Ready to find your ideal master's program?
www.mastersprogramsguide.com is an advertising-supported site. Featured or trusted partner programs and all school search, finder, or match results are for schools that compensate us. This compensation does not influence our school rankings, resource guides, or other editorially-independent information published on this site.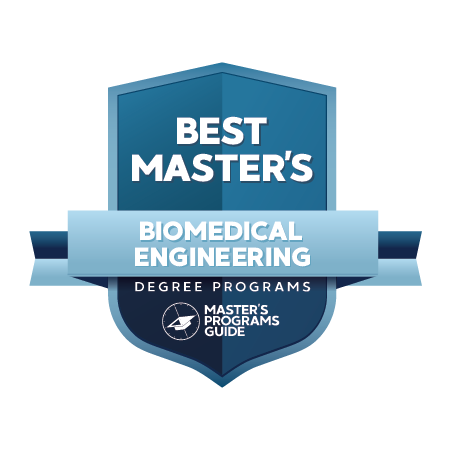 Dig into the world of biomedical engineering. You'll find it's easy to get carried away with the Dr. Octopus of it all!
This is, after all, the field that blends engineering with medical science.
How far of a leap is it from improving the fit of a prosthetic foot to the hero-defeating villainy of robotic super appendages?
Pretty far, it turns out. The reality of biomedical engineering (BME) is less "climactic, city-leveling superhero battle." And it's more "meticulous study and research." 
"Biomedical engineering" is an umbrella term that comprises numerous fields. The Bureau of Labor Statistics puts it simply.
Biomedical engineers combine engineering with medical science to design and produce equipment, devices, computer systems, and software used in health care. That generalization overlooks the many specializations within biomedical engineering.
There are medical devices like implants, biomedical sensors, prosthetics, and orthotics.
There's also:
bioinformatics (using software to study biological data)
tissue engineering
genetic engineering
neural engineering
biomaterials
optics
imaging
bionics (i.e., artificial body parts)
The list goes on and on.
Many universities have their own specialties under the biomedical engineering umbrella. This can be further personalized depending on students' interests and career aspirations.
BME is an interdisciplinary field. It emerged in the past few decades as its own field, and not just a specialization of engineering itself. Many schools' BME programs are fairly new. For example, the one at San Jose State University only became a separate entity in 2018. 
See Also: 10 Best Master's in Industrial Engineering
Admissions Requirements for the Top Biomedical Engineering Graduate Schools
For any aspiring biomedical engineering student, being accepted into one of the top graduate schools is essential to success.
Admissions requirements are becoming more demanding due to an increasing number of people interested in the profession. Many of these top schools require test scores such as Graduate Record Examination (GRE) scores. The top graduate biomedical engineering schools also ask for college transcripts  with a high GPA as part of their admissions process.
These test scores and grades provide universities a snapshot into each applicant's academic background. They also give them the vital information needed to match up with the right program that coincides with a student's personal goals.
In many cases, the top BME graduate schools also ask graduate students to submit the following:
Personal statements
Letters of recommendation
Evidence of work experience
TOEFL scores
An interview
How Much Money Can You Make After Completing Biomedical Engineering Programs?
Pursuing a career in biomedical engineering can be rewarding. And not just in terms of personal satisfaction.
Biomedical engineers can contribute to the advancement of treatments for health issues from all around the world.
Pursuing a degree in these fields also offers some generous financial rewards. According to analyses from U.S. News & World Report, salaries for biomedical engineering roles are around $92,000 per year. This is an impressive wage that cater to all levels of experience.
From entry-level jobs to those requiring significant expertise and qualifications, biomedical engineers can enjoy access to a  promising profession with ever-increasing potential.
Ready to Earn a Degree in Biomedical Engineering?
There are countless opportunities within the BME subfield. Common engineering fields that you might choose to pursue include:
Medical and biological engineering
Molecular bioengineering
Mechanical engineering and other applied sciences and engineering disciplines
Medical technology and translational medicine
Neuro engineering
Regenerative medicine and artificial organs
Biological engineering and systems biology
Ready to become a biomedical engineer? Check out our biomedical engineering graduate programs rankings!
Best Biomedical Engineering Graduate Schools
MASTER OF SCIENCE IN BIOMEDICAL ENGINEERING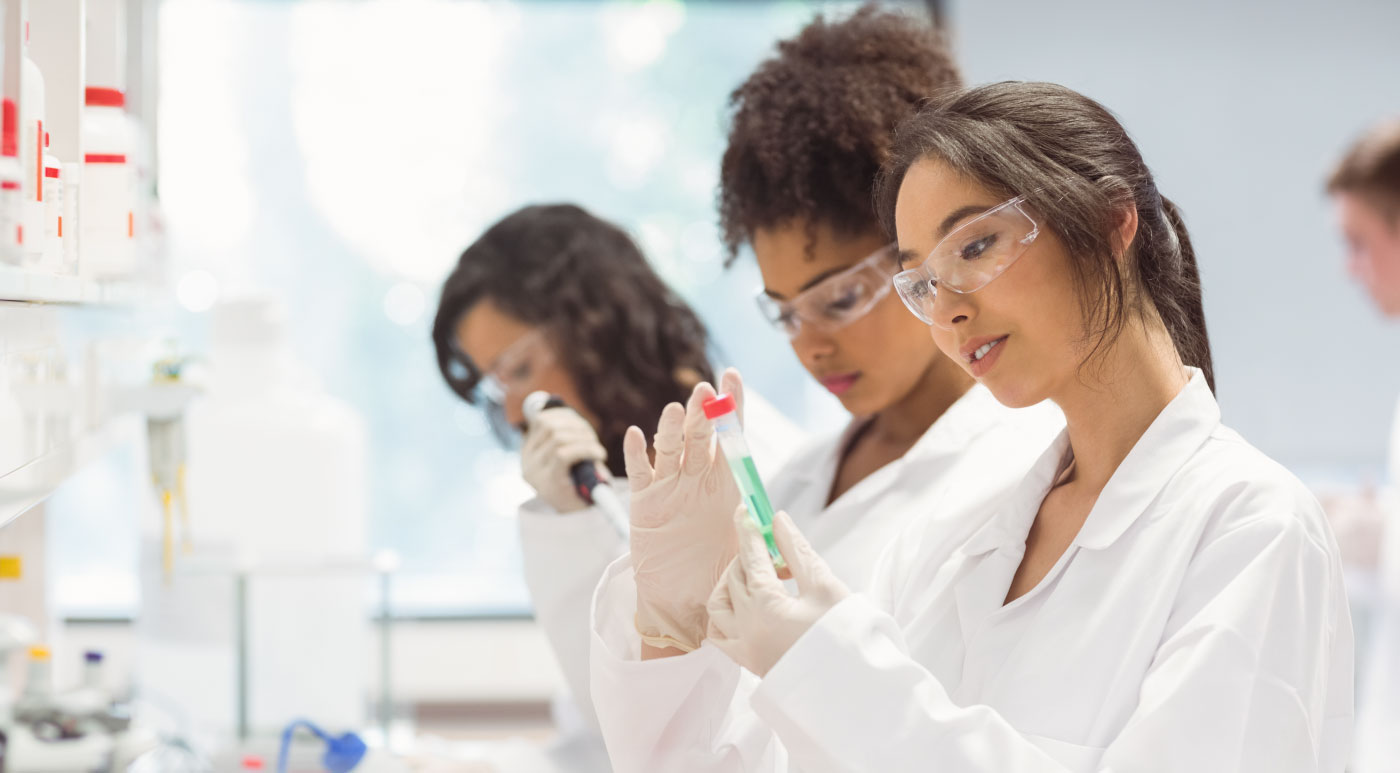 Engineering is Georgia Tech's raison d'etre. So it makes sense that this university has one of the best biomedical engineering graduate schools, too.
When the school opened its doors in 1888 as the Georgia School of Technology, it offered one degree. That was engineering. It opened to help bring some industrial knowhow to the agrarian South. It later adopted the name Georgia Institute of Technology in the 1940s. This was to reflect its emergence as a leader in technological and scientific research.
Biomedical engineering fits  into the school's mission. It makes it the obvious choice for the top spot on our list. And we're not the only ones who see it this way.
In early 2019, three engineers from its Coulter Department of Biomechanical Engineering won the distinguished Gordon Prize for Innovation in Engineering and Technology Education. The award is from the National Academy of Engineering. It recognized their "pioneering program" of "fusing problem-driven engineering education with learning-science principles." The school's biomedical engineering program is on the cutting edge. Even better, it's affordable. At a net price of $16,950, Georgia Tech in the bottom half of our list for cost. 
The program is fairly new by Georgia Tech standards. It began in 1997. But it is also unique, in that it's the result of a partnership between public and private universities. This is between Georgia Tech's College of Engineering and Emory University's School of Medicine. That partnership has resulted in a curriculum and research focus on six areas:
biomedical imaging and instrumentation (think MRIs, CT scans, PET scans, ultrasounds, etc.)
biomaterials and regenerative technologies (working with living tissue)
cellular engineering and mechanics (working on the cellular level)
biomedical informatics and systems modeling (developing software for understanding biological data)
neuroengineering (working within neural systems)
biomedical robotics (robots!)
The BME degree requires 30 credit hours. There are both thesis and non-thesis options. The latter requires 30 hours of coursework. This includes at least three each in bioscience, engineering, and data science, and at least nine hours of electives. The thesis track limits coursework to 21 hours.
Students take the same courses, except for six hours of electives. There are nine hours of thesis work. Each student designs their best mix of bioscience, data science, and engineering courses with an advisor. This is based on their background, professional goals, and research interests. 
Prospective students must:
hold a bachelor's degree from an accredited institution
have experience with biomedical engineering, such as a bachelor's degree or professional work
This master's degree in biomedical engineering is without a doubt one of the best in the world. With access to countless medical diagnostics research facilities, bio imaging facilities, and much more, it has a lot to offer in the field of biomedical innovation.
MASTER OF SCIENCE IN BIOMEDICAL ENGINEERING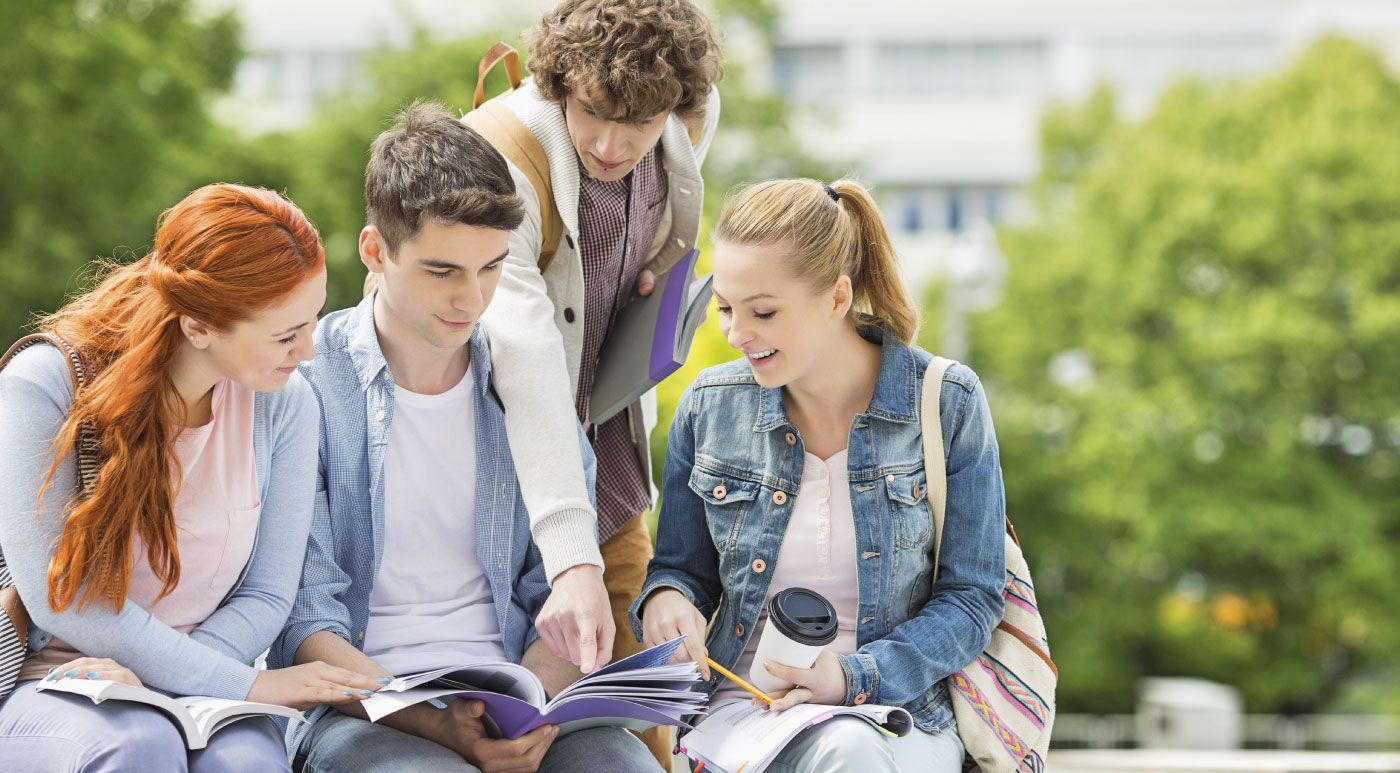 San Jose State's history dates back to 1857. But its biomedical engineering program may be the newest of the schools on this list. Don't let its age fool you, though. Even though this school is new to medical and biological engineering, it is one of the top biomedical engineering grad schools in the world. 
The Biomedical Engineering Department was only established as a separate entity in July 2018, and SJSU didn't offer degree programs in biomedical engineering – at the undergrad or graduate level – until 2011. (Prior to that, students could study bioengineering as an emphasis in an engineering bachelor's degree.) SJSU has wasted no time since establishing biomedical engineering as a degree, bringing on faculty and building new facilities for the program, which now includes 340 undergrads and 110 graduate students among its 32,000-plus student body. This aggressive forward momentum is part of SJSU's Transformation 2030, which aims to realize "the university's potential as a nationally prominent urban public university." It's on the way: U.S. News & World Report ranked San Jose State at No. 5 in its Top Public Schools for the western U.S. Its location in the heart of Silicon Valley – the school bills itself as "Powering Silicon Valley" – makes it especially attractive for a tech-minded field like biomedical engineering. The Department of Biomedical Engineering takes a cue from the tech world with its lofty ambitions: "to be a recognized leader in translational biomedical research; to provide hands-on education focused on solving real world biomedical problems; and to foster innovation and entrepreneurship in the service of human well being." Unsurprisingly, it has some fairly rigorous admissions standards. The school has a battery of so-called "transition courses" – general chemistry, calculus-based physics, materials engineering, and more – that either must be present on applicants' undergrad transcripts (with at least a B average) or taken while at SJSU. If the latter, those students are assigned "conditionally classified" standing at the school until they complete the coursework. Prospective students need a 3.0 GPA to apply for the master's program, or a GRE score of 315 or higher in verbal and quantitative reasoning, along with a 3.5 or higher in analytical writing. Once in the program, San Jose State requires 30 semester units for a master's in biomedical engineering, which are accrued via two tracks: thesis or project. The thesis option includes 16 units of coursework (with subjects like "Physiology for Engineers," "Experimental Methods in Biomedical Engineering," "Medical Device Design and Principles," and more), nine units of electives (such as "Tissue Engineering," "Biomaterials," and "Orthotics and Prosthetics"), and five thesis units. The project option is the same, except with 12 units of electives. 
MASTER OF SCIENCE IN BIOMEDICAL ENGINEERING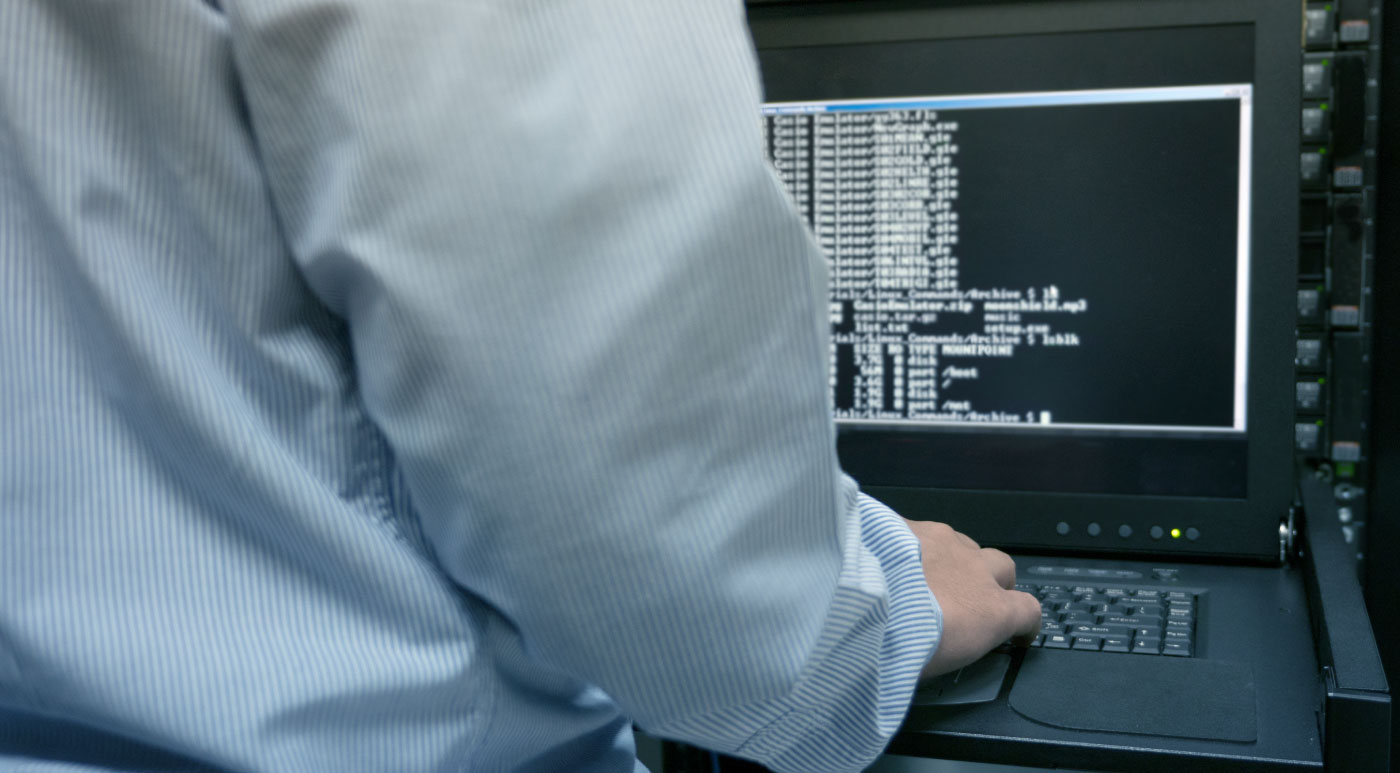 Where other programs speak in general terms about the applications of their curriculum, Worcester Polytechnic Institute gets into specifics. Its grad students collaborate on projects like designing, producing, and testing biomaterials in engineered blood vessels and creating "a valve-scale 3-D in-vitro tissue model using heart valve cells." At the foundation of WPI's curriculum lies advanced, independent research (with advisor guidance) conducted at the school's 125,000-square-foot Life Sciences and Bioengineering Center. It boasts an enviable list of lab and equipment capabilities, such as biomaterials fabrication, microfabrication, bioinstrumentation, histology, and cell culturing.
Graduate students work on multi-disciplinary teams with faculty and external collaborators, so that it feels less like top-down instruction and more like joint problem-solving.
WPI allows students – who are expected to have an undergraduate degree or "strong background" in engineering, physics, computer science, and applied mathematics – to tailor their curriculum according to their academic background, interests, experience, and professional goals. During the first semester, students create an individualized Plan of Study, which they submit to the BME Graduate Studies Committee. Periodic check-ins with the committee ensure students remain on course to satisfy all degree requirements. Like other programs on this list, WPI offers a master's via a thesis- or project-based track. Both require 30 credit hours, which comprise 12 hours of BME coursework, a minimum of six credits for a thesis or project, and 12 credits of electives. (Among the electives are courses like graduate-level engineering, math, and physics.) For added flexibility, some courses may be taken online, and coursework and thesis/final project work can be done via internships, co-ops within the industry, or even while the student is employed full-time. 
MASTER OF SCIENCE IN BIOMEDICAL ENGINEERING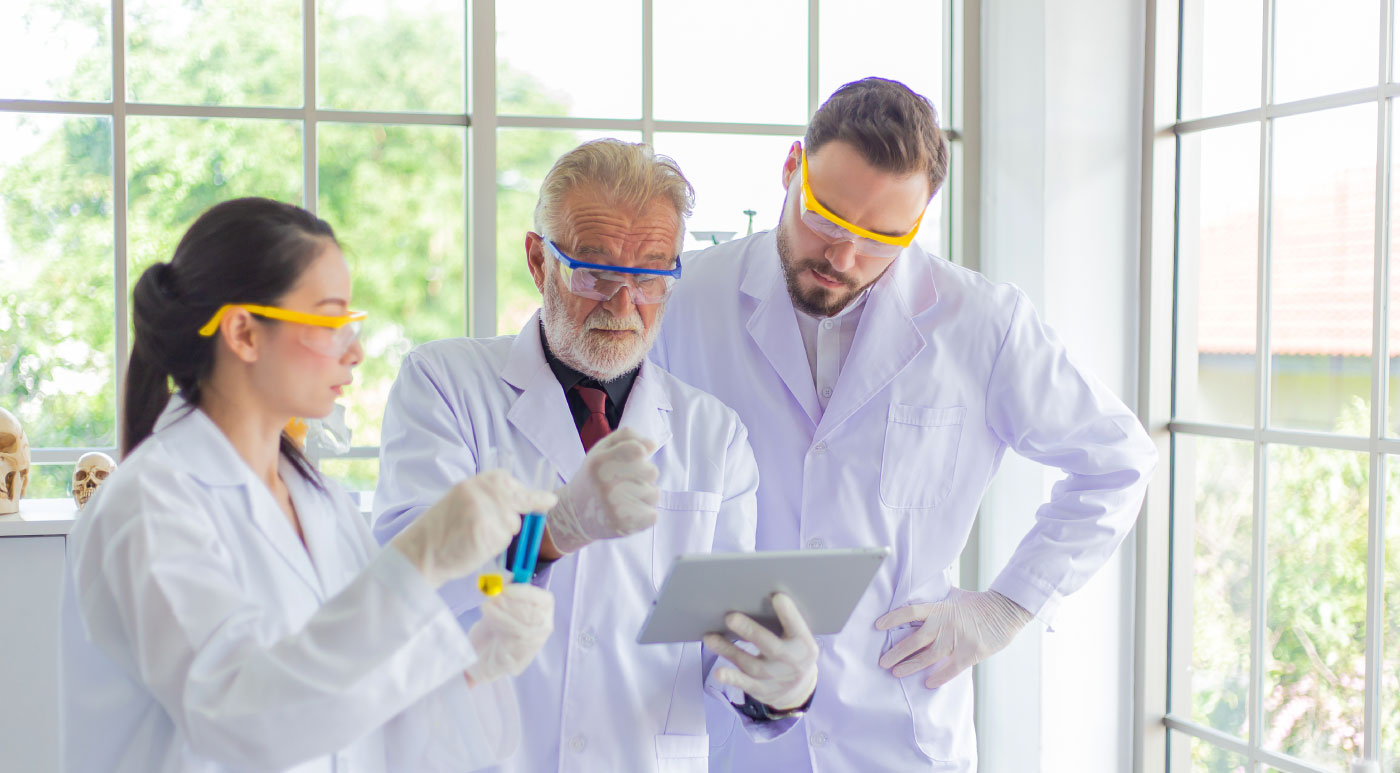 George Washington had a lot of good ideas – loading Dorchester Heights with artillery to end the siege of Boston, establishing a two-term tradition for presidents, making whiskey at his home – so it's hard to say where "founding a national American university" falls on the list.
One of GW's biggest strengths comes from its location in Washington, D.C., which means proximity to a variety of renowned research hospitals and government agencies, such as the Food and Drug Administration, the National Institutes of Health, the National Institute of Standards and Technology, and the Children's National Medical Center. Like others, GW's program – which takes two years to complete if studying full-time or three if studying part-time – uses an interdisciplinary approach to prepare students for the array of potential careers that a master's in biomedical engineering affords. The school also likes to showcase the breadth of study and research areas for students, such as cardiac electrophysiology, cancer therapy, microfluidics, optogenetics, and robotics, among others.
GW prefers prospective students to have an undergraduate engineering degree (with a minimum 3.0 GPA), though people lacking one may still be granted admission, so long as they take "deficiency courses" during their first semester at the school. The biomedical engineering program requires 30 credits, with the standard thesis and non-thesis options. Both require 18 credits from required courses, though the non-thesis option requires 12 elective credits, with the thesis option comprising six elective and six thesis credits. Among the elective options is the pretty awesome-sounding "Introduction to Human Health in Space." (Free suggestion, GW: Punch up that name to "Introduction to Human Health…in Space!") The course may sound fantastical, but GW has produced at least two astronauts and three NASA administrators, so it may come in handy. The regular courses for the BME master's don't sound as cool – "Regulatory Law for Medical Devices," "Image Engineering," "Biomedical Signal Analysis," and so on – but they can't all be about the effects of zero G on cardiac function, now can they? At $39,600 per semester, GW is at the pricier end of the spectrum, but U.S. News & World Report ranks it No. 68 in Best Value Schools. More germane to its BME program, GW is ranked No. 37 on the publication's Most Innovative Schools list. 
MASTER OF ENGINEERING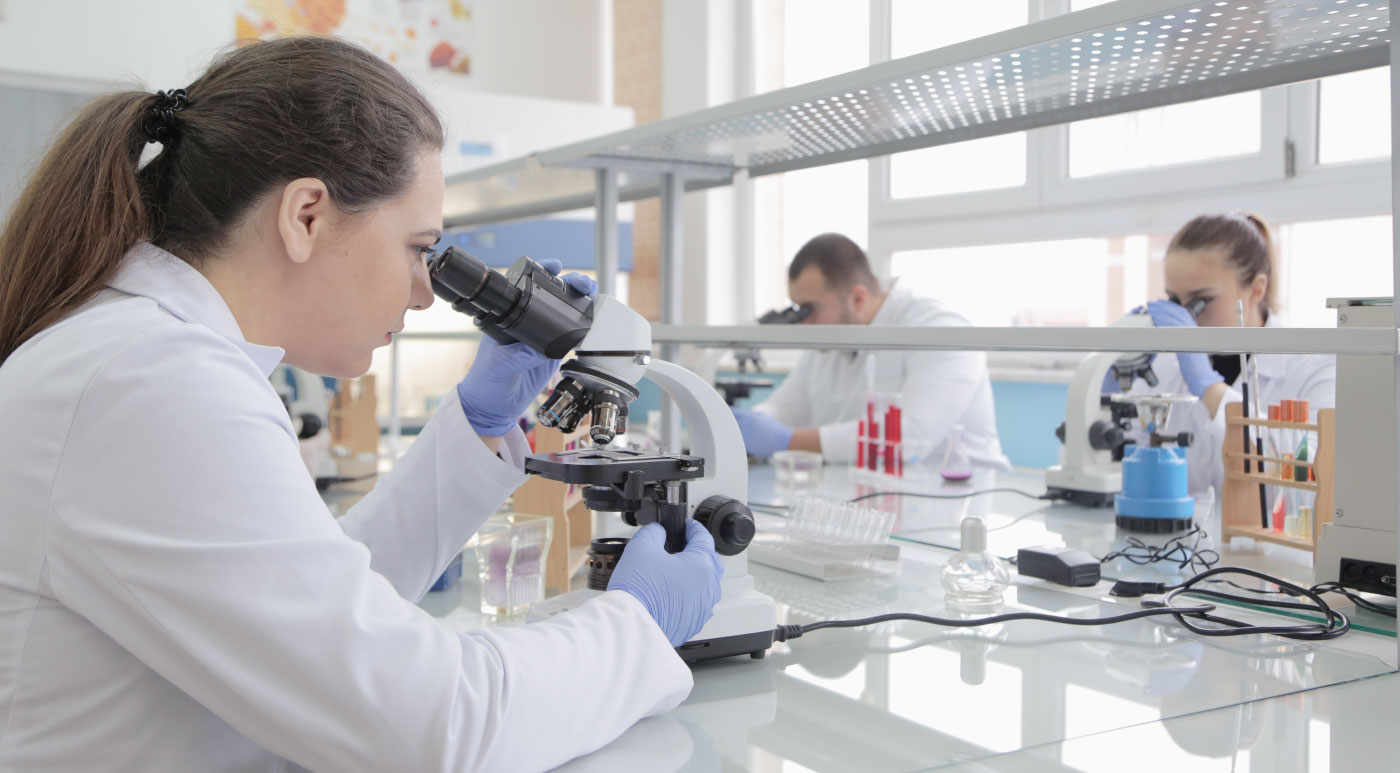 Located just outside of Manhattan in neighboring Hoboken, NJ, Stevens Institute of Technology goes hard at biomedical engineering: It's the second of the school's six "foundational research pillars" and housed at its Center for Healthcare Innovation. 
Like others on this list, SIT's master's program is designed to be flexible and tailored toward students' interests. Full- or part-time enrollment is available, and both thesis and research tracks are offered. Prospective students must have an undergraduate degree in engineering or physics (with a minimum 3.0 GPA); the school suggests that those who do not have one look into its master's in bioengineering program. The BME master's degree requires the standard 30 credits of graduate work, though only six of them come in the form of required coursework. The other 24 hours are geared toward students' research projects or professional development goals. Students on the thesis track earn nine thesis credits, while those who are not complete a six-credit research or design project, in addition to three credits of graduate coursework. The six required credits of coursework are "Strategies and Principles in Biomedical Design" and "Selected Topics in Biomedical Engineering." Everything else is up to the student (with sage input from their advisor). With so much left to students' individual preferences, SIT offers a significant array of courses, such as "Biomechanics," "Natural Polymers in Medicine," "Movement Control Rehabilitation," and the science fiction-sounding "Introduction to Brain-Machine Interfaces."
SIT's excellence comes at a price. At a net cost of $39,862, SIT is one of the more expensive options on this list, but ask yourself: If it's good enough for the drummer of Slipknot, isn't it good enough for me? Okay, maybe that's a bad example. It's probably better to take a look at the school's website for a list of career opportunities (clinical engineer, regulatory specialist, and others) from organizations who have hired SIT students, such as Merck, Johnson & Johnson, U.S. Veterans Affairs, and many others. SIT also touts its proximity to New York City, home to myriad BME companies and powerbrokers, all of whom are just a short PATH train ride away.
MASTER OF SCIENCE IN BIOMEDICAL ENGINEERING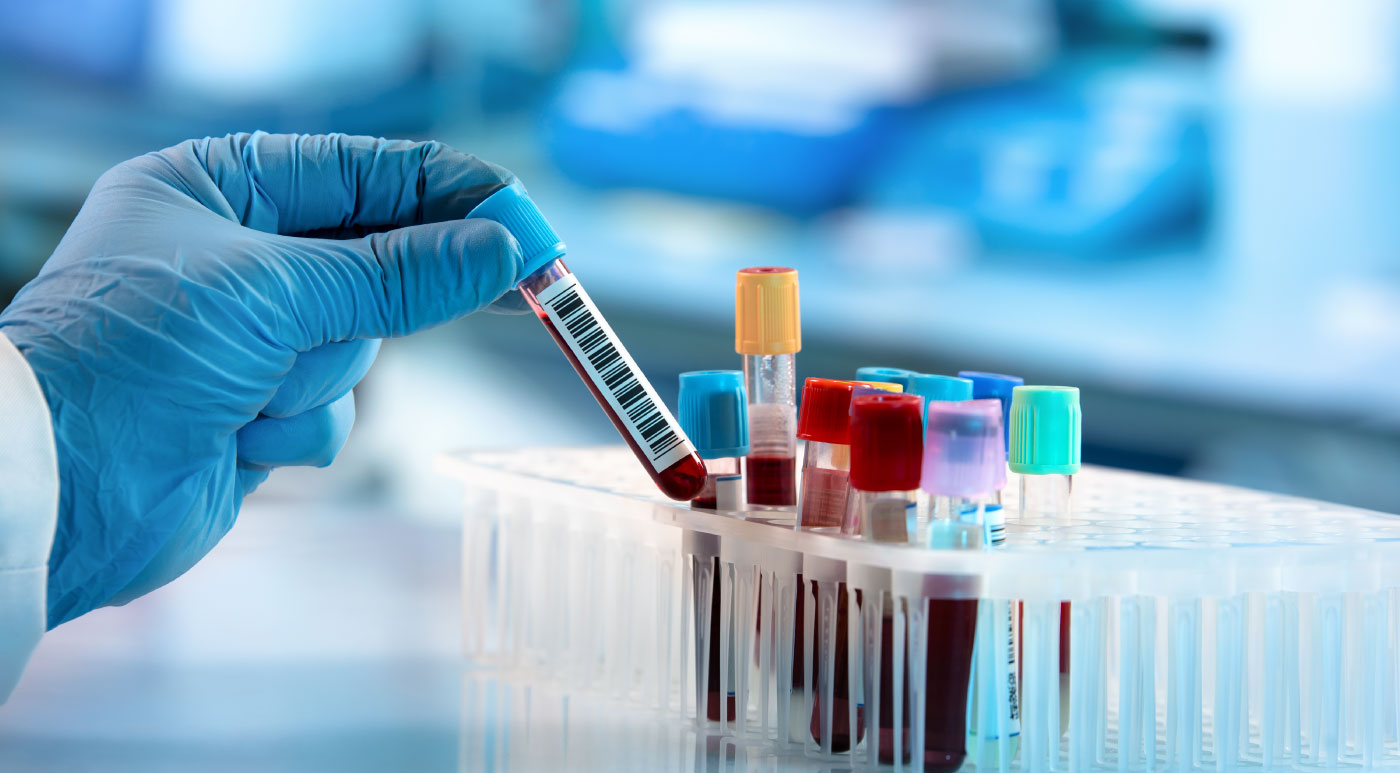 Lawrence Technological University is located in Southfield, MI, just a little under 20 miles northeast of Detroit. Like seemingly everything else in Michigan, it owes its existence, at least in part, to Henry Ford, who loaned some space next to his Model T plant for the school to get started in 1932. At the time, Detroit was the center of innovation and manufacturing in the United States, and though it has seen hard times the past 40-plus years, it – and Michigan – has found new life in the tech industry.
With four dedicated instructors, LTU has a fairly small biomedical engineering team, but they aren't the only ones with BME on the brain. For example, Assistant Professor Jinjun Xia, from the school's Department of Electrical and Computer Engineering, won a $151,000 grant in 2019 to study tissue-engineered blood vessels, which falls squarely in the world of biomedical engineering. Like SIT above, LTU requires an undergraduate degree in engineering ("or a related field") with a minimum 3.0 GPA to enter its BME master's program. The curriculum is similar to other programs, with 30 credits required to graduate via a thesis or non-thesis track. Students opting for the thesis route will need 18 credits in core courses, three to six in electives, and six to nine for their thesis. Project-based study also requires 18 credits of core courses, but six to nine elective credits, and another three to six for their design project. Among the core courses, there is a trio of "Engineering Analysis" classes, along with "Quantitative Physiology," "Bioelectrical Physics," and "Cell Mechanobiology." Electives include options like "Biomedical Simulations," "Surface Chemistry," and "Applications of Engineering in Orthopedics." 
The LTU curriculum is highly collaborative, pairing students and instructors for research, and the school strongly encourages co-ops and internships, so students get real-world experience before graduating. The university hosts several job fairs throughout the year for employers with co-op positions and an annual Science & Technology Showcase, where students and faculty discuss their work (which also draws employers from the region). In addition, the school offers workshops and individual coaching to help students prepare for the job market. 
MASTER OF SCIENCE IN BIOMEDICAL ENGINEERING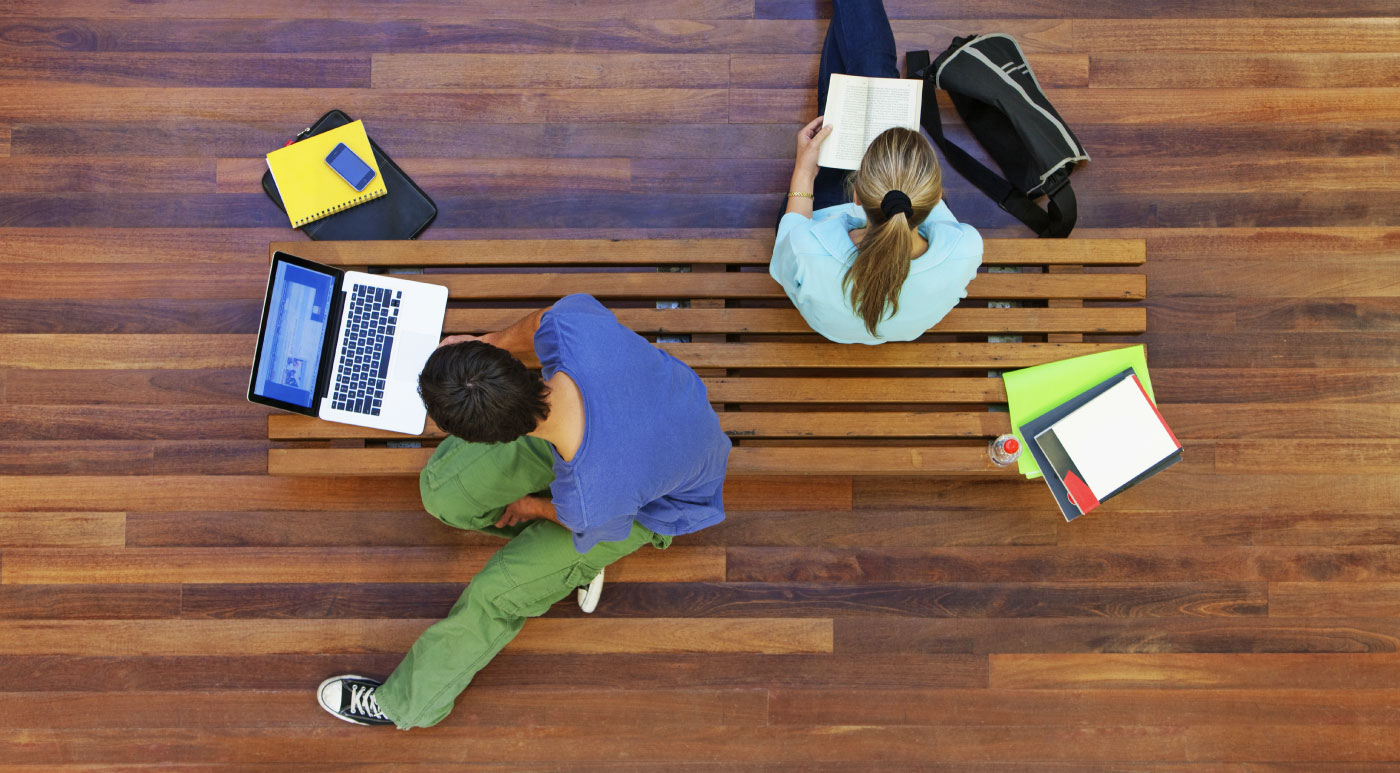 A powerhouse in sports, academia, and student-body population (more than 50,000 – 10,000 of them grad students), Michigan State University needs no introduction. Located in central Michigan, in East Lansing, it has long been one of the most well-known public universities in the United States. In short, Michigan State boasts a lot of resources, like the Institute for Quantitative Health Sciences and Engineering (a.k.a. MSU IQ). It's a huge new research center "dedicated to basic and applied research at the intersection of engineering, human medicine, and natural science." Unsurprisingly, the Department of Biomedical Engineering calls the IQ home, with separate divisions for BME-related studies in biomedical devices, biomedical imaging, neuroengineering, and synthetic biology, among others. With the new facility, MSU seems to be on a roll; in the spring of 2019, it landed a $1.8 million grant from the National Institutes of Health to study ways to improve brain implants for treating conditions like Alzheimer's, PTSD, and depression. 
To join MSU's biomedical engineering program, prospective students need an undergraduate degree in BME or a related field (the university stipulates students lacking a BME undergrad degree may have to complete "collateral coursework," which may not count toward the master's degree), along with a GPA "that would indicate success in graduate study" (ideally, 3.0 or above).
Thesis-track students receive four to eight credits for their thesis and must complete the "Biomedical Engineering Seminar." The program has a suite of lower-level courses such as "Biomaterials and Biocompatibility" and "Biofluid Mechanics and Heat Transfer," though they can only account for six credits toward the master's degree. The program has few upper-level lecture courses ("Research Methods" and "Biosensor Principles and Applications" among them), with most graduate credit coming from more independently minded, student-led study (such as "Selected Topics in Biomedical Engineering," where students examine "special topics in biomedical engineering of current importance"). 
MASTER OF SCIENCE IN BIOMEDICAL ENGINEERING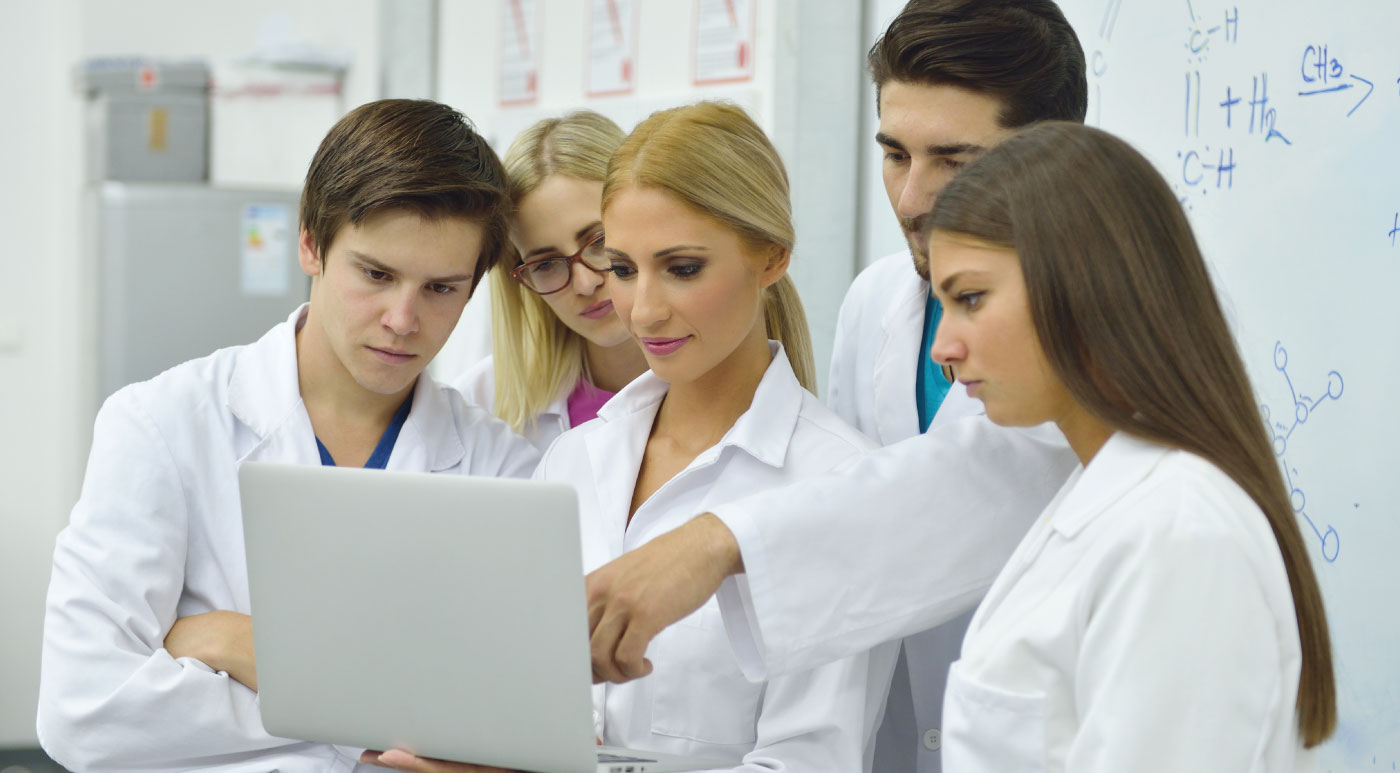 Search "Florida Institute of Technology alumni," and the results will be a bunch of people in space suits and important-looking military uniforms, which makes sense. The university began in 1958 to support NASA, which was also founded in that year. Located in Melbourne, FL, Florida Tech lies just 35 miles south of the Kennedy Space Center, along what's known as the Space Coast. (The campus itself is only about 20 minutes from the beach, which may help or hinder studying.) 
Like others, Florida Tech's BME master's program requires an undergraduate degree in the field or one similar. If a student's undergrad degree isn't sufficient, they'll likely need to complete some preparatory coursework before starting the program. Once admitted, students choose from three areas of specialization: biomechanics; biomedical instrumentation, imaging, and computation; and biomaterials/tissue engineering. Students must complete 30 credit hours to earn a master's degree, either with a thesis or without one. Interestingly, master's students earning money through teaching or research assistantships must take the thesis route. As other schools do, Florida Tech allows students to customize their coursework according to their interests, but they must submit a master's degree program plan before completing nine credit hours. Both thesis and non-thesis tracks demand nine semester credit hours of required courses ("Biomedical Applications in Physiology," "Biomedical Engineering Analysis 1," "Applied Physiology"), a "Biomedical Engineering Seminar" each semester (for zero credits), and three additional biomedical engineering credits, for a total of 18 credit hours. The remaining hours are filled by 12 hours of approved electives (for non-thesis students), or six hours of electives plus six hours of thesis work. Florida Tech's BME site helpfully breaks down the course options for each specialization. For instance, biomechanics requires "Advanced Biomechanics" and "Orthopedic Biomechanics," then students can choose another class from a list of six, such as "Transport Processes in Bioengineering," "Tissue Engineering and Regeneration," and "Biomaterials." Students planning to write a thesis will need advance approval of the topic from their faculty committee. Non-thesis students must pass a final exam during their last semester in order to graduate. 
MASTER OF SCIENCE IN BIOMEDICAL ENGINEERING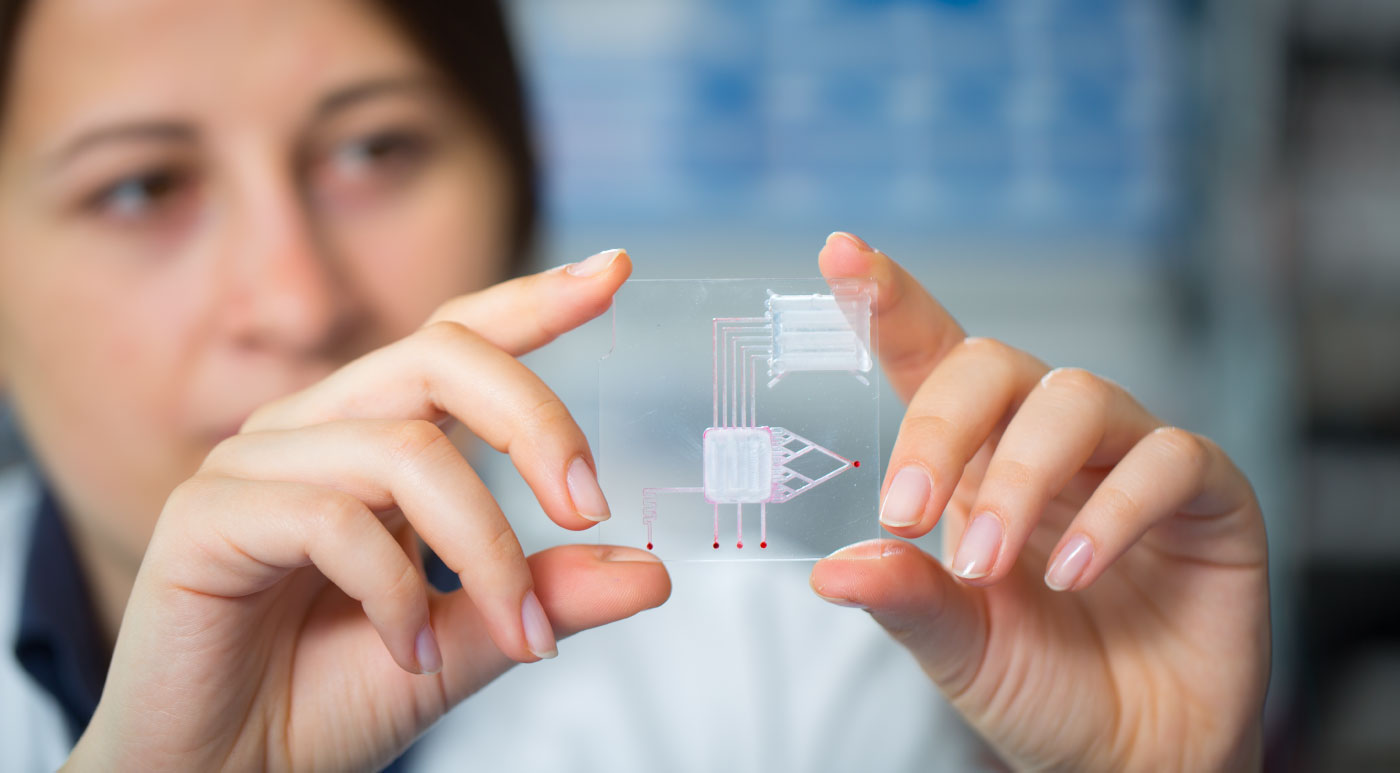 With nearly 48,000 students enrolled, Florida International University,  in Miami, consistently ranks as one of the largest schools in the United States – U.S. News & World Report most recently listed it at No. 3 – and coupled with its status as a research university, FIU has some serious pull. The Carnegie Commission on Higher Education classifies it as a level R1 school for "very high research activity" in doctoral studies, and the Department of Biomedical Engineering notes that it ranks high for best value and most popular BME programs nationwide. It's hard to argue about the value part: FIU's program costs $9,180, significantly lower than the next-cheapest one on our list, and it is tens of thousands less than the most expensive. For price-conscious prospective students, the cost alone would be enough to make FIU the best option, but it has plenty else going for it. 
Unlike other biomedical engineering programs, which simply split the field between thesis and non-thesis options, FIU offers three tracks and specializations: professional, research, and orthotics and prosthetics. The professional specialization is geared toward engineers already working in the field and students interested in a management career within the biomedical industry. It requires 27 credit hours of coursework and a three-hour capstone project. The research track prepares students for continued graduate study or a career in the research side of biomedical engineering. It offers thesis and project-based options and requires 30 credit hours, with a minimum of 24 hours of coursework (15 hours in specialty electives, six in math core courses, and three in a life-science elective), including one semester of the "Biomedical Engineering Seminar." Students working on a thesis earn six credit hours for it, and the master's project option offers three. The orthotics and prosthetics track includes training in life science, such as anatomy, kinesiology, pathology, and normal pathological gait, according to the department's website. It also offers engineering training with biomechanics, material science, research skills, and the production and evaluation processes for orthotic and prosthetic devices. This track differs from the others in that the hours and course requirements are less regimented, and it is but one step in a process toward certification. As FIU's course catalogue notes, earning a master's in BME from this track prepares graduates for earning a certificate issued by another organization, such as the International Institute of Orthotics and Prosthetics. A residency follows that, and finally, the Orthotics, Prosthetics, and Pedorthics Practitioner Certification Exam by the American Board of Certification. For people wanting to get into the field of orthotics and prosthetics, a master's in biomedical engineering from Florida International University is the beginning of a journey that they will complete somewhere else. 
MASTER OF SCIENCE IN BIOMEDICAL ENGINEERING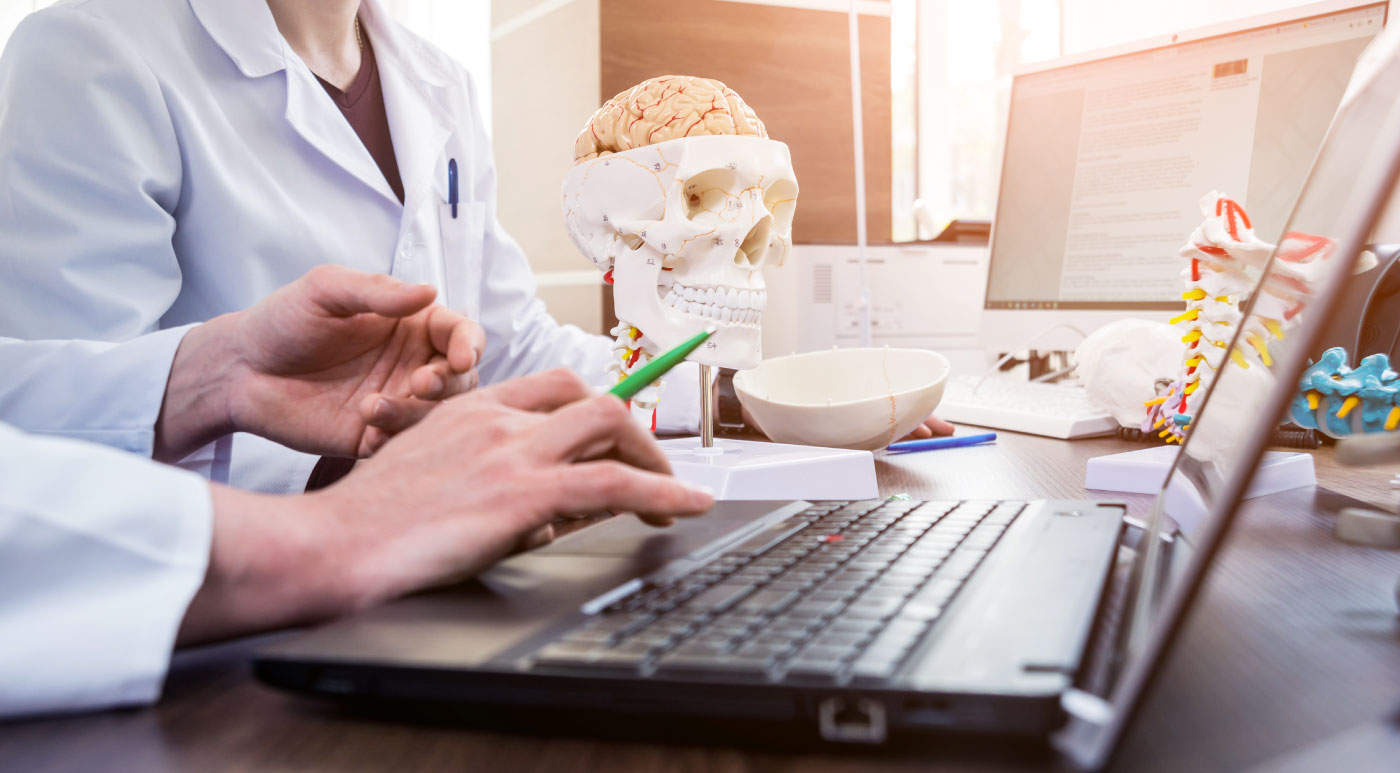 First, no one uses the 18-syllable monster of a name you see above, instead opting for the simpler "Virginia Tech." Second, its School of Biomedical Engineering and Sciences (SBES) is the result of a partnership among three entities: the Virginia Tech College of Engineering, the Wake Forest School of Medicine, and the Virginia-Maryland College of Veterinary Medicine. That trio means prospective graduate students have numerous options to pursue here, from an MS or Ph.D. in biomedical engineering to a DVM/Ph.D. through the vet school or an MD/Ph.D. via Wake Forest's medical school. (Graduate diplomas feature both Virginia Tech and Wake Forest logos.) Students may enter the master's program in biomedical engineering at Virginia Tech, in Blacksburg, VA, or at Wake Forest, in Winston-Salem, NC. To get in, a 3.5 GPA is "preferred" (sounds like there's wiggle room on that one) with a BS degree, along with a GRE score of 310 or higher (verbal and quantitative reasoning) and 4.0 or higher in analytical writing. Once enrolled, students will find nine areas of concentration: biomechanics, tissue engineering, biomedical imaging, neuroengineering, nanomedicine and nanobioengineering, translational cancer research, cardiovascular engineering, biomaterials, and automotive safety. While Virginia Tech recommends students stick to the concentration area requirements set by each faculty group, they don't have to focus on one of those specific areas, and the school affords students some flexibility in mapping out their coursework according to their interests and professional goals. That said, Virginia Tech requires a thesis, which students will need to successfully defend, and they must pass a final exam to earn the master's degree. Students also participate in the annual SBES Research Symposium each spring and complete an oral research presentation once before they graduate. Beyond that, the MBE program details are pretty typical: 30 credits are needed to graduate, with 21-24 of them coming from coursework, and six to nine from the thesis research. The course load breaks down like this: nine engineering course credits, including "Quantitative Cell Physiology" and "Quantitative Systems Physiology"; three credits of graduate-level mathematics (either pure math or statistics); three credits of life science; six to nine elective credits; and research making up whatever remains to reach 30. There's also a seminar required for BME graduate students every semester, along with a one-time ethics course.
OTHER NOTABLE PROGRAMS
#11. Carnegie Mellon University
Location: Pittsburgh
Degree: Master of Science in Biomedical Engineering
Net Price: $30,847
#12. Illinois Institute of Technology
Location: Chicago
Degree: Master of Science in Biomedical Engineering
Net Price: $25,814
#13. Duke University
Location: Durham, NC
Degree: Master of Science in Biomedical Engineering
Net Price: $19,785
#14. Drexel University
Location: Philadelphia
Degree: Master of Science in Biomedical Engineering
Net Price: $36,727
#15. University of Wisconsin-Madison
Location: Madison, WI
Degree: Master of Science in Biomedical Engineering
Net Price: $14,169
#16. Indiana University-Purdue University-Indianapolis
Location: Indianapolis
Degree: Master of Science in Biomedical Engineering
Net Price: $9,371
#17. Brown University
Location: Providence, RI
Degree: Master of Science in Biomedical Engineering
Net Price: $27,238
#18. Catholic University of America
Location: Washington, D.C.
Degree: Master of Science in Biomedical Engineering
Net Price: $36,080
#19. Columbia University in the City of New York
Location: New York
Degree: Master of Science in Biomedical Engineering
Net Price: $21,220
#20. Northwestern University
Location: Evanston, IL
Degree: Master of Science in Biomedical Engineering
Net Price: $27,540