Ready to find your ideal master's program?
www.mastersprogramsguide.com is an advertising-supported site. Featured or trusted partner programs and all school search, finder, or match results are for schools that compensate us. This compensation does not influence our school rankings, resource guides, or other editorially-independent information published on this site.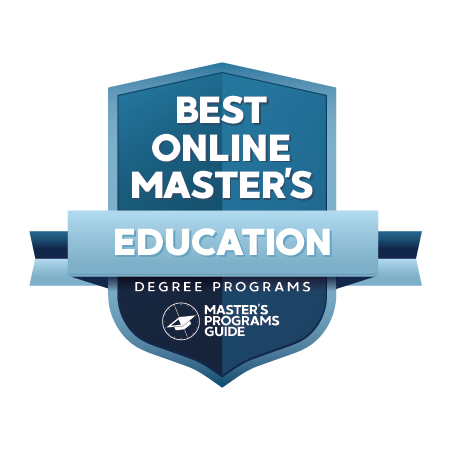 Teaching is a lifelong passion for many. It brings a series of unique trials and rewards that make the profession unlike any other in the world. While becoming a teacher only requires a bachelor's level of education and a teaching certificate, earning a Master of Education degree (M.Ed.) is a great way to improve your own teaching ability and increase your yearly earnings, regardless of your grade level position or your school district's budget.
An M.Ed. is best thought of as an extension of a traditional Bachelor of Education degree. There are a few different subtypes of M.Ed., but they primarily focus on teaching from an organizational or development perspective. They provide teachers with the tools they need to develop their own curricula and understand lesson-making from the ground up. Naturally, this includes education about developmental learning and educational theory. Some degrees prioritize students' specialization in a chosen subject field. For instance, teachers who primarily teach liberal arts or history can earn an M.Ed. with these concentrations to become even better at teaching those subjects. Alternatively, current teachers can earn an M.Ed. and cross-specialize in several subjects, to make themselves more attractive to other schools and increase their salary level even further. Earning an M.Ed. is usually thought of as a required step for career educators. Because teachers with any kind of master's degree earn a flat higher salary than those with only a bachelor's degree, it's expected that most teachers will eventually opt to earn an M.Ed. Holding an M.Ed. also opens other doors for career educators, such as transitioning into an administrative role. Schools require more than just teachers: They need principles, department heads, and curriculum developers who all feed into the overall school system and make it the broad machine that it is.
Even those who are not currently teachers can enter an M.Ed. program and transition to become a teacher, although they will usually need to obtain a teaching certificate at the same time or after. An M.Ed. is an excellent choice for anyone interested in spending time in the public or private school systems, and many of the best programs can be completed online. This approach is perfect for current teachers who want to further their education while still working, or for students who want to move into a master's program immediately following their bachelor's education.
COMMON APPLICATION AND ADMISSION QUESTIONS
Getting into any master's program is difficult, and an M.Ed. program is no exception. No matter which kind of program you seek or what your desired career path, all master's programs typically have high GPA requirements and require a certain score on the GRE. While this can vary from school to school, most master's programs look for applicants with a GPA of 3.0 or above in prior schooling, regardless of whether or not they've yet completed a bachelor's degree. Almost all master's programs also require applicants to complete a bachelor's degree before applying; however certain master's programs do provide fast-track pathways to let students begin their master's work while still completing their bachelor's degree.
The GRE, or Graduate Record Examination, is a multiple-choice test usually taken on a computer and covering several core subjects ranging from English to mathematics. For master's programs, applicants typically need to score above a particular threshold, rather than merely passing the examination. In addition, some programs require applicants to score highly on sections pertaining to their educational focus. A student looking to earn a Master of Education with an emphasis on science teaching, for example, will likely need to earn a high GRE score on the science portion of the test.
These scores and prior grades in specific subjects affect the likelihood of admission to certain types of M.Ed programs. There are four main types of M.Ed. to earn, depending on student preferences or career goals: Master of Science in Education (MS Ed.), Master of Arts in Education (MA Ed.), Master's in Teaching (MIT), and Master of Arts in Teaching (MAT). The first two types are normally acquired by teachers who specialize in a particular subject, or by educators who want to move into administrative positions, oftentimes heading a particular academic department. MIT degrees are usually acquired by students who want to become a teacher or to meet certain teacher certification requirements. These programs also typically include field experiences or real-world practice in a classroom. Finally, MAT degrees are usually acquired by current teachers wishing to hone their educational expertise or those who already have a bachelor's degree and want to become a teacher for the first time.
Other typical master's program requirements include letters of recommendation or examples of one's teaching ability, such as a portfolio or a professional teaching resume. All of these aspects help to make an application more attractive to schools and elevate applicants above the competition. Applicants who want to earn an M.Ed. in a particular concentration will often need a teaching certificate in that subject, such as English, mathematics, or biology. These programs usually give acceptance priority to applicants who already have some teaching experience. They will also usually give preference to teachers who are earning a degree to improve their own teaching skills and/or to make their school or university a better institution. A few master's programs also require statements of purpose or personal essays. These require the applicant to demonstrate their need for acceptance into the program and give the applicant a chance to explain how they will use the degree. These essays or statements of purpose can be useful for differentiating an applicant from others and may make it possible to set oneself apart from other, sometimes more qualified, candidates if the writer can prove that he or she will use the degree to achieve greater success.
WHAT ABOUT FINANCIAL AID & SCHOLARSHIPS?
As with all master's programs, applicants or admitted students have a variety of choices when it comes to financial aid. All United States citizens are eligible for FAFSA assistance, so everyone should complete the FAFSA form each year. This is the only way to claim certain federal grants and subsidized loans. These grants and loans are highly sought-after because the federal government is generally considered to be a trustworthy financial institution.
There are many more aid options besides federal assistance. Many universities offer private scholarships or grants to current master's students, or to any student enrolled at the university. These grants and scholarships can be for small amounts of money, around $500, to much more. In some cases, they may even pay for a student's entire education. However, the specific details of these awards can be vastly different from one another, so students should always investigate what each university has to offer in terms of financial assistance. 
Teachers who are currently working toward an advanced degree can take advantage of teacher-specific programs offering financial aid to eligible candidates. The TEACH Grant, established in 2007, offers awards of up to $8000 to graduate students, if they have taught full-time for four years in a low-income area, or if they teach a subject in a high-need field, such as foreign language, special education, math, or science. Students must maintain a high GPA to qualify for the grant, but its 3.25 threshold is already very close to what is required from the majority of master's programs. 
Prospective students should also look into the Teacher Loan Forgiveness Program, which can help them eliminate up to $17,500 of total loan debt. While this loan elimination only covers certain types of debt, it can alleviate a great burden for those who qualify. This program is not the only one of its kind; some school districts and universities also have loan forgiveness or teacher grant programs, especially for their current employees.
Don't forget to investigate any assistantships or fellowships that might be offered by your home university. These are essentially work-study contracts where the recipient agrees to perform up to 20 hours of work per week for a member of the faculty. In exchange, students often receive a small stipend to cover living expenses and reimbursement or a waiver for tuition, which covers all or the majority of the student's educational costs. These programs are highly competitive and require the maintenance of a high academic standard for the duration, but they are a great choice for anyone who can juggle multiple responsibilities. They are especially valuable for students who want to become teachers, as serving as a teacher's assistant is a great way to get real-world experience in a classroom.
In short, master's students who are also teachers can take advantage of many secondary financial aid opportunities. Schools and universities benefit greatly from teachers with higher educational certificates and qualifications, so they are often willing to help them on the road to acquiring an M.Ed.
HOW MUCH CAN I MAKE WITH A MASTER'S IN EDUCATION? 
Unlike some other fields, the typical salary of a professional with an M.Ed. can vary greatly depending on the exact position and employer. However, it is also true that, regardless of position, an employed educational professional with an M.Ed. will make more than an equivalent professional with only a bachelor's degree. In general, teachers with an M.Ed. who teach in the higher grades (high school) make more money than teachers who teach lower grades (middle school and elementary school). University professors almost always make more than teachers in public school positions.
The primary factors affecting the exact salary of a given teaching or administrative position are school district location, general population affluence, grade level, and institution type. Elementary schools pay their teachers the least, while colleges pay their teachers and administrators the most. School districts or educational institutions in wealthier areas with higher average income levels also tend to pay their teachers and administrators much more than schools in low-income areas. Furthermore, teachers with more diverse certifications, or with concentrations that are more needed by the state or county, will be paid more than teachers who specialize in inundated subjects. Generally, teachers in STEM subjects or who focus on foreign languages earn more than teachers in the humanities or who can only teach in one language. A teacher's state of employment also affects their overall salary, as state education budgets are decided each year and divided among the state's entire school catalog. Wyoming has the lowest average salary for teachers in the U.S., with its teachers earning only about $31,000 per year. Meanwhile, Alaska pays the highest average teacher salary, at $80,000 per year.
Note that most M.Ed. holders become or remain teachers, while only a few move into administration or are named department heads, due to the generally higher number of teaching positions needed in a given school system. The average M.Ed. teacher's salary is around $60,000 per year for a high school teacher, with elementary school teachers reaching $58,000 per year. Executive directors, who may head up a particular academic department or lead school development efforts, earn closer to $75,000 per year.
These salaries are higher for equivalent positions compared to teachers holding only bachelor's degrees. The difference is typically between $1000 and $5000 per year. If the average cost of a master's degree is between $30,000 and $40,000, teachers with master's degrees will earn back the cost of this additional schooling in less than 10 years. In short, in most cases, it is worthwhile to pursue a master's degree if you are sure you will remain a teacher for the duration of your professional career. Even if it takes a bit longer than the standard two years to complete the degree, you will still end up earning much more than those teachers who stick with only a bachelor's degree.
NOTABLE  STATISTICS
Earning an M.Ed. is a great idea, as the statistics make clear. Being any kind of teacher is a solid career choice for several reasons. For starters, both high school and kindergarten teacher positions are growing at a rate of about 4% per year, which is on par with the national average for professions at this education level. That means that teachers are neither undergoing a huge professional boom nor a bust. Stability is the rule in education, largely because there will always be a need for teachers. At the same time, the population isn't growing quickly enough to require a sudden expansion of new schools and teachers. The U.S. student-to-teacher ratio is approximately 16:1, although this can vary greatly by grade level and school district.
The tenure system is also worth considering. While it's a common misconception that only college-level professors are able to earn any kind of tenure, high school teachers may also receive tenure, depending on the state or school district employing them. Tenure is a very desirable job benefit, as it offers guaranteed job security for the remainder of a person's professional life, once they have proven their value after a number of years of employment. The exact number of years required to earn tenure can vary, but it's usually about seven. Teachers who only work part-time do not earn tenure at this same rate, of course, and there are only a limited number of tenured positions that become available each year, so qualified candidates may have to wait an extra year or two to achieve tenured status. While it is possible to lose tenure, it is also very rare.
In addition to the above benefits, most teachers receive a great deal of time off during the summer. Although students usually have the majority of the summer off, teachers and administrators most often work for at least part of the summer. Most of the time, this includes attending professional development seminars and administrative exercises to improve a school and the quality of the teaching staff. Many educational professionals take the summer to go on vacation, return to school, or simply relax after nine months of intense educational practice.
This time off is a nice bonus since teachers are paid a salary for the nine months they work. This salary is then extended to cover the summer months, as well. This salary is then extended to cover the summer months, as well. While this is an overall plus for the summer season, the job is generally accompanied by longer hours during the school year. Many teachers and others in the fieldwork more than eight hours each day, and there is no overtime. This is why many teachers end up earning an M.Ed.: they want to be eligible for a higher salary for doing the same job they are already doing in exchange for completing a couple of extra years of higher education.
OUR RANKING CRITERIA 
We have a time-tested four-part formula designed for ranking the best colleges in the nation that we'd love to share with you. We prioritize four major factors: Earnings Potential, Affordability, Student Satisfaction, and Selectivity. 
Reliable research and well-harvested data are the main ingredients in our recipe for success. We don't make recommendations based on personal opinions, or financial incentives. Our revenue and content are completely separate, and sponsored schools have no impact on our rankings. The only way to make it onto one of our lists is to have an incredible academic program! If you want to know more we encourage you to check out our methodology page.
Check out our list of the 10 best Master of Education online degree programs here! 
MASTER OF EDUCATION IN ADMINISTRATION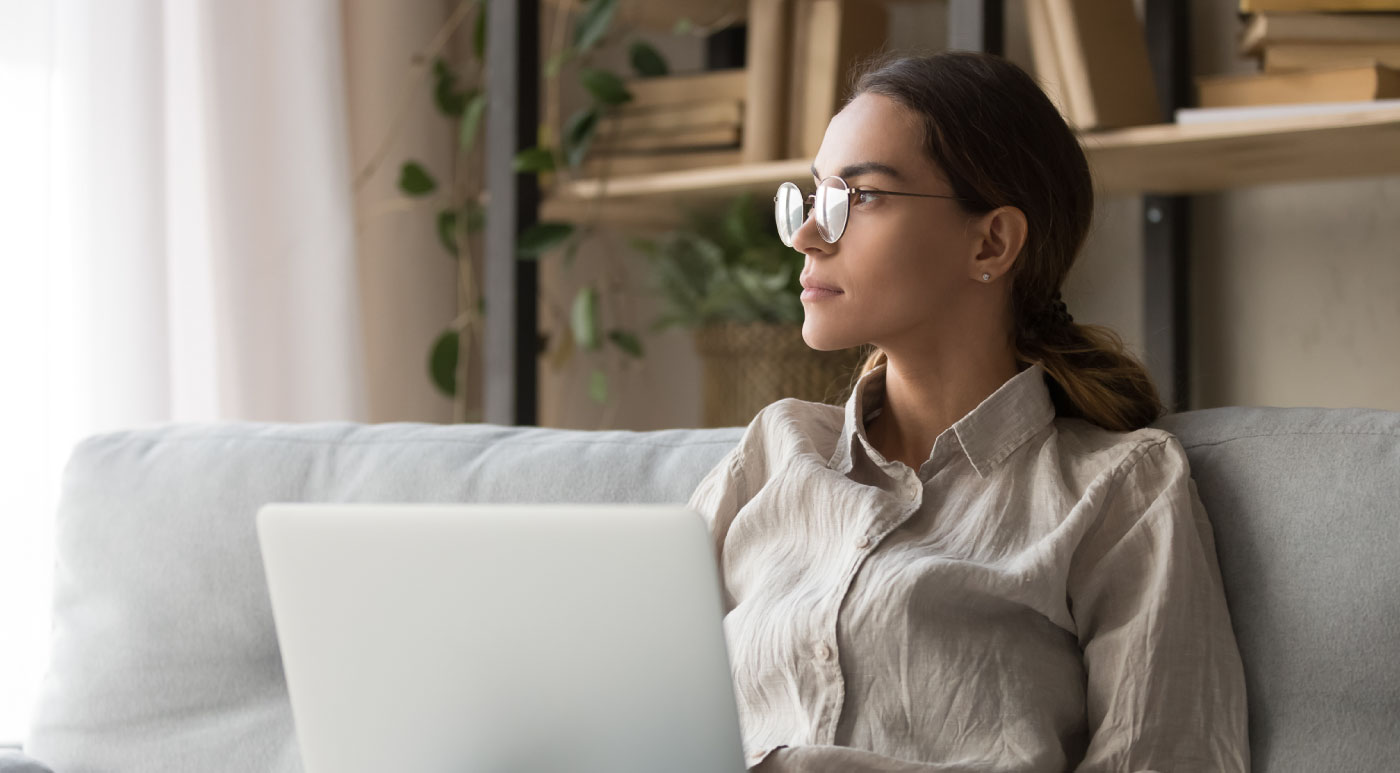 Those who are confident that they want to go into educational administration would do well to investigate Lamar University's M.Ed. program. It doesn't prepare students to specialize their teaching skills, but instead develops service-oriented skills and allows them to channel their passion for education into alternative outlets. The program offers a great mix of educational benefits, improving students'  teaching, educational understanding, leadership, and even business savvy, which is handy since school administrators must often balance district budgets amongst many other factors at the same time. Through this program, students learn to lead a variety of organizations of variable sizes effectively, and how to design and implement new programs across school- or district-wide areas. They also learn how to drum up support from the local community, as the best schools are those that have the support of their local students and parents. 
Admission to this online program requires a bachelor's degree. In addition, Lamar places great value on GPA and GRE scores, given its reputation for academic rigor and the high level of competition. Lamar has many applicants from all across the country.
The focus on both human resource development and organizational management makes this a relatively unique M.Ed. degree compared to the others in this list, but a focus on education and teaching is still present and still valuable to professional educators of all backgrounds. The program requires 30 credit hours, with 10 courses in total. Classes are designed around 5-week terms, with three of them offered each fall and spring. Summer courses are also available, with two 5-week terms. During each term, students select from courses such as School Law, Instructional Leadership, and Human Resource Development.
Lamar allows students to take two secondary classes if they want to become a school supervisor or principal in the future. These courses are dedicated internships, where students learn the ropes of real-world administration in a school setting; of course, this is not available online but requires in-person participation. 
This master's program, in particular, is also noteworthy for being the first fully online graduate program offered at Lamar University. It's had plenty of time to percolate and develop, so it doesn't run into the many hiccups and organizational issues that recently developed online programs often experience. While the primary college is located in southeast Texas, students from all over the globe have taken advantage of Lamar University's excellent online offerings. Lamar also maintains a low 19:1 student-to-teacher ratio, despite being one of the fastest-growing colleges in Texas.
MASTER OF SCIENCE IN EDUCATION IN CURRICULUM AND INSTRUCTION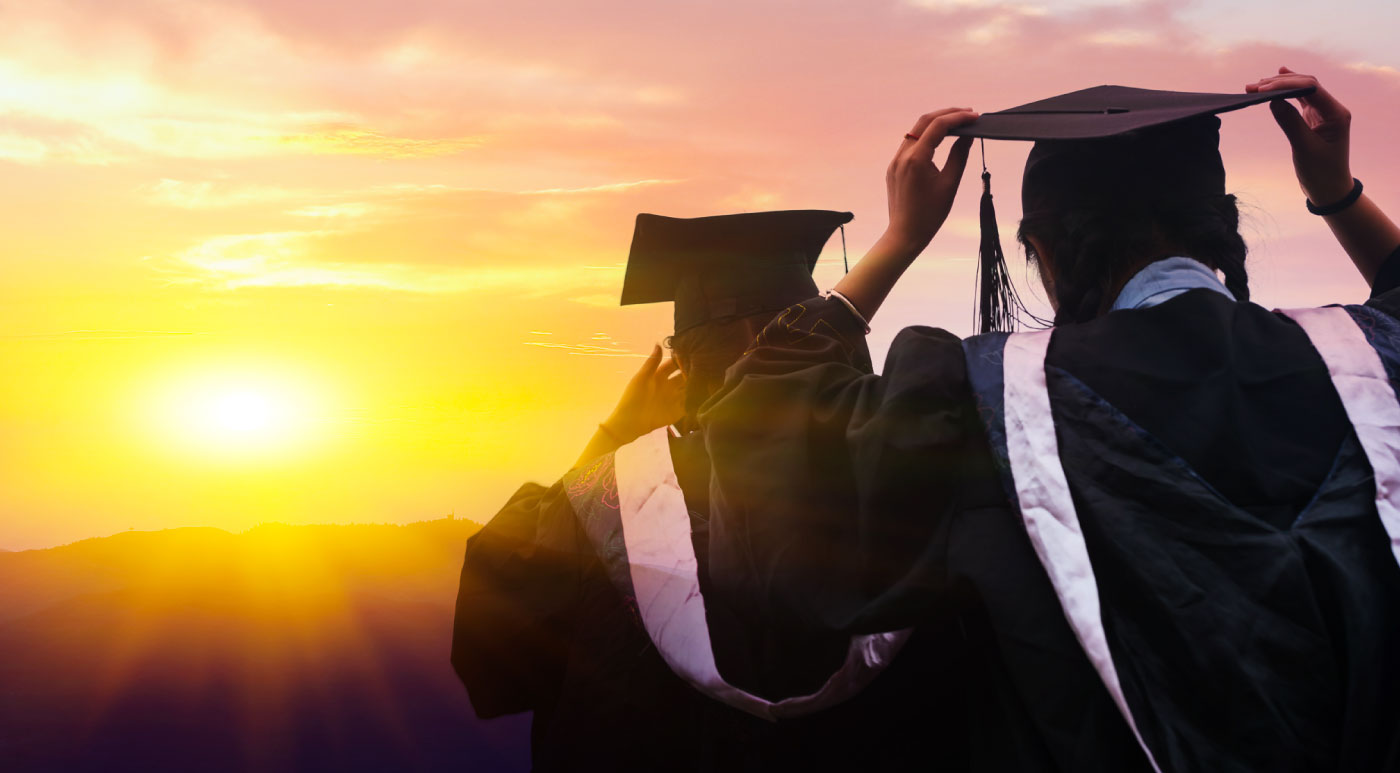 Purdue University's M.Ed. program balances a focus on curriculum development with techniques for becoming a better instructor to the students its graduates interact within their day-to-day routines. This is an ideal degree both for dedicated teachers and curriculum coordinators and administrators, making it one of the better M.Ed. programs for those who may want to become an administrator in the future.
Specifically, the curriculum educates its students on trends in today's school systems, helps them understand how different policies are developed for wider school networks, and how these policies can impact both students and local communities. Five concentrations are offered, to deepen students' learning and ensure the degree reflects their interests. These include English language learning; gifted, creative, and talented studies; mathematics education; educational technology; and integrated STEM education. Each of these has a curriculum that helps its participants to develop classes and teaching techniques for the K-12 level. 
The program does not require a teaching degree but instead welcomes any interested students willing to invest their time and effort. Purdue believes that effective teachers can come from a variety of backgrounds, so applications from non-teachers receive the same consideration as those submitted by applicants with a bachelor's degree in teaching or education.
All coursework is delivered asynchronously, allowing students to complete their work as flexibly as needed, so long as deadlines are met. Instead of requiring face-to-face webchats, students communicate via email or message boards to collaborate with peers and instructors and complete their coursework. 
In most cases, students can complete the program in 18 months. Thirty credit hours are required for graduation, half of which are in the chosen concentration. The English language learning and talented studies concentrations offer certificate programs that can be completed alongside other coursework, to bolster students' chances of being hired and improve salary negotiations after graduation.
This curriculum reflects the excellence of a Purdue University education. The programs are flexible and affordable, staffed by world-class faculty, and supported by an elite alumni network that helps graduates find jobs or other professional development opportunities. Purdue has successfully graduated more than 130,000 students from its online programs.
MASTER OF EDUCATION IN CURRICULUM AND INSTRUCTION – LITERARY STUDIES ONLINE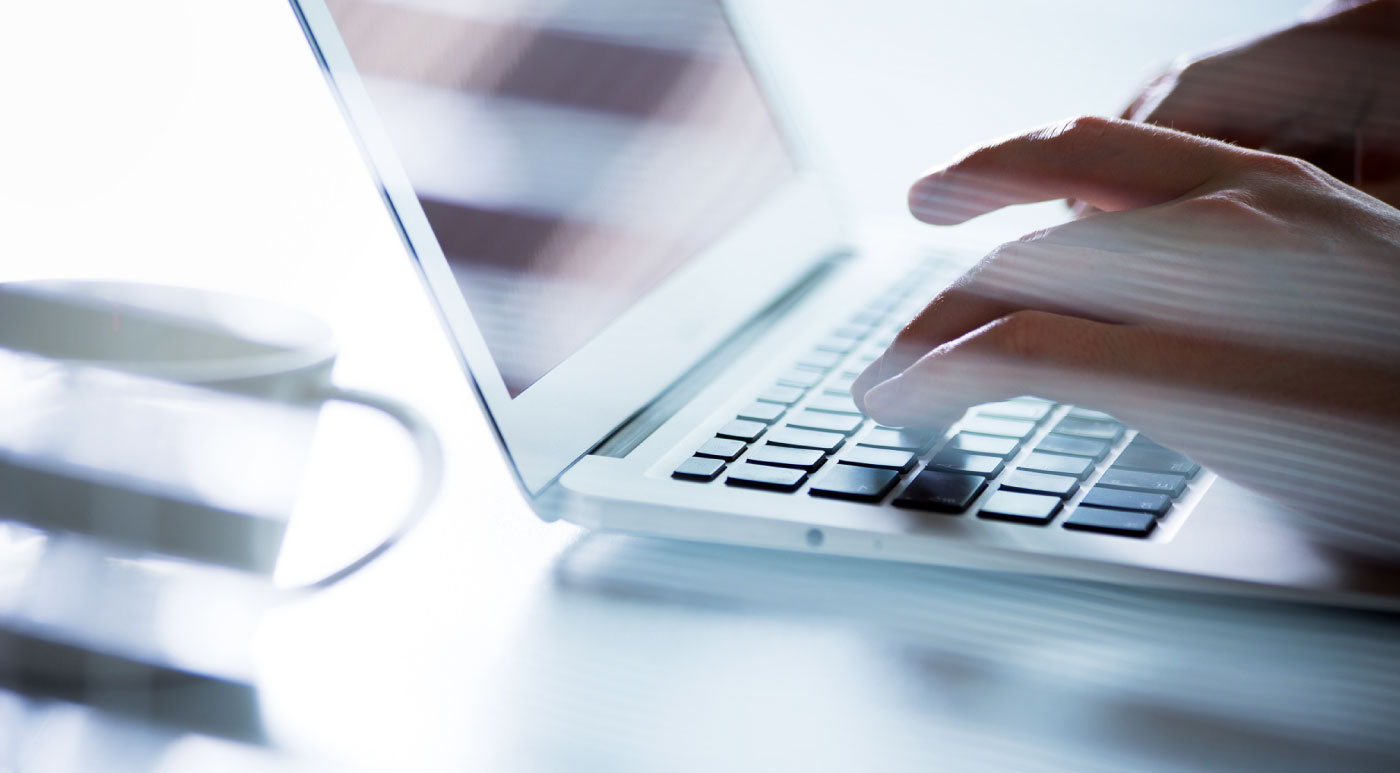 This M.Ed. program is designed to teach students how to address the literacy learning needs of all types of students. Rather than focusing on curriculum development in a broad or general sense, it instead offers a deeper dive into literacy education and class development for students who struggle with reading and writing skills across all grade levels. Participants complete the 30-hour program in two years or less, and there is no thesis or capstone requirement. In addition, program completion qualifies any Texas state candidate to acquire Reading Specialist and TESOL certifications.
Upon completing the 18-month program and two years of teaching experience, the Reading Specialist certification qualifies participants to educate students of diverse backgrounds and learning needs in the field of literacy far beyond the capabilities of most teachers. Program participants learn the best literacy teaching strategies and development practices and come to see that every student has unique challenges that require addressing. They can rest assured that they have been equipped to turn any child into a reader, no matter the circumstances. A specialization in English as a Second Language is also available. For those in Texas who already hold a teaching certificate, specially designed graduate courses are offered that focus on educating students whose first language is not English. In these courses, students also learn about meeting reading lessons and educational groups to address the needs of ESL students.
The program's emphasis is on Texas, and for good reason. Admission to this online program requires applicants to hold a valid Texas teaching certificate and be able to document two additional years of classroom teaching experience at an accredited public or private school. This not only limits the number of applicants competing for the limited number of spots in the program, but it also ensures that competition will be relatively fierce. There is also a practicum experience requirement, meaning that students need to complete some fieldwork, likely at the school where they are already employed. In essence, students take what they have learned from the online courses and apply it to their real-world classroom experiences for credit. Finally, completing the coursework will lead to a Texas-specific reading specialist test to finalize students' graduation status. Students must take this exam within six months of completing the program in order for it to apply to their degree.
UT Arlington offers several start dates throughout the year, and classes typically begin shortly after the application deadlines. As an accelerated online program, it is common for teachers to begin and complete the entire curriculum within 18 months. The fast pace and flexible coursework completion requirements make it a great choice for teachers who want to bump up their salary or acquire a specialization or certificate in short order. 
Former military members will also want to take a close look at the university, as it's rated No. 1 in Texas for Veterans by The Military Times. UT Arlington offers special opportunities for former and current service members, plus several benefits for military spouses. It even allows current servicemembers to transfer their G.I. Bill education benefits to pay for the education of their spouse, instead of themselves. In all cases, UT Arlington seeks to maximize any benefits from the G.I. Bill or other armed services-related financial benefits.
MASTER OF EDUCATION IN STEM EDUCATION – SCIENCE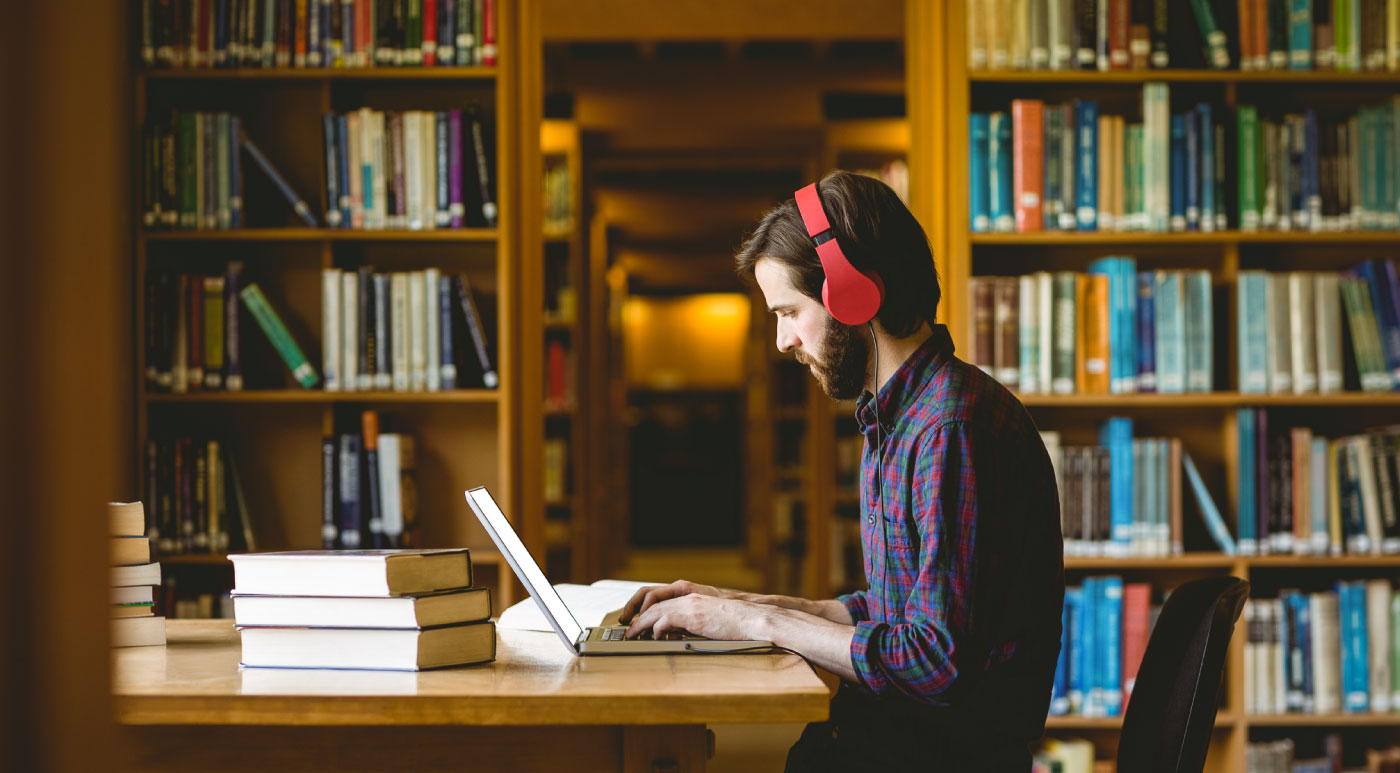 Online programs are quickly emerging to become just as important and as well respected as their brick-and-mortar counterparts. North Carolina State University's online programs are among these rising stars. Its graduate program in education was ranked at No. 15 nationally by U.S. News and World Report. With more than 20 extremely experienced faculty members who are members of national academies in conjunction with a larger roster of staff, NC State is ensuring that the distance learning its students receive is highly valuable and well-supported by real experts.
NC State offers several school-specific scholarships and grants to help alleviate the cost of higher education. Graduate students, in particular, might qualify for various fellowships or assistantships that are awarded through the different colleges at the university. These fellowships or assistantships are especially valuable because they often include a stipend, in addition to paying for all or the majority of a student's tuition.
The NC State M.Ed. program arrived in an online format just in time for the fall 2019 semester, so its curriculum is extremely modern and relevant to the daily challenges and difficulties today's teachers experience. There are three areas of concentration: Engineering and Technology Education, Science Education, or Mathematics and Statistics Education. This is a degree that's particularly suitable for those wanting to teach in high-need subjects and for preparing students for higher education. Each concentration shares at least one core course with the others and each concentration requires 30 credit hours. Most of the curriculum is made up of a student's area of specialty, which means graduates of the program are well-positioned to take specialized class postings at either the high school or university levels. They can also leverage this specialization during salary negotiations. All concentrations emphasize the degree's science focus, which is typically much more valuable to potential employers than degrees that focus on the liberal arts or humanities.
The degree can usually be completed within two years if students are enrolled full-time, though part-time students may need up to three or four years. As a bonus, this M.Ed. program meets North Carolina's requirements for advanced licensure, which can be added to a graduate's master's degree. This can also demonstrate a specialization in engineering or counseling if you so choose. In addition, the curriculum is acceptable for science teachers seeking National Board Certification. The program accepts students for the fall primary semester and a truncated summer semester, with three separate application deadlines. The three application deadlines give current teachers or new students several chances to enroll, although the lack of a spring semester start is a limitation to keep in mind. Plan ahead so you don't miss your windows to apply.
MASTER OF EDUCATION IN SCIENCE EDUCATION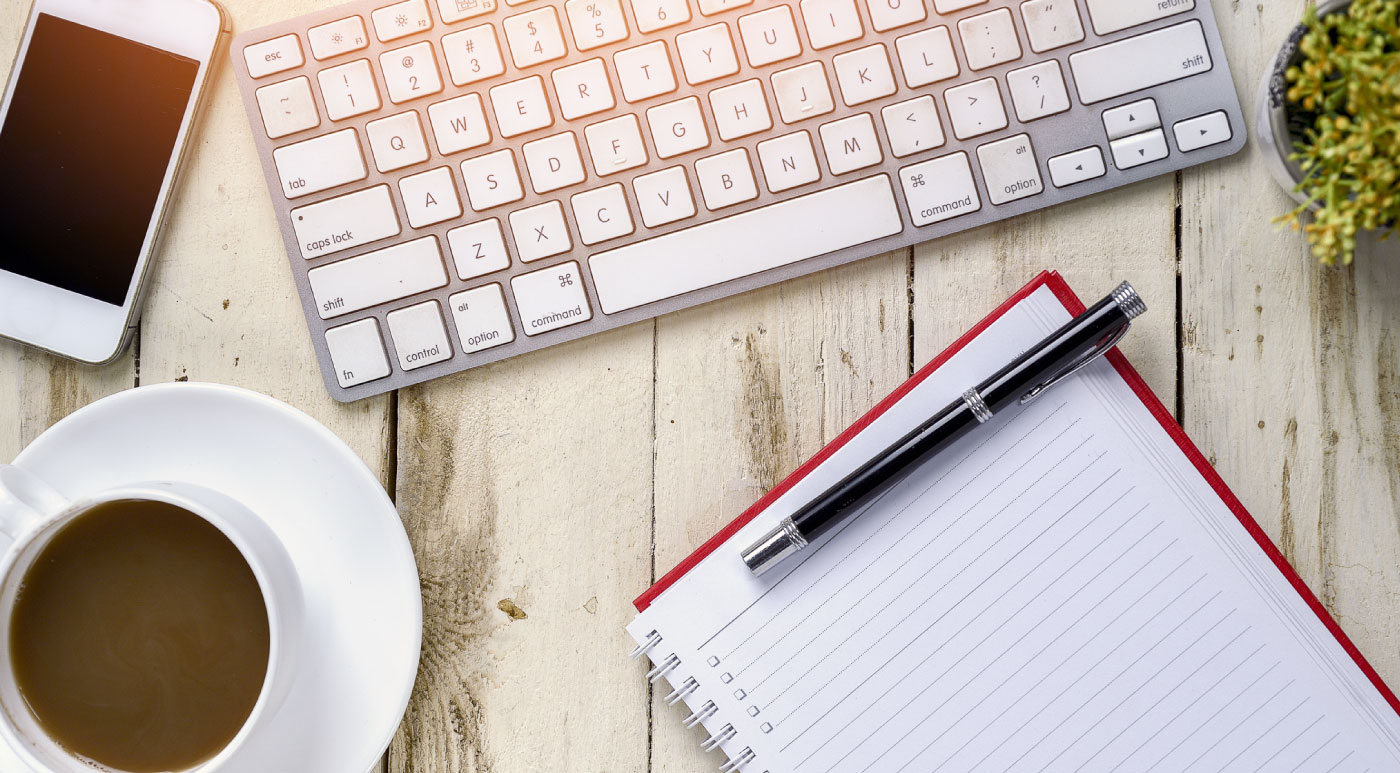 Some M.Ed. programs are generalized for a variety of positions, but the University of Georgia's program is much more specialized. It focuses on natural sciences teaching and learning at the secondary level, or grades 6 through 12. Rather than being designed for anyone with a bachelor's degree, the University of Georgia's program has been designed from the ground-up for teachers who are already certified in some other secondary science field or generic middle-grade education, provided that they specialize in science. It's a great way to double down on the focus of the "science teacher" job for these grade levels, as program graduates are more qualified for those positions than practically any other M.Ed. holders competing for the same jobs.
The program is taught by internationally recognized faculty and allows for both full- and part-time enrollment. In fact, most students in the program are only part-time, as they are typically still working as teachers. Because the curriculum is so specialized, teachers will find a lot of empathy from the instructors and will recognize many of the challenges depicted in the coursework as those that they already face in their day-to-day working lives.
The curriculum focuses on teaching how to develop classwork and lesson plans and incorporating new scientific practices with disciplinary core ideas. The Next Generation Science Standards are accorded special attention here, and the instructors specifically address the new challenges that secondary science teachers in modern classrooms are facing. They offer solutions that are derived from research-based practices. Combined with students' existing teaching experience, this is an effective curriculum that can enable program participants to adapt to new curriculum developments more easily than ever before. Students also complete several classes of graduate-level science content, so the rigor of any other master's program is still present. 
The program's courses are mostly science-focused, but students may also take several electives in peripheral or unrelated fields. The program is 36 credit hours in total, and up to six credits may be transferred if a student has already completed some of the core courses during their bachelor's education. The program requires only a 2.6 GPA in previous college work, although higher GPAs are preferred.
The University of Georgia has the accolades to back up its educational programs. It's ranked No. 5 among online graduate education programs by U.S. News & World Report, attesting to the intuitive and effective nature of the online experience. Faculty are all members of the award-winning College of Education. Students may begin their studies in either the fall, spring, or summer semester. Most students can complete the entire program in as few as five semesters, even if enrolled only part-time, provided they are enrolled each summer semester. 
MASTER OF EDUCATION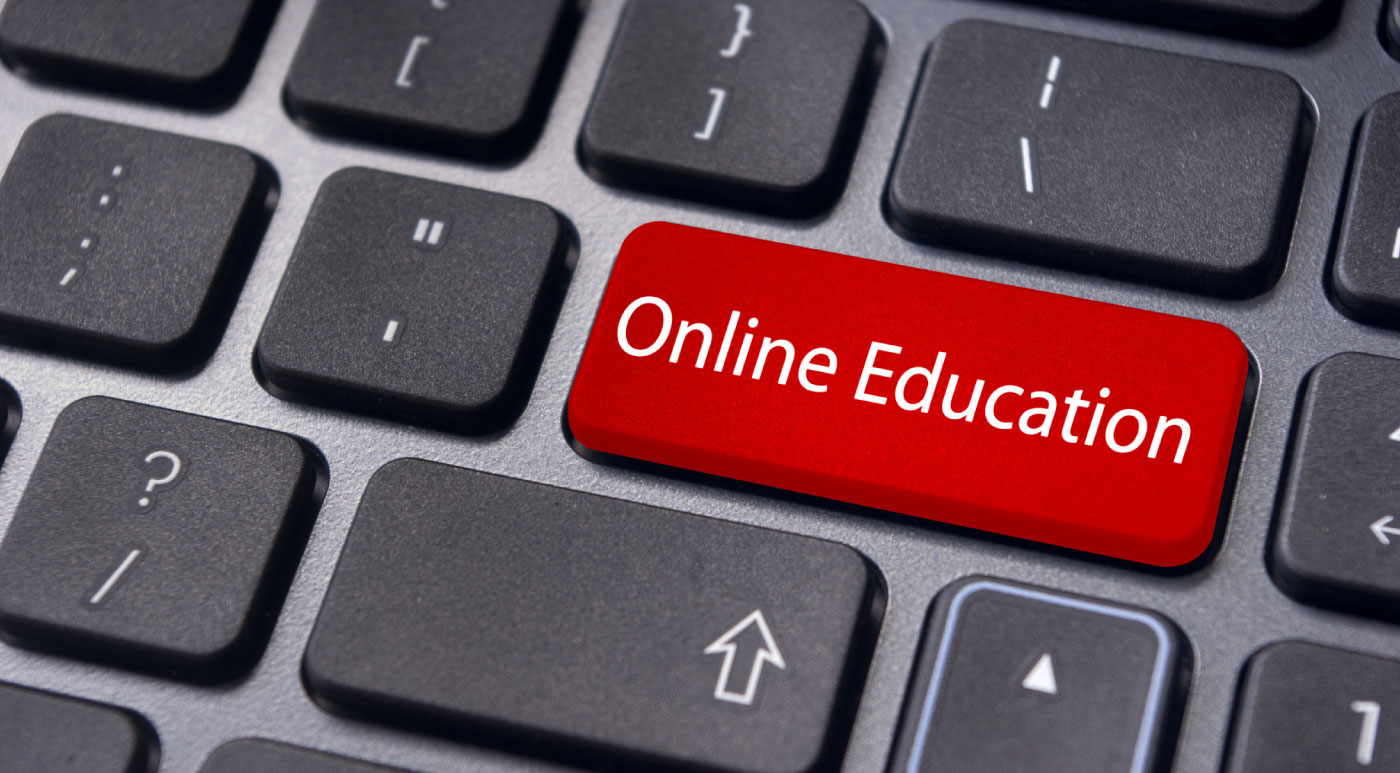 Home to the development of both touchscreens and plasma screen displays in the 1960s, the University of Illinois is one of the highest-rated universities in the country. It has a whopping 16 schools and colleges, most of which have produced Nobel Laureates or Turing Award winners. U.S. News & World Report ranks it at No. 13 among public universities, making it a strong choice for a variety of professions. The Illinois College of Education at UIUC handles educational higher learning and offers two distinct M.Ed. degrees. The first is a Master of Education in Curriculum and Instruction. This program emphasizes technology application. Courses are modern and adapted to help graduates teach more effectively in today's schools. The degree offers three focus areas: a general focus, one on digital learning, and another specializing in bilingual and bicultural education. Of the three, the latter two will be the most valuable for future teachers seeking to make themselves the most attractive candidates possible for a variety of educational institutions. Still, the general focus specialization will prepare graduates to teach just about anything, which has its own hiring advantages.
The second degree UIUC offers is a Master of Education in Education Policy, Organization, and Leadership. This degree is well-suited for education professionals who want to pursue an administrative path, either by transitioning from a teaching position or applying for a position as an outside hire. Students learn much about how a curriculum is developed and how a school can be organized to run most effectively, considering aspects beyond the day-to-day classroom instruction. There are several concentrations available, including human resource development, global studies in education, and education administration and leadership.
There's still more to consider! The College of Education also offers a MasterTrack certificate in instructional design. This is an ideal additional certificate to add to any education degree, as it qualifies graduates to develop curricula for use in classrooms throughout their district or even the nation. The certificate requires two courses taken over a 4-month period and can be earned alongside the M.Ed.
No matter which path students choose, they'll need to attend online synchronous video sessions that meet once per week. These are usually held Mondays through Thursdays and allow students the chance to interact with their instructors and peers, providing a little more face-to-face and intimate instruction than other online learning programs. 
UIUC's program is a particularly attractive program due to the availability of several graduate assistantships. These offer a stipend and various financial aid awards, depending on how much a student works during the assistantship and how much progress they have made toward their degree.
MASTER OF EDUCATION IN EARLY CHILDHOOD EDUCATION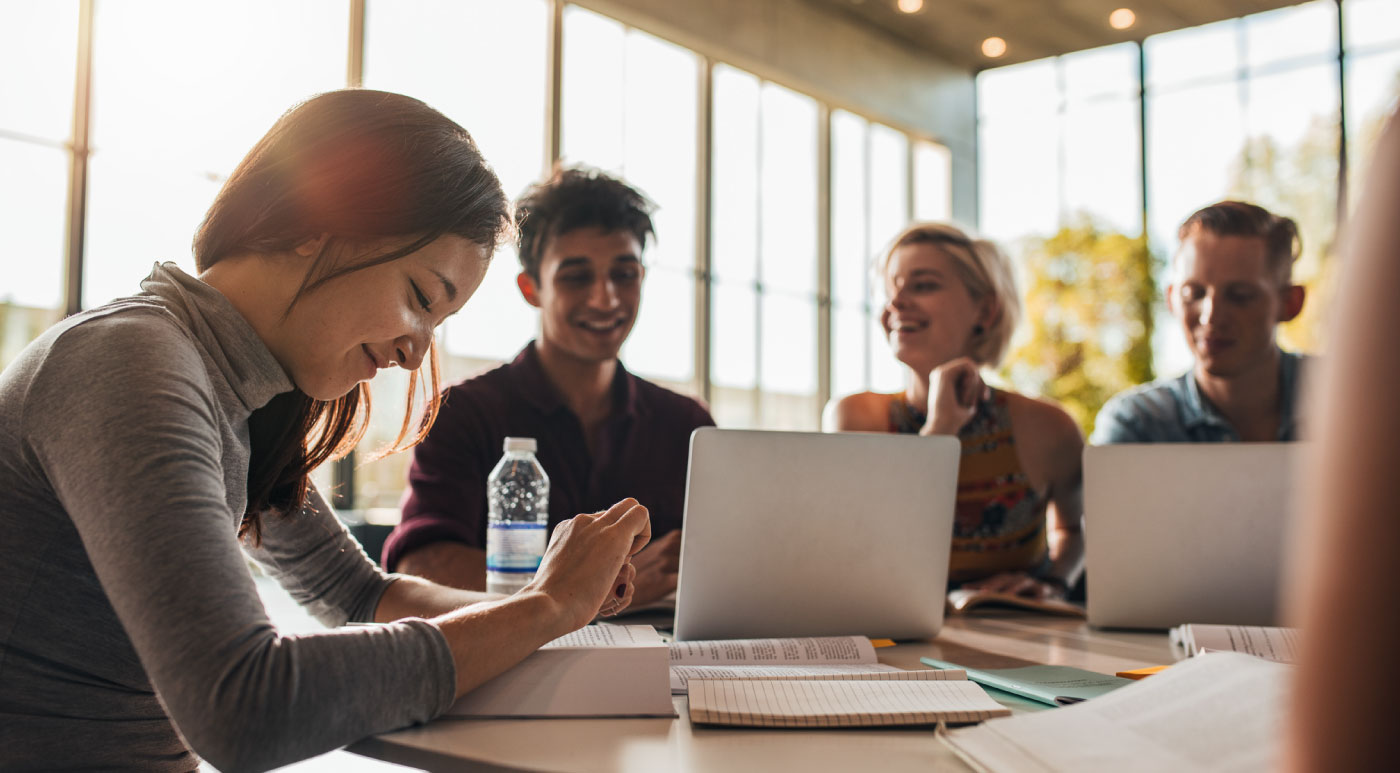 The University of Houston's program is designed to prepare students to lead the charge toward statewide, and eventually nationwide, education improvements for earlier grade levels. Specifically, students focus on learning how and why young children are educated the way they are, from preschool through the third grade. While the degree can be used to bolster one's current teaching credentials and expertise, those who wish to lead the way to new understandings in educational development or to become administrators will get the most value out of the University of Houston's program.
Teaching younger children is very different from educating their older counterparts. The curriculum, therefore, focuses on proven strategies and practices when it comes to developing new ways to impress understanding on young minds. The degree includes 30 credit hours and requires students to work very closely with both their classmates and faculty instructors. Rather than only completing coursework, students also conduct several research projects and assist with ongoing research as the quest to provide the best possible educational framework for young children marches on. Students improve both their writing and presentation skills in the program, which is valuable since as administrators and curriculum developers must hone these skills to secure grants for further research and impress decision-makers when the time comes to vote on certain policies or procedures. In addition, the program prepares students to evaluate new early childhood curriculum programs critically and shows them how to implement those programs as successfully and as smoothly as possible.
This is a versatile program that prepares students for a wide variety of professions and fields. Because of the great value of this program, this degree can also help students find a career in related industries, such as mental health agencies, hospitals, or childcare facilities. On the flip side, its emphasis on early childhood development makes it a poor choice for those who want to teach older grades or to deal with children at different stages of personal development.
Beyond this program, the University of Houston's online offerings are seemingly limitless. Several professional development courses are available to students at no additional cost. These are excellent for helping to build accessory skills and train participants to handle any kind of career. These are offered using the same online interface as the main M.Ed. degree detailed above, so switching between the two is easy. 
With a history of educating students via TV since 1953, the University of Houston is dedicated to providing an affordable and comprehensive education in accessible ways. U of H developed the nation's first educational TV station and now offers more than 300 online educational courses each year to over 40,000 students across the globe. The faculty is well-versed in teaching students from a variety of backgrounds and with diverse needs and is especially well-equipped to handle part-time schedules or students who require flexible learning solutions.
MASTER OF EDUCATION IN CURRICULUM AND INSTRUCTION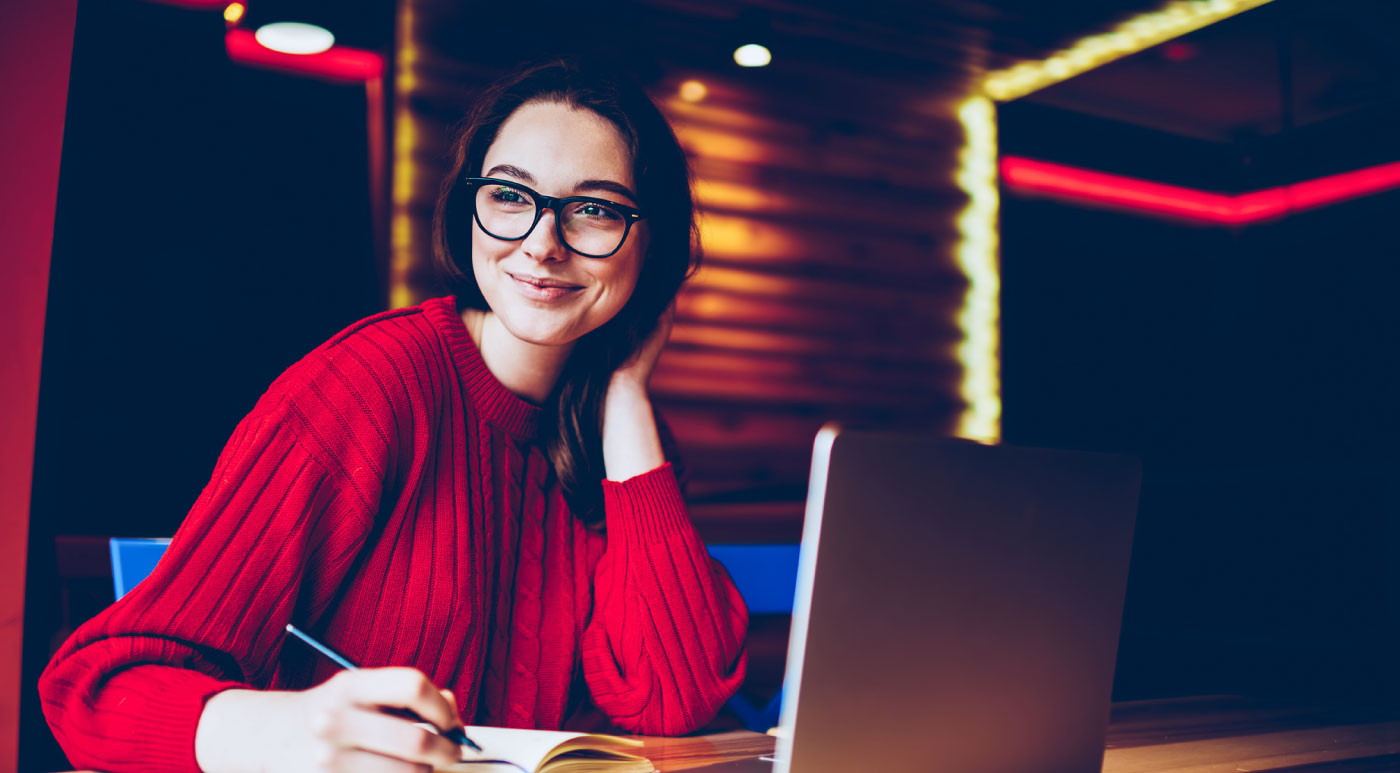 The University of Massachusetts Lowell's Master of Education in Curriculum and Instruction was designed by teachers for teachers, so all of the courses include some understanding of the unique struggles faced by the profession. The degree program comprises 10 courses that all lead to a single Action Research Capstone project. The capstone calls for students to make their own teacher work samples to demonstrate their ability to design an actionable lesson and learning goals that could be used in a real-world classroom. There are two emphases to choose between, Science Education and Autism Studies. Both pathways require a certain number of credit hours focusing on the specialty in order to have it marked on the diploma upon graduation. For instance, the Science Education option requires 18 of the degree's required 30 hours to come from science-based classes.
In addition to the above, the program offers five specialization courses to further refine students' focus and demonstrate their expertise in a particular area of curriculum development. These courses are Models of Teaching, Assessment of Learning, Web-Based Tech, and The Skillful Teacher, and a final instruction-related course you can choose with your program advisor's permission. A Web-based tech course was just made available in the fall of 2019, reflecting the online interface's modern design.
Getting into the program isn't easy. All candidates must already hold a teaching license in their state, so those currently enrolled in a bachelor's program are ineligible to apply. Applicants must also be currently working as a classroom teacher. Thankfully, this high bar to entry is validated by the excellent quality of the full-time faculty. UMass Lowell offers a wide selection of online programs, and all of its faculty are practicing full-time professionals who can bring real-world experience to classroom discussions and developments. 
Although UMass Lowell instructs more than 18,000 students, the general student-to-teacher ratio of 17:1 is not as crowded as many other public universities. In addition, the professional nature of all of the university's instructors means they make great networking resources, especially if they share a student's field.
UMass Lowell has a host of academic advisors and 24/7 online technical support available to support its students. There's even an online orientation program for those who aren't well-versed in online learning programs, or who simply want to learn how the university's particular interface works. The school offers several university-specific grants and loans, plus a number of teaching assistantships that could be a great benefit to current part-time teachers. Overall, UMass Lowell's ranking as one of the best online programs by U.S. News & World Report for 2019 is well-earned.
MASTER OF EDUCATION IN CURRICULUM AND INSTRUCTION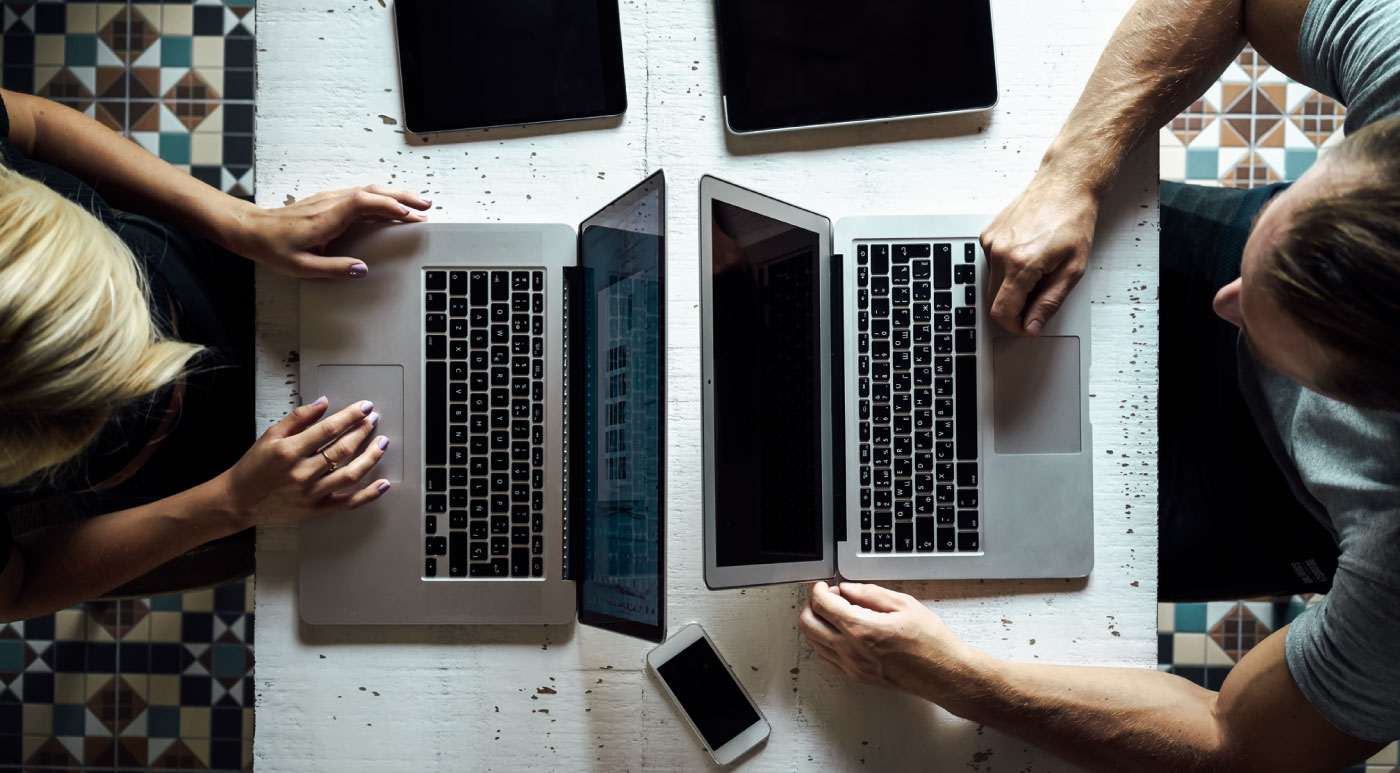 Texas has always taken its education seriously, and this fact is represented well by Texas A&M's Teaching, Learning, and Culture department. It's ranked No. 1 in Texas for producing teachers who excel in general elementary instruction, as well as math and science and English and reading. Being a good teacher is more than merely memorizing instructions to repeat to one's students; it's about forming human connections and fostering in students a lifelong interest in learning and personal development. To deliver a degree that meets these standards, this M.Ed. focuses on curriculum and instruction, meaning that it can double as a degree that qualifies students for a highly paid teaching position or taking on an administrative role, either by leading a department or a school as a whole. The degree combines both curriculum development theory and methodology and offers students a few supporting areas on which can concentrate, depending on their interests.
The program requires 36 credit hours for completion but does not require a thesis. Instead, students spend their time focusing on developing new teaching and researching tools that can help schools and other instructors excel, regardless of their circumstances or student body. Much of the curriculum focuses on evidence-based research and emphasizes developing effective strategies for kindergarten through 12th-grade classes. In accordance with a traditional, self-reliant Texan attitude, this program also teaches participants how to teach self-efficacy skills and improve their own self-confidence. It's a great program for those who want to learn how to be a better mentor, rather than just an instructor. An effective teacher can lead to great changes and excellent results in the lives of many students.
Texas A&M provides online instruction in a variety of formats, depending on the class or what the subject entails. Students develop PowerPoint presentations, several video lectures and assignments, and interact in group projects and chat rooms to develop mock curricula and solve challenges found in classrooms around the country. There are also plenty of reading assignments, to help students discover and develop their own understanding of classroom teaching strategies that can be modified to fit modern problems and demographics. 
Note that this is not a teacher certification program, so those new to the profession will still need to complete a teaching certification for the state in which they wish to work. For Texans, this certification is available from Texas A&M, but it is a separate process from the M.Ed. program
#10. CLEMSON UNIVERSITY
MASTER OF EDUCATION: TEACHING AND LEARNING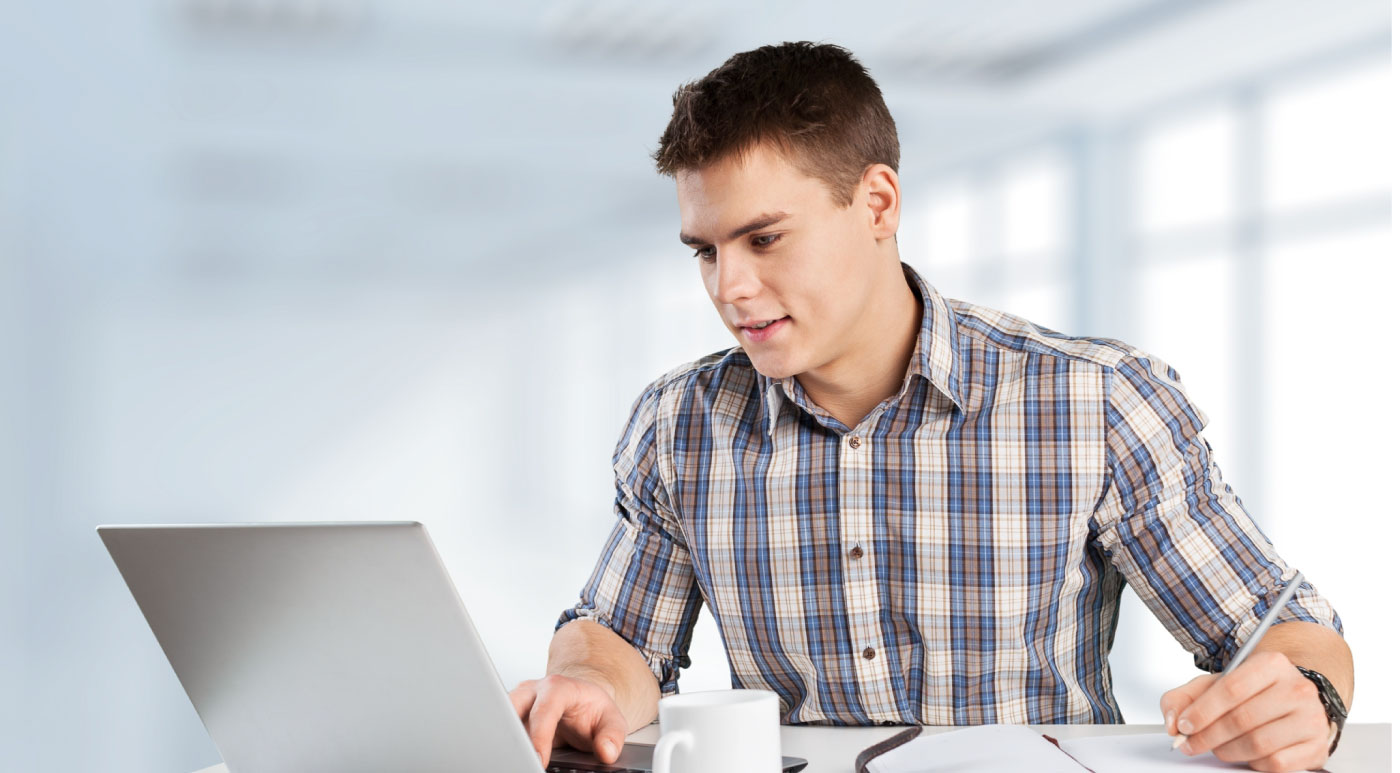 In terms of quality, you can't get much better than Clemson. It's ranked No. 1 by U.S. News & World Report for online graduate education programs. Given the economical price and the excellence of its academic standards, Clemson provides education with benefits on both the cost and quality sides of the scale. 
The M.Ed. program combines academic rigor with plenty of flexibility so that current teachers can pursue an advanced degree while maintaining their job security at the same time. The program is open to any current preschool through 12th-grade teacher who works in a formal education setting. This decision closes the program to current bachelor's students who haven't yet acquired any teaching experience, but it does make it easier for current educators to gain admission. This is done because, although the curriculum is entirely online, many of the classes have a field component that will require students to use their own classrooms to further their understanding of the material and develop their teaching skills. Students can also use informal academic settings, like school clubs, to complete these aspects of their studies, although this must be cleared with the teacher's program coordinator beforehand.
The curriculum consists of 30 credit hours, 12 of which come from specialization courses, such as STEAM teaching, Experiential Learning for Early Childhood, or Instructional Coaching. Regardless of the path chosen, the program is designed to be completed in 18 months spanning five semesters. Terms during the fall and spring last 7.5 weeks each, and students only enroll in one course at a time. Summer terms are 5 weeks long, but retain the one course at a time standard, to give participants time to instruct their own students adequately.
The program has a relatively unique start date, admitting students starting in the summer. It also has a unique approach to GRE scores. Applicants with a 3.0 or greater GPA in their last degree earned will see the GRE score requirement waived. All applicants, however, need to submit an official resume and proof of current employment as a teacher. The CU Online interface is flexible and intuitive, and the coursework is entirely asynchronous, so students can complete it at their own pace, so long as they turn everything in by the predetermined deadlines. The university uses Canvas to guide students' learning experiences. An online orientation module is provided, so there is no confusion about when the term actually starts.
Clemson offers a plethora of scholarships and financial aid opportunities, plus a special South Carolina Teacher Incentive for in-state teachers alone. This incentive reduces South Carolina teachers' overall tuition by up to 10%, regardless of their grade level or tenure status. Clemson also offers all graduate students access to its Alumni Association, providing opportunities for networking and further professional development. The College of Education's alumni network, in particular, is filled with fellow educators and teaching administrators.
OTHER NOTABLE PROGRAMS
#11. Indiana University
Location: Bloomington, IN
Degree: M.S.Ed. in Literacy, Culture, and Language
Net Price: $11,931
#12. Valley City State University
Location: Valley City, ND
Degree: M.Ed. in Elementary Education
Net Price: $12,135
#13. Arizona State University
Location: Tempe, AZ
Degree: Online Master of Education In Curriculum and Instruction (Early Childhood Education)
Net Price: $13,731
#14. University at Buffalo
Location: Buffalo, NY
Degree: M.Ed. Early Childhood Education
Net Price: $15,895
#15. University of Nebraska
Location: Lincoln, NE
Degree: M.Ed. in Special Education
Net Price: $17,315
#16. Ohio University 
Location: Athens, OH
Degree: Master's in Higher Education
Net Price: $22,072
#17. Auburn University
Location: Auburn, AL
Degree: Adult Education M.Ed.
Net Price: $23,205
#18. The College of Saint Scholastica
Location: Duluth, MN
Degree: M.Ed.
Net Price: $24,007
#19. Regis University
Location: Denver, CO
Degree: M.Ed. Elementary Education
Net Price: $26,273
#20. Western Governors University
Location: Salt Lake City, UT
Degree: M.Ed. Instructional Design
Net Price: