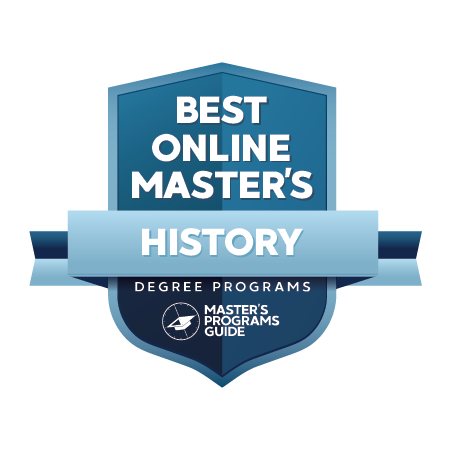 What can you do with a master's degree in history? The options are almost endless. If you want to develop well-rounded skills in communication, research, and analysis, consider a master's degree in history. It can lead to many career opportunities. Most careers in history or related fields require at least a master's degree.
COMMON APPLICATION AND ADMISSION QUESTIONS
For admission to an online master's in history program, you will need a bachelor's degree from an accredited college or university. While the specifics vary among universities, most require you to have taken at least four to six history courses; most prefer a major or minor in history or a related social science field. If you do not have the requisite number of history classes, check with the school, as many offer ways for prospective students to complete the necessary coursework.
For most of the schools in our list of the 10 Best Online Master's in History Degree Programs, you must show proof of writing and research abilities. This usually means submitting writing from work, an essay, or school assignments. You can find these details in the admission guidelines for each university. Most schools also require a minimum undergraduate grade point average (GPA). This might vary from 2.5 to 3.5, depending on the school. You will also need to maintain a specified GPA throughout the graduate program. Many graduate schools ask applicants to submit scores from one of the standardized admission tests. The most common tests for admission into a master's program for history are the Graduate Record Exam or the Graduate Management Admission Test. The GRE, offered through the Education Testing Service, Inc., is the most common exam required for history. While there is a subject GRE for history, none of the schools on our list require applicants to complete it. Some schools will waive the GRE if you hold a master's degree in another subject. Applicants can sometimes submit scores from the GMAT, offered through the Graduate Management Admission Council, instead of the GRE. Both exams take between three and four hours to complete. Both tests are available throughout the U.S. The GRE is more generalized while the GMAT focuses on business and management. GMAT scores range from 200 to 800. The GRE scores individual sections, with Verbal and Quantitative scores ranging from 130 to 170, while the Writing score ranges from 0 to 6. Master's degree in history programs can be broad-based or highly specific. You might focus on American History, World History, Women's History, African American History, Public History, Latin American History, or Asian History. One of the growing specializations is Public History. According to the National Council on Public History, it is "the many and diverse ways in which history is put to work in the world." Public History programs might focus on digital history, living history, historic preservation, oral history, women's history, or African American history.
WHAT ABOUT FINANCIAL AID & SCHOLARSHIPS?
Paying for a master's degree is a concern for many students. One advantage of completing an online degree is that you can continue to work. Most online programs give students the chance to take courses on their own schedule, and many programs even make it possible to incorporate your daily job into your studies. Most schools suggest that for every three-credit course taken, students should plan to dedicate nine to 12 hours per week to it. There are five major ways to finance a graduate education: scholarships, grants, loans, fellowships, and internships. Scholarships and grants offer the best funding options. Scholarships might base their awards on financial need or academic excellence. Students do not have to repay scholarships, and there is usually no in-kind work for the financing, though maintaining a certain GPA may be required to keep a scholarship. Grants usually base their awards on financial need. Fellowships usually support a specific type of education. This can be ideal for pursuing research during your master's studies. There are also loans, which are the least attractive way of financing an education, as they must be repaid. Internships give students a chance to work in their chosen field under faculty supervision, while also making money to offset the cost of their education. Another popular option for financing graduate school is accepting a graduate assistantship. Each school details the assistantships and internships available. There are often research assistantships and internships on campus for traditional students. Online students might be able to work with their advisor to arrange an internship in the local community. It is ideal to begin any funding search by seeking out scholarships. Many are available for history graduate students. Each university in our list of the best online master's in history degree programs offers information about scholarships and fellowships. There are grants and loans available through the federal government. As an online student, you will be eligible to apply for Federal Student Aid, which may include grants and loans, through www.fafsa.ed.gov. You must be a degree-seeking student to qualify for federal student aid. There are also many resources for students outside of the universities. If you are a member of Phi Alpha Theta, an honor society for history students, you can apply for one of three graduate scholarships, but you must be a PAT member before you apply. You might also look for scholarships, grants, and awards for specific interests. For example, the National Women's Studies Association offers graduate school awards for those focusing on women's studies. The NWSA Graduate Scholarship is for the research or writing of a master's thesis. You may also want to check with associations in corresponding fields, to see if they offer awards for their members. There are specific fellowships available to those who plan to teach; for example, James Madison Graduate Fellowships offer considerable funding to those who want to teach the American Constitution at the high school level. One of the best resources is the American Historical Association, which offers awards, prizes, grants, and fellowships.  
HOW MUCH CAN I MAKE WITH AN ONLINE MASTER'S DEGREE IN HISTORY? 
There are many benefits to earning a graduate degree in history. According to a study on the economic value of college majors by Georgetown University's Center on Education and the Workforce, those with a graduate degree in history earn an average of $80,000 annually. This is the only major in the humanities and liberal arts that garners a higher than average income for those holding graduate degrees. The study went on to show that the top 25% of history graduate students earn more than $120,000 annually. A history degree is valuable because of the skills students develop during the master's program. According to O-Net OnLine, historians and archivists must have flexibility, information ordering, deductive and inductive reasoning, and excellent communication skills. Those are also among the top attributes that companies look for in new graduates. In a study by the National Association of Colleges and Employers, communication skills, analytical and quantitative skills, and flexibility and adaptability appear on the top of the list for employers. The American Historical Association conducted a study to find the five skills essential to those who plan to go on to careers in academia and developed a list of The Career Diversity Five Skills. These are communication, collaboration, quantitative literacy, intellectual self-confidence, and digital literacy. The skills necessary to succeed in business, in an academic career, and in most industries match the skills you can develop while completing a master's degree in history. There are many careers open to those with a Master of Arts in History, including:
Administrator

Conservationist 

Curator

Editor

Grant writer

Historian

Historic building inspector/administrator

Journalist

Legislative staff

Museum curator/director/education officer

Park naturalists and specialists

Project managers

Researcher

Teacher or professor

Tour guides
According to the American Community Survey conducted by the U.S. Census Bureau, the majority of history majors have careers in education, training, and library; management; legal occupations; sales; office and administrative support; business; arts, design, entertainment, sports, and media; and community and social services. About one in five history majors go into education. For even more ideas about the almost-endless possibilities for a career with a master's degree in history, the American Historical Association has an interactive database of history careers. While the database tracks those with a Ph.D. in history, it also offers great insight into career possibilities. Job growth for those with a master's degree in history depends in large part on career choices. For example, if you choose to be an archivist, curator, or museum worker, The Bureau of Labor Statistics (BLS) estimates that the job growth in that field will be 13% between now and 2026. Of those positions, archivists and curators generally hold a master's degree. The BLS suggests that the average annual salary for curators is $53,780, while archivists average about $52,240 annually. History teachers, according to Learn.org, can expect from $58,230 for elementary education to $74,590 for postsecondary history educators. An interesting list of unusual careers for history majors is the 23 of the Best Jobs for History Majors, by Dr. James Mulvey. There are some great options listed, including business analyst, PR manager, content strategist, social media manager, research analyst, and political campaign manager. 
Encouraging students to pursue degrees in history has intensified in the recent past. There is a common belief that degrees in STEM fields offer higher-paying salaries, but advocates for history education point out that history degrees offer a wide set of skills. In his article "History is Not a Useless Major: Fighting Myths with Data" for Perspectives on History, the magazine of the American Historical Association, Paul B. Sturtevant sets out to bust the myth with statistics. He cites the American Community Survey of the U.S. Census Bureau 2010-2014 study, which shows that half of all history majors go on to get a master's degree, doctoral degree, or professional degree. According to Sturtevant, this is much higher than the national average of 37%. He also points out that there are many career options, with a wide range of income possibilities. According to PayScale, a historian with more than two decades of experience earns an average income of about $72,000. Pay can vary by location. Historians in Washington, D.C. earn 42% more than the national average. You can explore jobs for the U.S. government online at USAJobs. Simply search for the keyword "history," and the options seem endless. This shows jobs not just in Washington, D.C., but also around the world. 
As you research online master's degrees, you may have questions about the value of online education. According to the Online Learning Consortium, online learning is growing. In fact, in 2016, more than one in four students took at least some of their coursework online. Academic leaders point out that the learning outcomes for online programs are the same as, or superior to, those for traditional students. A study by the U.S. Department of Education found that "students who took all or part of their class online performed better, on average, than those taking the same course through traditional face-to-face instruction." As you enter the job market, whether you complete your degree online or in person matters much less than your knowledge and skills. All of the schools in this list are accredited, and each school offers a look at previous graduates. This can be an exceptional guide for helping you visualize your education at that school. Be sure to take time to read some of the stories of students who have experienced the programs. Some schools in our list, like the University of Nebraska at Kearney, have a blog that can help you understand pursuing an online degree.
Check out our list of the 10 Best Online Master's in History Degree Programs! 
MASTER OF ARTS IN HISTORY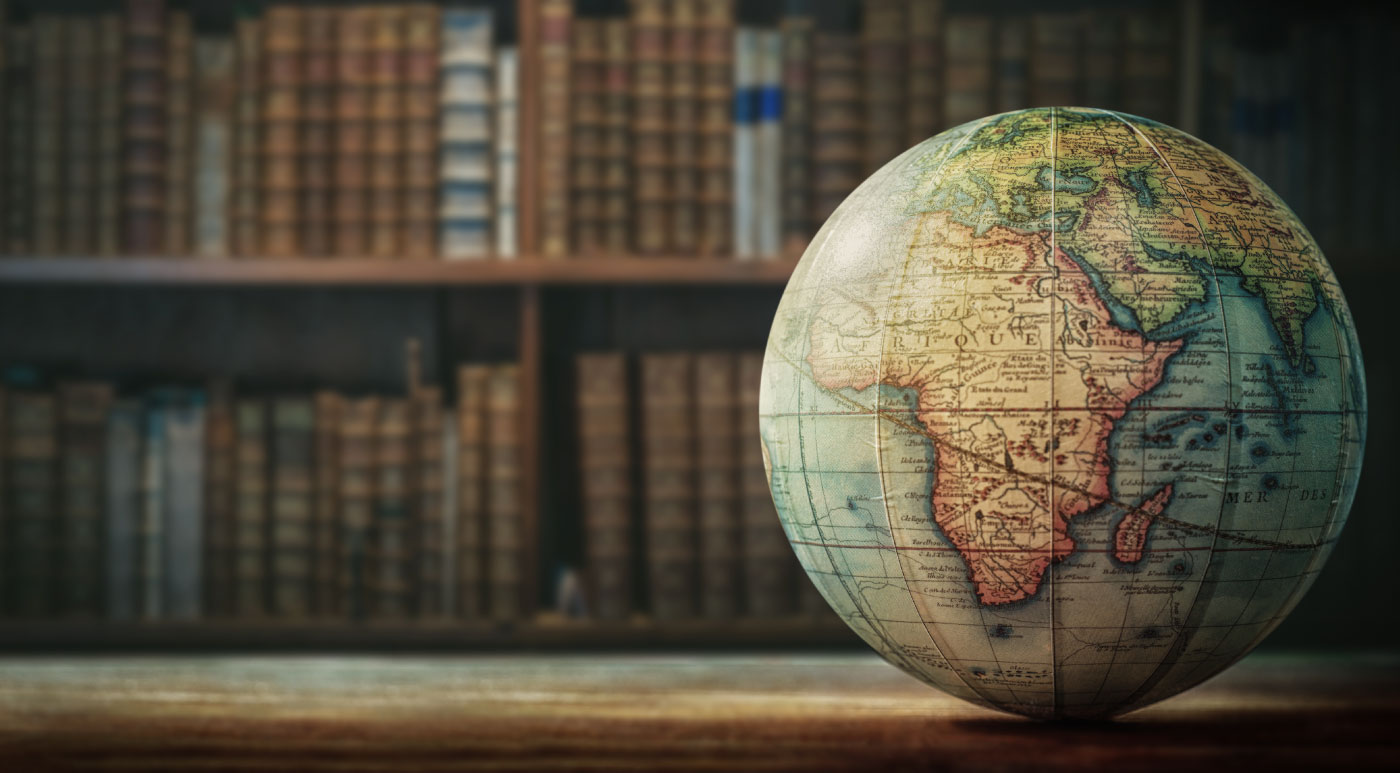 Bowling Green is a medium-sized town in southwestern Kentucky. The city has 70,000 residents, with about a quarter of a million people in the metropolitan area. The city's historic downtown gives it a small-town feel, but Bowling Green is also home to several manufacturers. Every Chevrolet Corvette built since 1981 comes from Bowling Green. The city is also home to Fruit of the Loom underwear and Duncan Hines cake mix. Western Kentucky University is in Bowling Green. What began as Western Kentucky Normal School for teachers, in 1906, now welcomes more than 20,000 students. WKU Online offers more than 100 online degrees, including the Master of Arts in History through the History Department. This program is ideal for those who want to teach at the college level. The MA in History is also a great option for secondary teachers who want to work toward history certification requirements. Students may apply to WKU's online MA in History for admission in either the fall or spring semester, but must take the GRE before applying. Once accepted to WKU, the full 36-credit degree program can be completed online. If attending full time, taking classes during both semesters and in the summer, it is possible to complete the degree in three years. The online program is only offered as a non-thesis option. 
All MA students complete a course in historiography, which reviews historical writing, focusing on European and American history from ancient times to the present. The next four courses are in the student's area of concentration. WKU offers five concentrations: Pre-Modern Europe/World, Modern Europe, Non-Western World, Pre-Civil War United States, and Post-Civil War United States. Students must also show competency in a research tool. This can be done by passing an exam in a foreign language or completing a course in statistics. Finally, students complete 21 hours of electives. These are history courses that rotate through the online offerings. Students may transfer up to 12 hours from another graduate program. 
Throughout the program, all students receive support services from WKU's dedicated online learning staff. The program begins with an online orientation, which gives students a chance to explore everything available via the Student Resource Portal. Students have free access to the library, online writing center, online tutoring, and career services. The portal also includes technical help for getting and staying online. WKU delivers online classes using the Blackboard LMS. 
The courses required to complete an MA in History are offered on the same schedule as in-person classes, with each having a specific start and end date. Professors can require up to two in-person meetings for a course, but most do not hold any face-to-face meetings. If a professor requires a student to be on campus, that information is included in the course catalog. Graduate students in WKU's online program can also get help with finding graduate assistantships and research projects. To help answer any graduate school-specific questions, an optional Graduate Student Orientation for Online Learners is also offered.
MASTER OF ARTS IN HISTORY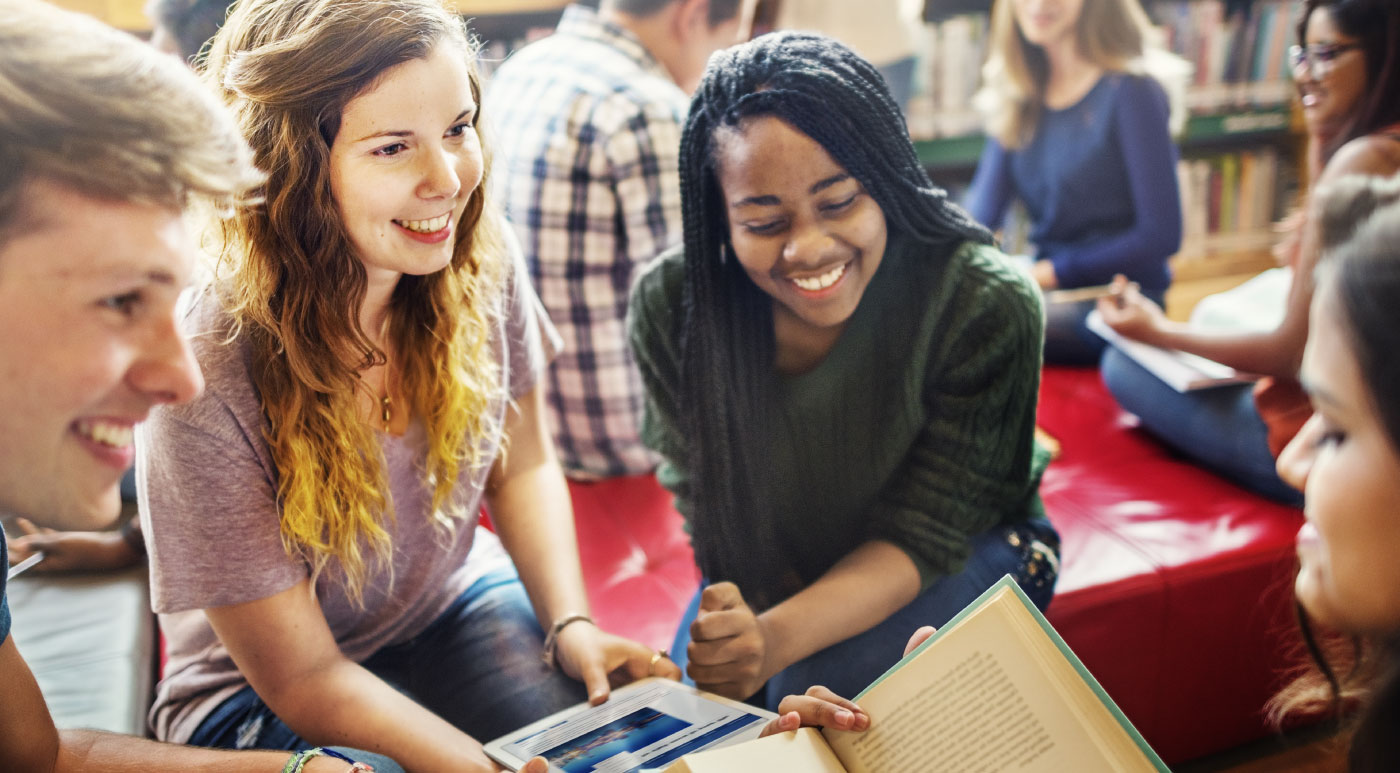 Northfield is a small town of about 6,000 in Vermont. This is the land of covered bridges and scenic drives. Northfield, about 10 miles south of the state's capital, Montpelier, is home to Norwich University. Founded in 1819 as the first private military college in the country, Norwich has always emphasized useful and practical education. Past graduates include the chief engineer for the Northern Pacific Railroad, past president and chairman of AT&T, and a U.S. Army Chief of Staff. Norwich Online began in 1998, making it one of the pioneers in extended education. Today, the College of Graduate and Continuing Studies offers programs that accommodate students' busy lifestyles, including a Master of Arts in History. Prospective students may apply for admission with an undergraduate degree and at least a 2.75 GPA. No GRE or GMAT is needed. All Norwich instructors have doctoral degrees and help students to customize their studies based on their interests. 
The MA in History has four start dates each year, and students can expect classes made up of about 15 students. The 36-credit program includes six courses, each of which is offered over 11 weeks. Many students finish their master's degree in as few as 18 months. With Norwich's online program, students can complete lessons on their own schedule. There are always weekly assignments and class discussions, but when each person studies is up to them. 
Students select from one of three concentrations: Public History, World History, or American History. The Public History track is a non-thesis program that includes a research and planning seminar and capstone project. These courses require an internship of 400 clock hours, which can be spread over nine months, if necessary. For both the American History and World History tracks, students can opt to complete either a 6-credit capstone paper or a thesis. The capstone paper is a 50-page historical research paper using secondary sources in which students present a compelling interpretation of a historical question. If a student chooses the thesis option, they will conduct primary-source research during two 11-week seminars. The thesis option adds an extra seminar to the program's coursework. Norwich also requires students to complete a one-week residency on campus. This gives them a chance to meet fellow students and faculty. The week concludes with commencement. Norwich covers the cost of meals and accommodation on campus during the students' residency week. 
Norwich Online offers many advantages over other online degrees. The online learning platform includes 54,000 electronic journals, more than 100 online databases, and hundreds of thousands of ebooks, and students have a 24/7 technical staff available to help with any online issues they encounter. Norwich also offers many scholarships to help students fund their education. One example is a new scholarship for students pursuing an MA in History with a Public History concentration; recipients receive $4,200 spread out over the six courses. Those awarded the scholarship must maintain a 3.5 GPA.
MASTER OF ARTS IN HISTORY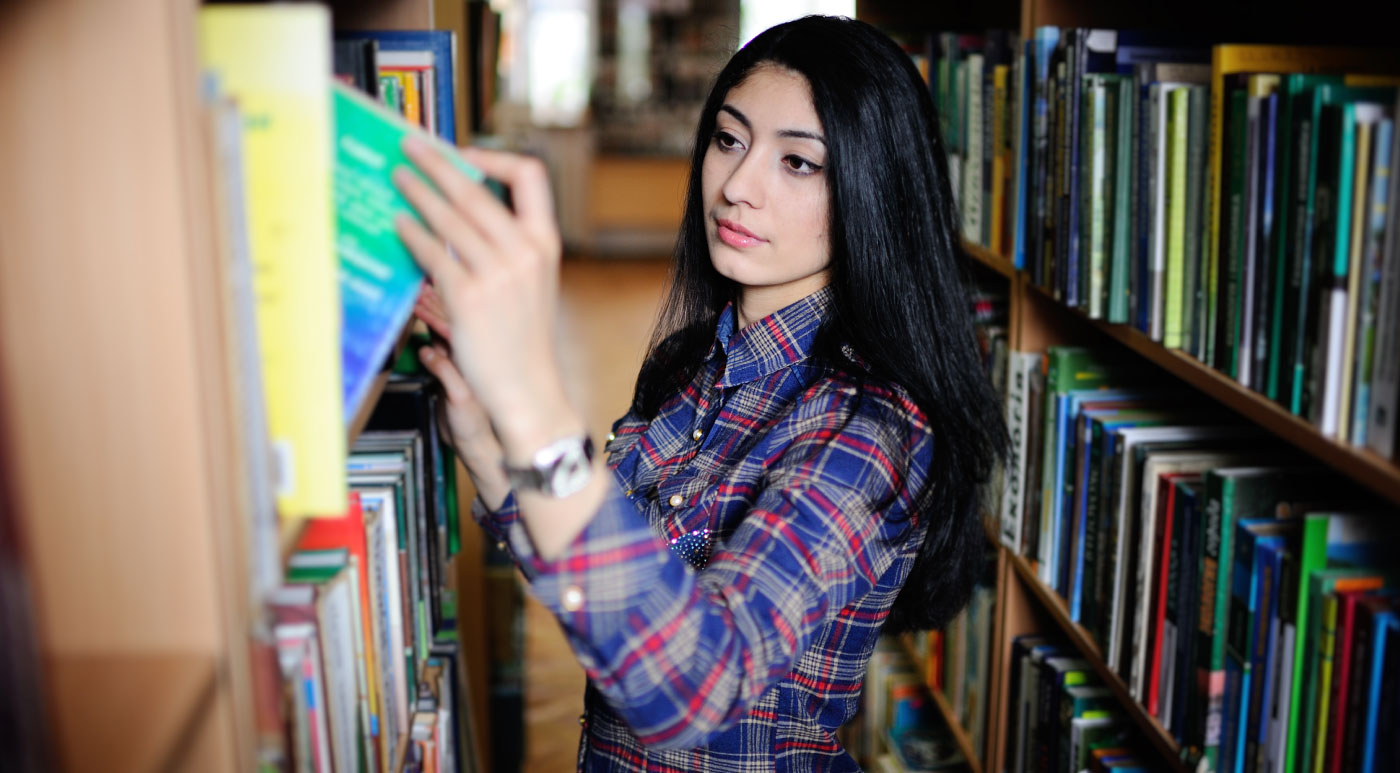 Ruston is a small town in north-central Louisiana. The college town of 22,000 offers the best of small-town living, but easy access to big cities. It sits about 30 miles west of Monroe and about an hour east of Shreveport. Ruston has a charming historic downtown district filled with boutiques, shops, and restaurants. You can get almost anything you need in nearby Pecanland Mall. Outdoor fun abounds in Louisiana. Get out in a boat or tube in nearby Lake D'Arbonne, or enjoy hiking and biking at Lincoln Parish Park. Ruston is also home to Louisiana Tech University, founded in 1894. It began as the Industrial Institute and College of Louisiana with one building, 20 acres of land, and 202 students. The school changed over the years, becoming Louisiana Polytechnic Institute in 1921; it was renamed Louisiana Tech University in 1970. Today, Louisiana Tech has more than 12,000 students working on bachelor's, master's, and doctoral degrees. The main campus has more than 165 buildings over 280 acres. It also owns a 44-acre golf course in Lincoln Parish and a flight operations center at Ruston Municipal Airport. There are plans for an arboretum west of the main campus. Tech is on a quarter system and awards semester hours. Three quarters is the equivalent to two traditional semesters. Louisiana Tech has an online learning program that includes a Master of Arts in History delivered through interactive online courses. 
The master's program at Tech is ideal for students who plan to teach social studies at the high school level. It is also great preparation for those who want to pursue a doctoral degree in history. To apply for the program, applicants must have an undergraduate degree with at least 21 hours in history. GRE scores are required for admission. To pursue the MA, students select a major and complete 12 hours in that theme. There are two options for the MA in History at Louisiana Tech: a thesis and a non-thesis option. Under the thesis plan, students take 30 semester hours. Tech recommends the thesis option if a student plans to pursue a doctoral degree. Courses in the program include 15 hours of 500-level courses, a 3-hour Research and Thesis course, and the remaining courses at the 400- and 500-levels. The non-thesis option requires students to complete at least two major research papers as a part of two of the 500-level courses. Non-thesis students complete a total of 33 hours. Of those, 21 hours must be in 500-level courses. 
All master's in history students at Louisiana Tech take Introduction to Historiography and Introduction to Historical Research and Writing. These classes offer readings, discussions, and practical experience in history. In the Historical Research and Writing course, students complete original research and produce a paper based on that research. Both thesis and non-thesis students must take these two courses. Louisiana Tech offers financial assistance for MA students, such as graduate assistantships, fellowships, and scholarships.
MASTER OF ARTS IN HISTORY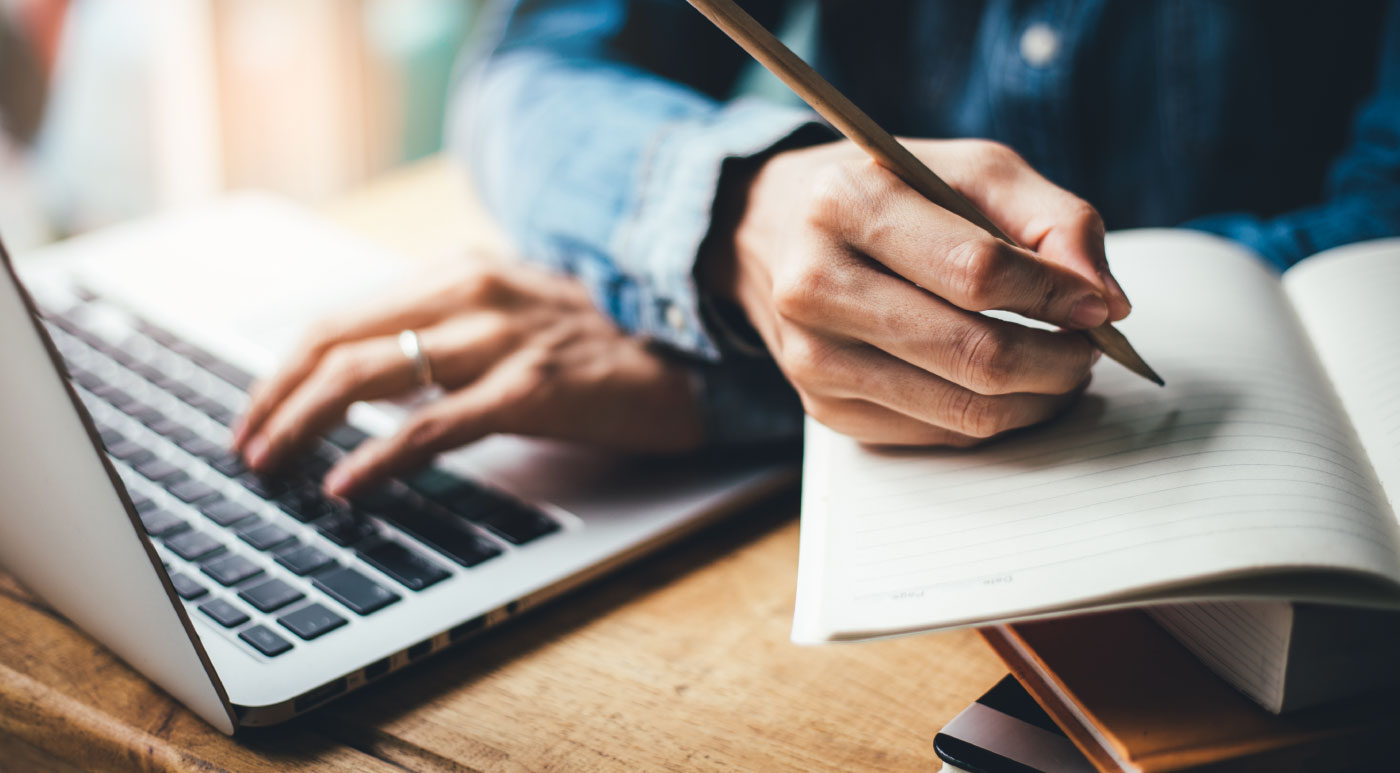 Monroe is a scenic town in northern Louisiana on Interstate 20, about equal distance from Jackson, Mississippi, and Shreveport, each of which is about a 90-minute drive from Monroe. The town of Monroe has a population of 50,000. The greater Monroe-Bastrop area has a total population of about 200,000. The Ouachita River and the Bayou DeSiard run through the town, and great outdoor opportunities are located nearby. The Black Bayou Lake National Wildlife Refuge is within Monroe's city limits, while D'Arbonne National Wildlife Refuge is just 12 miles away. Black Bayou is a 5,300-acre refuge. D'Arbonne encompasses more than 17,500 acres. Both offer boating, hiking, birding, and wildlife viewing opportunities. Delta Air Lines began in Monroe in the 1920s, before expanding to Atlanta. Monroe is also home to the University of Louisiana Monroe. ULM is a state-funded school that opened in 1931. The campus encompasses 238 acres with the Bayou DeSiard running through it. Today, there are more than 9,300 students at ULM working on undergraduate and graduate degrees. There are four schools: Arts, Education, and Sciences; Business and Social Sciences; Health Sciences; and Pharmacy. ULM offers 35 degrees online, including a Master of Arts in History. The ULM Online Master of History ranks No. 8 according to GradSource.com. It is also one of the 25 Best Online Master of History Programs, according to TheBestSchools.org. The ULM Online master's programs follow a traditional semester schedule, with fall, spring, and two summer sessions. Students can also take online courses during short, intensive sessions in December and late spring. 
Online students at ULM earn the same degrees as face-to-face students. ULM Online has a great support system for online students, offering guidance and support throughout the program. To apply to ULM Online's history program, students must hold a bachelor's degree with 18 hours of social sciences and at least nine hours in history. Applicants must also submit either GRE or GMAT scores and one thesis or research paper of no longer than 10 pages. Once accepted into ULM's online MA in History, students can begin work on the 30-hour, non-thesis program. All students take a course in History Research Methods, which familiarizes them with research techniques, collecting and criticizing data, and applying research methods. The program also includes 4000- and 5000-level courses. At least half of the 30 hours taken must be in 5000-level courses. Courses might include Contemporary History, Native American History, Renaissance and Reformation, East Central Europe Since 1400, or History of Warfare. Seminars are also offered each semester on reading and research in special topics; these might focus on Early American History, The National Period of American History, European History, Latin American History, or miscellaneous topics. There are also opportunities to take courses in directed reading and research, with the approval of the department head.
MASTER OF ARTS IN HISTORY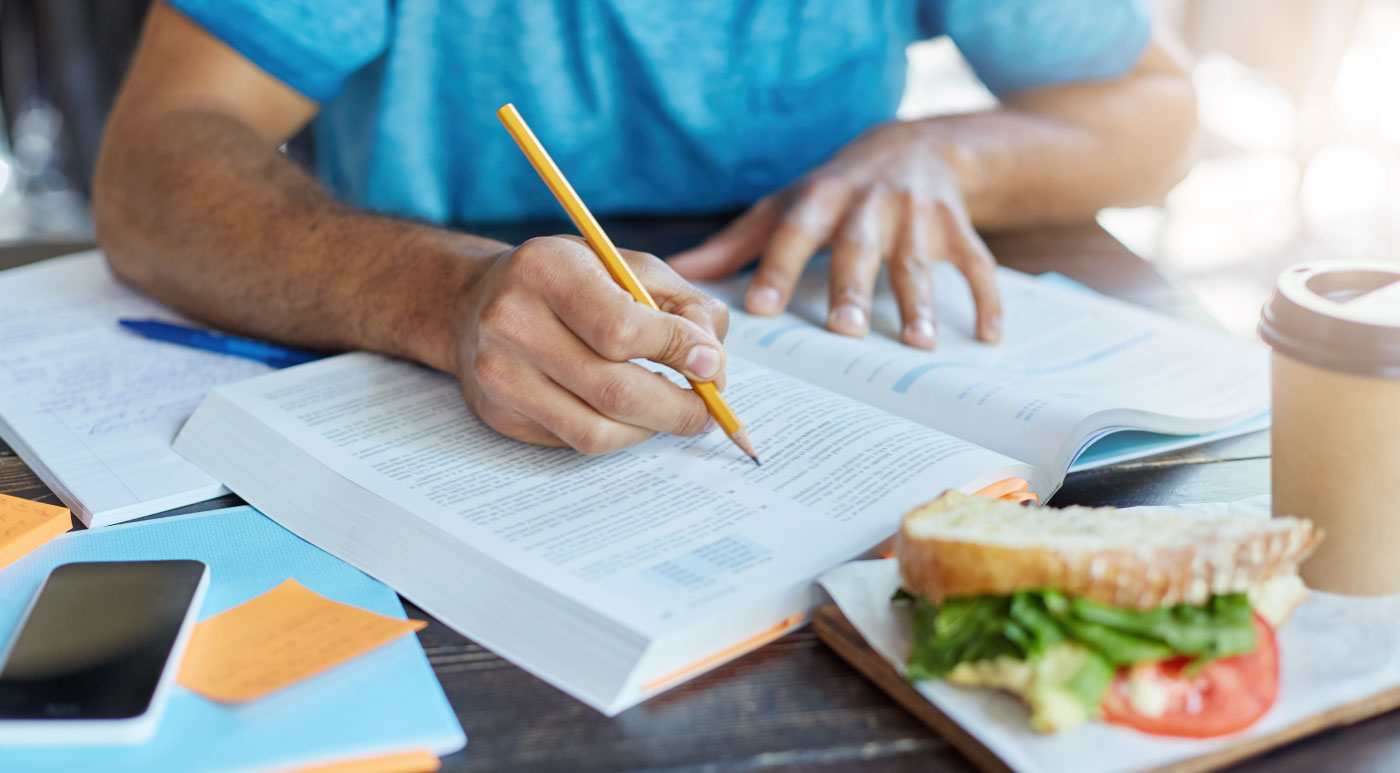 Huntsville is a small town about 70 miles north of Houston. Home to Texas' favorite son, Sam Houston, it sits on the edge of Sam Houston National Forest. Sam Houston State University is located in Huntsville. The historic landmark on campus, Austin Hall, opened in 1851 as Austin College; local hero Houston was even in attendance for the building's dedication. Austin College moved out in 1876. After some time as a Methodist school for boys, Austin Hall became the Sam Houston Normal Institute in 1879. The campus grew over the years and the school expanded, evolving into Sam Houston State Teachers College, in 1923. The school was officially renamed Sam Houston State University in 1969. Today, it is home to more than 21,000 students and offers 80 bachelor's degrees, 50 master's degrees, and six doctoral degrees. SHSU is a Doctoral Research University designated by the Carnegie Commission of Higher Education and ranks among the top 10 Best Online Colleges in Texas, according to AffordableCollegesOnline.org. It was also ranked the No. 1 best online college in Texas by OnlineColleges.com. Along with its historic campus, SHSU offers many degrees online, including a Master of Arts in History earned completely online. Students receive the same degree, regardless of whether they attend courses online or in person. To apply for the degree program at SHSU, applicants must have an undergraduate degree and submit GRE scores and an academic writing sample. Those interested in the history degree will need to have completed at least 18 hours in undergraduate history courses. There are three admission dates for the online MA in history, for the Fall, Spring, or Summer semesters. SHSU offers $1,000 scholarships for new online students. Once accepted into the program, students must take at least one course per year to remain active; if a student must take more time off, he or she will have to re-apply to the program. Up to six hours of graduate work may be transferred into the program. 
The MA degree comprises 30 hours for the thesis option, or 36 hours for a non-thesis option. All students complete a foundational course, Methods in History. This gives them the chance to conduct original research and uncover the best approaches for communicating their findings. SHSU offers three tracks for the MA in History: Encounters and Exchanges, Rights and Identity, or War and Violence. The program includes 15 to 21 hours of track core courses and electives. The Encounters and Exchanges track includes courses in Colonial America, The American West, Texas History, and Latin American History. The Rights and Identity track includes courses in Recent African-American History, Early National America, and American Cultural & Religious History. The War and Violence track includes courses in Early Medieval Europe, U.S. Civil War, The Ottoman Empire, and European Diplomatic History. Those who select the thesis option will earn six credits in thesis work. Those who choose the non-thesis option take a 3-credit Seminar in History, during which they write an article based on primary sources.
MASTER OF ARTS IN HISTORY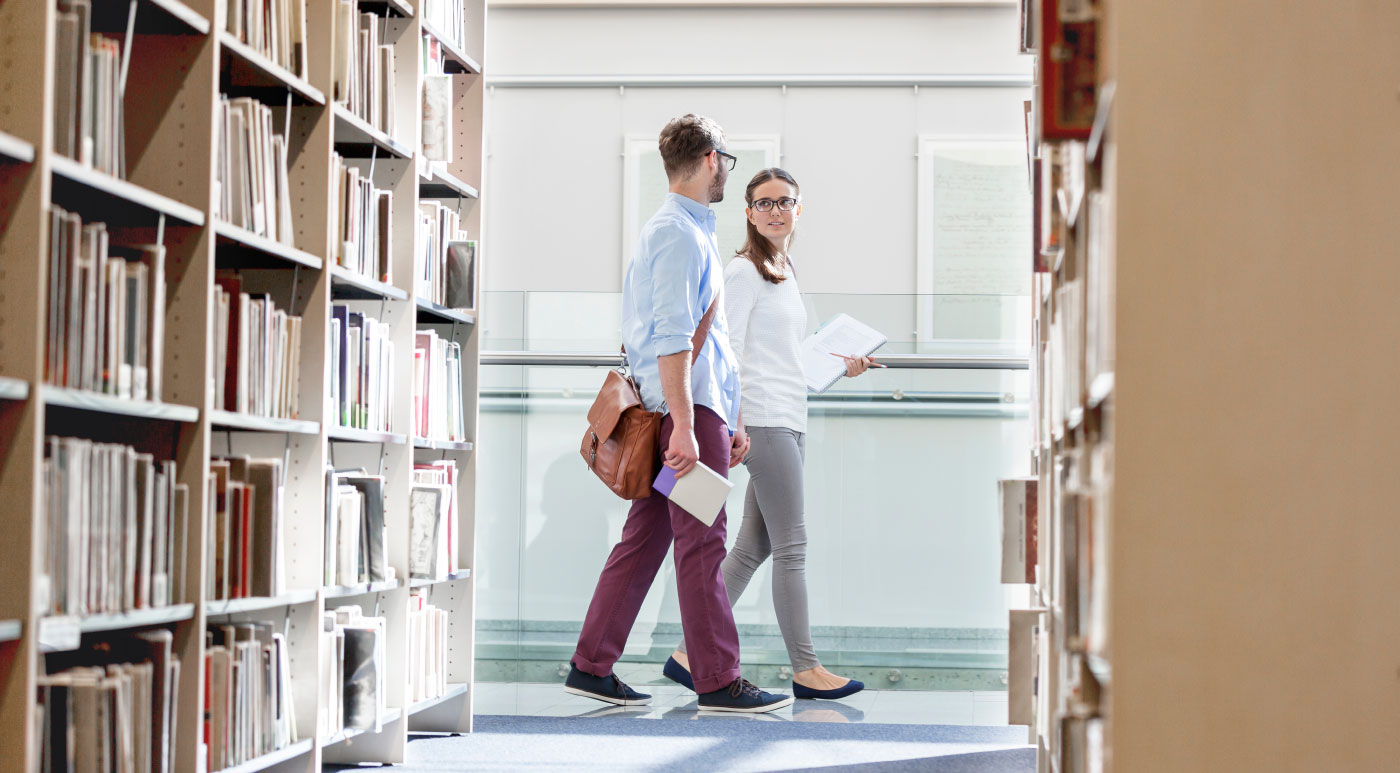 Arizona opened its first institute of higher education 30 years before gaining statehood. The Territorial Normal School opened to 33 students in 1886 on a small campus in Tempe. At the time, Tempe was a small farming community 10 miles east of Phoenix. The school grew as the area developed, and it became Arizona State College. By 1958, it was Arizona State University. Tempe is now in the midst of the Phoenix Metropolitan Area, a region encompassing about 5 million residents. ASU has continued to grow. Today, more than 20,000 students attend ASU, studying across 22 schools and departments. It is in the top 1% of the world's most prestigious universities, according to Times Higher Education. ASU is also the No. 1 school in the U.S. for innovation, according to U.S. News & World Report. Students outside Arizona can experience that same high quality education in fully online programs, including an online Master of Arts in History at ASU. The 30-credit program helps students learn how to conduct research, analyze information, plan projects, and write and speak effectively. The MA in History is a selective program; applicants must hold an undergraduate degree with at least 18 hours in history, humanities, or social science; have at least a 3.3 undergraduate GPA; and submit a strong writing sample. Applications are accepted for start dates five times throughout the year: twice during the Fall term, twice during the Spring term, and once in the Summer. 
Once accepted to ASU's MA program in history, students complete 10 classes, each of which runs 7.5 weeks. The courses offered each semester vary, but might include Historical Methods, North American History, Global History, Comparative Colonialism, Global Environmental History, or Genealogy. ASU Online offers ongoing support to all master's students. The ASU Online degree begins with an orientation, which gives students a chance to meet other online students, explore the tools used in the courses, and get help with technical questions. Each course is delivered via a web browser, and no additional software is needed to complete the assignments. Online students have access to all resources in the ASU Libraries, such as databases, electronic journals, e-books, and more. These are reachable via the Library One Search system, which locates materials across all ASU resources. 
ASU also offers online Career and Professional Development Services. These services help students with job searches, career advice, resumes, and more. ASU has been ranked as a military friendly school by G.I. Jobs magazine and offers assistance to veterans. Students can also find online tutoring, use the Pitch app to chat with other students and their advisors, and even connect with others in the Entrepreneurship + Innovation community. Students who complete their degrees online may still take part in the ASU graduation ceremonies, which are held at the famed Sun Devil Stadium. Graduation ceremonies are held at the end of each Fall and Spring semester.
MASTER OF ARTS IN HISTORY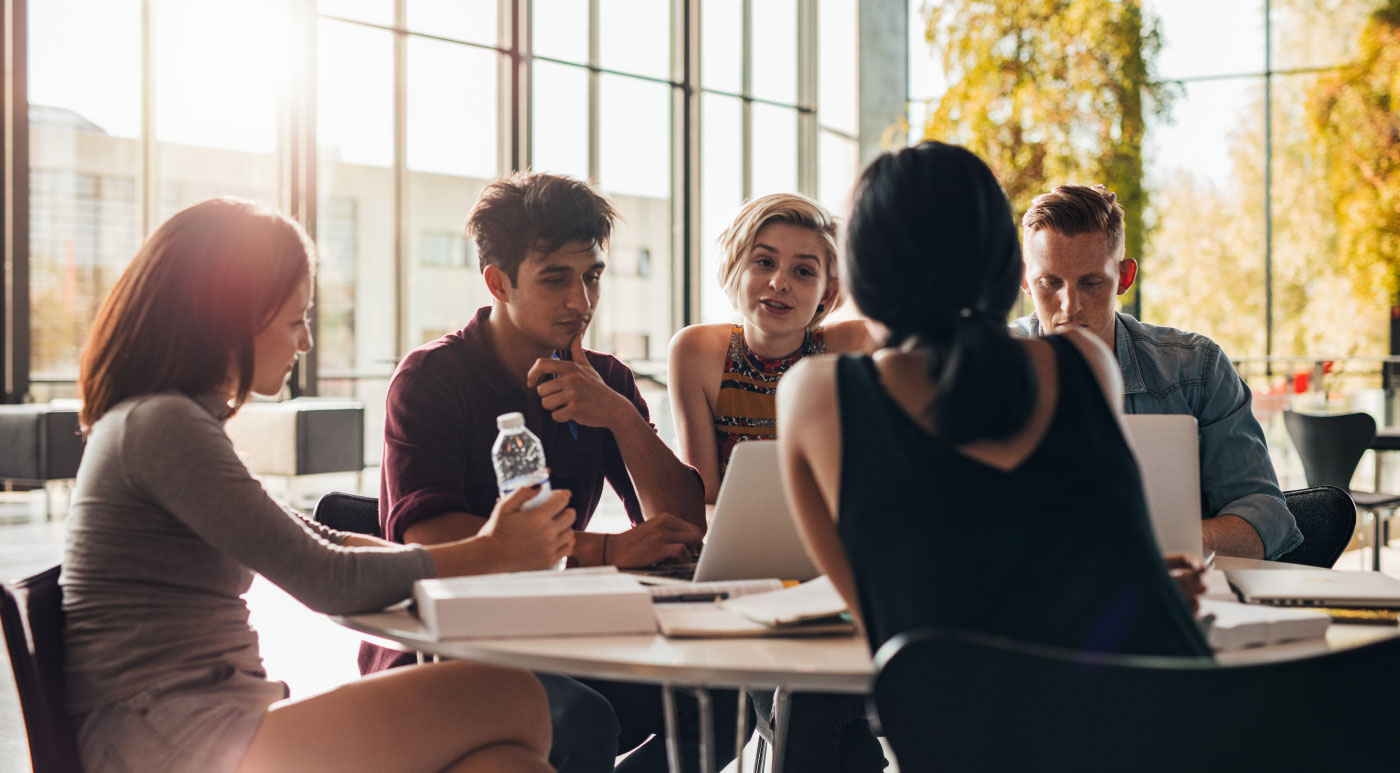 Pittsburg, Kansas is a small town of about 20,000 people in the southeastern part of the state. It's about two hours south of Kansas City and 45 minutes north of Joplin, Missouri. The town was founded in the 1870s as a railroad town originally named "New Pittsburgh," after the Pennsylvania city. It was incorporated as Pittsburg (without the extra "h") in 1880. The town transitioned to focus on coal mining during the late 1800s. Because of its mining industry, it became a popular settlement for Balkan immigrants from Eastern Europe. Pittsburg is also home to Pittsburg State University. It opened in 1903 as a teachers' school, then became Kansas State College of Pittsburg in 1959, and was renamed Pittsburg State University in 1977. PSU offers undergraduate and graduate degrees to about 7,000 students. The PSU Gorilla, the school's mascot, was introduced in the 1920s. "Gorillas" was a slang term for roughnecks, and students embraced the name and the ferocious beast as their mascot. The Pitt State Graduate School, which began offering graduate degrees in 1929, offers more than 50 degrees. Many of those are available online, including a Master of Arts in History. Prospective students can apply to enter the history program in the Summer, Fall, or Spring term. Along with an application and bachelor's degree, applicants must submit a personal essay describing their history background, why they want a History MA, and what they expect from the program. The 30- to 32-credit MA is offered through the History, Philosophy, and Social Sciences Department. PSU works to provide a solid foundation in data and research for its graduates' careers, and the graduate degree is ideal for those who plan to pursue a career as a history educator. 
The PSU faculty specializes in American History and History of the Modern World. Online students at PSU pay in-state tuition rates on a per-credit basis, if enrolled in 11 hours or fewer. The per-credit rate is $390. All History MA students complete three core courses, Historical Research and Historiography, Seminar in American History, and Seminar in World History. After the core courses, students select either the thesis or seminar option. The 30-credit thesis option includes a course in Research and Thesis, along with 20 to 23 credits in history. The seminar option requires a Final Assessment course and 24 credits in history. Online History MA students at PSU get the same quality education as on-campus students, using remote technology to attend classes that are offered by the same faculty who teach on campus.
MASTER OF ARTS IN HISTORY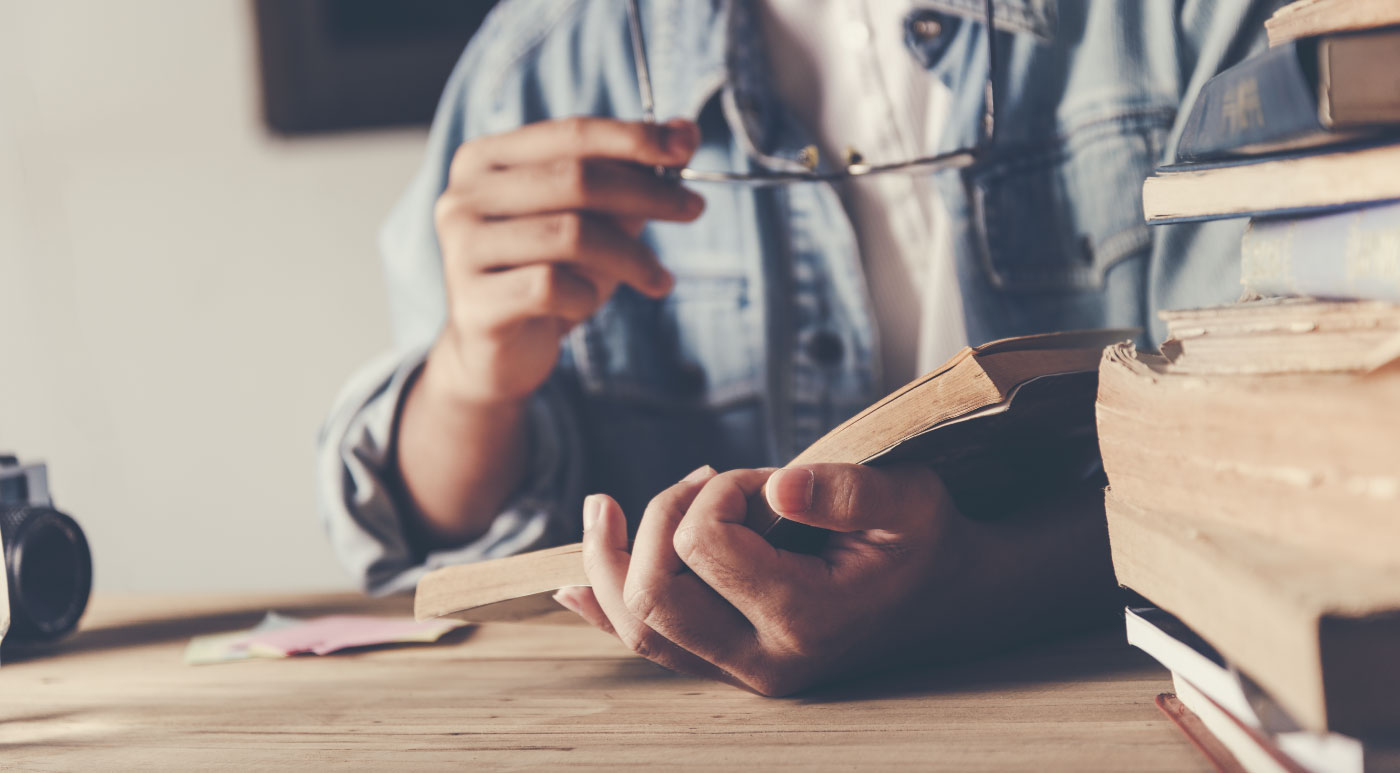 Springfield is in southwestern Missouri, on Interstate 44 about four hours east of St. Louis. It is the closest large city to the U.S. Army base at Fort Leonard Wood, which is about 90 minutes away. Springfield is a mid-size town of about 170,000 people. America's Mother Road, Route 66, runs through it. The History Museum on the Square, in downtown, chronicles the city's historic and fun past. Along with an active and interesting downtown, Springfield has great outdoor adventures for all ages and skill levels, including hiking and biking trails at nearby state parks. Enjoy a hike or classic ride along the trails at nearby Mark Twain National Forest, check out the wildlife at Dickerson Park Zoo, or take in the spring blossoms and fall colors at Dogwood Canyon Nature Park. Springfield is also home to Missouri State University. Founded as a normal school for teachers in 1905, the school continued to grow and expand over the years. In 1945, it became Southwest Missouri State College, offering not only teaching but also liberal arts and sciences degrees. It gained university status in 1972 and became Missouri State University in 2005. Today, there are more than 26,000 students enrolled at MSU. The main campus is in Springfield, with supporting campuses in West Plains and Mountain Grove, MO. There is also a campus in Dalian, China. In addition, the outreach program offers online classes. MSU offers 102 bachelor's degrees, 61 master's degrees, and seven doctoral degrees. Among its graduates are the owner of the Kansas City Royals, a retired three-star U.S. Army general, and actor John Goodman. 
A Master of Arts in History is available through Missouri State Online. The 30-hour online program typically takes two years to complete. Prospective students may apply for admission in the Fall, Spring, or Summer semesters. To apply to the History MA program, students must hold an undergraduate degree with at least 24 hours in history. They must also submit GRE scores or hold a teaching certificate in social studies. The focus of MSU's history master's degree is on history education, making it the ideal degree for middle and high school teachers. The degree can also prepare students to work at the community college level, in research, continue in their teaching career, or help them move into administration. Tuition for online instruction at MSU is the same for both Missouri residents and non-residents, $295 per credit hour. The suggested course plan calls for taking two courses each semester, including the summer semester. History students take 10 courses, including Historiography, Colonial America, Women's History, World History Readings, European History Readings Seminar, and an American History Research Seminar. Other topics might cover American Social History, The Civil War, The Middle East, or Latin American History. Research seminars feature in-depth study of a topic, along with extensive research. The readings seminars feature chosen readings on the topic and periods of history. 
The same faculty teach online courses and on campus at MSU. All online students are encouraged to take advantage of online student services, such as virtual research assistance, help with writing, and tutoring.
MASTER OF ARTS IN HISTORY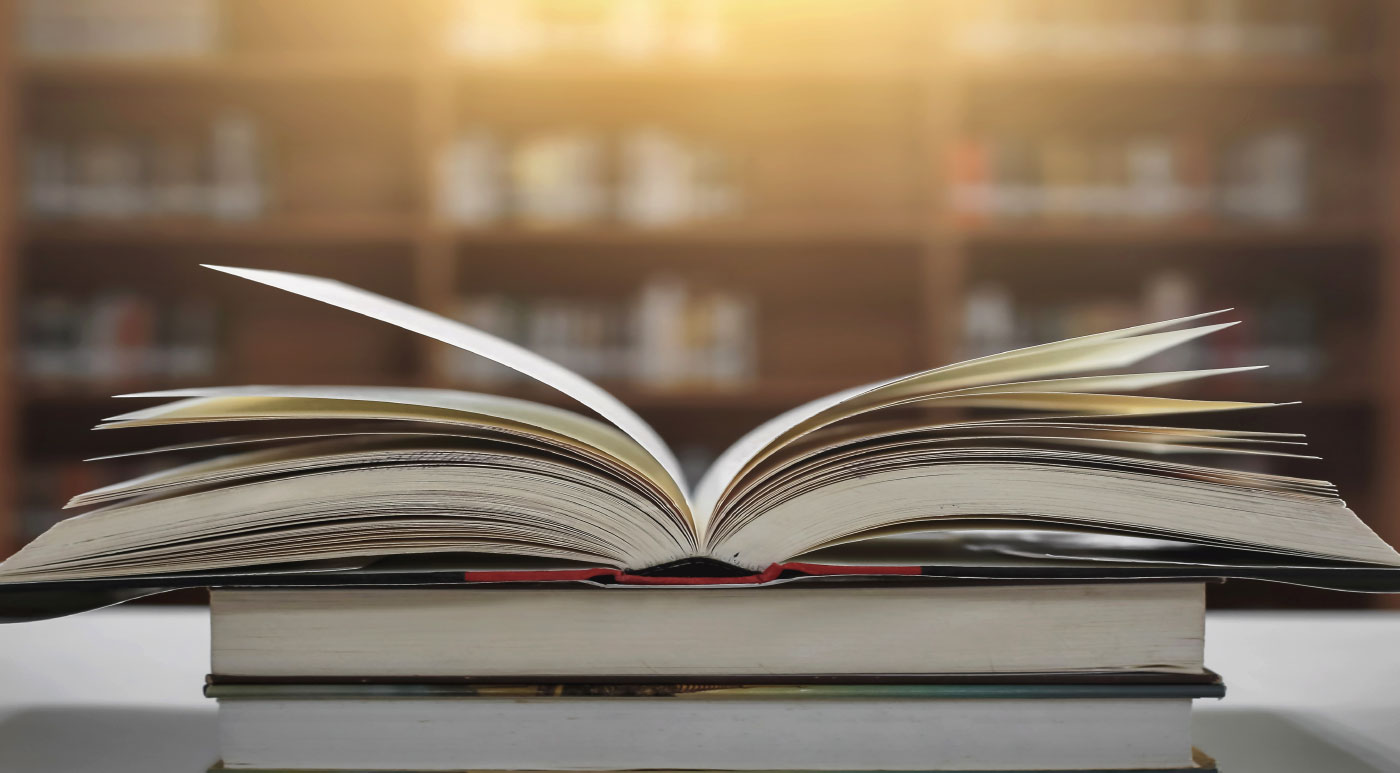 Memphis, Tennessee is synonymous with blues and rock 'n' roll. It is home to Sun Studio, where Elvis Presley, B.B. King, and Johnny Cash recorded some of their most legendary sounds. Elvis Presley's Graceland is an iconic part of Memphis. The city of almost 700,000 is in far western Tennessee, on the banks of the Mississippi River at the Arkansas border. Memphis is also home to the University of Memphis. U of M began as many American universities did, as a normal school for teachers. Founded as West Tennessee State Normal School in 1912, it grew over the years. By 1941, it had become Memphis State College and began offering bachelor's degrees. It gained university status in 1957 and became Memphis State University. Finally, it was renamed the University of Memphis in 1994. Visitors can explore the university's history at the Heritage Room, in Brister Hall. Today, there are more than 21,000 students. U of M offers 17 bachelor's degrees, along with master's degrees in 54 subjects, doctoral degrees in 26 areas, law degrees, an education specialist degree, and graduate certificate programs in 44 areas. Many of U of M's degrees can be completed online through U of M Global. All programs, including a Master of Arts in History, are 100% online. The online master's in history is ranked among the nation's top 20 by AffordableColleges.com and BestColleges.com. U of M Global was ranked the No. 1 Best Online College in Tennessee by ValueColleges.com. The courses are broad-based history, taught by dedicated online instructors, along with some on-campus U of M faculty. 
Prospective students need an undergraduate degree with at least 18 hours in history and a 3.0 GPA. They must also submit a writing sample and either GMAT or GRE scores. Once accepted into the program, everything is done online. The 33-hour program is only offered as a non-thesis option for online students. Up to nine credits may be earned from 6000-level courses; the rest must be 7000-level courses. All students must pass a comprehensive written exam before graduating. As a U of M student, expect to take at least one research seminar, which will involve completing original research and presenting the findings in writing. Students may also elect to take up to three hours in directed readings. Directed readings provide a chance to arrange individualized learning in cooperation with an instructor. The program's 7000-level courses include Philosophy & Theory of History, Principles & Practices in History Education, Women/Gender Historiography, Global History, and English History. Practicums and fieldwork in history are also available under the direction of either U of M or other faculty. They might include opportunities in grant writing or research. U of M Global also offers many Topics in History courses that give students a chance to study periods or problems across subject areas and times.
HISTORY MASTER OF ARTS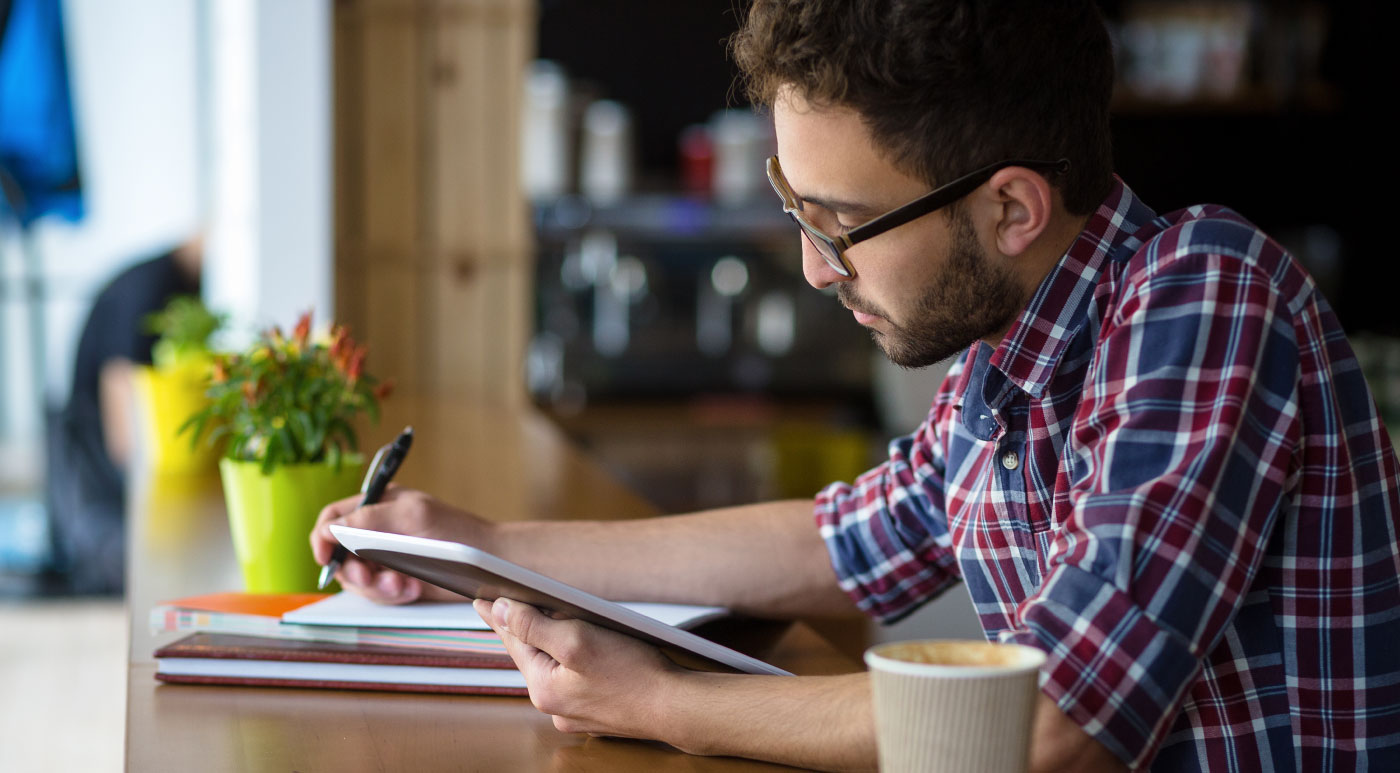 Imagine watching 650,000 sandhill cranes flying overhead. Each spring, you can see just that in the Central Nebraska Flyway in Kearney. The town of Kearney, located on Interstate 80 about 200 miles west of Omaha, is home to about 31,000 people. The town, named for nearby Fort Kearny (without the extra "e"), was an army outpost on the Oregon Trail. The Platte River runs south of town, offering nature trails and hiking, along with great viewing opportunities for the cranes. This friendly town is also home to the University of Nebraska at Kearney. Established in 1903 as the state's first normal school for teachers, the school grew over the years. It began offering bachelor's degrees for teachers in 1921 and was renamed Kearney State College in 1963. It became part of the University of Nebraska system in 1991. Today, UNK is home to more than 6,900 students. They come from all 50 states and around the world. There are 120 majors and 27 graduate programs over three colleges. The beautiful campus is a Nebraska Arboretum site. UNK offers more than 30 online graduate degrees, including a Master of Arts in History. Online study through UNK's eCampus is delivered through Canvas, the school's learning management system. 
Online students attend an eCampus Student Orientation that gives them information about using Canvas, the school's email system, accessing library resources, and more. There is also a 24/7 Help Desk and video tutorials explaining online learning. The 36-hour MA in History combines coursework, research, and collaboration, providing students an ideal basis to pursue careers in education, government, business, law, or a doctoral degree. To apply for the MA in History, students must hold a bachelor's degree with at least 18 hours in history. An undergraduate GPA of 3.25 and evidence of writing and analytical skills are also required. Students may apply for admission to begin in the Fall, Spring, or Summer semesters. The online Master's degree in History is available with three options: thesis, non-thesis, or public history. 
All students complete the courses America Interpreted and Historical Methods. America Interpreted is a course with readings in American historiography. The Historical Methods course helps students to learn the tools and methods used by historians. Additional courses include Public or Digital History, U.S. History, and non-U.S. History. If you are completing the program with the thesis option, you write your 6-credit thesis after you complete the coursework, under faculty supervision.
Those pursuing the non-thesis option compile a portfolio throughout their studies. It includes completed work and comprehensive essays, all of which are presented during the final semester. These students also complete an internship in history and a course in directed research.
The Public History option also requires an internship. For that emphasis, students complete courses in Digital History and Readings in American History on such topics as Museums, Oral History, or National Parks. UNK offers extensive opportunities in public and digital history. This includes research and partnerships focusing on public history, museums, digital history, and community history and preservation. 
Online students have the chance to collaborate with museums, historical societies, and national parks. UNK also offers several fellowships and grants for graduate history students.
OTHER NOTABLE PROGRAMS
#11. Indiana State University
Location: Terre Haute, IN
Degree: Master of Science in History
Net Price: $11,443
#12. Southern New Hampshire University
Location: Manchester, NH
Degree: Master of Arts in History
Net Price: $39,638
#13. University of North Carolina Wilmington
Location: Wilmington, NC
Degree: Master of Arts in History for professional history educators
Net Price: $16,831
#14. Wayland Baptist University
Location: Plainview, TX
Degree: Master of Arts in History
Net Price: $18,693
#15. Emporia State University
Location: Emporia, KS
Degree: Master of Arts in History
Net Price: $14,013
#16. University of North Alabama
Location: Florence, AL
Degree: Master of Arts in History
Net Price: $12,103
#17. University of Massachusetts-Boston
Location: Boston, MA
Degree: Master of Arts in History
Net Price: $10,991
#18. Slippery Rock University of Pennsylvania
Location: Slippery Rock, PA
Degree: Master of Arts in History
Net Price: $17,557
#19. Fort Hays State University
Location: Hays, KS
Degree: Master of Arts in History
Net Price: $12,196
#20. Liberty University
Location: Lynchburg, VA
Degree: Master of Arts in History
Net Price: $26,954