Ready to find your ideal master's program?
www.mastersprogramsguide.com is an advertising-supported site. Featured or trusted partner programs and all school search, finder, or match results are for schools that compensate us. This compensation does not influence our school rankings, resource guides, or other editorially-independent information published on this site.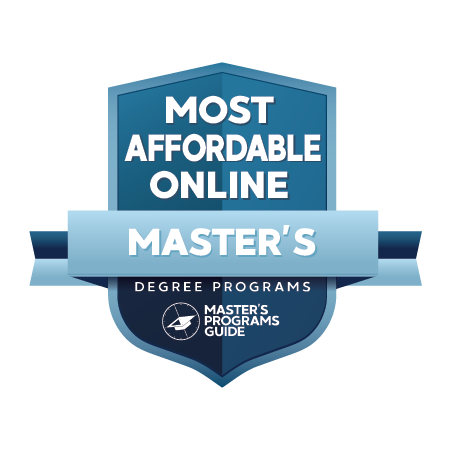 In the earliest days of distance education, teachers would travel to remote locations off-campus to teach students outside the local area. Correspondence programs achieved popularity, as well, with books and assignments sent through the mail. With the advent of the internet, schools began to experiment with offering distance education classes online, paving the way for entire degrees to ultimately be offered online, too.
For too long, degrees earned online weren't given the same merit as those achieved through on-campus attendance. Non-traditional learners were a bit discriminated against as employers and academic institutions themselves considered these programs to be of lesser worth. In certain cases they weren't entirely wrong, as for-profit online colleges popped up hoping to cash in on the trend. These "degree mills" were often unaccredited and didn't offer the same quality of education students would receive at a brick-and-mortar institution.
By the late 1990s, elite establishments like Duke and Cornell dove into the foray to offer online certifications and test the waters. Most universities, though, still thought of online programs as supplementary continuing education, versus being a method that could compete with the full experience of in-person attendance. Those days have, to a great extent, faded into the past. Unaccredited online schools still exist, but established universities have been in the ring a long time now.
Great innovative strides have helped improve the technology and platforms needed to deliver high-quality course content, taught by the same faculty and instructors who teach traditional classes around the country. Meanwhile, non-traditional student enrollments exceed those of traditional students. Any notions that online degrees can't be equal to traditionally-taught ones have been discredited over the past years. When the Ivy League universities like Cornell, Dartmouth, Harvard, Princeton, and Yale see the validity of offering online degrees, rest assured such degrees have come to be recognized for their true worth.
What this means is that the game has significantly changed. There are no more excuses to not consider online degrees as a viable alternative. In fact, for many graduate students who don't want to leave their jobs or who are busy with other life matters, the flexibility and convenience of an online program is the only way to go. This holds especially true for students who don't live anywhere close to the university which is hosting a program they want to enroll in.
Instead of moving to a new state (or, for international students, a new country), classes can be taken at home from a computer. Rather than busting from building to building, classroom to classroom, everything is right at your fingertips. There are cons when it comes to online learning, but some of the biggest relate to personal commitment. It's challenging for some to keep up with an online program when they don't have one-on-one interaction with faculty or a group of student peers keeping each other motivated. But for those who can create a schedule and stick with it, online programs are the perfect path to a brighter future.
See Also: 10 Best Master's in Industrial Engineering
Common Application and Admission Questions
When it comes to online master's programs, one important thing to remember is some schools have a separate department for online program applications while others require applicants to apply via their graduate school. In fact, some ask applicants to meet the requirements for both. For example, one school may list minimum GPA requirements and materials needed for all graduate applicants, but might not mention that there are also program-specific requirements to meet (such as completion of prerequisite classes). Make sure to check both the grad school and online program requirements.
Another consideration is deadlines. Many online programs feature rolling admissions while others mirror the dates for on-campus students. This is especially true for online classes that are taught synchronously with live ones. The best way to keep track is to take lots of notes and stay very organized.
Our list of affordable online programs features highly-ranked universities which can be tough to get into. One thing they have in common is they all closely review applications to ensure admission of the most qualified students. Applying to an online program is no guarantee of admission. Competition can be stiff and the best way to boost your odds is to put yourself in the shoes of the reviewers.
Programs don't simply want students with perfect grades, but students who can bring something to the table and have a good grasp of what they'll do after graduation. That's why many programs request a resume, to see what you've done to date, and a statement of purpose, to learn what you want to do in the future. Grades clue them into your ability to perform academically but don't paint the full picture. You cannot change those letter grades on your transcripts, but you have control over what you write on your supplemental documents.
Certain programs place extra emphasis on accepting underrepresented students, so pay attention to what the program writes about their mission. Tailor your materials to match their criteria and convince them to accept you as an ideal candidate. Many applicants simply take the view that all a college wants is their money, so they don't spend enough time telling how they'll meet the program's objectives and contribute to the world post-graduation.
If writing isn't your strong point, you must still find a way to convey yourself in the best light through your resume, statement of purpose, and any writing samples or portfolio requested. If necessary, consider hiring a professional writer or editor to assist, or at least have a friend who is good at proofreading error-check your work. Applications riddled with mistakes tend to be frowned upon.
Most programs want letters of recommendation. Try to contact your proposed writers in advance, to seek their consent to do it, because sometimes a school will send them a form instead of taking a pre-written letter. Either way, choose your recommendation writers wisely. They should know enough about your academic or work experience to be able to sufficiently discuss it in a compelling way.
See Also: Best Affordable Master's Degree Programs
What About Financial Aid & Scholarships?
With such a broad spectrum of online degree possibilities comes an equally wide range of financial aid opportunities. For undergraduates, the first step is filling out a Free Application for Federal Student Aid (FAFSA) to see what federal grants they qualify for. Graduates, however, don't have as many Federal Student Aid options, other than Fulbright Grants or TEACH Grants, which are great for some but not everybody.
While federal grants aren't always possible for grad students, federal loans are. If earning a master's leads to a significant pay increase then it's worth the investment. A worker with a master's can earn an average of $17,000 a year more than one with a bachelor's, and that figure jumps substantially based on variables such as major. Chemistry grads, for instance, may earn as much as $40,000 a year more.
Federal unsubsidized loans are authorized under the William Ford Federal Direct Loan Program and have competitive rates compared to private loans. Direct loans can be taken for up to $20,500 per year, with amounts determined by the school. These loans aren't based on financial need. For those requiring additional funding, Direct PLUS loans increase amounts borrowed to cover education-related expenses not covered by other loans. To apply, students fill out a FAFSA as if they were applying for a grant.
If needed, loans can be consolidated to generate a single payment and interest rate. Students who are offered a federal loan sign a promissory note agreeing to the terms and must complete an online counseling session if it's their first loan. The process is relatively simple, but naturally paying the loans back isn't always as easy. That's why we recommend fully exploring all free money options, such as scholarships that are state-specific or from professional organizations related to your graduate major of choice. Engineers, for instance, have a treasure trove of opportunities to get extra funding from private donors and groups. Teachers are in luck, too, with many national, state, and local financial aid options.
Military members, veterans, and eligible dependents are usually eligible for Veterans Affairs funding via the GI Bill. Sometimes it gets confusing how to apply these benefits, which is why most schools have an in-house specialist (or a whole office) devoted to military assistance. A lot of online universities pride themselves in being "military friendly," which can mean anything from tuition discounts to taking part in the Yellow Ribbon program, reducing out-of-pocket expenses for qualified students.
Last but not least, take the time to carefully review the fine print of the programs you're researching. All universities have a financial aid page, but many programs have their own specific aid options that aren't listed anywhere else. Take note and reach out to them to inquire about the details for qualifying if there are any questions. Even if an amount offered seems small relative to the size of your total tuition bill, every dollar adds up and that's a dollar you won't have to work for later.
See Also: Best Online Masters in Chemical Engineering
How Much Can I Make With an Online Master's Degree?
It doesn't seem like too long ago that earning a bachelor's degree was promoted as almost a license to print money. In recent years, holding a bachelor's doesn't always equate to earning a great paycheck though. The New York Times wrote a piece, "The Master's as the New Bachelor's", in which they examined the shrinking marketability of the undergrad degree compared to a graduate. Suffice it to say, many employers are looking for better-educated workers with a higher mastery of certain current skillsets.
The question then becomes not just "how much can I make with a master's?" but "can I make enough without one?" It's a valid concern, which is why students are returning to school in droves. One major difference is the way they're attending. Few older students can afford to leave behind their current job in order to go to school in-person or even full-time. Thus we've witnessed the rise of online graduate programs, offered by many of the most reputable institutions of higher learning in the nation.
Make no mistake, where a student graduates from can affect earnings just like what they major in does, too. By the same token, though, the most expensive private schools can hardly qualify for our list of "Best Affordable Online Master's Degree Programs," so we've taken both reputation and value into consideration when ranking our programs. All are well-established and accredited schools, thus a graduate degree from any one of them is sure to boost job opportunities and potential income.
By how much, though? Our previous listing of the Top 50 Highest Paying Master's Degree Programs offers some insights. Mid-career workers with a master's degree can earn the following within their respective industries:
Petroleum Engineering – $187,600
Certified Registered Nurse Anesthetists – $162,800
Marketing Management – $135,300
Economics (MBA) – $131,800
Computer Science – $129,900
Electrical Engineering – $124,700
Pew Research corroborates such findings in "For Millennials, a bachelor's degree continues to pay off, but a master's earns even more." The piece, which is slightly dated, lists roughly a $1,000 a month difference in income between 25- to 34-year-olds holding a master's versus a bachelor's. Indeed.com gets more specific when it comes to which of those degrees pay the most, though. According to their listing of the Highest Paying Master's Degrees, the top contenders of 2019 were:
Physics – $91,080
Chemical engineering – $93,453
Economics – $94,319
Physicians assistant – $103,648
Statistics – $104,009
Electrical engineering – $104,119
Nursing – $107,076
Software engineering – $107,366
Finance – $108,518
Business administration – $114,083
Information technology – $121,769
Nursing anesthesia – $176,386
Clearly majors make a huge difference. The Bureau of Labor Statistics' Occupational Outlook Handbook is a great resource for additional information on specific careers and degrees, however, it doesn't break down pay based on level of education. It does reveal which areas pay the most nationwide, as well as which particular sectors within a field have the highest earnings potential.
What Are the Best Affordable Online Master's Degrees?
We know that you have educational goals that you're itching to pursue, but you may not know where to start. The editors of Master's Programs Guide utilize a unique ranking methodology based on the following five aspects:
25% Overall Degree Affordability: Average cost of undergraduate and graduate tuition per school
25% Graduation Rate: Number of students who start at the university and actually finish there
20% Earnings Potential: Average mid-career salary of school alumni
20% Selectivity: The number of students who apply versus the number who actually get accepted
10% Online Graduate Offerings: The number of programs offered online in each department
At Master's Programs Guide, we strive to do our best to guide you and your family toward a fruitful academic career. The pursuit of knowledge is a noble one, and we want to help you reach your goals.
Check out our ranking of the best affordable online master's degree programs!
Online Master's Degree in Statistics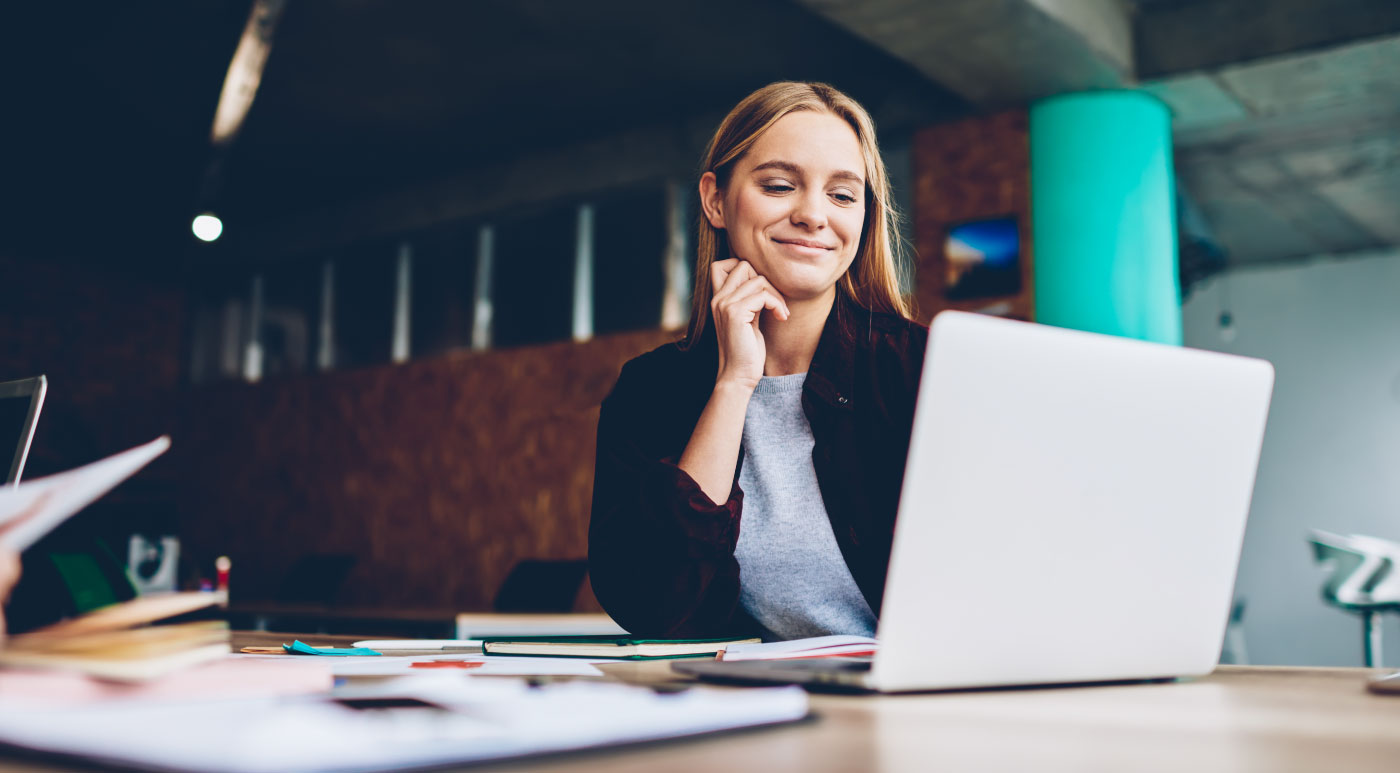 Texas A&M University's Department of Statistics has been around since1962, offering high-quality education to students while providing invaluable funded research to governmental agencies for decades. Now students throughout the country can reap the rewards of a TAMU graduate program through its online master's degree in statistics. This 36-credit hour program requires no thesis and utilizes the same curriculum given to on-campus students, with assignments having the same due dates.
The program includes 15-credit hours of core courses in SAS/R Introduction, Regression, Math Stats, and Methods of Stats I & II. Immediately after successful completion of the core, students are given a pass or fail diagnostic exam, after which they'll complete their degree plan with the help of a committee. Next, they'll take emphasis classes and electives. Elective classes cover topics such as Biostatistics, Data Mining, Bayesian Methods, and Time Series, and a short consulting course to tackle a realistic statistical problem.
There are two options for final work. Students can do a group project related to a real-world work problem which requires a formal report and live presentation via web conferencing software, or they can take another statistics elective. A qualifying exam is completed after 15 credit hours have been taken, and must be passed by the second attempt. The program requires all exams to be proctored and a cumulative 3.0 GPA to graduate. Average degree completion time is between 3 and 4 years, with many students attending while continuing to work their day jobs.
TAMU's flexible master's in statistics program features many enticing selling points which distinguish it from some of the competition. Students can jump in to begin any semester, and will keep pace with on-campus students, ensuring they stay on track. There are no campus visits needed, and faculty can be contacted by distance learners during posted office hours, the same as if students were present at their door. Graduates receive the same degree and diploma, regardless of how they complete the program, and the departmental administrative staff offer full support services to help ensure students reach the finish line.
Applicants need to have finished Calculus I and II and have knowledge of matrix algebra. They'll submit transcripts along with three professional references via letter or form, a statement of purpose, and GRE scores (these are waiverable and there is no minimum, but average admitted candidates held scores higher than 155). Up to 12 credit hours can be requested for transfer. Students have an option to try a statistics certificate program first.
Texas A&M University is accredited by the Commission on Colleges of the Southern Association of Colleges and Schools. U.S. News & World Report ranks TAMU as No. 39 in economics in a tie on their graduate school rankings for 2020 list. It's also ranked No. 27 in Top Public Schools (tied with Clemson University) in the nation. Note, currently Texas A&M only offers its online master's in statistics program to students living in North or South America.
Online Master's Degrees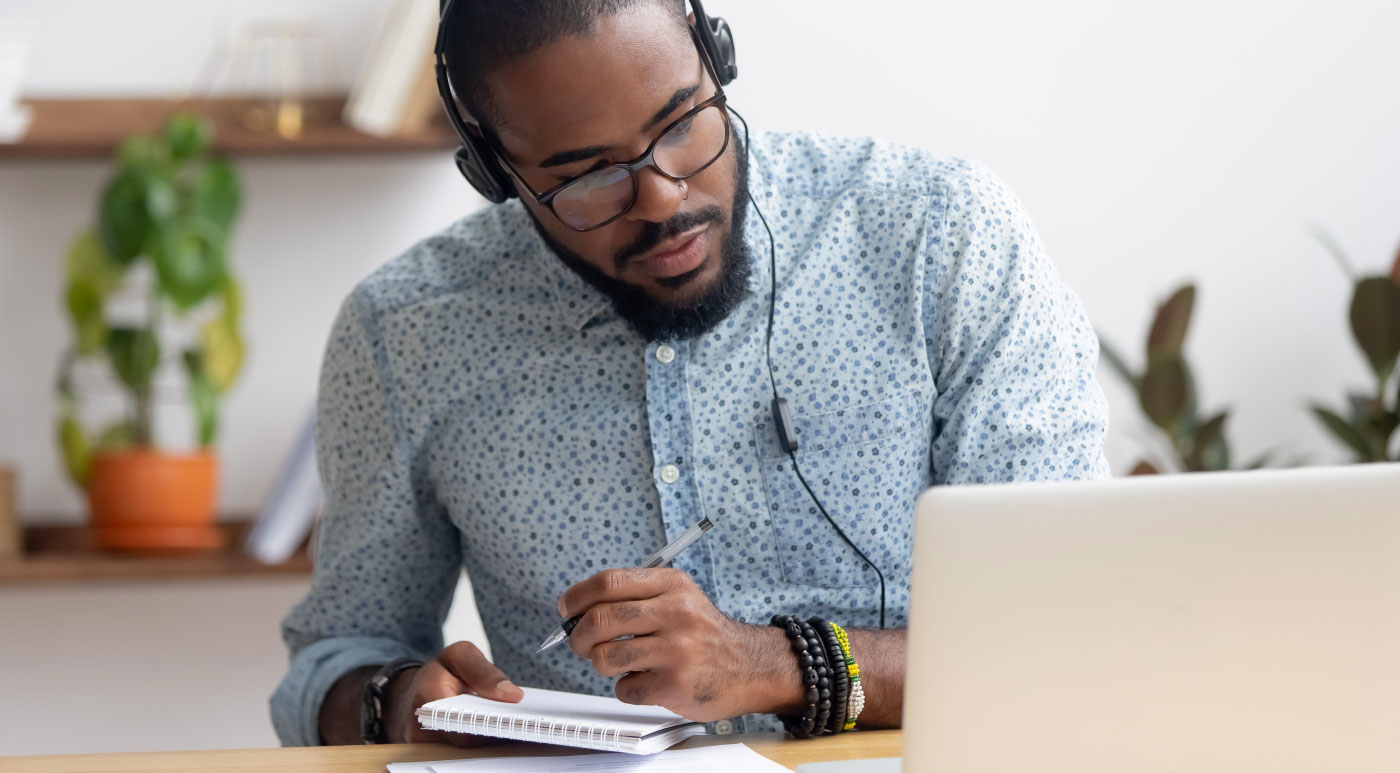 As University of Florida's distance learning department sums it up best, "You don't have to leave home to be a Gator." As much as we might all love to live near the sunny coastline of Florida, sometimes life has other plans for us geographically. Online degrees are nothing new, but for many years a lot of the bigger institutions shied away from that route. UF wasn't one of them; it's long been a leader in online education, with over 200 online offerings.
Graduate students in particular benefit from the flexibility of UF's 79 online master's degree programs. They're able to keep working or fulfilling other obligations such as raising a family while attending classes at their own convenience. There's no pressure to finish quickly, so students can take their time and go part-time if that option is most suitable for their unique needs. UF's biggest concern is to ensure students are empowered with enough support to succeed in whatever program they decide to pursue.
Master's program options cover an enormous range of subjects to major in. Engineering options include aerospace, civil, material science, mechanical, and electrical and computer engineering. Educational fields of graduate study include educational leadership and music education, among others. There are also medical science options like applied physiology and kinesiology or pharmaceutical sciences.
Some degrees, such as pharmaceutical sciences, come with a number of concentration or specialization tracks. Other degree options include:
Agronomy
Entomology and nematology
Fire & emergency sciences
Forest resources and conservation
Management business administration
Mass communication
Soil and water science
Tourism and recreation management
Urban and regional planning
Veterinary medical sciences
No matter which degree students apply to, they can be assured of receiving the same high-quality education that UF is renowned for. In fact, to help ensure its online programs meet the most rigorous standards, the university uses the Online Learning Consortium Quality Scorecard to assess the levels of institutional support it provides to students, how well courses are developed and engaged with by students, how effective is teaching performed by faculty, and how well any technical support is conducted. UF also uses The Quality Matters Higher Education Rubric and has created its own internal Standards and markers of excellence, as well.
University of Florida's commitment to student support is demonstrated by its online computing help desk, which provides expert e-Learning assistance, and online library help desk to navigate the school's plethora of resources, and a Disability Resource Center for learners requiring specialized support with a personal touch. In fact, students can take advantage of distance counseling services through the Counseling and Wellness Center. No matter what the challenge or issue is, UF has team members ready to help online students.
UF ranks No. 34 in national universities (in a tie) on U.S. News & World Report's 2020 listings. It also receives very high rankings for its online programs, such as No. 2 Best Online Master's in Education, No. 4 Best Online MBA, and No. 15 in Best Online Master's in Engineering.
Online Master's Degrees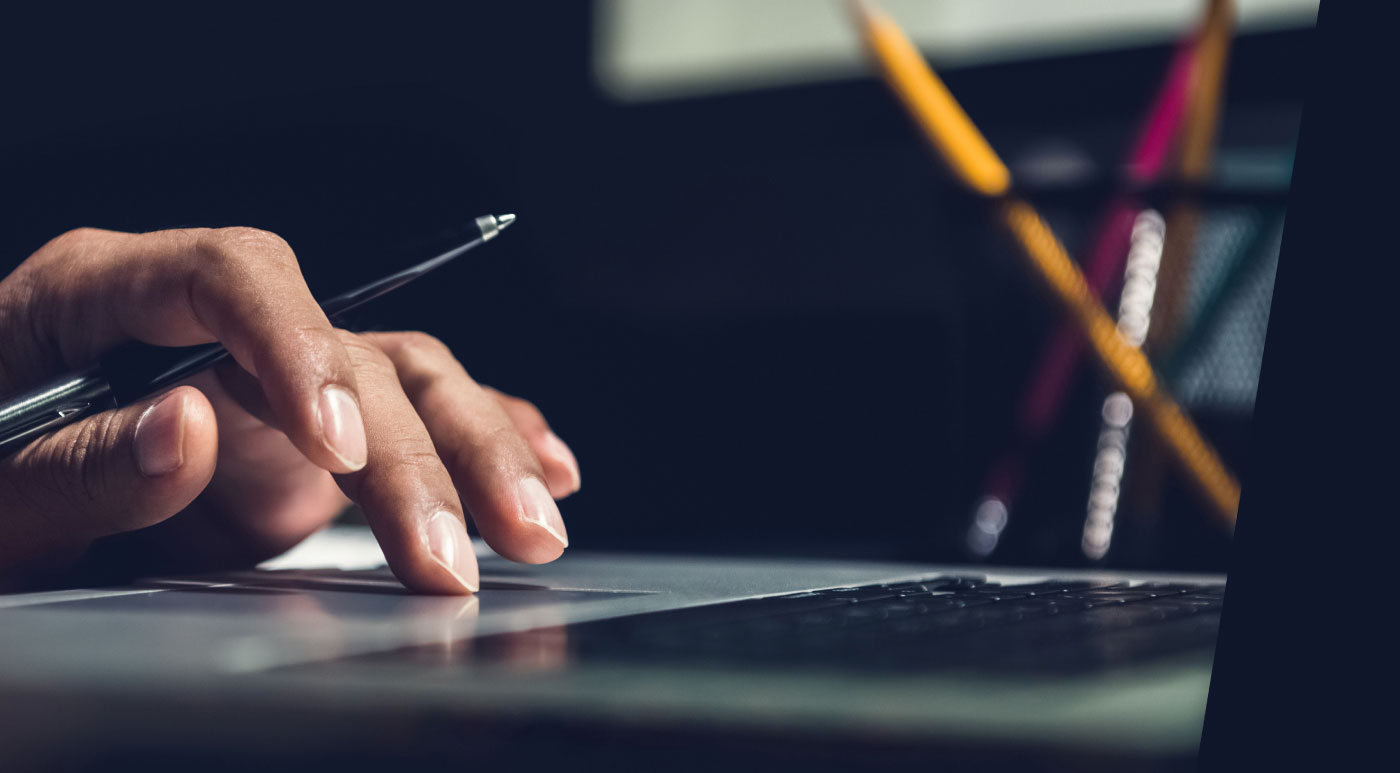 Founded in 1870, Colorado State University is one of West's oldest colleges, with a long history of academic excellence. Ranked by U.S. News & World Report as the No. 79 Top Public Schools in the nation, CSU shines even brighter in rankings of its numerous online programs. Featuring several master's degree options, the school breaks things down into simple categories, with several offerings under each. General categories are:
Agricultural sciences
Arts and music
Business, organization, and management
Communications
Computer science and technology
Education
Engineering
Health and human sciences
Natural resources and environment
Statistics
Under the above categories, CSU lists dozens of different programs, with all degree types represented (i.e. Master of Science, Master of Engineering, Master of Education, MBA, etc.). Most programs are strictly online, however, a few (particularly those related to music or education) are hybrid and have an on-campus component, sometimes during summer.
A few sample degree programs include:
Agricultural sciences
Applied statistics
Business administration
Computer science
Dietetics
Electrical engineering
Fish, wildlife, and conservation biology
Music therapy
Social work
Student affairs in higher education
Tourism management
CSU uses Canvas as its one-stop-shop distance education platform. Through it, students can view the same lectures that on-campus students receive, recorded for viewing online when it is convenient. Other video and audio recordings supplement lectures, as do plenty of assigned readings. Readings include excerpts from journals, textbooks, and web resources.
Online students must actively engage in discussion threads and should expect group projects. They'll submit assignments online and take assessments and exams, with some exams requiring a proctor. When a proctor is needed, students get advance notice via the course syllabus and can work with their instructor or program coordinator to schedule. Options include ProctorU, any CSU Testing Center, or using a distance proctor such as a local library or another college.
Online students have few technology requirements, other than internet access and a webcam and mic for some classes. Any extra software, when needed, is made available online. Colorado State University strives to ensure distance learning is as seamless as possible and relies on experienced faculty who are not only subject matter experts on their topics but understand the unique learning requirements of online student bodies. Whether on-campus or online, all students are held to the same high academic standards of excellence, undertake identically challenging coursework, and earn the same style of diploma and transcript upon graduation.
The school has a helpful self-assessment tool to determine suitability for online learning. Questions relate to students' openness regarding how learning occurs, their comfort level using technology, and their personal motivation and ability to manage time effectively, among other exploratory topics. CSU is dedicated to positive student outcomes and tries to help set students up for success before they ever submit an application.
To apply to a CSU online master's program, typical requirements include a 3.0 undergraduate GPA, three letters of recommendation, a resume, and a statement of purpose. Specific programs may have additional requirements.
Master of Science in Engineering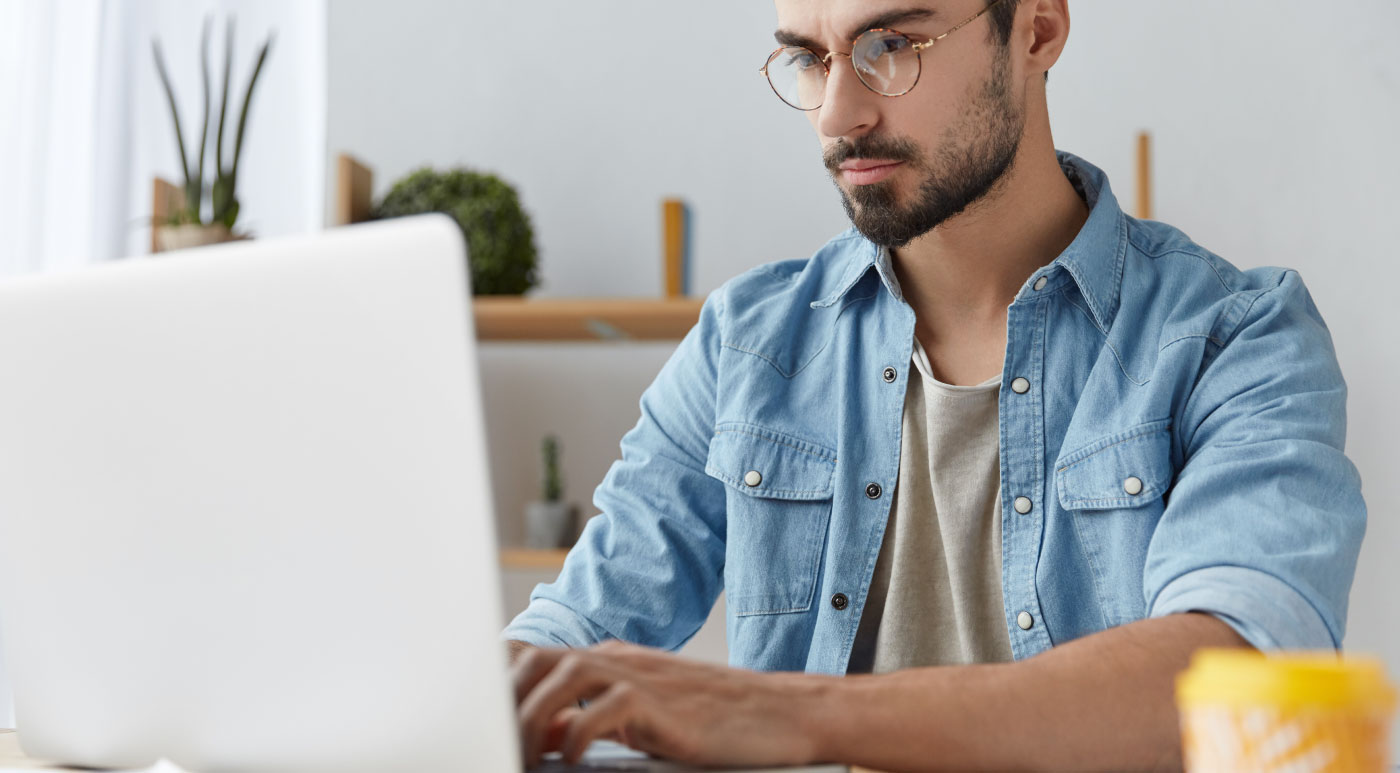 Founded in Rapid City in 1885, the South Dakota School of Mines & Technology's reputation for value and superior STEM academics has reached far beyond their Black Hills roots. These days, through Mines' online offerings, students from around the world can benefit from the school's extensive history and experience in engineering fields. Its three 100% online master's programs are construction engineering and management; engineering management; and mining engineering. Made predominantly for students with an undergrad degree in engineering or science, these rigorous programs provide a flexible, practical graduate education that can help boost any career in the field.
The ~33-credit Master of Science degree in construction engineering & management requires 15 core credits plus up to 18 elective hours. Core classes are:
Construction Contracts
Construction Project Management
Engineering & Construction Ethics
Construction Company Management, or Leading & Managing Design Orgs
Advanced Construction Management
The Master of Science degree in engineering management has a more varied and extensive core of:
Business Strategy
Engineering Economics for Managers
Engineering Management and Labor Relations
Forecasting for Business and Technology
Operations Planning
Optimization Techniques
Project Planning and Control
Quality Management
Stochastic Models in Operations Research
Mines' third option is the 32-credit hour Master of Science degree in mining engineering and management (MEM), taught in two tracks—technical or management. This degree requires nine core hours in the chosen track, plus a seminar and 21 elective hours. Electives can be more MEM classes or taken from the other degree course lists.
Each program puts an emphasis on student diversity and inclusion, as well as enticing active military enrollees who benefit from the flexibility of online learning. Multicultural affairs, the Ivanhoe International Center, and the veteran/military students pages offer more details on unique support and services for students in these categories. Mines is also huge on career success for alumni, currently tracking a 97% job placement rate. Employers of College of Engineering graduates include Garmin, Microsoft, Halliburton, Collins Aerospace, Genesis Alkali, the US Army, Omnitech, Inc., Arconic, and many other local and national companies.
The university gets specific when it comes to technical requirements for taking their classes, but most modern computers should easily fit the bill. They do suggest a DVD-ROM drive and recommend using Internet Explorer or Firefox browsers, with plug-ins such as Adobe Reader, Flash, Java, and QuickTime, Real Player, or Windows Media Player. There's a complete distance ed FAQ page to answer most questions, plus an active IT services staff to offer help whenever needed. 
The South Dakota School of Mines & Technology is accredited by the Regional Higher Learning Commission. Relatively small but with plenty of points to be proud of, Mines has a network of over 20,000 alumni, including ~200 entrepreneurial business owners and 500+ senior company executives. Applicants to its online master's programs must submit official transcripts, a statement of purpose, and three letters of recommendation, and GRE scores (waiverable for those with sufficient work history in the field). Each program has slightly different mandatory prerequisites which must also be taken into consideration.
Online Master's Degrees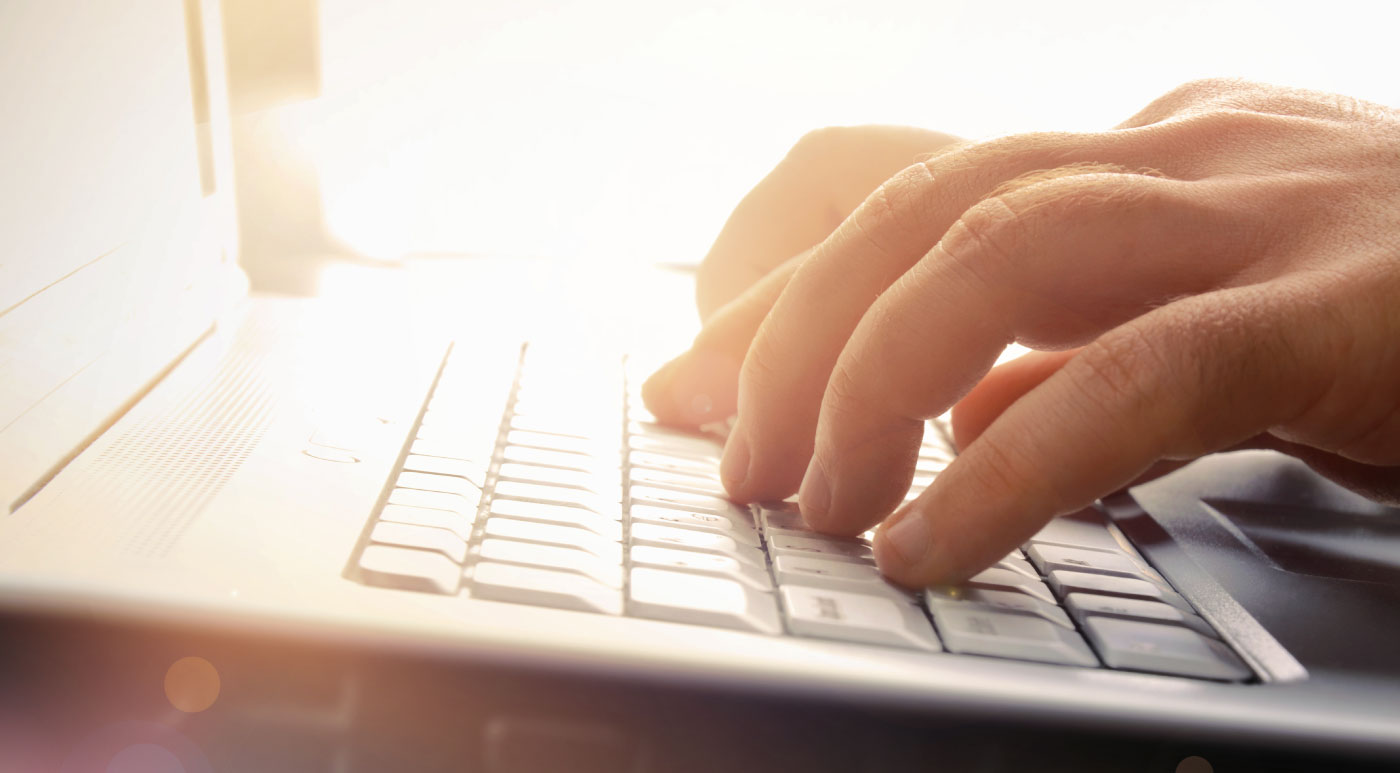 As beautiful as the University of Nebraska's Lincoln campus is, not everyone has an opportunity to get there in person. No one knows that better than the university itself, which is why it's been in the distance education business for over a century. These days, Nebraska's offering more than ever, thanks to the advent of online learning. Distance education master's degrees cover the gamut of majors and come in Master of Science, Master of Engineering, Master of Arts, and more.
A few of UNL's online master's degree programs are in:
Applied science
Business administration
Dietetics
Finance
Engineering management
Family financial planning
Higher education administration
Integrated media communications
Merchandising
There are also lots of options related to education and teaching:
Deaf and hard of hearing education
Early childhood special education
Higher education administration
Mathematics
P-12 school leadership
Science for educators
Visual impairments
World language teaching
Teaching, learning, and teacher education
The school notes that currently there's no state authorization for Kentucky residents to take online programs in a few of the areas, such as special education, education administration, and a few others. UNL also offers some blended program options requiring a very brief residency on-campus. These include an online M.Ed. in P-12 school leadership (principal endorsement), an M.Ed. (or M.A.) in special education with a concentration on visual impairment, and an M.A. in textiles, merchandising, and fashion design.
Exams are proctored and students select a local proctor then request approval online. Those in the UNL area can use the campus testing center. Distance students also have access to UNL Libraries and applicable services. All UNL online programs are taught by the same faculty that teach campus students and utilize the most up-to-date curriculums designed to help graduate students reach their goals. Whether it's a new career, advancing in a current career, working towards a Ph.D., or simply learning for the sake of it, the university is committed to ensuring online students have every opportunity for success.
The school offers critical tips for distance learners to stay on track with their classes and overall plan of study. Student services is available to conduct a personalized orientation and offer academic advising help, career counseling, and tech support when needed. Diplomas from online programs are the same as those conferred to on-campus students and do not state "online" on them, because classes are taught to the same standards regardless of delivery format.
The University of Nebraska is accredited by the North Central Association of Colleges and Schools, with individual departments and programs further accredited as applicable. The institution is part of the Big Ten Academic Alliance, united in their devotion to service, research, and graduate education. UNL is highly ranked by U.S. News & World Report for "Best Online Masters" in many areas, such as No. 22 in MBA programs, No. 23 for engineering, and No. 5 in for special education programs. It also comes in at No. 39 for best education (graduate) schools in the nation for 2020.
Online Master's Degrees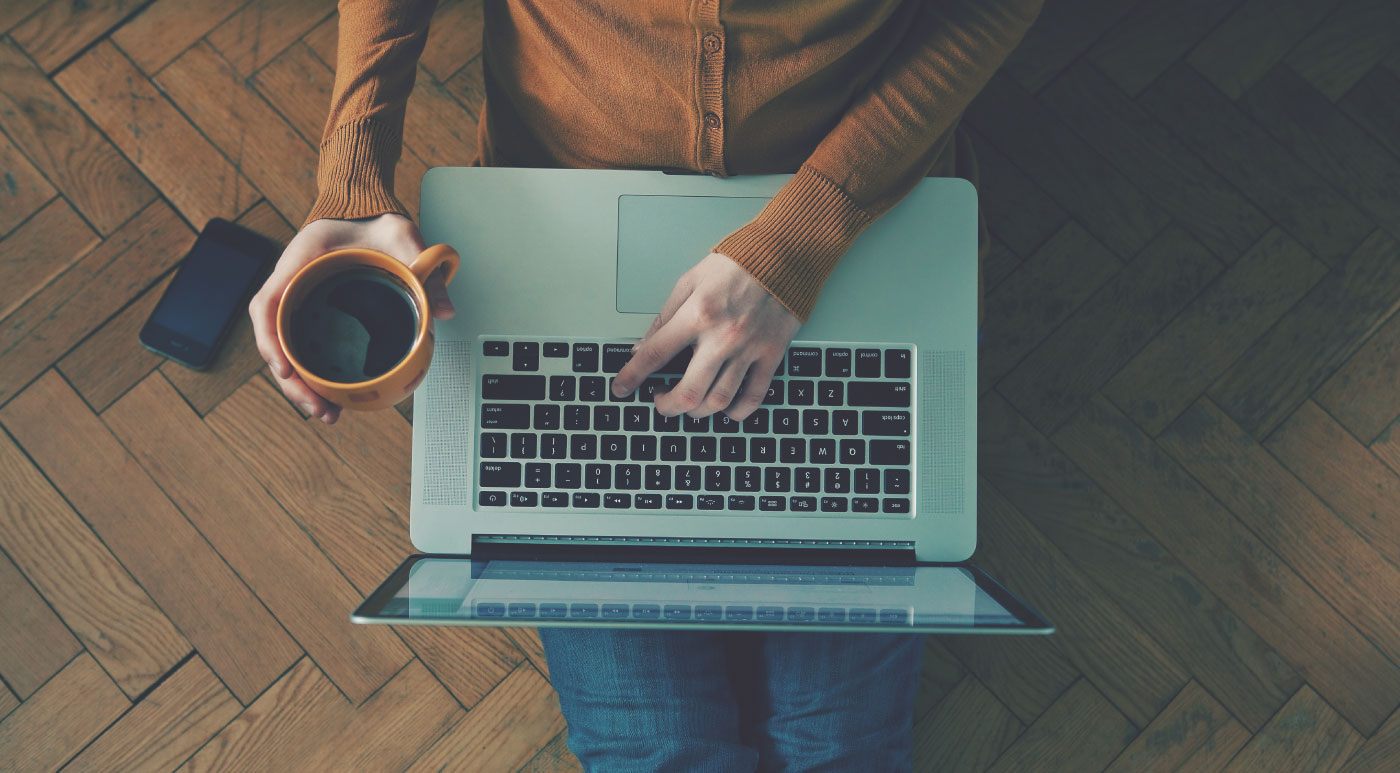 We know Texas likes to do things big, but Texas Tech University has taken it to another level. Its listing of online master's degrees is one of the biggest we've seen and covers almost any subject you can think of. There's a special emphasis on offering Master of Science degrees, but TTU offers Master of Arts, MBA, Master of Engineering, and others, too. With so much distance education focus, it's almost easy to forget that TTU has been around since 1923 and is classified by Carnegie as one of the few public universities that are "very high research activity" institutes.
With over 100 graduate degrees, TTU saw the need to expand accessibility to its programs by putting them online. So, through its eLearning and Academic Partnership initiatives, it made most of them available as either 100% online programs or through offers at other teaching sites in Collin, El Paso, Fredericksburg, Highland Lakes, Hill College, Junction, Rockwall, Waco, and Austin College. A few of the many online choices to consider are:
Master of Agribusiness
Master of Arts programs in education, communication studies, dance studies, English, interdisciplinary studies, mass communication, and more
Master of Business Administration
Master of Education programs in curriculum and instruction, educational leadership, higher ed administration, instructional technology, and special ed
Master of Engineering
Master of Music Education
Master of Public Administration
Master of Science with various majors in agricultural topics, engineering, computer science, human development, library and information science, marketing, nutrition, plant and soil science, environmental sustainability, and others
Online students living outside Texas pay tuition rates similar to in-state rates. For those seeking scholarships and other financial aid opportunities, TTU recommends checking out the grad school's page and reviewing individual departments to see what they're currently offering. As with most things Texas, TTU is also big on supporting veterans and works hard for its Top 10 Military Friendly School designation from G.I. Jobs.
Class start dates are the same for on-campus and online students. Although much of the required reading material is available online or in PDF format, textbooks are usually still required and can be ordered directly from the Texas Tech Bookstore. TTU suggests ordering early enough before the semester starts, to allow for shipping times. As with many of the programs on our list, TTU confers the same diplomas to online students as to on-campus graduates, with no distinction regarding the online format.
TTU is accredited by the Southern Association of Colleges and Schools Commission on Colleges. It's been offering distance education classes for decades, with its first full master's program approved for distance learning in 1996. Applicants to TTU's online master's degree programs will submit material to the graduate admissions office, to include unofficial transcripts, test scores, and program-specific supplemental materials (usually a statement of purpose, letters of recommendation, and in some cases a writing sample or portfolio). Prerequisites are also degree-specific, so please check the webpage of the program you're interested in and reach out to TTU directly for customized assistance.
Online Master's Degrees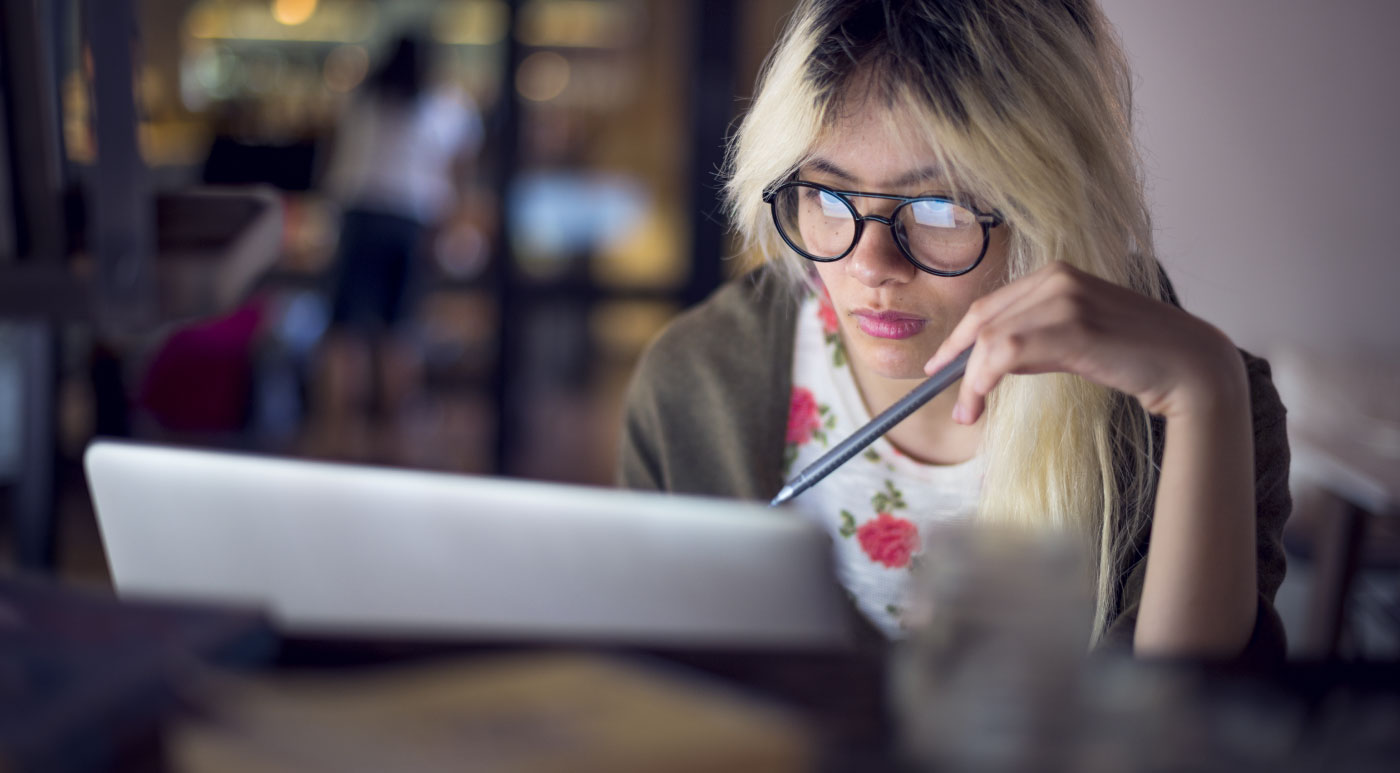 North Carolina State University at Raleigh promotes the "NC State difference", exemplified by its perfect blend of expert faculty, student support, value, and flexible, high-quality graduate programs. Degree curricula are informed by the latest research thanks to millions of dollars in funding and geared towards teaching the most desirable skills that employers are looking for. That's why NC State grads are so sought after by recruiters in a wide range of employment areas. Accredited online master's degrees are offered in: 
Accounting or statistics
Agricultural and extension education
Animal science
Medical majors such as clinical mental health counseling, health professions, nutrition
Business administration
Computer networking or computer science
Forest biomaterials
Geospatial information science and technology
Horticultural science
Parks, recreation, tourism
Textiles
Youth, family, and community sciences
NC State offers a high number of degrees in education-related areas such as adult and continuing professional education, college counseling and student development, community college teaching, curriculum and instruction, English, elementary, language arts, math, school administration, counseling, science, special education, social studies, and others. A few programs are listed as hybrid. For example, the 33-credit hour Master of Arts in teaching elementary education requires a full semester of teaching practice, which cannot be accomplished online.
There are 16 engineering majors, like aerospace, biological and agricultural, chemical, civil, computer, electrical, environmental, industrial, integrated manufacturing systems, nanoengineering, nuclear, mechanical, materials science, and more. Taught via NC State's Engineering Online, these are mostly Master of Science degrees, such as the 30-credit hour M.S. in mechanical engineering. Each features degree-specific prerequisites, and applicants without sufficient relevant undergraduate work may have to take foundational courses in order to enroll.
Living up to its motto of "Think and do," NC State strives to prepare graduate students for future success in their careers or continuing educational goals while ensuring maximum flexibility and accessibility. On average, full-time students take nine credit hours a semester; part-time students may only take one class at a time. In general, NC State allows six years to finish most degrees. Online content is usually delivered through the university's own WolfWare platform, and advisors work closely with online students to ensure a plan of study exists so all milestones are met.
Applicants can request up to 12 hours of transfer credits for most programs. To apply to any NC State online master's program, it's important to review the exact program-specific criteria listed. General criteria for most programs include holding a minimum 3.0 GPA. Each department has its own admissions committee which conducts evaluations of all supplemental material (reference letters, statements of purpose, resumes) that are requested for a particular major. In some situations, students who aren't offered full admission can still qualify for provisional admission.
NC State's programs are accredited by the Southern Association of Colleges and Schools Commission on Colleges. U.S. News & World Report ranks it No. 34 in Top Public Schools and No. 69 in Best Value Schools. It comes in at No. 7 in a tie for Best Online Master's in Engineering Programs.
Online Master's Degrees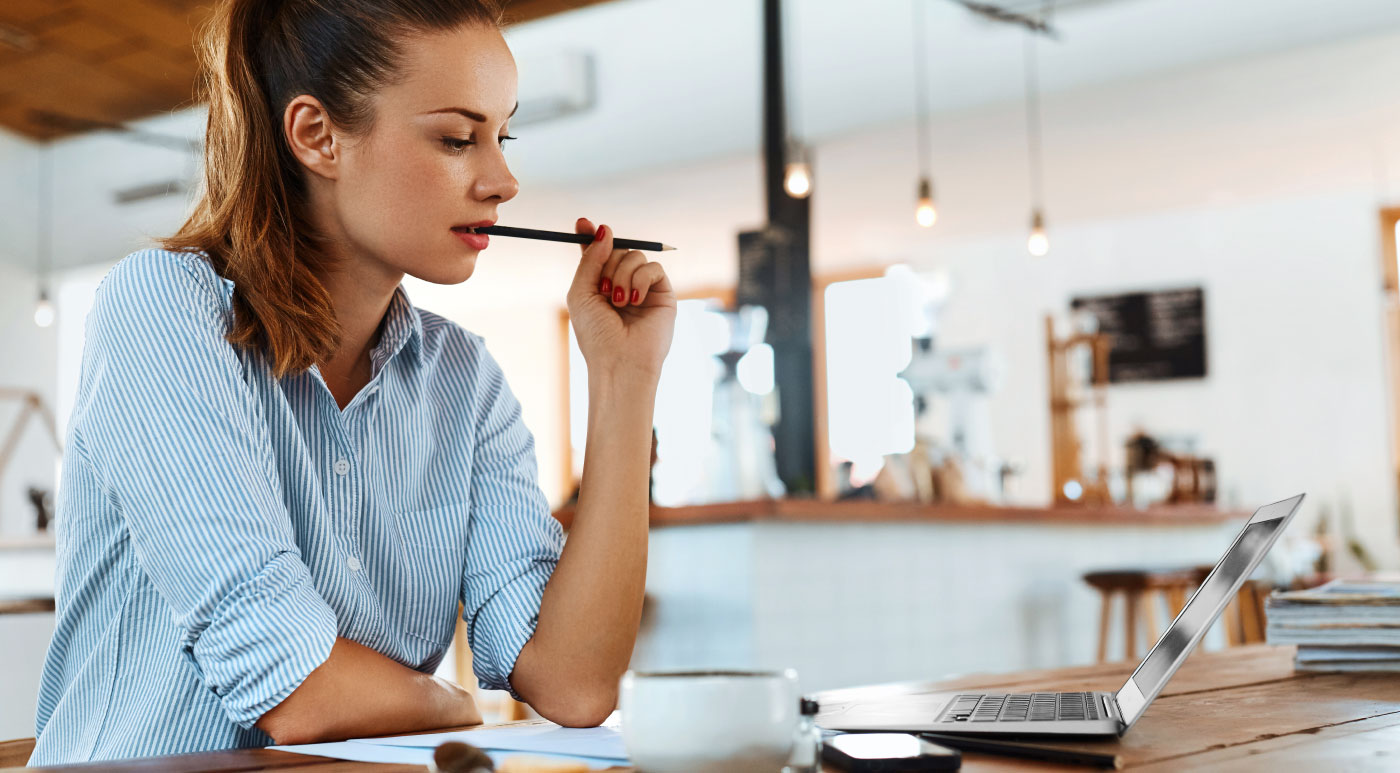 When it comes to pioneers in online learning, few universities can match the bragging rights of the University of Illinois. In the 1960s one of its teams developed PLATO (Programmed Logic for Automated Teaching Operations), the "first generalized computer-assisted instruction system." Without PLATO, we might not have the computer-based learning platforms we enjoy today. In fact, its impacts on online networking extend even beyond that, but we're mostly interested in online learning—and Illinois offers it up in droves.
Education-related online degrees are offered through Illinois Online in:
Agricultural education
Curriculum & instruction
Diversity & equity
Foundations of e-learning in higher education
Global studies
International education administration & leadership
Learning design & leadership
Library & information science
Teaching biology
Engineering major options include aerospace, bioengineering, mechanical, and civil. Other online master's degrees include human resource development; information management; environmental sciences; recreation, sport & tourism; social work; strategic brand communication; technology specialist; translation & interpreting; and veterinary science; and accounting or business administration. More STEM-related options exist, like computer science, crop sciences, and food science.
All of Illinois Online's degrees feature proven flexibility and convenience, with an end goal of providing practical knowledge and skills to be put to use in one's career or entrepreneurial endeavors. Faculty and instructors are well-versed in teaching online, with an astounding 5 million distance education students a year taking some type of class through the system. Thanks to the global reach of many programs, students have an amazing opportunity to engage with peers from around the world, sharing insights and new perspectives.
Online classes usually rely on the Learning Management System, plus the Echo360 lecture platform, Skype, Blackboard, and Adobe Connect. Students can watch lectures live or later if it's more convenient. Most programs require students to maintain the same pace as on-campus learners, so everyone must meet assignment and exam deadlines. Exam proctors within the students' local area are normally necessary and should be approved prior to use.
Students should carefully review Illinois Online's important info for online students page for an overview of policies, how-to's, library resources, and support offerings. Computer and software requirements are fairly generic, and technology services always has staff standing by to help. Note, certain programs have specific requirements, so it's a good idea to review for those in case a piece of equipment (like a scanner) is needed.
Another important tip is to review course syllabi to determine required textbooks. Since most online learners don't have a chance to pop into the university bookstore, they'll need to order in advance from the Illini Union Bookstore website. For those ready to start an application, domestic and international applicants will provide personal and residency information, proposed program details (i.e. the degree, specialization, enrollment term), transcripts, test scores as applicable by the program, and a resume and statement of purpose.
University of Illinois-Urbana-Champaign ranks very highly on U.S. News & World Report's 2020 listings for online graduate programs. It comes in at No. 8 in Best Online Master's in Education Programs, and No. 9 in Best Online Master's in Engineering.
Online Master's Degrees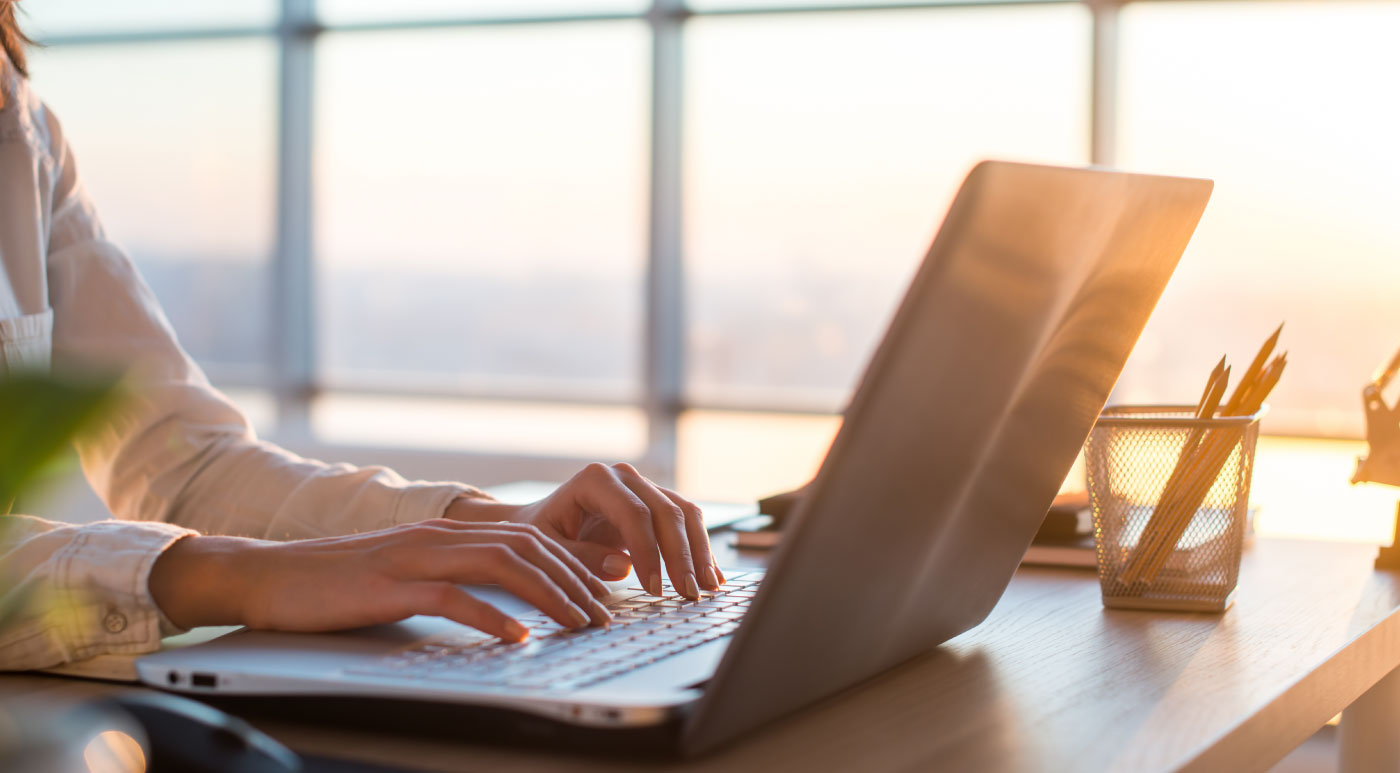 The University of Colorado Denver is the state's biggest research school, spread across two campuses in Denver and Aurora's Anschutz Medical Campus. For students who can't attend classes in person, CU has been offering distance education online since 1996, well ahead of many of its peers. CU Online's master's programs feature dozens of options for anyone who needs the flexibility of an online degree without any sacrifice in instructional quality or academic reputation.
Offerings include education-related Master of Arts majors in:
Early childhood education
Learning design and technology
Literacy education – reading and writing with endorsement
Research and evaluation methods
STEM education
Master of Science options include:
Clinical pharmacy
Finance and risk management
Geomatics and geographic information systems (GIS)
Information systems
Management and organization
Palliative care
There are also a handful of M.S. in nursing degrees, such as family nurse practitioner, health care informatics, leadership (iLead), and veteran and military health care. Additional options include a Master of Engineering in geomatics and geographic information systems, Master of Public Administration, professional MBA, and Master of Criminal Justice. The total number of credit hours and any necessary prerequisites are program-specific and vary greatly. Some are as low as 30 credit hours while others, such as the family nurse practitioner program, go up to 56. All programs are taught by the same experienced faculty who teach on-campus classes, yet who also understand and cater to the needs of online learners.
CU Online is made with student success in mind, both while enrolled and after graduation. Student resources include round-the-clock librarian assistance, an online writing center with consultations services, plus a handy student technology guide to get oriented with other resources. Classes are accessed via the Canvas platform, which is widely used for distance education programs. Online students who require additional support due to disability may request academic accommodations. Veteran & Military Student Services has staff to aid applicable students with issues such as GI Bill benefits.
CU Online provides details of all technology requirements upfront to ensure students have everything they need before classes begin. There are no major surprises, but in general, it's suggested to have at least an 800×600 monitor display, an operating system of at least Windows 7 or Mac OSX 10.6, high-speed internet, and a camera and mic for many classes (and Flash Player unless using Google Chrome). Chromebook users, please check out the school's notes on web conferencing software and plugins.
University of Colorado Denver is accredited by the Higher Learning Commission. There are subject-specific accreditations such as CU's College of Nursing's accreditation by the Commission on Collegiate Nursing Education. CU is ranked No. 17 for Best Online Graduate Nursing Programs by U.S. News & World Report and No. 23 for Best Online Master's in Criminal Justice Programs. Admissions requirements vary by program, so it's important to screen the pages of the degree you're interested in. Nursing, education, and engineering majors, in particular, may have critical academic or experience prerequisites to meet. GRE scores are not always needed.
Online Master's Degrees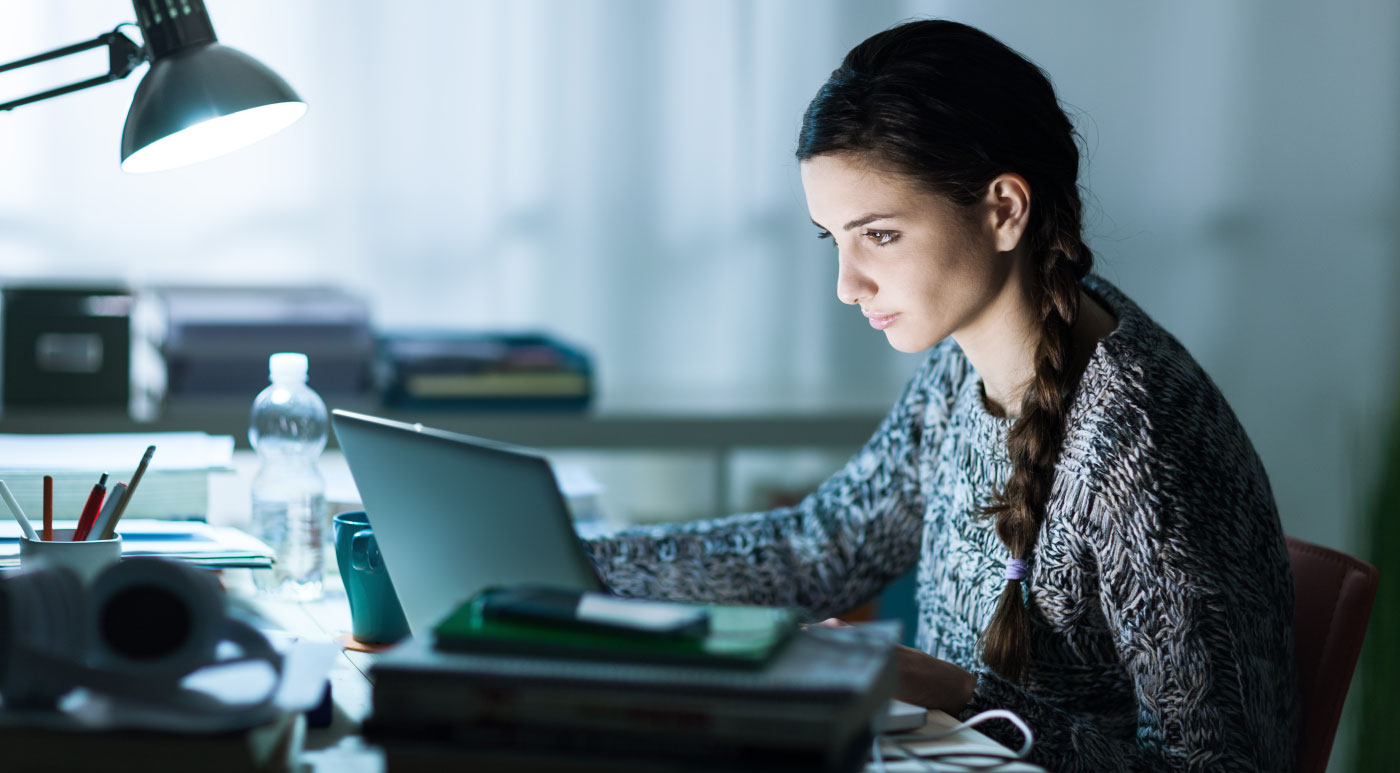 The University of the Cumberlands in Williamsburg, Kentucky, has been offering innovative, practical, high-caliber education to graduate students for over 130 years. With a strong devotion to keeping things affordable and flexible, it offers many of its programs online to increase accessibility and help busy students achieve their educational goals. The institution employs an experienced faculty dedicated to making positive impacts that translate into career success for graduates. It's got a long tradition of quality and continuous improvement to keep ahead of the curve.
Cumberlands' degrees are typically self-paced, and students have full access to resources, peers, and instructors as they progress through the curriculum of their chosen major. Online master's degree options are available in business, counseling, criminal justice, education, executive/international, health science, information technology, and ministry.
Counseling and health science master's options are in:
Addiction counseling
Clinical mental health counseling
Coaching
Health and human performance
Nursing (note, Cumberlands students have a 100% pass rate on board exams!)
IT-related majors include digital forensics, global business with blockchain technology, information systems security, and information technology. The school is listed as a National Center of Academic Excellence in Cyber Defense by Homeland Security and the National Security Agency. Executive business master's include an executive MBA, project management, and strategic management. There are also programs for a master's in justice administration, master's in education in teaching, and master's in Christian studies.
The FAQ page cites a 17-to-1 student/faculty ratio, which may vary depending on the class and format. In keeping with one of its mission objectives to provide education to underserved student populations, Cumberlands' student population includes a whopping 26% of first-generation college-goers. It's also focused on ensuring programs are relevant and able to prepare students for post-graduate career success, for those who are pursuing a master's for work purposes. Its career services page lists resources such as Handshake, Big Interview, GoinGlobal, and a ton of career-related information to help guide students to their dream jobs.
Online students can order textbooks and gear from the school's bookstore, with some classes requiring digital content instead of a physical book. The graduate catalog lists a treasure of facts about the different departments, university policies, services, application process, and financial aid opportunities. The University of the Cumberlands is accredited by the Commission of Colleges of the Southern Association of Colleges and Schools. Membership to Cumberlands' alumni association is free and comes with a variety of perks for those who love to network.
Cumberlands has a user-friendly application page that walks students through the requirements for the specific online program they're interested in. Details aren't listed on the online program pages, but they do feature information request boxes so interested students can receive full information to their email or home address. In general, required materials will include official transcripts listing a cumulative 2.5 GPA or higher, an official transcript evaluation for international classes, and proof of English language proficiency as needed. Minimum scores are Paper-based TOEFL – 550, Internet-based TOEFL – 79, and IELTS – 6.
OTHER NOTABLE PROGRAMS
#11. University of Alabama
Location: Tuscaloosa, Alabama
Degree: Online Master's Degrees
Net Price: $20,465
#12. Iowa State University
Location: Ames, Iowa
Degree: Online Master's Degrees
Net Price: $14,643
#13. Sam Houston State University
Location: Huntsville, Texas
Degree: Online Master's Degrees
Net Price: $12,516
#14. Midwestern State University
Location: Wichita Falls, Texas
Degree: Online Master's Degrees
Net Price: $10,395
#15. University of South Dakota
Location: Vermillion, South Dakota
Degree: Online Master's Degrees
Net Price:$17,354
#16. University of Maryland-University College
Location: Largo, Maryland
Degree: Online Master's Degrees
Net Price: $16,790
#17. Oklahoma State University
Location: Stillwater, Oklahoma
Degree: Online Master's Degrees
Net Price: $15,009
#18. University of Minnesota-Twin Cities
Location: Minneapolis, Minnesota
Degree: Online Master's Degrees
Net Price: $16,691
#19. Fort Hays State University
Location: Hays, Kansas
Degree: Online Master's Degrees
Net Price:$12,420
#20. Clemson University
Location: Clemson, South Carolina
Degree: Online Master's Degrees
Net Price:$19,508