Ready to find your ideal master's program?
www.mastersprogramsguide.com is an advertising-supported site. Featured or trusted partner programs and all school search, finder, or match results are for schools that compensate us. This compensation does not influence our school rankings, resource guides, or other editorially-independent information published on this site.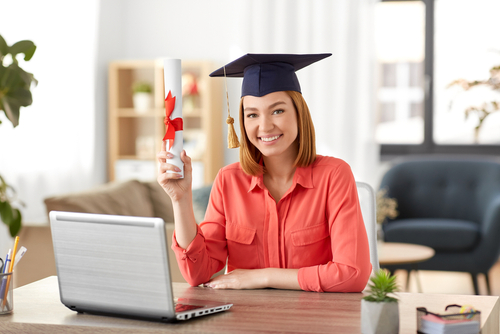 Many students see the appeal of pursuing an online degree program.
These programs are more convenient than their face to face counterparts. Just see our list of the 50 Fastest Online Master's Degree Programs for proof!
But students worry if their decision will affect their employment. Online programs vary in quality and reputation. Yet the same isn't always true for face to face colleges.
The key to success in the professional world is choosing the right school. This should be a school that will give you the valuable experience you need to do the job you want to do.
So are online masters degrees respected? Let's take a closer look.
Are Online Masters Respected? The Future is Now!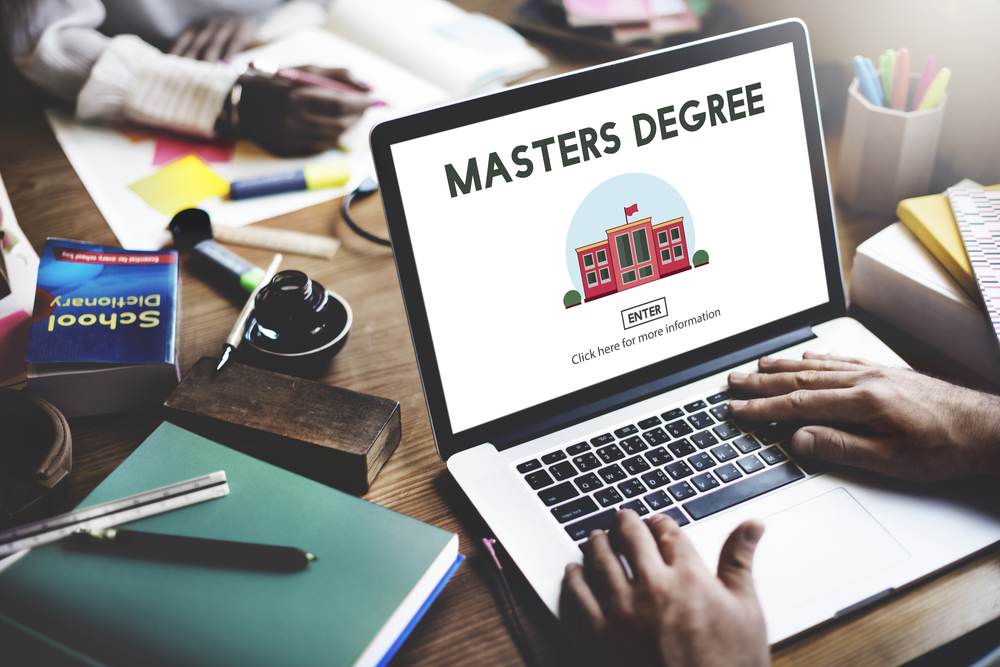 Online learning is nothing new. In 2011, about 6.7 million people took at least one online class. That's a third of all college students!
But is an online master's degree respected?
Many traditional residential colleges now have online courses. About a third of them offer full degree programs via the Internet. As online degrees grow more common, employers are forced to embrace them. They are realizing that distance learning can be just as effective as sitting in a classroom. See our list of the Top Paying Master's Degree Programs to learn more!
Are online graduate degrees respected? That depends. Some employers are behind the times. They do not understand distance learning.
The good news? There is no need to point out that you completed your degree online when applying for jobs. That said, should the issue come up during an interview, you should be honest about why an online option was the best decision for you. The quality and reputation of the school is more important than whether you attended physical classes or not.
See Also: Best Online Cybersecurity Master's Degree
Choosing a Reputable Online Master's Degree Program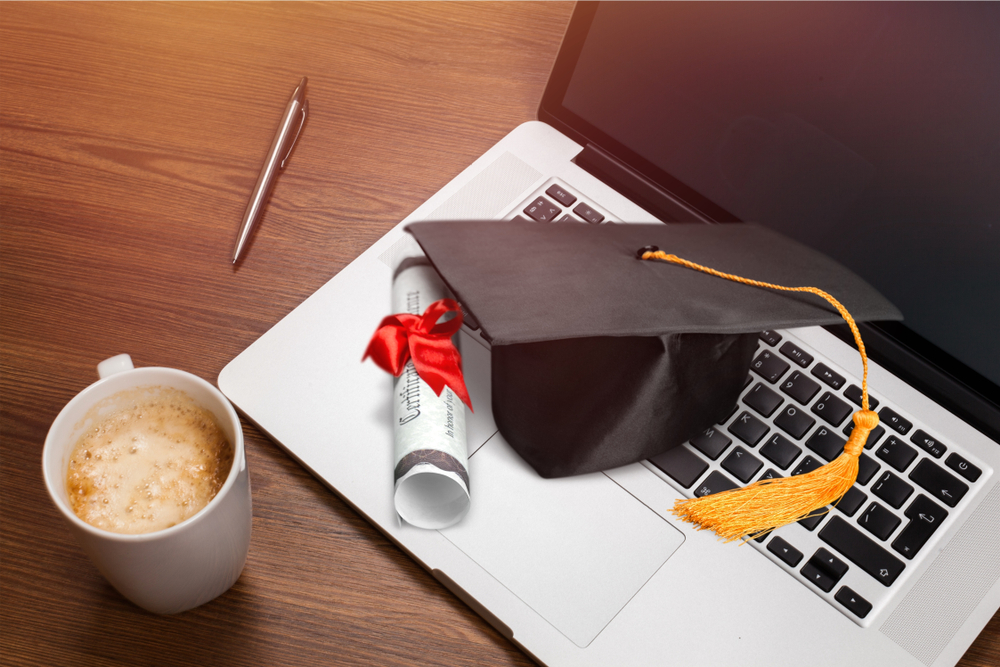 The most important factor in choosing an online degree is to make sure it is coming from an accredited college. Research their relationship with the Department of Education and the Council on Higher Education Accreditation.
Schools with regional accreditation are often better respected. That's over those with just national accreditation. Some universities do not recognize degrees and credits from colleges that are just nationally accredited. Consider that fact if you plan to pursue a doctoral degree later on.
See Also: Best Online Master's in English
Types of Online Degrees and Programs
Earning an online master has become much more popular. Prospective students seek the flexibility and convenience that distance learning can provide.
There are a variety of online degrees and programs available. Each online learning experience caters to students with a wide range of interests and career goals.
For example, those interested in pursuing a career in human resource management may opt for a bachelor's or master's degree. This could be in business administration with a concentration in HR.
Those interested in a more creative field may choose to study for an online program in graphic design or web development. No matter what your goals, there is a degree online that can help you achieve them.
Employers respect online instruction just as much as traditional learning. Now is the perfect time to pursue your education from home.
How Does an Online Degree Look on a Resume?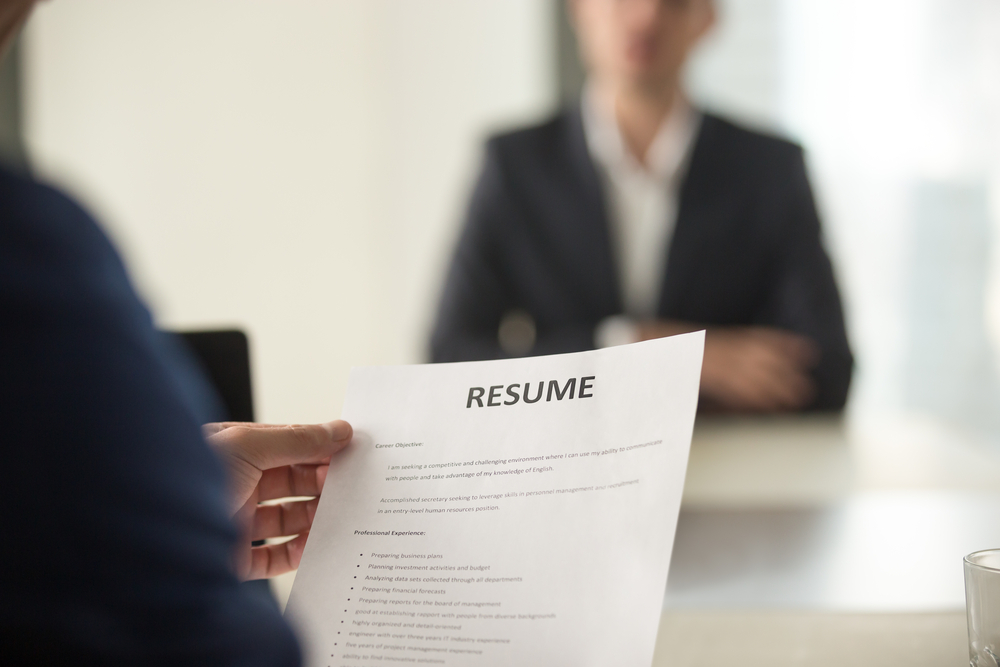 An online degree can look good on a resume, depending on the hiring practices. Some potential employers might not think an online degree is as credible as a degree earned from attending a brick-and-mortar institution. Many credible schools, including Indiana University, Southern New Hampshire University, Purdue University Global, and more all offer online degree programs.
However, employers are starting to see the value in online degrees as they become more and more common.
When it comes time to apply for jobs, having an online degree can be a huge part of getting your foot in the door with a potential employer. In many cases, an online degree can give you the same level of education and training as a traditional degree, making it a strong addition to your resume.
How Credible is an Online Master's Degree?
Are online masters degrees credible?
The online education landscape has changed dramatically over the past few years.
So are online masters programs respected?
Generally speaking, an online degree is just as credible as a traditional degree. The key is to make sure that you choose an accredited online program from an accredited institution.
Of course, there are some advantages and disadvantages to getting an online master's degree. One thing important to note is that you can study at your own pace and in your own time. This can be a great option for adults working full time who want to go back to school but can't commit to attending classes full-time in a traditional classroom.
On the downside, you may miss out on some of the social aspects of traditional degrees. These include interacting with professors and other students in person.
Do People Look Down on Online Master's?
There has been a recent boom in graduate students seeking online master's degrees.
This is largely due to the flexibility and convenience that online programs offer.
However, there is a perception among some that online master's degrees are not as respected as their traditional counterparts.
This could not be further from the truth. In reality, hiring practices have evolved. They now keep pace with the increasing popularity of online master's degrees.
Many employers now place equal value on online and traditional degrees. In fact, some employers even prefer candidates with online degrees. They often have more experience working remotely and are comfortable with new technologies.
What Do Employers Think About Online Degrees?
Research shows that some employers view schools that are 100% virtual as "less rigorous." This perception doesn't always reflect reality. Most online students complete classes at the highest level possible, even compared to college graduates at a physical campus. This misconception of online degree holders may soon change.
Are online degrees respected? Let's look at what the data says to see the level at which online master's degrees respected.
A recent meta-analysis of multiple studies compared learning outcomes. These were from face-to-face classes with those from online classes had interesting results. It found that online students had a better understanding of class material at the end of online courses.
The report issued by the Department of Education attributed online learners' better performances to a few specific traits:
Excellent time management
Self-motivation
Superior online communication skills.
Are Online Master's Degrees Respected?
So are online universities respected? And is an online master's degree worth it? Most online students and most employers would say yes. Even U.S. News & World Report says that these degree programs offer the highest level of education.
Some studies suggest that online programs are more difficult. That's because they need more discipline. Most jobs use the Internet now. Mastering telecommunication is also a valuable skill. It can increase your value on the job market.
[Check out our ranking of the best Online Graduate Programs.]
Is an online masters respected? Yes, but be careful when you start looking at online offerings compared to traditional on campus degree programs.
Be wary of "diploma mills." These schools claim to issue master's degrees based just on work experience. Some companies will send you a certificate that looks like a real diploma. This is often in exchange for your faxed resume and a large sum of money. Many don't offer the highest level of education for these master's programs earned online.
Some reputable colleges award limited course credit based on professional experience. A legitimate degree always has classwork.
So is an online degree respected? It all comes down to which program and school you choose.
If you choose a program that challenges you and prepares you to thrive in your field, employers will see that. They will not be so concerned with how you got your degree.
See our list of the 50 Most Popular Master's Degree Programs.
Online Learning vs. Traditional Master's Degree Statistics
According to a recent study, more and more students are choosing to earn their degrees online.
In fact, over six million students were taking at least one online course in 2017, an increase of almost three million from just five years earlier.
Many online programs offer courses at the same level as those offered at brick-and-mortar schools. These include graduate-level courses. With so many advantages, it's no wonder that online education is on the rise.
How to Market Your Online Education to Employers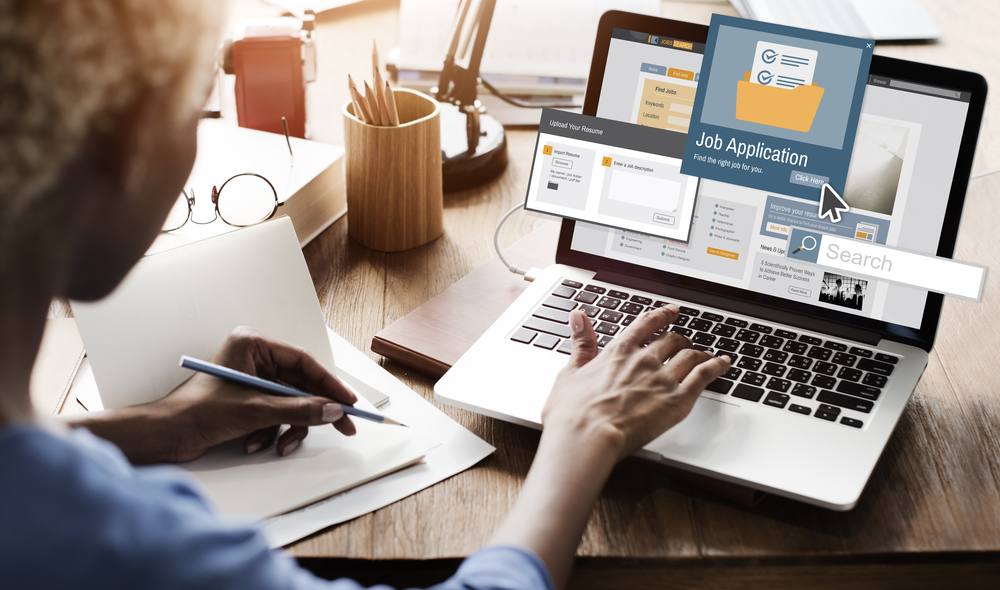 The highest level education (master's degree) has become increasingly popular in recent years, as more and more people have realized the benefits of online learning. While many employers are still hesitant to hire candidates with an online degree, the tide is gradually turning in favor of these programs. Here are a few ways to market your online education to potential employers.
First, be sure to list your online master's degree and programs on your resume. Many hiring managers are now familiar with the concept of online learning, and will give your application extra consideration if they see that you have pursued this type of education.
Second, highlight the skills that you have acquired through your online degree programs. A prospective employer will value the self-discipline and time-management skills that are necessary for successful online learning. Be sure to emphasize these skills in both your resume and cover letter.
Finally, take advantage of the many networking opportunities available through online education forums and social media platforms. These platforms can be a great way to connect with potential employers and learn about new job openings. By using these tools effectively, you can increase your chances of landing your dream job.
Are Online Universities Respected?
Let's recap. Are online colleges respected? And more importantly, is an online masters degree respected by an employer?
Yes. Advanced degrees completed online have just the same value as if you were to attend class in person. Just look for one that's verified by one of the many accrediting agencies out there and backed up by U.S. News & World Report's highest level higher education rankings.
An online master's degree worth is just as high as degrees earned on campus. Start the search today and earn a degree at your own convenience!