Ready to find your ideal master's program?
www.mastersprogramsguide.com is an advertising-supported site. Featured or trusted partner programs and all school search, finder, or match results are for schools that compensate us. This compensation does not influence our school rankings, resource guides, or other editorially-independent information published on this site.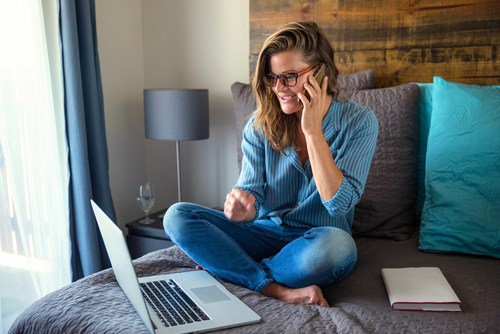 Today, a master's degree is the new normal for employment in any specialized field. A bachelor's degree was what it took to get an edge in the marketplace a generation ago. But now, to progress or find that exceptional job, seekers need to have a master's degree.
Online learning has become the solution for many looking to advance their career. If that's the path you choose, you are in good company.
The number of students enrolled in online degree programs continue to grow each year.
So is a popular online master's program right for you? In this post, we'll walk you through the top 50 online master's programs for you to consider. That way, you can decide for yourself!
Why Choose an Online Masters Degree?
Going back to school to pursue a master's degree is a big decision. You'll need time, money, and commitment. It can be challenging to balance personal and professional commitments. But now, with the advent of technology and the internet, pursuing further education is more accessible and convenient than ever before.
Thanks to online learning platforms, students can now access courses from any location or time zone.
One of the most prominent benefits of an online master's degree is the flexibility. Traditional in-person programs ask students to set aside a considerable amount of time to attend classes. This is not the case with online master's degree programs.
Students can design their own study schedule around their existing commitments. This allows them to attend class at their own pace and on their terms. Students may continue to work full-time or part-time while pursuing their degree at the same time.
Another reason to consider an online master's degree is cost-effectiveness. Traditional in-person degrees can be expensive. Tuition rates, housing costs, transportation fees, and so on add up.
An online master's degree can help offset these tuition rates. Online master's degree programs are often offered by for-profit institutions. This means that some programs' tuition rates may be subsidized by private companies or industry partners.
An online master's degree is accessible for students. Regardless of where you live, you can take courses. You can earn a master's degree from any institution you want. You are not limited to physical location. You can enroll in a program that best suits your needs.
Many online schools offer programs that allow students to transfer credits from other institutions. This can help to save time and money. You'll be bringing in credits and courses that you have taken. Most online schools feature a system designed to assess education experience outside of the classroom. For example, prior work experience, licenses, and certifications. They'll determine if they qualify as credit towards the degree.
Online programs are delivered through a dynamic and robust online learning platform. These platforms offer excellent resources. For example, there are course syllabus, forums, multimedia, and discussion forums. These allow students to deepen their understanding of concepts.Students may create a network of peers and course instructors. They learn from professionals who are top in their fields.
How to Find the Best Master's Degree Online
The first step to finding the best master's degree online is to review the school's institutional accreditation status. Institutional accreditation means that the school has met specific quality standards. Its degree programs meet rigorous academic standards. Many master's degree options may also have programmatic accreditation.
Institutional accreditation information is provided on the school's website. Make sure to avoid schools that are not accredited or have questionable accreditation status.
Some popular organizations that accredit schools are:
the Southern Association of Colleges and Schools Commission on Colleges
the Higher Learning Commission
Aside from institutional accreditation, also look at rankings from reputable organizations that have reviewed schools:There are many organizations that review online master's programs and evaluate their quality. For example, U.S. News and World Report. These organizations provide valuable information about the quality of online master's programs.
It is always a good idea to see what other students and graduates are saying about the master's program. Check online forums, student review sites, and the school's website. Pay close attention to the positive and negative reviews. Remember that not all reviews are genuine, so take them with a grain of salt.
Tuition rates can vary. Some online master's degrees are affordable while others can cost a fortune. Compare tuition rates and any additional fees charged by different schools. Don't forget to consider the cost of textbooks, online resources, and other course materials that you'll need.
Consider your goals and needs when choosing a master's degree online. What field are you interested in? What kind of career options will it provide? Are you looking for a program that is flexible and self-paced? Do you prefer a more structured program with deadlines and due dates?
Answering these questions will help you find the best master's degree online that aligns with your goals and needs.
What to Know About Applying for a Master Degree Online
Next up – admission requirements.
Admission requirements vary among each master's program you look at, but there are some shared pieces.
One of the first things an online master's program will evaluate is your educational background. You'll need to have completed a bachelor's degree from an accredited institution. This is often with a minimum GPA requirement (around 3.0). Some programs may need specific prerequisite courses. You will need to submit official transcripts.
You may have to have a certain number of years of professional experience in the field. Read the educational background admissions requirements. Reach out to the program if you have any questions. Remember that these admission requirements often vary for distance learners.
Many online master's programs list standardized tests such as the GRE, GMAT, or LSAT as part of their admissions requirements. In addition to official transcripts, these tests show your academic readiness.
These tests assess skills such as verbal reasoning, quantitative reasoning, analytical writing, and critical thinking.
Test scores can be an important factor in the admission decision. But they are often just one part of a holistic application review. Some programs may waive the standardized test requirement. That's if you meet certain criteria, such as holding a certain degree or having a minimum GPA.
Most online master's programs require applicants to submit 2-3 letters of recommendation. These are from professional or academic references who can speak to your qualifications and potential. These letters of recommendation can provide valuable insight into your skills, work ethic, and character. Choose recommenders who can write strong, detailed letters.
Many online master's programs will ask for additional application materials. This might include a resume or CV, or a personal statement.
These materials give you the opportunity to showcase your accomplishments, experiences, and goals. The personal statement or essay, in particular, is often a chance to stand out by demonstrating your passion for the field and your unique perspective.
Our Methodology for the Best Online Masters Degree Programs
Preparing to get your master's degree through an online program can be daunting. We've taken the legwork out of it to compile a list of this year's 50 most popular online master's programs.
We looked at the prevalence of each program based on search engine leads. We also considered student demand and accessibility. Each ranking lays out what the degree is and why it lands on our list. It also covers what the job outlook might be for the next five years.
Ready to learn about the best online master's programs? Let's dive in!
See Also: Best Industrial Engineering Master's Programs
50 Most Popular Online Master's Programs
Business & Management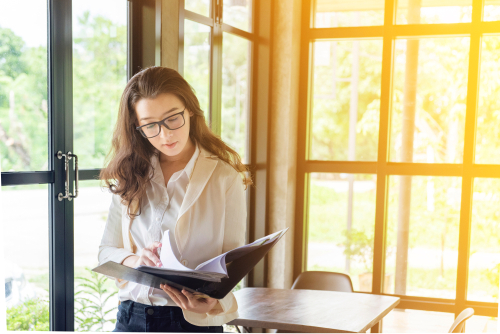 Online Master of Accounting
Do you enjoy developing and keeping a budget? Do you like to help others do the same? If so, you may be destined for a career in accounting.
An online MS in Accounting or Master of Professional Accounting is one of the top online masters programs out there. It's not just for bachelor's of accounting graduates. Most programs ask that you have some accounting job experience or that you took some foundational courses as an undergrad.
This is a flexible program that just 15 months to three years to complete. This program is for working professionals who wish to become Certified Public Accountants (CPA). To be a CPA, one must pass an exam from the American Institute of CPAs (AICPA). You must also meet continuing education requirements.
See Also: Best Affordable Online Master's in Accounting
Online MBA
During their schooling, MBA's are imbued with financial savvy, challenged to develop strategic and critical thinking skills, and motivated to design collaborative and teamwork building tools in order to become the best business professionals possible. This rigorous program often begins with a week-long residency on campus to provide a concentrated core of coursework and an opportunity to network with fellow MBA students.
Once a graduate, the employment opportunities are plentiful:
marketing manager
international organizational specialist
high-end management consultant
The MBA is one of the highest paying master's degrees.
Online Master of Economics
Some economists find entry-level positions with a bachelor's degree. The majority will need to have an MA or an MS in Economics or Applied Economics to find substantive work. Whether the desire is to move towards academia or go into government work or the business sector, you will need a master's to do that.
Some of the best online master's programs have multiple curricular offerings to allow students to tailor their coursework to prepare them for their specific career paths.
The MA in particular allows a little more flexibility, but both an MS and an MA will broaden and strengthen the student's analytical and quantitative skills. So if you enjoying analyzing financial data and trends in order to make economic predictions and decisions, this is the degree for you.
See Also: Best Affordable Online MBA in Economics
Online MS in Finance
The world of finance continues to grow and become more complex. Companies need financial managers and analysts to be on the cutting edge of financial practices and theory. An online MS in Finance is offered in (on average) 30 semester credits.
Courses include:
financial econometrics
business analytics
portfolio theory and policy
Graduates are prepared to guide the organizations for which they work in making sound, ethical and globally-aware financial decisions. Students have thesis and non-thesis options. Some of the best online master's programs have an on-campus residency in addition to the distance learning classes offered online.
See Also: 50 Best Online Masters Programs in Finance
Online MS in Hospitality or Tourism Management

Students wanting to move up the employment chain to become leaders in areas such as the restaurant industry, hotels and resorts, or convention services will find this fast-paced, business-focused degree a great option. Offered at various institutions in as short a time as an accelerated one-year program to a 24 month investment, a Master of Science in Hospitality Management (MSHM) or Hospitality and Tourism Management (HTM) can be a fast way to advance in the hospitality field. Offering courses in accounting, human resources, marketing, and risk management (in addition to the expected courses in topics like tourism and food service) this degree can be useful in many other careers as well as day-to-day life.
Online MPS in Human Resources
The next on our list of the best online masters programs? Human Resources.
Human Resource professionals are experiencing a changing and complex business world. They oversee hiring details, intricate benefit plans, and legal requirements in workplace ethics and diversity relations. Companies need trained managers to guide them and their employees.
Earning a MPS in Human Resources is a great investment if you are interested in this field. You can move up the employment chain from a job as an HR specialist to an HR manager. This move can double the salary earning potential.
Look for programs aligned with the Society for Human Resources Management (SHRM) or the HR Certificate Institute. That's ideal if you're seeking certification. This can open up even more advanced job opportunities.
Online Master's of International Relations
It's not hard to imagine that being savvy in negotiating international relations would be a huge boon for today's professional. Studying in areas such as diplomacy, conflict resolution, or global health is smart. This program may prepare graduates to work in almost any sector—government, non-profits, major corporations, just to name a few. And it is crucial to have that master's if you want to work in the field of international relations. Just as crucial is picking your specific concentration and the school that will best prepare you for your goals. Salaries and job outlook range since the job possibilities with this degree are pretty vast.
See Also: 10 Best Online MBA in International Business
Online MS in Nonprofit Management
If bettering the world is your mission in life, then a master's degree in Nonprofit Management would be a good fit. An MS will prepare you to orchestrate positive and sustainable social change in a wide-range of fields. Taking courses in fundraising and marketing, volunteer and human resources, and financial management lead to savvy business sense, but these courses are taught through a nonprofit lens. This nonprofit worldview translates into leadership in organizations that focus on issues across the board—from human rights to the arts to faith-based charities. It's true that the average median salary for a skilled nonprofit manager is not as high as someone in the corporate world, but many in this field are drawn to it for the higher purpose rather than the money.
Online Master's of Organizational Leadership
Another one of the best online masters degree options is in organizational leadership. This is a rigorous program that gives prominence to a skills-based approach of creating the world's future leaders. The Master of Arts or Master of Science in Organizational Leadership is a broad degree.
Through research and practice, students hone their personal talents. They become leaders well-versed in ethics, technology, teamwork, and organizational motivation.
There are countless programs offering rolling admission. They take between 15 to 20 months to complete. This is a fast degree to earn. It can get graduates out into the field to become any of the following:
corporate recruiters
education administrators
health services managers
CEOs
See Also: Organizational Leadership Online Master's
Online MS in Project Management

Just as one would expect, an MS in Project Management means a graduate is prepared to manage project timelines, deadlines, and budgets for companies and corporations large or small.
As more and more companies are moving to a model of viewing employee production as projects, the demand for managers to provide oversight is increasing.
Students learn valuable tools in problem-solving, critical thought, ethics, and innovative processes.
Look for accreditation by one of two accreditation agencies:
the Project Management Institute (PMI) (PMI also provides recognition of schools as a "Registered Education Provider")
AACSB (Association to Advance Collegiate Schools of Business) if your program is more business/economics leaning
See Also: 50 Best Online Master's in Project Management Degree Programs
Online MS in Public Relations
With public image for companies both big and small just a click away, the field of Public Relations is growing popular. The Master of Public Relations enables graduates to move into more managerial positions than a bachelor's degree alone would allow.
This is important, because even though social media and organizational image management are growing and driving the employment factor, PR managers will have a more competitive edge in the job search.
As a plus, the MS in Public Relations can serve just as valuable for someone seeking to change their career to public relations as for someone already working in the field and desiring to advance.
See Also: 45 Best Online Public Relations Master's
Computers & Technology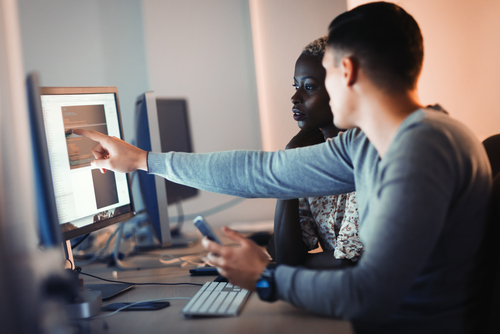 Online Master's of Computer Science
The Master of Computer Science (MCS) degree is for the tech professional who wants to advance his or her career solving today's technology problems. Thinking through the complex systems that make everyday computer usage work and devising solutions to make things run even more smoothly–that's what these professionals do.
Most programs desire their applicants to have at least a strong computing background. Many require a bachelor's degree in computer science.
This is an ever-changing, expanding field, and students find themselves in high demand upon graduation with a wide array of employers. Employers such as software companies, aerospace corporations, and governmental agencies.
See Also: 10 Best Online Master's in Computer Science
Online Master's of Information Technology

This online masters degree is a fast-growing profession.
Information Technology (IT) managers are in high demand. The degree is not just for mathematicians, engineers or those who studied computers as undergrads.
Instead, the field of IT is marketed by many schools. It's an area in which students can come from many educational and professional backgrounds.
An MS in Information Technology or a Master of Information Technology (MIT) offers different modules (areas of studies) or specializations. This makes it accessible and tailor-made for each student's particular career path.
Modules include:
security
networking
software development
analytics & business intelligence
These prepare students to lead and manage the computer needs of a variety of businesses and corporations.
See Also: 30 Best Online MBA in Information Systems
Online Master's of Software Engineering

A Master of Software Engineering (MSwE) degree is often a quick program. It takes an average of two years. This online program teaches the complex basics of software design and implementation.
Even with the coursework 100% online, students will complete a final software design project. This utilizes what they have learned.
Software engineers can work in a multitude of fields. The computer industry is growing quickly. These professionals can often command salaries in the six figures.
See Also: 10 Best Online Master's Programs in Software Engineering
Criminal Justice & Legal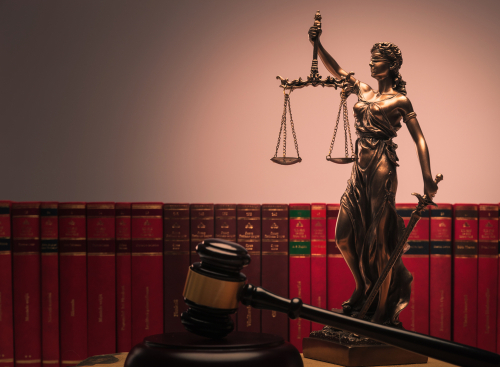 Online Master's of Criminal Justice
Wanting to understand why crime occurs, helping to put safeguards in place to protect the population, and following up to see that justice is served–these are all reasons to pursue a degree in criminal justice.
A Master of Criminal Justice (MCJ) is available online both for professionals who want to advance and for those who wish to switch careers and enter the field. Taking on average a year and a half for full time students to three years for part time, the program can be tailored to each students' needs.
Concentrations are also available to enhance the particular career paths of students. Many will go on to leadership positions in the government or law enforcement, some use this degree as a bridge to law school, and others opt to go on to teach.
See Also: 30 Best Online Masters in Criminal Justice
Online MS in Cyber Security
Many online graduate programs require a background in engineering or computer science in order to be admitted into their online Master of Science in Cyber Security.
A fast growing field, cyber security professionals protect online information from cyber attacks and prevent hackers from harming millions of people.
Able to work for private companies or the government, demand for trained cybersecurity techs continues to increase. Programs offer specializations in focus areas such as intelligence, computer forensics, network security, and malware analytics. Capstone projects are often the culmination of the program.
See Also: 50 Best Online Masters in Cybersecurity Degree Programs
Online MS in Forensic Science

This online master's degree is ideal for individuals working in law enforcement, crime laboratories or medical examination.
An MS in Forensic Science enables graduates to focus on very specialized areas in their field. These include:
toxicology
death scene investigation
arson and explosives examination
This program provides a flexible schedule to students who are working. The programs can take as few as two to as many as seven years to complete. It depends on the needs of the student.
Rolling admission makes it easy to start when the time is right for each individual. The job outlook is growing at a much higher rate than average. This is a competitive field. Earning a Master's may give you the edge you need to land that specialized job.
Online Master's of Homeland Security
Safeguarding the U.S. against terror attacks is a grim, necessary reality in today's world. To earn an MA in Homeland Security or a Master of Professional Studies in Homeland Security means graduates become equipped to deal with the worst that could happen on U.S. soil.
Not just for those already employed in intelligence or law enforcement, courses cover such topics as social psychology, public health preparedness, geospatial intelligence, threats, hazards and security, and agricultural biosecurity.
Jobs can be found in both the private and public sector, and having an MA opens up more managerial and leadership opportunities.
See Also: Top 50 Online Master's in Homeland Security
Online Master's of Law

The Master of Laws (LLM) is for U.S. law school graduates who have their JD but want to become more specialized in a specific area of law (such as taxation, child and family, or estate planning) or for international attorneys who want to become more familiar with American law and seek a shorter path to taking the bar exam and practicing in the States.
A short program, often completed in under a year when pursued full-time, this is a great option to hone one's skills in a particular area and can broaden and enhance job prospects.
Education & Teaching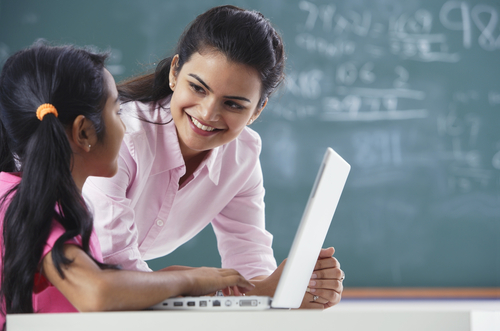 Online Master's of Education
Another one of the best online masters degrees to consider is a general online Master of Education (MEd). It is versatile and can be tailored to each student's focus area.
It's great for current educators who want to perfect their teaching approach or move into more specialized areas of education. The MEd takes as little as a year part time.
Students can maintain their current teaching positions while advancing themselves. Classes are often 100% online. But if you are not licensed as a teacher you will have to complete an internship or student teaching assignment. That's to seek licensure.
Look for programs with the seal of approval. This will be from the National Council for Accreditation of Teacher Education (NCATE) through the CAEP Accreditation System.
See Also: Best & Cheapest Online Master's in Education
Online Master of Education in Curriculum and Instruction
This online MEd allows students to focus on the instructional coordination side of education, often with a further choice of emphasis available in such specializations as:
early childhood
mathematics
health science
children's literature
STEM education
technology
It is often offered 100% online in the cohort format. The online MEd in Curriculum and Instruction also provides an opportunity for peer networking and a slower, part-time pace.
Online Master's of Education K-12
An online MEd degree in K-12 education is ideal for teachers who love working with the youngest students up to the point of higher education. A pivotal person in many young school-aged student's life, the elementary, middle, or high school teacher gains a deepening of the skills they learned in their undergraduate program in the online MEd program.
An online graduate degree can mean pay increases in addition to better preparation for the classroom, and many teachers are pursuing the degree online in order not to disrupt their current school job commitments. These soon-to-be leaders become poised through their online education for more advancement than their peers who have not obtained an advanced degree.
Online Master of Education in Educational Administration
Designed for teachers or educators who are interested in moving into administration or post-secondary school leadership, the online MEd in Educational Administration is a must to achieve those career goals.
This program is geared towards students who are working. The MEd in Educational Administration degree is often all online. Most programs offer a level of customization with specialization options.
Online Master of Education in Educational Leadership
Next up in our list of masters degree online options? Educational leadership.
Leading the institutions that guide young people is a worthy calling. But you must earn a Master of Education (MEd) in Educational Leadership first. This is a quick and affordable degree. Programs can be as short as 15 months. Tuition is often as low as under $15,000. This master's degree has a high return.
Average salaries are just under six figures. A high salary is not the only reason people choose this field, however. The positive social return is also high. Many educational leaders desire to affect change on a larger scale than just through one classroom at a time.
To initiate this kind of change, make sure that the school you pick prepares you to get your licensure or certification. This is a requirement to become a principal or administrator.
Online Master of Education in Special Education
The Master of Education (MEd) in Special Education is another top online master program. It is for established educators who are passionate about bringing different methods of learning to students. These are students who, for various reasons, need approaches other than conventional models of teaching.
More is now understood about the way the brains work in youth and children. Schools now offer programs to help train the trainer to best be able to reach these young people.
These programs offer emphases in areas such as:
autism spectrum disorder
applied behavior analysis (ABA)
intense intervention licensure
Students can focus on the particular area in which they want to make a difference. Some schools offer tracks that help students work towards their license or teaching certification. Others do not. Pick the school that will help you achieve what you need to best serve these special children.
See Also: 30 Best Master's Degree Special Education
Online Master's of Health Education
Do you want to help the public achieve health and wellness through education and demonstration? Then this is the masters online for you.
Many health jobs require a masters or even a doctorate degree. Many students are going online to earn their MS or Master of Arts in Education (MAEd).
Programs range from one to several years. There are both thesis and non-thesis options. Most graduates will go through the exam process to gain the Certified Health Education Specialist (CHES) credential. This credential is a requirement to advance in many career paths. It requires 75 hours of continuing education every five years.
Online Master's of School Counseling
Helping students of all ages is what draws many people to this field. And as there will always be students, there will always be the need for an advocate to guide students to meet their potential.
Depending on your background and strengths, you have your choice of pursuing an MS, an MA, or a Master of Education (MEd) in School Counseling. This is one of the shortest degree programs in the counseling field, often taking no more than two years to complete, but many will lengthen the program by combining it with another program to get a dual degree.
It's important to know the licensing and certification requirements for your state to make sure your program will prepare you to practice. The Council for Accreditation of Counseling & Related Educational Programs (CACREP) is the source of accreditation for school counseling programs, so look for their acronym when searching for schools.
Engineering, Math & Science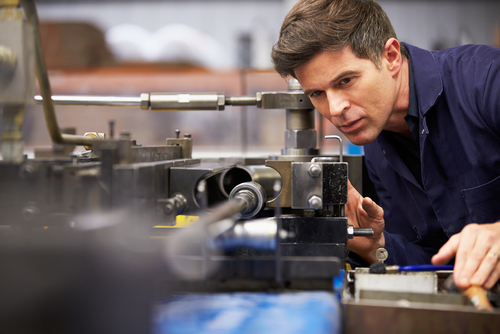 Online Master's of Biomedical Engineering
Next up on our list of masters degree online programs is a Master of Engineering (ME) with a Biomedical Engineering Specialization. It's similar to a Master of Science in Biomedical Engineering.
Either option will give students with a science background the depth of engineering they need. They will learn to solve biological and medical issues.
And as the population continues to age and develop more complex health problems, a degree in this field has a promising job outlook. There are options for special focus areas within the degree. Since it's a practice-based approach to problem-solving, often a thesis is not needed. Degree program opportunities include some online-only coursework programs.
Some of the best online master's programs have lab work, design intensives and clinical work at a teaching hospital. That's all in addition to online coursework. An online degree in Biomedical Engineering is a great pushing-off point.
See Also: Best Biomedical Engineering Degree Online
Online Master's of Civil Engineering
For those who already hold a bachelor's degree in engineering, the Master of Civil Engineering (MCE) is a top online master degree.
It's great for students who wish to move up to managerial positions in designing and building infrastructure. Most degree programs have areas of concentration. These might include:
construction management
geotechnical engineering
water and environmental resources
structures
transportation systems
Programs often don't require a thesis. The expectation is that graduates with this accredited online master's program will get licensure. Make sure your program is accredited by ABET. Your program will not get you a professional engineering (PE) license. Senior positions will not be an option.
See Also: 50 Best Civil Engineering Masters Online
Online Master's of Science in Electrical Engineering
Being key players in the development and implementation of industrial infrastructures as diverse as major and complex systems down to small and sophisticated devices that fit in the palm of your hand, electrical engineers keep the world running smoothly.
Earning an MS in Electrical Engineering welcomes graduates into a very popular and high-paying field. Job growth, however, is not expected to increase much over the next few years.
Still, with technology changing every day, highly-skilled electrical engineers are very sought after. Getting that MS might make you that much more attractive to employers.
See Also: Top 50 Online Master's in Electrical Engineering Programs
Online Master's of Science in Engineering Management
The Master's of Science in Engineering Management (MSEM) degree is another one of the best online master's degrees. It's comparable to an MBA for engineers.
You'll learn business basics and managerial techniques through the lens of the engineering industry. Graduates are prepared to work as managers in both technical and business settings.
The program requires about 30 credits to graduate. It's not too long. This is a competitive field. The job growth is slower than average. Earning a master's gives you an edge. It's also your best chance of landing a job as an engineering manager.
See Also: 50 Best Online Masters of Engineering Management
Online Master's of Science in Environmental Science
The Master of Science in Environmental Science is one of the best masters online. It gives graduates the scientific skills to study the impact of human harm on the environment. They learn to design ways of lessening the gravity of environmental damage. It's all with the intent of promoting healthy humankind.
Most programs are 100% online. They have around 30 credits to graduate. You'll need a background in environmental science or a science-related bachelor's degree. There are many jobs in state and local government.
Online Master's of Industrial Engineering
An Industrial Engineer utilizes the methods of engineering, along with mathematics and science-based approaches, in order to streamline complex systems and promote efficiency. There is a degree of creativity required. Some of the best online master's programs have capstone projects.
See Also: Best Online Industrial Engineering Programs
Online Master's of Science in Mathematics
The MS in Mathematics is a highly-adaptable program. It's one of the best online master's degrees for a reason! You can use the degree to teach. But choosing a focus such as statistics, applied mathematics, or analysis means the student is geared more towards business than academia.
A master's degree is a must to become a mathematician for the government or in the field of research. Finding a solid program is a good investment in future employment.
See Also: Best Online Master's of Mathematics Programs
Online Master's of Science in Mechanical Engineering
Here's another one of the top online master programs to consider. This is a flexible online program. It has the option of thesis or non-thesis tracks. The Master of Science in Mechanical Engineering is attractive to working professionals. It's great for those who seek to broaden their career options while continuing to work full-time.
It is the most diverse of all engineering professions. Mechanical engineers build anything with moving parts. It covers everything from robotic arms to motorcycles to air conditioning units. This makes them an asset able to work in many different fields.
See Also: Online Master's Programs in Mechanical Engineering
Online Master's of Engineering in Systems Engineering
Combining elements of specialized engineering and management, a systems engineer is the liaison between all the moving parts of engineers, management, production and client.
Complex systems demand key players who are trained and skilled to oversee and implement the intricate details. This leads to an increased interest in the Master of Engineering (M.Eng.) in Systems Engineering. This program is often all online and able to complete within three years. The degree program is ideal for current engineers who want to advance to bigger picture positions.
Healthcare & Nursing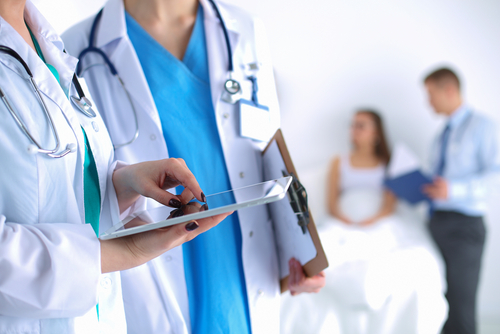 Online Master's of Emergency Management
Do you find yourself questioning the hero's choices in the latest Hollywood disaster-action film? If so, this might be one of the best online master degree programs for you.
Consider a Master of Professional Studies in Emergency & Disaster Management or a Master of Science in Emergency Management. Graduates become leaders. They plan, prepare and respond when disasters, both natural and man-made, occur.
Coursework covers such topics as:
human behavior
disaster response and recovery
risk perception
humanitarian disasters
Natural disasters and the human psyche cannot be controlled. There will always be the risk of emergency situations. Getting an online graduate degree in emergency management is smart. It means you will have the skills to prevent or contain possible damage.
Online Master's of Healthcare Administration
Earning a Master of Healthcare Administration (MHA) or Master of Science in Health Care Management is a smart choice. These master degree programs online enable students to address the needs of both patients and healthcare providers. You'll learn how to manage medical organizations.
Many schools offer full or part-time programs. This degree is an attractive option to many students wishing to advance in the field of healthcare management.
See Also: Best Masters of Health Administration Programs
Online Master's of Science in Nursing
Another one of the best masters programs online is in nursing.
Choosing to pursue a Master of Science in Nursing (MSN) can be a tough decision. Nursing is a high-paid profession. The pay-scale doesn't show a huge difference between RN's with bachelor's degrees and those with master's.
But those who decide to be advanced practice registered nurses (APRNs), such as nurse practitioners or midwives, must go on to earn a master's degree. The benefits of earning that degree are evident!
See Also: 50 Best Online Master's of Science in Nursing Degree Programs
Online Master's of Public Health
Here's another one of the best online masters program options to consider.
It has amore policy and data-based approach to healthcare than the direct service and educational component in a program for health educators. The Master of Public Health (MPH) degree shapes professionals who create and implement solutions to local and global health issues.
It is offered in around two years. You'll study topics such as:
epidemiology
biostatisics
social and behavioral sciences
principles of environmental health
The MPH prepares students to analyze data and advocate for policies to fix problems. You'll look at current healthcare issues and projected health needs of the growing population. Graduates find work in healthcare organizations. They also work for NGO's, national research agencies and public health agencies.
Liberal Arts & Humanities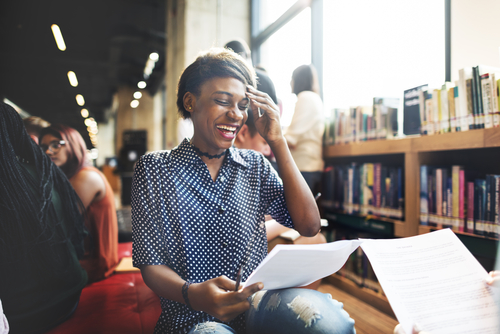 Online Master's of Communications
An MS or an MA in Communications is all about strategy. This masters program online is a smart choice.
Some of the best online master's degrees are fast-paced. As is the climate in the communications world!
You'll earn a degree in about 20 months. That means you get in and get out fast/ And get to work! You can choose your concentration to further enhance the particular skills you wish to use.
Concentrations range from public relations to global audiences to analysis of social media. You will have your pick of job titles with this degree. For example, there's Marketing Manager, Communications Director or Event Planner.
This is a competitive field. Be prepared to use your degree to market yourself first and foremost.
Online Master's of Arts in English
There a several primary reasons one would want to get an MA in English. For some it is a stepping stone to continue their schooling—most often either going on for a PhD in literature or a law degree. For others the degree is their way to become a teacher in secondary schools or community colleges.
And lastly, there are those who want to work as professional writers. And because of classes that place an emphasis on developing critical thinking and writing skills, one with this degree can also find work in other areas such as public relations, marketing, publishing, or editing and research.
For whatever reason you choose to get an MA in English, as one should expect, be prepared to submit a writing sample for admission and a thesis for graduation.
See Also: 50 Best Online English Masters Programs
Online Master's of Arts in History
Do you enjoy gaining insight into the modern world by examining and analyzing historical events? Then this might be the best masters program online for you.
The MA in History is a necessity to gain employment in any kind of history-based career. Historians work as educators in high schools and community colleges. A PhD is required to teach at the university level.
You can also find work as a curator or archivist in a museum. You could even work as a researcher. This is a competitive and slow-growing field.
Nevertheless, this is a popular degree. It lends itself in particular to online learning. Programs range in focus areas. Some of the best online master's programs offer two primary tracks: World History and American History. Most programs include a capstone project to complete the degree.
See Also: Best Online History Master's Degree Programs
Online Master's of Library Science
If you love books and helping readers find their next great adventure, a Master of Library Science (MLS) or Master of Library and Information Science (MLIS) degree might be for you. Starting salaries for librarians are not high compared to other professions in which a masters degree is required, so this is a job for those who have a passion for literature.
Graduates can of course work in public libraries, but also universities, K-12 schools, and private, specialized libraries–such as law or archive libraries. Look for programs with accreditation awarded by the American Library Association (ALA).
See Also: 50 Best Master of Library Science Online Degree Programs
Online Master's of Liberal Studies
Do you relish broadening your mind? Do you want to sharpen your critical thinking skills without picking a specialization? Then do we have an online masters program for you!
The Master of Liberal Studies (MLS) degree is the perfect fit. This is a degree that offers higher learning without limiting the classes. The MLS lets students pick what interests them the most.
Some programs have basic core class requirements to serve as a foundation. This still allows for a wealth of flexibility within the degree.
If you are open to continued learning but don't know how it fits into you career paths. Or if you are curious about many topics and just can't limit yourself to one area. This is your degree. The MLS doesn't prepare graduates for a specific career. Yet it does serve to enhance the skills that make you marketable to employers. The employment options are almost limitless with this degree. The salary possibilities also vary.
See Also: 50 Best Online Master of Liberal Studies Degree Programs
Online Master's of Religious Studies
Here's another one of the best masters programs online to consider.
It doesn't matter whether your goals are faith and ministry based, spiritual, or more comparative and cultural. A degree in this area can be an interesting and fulfilling pursuit.
There are many different faith traditions. So there are many options within this online master's degree. If ministry and direct service is your desire, you could obtain a Master of Divinity (MDiv) or an MA in Theology.
These degrees lead to work as pastor, chaplain, youth minister, or faith-based counselor.
See Also: 40 Best Online Master of Religious Studies Degree Programs
Public Service, Psychology & Counseling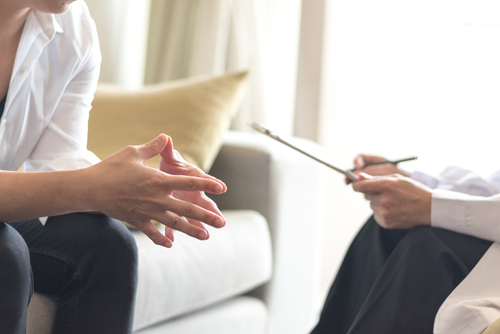 Online Master's of Arts in Counseling
Another of the best online master's degree programs is in counseling.
This is a broad degree area. It has lots of specialization options. The MA in Counseling is for those who wish to make a positive change in the world by helping individuals.
Focus areas include:
clinical mental health
human services
school counseling
marriage and family therapy
substance abuse
Christian counseling
Accreditation comes from the Council for Accreditation of Counseling & Related Educational Programs (CACREP). Understand the licensing requirements for your state to get the most out of your online program.
See Also: Top 50 Online Master's in Counseling Programs
Online Master's of Public Administration
A Master in Public Administration (MPA) is likened to the MBA for the public sector. Courses teach core leadership values, management skills, and finance principles through a public perspective (as opposed to through the lens of a business-only, privatized focus).
Aiming to work for non-profits, at any level of the government, or in the private sector, public administration students benefit from an interdisciplinary approach with class offerings ranging from policy analysis to human resource management to criminal justice to fiscal decision making.
With an emphasis on implementing programs, managing projects, and solving problems, the public administration career path is active and involved. Accreditation is granted by the National Association of Schools of Public Affairs and Administration (NASPAA).
Online Master's of Science in Psychology
Ideal for students who want to work with the public as an organizational or industrial psychologist rather than as a psychologist who provides counseling services to individuals.
An online MS in Psychology focuses more on research methods and theoretical principles and will not provide the clinical training which is necessary to gain a license to practice as a counselor. Industrial psychologists work with companies to ensure healthy, functioning workplaces, applying psychological methods to help deal with conflicts when they arise and promote efficiency.
See Also: 50 Best Online Master of Psychology Degree Programs
Another one of the top online master's degree programs is in social work.
Is justice and empowerment for the marginalized and impoverished is your soapbox? The Master of Social Work (MSW) degree will help you make a positive difference in society.
There are two options when pursuing an MSW. That's the clinical track or the macro track. The clinical path is for the traditional social worker. These are those who wish to work with individuals. You might focus on children or those with drug addiction or mental health issues.
Graduates must work for at least two more years in an internship or supervised clinical setting. That's before passing a clinical exam to gain licensure. Job outlook is positive for licensed social worker with MSW degrees.
See Also:10 Best Online Masters in Social Work