Ready to find your ideal master's program?
www.mastersprogramsguide.com is an advertising-supported site. Featured or trusted partner programs and all school search, finder, or match results are for schools that compensate us. This compensation does not influence our school rankings, resource guides, or other editorially-independent information published on this site.
Does spending your day tinkering with computers sound like a good time to you? And if that doesn't do the trick, how does making more than $130,000 a year sound?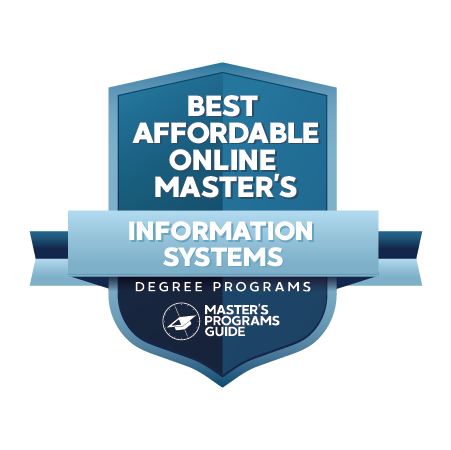 Earning a degree in information systems is a great way to enable you to do both. The reality is that this field is in high demand. 
Just about every company today is, in some way, shape, or form, a tech company. It doesn't matter what your business specializes in—every organization needs talented information systems professionals to help them navigate the ever-changing world of information technology. 
There are all kinds of information systems programs out there, including many offered by business schools. Why? The two disciplines are actually closely related. You need to be able to integrate all kinds of soft skills into your work, including communication and collaboration, in order to succeed in this fast-paced field. 
In short, information systems refer to a set of tools that are used to record, interpret, collect, and organize data. These systems are integral to business administration and management. Today, most information systems consist of computer-based models with a variety of components, including software, network, and hardware. 
When you pursue a degree in information systems, you'll explore the relationship between these methods and the algorithms that can be used to drive these technological systems. 
Graduating from a program in information systems will prepare you for a wide variety of careers. Not only could you work as a computer programmer or web developer, but you could also become an IT analyst, a network architect, or a cybersecurity specialist, too. 
Ultimately, your outcomes are limited only by your own aspirations. Want to work in data security? That's an option. Prefer to work as a network administrator? You can do that, too. Although a master's degree in information systems is a great place to start, you'll be able to further hone your area of expertise by taking specific classes in the areas that interest you most. 
You'll find all kinds of programs in information systems out there, but it's vital that you find a degree that will mesh not only with your career goals, but also your current lifestyle. If you're already working full-time, it might seem challenging to find the time to fit earning a degree into your busy schedule. 
Rest assured, it can be done. You just need to consider an online degree. This way, you'll still have access to all the networking opportunities, internship programs, and faculty connections that you would if you were studying on-campus. 
However, you'll be able to take classes and complete your coursework at the times that make the most sense for your schedule. This is a must-have program feature if you are already working full-time or have a family to take care of in addition to earning a degree. 
Ready to learn more? Here are some more reasons why you need to earn an affordable online master's in information systems.
See Also: 10 Best Master's in Industrial Engineering
Common Application and Admission Questions
Finding the right master's in the information system can be tricky. Since you're reading this article, the good news is that you've already crossed a major item off your list. You've started researching all the options that are out there!
Starting with online programs is a great place to start, too. This will help you narrow down your search, but rest assured, there are plenty of online degrees you can choose from, too. 
Before you start filling out applications, there are several factors you will need to consider. While it's smart to apply to several different schools (and not hedge your bets on one single application), you should avoid the temptation of applying to dozens of different programs. After all, most applications require admissions fees—and those can really add up!
Instead, pick just a few. Consider your personal preferences and learning style before you make your final decision. There are some questions you can ask yourself while you are starting your search.
For example, think about whether the program meets various credentialing requirements in the industry in which you currently work (if this applies to you). You may also want to consider whether the program offers you the opportunity to pursue various concentrations. If you're interested in specializing in a specific area of information systems, this is something you'll want to consider for sure. 
You may also want to think about whether the school offers things like access to extracurriculars and career placements services. Will you be able to access on-campus resources, such as tutoring or technical support? Will the structure of the courses enable you to work independently or will you be required to meet up with a group? You may also want to consider whether the program can be completed on a full- or part-time basis, depending on your needs.
Once you have figured out the factors that matter most to you, it's time to look at program requirements. Most degrees will require around 30 to 60 credit hours of work before graduation. Some also require hands-on work experience or the compilation of a final capstone project. 
If you're coming into your coursework with no prior background in information systems, you may be required to make up for the deficit by taking some prerequisite courses. These are usually required before you are allowed to move on to the core required courses. Make sure your university is accredited. This is important not only for transferring credits later on, but also for financial aid purposes. 
After you've narrowed your choices down to just a few options, it's time to start filling out applications. Today, most applications can be completed online (although you can contact the admissions office at your school life you would rather complete a paper application). You'll have to submit transcripts from any other college you attended. 
In most cases, you don't have to have a degree in information systems, although this can help. You will probably need to take and do well on the GRE (Graduate Record Examination). You will likely need a GPA of at least 3.0, although this varies by the university.
In addition to these basic requirements, you may also need to submit letters of recommendation, evidence of work experience, a personal essay, and an updated resume, too. Contact the college's admissions office before you start filling out your application if you have any specific questions.
See Also: Best Online Master's Programs in HCI
What About Financial Aid & Scholarships?
In most cases, you will also be able to apply for any financial aid and scholarships online, too. It's important that you research the specific deadlines that are associated with your college and the information systems program you have chosen. Deadlines can vary between colleges (and even among different programs at a college) for certain awards. 
Most colleges admit students in both the fall and spring semesters, with a majority of all students beginning their studies in the fall. In that case, you will want to have all of your financial aid documentation completed in the previous spring.
It's never too soon to start thinking about financial aid! After all, earning a master's degree is a significant financial undertaking. You've probably already spent a large chunk of change on your undergraduate degree, so it's important that you consider programs at universities that offer generous financial support.
A common trap that students fall into when looking for colleges is assuming that a public school will always be less expensive than that of a private school. While this is sometimes true, it's important to remember that private colleges are often able to offer significant amounts of financial aid to help offset the cost of attendance. 
The good news is that online programs, by their very nature alone, tend to be much cheaper than those offered in a traditional fashion. This is because you won't have to pay for things like room and board, transportation, parking, and other unnecessary fees. Make sure you factor in other costs of attendance, though, like books and computers. 
Check with the financial aid office at your school to see what awards are available for students interested in information systems. Often, all graduate students will be considered for the same financial aid opportunities, but sometimes, there are designated awards that are earmarked for students in specific programs. 
In any case, you should always fill out the FAFSA (the Free Application for Federal Student Aid). This is the first—and necessary—step toward obtaining any kind of state or federal financial aid. You can start this process on January 1 of the year in which you plan on attending college. To be eligible, you will need to have a high school diploma or GED (and you cannot have a felony). 
When completing the FAFSA, you'll need your tax information from the previous year ready to go. If you're applying for financial aid to attend college in 2020, that means you'll need documentation from 2019. You may need things like your federal and state income tax returns, W-2s, and perhaps even things like bank statements, too.
This application won't take you very long to complete, but it's incredibly important. It will determine your eligibility for any federal and state assistance, including grants, loans, and work-study. Many universities also use the information from the FAFSA to determine your eligibility for additional awards, too. 
One of the best things you can do early on to prepare for the financial aid process is to make yourself as desirable a candidate as possible. Work on keeping your grades high and study hard so you score well on the GRE! 
See Also: Best Affordable Master's Degree Programs
How Much Can I Make With a Master's in Information Systems?
Information systems is a broad field, so there's not one hard and fast number on how much money you will make. On average, though, the earning potential for students who earn a master's in information systems is quite high. 
When you get a master's in information systems, you'll open up the door to a variety of rewarding careers, including those in information security, database design, and application development. Although you could go on to work directly with technology—some graduates go on to code software or build systems—that's not your only option.
In fact, information systems students usually end up working toward more business-specific objectives, like information systems management, network management, and technology auditing. 
Salaries vary quite a bit because the field is so diverse. While some mid-level jobs pay around $60,000, others pay closer to six figures. 
As an information systems analyst, one of the highest-earning careers in this field, you'll earn $78,000 or more per year, according to Payscale. Top earners bring in well over $95,000, despite the fact that this is an entry-level position.
You could also become an information systems manager. The average pay for information systems managers, according to the Bureau of Labor Statistics, is close to $143,000. You might also consider becoming an enterprise architecture manager. In this field, you'll oversee the configuration of integrated information system architecture and support and resolve the team when any issues arrive. 
You're likely to earn a much higher salary in this diverse field if you earn a master's degree. On average, professionals with a master's in information systems make about $16,000 more per year than those who only hold bachelor's degrees—that's according to a recent study conducted by Georgetown University. 
Want to increase your earning potential even more? Consider moving to a major city like San Francisco, Chicago, New York City, or Washington, D.C. All of these locations are top-paying cities for jobs in technology. Sure, the rent will be higher—but the job opportunities will be plentiful. 
No matter where you live, though, you're sure to find a job in information systems. In fact, the employment of information systems and computer managers is expected to grow by 11% from 2018 to 2028. This is much faster than the national average for all occupations and is likely driven by the fact that just about all industries now rely on developments in information systems and computer technology to grow their businesses. 
In short, if you want to earn a high salary and never have to worry about being able to find a job, earning a master's degree in information systems is a wise choice. 
What Are the Best Information Systems Degrees?
We know that you have educational goals that you're itching to pursue, but you may not know where to start. The editors of Master's Programs Guide utilize a unique ranking methodology based on the following five aspects:
25% Overall Degree Affordability: Average cost of undergraduate and graduate tuition per school
25% Graduation Rate: Number of students who start at the university and actually finish there
20% Earnings Potential: Average mid-career salary of school alumni
20% Selectivity: The number of students who apply versus the number who actually get accepted
10% Online Graduate Offerings: The number of programs offered online in each department
At Master's Programs Guide, we strive to do our best to guide you and your family toward a fruitful academic career. The pursuit of knowledge is a noble one, and we want to help you reach your goals.
Master of Science in Information Systems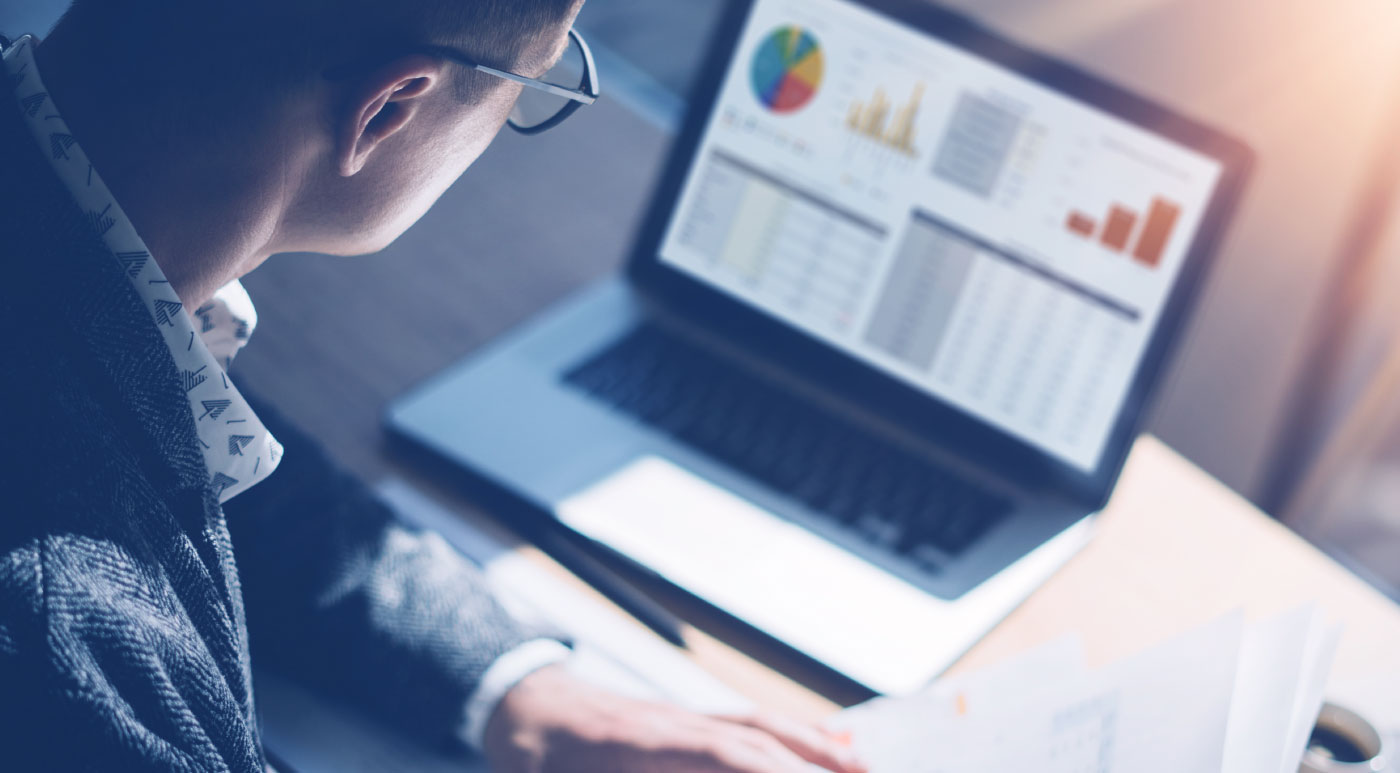 It's one of the largest evangelical Christian universities in the world, but you wouldn't know it. Liberty University prides itself on offering hands-on programs and close-knit faculty connections to students in dozens of undergraduate and graduate majors. 
The Master of Science in information systems is just one of the more than 550 different degrees offered at Liberty. Many of these programs are available exclusively online—close to 300 of them, in fact. 
Classified as a doctoral research university with moderate research activity by the Carnegie Classification, the university also has designations by the Department of Homeland Security and the National Security Agency as a National Centre of Academic Excellence in Cyber Defense Education. 
That's a huge selling point if you're looking for programs in information systems. There is no better university to prepare you for a career in technology than one sporting these designations. 
Consisting of 36 credit hours, the degree takes most students just a year and a half to complete. Classes are offered entirely online, with each course consisting of just eight weeks of study.
For most students, this is incredibly convenient. You'll be able to move quickly through the curriculum so you don't have to spend time rehashing material you already know. 
In this degree, you'll gain the skills you need to design and improve the data networks of various organizations. You'll also gain vital skills in business management, computer systems, and operations, too. Upon completing this program, you'll be poised to work in a variety of fields, including business, nonprofit, or government settings. 
The degree moves beyond programming and explores the operations component of computer science. You'll explore several perspectives as they relate to the discipline, too, including those in ethics, security, design, and strategy.  The program goes beyond basic technical practice to more advanced business theory, enabling you to solve some of the most difficult problems in technology management. 
A hands-on program, it will provide you with the practical knowledge in technology management that you need to design and execute effective technology solutions for business operations. You'll gain mastery of cutting-edge techniques for data management systems, too. As a master of science, this degree offers technical training in a variety of hands-on disciplines. 
You will be allowed to pursue an additional specialization if you so choose, too. Liberty offers customization tracks in technology management and information assurance. You'll take classes like Telecommunications and Network Security, Information Operations and Security, and IT Project Management in addition to required core courses. 
This degree is also remarkably affordable. Unlike many schools in the country that continue to raise their tuition rates, Liberty University has not raised tuition for more than five years. Since this school is a nonprofit university, it's able to keep costs much lower. 
Master of Science in Information Systems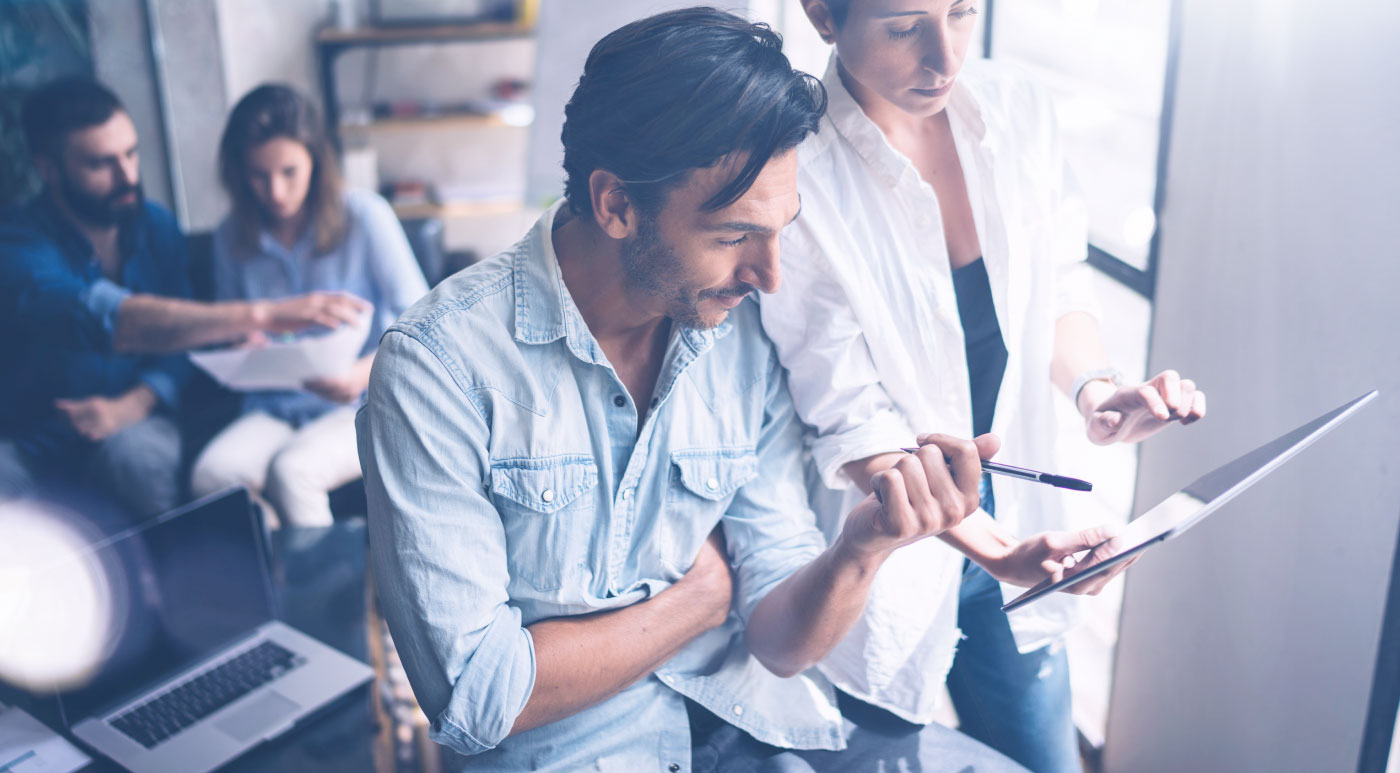 Iowa State University has always been known as a groundbreaking school. It was founded in 1858 and was coeducational from its inception, one of the few schools in the country at the time with this kind of distinction. 
Later, this Ames, IA school became the first in the country to be designated as a land-grant institution under the 1862 Morrill Act. Today, Iowa State University continues to break with tradition, offering more than 112 master's degree programs (many of them available completely online).
The Master of Science in information systems is just one of the many hands-on programs you can complete remotely with Iowa State University. The degree is a STEM-designated program, meaning you can extend an Optional Practical Training work permit, if this applies to you, for up to 36 months after graduation. 
The curriculum for his program was designed with employer feedback in mind. After all, the industry is filled with employers seeking trained professionals who know how to handle both cutting-edge technology as well as the challenges of business management. 
Because this career is so laser-aligned with industry needs, graduates are highly successful at finding jobs upon graduation—in fact, Iowa State graduates are some of the most highly sought-after by employers. The program has a 100% employment rate with an average salary of $80,063. Graduates are frequently hired by world-renowned companies like Google and Accenture before they even complete their degrees.
This program is offered on-campus as well as online. Students have the ultimate flexibility in scheduling their classes and are afforded up to seven years to complete their degrees. Working professionals can complete the degree while studying part-time.
As a student in this program, you will also have the ability to pursue a double-major with an MBA or to explore a variety of business-related certificates and minors. For just the Master of Science in information systems, you'll be required to complete 15 credits of core courses in topics like Management Information Systems, Project Management, and Business Analytics Foundation. 
You can then move on to take unique electives like Organizational and Social Implications of HCI and Information Warfare. The program also comes with an optional thesis, which will allow you to waive an experiential learning capstone. 
You don't have to spend a fortune to earn a degree here, either. The Ivy College of Business offers a Heartland Scholarship for $5,000 each for Iowa residents who pursue this program. Other financial opportunities, including scholarships and grants, are available, too. 
To apply for admission, you'll need to submit a personal essay, transcripts, and letters of recommendation. If you plan on enrolling in the fall, you'll need to submit all of your materials no later than July 1. 
Master of Computer Information Systems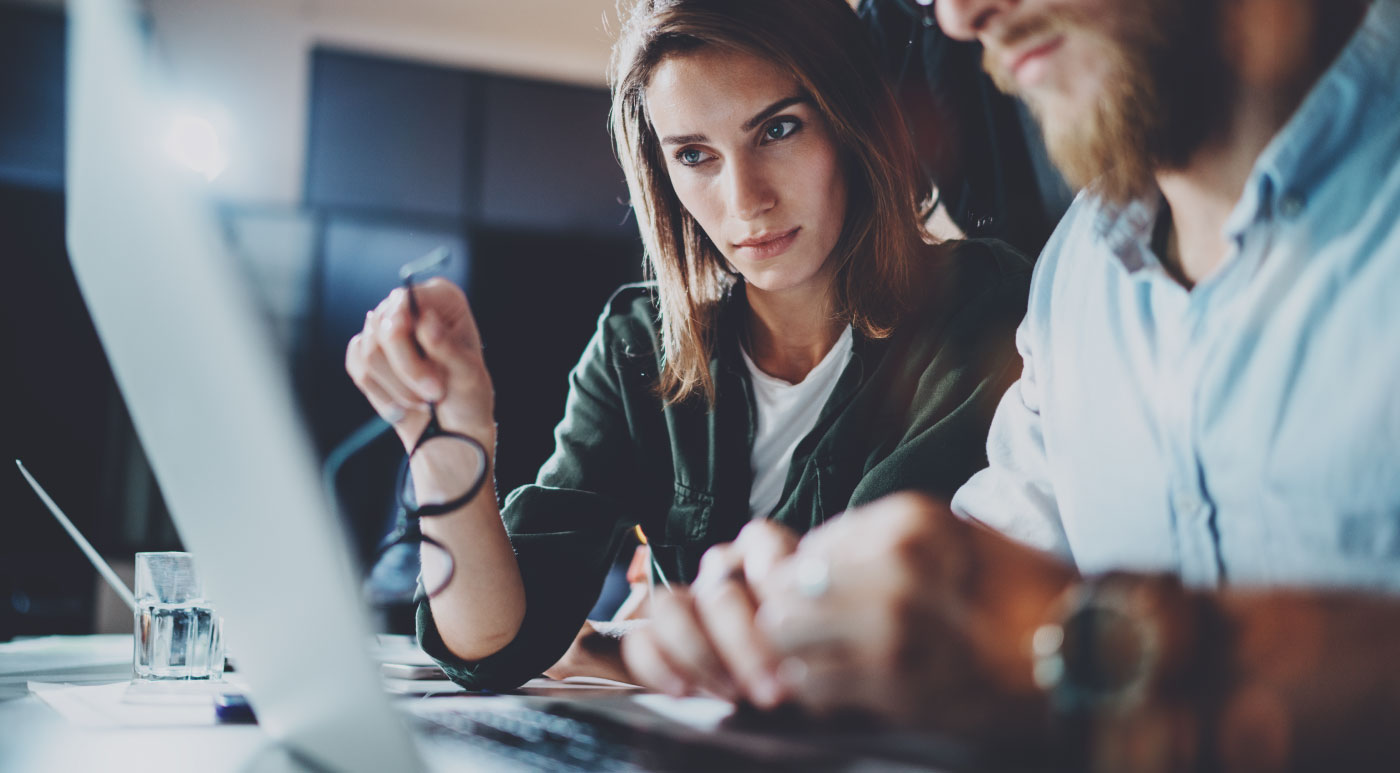 There's a lot to love about Colorado State University – Fort Collins. This school, a public research university, is the state's premier land grant university and the flagship university of the state university system. 
Despite its large size—it has an enrollment of more than 33,000 students—the school is able to offer attentive and immersive programs in more than 55 fields of graduate study. It's not all work and no play here, though. The school is also known for its 325 different student organizations and 17 intercollegiate sports, many of which are in the NCAA Division I conference. 
Enroll at Colorado State University-Fort Collins, and you'll become known as a "Ram," a testament to the fighting spirit at this school. You'll find this tradition of strength and pride carried forth throughout all of the university's online programs, including the Master of Computer Information Systems. 
This program will provide you with the tools you need to create or grow your career in computer information systems. Featuring a cutting-edge curriculum, the program integrates core courses in project management, information technology, and business systems to help you meet the demands of the busy, challenging industry. 
Not only will you be able to complete this degree on a full-time basis completely online, but you can also complete it part-time if you'd prefer. You can take as long as five years to finish your studies, which is essential if you are trying to work or manage other life commitments along with completing a degree. 
Upon graduation, you'll experience some of the best career outcomes in the country. Nearly all graduates are placed in the IT field prior to graduation. In addition, graduates of this program have some of the highest starting salaries among all other majors at Colorado State. 
The degree consists of 33 credit hours of study and can be completed in as little as a year and a half, if you choose to study on a full-time basis. Prior to admission, you can take up to 12 credits of coursework at another school. Core courses include things like Information Technology and Project Management, Business Database Systems, and Business Visual Application Development. 
You can also take a range of electives in fields like Cybersecurity or Information Technology Management. Not satisfied with taking those electives alone? Don't worry. The university also offers driven students the opportunity to pursue additional graduate certificates in topics like business information systems and business intelligence, too. You'll be on your way a more personally tailored, rewarding career in no time!
The Master of Computer Information Systems at Colorado State is also incredibly affordable. You'll get access to all the same student services that you'd expect if you were studying on campus. However, you'll pay just $867 per credit hour, inclusive of many (though not all) fees. Plus, significant financial aid is available for students who qualify. 
Master of Science in Information Systems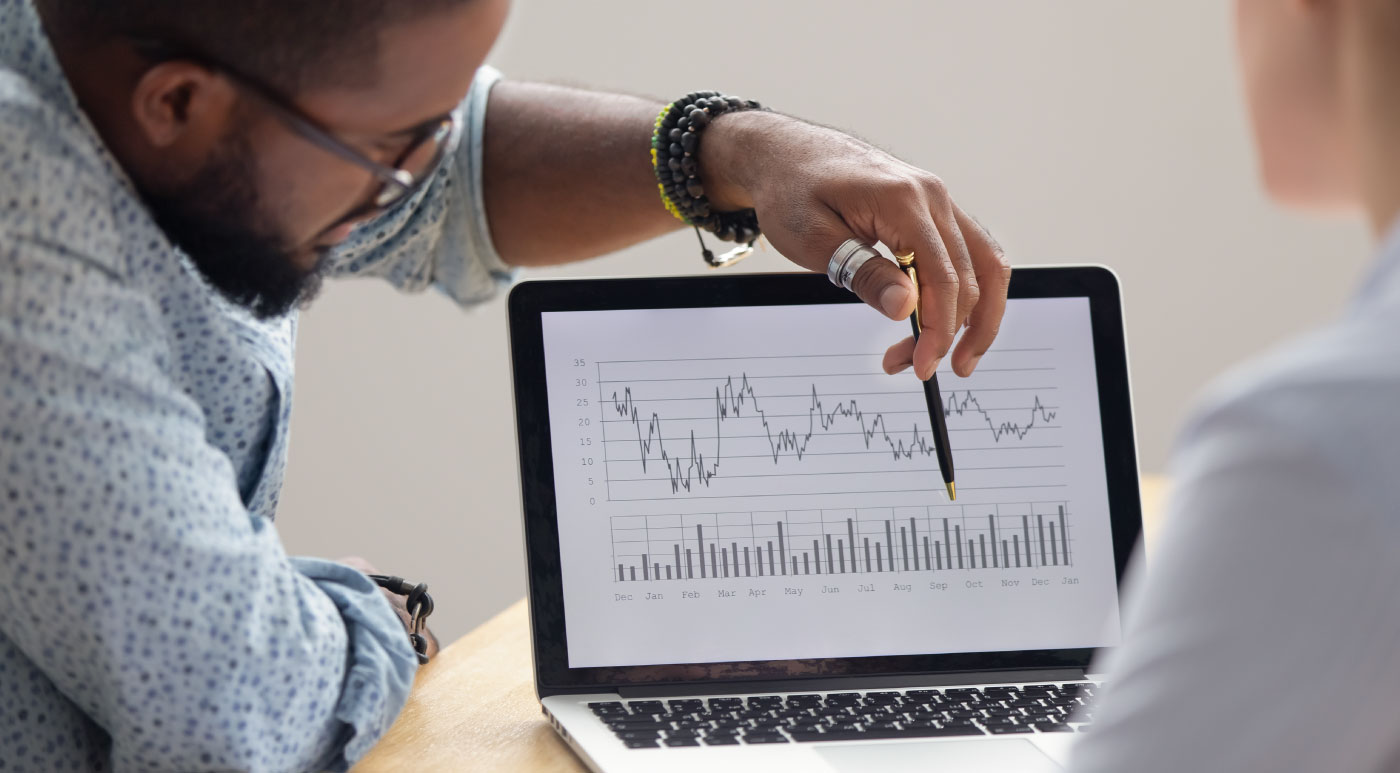 One of just a handful of land, sea, and space grant institutions in the country, the University of Maine—or UMaine, as it is affectionately known— is one of the best places in the nation to study information systems. 
That might sound odd—after all, the University of Maine is best known for its programs related to environmental science and sustainability. However, with more than 70 master's degree programs and 30 doctoral programs, there's more to this university than first meets the eye. 
The Master of Science in information systems at the University of Maine focuses on the managerial, technical, and policy-based issues surrounding building and managing computer-based information systems in a variety of organizations. Upon graduation, you'll be able to help meet the demand for graduates who have both high-level information skills and strong business acumen.
With all classes available entirely online, the program consists of 30 credit hours. You'll take five three-credit core courses in addition to fifteen elective credits. Because you will be allowed to take so many elective classes, you'll have the opportunity to tailor your degree to a field that interests you most. 
As a result, this program is incredibly diverse. Graduates and current students have undergraduate experience in a wide range of areas, including ecology, English, accounting, nursing, and more. This varied program is designed to accommodate students from ranging backgrounds. 
Although you'll be provided with all the hands-on, student-focused instruction you need to be successful, you'll also be able to develop advanced technical skills in things like information law and ethics, computer networks, systems development, and more. You can choose to add on an additional graduate certificate in information systems, if you so choose, or you can stick to the core required courses.
Some of the most popular core courses include Human-Computer Interaction and Information Systems Law. You'll have up to six years to complete your studies, but you can graduate in as little as two years if you would prefer to study on a full-time basis. 
This program espouses a generous and flexible rolling admissions timeline. You can apply for admission at any time that is convenient for you, although you'll want to apply early if you're interested in scholarships or research assistantship. The Office of Student Financial Aid at the University of Maine offers numerous awards to students, including loans, grants, and scholarships. 
To be eligible for admission, you'll need to have a four-year bachelor's degree from an accredited college or university. You don't have to have taken any programming courses or have a background in computer science, however these can help you get a leg up when it comes to completing your classes. 
Master of Science in Management Information Systems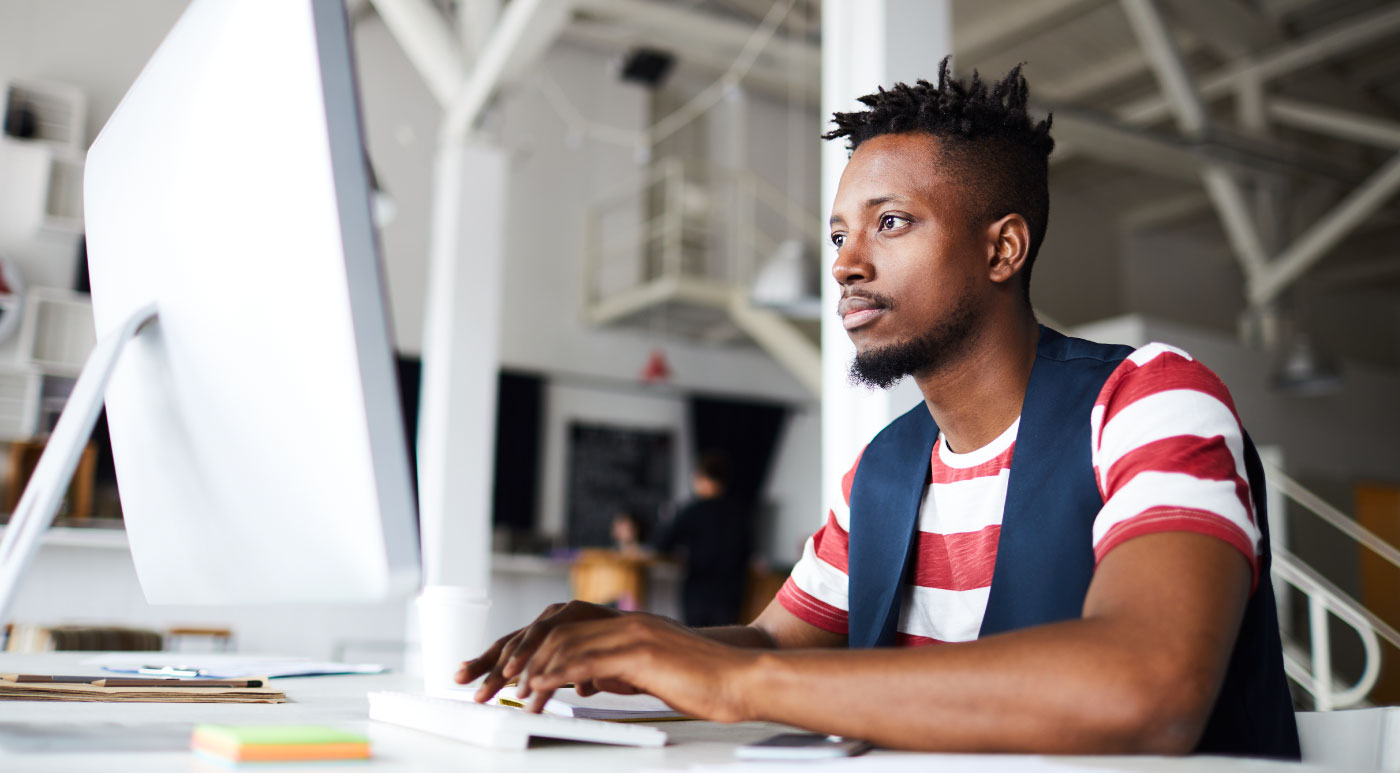 Nova Southeastern University, located in Fort Lauderdale-Davie, FL, was first established as the Nova University of Advanced Technology. From day one, this school has had an emphasis on providing learners of all kinds with exceptional programs in the physical, technological, and social sciences. 
The school was first founded on a former naval outlying landing field that was constructed at the height of World War II. Later, the school merged with the Southeastern University of the Health Sciences, enabling it to offer a greater breadth and depth of program offerings, and changed its name to Nova Southeastern University. 
The Nova that students know and love today is one of the very best when it comes to providing high-quality academic programs. The school offers associate, bachelor's, master's, doctoral, and specialist degrees in a wide array of fields. One of these top programs is the Master of Science in management information systems. 
Designed for students who have undergraduate backgrounds in management information systems, business administration, information technology, or a related field, this program is also open to students with no prerequisite training or knowledge. You'll just have to take a basic graduate-level course, Foundations of Programming, Data Structures, and Algorithm, at the onset of your program.
Otherwise, you'll take 30 required credit hours. These 30 hours can be broken down into ten courses, seven of which are considered core courses. Core course topics cover things like data analytics, human-computer interaction, and information privacy and ethics.
At Nova Southeastern, you'll also have the option to pursue a concentration. You can concentrate your study in topics like data analytics, information assurance and cybersecurity management, or user experience (UX)/human-computer interaction. By pursuing one of these specialties, you'll prepare yourself for a rewarding career while also exploring your passions. 
This degree is offered both online and on-campus in South Florida. You'll learn how to apply information technology to the dissemination and collection of information in all kinds of management and decision-making settings. Not only will you gain solid training in the more theoretical aspects of information systems, but you'll be able to tackle complex real-world problems, too. 
The Master of Science in information systems at Nova Southeastern University is housed in the College of Computing and Engineering. This school is home to a number of other high-ranking programs, including those in computer science, data analysis, cybersecurity management, information technology, and technology and organizational leadership. 
A highly affordable program, this degree features low tuition starting at just $874 per credit hour. Significant amounts of financial aid are available, too, including scholarships that are earmarked specifically for students studying in the College of Computing and Engineering. In addition to endowed scholarships, there are also awards available for learners who wish to complete hands-on research while they are completing their degrees.
MS in Information Systems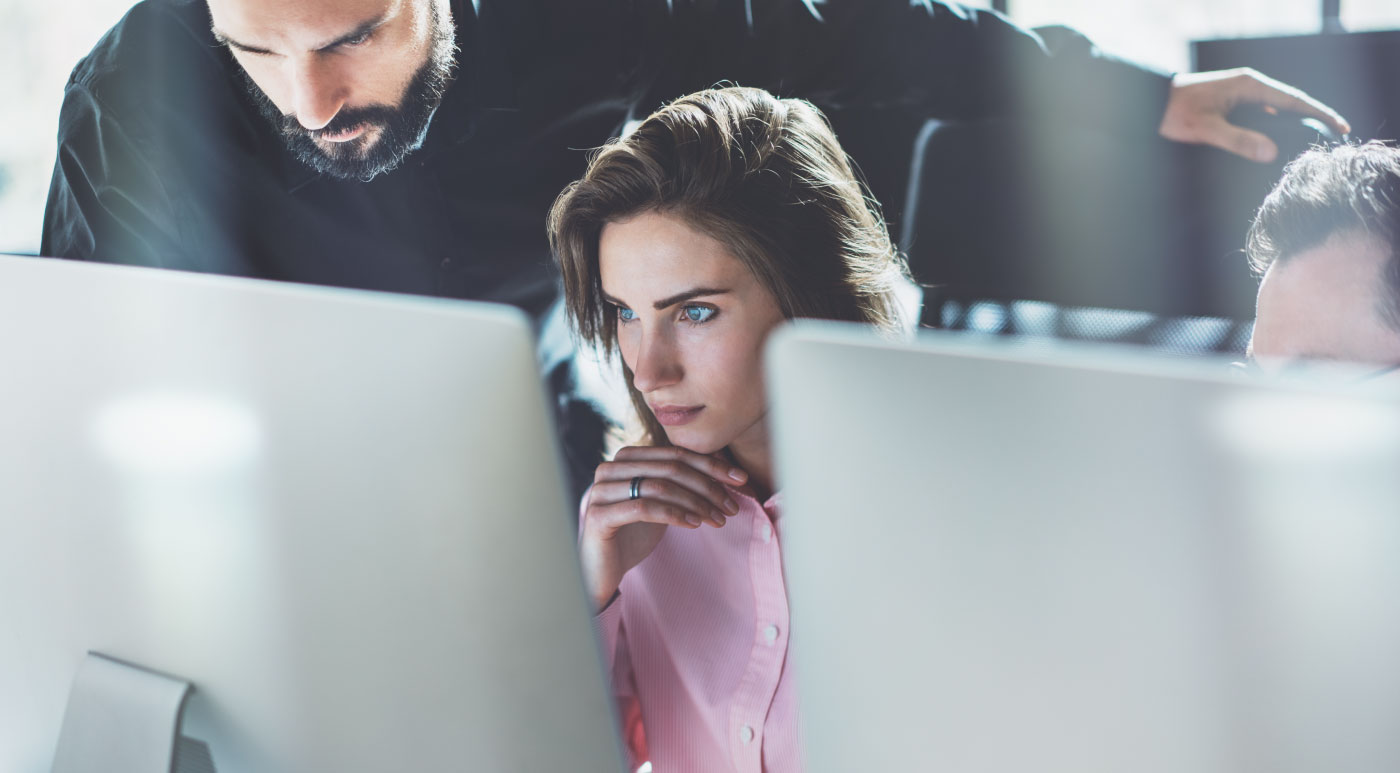 Although DePaul University, located in Chicago, IL, is a private Roman Catholic University, it is still one of the most affordable schools you will find in your search for the best online master's in information systems. 
You don't have to sacrifice quality for affordability, either. In fact, DePaul has a reputation for its academic prestige. Currently, the school enrolls more than 22,000 students in a wide array of fields. Most students study from afar—in fact, 90% of all DePaul students either commute or live off-campus (many of them choosing to study online).
If you decide to pursue the exceptional Master of Science in information systems at DePaul, you'll be in good company. This program is selected by some of the best and brightest students who are studying from all over the country. 
The Master of Science in information systems at DePaul is great for any student who is interested in pursuing work at an IT organization or in gaining the skills necessary to manage information in any kind of business. The program emphasizes skill development in a variety of diverse technology trends, digital transformation, and business analytics. Students can choose to take classes in six different elective domains.
These six domains are project management and business analysis, analytics-driven decision making, IT governance and legal responsibilities, data management, digital innovation and entrepreneurship, and IT leadership and operations. 
Students will also have the opportunity to learn about the latest versions of SAP ERP systems and tools as well as to customize their studies in a chosen area, too. 
The program has excellent job outcomes, with 95% of all graduates employed or continuing their education within six months of graduation. The average salary of those graduates at six months after completing their studies? $78,000! Those numbers speak for themselves, to say the least.
You don't have to pay an arm and a leg in order to gain this kind of earning potential, either. Not only is tuition incredibly affordable at DePaul, but a number of scholarships and other financial aid opportunities are offered to distance learners, too. 
All course components can be completed online. One hundred percent of all program lectures, including audio and video snippets, whiteboard writing, and supplemental materials, are captured and then housed online for students to access whenever it is most convenient for them. 
This program can be completed entirely online or on-campus. Students will be able to join all kinds of opportunities to help them build their skills, including the DePaul Information Systems Student Organization. 
This large organization is exclusive to DePaul and has a branch just for information systems majors. It helps provide learners with access to professional development, social networking, and other valuable tools to help them grow their skills and networks.  
To apply for fall admission, you'll need to submit your materials no later than August 1. You will have to complete an online application and send in any transcripts and supplemental materials, like letters of recommendation and valid certifications, too. 
Master's in Management Information Systems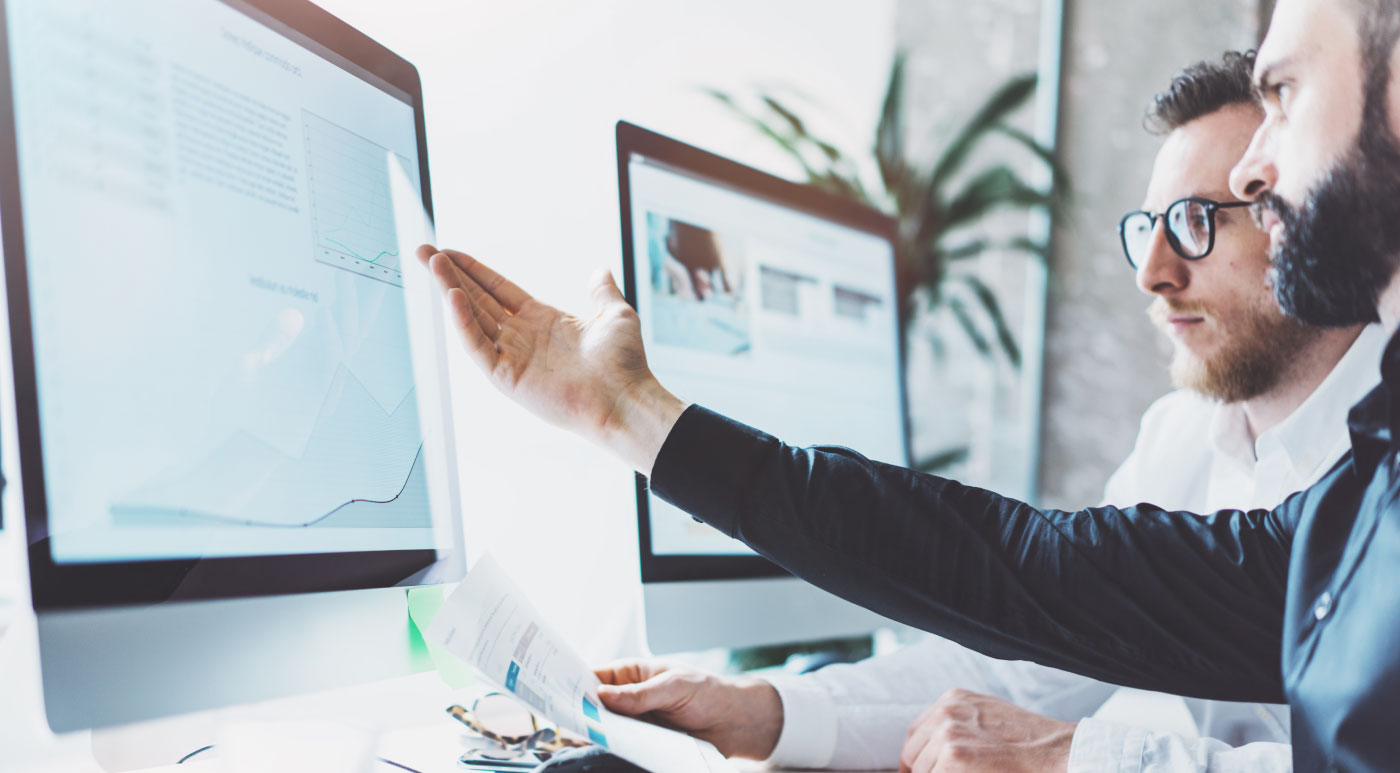 Oklahoma State University has locations all around the state and was first founded as the Oklahoma Agricultural and Mechanical College. The flagship institution of the Oklahoma State University System, the school is another one that is classified by the Carnegie Foundation as a research university with the highest research activity. 
What this means for you, as a graduate student, is that you will be afforded some of the very best opportunities to get involved on campus. You'll be able to explore extensive opportunities for research and internships, which will make you a more well-rounded candidate when it comes time to apply to jobs. 
Thinking about studying information systems? If so, you might want to consider the online master's degree in management information systems at Oklahoma State University. The on-campus version of this program has been around since 1998, offering personally-tailored solutions to students who are interested in becoming masters of knowing how to provide solutions to data and security and business information systems needs. The program has been repeatedly recognized as one of the best in the country.
Offered by the Spears School of Business, the program is one of many in this division that provides learners with an alternative way to earn a degree. As a student in this program, you'll have access to online courses at all hours of the day and night. You'll be able to interact with a wide variety of virtual activities and multimedia content to further your learning, too.
A STEM-designated online program, it requires 33 credit hours for completion. You'll take courses covering topics such as data warehousing, visualizations, information assurance, and big data. You will also spend time bolstering your soft skills in various professional development courses, too.
While you can pursue this degree as a standalone program, most students choose to add a specialization to their studies. You can choose from three degree options: health informatics, big data, and information assurance security. Students are also welcome to take other courses offered by the Spears School of Business. Related programs include finance, management, economics, accounting, and entrepreneurship.
To be eligible for admission, you will need to have a minimum of a 3.0 undergraduate GPA (and a 3.25 GPA in courses related to your major). The program only accepts students in the fall semester and requires that all students apply by March 1. You will also need a minimum GMAT score of 550 or a GRE score of 305. 
Several scholarships and assistantships are available in conjunction with the Watson Graduate School of Management. Even if you don't receive any financial assistance, the program is still incredibly affordable. Tuition starts at just $519 per credit hour. Military discounts are available as well. 
Master of Science in Information Systems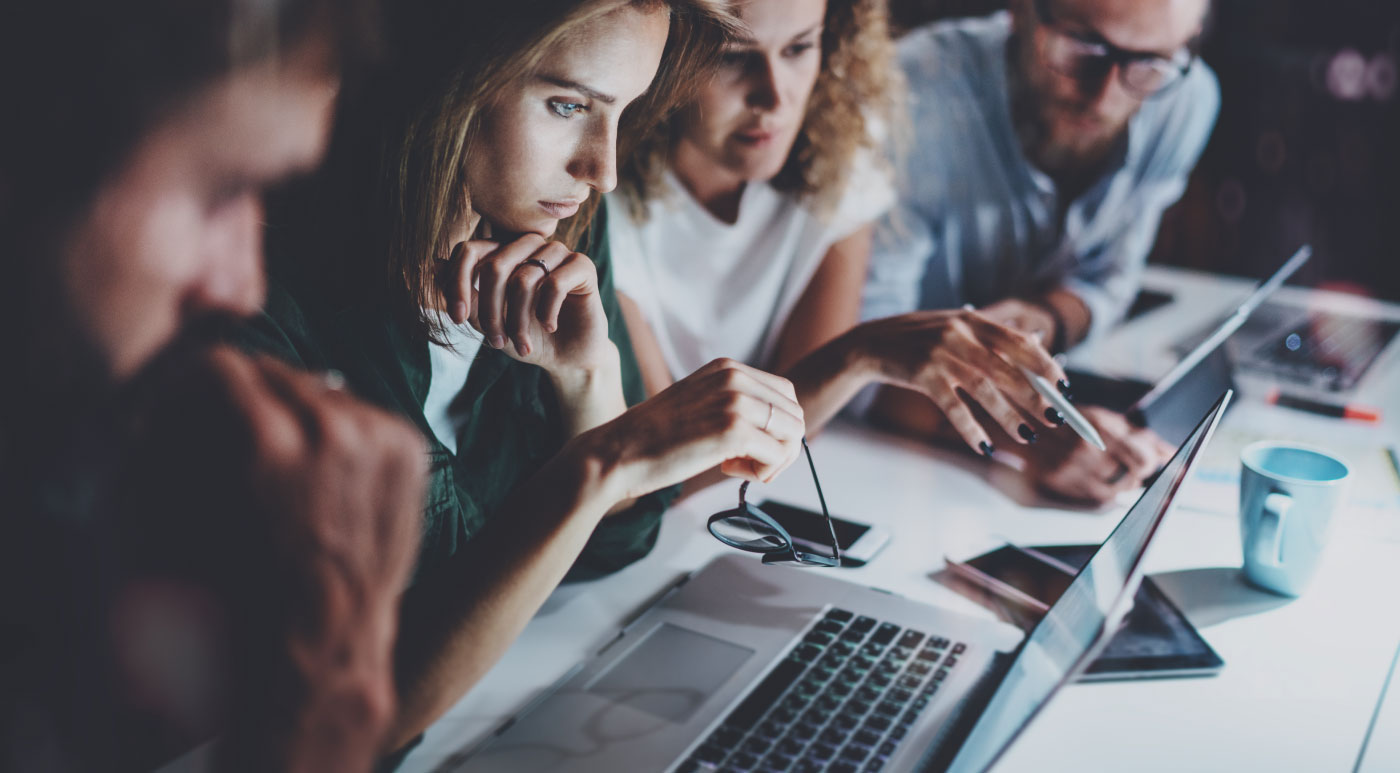 If you live in the state of Alabama, the University of Alabama at Birmingham is likely an institution with which you are quite familiar. In fact, the schools are the state's largest employer, keeping more than 23,000 faculty and a total of 53,000 jobs at the university. 
In addition to being a major economic driver in the state of Alabama, the University of Alabama at Birmingham is also one of the country's best public research universities. It offers more than 140 programs of study in 12 different divisions. At the University of Alabama, you can earn a degree in just about anything you want.
And if a degree in information systems is what you have in mind, you won't find a better college than the University of Alabama at Birmingham. 
This program provides additional training to students who have already excelled in information systems at the undergraduate level. It's offered by the Collat School of Business at the University of Alabama at Birmingham. Here, you'll receive extensive training in both business and technology to help you enforce your technical skills. You will also become a stronger communicator and leader, too. 
This program is accredited by AACSB, the Association to Advance Collegiate Schools of Business. This American professional organization accredits only a handful of schools in the country for their exceptional programs in business. The degree is also recognized as a top training program and a Center of Excellence by the U.S. Department of Homeland Security and the National Security Agency.
You'll be able to study a custom curriculum that is designed by a specialized advisory council of IT professionals. You can earn a degree completely online in as little as a year when studying full-time (but part-time options are also available). 
You won't just be completing mundane assignments as you check off course requirements, either. You'll also be able to build your professional network with other IT specialists and to choose from various cutting-edge concentrations to hone your expertise.
No GMAT or GRE is required for admission and scholarships are available to students who qualify. You'll love the affordable tuition offered here along with the generous transfer credit acceptance policy. 
The Princeton Review has named the University of Alabama at Birmingham among the Top 10 Universities in the United States for Diversity for four consecutive years. If you're looking for a robust curriculum that offers training in some of the world's premier technology-based solutions, you've come to the right place.
Learners enjoy an engaging learning environment that incorporates plenty of practical experiences. You'll learn directly from major Fortune 500 corporations and entrepreneurial startups alike while you are enrolled in this degree.
Earn a degree on your schedule. You'll be able to choose from various concentrations, including business analytics, IT management, and cybersecurity management. Regardless of concentration, you'll take 18 credit hours of core courses such as Introduction to Cyber Security, Information Technology and Business Strategy, and Emerging IT Trends and Tech. 
Master of Science in Information Systems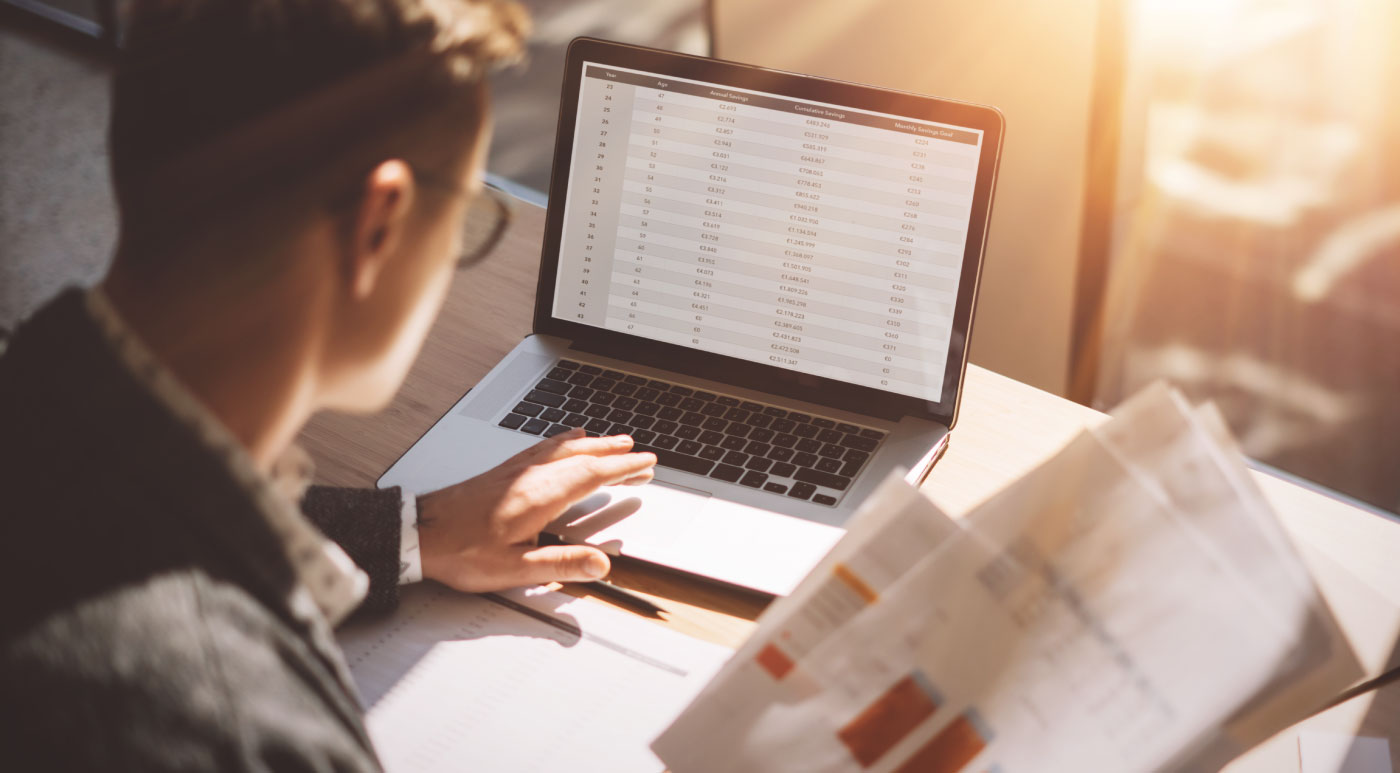 Auburn University is the second-largest university in the state of Alabama. It was originally founded as a private liberal arts school that was affiliated with the Methodist Episcopal Church but was later renamed as the Agricultural and Mechanical College Of Alabama. It was just shortly after this transition that the school earned the designation of being the first four-year coeducational school in the state. 
With all those distinctions, it's easy to see why Auburn University has one of the best reputations for educating students all over the country. Offering dozens of academic programs, the graduate school regularly receives top rankings for its programs in business, engineering, nursing, and education. 
The Master of Science in information systems at Auburn University is designed specifically for existing IT professionals who want to gain the skills and leadership expertise necessary to move into leadership positions. It's also a good choice for working professionals in other career fields who wish to change careers.
Offered as an on-campus program, the degree is also available entirely online. You will be able to earn a degree without ever having to leave your current job. Not only that, but this program is flexible, allowing each learner to craft a unique course of study that meets his or her particular career goals. You'll work closely with a faculty advisor to help you determine the set of courses that will best meet your goals.
You can begin your studies in the spring, fall, or summer semester. You'll need to complete 30 credit hours of required courses, including those in systems analysis and design and database development. Each student is also required to complete a final project course before graduation. This course enables you to bring together the skills and knowledge you acquired in the program and focus it to solve a problem in an area of personal interest.
For the most part, students can complete their studies in just two years. However, you aren't limited to, or required to take, a certain number of courses each semester. You can take as much or as little time as you need on your path to becoming a skilled information technology professional.
Offered by the Harbert College of Business, the program uniquely offers students the ability to get a second master's degree by adding just one additional semester. A dual degree can greatly improve your marketability when it comes to landing a job. Most students will add a Master of Business Administration to their training in information systems—when taken together, the two master's programs require a total of 55 credit hours. You can also add a graduate certificate, too. 
To apply, you will need to submit an online application that includes your transcripts, official GMAT scores, two letters of recommendation, and a resume. Some work experience is preferred, but not required. 
Tuition for this program is highly affordable. You'll be charged at a rate regardless of your residency, with tuition starting at just $900 per credit hour. 
Master's in Management Information Systems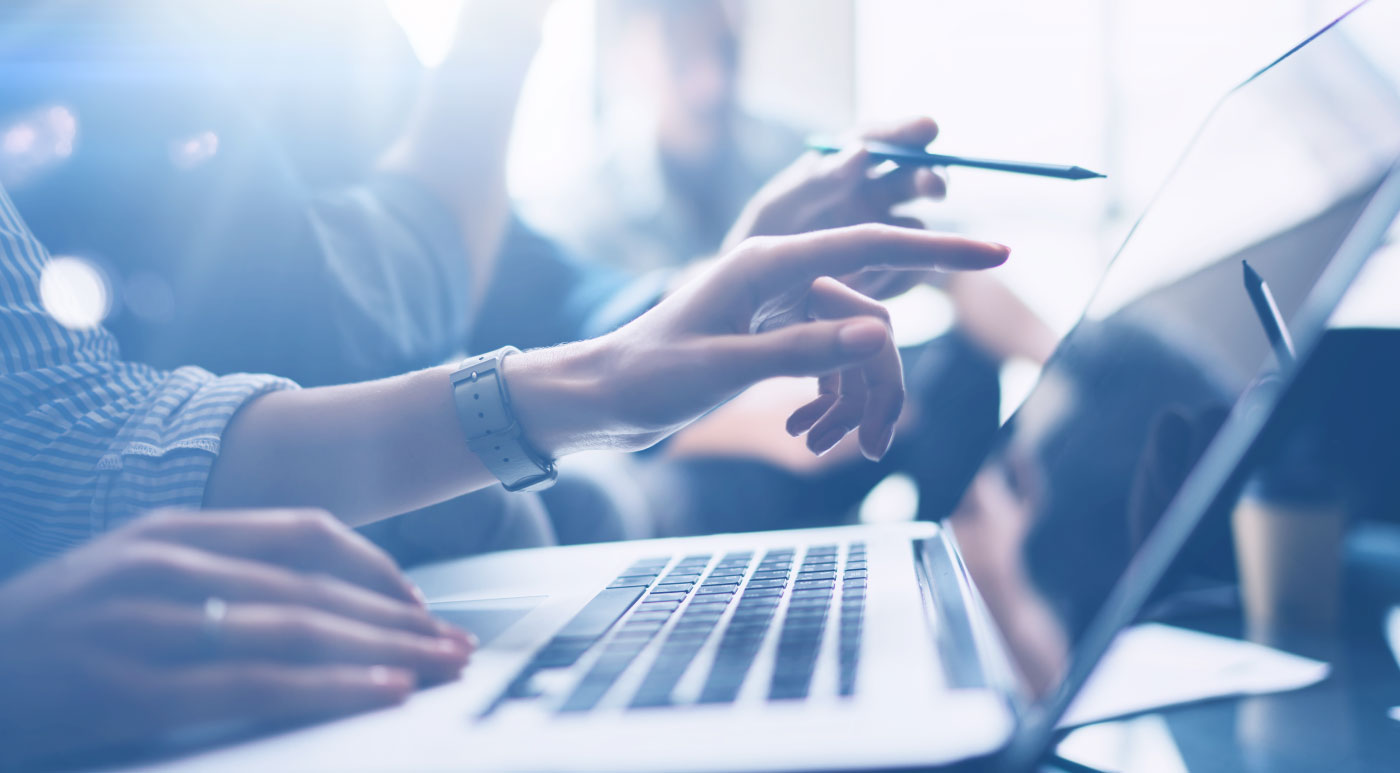 The first university in the Arizona Territory, the University of Arizona is a truly revolutionary university. Choose to attend this school, and you'll join nearly 46,000 other students who are working hard to earn their degrees in 19 different colleges and schools. 
Apply for admission at this university, and you'll become a Wildcat—and to University of Arizona alumni, that carries some weight. This school has one of the broadest and most well-connected alumni networks in the country, if not the world. 
The Master in Management Information Systems at the University of Arizona is one of the best. It's ranked as the top program of its kind among public universities by the U.S. News & World Report. 
You'll have to complete at least two years of work experience prior to admission in this program, but once you're in, you'll find that it's an excellent opportunity to hone your skills in management, technology, and leadership. It's offered by the Eller College of Management so you'll find that many of the courses provide excellent holistic training in a variety of business methods and theories, too. 
With the University of Arizona's program, you'll get all the benefits of a top-ranked program without having to visit campus. You can take classes in any order you want, with each class lasting only eight weeks. There are six potential start dates each year, too, lending you maximum flexibility when it comes to structuring your degree. 
Most students find that they can complete this degree in as little as ten months, with minimal disruption to their current work obligations. 
Although each student will be allowed to customize his or her pathway, most students will take core classes such as Software Design and Integration, Business Intelligence, and Business Foundations for IT. You will learn from world-renowned faculty and study some of the major challenges faced by the modern tech-driven business world. 
Courses consist of a dynamic blend of hands-on and theoretical work. Before you graduate, you'll complete a rigorous master's project that will allow you to bring together everything you learned in the program. 
A three-credit course costs less than $4,000 on average, making this degree one of the most affordable of its kind. To apply, you will need to submit transcripts evidencing an undergraduate GPA of 3.00 or higher. You will also need two years of work experience, a resume, and a statement of purpose. TOEFL scores are necessary if you are an international applicant. 
Three letters of recommendation are also required. The university offers admission on a rolling basis, but you'll want to submit your application at least three or four weeks before the start of any given course. Applications that are received the earliest will receive priority—after the program fills up, you'll be deferred to the next term. 
OTHER NOTABLE PROGRAMS 
#11. University of Arkansas at Little Rock
Location: Little Rock, AR
Degree: Professional Master of Information Systems
Net Price: $13,256
#12. Metropolitan State University
Location: St Paul, MN
Degree: Master of Science in Management Information Systems
Net Price: $14,900
#13. University of Michigan
Location: Ann Arbor, MI
Degree: MS in Information Systems and Technology
Net Price: $12,920
#14. Wilmington University
Location: New Castle, DE
Degree: M.S. in Information Systems Technology 
Net Price: $16,856
#15. University of Alabama in Huntsville
Location: Huntsville, AL
Degree: Master of Science Management Information Systems
Net Price: $15,437
#16. Central Michigan University
Location: Mount Pleasant, MI
Degree: Master of Science in Information Systems
Net Price: $14,372
#17. Drexel University
Location: Philadelphia, PA
Degree: MS in Information Systems
Net Price: $36,727
#18. University of Illinois at Springfield
Location: Springfield, IL
Degree: Master of Science in Management Information Systems
Net Price: $10,733
#19. Pennsylvania State University-World Campus
Location: University Park, PA
Degree: Master of Geographic Information Systems
Net Price: $21,678
#20. Murray State University
Location: Murray, KY
Degree: Master of Science in Information Systems
Net Price: $12,270
#21. National University
Location: La Jolla, CA
Degree: Master of Science in Management Information Systems
Net Price: $23,232
#22. Boston University
Location: Boston, MA
Degree: Master of Science in Computer Information Systems 
Net Price: $29,154
#23. Lincoln University
Location: Lincoln University, PA
Degree: Master of Business Administration with an emphasis in Management of Information Systems 
Net Price: $18,995
#24. Colorado Technical University
Location: Colorado Springs, CO
Degree: Master of Science in Management – Information Systems Security
Net Price: $15,478
#25. Bellevue University
Location: Bellevue, NE
Degree: Master of Science in Computer Information Systems
Net Price: $9,635