Life is expensive—but college doesn't have to be. 
There are plenty of online colleges that offer free or reduced-rate tuition for distance learners.  
During the last three years, the average cost of going back to college has skyrocketed by more than 1000%. Unfortunately, costs continue to rise, while average salaries upon graduation remain more or less the same. Students like you are left wondering how they can further their education without drowning in debt. 
A free graduate or master's class is the perfect solution. There are all kinds of free college programs out there. Some offer generous financial aid that makes it possible for most students to graduate without taking out student loans. Other schools offer completely free tuition in exchange for military service or some other form of commitment. 
Why would a college offer free classes to students? 
For starters, most universities don't offer completely, 100% free college programs. In most cases, you can only take one or two (or in some lucky situations, a handful) of classes before you will be expected to sign up as a part- or full-time student. 
Universities that do offer free tuition do so for a very specific reason—they want to show you what they have to offer. Free or reduced-rate classes are growing more popular, especially among online colleges who want to show potential students all the benefits of online learning. Sometimes, they just want to extend their reach to serve students for whom a college education would otherwise be out of the realm of possibility.
Many students are doubtful of the quality of online programs, probably because the stigma surrounding online learning has only recently begun to dissipate. When a college allows you to "test-drive" its programs by taking a class or two for a spin, you'll likely gain confidence in the quality of teaching and learning and you'll be more likely to enroll as a result.
There are other universities that offer free classes because they are competency-based colleges. These are often geared toward adults or other working professionals who need as much flexibility as possible. This kind of program will allow you to test out of classes you don't need and work quickly through the material you do, taking exams to demonstrate your knowledge instead of merely waiting for credits to accrue.
There are plenty of reasons to consider taking some free graduate or master's classes online. 
For starters, tuition is usually the most expensive part of obtaining a college degree. If you plan to study online, the good news is that you're probably able to cross other expenses—like room, board, and transportation—off the list of things you need to worry about. 
However, tuition is non-negotiable, and it can be expensive. Some universities charge well over $50,000 per year for tuition alone. This depends on the type of school—public or private—as well as your major. 
Even if you think you can shoulder the burden of tuition with things like student loans, it's important to remember that you may be trying to work full-time while you are enrolled. That means it may be more difficult for you to get other forms of financial assistance, like work study or a graduate assistantship.
Therefore, finding a free class or two is essential. These classes are offered at the same caliber and quality as those that cost hundreds to thousands of dollars—but you'll be able to sleep well at night knowing that your hard-earned dollars are remaining in your wallet. 
Common Application and Admission Questions
When you apply to take a free graduate class, you will be applying in one of two very specific ways.
The first way you can apply is as a non-matriculated student. This method is popular for colleges that allow students to take one, two, or even three classes without enrolling in part- or full-time study. Often, this is done in partnership with an outside course delivery system, like Coursera. 
Admissions policies for non-matriculated students vary depending on the institution. You will usually fill out a separate registration form instead of an application for admission. Sometimes there is a fee associated with the non-matriculated student registration form, but not always. 
What's most important is that you fill this form out before the published start date of the class. If you don't, you risk losing your chance to enroll in the class. Once you submit the online form, you often won't need to complete anything else to round out your application.
After your application is approved, you'll get an email that will tell you how you can log on to access the school's registration system. Usually, you will have to register for the class at least two days before it's slated to start, but you'll receive more information on deadlines from the actual college when you are approved. 
Keep in mind that many colleges offer spaces for non-matriculated students—especially those planning on enrolling in free classes—on a first-come, first-serve basis. Students who are enrolled at the university and paying tuition for other classes may receive preference. You may also be required to meet certain prerequisites, depending on the class you plan on taking. 
There are several benefits of applying to take a free course in this way. Sometimes, you'll be able to take the class and then transfer that credit back to another college where you are paying tuition to obtain a degree. A free class as a non-matriculated student can also provide personal or professional enrichment, even if it doesn't necessarily count as progress toward your degree.
Of course, one of the most popular reasons to take a free class as a non-matriculated student is to see what it's like. 
The second way you can apply to take a free graduate class is to enroll as a  student. Usually, schools that offer full tuition admissions policies will require you to be a fully matriculated graduate student. Therefore, application requirements can vary depending on the school to which you apply. 
As a prospective graduate student, you will be expected to have an undergraduate degree, sometimes in a related area. You might need to supply supporting documents with your application, too, including letters of recommendation, a personal essay or essay of motivation, and GRE test scores. You'll also be asked to submit transcripts from any universities you have already attended. 
Some graduate classes and admissions offices may require you to submit evidence of financial need in order to be eligible to take free or reduced-rate classes. However, this is not always the case, so make sure you look into each university's individual policies.
What About Financial Aid & Scholarships?
There are several ways that universities go about offering free graduate and master's classes to their students.
One of these ways is by working with a third-party organization or platform, like Coursera, to offer their classes. Launched in 2011, Coursera offers free online courses, making its money by collaborating with corporations for course sponsorships. Colleges are then able to "outsource" free classes with Coursera to give potential students an idea of what it would be like to take online classes with that university. 
There are other colleges that offer tuition-free or debt-free policies, too. For example, some schools allow students to pay for their expenses in ways other than tuition dollars. Some include labor programs that allow students to work for a set number of hours each week in exchange for tuition or even room and board. 
Other schools maintain all-scholarship policies. These schools generally provide full-tuition scholarships, usually based on merit, to all undergraduate and graduate students regardless of financial need. 
The benefit of financial aid and scholarships at this kind of school is that you will not need to apply for financial aid each year. The scholarships are automatically renewed. Of course, at one of these schools, you could also qualify for financial assistance like Pell Grants, student loans, and work-study, too. 
When you are applying to a school that offers free tuition based on work hours, remember that those programs may not always be available to online students. Make sure you read the details carefully and look for a school that offers free classes specifically for online students. Sometimes, off-campus students are disqualified for work-study programs simply due to the virtual nature of their enrollment.
A school with a full tuition or free tuition policy is an absolute goldmine for students seeking inexpensive degree completion options. Just keep in mind that these schools are rare and they tend to be incredibly competitive by nature. 
Some universities even offer supplemental assistance in addition to free tuition for graduate and master's classes. For example, you may be able to get supplemental grants to cover things like books and fees, too. For these, you will be expected to demonstrate satisfactory academic progress each year. 
There are even schools out there that offer free classes for certain students based on specific qualifiers. For instance, some schools offer full-tuition scholarships to learners who live in the state, while others offer reduced rates to students who earned certain GPAs during their undergraduate studies. 
These awards are often funded by college alumni or industry partners. Make sure you have the details before applying, as many will still require you to pay some fees or to finance part of your education with a loan. However, rest assured that there are plenty of schools out there that won't charge you a dime to complete your classes. 
How Much Can I Make With a Graduate Degree? 
There are plenty of excellent reasons to earn a graduate degree. One of the biggest reasons is because you're likely to earn a lot more money.
A 2015 study by Georgetown University showed that college graduates with bachelor's degrees tending to earn average annual salaries of $61,000 over the course of their careers. Those with graduate degrees, on the other hand, earned well over $78,000.
This varies depending on your major, of course. While students who pursue work in business or healthcare tend to benefit the most from increased higher education, there's plenty of room for growth for students in other fields, too. 
Master's degrees that specialize in hard technical skills, like computer science, engineering, and finance, are always in demand. Therefore, students with graduate degrees in these areas are likely to earn higher starting salaries compared to those who only possess undergraduate-level training.
The best fields for students who earn graduate degrees include: 
Software engineering

Management

Graphic design

Financial advising

Program direction

Marketing

Database administration

Web design

Educational administration

Nursing

Anesthesiology 
Earning a graduate degree in one of these in-demand fields—or in any field at all, really—can provide you with more financial and mental security. Because you will earn, on average, at least $10,000 to $20,000 more than if you simply earned an undergraduate degree, you'll be able to live a more comfortable lifestyle. You may be able to sock more money away into savings, live more comfortably, or take that vacation of your dreams.
You'll also have an increased likelihood of getting a job. For example, in the 1980s, you could easily obtain an entry-level position in most fields. Today, a job that would once have required only undergraduate-level training now requires a master's degree—or higher. In short, you might not even be considered for a job that, in the past, you would be more than qualified for.
Besides the monetary benefit of earning a graduate degree, there are other benefits that can't necessarily be measured by something as simple as a dollar sign. For example, a graduate degree will give you additional versatility and broadness in your career. You'll need to be prepared with the skills necessary to work in a profession that might not necessarily be right in line with your undergraduate major. 
You will also develop powerful soft skills, such as those in communication, time management, and problem-solving, that are essential for lifelong career success. 
A bachelor's degree offers significant training in a given industry, but a graduate degree takes that training to the next level. Since you won't have to waste money fulfilling general education requirements, you can focus singularly on your field of study. You can try out different areas in a short amount of time and narrow your potential career pathway.
What Are the Best Free Online Grad/Master's Classes?
We know that you have educational goals that you're itching to pursue, but you may not know where to start. The editors of Master's Programs Guide utilize a unique ranking methodology based on the following five aspects:
25% Overall Degree Affordability: Average cost of undergraduate and graduate tuition per school
25% Graduation Rate: Number of students who start at the university and actually finish there
20% Earnings Potential: Average mid-career salary of school alumni
20% Selectivity: The number of students who apply versus the number who actually get accepted
10% Online Graduate Offerings: The number of programs offered online in each department
At Master's Programs Guide, we strive to do our best to guide you and your family toward a fruitful academic career. The pursuit of knowledge is a noble one, and we want to help you reach your goals.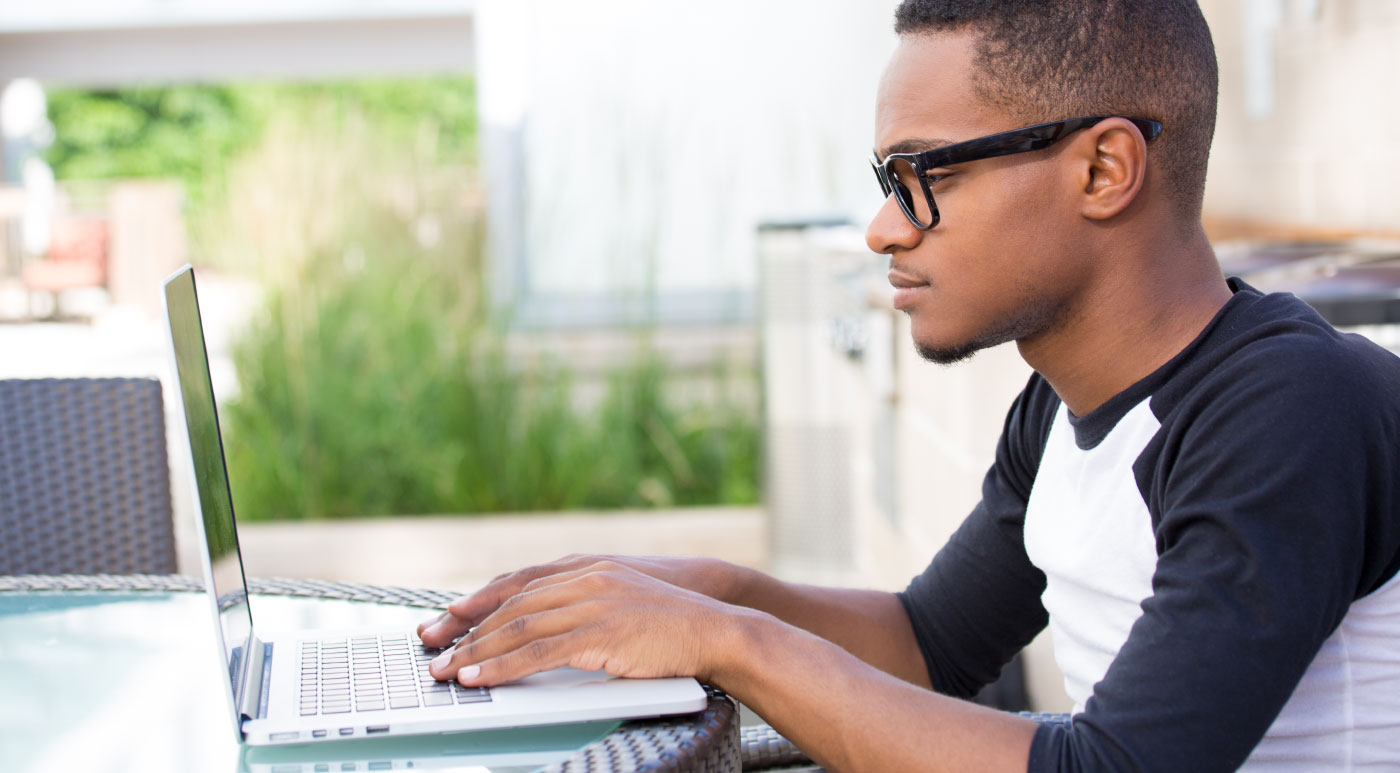 With sixteen schools and colleges, the University of Illinois truly has something to offer everyone. It's one of the best schools for students who are interested in pursuing graduate work, as the school is highly research-focused. 
The university has a population of more than 16,000 graduate students and is classified as a R1 Doctoral Research University. This title, denoted by the Carnegie Classification of Institutions of Higher Education, indicates that a high level of research activity occurs on campus. In fact, the school is home to Research Park, which operates innovation centers for nearly 100 different start-up competitions and multinational corporations.
The takeaway from all of this? If you want to accentuate your learning through "learning by doing," there's no better place to do it than at the University of Illinois. 
The University of Illinois is ranked not only as one of the top National Universities by the U.S. News & World Report, but it's also regarded as a Best Value School and a Best College for Veterans. This is due in part to the affordable (and yes, free!) nature of some of the courses. However, it is also highly ranked for its wide array of degree offerings and extensive student services.
Free online graduate classes are offered by the University of Illinois in partnership with Coursera. If you're a current University of Illinois student, staff member, or faculty member, you can get free access to all of Coursera's offerings for the University of Illinois. If you're not, don't worry—you can still access Illinois-created content on Coursera. 
Some of the most popular graduate/masters classes include:
Accelerated Computer Science Fundamentals

Cloud Computing

Digital Marketing 

Global Challenge in Business

Innovation: From Creativity to Entrepreneurship 

Corporate and Commercial Law 
There are plenty of benefits to studying online with the University of Illinois. In addition to the free programs listed above, the university offers more than 1700 other online course sections and 90 different full degree, endorsement, and certificate programs. The degrees are open to students all around the globe with a whopping population of more than 3.2 million learners! 
All courses are taught by world-drowned faculty members who are able to develop award-winning content. You'll have access to plenty of off-site resources, including library services and career services. You will also be able to take classes in partnership with other universities through the Coursera network. 
Here, you'll enjoy a student-to-faculty ratio of 20:1. The average retention rate at the university, generally viewed as a holistic indicator of overall student success and satisfaction, is an impressive 93% from the freshman to sophomore year. 
When you earn an online degree from the University of Illinois, you'll be awarded the same degree you would earn if you were studying on campus. However, the programs are flexible and convenient, meaning you can take classes on your own time while earning the credentials you need for a certificate, a degree, or even just career advancement.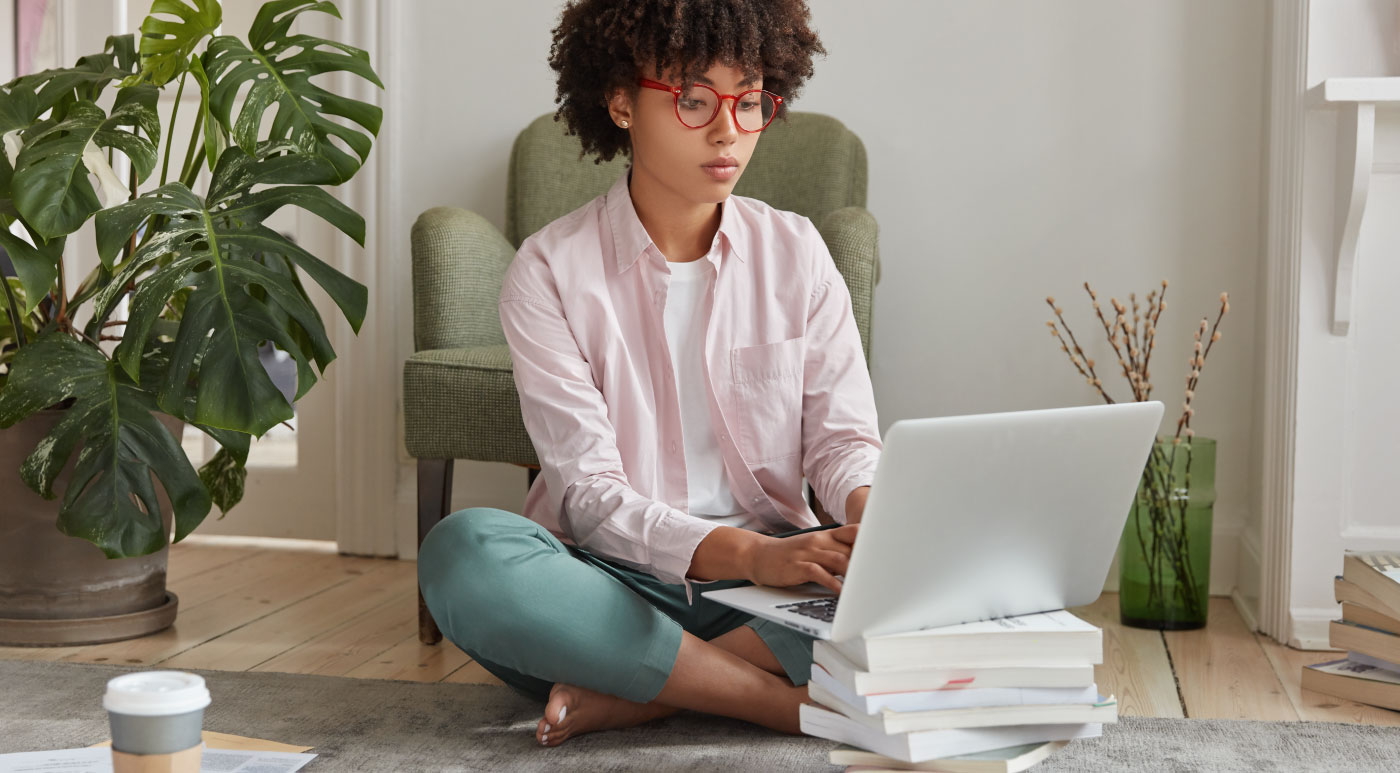 A private conservatory in Philadelphia, PA, the Curtis Institute of Music is a private institution that defies tradition. Here, you can study as an undergraduate or a graduate student—all completely free of charge. 
The financial aid policy works in a unique way, and it has been in place since 1928. Curtis has a generous all-scholarship policy, through which merit-based, full-tuition awards are granted to all students regardless of their financial situation. 
We're not just talking about a few dollars here and there, either. Curtis awards an average of $54,125 to graduate students each year. These awards are automatically renewed with no financial aid application required. In addition to these full-tuition awards, you can also complete a need-based financial aid application to receive financial assistance with your living expenses. This is generally awarded in the form of loans, on-campus employment, and supplemental grants. 
Curtis isn't easy to get into, though. You have to be exceptionally gifted in the musical arts in order to qualify for admission. Fewer than 200 students attend the university each year, which helps each and every learner get the highest quality of education and personalized attention. The acceptance rate is just 4%. However, there are 113 faculty members at Curtis, putting the student-to-faculty ratio at less than a 2:1 ratio. 
At Curtis, you'll learn by doing. There are more than 200 orchestra, solo, opera, and chamber music performances each year. These help bring artistic and educational opportunities to the nearby community, not only helping to serve the larger population but also to prepare young musicians with the skills necessary to advance their talents and careers.
These performances take place not only on the Curtis campus, but also abroad. You may be able to participate in the Curtis on Tour program and interact with talented visiting artists, like Eighth Blackbird and Gary Hoffman. Curtis has an international reach, with 40% of its student body hailing from outside the United States. 
At the graduate level, programs generally take two years to complete. However, you can stay an optional third year if you like, generally completing around 32 graduate credits. The Master of Music is the only graduate program offered by Curtis, although there is also a Bachelor of Music, a Post-Baccalaureate Diploma, and a Professional Studies Certificate in Opera.
Core courses include:
Voice Lesson

Opera Staging

Voice Repertoire Coaching

Opera History Seminar

Alexander Technique 
The school's legacy spans many generations, with alumni such as Samuel Barber and Leonard Bernstein. You can take classes here and there online, but most students will ultimately choose to study on the university's historic main campus at 1726 Locust Street in Philadelphia. 
Established in 1924, it's easy to see that the Curtis Institute of Music has quite the legacy. The school is comprised of a faculty of talented performing artists who have the skills and compassion necessary to educate the next generation of composers, performers, and artists.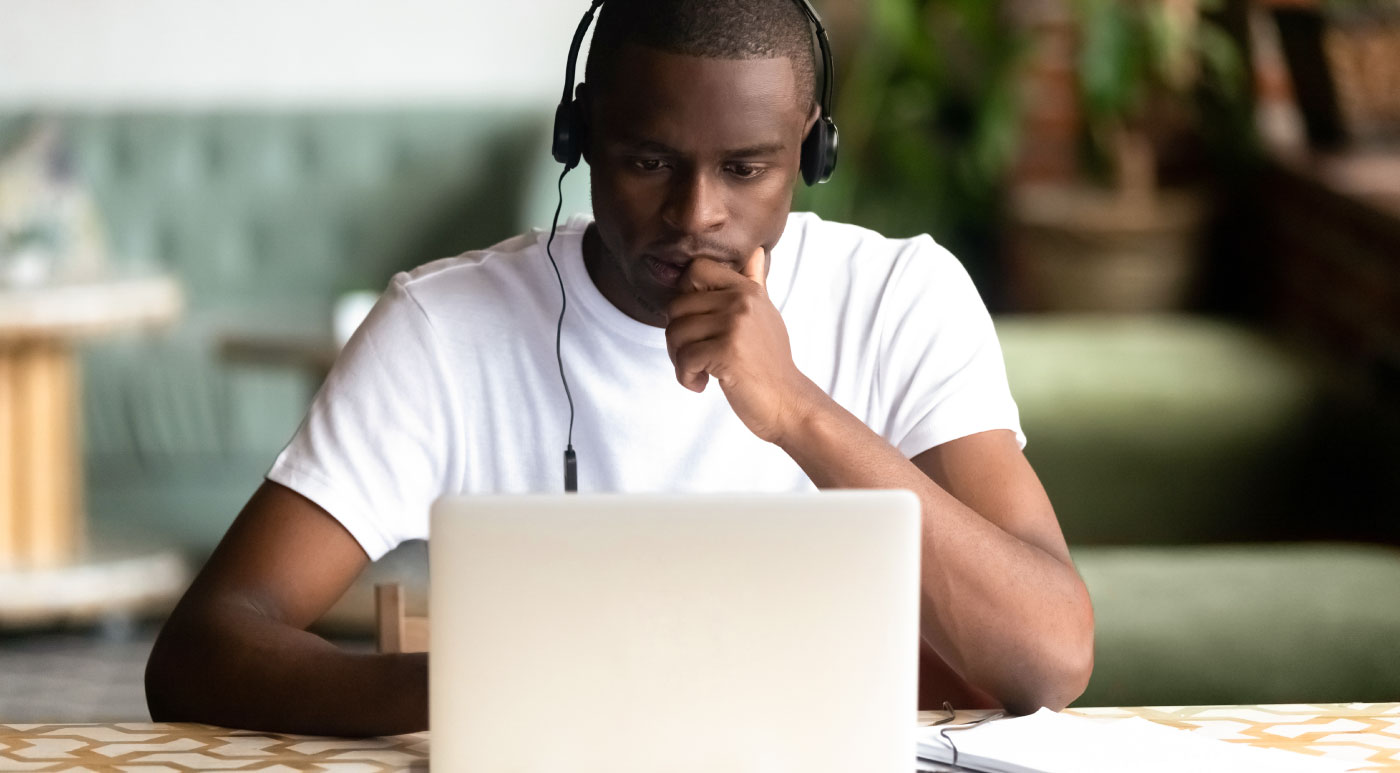 At MIT, or the Massachusetts Institute of Technology, nothing is ever—or ever has been—anything but out-of-the-box.
At this large research university, classes and majors are both referred to by numbers or acronyms alone. Instead of taking Linguistics and Philosophy, for example, you'll take Course 24. As one of the most selective schools in the country, the university only admits about 6% of its applicants each year. 
This school is located just outside Boston in Cambridge, MA. Its specialties include scientific and technological research, with the university divided into five schools. Together, these schools exceed more than $700 million in research studies each year, receiving major funding from the Department of Health and Human Services, the Department of Defense, and other big-name benefactors. 
However, you don't have to be admitted to on-campus study—or even an enrolled student of the university at all—to benefit from its faculty's brilliance and expertise.
MIT OpenCourseWare is a unique initiative of the Massachusetts Institute of Technology. Through this platform, all materials and resources from the school's graduate- and undergraduate-level courses are available online and are free to anybody—anywhere.
As of 2018, there were over 2400 completely free courses available online through this platform. It is funded by major gifts, donations, and corporate underwriting, and is one of the best ways to take free classes online if you aren't able to travel to campus. Not only will you be able to engage in reading and discussions, but you can also do all of your homework and exams (and access lecture notes!) through this platform.
Some of the courses even come with interactive Java web demonstrations, full textbooks authored by MIT instructors, and streaming video lectures. You can take classes in just about any topic or department, including:
Business

Energy

Engineering

Mathematics

Health and Medicine

Teaching and Education
These courses may not always lead to a degree, but they're a great way of enhancing your personal knowledge in a given subject or to help you plan a future course of study. You can also keep up with developments in your field or explore areas outside of your professional expertise, too. 
Choose to enroll on-campus, and you'll enjoy tuition rates that aren't necessarily free, but are incredibly low-cost. In fact, 61% of students receive some kind of need-based financial aid, to stay nothing of merit-based financial aid. 
You're not getting a cut-rate, low-quality level of education when you enroll here, either. Massachusetts Institute of Technology is ranked the third-best National University by U.S. News & World Report and the fourth-highest Best Value School.
It's also ranked highly for the level of its teaching, particularly for its teaching at the undergraduate level. The student-to-faculty ratio here is just 3:1, a practically unheard-of ratio, and the average freshman retention rate, which indicates students satisfaction, is an impressive 99%.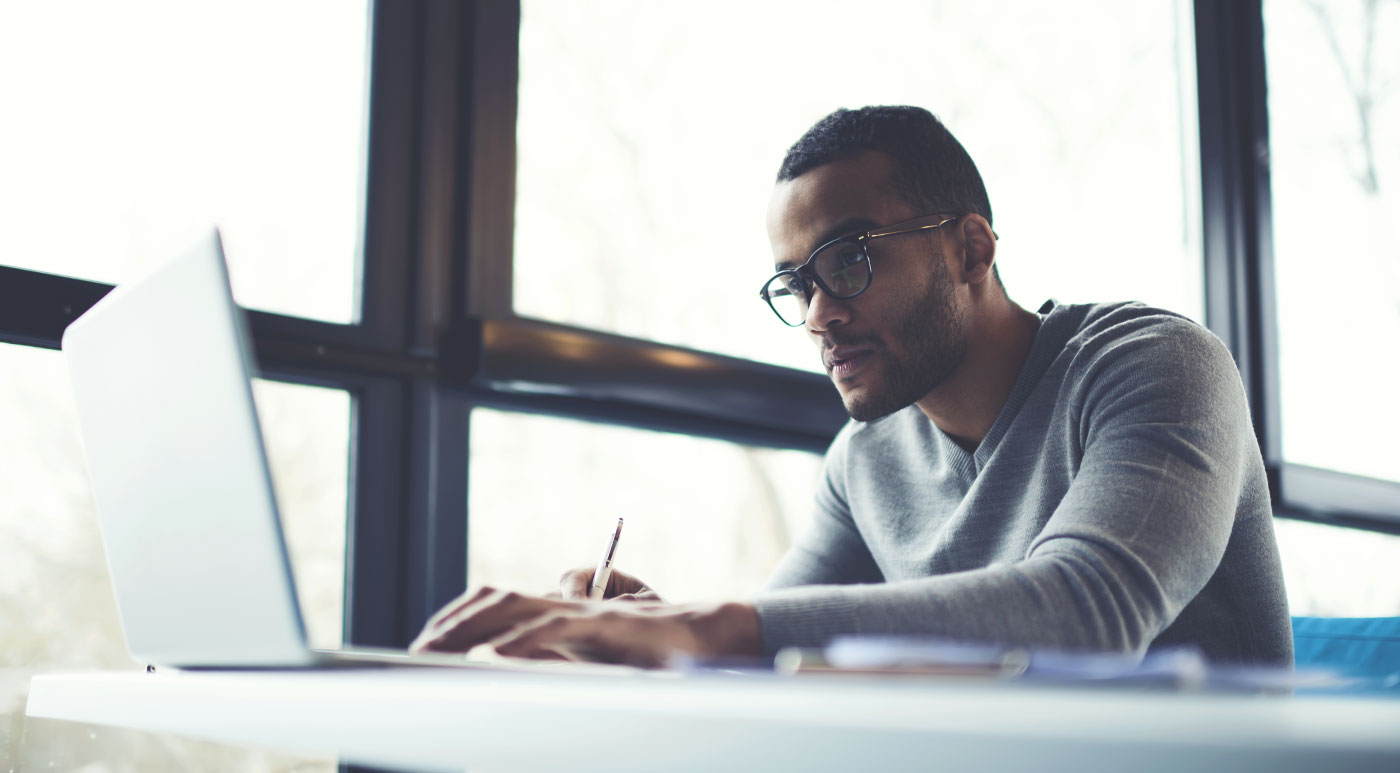 Are you a resident of the state of Kansas? If so, complete a free online application for Barclay College, and, if accepted, you'll automatically receive a $16,000 full-tuition scholarship when you are admitted. 
This is made possible through the generous donations of college supporters and alumni. It's offered with the goal of reducing the expense of college so that you can graduate with a Christian education without the weight of student loan debt. In order to qualify, you may need to be willing to take some classes on-campus (or not exclusively online), so be aware of those stipulations. 
You can choose from several programs of study at the graduate level here. Popular options include family ministries, Quaker studies, sports outreach, and spiritual formation. However, if you want to study exclusively online, your options will include:
Biblical studies

Christian leadership

Business management

Psychology 
Founded in 1917 in Haviland, KS, Barclay College was developed by Quaker settlers as the Kansas Central Bible Training School, later known as the Friends Bible College. The university welcomes students from all evangelical faith traditions, offering a Bible-centered education for Christian service, leadership, and life. 
All graduate programs here encourage a transformative learning experience. This experience is granted by providing students with access to core theology and Bible courses, field experiences, and relevant research. Many of the degrees have unique concentrations, such as practical theology, transformational leadership, and spiritual formation.
As a student here, you will have access to all the resources you could ever possibly need or want. You can attend all college seminars and receive assistance from the writing center online. You can also order your books and access library services from the comfort of your home. You can access employment assistance from the career services department. 
You can even attend online activities and access resources like Reading Horizons, a reading workshop, and the Haviland Friends Church, from your computer. 
Home to fewer than 500 students, Barclay College has an impressive 8:1 student-to-teacher ratio. The school also has plenty to offer students outside of the classroom, too, including plenty of sports teams in the Midwest Christian College Conference, such as cross country and volleyball. 
The campus itself is small, located between Pratt and Dodge City. Choose to study on-campus instead of taking classes online, and you'll benefit from a friendly small town environment with access to all of the large-town services you need just ten minutes away.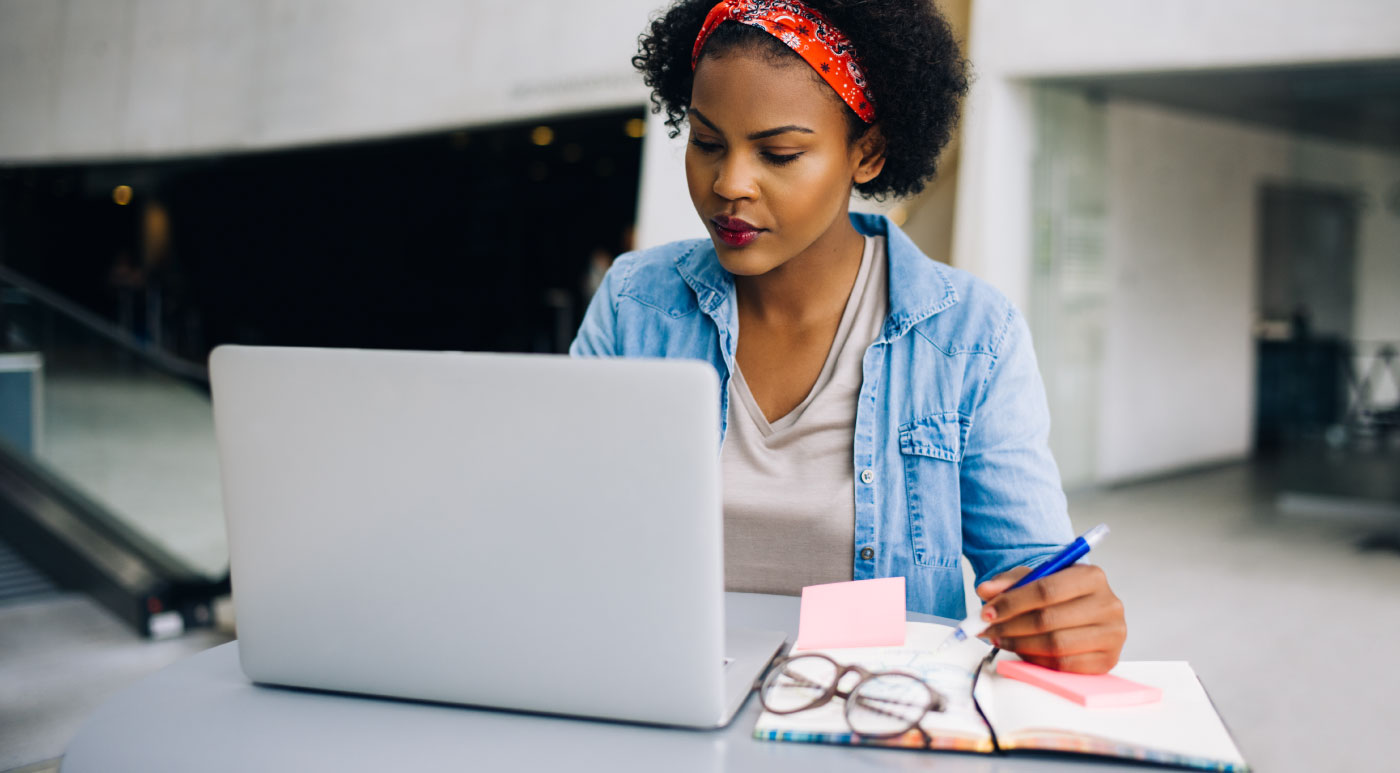 The University of Michigan, with headquarters in Ann Arbor, MI, is so ubiquitous that it is often referred to simply as "Michigan." As the state's oldest school, it was founded in 1817 and is considered one of the most prestigious research universities in the United States. You'll find all kinds of graduate degree offerings here, including those in science, technology, engineering, mathematicians, architecture, medicine, law, and more. 
The University of Michigan offers plenty of ways for motivated distance learners to take classes—for free!—from home. You can boost your knowledge by taking a four to six week self-paced class, or you can build your skills by taking several related courses. You can also pursue an entire degree (with some costs associated) or attend short online learning events, known as "teach-outs."
Want to complete your degree entirely online? Options include the Master of Engineering – systems engineering and design and the Masters of Engineering in manufacturing. You can take free online courses, with popular four-week options including:
Foundational Skills for Communicating About Health

The Future of Payment Technologies

Blockchain and Cryptocurrency Explained

Innovations in Investment Technology: Artificial Intelligence

Finding Purpose and Meaning in Life: Living For What Matters Most 
If you don't want to stop with one class, you can also take several courses (usually anywhere between four and eleven related classes) in a specific area. Some popular options include Seeking Justice: Conversations on Incarceration, Financial Technology (Fintech) Innovations, and Foundational Finance for Strategic Decision Making. 
Popular teach-out topics include Vaccines: Myths, Facts, and Outbreaks Teach-Out and Earth Day at 50 Teach-Out. Teach-outs are different from regular courses in that they bring together people from around the world so that you can connect with others and discuss hot issues in your community and abroad. 
Although these free classes, course series, and teach-outs aren't usually credit-bearing, they're a great way of filling your time and expanding your knowledge (and career-readiness!) in a given area. There are some courses for which you can earn University of Michigan credit if you pay a nominal fee. Anyone can access these online courses—you don't have to be a student to enroll.
What's the goal of all of these online offerings, you might ask? Michigan Online wants to make it possible for all students to access the resources of an elite public research university. The learning opportunities are posted online via platforms like edX and Coursera. New and more diverse course offerings are being added each and every day, so it's worth checking back frequently if you don't find what you're looking for the first time. 
What's truly remarkable about all of these courses is that they allow learners all around the world to benefit—without spending a fortune—from the University of Michigan's high caliber of education. You'll enjoy a 15:1 student-to-faculty ratio at a university that is ranked one of the top National Universities by U.S. News & World Report.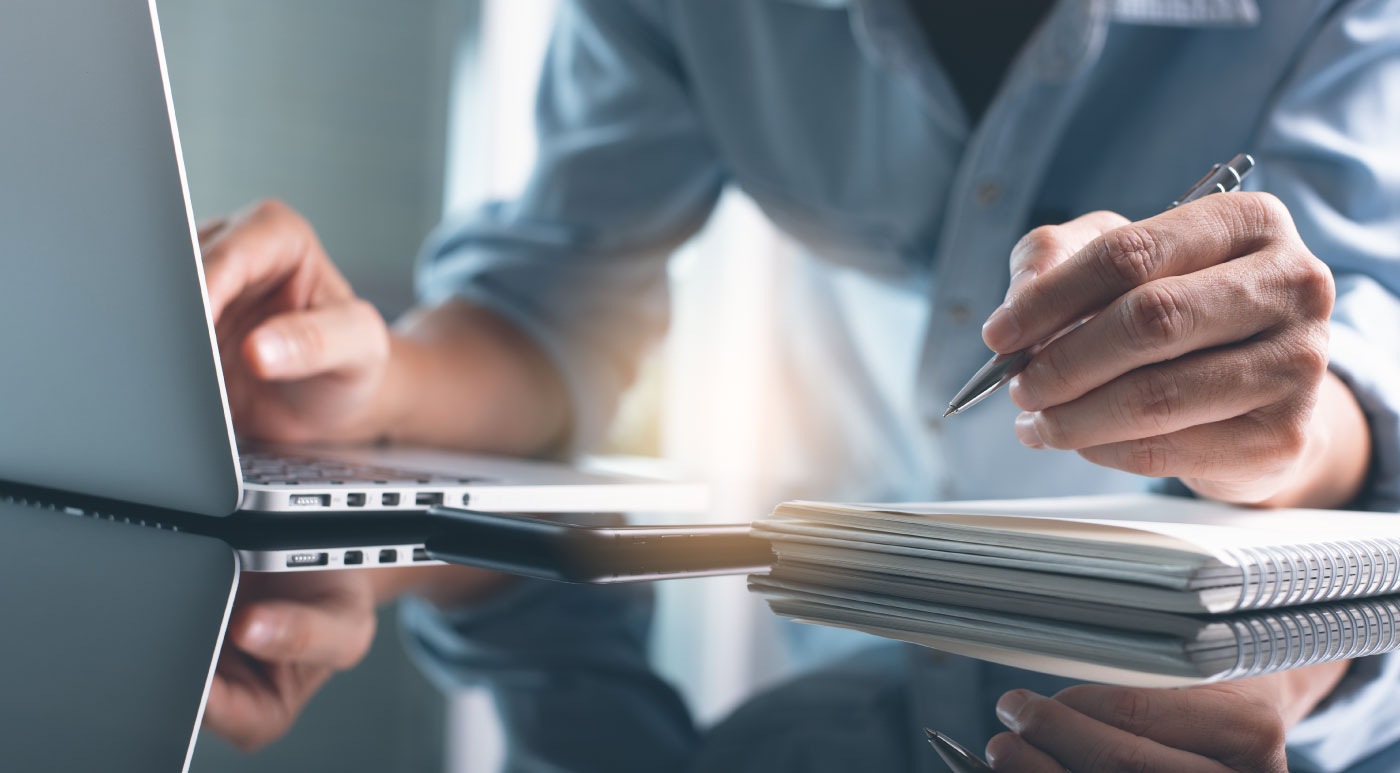 You wouldn't think that there would be anything "free" or "cheap" about a private Ivy League research university. 
However, Brown University—one of the country's oldest institutions of higher education and an Ivy League institution itself—offers several ways for online learners to get a degree quickly and efficiently. 
Brown University offers distance learners several methods by which they can advance their studies to move forward in their professions. Not only do these courses align well with Brown's mission of improving human welfare and developing strong leaders who can affect change, but they are incredibly convenient, too. 
Most online courses can be completed with minimal participation in a few intensive residential sessions on campus. Brown University also has a unique initiative known as BrownX that consists of open online courses that helps students from all around the world expand their understanding of the liberal arts and sciences. 
Launched in 2017, this initiative is perfect for students all around the world. It's offered in partnership with Coursera and edX.org and includes several free programs designed exclusively for pre-college students, too. EdX.org is an organization that also offers courses with Harvard and MIT along with more than 130 other partners. 
At Brown, the initiative is managed by the School of Professional Studies. Courses cover a wide variety of topics and majors and include options such as:
Introduction to Engineering and Design

Fantastic Places, Unhuman Humans: Exploring Humanity Through Literature

The Ethics of Memory

Artful Medicine: Art's Power to Enrich Patient Care
Not only are these courses free, but you don't have to be a registered student in order to take them, either. You will still be able to benefit from all kinds of teaching, research, and student life-related services while studying at Brown, too. You'll have access to the Brown University Library, where you can access workshops in a variety of areas, library collections, and customized disciplinary and course resource guides.
You will also have access to other resources at Brown, like the CIS Academic Technology Group and the Center for Digital Scholarship. You will be able to work closely with your colleagues and faculty members to expand your access to, and involvement in, online courses by accessing these platforms.
Brown has an impressive reputation that carries forth into its online courses. Here, you'll enjoy a student-to-faculty ratio of just 6:1. The school is ranked third in the country for its undergraduate teaching and is also regarded as a top Best Value School and National University by U.S. News & World Report. 
Although Brown is known for its gorgeous campus and its small college town feel in Providence, RI, this school has one of the best online campuses to speak of—especially if you're looking for a bargain as you enhance your skillset.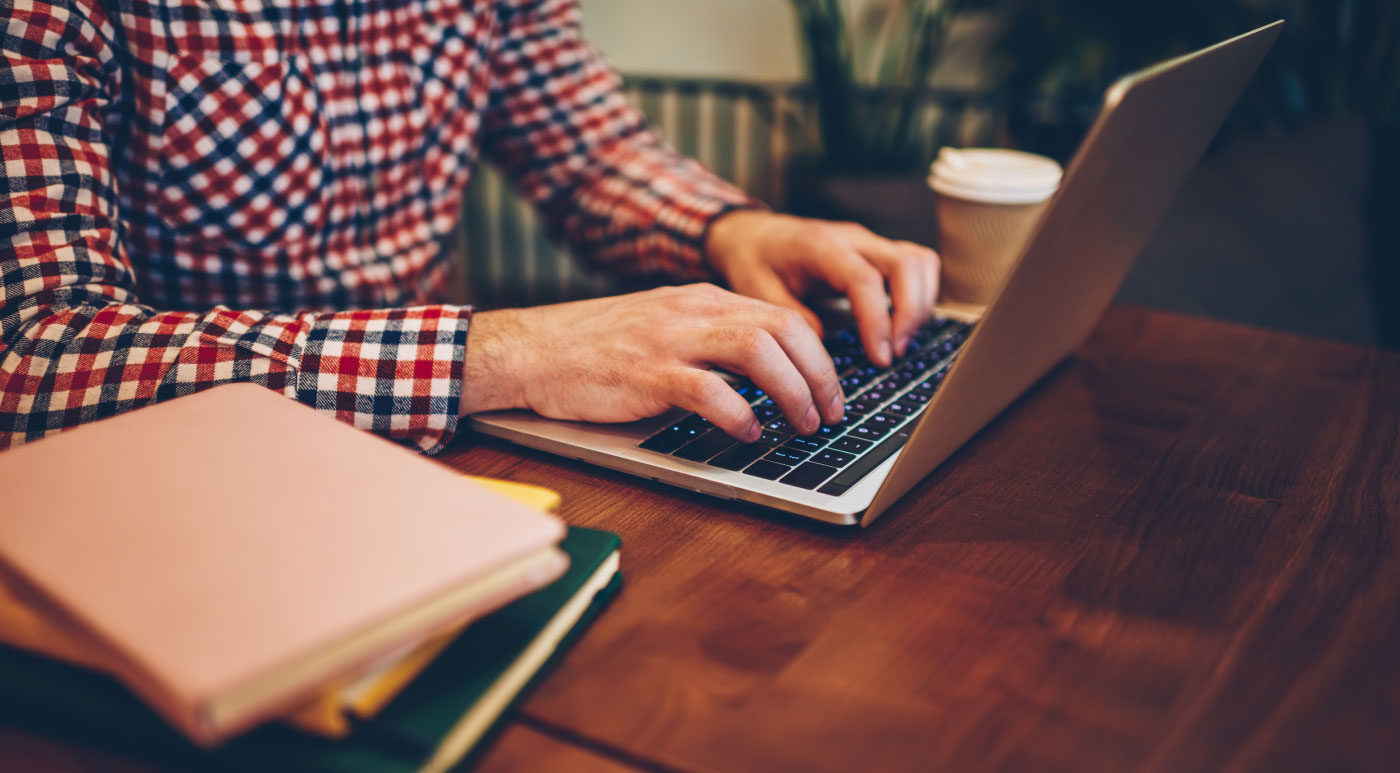 At the University of the People, you will never pay any tuition fees—ever. 
You will have to pay some administration fees to cover assessments (along with processing fees for applications and final exams) but you may still be eligible for scholarships to cover these costs. If you're a refugee, you may be able to receive an additional scholarship, too. This private, not-for-profit distance education university has headquarters in Pasadena, CA and was founded only in 2009.
Although this school was accredited at the time of its opening, it is now accredited through the Distance Education Accrediting Commission and the Council for Higher Education Accreditation. The university cuts costs by operating no official campus—your home is your official learning headquarters. 
The school does have a few offices in Pasadena, CA, but you'll never have to step foot on campus—or pay tuition—in order to earn a degree. The school has a handful of bachelor's and master's degrees, including a fully online master's in business administration and an online master's degree in education (an M.Ed. in advanced teaching). 
You won't have to forego the traditional college experience by taking free graduate courses online with University of the People, either. This university offers all kinds of guidance and support to distance learners. With students studying from all around the world, the university offers courses in English as well as in Arabic. 
Not only will you get direction when it comes to your writing skills, course selection, and academic progress, but you can even get counseling for personal circumstances, too. You can even work with a career counselor who will help you apply for jobs, bolster your resume, and build other skills that you'll need to prepare for a job.
Classes are small, with each student supported by dedicated instructors, close-knit peer-to-peer learning, and small student-to-faculty ratios. In fact, the average student-to-faculty ratio is just 14:1. When you apply, you'll be able to access your information via the online student portal, where you can access your records, transcripts, referrals, and more. 
You will even have access to library services. You don't have to pay for expensive print materials. Instead, you'll get unlimited access to all the readings you need to complete your coursework, including e-journals and e-textbooks. 
You can study either full or part-time for your degree—and you will always be able to customize your course schedule based on your availability. Most students take up to five years to complete third degrees, although you can certainly take less time if you're motivated to do so.
If those statistics don't speak for themselves, consider this—97% of all University of the People students would recommend the university to a friend.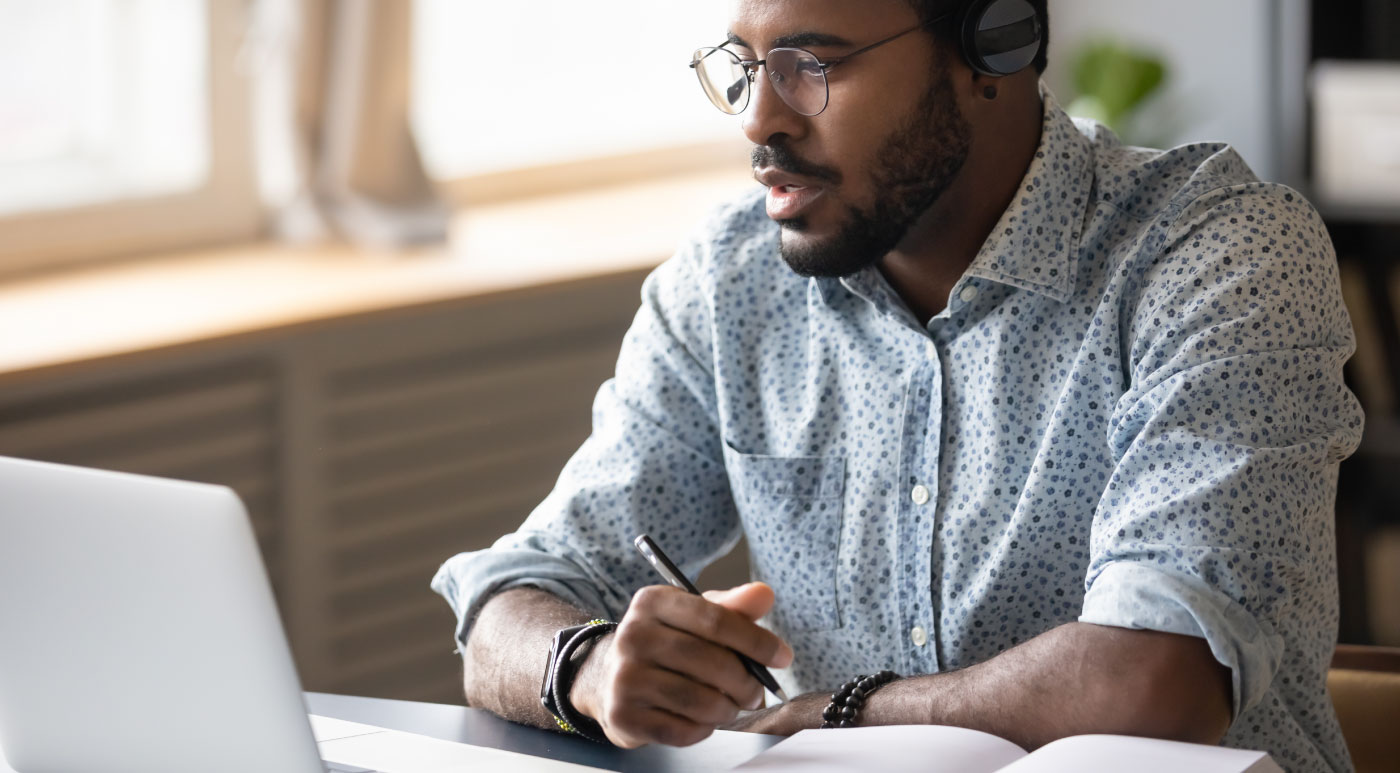 Berea College is unique for a number of reasons. Not only was this Berea, KY school the first coeducational and interracial college in the South, founded in 1855, but it also does not charge students tuition.
You read that right—Berea doesn't charge a dime for tuition. Instead, your tuition dollars will be covered by endowment income, gifts, and financial aid so that you can pursue your educational goals without worrying about the high costs of education. In exchange for this commitment, you will be required to work at least ten hours per week in an approved job on campus or in the community. 
Berea was founded by a Presbyterian minister who was also an abolitionist. According to The Atlantic, the school's labor requirement is like "work-study on steroids," allowing you to interact with other peers and contribute to the local community in the process. You can graduate debt-free, all with the skills and experiences you need to be a valuable, contributing member of the workforce. 
You'll be able to pursue more than 28 different fields of study and more than 70 student activities while you are enrolled. Although students younger than 23 must live on campus, you can also pursue a variety of online course options. In fact, all students admitted to the college are granted laptops to be used during their college careers, a unique initiative provided by the EDGE Program. 
This school offers majors and minors in a variety of fields, including:
Art history

Biology

Economics

Education studies

German

Chemistry 
Not all programs and courses can be completed online, although some, like the education major, include a large percentage of its required classes in an online format. 
Berea College is ranked as the fourth-best college in the United States by Washington Monthly, with this accolade granted on account of Berea's contribution to the public good, social mobility, public service, and research. While all tuition is free, many room and board expenses are covered, too. 
Berea is also regarded as one of the top National Liberal Arts Colleges and the Most Innovative Schools by the U.S. News & World Report. With an average student-to-faculty ratio of just 10:1, it's easy to see why this university would be a top pick for students from all around southern Appalachia, as well as abroad.
Want to see the country a bit more while you're enrolled? While study abroad programs aren't necessarily free, Berea has plenty of low-cost travel options for you to experience while you are enrolled. You may want to check it out while you're enrolled—in fact, more than 50% of the school's population end up going abroad at some point or another.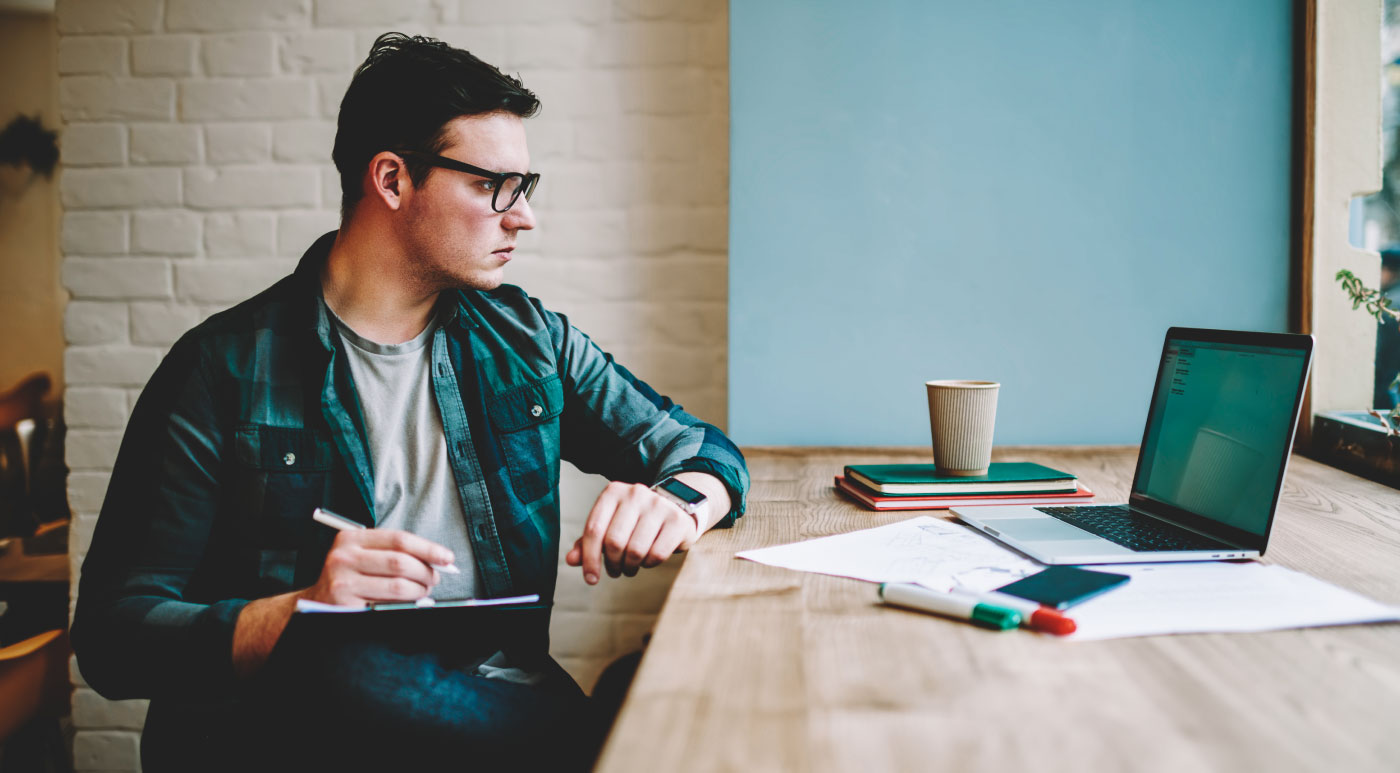 Located in Middletown, CT, Wesleyan University was originally founded as a men's college under the Methodist Episcopal Church. Today, the university is co-educational and joins Amherst and Williams Colleges as one of the "Little Three" liberal arts colleges. 
This school has a prestigious reputation, with alumni in literature, business, the arts and sciences, journalism, academia, and more. The school has graduated 13 Pulitzer Prize winners and eleven United States governors. While there's no better way to enjoy the idyllic beauty and close-knit community of the campus than by enjoying its physical location overlooking the Connecticut River, Wesleyan also has a thriving online campus. 
If studying on campus isn't desirable or practical for you, Wesleyan has ways that you can make it work. Not only does the school have graduate studies programs that lead to a Doctor of Philosophy and Master of Arts degree online, but there are plenty of non-degree graduate study options, too. Wesleyan also has a fully online Master of Arts in liberal studies, a Graduate Certificate in writing, and a Master of Philosophy in liberal arts. 
If expensive college tuition isn't something you have in mind—especially if you want to enhance your skills and don't necessarily care about earning a degree—you might want to consider taking classes through Coursera. These online courses are open and accessible for all students, with course topics including Social Psychology, The Modern and the Postmodern, The Ancient Greeks, and more. 
What is truly remarkable about these courses is that they are offered 100% free of charge. You can take all six of the current offerings, or you can just sign up to take one or two.
While you're enrolled in your online studies, you'll have access to Wesleyan's massive list of student support services. You will be able to access all library resources along with the Math Workshop, the Registrar's Office, and career services. You can even participate in service-learning opportunities and writing workshops!
This convenience and flexibility is just one reason why Wesleyan is ranked one of the Best Colleges for Veterans and a Best Value School by the U.S. News & World Report. The school makes online learning affordable and accessible for all students, regardless of where they are at in life. 
Plus, with an average student-to-faculty ratio of just 8:1, it's easy to get in touch with your professors. You will graduate from Wesleyan with connections that will last you the rest of your life—and with a long list of valuable skills, too. 
As a result, the average freshman retention rate here at Wesleyan, which often indicates how satisfied students are with their college choice, is an impressive 95%.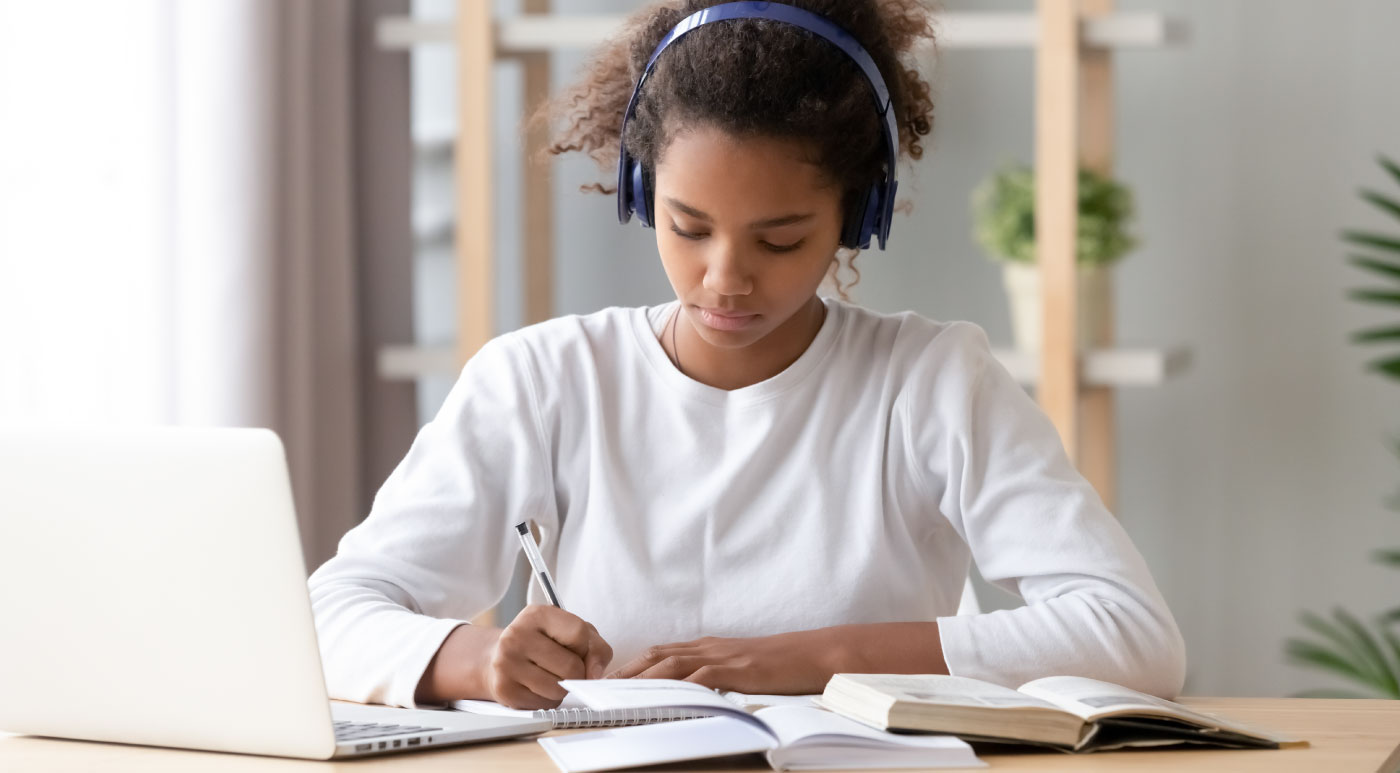 If you want to earn a degree—or perhaps just take a few classes—without ever leaving campus, Murray State is the place for you. You'll enjoy the convenience and flexibility of studying from home while also getting the quality of a top-notch program.
Degrees are offered entirely online and taught by the same superior Murray State faculty who teach on campus. The school offers a variety of undergraduate, graduate, and doctoral programs, along with certificate programs and education endorsements. 
Murray State has ranked as a U.S. News & World Report "Top Tier" university for more than 28 years in a row. Forbes has also ranked the school as one of "America's Best Colleges" for twelve consecutive years, too. U.S. News & World Report has also ranked Murray State as a top college for veterans and one of the Best Regional Universities in the South, too. 
This school has campuses not just on its main Murray, KY campus, but also in Paducah, Henderson, Madisonville, and Hopkinsville, KS. Of course, the online campus is the best place to go if you're looking for inexpensive or free graduate or master's classes.
While there are countless undergraduate and graduate courses to choose from that ultimately lead to a degree, Murray State also offers several online non-credit programs that help prepare students for careers in law. 
These aren't all offered at free or reduced rates, but available non-credit courses offered in partnership with the Center for Legal Studies include:
Paralegal Certificate Course

Advanced Paralegal

Legal Nurse Consultant

Legal Secretary 
These courses are offered six times per year and are each seven weeks long. You'll be able to take advantage of flexible and affordable education, no matter where you are at in your career. In addition to the legal courses offered above, there is also an online GRE test prep program. These courses are usually accompanied by limited additional fees and often, free textbooks, too. 
For courses that aren't offered entirely free of charge and are credit-bearing, you can often apply for additional financial aid and scholarships through Murray State. Nearly 70% of all full-time undergraduates here (along with a large percentage of graduate students) receive some sort of need-based financial aid. 
The university has multiple scholarships and plenty of financial aid opportunities, with no restrictions for online learners. The school also offers special military discounts. The average student receives more than $7,300 in need-based financial aid alone.
At Murray State, you'll benefit from small classes and attentive faculty who really know their stuff! The average student-to-faculty ratio here is just 15:1, despite the fact that this university is one of the largest on our list (coming in at around 8,000 students). 
OTHER NOTABLE PROGRAMS 
#11. University of New England
Location: Biddeford, ME
Net Price: $34,445
#12. City University of New York 
Location: New York, NY 
Net Price: $6,389
#13. Johns Hopkins University 
Location: Baltimore, MD 
Net Price:  $27,868
IF YOU ENJOYED THAT THEN CHECK OUT OUR ARTICLES ON THE 50 MOST POPULAR ONLINE  MASTER'S DEGREES  & THE TOP 10 REASONS TO EARN YOUR MASTER'S DEGREE!