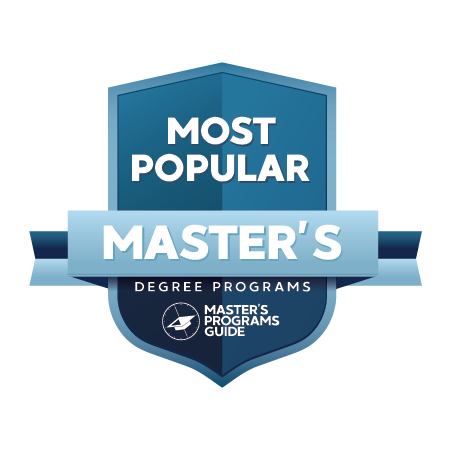 Sixty years ago, a person could get by in life and be quite successful with just a high school diploma. Thirty years ago, most people were satisfied with just a bachelor's degree and found the job market to be quite welcoming. Today, the competition in the job market is stronger than ever, and many people are striving to earn graduate degrees that will bring them higher salaries and set them apart from others just starting out in the industry. In addition, more corporations are demanding that employees earn a master's degree to make them eligible for hire. According to the latest U.S. Census data, more than 21 million people in the U.S. hold a master's degree. That's 21% of the adult population (25 years or older) and a 22% increase from 2000. In fact, master's degrees are now as common as bachelor's degrees were in the 1960s; in 1970, only 200,000 people held a master's degree. In other words, a master's degree is the new bachelor's degree. 
So, why the sudden increase in these degrees and why should you be interested in getting one? Well, for one thing, consider the bump in salary. According to U.S. News & World Report, more than 70% of people who choose to pursue a master's degree do so because of the potentially increased salary. Let's face it, we all want a great life with a big paycheck and comfortable retirement and future. A lot depends on the major a person chooses, but most firms pay a good amount more to those with a master's degree compared to those with a bachelor's degree or less. According to The National Association of Colleges and Employers, employees who have a Master of Business Administration degree make up to $27,000 more per year than those with a bachelor's degree, when it comes to starting salaries. There are many jobs out there paying six figures to those with a master's. According to Monster.com, the top jobs for a person with a master's degree are nurse anesthesia CRNA, at $156,000 per year; telecommunications engineer, at $141,000 per year; and financer and senior financial analyst, at $134,000 per year. Salaries are expected to continue to rise in the coming years for those with graduate degrees. According to GedEducated.com, the median salary for someone with a master's degree is just under $70,000 per year, a $20,000 increase from 2000. 
There are many great jobs listed below in our top 10 that continue to prove the salary boost that comes with a master's degree, not to mention the knowledge to be gained with the extra schooling and training students receive. While earning a graduate degree can be stressful and tiring, it's all worth it in the end. Nothing in life is going to come easy, but putting in the hard work will pay off – and then some. When you think about it, earning a graduate degree is not really even that time-consuming. Many students who take on a master's degree can complete the program in just one or two years. In the grand scheme of things, this is just a small sacrifice.
COMMON APPLICATION AND ADMISSION QUESTIONS 
Once you've made the ultimate decision to get a master's degree and take the plunge, the next questions are what to study and how to choose where to study. For starters, check out the list below for 10 of the most popular master's degrees. That will give you some ideas and show the benefits of each, but it's really all about what drives you. What are you passionate about? The worst thing would be to pursue a master's degree in a subject or field you have absolutely no interest in. It's true, a master's in finance is one of the top degrees out there, and No. 1 on our list of most popular master's degrees, but if you don't like mathematics or numbers, you're in for a tough road ahead. If you love teaching, working with kids, and being a leader, consider a master's in education. Even teachers with a master's get paid much more than those with a bachelor's, as we show in our rankings below. 
Ask yourself what you're most passionate about doing for the rest of your life. It could be an area you're already working in, so don't be afraid to do some research to see what jobs are out there for a master's degree in your field. You should also check to see if you need to continue on for a doctorate degree after that master's. You'll want the best-salaried job out there and the one that gives you the best future. With a bit of research, you'll be ready to set out on your path. Read our rankings and do your homework – find out which schools offer the best degree in the area you love. For example, if you're motivated to get a master's in journalism, you will want to look at programs like Northwestern University and Penn State University, which are great programs for journalists. If you're interested in studying online because you just don't have the time to go to campus, there are thousands of schools that offer strictly online degrees, many with a non-residency option. According to the National Center for Education Statistics, more than one-third of graduate students have participated in long-distance education via online coursework.
Once you've decided on your school and major of choice, contact the admissions office or go to that school's application requirements web page to see what the prerequisites are and what documentation you need. Almost all top master's degree schools will require transcripts, letters of recommendation, a resume, a statement of purpose, and an essay explaining why you want to earn a graduate degree in that specific area. It's a good idea to make the essay more anecdotal and personal, rather than just listing reasons off the top of your head. Make it engaging and enjoyable. Make it stand out. Make it different than everyone else's. Tell a story that will intrigue the reader and make you more likely to be accepted. Admissions officers want to see human interest and passion in your writing.
Once you've been accepted, are enrolled, and are officially beginning your classes, you will need to put in a lot of time for your studies. Classes at the graduate level are more rigorous than those at the undergraduate level, but because you are studying your passion, they should be more rewarding to you and more beneficial. Of course, you will need to be motivated and stay motivated while in school. Programs vary; some are intensive, full-time programs that can take only a year to complete, while others are part-time programs that can take up to five years or more to complete. According to the National Center for Education Statistics, 43% of students study part-time and take more than two years to complete a master's degree. Most of these students work around their busy schedules and a full-time job. It all depends on the major itself, as all programs require different workloads and curricula. 
The average master's program requires 32 to 36 credit hours, according to U.S. News & World Report. However, there are some programs that require up to 60 semester hours to earn a degree. Most any curriculum will include introductions to the program itself, as well as courses that focus on concentrations where students can select an emphasis that addresses the specific job they want after graduation. For example, a master's program in English can be expected to offer concentrations focusing on literature, writing, pedagogy, rhetoric, and film and media studies. Part of a graduate curriculum will usually require hands-on work in the field. Most programs require internships and/or practicums that are part of the coursework and come with semester hour credit attached. Internships are great because they give students an ideal opportunity to make contacts and accumulate work experience, even though they may not be paid for the work they are doing. Still, by gaining references, students are opening themselves up for more positions and get on the inside track for jobs they may be interested in later down the road. The more people students meet and get to know, the better. 
A thesis is also part of many master's programs; these are often 6-credit projects, though there is sometimes an option for a non-thesis track, where students instead take a comprehensive examination and complete a capstone project. All graduate students can expect to take part in seminars and workshops, held either live or online, depending on how they study for the degree. 
Keep in mind, not every school will offer a master's degree in your preferred concentration or specialty, so be sure to research where you want to study. Most all public and state universities offer graduate degrees, but the programs they offer will differ in many ways. 
HOW MUCH CAN I MAKE WITH A MASTER'S DEGREE? 
Earning a master's will fit you into the new employment landscape. According to the Bureau of Labor Statistics, jobs that require a master's degree are the fastest-growing segment of the economy among all education levels. Occupations with entry points set at the master's degree level are expected to grow at a rate of 17% over the next 10 years, and that number could be higher. So, will this trend continue? Most likely, and in another 30 years, we will be writing this article saying the same things we've said above, but inserting "doctorate degree" instead of master's. In short, a master's will almost become the standard degree for students to pursue. 
One factor that holds students back from getting a master's degree is not the time needed, but the money required. As undergraduates, many students get help with college tuition from scholarships or from family, but that becomes a little more challenging when students are on their own and going for a master's. Sometimes they're not making a salary that makes it easy to pay for graduate studies. According to GetEducated.com, $8,000 is on the low end for the cost of a master's degree, while many top programs cost more than $20,000. However, there are ways for students to cover these costs. According to U.S. News & World Report, among its Top Five Strategies to Finance a Master's Degree, one of the most popular is approaching one's current employer for help in paying for the degree. Many employers will help pay tuition, as long as the degree will benefit the employee and the firm in return. If an employer wants to see an employee succeed, someday even taking on a leadership or management role, they may help him or her to pursue a graduate degree. Another way that students use to finance graduate work is through college loans, but this can be difficult if they already have loan debt from past degrees. Still, all students should check with their school's financial aid department to see if any assistance is available. Students should also look into graduate scholarships and apply for those for which they seem qualified. Scholarships are often available, and school counselors and admissions officers can help students find the ones that fit them best. 
Cliche as it may be, the journey starts here and the future is now. Be ambitious, be aggressive, and be confident. With a master's degree, you are sacrificing just a couple of years of your time to set yourself up for a future with high aspirations and big paychecks. You must always think of the future and how good life will be once you have met your educational goals. Below, we detail the 10 most popular master's degrees in the U.S. Hopefully, one of these will match your interests and get you researching the schools where you'll want to invest in yourself.
OUR RANKING CRITERIA 
We have a time-tested four-part formula designed for ranking the best colleges in the nation that we'd love to share with you. We prioritize four major factors: Earnings Potential, Affordability, Student Satisfaction, and Selectivity. Reliable research and well-harvested data are the main ingredients in our recipe for success. We don't make recommendations based on personal opinions, or financial incentives. Our revenue and content are completely separate, and sponsored schools have no impact on our rankings. The only way to make it onto one of our lists is to have an incredible academic program! If you want to know more we encourage you to check out our methodology page. 
Check out our list of master's degrees!
#1. MBA/MASTER'S IN FINANCE/FINANCIAL MANAGEMENT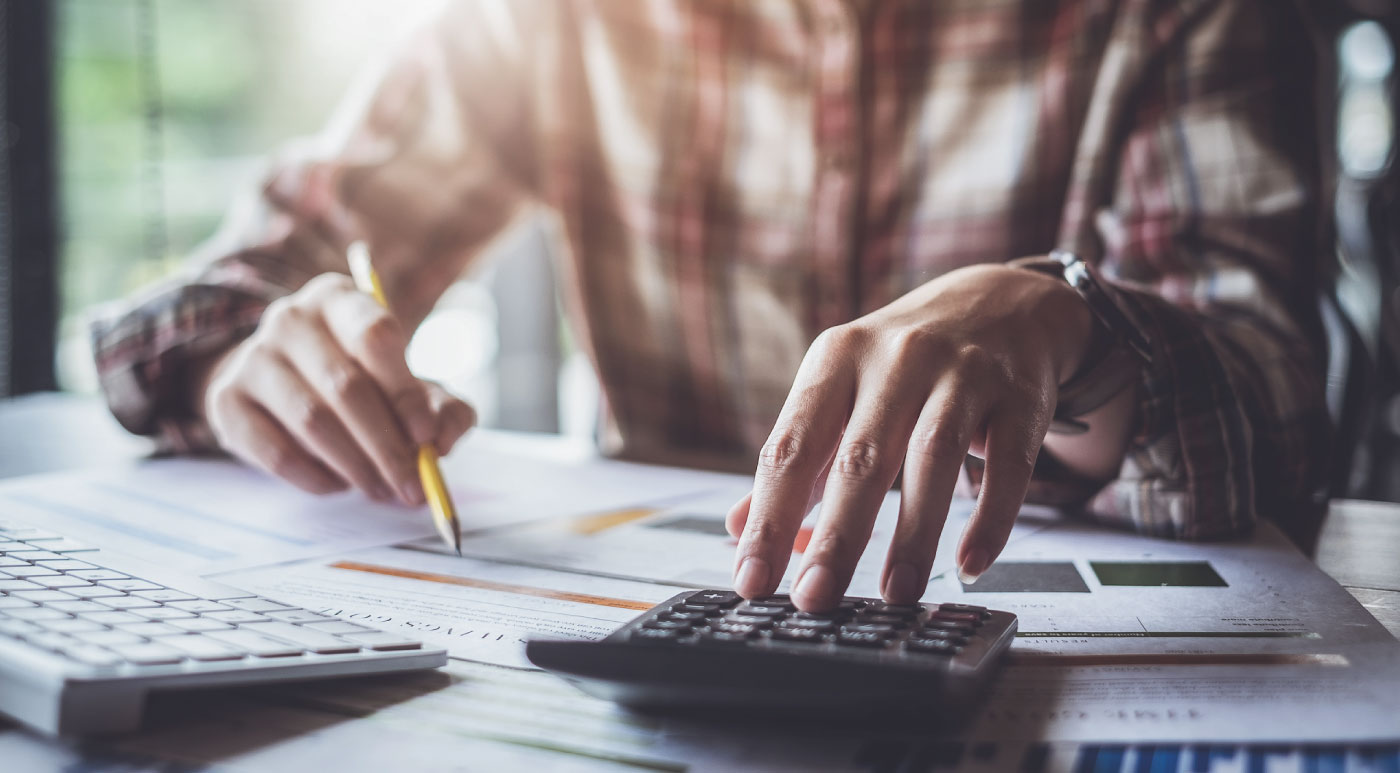 For those who are driven to make money and take control of their future, getting a master's in the business and finance field will make them an asset to any corporation. An MBA can even give a person control of their own corporation if they decide to build one. One of the study options available to business majors is entrepreneurship and how to build a company (more info on getting a degree in entrepreneurship is below). An MBA and a master's in finance are, without a doubt, ideal for graduates who are motivated and want to work hard to make their penny. According to the Bureau of Labor Statistics, the average income for a financial analyst is $85,000 per year, and there are many jobs in the financial industry that pay more. These are available as one gains more work experience. The job outlook in finance, moving forward, is only growing, with a 5-20% expected to increase over the next 10 years, depending on the position, according to the BLS. GradSchoolHub.com, working with BLS data, notes that a master's degree in finance and/or financial management opens applicants up for jobs as investment bankers ($64,000 per year), financial analysts ($85,000 per year), financial managers ($127,000 per year), brokers ($70,000 per year), financial planners ($74,000 per year), commercial bankers ($118,000 per year), insurance specialists ($70,000 per year), and finance directors ($105,000-130,000 per year, according to Indeed). According to Georgetown University, many students with a master's in finance land positions at Bank of America, Merrill Lynch, Booz Allen Hamilton, Chase & Co., UBS, McKinsey & Co., J.P. Morgan Chase, Boston Consulting, and Goldman Sachs Wealth Management. 
All that being said, coursework in the field is rigorous, and a degree doesn't come without putting in a lot of hard work. Those in the financial field make great money, once they graduate and find a good job, but it doesn't come without a lot of sacrifices while in school. Many of today's master's degrees are offered online, so MBA and finance students can work around their busy schedules to study on their own time to earn the degree. 
At many schools, the curriculum includes between 30 and 40 semester hours and features courses in corporate finance, financial analysis, principled financial leadership, corporate valuation and modeling, global consulting, studying financial markets, and investment analysis. In a master's program, a thesis is usually required, and internships are to be completed during enrollment. As part of the admissions process, applicants are usually required to obtain at least one letter of reference from someone in the field and to have some experience with past coursework or in a job related to finance. Students must be interested in the major, not just have a passion for making money. For those who have a passion for understanding money itself and working in investment and banking in the future, an MBA or master's in finance a great degree, and earning it will set them up for an incredible future of leadership and financial success.
#2. COMPUTER SCIENCE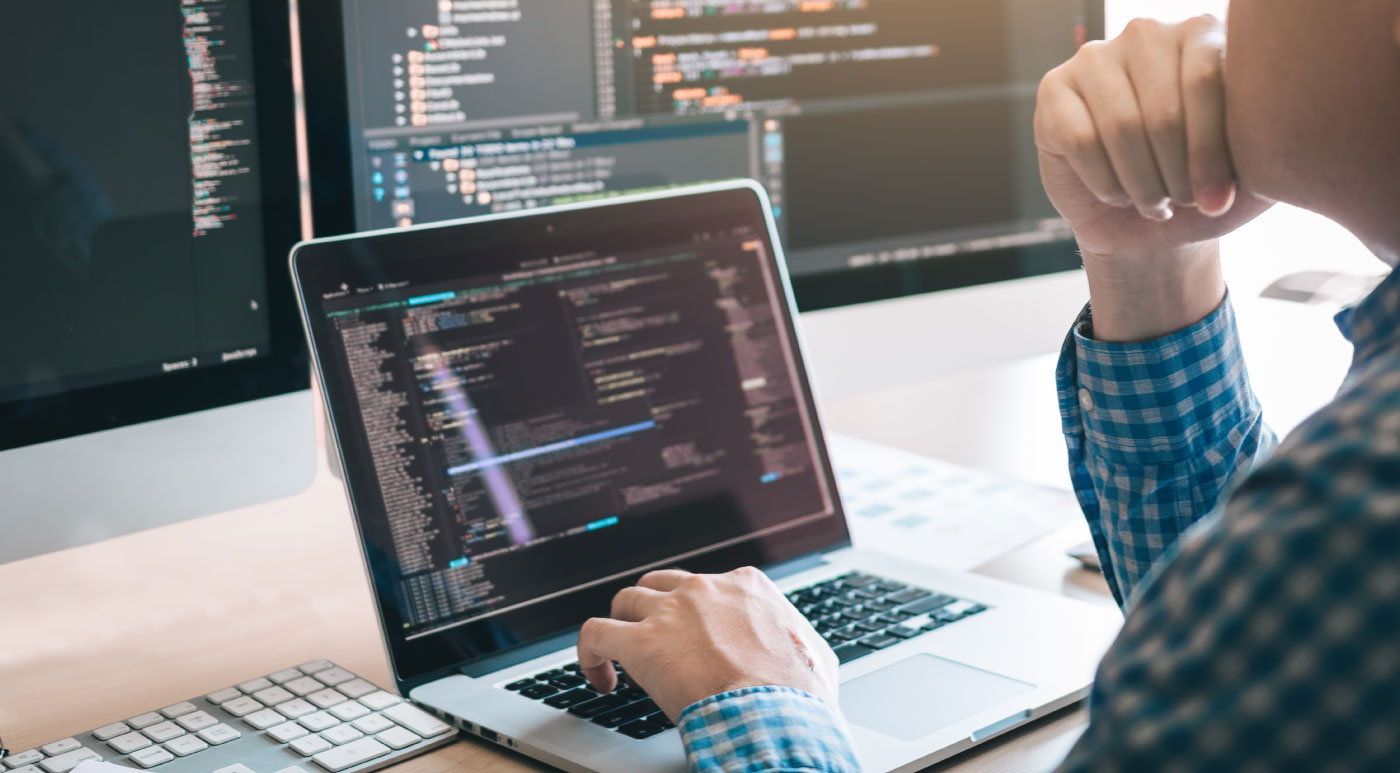 With technology taking off to levels never before thought possible, the demand for computer science (CS) majors is growing year by year. Being given the knowledge to develop, program, and analyze computer information makes CS students an asset for any company. CS graduates can pursue a career in any industry, and with large growth and large demand comes large paychecks. According to the Bureau of Labor Statistics, a computer and information scientist with a master's degree makes upward of $118,000 per year. Most with bachelor's degrees take on jobs as IT specialists, but with a master's, a person is qualified to look for a job as a computer and information systems manager, a position that makes an average of $143,000 per year, according to the BLS. The reason for this increasing pay is the demand for computer specialists. The BLS reports that the expected job outlook for computer technology positions is expected to grow anywhere from 10-20% over the next 10 years. Other positions in the computer science field include software engineer, systems architect, data science specialist, mobile application developer, and machine learning engineer, all of which typically earn $100,000 per year with a master's degree. These are, undoubtedly, jobs that every company needs, so for those who enjoy working with computers and who have the skills to excel in the coursework and field, CS is the perfect major – one that will yield a great life and career.
Completing the rigorous coursework of a CS degree gives students many opportunities for hands-on practice in the field. During the coursework, experienced professors teach the applicable computer science and software engineering concepts that allow programmers to solve all types of complex technological issues. All universities with an MS in Computer Sciences and Information Technology provide real-time training on the spot, which only benefits students in the long run. Let's face it, computers are like cars; they break down a lot, but cars can be waited upon for a few hours or days, whereas companies need computers fixed instantly. CS studies can equip students with the skills they need to find solutions to major problems and keep the workplace functioning properly. 
An MS in Computer Science typically requires a mixture of online and on-campus courses and a curriculum that includes courses in web application development, database administration, disaster recovery and continuity, cybersecurity, intelligent systems, computer science theory, software and systems engineering, and IT strategy and management. While each school's program is different, prospective students can expect to earn a degree in roughly one to two years, depending on the pace at which they choose to study and the number of courses required. Internships are usually offered with many programs, and almost all schools require a capstone and thesis project. What makes CS one of the top areas in which to pursue a master's degree is simply the knowledge that students receive, plus the high demand and growing pay for the field as a whole.
#3. MATHEMATICS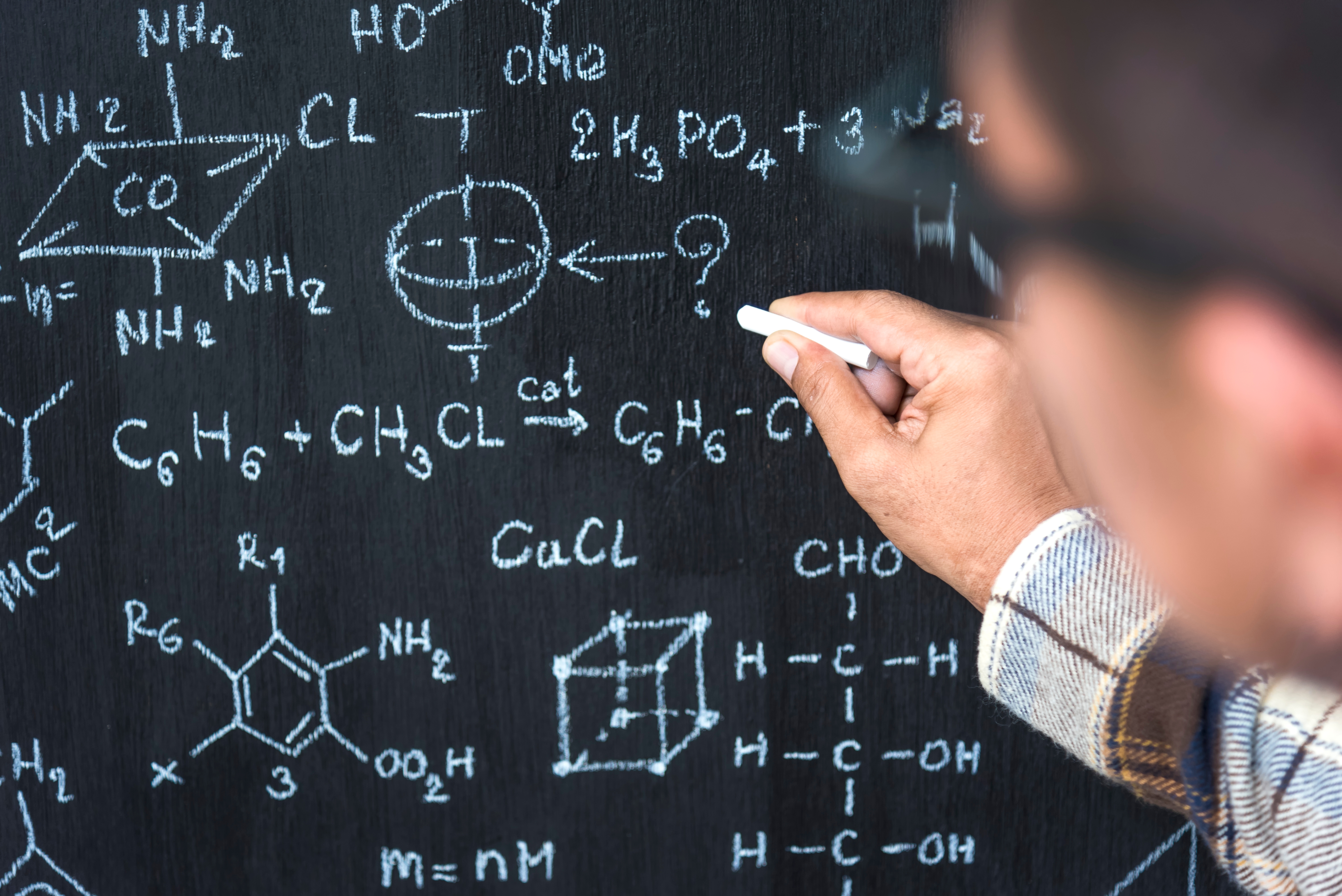 Who says you don't need mathematics in the real world? Earning a master's in the field of mathematics is one of the most beneficial degrees a student can pursue and among the most rewarding. Some of the most successful people in the world hold graduate degrees in mathematics, including the founder and CEO of Netflix, Reed Hastings; former Microsoft CEO Steve Ballmer; Google co-founder Sergey Brin; and retired astronaut and Air Force Col. Eileen Collins. According to Grad School Hub, a majority of those who are able to earn an advanced degree in mathematics end up in positions as investment analysts, statisticians, accountants, actuaries, operations research analysts, and postsecondary mathematics teachers. Careers fed by this major pay extremely well. For example, an actuary earns an average of $102,000 per year, according to the Bureau of Labor Statistics. Operation research analysts earn close to $84,000 per year. 
Math majors are some of the more hidden people in the working industry, yet they are some of the most important. Many of them play a big role in crunching numbers come tax season, or work in coding and statistics. Knowing angles and advanced concepts in calculus can help applicants to land positions at NASA if they're ambitious enough. Overall, the rise of technology has helped mathematicians, and the job outlook shows a 20-25% increase in jobs over the next 10 years, according to the BLS. 
While it may sound cliche, it's not worth going through the pain and struggle of the work if you aren't good at mathematics. This major is exclusively for people who are good at numbers and who have excelled in subjects such as geometry, calculus, probability and statistics, and trigonometry. Math majors don't just have to be good at it, they must love it as well, because day in and day out, they'll be dealing with numbers and angles and solving problems. 
A graduate math curriculum typically requires the completion of 30 to 40 credit hours and courses in mathematical analysis, complex analysis, abstract algebra, geometric transformations, differential equations, the theory of numbers, and topology. There will also be concentrations available, depending on what a student plans to do with the degree, such as teaching at the postsecondary level or going into accounting or statistics. Almost all schools also require the completion of a thesis or final comprehensive examination prior to graduation.
 As part of the admissions requirements, schools will likely dictate what prerequisite mathematics courses are required for program eligibility. Schools also typically ask applicants to compose an essay about what they plan to do with a master's in mathematics and why they are driven to study at that particular school. 
Whether you opt to study online or on-campus, taking part in group study sessions is a great way to help master material that may be confusing or difficult, because the purpose of a master's degree in mathematics is to test students and prepare them for their future career and ambitions. Schools want their students to be ready for whatever job they decide to take on after earning a degree. Mathematics truly opens up lots of avenues and a well-paid future.
#4. MASTER OF MARKETING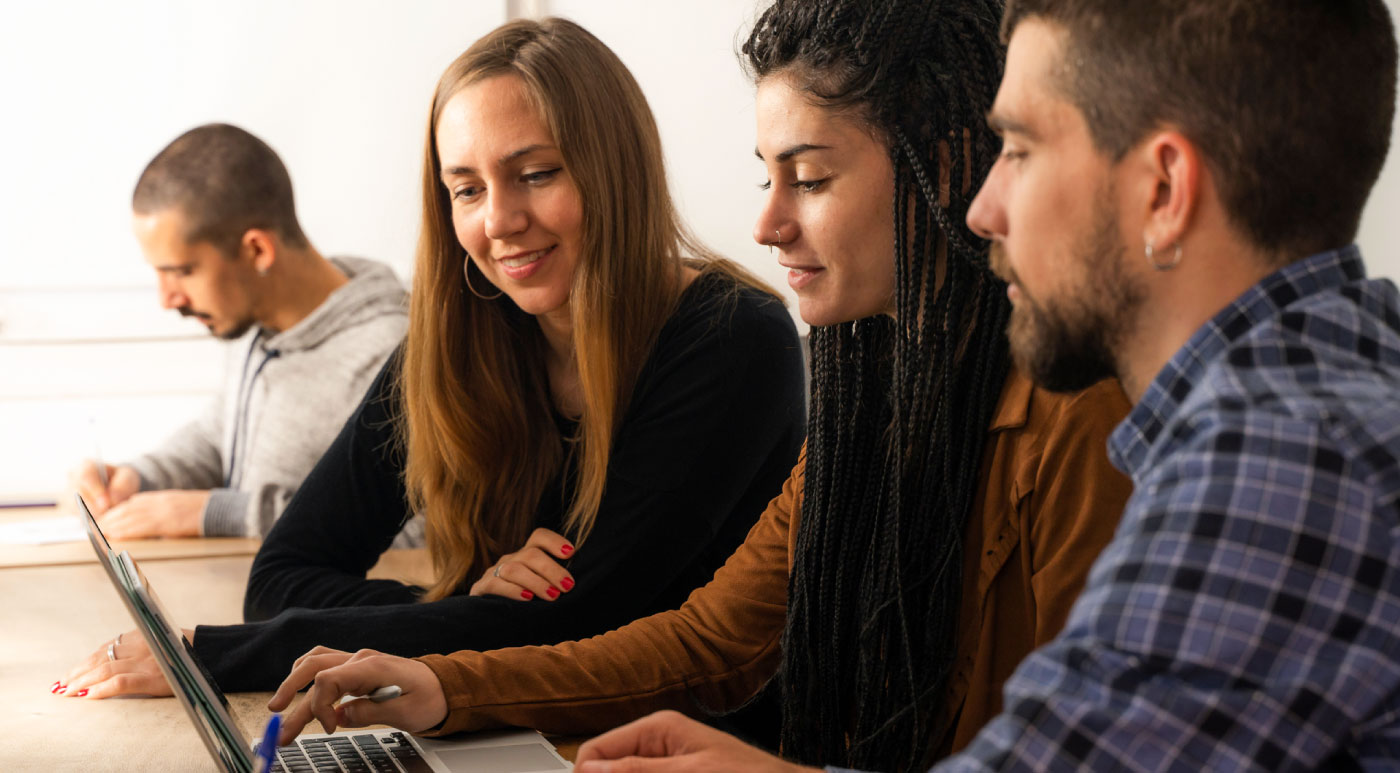 A master of marketing degree often means free access to some of the nation's biggest events, concerts, and travel expenses paid by your company to all parts of the country. Do I have your attention yet? Good. Yes, if you are successful enough and get into an area that focuses on event marketing, then some of the things listed above may come true, but first things first: You have to put in the work. We'll get to that shortly. 
There are so many things a person can do with a master's degree in marketing. The coursework teaches marketing students how to create integrated marketing campaigns that have clear objectives, reach their targeted audiences, and deliver positive results. According to the Bureau of Labor Statistics, projected employment in the marketing industry is expected to increase by 13% over the next 10 years. Among the jobs that those with a master's in marketing may hold include director of marketing and communications, brand manager, director of marketing, communications director, SEO strategist, web analyst, and digital marketing specialist. Interested in making money and heading up a marketing company? A director of marketing makes an average salary of $131,978, according to Glassdoor. Now I think I really have your attention. 
The goal of a master's degree is to secure a leadership position in the field, so you have more control over the messages being sent out. Marketing programs help their students to develop these skills and accomplish these goals. Marketing managers hold the No. 1 Best Sales and Marketing Job in the market, according to U.S. News & World Report. If you enjoy traveling and promoting events, you may very easily find positions in the field that deal with event promotions and public relations.
As mentioned above, marketing coursework is not easy. It's rigorous and time-consuming, but oh, so beneficial. The best part about many marketing courses is that they are hands-on and give students real practice in promoting messages to different audiences. A curriculum in the marketing field usually involves anywhere from 10 to 15 courses, with internships highly recommended, if not required. The enjoyable element of internships is the hands-on experience they provide, alongside the ability to move around and get a real understanding of what it's like to work in the field. 
Prospective students can expect a number of concentrations to choose from, depending on which school they attend. The concentration chosen, in turn, dictates what the focus will be in both coursework and later job hunting. Some of the available concentrations include leadership communication, learning and development, organizational development, public relations, and marketing communications. Many colleges are now offering online courses, so students can work in the field and study for their master's degree at their own pace. Some of the courses students can expect to complete in a marketing program are applied critical thinking in communications, storytelling through research and management, marketing analytics, brand management strategies, and public relations strategies and processes. The degree is rewarding and one of the most hands-on and active jobs in the marketing industry. This is the perfect major for people who are outgoing and enjoy communicating, meeting new people, and selling products.
#5. MASTER IN PETROLEUM ENGINEERING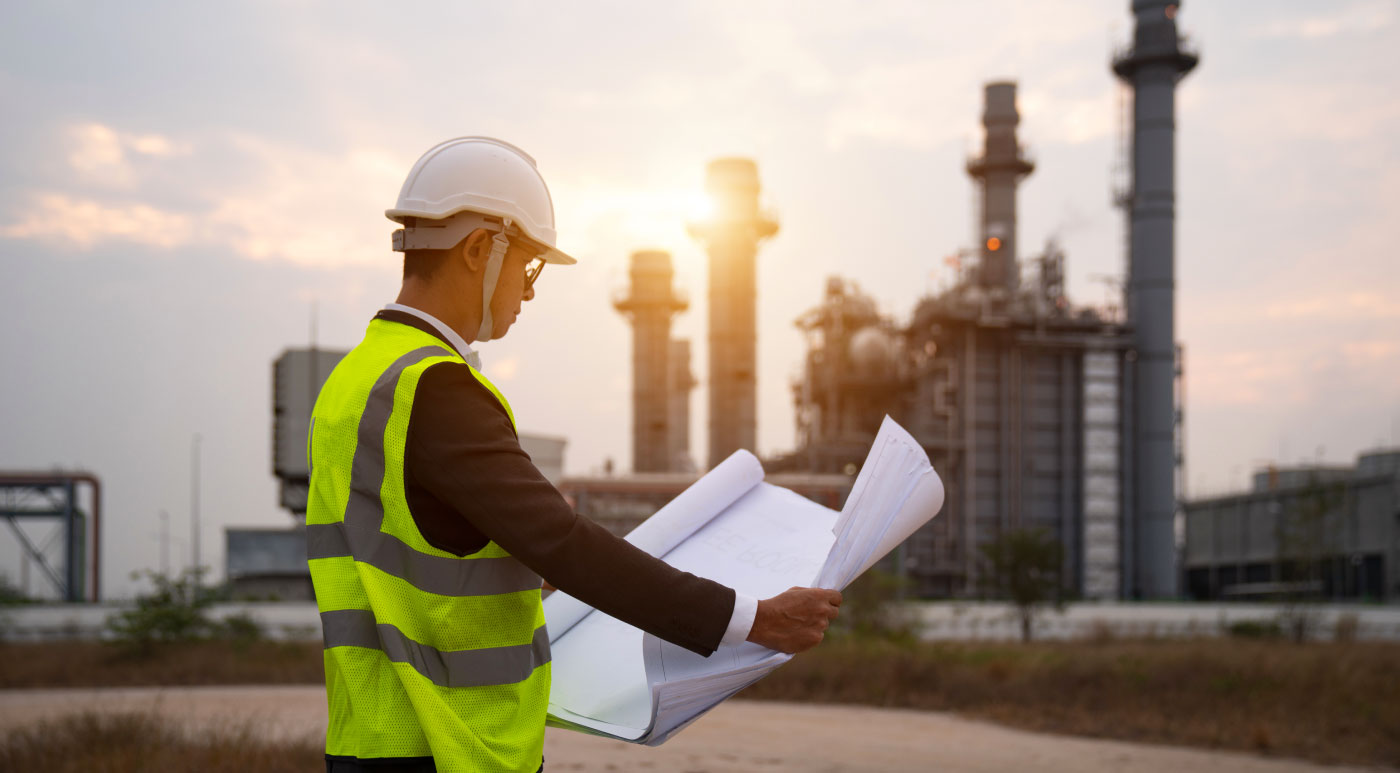 If you have a real interest in the environment and want to bring some of your ideas to life, you may find that earning a master's degree in petroleum engineering (PE) is a most rewarding career path. To begin with, some people may ask what petroleum engineering is. To put it in the simplest terms, PE focuses on activities related to hydrocarbons and focuses on the production of crude oil and natural gas. Jobs in the industry focus on the growing technologies used to help produce the more than 300 household products that are derived and created from petroleum. According to Glassdoor, the average salary of a petroleum engineer is more than $118,000 per year; some make as much as $155,000 per year. In other words, this is a very well-paid position for those able to excel in the field. 
With a master's degree, students are eligible for jobs in reservoir engineering, environmental engineering, thermodynamics, process economics, computer visualization of petroleum systems, tertiary recovery, drilling, and computational fluid flow. Because of the developments of new technology since the early 2000s, jobs in the field are growing. According to the Bureau of Labor Statistics, jobs in PE are expected to grow anywhere from 3-10% over the next 10 years, but this rate could be higher, depending on technology and environmental outcomes.
The typical curriculum for a master's degree in petroleum engineering includes anywhere from 25 to 35 credits, with different concentrations offered for students to choose from. Some schools do not require the completion of a thesis, but they will require rigorous coursework. Some of the courses students can expect to find on the schedule include Reservoir Engineering, Well Drilling and Completion, Petroleum Fluid Properties and Phase Equilibria, Petroleum Products Operations, Development and Origin of Oil & Gas Reservoirs, and Pressure Transient Testing. Alongside these required courses, students will also complete coursework in physics, chemistry, and thermodynamics, in order to advance in the program. 
Depending on the school, and whether a student is taking courses online or on campus, students may have the opportunity to visit factories, oil rigs, and energy facilities that reinforce concepts presented in the coursework. Internships are often available and encouraged, so students can get hands-on practice and experience in the field and have a good idea of what their future may entail, should they choose to take on a job in the petroleum industry. 
As part of the application requirements, students will likely be asked to write an essay and statement of purpose that details their interest in the field and why they wish to study at that college or university. They will also need to gather letters of recommendation and submit a detailed professional resume. The PE field has a lot of rewards, but like other majors discussed here, it must be a field about which a student is passionate. Those students who already have a bachelor's in the field should already be comfortable with the terminology of the courses and feel motivated to move forward. PE is a rewarding field, with a great salary and future for those who pursue it.
#6. MASTER OF BUSINESS ADMINISTRATION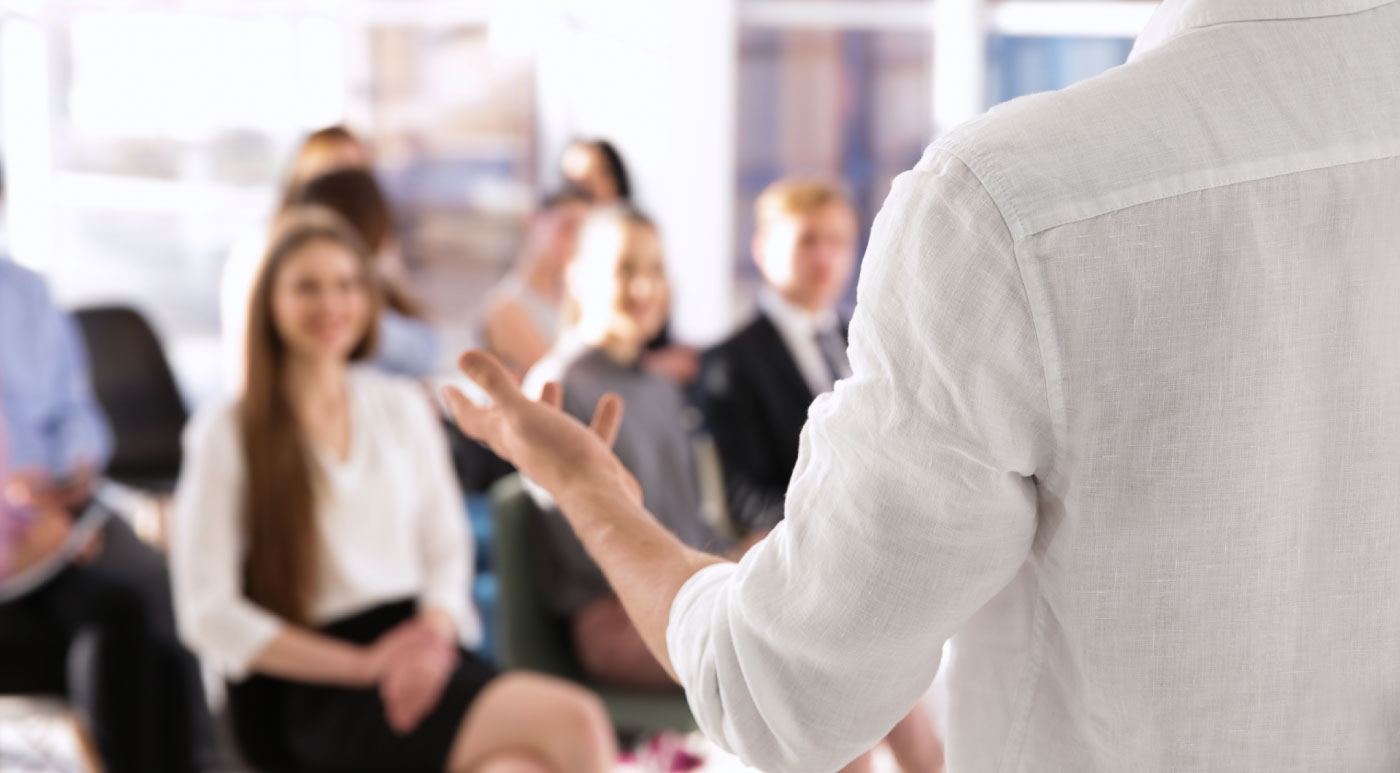 The Master of Business Administration (MBA) is not only a popular degree among young adults today, it is also a popular degree among some of the most familiar names in pop culture. For instance, did you know that Kevin Costner, Clint Eastwood, Tiger Woods, and Arnold Schwarzenegger all hold MBAs? For those interested in a business career with a very good salary attached, an MBA is an excellent career choice. 
According to College Choice, the top jobs for MBA students after they graduate are Chief Technology Officer, computer and information systems manager, financial manager, health services manager, high-end management consultant, insight and analytics manager, and investment banker. According to AllBusinessSchools.com, the average starting median salary for a business school graduate with an MBA is $110,000, well above the median salary for all students entering the job market with a master's degree (as listed in our intro). Many MBA programs are lately focusing more on data analytics and how they drive business success in the future. Over the next 10 years, business positions are expected to increase anywhere from 15-25%, according to Glassdoor. The growing reach of technology has also put into place more at-home and online jobs where employees no longer have to leave their homes to make a good week's salary. 
The typical coursework for an MBA focuses a great deal on teaching students the leadership skills necessary to manage a company. Professors focus on instilling in students a creative and strategic mindset, so they can lead organizations to economic success. Students learn current theories and practices in global markets, about macro- and microeconomic factors in decision-making, and effective resource management to sustain high corporate performance. 
MBA programs often require between 32 and 46 semester credits prior to graduation. Students will also have to work with agencies or businesses to get hands-on experience as part of their studies. Many universities require an internship or practicum as part of their mandated field experience curriculum. Students can choose from a number of concentrations, depending on what they wish to specialize in. Some common concentrations include economics, cybersecurity, health systems management, leadership, marketing, project management, sports business, and human resource management. 
Most application processes dictate that prospective students gather three letters of recommendation and put together a portfolio or resume of work that showcases their experiences and studies to date. Almost all colleges and universities will also ask applicants to write an essay on what they hope to accomplish in business and why they are pursuing an MBA. Sample courses that students take in many programs include Financial Analysis and Firm Evaluation, Quantitative Analysis, Decision-Making and Leadership, Applied Marketing Research, and International Competitive Strategy. During their studies, students will have opportunities to build relationships with professors and receive recommendations for future jobs in the business industry.
#7. MASTER OF EDUCATION (MEd)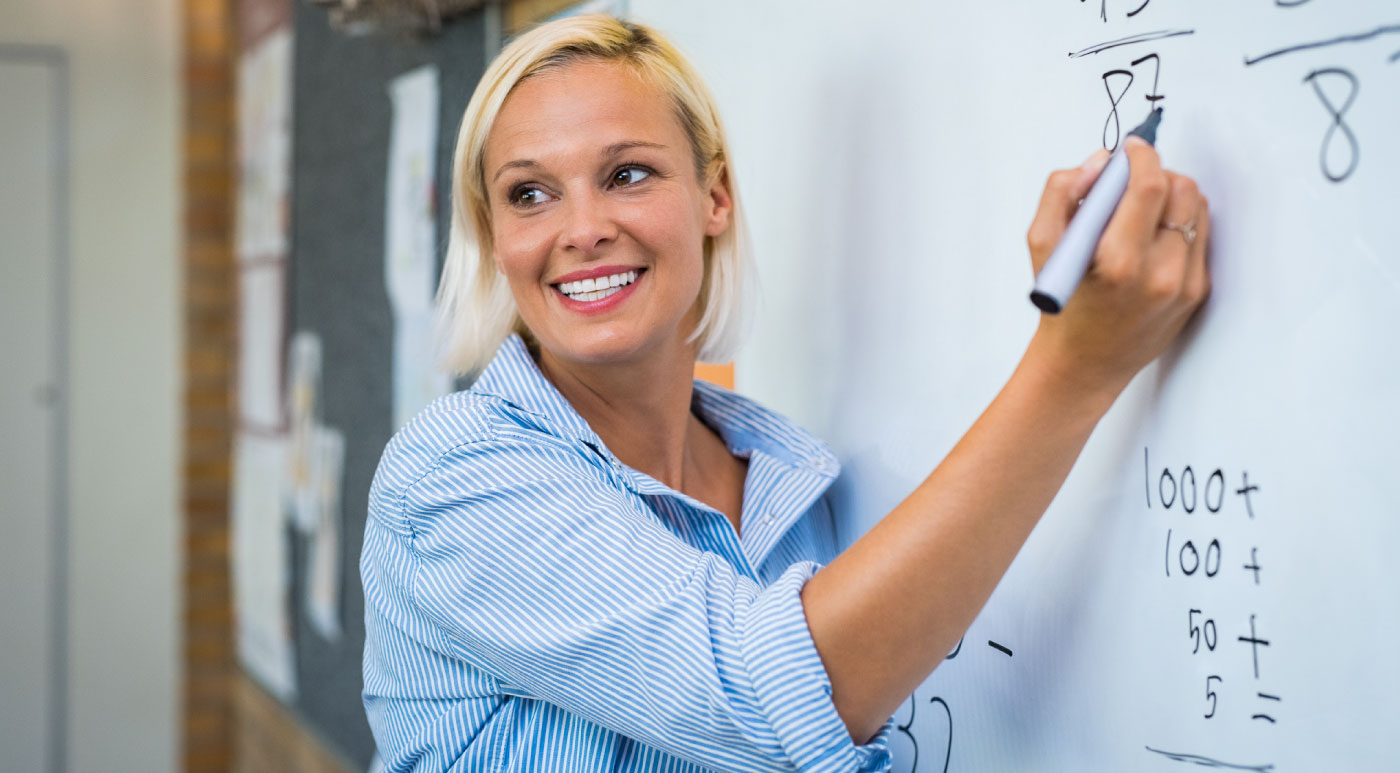 If you want to make a difference in society and help play a role in the development of future generations, there is no more rewarding career path than earning a Master of Education (MEd) and becoming a teacher. Teachers lead upcoming generations into college and beyond by giving them the tools they need to succeed in the real world. With an MEd degree, students are eligible to teach at the secondary and post-secondary levels, although many universities require post-graduate degrees of their faculty. Still, there are many colleges and community colleges that hire teachers who hold master's degrees in education. 
Earning a degree in education allows graduates to teach and earn a comfortable annual salary. Each state has different salary ranges, but they extend from roughly $50,000 to $75,000 per year, depending on where one teaches, according to Education Degree. The average salary of a college professor is $75,000 per year, according to the Bureau of Labor Statistics. Wherever a person decides to teach, the need for teachers is growing, especially given the increasing population and the growing pace of technology and online schooling. According to the BLS, the number of teachers is expected to grow by 4-10% over the next 10 years, depending on state demands. Some states have a much higher demand for teachers than others, so in some areas, that 10% number could be higher. 
One of the best parts about a Master of Education program is the concentration, where students have the opportunity to choose their area of focus. While all education students are required to take courses on classroom management, leadership and development, and curriculum and planning, they can choose the subject area in which they wish to focus their studies. Most universities offer concentrations in Early Childhood Education, Social Studies, Mathematics, Language Arts, World Languages, and Science. Students will need further education in those subject areas, so they can better master the content when in the classroom. At just about every university, students must complete an internship or practice teaching requirement where they work with an elementary or secondary school teacher to practice teaching real students, that is, if the graduate student is not already employed as a teacher. This hands-on practice and guided teaching help prepare future teachers and educate them on the conditions they will face once they graduate and are in a classroom of their own. 
During the application process, most Colleges of Education will ask for an essay detailing why the applicant wants to be a teacher and what they will bring to the education field. Schools will also ask for letters of reference; it would be a good idea to get letters from teachers whom applicants have worked within the past. Those who choose to move forward with their education and pursue a master's in educational leadership will find they have opened themselves up for positions as assistant principals or principals, where the pay is often more than $100,000 per year. Education is a field that one has to have a passion for. Patience is a must, as is a love of working with children and helping them to learn. Teachers build connections for life and have the chance to change their students' lives for the better.
#8. STATISTICS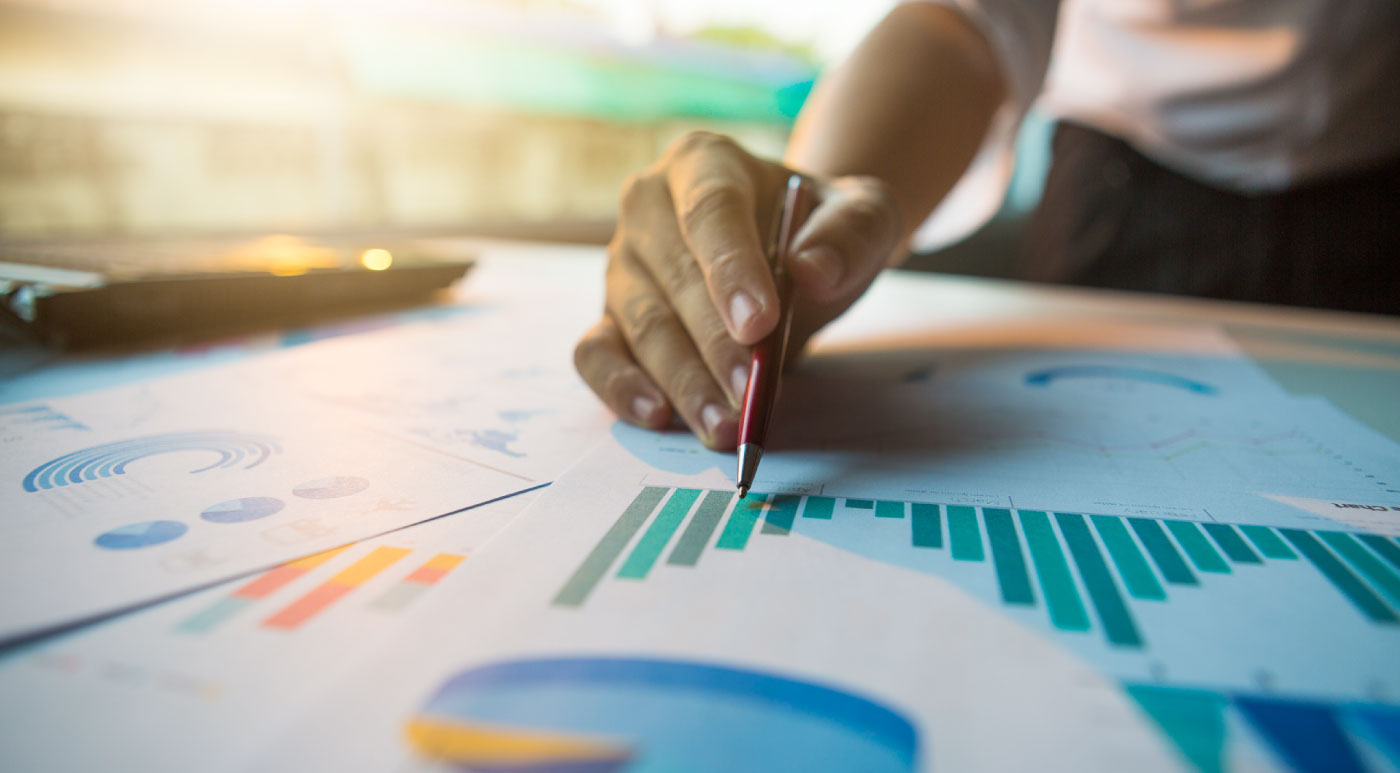 According to U.S. News & World Report, the role of statistician is No. 1 on the list of Best Business Jobs and No. 2 on the list of Best Jobs to Have. Statistics is a field that more and more people are interested in getting into, especially with the rise of technology. If you're good with numbers, enjoy analyzing outcomes, and already have a bachelor's degree, it's worth it to consider a master's degree in statistics. 
According to the Bureau of Labor Statistics, statisticians and others in statistics-related jobs who hold a master's degree earn an average of 33% more than those with just a bachelor's degree. A statistician makes an average median income of just over $88,000 per year, which is quite high, but it's the anticipated growth in this field that makes it one of the most popular jobs in the business sector today. According to the BLS, there is a projected 30% increase in the need for statisticians over the next 10 years. With a master's degree in statistics, there are many job opportunities available, including biostatistician, senior manager in biostatistics, statistical consultant, risk analyst, data scientist, and financial analyst. 
The coursework in a graduate statistics program prepares students by strengthening their mathematics and statistical skills and providing them with research methods that will give them knowledge of a wide range of statistical application areas. According to the BLS, universities are working to offer more programs that support positions in the statistics field because of the area's anticipated growth. 
The average curriculum for a master's in statistics includes 30 to 40 credits, along with a practicum and thesis. Students typically have the option of choosing a concentration, usually in either Analytic or Applied Statistics. Courses that students can expect to take include Introduction to Machine Learning, Applied Stochastic Process, Introduction to Probability Theory, Regression Methods, Statistical Consulting, and Analysis of Variance and Design of Experiments. When applying, students should verify that they have met all the prerequisite courses the program mandates. Part of this documentation will include a resume with a list of qualifications that demonstrates why the applicant would be an asset to the statistics program. Once enrolled, the courses taught will provide students with the skills necessary to go into statistics the field of their choice, whether that is education, science, technology, health care, government, or business. After completing a graduate program, students may opt to take the SAS Base Programming Certification Exam, which will elevate their chances of securing a high-level job in the field. 
#9. MASTER OF ENTREPRENEURSHIP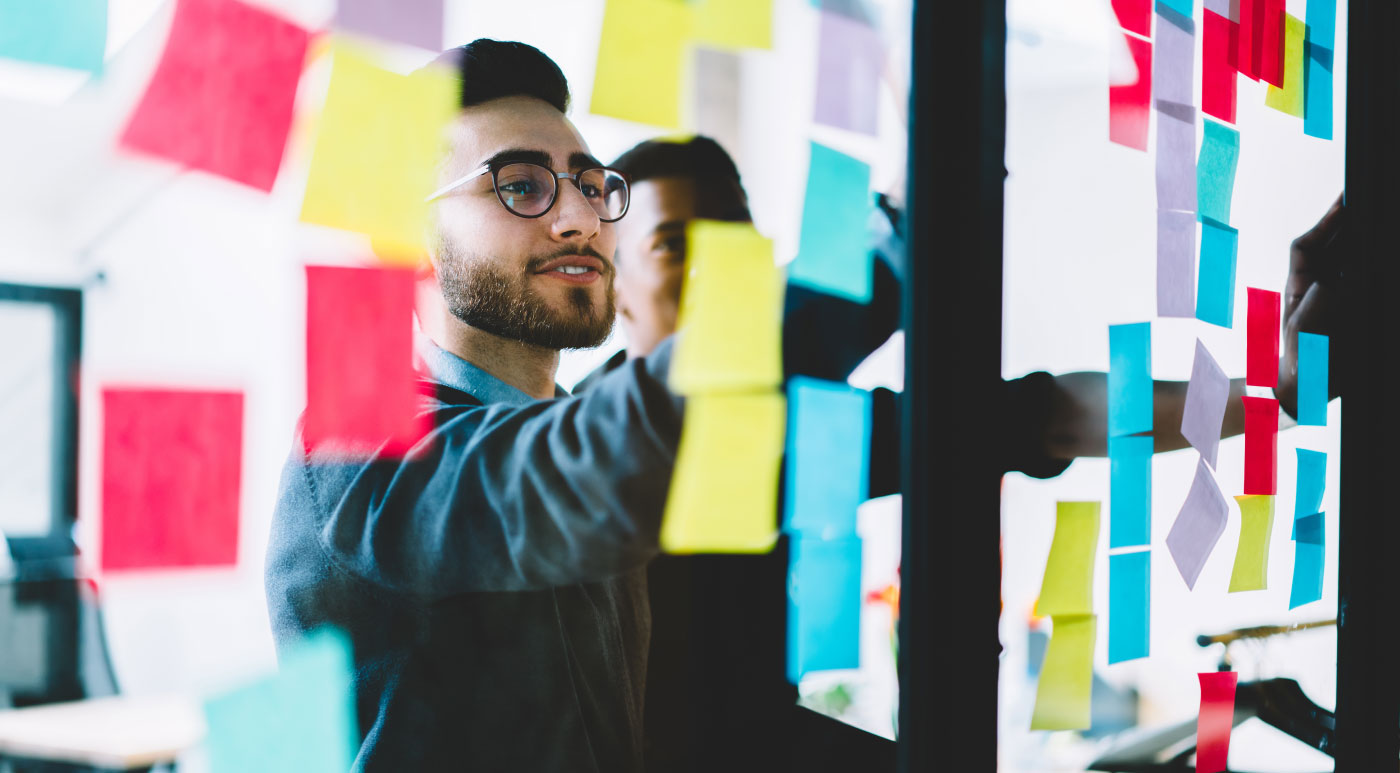 The beauty of living in America is that people can do just about anything they want, provided they follow the law, of course. When it comes to future dreams and aspirations, the sky's the limit, if you believe in an idea. Those who take on a master's degree in entrepreneurship believe just that. They aim to take control of their future and start their own business, so they can be their own boss and, potentially, others' bosses. 
The average salary of an entrepreneur is $68,000 per year, according to Indeed.com, but take that with a grain of salt, because the true range for entrepreneurs is anywhere from $1 to more than $1 million per year, depending on how good the entrepreneur is at building a company or business. The work that one puts in and the success of the strategies that are implemented will dictate how successful an entrepreneur will be. According to Entrepreneur.com, 27 million Americans are either in the process of starting a new business, or currently run their own business. That's nearly 14% of all working-age Americans. The number is only expected to rise each year as technology expands and more people want to take control of their future. 
If you want to take control of your future and start your own business, but don't know where to begin, well, that's where the coursework comes in. Many colleges and universities offer programs that teach students the elements behind starting up and successfully running a business. The best part is that students can learn these things from their own couch at home, as many schools offer fully online entrepreneurship programs. These teach leadership, development, growth, and management skills, so students are prepared to get started once they complete the degree. Students can get hands-on experience and work with faculty members who are also entrepreneurs, thus giving them real-world experience and first-hand knowledge of what it takes to succeed with just an idea. Students learn how to raise capital for a business, how to market a company, how to lead and manage new ventures, and how to communicate with investors and partners. Most programs require anywhere from 30 to 40 credits and can take anywhere from one to two years to complete. According to U.S. News & World Report, the top schools for those pursuing a master's in entrepreneurship are Babson College, Stanford University; Harvard University; Massachusetts Institute of Technology; and the University of California, Berkeley.

#10. MANAGEMENT INFORMATION SYSTEMS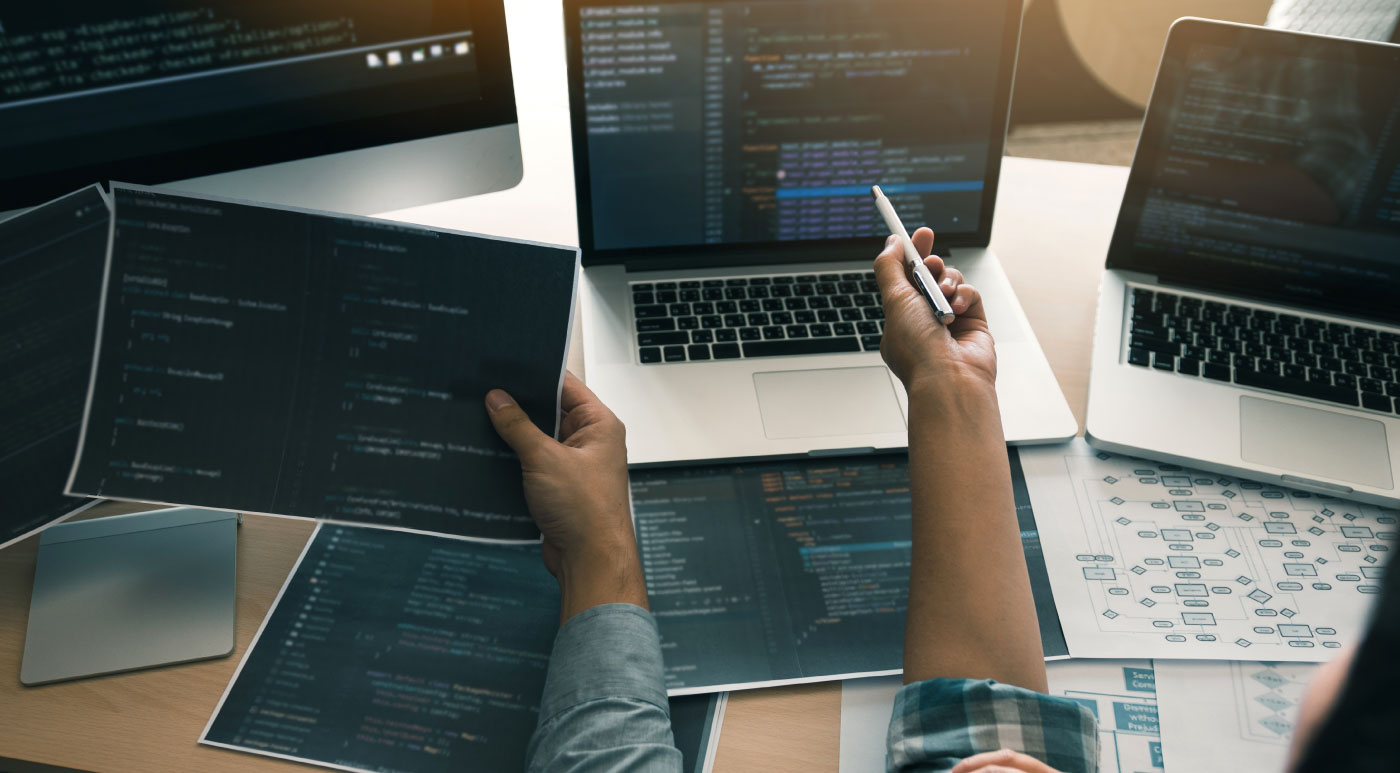 Earning a master's degree in information systems will give you the skills to analyze, design, deploy, maintain, and manage information systems in industrial, non-profit, and government settings. Employees working in information systems play a major role in the distribution of data, and with technology growing at a fast pace, the need for people in this field is growing rapidly. Computer and information systems managers make more than $142,000 per year, according to the Bureau of Labor Statistics. The field is growing at a faster than average rate, with 11% projected growth over the next 10 years. Other positions that graduates can pursue with this degree include IT project manager, chief technology officer, database architect, security administrator, software developer, computer systems data analyst manager, and IT consultant. According to Grad School Hub, working for an established and high net worth client can produce an income in excess of $600,000 per year. The degree is geared toward giving students the training and skills they need to work in a more managerial role; this comes with a very good salary in this type of business. According to Forbes, information systems ranked No. 7 on its list of Best Master's Degree for Jobs in 2017.
Much of the coursework in this field revolves around leadership training, data analysis, and information systems development. On average, schools require 10 to 14 courses to be completed from a curriculum comprising a mixture of core, concentration, and elective courses. Most of the concentrations offered by universities are in business intelligence and analytics, information security and assurance, and project management. Students must be properly trained in a Master of Science in Information Systems (MSIS) degree and take an internship or practicum course that requires field experience, so they get hands-on practice outside of the classroom or online coursework. 
Many schools offer non-resident enrollment to online students, so they can pursue the degree without having to visit the campus; however, many class sessions will involve virtual classes with the professor. While online programs are typically self-paced, students will still need to meet the deadlines required of them. Courses in which students are likely to enroll include Information Systems Analysis and Design, Database Management Systems, Business Telecommunications, Applied Information Systems Architecture, and Managing Emerging Information Technology. 
Most universities require applicants to have experience in the IS, IT, or computer programming industry. Prospective students will also need to provide a resume and personal statement and/or essay that details why they want to get into the field and how their experience in information systems thus far has benefited them as a person. 
OTHER NOTABLE PROGRAMS
#11. Corporate Finance (MBA)          
#12. Biomedical Engineering 
#13. Master of Health Services Administration     
#14. Master's in Teaching
#15. Master's of Accountancy  
#16. Economics MBA
#17. Physician Assistant Studies
#18. Physics
#19. Master's in International Business Management    
#20. Master of Nonprofit Management (MNM)