Ready to find your ideal master's program?
www.mastersprogramsguide.com is an advertising-supported site. Featured or trusted partner programs and all school search, finder, or match results are for schools that compensate us. This compensation does not influence our school rankings, resource guides, or other editorially-independent information published on this site.
Never before have we lived in such a small world.
Communication around the world is at our fingertips. It's not hard to understand that being fluent in negotiating international relations is key for today's professional.
The online master's in international relations is one of the most popular online master's degree programs.
Study in areas such as diplomacy, conflict resolution, or global health. Whatever you choose, a graduate degree in International Relations prepares professionals to work in almost any sector. That includes government, non-profits and NGOs, and major corporations, just to name a few.
From security to education. Business to development. You'll be able to access all kinds of career opportunities.
But a graduate level degree is a necessity in the field. Let's take a look at how an international relations degree can open countless doors for you.
Related: Popular Online Master's Degree
So how did we choose the best schools international relations programs? To start, we used our Master's Programs Guide Program Core Methodology. We also looked for programs that offered a "wow" factor. That includes things such as:
membership in the Association of Professional Schools of International Affairs (APSIA)
unique program concentrations or academics
immersion experiences that enhance the degree program
We have searched the world wide web to find the best of the best. Partake of the fruits of our labor!
If you're ready to find the best degrees in international relations, you're in the right place. Keep reading to learn more!
See Also: Best Online History Master's Degree Programs
30 Best Masters in International Relations

You'll find an excellent international relation degree here. It's at the College of Professional Studies at Northeastern University. This MS in Global Studies and International Relations degree program is online.
It is ideal for students who are looking for a part-time or full-time program in one and a half to two years.
The MS degree offers five cutting-edge concentration options in:
Global Health and Development
Conflict Resolution
Diplomacy
International Economics and Consulting
Global Student Mobility
The curriculum provides a solid foundation with classes such as:
Global Literacy, Culture, and Community
Peace and Conflict
Students also participate in regional studies courses of their choice. You will take electives in areas like:
Public Policy
Human Rights
Research Methods in International Affairs
Economic Development
International Law and International Relations
Working with Nongovernmental Organizations
There is also a final capstone in areas like :
a Case Study in Global Studies
a Thesis
the International Field Study Experience
See Also: Top 50 Highest Paying Masters Degrees

American University's School of International Service (SIS) is a member of APSIA. It has two online degrees available as part of their International Relations Online program.
The AU School of International Service offers the online Master of Arts in International Relations (MAIR). There is also the online Executive Master of International Service (MIS).
The 39-credit hour AU Online MAIR degree is ideal for students new to the field of international relations. The 30-credit hour AU Online MIS degree asks that students have seven or more years in the field.
Both degrees offer five AU International Relations Online concentration options in:
Global Security
United States Foreign Policy and National Security
International Development
International Negation and Conflict Resolution
Social Enterprise
There are even AU International Relations Online weekend immersion experience options. These allow distance students to attend face-to-face seminars. They can meet with their professors and potential employers, and network with their peers.
See Also: 40 Fastest Online Master's Degree Programs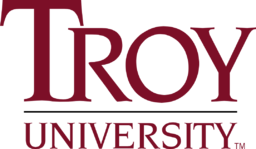 The Graduate School at Troy University is one of the best. It provides an online Master of Science in International Relations (MSIR) degree program. It is through TROY Online.
The 36-credit hour Troy MSIR degree program offers core courses such as:
International Political Economy
Theory & Ideology of International Relations
You'll cover a range of topics in this master's degree. It will give you the essential skills you need to make a positive impact in global governance. Classes help you develop critical thinking skills through exploring topics such as:
Research methods in international relations
International law and global governance
Economic development and foreign affairs
Foreign policy
Arms control and armed conflict
International security
Students can choose from three concentration emphasis areas:
Global Studies
National Security Affairs
Regional Affairs
The MSIR program is offered online through TROY Online. It can be accessed on the Troy main campus. There are several military locations in the U.S. and in Asia.
Online Troy students will find their distance education experience enhanced by the "toolbox of resources" provided for their support. This international affairs master's degree caters to the military community. TROY for Troops is one of many resources available to help online students succeed and gain the essential skills they need to make a positive impact.

The School for the Future of Innovation in Society at ASU offers students a "transdisciplinary" approach to education. You'll gain essential skills and be able to access ongoing development opportunities with the online MS in Global Technology & Development degree program.
The 30-credit hour program provides cutting-edge coursework. Core international relations courses include:
Technology and the International Political System
Development in Zones of Conflict
Urban and Environment Planning
Human and Social Dimensions of Science and Technology
These international relations courses are all online through ASU Online. The MS in Global Technology & Development degree (GTD) mirrors the on-campus program. There is added flexibility.
The same ASU School for the Future of Innovation in Society faculty teach the classes. The level of research and work they share in their collective experience is beyond compare.
An optional concentration is available online for the degree. Students can choose to focus their MS in GTD with a Concentration in Applied International Development (AID). Those who opt to specialize are able to access specific GTD-AID online student resources as well.

The College of Health Solutions at ASU provides a 100% online Master of International Health Management (MIHM) degree program. The ASU online MIHM degree is ideal for professionals who want to "develop solutions to global challenges and generate social impact in health and health care."
This international relations master's degree is a 30-credit hour program. Students engage in two required core classes in international affairs:
Health Care Management and Finance
Comparative Heath Care Systems
They can choose one of four tracks in:
Health Informatics
Quality Improvement in Health Care
Health Economics
Hospital Management
Each track requires four specific courses. All coursework is taught in virtual classrooms. This is by either the esteemed, research-based ASU College of Health Solutions faculty or the faculty of the University of New South Wales.
Distance education doesn't mean a solitary experience, however. All online students have access to ASU Online Student Support & Services. You'll be able to access extensive opportunities for ongoing development in international affairs. With this support, you can meet any career goals you have. Whether you want to work as an intelligence analyst, a foreign service officer, or even in international security, this program is a great choice.

You will find another great masters of international relations at the Johns Hopkins Bloomberg School of Public Health. Here, professionals can pursue an online Master of Applied Science in Global Health Planning and Management.
The Johns Hopkins online MAS degree is a part-time, 50-credit hour program. In this masters international relations degree, students will gain an "overview of the basic components of global or international health." They'll also develop the ability to "develop sustainable solutions to advance health initiatives throughout the world."
Core international affairs courses include:
Ethics in Global Health Practice
Pharmaceutical Policy and Management in Low and Middle-Income Countries
Non-Government Organizations and the Administration of Global Health Programs
These are followed by the final Integrative Activity in international relations. This allows students to showcase the knowledge they have learned through a real-world project addressing global health issues.
All courses are taught online in this interdisciplinary, part-time program. The Johns Hopkins Bloomberg School of Public Health faculty members are all "renowned experts in the field."

The graduate International Relations Degree program offered through Harvard Extension School is offered by one of the best schools in international relations. It allows distance students the opportunity to pursue an online degree from one of the most recognizable and renowned institutions in the nation.
The Master of Liberal Arts (ALM) in Extension Studies: International Relations degree at Harvard has twelve required classes. At least three courses must be engaged in on the Harvard campus.
Students can choose between a thesis option or the capstone option. The curriculum offers unique and interesting class topics such as:
Chocolate, Culture, and the Politics of Food
Introduction to African Languages and Cultures through Social Engagement
Human Migration and the US-Mexico Borderlands: Moral Dilemmas and Sacred Bundles in Comparative Perspective
There are four advanced international relations certificates through Harvard Extension School:
Each certificate requires four courses and is online.
A self-styled specialization awaits students of the Master of International Policy and Practice Online advanced degree (MIPP Online) at the GW Elliott School of International Affairs.
Classes are presented via live sessions for this international relationship degree. Students can work together as peers.
The GW MIPP Online degree program curriculum is rigorous and cutting edge. It is taught by faculty members who are current practitioners and experts in the international affairs industry.
The 27-credit hour curriculum for this master of international relations has three core courses in:
Strategic Leadership Seminar
Leadership Capstone
Economic Tools for Global Policy
The remaining six classes are chosen by the student. This lets them construct a "self-designed specialization" from a selection of "course offerings in security, development, and peace."
Students can choose from classes such as:
Terrorism Today
Ethics in Security
Civil-Military Relations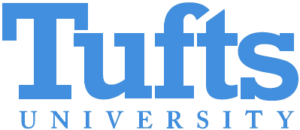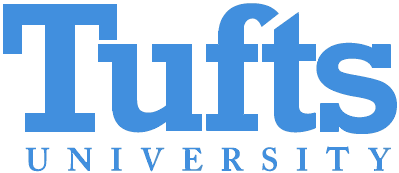 The Fletcher School at Tufts University offers an online Master of Global Business Administration (GBA) degree program.
Students work through the 36-credit hour GBA program as a cohort. They can choose to complete the degree in just sixteen months on a full-time basis. Or they can take two years to complete the degree part-time.
Two immersion residency experiences serve to enhance the academics. There is one on-campus (in which students work on a real-world "lab" project together). There is also one international location chosen for each cohort.
The curriculum is divided into sections focused in:
Business Foundations
Global Context
International Law
Analytical Tools
The online coursework includes classes like:
International Strategy and Innovation
The Politics of the Global Economy
The Art of Business Communication
All courses are taught by the accomplished Fletcher School faculty. Distance students are supported not just by the "professors are invested in your professional future." They also access the extensive, additional resources and services available to the Tufts Online GBA student.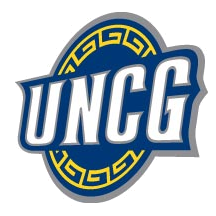 You'll find another one of the international relations best schools at the UNCG Bryan School of Business and Economics. These are provided by UNCG Online.
The 30-credit hour UNCG MS in International Business (MSIB) degree program is a 100% online, "cross-cultural" and "hands-on" educational experience.
Students are from all different backgrounds. So are the esteemed faculty members. Students learn "a wide variety of viewpoints and experiences to help better develop . . . intercultural skills."
Students work together on Global Project courses that integrate what has been learned in class with real-world experiences. The 42-credit hour online UNCG Online MBA Program offers core coursework such as:
Economic Policies and Impact on Global Outcomes
Global Business in Practice
Creating and Sustaining Competitive Advantage

The online Master of Arts in Global Security Studies at the Johns Hopkins Krieger School of Arts & Sciences is outstanding. This top master in international relations is built upon the "three pillars" of international security: military, economic, and energy and environmental.
It is a multi-faceted degree program. The 36-credit hour Johns Hopkins online MA in Global Security Studies includes classes such as:
Global Political Economy
Energy, Security, and Defense
Climate Change and National Security
Students can choose to pursue one of two concentration options in either:
Strategic Studies
Energy and Environmental Security
This international relations master is part of the Advanced Academic Programs at Johns Hopkins (within the Krieger School). The Global Security Studies program benefits from an extensive collection of Johns Hopkins faculty members. There are specific program resources for students in the program.

APU's online Master of Arts in International Relations and Conflict Resolution degree program offers monthly start dates for exceptional flexibility.
The 36-credit hour international relations masters program is housed within APU's School of Security & Global Studies.
It takes about two years to complete. Students can transfer in up to fifteen credit hours to further shorten the program.
There are four concentrations in:
Comparative and Security Issues
Conflict Resolution
International and Transnational Security Issues
Peacekeeping
The APU MA in International Relations and Conflict Resolution degree curriculum promises a focus on "industry trends to help ensure relevancy to today's marketplace."
Core classes in international affairs include topics like:
Introduction to Global Security
International Organizations
Conflict Analysis and Resolution: Theory and Practice
All coursework is taught by the American Public University System faculty. They are scholars and practitioners in their respective fields. They are often called upon as experts of the industry. Online resources are plenty through APU Learning Online. Distance students have the support they need.

CSU-Global's online Master of International Management degree is a 36-credit hour online program.
This degree is designed for professionals who desire to take on "leadership roles in multinational corporations and non-governmental organizations."
The core coursework covers topics such as:
Business Strategy in the Global Economy
International Trade
Global Financial Management
Students can choose from a multitude of concentration options. The most relevant specialization emphasis area is Global Management.
The CSU-Global faculty have experience in the industry, as well as doctoral degrees. Students can be assured they are learning from experienced, engaged professors.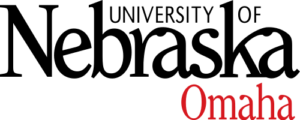 The next program on our list of the best international relations degrees is located in the Department of Political Science in the UNO College of Arts and Sciences. The University of Nebraska at Omaha online Master of Science in Political Science degree with an International Affairs concentration takes two years to complete. The interdisciplinary 30-credit hour MS degree program provides students with a wide array of concentration electives.
Choices include:
International Relations of East Asia
Gender and Global Politics
Government and Politics of Great Britain
International Development & Sustainability
There is both a thesis and a non-thesis option. The same on-campus, award-winning UNO faculty teach all online coursework.
Two optional Graduate Certificates are offered as add-ons for the MS program (or as individual advanced certificates for those not desiring a full MS degree):
the fifteen-credit hour Intelligence and National Security certificate
the twelve-credit hour Global Information Operations certificate

Source
Benedictine University's online MBA in International Business is a comprehensive, 16-course, 64-credit hour program. It takes 22 months or as few as 16 months to complete. The Benedictine University MBA "Managerial Process" core courses consist of 52-credit hours. These are in topics such as:
Ethics and Leadership in a Global Environment
Strategic Management
There are three core business courses. They cover:
International Economics and Finance
International Marketing
Multi-Cultural Management
The Benedictine Online MBA faculty have a wide range of experiences. Dedicated MBA resources are provided. There are also individualized services such as the "customized Curriculum Planner." For these, each online MBA in International Business student is paired.

The UHV Global MBA is a 36-39 credit hour program for professionals who want to master "the business competencies, cultural skills, and global mindset" needed to thrive in the international relations industry.
Students can pursue the degree on a part-time or full-time basis. The program takes just 12 months to complete. Most part-time students finish in eighteen months to two years.
The coursework is comprehensive, and for a great deal of customization.
Students can choose a general track or from one of six concentrations in:
finance
management
marketing
entrepreneurship
economic development
human resources management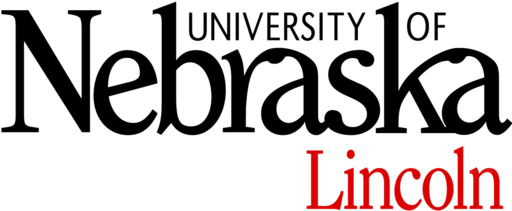 This international affairs master's degrees provides the same online degree as the on-campus program. University of Nebraska-Lincoln's online MBA is all online through University of Nebraska Online.
The 48-credit hour MBA has a specialization in International Business. It offers required coursework in:
Leadership in a Global Context
International Finance
Marketing and Globalization
Electives are relevant as well. They include options such as:
Multinational Financial Analysis
Managing Rapid Growth and Change in Organizations
This international relations master's degree is in the UNL College of Business. The online MBA (called the MBA@Nebraska) takes eighteen months. The "world-class" and expert faculty members provide an engaging online environment. They are "extraordinarily responsive to student needs." Distance education students need never feel solitary in their online learning academic experience.
University of Nebraska Online is made up of the four UN campuses in Kearney, Lincoln, Omaha and the Medical Center. It provides lots of online student resources and services to help students succeed.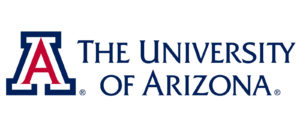 Arizona Online provides the University of Arizona's MA in International Security (ISS) degree program. It is 100% online. The 36-credit hour program is housed within the College of Social and Behavioral Sciences' School of Government and Public Policy.
The UA Online MA in ISS degree program only has one course (the final Professional Colloquium capstone project course). All other courses are determined by the chosen focus area track. Choosing one or several of the tracks leads to a customized degree.
Track options include:
Violent and Non-Violent Conflict
U.S. Foreign Policy
Technology & Security
Non-Traditional Security Threats, Latin America, Eurasia, and Global
The course selections are vast. They include classes such as:
How Terrorism Ends
Dynamics of Civil Wars
Gender as a Component of International Security
The Politics of Energy Security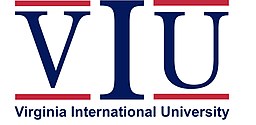 Source
VIU Online has an online Master of Science in International Relations (called M of International Relations, or "MIR") degree program. It is in the VIU School of Public & International Affairs. The online MIR degree has 36-credit hours of core coursework, concentration courses, and electives.
Core courses cover topics like:
International Economics & Trade
Globalization
Students have their choice of a concentration in International Economic Development or Business. Didn't study political science or international affairs as an undergraduate? The MIR program requires prerequisite classes in:
Comparative Government
Introduction to Statistics
English Composition and Rhetoric
Academic Writing
The MIR degree takes two years. All students culminate the program with an Advanced Research Project.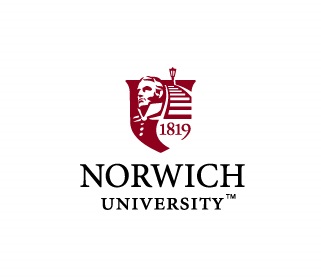 The online Master of Arts in Diplomacy program at Norwich is a social science-driven degree. It is made up of 36-credit hours. Most students finish the program in 18 to 24 months. The program is completed with a week-long required on-campus residency.
There are four concentrations options in:
Cyber Diplomacy (with an additional choice of either the Policy track or the Technical track)
International Commerce
International Conflict Management
International Terrorism
Students take core courses in topics such as:
Diplomacy in Communication
Economics and the International System
All students culminate the degree with their choice of either the thesis option or a final comprehensive exam. The expert Norwich faculty members serve both as professors and mentors. Since all online classes are capped at fifteen students. Each student receives the personal attention they need to find success.
The Norwich Online MA in Diplomacy is the first program that was ever offered online at Norwich (since 1997). Students have found jobs in a variety of international settings and organizations.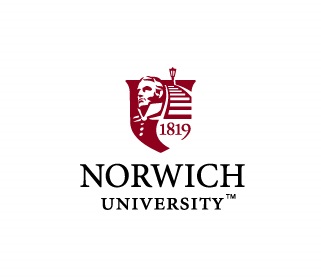 The Norwich University Online Master of Arts in International Relations (MAIR) degree program provides a unique approach for students to "explore the political, economic, and cultural issues impacting today's global stage." This is in preparation for a promising career in the "ever-changing international arena."
The 33-credit hour MAIR program allows students to become immersed in their choice of one of five relevant concentration areas:
Cyber Diplomacy
International Development
International Security
National Security
Regions of the World
All coursework is online. It is determined by the concentration.
Courses range from topics like:
World Politics—International Relations
Economics and the International System
Cyber Policy
Regions of the World
The experienced, expert Norwich faculty are accessible. All online classes are capped at fifteen students. They provide rigorous coursework and mentorship to all online students.
The MAIR program finishes with the week-long Culminating Campus Experience. A series of Norwich Infographics on International Relations presents cutting edge research and examinations of current issues in the field.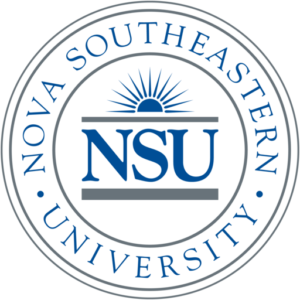 There are five start dates in the NSU online MBA in International Business. It is located in the H. Wayne Huizenga College of Business & Entrepreneurship. The online MBA is a 40-49 credit hour program.
The classes cover topics like:
Globalization and Emerging Markets
Import/Export Principles and Practices
Foundations of Global Business
The NSU curriculum is taught by the expert faculty. They have a wealth of industry experience.
There is an optional Nova Southeastern International Field Seminar is available for students who would like to experience firsthand global business practices in an immersive environment.
The destinations are picked from global partnership universities for a unique and intimate trip. Past destinations have included:
the Czech Republic
China
Russia
South Africa
Brazil
India
Prospective MBA online students can attend NSU Huizenga College of Business Virtual Open House events to learn more about the program.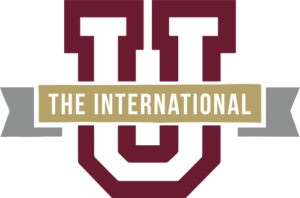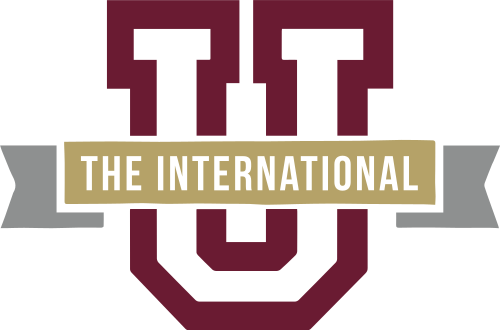 The online MBA in International Business at the TAMIU A.R. Sanchez, Jr. School of Business is a rigorous, 30-credit hour program. It takes fifteen months. Six start dates are offered each year.
Courses include topics in:
Global Environments of Business
International Logistics
International Management
The program is offered through TAMIU Online. Students have the benefit of online coursework provided by the recognized, expert, "multicultural faculty." Other online international relations programs are also available:
Both of these degrees are also 30-credit hours. They take a little more than a year at an accelerated pace. All three programs share an MBA core curriculum. For students who do not have an undergraduate degree in business, TAMIU offers "prep-module courses." These help them be better prepared for the MBA academics.

The 36-credit hour Master of Arts in International Relations (MAIR) degree is an interdisciplinary program. It pulls from "the disciplines of political science, history, anthropology, international law, sociology, and geography."
This is a non-thesis program offered all online. The St. Mary's Online MAIR degree provides a multi-faceted curriculum. Core courses include:
Ethical Issues in International Relations
International Political Economy
World Religions and International Affairs
Two concentration options are also offered online. Students can choose from:
Security Policy
Sustainable Development and Conflict Transformation
The International Relations (IR) Graduate Program consists of both the MAIR program and the twelve-credit hour St. Mary's Academic Certificate Program in Conflict Transformation. This is also offered online.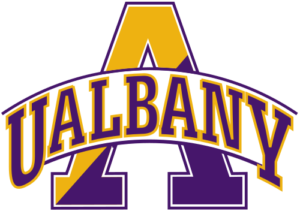 Students of UAlbany's MA in International Education Management and Leadership will learn both from the rigorous curriculum and their professors' expertise.
The 30-credit hour MA degree is located in the UAlbany School of Education's Department of Educational Policy & Leadership.
Students take classes like:
Cross Border Higher Education
Seminar on Global Politics of Educational Quality
Leadership for Cradle to Career Education Systems
The practical, relevant UAlbany Online MA in International Education Management and Leadership degree curriculum is presented in an asynchronous format. Each student can access the coursework when it is most convenient for them.
This flexibility does not equate a solitary experience, however. Students benefit from a community of student peers and robust relationships with their professors. Distance education students will find a "a wealth of resources" to help them be successful.

Liberty University's Helms School of Government provides the online Master of Science in International Relations. It is for students who want a graduate degree in international relations with a Liberty University Christian perspective.
The 36-credit hour degree claims a "solid biblical foundation, advancing global diplomacy in the name of Jesus Christ." Core courses cover topics like:
Introduction to Geopolitics & International Diplomacy
U.S. Foreign Policy & Sovereignty Issues
Global Governance
Three electives and a thesis culminate the degree. Students can finish in just eighteen months.
There is a 24-credit hour, year-long Liberty School of Law online Master of Laws in International Legal Studies. There's also the 45-credit hour, two-year Liberty School of Business online MBA in International Legal Studies. These provide students with a more legal-focused academic experience.
All programs are online through Liberty University Online. This has a level of student support that is almost unparalleled. Resources and services such as the Liberty University Online Student Advocate Office. These are on hand to make sure that distance education students have the support they need to finish their online program.

The UW-Whitewater College of Business and Economics Online MBA degree has an emphasis in International Business. This is a program that builds in its students a "cultural business intelligence and leadership" savvy. It helps the graduates enjoy a 100% placement rate. The UW-Whitewater MBA degree program has 36-credit hours.
Students dedicate nine credit hours towards the emphasis area. Class choices include:
International Marketing
Global Operations Management
Multinational Business Finance
All courses are taught by the same on-campus faculty member. The MBA program offers a good foundation in essential ("Common Body of Knowledge") coursework.
Additional "Required Breadth" classes round out the degree. Topics include:
Persuasion and Negotiation Strategies
Social Responsibility of Business Ethics in the Marketplace
Strategic Technology and Innovation Management

Students who want a master's degree in just fifteen months will love the online Master of Education (MEd). It has a specialization in International Education at Northcentral University.
This is a 30-credit hour program in the School of Education at NCU. The program boasts that all online professors come from "around the globe . . . with all faculty holding a doctoral degree." Doctoral faculty members offer expertise along with "personalized mentoring" and a great deal of individualized attention to each student. This is under the Northcentral One-to-One Learning Model.
Students are allowed five years to complete the degree. The NCU Online MEd in International Education degree program offers classes such as:
International Organizations in Global Education
Conflict Resolution in an International Context
Globalization and Educational Change
All students participate in the final MEd Capstone. This is a real-world culmination. All the material the student has learned will be utilized to produce a specialized issue.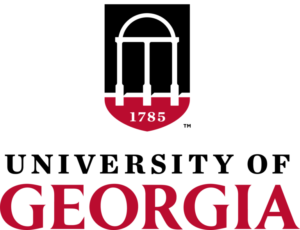 Here's a master's degree in international relations to consider! It's ideal for the health and medical-oriented professionals who are interested in careers on a global scale.
UGA's College of Pharmacy has an online Master of Science for Regulatory Sciences program. The 39-credit hour MS in International Biomedical Regulatory Sciences program has both a thesis and a non-thesis option.
Students take classes such as:
Intro to Pharmaceutical, Biotechnology & Device Industries
Process Control & Validation
Developing Leadership Skills
Students can access the new UGA Institute for International Biomedical Regulatory Sciences. This is the only program of its kind that provides a focus on both medical and veterinary regulatory issues. The degree program is in response to the "rapid expansion of pharmaceutical and biomedical products." It prepares "skilled regulatory science professionals to oversee the approval for new product lines and manage compliance with complex regulatory policies and procedures" on a global scale.
The UGA Regulatory Sciences faculty have a diversity of research interests and experiences. UGA Online Learning provides all the support they need to be successful.

Florida Atlantic University's has an Online MBA degree program with an International Business Specialization. Students can complete the program in less than two years. An "intensive" program, the Online MBA is located in the FAU College of Business.
It has 40-46 credit hours. There are two foundation classes:
Financial Accounting
Managerial Finance
It can be waived if taken in the previous five years. The curriculum provides students with coursework such as:
International Business Operations
Cross-Cultural Management and Human Resources
Managing Effectively in Emerging Market Economies
The program uses a "balanced blend of case-studies, real-world examples and strong academic theories." The "esteemed and experienced" FAU College of Business faculty provides students with engaging and relevant coursework.