Ready to find your ideal master's program?
www.mastersprogramsguide.com is an advertising-supported site. Featured or trusted partner programs and all school search, finder, or match results are for schools that compensate us. This compensation does not influence our school rankings, resource guides, or other editorially-independent information published on this site.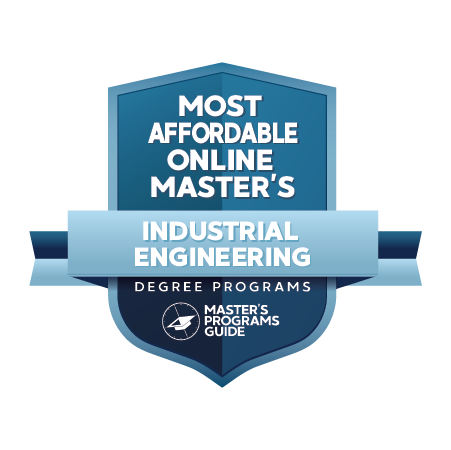 So you're thinking about going back to school to get your master's in industrial engineering? It's a smart decision, considering the possible career advancements and salary increases that are likely to come your way after earning your degree.
If you're thinking about pursuing a master's in industrial engineering, then you are likely already working in the field or have at least done your research about what this job entails, but for those that haven't let us briefly explain what this job entails. 
Industrial engineers create and implement systems for managing industrial production processes. It's a job that requires individuals to be effective planners, savvy at business, and critical analytical thinkers who solve complex problems. If this sounds like a career that was designed specifically for your skillset, then you should definitely consider pursuing an advanced degree in the field. 
The top five states for employing industrial engineers include Michigan, California, Texas, Ohio, and Illinois. In 2016, there were over 25,000 industrial engineers employed in Michigan, which is expected to grow to almost 30,000 by 2026.
This kind of growth is not an abnormality. While the median income for industrial engineers in the United States is just above $87,000 per year, the income you'll earn will depend on the state in which you reside. Wyoming is the state that has the highest median annual income for industrial engineers at $104,510. Individuals in the top 90% of pay will earn around 130,000 per year. 
See Also: 10 Best Master's in Industrial Engineering
Common Application and Admission Questions
While applying to a master's degree may seem daunting when you're thinking about how to apply and get into the school of your choice, you'll feel better after we explain some of the things that the schools are looking for in prospective students. One of the first things to realize is that almost every master's program will require that candidates have earned a bachelor's degree preferably in an engineering or mathematics discipline. 
Some schools offer programs that allow their undergraduate students to earn credit toward both their undergraduate degree and a master's degree during their last couple semesters of undergraduate education. This is worth checking into if you're finishing up your degree as this can save you both time and money. If you don't have a degree major in engineering or mathematics, but have taken physics, statistics, and calculus courses, you may find that your background is still sufficient to be successful in an industrial engineering program. Each school has specific requirements when it comes to the foundational knowledge that they want their students to have when entering their master's degree program. 
Most master's programs on this list require that students take the Graduate Record Examination (GRE), which is a test that helps the school gauge how successful students are likely to be in graduate school. Individuals who have not taken this test should set aside a few months to study for this examination before going to take the test. Scores are given in multiple categories, but many of the programs are interested in the quantitative score and the verbal score. 
If you feel you have properly prepared for this examination and are unhappy with your scores, you can take the test again, but this may be unnecessary for some schools as the acceptance of students in their programs are based on a number of factors, not solely on the GRE score. 
Other parts of a typical application packet include your resume or curriculum vitae, three references, and a purpose or goals statement. A resume or curriculum vitae can be an essential aspect of an application packet, especially for those with less than ideal GRE scores, as relevant work and life experience make up for deficiencies in test scores. 
Many schools ask for letters of recommendation from people that can testify to your ability to be successful in graduate school. It's often helpful to choose an undergraduate professor that saw promise in you as well as supervisors that believe in your ability to lead in an organization. Creating a clear, persuasive, and concise purpose and goals statement allows admission teams to see that you have given the necessary thought to what you want to accomplish by pursuing a master's degree. 
What About Financial Aid & Scholarships?
One of the most anxiety-provoking aspects of pursuing more education, especially at the master's and doctoral levels, is the debt you'll accumulate while pursuing your program of choice. Let's face it, education of any kind is expensive to the point that many people have no other option than taking out loans. While the thought of taking out loans may give you hesitation, the potential income increase by completing the degree may make the financial investment worth the risk. The risk to benefits is largely a personal decision that is based on where you're at financially, professionally, and personally in life. If you have a spouse or significant other, a transparent conversation should be had explaining the potential financial and time commitments and sacrifices that will have to be made for you to achieve your goal. 
When it comes to financial aid, there are quite a few options available for students wishing to pursue graduate education. The first financial aid option comes in the form of federal and private loans. Federal loans are offered through the US Department of Education and often have a lower interest rate than private loans. Private loans are available for those that need more money than is offered through federal loans for costs of living. Remember that these are loans and that the money you take out will have to be paid back in addition to the interest that accumulates during the time it takes you to repay the loan. 
Grants and scholarships are another option available to some students based on criteria such as income or merit. Grants differ from scholarships in that grants are generally not based on your accomplishments, but on life circumstances. Scholarships are awarded based on particular traits, skills, or accomplishments. Grants and scholarships don't require that you pay the money back, which means that you'll graduate with fewer student loans and more money in your pocket. Many scholarships are awarded to students who have high GPAs, or to minorities to support their education. 
Graduate assistantships are another way in which students get part or all of their education paid for. Graduate assistantships require that students perform a variety of tasks from teaching classes, grading papers, or assisting a professor in research. Generally, graduate assistantships are reserved for on-ground students and are unavailable for distance education students. 
A fellowship is sometimes awarded to promising academics so that they can pursue particular educational goals or research pursuits. Fellowship programs can be highly competitive, with numerous highly qualified applicants applying yearly. Those interested in getting a fellowship to cover their educational tuition should focus on extracurricular activities that can make them stand out from the rest of the applicants. 
One of the most obvious ways to pay for graduate education is out of your own pocket. Some non-traditional students may have worked in an industry for the past few years, making this a possibility. This option is better than taking out student loans as the interest on student loans can really add up, causing people to pay substantially more than they borrowed. 
How Much Can I Make With an Online Master's in Industrial Engineering? 
Potential future income may be one of the most important considerations when deciding if you should go back to school to pursue a more advanced degree. After all, if you're only making a few more dollars an hour after spending tens of thousands of dollars earning your degree, you may end up financially worse off than if you never went back to school, at least in the short term. 
When deciding to pursue an advanced degree in your discipline it's also important to consider whether or not a master's or doctoral degree is necessary for advanced leadership roles in a particular field, and whether it will likely lead to a higher salary. For the master's in industrial engineering degree, the investment in your education is likely to be paid back handsomely.  
There are many job titles and responsibilities within industrial engineering, and your earning potential will vary depending on the job you choose after earning your degree. According to O'net, industrial engineers earn an average annual income of just over $87,000. The site also indicates that the majority of individuals in this profession have a bachelor's degree or less, which means that earning a master's in industrial engineering will make you stand out to potential employers when applying for a new job or looking to move up in your current job. This field has a bright outlook, meaning that there are likely to be jobs available when you graduate. 
Another career that you may want to consider after graduating with your master's in industrial engineering degree is to become a supply chain manager. These individuals take home a median salary of $107,480 per year. The career is expected to grow at an average rate of between 4% and 6%. The majority (65%) of people working as supply chain managers have a bachelor's degree, with only 19% having a master's degree. 
California employs the highest number of supply chain managers at a rate of more than double the second leading state for employing this profession, New York. There is projected to be close to 9,000 new job openings for supply chain managers in the state of California each year. 
Graduates who earn a master's in industrial engineering should also consider a career as a logistics manager. Logistics managers plans and coordinates how a product gets from the manufacturer to the customer's doorstep. Logistic Managers can expect to earn a median annual salary of $94,730. California and Texas are the two states that employ the most logistics managers with a projected increase of 14% to 17% between 2016 and 2026. This profession is expected to grow at an average rate of between 4% and 6% between 2018 and 2028. 
Most professions for those with a master's in industrial engineering can expect to earn an income of $90,000 or higher. Since only the median salaries were reported, we can guess that many individuals who have been working these jobs for years are earning much higher salaries. 
What Are the Best Affordable Online Master's in Industrial Engineering Degrees?
We know that you have educational goals that you're itching to pursue, but you may not know where to start. The editors of Master's Programs Guide utilize a unique ranking methodology based on the following five aspects:
25% Overall Degree Affordability: Average cost of undergraduate and graduate tuition per school
25% Graduation Rate: Number of students who start at the university and actually finish there
20% Earnings Potential: Average mid-career salary of school alumni
20% Selectivity: The number of students who apply versus the number who actually get accepted
10% Online Graduate Offerings: The number of programs offered online in each department
At Master's Programs Guide, we strive to do our best to guide you and your family toward a fruitful academic career. The pursuit of knowledge is a noble one, and we want to help you reach your goals.
Online Master of Engineering in Industrial Engineering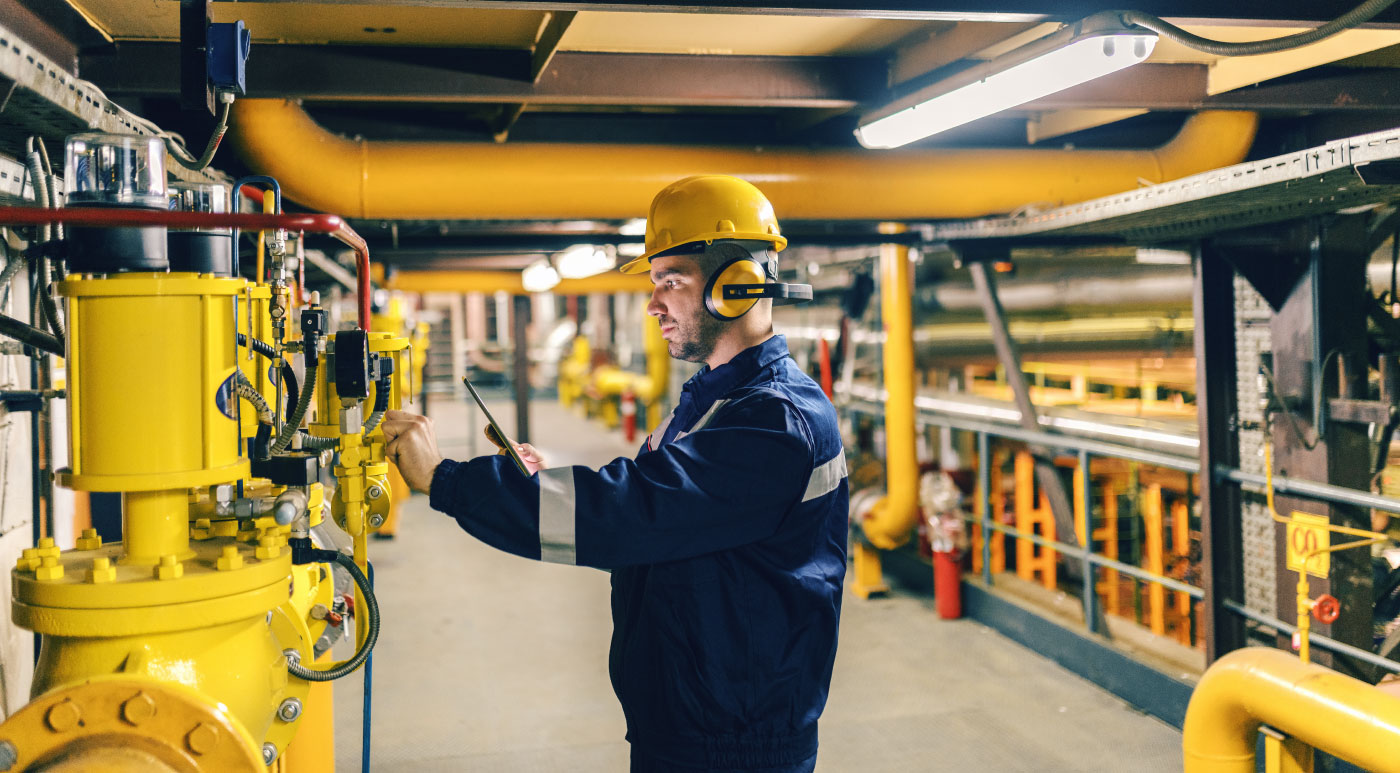 This university is located in College Station, Texas, within driving distance of Austin and Houston. This city is the home of the flagship University in the Texas A & M educational system with a city population of over 100,000. In 2016, Money Magazine named College Station the most educated city in the state as well as one of the most educated cities in the nation. 
The Aggies, as students of Texas A & M are sometimes called, can be seen wearing the school colors of maroon and white while playing in NCAA Division I sports or just walking the campus. When attending one of the university's games, you may be lucky enough to see the school's mascot, a rough collie named Reveille, who happens to also be the most senior member of the school's student military organization. 
The online master of engineering in industrial engineering is a 30-credit-hour program that consists of ten courses. The focus of this degree is to build a strong foundation in industrial engineering so that graduates become leaders in the career they choose. If you're worried about the possible negative stigma of attending an online program, don't worry, as this is the same curriculum that is taught to their on-ground students and the degree granted is indistinguishable from the ones your on-campus cohorts earn. 
The online course lectures are pre-recorded, so there's no need to set aside specific times each day to attend classes. This means you can complete your classes at your own pace throughout the week. Instructors of courses also set up virtual office hours in which they are available to answer questions you may have or to help you when struggling. 
Courses in this degree are set up into three sections. This includes sections on the breadth of industrial engineering, essential modeling techniques and tools, as well as three elective courses. The breadth of industrial engineering section is composed of four courses: Logistics and Inventory Control, Quality Engineering, Human Factors, and Engineering Economy. The essential modeling techniques and tools section includes courses in Data Analytics Models and Tools, Optimization Models and Tools, and Simulation Models and Tools. 
This degree focuses on the practical skills needed to be successful as an industrial engineer and the degree does not require the completion of a thesis. The oral defense, which constitutes the final exam, may be waived for certain individuals but the criteria for this waiver is not clearly stated on the school's website.  
To be eligible for acceptance into this program students are expected to have an undergraduate degree in engineering along with work experience. Classes start in the spring, summer, and fall semester with application deadlines weeks before classes are scheduled to begin. Those who hope to manage engineering organizations someday may find a better fit with the school's online Master of Science in engineering management option. 
Master of Science in Industrial Engineering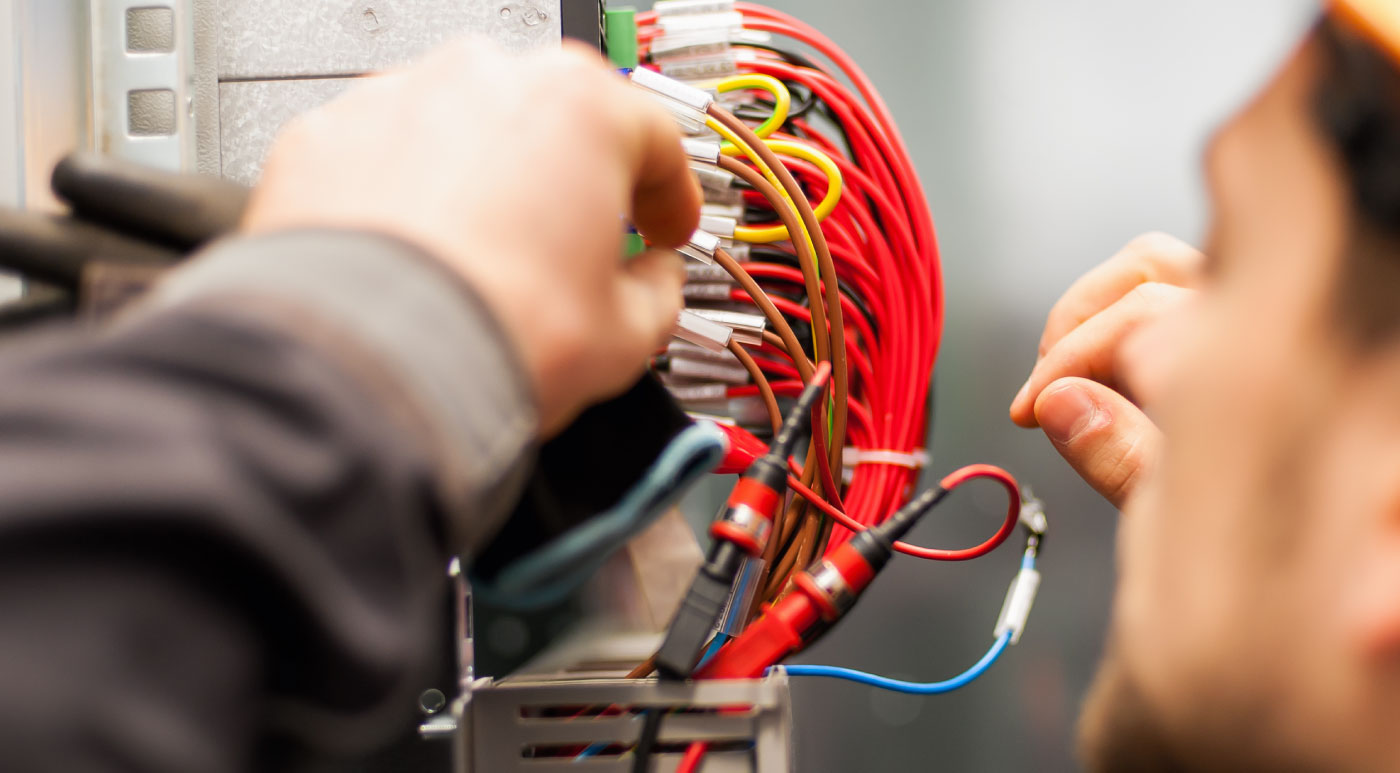 The Georgia Institute of Technology's main campus is located in Atlanta, Georgia, the most populous city in the state. The school has multiple satellite campuses with locations in Georgia, France, Ireland, and China. Georgia Tech was originally founded as a school of engineering and sciences, which is still where the school shines both nationally and internationally. Atlanta was a strategic city for the civil rights movement and has also been home to the 1996 summer Olympic games. 
Georgia Tech has two mascots, which include Buzz, a yellowjacket, and Ramblin' Wreck, a 1930 Ford Model A Sport Coupe. The school's official colors are Tech Gold and White. The Times Higher Education has ranked Georgia Tech's engineering program in the top ten in the world and its computer science program in the top 20 in 2020. 
The Master of Science in industrial engineering is offered by Georgia Tech's H. Milton Steward School of Industrial and Systems Engineering. The program focuses on teaching its students how to approach and solve complex problems when working in the industrial engineering profession. The students in the MSIE program are required to successfully pass 30 credit hours of coursework to earn their degrees. 
This is not a research-oriented program, and students are not required to complete a thesis or comprehensive capstone to graduate with their degree. The school encourages those that want a more research-focused degree to check out one of their Ph.D. programs. The MSIE program is relatively competitive, with only 20 students admitted each year. 
There are two start dates each year for this program, one in the spring and the other in the fall semester. The application deadlines for this program are June 1st for the fall semester and October 1st for the spring semester. The curriculum consists of six core courses, three of which are required, including Manufacturing Systems, Warehousing Systems, and Transport & Supply Chain Systems. 
Students are allowed to select three additional courses (from a list of five) to complete the core course curriculum. Students will then choose two technical elective courses (from a list of over two dozen courses) and two courses of their choice from the list of free electives. The free elective courses must align with the industrial engineering major; otherwise, you'll have to go through a process of explaining why you should be allowed to take a particular course. 
To be admitted into this program, prospective students are required to have an undergraduate Bachelor of Science degree, must provide scores for the Graduate Record Examination (GRE), submit a personal statement with relevant work history and experience, and must be able to proficiently use the English language. The school is looking for students who have an undergraduate GPA of at least 3.0. The school takes prospective students' work experience into account when deciding if they are a good fit for their program. 
Master of Science in Industrial Engineering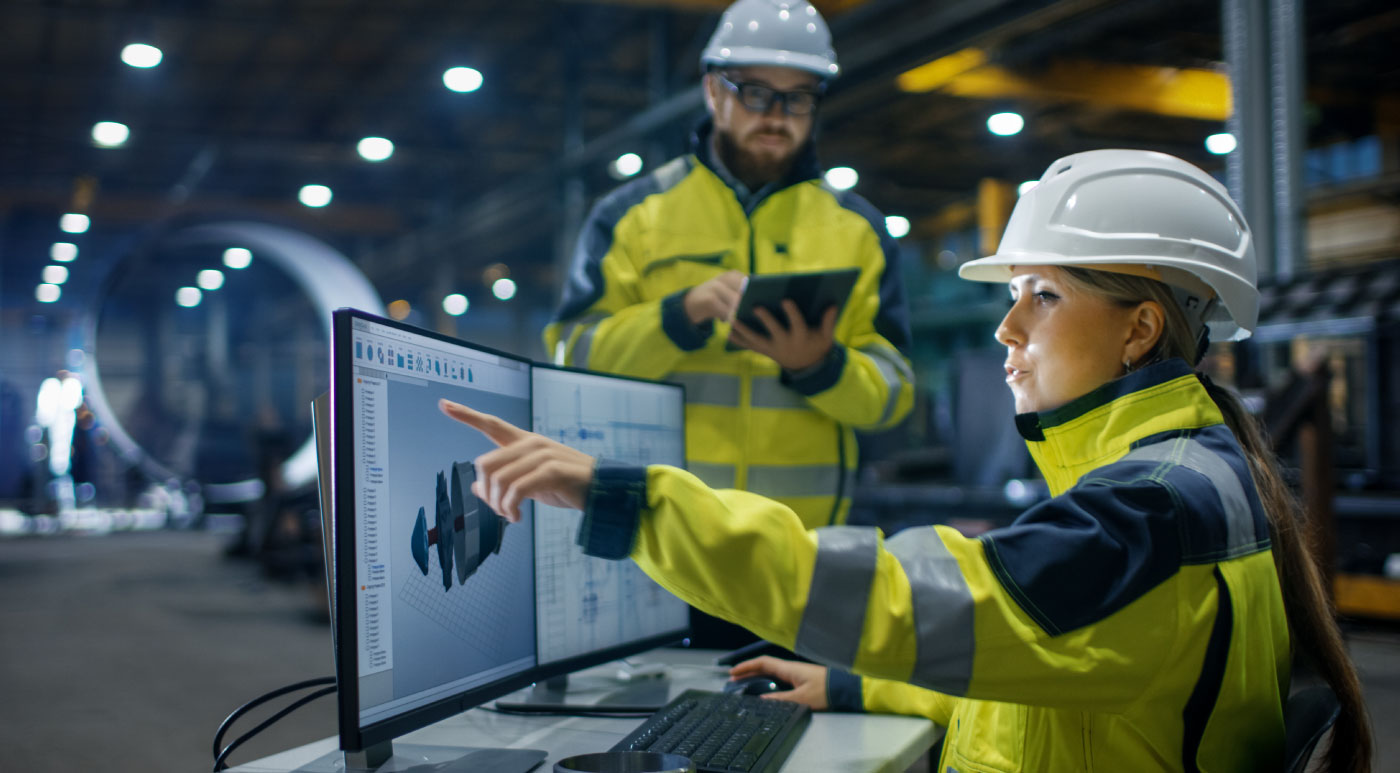 The city of Lubbock is located in the northwest part of the state of Texas and is home to Texas Tech University. Lubbock, Texas, has been listed as one of the top cities to start a small business by CNNMoney.com, and the city goes by the moniker "Hub City" because of its economic importance in the state. Texas Tech University has an extensive history of educating students dating back almost 100 years to its founding in 1923. 
When visiting the campus, you'll be reminded of the renaissance as the campus is themed after the Spanish Renaissance. If you decide to attend this school's program, you'll become a Red Raider, as students of this school are nicknamed. The iconic scarlet and black are the school's colors, which are also worn by the school's mascot the Masked Rider. 
Earning the Master of Science in industrial engineering from Texas Tech University won't be a walk in the park, but the 36-credit hour program will thoroughly prepare you for a successful career as an industrial engineer. The program consists of both a thesis option, which will require students to complete six credit hours of research, and a non-thesis option. Those pursuing the non-thesis option are required to take and pass a final examination to complete their degree. 
Classes are taken in five areas of study including engineering management, ergonomics and human factors engineering, manufacturing and quality assurance, operations research, and statistics and quality assurance. While working toward the degree, students are allowed to select five elective courses so the student can focus on what interests them. The school does allow students to transfer up to six semester hours of coursework from another university. 
While earning the Master of Science in industrial engineering degree, students can specialize in one of five areas: ergonomics and human factors engineering, manufacturing systems, operations research, statistics and quality assurance, and systems and engineering management. Students can also use their six semester hours of elective coursework to minor in another area of industrial engineering. Students wishing to pursue a Ph.D. upon graduating with their master's degree should select the thesis option. 
Applicants to this program are expected to submit an application form, transcripts from universities attended in the past, GRE scores, three reference letters, a questionnaire stating their area of interest within industrial engineering, and finally a non-refundable application fee. Students are also expected to have a solid mathematical background with at least three credit hours of college-level physics and three classes of calculus. Students can be conditionally admitted to the program if students don't have the necessary undergraduate coursework, but they will be expected to complete the necessary courses. 
Master of Industrial Engineering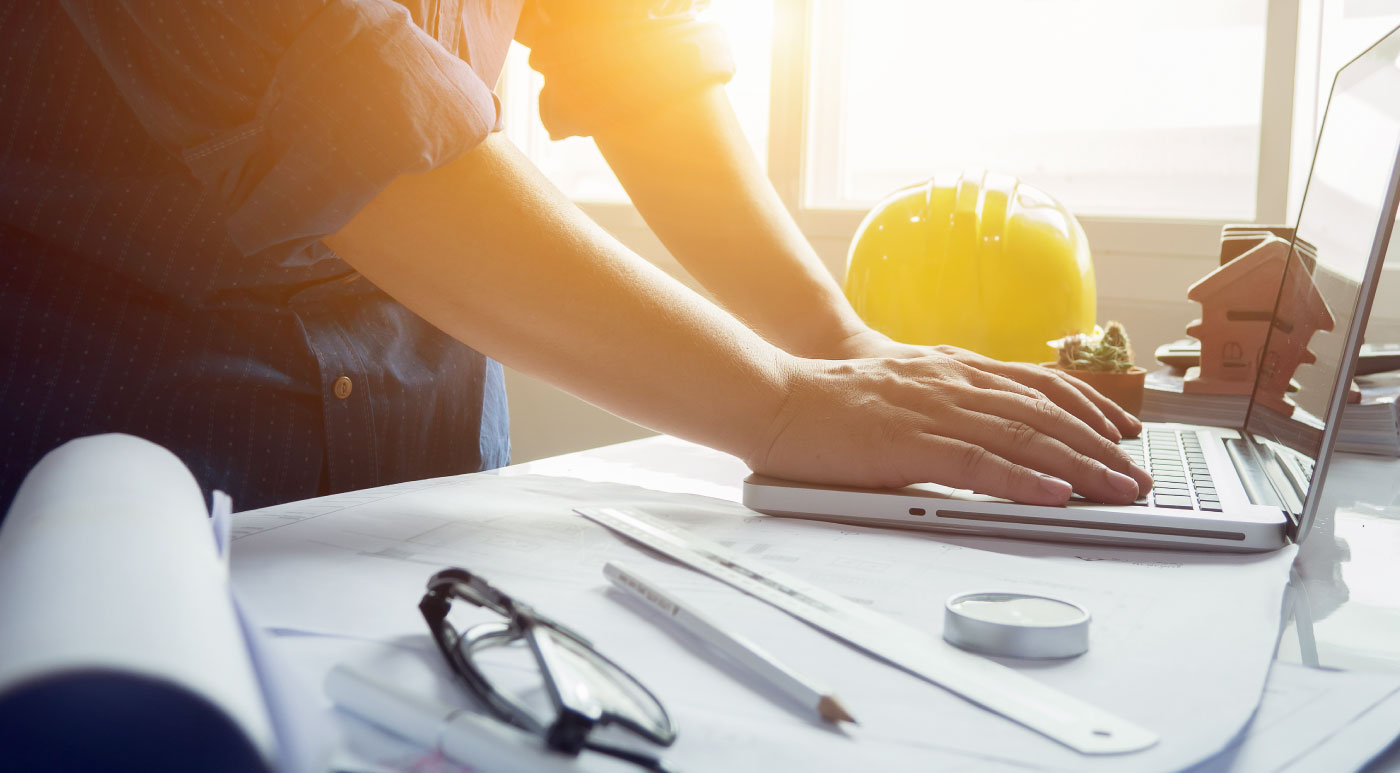 North Carolina State University is located in the state's capital, Raleigh. The city is named after the founder of the infamous lost Roanoke Colony, who landed in present-day North Carolina in 1587. Raleigh is also known for their hockey team, Carolina Hurricanes, which won the Stanley Cup in 2006 and hosted the NHL All-Star Game in 2011. North Carolina State University was founded in the late 19th century and currently forms one of the corners of what is known as the Research Triangle (the other corners are the University of North Carolina and Duke University). The Wolfpack is the school's nickname and Red and White are the school's official colors. Among notable alumni of the school are country singer Scotty McCreery and former US Senator John Edwards. 
The Master of Industrial Engineering from North Carolina State University is unlike the other degrees we've presented as it's a professional degree. Professional degrees are intended to be terminal degrees, so this degree may not be ideally suited for those wanting to pursue a doctoral degree at some point in their future. The degree places a significant focus on real-world applicable knowledge. 
The program is 33 credit hours in duration with no thesis or oral examination necessary for graduation. This degree is able to be completed entirely through coursework, and of the 33 credit hours required to complete this degree at least 21 credit hours must be in courses focused on industrial engineering. The degree aims to educate students in engineering concepts and business, giving students a knowledge base and skill set that can be valuable in many types of industry. 
While earning this degree, students are required to take one course in each of the five content areas:economic analysis and decision making, human factors and ergonomics, manufacturing systems, production systems, and systems analysis and optimization for a total of 12 credit hours. Students will also take one course in computer science, mathematics, or statistics. Up to six credit hours of coursework can be pursued through project work, which has to be reviewed and approved by the academic advisor. North Carolina residents may find this degree of particular appeal as it's reasonably priced at $16,929, while non-North Carolina residents will pay around $45,000 for their degree. 
Why choose this degree besides the emphasis on real-world experience? For those without an engineering background, but with a behavioral science background with a strong mathematical focus, you may still be eligible for admission into the MIE program. The school is looking for students who have a cumulative GPA of at least 3.0 in their undergraduate coursework. You'll also be required to submit your GRE scores along with three letters of recommendation. There are four start dates into this program each year in the fall, spring, and two in the summer. Application deadlines are typically a couple months before each start date. 
Master of Science in Industrial and Systems Engineering and Master of Engineering in Industrial and Systems Engineering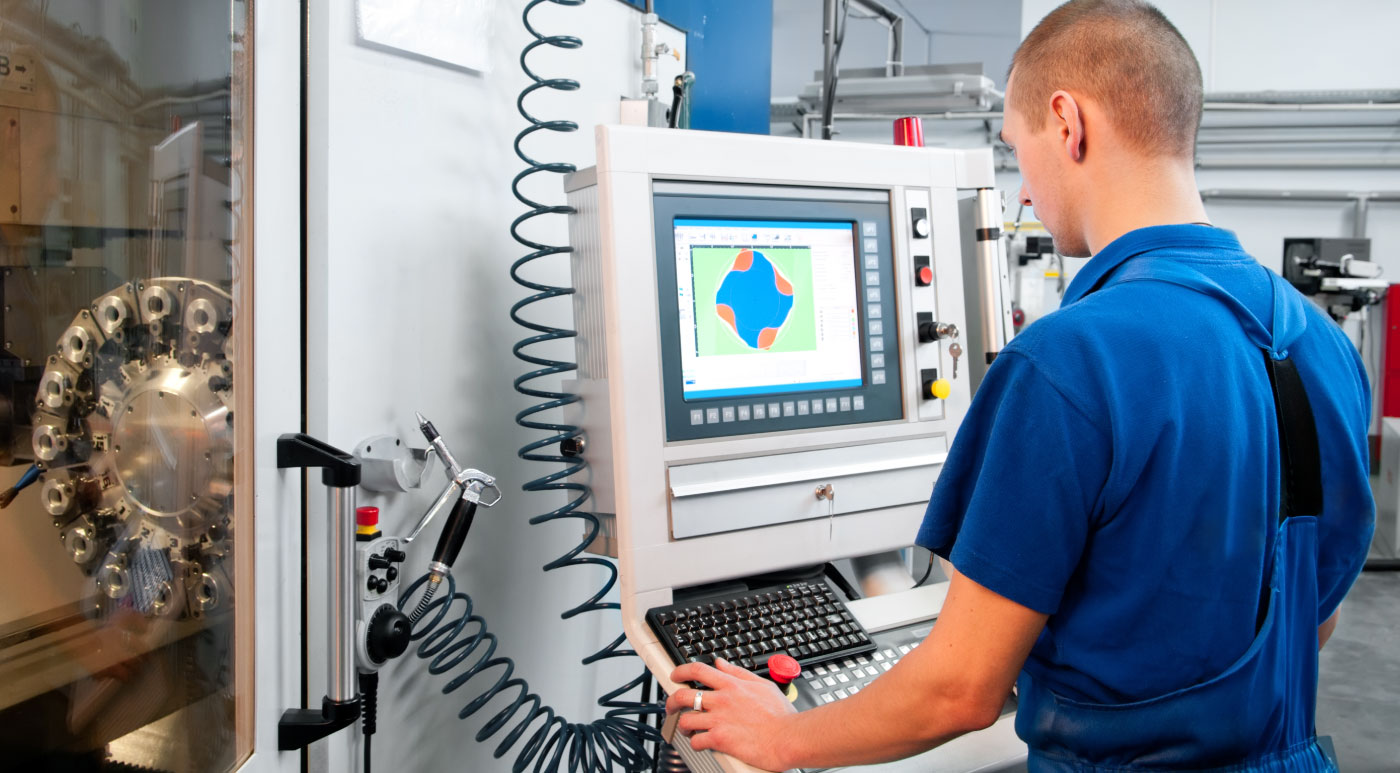 Gainesville, Florida, is home to the fifth-largest university campus in the United States, the University of Florida. The humid subtropical climate will have you sweating profusely, which is probably why scientists from the University of Florida in the mid-1960's created Gatorade to hydrate their football team. Ever wonder how Gatorade got its name? It makes a lot more sense now, doesn't it? 
The school has a history dating back to the mid-1850s and holds its motto as "The welfare of the state depends upon the morals of its citizens." The school and its students are known as the Florida Gators and their colors are orange and blue. The mascots are gators — as you might expect — and are named Albert and Alberta. 
The University of Florida offers two degrees in industrial and systems engineering, one for those with an engineering background and one for those without an engineering background. Both of these degrees can be completed with or without a thesis. There are four ways in which to pursue these degrees, which include on-ground, through electronic delivery, through the UF Research & Engineering Education Facility for the Eglin Air Force Base community, and online with the outreach engineering management program for those that want a concentration in engineering management. 
The school offers the Master of Engineering degree through all programs except the UF Research & Engineering Education Facility. Both the Master of Science and the Master of Engineering programs are 31 credit hours in length and students must maintain a cumulative GPA of at least 3.0 throughout the duration of the program. 
Students are required to take Deterministic Methods in Operations Research, Applied Probability Methods in Engineering, and graduate seminar classes whether they choose to pursue the thesis or the non-thesis option. During the course of earning your non-thesis degree, you'll take a project course in which you'll choose one of the eight-course options to dive more deeply. Individuals who choose a thesis option will have to go through a process of defending their thesis via an oral examination. 
The school also offers a Ph.D. program to students wishing to obtain the highest expertise in the subject. Students wishing to pursue the Ph.D. should choose the master's with the thesis option as it'll better prepare them for doctoral work. 
Multiple scholarship opportunities are available to students who excel academically, but can only be applied for after enrolling in the program. 
When applying to this program, make sure you pay attention to the application deadlines. To be given priority consideration for the fall start date, students should have their application with supporting paperwork submitted by December 5th of the previous year with non-priority applications due December 31st. 
For those looking to enter the program in the spring, applications are due August 31st. The school asks that students submit a statement of purpose, a resume, transcripts for previous college coursework, and three letters of recommendation. The program does require that students submit scores from their GRE and have a minimum quantitative 162, verbal 153, and analytical score of 3.5. 
Masters of Engineering in Industrial Engineering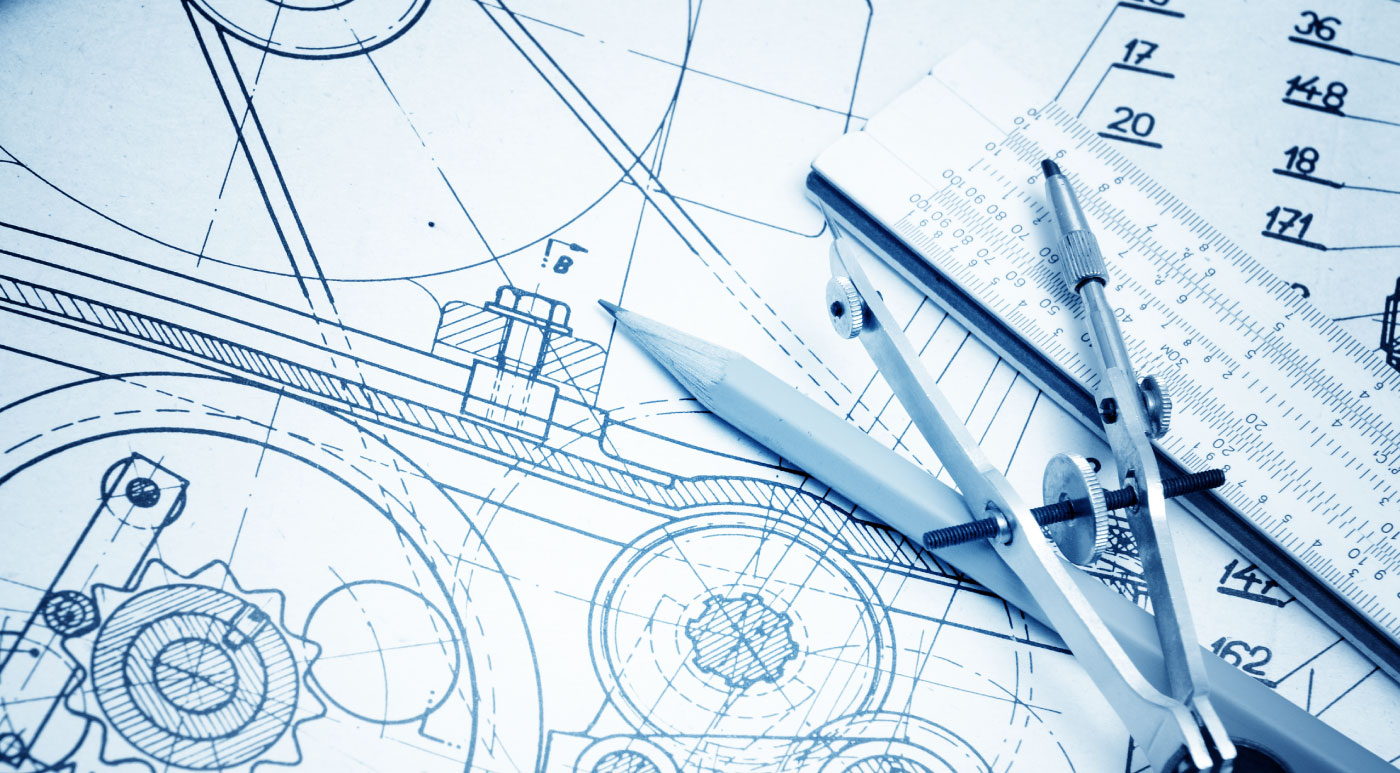 Located 30 miles from the capital of Iowa, Ames is the home of Iowa State University. Students of Iowa State University make up around half of the city's population of just over 67,000 people. Ames was named among the top ten places to live by CNNMoney in 2010, which is a testament to the culture and the idyllic setting of the city. 
The city is situated in a region that has four distinct seasons with temperatures fluctuating between over 100 degrees during the hottest months of the year and below zero in the coldest months. Iowa State University was founded in the mid-1800s and is the largest university in the state. The school is nicknamed the Cyclones, but the school's mascot is Cy, a cardinal. The school's official colors are cardinal and gold. 
Iowa State University offers a Master of Engineering in industrial engineering degree that can be earned entirely online. The degree consists of 30 credit hours of coursework. The curriculum is focused on educating students in three major areas: human factors, manufacturing and operations, and operations research. Students are required to select one class in each of the three major categories as well as four other classes specific to industrial engineering. This degree can be earned completely online with lectures and coursework available at any time of the day, so you can complete the degree on your own schedule. Exams are conducted remotely with proctors through the use of the engineering distance education group. 
The available classes in each of the three categories are listed below: 
Human Factors
Occupational Biomechanics
Design and Evaluation of Human Computer Interaction
Human Factors in Product Design
Human Factors
Manufacturing and Operations
Production Scheduling
Inventory Control and Production Planning
Wind Energy Manufacturing
Rapid Prototyping and Manufacturing
Geometric Variability in Manufacturing
Computer Aided Design and Manufacturing
Operations Research
Design and Analysis of Allocation Mechanisms
Network Analysis
Analysis of Stochastic Systems
Production Scheduling
Simulation Modeling and Analysis
Linear Programming
Inventory Control and Production Planning
Iowa State University is looking for applicants to this program that have a Bachelor of Science in industrial engineering or a similar degree. Expect to submit a statement of purposes, GRE scores, three letters of recommendation, unofficial transcripts from universities from which you have earned a degree, and a resume or curriculum vitae. 
On average, students will take just over two years to complete their degree, with around 80% of students graduating with their degree within the six-year maximum limit. If you choose this program to pursue your industrial engineering educational goals, you'll be surrounded by classmates who have applicable real-world knowledge as over half of the students enrolled in this program are already employed in engineering careers. 
Applications for the fall start dates is February 2nd, and applications for spring admission are due September 1st. 
Master of Science in Industrial Engineering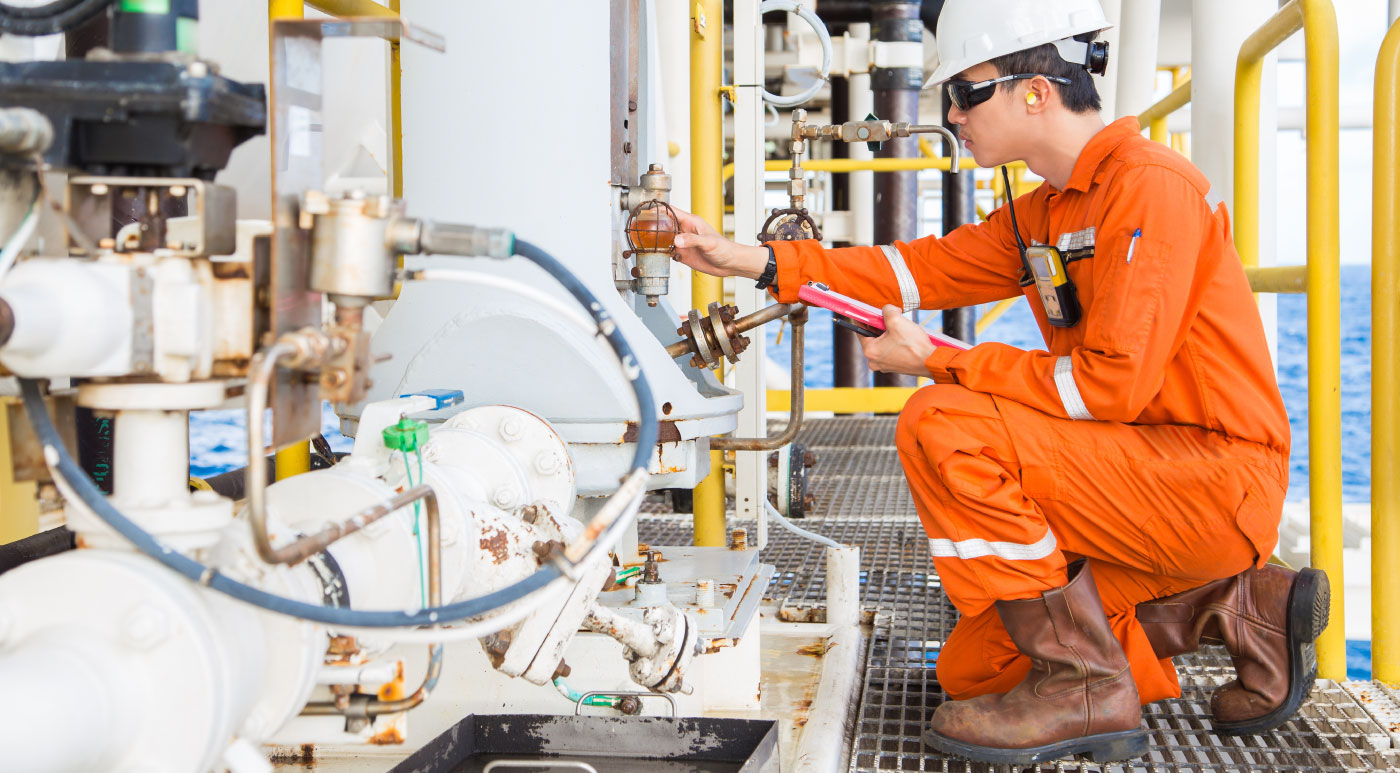 Kingsville is located along the infamous US route 77, which draws enthusiasts looking to cross that journey off their bucket list. Kingsville is also home to the Texas A & M Kingsville campus and is home to one of only two jet aviation training centers for the US Navy. Kingsville is a relatively new city — incorporated in 1911. This school is located in the southern part of Texas and can be reached from Corpus Christi within half an hour. 
Texas A & M, Kingsville campus became part of the official Texas A & M system in the late 1980s after changing its name from Texas A & I. A Javelina named Porky is the school's official mascot and the school's colors are blue and gold. The student-athletes that attend this school participate in NCAA Division II sports, and the school has a student body of around 8,500 students.    
The Master of Science in industrial engineering from Texas A & M's Kingsville campus was created to provide a solid theoretical foundation in industrial engineering while also fostering problem-solving skills that can be applied to real-world problems. There are three ways to go about earning this MS in industrial engineering: a non-thesis option, a thesis option, and research project option. 
Students that choose the non-thesis option will be required to complete 12 courses and pass a written final examination. Those that decide to work toward the research project option complete 11 courses and are required to perform a research project after which the student will write a report and orally defend the written report. Students who decide on enrolling in the thesis option will take eight regular courses and two thesis courses. The student will then conduct an experiment with a thesis and at the completion of the thesis orally defend the paper. 
While there is not a concentration per se, the school allows students to earn graduate certificates in engineering management or manufacturing standards and standardization. To complete either of these certificates students will take three courses or a total of nine credit hours in the certificate concentration. Students pursuing a certificate in engineering management will take Advanced Engineering Project Management, Advanced Engineering Economic Analysis, and either Risk Management or Constraint Management and Mistake Proofing. Students in the manufacturing standards and standardization certificate program will take courses in Manufacturing System Design, Six Sigma and ISO Standards, and either Standards of Product Design and Manufacturing or Advanced Manufacturing. All classes are taught by well-respected professors with years of experience teaching and performing industry work. Many of the professors that will be teaching the online courses have doctoral degrees. 
To be admitted into this university as a graduate student, you'll need to submit your official college transcripts from all universities attended in the past, have an undergraduate engineering degree or a degree in a closely related field, and submit three letters of recommendation. The school will accept GRE test results up to five years old. 
Master of Science in Engineering with a concentration in Industrial Engineering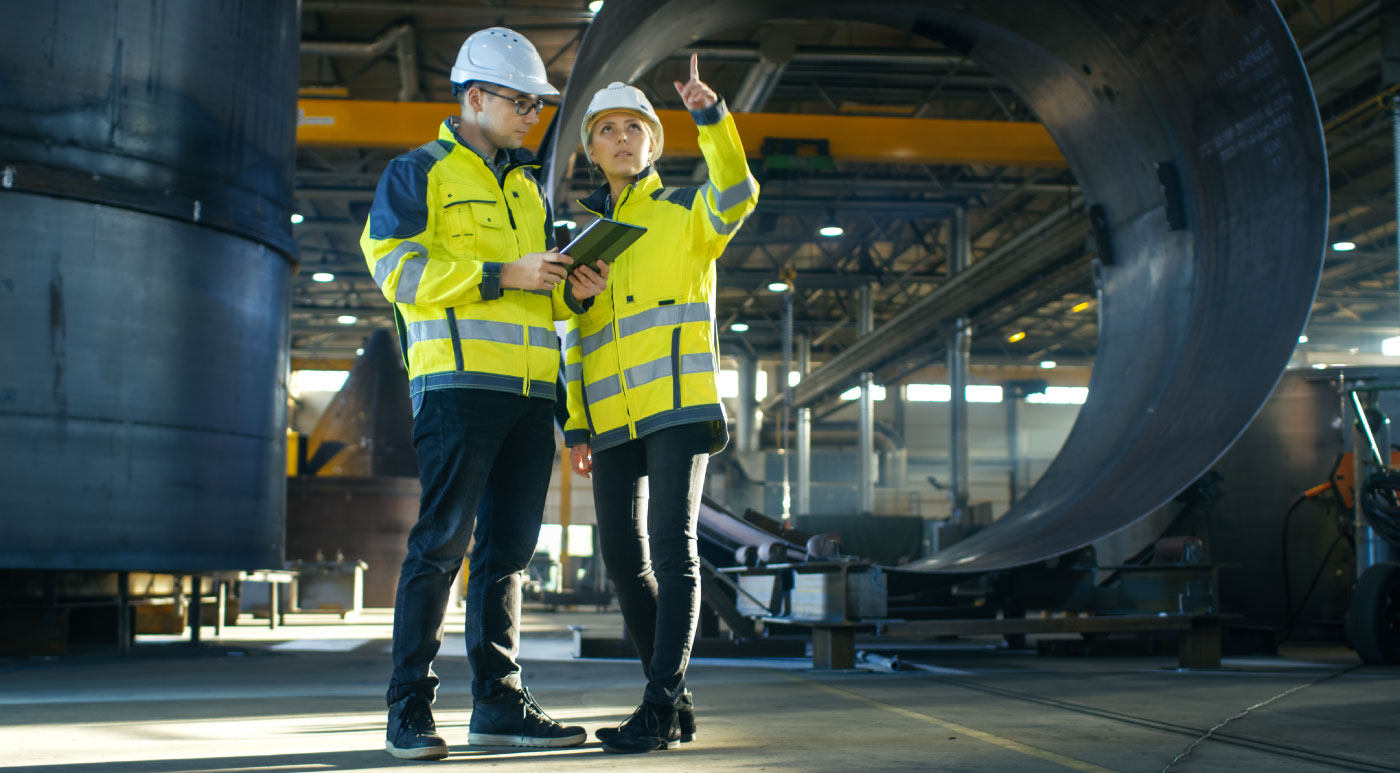 Located in the small city of Ruston with a population of almost 22,000 people, Louisiana Tech University is the crown jewel of the northern part of Louisiana. Ruston, Louisiana, is also known for its annual Peach Festival in which 5K runs and tennis tournaments are a significant part of the attraction. Ruston College, which eventually gave birth to Louisiana Tech University, can trace its origins back to the late 19th century. 
LTU was the first university to offer a Bachelor of Science degree in nanosystems engineering and the first Bachelor of Science in cyber engineering. If you're lucky enough to attend one of the school's NCAA Division I sporting events, you may see an English bulldog named Tech, the school's mascot. 
The Master of Science in engineering with a concentration in industrial engineering has been named one of the most affordable master's degrees in this discipline by OnlineU.org. The thesis degree option is 36 credit hours in duration which can be completed in two years, while the non-thesis degree option is only 30 credit hours in duration. The core curriculum consists of three courses which include Introduction to Engineering & Science Research Methods, Professional Development Seminar, and Engineering Computational Methods — a total of six credit hours. 
Students will select four of the following courses to complete their concentration requirement: Economics and Decision Making, Operations Research, Manufacturing and Operations Analysis, Theory and Application of Lean Manufacturing and Management, Statistical Analysis for Six Sigma, and Six Sigma and Quality Control. The degree requirement for the concentration courses add up to 18 credit hours. 
The school allows some room for exploring topics of particular interest to students through the 12 credit hours of electives required for degree completion. Courses through this university are offered in the four quarters of the academic year. To be considered a full time student when utilizing a quarter system, students are required to take six credit hours of coursework per quarter. 
The classes can be completed online with tests proctored from a list of approved proctoring test centers. The only downside to this system is the upwards of $50 per test proctoring charged by the testing center. You can find a sample list of previously used proctoring test centers on the university's website. 
Tuition for on-ground students is comparable to online students with on-ground students paying around $1,300 per three credit hours and online students paying just over $1,360 per three credit hours. The school also offers a Master of Science in engineering and technology management for individuals who are wanting to learn the management aspect of industrial engineering. This degree option consists of 33 credit hours of coursework that can be completed in as few as one to two years. 
Master of Science in Industrial Engineering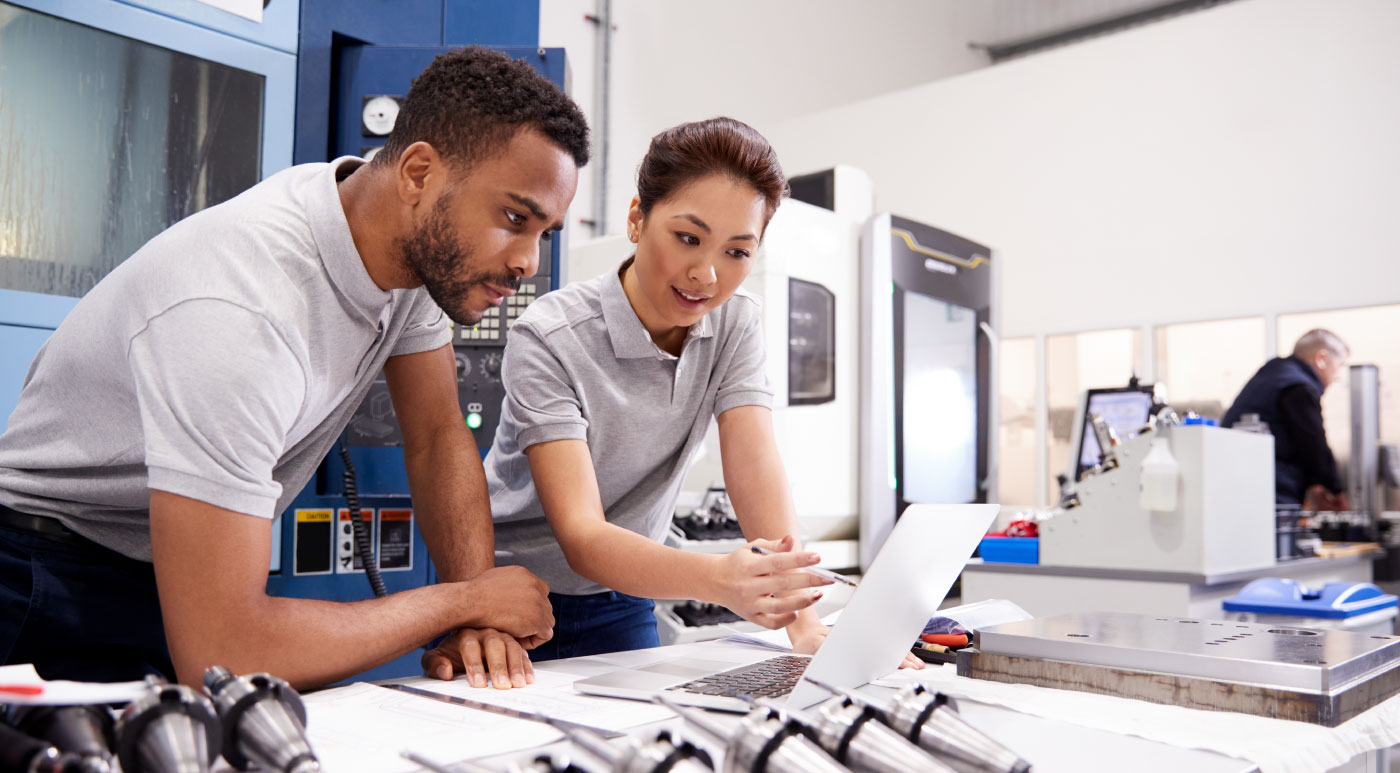 If you're curious as to why both Urbana and Champaign are listed in the title of the university, it's because the school is located in the twin cities of Urbana and Champaign, Illinois. Urbana-Champaign is a metro area around 130 miles south of Chicago and has a population of close to a quarter of a million people. The Urbana-Champaign campus of the University of Illinois is the flagship campus of the university system. Country Home magazine ranked Urbana-Champaign in the top ten green cities in the United States. 
The University of Illinois traces its name back to 1868, when it officially changed its name from Illinois Industrial University. Students are sometimes referred to as the Fighting Illini and the school's official colors are orange and blue. The school has a fitting motto for those seeking to earn one of their degrees, which is "Learning and Labor."
The Master of Science in industrial engineering offered by the University of Illinois at Urbana-Champaign is a 32 credit hour program that does not require the completion of a thesis for graduation. The requirements to complete the degree are relatively straightforward and allow students a large degree of flexibility in what they study. Required courses include a seminar, four credit hours of independent study, and 32 credit hours of elective study. Although this is a non-thesis master's degree, the four credit hours of independent study are required because students have to demonstrate the ability to conduct independent research to graduate. The school requires that students maintain a 3.0 cumulative GPA throughout the program. 
Students pursuing the Master of Science in industrial engineering are also able to concentrate their studies in advanced analytics. To take advantage of this concentration, you'll take eight courses, which include Computing for Data Analytics, Stats of Big Data and Clustering, Optimization for Data Analytics, Algorithms for Data Analytics, Analysis of Network Data, and Big Graphs and Social Networks. 
The Master of Science in industrial engineering degree, with or without the concentration option, must be completed in five years of your start date. Each year the school performs an annual review of its students to ensure that their students will successfully complete their degrees. This evaluation consists of a self evaluation by the student as well as an evaluation by an academic advisor. Students are able to complete the MS non-thesis track option in as little as one year when carrying a course load of 16 credit hours per semester. 
Tuition for online students pursuing the Master of Science in industrial engineering can expect to pay just under $1,100 per credit hour of coursework. To be eligible for acceptance into this program, prospective students must have a bachelor's degree in engineering or mathematics from a regionally accredited university. 
The school also has a Ph.D. in industrial engineering that students may pursue. This degree option may be ideal for individuals who are unsure whether or not they want to continue on to a doctorate program after a masters. Those in the Ph.D. program who reach the credit requirement for a master's degree may opt-out at that point and receive the Master of Science in industrial engineering degree. 
Master of Science in Industrial Engineering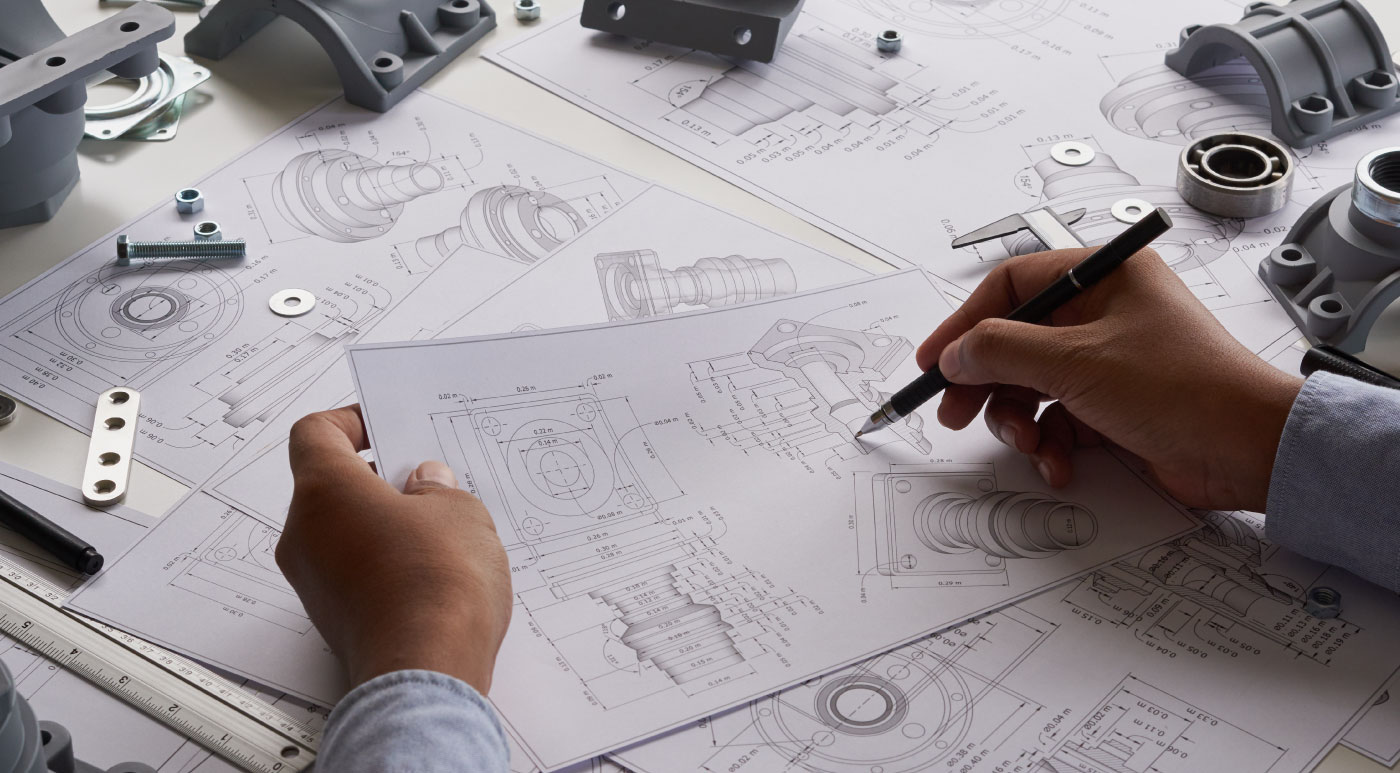 Arlington, Texas, is located midway between Dallas and Fort Worth and is the home of the University of Texas-Arlington, which was founded in 1895. Interestingly, this university was part of the Texas A&M University system before switching to its current place as part of the University of Texas educational system. 
One of the major draws of Arlington beside the university is that it houses the Six Flags Over Texas theme park, as well as the Texas Rangers baseball team and the Dallas Cowboys AT&T stadium. Needless to say that people in Arlington take their sports seriously. Students at the University of Texas at Arlington are nicknamed Mavericks, and the school's mascot is Blaze the Bronco. And much like the Denver Broncho's football team, the school's official colors are blue, orange, and white. 
The Master of Science in industrial engineering from the University of Texas at Arlington gives students the ability to choose what they want to study. The degree is available with a thesis option, non-thesis option, and as a thesis-substitution option. The thesis-substitution option requires that the student complete an internship or another acceptable alternative. The thesis program option consists of 30 credit hours of coursework of which six credit hours is spent on thesis work. The non-thesis degree option is 36 credit hours in duration with 2/3rds of the total in the industrial engineering major. 
All students are required to complete a final examination, but the exact nature of the final examination depends on whether or not you choose a thesis. Those that choose the thesis option will be required to perform an oral defence of their thesis for their final examination, while those that choose the non-thesis option or the thesis-substitution option will be required to perform a written examination, oral examination, or a combination of the two. 
The industrial engineering core curriculum consists of six classes which include a class in engineering statistics, operations research, engineering economy, and three classes in industrial engineering design. Students pursuing the Master of Science in industrial engineering from this university are able to choose a specialization in one of the following: general industrial engineering; operations research and applied statistics; manufacturing systems; logistics; enterprise systems; enterprise management; and ergonomics. 
Individuals finishing up the last leg of their undergraduate education may want to consider finishing their degree at this university as they offer an MS in industrial engineering fast track program for seniors at their school. Students that decide to pursue this pathway can shave around six credit hours off of their master's degree while earning credit toward finishing their bachelor's degree. 
The University of Texas at Arlington has a generous transfer policy for students wishing to transfer into their MS in industrial engineering program from another university. The school allows students to transfer up to six credit hours of coursework into this program. Prospective students can expect unconditional admission if they have maintained at least a 3.0 GPA in the last 60 hours of undergraduate coursework, a minimum of 3.0 GPA in prior graduate coursework, a GRE quantitative score of 155, and a verbal score of 146, and prerequisite math and science courses. 
The school does favor candidates with relevant work experience, and those that are disappointed in their GRE scores may not need to fret as the school evaluates each case individually, and decisions are made based on the totality of the requirements.  
OTHER NOTABLE PROGRAMS 
#11. University of Central Florida
Location: Orlando, Florida
Degree: Master of Science in Industrial Engineering
Net Price: $13,016
#12. Binghamton University
Location: Vestal, New York
Degree: Master of Science and Master of Engineering in Industrial and Systems Engineering
Net Price: $16,440
#13. Oregon State University
Location: Corvallis, Oregon
Degree: Master of Engineering in Engineering Management
Net Price: $18,625
#14. Kennesaw State University
Location: Kennesaw, Georgia
Degree: Master of Science in Systems Engineering
Net Price: $17,618
#15. Clemson University
Location: Clemson, South Carolina
Degree: Master of Engineering in Industrial Engineering
Net Price: $19,508
#16. The University of Alabama in Huntsville
Location: Huntsville, Alabama
Degree: Master of Engineering in Industrial Engineering
Net Price: $15,437
#17.  Auburn University
Location: Auburn, Alabama
Degree: Master of Industrial and Systems Engineering
Net Price: $12,807
#18. The University of Tennessee-Knoxville
Location: Knoxville, Tennessee
Degree: Master of Science in Industrial Engineering
Net Price: $21,019
#19. University of Arizona
Location: Tucson, Arizona
Degree: Master of Science in Industrial Engineering
Net Price: $15,594
#20. Mississippi State University
Location: Mississippi State, Mississippi
Degree: Master of Science in Industrial Engineering
Net Price: $16,670
#21. Oklahoma State University
Location: Stillwater, Oklahoma
Degree: Master of Science in Industrial Engineering and Management
Net Price: $15,009
#22. Purdue University
Location: West Lafayette, Indiana
Degree: Master of Science in Industrial Engineering
Net Price: $15,409
#23. Arizona State University, Tempe
Location: Tempe, Arizona
Degree: Master of Science in Industrial Engineering
Net Price: $9,742
#24. New Mexico State University
Location: Las Cruces, New Mexico
Degree: Master of Science in Industrial Engineering
Net Price: $9,462
#25. University of Michigan, Dearborn
Location: Dearborn, Michigan
Degree: MSE in Industrial and Systems Engineering
Net Price: $10,533
#26. Kansas State University
Location: Manhattan, Kansas
Degree: Master of Science in Industrial Engineering
Net Price: $18,002
#27. Lawrence Technological University
Location: Southfield, Michigan
Degree: Master of Science in Industrial Engineering
Net Price: $30,222
#28. Western New England University
Location: Springfield, Massachusetts
Degree: Master of Science in Industrial Engineering
Net Price: $30,319
#29. Wright State University
Location: Dayton, Ohio
Degree: Master of Science in Industrial and Human Factors Engineering
Net Price: $14,136
#30. Pennsylvania State University
Location: University Park, Pennsylvania
Degree: Master of Engineering in Industrial Engineering
Net Price: $23,426