Ready to find your ideal master's program?
www.mastersprogramsguide.com is an advertising-supported site. Featured or trusted partner programs and all school search, finder, or match results are for schools that compensate us. This compensation does not influence our school rankings, resource guides, or other editorially-independent information published on this site.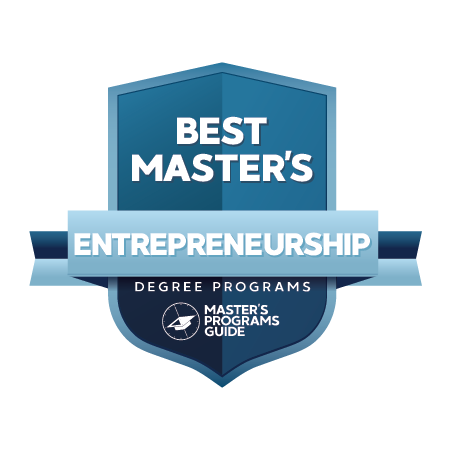 Maybe you've experienced a lightbulb moment, conjured a million-dollar idea, or dreamed you would spend your professional life making the world a brighter place. No matter what shape your idea takes, Master's Programs Guide's best master's in entrepreneurship can help you translate it into financial success and service to the world of business and beyond. 
Starting a business requires thoughtful planning and decision-making beyond simply choosing a product or service to sell. Following the development of a creative and innovative idea, entrepreneurial endeavors require optimization of financial, marketing, and managerial strategies that translate the business model to it's client base. Entrepreneurship requires consideration of the nitty-gritty details as well as the big ideas. Entrepreneurs can expect to experience exciting pitch meetings and creative brainstorming sessions, but less exciting tasks like budgeting and paperwork can be just as important. The following programs allow students to develop a vague yet exciting idea into a prosperous reality. 
As with all master's degree programs, the following programs are designed to provide advanced education in a student's undergraduate field or allow them to explore a new field. Many of the programs listed are Master of Business Administration degree programs. MBA programs are designed to provide an overview of the business world and prepare leaders for a variety of business organizations and sectors. They generally explore fundamental areas of business such as accounting, business law, economics, finance, marketing, management, strategy, and beyond. Some programs allow students to choose a specialization, concentration, or minor in an area such as information technology or project management. Some MBA programs, particularly those offered in an online, hybrid, or part-time format, allow students to maintain full-time jobs while pursuing their degree. The following list includes online, general, specialized, STEM-focused, professional, and executive MBA options.
Some MBA programs include creativity, entrepreneurship, and innovation in the curriculum, as well as other contemporary areas such as information technology and modern media tools. Graduate business students may also look into their university's research initiatives and extracurricular opportunities that may help them develop entrepreneurial ideas. Such programs may include pitching competitions, entrepreneurial student organizations, and idea incubators.
Beyond the MBA, aspiring entrepreneurs may study fields including but not limited to accounting, logistics, management, marketing, and organizational ethics. Graduates with master's degrees in business and entrepreneurial disciplines may go on to start business ventures in nearly any industry, leaving them with countless options. MBA and entrepreneurship graduates may be prepared to lead public and private companies, from startups and family businesses to multinational organizations and corporations. Entrepreneurial responsibilities may include creating goals and visions, developing marketing strategies, managing employees, managing finances, negotiating, and planning company policies. Some business administrators and entrepreneurs may work in corporate offices, while others may have a remote or roving role that relies on travel and/or technology.
Many great entrepreneurs have experienced failures on their path to success. Luckily, master's degree programs often provide a low-risk environment for aspiring entrepreneurs to test and develop ideas, as well as to learn from their mistakes to increase their likelihood to succeed in real-world markets. Entrepreneurship requires risk, but it can lead to great rewards.
Common Application and Admission Questions
Graduate degrees may build on the skills and knowledge students learned in their undergraduate discipline or prior work experience. Some grad programs do not require applicants to have any related past academic and professional experience, and instead provide opportunities for students to explore a new field and change careers. 
Many MBA programs consider every applicant who has an undergraduate degree in any field from an accredited institution. However, bachelor's degrees in relevant fields such as business, finance, or marketing are often preferred and sometimes required. Graduate program applicants without undergraduate business preparation may need to complete additional prerequisite coursework. Certain MBA programs require applicants to have prior work experience, which may include professional leadership experience. Skills in communication, teamwork, and fundamental math are often preferred for admission.
When applying to graduate business and entrepreneurial programs, students can expect to submit typical application materials such as prior education records with Grade Point Averages, personal essays, and letters of recommendation. Recommendation letters from professional contacts are particularly ideal for business program applications. Business programs typically also require applicants to submit their professional resume as part of their application. Test scores from the Graduate Record Exam or the Graduate Management Admissions Test are often an application requirement, as well. 
What About Financial Aid and Scholarships?
Financial aid and scholarship opportunities may vary by school and program. Some entrepreneurship degree programs and/or extracurricular programs offer opportunities for aspiring entrepreneurs to pitch their ideas and potentially earn funding to launch them into fully realized businesses.
The National Association for the Self-Employed offers a Future Entrepreneur Scholarship. The scholarship awards recipients up to $24,000 in funding for aspiring entrepreneurs. This total is split across up to four years of study, including $12,000 in the first year of study and $4,000 during each of the following three years. Scholarship recipients are selected based on academic performance, engagement in community and extracurricular activities, financial need, leadership skills, and recommendations from instructors. 
The National Federation of Independent Business houses a Young Entrepreneur Foundation, which awards funding to qualifying students who attend trade schools, community colleges, and four-year institutions. Each year, one national recipient receives $10,000, and five regional applicants earn $5,000 each. The foundation also offers additional rewards of $1,000 each. In order to qualify, applicants must demonstrate strong grade point averages and SAT scores, as well as entrepreneurial experience.
The McKelvey Foundation provides financial aid for entrepreneurial students who have started their own businesses. The foundation awards recipients $10,000 a year for up to four years of study, for a total of up to $40,000 for each recipient. Recipients also receive access to a network of fellow entrepreneurs and self-employed individuals to receive mentorship and support.
How Much Can I Make With a Master's in Entrepreneurship?
Entrepreneurship graduate degree holders may pursue a variety of innovative positions within existing companies, or they may create their own companies and careers. 
Business grads may plan and lead the services of a professional organization as administrative services managers. Most administrative services managers work a full-time, 40-hour work week. According to the most recent report from the U.S. Bureau of Labor Statistics, administrative services managers made a 2018 median salary of $96,180, which is equivalent to $46.24 hourly. The demand for individuals to fill administrative services management roles is projected to grow by seven percent by 2028, which is faster than the average growth rate across all industries. This strong job outlook can likely be attributed to the fact that administrative services managers are needed in most organizations and industries.
Entrepreneurs and business professionals may move into positions as top executives in small or large businesses. Top executives oversee the policies, strategies, and visions of an organization. Top executives can expect to work long hours to maintain business success in matters of all shapes and sizes. The U.S. Bureau of Labor Statistics reports a 2018 median annual salary of $104,980, or $50.47 hourly. Top executives are needed in nearly every industry, and the demand for these executives is growing at a projected 10-year rate of six percent, which is about as fast as average. However, this employment growth may vary, as it is largely dependent on the success of each industry overall. 
What Are the Best Entrepreneurship Degrees?
We know that you have educational goals that you're itching to pursue, but you may not know where to start. The editors of Master's Programs Guide utilize a unique ranking methodology based on the following three aspects:
40% Potential Salary After Graduation: Average mid-career salary of school alumni 
30% Institutional Accreditation: Regional and National Accreditation for the 2019-2020 school year 
30% Overall Degree Affordability: Average cost of undergraduate and graduate tuition per school
At Master's Programs Guide, we strive to do our best to guide you and your family toward a fruitful academic career. The pursuit of knowledge is a noble one, and we want to help you reach your goals. 
Check out our ranking of the best online master's programs in entrepreneurship! 
Master of Science in Entrepreneurial Leadership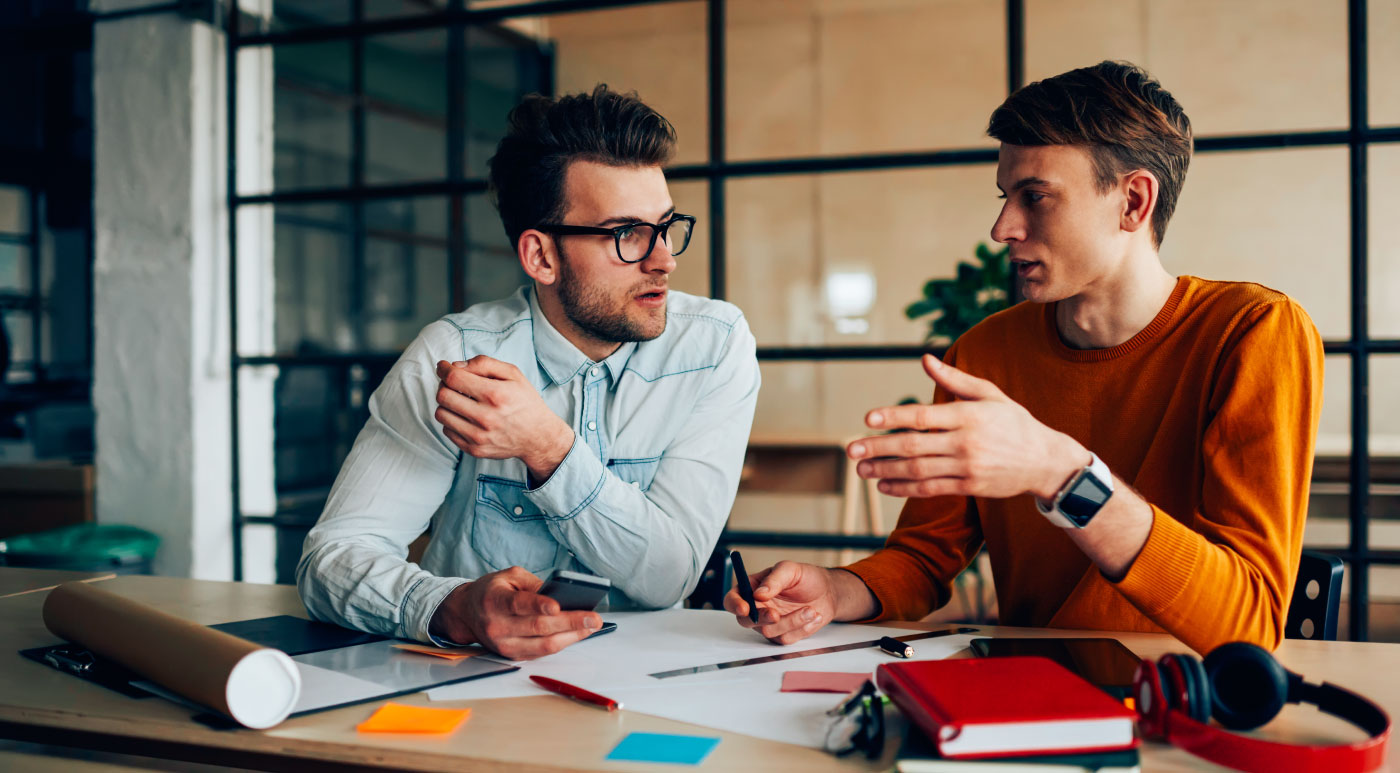 Some say everything is bigger in Texas, and Texas A&M University is no exception. Located in College Station, the public university serves the largest student body in the state of Texas and one of the largest in the United States. Founded as an agricultural school, the university's curriculum has since expanded to include business and beyond. In fact, the university's Mays Business School ranks No. 40 nationally in the 2020 U.S. News & World Report grad school rankings. 
The Texas A&M University Mays Business School offers a professional program through it's James Benjamin Department of Accounting. The professional program allows students to pursue a Master of Science in accounting or entrepreneurial leadership concurrently with a Bachelor of Business Administration in accounting. In order to apply to the professional program, students must be enrolled in their junior year of study at the A&M Mays Business School with a minimum 3.0 GPA. Individuals who demonstrate strong communication skills, leadership skills, and engagement in extracurricular activities are preferred.
The professional program offers two entrepreneurial leadership track options: one that leads to a Master of Science in entrepreneurial leadership, and another with an emphasis in audit or tax which leads to a Master of Science in accounting degree. Each track helps build students' entrepreneurial skills and requires 36 credits of graduate study. Each track includes internships during the spring semester of students' senior year of study. Each student can also expect to take two "mini-mester" courses during this semester.
The generalist track in entrepreneurial leadership features a core curriculum with courses in fundamental business skills such as leadership, negotiations, and technology commercialization. It also includes the more entrepreneur-specific areas of creativity and innovation, foundations of new ventures, and strategic entrepreneurship. Students can expect to take two accounting electives, with options including Corporate Tax, Development of Accounting Thought, and Financial Statement Analysis. Each student must also take two of the following three Management electives: Funding New Ventures, Managing Projects, and Organization Change & Development. MS in Entrepreneurial Leadership candidates who complete spring internships must take a course in International Accounting. 
Individuals following the entrepreneurial leadership track with an emphasis in audit or tax can expect to take some of the same fundamental business core courses as those in the generalist track. In addition to the Accounting Ethics course, though, audit- or tax-focused students must complete courses in Financial Accounting for Income Tax and Financial Management I. Those following the audit path must complete four restricted electives: Accounting Information Systems, Business Application Modeling, Control & Audit of Information Systems, and a Seminar in Auditing. Similarly, tax students must complete specialized courses in Corporate Tax, Management of Taxation, Partnership and Real Estate Taxation, and Tax Research and Policy.
The professional program is designed to be completed in five years. Graduates of the program will be qualified to sit for the Certified Public Accountant exam. Graduates who specialize in entrepreneurial leadership will be prepared to pursue careers in settings such as corporations, international accounting firms, and financial institutions.
Master of Business Administration, concentration in Entrepreneurship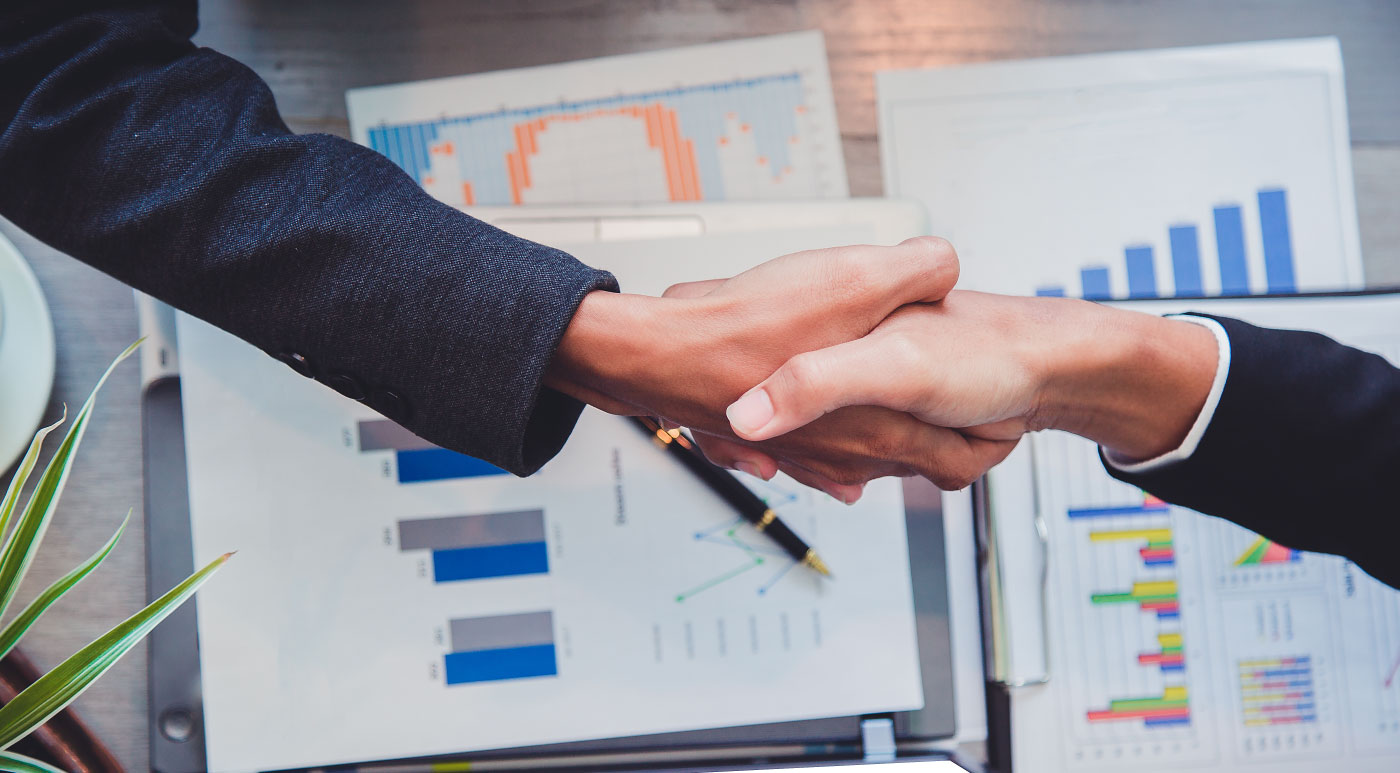 Emerging technologies play a major role in contemporary, innovative entrepreneurship. Aspiring entrepreneurs interested in the intersection between business and technology may choose to attend an institute of technology such as the Georgia Institute of Technology. With a main campus in Atlanta, GA, Georgia Tech conducts entrepreneurial research through centers such as the Advanced Technology Development Center and the VentureLab. U.S. News & World Report ranks Georgia Tech No. 29 in Best Business Schools at the graduate level and No. 4 among the Most Innovative Schools in the United States.
Georgia Tech's Scheller College of Business offers an entrepreneurship concentration within its Master of Business Administration program. The MBA program focuses on preparing graduates to succeed in technology-minded businesses and business-minded technologies. The program welcomes applicants with accredited bachelor's degrees in any academic field. Admitted students do not need to have completed prior business coursework. It is recommended that MBA applicants have two or three years of professional work experience. The average MBA candidate has five years of work experience. 
The 54-credit MBA curriculum consists of 12 core courses and 11 electives. Core course examples include Business Communications, Leading People and Organizations, Managerial Economics, and Marketing Management. The curriculum also includes a Leadership Assessment Workshop. Students may choose to engage in summer internships during their MBA studies. The program is designed to be completed in 22 months of full-time study.
The entrepreneurship concentration focuses on academically preparing students to launch new business ventures, participate in entrepreneurial businesses and startups, and manage an innovative entrepreneurial division within a larger corporation. Students pursuing the concentration must complete three courses—nine credits—of approved electives. They are required to take a course in either Technology Ventures or Venture Creation. They must also choose two courses from options such as Innovation and Entrepreneurial Behavior, Intellectual Property Strategy, Law for Entrepreneurs, and Technology Strategy. Georgia Tech students may also choose to pursue Scheller College's Entrepreneurship Certificate.
Georgia Tech operates the Institute for Leadership and Entrepreneurship, an interdisciplinary institute rooted in values-based leadership and socially responsible entrepreneurship. The institute encourages collaboration between academia, business, and community organizations to promote human-centered leadership and innovative entrepreneurship. 
The ILE hosts a weekly Impact Speaker Series, which welcomes leaders from corporate and social organizations to campus, as well as Ideas 2 Serve, a competition that tackles community-based solutions to social issues. The institute also leads a summer semester abroad in Eastern Europe, along with the Cowan-Turner Program in Servant Leadership. The Scheller College of Business' Excel Program, designed for students with disabilities, was founded and incubated in the ILE. The institute also maintains several partnerships with community partners, the Georgia Tech Startup Competition, and the NetImpact network of new business leaders. Georgia Tech is home to strong undergraduate and MBA NetImpact chapters.
With a Master of Business Administration with an entrepreneurship concentration from Georgia Tech, graduates will be prepared to support entrepreneurial businesses and initiatives or to launch new, innovative ventures of their own.
Master of Business Administration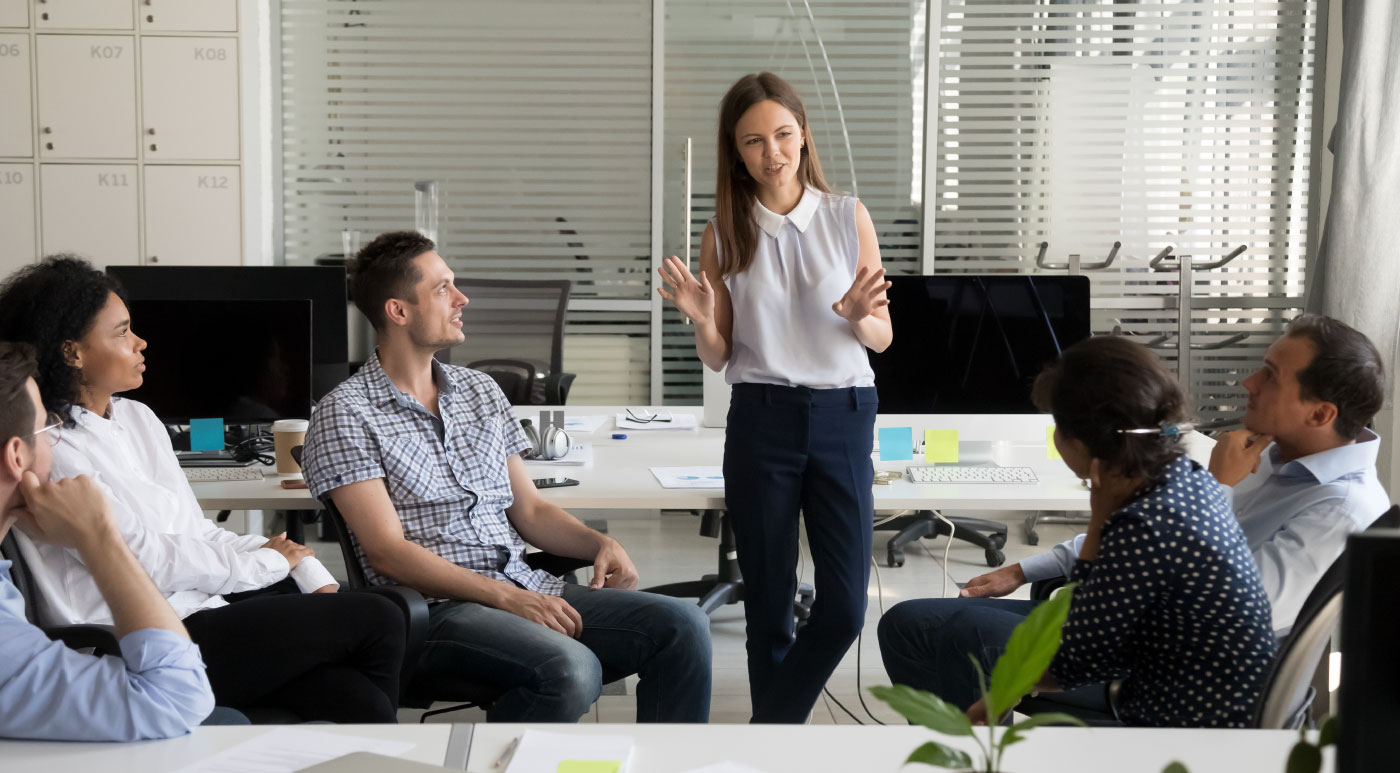 Individuals seeking flexible business and entrepreneurial education with strong Christian principles may consider attending Liberty University.
Liberty offers a Master of Business Administration degree program through it's School of Business. MBA candidates can follow a 36-credit program or a 45-credit program with added specialization. Liberty MBA applicants must submit proof of English language proficiency and at least 15 credit hours of upper-level undergraduate business coursework. Students entering an online MBA program may transfer in up to 50 percent of the credits required for the degree. 
The degree offers flexible options for working professionals, including evening classes, online courses, and optional one-week intensives. MBA students who do not wish to visit the university's campus in Virginia can earn their degree entirely online through eight-week course sessions. Liberty's MBA programs approach business administration through a Christian worldview and feature a focus on critical thinking and real-world application. The MBA curriculum features a foundation in business, entrepreneurship, and management. It builds a fundamental understanding of global business principles, organizational structures, and beyond. Students can expect to gain practical experience in areas such as human resources, legal issues, and strategic marketing. MBA students will be granted access to Liberty's various research resources.
The core MBA curriculum features foundational business courses such as Business Research Methods, International Business, Legal Issues in Business, and Operations Management. It also includes courses that address specialized areas of business such as Accounting for Decision Making, Contemporary Issues in Human Resource Management, Global Economic Environment, and Policy & Strategy in Global Competition. The online MBA programs are coursework-based, and they do not require students to complete field experiences, culminating capstone projects, or research thesis statements. 
The 36-credit MBA program is particularly ideal for working professionals seeking an accelerated MBA program. The program is structured in a set sequence of 11 courses. Potential job titles for graduates of Liberty's 36-credit MBA program include corporate executive, entrepreneur, export/import businessperson, and general manager.
The 45-credit MBA program is designed to build on working professionals' business knowledge and experience. It allows students to advance in their current positions or to explore new areas of business administration through one of 19 specialization options. Specialization examples include criminal justice administration, international legal studies, public relations, real estate development, and strategic media and digital content. The program offers options for students interested in finance, international business, nonprofit leadership, and beyond. 
Students enrolled in the 45-credit program can expect to learn from teachers and mentors with years of professional, real-world business experience in leadership roles. They can expect to build skills in effective communication, ethical leadership, and strong research in business administration. The 45-credit curriculum is composed of 33 credits of core courses and a 12-credit specialization cognate. Depending on their chosen specialization, MBA students can pursue professional positions ranging from financial analyst to healthcare administrator to logistics manager to product manager.  
Liberty students can earn an MBA in as few as two years. Graduates with an MBA from Liberty will be prepared for a variety of executive management and leadership roles. 
Master of Business Administration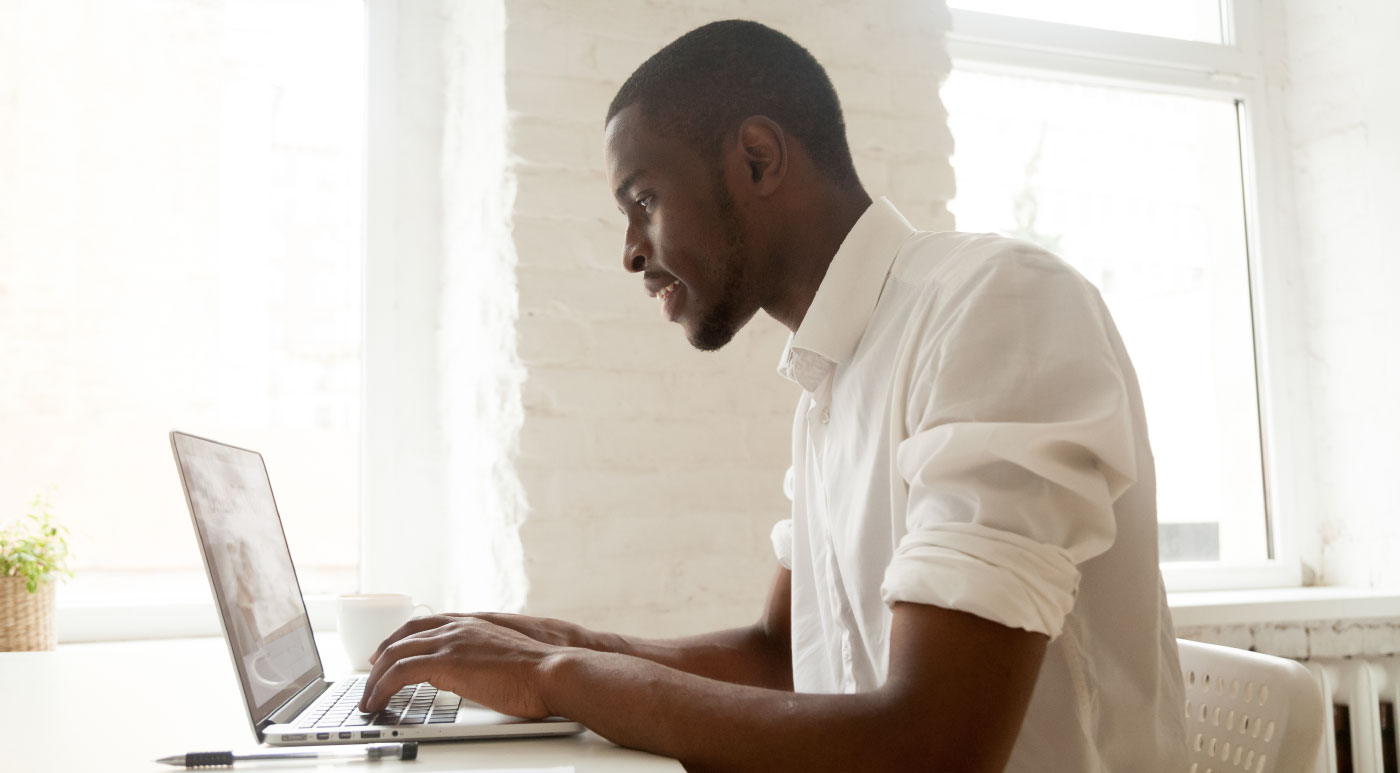 California Polytechnic State University's signature teaching philosophy is "Learn by doing." This applies to the university's Master of Business Administration program, which provides hands-on, industry-informed preparation for entrepreneurial success. 
The MBA program is offered through Cal Poly's Orfalea College of Business. It admits students for fall-quarter entry. All applicants must hold a regionally accredited baccalaureate degree. Undergraduate degrees in engineering, the liberal arts, math, or technology are preferred. Applicants must also have a minimum grade point average of 2.5 on a 4.0 scale, though a GPA above 3.0 is preferable. Prior work experience is not required for admission. 
The 60-credit MBA curriculum covers a wide range of fundamental business areas, with a focus on accounting, economics, finance, marketing, operations management, organizational behavior, and strategy. The 36-credit core curriculum includes courses such as Aggregate Economic Analysis & Policy, Marketing Management, Organizational Behavior, and Quantitative Analysis. In lieu of a comprehensive exam, students attend a seminar in General Management and Strategy. During the interdisciplinary seminar, MBA students formulate and implement business strategy. The seminar incorporates case studies and group problem-solving activities. 
Elective courses cover areas such as data management, entrepreneurship, negotiations, and people analytics. Course examples include Data Visualization and Communication in Business, Entrepreneurship and New Venture Management, The Legal and Regulatory Environment of Business, and Strategic Marketing Analytics. Students may also elect to engage in a series of four seminars in economic problems in fields such as international trade, public finance, and transportation. Some students may pursue a specialization in graphic communication and document systems management. The specialization requires 16 units of selected coursework, including eight credits of special problems coursework and an eight-credit cooperative experiential education internship, for a total of 64 MBA credits.
MBA courses are held face-to-face during the day, typically Monday through Thursday. On Fridays, students can expect to engage in career services, extracurriculars, guest speaker presentations, and team projects. The MBA program is flexible, allowing students to select a plan of study that aligns with their needs and goals. Students may complete the program in as few as 10 months or up to multiple years. 
Cal Poly houses the Center for Innovation & Entrepreneurship. Founded in 2010, the center focuses on empowering innovators and entrepreneurs in the San Luis Obispo region and across the state of California. The center offers 19 entrepreneurial courses, has started 101 companies, and has created 1,000 jobs. 
Cal Poly offers MBA students the option to apply 12 elective credits toward earning professional certificates in business analytics or packaging value chain. The Orfalea College of Business houses a student-run Graduate Students in Business Association, which facilitates communication and collaboration for academic and professional success. The association also administers a speaker series, which brings business leaders and entrepreneurs to Cal Poly to share their expertise. 
Graduates of the university's MBA program will be prepared for positions in government, industry, and nonprofit organizations. 
Master of Business Administration, Concentration in Entrepreneurship & Innovation
Gonzaga University was founded by Italian Jesuit priest and missionary Joseph Cataldo, who could be called an entrepreneur himself. In reflection of the university's religious affiliation, its MBA program is rooted in Roman Catholic Jesuit principles, with an emphasis on ethics in business management. 
Gonzaga University offers a Master of Business Administration degree with an optional concentration in entrepreneurship & innovation. The MBA is offered through the university's School of Business Administration. 
Gonzaga's MBA program is open to any applicant with a baccalaureate degree in any field from an accredited college or university. Applicants may be admitted into the program before completing prerequisite coursework. Prerequisites are often waived entirely for individuals with relevant professional experience. Admitted students may enter the degree program in the fall, spring, or summer semester.
The MBA program allows students the flexibility to choose from hybrid courses, on-campus afternoon and evening classes, intensive weekend electives, and summer online courses. The 33-credit curriculum consists of 23 credits of core coursework and 10 elective credits. Each student must attend an orientation workshop in their first semester of study. Additional core course requirements include Business Ethics, Corporate Financial Reporting, Information Systems Theory & Practice, and Managing People & Performance. In their final semester, students can expect to engage in a two-credit Strategic Management capstone. In the capstone course, students will analyze complex business issues and develop solutions.
One third of the MBA curriculum consists of electives. Elective courses are offered on a 12- to 24-month rotating cycle. MBA electives are available in 10 concentration areas. These areas include ethics, finance, management, marketing, operations, and project management. The MBA program offers five Entrepreneurship electives: Entrepreneurial Finance, Failure, Gladwell on Entrepreneurship, Persuasion and Sales, and New Venture Creation.
The entrepreneurship & innovation concentration prepares students for creating new enterprises, buying or expanding existing enterprises, franchising, generating a family business, and corporate or social entrepreneurship. The concentration places an emphasis on experiential learning and entrepreneurial networking. Required concentration courses include Creativity, Innovation and Entrepreneurship; Creating New Ventures; either Technology Entrepreneurship or Social Entrepreneurship; and either an internship or a Small Business Consulting course. Students concentrating in entrepreneurship and innovation will also take a broadening and an international course. 
Gonzaga's School of Business Administration houses the Hogan Entrepreneurial Leadership Program. The program has a mission to develop leaders who combine their passions with innovative entrepreneurship. The program integrates entrepreneurial networking, hands-on experiences, personalized learning, and a like-minded student community. It is a three-year program with an honors model for students with diverse undergraduate backgrounds and career interests. Students who complete the program earn a minor in entrepreneurial leadership. 
MBA students may participate in Doing Business in Europe: Gonzaga in Belgium and Italy. The immersive study abroad program is offered each summer. Students studying abroad will learn about European business operations and marketing.
Students may follow a full-time, accelerated program plan and earn their MBA in one year of study. Alternatively, MBA students can follow a part-time, two-year plan. The program is designed to prepare ethical, socially responsible, strategic leaders for sustainable global business. 
Master of Business Administration, Entrepreneurship and Small Business Management Minor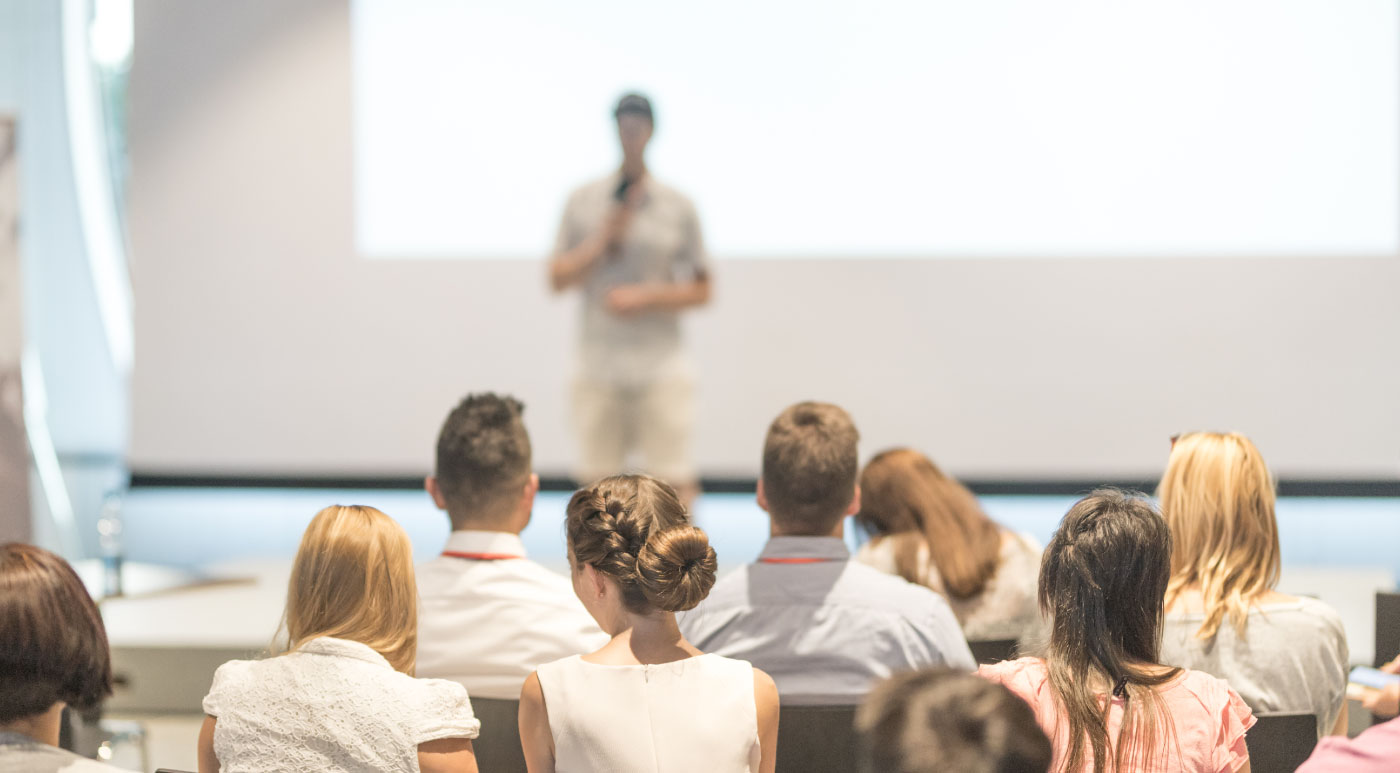 California Polytechnic State University, Pomona offers a variety of options that lead to a Master of Business Administration degree, some of which are tailored to aspiring entrepreneurs. The CPP MBA is offered through the university's College of Business Administration. 
The College of Business Administration's associate dean considers applicants' undergraduate GPA, Graduate Management Admissions Test scores, letters of recommendation, personal statements, and managerial work experience. MBA students must complete 36 units of prerequisite coursework. Prerequisite course examples include Essentials of Marketing Management, Fundamentals of Financial Management, and Legal Environment of Business. 
The MBA curriculum covers a wide range of areas of professional development. It carries a mission of deepening students' understanding of managerial roles and responsibilities in professional organizations and broader society. MBA candidates can expect to build skills in critical decision-making, human relations, and oral and written communication in professional contexts. 
The 36-credit core MBA curriculum includes courses such as Business Research Methods, Financial Decision Making, and Strategic Management. It also includes seminars in information systems, management, and marketing. Students can also expect to engage in directed studies in areas including management science, managerial accounting, and organizational behavior. MBA students must choose eight credits of elective coursework. Elective course offerings include Creativity and Innovation, Database Design and Processing, Internet Technologies for Business, and Venture Growth and Financing. The degree program is designed to be completed in two years of study. 
The CPP MBA degree requires 48 credits of study. MBA students can choose a terminal MBA program option, which culminates in either a business research project or master's thesis. Alternatively, students can opt for the career MBA Program option. The career program is designed for students who want to study a particular area of business, such as entrepreneurship. The entrepreneurship concentration emphasizes the management of start-up companies and small businesses and examines larger corporations' strategies that can enhance the entrepreneurial spirit. 
Alternatively, the university's College of Business Administration offers a minor in entrepreneurship and small business management. In order to earn the minor, students must take a range of courses including Creating a Business Plan, Creativity and Entrepreneurship, and Family Business. They must also select an additional elective course from options such as Fundamentals of Real Estate, Management of Not-for-Profit Organizations, and Professional Selling. The minor requires a total of 24 approved units of study. 
Cal Poly Pomona's College of the Extended University houses a 3+1+1 MBA program within its Global Education Institute. The program plan allows students to complete three years of undergraduate core courses at their home university before completing one year of MBA preparation at CPP, followed by an additional MBA year at CPP or another university. The intensive program also allows students to engage in an internship in local industry settings. Students following the 3+1+1 plan can also access personalized academic support from CPP advisors. 
No matter which degree plan, concentration, and/or major you choose, Cal Poly Pomona can lay the scaffolding to help you build innovative, efficient, and sustainable small businesses. 
Master's Degree in Engineering and Technology Management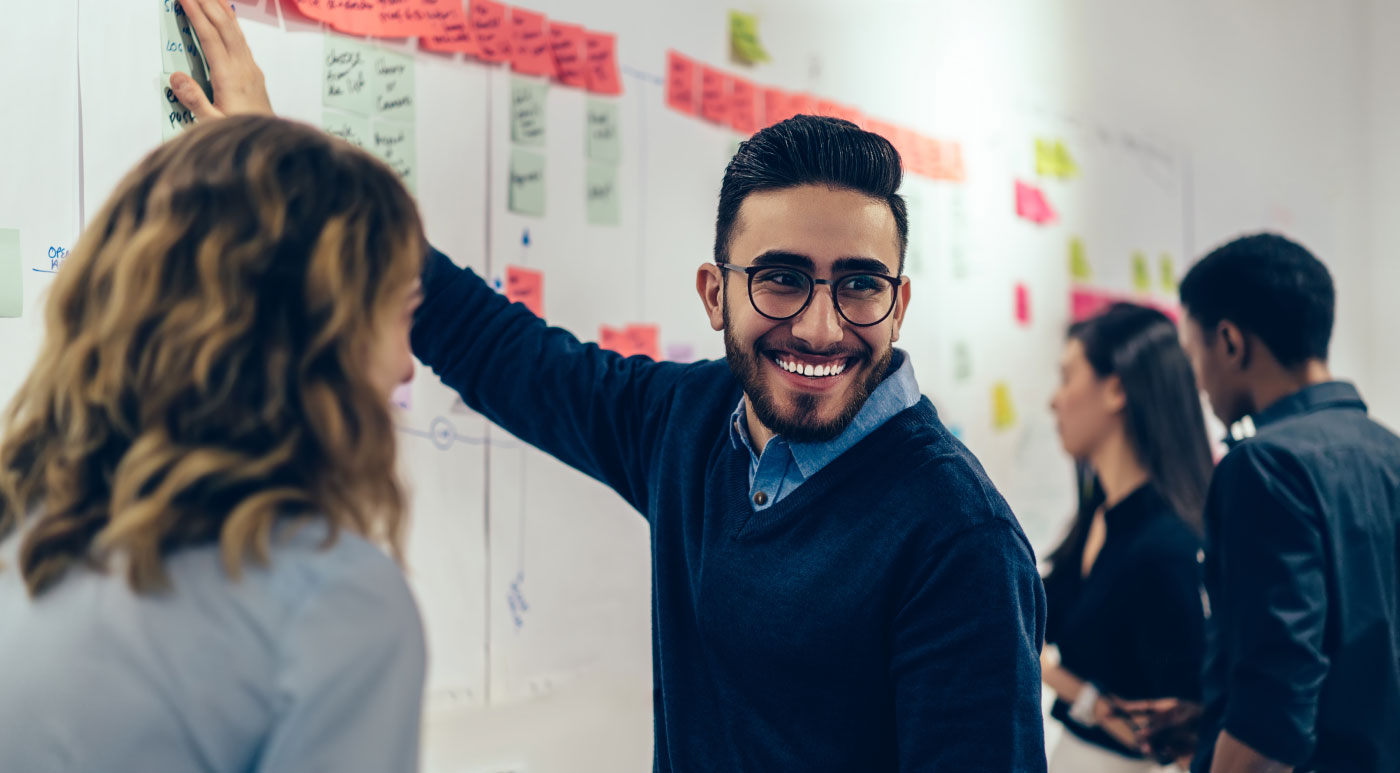 Colorado School of Mines offers an accelerated, one-year master's degree program in engineering and technology management. 
The degree program is specifically designed for individuals who have undergraduate degrees in engineering, math, science, and technology fields. A Bachelor of Science degree in engineering or applied science is preferred for admission. The program is designed to enhance students' STEM education and career prospects with an emphasis on management skills for contemporary, technologically advanced business environments. By enhancing their existing technical skills, students will learn how to apply business and management knowledge to careers as applied scientists or engineers. Unlike STEM programs, ETM programs provide insights into business skills such as communication, ethical decision making, leadership, project management, and team building. 
Unlike MBA degrees, ETM degrees focus on technology-based business organizations. Because of this specific focus, the degree program is designed to be completed in one academic year, split into two semesters of full-time study. The ETM program accepts a small cohort of students each year, typically in the fall semester. Depending on their needs, students may alternatively enter in the spring semester and/or attend the program on a part-time basis. 
The 30-credit curriculum explores a wide range of business courses in areas such as energy, manufacturing, and technology. It emphasizes skills in predictive methodologies and quantitative analysis in the business realm. Students may choose a thesis or non-thesis option in their pursuit of the degree. The non-thesis option consists of 15 credits of core courses and 15 credits of focused courses, for a total of 10 courses. The thesis option includes 15 core credits, nine focused credits, and six thesis research credits for a total of eight courses plus thesis research. 
The core ETM curriculum consists of courses in Accounting & Corporate Finance, Business Analytics, Management of Technology, Project Management, and the capstone. Each student also chooses to focus in either engineering management and analytic methods, or technology management and innovation. Engineering management courses include Econometrics, Linear Programming, and Supply Chain Management. Technology management offerings include International Business Strategy, Managing and Marketing New Products, and Technology Entrepreneurship.
In their first fall semester, each student must attend a day-long, off-campus leadership and team-building ropes retreat. The first fall semester also includes a two-day communications seminar that builds skills in communication, management, organization, presentations, writing,  and beyond. Each student can expect to engage in an intensive communications workshop in which their presentation skills will be evaluated. Another requirement is the Economic Evaluation Seminar, a workshop that explores engineering economics and investment decisions in tech industries. Each spring, the school welcomes a senior industry executive to campus to deliver leadership and strategy seminars. The seminar series includes career planning, group meetings, and personalized mentoring. The curriculum culminates in team projects in lieu of final exams. 
The majority of ETM classes have fewer than 30 students in order to allow for personalized instruction and interaction among faculty and peers. Students enrolled in the degree program will have access to career services such as career recruitment fairs. 
Graduates of the Colorado School of Mines ETM program will be prepared to create, grow, and lead public and private tech-focused organizations.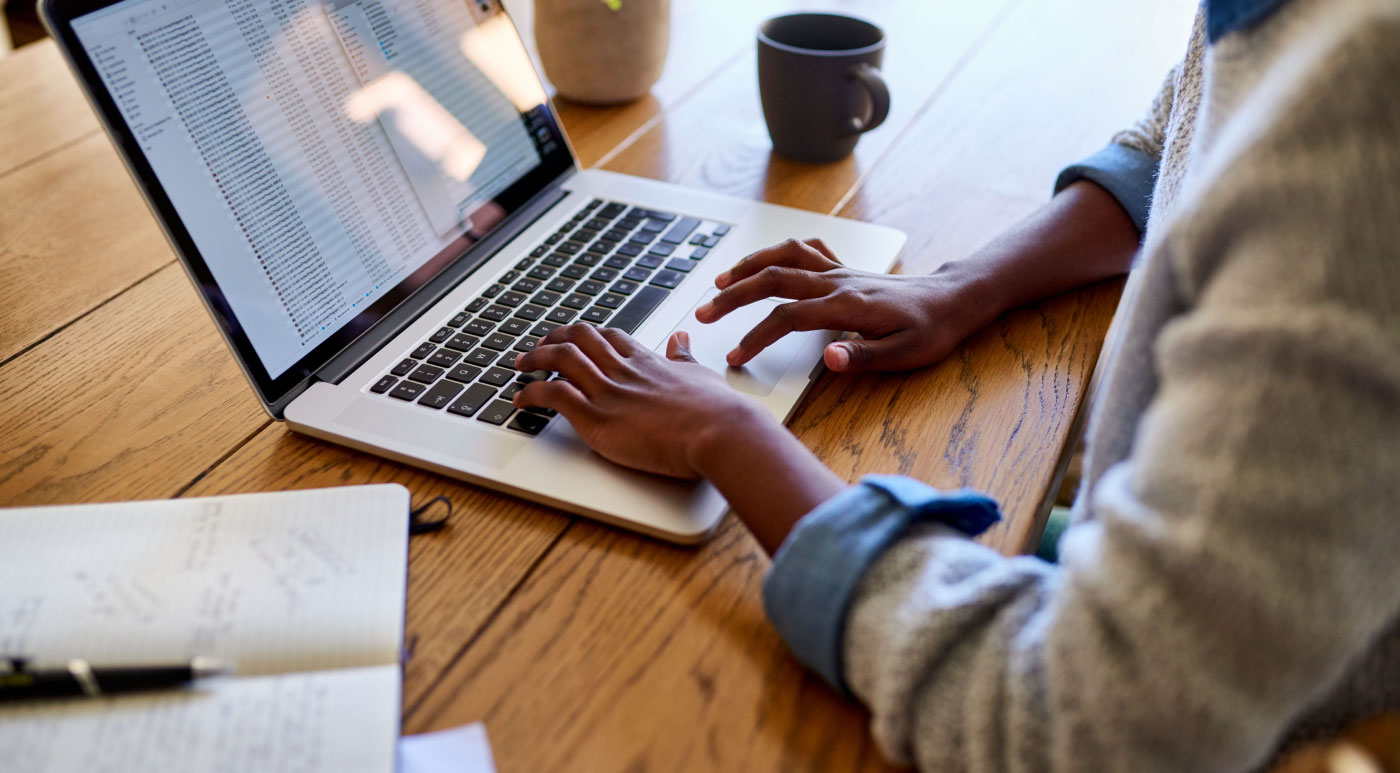 Colorado State University is number one among the six institutions in the world to hold a platinum rating in the Sustainability, Tracking, Assessment and Rating System. Reflecting its commitment to sustainability, the university offers an environmentally conscious Impact Master of Business Administration through it's College of Business. 
Impact MBA applicants must hold an undergraduate degree in any field with a cumulative GPA of at least 3.0 from an accredited four-year institution. Applicants can also expect to submit scores from the Graduate Management Admission Test or the Graduate Record Exam. A minimum of two years of work experience is preferred for admission.
The Impact MBA program is designed to equip students with skills in creating ventures; driving organizational change; and incorporating people, planet, and profit for sustainable business. The program considers economic, environmental, and social challenges in global business enterprises. While it is similar to the university's traditional MBA program, the Impact MBA is specifically designed for aspiring business professionals who want to use their business to make the world a better place. It is suitable for working professionals hoping to create change in their current organizations, as well as for individuals hoping to start their own businesses. Impact MBA students begin classes in August on the university's campus in Fort Collins, CO. Students can expect to attend face-to-face classes four or five days per week on a Monday-to-Friday schedule. The degree program is designed to be completed in 16 months of immersive study, structured into three semesters and includes a summer fellowship or practicum.
The Impact MBA curriculum consists of 44 credits of study. In their first fall semester of study, students can expect to take courses including Accounting for Sustainable Enterprises, Marketing for Global Social Enterprises, and Strategic Opportunities for Impact Enterprise. The following spring semester includes required courses such as Design Thinking for Sustainable Enterprise and Economics of Ecosystem Services. The final fall semester includes a Managing in a Global Context course, three elective credits, and a two-day Leadership Symposium workshop.
Impact MBA students choose between two specialized tracks: corporate sustainability and social entrepreneurship. Both tracks prioritize social impact and sustainable business models. The corporate sustainability track is designed for individuals hoping to boost innovation and longevity in their existing organizations, while the social entrepreneurship track is for those hoping to launch new ventures. 
The primary goal of the social entrepreneurship track is to launch team ventures that address environmental, global, and/or social challenges. Students who pursue the track can expect to gain hands-on experience recognizing opportunities, creating innovative business models and financial projections, and pitching ideas. The track includes specialized courses in Global Social Sustainable Enterprise, New Venture Development for Social Enterprise, and Venture Financing and Evaluation. It also includes a 40- to 60-day field practicum that helps students develop their venture ideas. Prior to their December graduation, students on the Social Entrepreneurship track culminate their efforts in a public pitch competition. 
Graduates with an Impact MBA from CSU will be prepared to create profitable business ventures, and also to create change in environmental and social contexts.
Master of Business Administration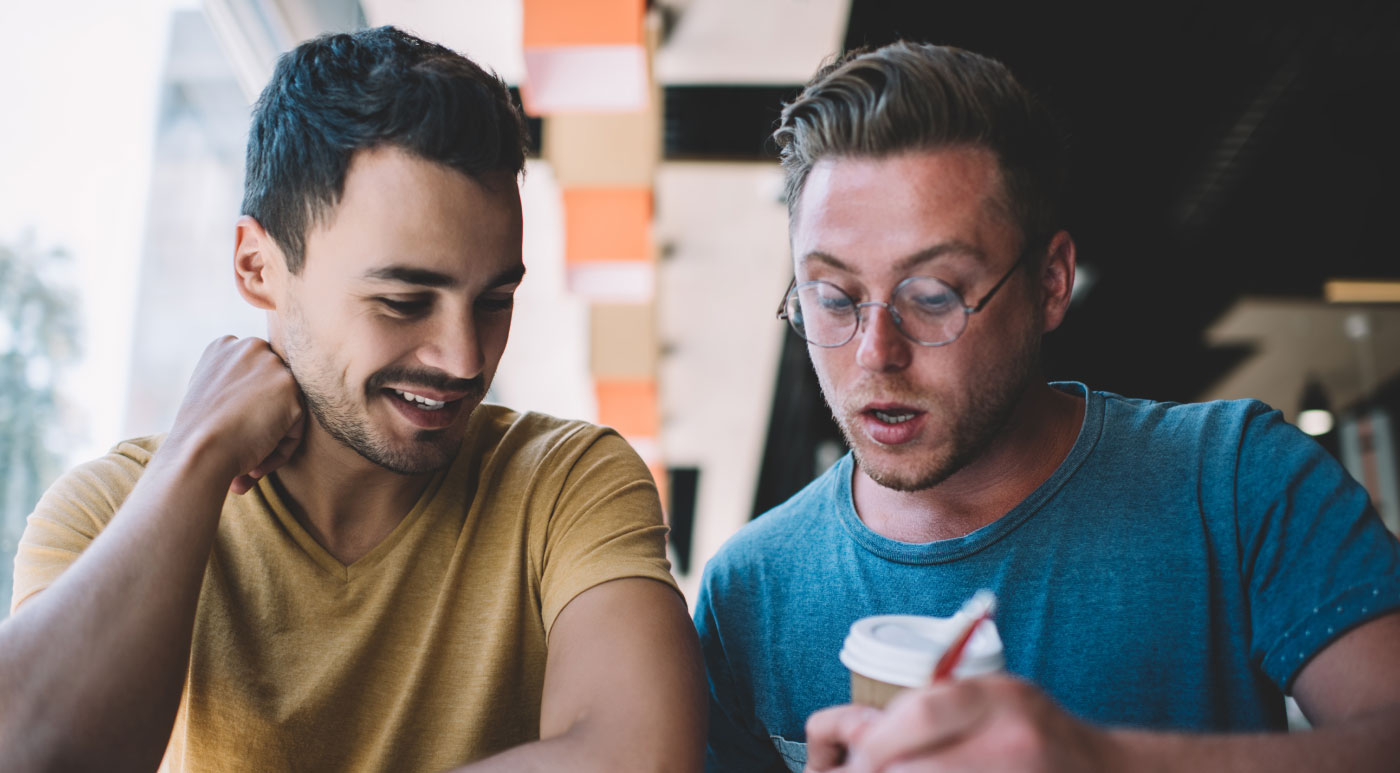 Though Texas Tech University does not offer an entrepreneur-specific graduate program, TTU students can get involved in various additional entrepreneurial programs. The university houses a number of entrepreneurial student organizations, including the Collegiate Entrepreneurs' Organization, Media Entrepreneurship and Innovation Group, and The Texas Tech Innovation Mentorship and Entrepreneurship. Business students can also engage in entrepreneurial initiatives through the university's Research Park Innovation Hub, such as the Red Raider Idea Competition.
Texas Tech University's Rawls College of Business offers various Master of Business Administration degree programs to suit aspiring entrepreneur's needs. The college offers an online MBA, a professional MBA, a STEM-specific MBA, and dual MBA options. 
The dual MBA option allows students to pursue the MBA degree concurrently with another master's degree. In partnership with the Texas Tech University Health Science Center, TTU offers dual MBA students the option to concentrate in health organization management.
The professional MBA program blends theory or practice in business administration. It is designed for working professionals who plan to maintain full-time careers while pursuing their degrees. Applicants must hold an undergraduate degree and at least two years of professional work experience. The program follows a cohort model, with students working toward their degree at the same pace in groups. The 42-credit curriculum is delivered in a hybrid format of online and on-campus learning. On-campus classes meet one weekend per month, and they are supplemented by online coursework. Students can attend on-campus weekends in Lubbock, Marble Falls, or Rockwall, TX. Students on the Lubbock campus may concentrate in energy business or health organization management. Students on the Marble Falls or Rockwall campuses may pursue an optional concentration in big data strategy. The professional program follows a lock-step course sequence, and is designed to be completed in two calendar years. 
The 42-credit online MBA program allows students the flexibility to earn their degree on their own schedule. Online students may concentrate in information technology. The program can be completed in as few as 12 months, or up to six years. Online students can gain a Microsoft Excel Certification and access to the Rawls College of Business Career Management Center.
The STEM MBA is particularly designed for students with undergraduate degrees in a science, technology, engineering, or mathematics field. The 42-credit curriculum covers areas including business analytics, decision theory, finance, information technology, statistics, and strategy. STEM MBA students complete the program's built-in STEM concentration with STEM-specific electives in STEM Theories in Business and Technology Commercialization.  Students also have the option to add a concentration in information technology or marketing analytics. STEM MBA candidates may follow a 12-month or 24-month program plan. 
Beyond the STEM concentration, other MBA concentration options vary by each student's chosen program and location. The Rockwall professional MBA concentration in big data strategy includes courses in Business Intelligence, Machine Learning, and Marketing Analytics Basics. The IT concentration consists of three courses: Business Intelligence, Database Concepts, and Project Management. The healthcare organization management includes courses such as Managing Healthcare Organizations and a field experience. The marketing analytics concentration consists of courses in Consumer and Big Data Analytics, Marketing Analytics Basics, and Supply Chain Management Concepts and Strategies. 
Whether you want to advance your entrepreneurial education online, while working full-time, or in addition to advancing your education in another field, TTU offers MBA programs and entrepreneurial extracurriculars to help you do so.
Master of Business Administration With a Minor in Entrepreneurship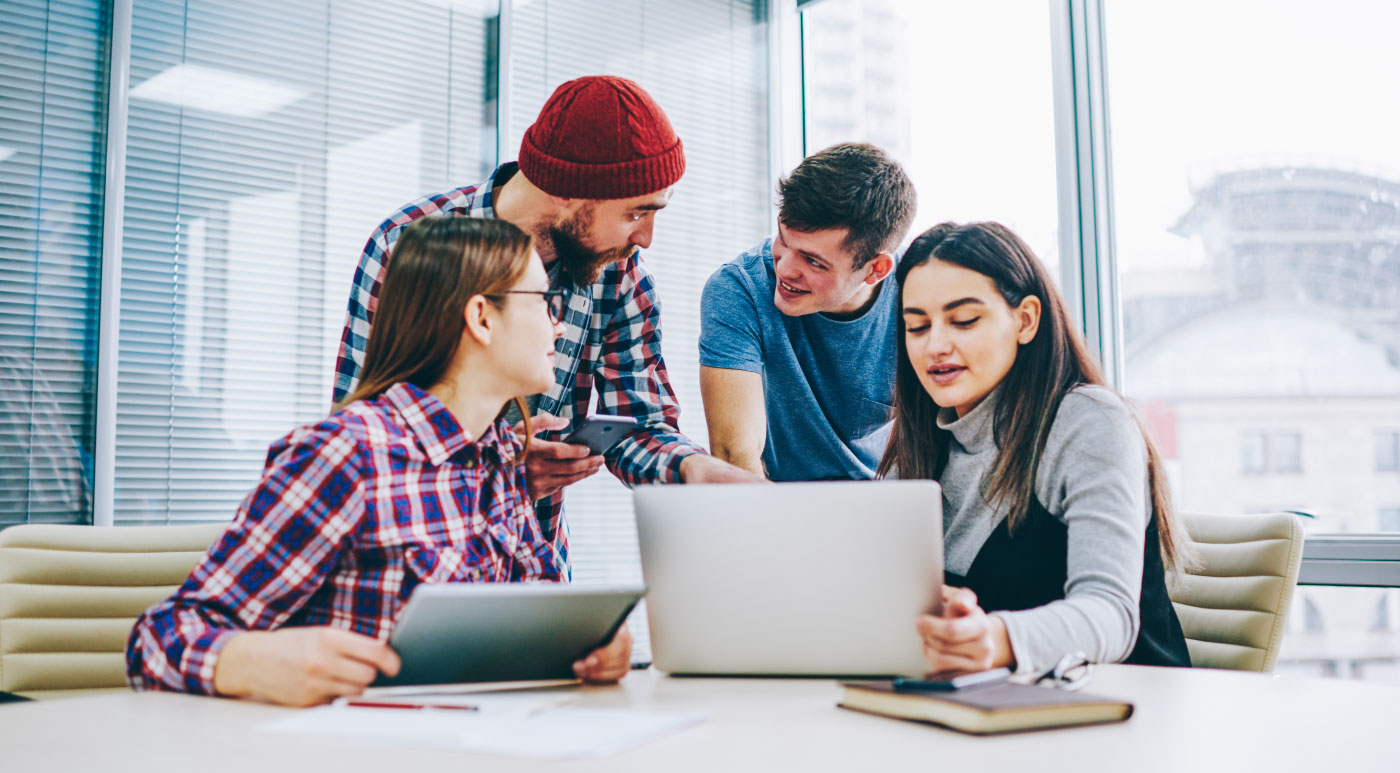 The College of Business at California State University, Chico offers both a Master of Business Administration and an optional minor in entrepreneurship. Students may enroll in the university's general MBA program, the enterprise information systems MBA, or the project management MBA. 
The General MBA consists of 30 units of study. It offers students the flexibility to specialize their studies through two elective courses of their choice from within the College of Business. The MBA includes 18 units of required prerequisite coursework in areas including accounting, finance, microeconomics, statistics, and marketing. The core MBA curriculum consists of eight courses, including Business Analytics, Operations Planning and Execution, and Problems in Financial Accounting. The core curriculum also includes seminars in areas including business ethics, financial and general management, and strategic marketing.
The EIS MBA is a STEM-designated degree. The EIS option has two prerequisite course requirements: Database Design and Enterprise Technology Integration. The EIS curriculum includes two specific core courses: Business Intelligence and Data Warehousing and Strategic Information Systems Management. EIS students must choose one elective course from options such as Database Administration and Security, and Privacy Issues in Information Technology. The EIS program is designed to prepare graduates to become business process analysts; consultants; information technology specialists; and systems, applications, and product analysts. The curriculum includes built-in preparation for SAP certification. 
The project management MBA is an option for all business students, but it is particularly ideal for those interested in construction management and engineering. The project management curriculum includes a core course in Conflict Resolution, Negotiation, and Teamwork and a core seminar in Project Management. Program-specific elective offerings include Business Dynamics, Management of Creativity and Innovation, and Organizational Consulting. The program prepares students to sit for the Project Management Institute's Certified Associate in Project Management and Project Management Professional certification exams. 
The College of Business offers an entrepreneurship applied track. Students may complete the track during or just after their primary university studies. The entrepreneurship program includes three foundational courses: Business Plan Development & Financing, Introduction to Entrepreneurship, and Launching and Managing New Ventures. Approved entrepreneurship business elective options include E-Marketing, Family Business Ventures, and Intellectual Property Law.  
The entrepreneurship applied track is designed for students who want to launch a new business venture. It emphasizes experiential learning, peer interaction, and critical thinking. Students in the program have opportunities for interdisciplinary collaboration while working on apps, media branding kits, or products. Students also have opportunities to present ideas in pursuit of funding from the Chico State Accelerator Fund. The program also awards course credit for reaching entrepreneurial milestones such as engaging in crowdfunding campaigns, national competitions, or collaboration with other startups.
With its numerous MBA options, CSU, Chico allows grad students to enrich their business education with the analytical, entrepreneurial, and/or managerial skills they need to thrive in their field.
OTHER NOTABLE PROGRAMS
#11. College of New Jersey
Location: Ewing Township, NJ
Degree: Master of Business Administration
Net Price: $109,200
#12. University of Houston
Location: Houston, TX
Degree: Master of Business Administration (General, Executive, or Professional)
Net Price: $106,000
#13. East Carolina University
Location: Greenville, NC
Degree: Master of Business Administration
Net Price: $87,500
#14. University of Florida
Location: Gainesville, FL
Degree: Master of Science in Entrepreneurship
Net Price: $108,800
#15. California State University – Northridge
Location: Northridge, CA
Degree: Master of Business Administration
Net Price: $102,200
#16. University of California – Riverside
Location: Riverside, CA
Degree: Master of Business Administration
Net Price: $118,400
#17. California Lutheran University
Location: Thousand Oaks, CA
Degree: Master of Business Administration, Enterprise Innovation and Entrepreneurship Professional Track
Net Price: $105,500
#18. University of Colorado Boulder
Location: Boulder, CO
Degree: Management and Entrepreneurship Master of Business Administration
Net Price: $118,500
#19.  SUNY Maritime College
Location: Throggs Neck, NY
Degree: Master of Science in International Transportation Management
Net Price: $156,300
#20. Southern New Hampshire University
Location: Manchester. NH
Degree: Master of Business Administration in Entrepreneurship
Net Price: $82,100