Ready to find your ideal master's program?
www.mastersprogramsguide.com is an advertising-supported site. Featured or trusted partner programs and all school search, finder, or match results are for schools that compensate us. This compensation does not influence our school rankings, resource guides, or other editorially-independent information published on this site.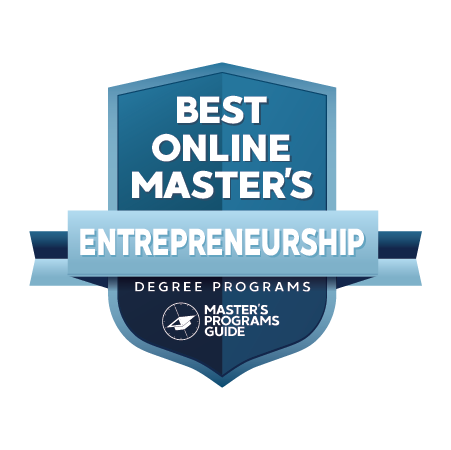 The idea of being an entrepreneur is woven into the fabric of American life. Owning your own business and becoming successful is at the heart of most people who want an entrepreneurial life, but what is an entrepreneur? According to Merriam-Webster, an entrepreneur is "a person who starts a business and is willing to risk loss in order to make money." Entrepreneurship is a bit more complicated. The term, coined by Professor Howard Stevenson of Harvard Business School, is the "pursuit of opportunity beyond resources controlled." In a Harvard Business Review article, Dr. Thomas Eisenmann explains the concept. He encourages entrepreneurs to be daring, to go beyond the resources they control. "You need to be inventive, creative, opportunistic, and persuasive, because you rarely have enough resources." Do you need a degree in entrepreneurship to be an entrepreneur? The short answer is no, but the longer answer is that it can offer significant benefits. In a 2009 study by IZA, researchers found that entrepreneurs' incomes increase significantly with higher education. Even beyond starting their own business, many graduates with a degree in entrepreneurship find themselves entering the corporate world with innovative new ways of seeing the future. Becoming an inventive thinker may lead to a new venture, or it may lead to becoming a change leader within the corporate world. If you want to take on the challenge of pursuing great opportunities despite the risk, you might consider one of the 10 Best Online Master's Programs in Entrepreneurship.
COMMON APPLICATION AND ADMISSION QUESTIONS
The schools in our list of the 10 Best Online Master's Programs in Entrepreneurship require an undergraduate degree from an accredited college or university. While degree studies focus on skills required to run a business, an undergraduate business degree is not a prerequisite for a master's in entrepreneurship. Most schools ask applicants to submit a professional resume. While previous business experience is not a requirement, it may help with the application process. Schools also request letters of recommendation. In the case of an entrepreneurship program, many schools ask for at least one letter attesting to past work performance. Another component of the application process for a master's in entrepreneurship is the essay. While many students dread writing an essay, this is a time for future entrepreneurs to shine. There are many tips on how to create a great essay. The most important component is to showcase those skills that make an entrepreneur most valuable: the ability to communicate, ways in which you offer something unique, how you have taken risks in life and work, and a personal story. William Rieth, Director of Graduate Enrollment for Temple University's Fox School of Business, told U.S. News & World Report that students need to be memorable. He suggests that the essay be a compelling story, told with honesty. Many applicants may also need to submit scores from one of the standardized exams. The most common exam required for admission to a master's program in entrepreneurship is the GMAT, offered by the Graduate Management Admission Council. The GMAT examines an applicant's knowledge of business and management, with scores ranging from 200 to 800. Application policies vary, and some schools in our list will waive GMAT scores for those with significant work histories. There are different types of entrepreneurship degrees included in our list of the 10 Best Online Master's Programs in Entrepreneurship. Some of these are Master of Business Administration degrees with an emphasis on or specialization in entrepreneurship. Other schools offer specific degrees in entrepreneurship. There are also schools that let students get even more specific, pursuing a master's in entrepreneurship with an emphasis on either developing new ventures or developing innovative economic policies within a corporate structure. One element for all students to consider is if the school is accredited by the Association to Advance Collegiate Schools of Business. AACSB International accreditation helps students know they are receiving a quality education. Choosing the best program is a personal decision that depends on each student's unique needs, goals, and career pursuits, but no matter which program a student chooses, a master's in entrepreneurship helps to develop innovative ideas. These can be important for launching a new business or taking innovative, cutting-edge thoughts into the corporate world.
WHAT ABOUT FINANCIAL AID & SCHOLARSHIPS?
While there are significant benefits to completing a master's degree in entrepreneurship, there is still a cost associated with earning that degree. An online degree makes it possible to continue working while going to school. The time it takes to complete a degree varies from one to three years. Schools suggest that students should dedicate nine to 12 hours each week to every three-credit course they take. Most entrepreneurship programs give students a chance to develop their own venture throughout the program. There are usually opportunities to pitch ideas to possible investors as part of the program, and assistance is given to students to help finance their education while pursuing a career or business goal. Online graduate students can apply for Federal Student Aid through FAFSA. This gives students access to both loans and grants. The best source of funding is through grants. They are usually based on financial need, and students do not need to repay them. Loans must be repaid, but they often have a lower interest rate than conventional business loans. Students will find that many online master's programs offer a flat-rate tuition, or the same rate for both in-state and out-of-state students. Because of this, completing a degree online may bring significant savings. Another source of financial aid is through state programs. To qualify for tuition waivers, students must maintain a specific GPA. For example, The University of Texas at Dallas, which offers an MS in Innovation and Entrepreneurship, offers many tuition waivers. At UTD, waivers apply to a long list of students, including veterans, first responders, and more. Students can check with individual schools for more tuition waivers. Scholarships are another way for students to help finance a master's degree. Many schools offer merit-based scholarships that help offset the cost of tuition. Some schools, such as Temple University, consider students for scholarships during the admission process. Even if a student chooses to complete a degree online, there are often chances for an assistantship, externship, or internship. An internship or externship is working under supervision and may count toward credit. Assistantships usually involve helping a faculty member with research or teaching. Online students may need to be a bit creative, but can often find opportunities in their local community. There are also scholarships open to residents from certain areas. For example, at Western Carolina University, students from rural communities across North Carolina can find scholarships through the North Carolina Community Foundation. Similar programs exist across the country, and individual schools usually offer resources for students.
HOW MUCH CAN I MAKE WITH AN ONLINE MASTER'S DEGREE IN ENTREPRENEURSHIP?
By completing a master's in entrepreneurship, students give themselves a new way to think about the future. As Dr. Saras Sarasvathy of the University of Virginia explains, learning to think like an entrepreneur is critical. According to Dr. Sarasvathy, those who complete traditional MBA degrees use causal reasoning. With causal reasoning, there is a predetermined goal and a given set of means that leads to the fastest, cheapest, most efficient solution. Entrepreneurs use effectual reasoning. They don't begin with a specific goal. As they work through the means, the goals emerge, depending on imagination and interactions.
A master's degree in entrepreneurship can teach students how to innovate and create, which can lead to great opportunities. According to Indeed.com, the average annual salary for an entrepreneur in the U.S. is $68,315. The possibilities for starting new ventures are endless. According to the Global Entrepreneurship Monitor's USA 2017 Report, the U.S. entrepreneurship rate continues to be one the highest in the world. A key indicator, early stage entrepreneurial activity, is 50% higher in the U.S. than the average of the world's 23 innovation-driven economies.
If a student plans to pursue a master's in entrepreneurship, he or she should be aware that there are many kinds of entrepreneurs. According to the Global Entrepreneurship Monitor's 2018/2019 Global Report, there are four general types of entrepreneurship:
Solo entrepreneurships are those who go it alone without employees.
Entrepreneurial employees work for existing corporations, but use inventive thinking to bring change in the company.
Family-based entrepreneurship takes the concept of a family-run business to another level, bringing families into a new venture.
Gig and sharing economy offers many new opportunities for entrepreneurial endeavors, with prime examples being Uber, Airbnb, and Grubhub.
Success as an entrepreneur varies widely, depending on the industry. Some of the more established industries for entrepreneurs in the U.S. are construction and mining. Today, the gig economy is quickly becoming a place for new entrepreneurs. The education a student receives in an entrepreneurship program is also useful in many other careers. Some of the careers a student might pursue with a master's in entrepreneurship include:
Business owner or manager
Consultant
Corporate director for new ventures
Corporate recruiter
Human resources manager
Management analyst
Marketing analyst
New product developer
Recruiter
Research and development specialist
Technology portfolio manager
Venture capitalist
There are many organizations that can assist students as they contemplate working toward a degree in entrepreneurship. Many of these also support professional entrepreneurs and have networking possibilities. Some of these are:
The entrepreneurial spirit in the U.S. is strong. In response to surveys conducted by GEM for the 2018/2019 Global Report, 70% of working-age adults see great possibilities for starting businesses. The U.S. is considered one of the best places for entrepreneurship because of three main factors: the country's entrepreneurial culture, the availability of financing, and its advanced infrastructure. Technology is a major component of today's entrepreneurial endeavors. According to the GEM USA 2017 Report, "Entrepreneurs leverage technology to create value by using it to produce an offering, to deliver a product or service, or both." Students find technology to be a major component of entrepreneurial education. This skill then makes them sought-after in today's workforce. It is also one of the most important components of starting a new venture. As the GEM study states, "the United States continues a shift to start-ups that rely on technology and creativity for competitive advantage" in the global marketplace. The role of women in entrepreneurship continues to grow. The GEM survey shows that, as of 2016, 163 million women around the world were starting or running new businesses. Another 111 million already operate their own ventures. According to an American Express study from 2017, The State of Women-Owned Businesses, women in the U.S. own 39% of all businesses, or about 11.6 million firms, generating more than $1.7 trillion in sales. For all entrepreneurs, no matter which gender, there are some specific traits that help with entrepreneurial success. According to Sokanu, the most important traits include:
Vision to see things outside of the normal framework
Drive to continue, even when resources seem scarce and success is not a guarantee
Passion for the business that helps overcome the challenges
Confidence to be innovative and creative
Humility to accept limitations
Open-mindedness to give something new a try
Decisiveness to make bold decisions quickly and without fear of failure
Optimism to see a positive outcome even in the darkest moments
Good entrepreneurs know how to create, innovate, and dare, yet they also understand the need to bring in others with expertise and experience in the areas they might lack. It is an understanding of business, marketing, finance, and society combined with tenacity that makes for a great entrepreneurial spirit. Learning to use one's creativity, making the right connections, and understanding the global business market are important parts of a master's program in entrepreneurship. As Dr. Sarasvathy explains, those who rely on causal reasoning (most businesspeople), examine how much they expect to gain. Those who practice effectual reasoning (entrepreneurs) look at how much they can afford to lose. She goes on to sum up what it means to be an entrepreneur: "Plans are made and unmade and revised and recast through action and interactions with others on a daily basis."
Check out our list of the 10 Best Online Master's Programs in Entrepreneurship!
MASTER OF BUSINESS ADMINISTRATION IN ENTREPRENEURSHIP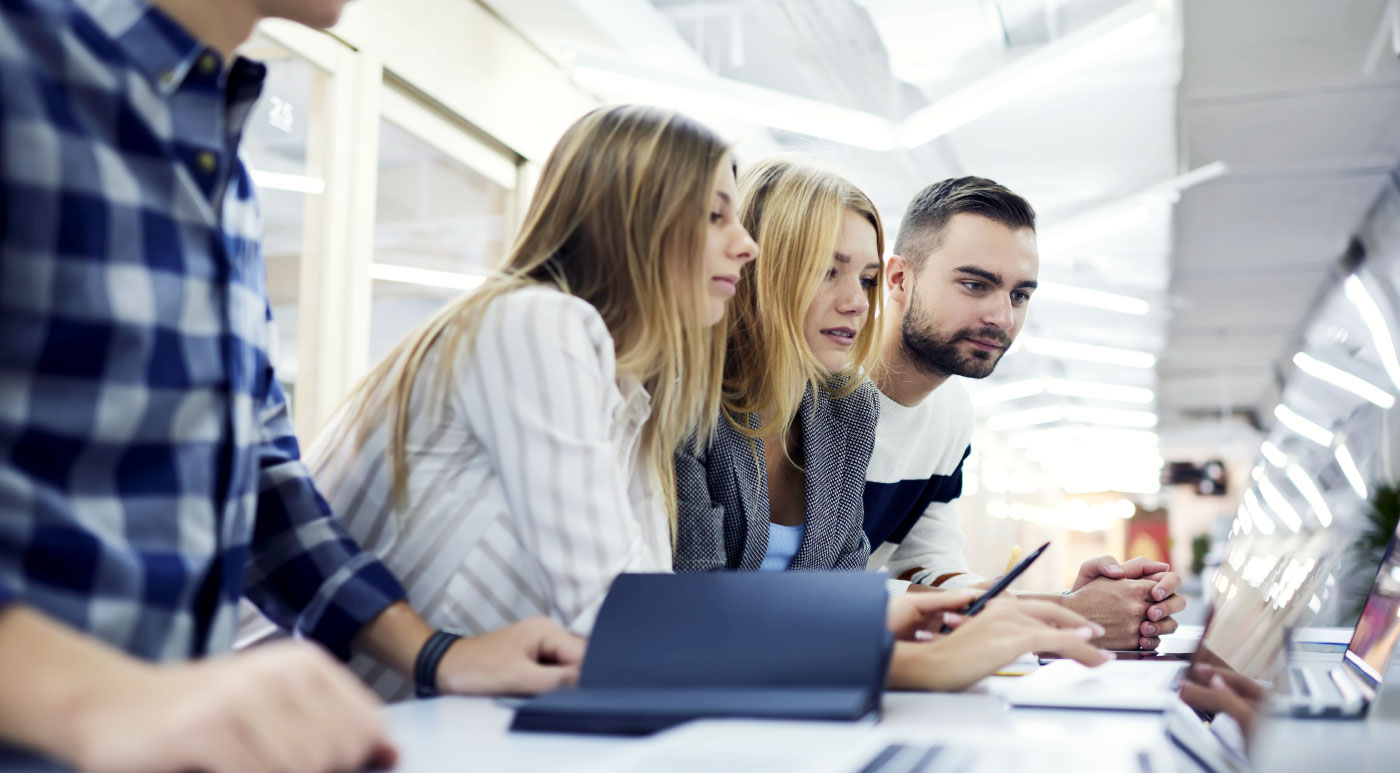 Often rated among America's Friendliest College Towns, Stillwater is a small Oklahoma town with fewer than 50,000 residents. The town is about an hour north of Oklahoma City and about the same distance west of Tulsa. Stillwater has great dining, a lovely downtown, plenty of culture, and outdoor fun. It is such a favorite for visitors that it ranked No. 1 on Movoto's list of the 10 Most Exciting Places in Oklahoma. Stillwater is also home to Oklahoma State University. The university began as Oklahoma Agricultural and Mechanical College, founded on Christmas Day 1890. The first class of 23 women and 22 men enrolled in 1891, when the campus was nothing more than open pasture. It changed from Oklahoma A&M to Oklahoma State University for Agriculture and Applied Science in 1957. Enrollment grew as the college attracted students from across the globe. It eventually became a statewide university system, with branches in Tulsa, Okmulgee, and Oklahoma City. Today, there are more than 37,000 students throughout the OSU system. Sports are an important part of OSU life, and the school welcomes new Cowboys to cheer on the home teams.
Along with traditional on-campus classes, OSU Online gives students a chance to complete a degree at any time and from any place. OSU offers 84 online master's programs and 48 online doctoral programs. One of these is the Master of Business Administration with an entrepreneurship concentration. To apply for admission to the online MBA in entrepreneurship, applicants must hold an undergraduate degree with at least a 3.0 GPA. They must also submit a competitive GMAT or GRE score. OSU prefers candidates with work experience, but it is not required for admission. The online MBA is a 33-credit program, and part-time online enrollment is available. If enrolled full-time, it is possible to complete the program in as few as 12 months.
Online MBA students complete a Super Core of nine credits, which includes Management and Organization Theory and Corporate and Business Strategy, and three 1-credit classes. Those are Ethics, Project Management, and Descriptive Analytics. Next is the Functional Core, which gives students integrated experience in marketing, finance, and accounting. Courses include MBA Financial Reporting, Managerial Economics, Business Finance, Marketing Management, and Prescriptive Analytics. Finally, students declare their entrepreneurship concentration. This gives them a chance to learn the skills necessary to launch a business or grow a small or family business. Three courses, worth nine credits, comprise the Entrepreneurial Core; these are Ideation, Creativity & Innovation; Venture Capital; and Launching a Business: The First 100 Days. Students complete the curriculum with one more course in entrepreneurship, such as Social Entrepreneurship, Entrepreneurship Marketing, or Dilemmas & Debates. The EEE courses lead to a Graduate Certificate in Entrepreneurship. Each of the courses in the entrepreneurship program includes theory, concepts, competencies, and experiential learning. All MBA students also complete a capstone class. The capstone is a practicum that helps them test the feasibility of their business idea.
MASTER OF SCIENCE IN ENTREPRENEURSHIP & INNOVATION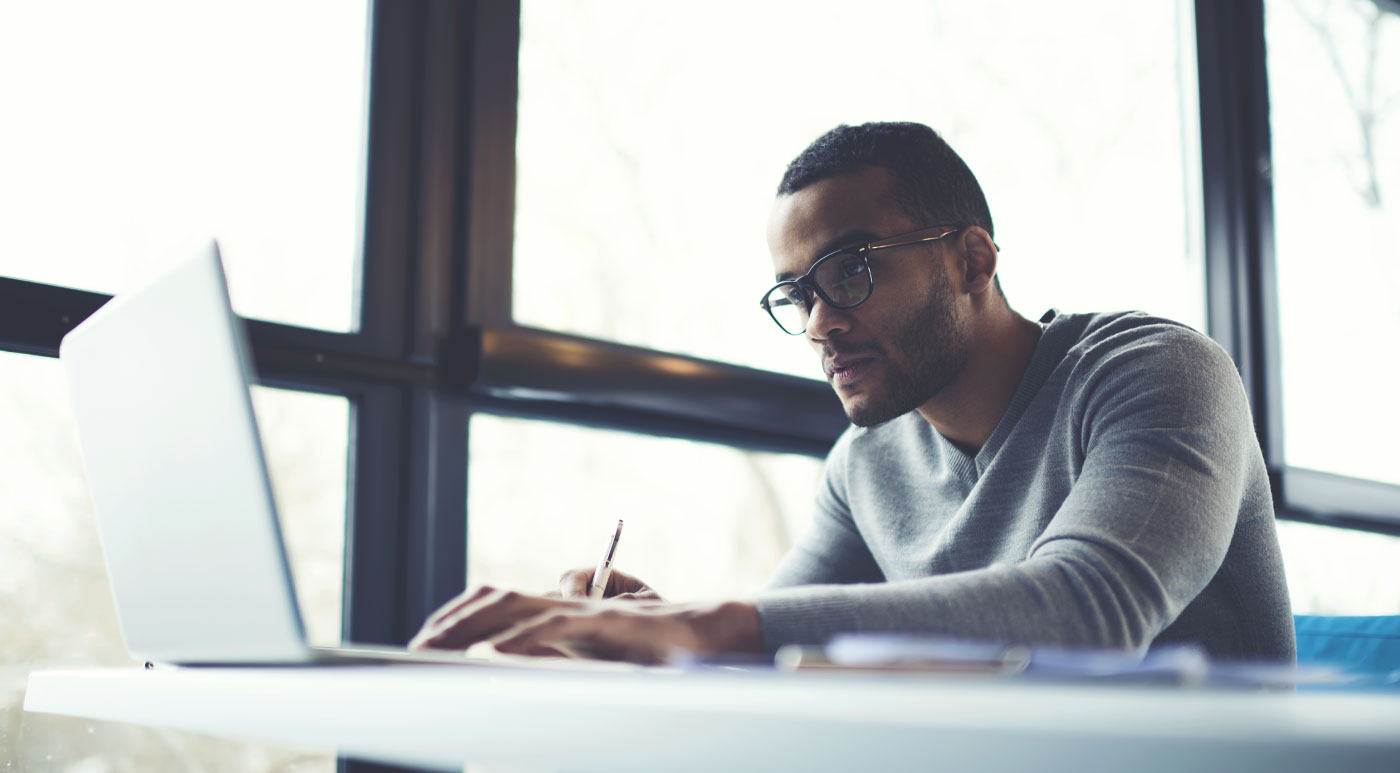 Bloomington, IN is a picturesque town of about 85,000 people. It sits about an hour south of Indianapolis in what the locals call a sanctuary. The town is nestled among rolling hills and surrounded by massive forests and limestone outcroppings, with deep ravines and winding creeks. Three large lakes surround Bloomington: Griffy Lake, Lake Lemon, and Monroe Lake. While Griffy Lake offers a quiet respite, visitors can find great boating and outdoor fun at Monroe Lake. Bloomington has great restaurants, shopping, and activities happening year-round. It is also home to Indiana University. IU began in 1820 as a state seminary, accepting its first students in 1825. From that beginning, with 10 men as its first students, it continued to grow. The State Seminary became Indiana College in 1828 and Indiana University in 1838. Over the years, many other colleges developed across the state, including Valparaiso University, Purdue University, and Butler University. By 1969, IU and Purdue merged, and the state's colleges continued to join together to form the university system. Today, it is home to more than 94,000 students. The Office of Online Education extends the IU experience to students around the world. There are almost 8,800 students who complete their entire program online. IU offers more than 135 online degree programs, including a Master of Science in Entrepreneurship and Innovation. The program immerses students in everything they need to launch or continue to build their own business. Once admitted to the Master of Science program, students use IU's online technology to complete their courses and have complete access to some of the world's best research libraries. IU delivers classes through Canvas, and there is always 24/7 support if needed. The 30-credit MS degree gives students the opportunity to understand how to develop concepts, create and present business plans, and seek out investors. There is a flat-rate charge per credit for both in-state and out-of-state online students.
The MS degree requires 10 classes, including Managing Accounting Information; Strategic Entrepreneurship; Corporate Entrepreneurship; Financial Management; Theory, Process, and Practice; and Venture Concept Development. Students also complete two in-residence courses; one is the Silicon Valley Venture Challenge, which is held on-site in Silicon Valley. The Challenge provides experience and networking opportunities with entrepreneurs and innovators in California's Silicon Valley. During the course, students have a chance to pitch their own ideas to venture capitalists. The other in-residence course is the Innovation Show Case, in Indianapolis. This event brings entrepreneurs and investors together, giving students another opportunity to pitch their ideas and network.
IU also offers a dual degree option. Rather than the 84 credits it would take to complete the MS in Entrepreneurship and Innovation and a Master of Business Administration, students can opt to complete a dual degree with 66 credits. Those who want to complete the MBA degree, which normally requires 54 credits, will need to complete two Kelley Connect Weeks at the Kelley School of Business. These two weeks include instruction and networking on the Bloomington campus.
MASTER OF SCIENCE IN INNOVATION AND ENTREPRENEURSHIP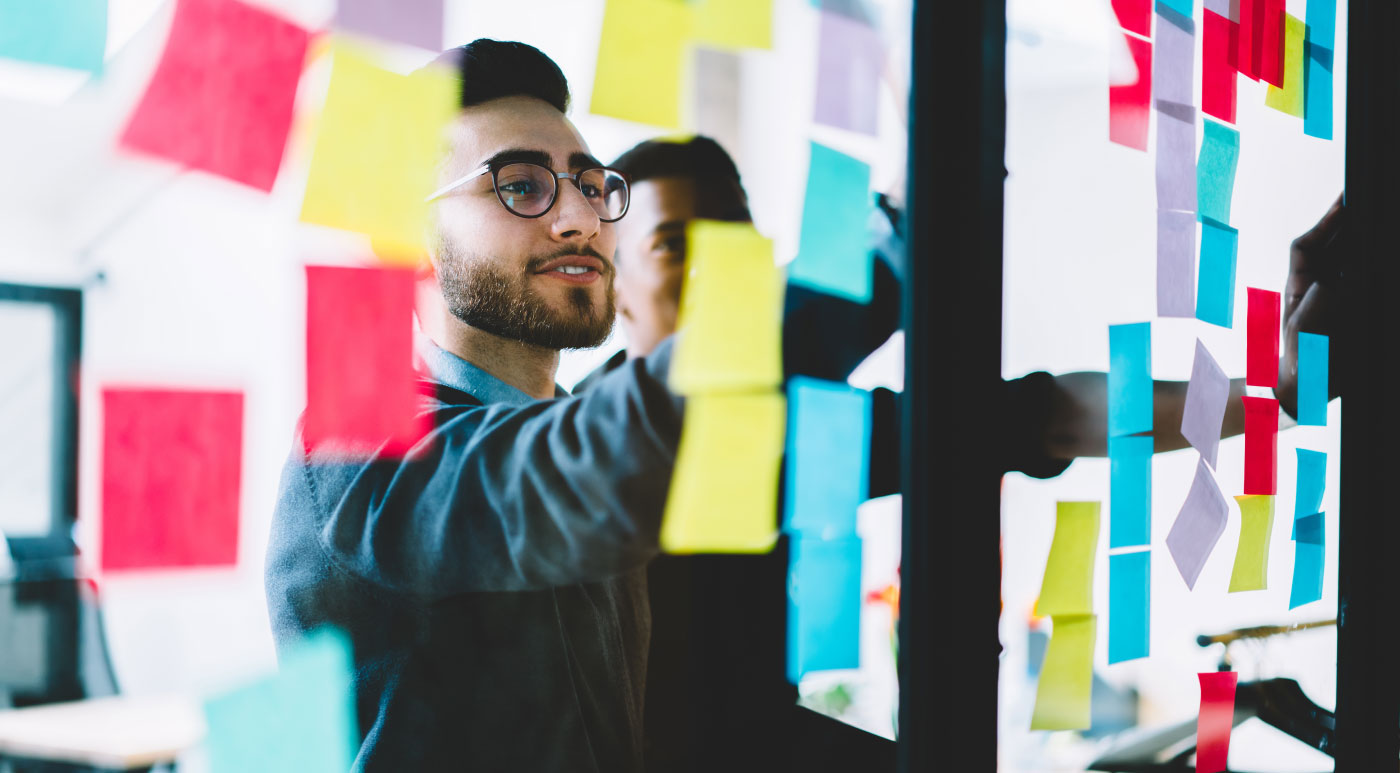 The University of Texas at Dallas has a history as big and bold as the Lone Star State it calls home. In 1941, Eugene McDermott, J. Erik Jonsson, and Cecil Green formed a company that went on to become Texas Instruments. The founders realized that, to support the technical requirements of their fast-growing company, they needed well-trained professionals. The Dallas-based company could not find the technical expertise they needed, so they created the Graduate Research Center of the Southwest. GRCSW, founded in 1961, brought in the best educators, which then attracted students interested in research and knowledge. The school grew and expanded over the years. It established a campus in Richardson, an affluent suburb in the Dallas – Fort Worth Metroplex. It became the Southwest Center for Advanced Studies in 1967. Then, in 1969, it became part of The University of Texas System and was renamed The University of Texas at Dallas. Today, the university is home to almost 30,000 students across eight schools. Students can complete a 36-credit Master of Science in Innovation and Entrepreneurship through UTD's Naveen Jindal School of Management.
The MS IE degree helps students with their own entrepreneurial ventures and is also a great degree for those who plan to work in investments or who want to develop creative ways to work with corporations. Applicants to the MS IE program must hold an undergraduate degree and will be expected to maintain a 3.0 GPA during their master's studies. Before beginning the program, students also take a one-credit professional development course. This course focuses on critical entrepreneurial topics such as business etiquette and networking. Students also complete three core courses: Accounting for Managers, Entrepreneurial Finance, and Innovation and Entrepreneurship. Next in the course stream are five courses in one of two concentrations. Students can select the New Venture Concentration or the Innovation Within the Corporation Concentration. The New Venture Concentration examines startups. Classes include Startup Launch, Technology and New Product Development, Managing the Emerging Enterprise, Market Entry Strategies, and Business Model Innovation. The Startup Launch course helps student develop a specific business concept. The Innovation Within the Corporation Concentration helps students discover innovation within corporate structures. Courses in that concentration are Technology and New Product Development, Market Entry Strategies, Managing Innovation Within the Corporation, Business Model Innovation, and Entrepreneurial Experience. Entrepreneurial Experience is a hands-on class for teams. For both concentrations, students also take two more elective courses. Those might be International Business Management, Global E-Business Marketing, Cross-Culture Communication and Management, or Principles of Leadership.
UTD's MS IE program also offers a unique Startup Launch Specialty. This is a competitive program that is ideal for students who have a scalable business concept. The program provides support, faculty mentoring, space in the UT Dallas Venture Development Center, and up to $25,000 in seed money. Participants can also earn 12 credits toward their MS IE degree, if accepted into the program.
MASTER OF SCIENCE IN INNOVATION MANAGEMENT AND ENTREPRENEURSHIP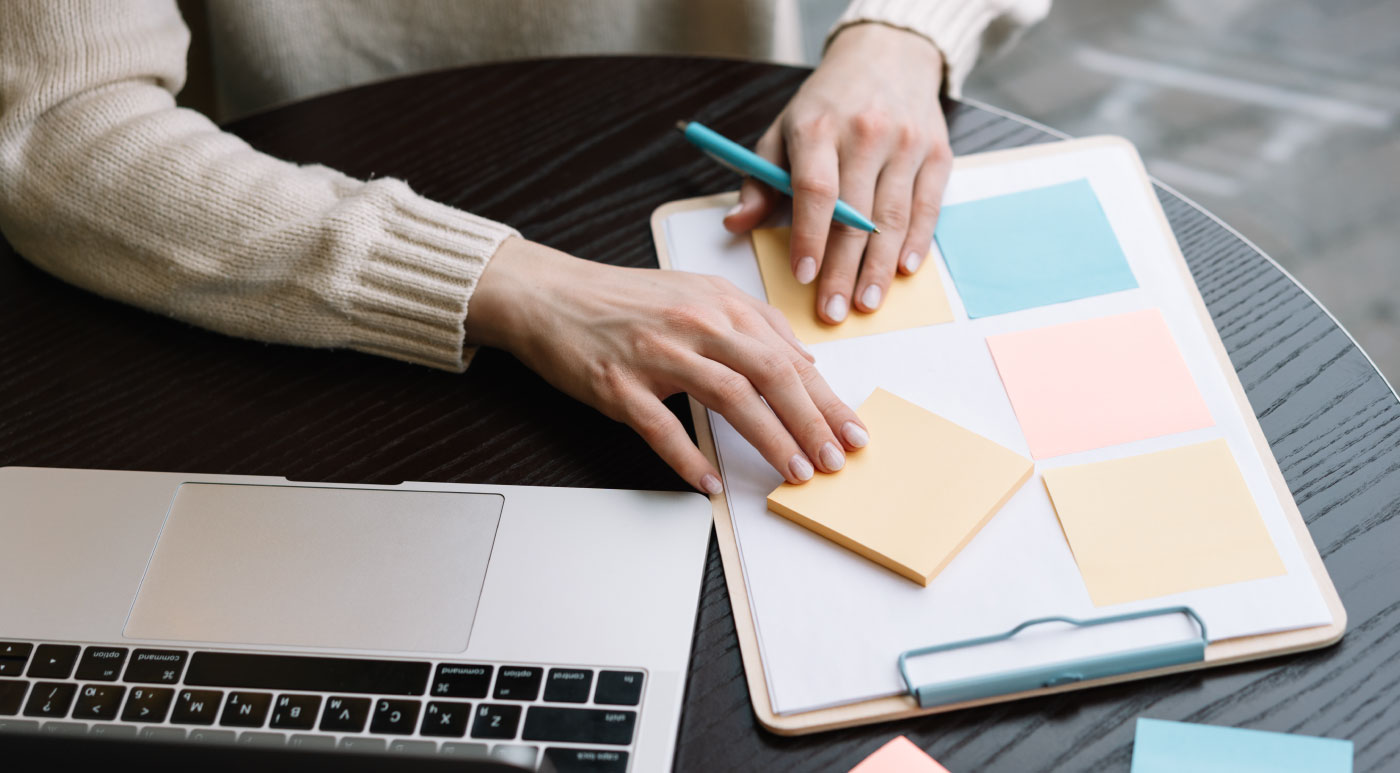 Temple University began with one man tutoring one student in 1884. Russell Conwell, a Philadelphia minister, soon began helping more students. This turned into tutoring several dozen adults who worked during the day. By 1888, he found others to volunteer and incorporated what he called The Temple College. Today, more than 35,000 students call Temple University home. Temple has eight campuses around the world. The main campus is in Philadelphia, about two miles north of the city center. This puts the main campus two hours south of New York City and about three hours north of Washington. There is a suburban campus in Ambler, about 15 miles north of Philadelphia. Ambler is home to Ambler Arboretum. The Temple University Center City campus is ideal for adult students. It sits across from City Hall and usually offers evening and weekend classes. There is also a campus in Harrisburg, about two hours to the west. Two more campuses, Podiatric Medicine and the Health Sciences Center, also house students in the city. There are two international campuses: Temple University Japan is now open on a new campus that it shares with Showa Women's University. Temple Rome is in a historic villa on the Tiber River, in Italy.
Temple has 17 schools and colleges, offering undergraduate and graduate degrees. Students can complete a Master of Science in Innovation Management and Entrepreneurship through Temple's Fox School of Business. The 30-credit program teaches students to find creative solutions for innovation. The program, based at the Center City campus, is available in person, online, or via a combination of both delivery methods. If pursuing a degree full-time, students can complete their studies in one year. If they choose to study part-time, they can spread the program out over two years. The program helps students prepare to take the NPDP certification exam. The Innovation and Entrepreneurship Institute is a hands-on facility that helps students launch new ventures.
To apply for admission to the MS program, applicants must submit a professional resume, letters of recommendation, and an essay. GMAT or GRE scores are also required, though Temple may waive the tests for those with managerial-level experience, who hold a business-related undergraduate degree from an AACSB-accredited university, have at least seven years' experience, or who hold a terminal degree. Applications are accepted for the fall and spring semesters.
The IME master's program offers three concentrations. The Entrepreneurship Concentration requires courses in Entrepreneurial Thinking and New Venture Creation; Lean Entrepreneurship; Business Model Innovation; Creativing; and Plan, Pitch, and Fund an Entrepreneurial Start-Up. The Innovation Strategy Concentration requires courses in Innovation Intelligence, Global Innovation Strategy, Business Model Innovation, and Open Innovation and Managing Strategic Alliances. The Technology and Innovation Management Concentration includes courses in Management of Technology and Innovation, Innovation Intelligence, and Lean Entrepreneurship/Innovation. Fox School of Business is a major research school. There are 21 centers and institutes, including the Biostatistics Research Center and the Consumer Sensory Innovation Lab.
#5. UNIVERSITY OF HOUSTON – VICTORIA
MASTER OF SCIENCE IN ECONOMIC DEVELOPMENT AND ENTREPRENEURSHIP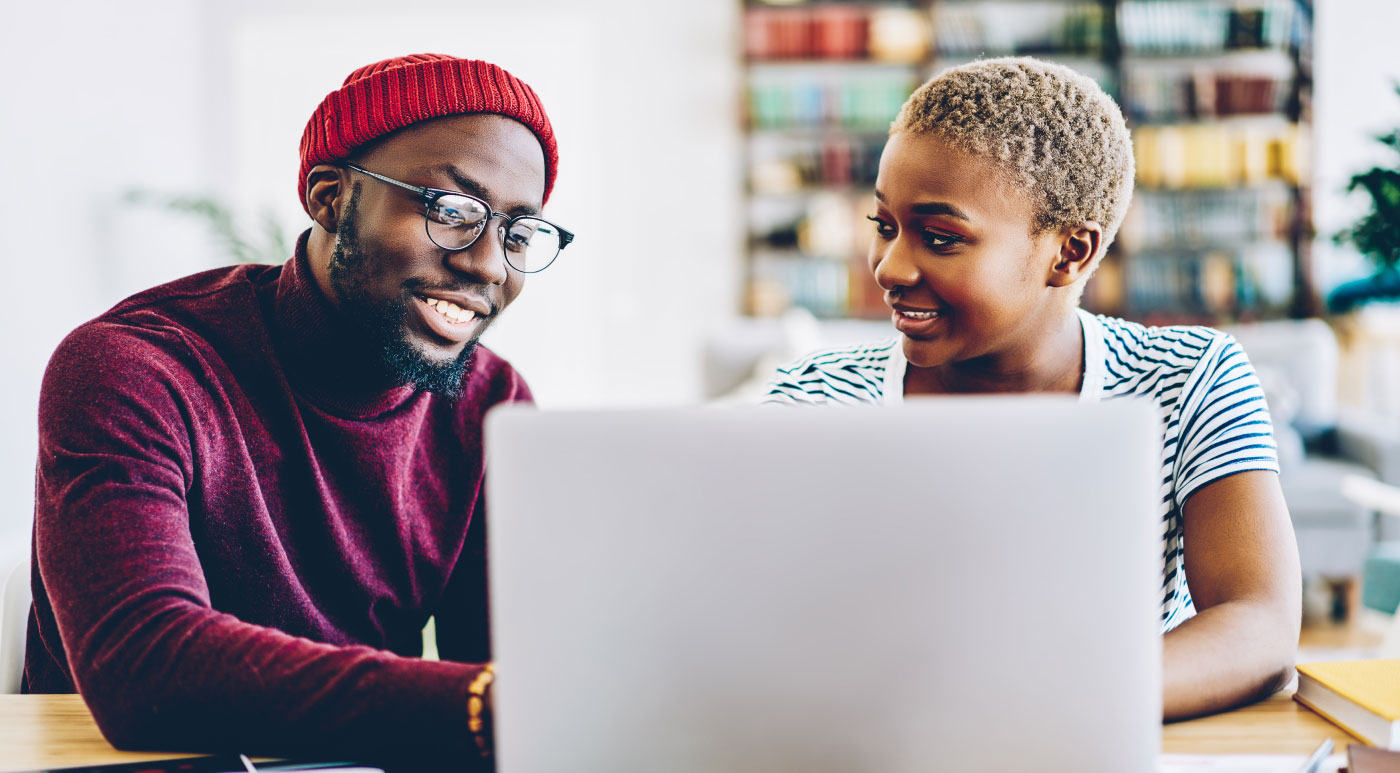 Victoria, Texas is a small town of about 65,000 people about an hour inland from the Gulf of Mexico and the Aransas National Wildlife Refuge. Victoria is about two hours west of Houston and south of San Antonio. Corpus Christi is 90 minutes south along the coast. This small town, founded in 1824, has great history, a fun festival scene, and plenty of outdoor recreation opportunities. It is also home to the University of Houston – Victoria. UHV, founded in 1973, brings higher education to students in the Gulf Coast region and beyond. It began as the University of Houston Victoria Center, with 356 students. Today, UHV has more than 4,100 students taking classes in Victoria, in nearby Katy, and online. The UHV online program offers both bachelor's and master's degrees using the Blackboard learning system.
UHV's School of Business Administration is ranked as one of the Best 295 Business Schools, according to The Princeton Review. Students can complete an online Master of Science in Economic Development and Entrepreneurship through the School of Business Administration. The MSEDE program is ideal for those who want to start a business or grow an idea into a sustainable venture. It also helps students to become business leaders in the corporate world or within their communities. The MSEDE combines economic development principles with entrepreneurship in a way that makes students valuable in their own companies, and to the corporate world. The 30-credit MSEDE is a 100% online program, accredited by the AACSB International. To apply for the program, applicants need a bachelor's degree with at least a 2.5 GPA and to complete either the GMAT or GRE. A minimum score of 450 on the GMAT and 292 combined verbal and quantitative score on the GRE are required. Those who do not have high enough scores on the GMAT or GRE may apply for conditional admission to the program. All students complete 10 classes to earn the MSEDE degree. Most students take six credits each semester and three in the summer, to complete the part-time program in two years. It is also possible to complete the degree in one year, by taking nine to 15 credits each semester and three to nine credits during the summer's 10-week course sessions.
Required courses in the program include Fundamentals of Entrepreneurship & Innovation, Developing a Business Plan, and Economic Development. Students also take a course in local and regional economic development. The final capstone project, an Economic Development & Entrepreneurship Project, is a semester-long project that provides hands-on experience. Students can choose to focus on entrepreneurship, economic development, or both. During the project, which is chosen based on individual interests and needs, students work with economic development organizations, community leaders, government agencies, or business owners to help them put everything they have studied in the classroom into practice. Some past students' capstone projects have been establishing a community angel network, starting a business, or creating a community entrepreneurship education program. The capstone project requires a total of 130 clock hours, and students submit a final written report detailing its processes and outcomes.
ONLINE MASTER OF PROFESSIONAL STUDIES IN TECHNOLOGY ENTREPRENEURSHIP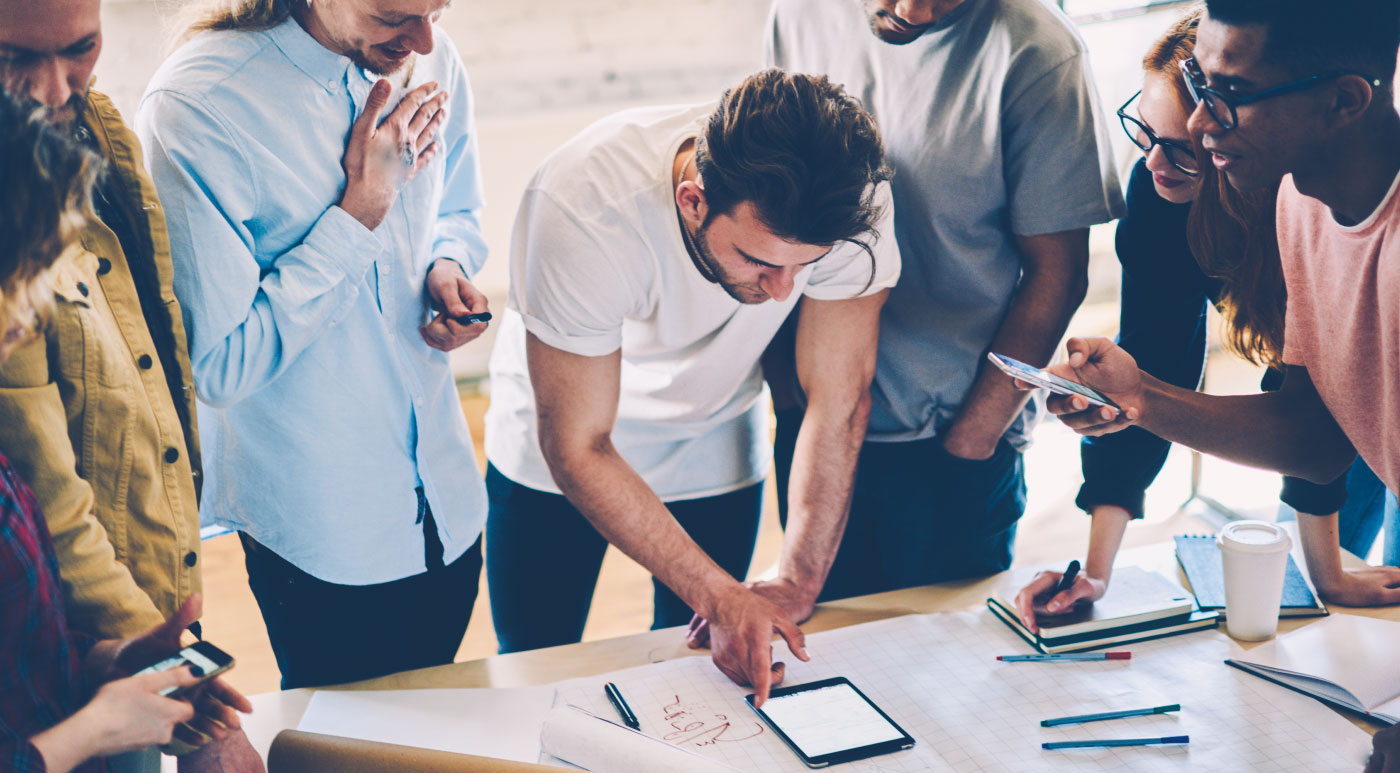 College Park, MD is only four miles outside of Washington, D.C. This college town of about 30,000 people is home to the University of Maryland. It is also the location of the National Oceanic and Atmospheric Administration's center for Weather and Climate Prediction. The U.S. National Archives has a facility in College Park. The proximity to our nation's capital makes this a great place to attend school. UMD began as the Maryland Agricultural College with 34 students in 1856. Today, there are more than 41,000 students. Students study more than 200 degree programs across 12 schools and colleges. It is a major research institute with students studying around the globe.
UMD founded the Maryland Technology Enterprise Institute (Mtech) in 1985. Beginning in 2000, Mtech built an entrepreneurship program designed to educate technology entrepreneurs, and it launched its first Entrepreneurship and Innovation courses a year later. Today, students can complete an online Master of Professional Studies in Technology Entrepreneurship. UMD's MPS in Technology Entrepreneurship draws on the resources of the Mtech program. It is a 100% online program that focuses on experiential learning. During the program, students learn online via video-based instruction, coaching, global networking, and uncovering funding options with investors. To apply for the 30-credit MPS program, applicants need an undergraduate degree and to submit an essay outlining their educational intent in pursuing the degree. Once accepted into the MPS in Technology Entrepreneurship, the program is delivered online through weekly video lectures. Each course also includes a live video conference at its beginning and ending.
Students can complete the program in 15 months, taking two courses during each 12-week term. The final term is marked with a capstone project. In students' first term, they complete the Innovative Ideas and Concept Development and Strategies for Managing Innovation courses, which introduce the entrepreneurship program and discuss the traits of innovative leaders. At the end of the first term, they are likely to have their own venture idea outlined.
During the second term, students study Business Modeling and Customer Validation, as well as Innovative Thinking. This helps them learn to create and deliver value for customers and introduces tools to help boost creative thinking. During this term, students transition their business concept created in the fall term into a full-fledged business model.
During the third term, students enroll in Creative Design, Prototyping, and Testing, in addition to Market Development and Commercialization. This helps them move from design thinking to prototyping and testing their products. Next, they address how to market technology-based products and services.
The fourth term includes Legal Aspects of Entrepreneurship, Financial Management, and New Venture Financing. Students examine legal business issues and then develop the tools they need to find new venture financing.
Finally, during the last term, students complete the capstone project, Launching Technology Startup Ventures. During this final course, they learn the skills necessary to launch their startup ventures and find funding. UMD also offers online information sessions about the MPS in Technology Entrepreneurship.
MASTER OF BUSINESS ADMINISTRATION ENTREPRENEURSHIP SPECIALIZATION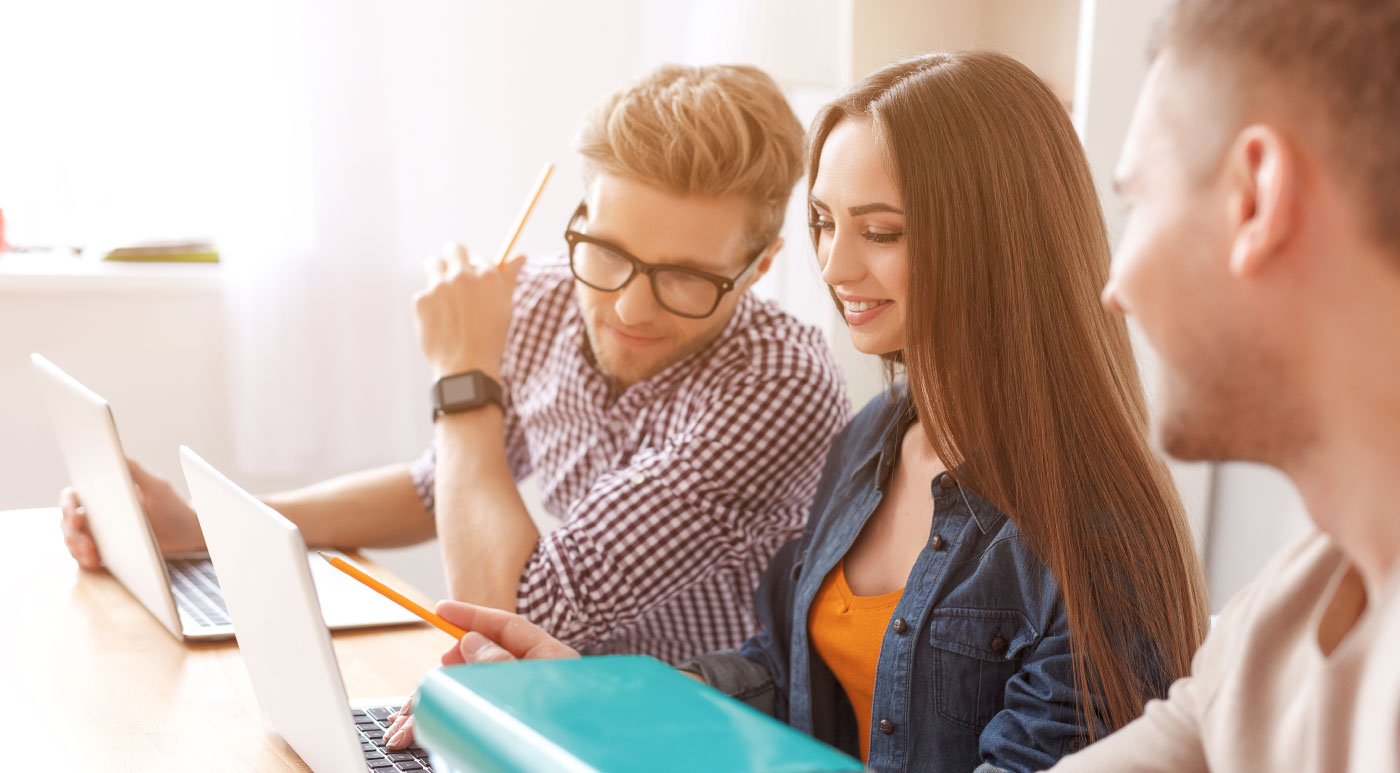 Ashland University is a private, liberal arts school located in Ohio. The main campus is in Ashland, a small town of about 20,000 people located an hour from Columbus and Cleveland. Ashland University opened in 1878 as Ashland College and was affiliated with the Brethren Church. It grew over the years, adding more campuses in Cleveland and Columbus. Today, it continues to honor its Christian heritage, offering undergraduate and graduate degrees to students across Ohio and around the world through its online programs.
One of Ashland's most popular programs is the Master of Business Administration, offered through the Dauch College of Business & Economics. Dauch College offers an MBA that focuses on experiential learning. Students have opportunities throughout the program to learn theories, conduct research, and apply them in the real world. Ashland offers an accelerated one-year online MBA with an entrepreneurship specialization, with a tuition of $33,900. Students can also slow the program down and take up to three years to complete the MBA. Most part-time students complete their studies in 16 to 24 months. There are several types of financial aid available to help finance the MBA program.
Ashland's MBA program No. 5 in Online MBA Programs in Ohio and No. 1 for Private Universities in Ohio, according to U.S. News & World Report. The degree can be completed completely online, through a hybrid of online and in-person enrollment in one of the two MBA Centers in Ohio, or at the Ashland campus. AU provides students who opt to complete an MBA online with a Verizon MiFi Hotspot and one year of pre-paid service, to help them study from anywhere.
The entrepreneurship specialization helps students gain the skills they need to start, fund, and operate their own business. Students in central or northeastern Ohio can combine online learning with in-person classes. AU offers the same courses on campus as those offered online, and all are taught by the same instructors. This gives all students an opportunity for seamless learning, no matter which class format they choose.
Prospective students can apply for admission to AU's MBA program throughout the year, as an entry point opens every six weeks. Applicants must hold an undergraduate degree and submit either GMAT or GRE scores. AU also offers a GMAT/GRE waiver, based on applicants' professional experience. The 30-credit MBA with an entrepreneurial specialization requires students to take a course in entrepreneurship and intrapreneurship. This course covers entrepreneurship, funding, acquisition, and business plans. Students also examine creativity and initiative among corporate managers. The program also includes Business Tax Planning and Small Business Management or Information Systems. Other courses examine business management and accounting.
Ashland students can find the support they need to succeed in their online MBA program through the school's My MBA portal, which offers an online orientation, resources, and career services. There is also great support for students through AU's partnerships. Ashland is a member of the Collegiate Entrepreneurs Organization and a partner with the National Association of Women Business Owners.
MASTER IN INNOVATION LEADERSHIP & ENTREPRENEURSHIP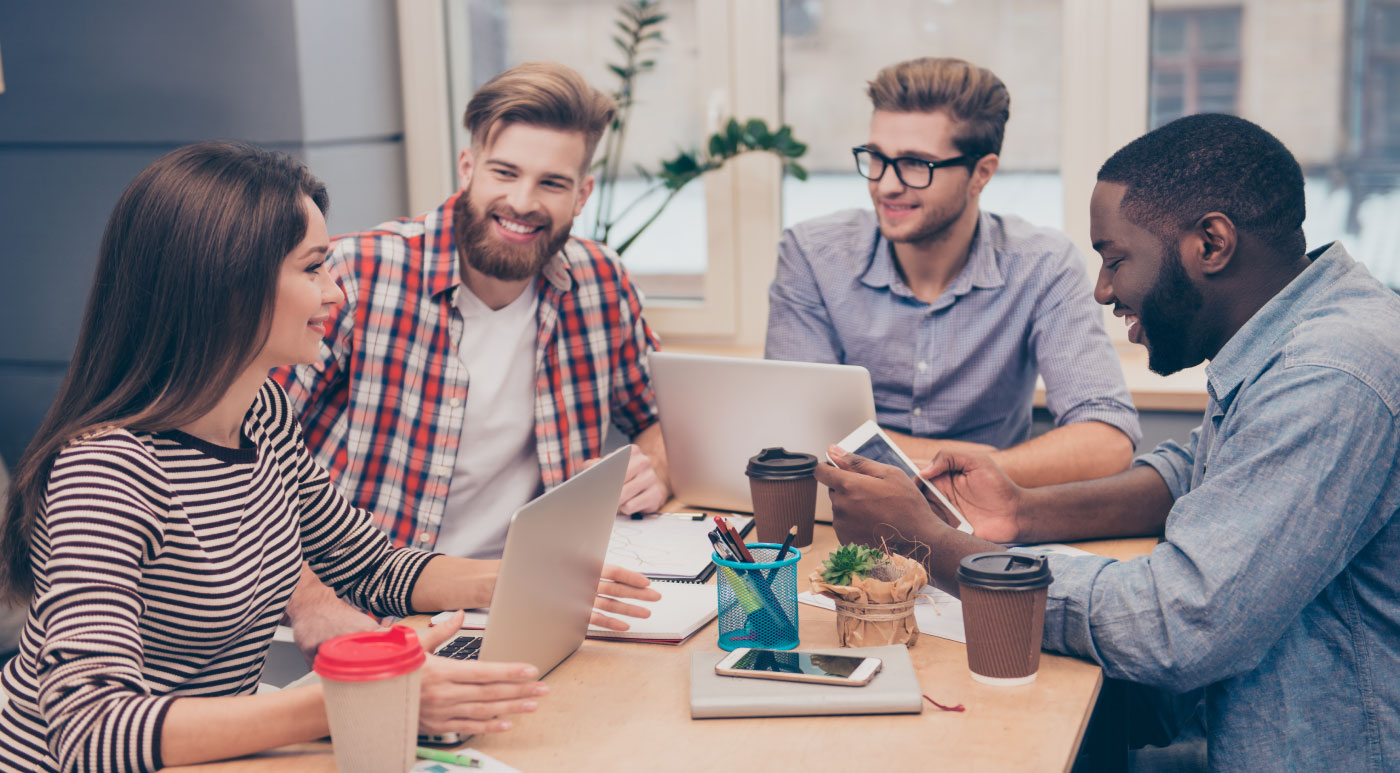 Western North Carolina has some of the country's most beautiful scenery. The small town of Cullowhee is an excellent example of the welcoming small communities you'll find in the area. The mountain town of about 6,500 residents is in the Tuckasegee River Valley near the Great Smoky and Blue Ridge Mountains. It sits about an hour west of Asheville at roughly 2,100 feet above sea level. Cullowhee is home to Western Carolina University, the state's most western campus. Founded in 1889 as Cullowhee Academy, it was originally a high school. It became a teacher's school in 1905 and was renamed Cullowhee Normal & Industrial School. It evolved into a junior college and then a four-year institute by 1929. At that time, it became Western Carolina Teachers College. It became Western Carolina University in 1967 and joined the University of North Carolina system in 1972. Today, it is home to more than 11,600 students, including about 1,600 graduate students.
WCU's distance education program gives students a chance to complete their degree online, including an online Master of Innovation Leadership and Entrepreneurship through WCU's College of Business. The 30-credit MILE program is ideal for people who want to develop the skills necessary to create a sustainable new venture. The AACSB-accredited program helps students earn a master's degree while developing their business ideas. Enrollment can begin with the fall, spring, or summer semesters. To apply for the MILE, applicants must complete a bachelor's degree before or during the graduate program. Applicants must also submit a resume. WCU suggests that MILE students also submit an essay that explains why they want to enter the program and how they will meet the challenges of graduate school. Students may need to submit GRE or GMAT scores, but these are optional. Once accepted into the program, all classes are delivered online. Students can complete the 30-credit program in five semesters, if they take six credits each semester.
The MILE program includes seven core courses, including Entrepreneurial Innovation, Creation, Feasibility Analysis, and Strategy. Students also take a course in Advanced Entrepreneurial Finance and another in Planning a New Venture. The remaining three courses are in one of two concentrations: Entrepreneurship or Innovation and Leadership. The Entrepreneurship Concentration is for students planning to launch their own business. It requires Entrepreneurial Planning, Growth, and Marketing. Many students in the Entrepreneurship stream actually launch their own ventures during the program.
The WCU faculty consists of experienced entrepreneurs who can offer great networking opportunities. Students can work on markets, feasibility, and funding their new venture while enrolled, and they learn the tools required, get the experience necessary, and network with experts who can help them with their ventures.
The Innovation and Leadership Concentration, designed for those who want to innovate within a corporation or organization, requires courses such as Project Planning and Estimating; Project Schedule, Risk, and Contracts; and Intrapreneurship. Students go on to be innovative leaders and change agents in existing companies.
MASTER OF BUSINESS ADMINISTRATION IN ENTREPRENEURSHIP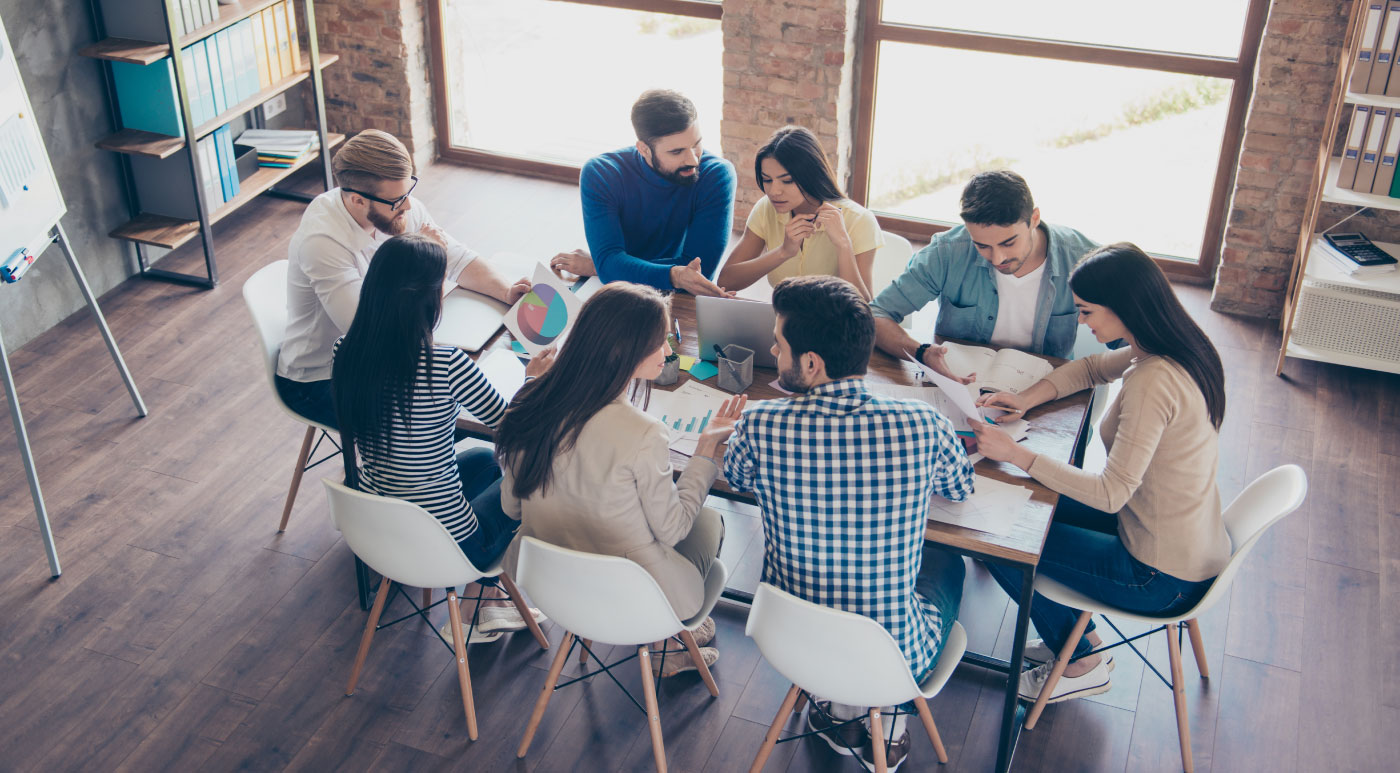 Walsh University is a small Catholic university with a main campus in North Canton, OH. Walsh also operates a satellite campus near Rome, Italy. The school began as Walsh College in 1960. Founded by the Brothers of Christian Instruction, it first offered a liberal arts education, and it became a university in 1993. The Brothers of Christian Instruction continue to play an active role in the school. The university, which welcomed Mother Teresa for a visit in 1982, focuses on developing each student's mind, body, and spirit. Today, Walsh welcomes about 2,700 students to its campuses and online programs.
Walsh has partnered with the Saint John Institute, in Denver, to offer an online Master of Business Administration in Entrepreneurship. Interested students must apply to both SJI and Walsh University to join this program. An undergraduate degree is required to apply for the MBA. Students must also submit a resume and show proficiency in English. Those who hold a non-business undergraduate degree may need to take MBA pathway courses and the GMAT. The individualized decision process begins with an online application.
While working to complete their degrees, students live in the spiritual community of the Saint John Institute, in Denver. The program helps grow students' entrepreneurial spirit while living a missionary life. While living in Denver, students take all classes with their fellow students. Classes are delivered in a classroom setting, with courses delivered online. Along with the MBA courses, students take in-person classes in theology and philosophy. These classes, taught by the Brothers of St. John, account for three hours each week. The program also encourages outdoor leadership. All students complete a 21-day backpacking trip, go on retreats, and take part in cultural outings. They also have the chance to visit Walsh's Ohio campus.
The 36-credit Master of Business Administration in Entrepreneurship is offered through Walsh's DeVille School of Business. Twelve students are accepted into the accredited program each year. SJI offers housing for the first year, and students provide their own housing for the rest of the program. Married students may also attend, but live off-campus.
The MBA in Entrepreneurship includes six core courses, such as Sustainable Ethical Leadership and Organization Behavior and Communication. Students also complete classes in finance, marketing, information systems, and research. Next come four specialty courses: Global Business Conditions, Managerial Accounting, Social Media Marketing, and Entrepreneurship & Innovation. Students also select one elective, such as non-profit accounting, performance management, or marketing communications. The final course is an Entrepreneurship Strategy Capstone. During this course, students further develop their leadership within their team, have a chance to develop a business plan, and explore the tools necessary to develop their new venture.
MASTER OF SCIENCE IN ORGANIZATIONAL MANAGEMENT – ENTREPRENEURIAL AND ECONOMIC DEVELOPMENT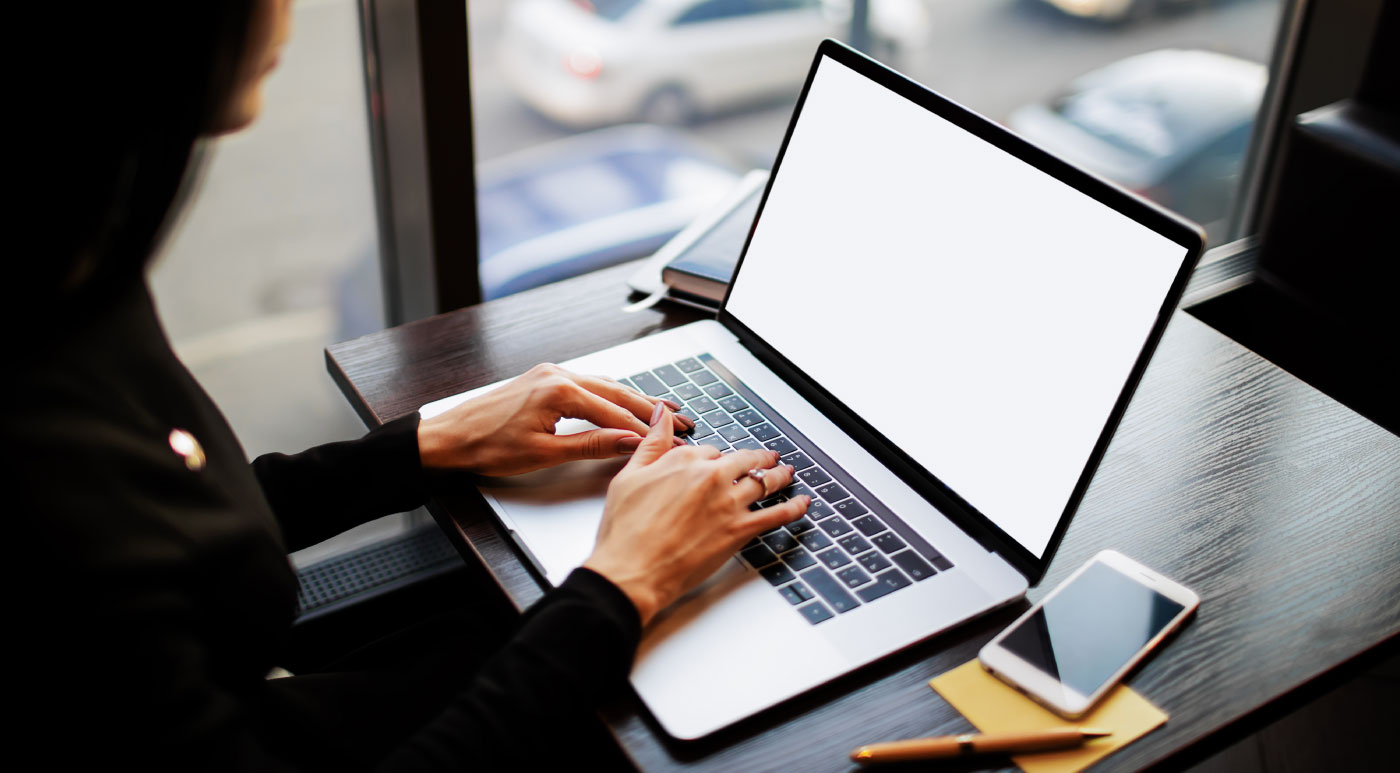 Peru is a tiny Nebraska town about an hour south of Omaha on the Missouri border. It has fewer than 1,000 residents. Peru is also home to Peru State College, which offers in-person and online undergraduate and graduate degrees. The college campus, known as the "Campus of a Thousand Oaks," is a Nebraska Statewide Arboretum. The wide Missouri River is a few miles east of the campus, and the college campus is a beautiful respite. It was founded in 1865 as a teacher training school. The Mount Vernon School, as it was then known, was Nebraska Territory's first college and opened with 60 students in one building. It was affiliated with the Methodist Episcopal Church. Over the years, the name and the school evolved. It became Nebraska State Normal School soon after Nebraska received statehood. It finally adopted the name Peru State College in 1963. Today, Peru State College is a public university situated on 104 acres.
Peru State offers degrees online, so students can study from anywhere. Two of these are graduate degrees; one is a Master of Science in Organizational Management – Entrepreneurial and Economic Development. The 36-credit MSOM program blends management, economic development, and entrepreneurship. It is a cooperative program among the network of Nebraska's state colleges. Peru's master's in entrepreneurship is ranked as a Best Value Online, according to AffordableColleges.com. To apply for admission to the graduate program, applicants must hold a bachelor's degree with at least a 3.0 GPA. They must also submit two letters of recommendation. Peru State prefers at least one recommendation to come from a direct supervisor. A professional resume is also required. There is no cost to apply for a Peru State online degree. Once accepted into the program, students complete courses that help them begin their own new venture or foster innovation within corporations.
Each term for the MSOM at Peru State lasts eight weeks. Students take courses in Organization Development and Change, Management of Innovation and Growth, Conflict Management, Theories of Entrepreneurship, New Venture Planning and Financing, and E-Commerce and Internet Communication. Students gain experience in entrepreneurial strategies in the program and will note its global emphasis on economic development. Once coursework is completed, students complete either a graduate internship or thesis research project. Each requires two, 16-week projects for a total of six credits. For the internship and the research project, students submit a final paper that focuses on their area of concentration. This may involve completing detailed case studies, researching and writing grant proposals, or creating one's own venture.
Online graduate tuition at Peru State is $370.75 per credit hour. There are no additional fees. Students complete courses online using the Blackboard learning platform. The online courses have a flexible format, but students must log in to their classes and take part in discussion groups. Peru State is small with a private-school feel, but with the price tag of a public institution.
OTHER NOTABLE PROGRAMS
#11. University of North Carolina at Chapel Hill
Location: Chapel Hill, NC
Degree: Master of Business Administration Entrepreneurship Concentration
Net Price: $11,100
#12. Drexel University
Location: Philadelphia, PA
Degree: Master of Science in Entrepreneurship and Innovation
Net Price: $40,997
#13. University of Massachusetts Amherst
Location: Amherst, MA
Degree: Master of Business Administration with a Focus in Entrepreneurship
Net Price: $21,281
#14. Bellevue University
Location: Bellevue, NE
Degree: Master of Business Administration with Entrepreneurship Concentration
Net Price: $11,359
#15. Regent University
Location: Virginia Beach, VA
Degree: Master of Business Administration – Entrepreneurship
Net Price: $14,013
#16. Fayetteville State University
Location: Fayetteville, NC
Degree: Master of Business Administration in Entrepreneurship
Net Price: $5,626
#17. Southern New Hampshire University
Location: Manchester, NH
Degree: Master of Business Administration in Entrepreneurship
Net Price: $39,638
#18. Northeastern University
Location: Boston, MA
Degree: Master of Science in Technological Entrepreneurship
Net Price: $30,784
#19. California University of Pennsylvania
Location: California, PA
Degree: Master of Business Administration – Entrepreneurship Concentration
Net Price: $17,755
#20. Syracuse University
Location: Syracuse, NY
Degree: Master of Science in Entrepreneurship
Net Price: $35,306