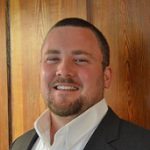 Michael Templeton – Managing Editor
Michael Templeton has over a decade of higher education experience, focused primarily on communications. He earned a Master of Divinity from Southeastern Baptist Theological Seminary. Michael currently resides in North Carolina where he and his wife homeschool a growing flock of children.
Kacey Reynolds Schedler – Contributing Editor
Kacey Reynolds Schedler is a graduate of Meredith College (B.A.) and Duke Divinity School (M.Div). She has worked in the fields of grassroots organizing, public policy research and publications, and chaplaincy and parish ministry. Currently, she stays active chasing after her 4 year old son, who brings new meaning to the term "all boy".
For whatever reason you need a master's degree – career change, advancement and promotion, personal accomplishment – Master's Programs Guide is here to provide rankings, resources, and information to make the best choice for you. It doesn't cost you a dime, because our only source of revenue is through sponsored schools, who pay for the chance to connect with you.
You'll never have to wonder whether the information you get from Master's Programs Guide is objective and unbiased – our revenue and content are completely separate, and sponsored schools have no impact on our rankings. You can choose to share your contact information, but we will not gather any information about you without your consent. Even if you don't, MPG has all you could need to make a smart, informed decision about your future.