Master's Programs Guide exists to help you find the best Master's degree programs to meet your goals.
Michael Templeton – Managing Editor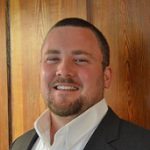 Michael Templeton has over a decade of higher education experience, focused primarily on communications. He earned a Master of Divinity from Southeastern Baptist Theological Seminary. Michael currently resides in North Carolina where he and his wife homeschool a growing flock of children.
Kacey Reynolds Schedler – Contributing Editor

Kacey Reynolds Schedler is a graduate of Meredith College (B.A.) and Duke Divinity School (M.Div). She has worked in the fields of grassroots organizing, public policy research and publications, and chaplaincy and parish ministry. Currently, she stays active chasing after her 4 year old son, who brings new meaning to the term "all boy".