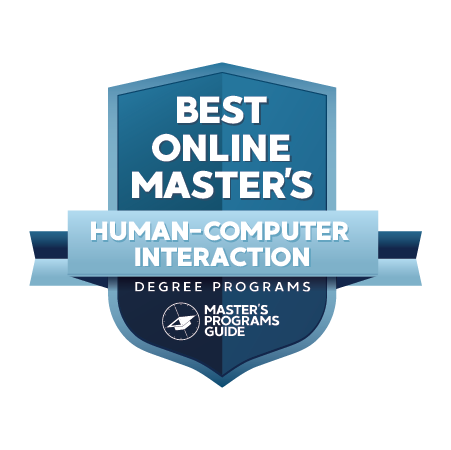 The study of human-computer interaction has been around for decades, really gaining steam after Stuart K. Card, Thomas P. Moran, and Allen Newell published The Psychology of Human-Computer Interaction in 1983, a cornerstone of work in the field. Fast forward to today, and we see HCI throughout society, with virtually all of us engaged in it during our daily lives. So profound is its impact that it has truly become one of our most critical STEM research areas. 
As the saying goes, necessity is the mother of invention, and so businesses are getting in on the HCI revolution. This translates into a growing need for experts, which were hard to come by in earlier years. Thankfully, higher education institutions have stepped up to the challenge of creating cutting-edge programs to train a capable workforce to meet urgent industry and governmental needs. 
The National Center for Education Statistics cites that, of all the STEM fields that students study in college, it's the computer and information sciences that have the most enrollees. Data USA, which pulls big data from various sources to create visualizations, shows 894 HCI degrees conferred in 2017, which is still not very many, and that's all degrees, not just master's. It also shows just under 900,000 employees in the workforce, at an average age of 41.7. Clearly, there are a lot of workers in the field, but not enough coming out with degrees, even though there's been a 16.7% increase in degree conferral. 
Note, many degrees are awarded to students who won't be entering the U.S. workforce, which is an example of how statistics don't tell the whole story. Aside from potential workforce gaps, there is also a disparity among the races and genders obtaining these degrees. The most three common combinations of race, ethnicity, and gender show that white males earned 218 HCI degrees compared to 44 by Hispanic/Latino males and just 36 to white females. 
The highest ratio of degrees was issued in Orange County, Florida, followed by Middlesex County (Massachusetts), and King County (Washington). These trends indicate a need to correct imbalances, in particular the stat showing that men earn 68.2% of the degrees. That's why many of the programs have developed initiatives to encourage diversity among applicants. Employers, too, take great strides to recruit a diverse pool of workers, and those holding advanced degrees stand out in the crowd of applicants. At the moment, Indeed.com shows 21,000 job openings around the country for those seeking work in the HCI sector, not including related professions. 
HCI is one of the hottest fields around; the demand is growing constantly, and there aren't enough trained workers to fill the gaps. Universities are offering the most flexible HCI programs in history, with several available completely online and allowing for part-time attendance. Meanwhile, scholarship and financial aid opportunities abound. 
Taking all these factors into consideration, there's really never been a better time to jump into a human-computer interaction graduate program. 
Common Application and Admission Questions
Most HCI master's programs on our list feature very similar application requirements, such as a 3.0 Grade Point Average (GPA), a resume, a statement of purpose or goals, and letters of reference or recommendation. With so many applicants turning in the same types of materials, it's important to be able to distinguish yourself as much as possible. One of the easiest ways to do so is to follow the instructions listed on the program's website very carefully. 
All too many applicants rush and don't take the time to really customize their application to each program. That's a huge mistake, because even though the materials are similar in nature, there are usually unique aspects to each program's admissions process that are just as important as, say, GPA. 
For example, if a program wants a particular question answered on its statement of purpose, and you don't answer that question directly, then it sends the message that you didn't care enough about the school to read the directions. The application is your first impression to any school, and in order to be admitted, its pivotal that this first message is positive. 
Graduate programs are highly selective, and they want to admit those who will be successful. That helps them produce high-quality graduates, which in turn helps their reputation not only to future students but also to the industries they're serving. Too many students don't recognize that valuable connection between higher education institutions and the employers who rely on them to train qualified workers, so keep the big picture in mind as you write your application materials. Programs truly do want to know what you bring to the table and what they can expect after your graduation. 
With that in mind, it really is a good idea to focus your applications on the schools you are most likely to get into. This does not mean to not try and break into the best institutions out there, but to manage expectations and try to put the bulk of your efforts in the schools where you exceed every minimum program requirement. Sometimes even students with a perfect GPA aren't accepted into a program, because they aren't viewed as the most suitable for that specific program. Again, that's why it's vital to look closely at what they're seeking in an ideal candidate. 
Additionally, what is ideal for one program may not be suitable for another, which is another reason why you don't want to recycle your application materials. Instead, tailor everything to clearly show that you understand what they want and how you meet those requirements. This can be overt data presented on your resume, but it also comes down to subtle word choices and thoughtful responses to the statement of purpose prompts. Admissions staff are adept at reading applications to screen for the best possible matches, but they don't always have a lot of time to do it, so make your application pop out at them and make sure it is 100% error-free. 
What About Financial Aid & Scholarships?
With the cost of college going up every year, students are rightfully concerned about student debt. Unfortunately, graduate school costs even more than its undergrad counterparts, with costs ranging on average $30,000 for public schools and more for private. So it makes sense to see what grants, scholarships, and other financial aid opportunities are out there before hopping into a loan. The problem is that, at least in terms of Federal Student Aid, options like Pell Grants, which don't have to be paid back, are mostly unavailable for grad students. 
There are Fulbright Grants and TEACH Grants, but by and large, these are not going to apply to a master's in HCI. So before we look at the other federal options—loans—let's consider state-based and college-based funding sources. Each state has its own funding options to help students pay for college. California, for example, generously gives away roughly $809 million a year to students in need.
In terms of school-based opportunities, each university will have a financial aid page, but it may also list options directly on the HCI programs' page, or on a page maintained by the hosting college or department. In other words, you'll need to surf around a bit. Programs often offer scholarships that won't be listed anywhere else. They also occasionally offer paid teaching or research assistantships, but most likely those options, if you see them, will not apply to online students. If you live in the area, though, it doesn't hurt to ask if you qualify, even if you're taking the program online. 
One of the most important factors to consider for any financial aid is deadlines. It's not so much that the early bird gets the worm, because anyone who applies before the cut-off should receive equal consideration. The problem, naturally, happens when students wait until the last minute and then don't spend enough time putting in for all the funding that is potentially available to them. Nothing hurts worse than missing out on free money, because that's money that eventually has to be made up through work, loans, or other scholarships. 
Speaking of loans, the federal government offers low-interest unsubsidized loans of up to $20,500 annually, regardless of need. The school itself helps determine the loan amount based on costs of attendance. Students can apply using the Free Application for Federal Student Aid (FAFSA). If a student gets approved for a loan, they'll complete a master promissory note, agreeing to loan term and a short online entrance counseling session.
There's one other federal option that applies only to military members, veterans, and eligible dependents, and that's the GI Bill. Every year, funds for the GI Bill actually go unused for various reasons, one being a simple lack of understanding about how to use them. That's why so many universities have a military financial aid specialist on hand to help students who have questions. Many universities participate in the Yellow Ribbon Program, cutting out-of-pocket tuition costs completely. 
How Much Can I Make With a Master's in Human-Computer Interaction? 
When you consider whether or not to undertake a graduate program, one big question is whether or not it's worth the time and cost. Sometimes, frankly, it isn't worth it if there's no return on investment, but that's rarely the case with a human-computer interaction master's degree. Companies and agencies around the world are sending out recruiters to jump on the best HCI program graduates, so as long as you do well in your program, the job outlook is promising. 
The HCI workforce, as we saw above, is relatively large, but there aren't enough workers holding advanced degrees. This is a problem, because in such a high-tech, rapidly changing field, businesses need people who can help them get ahead of the competition. Colleges know this, which is why they've scrambled to make their HCI programs more accessible, putting them online so working students can still attend classes and ramp up their skill sets to meet those industry needs. 
Keep in mind, HCI is a somewhat diverse field, and many programs are very interdisciplinary. This means graduates may qualify to work in a number of positions. What this means is that it can be hard to pin down exact salaries for workers holding an HCI degree. Of course, there are other variables, besides the actual job itself, such as the company or institution one works for, where it is located, how many employees it has, how much responsibility the employee has at work, etc. Still, we can get a few ballpark estimates on how much money a graduate with a master's in HCI might make. 
Perhaps the biggest source of salary information comes from the Department of Labor's Bureau of Labor Statistics (BLS) Occupational Outlook Handbook. This resource aggregates big data stats from around the nation to compile insightful nuggets of information related to pay, job outlook, and even which geographic areas employ the most workers, and which pay the most.  BLS lists computer and information research scientists as the nearest professional category to human-computer interaction fields. Granted, it's not a perfect match, but it is a good starting point. 
Per BLS, the average salary listed for workers in computer and information research scientist jobs breaks down to $118,370 per year for those with a graduate degree. Combined with a whopping 16% job growth over the next decade, this is clearly a great field to work in. By comparison, the average job growth outlook for all other professions is only 5%. 
Computer and information research scientists at the top end of the pay scale include software publishers raking in over $140,00, research and development workers earning over $128,000, and computer systems designers getting over $124,000. Out of them all, the top 10% gross more than $183,000 annually, and at the bottom end earn almost $70,000. Glassdoor, a site that allows workers to plug in their salary information, lists senior interaction designer pay at $90,000 and user experience designer at $85,000, with top companies like Google, Oracle, Intel, and Amazon paying the most. 
What Are the Best Online Master's Programs in Human-Computer Interaction Degrees?
We know that you have educational goals that you're itching to pursue, but you may not know where to start. The editors of Master's Programs Guide utilize a unique ranking methodology based on the following five aspects:
25% Overall Degree Affordability: Average cost of undergraduate and graduate tuition per school
25% Graduation Rate: Number of students who start at the university and actually finish there
20% Earnings Potential: Average mid-career salary of school alumni
20% Selectivity: The number of students who apply versus the number who actually get accepted
10% Online Graduate Offerings: The number of programs offered online in each department
At Master's Programs Guide, we strive to do our best to guide you and your family toward a fruitful academic career. The pursuit of knowledge is a noble one, and we want to help you reach your goals.
Master of Science in Human-Computer Interaction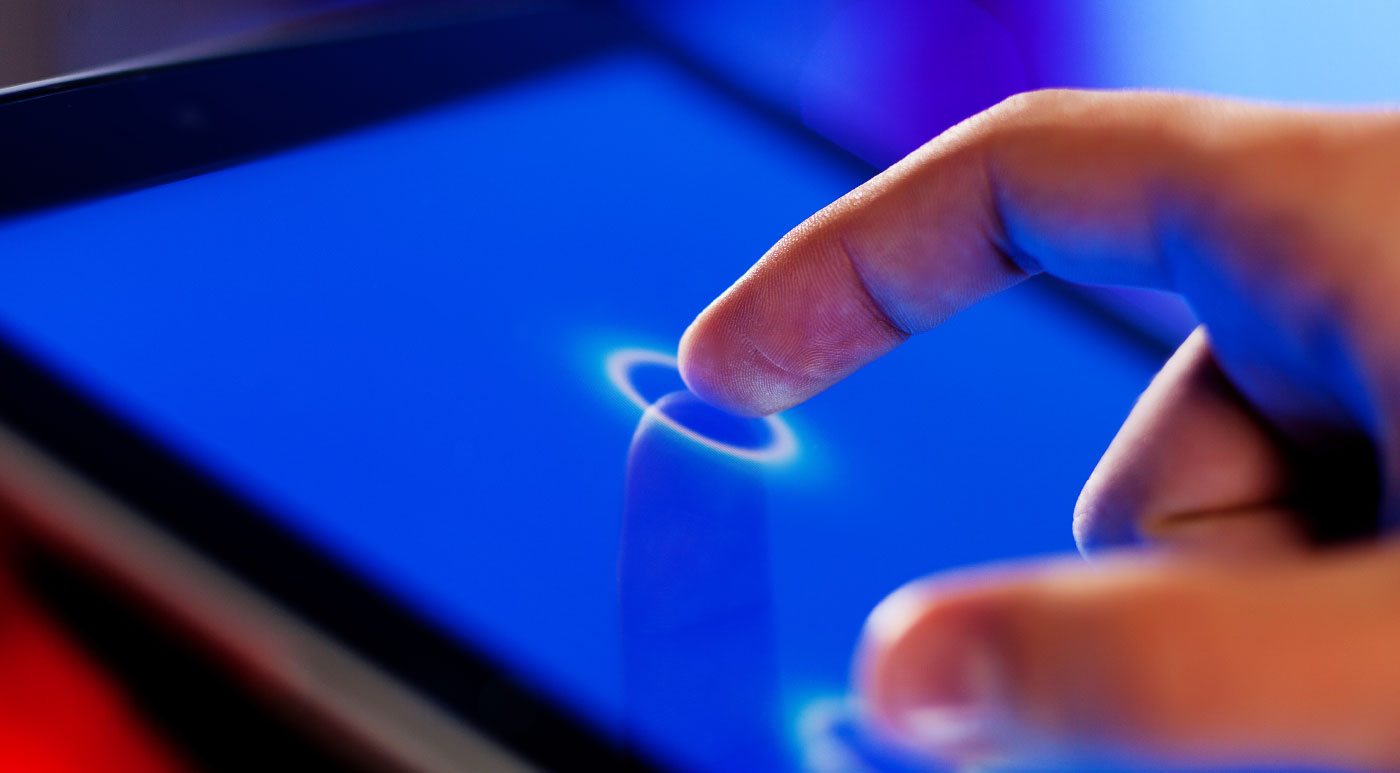 Iowa State's reputation for expertly teaching humans how to work with machines goes back to its earliest days as an agriculture and farm school in the mid-1800s. While technology has changed drastically, the basic concepts remain the same, such as how to enhance our use of tools to make our lives easier. ISU's 30-credit hour online Master of Science in Human-Computer Interaction, offered through Engineering Online, is designed to push those efforts ahead even more. 
Each day, computers and mobile devices work their way into new aspects of our lives, requiring us to learn ever-changing methods to engage with technology. ISU's flexible but rigorous interdisciplinary program requires students to take a total of six core classes in design, implementation, phenomena, and evaluation areas. Core class options include Cognitive Psychology of HCI, User Engagement, Computational Perception, Virtual Worlds and Applications, Design for Behavioral Change, Design and Ethics, Visual Communication of Quantitative Information, and Foundations of Behavioral Research. Four electives classes round out credit requirements. 
ISU's cutting-edge HCI program features ~80 renowned faculty dedicated to invention and dynamic research. The curriculum is informed by research from 32 fields, including aerospace engineering, atmospheric sciences, biosystems engineering, educational studies, hospitality management, architecture, family studies, art, industrial design, biomedical sciences, logistics, ecology, economics, music, and others. Program goals for graduates include being able to: 
Understand HCI theories and models, as well as be familiar with key organizations

Apply user-centered design and be able to evaluate systems

Collaborate with product development teams
ISU's online graduate programs are made with working students in mind. For those who aren't quite ready to take the leap into a full program, the school allows students to start off on a certificate path to get their feet wet and see if it's right for them. The 12-credit Certificate Program in Human-Computer Interaction lets students take three classes in a non-degree-seeking status.  It can be used as a stand-alone professional development cert, or serve as the stepping stone into the master's program, helping potentially boost odds of admission. 
Classes are taken via the Engineering Online Learning (ELO) platform and feature pre-recorded lectures, chatrooms, email, and phone calls with instructors. ELO provides several student support services designed just for online learners, including initial orientation, information about test proctoring, and technical support. Students also have access to the resources at the Academic Success Center. Engineering Online even has a fun new chatbot mascot named Cy, which can field questions 24/7. 
Online students won't get to enjoy all the physical benefits of attending on-campus classes, but graduates are part of the same massive ISU network of alumni. They're also able to apply for grants, scholarships, and any related work-study opportunities when applying. Admission into ISU's online HCI program requires submission of transcripts and graduate examination scores, a resume, statement of professional goals, and a statement regarding proficiency in software development. Iowa State University ranks No. 61 in a tie for Best Computer Science Grad Schools on U.S. News & World Report's 2020 list. 
Master of Science in Human-Computer Interaction & Design Program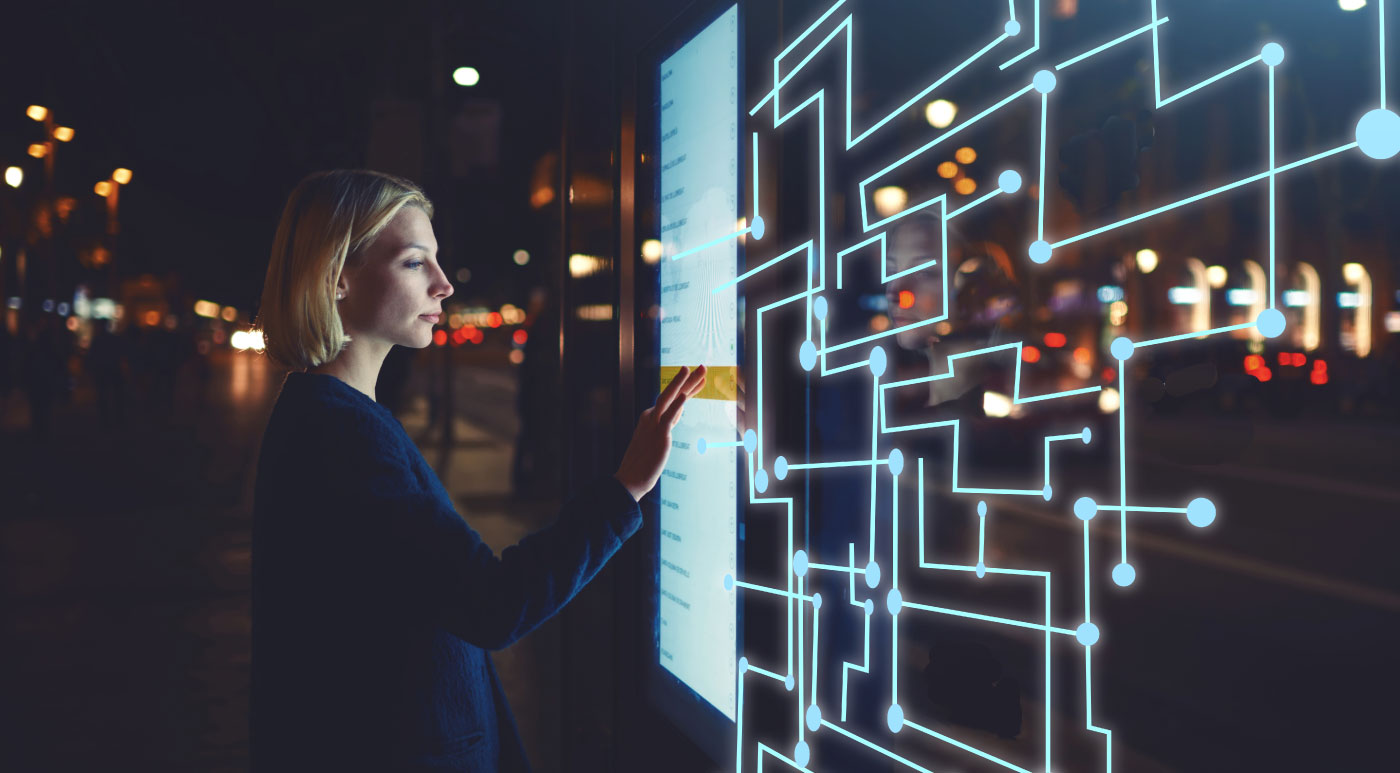 The University of California, often regarded as a Public Ivy school, is renowned for its killer combination of reputation, accessibility, and relative affordability (particularly for in-state students). The institution is also known for its interdisciplinary approach to many subjects, such as its Master of Human-Computer Interaction and Design (MHCID). UC Irvine's Department of Informatics crafted this low-residency program using insights from the arts and humanities, business, computer science, psychology, design, informatics, and other fields of study. The MHCID program features a large online component, but it's not 100% online. 
The one-year course of study requires nine classes and relies on a cohort model, meaning the same class of students will start and finish together. Benefits of this include the ability to form closer working relationships with peers as teams work together on various assignments and projects, including a final project for an external stakeholder. UC Irvine's MHCID uses accelerated on-campus courses along with distance learning to keep the program flexible. This enables students with jobs to continue working (per the program's FAQ page, students should plan to spend 20 hours a week on the program, not counting intensive sessions). 
Students will learn about human behavior and cognition, user-facing software, user experience (UX), visual design, empirical methods, ideation and design, storyboarding, modern trends, and much more. The program has a low student-to-faculty ratio, allowing instructors to assist students who need extra support with the concepts. Three campus visits are required at UC Irvine, a breathtaking 1,527-acre campus near the California coast. Students living outside the area should budget for hotel stays, and request lodging information from the program. 
The Fall Kick-Off requires attendance to a week-long intensive session where faculty, advisors, and students get to know each other and review the curriculum. Another three-day intensive occurs in spring, where students receive hands-on training and learn more about the challenging Capstone Project, which is completed over the course of the second half of the program. The capstone includes significant research as the student team designs, develops, and evaluates a project which they must present at the Summer Finale session.
MHCID graduates are armed with practical tools and real-world problem-solving skills, which are highly in-demand by industry and governmental agencies. In addition to allowing recruiters to attend the capstone presentations, the department's program director assists students with job placement after graduation via collaboration with faculty, the advisory board, and student affairs. The school also hosts a UX Career Conference each September at the Beall Applied Innovation Center. 
Applicants to the University of California's Master of Science in Human-Computer Interaction & Design program need at least a 3.0 undergraduate GPA and will submit unofficial transcripts, a resume, statement of purpose, three letters of recommendation, and GRE scores. A portfolio can be used in lieu of GRE scores and should show proof of writing skills, computer/technology familiarity, and work strengths. Proof of English proficiency is also needed for international students. 
Master of Science in Human-Computer Interaction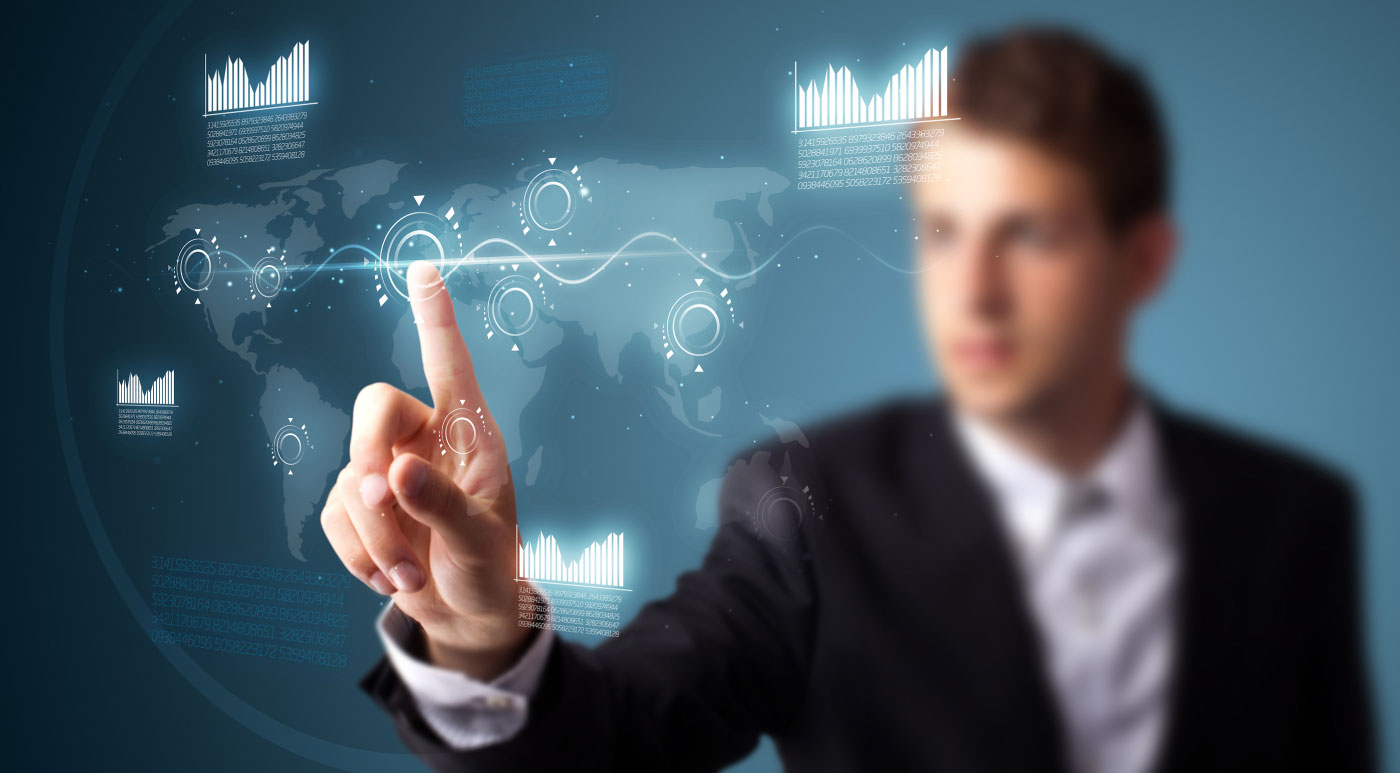 DePaul University in Chicago, Illinois, promotes itself for providing an "urban education with a global perspective." Fortunately, students outside the area can still take advantage of the school's amazing higher education opportunities thanks to its devotion to putting graduate programs online. DePaul's 52-credit hour Master of Science in Human-Computer Interaction, instructed by the School of Computing, features a multidisciplinary curriculum with a focus on user-centered participatory design. 
Since the program accepts students without a technical background, the plan of study allows for those who need a bit of prerequisite coursework to take the following waiverable classes: 
 Scripting for Interactive Systems

 Website Design for HCI

 Foundations of Digital Design

 Statistics and Data Analysis
Additional groundwork classes, which all students must take, include: 
Introduction to User-Centered Design

Foundations of Human-Computer Interaction

Prototyping and Implementation
Advanced required classes should be taken in order, schedule permitting. The sequence is: 
Inquiry Methods and Use Analysis

Interaction Design and Information Architecture (or Information Architecture and Content Strategy)

Usability Evaluation Methods

Digital Design
Four electives, plus a final capstone course, will complete credit hour requirements. HCI and non-HCI elective options are available. The capstone project relies heavily on technical documentation and is done as a team. Online students will tackle the same curriculum as on-campus students, with exams being proctored at a library or local college (except for students living within 30 miles of any DePaul campus). The program offers content via its distance learning platform, the Course Online System, which uploads recordings of all classroom lectures immediately after the live sessions. 
Online students can participate in several of the student and professional organizations, including XD Roundtable, Chicago Interaction Design Association, User Experience Professional Association, and Speculative Futures. It's also a good idea to check into any financial aid opportunities offered by the College of Computing and Digital Media (CDM). After graduation, it's time to link up with the 189,000-strong DePaul alumni network, which hosts informative events every year, as well as offering aid to students in need. 
94% of DePaul HCI program graduates reported finding work or pursuing further education within six months, with careers in interaction or UX design, user research, information architecture, and more. Reported median income was $78,917, with reported employers including companies like Allstate, JP Morgan Chase, Microsoft, and Motorola. To help facilitate the process of finding post-graduation jobs, the school hosts career fairs and provides free advising services. The school also has countless partnerships, ranging from the DePaul Center for Data Science to the Corporate Affiliates Program, Chicago Housing Authority, Free Spirit Media, Girls Who Code, and National Center for Women & Information Technology, among others. 
CDM lists 2,500 grad students enrolled, 32% of which are female, and one-third international. To graduate from DePaul's HCI program, students should possess an overall 2.5 GPA. To apply, applicants need a 2.5 undergraduate GPA or greater and must submit a resume, letters of recommendation, copies of relevant certifications, and proof of English language proficiency, if necessary. GRE scores aren't needed. 
Masters in Human Factors in Information Design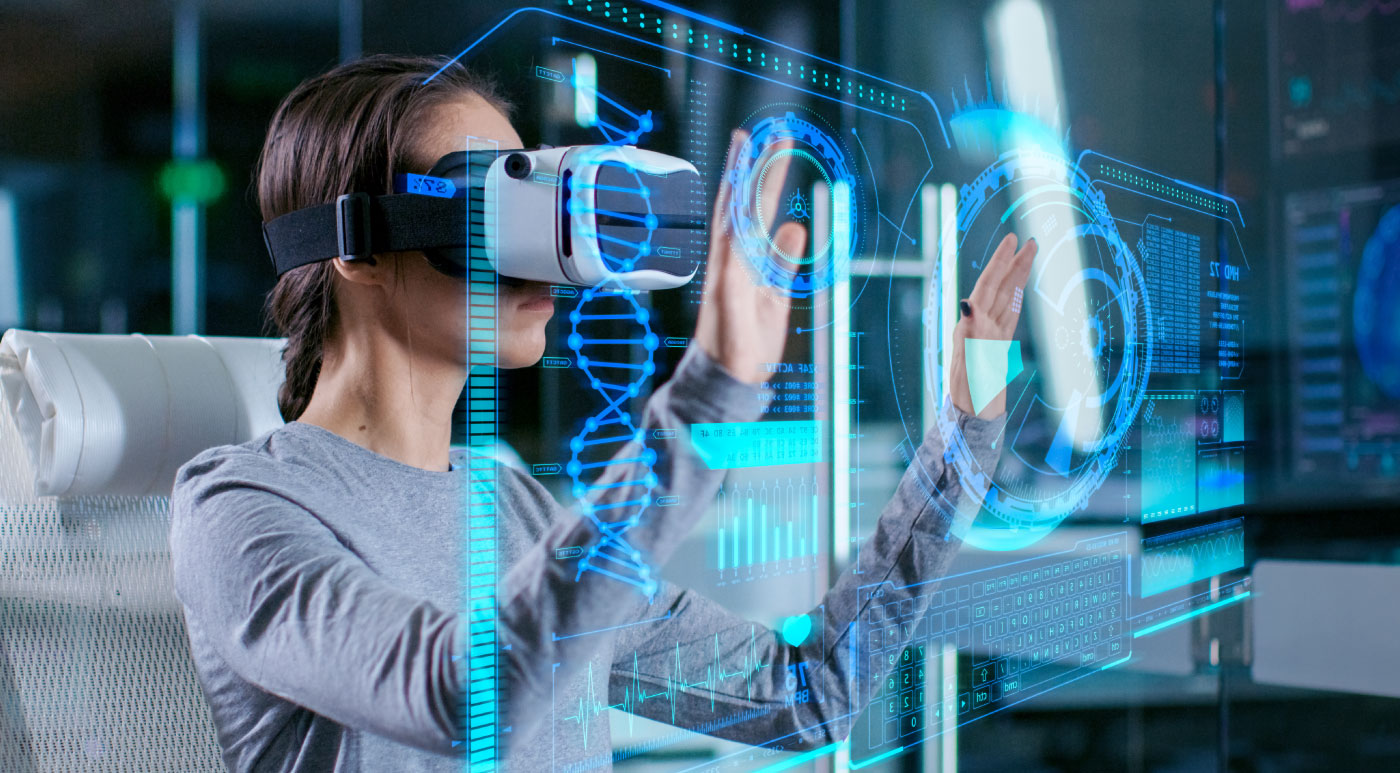 New England's private Bentley University in Waltham, Massachusetts, may be known for its business programs, but business covers a lot of ground. That's why Bentley's Masters in Human Factors in Information Design (MHFID) keeps design and product innovation at the forefront of its program. Designed for students who want to work in either user or customer experience fields, the program's content is flexible enough to be used in a variety of other areas. 
Classes are offered online and synchronously, with distance learners attending class via Zoom at the same time as on-campus students. This live experience allows for greater participation and a better learning experience. The comprehensive plan of study covers topics on how human behavior affects product design, how to enhance usability and UX, advanced research methods, design solutions, and business strategy, with skills learned such as business intelligence, data mining and visualization, and product marketing. Taught by seasoned faculty, the curriculum features a required four-class core of: 
Foundations in Human Factors

Managing a User-Centered Design Team

User Experience Leadership and Management

Testing and Assessment Programs
Electives will be taken from two categories, human factors (five classes) and non-human factors (two classes). Elective options in human factors include, but aren't limited to: 
Localization and the Global Market

Information Architecture

Measuring the User Experience

Intelligent User Interfaces

Mobile Design

Emerging Interfaces

Prototyping and Interaction Design

Field Methods

Internship in HFID

User Experience Thesis (by committee invitation only)
Online students will attend live classes just one night a week, from 5:00 to 9:50 EST, with a break in the middle. Those in the area of Bentley's Waltham or San Francisco campus can attend in-person if desired. There is one requirement to visit the campus for the program's Innovation Boot Camp residency, held in July. Note, Massachuttes residents have to enroll as on-campus students. 
Graduates of the program have gone on to work for Apple, Bose, Carbonite, Cisco, ESPN, Fidelity, Google, Raytheon, Wayfair, and other top companies. Alumni reported a 95% job placement rate, in career roles such as senior user experience specialist, senior UX designer, business systems analyst, product marketing manager, senior UX architect, and senior software engineer, with the school projecting an average income of $101,000. Bentley's MFHID program seeks students with significant technical work backgrounds who can contribute to the overall success of the class. The average graduate student holds ~6.7 years of experience, but admissions also look at specific skill sets held. 
Bentley University is ranked highly in several categories by U.S. News & World Report, including No. 2 in Regional Universities North, No. 3 in Most Innovative Schools, and No. 7 in Best Value Schools. Admissions requirements for the Masters in Human Factors in Information Design include submission of transcripts, a resume, two essays, GMAT or GRE scores (waiverable), and two letters of recommendation. An interview may also be scheduled. International students will submit TOEFL/IELTS scores to prove English proficiency. Bentley's financial aid section reports average awards of $11,000 for full-time master's degree students. 
Master of Science in Integrated Design, Business and Technology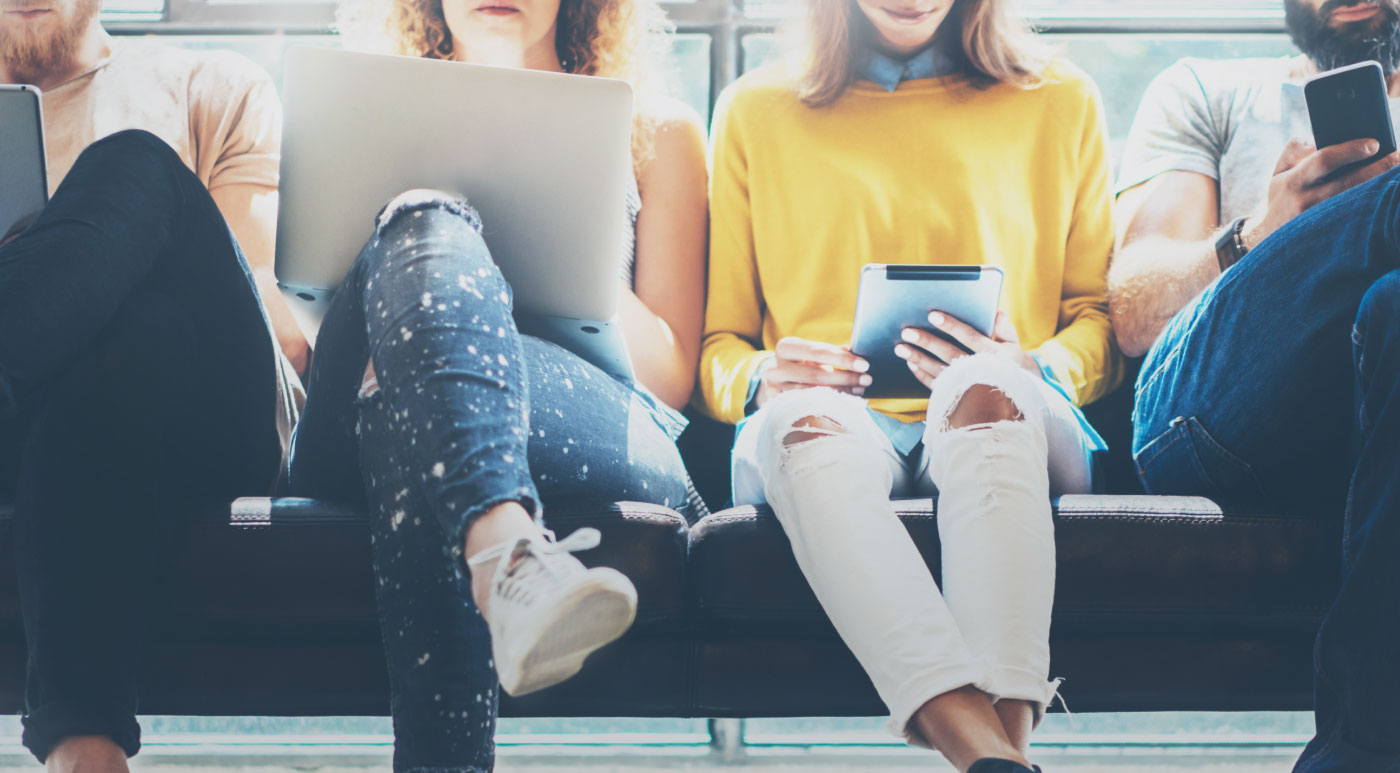 Northern California may be home to Silicon Valley, but the southern half of the state sees more than its fair share of high tech action and industry. Between its close proximity to top Los Angeles companies and an unbeatable array of local attractions, the University of Southern California is a magnet for grad students from around the world. Now, online students can attend the acclaimed school no matter where they reside, and one popular option is its online Master of Science in Integrated Design, Business, and Technology.
The program's 38-credit hour curriculum, taught by faculty from the Iovine and Young Academy for Arts, Technology and the Business of Innovation, is multidisciplinary and covers 13 courses plus two residential experiences—a five-day Integrative Practices Residential on campus and a five-day Professional Practices Residential, with variable locations (prior locales include Boston, Dallas, and San Francisco). The course breakdown features 16 core units, six essential course units (in design, business, and technology), up to seven elective units, three capstone units, four residential units, plus two Integrative Project lab units incorporating customer development and business model generation. 
The core includes: 
Processes and Perspectives

Opportunity and Uncertainty

Narrative and Storytelling

Decisions and Solutions
Electives focus on going deeper into specific subjects and can include independent study, on-campus mini-intensives held on weekends, extra labs, or more coursework in design, business, or tech. The capstone is done as a team project, starting with an idea or solution and using learned skills to demonstrate their knowledge and competency related to the program's main outcomes. Throughout the plan of study, online students collaborate with each other, faculty, and industry experts on practical real-world topics. 
USC's Master of Science in Integrated Design, Business, and Technology program is very selective and uses a holistic approach for its candidate selection. Ideal potential students should desire to be self-starting leaders of innovation, who are adept at tackling problems, able to perform well on diverse teams, and also able to find creative ways to turn differences into assets. 
To apply to the program, students must submit a resume outlining all of their past relevant work, official transcripts, two letters of reference, and responses to short essay questions. Also required is a portfolio of creative work (which can include samples of visual arts and design work, business projects, websites, apps, or media), creative writing samples (fiction, essays, or articles), and a demonstration of previous work done related to science or tech, such as projects, internships, abstracts, wireframes, schematics, or other proof. 
USC opened for business in 1880, before L.A. even had electric lights or paved roads. Today, the institution has grown into a driver of California's economy, accounting for $8 billion in activity and an expected $80 billion in the coming decade, making it one of the state's largest sources of income. U.S. News & World Report puts USC at the top of its ranking for Best Online Master's in Computer Information Technology Programs and it ranks No. 5 in the nation for Best Colleges for Veterans. 
Master of Science in User Experience Design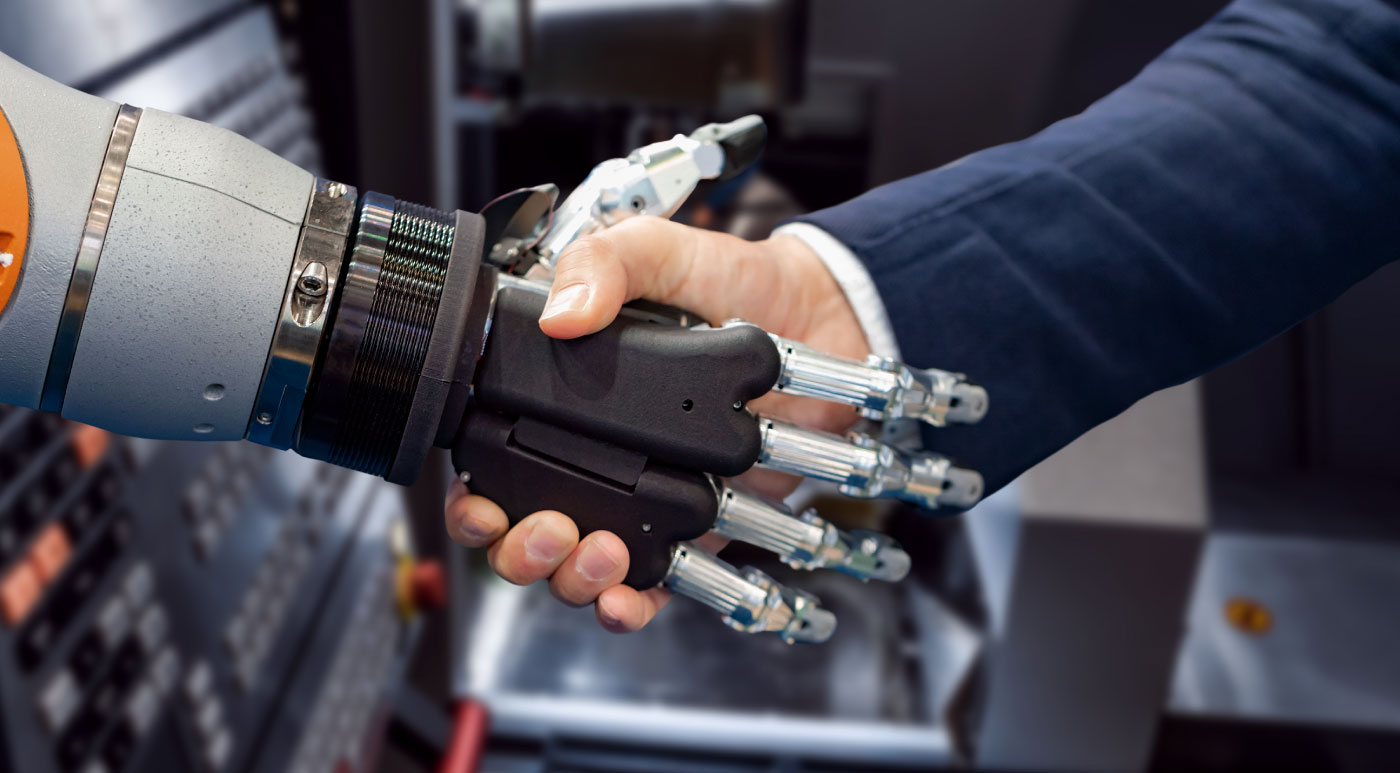 Kent State in Ohio started out as a teacher prep school in 1910 and has gone on to be a pioneer in multiple academic subjects. Roughly fifteen years ago, the school upped its game and started putting its programs online to enhance accessibility. Kent's State Online's 36-credit hour Master of Science in User Experience Design is one such program, offering a modern curriculum focused on usability, user research, information architecture, and content strategy. 
The program features 12 classes, each just seven weeks long. The program of study requires two classes be taken per semester, and in a set order to build upon the knowledge of the ones before. With small classes and plenty of opportunities for engagement with faculty and peers, the program mixes technical and soft skills training to ensure students are qualified for a range of excellent careers in the UX field. The seven core courses are: 
User Experience Design Principles And Concepts

User Experience Design In Practice

Information Architecture I

Principles Of Interaction

Researching The User Experience I

Usability I

Content Strategy I
Four electives are also required, with options such as Knowledge Organization, Information Architecture II, UXD Leadership, a seminar or internship In User Experience Design, and more. A culminating requirement is the final coursework and can be done as either a professional portfolio, a master's project or internship, a thesis, or a research paper. The intent of this last requirement is to help prepare students for post-graduate employment. 
Kent's online classes are offered via Blackboard Learn, through which students can easily access required readings, video lectures, assignments, and PowerPoint shows, no matter where they are. They'll also participate in live chats, quizzes, and discussion boards on a regular basis. The distance education program's UXD faculty are well-versed in the industry, maintaining currency in the field in order to pass on the most up-to-date techniques to graduate students. One faculty bio example is Professor Darren Hood, the design lead for Ryder System Inc. with 22 years of practical HCI experience, 15+ related to UX. 
The program offers an insightful career page featuring information about various potential jobs, job outlook, median salaries, and companies who are hiring. For instance, it lists the median pay of a user experience researcher as $106,000 (with top pay of $162,000), and a 19% anticipated job growth over the coming decade. Other career paths include UXD, user interface design, usability analyst, information architect, interactive designer, and visual designer. The school suggests grads consider industries such as media, federal/governmental agencies, healthcare, entertainment, education, and more. For more facts, check out Kent's free UXD Career Brochure and their blog featuring real-world stories from the field. 
Admission requirements to get into Kent State University's online Master of Science in User Experience Design program include holding a bachelor's with a 3.0 or better GPA and submitting official transcripts, three letters of recommendation, a goal statement up to two pages, and a resume. GRE scores aren't needed. 
Master of Arts in Library and Information Studies with a Concentration in Information Technology & UX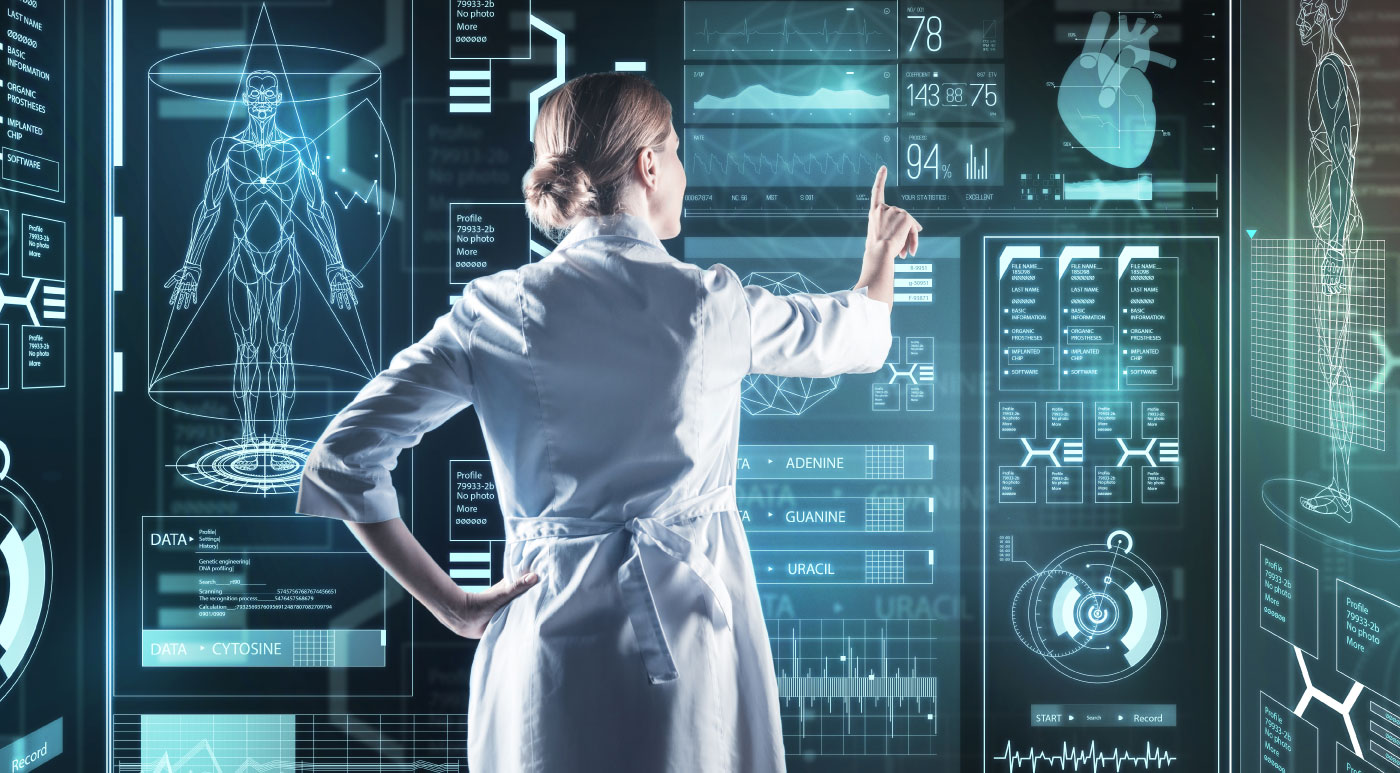 Not to be confused with an Apple product, the iSchool, or Information School, at the University of Wisconsin-Madison was built to prepare students for roles requiring leadership, innovation, and critical thinking within the information technology sphere. That sphere covers a lot of territory, so UW-Madison keeps its master's fairly general, allowing for customization through five different concentrations. The 39-credit hour online Master of Arts in Library and Information Studies (LIS) with an Information Technology & UX concentration has suggested classes in:
Strategic Information Services, or Management

Pedagogy

Systems Analysis & Project Management

Information Ethics and Policy
The program recommends UX students "take as many technology classes as you can." Such classes include Code and Power, Introduction to Information Architecture and Interaction Design, User Interaction Design &
Assessment, and more. Clearly, iSchool gives students lots of leeway for designing their own program of study. Such flexibility can seem scary for some, so the school created a comprehensive pre-recorded information session to review program details. 
Career options for graduates are diverse, ranging from UX/web design to digital asset management, library technologist, systems analyst, database design, academic tech, and so much more. Distance education students don't have to worry about excessive costs, because the school keeps its online tuition rate virtually the same as for Wisconsin resident grad students. The iSchool also offers first-year scholarship awards up to $6,000, and cites that ~30% of incoming students receive a scholarship—so check out that Funding & Financial Aid page!
UW-Madison's Information School has its own student organizations like the American Library Association Student Chapter, the Library And Information Technology Student Group (LITA), and Phi Beta Phi Mu (the International LIS Honor Society). Involvement at a distance has its challenges, but the rewards make participation worthwhile. Online learners also have access to a range of student resources and services, such as Career Services, which offers a Career Toolkit to help prepare for employment after graduation. There's even a national job board that can be filtered by industry type. 
Student support continues even after graduation. In fact, that concept is ingrained in the university's Wisconsin Idea principle, which states that "education should influence people's lives beyond the boundaries of the classroom." That's why, despite UW-Madison's relatively large institutional size, the iSchool keeps things tight-knit with a ~4,000-strong global alumni network devoted to providing ongoing career help to students and peers. 
To apply to the iSchool, students need an accredited bachelor's degree with some liberal arts and sciences and a 3.0 GPA or better on the final 60 credit hours. Three letters of recommendation are also needed. While some programs will consider GRE scores as a supplement to the application, the iSchool doesn't want them, but they do consider other indicators of abilities and potential. Non-native English speakers will submit English proficiency test results (the minimum TOEFL scores are iBT – 92 or paper-based test – 580, or IELTS score of 7.0). In some cases, an English assessment test will also be necessary. 
Master of Business & Science, User Experience Design Concentration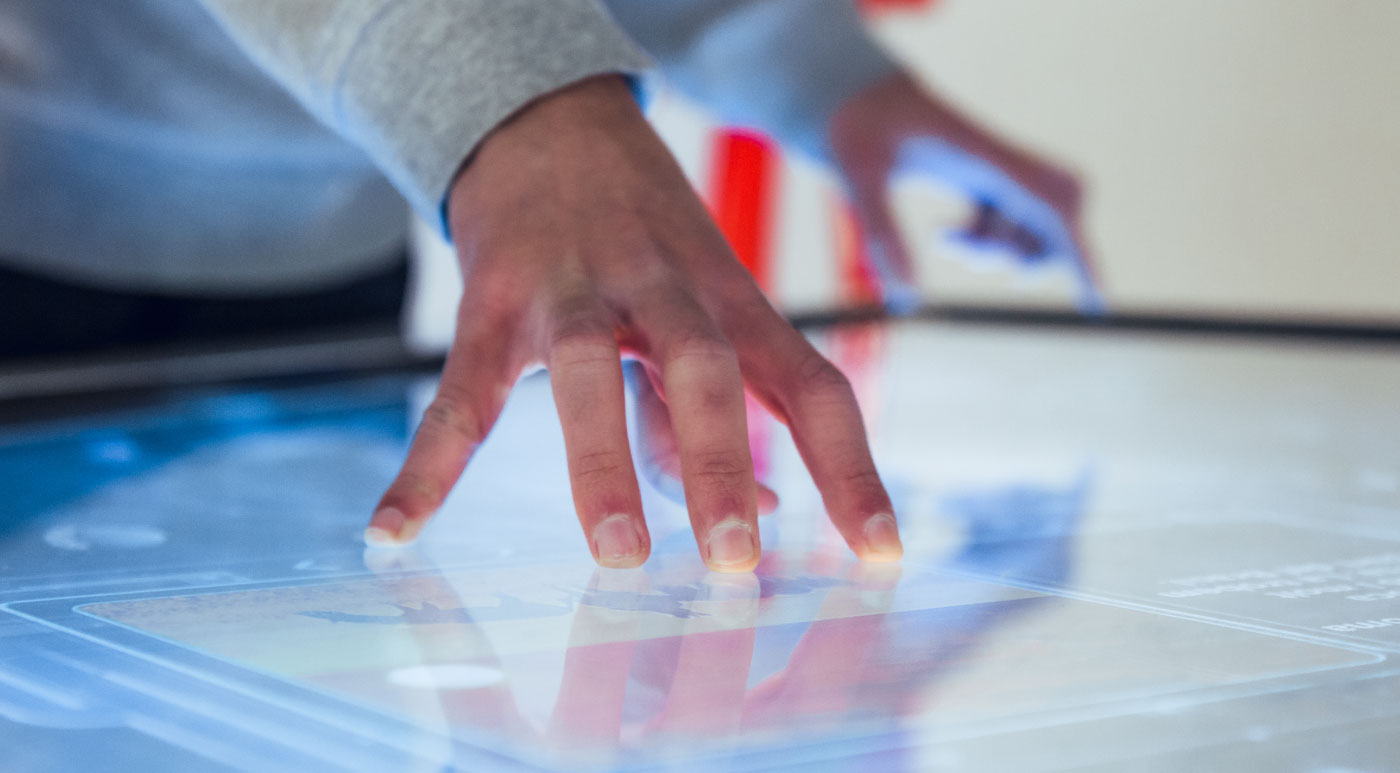 As one of the country's original colonial schools of higher education, New Jersey's Rutgers University-New Brunswick has a long-standing reputation for excellence and innovation. In 2010, it recognized the need to produce STEM skills-enabled graduates with sufficient business acumen to fill high-level roles in the industry. Now, though its Professional Science Master's Program, students around the world have a chance to earn a distance education Master of Business and Science degree with a User Experience Design Concentration. From websites to mobile apps and even physical products, this online program teaches the necessary high-tech skills that employers are looking for. 
Featuring the most up-to-date curriculum, the flexible program blends principles of HCI design, business, psychology, and sociology throughout the coursework. Students will take 24 credit hours of science-related classes and 19 business classes. Business options include:  
Principles of Communication and Professional Development

Principles of Accounting and Finance for Science and Technology 

Market Assessment and Analysis for Business and Science 

Ethics in Science and Technology Management 

Science and Technology Management Capstone (a project-based class related to entrepreneurship, commercialization, and intellectual property)
Science options include two core UXD requirements, Introduction to UX Design, and Visual Design for UX. Other options include:
Contextual Inquiry 

Usability Evaluation

Information Architecture for User Experience Design 
A final required course, UXD Practicum, is completed at this point. The practicum runs through the summer and allows students to work directly with industry clients on real-world projects, but it is waiverable for those with sufficient graphic design experience (however, if waived, then another class must be selected to complete credit hour requirements). Three electives are then chosen from a list of relevant topics, including web development, mobile app development, customer experience design, and more. 
Colloquium events are also required, but check with the school's site for full details. It does list a 2-day on-site residency for online students for the fall term capstone presentation, with lodging expenses paid but not travel. Online students are also welcome to attend graduation events and internships. On average, online students finish the program within two to three years, depending on whether they attend full- or part-time. 
The rigorous program is geared with the student's career or business end goal in mind. Along the way, students will work on a practical portfolio showcasing their newly acquired skills. This valuable body of work can be essential for those seeking to launch into an exciting new UXD career as a designer, information architect, user researcher, usability analyst, or other related professions. Rutgers' extensive Corporate Partnerships initiatives smooth the path for employers to recruit fresh talent, offer mentoring services or act as competition judges at events. 
Applicants to Rutgers-New Brunswick's online Master of Business & Science, User Experience Design Concentration program should have general computer proficiency or be ready to take a prerequisite class in Intro to IT. Students with a bachelor's in communication, graphic design, or visual arts, are encouraged to apply. Requirements include official transcripts and GRE scores, two letters of recommendation, a resume, and a personal statement. 
M.S. in Interaction Design and Information Architecture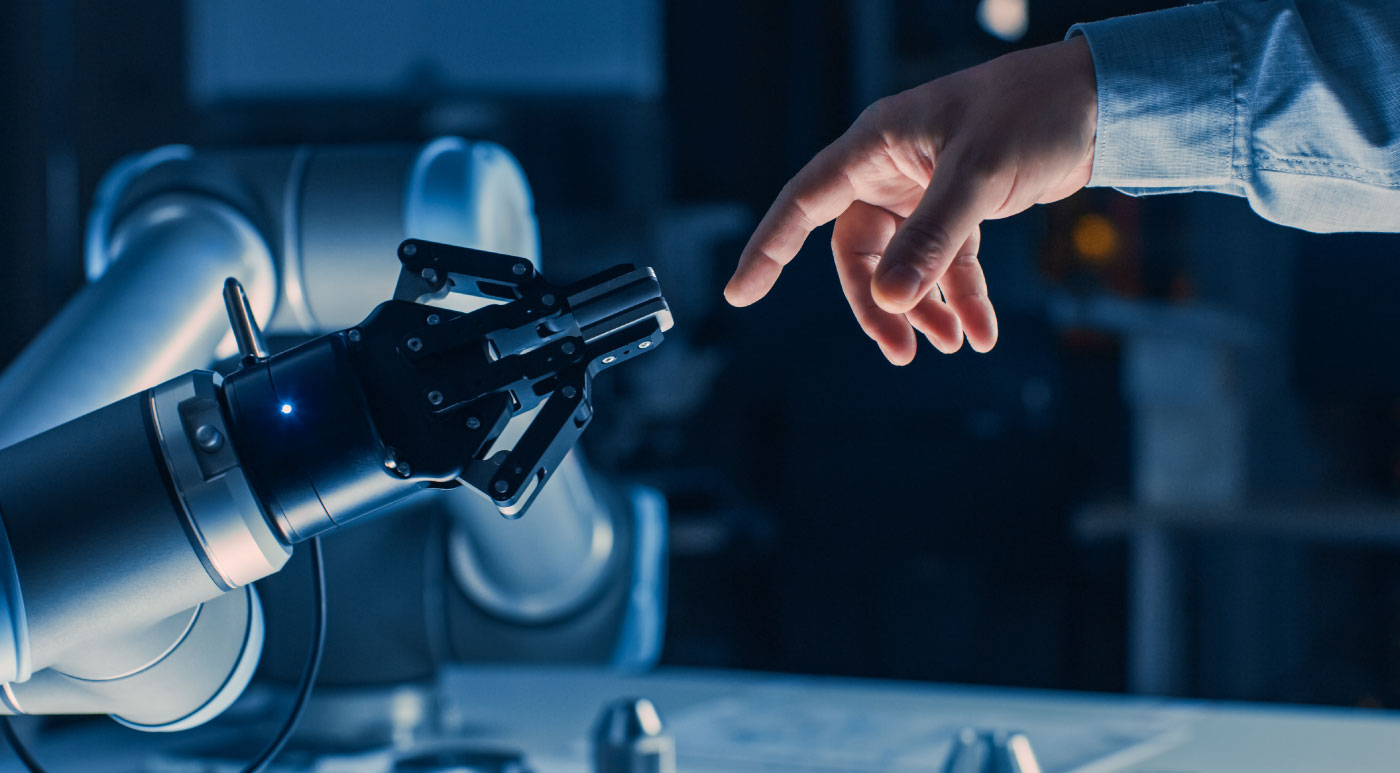 The University of Baltimore began as a night school for lawyers and business professionals in 1925, clearly intended to serve working students looking for a better future through education. Baltimore continues that long tradition of improving access with its online programs, including the Yale Gordon College of Arts and Sciences' 36-credit hour MS in Interaction Design and Information Architecture. Focused on design, development, and application aspects, the program blends computer science and the arts to create a creative yet practical learning experience. Graduates go out career-hunting armed with an unbeatable skill set that qualifies them for jobs in information architecture, interaction design, multimedia, research, and UX management. 
Designed to attract students from a variety of backgrounds, the interdisciplinary curriculum is taught by experienced faculty who've gained first-hand knowledge of the topics through research and work. The diversity of the student body also helps to enlighten peers with insights into other fields, such as arts, social sciences, languages, and others. That said, the program does require a certain level of HTML experience, which must be demonstrated on admission. Those lacking sufficient backgrounds will take an Intro to Web Development course or Code Academy classes (Intro to HTML, Learn CSS, Make a Website, and Learn Responsive Design). 
Baltimore's MS in Interaction Design and Information Architecture can be done with a 6-credit thesis or final project. 18 credit hours of core classes include: 
Interaction and Interface Design 

Information Architecture 

Humans, Computers, and Cognition 

Research Methods 

Plus, topics in either Advanced Interaction Design, Advanced Information Architecture, or User Research 

Plus, Dynamic Web Sites or Interactive Multimedia 
Twelve elective credits and the thesis or final product will round out degree requirements. Electives are decided through consultation with the program director. The program lists full course descriptions to give an idea of potential options. The graduate thesis route begins with a proposal form given to the director, followed by an in-depth literature review, institutional review board approval, research, a draft submission, and the final, formatted thesis.  
The Interaction Design and Information Architecture faculty core is small but dedicated and passionate about the subjects they teach. Meanwhile, the program's academic advising staff is adept at offering timely assistance for registration, scheduling, issues with repeating or withdrawing from classes, and transfer credits. For students in need of career help, the Career and Internship Center provides resume and interview prep services. Graduates are part of the University of Baltimore's 48,000+ alumni community, with associated benefits and opportunities to attend events and make new friends.  
Baltimore also offers a variety of scholarships that grad students may be eligible for, including merit awards up to $1,000 a year and foundation awards based on application credentials. Students don't have to directly apply for these; they are automatically considered, but check the financial aid page for more opportunities and deadlines. Application requirements for the program include submission of all official transcripts, having a 3.0 or higher undergraduate GPA, two letters of recommendation from either professors or employers, and a resume/CV.
Master of Science in User-Centered Design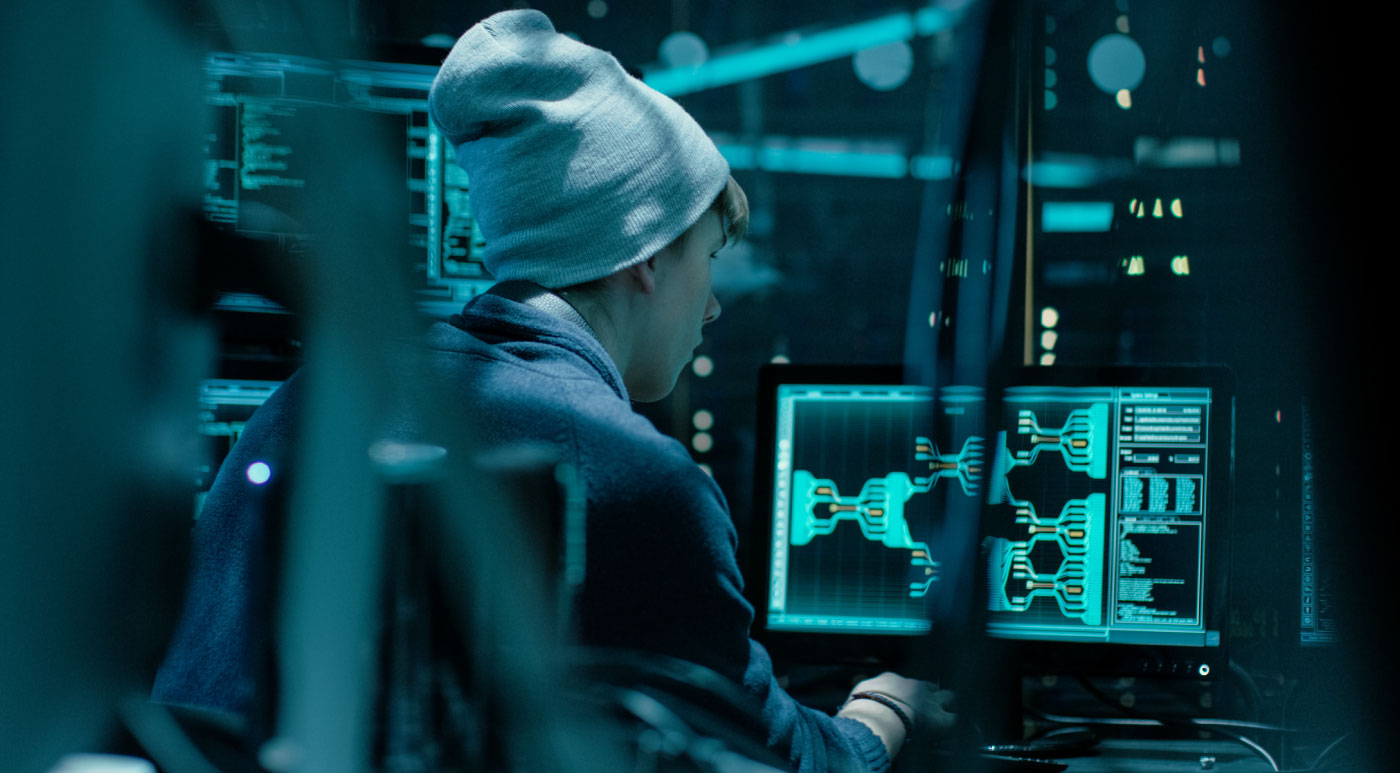 Brandeis University, a small but friendly campus in the suburbs of Boston, Massachusetts, was established as an inclusive institution on a mission of academic excellence, critical reflection, and improving the world. With a student body of just 5,700, students never get lost in the shuffle and are able to reap the rewards of more personalized attention. This still holds true in the school's 100% online programs, such as the Master of Science in User-Centered Design. 
The 30-credit hour master's, offered through the school's Graduate Professional Studies (GPS), is a part-time, officially-designated STEM program based on subject matter fundamentals. With just seven core classes and three electives, students are able to quickly achieve program goals such as learning prototyping, application of human factors relating to user interactions, how to use research to make design decisions, how to collaborate on UX products, and more. 
Core coursework includes: 
Cognitive/Social Psychology of User-Centered Design

Design Ideation & Prototyping

Design Operation & Leadership

Information Architecture

Research Methods

UX Design

Capstone 
Three electives will be chosen from options such as: 
Demystifying Agile Project Management

Information Visualization Theory and Techniques

Mobile Applications & Responsive Web Design

Special Topics in User-Centered Design

Web Development Technologies
Course content is informed by advisory boards with strategic industry expertise, to ensure students receive the most current, practical education possible. The Brandeis faculty are also keenly aware of the current practical needs of industry and stay abreast of recent developments in the field to keep the curriculum up-to-date. Additionally, they're specifically trained to teach online courses, and do not rely on assistants to perform their teaching duties. 
Upon acceptance, students are paired with an advisor who does orientation and is there for support throughout the program. With small classes between 12 and 20 students, everyone receives ample assistance to understand challenging topics and successfully complete all assignments, which are usually done over the weekend. Students also have opportunities to engage with faculty and peers live during review sessions, but most work is done asynchronously. 
Brandeis allows curious students to take two classes without actually applying to the program, to see if they like it. Those who do enroll in the program are generally able to finish within a year and a half, but can take up to four years. The school hosts a handy online Student Briefcase portal, which offers assistance with everything from course registration, to textbook ordering, email, Google Drive, grade books, transcripts, and graduation planning.
Brandeis is accredited by the New England Commission of Higher Education. Campus-wide, the university's faculty includes winners of several prestigious national and international awards, including the American Academy of Arts and Sciences, Andrew Carnegie Fellowships, the Gairdner Award, MacArthur Fellowships, the National Academy of Sciences, the Nobel Prize, and the Pulitzer Prize. Applicants to Brandeis' Master of Science in User-Centered Design program will send in official transcripts, a resume, a 500-word statement of goals explaining the reason for pursuing the degree, and at least one letter of recommendation. International students will also submit TOEFL or IELTS scores. 
OTHER NOTABLE PROGRAMS

     
#11.

Northeastern University
Location:Boston / Massachusetts
Degree: Master of Professional Studies in Digital Media
Average Grad Tuition In-State: $24,309
#12.

Quinnipiac University
Location:Hamden / Connecticut
Degree: MS in Interactive Media and Communications
Average Grad Tuition In-State: $19,350
#13.

Drexel University
Location:Philadelphia / Pennsylvania
Degree: MSI in Human-Computer Interaction & User Experience
Average Grad Tuition In-State: $34,995
#14.

Maryland Institute College of Art
Location:Baltimore / Maryland
Degree: Masters of Professional Studies in UX Design
Average Grad Tuition In-State: $48,630
#15.

Northwestern University
Location:Chicago / Illinois, Evanston / Illinois
Degree: Master of Science in Information Design and Strategy (IDS)
Average Grad Tuition In-State: $54,620
IF YOU ENJOYED THAT THEN CHECK OUT OUR ARTICLES ON THE MOST POPULAR MASTER'S DEGREES AND TOP 50 HIGHEST PAYING MASTER'S DEGREE PROGRAMS.