Ready to find your ideal master's program?
www.mastersprogramsguide.com is an advertising-supported site. Featured or trusted partner programs and all school search, finder, or match results are for schools that compensate us. This compensation does not influence our school rankings, resource guides, or other editorially-independent information published on this site.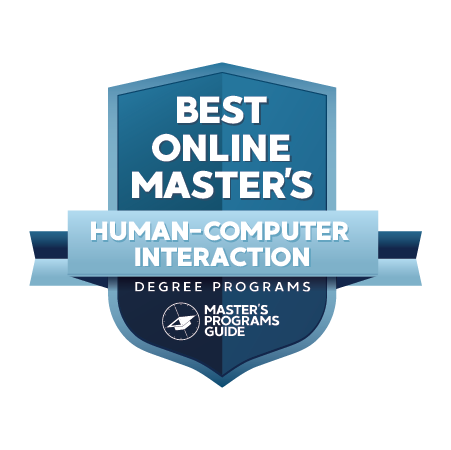 The study of human-computer interaction has been around for decades.
Yet it gained the most steam after Stuart K. Card, Thomas P. Moran, and Allen Newell published The Psychology of Human-Computer Interaction in 1983. This was a cornerstone of work in the field.
Fast forward to today. We see HCI throughout society, with almost all of us engaged in it during our day to day lives. It has become one of our most critical STEM research areas.
Necessity is the mother of invention with more businesses jumping on board. This translates into a growing need for experts. These were hard to come by in earlier years. Higher education institutions have stepped up to the challenge of creating cutting-edge programs.
The National Center for Education Statistics has interesting information. Of all the STEM fields that students study in college, it's the computer and information sciences that have the most enrollees.
Many students won't enter the U.S. workforce but instead the international one. This is an example of how statistics don't tell the whole story.
HCI is one of the hottest fields around. The demand is growing. There aren't enough trained workers to fill the gaps. Universities offer the most flexible HCI programs in history. Many universities offer 100% online programs.
Scholarship opportunities abound.
There's never been a better time to jump into a human-computer interaction graduate program. Keep reading to find the best human computer interaction degree online to help you meet your personal and professional goals.
See Also: 10 Best Affordable HCI Masters Programs
Application Questions & Costs
Most human computer interaction master's programs on our list feature very similar application requirements and program details. Often, applicants must have:
A 3.0 Grade Point Average (GPA)
A resume
A personal statement of purpose or goals
Letters of reference or recommendation
Since so many people apply to online HCI masters programs, it's important to find ways to set yourself apart. Reading the admissions requirements for each separate HCI online degree is a smart choice.
Graduate programs are selective. They have a reputation to uphold! Too many students don't recognize that valuable connection between higher education institutions and employers. Keep the big picture in mind as you write your application materials. Programs want to know what you bring to the table. They also want to know what they can expect after your graduation.
Focus your applications on the schools you think you will get into. This does not mean to not try and break into the best institutions out there. You should manage expectations. Try to put the bulk of your efforts in the schools where you exceed every minimum program requirement.
What is ideal for one program may not work for another. That's another reason why you don't want to recycle your application materials. Instead, tailor everything. Show that you understand what they want. Show them how you meet those requirements.
The cost of college rises every year. It makes sense to think about student debt. Graduate school costs even more than its undergrad counterparts. Universities charge, on average $30,000 for public schools and more for private. It makes sense to see what grants, scholarships, and other opportunities exist. The problem is that many opportunities are unavailable for grad students. At least in terms of Federal Student Aid, options like Pell Grants, which don't have to be paid back.
There are Fulbright Grants and TEACH Grants. Often, these won't apply to a master's in human computer interaction. So before we look at the other federal options—loans—let's consider state-based and college-based funding sources. Each state has its own funding options to help students pay for college. California gives away about $809 million a year to students in need.
Each university will have a financial aid page. It may list other forms of aid on the human computer interaction program page. You may need to do some research. Programs often offer scholarships that aren't listed anywhere else. They also often offer paid teaching or research assistantships. These don't always apply to graduate students online. If you live in the area, it doesn't hurt to ask if you qualify. Yes, even if you're taking the program online.
One of the most important factors to consider for any awards is deadlines. Don't wait until the last minute. Nothing hurts worse than missing out on free money.
The federal government offers low-interest unsubsidized loans of up to $20,500 per year regardless of need. The school itself helps determine the loan amount based on costs of attendance. Students can apply using the Free Application for Federal Student Aid (FAFSA). If a student gets approved for a loan, they'll complete a master promissory note. This is a document stating that you agree to loan term and a short online entrance counseling session.
See Also: Best Master's Programs in Human–Computer Interaction (HCIM)
Salary
Companies and agencies around the world send out recruiters to jump on the best human computer interaction program graduates. As long as you do well in your program, the job outlook is promising.
The human computer interaction workforce is large. There aren't enough workers holding advanced degrees. This is a problem. In such a high-tech, changing field, businesses need people who can help them get ahead of the competition. Colleges have scrambled to make their human computer interaction programs more accessible. They have put them online so working students can still attend classes. That way, they can ramp up their skill sets to meet those industry needs.
The biggest source of salary information comes from the Department of Labor's Bureau of Labor Statistics (BLS) Occupational Outlook Handbook. BLS lists computer and information research scientists as the nearest professional category to human-computer interaction fields. Granted, it's not a perfect match. Yet it is a good starting point.
The average salary listed for workers in computer and information research scientist jobs breaks down to $118,370 per year for those with a graduate degree. There is a whopping 16% job growth over the next decade. The average job growth outlook for all other professions is just 5%.
Computer and information research scientists at the top end of the pay scale include software publishers. These hard working professionals rake in over $140,00. Research and development workers earn over $128,000. Computer systems designers get over $124,000. All that money for just 2 years of study in human computer interaction and user interface design? Yes please!
See Also: 50 Best Online Masters in Cybersecurity Degree Programs
What Are the Best Online Master's Programs in Human-Computer Interaction Degrees?
We know that you have educational goals that you're itching to pursue. You may not know where to start. The editors of Master's Programs Guide utilize a unique ranking methodology based on the following five aspects:
25% Overall Degree Affordability: Average cost of undergraduate and graduate out of state and in state tuition per school
25% Graduation Rate: Number of students who start at the university and finish there
20% Earnings Potential: Average mid-career salary of school alumni
20% Selectivity: The number of students who apply versus the number who get accepted
10% Online Graduate Offerings: The number of programs offered online in each department
At Master's Programs Guide, we strive to do our best to guide you and your family toward fruitful academic career paths. The pursuit of knowledge is a noble one. We want to help you reach your goals.
MS in Human-Computer Interaction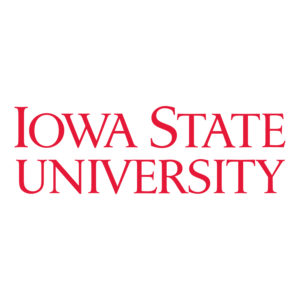 You will find a top online HCI masters at Iowa State University. Iowa State's reputation for teaching humans how to work with machines goes back to its earliest days. It opened as an agriculture and farm school in the mid-1800s.
Iowa State University's 30-credit hour online Master of Science in Human-Computer Interaction is offered through Engineering Online. This online HCI degree is designed to produce tech experts.
Iowa State University's human computer interaction master's is flexible but rigorous. This advanced degree in human computer interaction at Iowa State University is an interdisciplinary program that requires students to take a total of six core classes. The courses explore methods in the design, implementation, phenomena, and evaluation areas.
Core class options cover advanced topics in information technologies and human computer interaction. They also cover interactive media and communications as well as interaction design for user interfaces. Graduate students at Iowa State University online will take classes like:
Cognitive Psychology of HCI
User Engagement
Computational Perception
Virtual Worlds and Applications
Design for Behavioral Change
Design and Ethics
Visual Communication of Quantitative Information
Foundations of Behavioral Research.
ISU's cutting-edge HCI program features ~80 renowned faculty dedicated to invention and dynamic research. The curriculum is informed by research from 32 fields.
Students will learn a variety of advanced topics in this project based program. They will take at least two courses in topics like:
Aerospace engineering
Atmospheric sciences
Biosystems engineering
Educational studies
Hospitality management
Architecture
Family studies
Program goals for graduates are part of a well established methodology. They include the ability to:
Understand HCI theories and models
Recognize key organizations
Explore interaction technologies
Form data representation structures
Understand analytic process results and visual analytics
Knowledge discovery in technologies related to user experience
Collaborate with product development teams
ISU's online graduate programs exist with working students in mind. The school allows students to start off on a certificate path to see if it's right for them. Students enrolled in this online human computer interaction degree gain experience in project based classes and reading assignments.
The 12-credit hours Certificate Program in Human-Computer Interaction lets students take three classes in a non-degree-seeking status. It can serve as a stand-alone professional development cert. It can also serve as the stepping stone into the master's program.
The Engineering Online Learning (ELO) platform delivers classes. They feature pre-recorded lectures, chatrooms, email, and phone calls with instructors.
ELO provides several student support services designed just for online learners in the human computer interaction HCI master's degree. Students also have access to the resources at the Academic Success Center.
Admission into ISU's online Human computer interaction program requires the following admission requirements:
Submission of official transcripts from the bachelor's degree and graduate examination scores
A resume
Statement of professional goals
GRE scores
A statement regarding proficiency in software development.
No online learning experience is necessary for this human computer interaction advanced degree. Iowa State University ranks No. 61 in a tie for Best Computer Science Grad Schools on U.S. News & World Report's 2020 list.
MS in Human-Computer Interaction & Design Program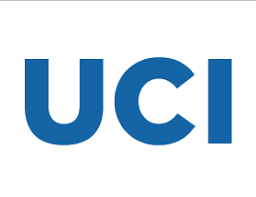 The University of California is often regarded as a Public Ivy school. It is renowned for its killer combination of reputation, accessibility, and relative affordability. The institution is also known for its interdisciplinary approach to many subjects. An example? The Master of Human-Computer Interaction and Design (MHCID). Although this is not one of the 100% online HCI programs, students can still take many of their classes in the distance format.
The one-year course of study requires nine classes. It relies on a cohort model. UC Irvine's MHCID uses accelerated on-campus courses along with distance learning to keep the program flexible. This enables students with jobs to continue working (per the program's FAQ page.
The program introduces students to topics like:
Human behavior and cognition
User-facing software
User experience (UX)
Visual design
Empirical methods
Ideation and design
T theory
Communication technologies
Storyboarding
Graphic design
How to evaluate instruction in data science and human computer interaction
Modern trends required to learn relevant GIS and analytical reasoning
The program has a low student-to-faculty ratio.
MHCID graduates become armed with practical tools and real-world problem-solving skills. They're in high demand by industry and governmental agencies. The department's program director assists students with job placement after graduation. The school hosts a UX Career Conference each September at the Beall Applied Innovation Center.
MS in Human-Computer Interaction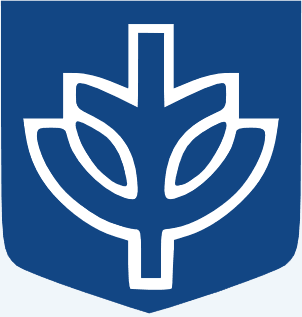 You will find another one of the best HCI masters programs online at DePaul University. DePaul University is located in Chicago, Illinois. It promotes itself for providing an "urban education with a global perspective."
DePaul's 52-credit hours Master of Science in Human-Computer Interaction features a curriculum focused on user-centered participatory design.
The plan of study allows for those who need a bit of prerequisite coursework to take the following waiverable classes:
Scripting for Interactive Systems
Website Design for HCI
Foundations of Digital Design
Statistics and Data Analysis
All students in this human computer interaction graduate program must take domain knowledge courses. Taking classes in both the fall and spring semester (and for an affordable tuition fee!), students will learn:
Foundations of Human-Computer Interaction
Prototyping and Implementation
Inquiry Methods and Use Analysis
Technical Visual Analytics topics
Visual Analytics
Machine Learning and Human Cognition
Computing Technologies
User Interface Design
Usability Evaluation Methods
Digital Design
The capstone human computer interaction master's project relies on technical documentation. It is done as a team. Online learners in the human computer interaction HCI master's degree will tackle the same curriculum as on-campus students in the traditional human computer interaction program. They develop strong analytical reasoning facilitated in four courses per year (at least). These four courses cover everything from remote sensing to visual information, multivariate analytics to inferential statistics. Students enrolled in this program gain experience in project based classes, working with large datasets and even in product design.
Online learners in the human computer interaction HCI master's degree can participate in several of the student and professional organizations.
These include XD Roundtable, Chicago Interaction Design Association, and Speculative Futures. After graduation, it's time to link up with the 189,000-strong DePaul alumni network. It hosts informative events every year and offers financial aid to students in need.
94% of DePaul HCI degree program graduates find employment within six months. They work in career paths and technologies related to:
Interaction design or user experience design
User research
Extreme scale visual analytics
Interactive visual interfaces
Machine learning
Design patterns and software applications
Design solutions
Information architect work
Spatiotemporal data representation
Geographic information systems and geographic information science
Tool building technologies
Developing instructional systems for user interface design
Web mapping
Cognitive psychology
Reported median income from this ISD model program was $78,917.
Reported employers include companies like Allstate, JP Morgan Chase, Microsoft, and Motorola. The school has countless industry partnerships.
Masters in Human Factors in Information Design

Bentley University might not have the most recognition. However, it offers one of the best online masters in HCI. It is located in Waltham, Massachusetts.
It is best known for its business programs. Bentley's Masters in Human Factors in Information Design (MHFID) keeps design and product innovation at the forefront of its program.
The online master degree in human computer interaction is designed for students who want to work in either user or customer experience fields. The program's content is flexible enough to work in a variety of other areas.
Distance learners attend class via Zoom at the same time as on-campus students. This live experience allows for greater participation and a better learning experience. It is taught by seasoned faculty. The curriculum features a required four-class core of:
Foundations in Human Factors
Managing a UX Design Team
User Experience Leadership and Management
Testing and Assessment Programs
Elective options in human factors include:
Localization and the Global Market
Measuring the User Experience
Intelligent User Interfaces
Mobile Design
Visual Analytics
Emerging Interfaces
Prototyping and Interaction Design
Field Methods
Internship in HFID
User Experience Thesis
There is one requirement to visit the campus for the program's Innovation Boot Camp residency. This is held in July. Massachusetts residents have to enroll as on-campus students.
Graduates of the program have gone on to work for:
Apple
Bose
Carbonite
Cisco
ESPN
Fidelity
Google
Raytheon
Wayfair
Alumni reported a 95% job placement rate. Many students gain hands on experience in internships both in the fall and spring semester. The school projects an average income of $101,000.
Bentley University is ranked well in several categories by U.S. News & World Report. This includes No. 2 in Regional Universities North. It is also No. 3 in Most Innovative Schools. It is No. 7 in Best Value Schools.
Bentley's financial aid section reports average awards of $11,000 for full-time master's degree program students.
MS in Integrated Design, Business and Technology

Northern California is home to Silicon Valley, sure. Yet the southern half of the state sees more than its fair share of high tech action and industry. You'll find proof of that in the human computer interaction masters degree online at the University of Southern California.
Online learners in the human computer interaction HCI master's degree program can attend the acclaimed school no matter where they reside. One popular option is its online Master of Science in Integrated Design, Business, and Technology.
The program in human computer interaction consists of a 38-credit hours curriculum. It is taught by faculty from the Iovine and Young Academy for Arts, Technology and the Business of Innovation. They work hard to systematically develop instructional materials. These help students get in depth exposure to human computer interaction topics.
It is multidisciplinary and covers 13 courses plus two residential experiences. There is a five-day Integrative Practices Residential on campus and a five-day Professional Practices Residential, with variable locations. Prior locales include Boston, Dallas, and San Francisco.
Many students gain hands on experience in internships with other working professionals. This is both in the fall and spring semester. In the advanced degree, students explore basic processes in the scientific domain. This is as well as major research trends. They complete practical lab experiences. They explore tool building technologies in geographic information science, spatial analysis, visual representation, and more.
The core includes:
Processes and Perspectives
Opportunity and Uncertainty
Narrative and Storytelling
Decisions and Solutions
Electives go deeper into describing knowledge and research trends of specific subjects. They work on things like instructional systems and visual analytic case studies. They can include:
Independent study
On-campus mini-intensives
Extra labs
More coursework in design, business, or tech.
The capstone is done as a team project. Online learners in this degree program collaborate with each other, faculty, and industry experts on practical real-world topics.
U.S. News & World Report puts USC at the top of its ranking for Best Online Master's. It ranks No. 5 in the nation for Best Colleges for Veterans.
MS in User Experience Design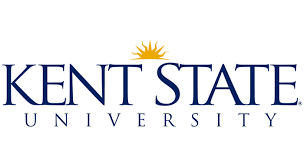 You will find another one of the best online HCI masters programs at Kent State University. Kent State in Ohio started out as a teacher prep school in 1910. It has gone on to be a pioneer in multiple academic subjects.
The school put its programs online about fifteen years ago to enhance accessibility. Kent's State Online's 36-credit hours Master of Science is one such program.
This online masters in human computer interaction offers a modern curriculum. The master of science in human computer interaction is focused on:
Core instructional systems design topics
Usability
User research
Global positioning systems
Design solutions
Spatial data science
Content strategy.
The master of science in human computer interaction program features 12 classes. These dive deep into the scientific domain. Each is just seven weeks long. There are small classes and plenty of opportunities for engagement with faculty and peers.
The program mixes technical and soft skills training. Many students gain hands on experience in internships both in the fall and spring semester. The seven core courses are:
UX Design Principles And Concepts
UX Design In Practice
Information Architecture I
Principles Of Interaction
Researching The User Experience I
Usability I
Content Strategy I
Electives include:
Knowledge Organization
Information Architecture II
UXD Leadership
A project based seminar or internship in UX Design
Kent's Blackboard Learn offers the online classes. Students can access required readings, video lectures, assignments, and PowerPoint shows. It doesn't matter where they are. They'll also participate in live chats, quizzes, and discussion boards on a regular basis.
The distance education program's UXD faculty are well-versed in the industry. They stay familiar with up-to-date techniques to educate graduate students.
Admission requirements to get into Kent State University's online Master of Science in UX Design program include:
A bachelor's with a 3.0 or better GPA
Official transcripts
Three letters of recommendation
A goal statement up to two pages
A resume
GRE scores aren't needed.
Master of Arts in Library and Information Studies with a Concentration in Information Technology & UX
You'll find a top HCI masters degree online at the University of Wisconsin-Madison.
Here, the iSchool, or Information School, at the University of Wisconsin-Madison was built to prepare students for roles within the instructional systems and information sphere.
UW-Madison keeps its master's general. It allows for customization through five different concentrations. The 39-credit hours online Master of Arts in Library and Information Studies (LIS) with an Information Technology & UX concentration has classes in:
Strategic Information Services, or Management
Pedagogy
Systems Analysis & Project Management
Information Ethics and Policy
You can design your own program of study.
Distance education students don't have to worry about excessive costs. The school keeps its online tuition rate the same as for Wisconsin in state students. The iSchool also offers first-year scholarship awards up to $6,000. 30% of incoming students receive a scholarship!
UW-Madison's Information School has its own student organizations. Examples include the:
American Library Association Student Chapter
The Library And Information Technology Student Group (LITA)
Phi Beta Phi Mu (the International LIS Honor Society).
Online learners in the human computer interaction HCI master's degree program also have access to a range of student resources and services.
Examples include Career Services, which offers a Career Toolkit to help prepare for employment after graduation. There's even a national job board that filters by industry type.
The iSchool keeps things tight-knit. There is a ~4,000-strong global alumni network. It is devoted to providing ongoing career help to students and peers. Many students work in internships both in the fall and spring semester. In these, they get in depth exposure to instructional materials covered in course lectures. Their work explores vast topics like:
Graphic design
Visual analytics
Communication technologies
Biomedical informatics
High throughput technologies
Spatial reasoning
Data representation
Industrial design
Master of Business & Science, UX Design Concentration

You'll find a top human computer and interaction design masters online at Rutgers University. From websites to mobile apps and even physical products, this online program teaches the necessary high-tech skills that employers seek.
It features the most up-to-date curriculum. The flexible program blends principles of HCI design. It also includes business, psychology, and sociology. Business courses include:
Principles of Communication and Professional Development
Principles of Accounting and Finance for Science and Technology
Market Assessment and Analysis for Business and Science
Ethics in Science and Technology Management
Science and Technology Management Capstone
Students will learn science topics, too. Additional electives and project based core classes include:
Introduction to UX Design
Visual Design for UX
Contextual Inquiry
Usability Evaluation
Information Technologies
User Interfaces
Software Development and Design Implementation
Information Architecture for User Experience Design
The practicum runs through the summer. It allows students to work with industry clients on real-world projects in this rapidly changing industry. Three electives include:
Web development
Mobile app development
Customer experience design
Online students can attend graduation events and internships. On average, online students finish the program within two to three years. Admission requirements include a bachelor's degree and transcripts. GRE scores and two letters of recommendation are required but some requirements can often be waived for this master's degree in human computer interaction.
MS in Interaction Design and Information Architecture

The University of Baltimore began as a night school for lawyers and business professionals in 1925. It was intended to serve working students looking for a better future through education. Baltimore continues that long tradition of improving access with its online programs. These include the Yale Gordon College of Arts and Sciences' 36-credit hour MS in Interaction Design. It is focused on design, development, and application aspects. The program blends computer science and the arts to create a creative yet practical learning experience.
It is designed to attract students from a variety of backgrounds. The interdisciplinary curriculum is taught by experienced faculty. The diversity of the student body also helps to enlighten peers with insights into other fields.
These include the arts, social sciences, languages, and others. The program does require a certain level of HTML experience. Those lacking sufficient backgrounds will take an Intro to Web Development course or Code Academy classes. Examples include:
Intro to HTML
Learn CSS
Make a Website
Learn Responsive Design.
18 credit hours of core classes include:
Interaction and Interface Design
Information Architecture
Humans, Computers, and Cognition
Research Methods
Topics in either Advanced Interaction Design or User Researcher
Dynamic Web Sites or Interactive Multimedia
The program lists full course descriptions to give an idea of potential options. The graduate thesis route begins with a proposal form given to the director. This is followed by:
An in-depth literature review
Institutional review board approval
Research
A draft submission
The final, formatted thesis.
The computer science faculty core is small. Yet it is dedicated and passionate about the subjects they teach. The program's academic advising staff is adept at offering assistance for:
Registration
Scheduling
Issues with repeating or withdrawing from classes
Transfer credit hours.
The Career and Internship Center provides resume and interview prep services. Graduates become part of the University of Baltimore's 48,000+ alumni community. There are associated benefits and opportunities to attend events and make new friends.
Baltimore also offers a variety of scholarships. These include merit awards up to $1,000 a year and foundation awards based on application credentials. Students don't have to apply for these. There is automatic consideration at application time. Check the out of state and in state tuition fee aid page for more opportunities and deadlines. Application requirements for the program include:
Submission of all official transcripts
A3.0 or higher undergraduate GPA
Two letters of recommendation from either professors or employers
A resume/CV.
GRE scores (in some cases)
MS in User-Centered Design

Brandeis University is a small but friendly campus in the suburbs of Boston, Massachusetts. It was established as an inclusive institution on a mission of academic excellence, critical reflection, and improving the world.
It has a student body of just 5,700. Students never get lost in the shuffle and reap the rewards of more personalized attention. This still holds true in the school's 100% online programs. One example? The Master of Science in User-Centered Design.
The 30-credit hour master's is offered through the school's Graduate Professional Studies (GPS). It is a part-time STEM program based on subject matter fundamentals. It has just seven core classes and three electives. Students achieve program goals such as:
Learning prototyping
Application of human factors relating to user interactions
How to use research to make design decisions
How to collaborate on UX products
Core coursework includes:
Cognitive/Social Psychology of User-Centered Design
Design Ideation & Prototyping
Design Operation & Leadership
Information Architecture
Research Methods
UX Design
Capstone
Three electives include:
Demystifying Agile Project Management
Information Visualization Theory and Techniques
Mobile Applications & Responsive Web Design
Special Topics in User-Centered Design
Web Development Technologies
Course content is informed by advisory boards with strategic industry expertise. This ensures that students receive the most current, practical education possible. The Brandeis faculty stay abreast of recent developments in the field. This keeps the curriculum up-to-date. They have training in delivering instruction in online courses.
Students work with an advisor who does orientation and is there for support throughout the program. Classes are small. They are often between 12 and 20 students. Everyone receives ample assistance to understand challenging topics and complete all assignments over the weekend. Students also have opportunities to engage with faculty and peers live during review sessions.
Brandeis allows curious students to take two classes without applying to the official master's degree in human computer interaction. This lets them see if they like it. Those who do enroll in the program finish within one year. They can take up to four years if needed. Many students take just 2 years to complete this project based program.
The school hosts a handy online Student Briefcase portal. This offers assistance with everything. That includes:
Course registration
Textbook ordering
Email
Google Drive
Grade books
Transcripts
Campus-wide, the university's faculty includes winners of several prestigious national and international awards, including:
The American Academy of Arts and Sciences
Andrew Carnegie Fellowships
The Gairdner Award
MacArthur Fellowships
The National Academy of Sciences
The Nobel Prize
The Pulitzer Prize
Applicants to Brandeis' Master of Science in User-Centered Design program will send in:
Official transcripts
A resume
A 500-word personal statement of goals explaining the reason for pursuing the degree program
One letter of recommendation
Application fee
GRE scores (in some cases)
TOEFL or IELTS scores (for international students)
IF YOU ENJOYED THAT THEN CHECK OUT OUR ARTICLES ON THE MOST POPULAR MASTER'S DEGREES AND TOP 50 HIGHEST PAYING MASTER'S DEGREE PROGRAMS.