Ready to find your ideal master's program?
www.mastersprogramsguide.com is an advertising-supported site. Featured or trusted partner programs and all school search, finder, or match results are for schools that compensate us. This compensation does not influence our school rankings, resource guides, or other editorially-independent information published on this site.
From creating software applications for online shopping websites to video games and everything in between, the work of a software engineer has become some of the most in-demand.
The unique skills possessed by software engineers are required in just about every industry, so it only makes sense that the demand for skilled professionals is at an all-time high. According to the Bureau of Labor Statistics, there will be about 189,200 new openings for these professionals each year, on average, before 2030.
That's a growth of about 22%— a rate that's nearly three times the national average! The demand for new applications for tablets and smartphones alike has contributed to this rapid increase in jobs, as has the need for industries like healthcare and insurance to be able to administer policies and care digitally.
The pandemic that impacted us in 2020 and beyond only underscored the importance of being able to do things digitally and from your device, so it only makes sense that there's a massive demand for skilled software developers who have the skills necessary to program and test these new programs.
To become a software engineer or software developer, you will need to have a minimum of a bachelor's degree in software engineering or a related field, like computer and information technology. However, a master's degree will help you gain top-notch skills in communication, problem-solving, analysis, and of course, more technical areas like coding that you need to rise to a leadership position.
That's not to say that the road to completing your degree is always a smooth one, though. In fact, the courses involved in a software engineering degree, though enjoyable, can be somewhat challenging.
There's also the expense to be considered. Many would-be students find themselves hesitant about the high cost of earning a graduate degree. That's a valid fear—U.S. News & World Report states that total tuition for some two-year graduate programs can cost more than $100,000.
However, that doesn't have to be the case—especially not when you consider that there are plenty of affordable online masters in software engineering out there. Earning a software engineering degree is more attainable than ever if you have the drive and motivation to study hard.
An online degree makes learning more convenient than ever. You can study from the comfort of your own home without having to relocate to a new city to attend class on campus. That way, you can continue to care for your family members or attend to other life commitments, like a full-time job.
So what are you waiting for? There are programs to create and apps to test. Consider one of these top most affordable online master's in software engineering today!
See Also: 50 Best Online Cybersecurity Degree Masters
What Are the Best Software Engineering Degrees?
We know that you have educational goals that you're itching to pursue, but you may not know where to start. The editors of Master's Programs Guide utilize a unique ranking methodology based on the following five aspects:
25% Overall Degree Affordability: Average cost of undergraduate and graduate tuition per school
25% Graduation Rate: Number of students who start at the university and actually finish there
20% Earnings Potential: Average mid-career salary of school alumni
20% Selectivity: The number of students who apply versus the number who actually get accepted
10% Online Graduate Offerings: The number of programs offered online in each department
At Master's Programs Guide, we strive to do our best to guide you and your family toward a fruitful academic career. The pursuit of knowledge is a noble one, and we want to help you reach your goals.
See Also: 20 Best Affordable Master's in Information Assurance

Online Master of Science in Software Engineering
A public university founded in 1907, East Carolina University is located in Greenville, NC. It offers more than 175 different programs of study, many of which are found online. The school is ranked as one of the Top Public Schools and National Universities by U.S. News & World Report.
This publication has also ranked East Carolina University as one of the Top Performers on Social Mobility. This means that it has enrolled and graduated larger proportions of disadvantaged students. One of the ways that the school makes education more accessible for everyone is through its online programs.
This best online master's degree in software engineering is just one example of such a program. Offered both on-campus as well as digitally, this program combines traditional areas of computers and the more rapidly evolving field of software engineering. You'll graduate with the skills you need to develop, design, maintain, and test reliable software systems.
A program that is rooted in both theory and practice, it covers a broad range of topics, including software systems architecture object-oriented design, programming languages (including Java), and software project management techniques and tools.
You can pursue specializations both as a new software engineer or for one who has been working in the field for quite some time. Class sizes are extremely small, with all students required to complete a final project or thesis before graduation.
You'll take core classes like:
Software Engineering Foundations
Foundations of Software Testing
Software Project Management
You may also be able to complete a degree-specific internship as part of your studies here!
It first debuted in 2008 and provides students with the hands-on skills they need in the modern job market. It is recognized as one of the best degrees in terms of its quality and value alike.
Tuition rates are low for this program, starting at just around $7,536 per year for residents of the state of North Carolina. In addition to affordable tuition rates, this program also offers financial aid to those who qualify.

Online Master of Science in Software Engineering
A large research institution with a reputation for academic and industry excellence, Texas Tech University is located in Lubbock, TX. In addition to dozens of undergraduate majors, graduate students will have plenty of top master's degree options to choose from, too, including those administered by the award-winning Jerry S. Rawls College of Business Administration and the Edward E. Whitacre Jr. College of Engineering.
Texas Tech is ranked the Top Public Schools in the country by U.S. News & World Report—and for good reason. In addition to quality academics, the school has a small student-to-faculty ratio of just 19:1.
Another high-value master's software engineering can be found at Texas Tech University. This program will provide you with a solid foundation in the design, creation, and maintenance of complicated software systems. You'll learn how to use traditional engineering process methods along with newer and more advanced software engineering concepts and practices in software design and quality assurance.
The program is offered by Whitacre College of Engineering, a globally recognized college composed of a community of scholars. The school is ranked among the best in the nation, with intimate classes and award-winning faculty. You'll be able to participate in hands-on internships and study abroad experiences like the International Experience Initiative to give you the experience you need to be successful in your career.
You'll have access to a variety of international research facilities, including the Center of Excellence in HIgh-Reliability Organizations and Processes and the National Institute for Engineering Ethics. In fact, this school is one of only 81 public institutions listed in the top tier by the Carnegie Classification of Institutions of Higher Education.
The master's in software engineering is one of several different programs offered by this department, with other programs including:
Master of Science In Systems and Engineering Management
Master of Science in Computer Science
There are numerous graduate certificates you can choose from, too.
While the academics are certainly impressive on their own, you can't beat the affordability of this program, either. At Texas Tech University, nearly half of all students receive some form of need-based financial aid. There is also merit-based aid available to students who qualify. Many graduate students are supported by fellowships and assistantships, which pay at least $29,000 per year!

Online Masters Degree in Software Engineering
West Virginia University has an idyllic location in Morgantown, WV, resting along the shores of the Monongahela River. However, you don't have to step foot on campus (ever!) if you don't have the time or desire to do so. This school is home to a myriad of online degrees. It offers nearly 200 different bachelor's and graduate programs spread out among 15 colleges, and many of these are available partially or wholly online.
This university is just one of many in the large WVU System. With an enrollment of more than 29,000 students, the school has a record $195 million in research funding, with researchers working hard to develop new theories and solutions in software engineering and related fields. In fact, the school is ranked in the top 3% of more than 19,000 universities around the world in recent Center for World University Rankings.
This top online master's degree in software engineering is offered by the Lane Department of Computer Science and Electrical Engineering. It will provide you with the skills you need to better understand the development design and management processes of various software systems and applications. From how to identify and analyze client needs to gaining the skills you need to implement software-based solutions, this program is one of the fastest-growing in the nation.
You will take a set of core courses including:
Software Project Management
Software Verification and Validation
Software Analysis and Design
Software Evolution
Object-Oriented Design
After completing the core classes, you'll be able to move on to advanced electives like Software Engineering of Mobile Applications and Data Analytics with Applications in Software Engineering.
Of course, there are plenty of opportunities to participate in things like research and independent study/experiential learning projects, too!
At just $682 per credit hour, this program is one of the most affordable in software engineering that you will find. It consists of 33 total credit hours and 11 courses. Generous financial aid is available. In fact, the school is one of the best in terms of financial aid for out-of-state students, awarding many out-of-state scholarships each year.
In addition to extensive financial aid and low tuition rates, you'll also have access to resources that will help you land a job. The Career Services Center will walk you through every aspect of the job search, including resume preparation to interview training. The school also hosts multiple virtual and in-person career fairs that bring hundreds of employers directly to you. Some of the most impressive? Apple, NASA, and the U.S. Department of State, just to name a few.
Online MS program in Software Engineering
Despite only being founded in 1957, this relatively young state university in Fullerton, CA is one of the best and most prestigious in the state. Located just 30 miles from Los Angeles, the school's location in the heart of Orange County makes it a premier spot for everything "tech."
You'll find another best value master's software engineering at California State University-Fullerton. This degree is designed for professionals who are already working in the field of computer science who want to further their skills and pursue graduate-level training in software engineering.
You'll learn all the industry-standard skills you need including:
software process
software requirements
software process assessment and improvement
software architectural design
software engineering ethics
Core classes include:
Software Verification and Validation
Systems and Software Standards and Requirements
Software Maintenance
You will have the opportunity to network extensively with other like-minded software engineering professionals. This degree is a high-value option for learners who want the same quality of education they would get on-campus without having to physically step foot on campus.
You don't just have to take our word for it, either. This school is top-ranked by U.S. News & World Report, Intelligent.com, and more.
Finally, it's worth mentioning the affordability of this program, too. Like all of the schools on this list, California State University has affordable tuition that starts at a total program cost of just $14,076 for California state residents.
Online students not only can apply for the same types of financial aid as on-campus students, but are also able to access all the same facilities including:
Free Student Software
Health Center
Pollak Library
Student Technology Services
Online Masters program in Software Engineering
A public university founded in 1963, Kennesaw State University is ranked one of the best National Universities by U.S. News & World Report. Despite being a major public university the school has a small student-to-faculty ratio of just 21:1. You'll get to know your fellow students and expert instructors closely—even when you're studying online.
The online Master of Science in Software Engineering offers a comprehensive education in the discipline. It is one of the many programs administered by Kennesaw State's Digital Learning Innovations Team, with other options including a graduate certificate in Software Engineering Foundations and much more.
The degree consists of seven required core courses, three to four electives, and a final capstone experience.
For this capstone experience, students have the option of choosing either a thesis or a project. Courses you take may include:
Requirements Engineering
Software Architecture
Software Testing and Verification
Software Project Planning and Management
This affordable degree has plenty of financial aid opportunities you can apply for including federal work-study, graduate research assistantships, and much more. Internships and cooperative learning experiences are a core element of this degree too, with many students choosing to work with an industry partner during their time in school.
Plus, the KSU Career Service is actively involved in helping students find jobs both during their time in school as well as after. It's a great resource for any student who wants to be able to land a rewarding job after graduation (or perhaps even before)!
#6. North Dakota State University-Main Campus
Online Master's Degrees in Software Engineering
North Dakota State University is a public school that was founded in 1890. Located in the city of Fargo, the school offers more than 100 different academic majors to choose from along with more than 300 campus clubs and organizations.
While the university is perhaps best known for its programs in things like agriculture, business, and education, you'll also find one of the nation's best software engineering master's online here, too. The software engineering program is just one of many transformations online degrees you can pursue as a distance learner at North Dakota State.
This top master's degree in software engineering is just one of the many programs offered by the Department of Computer Science at North Dakota State. Here, you'll learn all the tools, techniques, and methodologies you need to know to manage the entire software life cycle.
It has a curriculum that is meant to appeal to full-time and part-time students alike. There are two graduate degrees in software engineering here—a Master of Software Engineering and a Master of Science in Software Engineering. The latter is ideal for students who are interested in research. There's also a graduate certificate if you're only seeking foundational knowledge in software engineering.
Whichever you choose, you're sure to be successful in software engineering after completing this program. You'll take core courses such as:
Software Testing and Debugging
Introduction to Database Systems
Software Complexity Metrics
Knowledge-Based Systems
In all, you'll complete around 33 credit hours of study.
This affordable degree features low tuition rates that start at around $8,951 per semester. Generous amounts of financial aid are available for students who qualify, too.

Online Master of Computer Science degree in Software Engineering
A public university founded in 1963, the University of West Florida is a suburban university located about 10 miles from downtown Pensacola. If gorgeous scenery is what you're after, you'll find it at this school, which has its own wilderness preserve and beachfront property in Pensacola.
However, you don't have to study on-campus in order to benefit from this university's quality academics. It has a variety of programs that are available entirely online to make earning a degree easier and more convenient for distance learners.
Ranked as a Best Value School, a Best College for Veterans, and a top Regional University in the South by U.S. News & World Report, the University of West Florida should be at the top of your list as you search for the ideal master of computer science in software engineering.
This program has small class sizes and allows you to interact and receive individualized attention with research faculty just as you would on campus. You'll have the flexibility you need to study at your own pace and be able to take courses in topics like:
algorithmic programming
parallel programming
machine learning
data processing
It's the perfect degree for the learner seeking a greater understanding of the field as well as for computer science professionals. It includes a total of 30 credit hours of study including 15 credit hours of core computer science topics. You can choose to customize your degree in software engineering or data analytics with nine credit hours of elective courses in either area.
An affordable program, it charges fees on a per-semester basis (meaning you can save money by taking more courses at once). It requires six semesters to complete, depending on transfer credits. As part of the Yellow Ribbon Program, the university makes it easy for active duty and veteran military members to afford their education, too.

Online Master of Science in Information Technology with a Specialization in Software Engineering
The University of Maryland-College Park is a public institution that was founded in 1856. It is located right in the middle of Baltimore and Washington, D.C. with an urban campus that's easy to access by most. The school even has its own subway stop on the D.C.-area Metro system!
However, if you have no interest in ever taking classes on campus, that's okay, too. There are still options! The university offers many programs entirely online, including the Master of Science in Information Technology with a specialization in software engineering.
This program will teach you how to develop and maintain reliable software systems. There is both a master's degree and a graduate certificate in engineering for you to choose from. Your courses will focus primarily on three technical areas—systems engineering, computer engineering, and cybersecurity.
You'll take around 30 credit hours (or 10 courses) of study, choosing electives in areas like cybersecurity and systems engineering to customize your degree. You will also complete a set of core courses that include:
Software Engineering
Software Design and Implementation
Software Testing and Maintenance
System and Software Requirements
This program has low tuition rates that start at around $768 per credit hour. You can apply for financial aid, too, including grants, scholarships, and assistantships.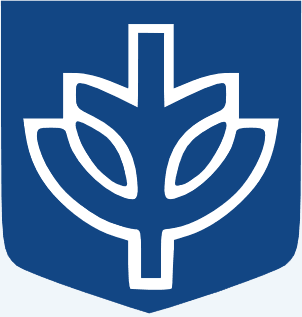 Online Masters Degree in Software Engineering
With five campuses in and around Chicago, DePaul University is another top school to consider if you value convenience over anything else. This school is home to all kinds of services and facilities that cater to nontraditional students, including the School for New Learning, a facility that is designed specifically for adult learners.
That's just one of the reasons why we have included DePaul University on our list of the best master's in software engineering. Here, you'll gain skills that are widely applicable in many kinds of industries.
It features multiple optional concentrations so that you can further customize your degree. Choices include:
Entrepreneurship and Technology Leadership
Real-Time Game Systems
Software Architecture
Software Development
You'll learn all the technical aspects of software engineering including:
software construction
quality assurance
software project management
The degree can be completed either online or on-campus, but you'll find that either way, you'll likely have wonderful career outcomes.
In fact, the School of Computing reports that 95% of its master's graduates were employed, continuing their education, or not seeking employment within six months of graduation. The average salary of these graduates was around $80,000!
Online Master of Science in Software Engineering
Nova Southeastern University is a private university that was founded in 1964. It's ranked as one of the country's top National Universities by U.S. News & Report and is known for its programs in healthcare, education, and of course, computer and information sciences.
You'll find another one of the best online master's in software engineering at Nova Southeastern University. This school will prepare you to become a leader in computer science, either as a programmer, analyst, developer, or something else.
You can choose from six different concentrations in real-world computing, artificial intelligence data science software engineering, or computer systems. There's even a concentration in information assurance and cybersecurity that's recognized by the U.S. National Security Agency and its affiliated federal agencies!
This accelerated program is one of the best options to consider if you want to advance your future in as little time as possible. Courses last eight weeks each and can be completed in just one year of study.
30 total credits, or 10 courses, are required. There are three start dates per year, with courses offered online as well as on-campus at the Fort Lauderdale/Davie campus. Tuition starts at just $905 per credit hour with significantly discounted rates available through the employer tuition program. It's a bargain for its overall value, to say the very least!
FAQ
What is the cheapest online software engineering degree?
The schools listed in our ranking, including East Carolina University, Texas Tech University, and West Virginia University, represent the least expensive software engineering degrees. However, that list is by no means exclusive.
Other schools with affordable online software engineering degrees include:
University of the Potomac
University of Maine at Augusta
Southern New Hampshire University
Keep in mind that the posted tuition of a university might not be what you actually end up paying, either. There are all sorts of financial aid options available to students in software engineering programs, including grants, scholarships, and student loans. Many students participate in fellowships that make the cost of attendance more affordable–or sometimes make it so that a degree in software engineering costs nothing at all!
Not only that but it may make sense for you to check in with your employer to see what sorts of tuition reimbursement programs they offer. These programs make earning a degree low cost or sometimes even free since employers like to see that you have the skills necessary to be successful in your job.
What is the top online master's software engineering—no GRE required?
The GRE, or Graduate Record Examination, has long been considered the standard requirement for graduate schools around the country. However, more and more universities are turning to a no-GRE or GRE-optional policy for admissions, choosing instead to rely on other areas of your application to evaluate your readiness for graduate work.
Some of the best universities that do not require the GRE for admission include:
Arizona State University
Johns Hopkins University
Iowa State University
North Carolina University
Pennsylvania State University
George Mason University
Is a master's degree in software engineering worth it?
Graduate student loans account for 40% of all federal student loans issued, a scary thought when you acknowledge that there are no caps on how much graduate borrowers can take out.
However, there are all kinds of ways to make earning your master's degree more affordable. Starting with the list of affordable programs is one such way, but it's also a good idea to consider how you'll pay back your student loans after you graduate.
Fortunately, a master's degree in software engineering has an excellent return on investment. With a master's degree, according to U.S. Census Bureau data you can expect to earn around $15,000 more per year (or higher) with a master's degree than you would with just a bachelor's. That's true of graduates in all fields, but especially in-demand tech fields such as software engineering.
Plus, the demand for software engineers is extremely high. You won't have trouble finding a job in any industry (or in any city) with this kind of degree.
So is a master's degree in software engineering worth it, both in terms of the time and money you must invest to earn your degree? Only you can be the judge of that—but most people would say, "absolutely!"
How many years is a master's degree in software engineering?
Most master's degrees in software engineering take around two years to complete when you study full-time. If you decide to take classes on a part-time basis to accommodate other commitments, it will take you around three years to finish when you are taking two classes per semester.
You may also be able to pursue an accelerated software engineering degree. In many cases, earning an accelerated degree will allow you to graduate in a year or sometimes even less!
Once you're enrolled in a program, you will take classes that teach you how to design each piece of an application or system as well as how to create a variety of models, diagrams, and other demonstrations to show programmers the appropriate software code for an application. You'll also learn strategies that will help you identify project risks, document various aspects of applications or systems, and recommend software upgrades to companies and individuals.
You may be able to specialize your studies in things like:
applications software development
systems software development
Of course, an internship or cooperative learning experience is often at the core of these degrees, too, allowing you to gain hands-on experience in the industry before you graduate.
What is a software engineering salary?
With a software engineering degree, it's most likely that you will go on to a career as a software developer, tester, or quality assurance analyst. In this kind of job, you will design computer programs and applications or test programs for problems and defects.
As you might expect, these jobs are not only in exceptionally high demand but they pay remarkably well too. The average salary, according to the Bureau of Labor Statistics data for 2020, is around $110,150 per year, or a whopping $52.95 per hour.
Although that's simply an average, the lowest 10% of earners still managed to bring in around $65,210 while the highest 10% of earners received more than $170,100. Not too shabby!
The wages do vary slightly across industries, with workers in the software publishing niche and manufacturing bringing in significantly more money than those working in insurance, computer system design, and related services. Nevertheless, you can expect to earn quite a high salary when you decide to work as a software engineer!