Ready to find your ideal master's program?
www.mastersprogramsguide.com is an advertising-supported site. Featured or trusted partner programs and all school search, finder, or match results are for schools that compensate us. This compensation does not influence our school rankings, resource guides, or other editorially-independent information published on this site.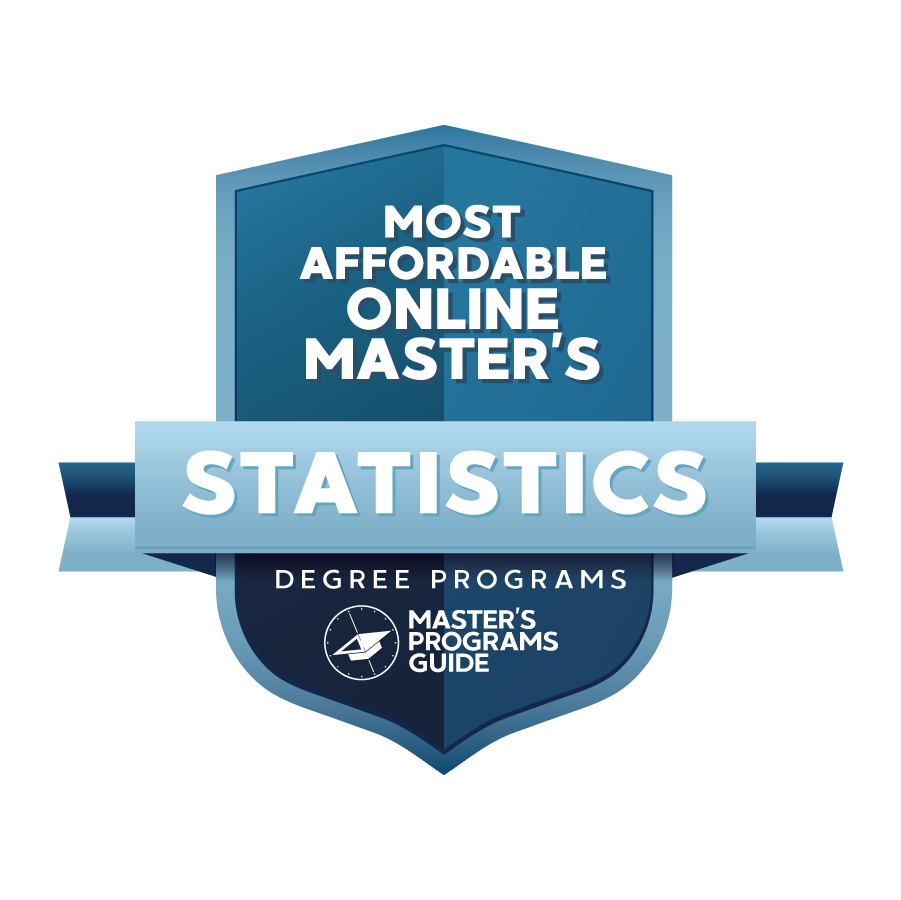 Does analyzing data get your heart beating faster? Do you love the way that digits line up in perfect sequences? Do you interpret meaning from analytics, numbers, and calculations that nobody else appears to notice?
If so, then earning an online master's in statistics might be a smart choice for you.
Statistics is a highly interdisciplinary field, and while it's certainly not for everyone, it is a field that is in high demand. It's a great fit for someone with an analytical mindset who enjoys crunching numbers, deriving meaning from mathematical equations, and analyzing complex data sets.
Plus, earning a master's degree in statistics will open the door to a myriad of career opportunities—and unparalleled job growth and wage potential.
See Also: Best Online Master of Mathematics Programs
What is a Master's in Statistics?
A master's degree institutes will provide you with advanced training in applied and mathematical statistics. Most often offered as a Master of Science degree, it is one step further than a basic bachelor's degree and can prepare you with the expertise you need for a variety of careers. You might work as a practicing statistician or a researcher in another field.
The best program in statistics will allow you to engage in consulting or collaborative research, along with specialized coursework in emphasis areas of your choosing. This will help you form the solid foundation you need for a highly rewarding career.
Ultimately, your coursework will train you in the development and research surrounding the many methods to collect, analyze, interpret, evaluate, and present sets of data. If you have a passion and aptitude for mathematics and statistics, then a master's in statistics is a smart choice for you.
If you're already working and considering going back to school, you might find yourself feeling a bit discouraged about your prospects. How are you going to be able to earn your master's degree when your schedule is already jam-packed with other commitments, such as those imposed by your job or family obligations?
An online degree can be your saving grace. When you choose to study online, you'll benefit from flexible course schedules that often allow you to take classes when it's most convenient for you (whether that's 3 am or 3 pm, the choice is yours!). Typically, online degrees tend to be much more affordable than their on-campus counterparts, too.
When you decide to enroll in an online degree, you won't have to worry about paying for things like housing, transportation, or parking. You can take your classes from the comfort of your own home. Although you're probably pretty good with numbers if you are interested in a degree in statistics, it doesn't take a statistician to realize that an online degree can be an excellent value. 
See Also: Best Statistics Masters Programs
What Are the Best Online Master's in Statistics Degrees?
We know that you have educational goals that you're itching to pursue, but you may not know where to start. The editors of Master's Programs Guide utilize a unique ranking methodology based on the following five aspects:
25% Overall Degree Affordability: Average cost of undergraduate and graduate tuition per school
25% Graduation Rate: Number of students who start at the university and actually finish there
20% Earnings Potential: Average mid-career salary of school alumni
20% Selectivity: The number of students who apply versus the number who actually get accepted
10% Online Graduate Offerings: The number of programs offered online in each department
At Master's Programs Guide, we strive to do our best to guide you and your family toward a fruitful academic career. The pursuit of knowledge is a noble one, and we want to help you reach your goals.
See Also: Best Online Masters in Statistics No GRE
Master of Science in Statistics
Texas A&M University is a public land-grant research university located in College Station, TX. founded in 1876, this school is the flagship institution of the state university system. It has a student body that is the second largest in the country and holds simultaneous designations as a land, space, and sea-grant institution.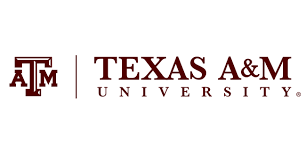 It's received generous funding from major organizations like the National Aeronautics and Space Administration, the National Science Foundation, and more. Because of this, it's one of the best places to pursue a research-oriented degree like a master's in statistics.
Texas A&M University offers a best value online master's in statistics that is one of the most comprehensive in the country. This program is flexible enough to allow you to develop your own interests while also going in-depth into fields like computational statistics, statistical methods, and the theory of statistics.
You will be able to choose from either a thesis – or non-thesis option when you enroll. If you choose the non-thesis option, you will complete a final oral presentation and written report. Alternatively, you can complete extra courses in an emphasis area such as applied statistics, biostatistics, computational statistics, theoretical statistics, or applied analytics and data science.
If a Ph.D. is what the future holds for you, then there's a pathway that will enable you to do that, too. In fact, you can substitute some of your required master's-level courses for doctoral classes to help you get ahead.
In addition to the top online Master of Science in Statistics, Texas A&M also offers an applied statistics certificate and a traditional on-campus program. However, the online degree is largely regarded as one of the country's best and most flexible. GRE scores are optional and all courses can be completed 100% online. You'll benefit from a wide range of electives, online office hours, and the ability to start taking classes during any semester. You don't have to wait until the fall to join a cohort!
All courses are recorded live in the classroom so you'll feel as though you're part of a community when you log in to complete your coursework. You'll get the same degree and diploma as local students and receive the same diploma. Not only that, but this affordable program boasts low tuition and offers online students the ability to apply for generous financial aid opportunities.
Master of Science in Statistics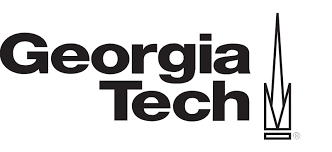 Georgia Institute of Technology is so ubiquitous that it's often referred to simply as "Georgia Tech" or even just "Tech." This public research university is known for its programs in things like computer science, engineering, and mathematics. Once a trade school, Georgia Tech is now a large technical institute and research university with an enrollment of more than 36,000 students.
The Master of Science in Statistics is offered as a joint venture between the School of Industrial and Systems Engineering and the School of Math. It can be used to help students progress toward an eventual doctoral degree in Applied Statistics, Bioinformatics, or Mathematics, or it can lead to a professional career in statistics.
In total, you will complete around 30 hours of coursework, with most of your classes taken in statistics and mathematics. Core courses include things like:
Design and Analysis of Experiments
Mathematical Statics
Real Analysis
Statistical Estimation
Computational Statistics
You can also take classes that allow you to focus your studies on a specific area of application like psychology, mechanical engineering, or operations research.
Whichever you choose, you'll find that this program does an excellent job of preparing you to meet your personal and career goals. It's an affordable program with tuition and fees starting at just $16,258 for in-state students. There is generous financial aid available for students who qualify, too, including scholarships, grants, and loans.
Finally, know that there are plenty of ways to get involved on campus at Georgia Tech—even if you choose not to ever set foot on campus! You can join organizations like the American Mathematical Society's Graduate Student Chapter, attend the Research Horizons seminar, or participate in the Association for Women in Math Chapter. The opportunities are endless!

Master of Science in Statistics
Texas Tech University was known as Texas Technological College until 1969 and is highly regarded for its research-oriented degrees in things like atmospheric sciences, grid computing epidemiology, and more. Of course, statistics is one of the most popular majors here, but the school has more than 150 other majors to choose from, too.
With an enrollment of more than 40,322 students, it's easy to see that there is something at Texas Tech for just about anyone. The school serves students from more than 50 states and 100 different countries, with alumni going on to rewarding careers in just about every industry.
This program consists of 36 credit hours of graduate work, including six credit hours for the master's thesis. You'll need to take classes like:
Intermediate Mathematical Statistics
Regression Analysis
Design of Experiments
Theory of Linear Statistical Models
Time Series Analysis
This affordable program features tuition that's charged based on the minimum full-time course load of 18 hours per academic year. You can take more classes per semester if you'd like to graduate more quickly and will pay, on average, right around $25,688 per year as an in-state student. There's plenty of financial aid you can apply for, too, including grants and loans. Employee tuition assistance waivers are also available.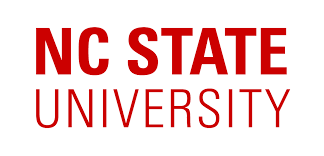 Master of Science in Statistics
Another high-value master's in statistics can be found at North Carolina State University. This school is located in Raleigh, NC, and is part of the famed Research Triangle with Duke University and the University of North Carolina at Chapel Hill. Here, you'll be able to choose from more than 100 different degrees in dozens of fields of study.
The urban school offers a 2,110-acre campus to its students, but if you'd rather learn from home, don't worry—there's no need to ever set foot on campus. You can complete all courses in the Master of Science in Statistics entirely online.
There are multiple concentrations available. You can pursue a traditional pathway with no concentration, allowing you to pursue core areas of statistics like the design of experiments, or you can dive headfirst into specializations like:
environmental statistics
biostatics
statistical genetics
financial statistics
You can even pursue a minor or a co-major if you want to challenge yourself!
Yet another affordable program, the Master of Science in Statistics at NC State has low tuition rates starting at just $11,702 per year. The school offers scholarships, grants, loans, and student employment opportunities to help lower the cost of attendance even further.
Masters in Statistics
Not to be confused with the University of Iowa, Iowa State University is a large public land-grant research university located in Ames, IA. The largest university in this state, it was uniquely coeducational from the start. It was also the country's first designated land-grant institution. Clearly, it's a groundbreaking school that's known for its many "firsts!"
This school also offers one of the country's oldest and most acclaimed programs in statistics—a degree that is now available online to make learning more convenient for students from all backgrounds and in all locations.
This top Master of Science in Statistics allows students to work closely with the Statistical Laboratory. The first statistics unit created in the country, it is involved in extensive research and is regularly ranked highly by publications like U.s. News & World Report. The department is home to 140 graduate students and receives funding from the National Science Foundation and other sources so that generous fellowships can be offered to the strongest applicants.
The degree requires 34 credit hours of study and includes classes in subjects like:
Statistical Methods
Theory of Probability and Statistics
Introduction to Statistical Computing
At Iowa State University, you won't have to pay an arm and a leg in order to get a degree in statistics. As a graduate student, you'll pay an average of $11,404 in tuition per semester. ALthough non-resident students pay slightly more, all students are eligible to apply for financial aid, including scholarships, grants, loans, and fellowships.
MS in Statistics
The University of Colorado Denver is located in scenic downtown Denver, sharing a variety of facilities with the nearby Metropolitan State University of Denver and the Community College of Denver. It offers both undergraduate and graduate programs of study, with more than a third of the school's population consisting of graduate students.
In addition to on-campus students in this bustling metropolis, the University of Colorado Denver also has an impressive 11,000 additional online students. There are plenty of good reasons to study online with this institution. Not only will you have access to all of the same facilities as you would on campus (including the many libraries, academic support services, and extracurriculars) but you'll also learn from the same outstanding faculty.
This degree requires 30 hours of coursework and culminates in a written project and final oral exam. Your final project is a student-centered independent research assignment that will enable you to pursue a topic of personal interest.
In addition, you'll take core classes such as:
Probability
Applied Regression Analysis
Workshop on Statistical Consulting
Introduction to Mathematical Statistics
You will also be able to take around nine credit hours of statistics electives. The available electives vary between semesters but include things like Bayesian Statistics and Statistical and Machine Learning.
To attend UC Denver, you'll pay just $10,695 per year for tuition and fees. That's the cost of taking 12 credit hours each term. Plus, nearly three-quarters of all full-time students receive some form of financial aid through grants, scholarships, work-study, loans, and more. The university also makes a strong effort to connect graduates with networking connections and career prospects to help them improve their earning potential and increase their return on investment after graduation.
Master of Science in Applied Statistics
California State University-East Bay is a public university located in Hayward, CA. Part of the massive 23-campus California State University system, this school has a student body of nearly 15,000 students, many of whom choose to study exclusively online. It has multiple campuses around the East Bay region, including those in Oakland and Concord, if studying online is not the right choice for you.
You'll find another one of the best online masters in statistics at California State University-East Bay. This program is flexible enough to serve the needs of students who have backgrounds in all kinds of disciplines, including those in mathematics and statistics along with computer science, business, engineering, economics, and more. You'll be able to choose from concentrations in:
Actuarial Science
Mathematical Statistics
Data Science
Applied Statistics
Regardless of whether you choose to pursue a concentration, you'll take core classes like:
Analysis of Variance Models
Probability and Statistical Theory
Bootstrapping Methods
Advanced Stochastic Processes and Simulation
Linear and Logistic Regression
You will also complete a final capstone project that will enable you to demonstrate your knowledge of all that you have learned in your program of study.
This affordable program features tuition and fees starting at just $2,708 per semester for graduate students. Plus, you can apply for generous financial aid opportunities like grants, scholarships, and fellowships, too.
Master of Science in Statistics
As the flagship university of the University of Illinois System, the University of Illinois Urbana-Champaign is also one of the largest. It enrolls more than 56000 undergraduate and graduate students, many of whom study online. This is a designation that makes this school one of the largest public universities in the nation!
Despite its large size, you won't feel as though you're just another face in the crowd here. In fact, the University of Illinois Urbana-Champaign has an average student-to-faculty ratio of just 20:1. You'll love the close-knit feel you get in your classes here, and that's something that's true in all programs—including the online Master of Science in Statistics.
This degree provides learners with advanced training in applied statistics and mathematics while also enabling them to pursue specialized coursework in a variety of emphasis areas. It's meant to prepare learners for careers as practicing statisticians as well as for Ph.D. studies in statistics or related fields.
You will complete around 32 to 36 credit hours of study, including those in:
Statistics and Probability
Advanced Regression Analysis
Analysis of Variance
Stochastic Processes
Here, you'll pay low tuition rates of just $16,866 for in-state students. The school offers generous, all-encompassing financial aid packages that can help cover the cost of tuition and campus fees, too. It is an affordable option for just about any student.
MS Statistics & Biostatistics
A public research university located in San Diego, CA, San Diego State University was first founded in 1897 as the San Diego Normal School. Originally dedicated to educating aspiring teachers, the university now offers dozens of majors spread out among multiple liberal arts colleges and nearly a dozen focused schools (such as those for art and design, social work, public affairs, and more).
San Diego State University has also been repeatedly recognized for its ethnic and racial diversity. It's one of the top ten schools in the country when it comes to conferring degrees upon minority students, many of whom choose to study online.
The online master's degree in statistics and biostatistics at San Diego State University is just one of many offered by the award-winning Department of Mathematics and Statistics. This degree includes required courses like:
Advanced Mathematical Statistics
Applied Regression Analysis
Time Series Analysis
Data Mining Statistical Methods
In all, you will take around 31 or more credit hours.
The degree has a thesis and non-thesis option and even an optional concentration in biostatistics. You'll be able to work with a graduate advisor for every step of the process, who will help you make key decisions regarding the courses you take and the progression of your degree.
Not only that, but this program is incredibly affordable. The average student pays just $9,570 per year as a state resident living off-campus. Many fees are waived for online students, too, and as is the case with most of the universities on this list, there are ample financial aid opportunities available here, too.
Plus, you'll be able to pursue opportunities as a teaching assistant or "homework grader" in the Mathematics and Statistic Learning Center. It helps you earn money to cover the cost of tuition while also gaining valuable work experience.
Master of Science in Statistics
California State University-Long Beach is located, as you might gather, in the scenic and ever-sunny beachside town of Long Beach, CA. However, you don't have to study on campus in order to soak up all the benefits of this university (you just need to be there for the rays). Many programs are offered 100% online, too.
Cal State offers a dynamic Master of Science in Statistics that includes a minimum of 30 graduate credit hours of study. You'll take classes like:
Directed Studies in Applied Statistics
Regression Analysis
Experimental Design
Statistical Inference
Your courses will train you to use statistical methods to draw meaningful and valid inferences from data. You'll learn how to use a variety of statistical software, including SPSS and Minitab, to analyze real-world data.
Most students can graduate in just four semesters, gaining an in-depth knowledge of the discipline while learning from eight full-time faculty members in a close-knit environment. You can choose from a thesis, comprehensive exam, or project option in order to graduate, allowing you to demonstrate what you've learned in the format that makes the most sense to you.
Cal State Long Beach offers an affordable tuition rate that starts at just $3,588 per semester for in-state students. There are lots of statistics-specific scholarships available, too, including the Mentored Excellence Toward Research and Industry Careers Scholarship and the Barbara Turner and Kenneth K. Warner Endowed Award in Mathematics.
FAQ
What will I learn in a master's in statistics online?
Each online master's in statistics will vary in terms of the curriculum and course options that are available to you However, most emphasize applied statistics and mathematics. Often, you can apply with a bachelor's degree in any major, although you'll likely need to take some prerequisite coursework to help catch you up and to prepare you for more rigorous coursework.
The beauty of a master's in statistics is that the curriculum is typically meant to be interdisciplinary. You will likely be able to take courses in other areas, like nutrition, business, biology, economics, psychology, and more, so that you can customize your studies to whichever career path entices you most.
You'll usually complete at least three semesters of full-time study, around four to five courses per semester, to earn your degree. Depending on the program structure, though, you may be able to finish in as little as one year!
You will take a blend of required courses and electives, with required courses including subjects like:
Theoretical Statistics
Stochastic Processes
Applied Statistics
Applied Regression and Design
Analysis of Variance
How much does a Masters in Statistics cost?
The cost of any degree, including an online master's in statistics, is an important consideration for any prospective graduate student to make. Look at the overall tuition price but don't limit yourself to just applying to schools that only fall within a specific range. You also need to consider factors like books and supplies along with the cost of tuition.
Online degrees do tend to be cheaper than their on-campus counterparts, in part because many common expenses related to attending college are no longer present (such as transportation expenses). Plus, the overall tuition costs are often lower, too, since colleges don't have to invest as much money in offering online courses as they do those that are offered in the traditional, brick-and-mortar sense.
Financial aid can often help fill in any gaps that may be left when it comes time to pay for your degree. Be sure to fill out the FAFSA (Free Application for Federal Student Aid) so that you can qualify for need-based financial aid like grants and loans, and of course, ask the financial aid office at your college about any special scholarships, fellowships, or other funding opportunities that might be available to incoming students.
Of course, there are often outside scholarships you can apply for, too, such as the Lingzi Lu Memorial Award from the American Statistical Association and the Pride Foundation Scholarship.
Here's a general idea of how much an online master's in statistics might cost. The typical graduate tuition and fees at public institutions cost an average of $12,171 for the 2018-2019 academic year. Private schools charged around $27,776 for the same types of fees and programs. Of course, tuition varies depending on the school and major, but those are some estimates you can use to start planning out your budget.
Is a master's in statistics worth it?
A master's in statistics is worth it for so many reasons. There are the tangible benefits—you will likely notice an immediate or near-immediate boost to your salary and heightened availability of various high-ranking job prospects—as well as those that are a bit more difficult to notice.
Earning a degree in statistics will provide you with the education you need to boost your self-confidence and leadership skills. While a bachelor's degree will often provide you with the theoretical and practical knowledge you need to get most entry-level jobs, only a master's will provide you with the research and management skills you need for a top-level managerial position.
So what sorts of jobs can you get with a master's in statistics? As a STEM field, statistics is a discipline that offers career opportunities spanning many fields, including those in product development, marketing, government, finance, healthcare, and more.
Some of the most common jobs pursued by statistics majors include data scientist, mathematician, applied statistician, sports analyst, economist, and more. The Bureau of Labor Statistics anticipates a growth in the availability of mathematician and statistician jobs by a whopping 33% by 2030. That's nearly six times the national average!
How much does a master's degree increase your salary?
Earning a master's degree will help you earn a significantly higher salary. The average wage for full-time workers ages 25 and over whose highest level of education with a master's degree was $68,000 in 2015, according to the Bureau of Labor Statistics. Candidates with bachelor's degrees as the highest level of educational attainment only earned about $56,000 on average.
As a mathematician or statistician, you can expect to earn a salary of around $93,290 per year on average. Most of these jobs can be found in the federal government as well as in scientific research and development companies.
If you choose to work as a data scientist, you could earn up to $126,830 per year, or $60.97 per hour. These jobs are expected to grow rapidly, with a 22% growth in new positions expected by 2030.
Getting an additional certification in addition to your master's degree can help give your salary a nice little boost, too. Consider pursuing certification as a Chartered Statistician, an Accredited Professional Statistician, or even as a math teacher.
What is the best online master's in statistics—no GRE required?
Finding the right online master's in statistics can be challenging. However, you'll want to choose one that offers online learning in an asynchronous fashion so that you can take your classes when it's most convenient for you. Consider both private and public schools in your search.
Although private schools have a reputation for being more expensive, they generally offer financial aid to help offset the higher cost of attendance.
When you're searching for an online master's in statistics, be sure to choose one that is accredited. This adds to a program's credibility and may offer you some insight into which programs best meet national standards for excellence.
It will also be helpful for you to look at admission requirements for your school or schools of choice. In the past, just about every graduate program required applicants to complete the GRE, or Graduate Records Examination. This standardized test is still required by many programs, but not all. Instead, schools are choosing to look at other aspects of a candidate's application.
Some of the best online master's in statistics with no GRE required include:
Maryville University
Elmhurst College
Illinois Institute of Technology
DePaul University
In addition to the GRE (in certain cases only, of course!) Other admissions requirements include the submission of transcripts and letters of recommendation. You may be asked to have a minimum GPA (typically a 3.0 or higher on a 4.0 scale) or to submit supplemental documents like a personal essay, resume, or to schedule an interview.