Ready to find your ideal master's program?
www.mastersprogramsguide.com is an advertising-supported site. Featured or trusted partner programs and all school search, finder, or match results are for schools that compensate us. This compensation does not influence our school rankings, resource guides, or other editorially-independent information published on this site.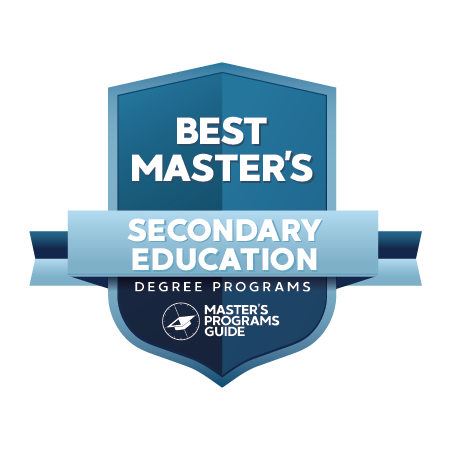 COMMON APPLICATION AND ADMISSION QUESTIONS
Teaching demands a higher level of commitment than many other professions. Those teachers who are ready to take their careers to the next level through a graduate degree program–like from our list of the best Master's programs in Secondary Education–must be ready to devote themselves fully to the rigors of study and assessed teaching practice. 
As you know, every higher education institution has different admission standards, and so does each individual department and program. Because they are so challenging, graduate programs usually have a very high bar for admittance and competition can be stiff. That's why it pays to spend ample time on your application. You must not only make sure everything sufficiently meets minimum program entry criteria, but also submit a package that makes the department stand up and take notice! 
Many students like to draft up three columns to write their options in—their dream schools, good chance schools, and safety schools. A safety school is one you're almost certain to be accepted, whereas a good chance school is one you might prefer but has tougher standards. Those dream schools are the ones you'd love to attend but may be long shots. 
We encourage you to apply for all the programs you're both interested and qualified for! Our list of Best Master's Programs in Secondary Education consists of schools which are highly ranked and recognized as leaders in the education field. Some have more stringent requirements than others, and it's imperative to review all prerequisites and other requirements very carefully. Pay special attention to any listed minimum GPA or test scores. 
There are other critical factors to watch out for, too. If the program asks for a letter of recommendation or resume, read their notes telling you what type of information they want to see on these documents, because they are not always the same. If you're applying to different programs, odds are you may need to customize your letters and resume for each one. If that's the case, it can be helpful to let your letter writers know about this in advance. In some cases, it can also be useful to draft sample letters for them, which they can then edit and add to as they wish. 
Perhaps the one document which needs the most custom tailoring is your statement of purpose. A resume or letter of recommendation speaks primarily about your past, whereas the statement of purpose is geared towards how you plan to succeed in—and contribute to—each specific program you're applying to. You'll want your statement to match up with what they're looking for. 
It is beneficial to have colleagues look over your application materials. In fact, finances-permitting, it never hurts to hire a professional editor to review your resume and statement of purpose to catch errors and suggest ways to make them even more compelling! 
International prospects should take note of English language proficiency requirements, and keep in mind that certain programs deal with diverse linguistic environments. All applicants should be fully prepared to handle the academic workload of the programs they're applying for. Sometimes students focus so much on getting accepted that they don't recognize the full scope of what they're getting into! Most programs are clear about the time-commitments needed to be successful, but if not, we suggest contacting a department advisor. 
See Also: 10 Best Master's in Industrial Engineering 
WHAT ABOUT FINANCIAL AID & SCHOLARSHIPS?
Graduate degrees often lead to higher salaries but paying for those degrees is an obstacle for many students. Many teaching programs have such hefty time requirements that students can't work during the programs. When your income is put on hold, this can obviously make funding even more difficult!
Student loans and need-based grants are offered through Federal Student Aid. They have a handy Financial Aid for Graduate or Professional Students brochure outlining the various programs offered, and their Who Gets Aid page list many of the specific eligibility requirements. 
The most crucial aspect of applying for any funding is to meet deadlines! It can help to create a tracker of some kind, using a notebook or spreadsheet, so you never miss a cutoff date. The Federal Student Aid site also has a handy Graduate School Preparation Checklist which lets you check off your "To Do" items.  
Graduate students may qualify for unsubsidized federal loans of up to $20,500. But before going that route, we recommend seeing what grants are out there before borrowing money, since grants don't have to be repaid. The Free Application for Federal Student Aid (FAFSA) site let's prospective grad students apply for the options they're eligible for and the schools they're interested in applying to. After the FAFSA is submitted, a Student Aid Report (SAR) is sent to you showing your Expected Family Contribution, if applicable. Look this over and contact them immediately if you spot an error. 
All information is also sent directly to the prospective schools you listed, and they should assemble financial aid packages on your behalf for any federal aid you qualify for. Do not take this for granted! Call their financial aid offices and speak to them directly, to verify they received your information and to ask questions about any further actions you may need to take. Financial aid officers are beehives of activity, so be patient but persistent and proactive. Always take notes on who you spoke with and what they said. When possible, emails can sometimes be better, since there is a trail of communication and you may have a chance to work with the same individual, versus having to reintroduce yourself and your situation every time. 
It is recommended to ask about school-administered Federal Supplemental Educational Opportunity Grants (FSEOG), as well. Every little bit helps! 
Federal Student Aid Pell Grants are mainly for undergraduate students, but there are Fulbright Grants, TEACH Grants, and Iraq and Afghanistan Service Grants available. 
Most universities have dedicated pages outlining college-based financial aid options. And, specific for teachers, there are numerous scholarship opportunities offered by individual states and organizations, such as: 
The Maley/FTEE Scholarship
Veterans and their eligible dependents can take advantage of their GI Bill to pay for college, and should contact their prospective school's Veterans Affairs benefits program manager for assistance. If the university is part of the federal Yellow Ribbon Program, there could be zero out-of-pocket expenses for those on the Post 9/11 GI Bill!  
HOW MUCH CAN I MAKE WITH A MASTER'S IN EDUCATION? 
Now that we've looked at how to pay for going back to college, let's consider how much it pays to go back to college! Not all degree paths will lead graduates to the exact same careers, naturally, so there is going to be a wide range of income opportunities to students who complete a Master's in Education. We can gain some insights on average salaries from sources such as Glassdoor, which bases their figures on reported data: 
Per Glassdoor, the average salary reported by K-12 teachers is $40,795 per year, with a high end reported as $49,000. A Virtual Teacher may earn an average of $39,607 a year, up to $47,000. Special Education Teachers report an average income of $39,459 a year, up to $44,000, and Language Teachers reported $61,015, up to $80,000. 
PayScale establishes a salary range of $34,000 to $75,000 for secondary school teachers, based on 1,273 reportings. 
Again, these numbers represent reported salaries and do not breakout teachers holding advanced degrees, but it may be assumed that such teachers will earn within the higher end of the brackets. Salaries will greatly depend on the state and district where graduates work, since geographic location is a huge factor impacting salaries. Other factors include years of experience and the scope of responsibility and specific duties. 
The Department of Labor's Bureau of Labor Statistics (BLS) is another great resource for examining salary and other employment-related metrics. Their online Occupational Outlook Handbook listings for High School teachers states that the 2018 Median Pay is $60,320 per year, but this is with a bachelor's degree. Per BLS, the highest paid 10% made over $97,500. Interestingly, it also notes that local secondary schools earned an average of $61,040, whereas private schools paid an average of $54,150. 
In 2018, there were 1,072,500 High School teachers, and BLS predicts a 4% job growth, which is roughly the same as the average for all other careers. However, they also note that teachers qualified in math, science, English as a second language, and special education will be in higher demand than others. 
The highest number of employees were in the states of California, Texas, New York, Ohio, and Pennsylvania. The highest concentration of employees were in Missouri, Ohio, Maine, Arkansas, and Connecticut. New York and California teachers had the highest salaries, with averages of $85,300 and $80,510, respectively.
In 2018, there were 615,700 Middle School teachers, and they earned a Median Pay of $58,600 per year. The job outlook for this area is 3% growth through 2028. The highest number of employees were in the states of Texas, California, New York, Ohio, and Florida. The highest concentration of employees were in West Virginia, New Jersey, Ohio, Delaware, and Maine. New York Middle School teachers earned the most, at $83,490, followed by Massachusetts at $79,030 a year. 
The BLS Occupational Employment Statistics pages for each category feature specifics on state and metropolitan area profiles, employment numbers, and annual mean wages.
NOTABLE STATISTICS
A University of Pennsylvania study "Teachers Have It Easy: The Big Sacrifices and Small Salaries of America's Teachers" revealed that 33% of teachers quit their job within three years. The rate goes up to 46% within the first five years. 
According to the Chicago Tribune, surveys showed that the military and teachers contribute the most to society's well-being.
The pay gap between genders was once essentially bragged about, when the Littleton School Committee in Massachusetts proclaimed it was "poor policy to pay a man" to be a teacher when women were not only better at it but worked at "one third of the price." Granted, this was back in 1849, but still!
Teachers across the nation continue to pay out of pocket for classroom supplies which are necessary but not funded by their respective schools. As one middle school teacher in New York noted to Business Insider, they paid "at least $500 to $1000 on supplies." 
NeaToday noted that 94% of teachers used their own money, with an average of $479 spent per year for supplies. 
In terms of demographics, according to the National Center for Education Statistics (NCES), the number of female public school teachers has increased from 75% in 2000 to 77% by 2016, and the number of White teachers dropped from 84% to 80% percent, while the number of Black teachers also dropped from 8% to 7%. Hispanic teachers increased from 6% to 9%. 
During the same period, the number of teachers with a post baccalaureate degree rose from 47% to 57%, showing a significant trend in advanced degree attainment.
Pupil/teacher ratios since 2008 have increased at public schools and were at 16.0 as of 2015. The private school ratio was 11.9 in that year. The average public secondary school class size in 2012 was 26.8 pupils.
There are many misconceptions about teachers, including working hours. When classes let out, this is not the end of the workday! Most teachers come early to prepare, work late, and take assignments home for grading. 
Per NECS, the average teacher in a public school has 14 years of experience and works ~53 hours a week. 
55% of teachers said they were unsatisfied with their salaries. Teachers in unions or education associations were significantly more likely to be satisfied.
During an interview with NPR, Linda Darling-Hammond, the president of the Learning Policy Institute, discussed the institute's report which noted that half of all schools and 90% of high-poverty schools struggle to find qualified special education teachers. 
Darling-Hammond further noted that, "…1 in 5 teachers in high-minority schools and high-poverty schools is unprepared for teaching."
Corporal punishment in schools is prohibited in most states, but still legal in 19 of them. 
Now that your mind is filled with notable statistics and trivia related to the world of education, and you've reviewed the application tips, notes on funding, and employment stats, it's time to move on. So get out those notebooks and prepare to dive into our list of the Best Master's Programs in Secondary Education in the nation! 
OUR RANKING CRITERIA 
We have a time-tested four-part formula designed for ranking the best colleges in the nation that we'd love to share with you. We prioritize four major factors: Earnings Potential, Affordability, Student Satisfaction, and Selectivity. Reliable research and well-harvested data are the main ingredients in our recipe for success. We don't make recommendations based on personal opinions, or financial incentives. Our revenue and content are completely separate, and sponsored schools have no impact on our rankings. The only way to make it onto one of our lists is to have an incredible academic program! 
WHAT ARE THE BEST MASTER'S PROGRAMS IN SECONDARY EDUCATION?
We know that you have educational goals that you're itching to pursue, but you may not know where to start. The editors of Master's Programs Guide utilize a unique ranking methodology based on the following three aspects:
40% Potential Salary After Graduation: Average mid-career salary of school alumni 
30% Institutional Accreditation: Regional and National Accreditation for the 2019-2020 school year 
30% Overall Degree Affordability: Average cost of undergraduate and graduate tuition per school
At Master's Programs Guide, we strive to do our best to guide you and your family toward a fruitful academic career. The pursuit of knowledge is a noble one, and we want to help you reach your goals. For questions, comments, badge downloads, or data corrections, please feel free to reach out to us at editor@collegerank.net.
MASTER OF ARTS IN TEACHING IN ELEMENTARY AND SECONDARY EDUCATION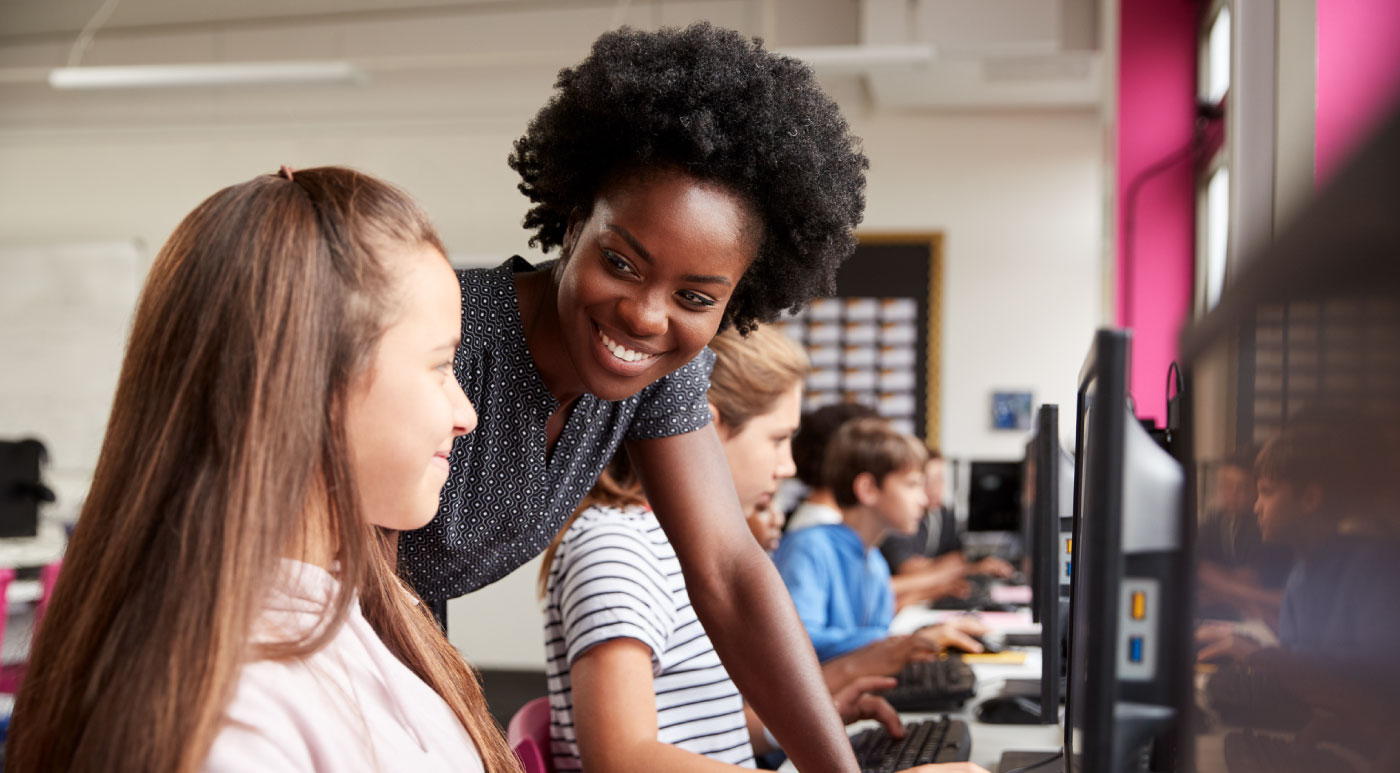 A relatively new member of the prestigious Association of American Universities, the University of California, Irvine, offers a dynamic and practical Master of Arts in Teaching in elementary and secondary education (M.A.T.) via their School of Education. With an emphasis on "Learning to Learn from Teaching," grad students in UCI's program explore exactly how their teaching methods can affect their own future K-12 students in the classroom. 
The 14-month M.A.T. can be completed with either a Single Subject Credential, for those wishing to teach math, social science, English, science, or art at the middle/high school level; or a Multiple Subject Credential, which preps candidates to teach across the range of elementary subject areas. 
Per the M.A.T. program's homepage, applicants must complete certain steps before admission, to include: passing the California Basic Educational Skills Test, passing California Subject Matter Tests or a subject-matter preparation program in the content area, and obtaining a valid California-issued Certificate of Clearance or Substitute Teaching Permit. Lastly, applicants must have proof of a recent, negative tuberculosis (TB) test result.
The Program of Study offers options for Single or Multiple Subject Credentials. It doesn't lay out the exact course load per quarter but does list a breakout of courses held. All classes must be passed with a grade of at least a B. 
An example of the dozens of course offerings throughout the academic year include: 
Children's Sense Making in Science
Outcomes of Schooling/Student Assessment
Culture, Diversity, and Educational Equity
Teaching Physical and Health Education in Elementary School
Curriculum and Methods for Elementary School Reading
Teaching the Visual and Performing Arts in Elementary School
Supervised Teaching in Bilingual Education, Elementary
UCI's General Catalogue features full descriptions of each course. 
After coursework is finished, students must pass a comprehensive exam in their second Summer quarter, via EDUC 248 Understanding Teacher Agency. 
For students in the Multiple Subject option – during the first quarter of student teaching, they must complete full days, four times a week. During the second quarter, they'll do five days a week. Single Subject candidates teach five days a week for the duration of a public school semester. 
To qualify for student teaching, candidates will be assessed by the quality of their academic output, professional conduct, and potential for success. Those unable to advance to student teaching will be considered for removal from the M.A.T. program.
To acquire a California Credential, candidates must also demonstrate knowledge of the U.S. Constitution, hold a CPR certificate, and pass a Teaching Performance Assessment. Once the basic credential is obtained, students can add more teaching authorizations later. 
Admissions requirements for UCI's rigorous M.A.T. program include submission of the following: 
official transcripts from all post-secondary institutions
a bachelor's degree and a minimum GPA of 3.0 (see notes on the program's page for important details)
Graduate Record Examination (GRE) scores
statement of purpose
three letters of recommendation showing ability to pursue graduate-level studies, ability to work with children, and fitness for the teaching environment
At the University of California, Irvine, students have ample opportunity to decompress after putting in a hard day of student and teaching. The Claire Trevor School of the Arts offers an abundance of art, music, theater, and dance options to partake in. 
There's also a wide range of men and women's athletics programs, including basketball, baseball, volleyball, water polo, track and field, tennis, soccer, and more! UCI prides itself in strong alumni networks as well, including the Anteater Network and Student Alumni Association. 
MASTER OF SCIENCE IN EDUCATION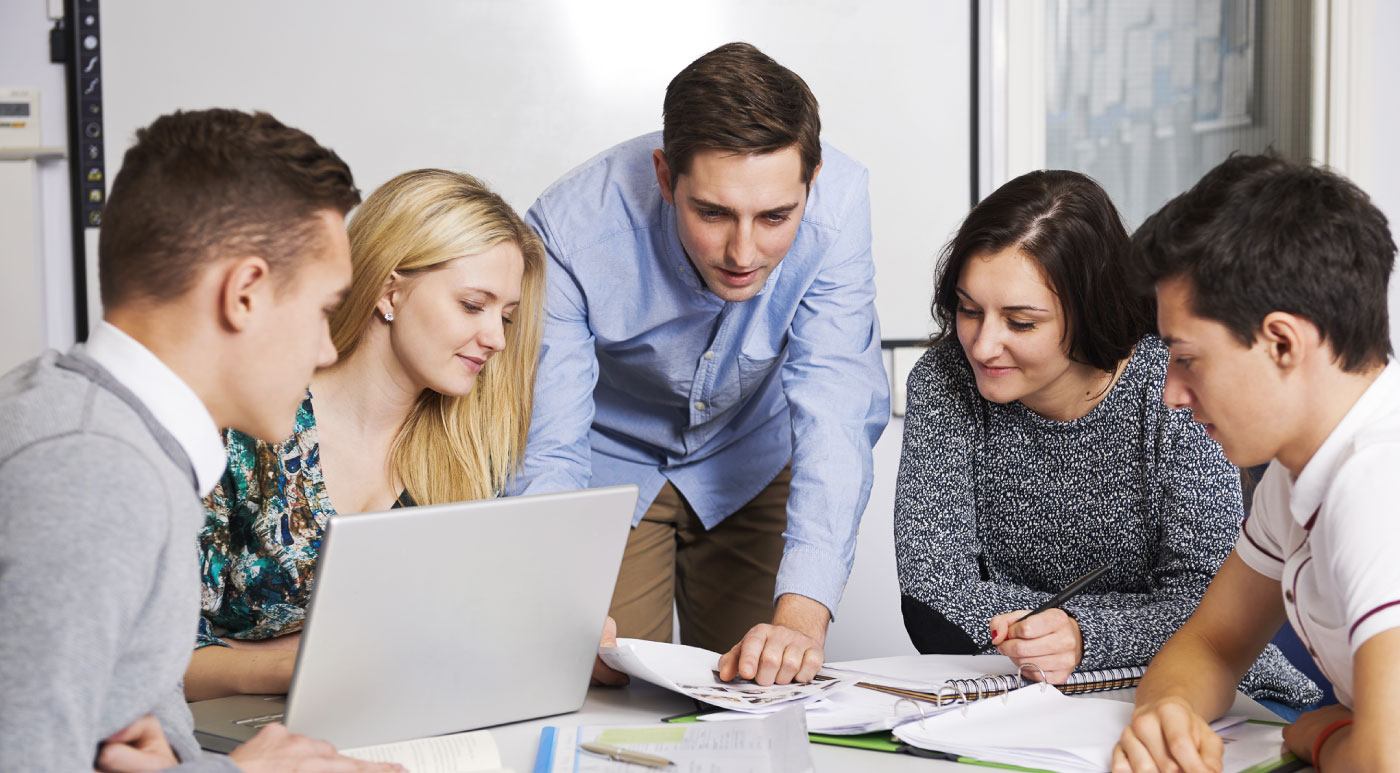 The University of Wisconsin in historic Platteville is a comprehensive university belonging to one of the country's largest public education systems! By combining a small college town atmosphere with the financial resources of a renowned educational behemoth, UW-Platteville can stand truly unique among peers as an educational leader!
Their Master of Science in Education gives students the foundation necessary to craft practical lessons while learning how to engage in diverse school environments using modern instructional methods. Students also dive into research methodology as well as practicing leadership and mentoring. 
With small student/faculty ratio averages—20:1—learners are given the individualized attention they need to succeed as they progress through the milestones of the program. Courses can be taken in the evenings, on weekends, and over the summer, allowing for maximum flexibility for those with hectic schedules. 
Degrees may be customized to the desires and career goals of every student through three area focuses: 
K-12 
Adult education
Counseling
The first option, K-12, focuses on the development of skills in research, instruction, and leadership for those planning to teach at elementary, middle, or high schools. This emphasis can lead to licensure in categories such as educational administration, reading, or cross-categorical special ed.
The second choice is adult education, which homes in on abilities such as designing, delivering, and assessing adult learning programs. 
Finally, students selecting the counseling focus area can learn about jobs within the realm of mental health diagnosis and treatment, substance abuse, and human services. This option is approved through the Department of Safety and Professional Services for the Substance Abuse Counselor-In-Training program. 
Applicants interested in any of the above options must submit a request for more information directly to UW-Platteville to receive full details about the degree program. For admissions, applicants must send in transcripts showing a bachelor's degree from an accredited institution, with a minimum GPA of 2.75. International degrees are considered on a case-by-case basis. No more than twelve transfer credits with a grade of B- or higher will be considered. 
Campus life at UW-Platteville is lively, with over 80 annual events and 200 clubs and organizations. The school is also home to 16 NCAA Division III sports and the Pioneer Activity Center. 
Under the Division of Diversity and Inclusion are several offices dedicated to ensuring students from all walks of life are well taken care of. These include the Office of Multicultural Student Affairs, International Programs section, Student Support Services, Services for Students with Disabilities, the Wright Center for Non-Traditional and Veteran Students, and the Doyle Center for Gender and Sexuality. And with an alumni network of over 44,000 Platteville Pioneer spread out around the nation, the school keeps up strong ties with students long after graduation. 
Always highly ranked across the spectrum, one of UW-Platteville's proudest claims to fame is its No. 1 in the state ranking for best Return On Investment. It also comes in at an impressive No. 24 in Top Public Schools on U.S. News & World Report's annual rankings for 2020! 
MASTER OF EDUCATION IN SECONDARY EDUCATION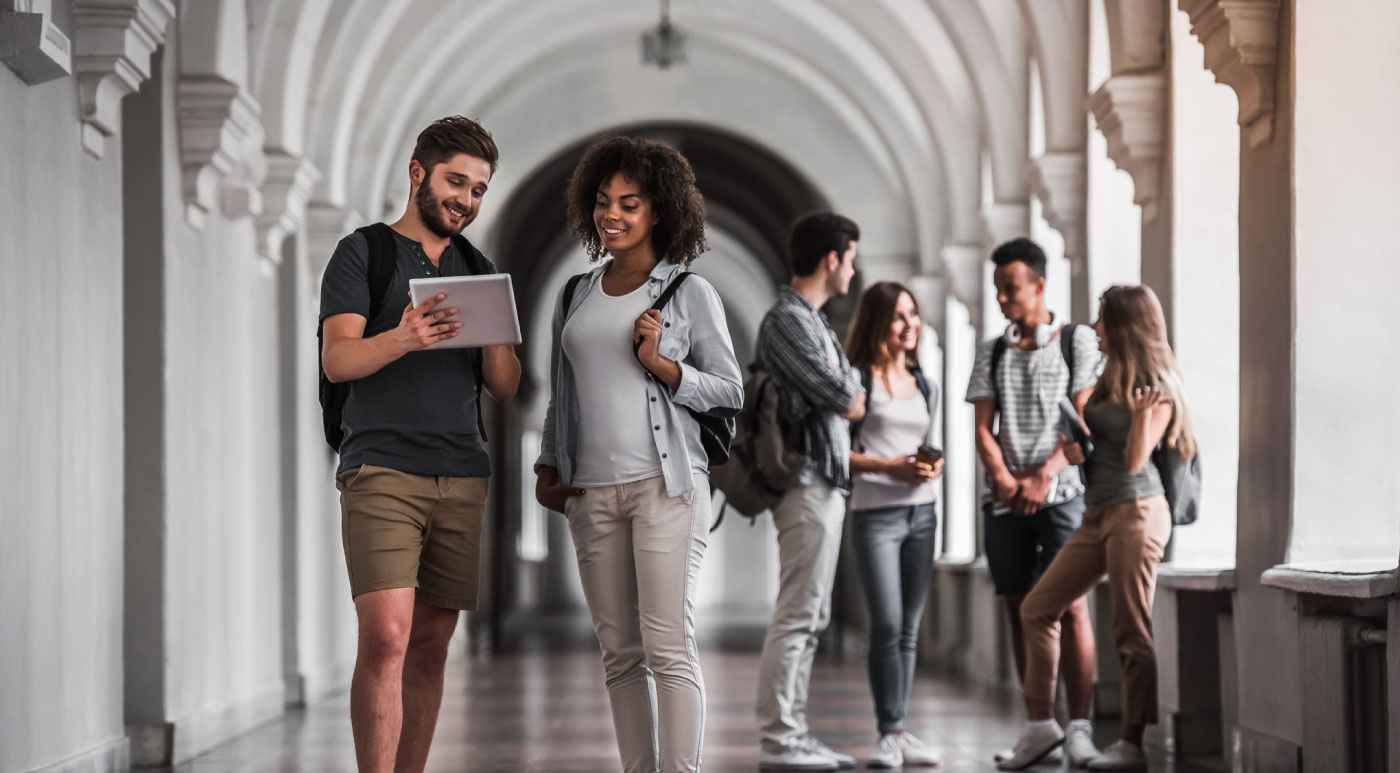 As the No. 1 school in innovation rankings from U.S. News & World Report, ASU continues to set the pace for others to follow! So what better place to learn about innovative educational techniques than here? 
Students ready to tackle an advanced degree to boost their teaching careers should strongly consider ASU's Master of Education in secondary education (MEd). Taught by the Mary Lou Fulton Teachers College, the program is for individuals who want to teach in Grades 6-12, and is offered at ASU's downtown Phoenix campus, Polytechnic campus, Tempe campus, and West campus. 
The program ties theory together with hands-on practice, allowing students to build a rock-solid foundation in teaching and content knowledge, learned from ASU's expert faculty. Grad students should expect to complete diligent research via a culminating action research applied project, as well as finish clinical experiences and/or field placements which help develop a thorough grasp of how to take what they've learned and apply it in actual school settings.
The MEd in secondary education offers a teacher certification through one of three formats to select from:
Master's and Arizona Certification – the traditional format, where students attend class twice a week at night and finish field experiences once a week for two semesters, plus a full-time teaching experience in their last semester.
Induction, Master's and Arizona Certification – for students working on a teaching intern certificate and who have a full-time teaching job. Students will take classes once a week in this option, while enrolled in apprentice teaching coursework.
Robert Noyce Teacher Scholars program – for U.S. residents holding a science, technology, engineering, or mathematics (STEM) degree and wanting to teach middle school math or science. 
ASU's MEd degree requires 33 credit hours in total, including:
18 credit hours of required core classes

RDG 507 – Content Area Literacy 
SED 501 – Introduction to Effective Instruction
SED 522 – Secondary School Curriculum Development 
SED 544 – Creating Classroom Climates 
SPE 555 – Inclusive Practices for Diverse Learners 
TEL 505 – American Educational Policy 

12 credit hours in the students' chosen track (students are requested to contact the department for a full list of track course options)
Culminating Experience of three credit hours, during which time students work with their instructor to develop an action research cycle and to evaluate educational research related to a problem
SED 593 – Applied Project (three credit hours)
The Program Handbook offers details regarding program of study specifics, as well as details related to the individual campus offerings since the degree is offered in more than one location. 
Many engineering students take advantage of ASU's accelerated program, which lets students work on a bachelor's and Master's at the same time through any of the following ASU engineering degree plans: Automotive Systems, Electrical Systems, Humanitarian Engineering, Mechanical Engineering Systems, or Robotics.
To apply for admission to ASU's MEd, students need to submit:
official transcripts showing a bachelor's or Master's degree in any field, from an accredited institution
minimum 3.00 cumulative GPA in the last 60 hours of undergraduate work or 3.00 cumulative GPA in a Master's (if applicable)
three letters of recommendation from individuals who can explain the applicant's potential for success 
a personal statement outlining the student's reason for applying
a resume
proof of English proficiency, for students whose native language isn't English 
no GRE scores required
Renowned as one of the top 100 universities in the world for research and teaching by Times Higher Education, ASU has been dubbed as their "New American University" for good reason. Apply and find out why!
MASTER OF SCIENCE IN CURRICULUM & INSTRUCTION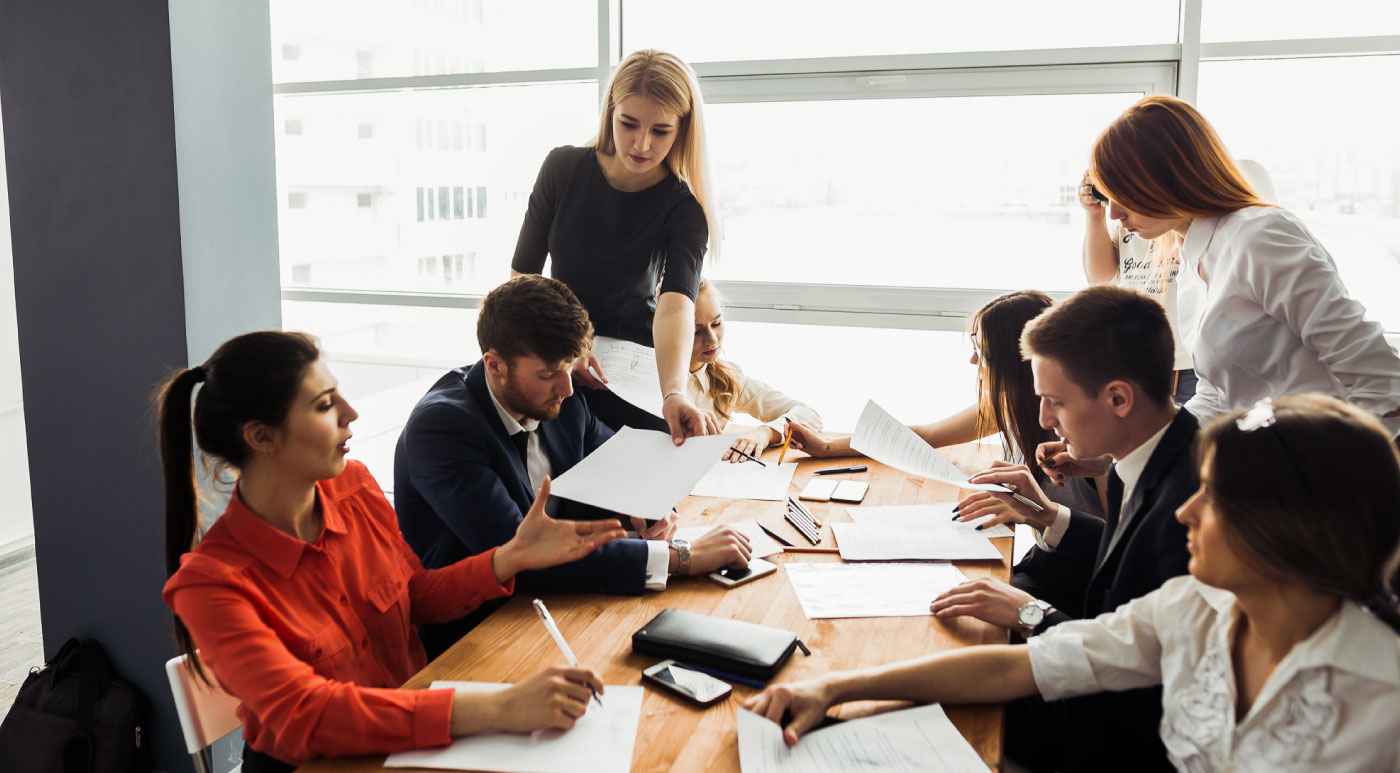 If you're passionate about diversity and learning and ready to effect real change as a teacher, then you've got something in common with the UW-Madison's Master of Science in curriculum & instruction program! 
Graduates of this secondary education degree program will be certified in one subject area plus teaching English as a second language (ESL). This dual certification degree was crafted so graduates can go out and make the world a better place. By gaining skills and tools to become savvy classroom and community leaders, students will be ready for the challenges ahead in their future careers! 
The coursework is combined with amble community and classroom fieldwork, which necessitates full commitment over the course of an academic year plus two summer periods. As such, the school advises on their FAQ page that students pursuing the degree will likely not have time to work full-time while fulfilling the necessary, time-intensive program requirements. 
The four subject areas offered in the UW-Madison MS program are: 
Please visit the pages associated with the subject areas you're interested in, to review the prerequisites, as well as pertinent, teaching related certification topics. These pages also state the unique criteria which UW-Madison's School of Education uses to assess each application. 
For example, one assessment question is, "Does the applicant show a genuine commitment to working with all children, not just the privileged or highly motivated?"
Sample course topics within the program include: Inclusive Education in Secondary Schools, Learning Second Languages and Literacy, Professional Launch Workshops, Digital Media & Instructional Technology, Legal Rights and Responsibilities, and Adolescent Development in Educational Contexts, among others. 
New MS students are only admitted during Summer term. The general Grad School application process involves submitting: 
Transcripts showing proof of a relevant undergraduate degree (note, the relevance of the degree depends on which of the above subject areas the candidate selects to pursue. For example: for the science area, students should possess a degree in biology or a life science-related major, environmental science, geology, chemistry, physics, engineering, etc.)
GRE scores (waived if GPA is 3.0 or more on the last 60 credits of undergrad work)
A one-page statement of purpose 
A Resume/CV citing academic and professional experience
Two, but up to three, letters of recommendation 
For international applicants, submission of TOEFL score 92/120, plus proof of funding
Note, UW-Madison's program is highly competitive and offers in-depth specifications related to each of the above on the Applications Requirements page. The information is extensive, so we encourage you to review everything in detail. 
The 936-acre campus enjoys the spectrum of four seasons, with an abundance of indoor and outdoor opportunities for students to keep busy. The school, founded in 1848, has had 41 Pulitzer Prize winners and receives a truly breathtaking $1.2 billion a year for research expenditures. Both the school and town of Madison receive top reviews from students who love the area. In 2018, UW-Madison was the top producer of Peace Corps volunteers, and holds the No. 13 in Top Public Schools for 2020, per U.S. News & World Report. 
MASTER OF EDUCATION IN EDUCATIONAL CURRICULUM AND INSTRUCTION (ELEMENTARY EDUCATION)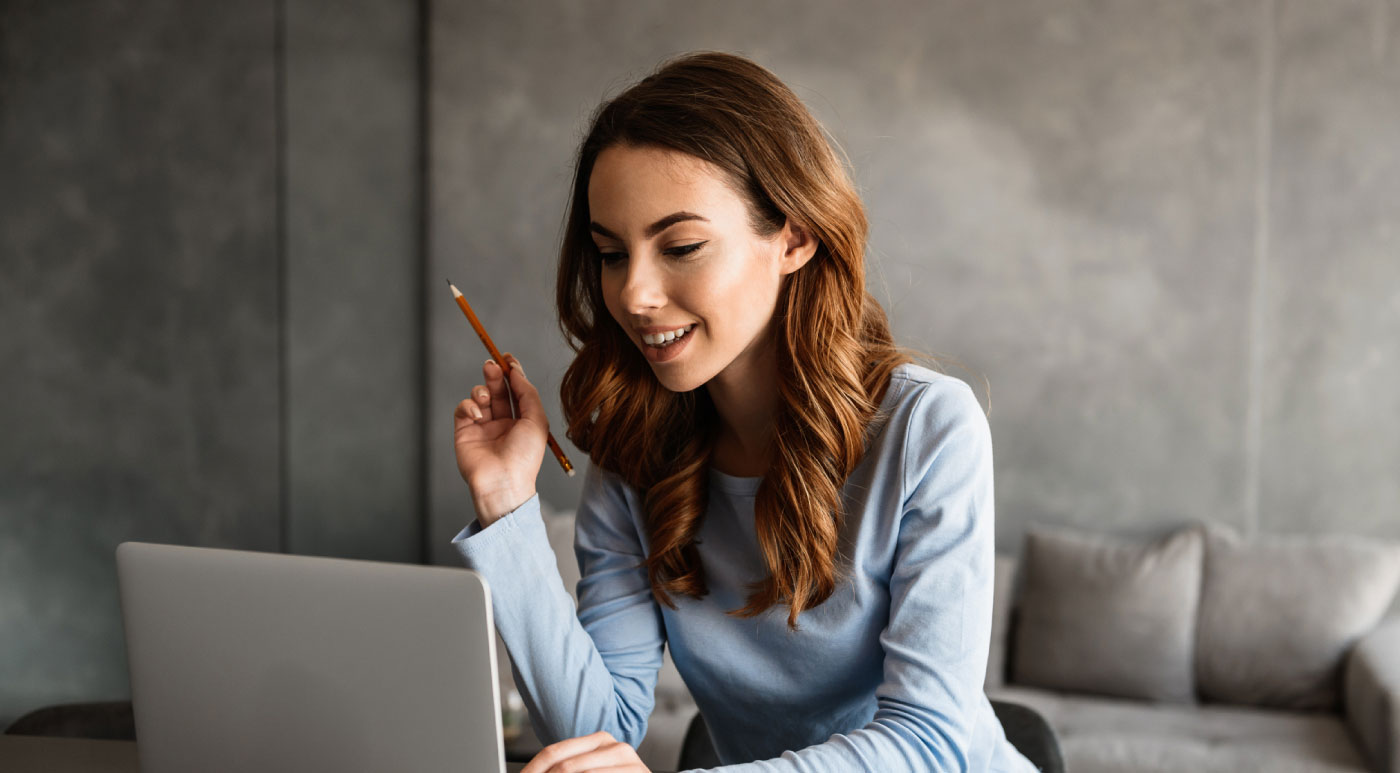 The University of Southern Mississippi, also known as Southern Miss, was founded in 1910 as a teacher training institution and has been a leader in that arena ever since! To help spread their reach, the school's College of Education and Human Sciences has created an entirely online Master of Education in educational curriculum and instruction (elementary education). This part-time, 30-credit hour program is made to be finished in just three short semesters, allowing for an expeditious path to an advanced degree while also offering the flexibility needed for working students. 
To be admitted into the Southern Miss M.Ed. program, applicants should hold both a degree in elementary education and a current elementary education teaching license.
Students work with faculty and other students on action research projects which will benefit local classrooms and school districts in the state. Topics covered in the curriculum include learning about trends and policies in education, disciplinary and transdisciplinary knowledge, advanced practices, and enhanced communication techniques which improve relations with coworkers, parents, administrators, and even the media. 
Graduates leave well-equipped with the skills and experiences to succeed in teaching across a range of educational situations. Listed career options for holders of this degree include AA licensed teacher, teacher leader, and literacy coordinator/coach. 
The Southern Miss M.Ed. meets state requirements for advanced licensure and provides an optional endorsement in gifted education. Out-of-state licensure inquiries may be sent using the school's Professional Licensure Form.
Courses necessary to complete the degree include: 
CIE 606 – Teaching Language Arts in the Elementary Grades 
CIE 691 – Research in Reading (up to 16 hours)
CIE 724 – Elementary Mathematics Methods 
CIE 725 – Social Studies Education in Elementary School 
CIE 728 – Curriculum in the Elementary School 
CIE 776 – Seminar in Early Childhood Education
Plus twelve hours of advisor-approved electives 
To be considered for admission, students must submit the following: 
Proof of a bachelor's degree with a minimum 3.00 GPA for the last 60 hours of undergraduate work
GRE or Praxis II Subject Assessment Examination scores
Three letters of recommendation from education professionals able to assess the applicant's suitability
A statement of purpose outlining professional experience and goals
A resume/CV
Copy of current educator license (those without this license may be considered for admission on a conditional basis)
The General Academic Information for all Graduate Students page outlines the various criteria for staying in good standing, including the continuous enrollment policies, the minimum 3.0 GPA requirement for courses, integrity assurance training, the grading system, transfer credit policy, and several other useful tips relevant to Southern Miss grad students. 
Online students have access to several resources for online learners, including a full range of academic services, technical support with the Canvas learning platform, financial aid, and assistance with licensure, admissions, and class enrollment. Southern Miss has a proud alumni association, with amble career services and opportunities to connect with peers. 
The school is also home to the Golden Eagles and competes in 17 different Division I sports, and has been granted the prestigious status of being a Carnegie R1 research institution, meaning they have some of the highest research activity. That's one more reason why the school lives up to its motto: "Southern Miss to the Top!"
MASTER OF ARTS IN STEM EDUCATION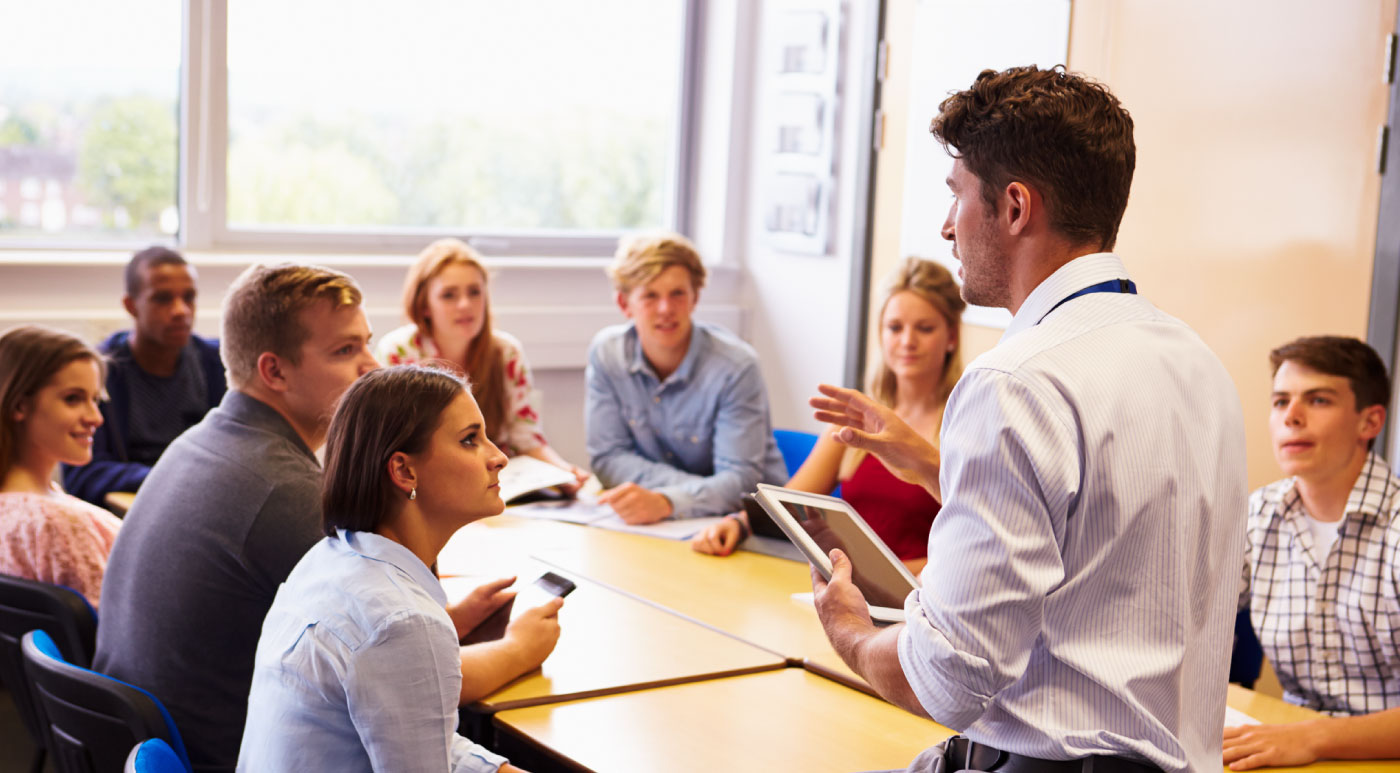 The University of Texas at Austin's College of Education has been a forward-thinking leader in the field since 1891. With a motto to "Reimagine Education," the college is greatly invested in the pursuit of equality and the elimination of educational disparities as they seek to determine unique individual needs and build upon existing strengths. 
Their Master of Arts in STEM education (which also comes in a Master of Education option) offers students a chance to explore STEM education from an academic research angle, working alongside faculty to investigate current issues in the field. Students can select to do a 36-credit hour thesis option or 33-credit hour non-thesis option. 
The general course breakdown includes twelve hours of core courses, nine hours of STEM-specific courses, six hours of research methodology, and three to six hours of supporting courses, depending on if the student is doing a six-hour thesis or not. 
Core courses are: 
STM 385 – Knowing and Learning in STEM Education
STM 386 – Curriculum History in STEM Education
Plus two classes from below: 
STM 390-1 – Equity in STEM Education
STM 390-2 – Research on Teaching and Teacher Development in STEM Education
STM 390-3 – Systemic Reform in STEM Education
STM 390T – Advanced Topics in STEM Education 
STEM classes must be taken at the upper division undergraduate or graduate level. Research methodology classes will cover design or quantitative/qualitative research, as approved by an advisor. The supporting classes are meant to both broaden and deepen understanding of work being done. The thesis, if selected, covers two semesters and will be completed in accordance with the school's Format Guidelines. 
Students can view a sample Plan of Study with Thesis or Plan of Study, Non-Thesis online. 
As mentioned, a Master of Education option is available. To qualify, students must be certified to teach at the elementary or secondary level.
Admission requirements for UT Austin's graduate program are:
A bachelor's degree
Transcripts showing a minimum 3.0 GPA during the last two years of undergraduate work (note: teaching experience may be considered if GPA is less than 3.0). 
GRE scores
A statement of purpose between one to three pages, discussing applicant's current roles, desired area of specialization, and future goals 
A resume/CV
Three letters of reference
International students will submit TOEFL scores showing at least 79 on the Internet-based test (iBT), or IELTS scores with an overall band of 6.5 on the Academic Examination. There may also be a brief, no-cost English language evaluation 
UT Austin's College of Education currently has 969 graduate students and is ranked No. 13 on U.S. News & World Report's Best Graduate Education Schools list for 2020. It's also No. 4 in their Curriculum and Instruction rankings for public schools! 
The diverse faculty department is filled to the brim with numerous fellowship recipients and prestigious award winners. And as for the University of Texas at Austin itself? The home of the Longhorns is cited as the No. 7 Best U.S. Public College by Business First (2019) and was Kiplinger's No. 8 Best Value Public Colleges in 2018. There's always something big happening at UT Texas!
MASTER OF EDUCATION IN ELEMENTARY EDUCATION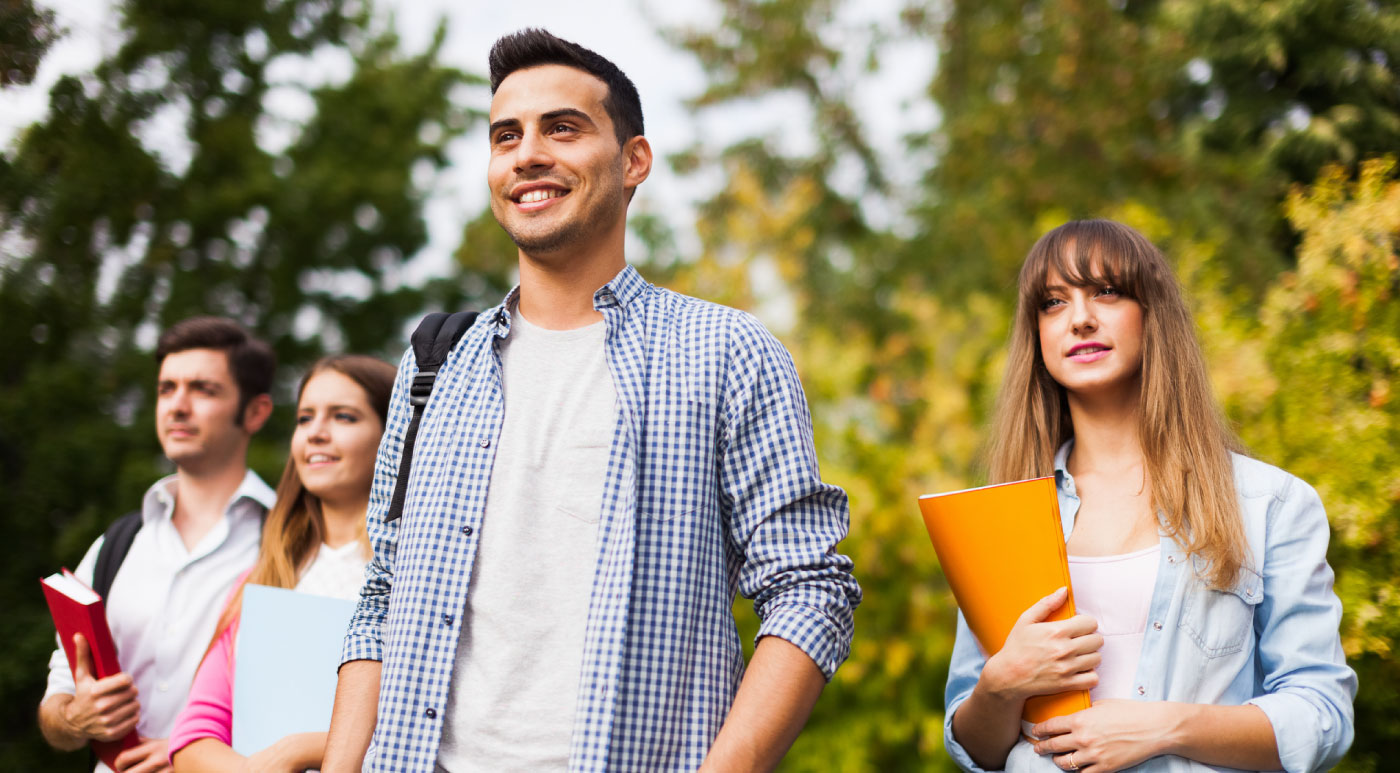 At 200 years old, Indiana University is doing better than ever! With over 94,000 students, including 8,500 international students, the institution is one of the most welcoming in the country, with over a 79% admissions rate! But hospitality isn't its only special feature. IU stays on the cutting-edge of innovation, hauling in an eye-popping $604 million in external funding for research and other activities in 2018 alone. 
IU's promise is to contribute towards the goal of building a brighter future for all. One of the leading ways it works towards that goal is through teacher education. The IU campus at Bloomington is host to several graduate programs in the field, including a Master of Education in elementary education (early childhood education track). Offered by the School of Education, this is currently a 36-credit hour, in-residence program for those with a teaching license in the same area and who want to advance their career. It's also expected that applicants should hold a degree in early childhood or elementary education.
The M.S.Ed. builds upon existing experience to facilitate learning to administer early education programs, design curricula, and increase understanding of child development. 
Degree requirements include: 
Major core classes in:

E505 – Organization and Administration of Early Childhood Education Programs 
E506 – Curriculum in Early Childhood Education
E508 – Seminar in Early Childhood Education 
E525 – Advanced Curriculum Study in Early Childhood Education 
J500 – Instruction in the Context of Curriculum
There is also a Foundations requirement of P515 – Child Development, plus an additional course in the history or philosophy of education. 
Next come nine to twelve electives which may or may not come from within the School of Education but do need to have a "unified focus" and advisor-approval. Suggested electives are in the fields of: sociology, library science, psychology, folklore, and language education. 
Lastly, students must complete their thesis in education and a practicum/Internship. 
Admission requirements for Indiana University's M.S.Ed are: 
A bachelor's degree with a minimum GPA of 2.75 
Transcripts
A personal statement
2 letters of recommendation
GRE scores are required from:

domestic students will a cumulative GPA under 3.0
all international students

For international students: a resume and TOEFL score from last two years
Grad students will appreciate the school's wide range of educational research centers which strive to serve educators throughout the state and beyond, as well as acting within the local communities by offering various important services to those in need. There is also an Augmentative and Alternative Communication (AAC) program designed to help individuals with severe language or communication challenges.  
IU Bloomington features countless student resources for academics, student affairs, international services, tutoring, military students, and IT resources. Cream and crimson-clad Hoosiers can enjoy over 750 diverse student organizations and 70+ clubs and intramural sports. And graduates can reap the professional rewards of being plugged into a massive global alumni network with over 690,000 members!
U.S. News & World Report ranked the School of Education at No. 28 on their Best Grad Schools in Education list for 2020, as well as No. 12 in Elementary Teacher Education and No. 13 in Secondary Teacher Education. With nearly two centuries of experience, it's no wonder IU Bloomington is so far ahead of the pack! 
MASTER OF EDUCATION IN SECONDARY EDUCATION WITH PA GRADES 7-12 CERTIFICATION
Founded in 1740 by Benjamin Franklin, the University of Pennsylvania (also known simply as Penn) is a private Ivy League institution with historically tough admissions standards. But for those up to the challenge, it's well worth it! 
The University of Pennsylvania's M.S.Ed. in secondary education with PA Grades 7-12 certification may be a mouthful, but its unique Urban Teaching Apprenticeship Program (UTAP) is an invaluable means of learning the ropes in a practice-based format. Participants will discover the most student-centered techniques and innovative tools to use within urban environments, building on prior coursework while engaging in genuine field experiences. 
The 10-month, cohort-based teaching apprenticeship covers a whopping 800 hours of fieldwork – nearly double the amount of typical programs. Grads of UTAP can expect to come out empowered with the knowledge and skills to impact their students and schools while increasing educational equity. Certifications are generally done within the fields of English, math, social studies, and science. The student's chosen focus area will dictate which of two concentrations they'll be placed in – STEM Inquiry or Active Learning in the Humanities.
The first Summer term will focus on learners, neighborhoods, and community in Philadelphia. Classes will include:  
EDUC 544 – School, Society & Self
EDUC 554 – Building and Managing Collaborative Learning Environments in Urban Contexts 
EDUC 540 – Introduction to Teaching Diverse Learners 
In addition, there is a requirement to complete 20+ hours of fieldwork in local summer programs. Sample programs and locations include: 
Neighborhood – Site
South Philadelphia – Migrant Education
Center City – Philadelphia Free Library
West Philadelphia – White Rock Church Community Summer Enrichment Program
Kensington – Gear-Up
The Fall term dives into curriculum and pedagogy within various disciplines. Courses include topics such as Developmental Theories & Applications with Adolescents; Teaching and Learning in Student-Centered Classrooms; methods in Math, Science, Social Studies and English; and Culturally Responsive Pedagogy. There is also more fieldwork, in the form of a year placement at a local public school during the mornings, serving as a student-teaching apprentice in Grades 7-12. 
Spring term focuses on PRAXIS or putting educational theory into practice as they build their Inquire Portfolio of projects. Courses during this term cover more STEM Field Methods for Inquiry in Secondary Schools, or Humanities Field Methods for Inquiry in Secondary Schools, plus courses in Advanced Methods for Math, Science, Social Studies, and English, and Teaching Diverse Learners. In addition, fieldwork at this point requires teaching five days a week. 
UTAP Students may seek to acquire dual certifications such as math and science, or English and history. They can also obtain additional certifications after graduation in language diversity or special education, by doing apprenticeships and working with partner schools, taking a specialty seminar, and finishing extra coursework during the first year of teaching, in some cases. 
After finishing UTAP, fully qualified students are eligible to receive program faculty recommendation for Pennsylvania Department of Education's Instructional 1 certification. Please view the program site for a full list of requirements. 
To apply to the University of Pennsylvania's competitive program, students should submit: 
Transcripts
A statement of purpose 
A resume describing education objectives, interests, and background
Letters of recommendation from persons who can discuss the applicant's professionalism, values, character, and interests
Note, this specific program isn't listed as requiring GRE test scores, but double check with the Graduate School
For international students whose native language isn't English: TOEFL (iBT) or IELTS scores are required of applicants whose native language is not English.
University of Pennsylvania is ranked No. 6 in National Universities (tie) and No. 15 in Best Value Schools by U.S. News & World Report for 2020. It is one of the oldest and most prestigious universities in America. 
MASTER OF EDUCATION IN SECONDARY EDUCATION WITH TEACHER LICENSURE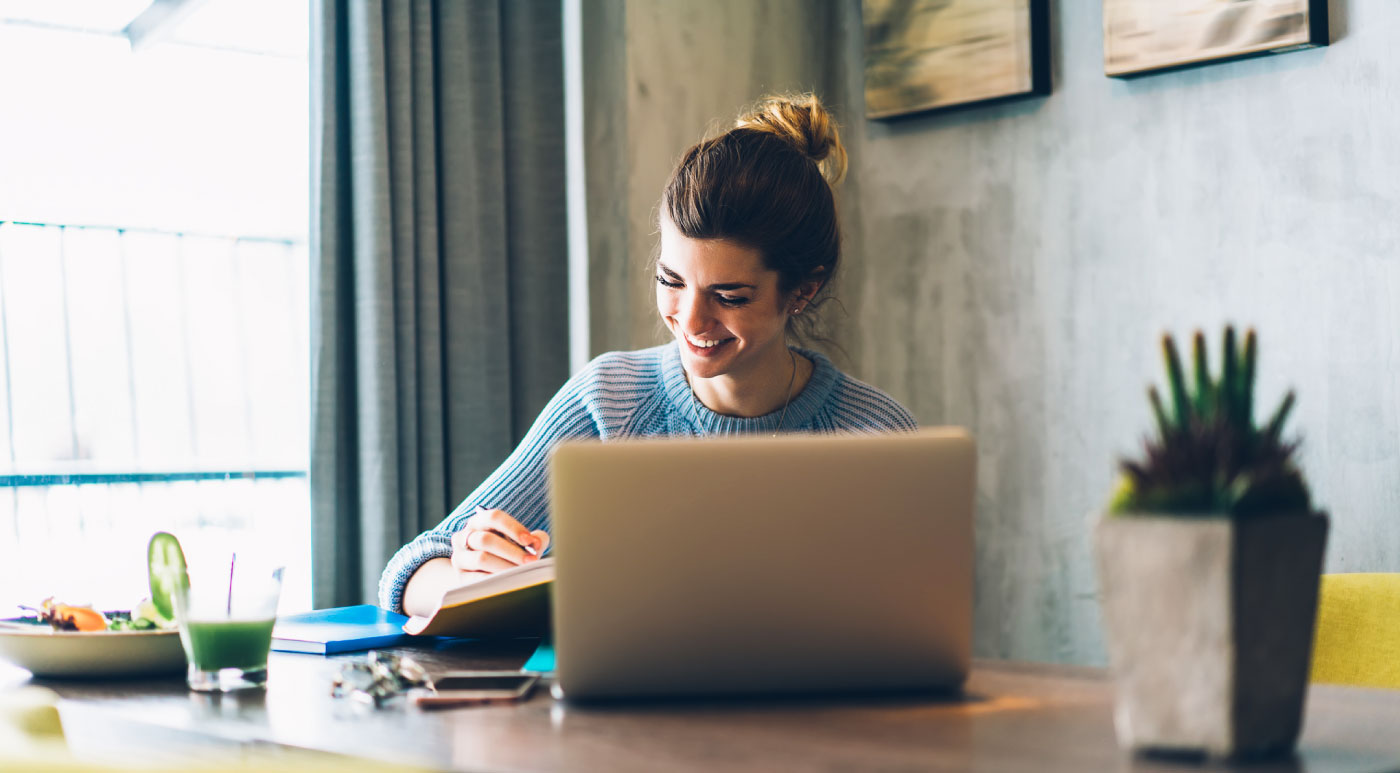 The University of Illinois at Urbana-Champaign has been a breakout leader in education since its earliest days when John Milton Gregory, the first president, chose to root the institution in liberal arts traditions rather than strictly agriculture and industry. That spirit of intrepidness continues within the College of Education, through which Illinois offers several graduate programs, including a secondary education master plus teacher licensure (EdM). 
The program leads to a Master's as well as initial licensure in English/language arts, science, mathematics, or social science/history in grades 9-12. The program main page lists breakouts for each available EdM option: 
The English option, for example, has a content area courses requirement of either an undergrad major in English or 32 semester hours of specific language arts topics. Applicants' transcripts will be reviewed to ensure these criteria are met. 
Admitted students will complete a professional sequence plan of study to include: 
CI 401 E – Introductory Teaching in a Diverse Society
CI 473 – Disciplinary Literacy
CI 403 E – Teaching a Diverse High School Student Population
CI/EPSY 485 – Assessing Student Performance
SPED 405 – General Educator's Role in Special Education (SPED) or SPED 517 – Disability Issues in SPED
CI 404 E – Teaching and Assessing Secondary School Students
EDPR 442 – Educational Practice in Secondary Education (Student Teaching)
Note: before beginning the student teaching portion, students must first pass Illinois-approved test of basic skills (i.e. the Illinois Test of Academic Proficiency, ACT, or SAT), as well as the Illinois Licensure Testing System (ILTS) English language arts content area test.
The Illinois program also maintains a strict GPA requirement of 2.5 for all content and professional education work and a Graduate GPA of 3.0. No classes with a grade lower than C can be used towards licensure, endorsement, or approvals. One final state requirement is the edTPA assessment. 
In addition to completing the above, EdM students will take two or three 500-level courses in education (depending on whether SPED 517 – Disability Issues is taken), and one four-credit hour foundational course on Education Policy, Organization and Leadership. 
Advisors can assist to ensure the plan of study includes necessary teaching licensure courses in Psychological Foundations in Educational Psychology and Philosophical and Social Foundations in Education Policy, Organization and Leadership (if not already built into the specialization curriculum). 
Application requirements include: 
Selection of a specialization
A personal statement describing professional experiences and prior academic work (minimum 500 words) 
A Resume/CV
Three letters of reference from persons with knowledge of the applicant's academic/professional performance and potential for success in the program
Transcripts showing at least a 3.0 GPA
A content test in the appropriate area (note: it's recommended to submit scores with the application) 
International students have various criteria to meet, including English proficiency exam score minimums and proof of funding
Illinois is ranked No. 48 in National Universities for 2020 by U.S. News & World Report. Check out the College of Education's 2018 Impact Report to see stats and goals specific to the department and read up on the faculty bios and latest research developments!
MASTER'S OF EDUCATION IN EDUCATION, CULTURE, & SOCIETY WITH SECONDARY LICENSURE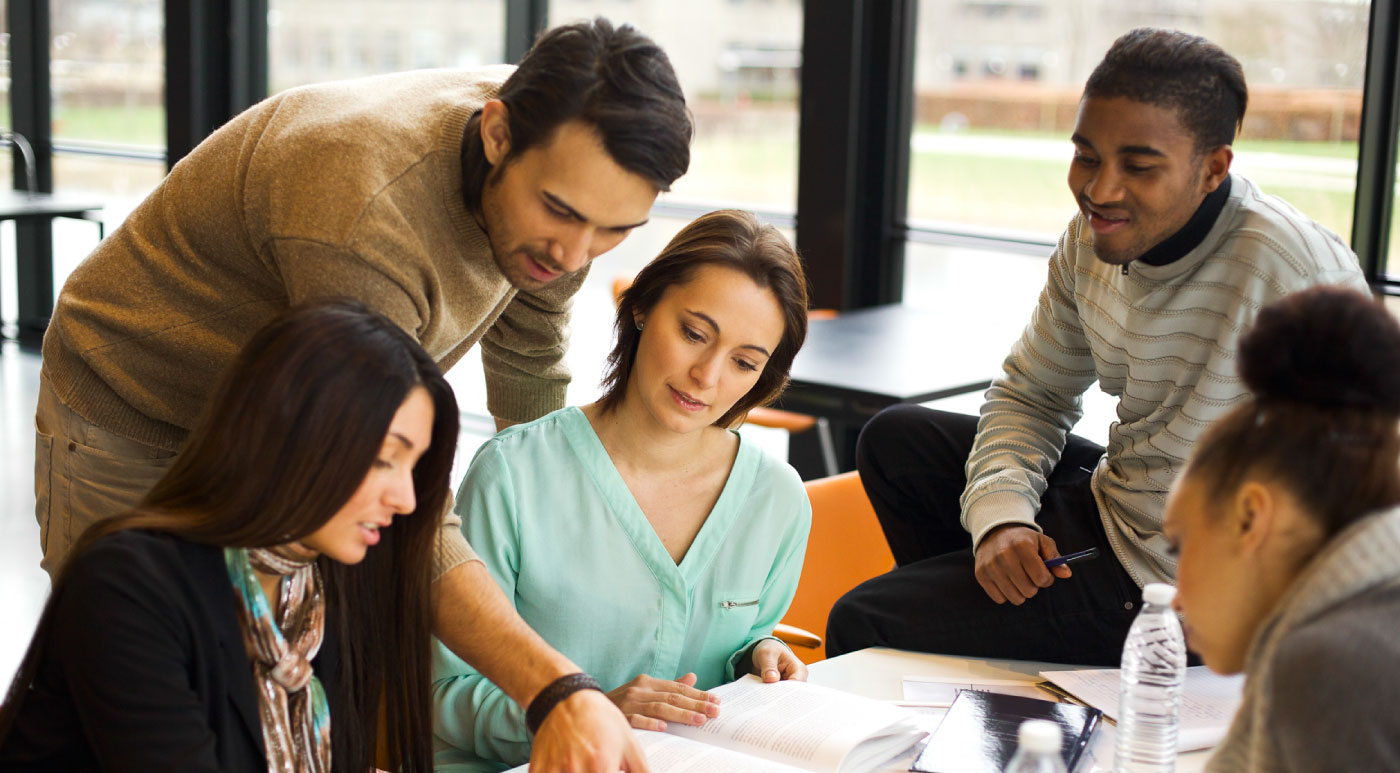 The University of Utah is the oldest higher ed institution in the state, and home to Pulitzer Prize winners, Rhodes Scholars, Nobel Prize recipients, Turing Award winners, MacArthur Fellows, and a pair of astronauts! U of U faculty consistently garner some of the highest honors and achievements in the world because of the total commitment to excellence! 
This same dedication is offered from their Department of Education, via a secondary teacher education program which gives students both the foundation and experience to excel in increasingly diverse classroom environments within the region. The program combines the secondary licensure program in the Urban Institute for Teacher Education (UITE) with a Master's of Education in education, culture, & society (ECS).
Emphasis is placed on how to manage family and community partnerships, understanding urban contexts of teaching and learning, linguistic diversity, and creating equitable, challenging learning opportunities. The curriculum includes 58 hours towards licensure and six hours of approved elective credit towards the advanced graduate requirement (taken once licensure is finished), for a total of 64 program hours.  
Admissions criteria are listed on the program's supplemental packet and on the Grad School admissions page. Requirements include: 
An undergraduate GPA of 3.0 or higher (see notes on the application page, if GPA is below 3.0)
Official copies of transcripts from all colleges 
A personal statement (note: there will be specific questions to address, such as, "What are some of your goals, aspirations, and research interests, and how will these help develop, enhance, and define the ECS department?" and "How do you envision contributing to and affecting social justice in education?")
A resume showing relevant experiences in equity and diversity in educational settings
Letters of recommendation
No GRE required
The UITE also offers graduate degrees in educational leadership and policy and world languages. Check out their faculty, honors faculty, and graduate assistants pages to learn more about the amazing department personnel you could be working with! The Teacher Education Licensure Data 2019 Annual Report offers valuable insights into the program's impacts and success outcome rates! 
The campus is dedicated to safety and support, and runs several programs built to ensure all students are able to learn in a safe and welcoming environment. The University of Utah has a vibrant, diverse range of arts organizations for students to participate in and enjoy, such as the Utah Museum of Fine Arts, UtahPresents and Pioneer Theatre Company). In fact the Arts are so popular, they've created an Arts Pass to offer student discounts to the literally hundreds of art experiences around the campus each year. Sports fans have plenty to root about, too! U of U is also home to several men's and women's sports and Utes Pac-12 athletics. 
U of U comes in at No. 104 on U.S. News & World Report's 2020 rankings. The school's prime location in Salt Lake City guarantees that students will always have plenty of activities to engage in—from skiing, access to national parks, urban venues and shows, and NBA games, the city's got something for everyone! 
OTHER NOTABLE PROGRAMS
#11. Stanford University
Location: Stanford, California
Degree: Master of Arts in Education and a preliminary California Single Subject Teaching Credential Secondary
Net Price: $16,695
#12. University of Virginia 
Location: Charlottesville, Virginia
Degree: Master of Teaching Social Studies Education
Net Price: $15,945
#13. University of Alabama in Huntsville
Location: Huntsville, Alabama
Degree: Master of Education in Secondary Education
Net Price: $14,190
#14. University of Illinois at Chicago
Location: Chicago, Illinois
Degree: Master of Science in Teaching in Secondary School Mathematics
Net Price: $11,571
#15. University of Washington – Seattle
Location: Seattle, Washington
Degree: Master of Teaching in Secondary Teacher Education
Net Price: $10,068
#16. University of Wisconsin – La Crosse
Location: La Crosse, Wisconsin
Degree: Secondary Teacher Education Preparation
Net Price: $13,265
#17. University of Mississippi
Location: University, Mississippi
Degree: Master of Education in Curriculum and Instruction
Net Price: $14,678
#18. Montana State University
Location: Bozeman, Montana
Degree: Master of Education in Adult and Higher Education
Net Price: $14,953
#19. University of Iowa
Location: Iowa City, Iowa
Degree: Secondary Education Teacher Education
Net Price: $14,161
#20. Harvard University
Location: Cambridge, Massachusetts
Degree: Teacher Education Program
Net Price: $16,205