Ready to find your ideal master's program?
www.mastersprogramsguide.com is an advertising-supported site. Featured or trusted partner programs and all school search, finder, or match results are for schools that compensate us. This compensation does not influence our school rankings, resource guides, or other editorially-independent information published on this site.
As the world becomes increasingly digital, opportunistic criminals find new ways to exploit our data and wreak havoc on business and daily living in the online space.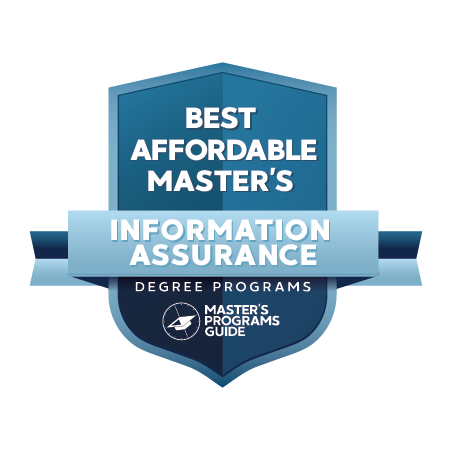 How can these criminals be stopped? It isn't easy, but it starts with staying ahead of them at all times, knowing exactly what their next moves might be—and how to intervene before they make those moves. 
When you earn a master's degree in information assurance, you'll learn exactly what it takes to protect the integrity and confidentiality of our most important asset—data. Companies in just about every industry rely on computer networks, the internet, and digital systems. While these systems can be a godsend, allowing companies to conduct business with other corporations all over the world, they also put sensitive information at risk. 
As an information assurance professional, your job will be to create a safe environment for businesses and individuals to access information. You'll help companies learn how they can leverage their data without exposing themselves to unreasonable amounts of risk. 
Information assurance refers to protecting both digital and nondigital data, records, and information. It is incredibly broad, allowing you to work with organizations of all kinds to help them assess their security risks and potential solutions so they can safeguard their information from potential attacks.
A truly one-of-a-kind field, information assurance didn't really exist as a discipline until recent years. The growth of computer hackers and cyber threats has dramatically increased the demand for information assurance and security professionals among government agencies and companies. 
When you earn a master's in information assurance, you'll not only gain the education and credentials you need to intervene, but you'll also develop strong leadership skills that will enable you to pursue the best-paying and most top-ranked positions. 
Information assurance is often confused with cybersecurity. While the two fields are incredibly similar, there are a few differences. While both involve data and data security, information assurance is a broader program that involves the creation of large-scale strategies (while cybersecurity usually focuses on the installation of protective systems).
The good news? Earning a degree doesn't have to be expensive, especially not when you choose to enroll in one of the 20 Best Affordable Master's in Information Assurance. These degrees pair affordable tuition with generous financial aid opportunities, making it possible for students of all backgrounds to gain the credentials they need to get ahead in the fast-paced world of information assurance.
Most master's degrees in information assurance take around two years to complete, although some offer accelerated pathways that make it possible for you to finish up in as little as 12 to 18 months. There are even part-time options you can pursue, helping to make your degree not only more affordable, since you can continue to work, but also more convenient. 
Ready to get started? We'll walk you through everything you need to know about the best information assurance degrees, from how to apply to how much money you might expect to make. 
See Also: 10 Best Master's in Industrial Engineering
Common Application and Admission Questions
The courses you might take as part of your affordable master's in information assurance will vary depending on where you choose to go to school and which (if any) concentrations you decide to pursue. You might take classes in things like network security, cybersecurity, computer forensics, database management, and legal and ethical issues in information assurance.
You'll want to carefully consider the courses you might want to take, along with how long it will take you to earn your degree, as you begin narrowing down the list of schools to which you'd like to apply. Most master's degrees require between 30 and 40 credit hours of coursework, with some available on both a full- and part-time basis. There are accelerated programs available, too, so most programs make it possible for you to complete your degree in as little as one year or to take up to six years to finish your degree, if you choose. 
You will also want to look for a program that offers plenty of opportunities for hands-on learning. An internship is often the best way to do this. Even if you decide to pursue an online master's in information assurance, look for a degree that includes an internship so you can gain some real-world experience. 
When you've narrowed down the list of schools to just a handful that you'd like to apply to, it's time to dust off that resume and begin working on your applications. Admissions requirements vary between schools, but in general, you'll need to have a bachelor's degree in a field related to information assurance in order to apply.
For example, you might be asked to have complete coursework in things like cybersecurity, data security, or computer programming. All of these classes will help provide you with the foundational skills you need to be successful in information assurance. Similarly, you may be asked to have completed undergraduate coursework in statistics, calculus, and algebra.
You will need to provide transcripts from any undergraduate coursework you have completed, often meeting certain minimum GPA requirements. Usually, the minimum GPA required is a 3.0 on a 4.0 scale, but this can vary depending on the competitiveness of the university to which you choose to apply. 
In addition to transcripts, you will also need to submit GMAT or GRE scores, in most cases. Though some universities no longer require these examinations, they serve as a good gauge of a student's readiness to attend a graduate-level program.
These documents show your academic readiness, but the list of requirements typically does not end there. You will likely also need to submit things like a resume or CV, letters of recommendation, and a personal statement. Sometimes an interview with the admissions department is required as well. All of these documents showcase your professional readiness as well as how much work experience you have, two criteria that can be helpful as you complete your studies in information assurance.
What About Financial Aid & Scholarships?
Earning a degree is no small task—but that doesn't mean your student loan debt has to be astronomical. Instead, look and apply for all the financial aid and scholarships you can find.
When searching for the best affordable master's in information assurance, look for a degree that couples low tuition rates with generous financial aid. Don't panic if a school's "sticker price" seems high. Often, private schools have higher tuition and fees but wind up being much more affordable for students to attend because they offer more extensive financial aid packages. 
Closely compare the costs and financial aid offered by each school to which you are accepted. Read the fine print! 
Of course, your first step in receiving financial aid is completing the Free Application for Federal Student Aid, or the FAFSA. This form can be completed in the year in which you plan to attend school and takes a close look at your financial standing to determine your financial aid eligibility. You may be asked to submit documents like your W2s, tax returns, and other proof of your financial background. 
Both the federal and state government will use this information to determine whether you might qualify for grants, loans, and work-study. Even if you don't think you will be eligible for any financial aid, it's important that you take the time to complete this document. That's because many universities use the information provided therein to determine your institutional aid eligibility. 
Most universities offer financial aid to graduate students in the form of grants and assistantships. Assistantships, in particular, can be extremely valuable. Not only do these awards provide you with a generous stipend and tuition reimbursement (often the full cost of the program) but they also will grant you access to work experience in your field. As a graduate assistant, you may work in a research or teaching capacity, lending you a new level of expertise that will serve you well as you begin to search for jobs.
Of course, you don't have to rely solely on the college you wind up attending in order to receive financial aid. There are many outside scholarships you can apply for, too. These don't require repayment and are typically awarded by third-party entities such as charitable organizations, employers, and religious affiliations. 
There is a misconception that earning a graduate degree is more expensive than pursuing an undergraduate degree. That is simply not the case. While graduate tuition is generally pricier than undergraduate tuition, there are plenty of ways to lower your cost of attendance. If you already maxed out your budget while earning a bachelor's, don't assume that earning a master's is out of reach financially. 
By exploring some of the options listed and described above, you may be able to earn a master's degree for a fraction of the cost of what an undergraduate degree cost you. 
How Much Can I Make With an Affordable Master's in Information Assurance? 
Earn a degree in information assurance, and you'll open up the door to a wide variety of careers. Some of the most common include those as chief information assurance officer, chief risk manager, chief technology officer, information security analyst, and IT security manager. 
Become a chief technology officer and you could earn an average wage of up to $146,360 per year, depending on where you live and for whom you work. In this kind of job, you'll plan and direct all technology and computer-related activities in an organization, typically working full time to lead a team of fellow professionals. The growth rate for this career field is high, with anticipated growth in job creation by 10% before 2029. 
What's interesting about the salary potential for this career is that the wages vary widely, with the lowest 10% bringing in around $87,480 (still a figure that's nothing short of impressive!) and the best-paid professionals earning well over $208,000. 
As an information security analyst, you will be tasked with planning and carrying out security measures to safeguard an organization's computer systems and networks. Although you'll only technically need a bachelor's degree in order to pursue one of these positions, you'll have much better luck finding a high-paying job if you have a master's degree and a bit of work experience. 
You'll likely find work for a consulting firm, financial or business company, or a computer company. The average worker in this industry earns around $99,730 per year, or an impressive $47.95 per hour, according to the Bureau of Labor Statistics. The growth rate for this career is also high, with an estimated 31% growth by 2029—or roughly 40,900 new jobs created in that time period. 
While earning a master's degree in information assurance is one of the smartest ways to boost your potential career earnings, there are other ways you can improve your success when it comes to finding a job, too. 
For example, in addition to earning a master's, you might pursue an additional certificate in a related area, such as cybersecurity. You should also take any and all opportunities you can find to participate in hands-on learning opportunities, such as research, internships, and cooperative learning experiences. 
Last but not least, don't be afraid to join a few professional organizations, both before and after you complete your degree, too. Some of the most important organizations for information assurance professionals include the Information Systems Security Association International and the EC-Council. Joining one or both of these organizations will allow you to network with other professionals and stay on top of developments in the field—both of which can be incredibly valuable when it comes to finding and keeping a job.
What Are the Best Information Assurance Degrees?
We know that you have educational goals that you're itching to pursue, but you may not know where to start. The editors of Master's Programs Guide utilize a unique ranking methodology based on the following five aspects:
25% Overall Degree Affordability: Average cost of undergraduate and graduate tuition per school
25% Graduation Rate: Number of students who start at the university and actually finish there
20% Earnings Potential: Average mid-career salary of school alumni
20% Selectivity: The number of students who apply versus the number who actually get accepted
10% Online Graduate Offerings: The number of programs offered online in each department
At Master's Programs Guide, we strive to do our best to guide you and your family toward a fruitful academic career. The pursuit of knowledge is a noble one, and we want to help you reach your goals.
Master of Science in Information Assurance and Security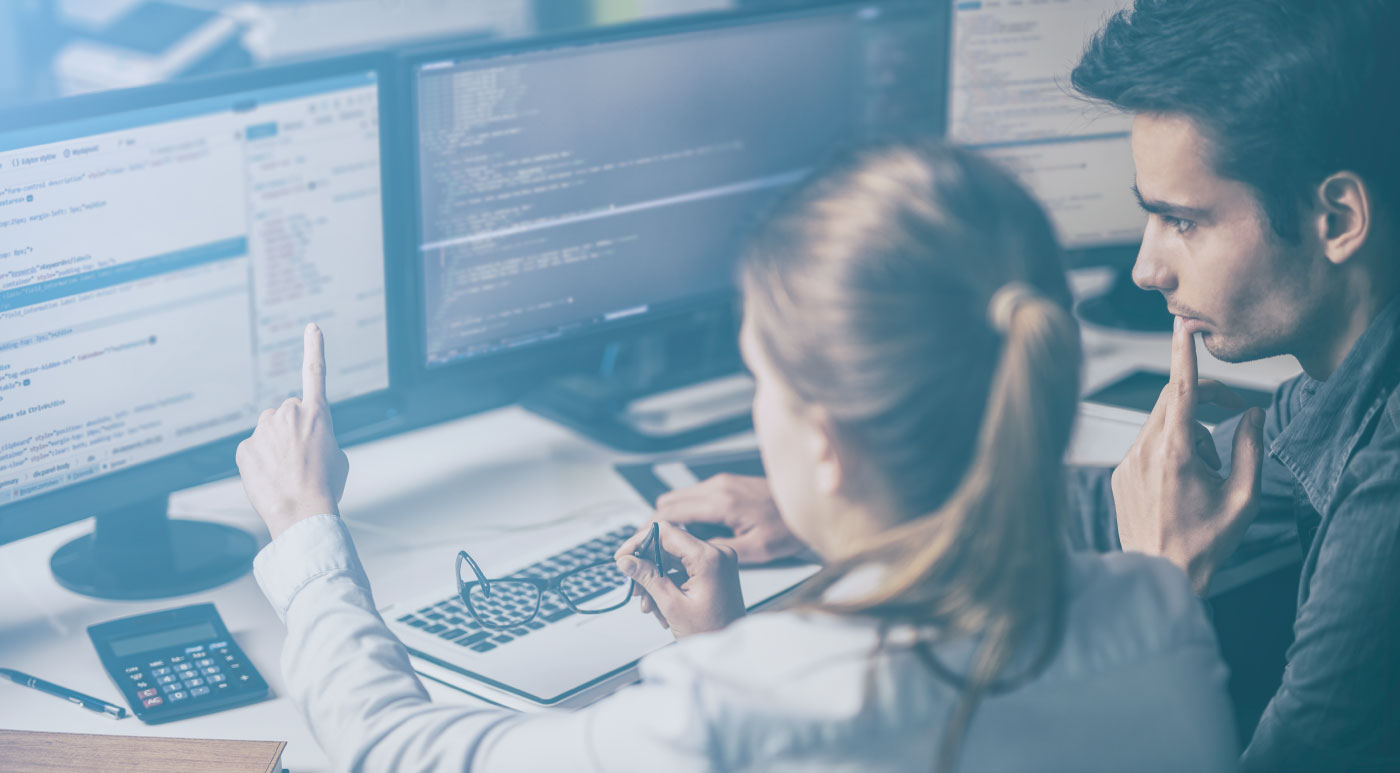 Founded in 1879, Sam Houston State University is one of the oldest universities west of the Mississippi River. Named after Sam Houston the barrier-shattering politician, himself, this school continues to set records and make a solid impression even many years after its inception.
Here, the school has a motto of, "the measure of a life is its service," something that rings true among the school's more than 21,500 students. As an SHSU student, you'll be able to explore all kinds of hands-on learning opportunities as you develop your skills and build your future career. 
First founded as a teacher's college, Sam Houston State now offers bachelor's, master's, and doctoral degrees in well over 100 different disciplines. Many of these are even offered exclusively online, helping students attend school in a more convenient and affordable manner without ever stepping foot on campus. 
Among these is the award-winning Master of Science in information assurance and security. This degree is one of the many top-ranked graduate degrees here—Sam Houston State is top-ranked by Forbes, Washington Monthly, and U.S. News & World Report.
This degree is perfect for graduates of computer science who are interested in increasing their earning potential and building their career networks. It consists of 36 credit hours of study and enrolls new groups of students in the fall, spring, and summer semesters alike. 
In this program, you will take core classes such as Operating System Security, Network and Cyber Security, Business Continuity Management, and Principle and Policy of Information Assurance. It is available both on-campus and online, with both programs fully accredited by The Southern Association of Colleges and Schools Commission on Colleges. You can transfer in credits from other institutions to make your degree more affordable—but you'll appreciate the low tuition rates and generous financial aid offered by this school regardless.
The degree is offered by the Department of Computer Science, a division that is known for offering a variety of scholarships and other financial aid. You will be automatically considered for some awards while applications are available online for others. 
Best yet, when you graduate from Sam Houston State, you'll join an extensive alumni network of thousands of other graduates who know exactly what it means to be an SHSU grad. You'll have access to ample job opportunities, regardless of whether you choose to earn your master's in information assurance online or on campus.
To apply, you must submit a graduate application and an application fee. You will need to submit transcripts, an updated resume, official GRE scores, and two letters of recommendation. Although this program doesn't technically have a minimum GPA cut-off, students with undergraduate GPAs of 3.0 or higher will be given preference. Furthermore, you may qualify for a GRE requirement waiver if you already have another master's degree or at least five years of work experience. 
Master of Science in Information Assurance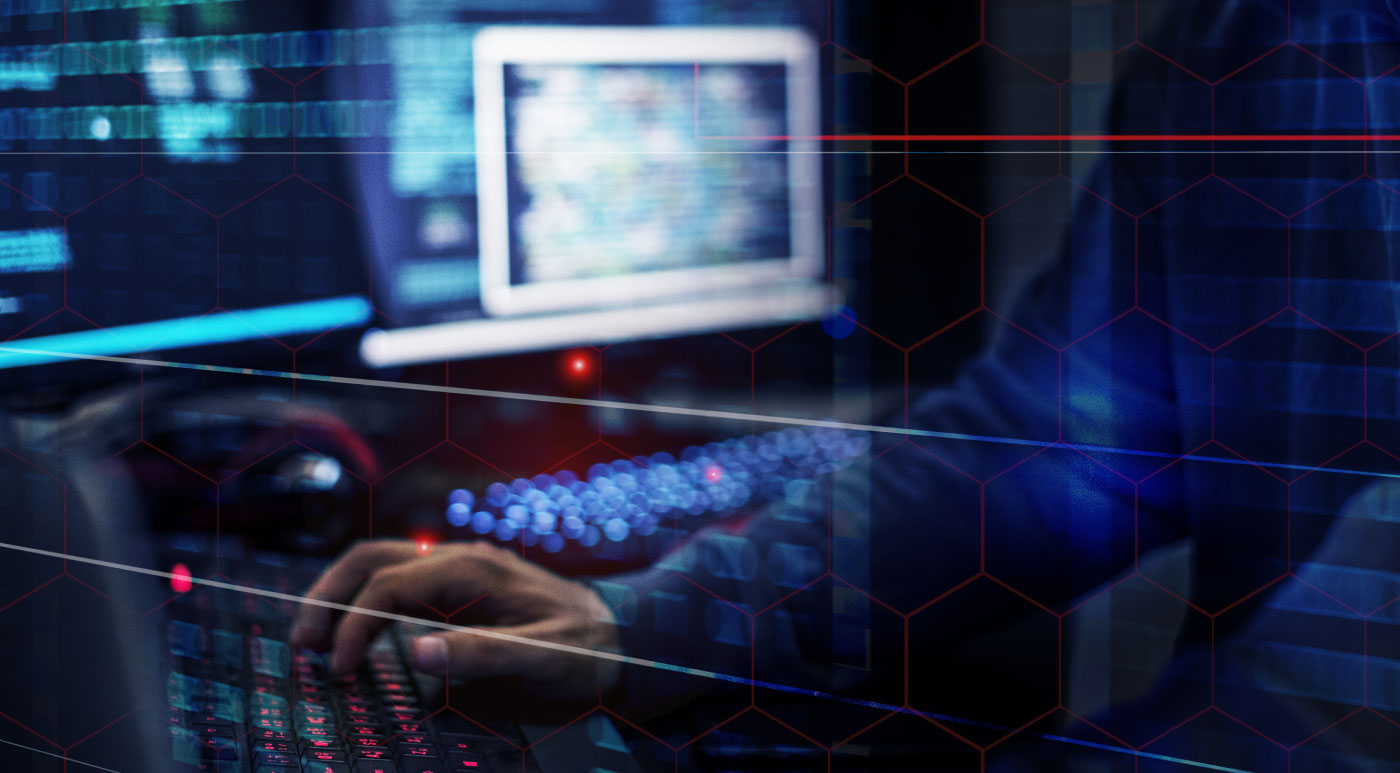 A public land-grant research university, Iowa State University is located in Ames, IA. The largest university in the state, Iowa State is part of the Big 12 athletic conference, one of its most prominent claims to fame. The Cyclones complete Division I and have won numerous NCAA national championships. 
Chances are, though, that as an aspiring information assurance professional, you're probably more interested in the winning nature of the school's graduate degrees. You're sure to find what you're looking for in that regard, here, too. Iowa State offers graduate degrees within eight different colleges, including the Graduate College, with more than 112 different master's degrees to choose from. 
The Master of Science in information assurance at Iowa State University is a multidisciplinary program that will provide you with the opportunity to become a professional in the field of information assurance. Uniquely offered by the Department of Political Science, the degree can be completed by itself or as a co-degree with a master's degree in political science. 
You'll take courses built around the electrical and computer engineering, mathematics, and computer science frameworks, allowing you to explore both the software and hardware aspects of computer security and cryptography. 
All in all, you'll complete 30 credit hours of study including core and supplemental courses such as Computer Network Architectures, Business Process and Systems, Computer Security, Ethical and Legal Issues in Computer Security, and Fundamentals of Computer Programming. You may also choose to pursue a minor in a related field, such as cybersecurity. 
As a student in this program, you will learn how to design the next generation of cybersecurity protection devices and procedures as well as how to both prevent and solve cybercrimes. You'll work closely with industry partners to help them develop solutions to ensure the safety and privacy of their data online. 
Before graduation, you will have the option of choosing between a thesis research project or a creative component that will allow you to bring together everything you have learned in one final project. The faculty who teach in this program are some of the best in the world, both nationally and internationally recognized for their teaching and research. 
You don't have to pay a premium for that kind of quality, either. Iowa State is one of the most affordable universities in the country. Tuition is affordable, billed at a rate of $10,990 per year, not including books and supplies, personal expenses, or room and board. There are plenty of financial aid opportunities available, too.
To apply, you will need to have an undergraduate degree in a related field. You'll submit official GRE scores, but this requirement is waived if you have at least five years' worth of work experience. You'll also need to submit three letters of recommendation and a personal statement. 
Master of Science in Information Assurance and Cybersecurity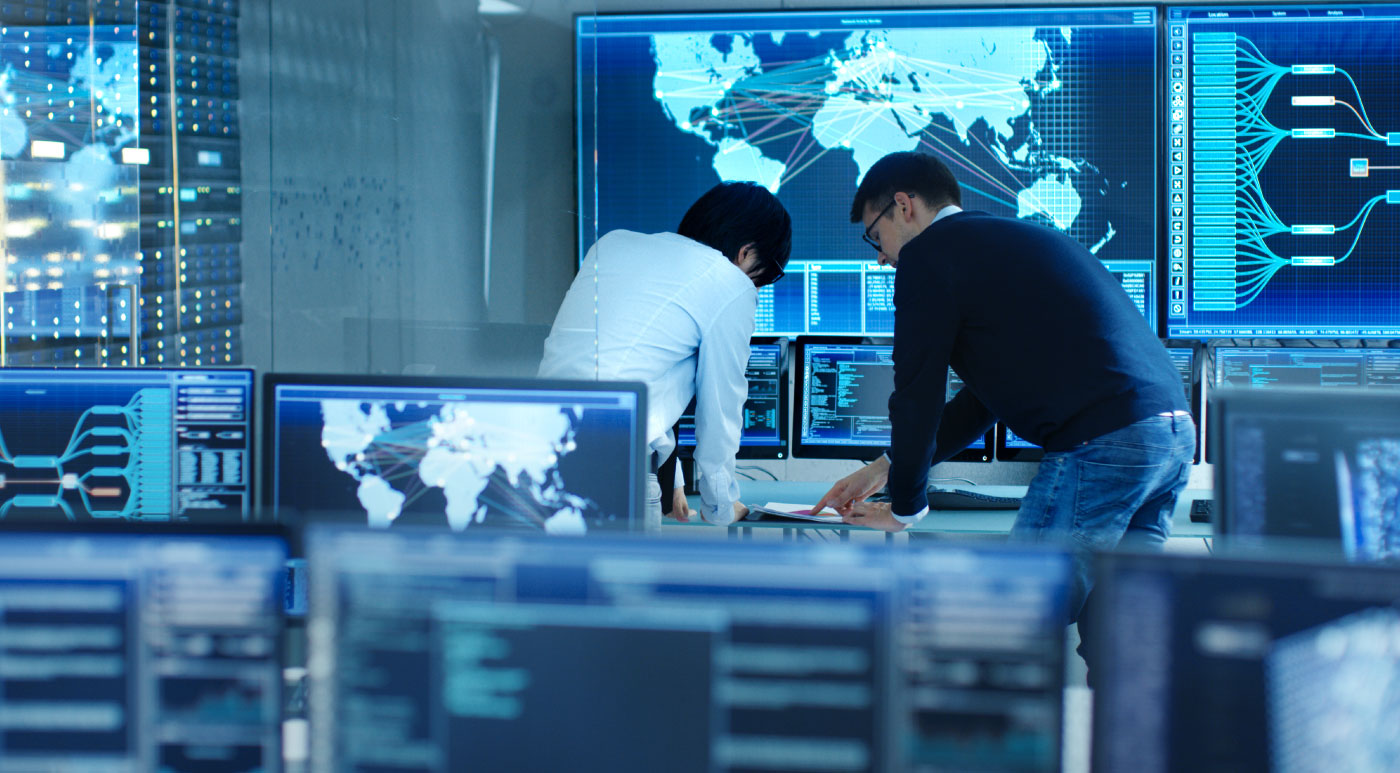 Nova Southeastern University is a private research university with a main campus in Fort Lauderdale-Davie, FL. with more than 18 different colleges, schools, and centers with 150 programs of study, this school is known as being one of the most accessible and affordable in the country. With more than 170,000 living alumni, the school offers full degrees, courses, and certificate programs that couple convenience with cost savings—many programs are available entirely online.
With hundreds of majors to choose from, this school is ranked by Washington Monthly as a top national university. It's also highly regarded by the U.S. News & World Report for its diversity.  As a student in the Master of Science in information assurance and cybersecurity, you're sure to find everything you're looking for—and more.
This 30-credit hour degree is offered online as well as on-campus in South Florida. Designed for individuals who want to focus on the field of network security engineering, the program is certified by the National Security Agency and the Department of Homeland Security. The university offers a related program in cybersecurity management as well as in security policy development and compliance.
You can complete this program in as little as 12-14 months as a full-time student, or take as many as 24 months if you want to continue to work while you earn your degree. It consists of 30 credit hours of study, or ten core courses. You will learn from instructors who are all educated at the top levels of their field. All hold Ph.D.s and are considered experts in their fields of research. 
The courses you will take will vary depending on your interests and career goals. However, most students will take classes such as Database Systems, Fundamentals of Cybersecurity, Applied Cryptography, Computer Networks, and Operating Systems. Before you start your core courses, you will need to complete prerequisite classes in subjects like data structures and algorithms and computer organization and architecture.
By the time you graduate from this program, you will have the skills you need to pursue work in cybersecurity research, security policy development, and network security engineering, along with other related fields. An affordable program, it will prepare you for future opportunities as an information systems security officer,a cyber defense analyst, and much more. Tuition is incredibly low, with inclusive annual rates starting around $32,000. Of course, there are plenty of financial aid opportunities available, too, including grants and student loans. 
To apply, you'll need to submit an online application and a $50 application fee. You'll provide transcripts evidencing that you earned a bachelor's degree with a GPA of at least 2.5 and submit official transcripts from all institutions you have attended. You should also provide a resume. In some cases, an interview with a member of the faculty or admissions team may be required. 
Master of Science in Information Security and Assurance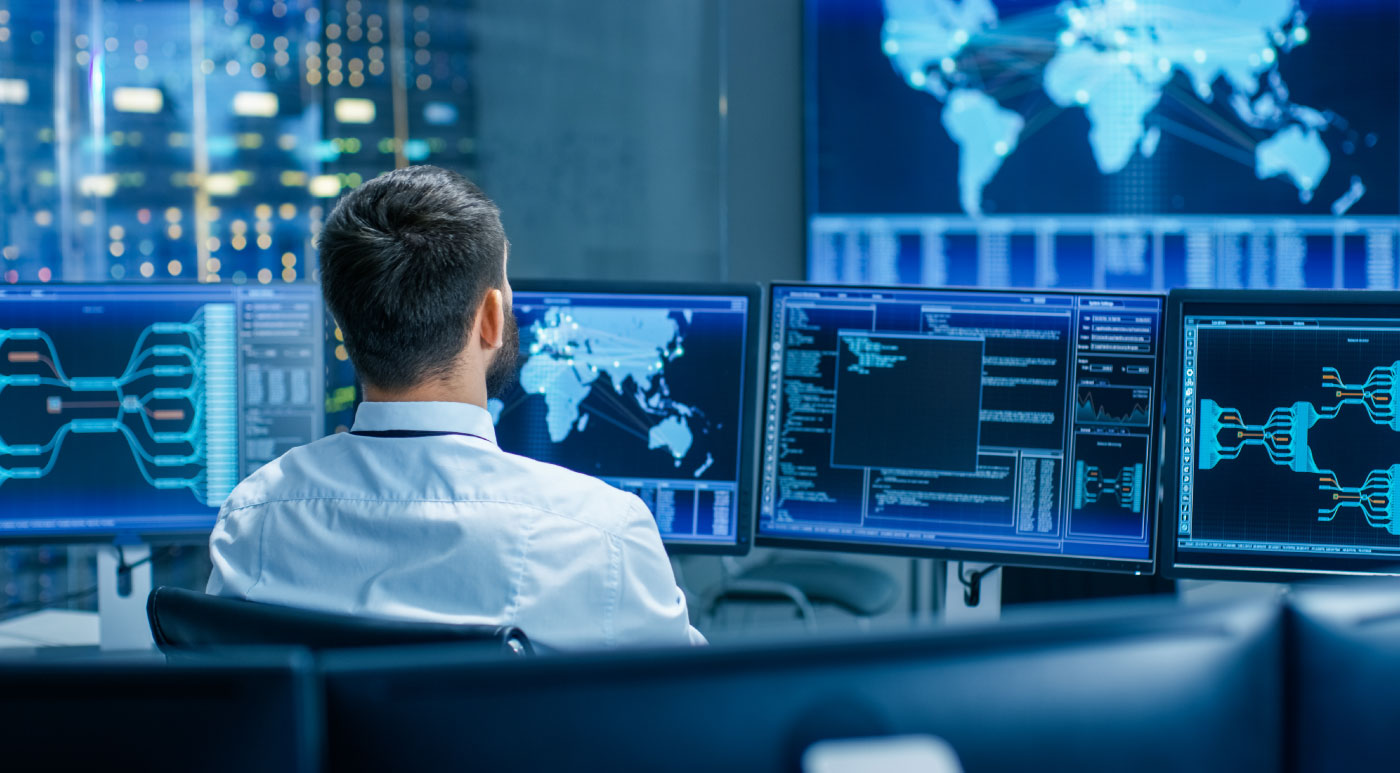 Located in quiet Northfield, VT, Norwich University is the oldest private military college in the United States. You don't need to be interested in military service in order to attend this top-ranked school, of course—but it does offer pathways for students interested in ROTC (Reserve Officers' Training Corps).
Norwich is a small university of around 4000 students, nearly half of which study in online programs. It offers just 29 majors spread out among six academic divisions. Unsurprisingly, the most popular major here is criminal justice, but the school's other academic programs are also highly ranked (many of which receive top marks by U.S. News & World Report). 
The Master of Science in information security and assurance is one such degree. It has a concentration in computer forensics investigation as well as one in information assurance management that makes it stand out among its peers as a truly groundbreaking degree. It will help you develop the skills you need to obtain leadership in the competitive information assurance industry. You'll take coursework covering everything from governance to business to policy decisions so that you can become the professional you've always dreamed of being. 
Offered by the Cybersecurity, Data Science, and Computing Department within the College of Professional Schools, Norwich University is within the top 7% in its return on investment, according to a Georgetown University study. With a 16:1 student-to-faculty ratio, it's easy to understand why that's the case. You'll have access to a rigorous academic environment, interactive classes, close mentoring relationships with your faculty, and plenty of opportunities for hands-on learning. 
Available online as well as on-campus, this program provides students with access to the Center for Cybersecurity and Forensics Education and Research. This specialist learning environment fosters research and offers all kinds of outreach activities to help you develop in-demand skills. 
You'll take core classes in the liberal arts, sciences, management, mathematics, and more, choosing a concentration in either information assurance management or forensics in your second year of study. Your classes will cover topics like counterterrorism, cybercrime infestation, malware analysis, penetration testing, threat analysis, and more. You will even be able to participate in a practicum that will give you practical skills in the concepts you learned in your courses, too.
From day one of your studies, you'll work with a dedicated faculty advisor who will help you develop an individualized program based on your career goals. You'll work in the classroom, the computer labs, and in the real world to build your skills. An affordable degree, it has an average net price of just $25,581 for most students. There are plenty of scholarships and other kinds of financial aid available.
When you are ready to apply, you can do so online by using the Common Application or the Norwich App, the university's in-house form. You'll need to send in supplemental items like your transcripts, an admissions essay, letters of recommendation, and a resume. Test scores are optional and there is no application fee required. 
Master of Science in Information Assurance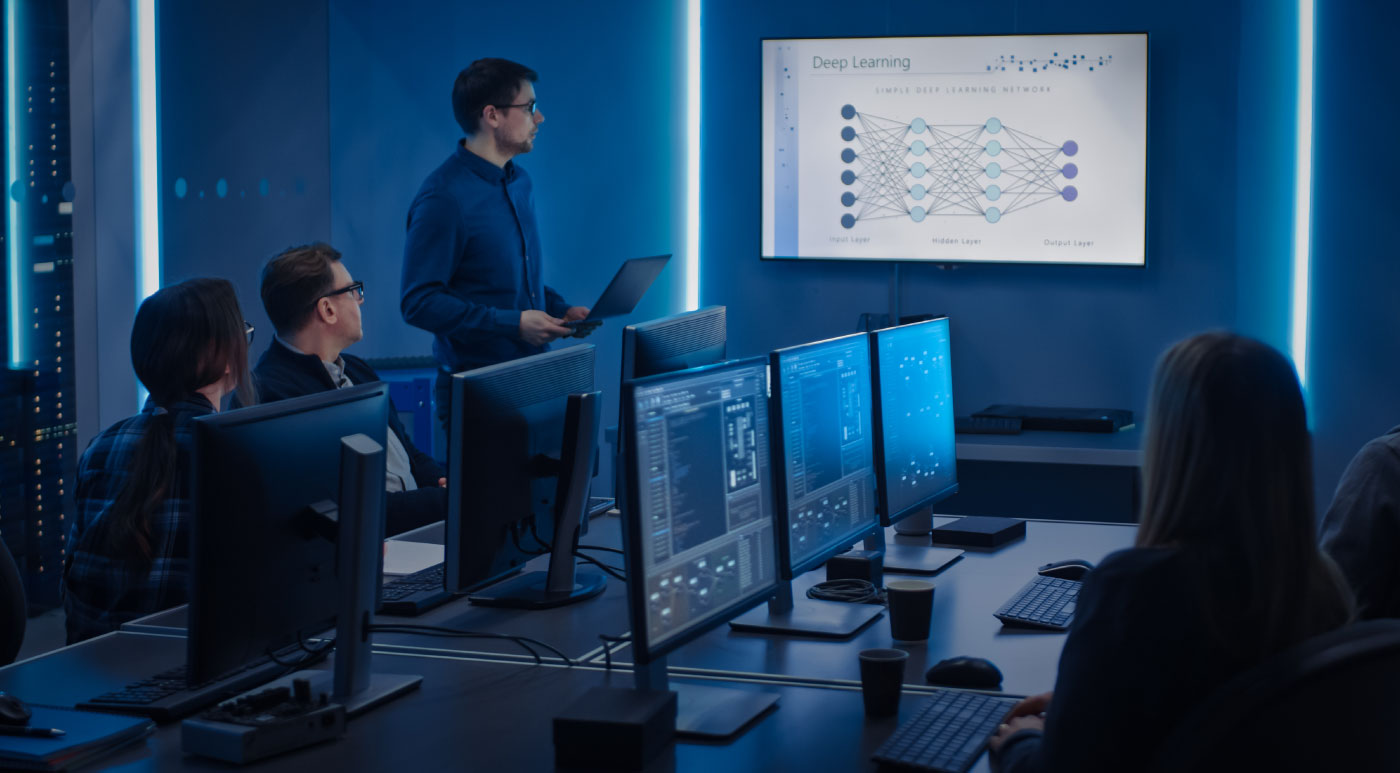 Regis University is a private Roman Catholic university located in Weston, MA. Originally founded as a women's college in 1927, the school is now coeducational. A small university, Regis is home to just 3000 graduate and undergraduate students. 
Since it is so small, you'll enjoy a small, close-knit learning environment here, with a student-to-faculty ratio of just 9:1. You'll enjoy access to degrees within four schools along with numerous on-campus projects, centers, and programs to enhance your degree. Because of these hands-on learning opportunities, you'll likely have no problem finding and securing a job after graduation. Regis has an employment rate of 97% within just six months of graduation!
The Master of Science in information assurance is a classic program at Regis that is ABET-accredited and offered both online and on-campus. It's designated as a National Center of Excellence in Information Assurance Education by the National Security Agency and the U.S. Department of Homeland Security since 2007. 
Because of this, as a student here, you'll have unparalleled access to some of the best opportunities for hands-on learning and you'll benefit from a more experiential approach to the discipline, too. Regis has partnerships with some of the top industries and agencies so you'll be able to engage in all kinds of internships and cooperative learning experiences.
This program will teach you how to help keep technology and information safe and secure for organizations of all types and sizes. You can choose from multiple specializations to complete your degree. It consists of 36 credit hours in fields such as risk management, information systems management, security consulting, network forensic analysis, and more. 
Each class is taught in a convenient eight-week format with classes offered online and on-campus during the evenings. Most students take just one or two years to complete their degrees with start dates in January, March, May, July, August, and October. If you want to take classes exclusively on campus, you'll start with the rest of the cohort in August.
Core classes include things like Information Technology Concepts, Computer Forensics, Network Forensics, and Legal Basis in Cyber and Information Security. You can choose from a specialization in information assurance policy management or cybersecurity. In addition, you can choose to add an additional graduate certificate in one of these two topics as well.
With this program, you'll pay just $845 per credit hour, making it one of the most affordable ways to earn your degree. Regis also offers a variety of scholarships, grants, and other programs to help you pay for school. 
To apply, you will need to submit a completed online application, a transcript, resume, and personal essay. You may qualify for prior learning credit for other life experiences, such as military service and previously earned course credit, too. Before starting your core courses, you will need to complete two prerequisite courses in Statistical Computing and Systems Analysis and Design. 
Master of Science in Information Security and Assurance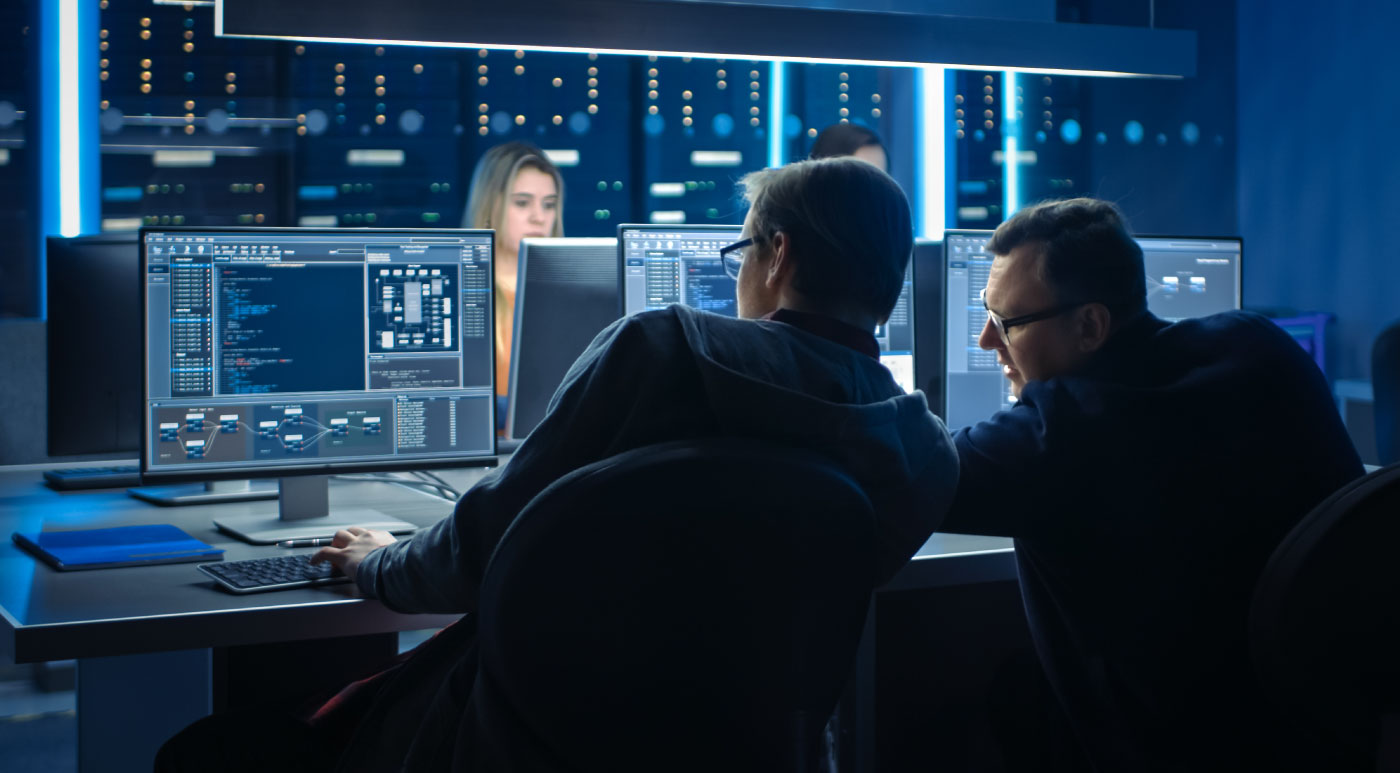 A private university located in Daytona Beach, FL (with additional campuses in places like Prescott, AZ), Embry-Riddle Aeronautical University is the largest accredited university system in aviation and aerospace in the United States. You don't have to be interested in aeronautics to study here, though. The school also has programs in related fields like technology and engineering as well. 
Of course, Embry-Riddle is also well-regarded in terms of its affordability. With all course content taught by industry experts, this university offers numerous programs online as well as those offered at satellite campuses. In most cases, you don't have to come to Embry-Riddle—Embry-Riddle will come to you.
The Master of Science in information security and assurance is available online, making it a convenient option for students with other commitments to attend to. You'll enjoy its unique focus on business and organizational life in the Information Age. Not only will this degree allow you to strengthen your grasp of modern information systems, but you'll also learn the risks that faulty design, bad data, improper use, and hostile forces can pose to these organizations.
You'll learn from experienced instructors who hold terminal degrees along with fellow classmates who can relate firsthand professional experiences, enhancing the learning environment for everyone involved. You'll work and learn in a large network of peers and be able to tap into unparalleled resources. 
With an additional specialization area in information systems security, this broad program is relevant for just about any career. You'll take classes such as Assured Business Systems: Managing and Protecting the Information Systems Enterprise; Informatics: Security Implications of Cross-Disciplinary Computing; and Cyber Law, Cyber Compliance, and Information Assurance.
With this degree, which consists of 30 credit hours, you can customize your degree with relevant specializations such as information assurance in a global context, information systems security, and protecting business intelligence. An interdisciplinary degree, it will prepare you to excel as a decisionmaker and grants you the flexibility to study at any time and from any location. 
An affordable program, it features low tuition starting at just $2192 per course. Most classes are just nine weeks long, allowing you to move quickly through the curriculum. There are significant financial aid opportunities available, too, including grants and student loans. Embry Riddle is ranked as one of the top universities in the country by the U.S. News & World Report, which has named it a Top Regional University in the South as well as one of the Best Colleges for Veterans. 
When you are ready to apply, you can do so online via Embry Riddle's website. You will need to have a minimum 2.5 GPA on a 4.0 scale (or a 3.0 if you already hold a master's degree or have completed some graduate-level coursework). Plan to provide your official transcripts along with any evidence of work experience, like your resume or CV. Test scores are not required.
Master of Science in Information Security and Assurance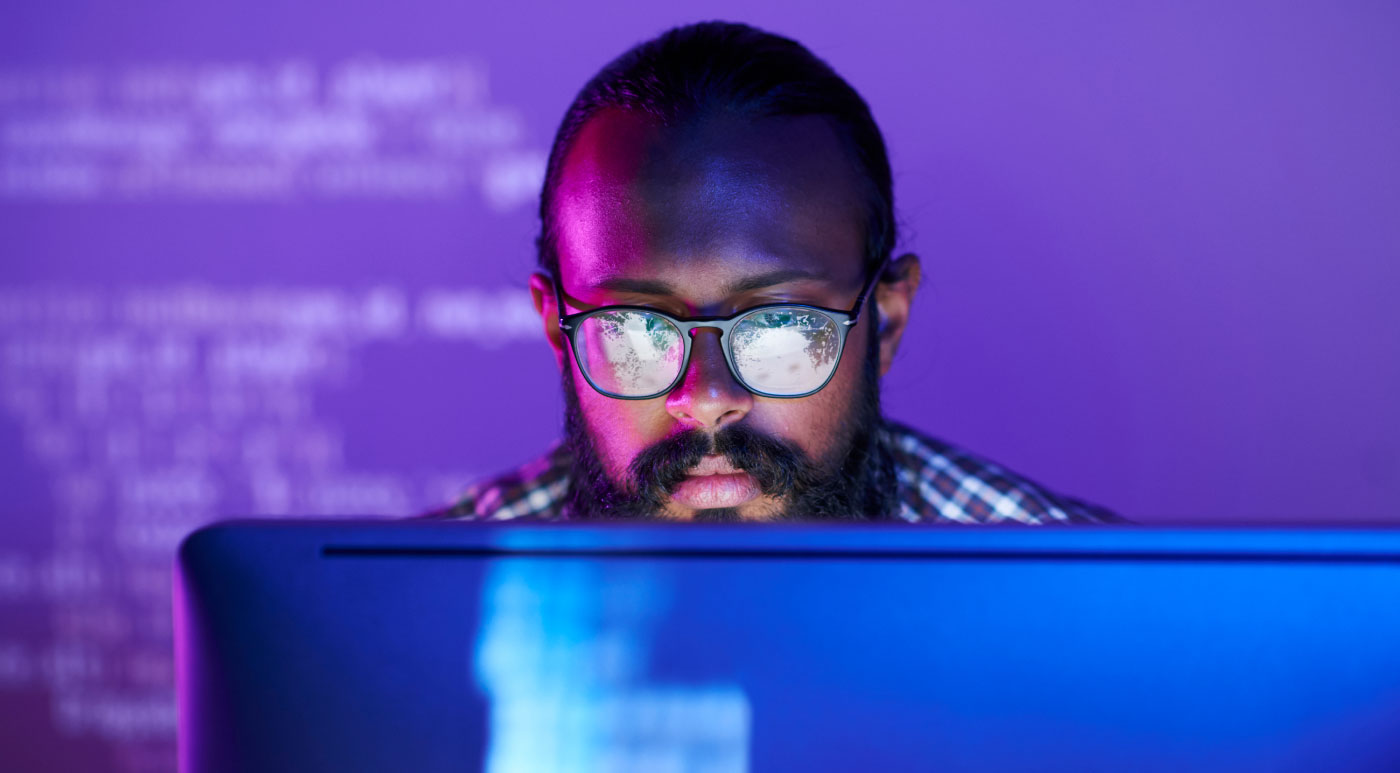 A private university located in Millcreek, UT, Western Governors University has a unique learning model that makes it a great choice for aspiring graduate students seeking an affordable, convenient way to earn a degree. The school offers a majority of its courses online in a competency-based learning model. 
Rather than the traditional learning model you'll find at most colleges, in which you'll move with a cohort of other students as you move through the same course material, Western Governors allows you to work at your own pace so that you only move on to the next chunk of instruction once you've mastered the current content. Because of this, you can complete your courses as quickly or as slowly as you like.
This is the ideal method of course delivery for students who want to learn at a slower pace, have other life commitments (like a job or a family to care for), or who want to save a little bit of money. The Master of Science in information security and assurance is one of more than 30 master's degrees that is offered in this format here.
The master's in cybersecurity and information security at Western Governors is designed for industry professionals who are ready to take their careers to the next level. It is an easy degree to complete if you are interested in being able to work full-time. Plus, you'll be able to learn all kinds of valuable industry certifications as you complete your degree.
Available online, this program can be completed in as little as 24 months. Tuition is affordable, starting at just $3895 per term. Since tuition is billed per term rather than per credit hour, you'll be able to control the ultimate cost of your degree. By finishing your studies faster, you will pay less for the overall cost of your degree. Plus, you'll be able to earn those valuable industry citations we mentioned at no extra cost to you. 
Some examples? You can earn top certifications such as EC-Council certified ethical hacker, EC-Council computer hacking forensic investigator, and more. Information assurance is just one potential area of specialization within the cybersecurity degree, with other areas of study including secure software design, cybersecurity architecture and engineering, cybersecurity management, ethical hacking, and more. 
Of course, all students will complete a final capstone project as part of their studies here, too. In your capstone, you'll demonstrate your abilities to create a project that deals with a major real-world problem in cybersecurity. 
You'll build your skills in relevant, up-to-date concepts as you learn best practices in networking and security, systems and service, data management, the business of IT, scripting and programming, and more. There are no set class meeting times so you can learn at your own convenience.
There are multiple start dates each year so you can apply whenever you are ready. In fact, you can start as soon as the 1st of any month. You will need to submit an online application along with official transcripts. That's all there is to it! 
Master of Science in Information Security and Assurance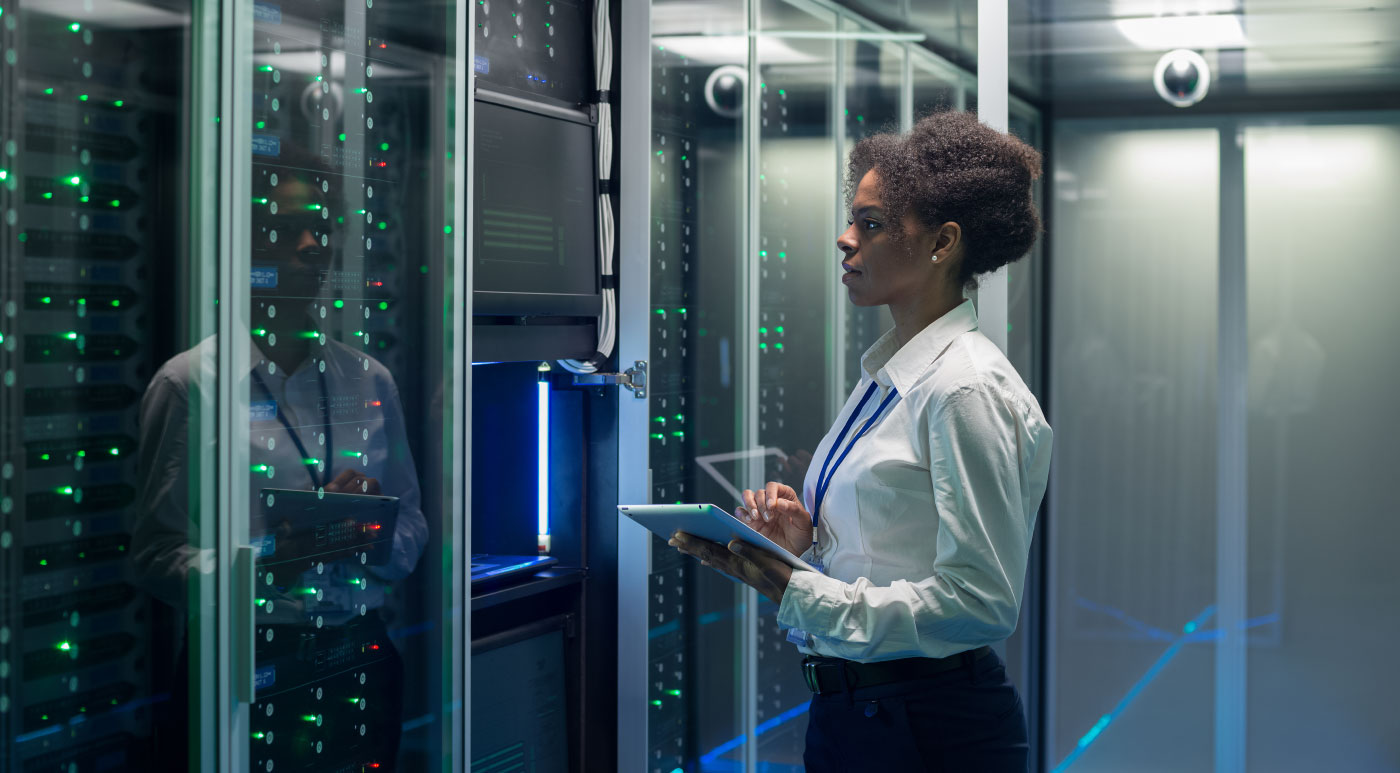 With a main campus in La Jolla, CA, National University was founded in 1971 and is one of the country's top providers of distance education programs. Although you can opt to take classes on campus or at one of the school's many satellite campuses, many students will instead complete courses online or in a blended format. 
Take classes online at National, and you'll be able to access material in both asynchronous and real-time settings. The hybrid format of online and on-campus instruction lends itself nicely to students who are seeking a degree program that is both convenient and affordable. 
The Master of Science in information security and assurance at National is a cybersecurity program that is meant to serve as a terminal professional degree for students interested in technical or managerial fields. It has required core and required specialization, which has plenty of room for customization depending on your interests and skillsets. 
It is available both on-campus as well as online and will allow you to explore the many threats to computer infrastructures and digital assets. You can pursue specializations in Ethical Hacking and Pen Testing as well as in Enterprise Cybersecurity Management. The program is offered by a department that is designated a National Security Agency and Department of Homeland Security Center of Academic Excellence in Cyber Defense Education.
With monthly starts and accelerated courses, this program is one of the most convenient (and affordable!) for students who have other life commitments to attend to. You'll take a total of 58.5 graduate credit hours including core courses such as Cybersecurity Technology, Wireless and Mobile Security, and Cloud Security. There are several project-based courses required as part of this degree's curriculum as well. 
For example, you'll be able to conduct in-depth research into a cybersecurity topic of your choice and practice your critical thinking skills in team-based projects and oral presentations. You will also be able to do things like produce a pen test authorization and prepare and process specifications of a Blue Team defense for a Red Team attack.
Each class lasts just four weeks so that you can focus on just one subject at a time, one month at a time, allowing you to complete your degree much faster. You can enroll at any time and you'll have access to generous financial aid. National offers courses online as well as on more than 20 campus locations around Nevada and California and is also designated as a Yellow Ribbon school, with steep tuition discounts to servicemembers and their dependents. 
Tuition is priced low, with rates starting at just $442 per credit hour. Financial aid is available for most students as well, with options including scholarships, grants, work-study, and student loans.
Ready to apply? You will need to submit an online application and have a cumulative undergraduate GPA of at least 2.0 or higher. You'll submit transcripts and that's all—it's as easy as that.
Master of Science in Information Security and Assurance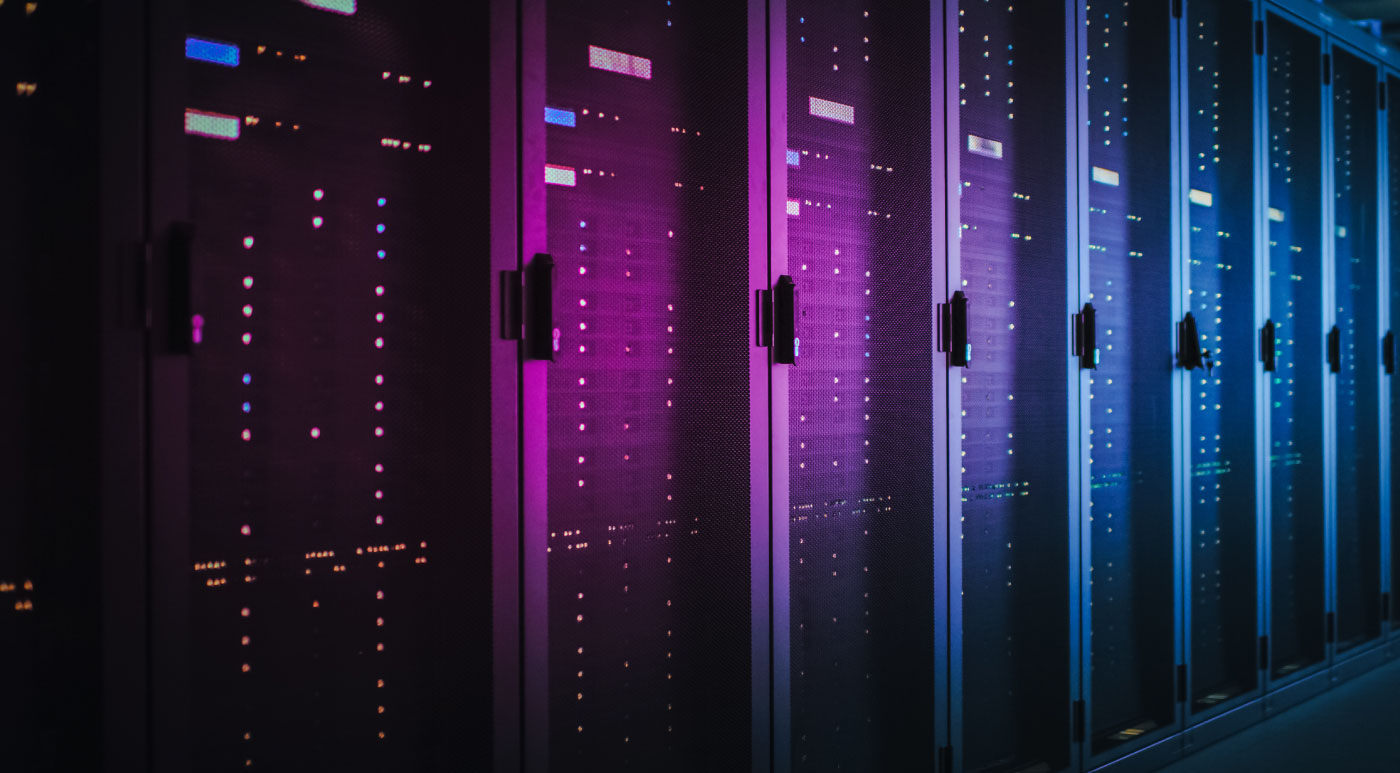 A private university located in Grand Rapids, MI, Davenport University was founded in 1866 and has grown to offer dozens of programs both in Grand Rapids as well as in countless other locations around the state. You can pursue all kinds of degrees here, from associate to master's, post-graduate certification programs and more.
The Master of Science in information security and assurance at Davenport is available online through the innovative Global Campus as well as on-campus in Detroit and in Grand Rapids. You do not have to have a background in technical fields or in cybersecurity in order to apply. Most students can finish their degrees in two years or less.
The program will walk you through the most pressing ethical and legal issues in cybersecurity, like data protection, on both the domestic and international levels. You'll explore the art of protecting devices, data, and networks from unlawful or criminal use while also helping organizations identify their risks.
The curriculum of this program is nicely aligned with industry certification tests and exams so that you will be prepared for success in a wide variety of jobs in cybersecurity. A 34-credit hour program, it includes industry-specific electives like banking and financial security and healthcare security. 
You'll take core classes in things like Applied Cryptography, Legal/Ethical Security Topics, Project Management and Risk Mitigation, and more. The program includes hands-on case studies in high-tech labs and provides you with extensive opportunities to practice what you've learned in the classroom in a real-world setting. The degree blends management and technology so that you will be poised for any kind of career in this in-demand industry. 
This program is also remarkably budget-friendly, too. You might qualify for full-tuition Department of Defense or National Science Foundation scholarships when you choose to complete this program. In fact, CyberCorps and other organizations offer multiple full-tuition scholarships to Davenport students. 
It's registered as a Cisco Networking Academy. Not only that, but Davenport is one of only 13 schools in Michigan that is designated a National Center of Academic Excellence in Cyber Defense Education by the Department of Homeland Security and the National Security Agency, meaning your degree will have a higher return on investment, too. 
This results-oriented degree has a curriculum that is based on employer input and includes multiple opportunities for formal and self-assessment. Of course, you'll also complete a master's thesis (or capstone project) prior to completing your degree, too.
Ready to apply? The admissions process for Davenport is relatively straightforward. You will need to submit an online application as well as transcripts and a resume. No GMAT or GRE scores are required. Be sure to submit evidence of past work experience and earned professional certificates, as these might reduce your cost and the overall number of courses you need to take. 
#10. Removed by editor. 
OTHER NOTABLE PROGRAMS 
#11. Dakota State University 
Location: Madison, SD
Degree: Master of Science in Information Assurance and Computer Security 
Net Price: $16,863
#12. Wilmington University
Location: New Castle, DE
Degree: Master of Science in Information Systems Technologies
Net Price: $13,814
#13. Colorado Technical University
Location: Colorado Springs, CO
Degree: Master of Science in Management (MSIM) degree with a concentration in Information Systems Security online
Net Price: $15,478
#14. University of Alabama at Birmingham
Location: Birmingham, AL
Degree: Master of Science in Management (MSIM) in Information Systems
Net Price: $16,636
#15. DePaul University 
Location: Chicago, IL
Degree: Master of Science in Computer, Information, and Network Security
Net Price: $30,584
#16. Penn State World Campus
Location: University Park, PA
Degree: Masters of Science in Cyber-security and Information Assurance
Net Price: $23,428
#17. Northeastern University
Location: Boston, MA
Degree: MS Degree in Information Assurance
Net Price: $53,506
#18. Stratford University
Location: Falls Church, VA
Degree: Master's Degree in Information Assurance and Security 
Net Price: $21,436
#19. Liberty University
Location: Lynchburg, VA
Degree: Master of Science in Cyber Security Online
Net Price: $27,432
#20. University of Maryland
Location: College Park, MD
Degree: Master of Science in Cybersecurity Technology
Net Price: $13,672
IF YOU ENJOYED THAT THEN CHECK OUT OUR ARTICLES ON THE 50 BEST ONLINE MASTER'S PROGRAMS AND THE 50 BEST ONLINE MASTER'S IN HEALTHCARE ADMINISTRATION!