Ready to find your ideal master's program?
www.mastersprogramsguide.com is an advertising-supported site. Featured or trusted partner programs and all school search, finder, or match results are for schools that compensate us. This compensation does not influence our school rankings, resource guides, or other editorially-independent information published on this site.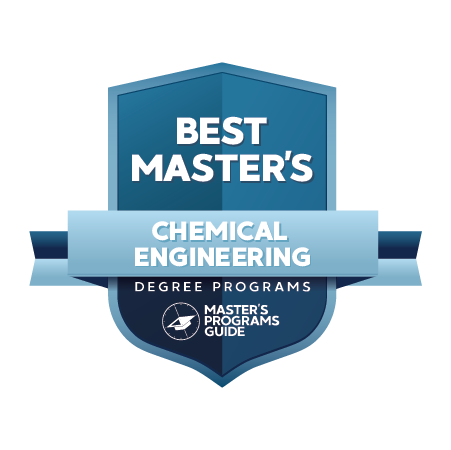 The field of chemical engineering lies at the intersection of mathematics, chemistry, and physics. Throughout history, it has addressed important societal issues like food shortages, health care, air and water quality, and the sustainable production of fuels. Master's programs in chemical engineering prepare future leaders in the field who creatively solve problems for the improvement of society. Students develop theoretical knowledge, research and communication skills, originality, analysis, and critical thinking skills.
They also develop professional skills such as collaboration, research ethics, and writing for scholarly publications. Generally, these programs take about two years to complete. Program requirements typically include courses in mathematical methods, research methods and design, transport phenomena, engineering thermodynamics, chemical reaction engineering, and other vital skills and knowledge. Students may be expected to attend seminar series each semester, where leaders in the field lecture on the latest developments in technology and research. Often, students focus on a particular area of chemical engineering or on two closely related areas. They have the freedom to develop their own program of study that aligns with their interests and goals in consultation with an advisor or committee of advisors. Some programs require a thesis or a special project, independent research, and/or a comprehensive final examination. If a thesis is required, students must complete an oral defense of it, and the final examination will include material related to the thesis. Students may also be required to give oral presentations and write scholarly papers and reports throughout the program. Graduates are prepared for careers in the chemical engineering industry or to enroll in doctoral programs, eventually advancing to work in academia.
Ultimately, chemical engineers create processes that produce, transform, and transport materials. Chemical engineers are in high demand because they influence numerous areas of technology and are necessary to a large number of industries. These include traditional industries like the chemical, energy, and oil industries. However, chemical engineers are also increasingly involved in areas such as pharmaceuticals, biotechnology, environmental engineering, and electronic device fabrication. Some chemical engineers specialize in a particular field, such as biological engineering, nanomaterials, or the development of certain products. Process engineers specialize in a process, like polymerization or oxidation. Chemical engineers also produce food, clothing, electronics, paper, clothing, and energy. They may conduct research in biotechnology, business services, and the life sciences. Responsibilities of chemical engineers include improving and developing new manufacturing processes, troubleshooting processes, establishing and following safety procedures, estimating production costs, and ensuring compliance with environmental regulations. Chemical engineers work mostly in offices and laboratories. They are frequently employed in research and development, engineering services, the manufacturing of petroleum and coal products, wholesale trade, and pharmaceutical and medicine manufacturing. Whatever you do in the growing field of chemical engineering, you'll be answering questions, solving problems, and making discoveries that positively impact the world around you.
See Also: 10 Best Master's in Industrial Engineering
COMMON APPLICATION AND ADMISSION QUESTIONS
Applicants to master's programs in chemical engineering must hold a baccalaureate degree from an accredited institution. Although a degree in chemical engineering is ideal, it is generally not required. Degrees in related fields like chemistry, physics, microbiology, and materials science are often accepted. Applicants who don't have a degree in chemical engineering may be required to complete additional prerequisite courses or demonstrate proficiency in key areas. Some programs require a minimum GPA, such as 3.0 or higher. Applicants must also submit GRE scores, with the quantitative score being particularly important. Although most programs don't publish a minimum GRE score, many do release the average GRE score of previously admitted students. This gives applicants an idea of the score they should aim for if they want to submit a competitive application. 
Additional application requirements may include a personal statement, a resume/CV, and letters of recommendation. Interviews are usually not required. Applicants typically apply through the graduate school, and applications are reviewed by faculty members in chemical engineering. Some programs require applicants to choose at least one faculty advisor on the application, who may then select the applicant for admission to the program and serve as the student's research advisor. For students who meet the school and program's minimum requirements, applications are reviewed holistically, meaning all factors and submitted materials are considered. These programs are highly competitive, so it's a good idea to apply to several. Review statistics for admitted students and ensure that you apply to several target schools, a couple of safety schools, and a reach school or two. This gives you the best chance of gaining acceptance to a program you're excited to attend. 
Once admitted to a program, you may be required to attend an orientation. At orientation, you'll likely meet with faculty members, tour the campus and research laboratories, and mingle with other graduate students. The next steps generally include selecting an area of research interest and a faculty advisor. You'll also develop a plan of study that will prepare you to achieve your academic and career goals and further explore your research interest(s).
See Also: Best Nuclear Engineering Schools
WHAT ABOUT FINANCIAL AID & SCHOLARSHIPS?
Paying for graduate school isn't easy, but financial aid and scholarships may help you along the way. Some programs don't provide financial aid to graduate students; however, you can typically expect options such as need-based loans and work-study programs. In addition, you may receive aid through fellowship awards and assistantships. Through these positions, students receive a stipend and tuition assistance for helping professors conduct research or teach courses. 
To qualify for financial aid, you will need to submit a FAFSA, just as you did as an undergraduate. As a graduate student, you're considered independent, so you don't need to include your parents' financial information on the form. Be sure to complete the form before the priority deadline to ensure that it's processed in a timely fashion. Often, financial aid is awarded on a first-come, first-served basis. 
Additionally, numerous institutes, organizations, and professional societies award scholarships to chemical engineering graduate students. You can search for these scholarships on sites such as Fastweb, Scholarships.com, Scholly, and the American Chemical Society. There's no limit to the number of scholarships you can apply for or accept, so apply to as many as possible! This can be time-consuming, so keep a file of information and materials like personal statements, transcripts, test scores, and your resume to make the process easier.
If you don't receive enough aid through these avenues, you can also apply for personal loans. This should be the last option, as interest rates are often high, and it can take many years to pay off the debt. Start by exploring financial aid available through your program and school, fellowships and assistantships, work-study programs, and scholarships. 
See Also: 50 Best Master's Degree Programs
HOW MUCH CAN I MAKE WITH A MASTER'S IN CHEMICAL ENGINEERING? 
According to the National Association of Colleges and Employers, the average starting salary for Chemical Engineering master's graduates is $72,889. It's the highest starting salary among engineering majors. Of course, this salary continues to increase as one's experience increases. The median pay for chemical engineers is $104,910, per the Bureau of Labor Statistics. 
The salaries for chemical engineers in the top industries in which they work are:
Petroleum and coal products manufacturing: $113,380
Research and development in the physical, engineering, and life sciences: $108,440
Engineering services: $107,840
Wholesale trade: $103,110
Pharmaceutical/medicine manufacturing: $100,800
The lowest 10% among all chemical engineers earn a median salary of $64,890, while the highest 10% bring home $169,770. 
The employment of engineers is growing about as fast as the average for all careers. Over the next 10 years, the projected change in employment is a 6% increase. (The average for all careers is 5%.) Demand for chemical engineers is largely dependent on demand for the products supplied by various manufacturing industries. As the manufacturing industry thrives and grows, so does the exciting field of chemical engineering.
See Also: Best Master's in Materials Science and Engineering 
OUR RANKING CRITERIA 
We have a time-tested four-part formula designed for ranking the best colleges in the nation that we'd love to share with you. We prioritize four major factors: Earnings Potential, Affordability, Student Satisfaction, and Selectivity. Reliable research and well-harvested data are the main ingredients in our recipe for success. We don't make recommendations based on personal opinions, or financial incentives. Our revenue and content are completely separate, and sponsored schools have no impact on our rankings. The only way to make it onto one of our lists is to have an incredible academic program! If you want to know more we encourage you to check out our methodology page. 
Check out our ranking of the 10 Best Master's Programs in Chemical Engineering!
MASTER OF SCIENCE IN CHEMICAL ENGINEERING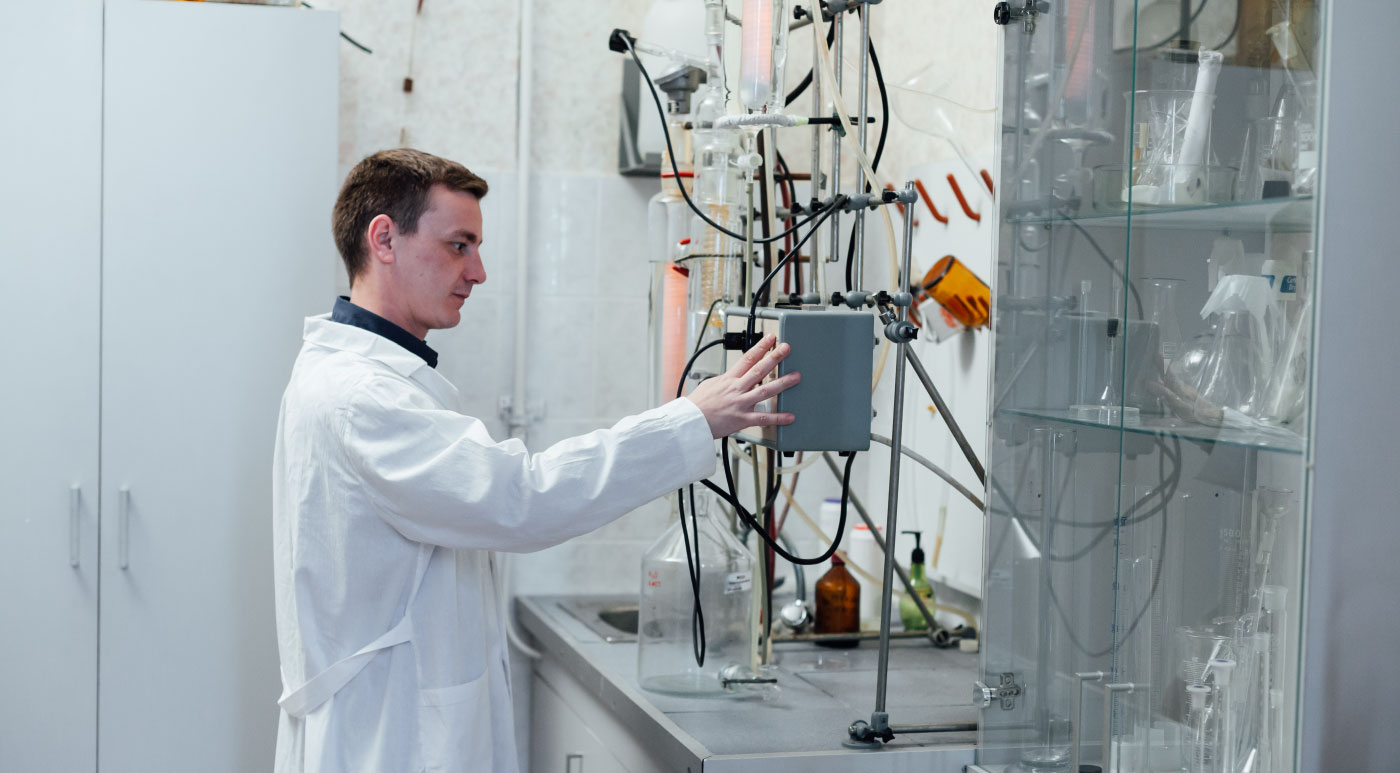 From its founding in 1868 by a group of academic pioneers to the Free Speech Movement of the 1960s, UC Berkeley has always been a place for bright, inquisitive minds eager to improve the world. Over the last 150 years, the university's contributions to society have ranged from the flu vaccine and the wetsuit to new information on the demise of the dinosaurs and everything in between. Today, the public research university serves over 42,000 students. Despite its size, Berkeley maintains a 17.8:1 student-to-faculty ratio. The university offers more than 350 degree programs, meaning there's truly something for everyone. Plus, UC Berkeley provides both quantity and quality. It's ranked the No. 1 public school in the nation by U.S. News & World Report.
It's no surprise that, at Berkeley, graduate work in chemical engineering emphasizes original research in innovative areas of applied science. The Chemical and Biomolecular Engineering department is home to premier research programs in separation processes, heterogeneous catalysis, molecular thermodynamics, and beyond. Faculty are esteemed pioneers in emerging fields like theoretical chemistry, nanotechnology, and the development of optical, polymeric, and semiconductor materials. In addition to participating in research, students take foundational courses designed to provide intellectual breadth and fundamental scientific knowledge. Offered through the Berkeley College of Chemistry, the Master of Science in Chemical Engineering program requires 24 semester units. At least 12 units must be from 200-level courses in Chemical Engineering. The remaining upper-division and/or research courses are approved by a graduate advisor. Students may explore classes like Mathematical Methods in Chemical Engineering, Kinetics and Reaction Engineering, Advanced Transport Phenomena, Applied Surface and Colloid Chemistry, and more. The degree can be completed in just two semesters. 
At the end of the first semester, students take a comprehensive exam delivered by at least two faculty. The exam tests transport phenomena, kinetics and chemical fundamentals, and thermodynamics. Berkeley's program is ranked No. 2 in the nation by U.S. News & World Report, tied with the likes of Stanford and Caltech. Admission to this program is extremely competitive, with only 3-5 students admitted annually. Applications are only accepted for the fall semester. Successful applicants will provide evidence of superior research experience and performance throughout their undergraduate studies, especially during the last two years. General GRE scores are required, with no waivers granted. Applicants must also submit letters of recommendation from professors or colleagues who can speak to the applicant's research, academic, and professional abilities. International students with a native language other than English must provide evidence of English language proficiency via the TOEFL or the IELTS. Although most applicants will have a bachelor's degree in chemical engineering, this is not a requirement. Some applicants with degrees in related fields may be admitted. A holistic review of all provided information determines admission. UC Berkeley offers need-based loans and work-study to qualified graduate students. To apply for financial aid, you'll need to submit your FAFSA by the priority deadline. 
MASTER OF SCIENCE IN CHEMICAL ENGINEERING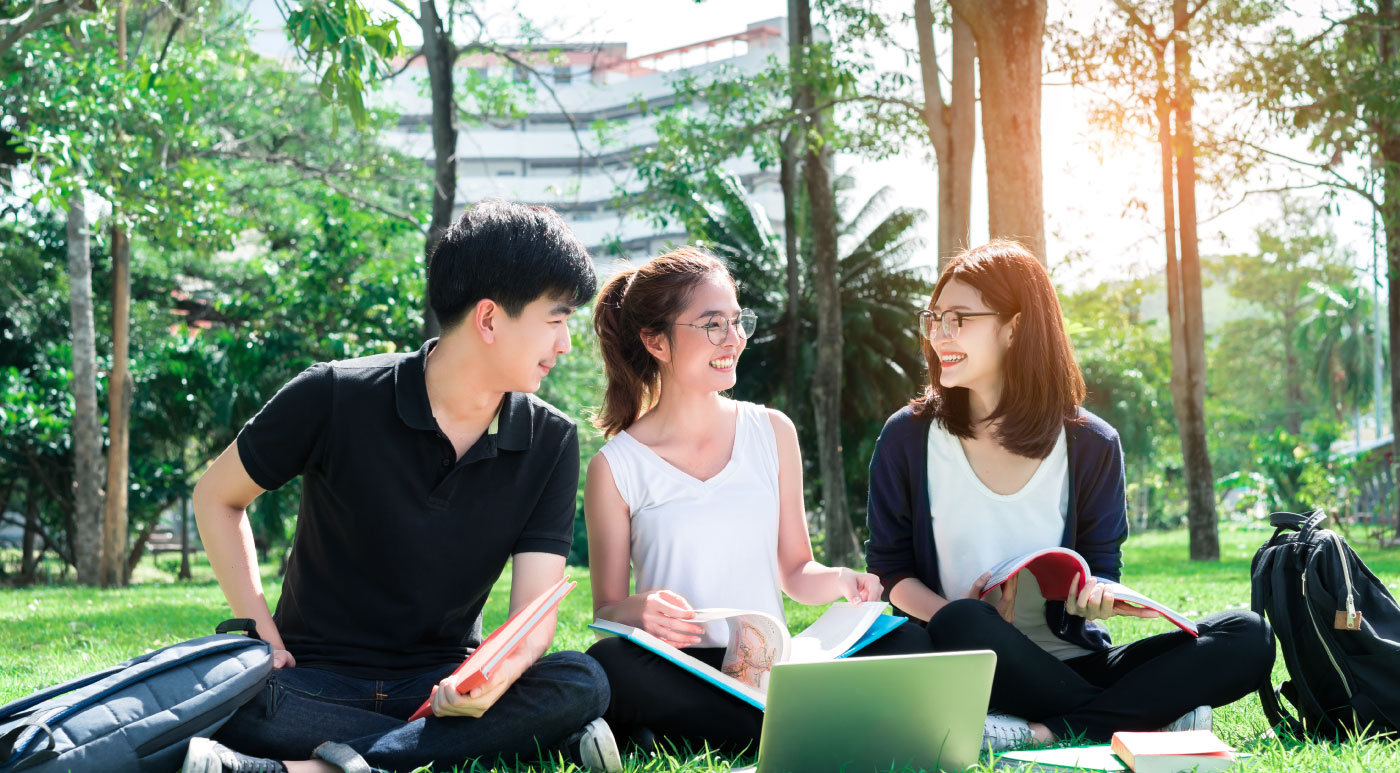 Located in the beautiful Black Hills of South Dakota, the South Dakota School of Mines and Technology advances excellence in science and engineering. As the name suggests, the school was originally founded to provide instruction in mining, the region's primary industry. Since its establishment in 1885, SD Mines has expanded to become one of the area's leading research, science, and engineering universities. It prepares future leaders and problem-solvers who will innovate and impact the world. Students benefit from small class sizes; committed professors; and rigorous, engaging coursework. The university also offers excellent internship opportunities, along with many student development organizations and programs. SD Mines' core values are ingenuity, inclusion, integrity, and impact. Close to 3,000 students choose from 43 majors, learning and working in the university's 16 labs and centers. The school boasts a 96% placement rate.
Students pursuing an MS degree in Chemical Engineering at SD Mines have two options: a thesis option and a non-thesis, executive track. In the 30-credit hour thesis option, students complete 24 coursework credits (13 core requirements, 11 electives) and six thesis credits. The thesis is an original investigation that students must present. The 32-credit non-thesis executive program consists of 30 credit hours of coursework (13 core requirements, 17 electives) and an applied project worth at least two credit hours. The executive program emphasizes industrial needs, and students must take a minimum of one course in technology management. Students who choose the non-thesis option may take classes either on campus or online. 
The core curriculum for all MS candidates includes courses like Applied Engineering Mathematics, Chemical Engineering Transport Phenomena, Reactor Design, and Advanced Chemical Engineering Thermodynamics. Electives must be approved by an advisory committee or advisor. Students may choose to take additional courses in transport phenomena, such as Transport Phenomena: Heat, Transport Phenomena: Momentum, Transport Phenomena: Mass, or Computations in Transport Phenomena. Other available topics include Heterogeneous Kinetics, Applied Electrochemistry, and Bioseparations. In addition to the culminating thesis or project, all students complete a final exam in the field of chemical engineering. In the Chemical and Biological Engineering Department at SD Mines, faculty members are researching new methods to convert food waste into ethanol, commercialize new technologies, neutralize biological weapons, and more. Students can join them for real-world experiences in the Unit Operations Lab and other state-of-the-art labs and centers. They also enjoy close partnerships with the Department of Defense, national labs and industrial sites, and many other businesses and individuals. Graduates work for Fortune 500 companies like Dow Chemical and Archer Daniels Midland, in addition to 3M and industry leaders such as Cargill, POET, and Kimberly Clark. 
Applicants must submit a $35 application fee, transcripts from all U.S. institutions attended, a GRE score report, and three letters of recommendation. SD Mines students and alumni are not required to submit GRE scores. A bachelor's degree in chemical engineering is not required, but students may need to take additional courses upon enrollment. SD Mines also offers an Accelerated Master's program, which allows students to complete both a BS and an MS in chemical engineering in five years. 
MASTER OF SCIENCE IN CHEMICAL ENGINEERING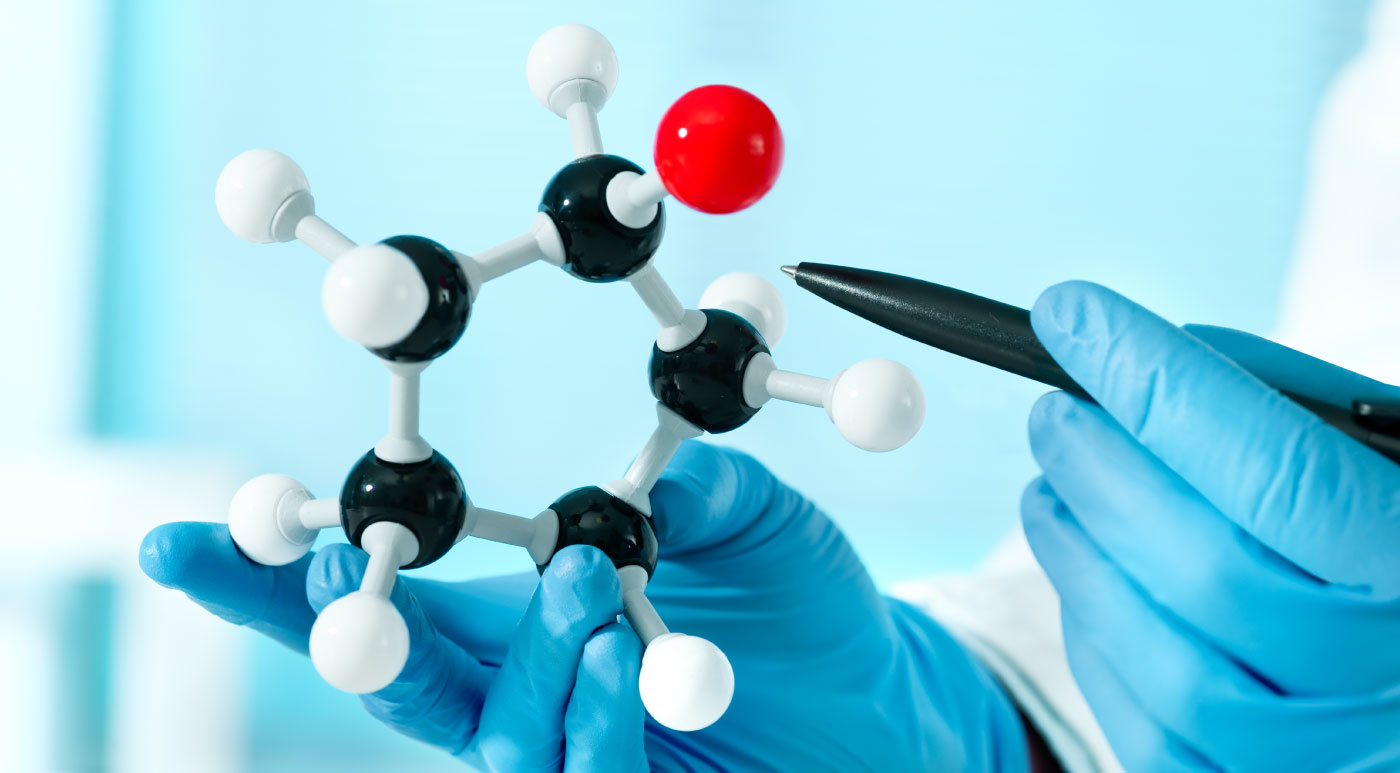 As the agrarian South transitioned to an industrial society, the Georgia School of Technology opened in 1888. In 1948, the university changed its name to the Georgia Institute of Technology to highlight the growing emphasis on technological and scientific research. Today, the university commonly known as Georgia Tech is a research powerhouse ranked among the nation's Top 5 public universities by U.S. News & World Report. Based in Atlanta, Georgia Tech enrolls more than 29,000 students. It offers over 400 student organizations, more than 40 sports clubs, and a wide range of degrees across six colleges and 28 schools. Georgia Tech specializes in a technology-based education blended with experiential learning. In fact, its co-op and internship programs are ranked No. 5 nationally by U.S. News & World Report. Not only is Georgia Tech an excellent place to learn and grow, it's also a fun place to be. The school is steeped in zany traditions, diverse entertainment, and school spirit. The Yellow Jackets compete in 17 NCAA Division I sports, spurred on by cheering students and the school's beloved mascot, Buzz.
The School of Chemical and Biomolecular Engineering at Georgia Tech is one of the nation's top-ranked engineering programs. It's also among the largest, oldest, and most diverse programs of its kind nationwide. The school's Master of Science in Chemical Engineering program offers both thesis and coursework-only options. Students are encouraged to pursue the thesis option only if a research advisor has been found and the proposed work is funded through a Graduate Research Assistantship. The thesis must be defended with a 30-45 minute oral presentation. Both degree options consist of 31 credits, with the coursework-only option requiring more electives (15 credits instead of six credits). Core courses remain the same and include Chemical Process Safety, Mathematical Modeling of Chemical Processes, Chemical Engineering Thermodynamics, Mass Transport, Transport Phenomena: Momentum and Heat Transfer, and Kinetics and Reactor Design. Overall, course selection is flexible, with each student developing an individual program of study. Program of study forms must be submitted to the Graduate Studies Office. Students must maintain a 2.7 GPA in core and elective courses counted toward the degree. Interested students can work in some of the country's biggest and best laboratories, where research opportunities exist in a variety of meaningful areas. These include reaction kinetics, catalysis, CO2 capture, complex fluids, polymers, sustainable development, solar energy, biofuels, cancer diagnostics and therapeutics, air quality, etc. The school's award-winning faculty focus on four strategic areas: biotechnology, energy and sustainability, materials and nanotechnology, and complex systems. 
Applicants must have a minimum 3.3 GPA  and are required to submit GRE scores. A bachelor's degree in chemical engineering, bioengineering, paper science and engineering, or a related discipline is also required. Applicants who don't hold a BS in Chemical Engineering must demonstrate proficiency in physics, calculus, and differential equations. It's recommended that applicants complete prerequisite coursework in mass and energy conservation, transport processes (heat, fluid, and mass), thermodynamics, and kinetics and reactor design. A strong academic background is the most important quality of a successful applicant. 
MASTER OF SCIENCE IN CHEMICAL ENGINEERING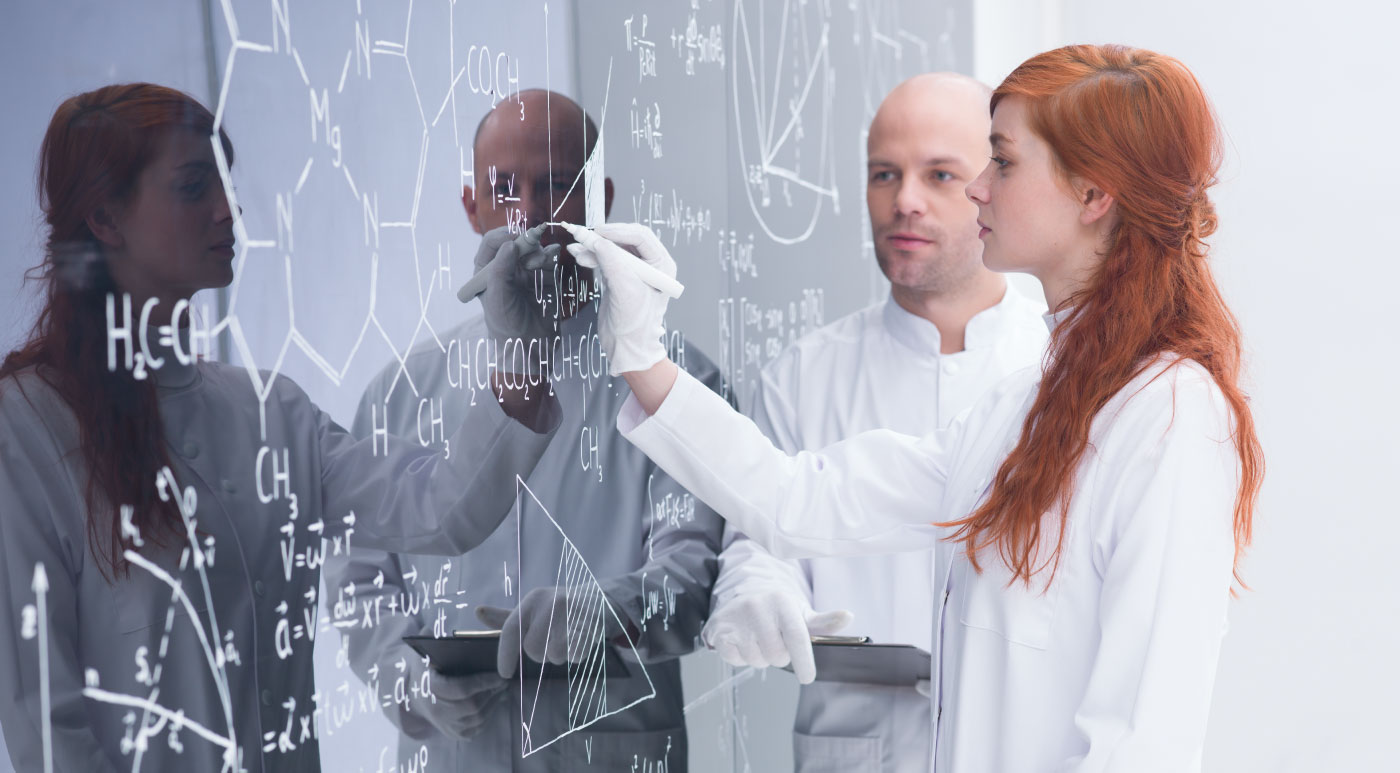 Stanford University is a private research university in the heart of Silicon Valley. It opened in 1891 as a place for discovery, innovation, learning, and discourse. The prestigious university is ranked No. 6 in the nation by U.S. News & World Report. Stanford offers more than 90 graduate fields of study and a 5:1 student-to-faculty ratio. Graduate students benefit from a highly collaborative intellectual community, professional and career development opportunities, and the chance to participate in research or teaching assistantships. About 85% of graduate students receive some form of financial assistance. Stanford's 16,424 students enjoy a thriving campus community that offers more than 625 organized student groups. Almost all undergrad students and close to 60% of grad students live on campus in one of Stanford's 81 housing facilities. Sustainable meals are provided through eight dining halls, organic gardens, and a teaching kitchen. The campus is also home to two world-class museums, a vibrant arts district, state-of-the-art recreational facilities, and numerous wellness programs. The Stanford Cardinals compete in 36 NCAA Division I varsity sports, and the football team enjoys a spirited rivalry with the University of Southern California.
Stanford's MS in Chemical Engineering program is lecture-course based, with no research or thesis requirements. It's designed for students interested in a career in industry or in a professional degree in medicine, business, law, education, or other areas. All courses are available online, but students may also choose to attend classes on campus. Students develop a 45-unit thematic program of study that must include four 300-level chemical engineering lecture courses, three units of 669 colloquia (weekly lectures by experts in the field), and an additional 30 units of graduate-level science or engineering courses. Course options include Applied Mathematics in the Chemical and Biological Students, Microhydrodynamics, Chemical Kinetics and Reaction Engineering, Creating New Ventures in Engineering and Science-based Industries, Molecular Thermodynamics, and Advanced Biochemical Engineering. Topical areas of focus may include applied mathematics, modeling, and numerical analysis; optimization and control; energy; entrepreneurship in science and engineering; and materials science. Students interested in research may substitute six units of research for six of the additional 30 units. They should consult with the MS faculty adviser to select a research advisor as early as possible. A written report describing the research results will later be submitted to and approved by the research advisor. 
For all students, a Program Proposal must be completed during the first quarter and submitted to the department chair for approval. Any subsequent changes must be approved by the department chair and the MS advisor. Students are required to maintain an overall 3.0 GPA in any courses that will count toward the degree. The Department of Chemical Engineering focuses on key environmental, biological, and technological questions. It's organized along three lines of strategic focus: chemistry of life, chemistry of energy, and chemistry of the environment. Faculty members are leaders and pioneers in the field, with early faculty substantially influencing areas such as catalysis and transport/fluid mechanics in the emerging field of chemical engineering. Applicants must submit official transcripts, GRE scores, a statement of purpose, and three or more letters of recommendation.
MASTER OF SCIENCE IN CHEMICAL ENGINEERING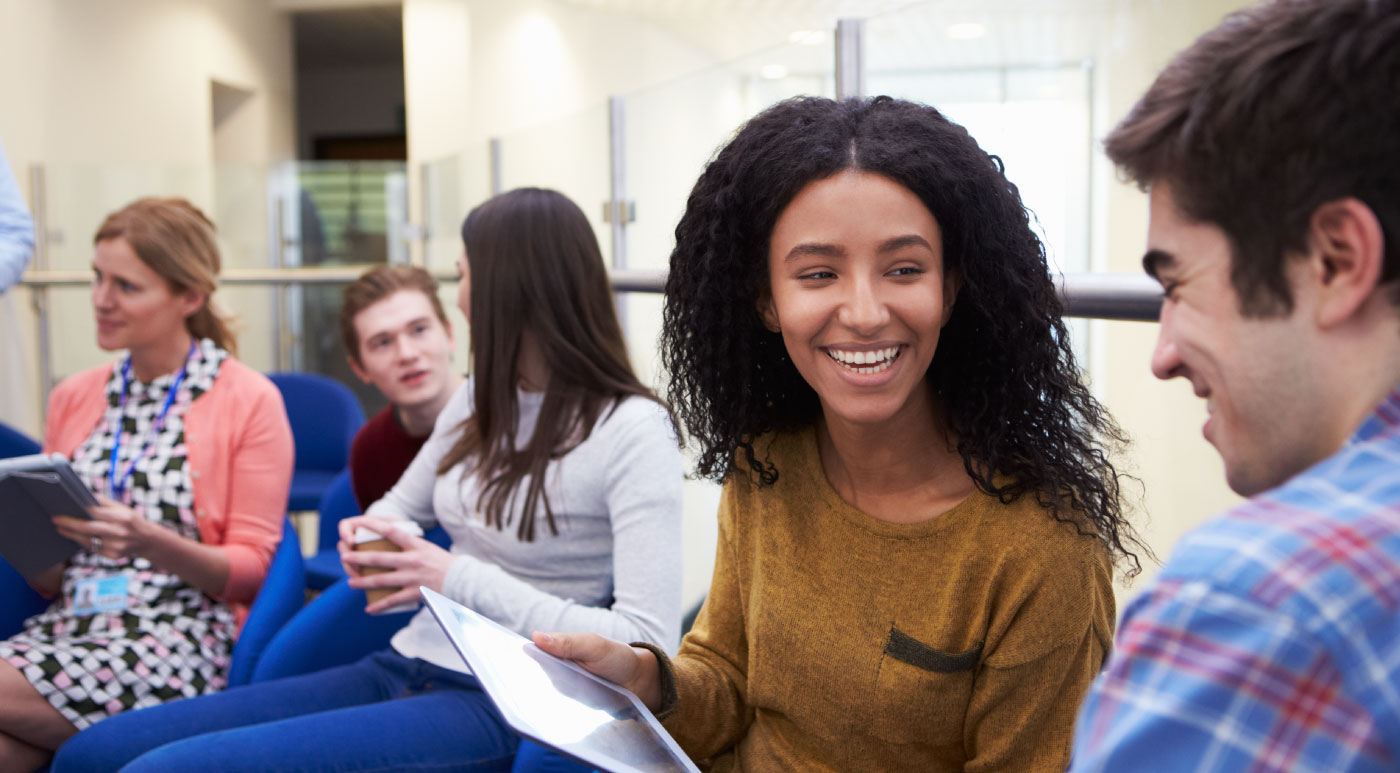 Founded in 1865, Worcester Polytechnic Institute in Worcester, Massachusetts aims to leverage science and engineering knowledge for the benefit of society. The school's curriculum blends theory and practice and offers a rigorous, flexible education that is project-based. Renowned faculty members work with students on meaningful interdisciplinary research on campus and at more than 50 project centers around the world. 
WPI offers more than 50 degree programs across 14 academic departments. Situated on a hilltop above New England's second-largest city, WPI's excellent location provides access to a vibrant cultural scene and numerous opportunities and amenities. Forbes ranks the university a Top 25 STEM college, and Princeton Review has named it the nation's No. 5 Best-Run College. WPI also boasts one of the only two goat mascots in the nation, the cherished Gompei the Goat. Gompei is honored with two bronze sculptures on campus, a restaurant called the Goat's Head, and an annual birthday celebration in Alden Memorial Hall.
WPI offers an MS in Chemical Engineering with a thesis option, a non-thesis option, and a professional engineering option with concentration. Each of the three options requires 30 credit hours. The thesis track consists of 18 hours of coursework and a minimum of 12 hours of thesis work. Annual oral seminar presentations are required. Students who choose the non-thesis option complete 24 hours of coursework, at least 21 of which must be in chemical engineering. Students may also complete a maximum of six hours of independent study under a faculty advisor. The professional engineering option also includes 24 hours of coursework, as well as six credits of a Graduate Qualifying Project (GQP). The GQP is a real-world capstone experience completed in cooperation with an industrial partner. Professional engineering track students choose a concentration in advanced process engineering or bioengineering. Potential courses include Mathematical Analysis in Chemical Engineering, Kinetics and Catalysis, Chemical Reactor Design, Thermodynamics, and Fuel Cell Technology. 
Regardless of degree option, the program offers a collaborative culture, one-on-one faculty mentorship, and hands-on research and co-op experiences. Some of these research opportunities occur at off-site programs, many of which are international. Research areas include biopolymer interfaces, cellular and metabolic engineering, nanotechnology, reaction engineering, computational chemistry, and biofuels. Students have access to labs and facilities with cutting-edge specialized equipment and technologies. Students also benefit from a professional development seminar series that prepares students for successful careers. The department offers an annual Graduate Student Seminar Series where students create and implement Individual Development Plans, present research, and attend career panels featuring industry experts. 
An undergraduate degree in chemical engineering is preferred for applicants. However, degrees in relevant areas like biomedical engineering, physics, and chemistry are also acceptable. All students participate in a "boot camp" course and receive a plan of study designed to ensure their preparation for the program. Applicants must also submit transcripts, three letters of recommendation, a statement of purpose, GRE scores, and a $70 application fee. WPI does not have minimum GRE scores, but the average for admitted students is 150 verbal, 165 quantitative, and 3.0 analytical.
#6. UNIVERSITY OF MINNESOTA – TWIN CITIES
MASTER OF SCIENCE IN CHEMICAL ENGINEERING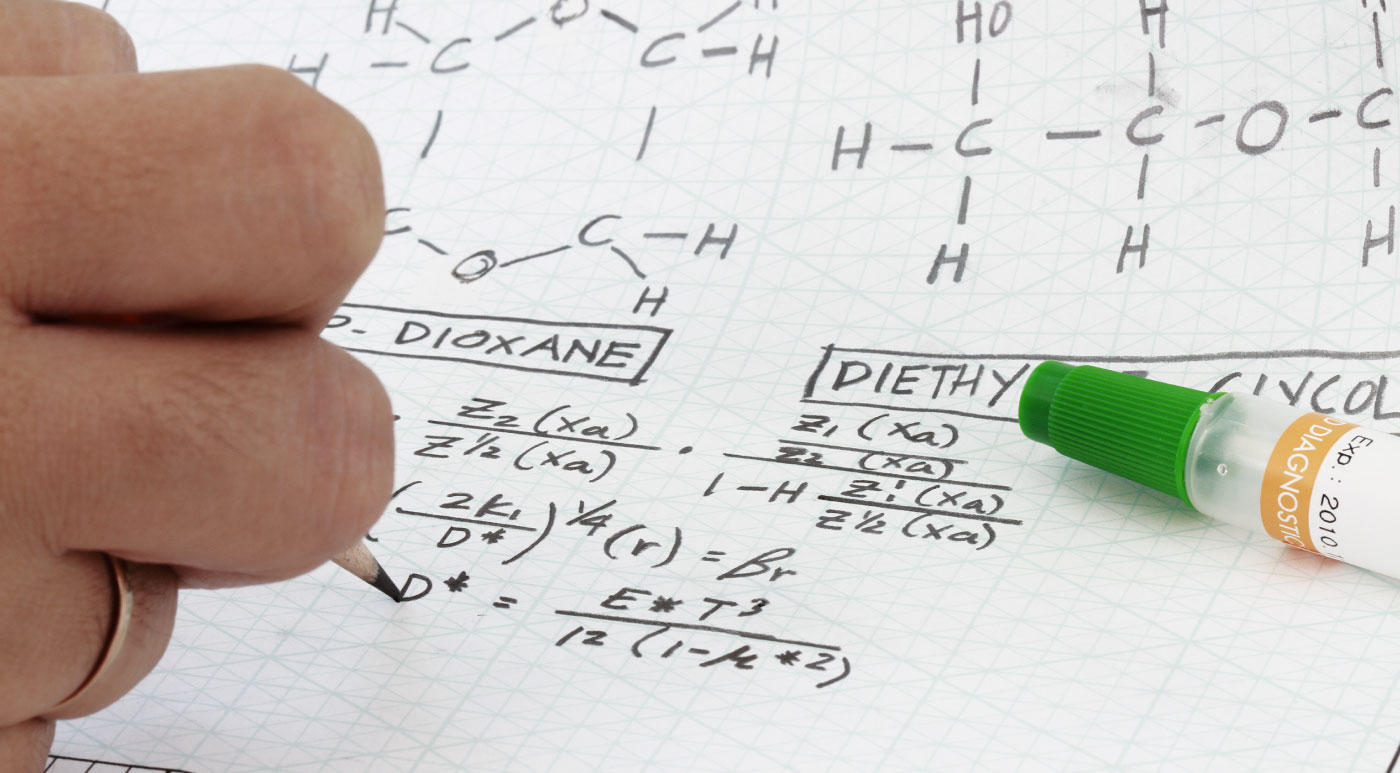 With more than $900 million in spending, the University of Minnesota is No. 9 in research among public universities in the United States. Its researchers were largely responsible for helping to invent the pacemaker and launching the state's medical device industry. Today, students are actively involved in research on zero-gravity flight, DNA repair, and much more alongside award-winning faculty. Faculty members include winners of the Nobel Prize, MacArthur Fellowship "genius grants," Guggenheim Fellowships, and other impressive honors. The faculty also includes members of significant institutes such as the National Academy of Engineering, the National Academy of Sciences, and the Institute of Medicine. More than 47,000 students explore 900-plus student organizations, service-learning and community engagement opportunities, and plentiful institutes of art and culture. The university is located along the banks of the Mississippi River, surrounded by a thriving metropolitan area. The Mississippi National River and Recreation Area, along with miles of bike paths and over 10,000 trees, are located right in the heart of campus.
The 30-credit Master of Science in Chemical Engineering blends applied research and advanced coursework to prepare students to succeed as engineers in the private and public sectors. Research focuses on departmental strengths in transport phenomena, process modeling and simulation, and environmental monitoring and remediation. Students choose Plan A (thesis option) or Plan B (project option). Plan A requires students to conduct in-depth research, then write and defend a thesis equivalent to 10 of the 30 required credits. For Plan B, students complete a capstone project that counts for three of the 30 required credits. Plan B is ideal for those interested in a technical hands-on learning project that involves teaming up with industry partners to solve a real-world problem. Both Plan A and Plan B require a final oral examination. The program may be completed with a minor. 
Students must maintain a 3.0 GPA throughout the program to remain in good standing. Core requirements include Transport Phenomena, Chemical Engineering Analysis, Advanced Thermodynamics, and Advanced Chemical Reactor Design. In total, there are 11 credits of core requirements, with additional credits comprised of electives and the required project or thesis. Only six electives may be taken at the 4000 level; remaining electives must be at the 5000 level or higher. 
The Department of Chemical Engineering has many labs and facilities, including an Advanced Materials Center and a Chocolate Lab, where students learn advanced concepts by applying them to chocolate. The department also has research partnerships with the Research Instrumentation Lab and the Natural Resources Research Institute. 
Applicants should have a BS in Chemical Engineering or another engineering discipline. Students with other undergraduate degrees in areas such as chemistry, biology, and physics may be admitted, but they will need to complete additional coursework prior to beginning program requirements, including Material and Energy Balances, Thermodynamics, Heat and Mass Transfer, Separations, Reaction Engineering, and Fluid Mechanics. Applicants must submit transcripts (preferred GPA is 3.0; 3.0 in engineering, 3.25 in science) and GRE scores, with preferred minimum scores of 153 for verbal reasoning and 160 for quantitative reasoning.
MASTER OF SCIENCE IN CHEMICAL ENGINEERING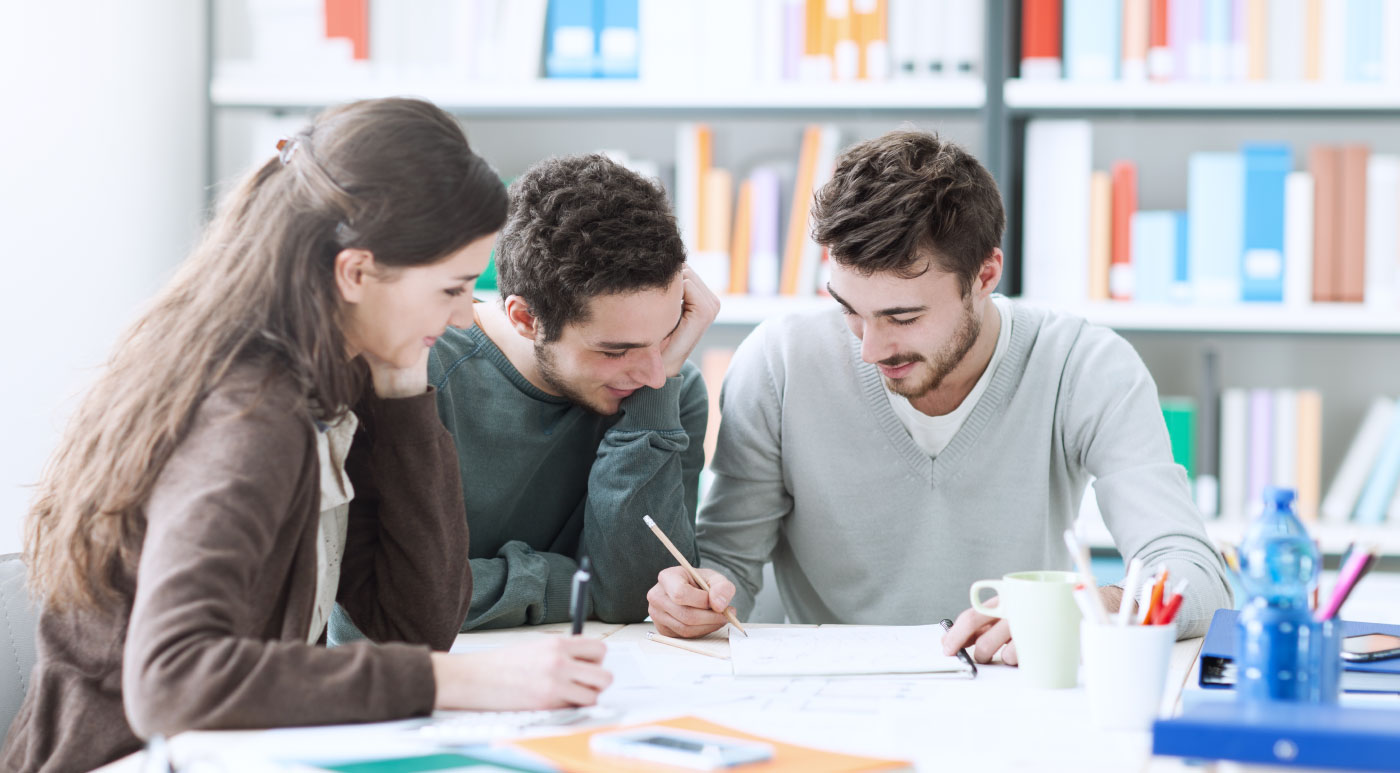 In 1876, Texas A&M opened its doors as the state's first public university. The research-intensive flagship continues to send leaders out into the world well prepared to succeed and make valuable contributions to society. TAMU's main campus in College Station is based in the heart of the Houston-Dallas-Austin triangle. College Station is widely considered one of the nation's best college towns. On campus, more than 69,000 students choose from over 133 undergraduate and 260 graduate degree programs. The maroon and white Aggies compete in NCAA Division I sports in the Southeastern Conference (SEC). Texas A&M's core values include excellence, integrity, leadership, loyalty, respect, and selfless service. According to the Chronicle of Higher Education, the school is ranked No. 1 in the nation for six-year graduation rates. The university is also No. 1 in the nation for the most graduates serving as CEOs of Fortune 500 companies, according to Fortune. 
Whether students pursue a thesis or non-thesis MS in Chemical Engineering at TAMU, they'll develop professional skills and knowledge through creativity and research. Students plan their own course of study in consultation with a graduate advisor. Next, they establish an advisory committee and submit a degree plan. The committee must consist of at least three graduate faculty members who represent the student's preferred fields of study and research. The committee advises the student on academic matters and is responsible for the degree plan, research proposal, thesis (if applicable), and final exam (if applicable).
For the thesis option, students complete a minimum of 32 credit hours of approved courses and research. Students who select the non-thesis option complete a minimum of 36 credit hours of approved courses. Typically, students spend most of their time working in one or two related fields. Students must maintain a 3.0 in all courses to be eligible to take the final exam. For the thesis option, the final exam may be written or oral and comprise the thesis and all work completed for the degree plan. For the non-thesis option, a final comprehensive examination may be required. 
Students complete courses such as Advanced Transport Phenomena, Applications of Thermodynamics to Chemical Engineering, Chemical Engineering Kinetics and Reactor Design, Process Dynamics and Advanced Process Control, Advanced Nanostructured Materials, Rheology, Polymer Engineering, and many more. All students must register for a seminar each semester. 
The Artie McFerrin Department of Chemical Engineering emphasizes real-world experience through opportunities such as research, internships, and co-op education. Faculty members engage in a wide range of research areas, including process safety, process systems engineering, polymer and materials engineering, biomass utilization, molecular simulation, and biomolecular engineering. The department's ultimate goals are to positively influence society and to help students develop into independent researchers who will continue to advance the discipline. Applicants must submit a statement of purpose, GRE scores, transcripts, and three letters of recommendation. 
MASTER OF SCIENCE IN CHEMICAL ENGINEERING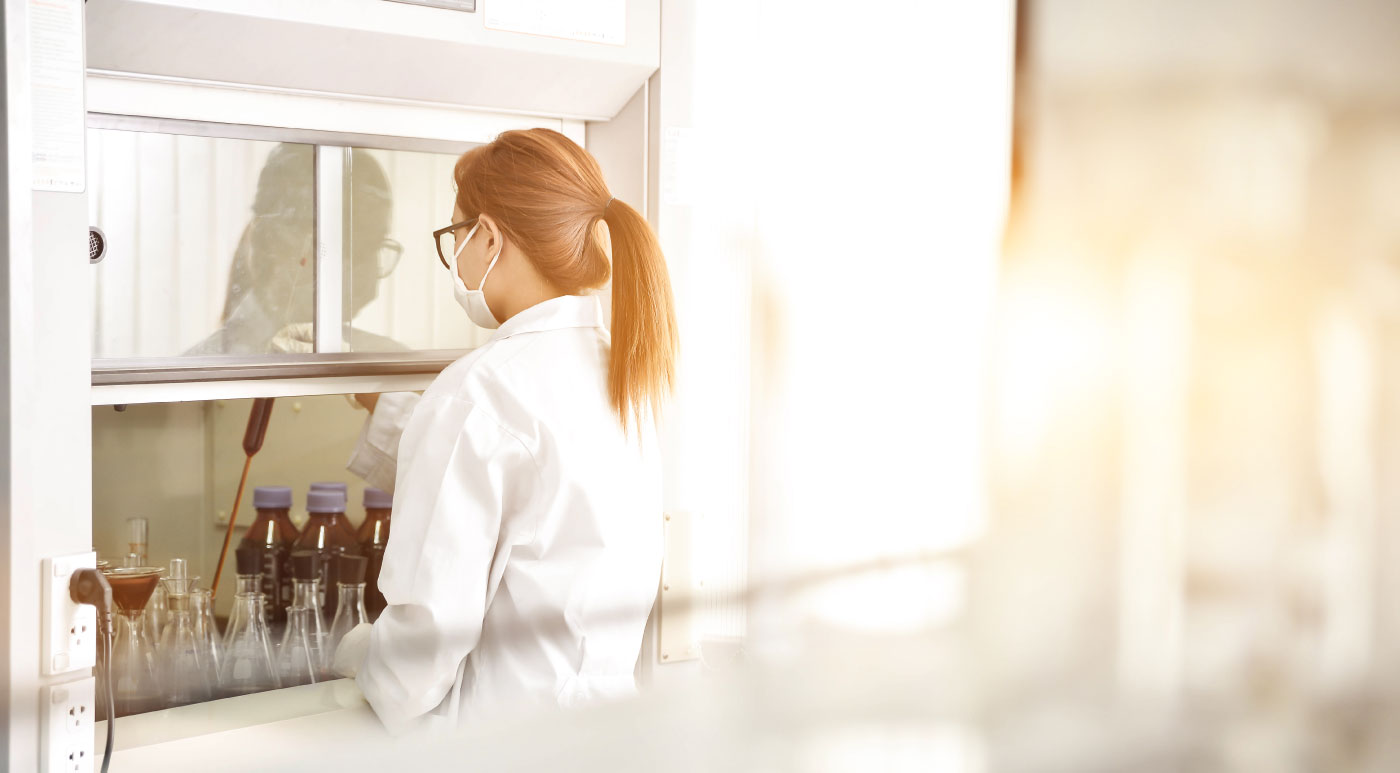 Founded in 1865, Cornell University, in Ithaca, NY, has built a rich tradition of shared songs, lore, and activities. Perhaps the most unique is Dragon Day, when an enormous dragon created by architecture students parades across campus, accompanied by its costumed creators. When it arrives at the Arts Quad, the dragon battles a phoenix constructed by rival engineering students. Of course, Cornell has much more to offer than dragon-phoenix duels. The private Ivy League university is ranked among the Top 20 in the nation by U.S. News & World Report. It also appears in the Top 20 on Princeton Review's rankings for value, financial aid, career placement, its college library, and even best campus food (No. 4, to be exact). Cornell boasts 4,000 courses across 100 academic departments, as well as 108 graduate fields of study. The curriculum is inquiry-based, hands-on, and highly collaborative. Students work closely with both the diverse student body and with world-class professors. Global learning and public service are also important pillars of a Cornell education.
Cornell's Master of Science in Chemical Engineering is typically completed in two years. It prepares students for non-academic careers in research and can be used as a stepping stone to a Ph.D. program. The program builds skills in problem formulation and analysis, communication of knowledge, self-directed learning, research ethics, research development, creativity, and originality. Students must complete graduate-level chemical engineering courses, conduct original research, and complete a special project or thesis. Research conducted in this program is expected to lead to peer-reviewed publication. Requirements are flexible, with students able to personalize their course selections and research based on their own interests and goals. Students may concentrate on areas including biochemical engineering, advanced materials processing, surface science, polymers, heat and mass transfer, classical and statistical thermodynamics, kinetics and catalysis, and more. 
MS graduates have recently accepted employment with companies like Samsung, Gilead Sciences, Inspire Energy, Dana-Farber Cancer Institute, Home Depot, and Axium Nano. Graduates often attend Ph.D. programs, frequently at Cornell. Recently, they've been admitted to programs at Columbia, Penn State, and The Ohio State University. The chemical engineering faculty is comprised of award-winners and leading researchers. 
Chemical engineering students use state-of-the-art facilities that are consistently improved with new equipment. At the Robert Frederick Smith School of Chemical and Biomolecular Engineering, known as the Smith School, students enjoy an unmatched culture of collegiality and the experience of working to make a societal impact. Renowned for its groundbreaking research, the Smith School focuses on five key areas: complex fluids and polymers; biochemical engineering; computational science and engineering; sustainable energy systems; and nanoscale electronics, photonics, and materials processing. 
Applicants should have a bachelor's degree in chemical engineering, chemistry, physics, microbiology, or materials science. For students who do not hold a degree in chemical engineering, an extra summer term or semester is typically required. Applicants must submit transcripts, GRE scores, a statement of purpose, and 2-3 letters of recommendation. Three recommendations are preferred.
MASTER OF SCIENCE IN CHEMICAL ENGINEERING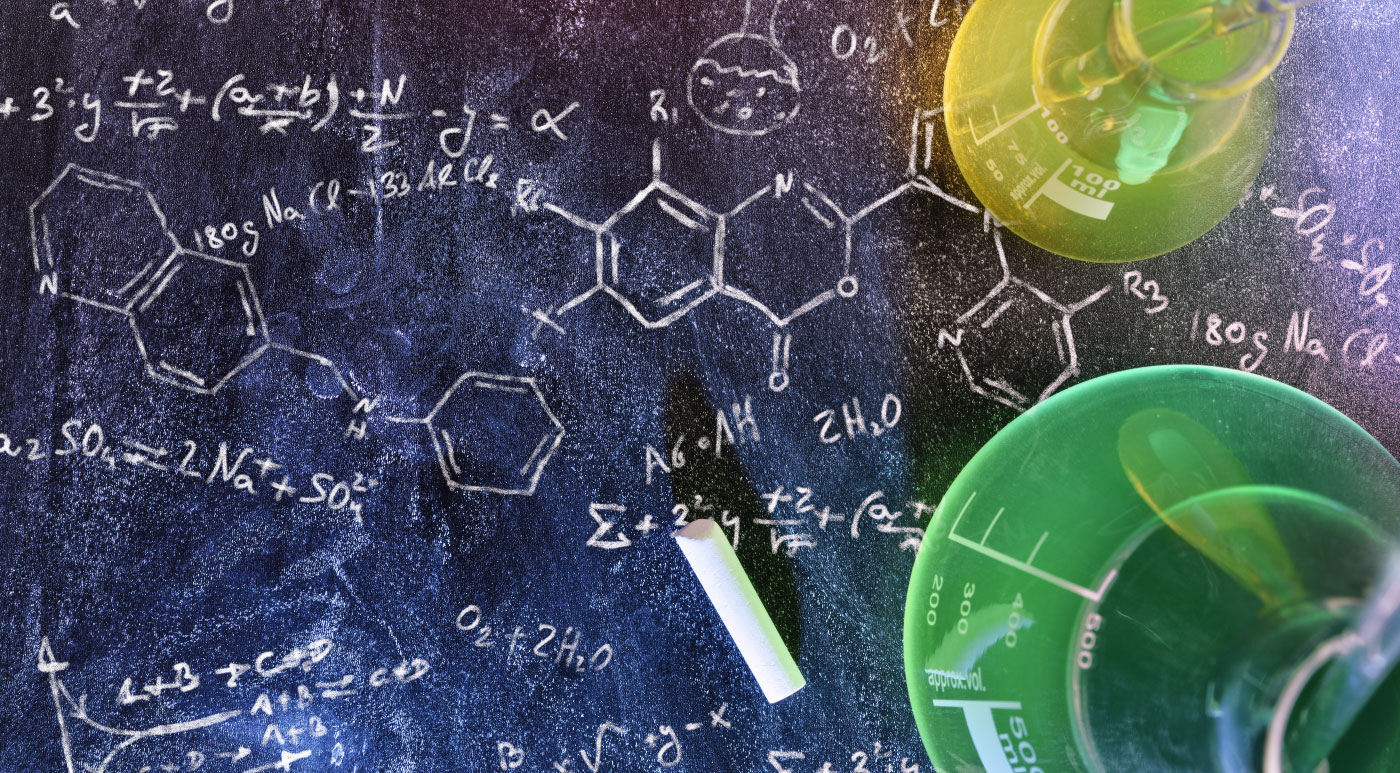 CU Boulder enrolls 34,000 students, making it the largest of the four-campus University of Colorado system. The public research university's student population is diverse, talented, inquisitive, and driven. They take advantage of dozens of innovative programs in a range of academic fields, hundreds of public outreach efforts, and dynamic research opportunities. Students learn in classrooms, laboratories, seminars, and fieldwork. In total, CU Boulder offers 119 fields of study and 236 degree programs. Together, students, faculty, and partners transform fresh ideas into outcomes that better lives. The university is the leading public university recipient of NASA research awards. Other major funding sources include the National Institutes of Health, Department of Defense, the Department of Commerce, and the National Science Foundation. Faculty members are internationally recognized scholars with prestigious academic awards, and 98% hold terminal degrees. 
Earning an MS in Chemical Engineering from CU Boulder requires 30 approved credit hours and a thesis defense or a comprehensive final exam. Students develop a degree plan in consultation with an advisory committee. The degree can be completed in two years or less. Through both challenging research and innovative coursework, the program aims to develop leaders in emerging fields that demand skilled chemical engineers. Required courses include Seminar in Chemical Engineering, Transport Phenomena, Intermediate Chemical Engineering Thermodynamics, and Chemical Reactor Engineering. Students may also choose to take courses like Mass Transport, Applied Statistics in Research and Development, Research Methods and Ethics, Polymer Chemistry, Particle Technology, and Intellectual Property Law and Engineering. At least half (15) of the required credits must be chemical and biological engineering courses. To count toward the degree, courses must be at the 5000 level or higher, and students must earn a B- or better. Pass/fail courses don't count toward the degree. An overall GPA of 3.0 or better is required. 
Primary research areas for the Department of Chemical and Biological Engineering include biomaterials and tissue engineering, biosensing, biotechnology and pharmaceuticals, catalysis and surface science, computational science and engineering, energy, fluids and flows, interfaces and self-assembly, membranes and separations, nanomaterials and nanotechnology, polymers and soft materials, and protein engineering and synthetic biology. There is a particular emphasis on renewable energy, functional materials, and biological engineering. 
Applicants must hold a baccalaureate degree from an accredited institution with an undergraduate GPA of at least 3.25. They must submit an online Graduate Application with a resume, personal statement, three letters of recommendation, and unofficial transcripts. Official GRE scores must be submitted directly from ETS to the university. On average, the incoming graduate class has a GPA of 3.87 and a quantitative GRE score of 163/170. Admitted students are invited to participate in a weekend visit to the Department of Chemical and Biological Engineering at the department's expense. During the visit, students meet individually with faculty, receive an overview of the research conducted, tour the campus and labs, and attend social activities with graduate students.
MASTER OF SCIENCE IN CHEMICAL ENGINEERING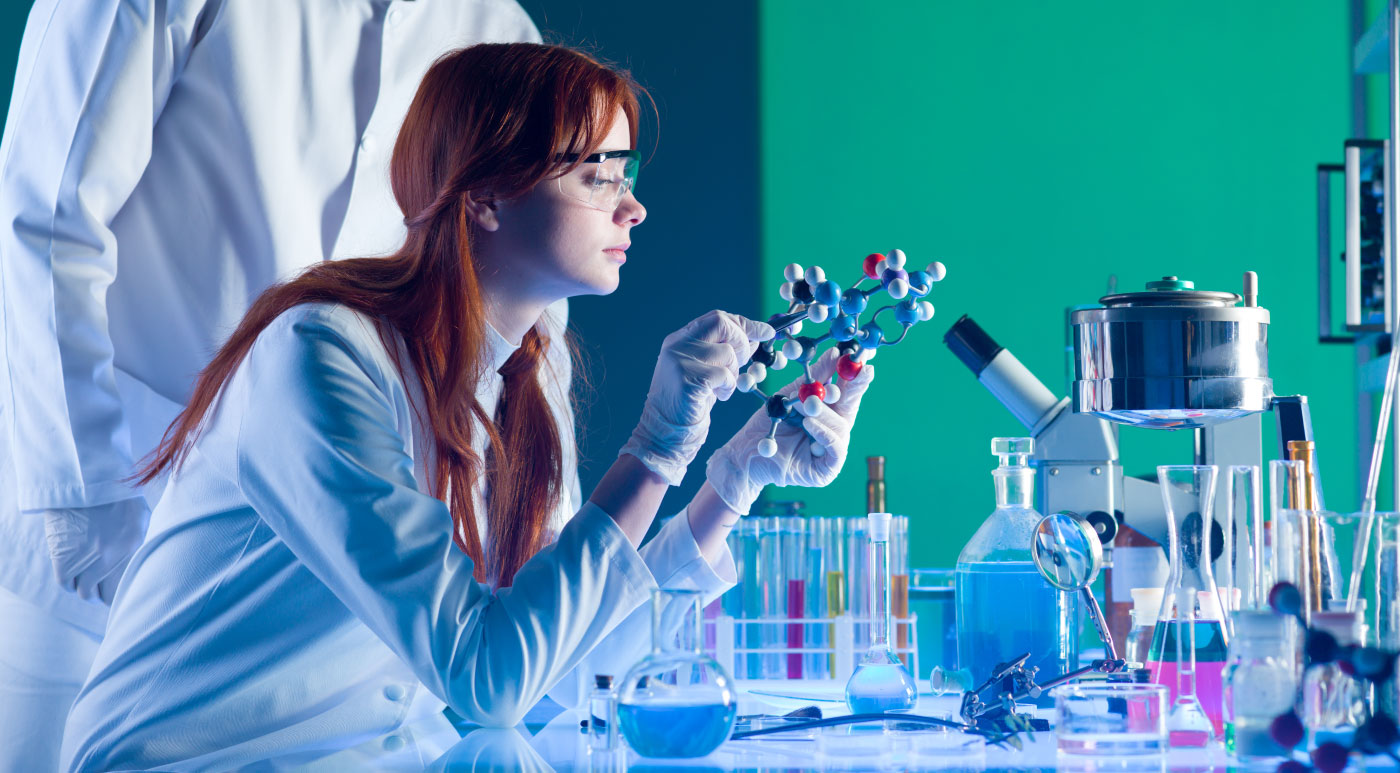 Ranked the best public university in the nation by U.S. News & World Report, the University of California, Los Angeles has spent nearly 100 years as a high-achieving pioneer in higher education. UCLA has accumulated 14 Nobel laureates, 13 MacArthur Fellows, 118 NCAA titles, and 261 Olympic medals, more than most nations. Over 140 companies have been created based on technology developed at UCLA, and alumni pioneered reverse osmosis and helped create the Internet. The university is also the alma mater of winners of Pulitzer Prizes, Emmys, Tonys, and Golden Globes, including Francis Ford Coppola, Tim Robbins, and John Williams. It's no surprise that UCLA is the most applied-to university in the nation. Close to 45,000 students attend UCLA, where they choose from 125 undergraduate majors, 150 graduate degree programs, and a total of 3800 courses. Since 2010, UCLA has averaged $1 billion annually in competitive research grants and contracts. Its core mission can be summed up in three words: education, research, service.
UCLA's MS in Chemical Engineering requirements consist of nine courses, a thesis, and a minimum GPA of 3.0 in graduate courses. Advanced Engineering Thermodynamics, Advanced Chemical Reaction Engineering, and Advanced Mass Transfer are required. Two other courses must be taken within the department, two involve thesis work, and the final two may be taken within the department or from any other field in life sciences, physical sciences, engineering, or mathematics. Other department courses include Methods of Molecular Simulation, Cryogenics and Low-Temperature Processes, Polymer Processes, Surface and Interface Engineering, Pollution Prevention for Chemical Processes, and Cell-Material Interactions. Students must enroll in the Chemical Engineering Departmental Seminar each semester. Seminars are led by academic and industrial chemical engineers on the development or application of recent advances in the discipline. Students may also enroll in research seminars, which can be repeated for credit. Students submit a program of study encompassing these requirements to the Student Affairs Office. 
The Chemical and Biomolecular Engineering Department is located within the UCLA Henry Samueli School of Engineering and Applied Science. The faculty is comprised of world-class researchers in their respective fields, all of whom have won national and international awards. They have strengths in multiple areas, including the biological synthesis of chemicals, pharmaceuticals, and biomaterials; semiconductor materials processing; alternative energy; process control and systems engineering; water treatment; and nanotechnology. Key research areas of the department are energy and the environment, biomolecular engineering, process systems engineering, and nano-engineering. Faculty have already made significant contributions to technology, mathematics, and addressing important issues in science and engineering. Although they have diverse research interests, the faculty share a commitment to the professional growth and education of students. Students have access to nearly 20 research labs, each with a unique focus and the latest technology and equipment in the field. 
Applicants must submit GRE scores and three letters of recommendation, the departmental supplement, and a statement of purpose. A bachelor's degree is required in a field that has equipped the student with at least two years of experience in physics, chemistry, engineering, and mathematics. 
OTHER NOTABLE PROGRAMS
#11. The Ohio State University 
Location: Columbus, Ohio
Degree: Master of Science in Chemical Engineering 
Net Price: $18,694
#12. University of Utah
Location: Salt Lake City, Utah
Degree: Master of Science in Chemical Engineering 
Net Price: $13,460
#13. Auburn University 
Location: Auburn, Alabama
Degree: Master of Science in Chemical Engineering
Net Price: $23,205
#14. Arizona State University 
Location: Tempe, Arizona
Degree: Master of Science in Chemical Engineering
Net Price: $13,731
#15. University of Maryland
Location: College Park, Maryland
Degree: Master of Science in Chemical Engineering 
Net Price: $16,790
#16. University of Illinois at Chicago
Location: Chicago, Illinois 
Degree: Master of Science in Chemical Engineering 
Net Price: $12,248
#17. University of Missouri
Location: Columbia, Missouri 
Degree: Master of Science in Chemical Engineering 
Net Price: $17,833
#18. Columbia University 
Location: New York, New York
Degree: Master of Science in Chemical Engineering 
Net Price: $21,220