Ready to find your ideal master's program?
www.mastersprogramsguide.com is an advertising-supported site. Featured or trusted partner programs and all school search, finder, or match results are for schools that compensate us. This compensation does not influence our school rankings, resource guides, or other editorially-independent information published on this site.
While earning a history degree will let you learn more about the past and discover your future career, there are plenty of other good reasons to pursue one of these affordable degrees.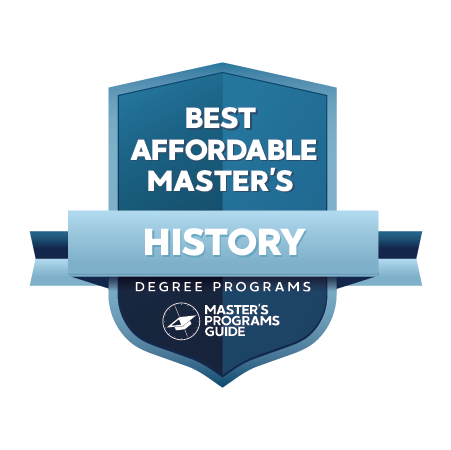 For starters, earning a degree in history will provide you with transferable skills that will prove to be useful in dozens of other fields. You'll learn how to conduct research, advance ideas and arguments, clearly express your ideas, and form conclusions based on your research.
Of course, earning a master's degree in history will open the door to numerous careers, too. Although many history majors work strictly as historians, conducting analysis and research in laboratories, libraries, and in the field, you could also find yourself teaching classes at the community college level.
You might work in a museum, in a library, or in a research center, or you could even seek out restoration work. You could even pursue a degree in law!
There's a common misconception out there that the work of the historian (and consequently, the historian himself!) is stuffy and boring. That's not the case. When you earn a master's degree in history, you'll join the ranks of individuals like George W. Bush, Sacha Baron Cohen, Woodrow Wilson, and even Jimmy Buffet!
Just as no two students are exactly the same, no two history degrees are alike, either. While many graduates go on to become high school history teachers, specializing in teaching European, U.S., or world history, others will go on to archival work. Whatever the case may be, you'll find that the curriculum in your master's in history instills skills that are broadly applicable, helping you to excel in a number of occupations.
Of course, the cost of a graduate education can be overwhelming for many. Most students take around two years of full-time study to complete their degrees, paying thousands of dollars in tuition—and often, those tuition costs are added on top of what a student may have paid to earn an undergraduate degree.
Because of this, it is important that you select a program that you can afford. You'll want to look at the overall tuition and fees for a program, applying to those that offer the lowest rates and the best return on investment, but you will also want to pay attention to what kinds of financial aid is available.
Online programs tend to be more affordable than those provided solely on campus, but of course, that's not always the case. Look for a degree with ample assistantship, fellowship, and scholarship opportunities to help make your program more budget-friendly. In addition, try to find a degree that has solid career placement rates so you know that your efforts (and the tuition you fork over!) will pay off in the long run.
Earning a degree doesn't have to break the bank. Consider pursuing one of these 15 Best Affordable Master's in History and you'll find yourself on the fast track to advancing your career—without going into piles of debt.
See Also: 10 Best History Masters Programs
Common Application and Admission Questions
Enroll in a master's degree in history, either online or on campus, and you'll usually complete around 30 to 36 credit hours of coursework. This, of course, can vary based on your background and the institution you choose to attend. You'll complete a combination of courses that offer a general survey of historical topics and eras (like European history or the rise of the Roman empire).
You might also participate in reading- and writing-intensive courses known as seminars. These will help you develop your skills in critical analysis. You'll broaden your horizons in this area by completing historical methods courses—these are meant to encourage you to try out the research methods you've learned about on paper, but in real life.
Some history degrees will enable you to customize your studies by taking on an area of interest or concentration. You might be able to explore specific eras, cultures, religions, and events.
At the end of your program of study, you may also craft a thesis. This thesis usually involves preparation, writing, research, and collaboration with peers in faculty. You'll eventually write a lengthy paper addressing a pressing issue that you've encountered in your studies. Some schools offer non-thesis tracks as an alternative to the thesis, with options including research projects and academic portfolios.
All of that sounds great, of course—but how do you apply? There are several steps you will want to take. The first is reviewing which of the curricular options above are most important to you. Do you want to complete a thesis? Be able to choose an area of specialization? If you answer yes to these sorts of questions, make sure the programs you decide to apply to offer those options.
Once you've narrowed down your list of schools, it's time to get the ball rolling in filling out your applications. Most schools have their own university-specific applications, which can be found on their admissions webpages. You'll usually need to provide the formal online application along with an application fee.
You will then need to submit supplemental documents. Most history programs have minimum GPA requirements, often asking that applicants earn a 3.0 or higher GPA in their undergraduate coursework (though this does, of course, vary depending on the program). You might be required to take the GRE to show that you are ready for the rigors of graduate-level work, too.
Some universities may ask you to go one step further and submit things like a personal essay, a resume, or letters of recommendation. You may even need to participate in an interview. Whatever the case may be, it pays to be prepared and do your research ahead of time. Be sure to look into each school's unique academic requirements and admissions checklists so you can make sure you don't miss a thing!
See Also: Best Online History Master's Degree Programs
What About Financial Aid & Scholarships?
If you're worried about being able to pay for your college degree, don't worry—you aren't alone. Affordability and return on investment are concerns shared by most prospective college students.
And for good reason! The cost of college is getting more expensive every day and since you aren't guaranteed a job as soon as you graduate, it's smart to put some thought into ways to pay for your degree.
Fortunately, you're already on the right track by reading this article. We'll give you some suggestions for places to look when you're looking for the best affordable master's in history. All of the degrees we'll tell you about in this article offer low tuition rates and generous financial aid. Because of this, you won't have to worry quite as much about how you are going to pay.
After looking at a school's overall tuition rates, you might also want to consider what kinds of financial aid and scholarships are available. The process will begin with filling out the FAFSA, or the Free Application for Federal Student Aid. Available as early as January 1 of the year in which you plan to attend college, this form should be completed by each and every student who plans to attend college—yes, even if you think you won't qualify for any financial aid!
There is a slight misconception out there that graduate students won't qualify for any kind of aid at all, not from the state, the federal government, or from their universities. While it's true that most aid is reserved for undergraduates, there are still significant amounts of funding available for master's degree-seekers.
The FAFSA will take your financial information (drawing conclusions about how much you can reasonably afford to pay based on your income and assets) and will determine whether you are eligible for things like grants, student loans, and work-study.
Awards can come from the federal or state government as well as from your school of choice. Grants tend to be limited to only the most financially needy students, but almost all students will qualify for things like unsubsidized student loans, work-study, and assistantships.
Even if you think your income might disqualify you from need-based financial aid, the FAFSA is still an important document to fill out. Many schools require it to award assistantships or fellowships even if financial need is not taken into consideration.
Outside of need-based financial aid, consider other forms of financial aid, such as outside scholarships. These can be tricky to find and you will want to put some time and effort into the applications. However, rest assured that if you do, there's a good chance that you will be handsomely rewarded.
Each year, thousands of dollars worth of scholarships go unawarded simply because no students took the time to apply! Hedge your bets and spend some time filling out scholarship applications. If it takes you four hours to complete a pile and you receive $1,000 in return, then hey! That's probably the easiest $1,000 you will ever make in your entire life.
See Also: Best Affordable Master's Degree Programs
How Much Can I Make With a History Degree?
Because a history degree provides such a strong background in liberal arts and will give you transferable soft skills, such as those in communication, problem-solving, and research, you will find a wide range of potential salaries, too.
For example, you might choose to work as a historian. Historians work to draw conclusions about the past, typically examining historical documents or serving as educators in some capacity. Many historians go on to become history professors, a career choice that will allow you to earn an average annual salary of $79,540. Plus, these jobs are in high demand, with postsecondary teachers of all kinds enjoying an expected job outlook of a 9% growth by 2029.
As a historian, a career in which you'll research and write about the past by examining historical documents, you'll find that there is a growth rate of about 3% and you'll likely earn an average salary of around $63,680 per year, according to the Bureau of Labor Statistics.
Another career in education that you might pursue is that of a high school history teacher. Earn a master's degree in history and take a few additional education courses and you might find yourself teaching subjects like world history, European history, social studies, or U.S. history to middle or high school students. The Bureau of Labor Statistics reports that the average salary for high school teachers in 2019 was $61,660 per year.
You could also become a museum curator. As an archivist, curator, or other kinds of museum worker, you'll oversee an institution's collections, like artwork or historical times. You might also work to prepare or restore items in collections. You will earn an average salary of $49,850 per year, a salary that's not quite as impressive as the others on this list. However, you won't have any trouble finding a job—this field has an anticipated growth of 11% by 2029.
A final career you might consider pursuing is that of the librarian. As a librarian or library media specialist, you will help patrons find information and to conduct research for either professional or personal use. In most cases, a master's degree is required, but you'll enjoy an average pay of $59,500 per year. Librarian jobs are expected to grow by about 5% before 2029, which is slightly faster than the national average.
There are certain certifications and areas of licensure that you might consider pursuing in order to advance your career prospects. Some positions, like those as secondary teachers or librarians, may require additional training in education and pedagogy.
You may find that pursuing the Academy of Certified Archivists certified archivist credential is beneficial, or you might find that pursuing additional education through conferences, meetings, and workshops is the best way to expand your understanding of the field—and earn a bigger paycheck.
Earning a master's degree is the best thing you can do to improve your chances of earning a high wage. While some of the positions listed above will ultimately require you to also earn a doctoral degree, your odds of finding a job (especially one in academia or a leadership role) will be much higher if you have a master's.
What Are the Best History Degrees?
We know that you have educational goals that you're itching to pursue, but you may not know where to start. The editors of Master's Programs Guide utilize a unique ranking methodology based on the following five aspects:
25% Overall Degree Affordability: Average cost of undergraduate and graduate tuition per school
25% Graduation Rate: Number of students who start at the university and actually finish there
20% Earnings Potential: Average mid-career salary of school alumni
20% Selectivity: The number of students who apply versus the number who actually get accepted
10% Online Graduate Offerings: The number of programs offered online in each department
At Master's Programs Guide, we strive to do our best to guide you and your family toward a fruitful academic career. The pursuit of knowledge is a noble one, and we want to help you reach your goals.
Master of Arts in History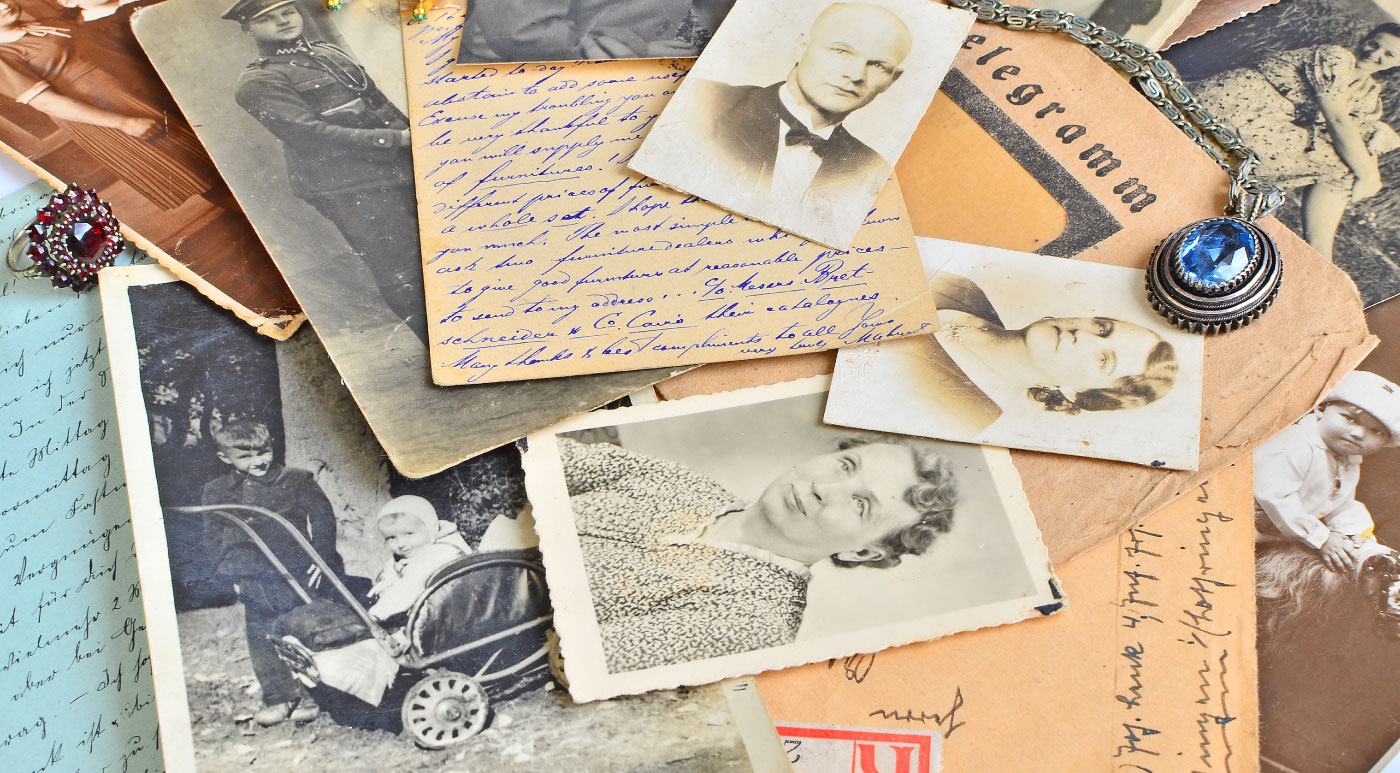 Known colloquially as simply "Sam," Sam Houston State University is the third-oldest public university in the state of Texas. Named after Sam Houston himself, the famous Texas Revolution leader and politician, this university is home to multiple groundbreaking degrees. In fact, it has more than 50 different master's programs for you to choose from!
Although Sam Houston first opened its doors as a college for teachers—and remains an excellent college choice for aspiring secondary and postsecondary educators—it now enrolls more than 20,000 students across hundreds of degrees, many of which rank as being the best in the country by the U.S. News & World Report.
The Master of Arts in history at Sam Houston State University will allow you to study the past so that you can get ahead in the future, featuring an innovative and hands-on curriculum. It's a great option for candidates interested in teaching, civil service, the military, professional programs, public history, and eventual doctoral study.
You can choose from three separate delivery options as a student in this program—you can study entirely online at the award-winning online campus, you can study completely on campus in Huntsville or at the Woodlands Center, or you can engage in a hybrid model that offers the best of both worlds.
To complete this degree, you will need to defend a portfolio of written work or complete a master's thesis. The choice is yours. Either way, you'll complete between 30 to 36 credit hours of study, taking classes in the fall, spring, and summer months.
After being accepted, you'll meet with a faculty advisor who will guide you toward the best courses you should take for your career goals. You'll choose from three tracks, each of which represents "mainstays of the human experience." These tracks include war and violence, encounters and exchanges, and rights and identity.
Depending on the track you select, you will take core classes such as Latin American History, Intellectual History, US Civil War, Early Medieval Europe, and China in Revolution. Your courses and extracurricular experiences here will provide you with transferable skills that will prove to be useful in a wide variety of settings. You'll find that you graduate with highly marketable skills in critical thinking, communication, and problem-solving.
Sam Houston State University is known for its affordability, offering low tuition rates that start at just $10,756 for in-state students. You will also be considered for multiple types of financial aid, including scholarships, grants, and federal student loans—so be sure to apply early!
Admission to this program is offered on a rolling basis, with start dates available in the fall, summer, and spring. To apply, you will need to submit a graduate application and an application fee. You'll also need to provide transcripts for all previous degrees, two letters of recommendation, a statement of intent, and an academic writing sample. In addition, Sam Houston State requires that all applicants to this program complete at least 18 semester credit hours in history at the undergraduate level.
Master of Arts in History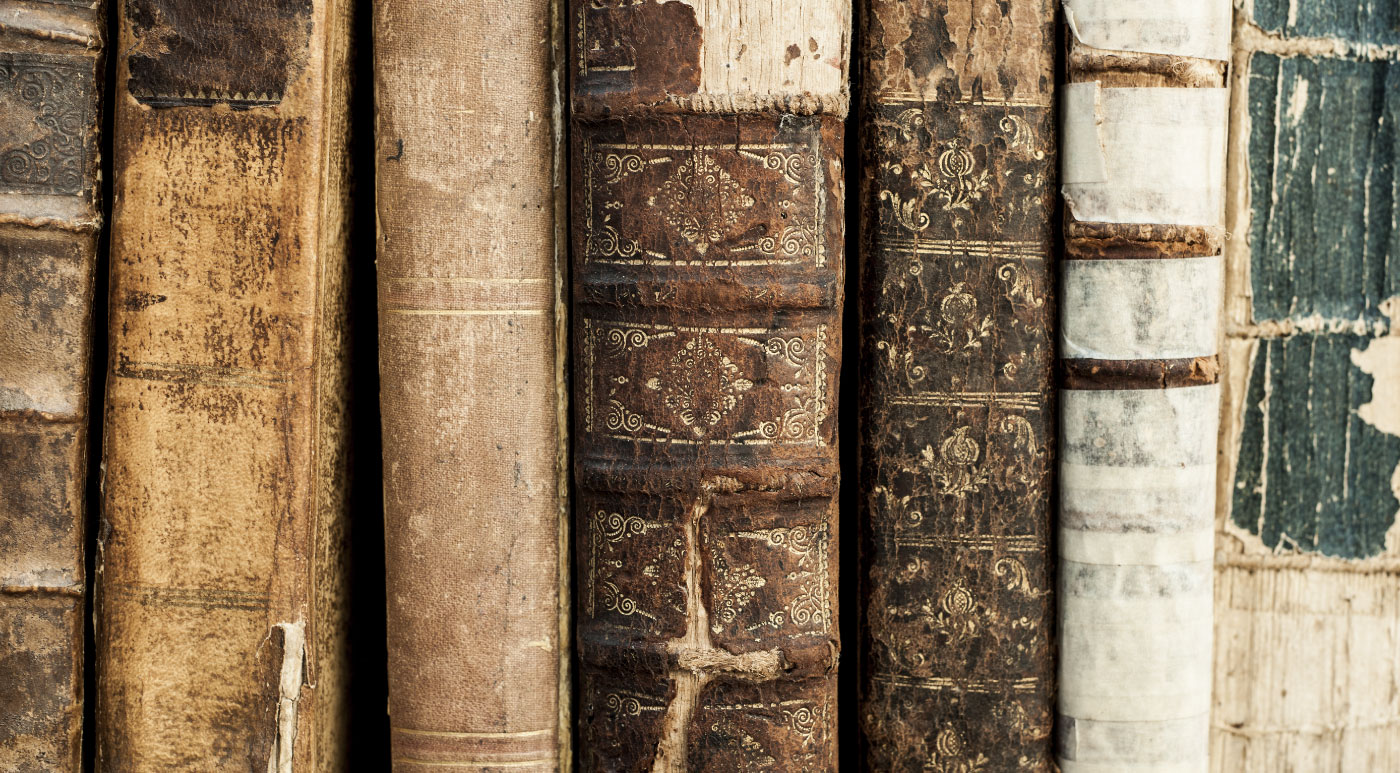 Founded in 1905 in Kearney, NE, the University of Nebraska at Kearney first opened its doors as the Nebraska State Normal School at Kearney. A school dedicated to educating aspiring teachers, it still offers countless programs in elementary and secondary education.
It's a great school to consider attending if you have your heart set on becoming a history teacher of any grade level! However, it's also a good option if your passions lie elsewhere within the broad and diverse history major.
Earning a master's degree in history at the University of Nebraska at Kearney is a smart choice. Not only will it teach you how to think critically and to become an effective communicator, but it will also allow you to engage with faculty who provide high-quality instruction and mentorship. The program includes thesis, non-thesis, and public history options so you can customize the degree to your unique career goals.
A 36-credit hour program, this degree includes core classes such as Historical Methods, America Interpreted, Readings in American History, and Digital History. You'll have the option to complete an internship in history or to participate in a directed research experience. The degree is an excellent pathway for aspiring history researchers, museum curators and directors, historical interpreters, political analysts, and more.
Available both online and on-campus, this degree is one of the more than 50 online program options offered by this university. Choose to study online, and you'll enjoy the same small class sizes and hands-on instruction from full-time, credentialed faculty who are dedicated to your success. The school is ranked a Top 10 Regional University by U.S. News & World Report.
Studying online poses several benefits. Not only is it a more convenient method for most students to complete their courses, but it can also be more affordable, too. Tuition is low, with rates starting at $315 per credit hour for in-state students. Financial aid is available in the form of grants, loans, and work-study.
You can make payments on your own terms with the tuition payment plan, which allows you to make three monthly installments each semester. Plus, you'll have access to a close-knit community and alumni network.
As an online or on-campus student here, you'll have access to some of the best and most intensive student resources, such as library services, tech help, tutoring, a writing center, and more. In addition to ranking as one of the best regional universities, this school's eCampus is highly regarded, having been ranked as offering some of the best online graduate education programs in the country—something to consider if you plan on studying online!
To apply, you must have a bachelor's degree with at least 18 credit hours of courses in history. You should have a minimum 3.25 undergraduate GPA. If you do not meet that cut-off, be prepared to submit GRE scores. Applicants should also provide a writing sample, a letter of intent describing your goals and interests, and two letters of recommendation.
M.A. in History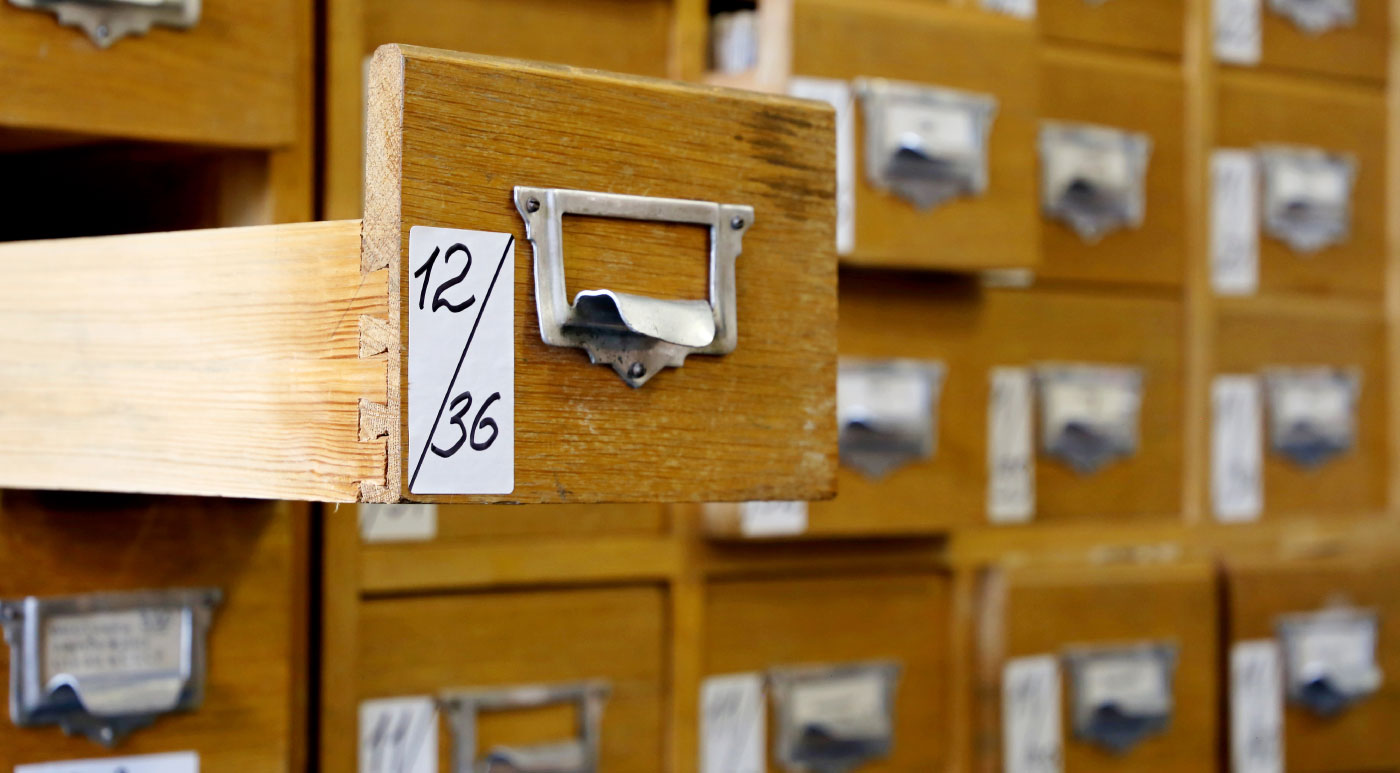 A public university located in Florence, AL, the University of North Alabama is the state's oldest institution of higher education. The university also has campuses in Sheffield, Muscle Shoals, and Tuscumbia. Together, these campuses offer some of the best bachelor's and master's degrees around.
The University of North Alabama was the first state-supported teacher's college south of the Ohio River. It was also one of the country's first coeducational colleges! Today, the university offers dozens of programs for undergraduate and graduate students alike, including the in-demand Master of Arts in history.
The Master of Arts in history at the University of North Alabama is perfect for students who are considering careers in teaching history. It offers high-quality training with an affordable price tag, with classes taught on a campus surrounded by landmarks. From Civil Rights landmarks to Civil War battlegrounds, you'll find yourself entrenched in history no matter where you turn. Of course, you can always choose to study online, too!
A generalist program, the degree focuses mostly on U.S. history. It will prepare you for secondary teaching careers as well as eventual doctoral studies. Your courses will be taught by qualified instructors who are published authors themselves and who have a vast array of research interests. You'll find yourself well prepared for a long list of careers, including those in law, education, journalism, library science, government, business, and even seminary training.
You can pursue either a thesis or non-thesis option, completing roughly 33 semester credit hours before you graduate. You will take classes like Seminar in US History to 1877, Seminar in World History to 1815, and Historiography and Methodology. In addition to the Master of Arts in history, the department also offers a Master of Arts in public history and a certificate in public history, so you are sure to find a program that meets your unique career goals and aspirations.
There are also study abroad programs in which you can participate. Planned trips include those to London, Scotland, Hawaii, and Italy. You'll normally receive up to six credit hours for participating in these rigorous courses abroad. While they are optional and do require you to pay for living expenses and travel costs, these experiences offer a great way for you to make your degree more exciting and marketable.
This program offers affordable tuition rates and plenty of financial aid. In addition to a limited number of assistantships, awarded on a competitive basis, you can also apply for federal student loans. There are scholarship opportunities for a select number of students who are interested in studying abroad, too.
To apply for admission, you will need to submit an online application along with official transcripts of credit from any university you have attended.
M.A. in History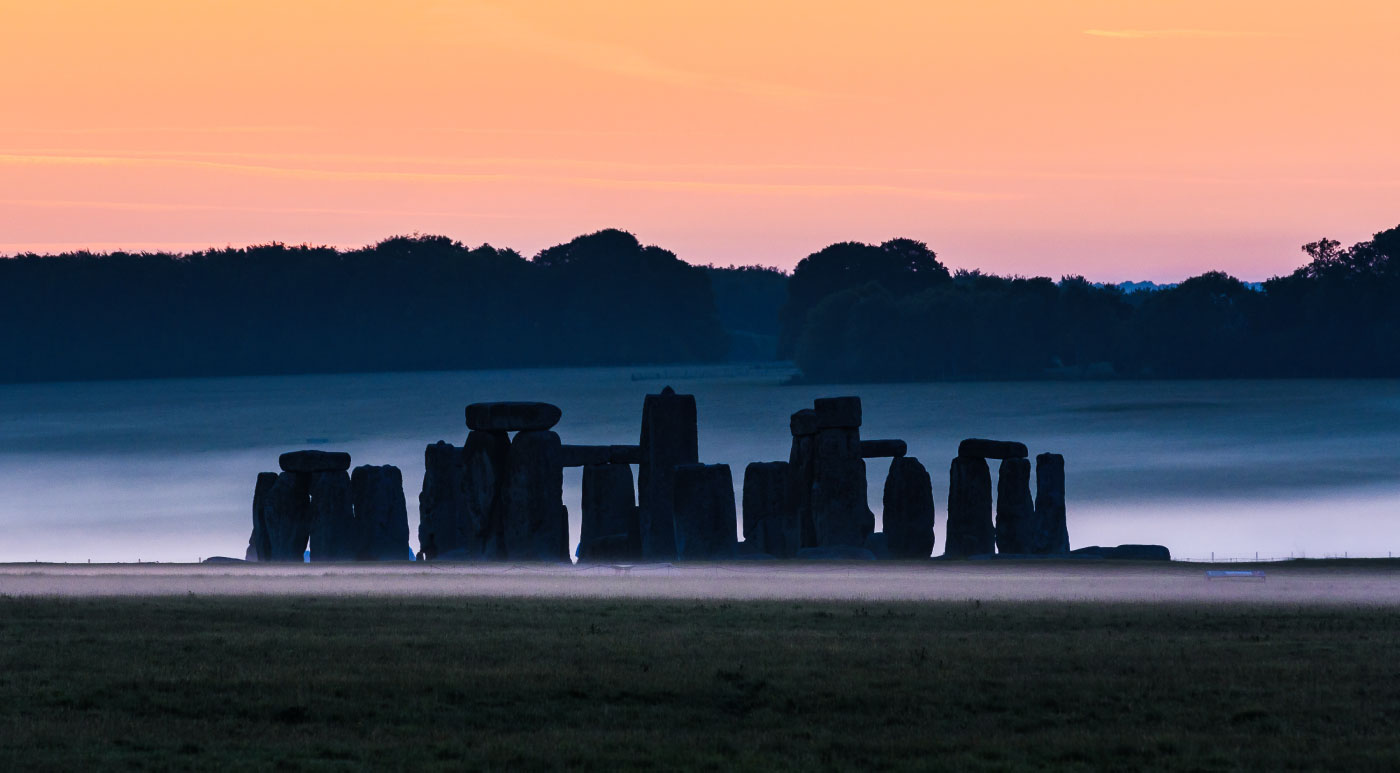 Founded in 1902 as the Western Branch of Kansas Normal School, Fort Hays State University was meant to cater to some of the very first settlers in the region. First a teaching school, this Fort Hays, KS school is now a public university that offers high-quality degrees in a wide variety of areas.
You'll find plenty of resources on campus to help you advance your career as a historian, history teacher, archivist, or museum curator when you choose to study here. The university is home to a unique Sternberg Museum of Natural History, where you will find more than 100,000 square feet of exhibitions related to dinosaurs, natural science, geology, paleontology, history, ethnology, mammalogy, and more.
That said, you don't have to study on campus. Fort Hays is also home to a vibrant and award-winning virtual college, a unit that evolved from the Department of Continuing Education and Learning Technology at the turn of the century.
There are two separate graduate programs in history available at Fort Hays—the Master of Arts in history and the Master of Arts in public history. Both will prepare you with the skills you need for carers in academia, private corporations, law, the media, and government. They are available both with thesis- and non-thesis- tracks.
Typically, you will take 30 hours of coursework at the 600 level or above, with course topics covering things like historical methods and historiography. You'll be able to take a whopping 18 credit hours of electives, too. Some other classes you might take include United States History to 1877; History of World Technology; History of Christianity; and Religion, Heresy, Magic, and Myth.
The degree offers breadth as well as depth in its courses. You can focus your research in an area of historical interest or in a research opportunity such as European History, World History, Western History, History of Science and Technology, Agriculture and Rural Studies, or Local History.
An affordable degree, this program is a budget-friendly option regardless of whether you choose to study online or on-campus. There are even graduate teaching assistantships available that will allow you to expand your knowledge in a field of study and to build skills that will make you more marketable when you graduate. With these assistantships, you'll enjoy teaching opportunities, nine credit hours of tuition assistance, a generous salary, one-on-one mentoring opportunities, and professional development opportunities.
When you're ready to apply for admission, you will need to provide transcripts from your bachelor's degree, typically showing that you completed at least 18 hours of history courses. You will need to provide proof that you completed a historical research methods course, too. In addition, you should submit a writing sample, a personal statement, and two letters of recommendation. You will need to have a minimum GPA of 3.0 on a 4.0 scale.
M.A. in History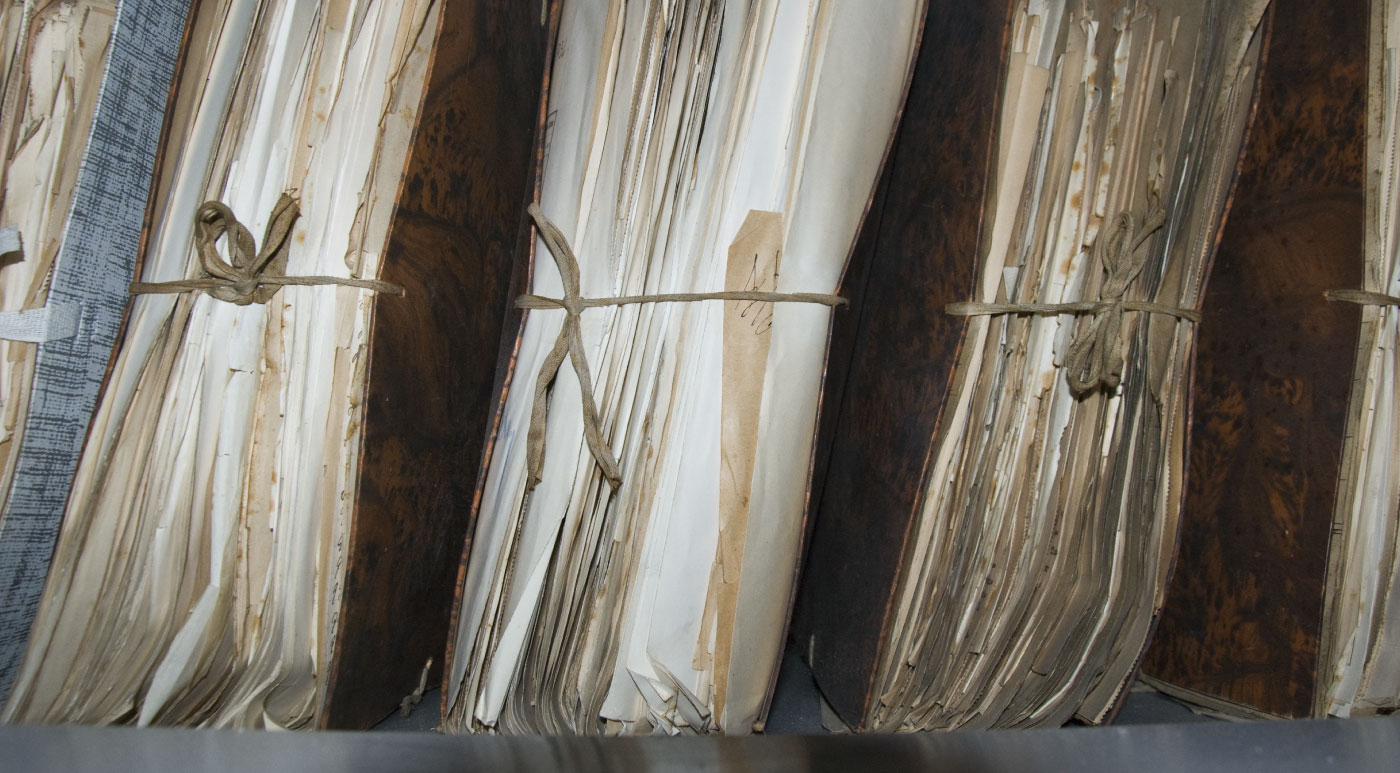 The University of North Carolina is a massive, multi-campus public university system that oversees the 16 public universities in the state. One of these campuses is the University of North Carolina Wilmington, located in Wilmington, NC. This school enrolls nearly 18,000 undergraduate and graduate students and first opened as a junior college with the goal of providing four-year liberal arts programs to soldiers returning home from World War II.
Today, the school offers nearly 100 different programs spread out among the College of Arts and Sciences, the College of Health and Human Services, the Graduate School, the Honors College, the University College, the Watson College of Education, and the Cameron School of Business.
The Master of Arts in history is offered by the Department of History within the award-winning Graduate School and is available both on campus as well as online, with the online program catering primarily to aspiring history teachers. You can pursue either a thesis option or a non-thesis option, and there's also a public history professional track.
You will complete roughly 30 credit hours of study, depending on which track you pursue. Choose the thesis track, and your studies will focus on U.S., European, Global, and Public History while the public history professional track will prepare you for work in historic sites, museums, preservation agencies, businesses, and other organizations that utilize historical collections.
Finally, the online program in history, which is ranked among the top ten in the nation, is a 30-credit hour program that may qualify you for certification, depending on the state in which you plan to teach. It's a highly affordable degree with tuition starting at just $259.01 per credit hour.
In this track, you'll take classes such as The Historian's Craft: Issues & Approaches, Internal Combustion Revolution, Scientific Revolutions, and Indians and Settlers in Colonial America. You will not have to complete a thesis but a practicum experience in a nearby school may be required in order to qualify you for teacher licensure where you live.
As part of the online program, you will also participate in two on-campus summer institutes for each year that you are enrolled in the program. These institutes last just one week and allow you to interact with peers and professors right on campus. The online program is a two-year degree that will provide you with ample access to industry experts and features a more streamlined admissions process.
Speaking of admissions, when you're ready to apply to the University of North Carolina, you will begin by filling out an online application. You should submit transcripts from a regionally accredited university where you received your bachelor's degree and demonstrate that you held a B average or better in your undergraduate courses. You should also submit GRE test scores, letters of recommendation, and a personal essay.
Master of Arts in History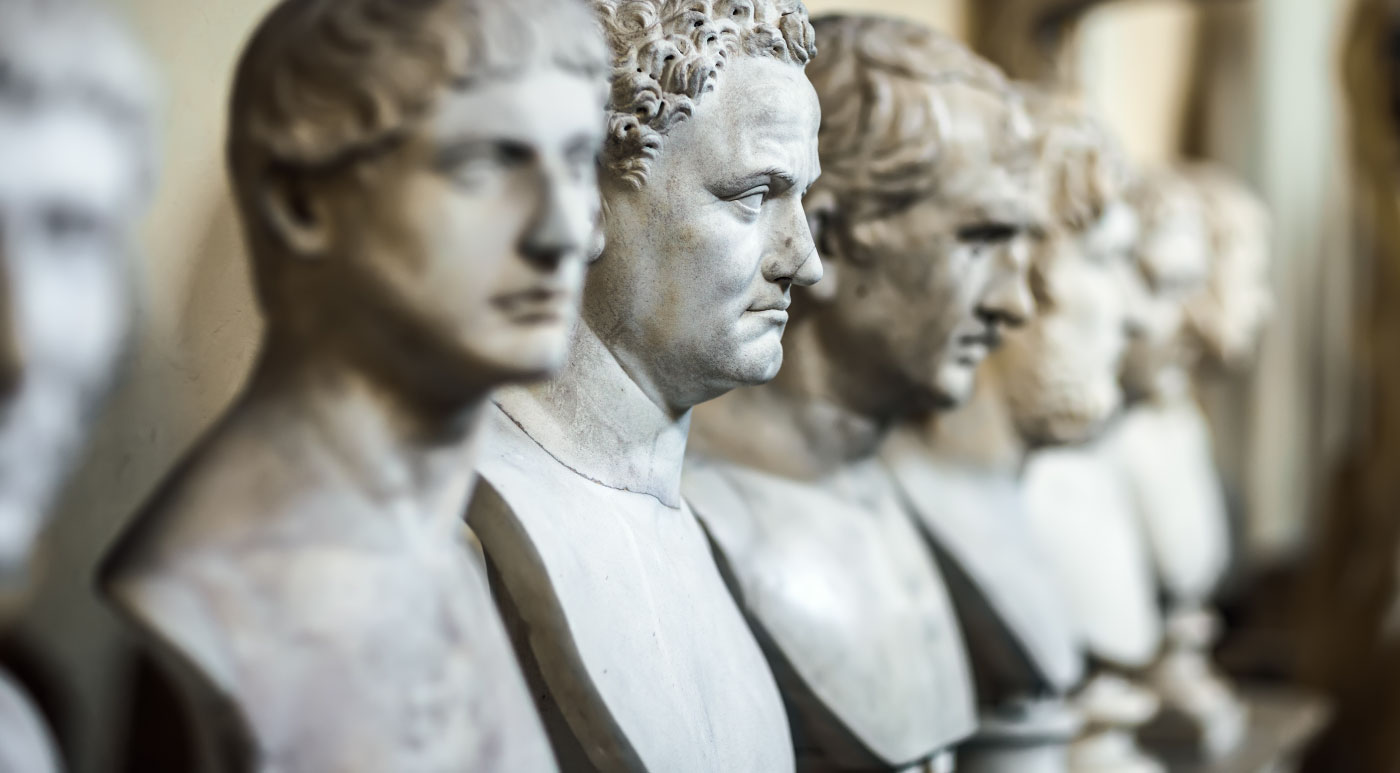 With a main campus in Charleston, IL, Eastern Illinois University is a public university that was first established as the Eastern Illinois State Normal School.
Originally designed only to offer two-year degrees for aspiring teachers, this university now offers a broad curriculum, including both undergraduate and graduate degrees in everything from art to science, business to humanities. Of course, the education programs here are still a mainstay, making this school a smart choice if you have your sights set on becoming a high school history teacher or a professor.
The Department of History at Eastern Illinois University offers one of the nation's best Master of Arts degrees in history. A broad-based program, it will enable you to take classes in things like Modern World History, American History, and Premodern World History. Available both online as well as face-to-face, the program comes with both thesis and non-thesis tracks. There is even a pathway for aspiring teachers who want to be able to complete their degrees in history completely online!
You'll find that this degree is flexible enough to help you meet a vast array of career objectives. You can complete the program in as little as three semesters or you can take a bit longer to complete your studies. For many students who are interested in eventual doctoral work, taking two years to complete this degree is more preferable. There are even evening seminars so that you can more easily balance your studies with your current employment!
Regardless of when and how you choose to take classes, you'll find that all programs here share some common threads. For example, you will take a course called Historiography, in which you'll be introduced to the main theoretical frameworks and methodologies commonly used by historians. You'll also engage in detailed seminars in various areas of study, allowing you to engage in important scholarly debates.
You will typically take around 30 credit hours of study, up to six of which may be thesis work. Other core courses include subjects and options like Proseminar in Modern World History, Summer Institute in Graduate History, and Independent Study.
An affordable degree, this program pairs low tuition rates with extensive financial aid opportunities. Among these are the competitive graduate assistantships. These assistantships provide monthly stipends as well as tuition waivers. Not only that, but you'll be able to broaden your horizons and expand your skills by conducting research, teaching classes, assisting with technology, and even offering editorial support for academic journals.
When applying for a face-to-face program in history at Eastern Illinois, you will need to have your application materials submitted no later than February 15. For the online program, materials are due April 15. You'll need to submit a completed online application and a $30 application fee. Official transcripts, two or more letters of recommendation, a statement of personal goals, and a resume or CV are also required. A writing sample is encouraged though not mandatory.
Master of Arts in History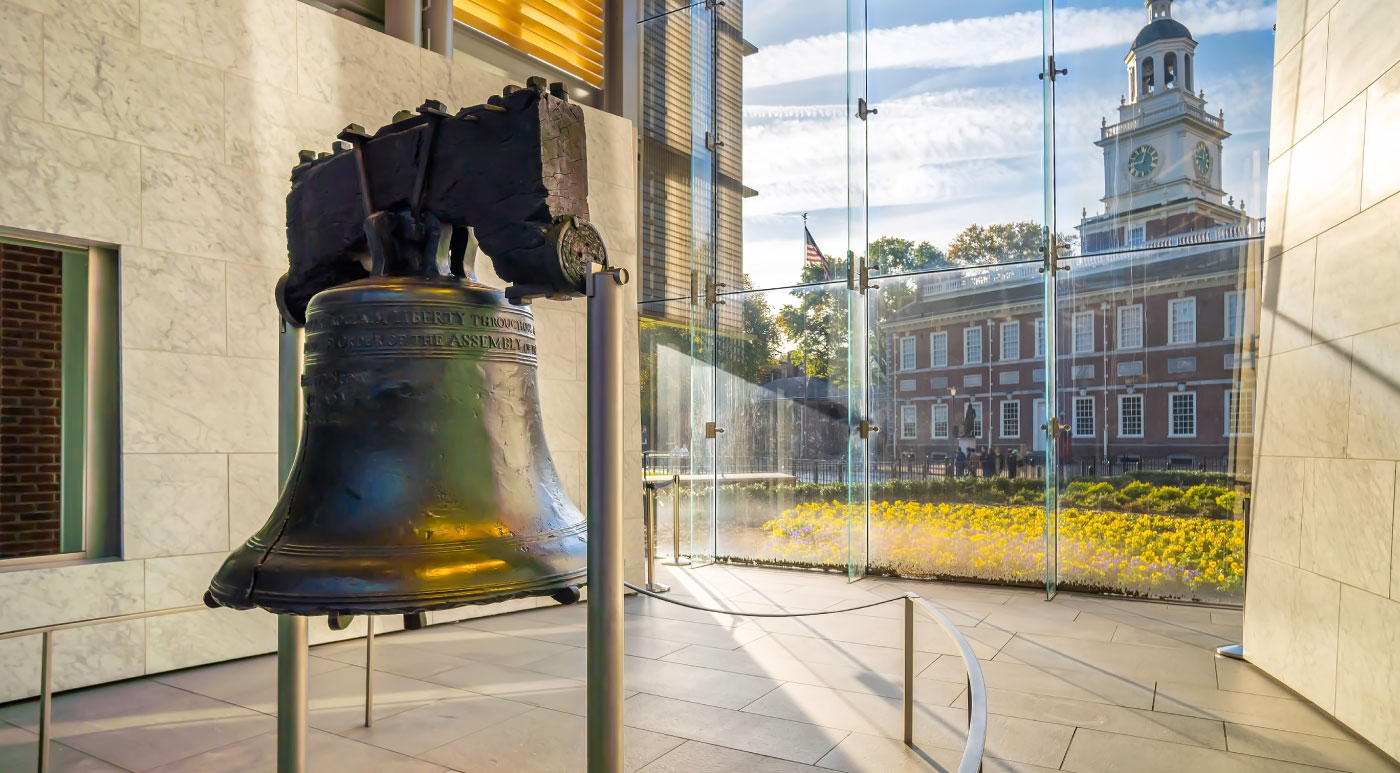 Yet another university on this list that was originally established to provide education to aspiring teachers is Missouri State University. Founded in 1905 in Springfield, MO, the school's first class had only 543 students. Today, the space-grant university now enrolls more than 23,500 students and offers programs in nearly 200 different disciplines.
With a low student-to-faculty ratio of just 20:1, this school is one of the best if you're looking for dedicated attention from accomplished faculty. In fact, more than 90% of full-time faculty hold terminal degrees in their field. You'll truly be learning from the best of the best and you'll get to know your instructors and classmates quite well, too.
The Master of Arts in history at Missouri State University is an engaging program taught by full-time tenured and tenure-track faculty. It is available online as well as on-campus, meaning it caters to both traditional and nontraditional students alike.
The degree has a broad curriculum that will allow you to specialize in all kinds of fields in the world and U.S. history. You can even add a secondary education "sub-track" that will enable you to pursue a career in teaching upon graduation. There are both thesis and non-thesis options available, too.
You'll be able to choose from concentrations such as American studies, US and world studies, or specific global area studies (like Europe or the Islamic world). You don't necessarily have to commit to studying solely on-campus or online, either—there is even a hybrid option that will allow you to conduct classes in a mixture of the two settings. You can even skip semesters or take time off if you need to! It is also available as an accelerated program if you want to speed things up a bit.
As a student in this program, you will have a lot of freedom when it comes to choosing your courses and creating your degree. You might take classes such as World History Primary Source Seminar, Women's History, Ancient Near East History, and Latin American History. The traditional master's degree is a 30-hour program that can be completed in just a year and a half. You'll complete either a thesis or a seminar (which includes a paper and an oral presentation) before you graduate.
This degree features affordable tuition and a variety of financial aid opportunities, including graduate assistantships and generous scholarships. It has an excellent return on investment, preparing learners for a variety of careers including those in law, education, and government.
When you're ready to apply, you will need to do so via the GradCAS system. Submit your transcripts from your undergraduate degree to the GradCAS system. A minimum GPA of 2.75 on a 4.0 scale is required. You'll also be expected to have completed 24 undergraduate hours in history. You should provide three references and a writing sample as well as evidence of teaching certification if you plan on entering the education track. No GRE scores are required.
M.A. in History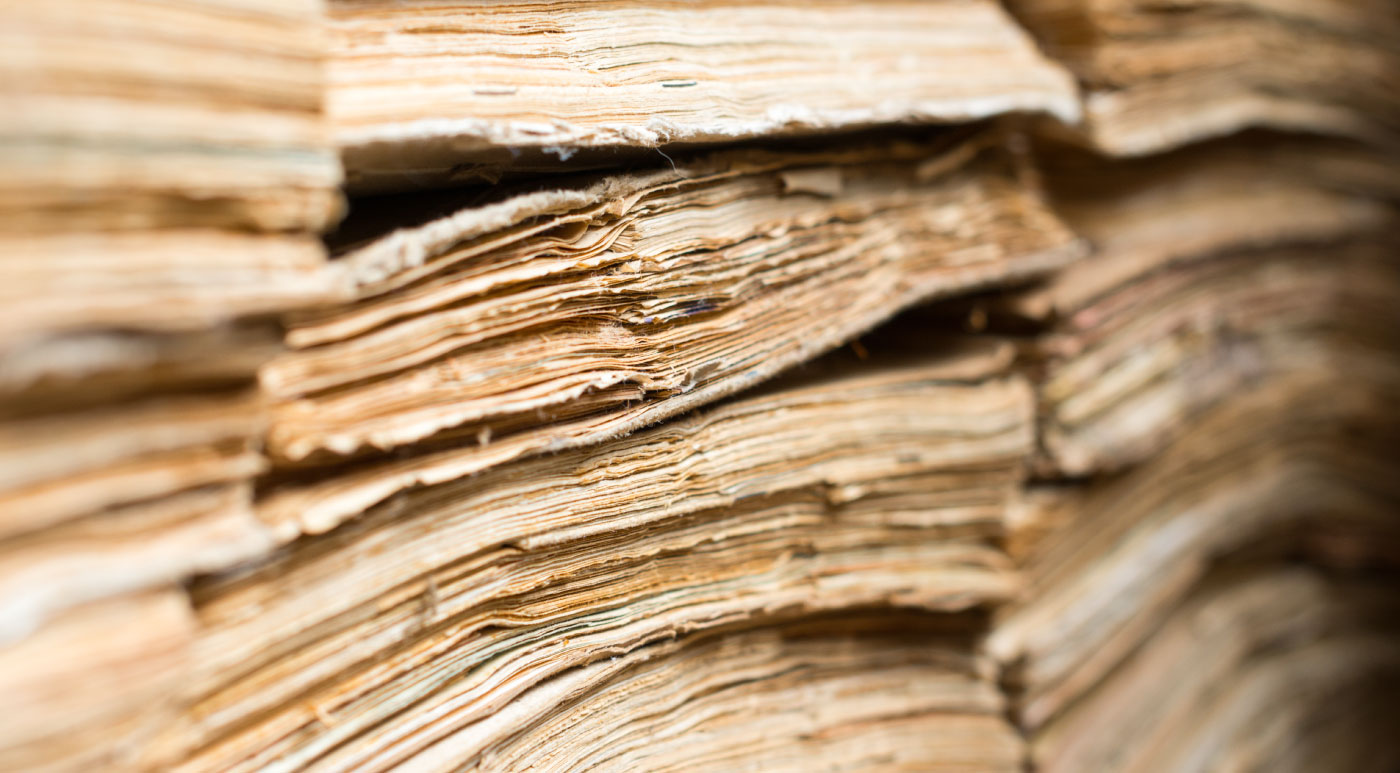 A public research university located in the Phoenix metropolitan area, Arizona State University is one of the largest public universities in the United States. It enrolls more than 150,000 students between its main campus in Phoenix, its five campuses and four regional learning centers, and its vibrant online community.
Of course, you won't feel like just another face in the crowd here. ASU offers majors in more than 350 different areas, many of which are small, close-knit cohorts. You'll also be able to explore accelerated and honors courses here, many of which are ranked as some of the best among public universities by U.S. News & World Report.
A leader among its peers, ASU also offers one of the very best Masters of Arts in history degrees. The program offers dynamic content that will not only boost your understanding of history but will also help you develop your core skills—skills that will be applicable in a variety of settings. You'll graduate with the ability to both analyze and discover new information, to organize projects, and to communicate effectively in all forms and mediums.
You can choose to study North American, European, public, and global-comparative history. You will learn not only in the confines of the traditional classroom setting but also through internship experiences, colloquia, and conference attendance. The program is the perfect option for individuals who are interested in careers in teaching, research, government service, and public history.
Available as a traditional program as well as an accelerated degree, the program is flexible enough so that you can complete both a bachelor's and a master's degree in as little as five years. You can choose from a final thesis, applied project course, or capstone course to culminate your degree.
It is available on campus as well as online, with start dates in the fall, spring, and summer semesters. Unlike many other universities, Arizona State is unique in that there are multiple joint degrees you can pursue along with your master's in history, allowing you to craft a truly one-of-a-kind degree.
Whichever you choose, you'll find that this program equips you with the skills you need to be successful in the field of history. You will take core classes such as Public History Methodology, Historical Methods, North American History, Global History, and Area Studies in History. This school is ranked top in the United States for innovation for six years running, according to U.S. News & World Report.
An affordable program, this degree is offered by a university that has an excellent reputation when it comes to awarding financial aid. In fact, more than 84% of all ASU students receive some form of aid, including grants, loans, and work-study. Plus, tuition is affordable, too, with base tuition starting at just $11,720 for in-state students. Don't forget to apply for fellowships, too!
To apply, you must submit a graduate admissions application and application fee along with a writing sample, official transcripts, statement of purpose, and three letters of recommendation. A resume or curriculum vitae are also required.
Master's Degree in History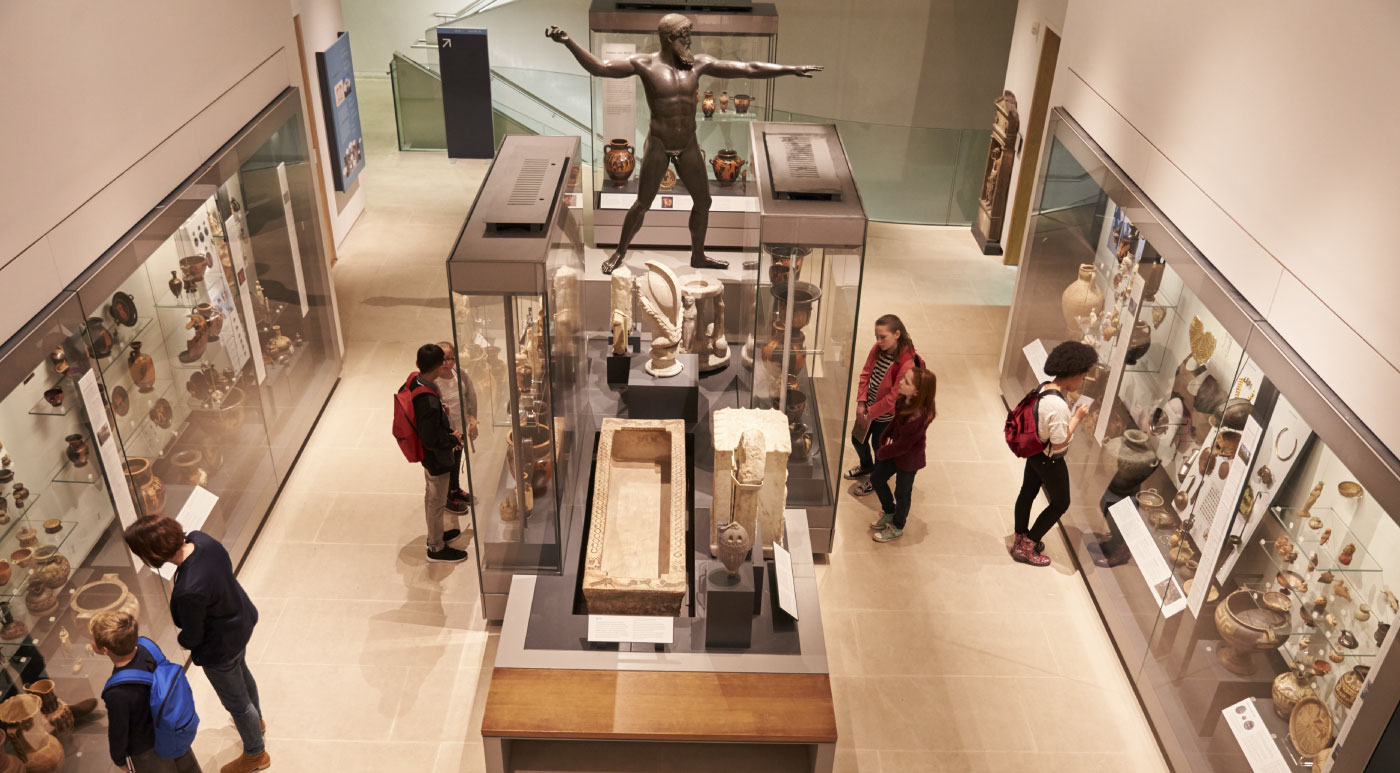 A private Christian university located in Waxahachie, TX, Southwestern Assemblies of God University offers a variety of programs in the liberal arts as well as in Church ministry. The School's motto is "Higher Education for a Higher Purpose," and as a history major here, you'll likely find that the master's degree in history helps you discover and fulfill your own personal purpose—whatever that may be.
Southwestern Assemblies of God University has three colleges: the College of Music and Communication Arts, the College of Business and Education, and the College of Bible and Church Ministries. All of these offer programs both on campus as well as online.
The Master of Arts in history at SAGU is an extremely flexible degree, enabling you to study all kinds of topics such as historiography, medieval history, military history, religion in America, biblical backgrounds, American history, and more.
Class sizes here are small and individualized, creating an atmosphere that will provide you with 1:1 attention from your instructors. All courses are facilitated and delivered from a Christian worldview, allowing you to learn in an environment that will strengthen both your faith and your mind.
You will have access to full campus resources and support services, including the Career Center for job training, the Counseling Center, and the Wellness Center for access to all of its facilities and fitness classes.
In addition to the master's degree in history, Southwestern Assemblies of God University also offers programs in related fields like history education. The history education program will allow you to choose between a thesis- or non-thesis track and gives you ultimate flexibility in designing your degree.
When you choose to study at Southwestern Assemblies of God University, you can be confident that your degree will be nationally recognized. The university holds accreditations with the Southern Association of Colleges and Schools Commission on Colleges and the history major employs instructors who are some of the most accomplished in their respective fields of study.
A degree with affordable tuition, this program also offers a 20% grant that will award you with $1,000 per semester. That's renewable over the entire life of your degree. As a result of these sorts of financial assistance programs, you will graduate with far less debt—up to 20% less debt, in fact, than your peers from other private universities. Other financial aid offered here includes scholarships and grants.
To apply, you will need to submit an online application. Southwestern Assemblies of God University has a rolling admissions deadline so you can apply at any time. You will need to submit a $35 application fee and transcripts from any other colleges you have attended. GRE scores are not required but are encouraged. You do need to submit letters of recommendation.
M.A. in History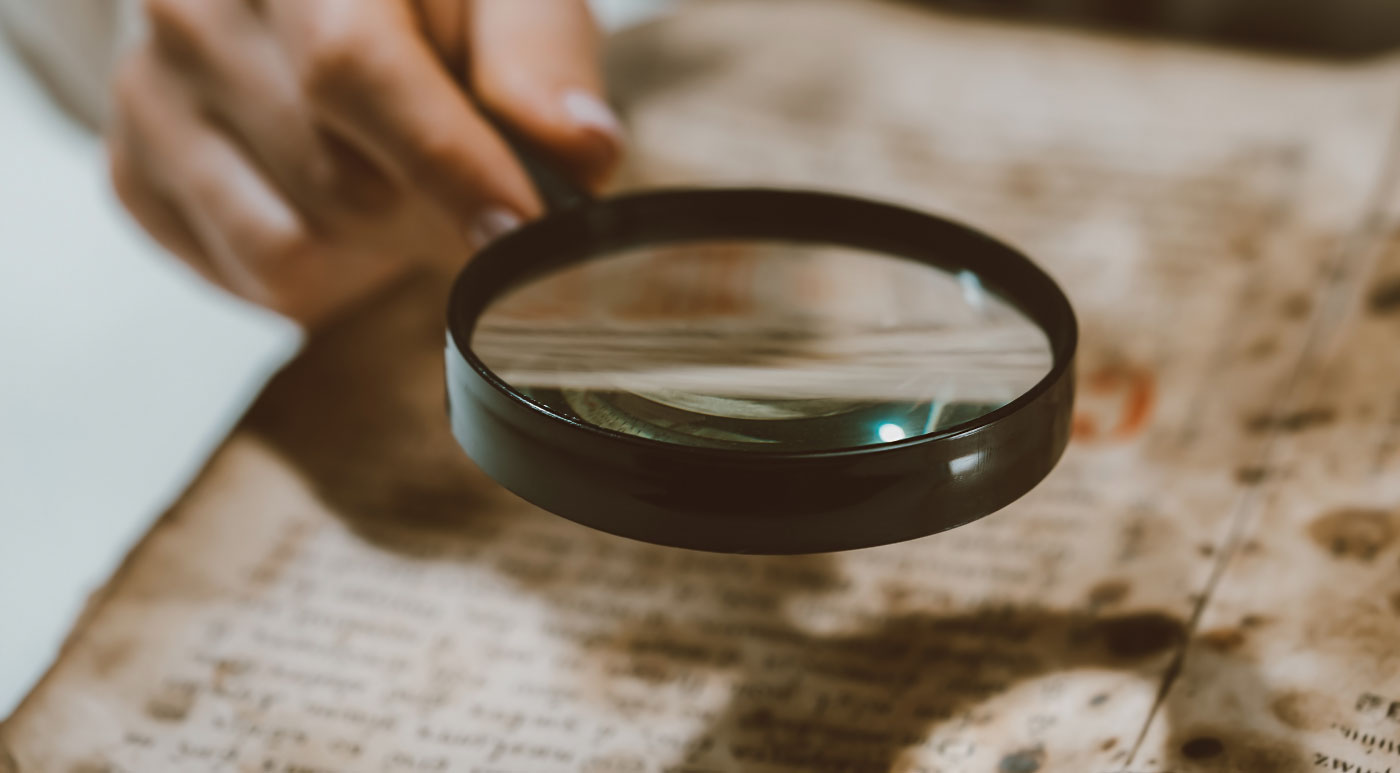 The University of Massachusetts-Boston in Boston, MA offers bachelor's, master's, and doctoral degrees along with certificate programs, distance learning programs, and corporate education programs. With dozens of majors for you to choose from along with numerous free-standing centers and institutes, you'll find plenty of ways to meet your career goals as a student here.
Class sizes are small, with an average student-to-teacher ratio of just 16:1. You'll learn from some of the best and brightest minds in the field, too, with 96% of the teaching faculty holding the highest degrees in their fields.
The Master of Arts in history, offered by the College of Liberal Arts at the University of Massachusetts-Boston provides a rigorous, albeit flexible, program of study. Meant to serve as a terminal degree, this program will prepare students for a wide variety of jobs, including those as archivists, teachers, public historians, writers, museum professionals, and more.
Available both online as well as on-campus, this degree is offered at the only public research university in Boston. Because of this, you will have unparalleled access to a wide variety of libraries, archives, historical sites, and museums. In fact, the campus is located on Columbia Point, a landmark it shares with the Edward M. Kennedy Institute for the United States Senate, the Commonwealth Museum, the Massachusetts State Archives, and the John F. Kennedy Presidential Library.
As you can see, you will have unparalleled access to some of the top historical sites in the country. You will take all classes from full-time faculty, most of whom have attained the highest level of education in their respective fields. Classes are conducted as small seminars, each of which contains no more than 15 students apiece. Most are offered in the late afternoon and early evening to accommodate working professionals, too.
You will study a wide variety of topics in European, U.S., and world history in your classes, allowing you to explore a vast array of historical topics. When you choose to study in this program, you can choose from three separate tracks: history, public history, and archives. This will allow out to concentrate on specialized training for a certain professional path.
Regardless of the path you select, you'll be able to receive a solid foundation in the methods and craft of history. In addition to the specializations offered above, the department also offers certificates in archives and public history, allowing you to add further marketability to your degree.
To apply, you will need to have all of your materials submitted by January 15 for the on-campus program or by March 15 for the online degree. In addition to an online application, you will need to provide transcripts from all colleges you attended along with a writing sample, statement of purpose, and three letters of recommendation.
The statement of purpose should address why you think you should be admitted to the program as well as your individual career goals. GRE scores are not required but are strongly encouraged. An affordable degree, this program has multiple opportunities for financial aid and graduate assistantships.
OTHER NOTABLE PROGRAMS
#11. Emporia State University
Location: Emporia, KS
Degree: Master of Arts in History
Net Price: $8,464
#12. University of Louisiana at Monroe
Location: Monroe, LA
Degree: Master of Arts (MA) in History
Net Price: $9,068
#13. Indiana State University
Location: Terre Haute, IN
Degree: Master's Degree in History
Net Price: $7,616
#14. Jacksonville State University
Location: Jacksonville, AL
Degree: Master of Arts in History
Net Price: $10,080
#15. Jackson State University
Location: Jackson, MS
Degree: Master of Arts in History
Net Price: $8,051
IF YOU ENJOYED THAT THEN CHECK OUT OUR ARTICLES ON THE BEST FREE GRADUATE CLASSES ONLINE AND THE 50 BEST ONLINE MASTER OF FINANCE DEGREE PROGRAMS!