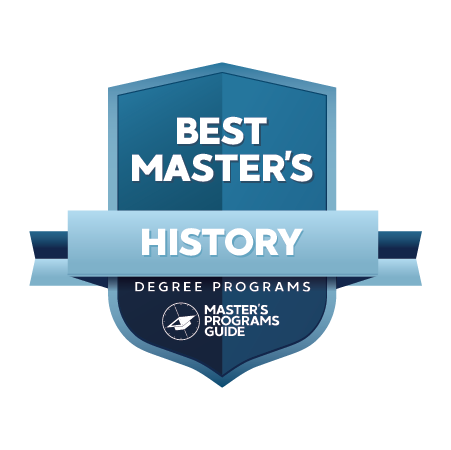 For centuries, people around the world have sought to preserve the past and understand its influence on the future. In the Western world, Herodotus is credited with the earliest surviving texts on Greek history, dating to the 5th century BCE. Zuo Qiuming's Zuo Zhuan documented Chinese history as early as the 8th century BCE. Academics, writers, and amateur historians alike have spent the past 2,500 years making sense of the world through past events. Fast forward to the 21st century, and history is an academic discipline that has not lost its importance. The University of Texas at Austin offered a four-point argument in 2018 for why everyone should study history.
History students learn how the past is similar or different to the present through prisms like social relationships, technological development, and economic trends. As students study history, they appreciate that every object, person, and place in their lives has an interesting story to tell. History courses and degrees train students to synthesize information from multiple sources into cohesive narratives. A history degree also shows employers that a graduate knows how to research, write, present, and adapt to new information.
Aspiring historians begin their academic careers with bachelor's degrees in the field. At the undergraduate level, students learn about major historical events through multiple lenses. A history major allows specialization in subjects like gender history, African history, and the history of technological change. Upper-level students are asked to complete final projects that demonstrate their competency in the discipline.
A BA in history, coupled with an internship, can lead to an entry-level position in a non-academic field. To access faculty and academic research positions, however, graduates need to complete at least a master's degree in history. Master's programs in history combine high-level learning in faculty areas of specialty with colloquia and seminars that allow deep dives into recent research. Students advance through their MA degree paths by pursuing comprehensive exam or thesis options prior to graduation. The comprehensive exam path allows a student to work with their faculty advisor to select historical topics for research prior to oral and written exams. MA candidates demonstrate the writing, research, and public presentation skills necessary for advancement to doctoral programs through the thesis process.
Graduates of MA programs often advance to Ph.D. programs, because tenure-track faculty and research positions require doctoral degrees. A degree from one of the top master's programs in the country, however, can open career opportunities without years of Ph.D. work. MA holders who specialize in library science and public history often find work with public libraries and government agencies tasked with historical preservation. An MA in history paired with an education degree can boost earnings for K-12 teachers. Graduates of MA programs can also pursue full-time teaching positions at two-year schools, or adjunct teaching positions at four-year schools. The National Center for Education Statistics reported 356 MA programs in history active during the 2009-2010 school year. The American Historical Association has noted a downward trend in enrollment in history programs from the 1990s into the 21st century. For students aspiring to be the next Herodotus or Zuo Qiuming, this means more job opportunities and potential for growth, once they finish their MA. 
COMMON APPLICATION AND ADMISSION QUESTIONS
History departments and graduate schools work together to create selective processes for MA programs, as the publications and teaching positions held by a university's history alumni represent the overall quality of its graduate program. The top history programs challenge applicants to show why they fit into MA programs and how they will use their advanced degrees. The typical application process also sifts through applicants interested in standalone MA degrees, joint degrees, and the MA-to-Ph.D. track. An important component of the admissions process is determining an applicant's readiness for graduate studies.
Top programs rarely publish minimum GPAs for their applicants, but an undergraduate GPA of at least 3.0 is expected. An undergraduate degree in a historical field provides a strong base for graduate studies. In some cases, however, master's programs only require applicants to have completed upper-level history courses prior to admission. Graduate school officials confirm all of these details through official transcripts from previously attended institutions. Applicants to top MA programs also include resumes and letters of recommendation with their completed forms. A resume or curriculum vitae details work experience, internships, awards, and other distinctions.
Graduate school staff often look for combinations of field-specific activities and unique experiences that will add to a department's strengths. Top history programs request two to three letters of recommendation from past supervisors and professors. Another standard requirement is that at least one letter come from a history professor. In some cases, programs ask for recommenders' contact information, so that letters can be delivered online. History students show their skills and tell their stories through required written components. Faculty and staff want to see an applicant's undergraduate lessons in action through a writing sample. Top programs ask for substantial research papers, ranging from 10 to 20 pages, that explore historical topics.
These samples are scrutinized for originality, organization, depth of research, and writing skills. Prospective MA candidates also submit 2- to 3-page statements of purpose. A good statement of purpose explains how an applicant will use their graduate education to contribute to the discipline. The GRE is used by most programs to test analytical and communications skills outside history courses. It includes sections on verbal reasoning, quantitative reasoning, and analytical writing. The first two sections are graded on a scale of 130 to 170, while the last is graded on a 0-to-6 scale.
History programs rarely publish their expected scores for MA applicants, as accepted ranges vary from year to year. U.S. News & World Report notes that average section scores from 2014 to 2017 were 150.05 for Verbal Reasoning, 152.80 for Quantitative Reasoning, and 3.5 for Analytical Writing. The same report included data from the University of North Georgia, which uses a combined score of 300 as a minimum and 310 as a solid score for acceptance. The application process is typically completed with the payment of a one-time application fee. The average fee for programs listed below is $86. Fees among our top programs range from $30, for the University of North Florida, to $125, for Stanford University. With money in mind, applicants should also consider how they will pay for their graduate degrees. 
WHAT ABOUT FINANCIAL AID & SCHOLARSHIPS?
Tuition and fees for a typical master's program in history continue to increase in line with other graduate programs. The Urban Institute and Higher Ed Insight published a 2016 report on graduate costs that confirm this conclusion. MA and Ph.D. students at public universities paid an average of $11,100 for in-state tuition and $22,590 for out-of-state tuition during the 2015-2016 school year. These rates were up from $7,780 and $18,370, respectively, during the 2005-2006 school year. During this same period, graduate degree costs at private universities rose from $21,530 to $25,160. History students pursuing MA degrees can take out student or personal loans to delay paying educational costs until after graduation.
This approach is common, but not the only way to approach graduate school finances. A separate report from the Urban Institute and Higher Ed Insight found 65% of master's students who earned degrees in 2011-2012 left with debt, including 44% who held debt exceeding $25,000. Student loan debt can weigh on an early-career professional's finances and last for decades. Universities often feature work-related financing opportunities for promising MA students; for example, a teaching assistant helps with undergraduate courses in exchange for a tuition reduction or waiver and a stipend for living costs. Research assistants work with faculty members on public history projects, books, and other initiatives to pay for their education.
In some cases, history departments provide funding for test-graders and project assistants who assist with day-to-day work. Incoming MA candidates should also search for departmental prizes and competitions that yield recognition and cash awards. Named fellowships and scholarships aimed at particular subject areas or student backgrounds can also help reduce expenses. The best history programs also use travel grants to encourage conference attendance and out-of-state research by students and faculty. Combining funding sources from the university, graduate school, and department can lessen a history student's total expenses. State historical organizations and public agencies are often-overlooked funding sources for advanced MA and Ph.D. students.
The Massachusetts Historical Society offers 4-week-long funded fellowships to 20 researchers each year. MHS fellows complete their work at participating organizations on a topic related to state history. The Iowa Department of Cultural Affairs encourages participation in its Historical Resource Development Program, which issues grants to public history education and preservation projects. Research grants for students and faculty publishing about overlooked aspects of Iowa history are also available. This $1,000 grant includes the publication of the author's work in Annals of Iowa. Recipients of similar grants and fellowships not only receive funding but add valuable credentials to their resumes.
MA students who intend to complete Ph.D. work also find specialized funding opportunities through national organizations. For example, the American Meteorological Society encourages advancement in its field with a one-year Graduate Fellowship in the History of Science. This fellowship provides an award of $15,000 to one pre-dissertation candidate each year. The AMS expects the recipient to conduct research in atmospheric and oceanic sciences history and to present it at the organization's annual conference. A successful fellowship recipient submits a cover letter, resume, transcripts, a research plan, and three letters of recommendation. 
HOW MUCH CAN I MAKE WITH A MASTER'S DEGREE IN HISTORY? 
The hard work necessary to gain entry and funding for a master's program in history can lead to rewarding career paths. Newcomers to MA programs in history need to understand the job market before setting down their desired career paths. The typical paths for MA holders are faculty and academic research positions. The Bureau of Labor Statistics predicts a positive outlook for historians. This job category is projected to grow 6% from 2018 to 2028, exceeding the 5% average for all occupations. The BLS also notes that there will be strong competition for these jobs, due to the overall volume of degree holders. The average historian earned a salary of $61,140 in 2018.
Historians are not limited to academics in the BLS figures; the Bureau also includes historians employed by corporations, nonprofits, and government agencies. Combining BLS and Glassdoor data shows that history professors should fare better than historians, in terms of salary. The BLS found an average salary of $78,470 for all postsecondary teachers in 2018. Glassdoor narrows the view to history professors with a $69,870 salary, as of October 2019. This average includes a range from $57,000 to $93,000 based on 130 positions. Postsecondary teaching positions are projected to grow by 11% between 2018 and 2028, mostly in the form of part-time positions. Looking beyond these figures, however, MA graduates may need to consider creative approaches to career development. In a 2016 essay titled "The Troubled Academic Job Market for History," historians Robert B. Townsend and Julian Brookins found a significant gap between Ph.D. holders and available jobs.
The duo noted that job listings from the American Historical Association were less than half the number of history doctorates conferred during the 2014-2015 school year. AHA President Jan Goldstein wrote in 2014 that retirement-aged professors were not retiring in large numbers because they enjoyed work and remained able to complete their duties. These factors should lead MA students to research non-academic positions that leverage their skills and experience. Indeed drew on data from employers and applicants to find the 10 most popular history jobs in the United States. Park rangers reached the top of this list, thanks to the historical background needed for these positions.
A park ranger might be tasked with providing information to visitors, overseeing research for displays, and leading tours of specific park features. State and federal governments hire the majority of rangers, while nonprofit historical organizations need rangers to oversee their grounds. Museum archivists and librarians followed park rangers on the list. These positions are more directly connected to graduate history programs, with universities offering specializations in each field. Indeed highlighted the writing skills built through MA programs by listing writers and journalists on its list. Lawyers are also included on Indeed's list because history graduates are trained to examine documents and clearly communicate their findings. Students pursuing conventional or creative career paths in history can start strong with top master's programs. Our rankings show the range of MA programs in history, including general, ancient, and art history degrees. 
OUR RANKING CRITERIA 
We have a time-tested, four-part formula designed for ranking the best colleges in the nation that we'd love to share with you. We prioritize four major factors: Earnings Potential, Affordability, Student Satisfaction, and Selectivity. Reliable research and well-harvested data are the main ingredients in our recipe for success. We don't make recommendations based on personal opinions or financial incentives. Our revenue and content are completely separate, and sponsored schools have no impact on our rankings. The only way to make it onto one of our lists is to have an incredible academic program! If you want to know more, we encourage you to check out our methodology page. 
Check out our ranking of the 10 Best Master's Programs in History! 
MASTER OF ARTS IN HISTORY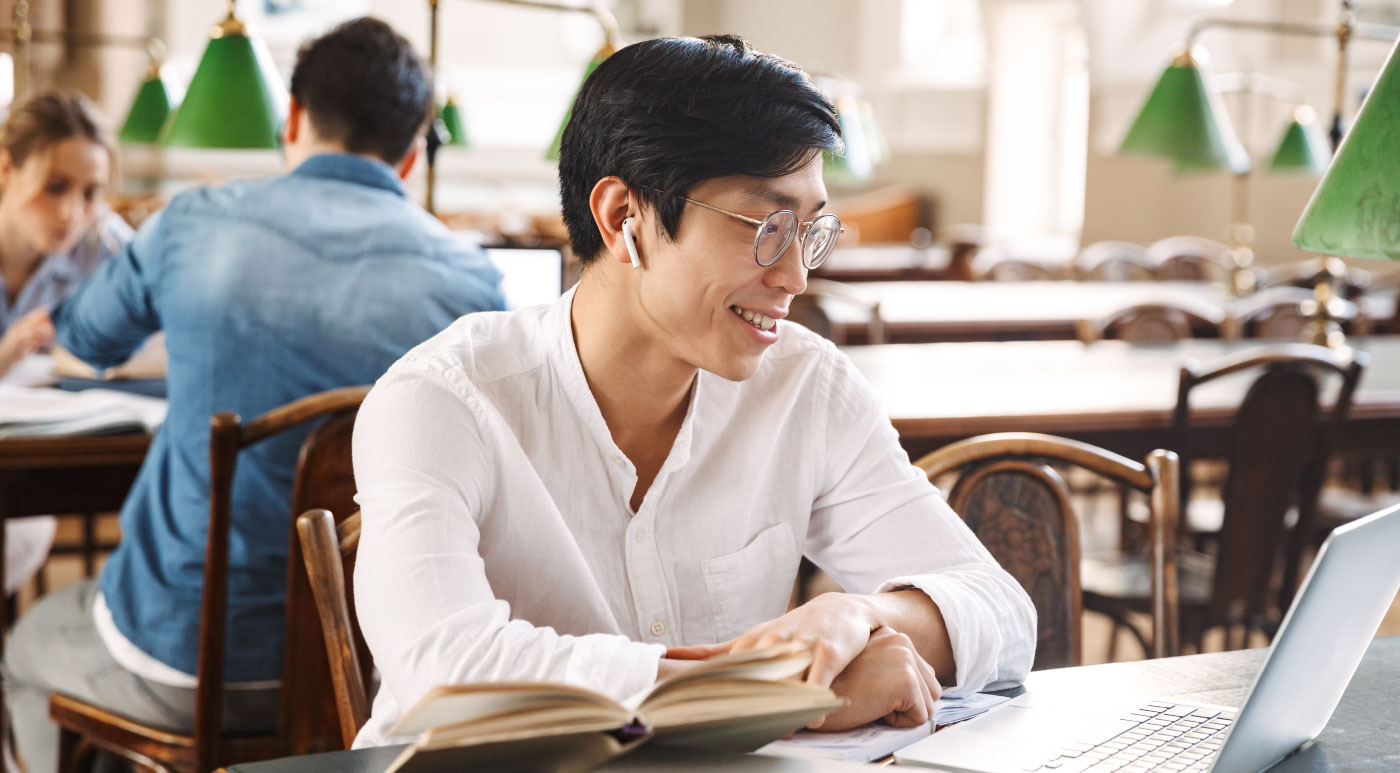 The University of Wisconsin-Madison's history is connected to the origins of Wisconsin itself. The Wisconsin Territory became a state in 1848, and its first public university was founded the same year. The school has been an innovation center ever since. For example, it is home to a radio station founded in 1919 that is still operating today. In the 20th century, the University of Wisconsin grew from its Madison campus to become a 24-campus system extending from Superior to Milwaukee. Diverse minds like writer Saul Bellow, architect Frank Lloyd Wright, and astronaut Laurel Clark have passed through the school's doors. The Master of Arts in History at the University of Wisconsin-Madison strengthens the school's academic reputation. U.S. News & World Report confirmed this reputation with a No. 9  ranking in History for 2019, including placements at No. 2 in Women's History and No. 2 in Latin American History.
MA program applicants must first qualify for admission to the Graduate School, and then the History Graduate Program. The Graduate School requires students to hold bachelor's degrees and a minimum GPA of 3.0 in their most recent 60 credits. Prospective history students complete an additional application that indicates areas of interest and faculty preferences. The History Graduate Program asks for official transcripts and recent GRE scores to demonstrate academic proficiency. Evaluators for the program determine applicants' readiness for advanced study by reviewing resumes and contacting three recommenders per applicant. The history application also requires a writing sample of up to 50 pages and a statement of purpose of up to three pages. Each applicant pays a $75 fee when submitting their materials.
The University of Wisconsin-Madison emphasizes the MA-to-Ph.D. path with multi-year funding opportunities for Ph.D. aspirants. MA applicants are also allowed to seek outside funding, but there are no MA-specific funding opportunities. MA candidates select from eight areas of concentration, including East Asian history, Latin American and Caribbean history, and U.S. history. Every student starts with foundational courses in global perspectives in history and historical research. The remaining 26 credits are determined by student concentrations and research interests. The History graduate program requires students to complete graduate-level courses for half of the 30 required credits.
Graduate courses available to MA students explore topics such as the politics of persuasion and the history of higher education in Europe and America. The Second-Year Review, which is held in each student's fourth semester, shows the rigorous standard applied to future historians. To pass the SYR, an MA candidate must write a research paper of up to 35 pages, show reading proficiency in a foreign language, and demonstrate completion of 30 credits. Students in the SYR process also need a GPA of at least 3.0 to complete the degree or advance to the Ph.D. program. History faculty and staff focus on developing MA candidates into well-rounded contributors to the discipline. First-year MA and Ph.D. students are invited to preliminary exam workshops that provide lessons in committee selection and degree requirements. The Department of History also hosts mock interviews and curriculum vitae review sessions for students entering the job market. Department alumni are invited to speak with current students about paths to success in academic and other professional fields. 
MASTER OF LIBERAL ARTS IN HISTORY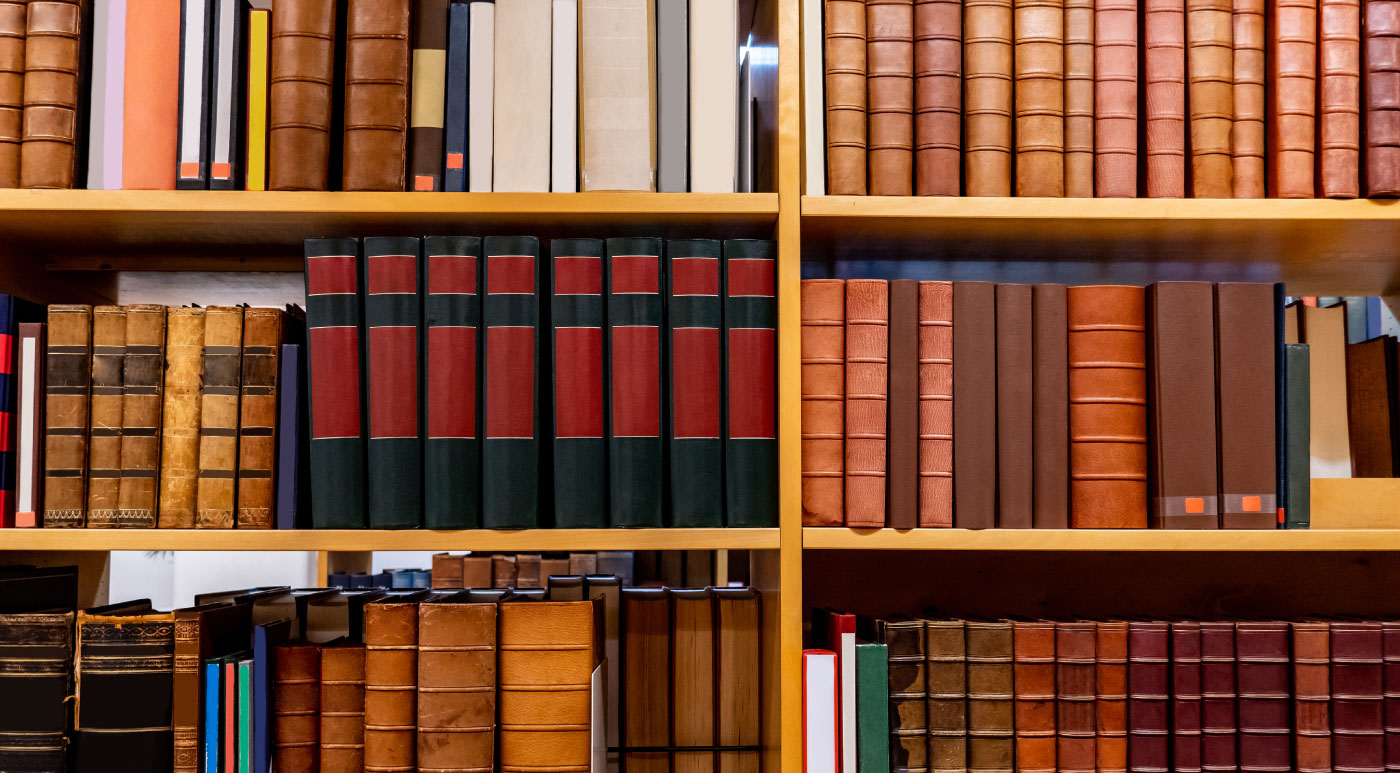 Harvard University's long history and strong academic programs led to its No. 1 rank among Best Global Universities by U.S. News & World Report in 2019. The university was founded in 1636, preceding Massachusetts' statehood by 144 years. Harvard evolved from a Christian-centered institution to a liberal arts school over its first two centuries. This private school has influenced American politics at the highest levels, producing eight future presidents, from John Adams to Barack Obama. Harvard has also influenced popular culture, with TV host Conan O'Brien, actress Ashley Judd, and director Terrence Malick among its alumni. Forbes certified Harvard's return on investment to graduates with a No. 7 place among America's Best Value Colleges 2019.
The Master of Liberal Arts in History is among the degree offerings that turn graduates into successful professionals. The Harvard Extension School features a multi-stage process for admission to the MLA program. Applicants are asked to complete an introduction to graduate studies seminar and two graduate history courses before applying for the full MLA. This path benefits Harvard undergraduates because there is no application for this first stage and courses can be blended into upper-level bachelor's degree work. Students need to complete each first-stage course with a "B" grade or better. The formal application for the MLA asks for a resume and official transcripts. Harvard asks first-stage students to apply within two years of completing the seminar, or to pay a delayed application charge of $300. The standard application fee for the MLA is $100.
MLA students can apply for the Harvard Extension School Grant to offset their educational costs. Specific funding options include scholarships for Massachusetts and Rhode Island residents and the Lowell Scholarship for current secondary school teachers. Each MLA course in 2019-2020 cost $2,840, with an estimated cost of $34,080 for all required courses. Harvard's unique approach to the MLA means that candidates complete one-third of their requirements before receiving formal admission to the program. The MLA in History is a 12-course track that includes the seminar, five courses, one seminar, and two electives. Graduate students draw from course offerings examining topics such as the Plymouth Colony, the American Constitution, and U.S.-China relations. The Harvard Extension School offers both thesis and capstone degree completion options. Thesis track candidates complete a proposal tutorial along with a two-part thesis process.
The capstone option features an additional elective and two required courses on social reform movements. MLA candidates interested in the history of American literature can add an American Literature and Culture certificate to their courseloads. MLA candidates at Harvard experience more flexibility in course options than candidates at other schools on this list. The Harvard Extension School requires at least three courses to be completed in Cambridge, but students find numerous options outside of the conventional Monday-to-Friday course schedule for the remainder of their credits. In addition to the typical semester schedule, history courses are available online or in-person during 3-week January terms and 3- or 7-week summer terms.The MLA program allows students up to five years from their first courses to complete degree requirements. 
MASTER OF ARTS IN HISTORY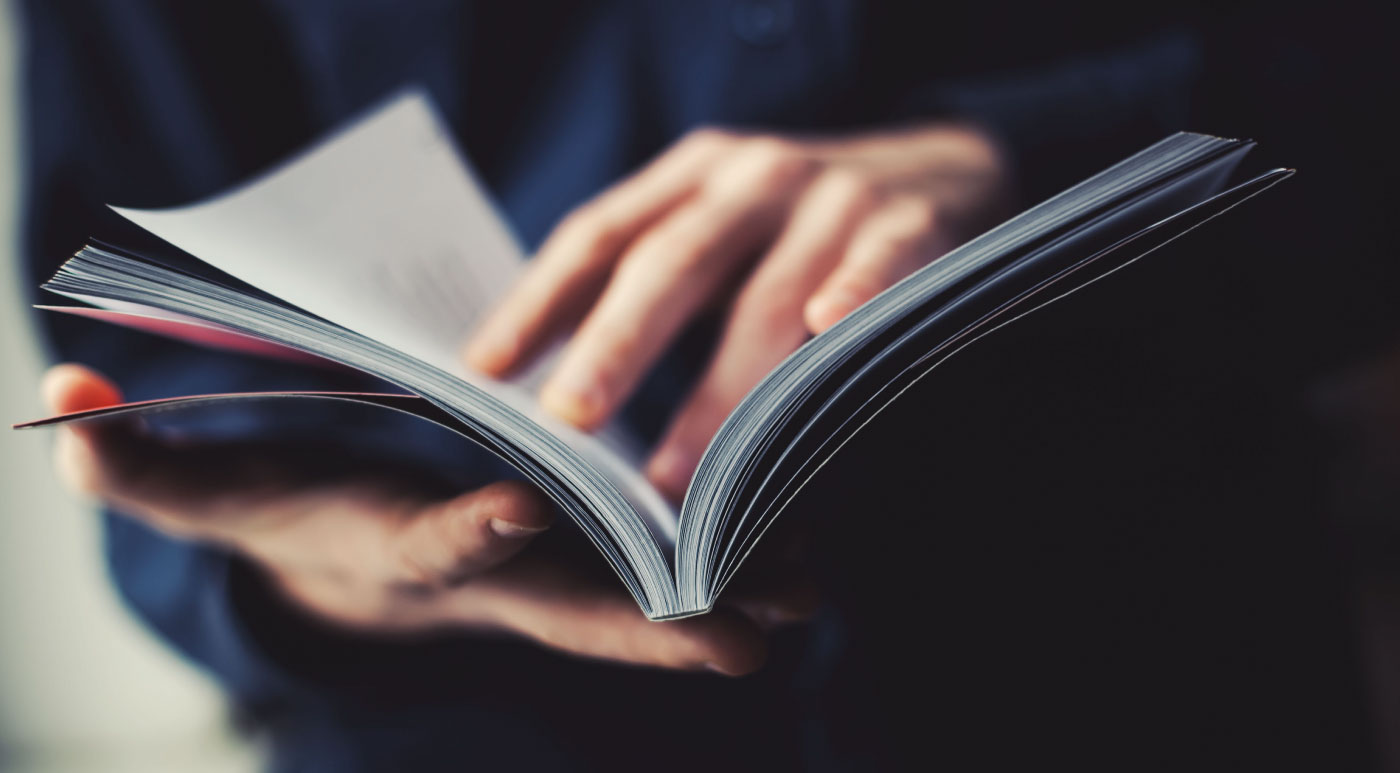 Stanford University's commitment to academic research is built into its history. In 1919, future U.S. President Herbert Hoover established the Hoover Institution to maintain documents and items from the First World War. Researchers from around the world are attracted by research centers like the Woods Institute for the Environment and the Freeman Spogli Institute for International Studies. Forbes acknowledged the school's top-flight status with a No. 2 ranking in Top Colleges 2019 and a No. 6 in America's Best Value Colleges 2019. Stanford students excel beyond the classroom and labs, with national championships in men's gymnastics and women's soccer among recent successes. The Master of Arts in History challenges students to carry on the university's legacy through innovative research. The Department of History asks students to include three letters of recommendation and two copies of official transcripts with their applications.
GRE scores should be sent to the department upon completion of the exam. Prospective MA candidates show their writing chops through writing samples of up to 25 pages and statements of purpose. Each application must be accompanied by a $125 fee. MA candidates in the history program, along with other graduate students, can apply for the prestigious Knight-Hennessy Scholars program. The university names 100 participants to the program each year from a variety of academic disciplines. This distinction covers 100% of a recipient's tuition for one year. Terminal MA candidates are not eligible for teaching assistantships or fellowships, due to the university's focus on training Ph.D. candidates to become teachers. Stanford allows incoming MA students to choose from several paths to their degrees. The terminal MA path prepares graduates for careers after completion of the MA thesis. Current undergraduates interested in advanced studies can opt for the joint BA/MA in History. The joint MA/JD program provides credentials in history and law that are appealing to employers.
The most common path for an MA student in the program is the completion of a Ph.D. with faculty positions in mind. First-year students in the terminal MA program select from 14 majors that focus their studies. Available majors explore subjects like East Asia, Jewish history, and modern Europe. To finish an MA in history, Stanford students complete nine graduate courses, including one seminar and four colloquia. The course schedule includes offerings on imperial Chinese cities and the birth of Islam. Each MA candidate works with a faculty advisor in their first quarter to develop a degree path including major courses. MA students are required to complete their work within three years of their first courses at Stanford. Future historians benefit from research and networking opportunities made possible by Stanford's global reputation. The Department of History works with other departments to invite guest lecturers each quarter that discuss interdisciplinary topics. Faculty and doctoral candidates have produced recent publications on waste in Africa, animals in the Civil War, and Chinese migrants who worked on the Transcontinental Railroad. The Graduate Student Council also offers an avenue for involvement in student governance and the use of student fees. 
MASTER OF ARTS IN HISTORY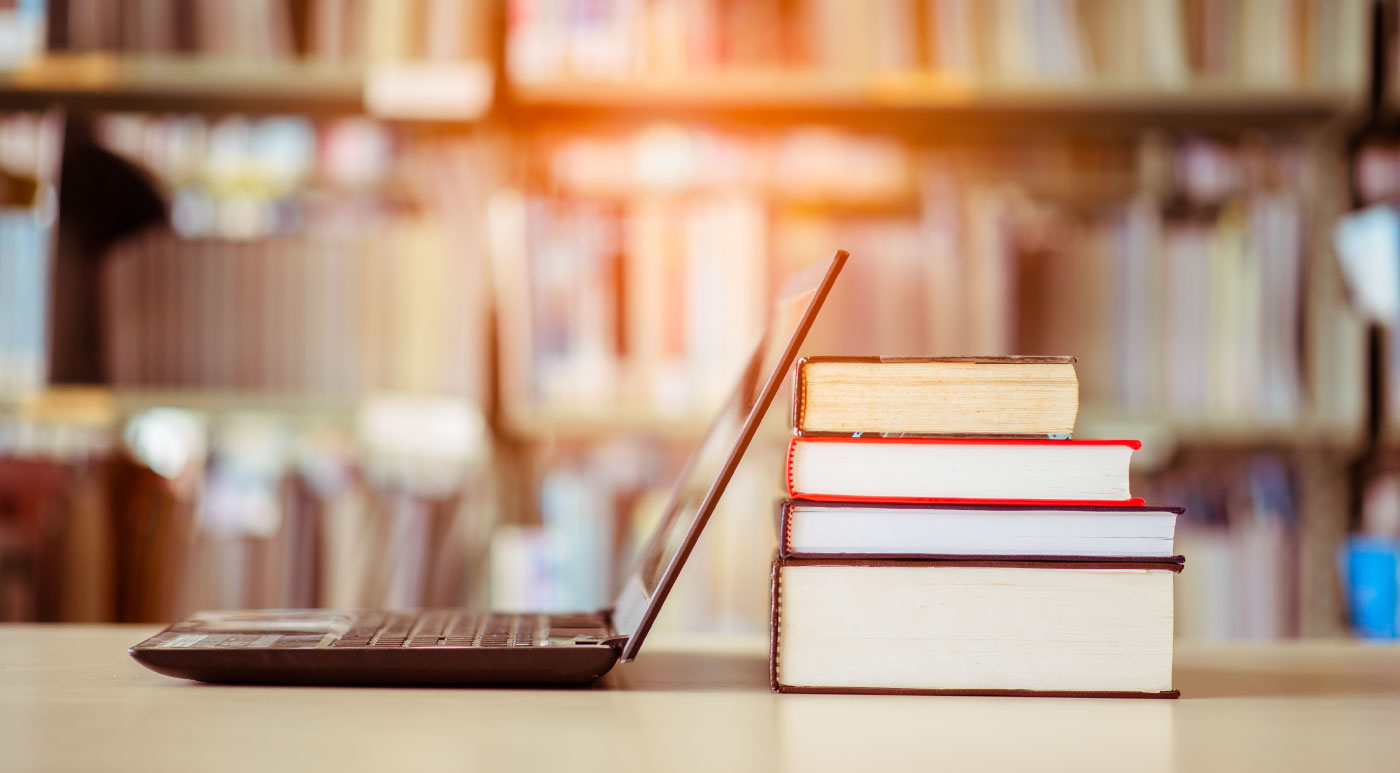 Students and faculty at the University of California, Los Angeles enjoy beautiful environs at a reputable institution. The UCLA campus enjoys an average of 292 sunny days per year and offers easy access to beaches and hiking trails. Niche's 2020 grades for this public university include No. 1 in Best College Campuses in America, No. 2 in Top Public Universities in America, and No. 14 in Best Colleges for History in America. Forbes pointed to the value of a UCLA degree with a No. 4 in America's Best Value Colleges 2019. UCLA's athletics programs have spread the Bruins' name through recent national titles in women's softball, women's soccer, and men's baseball. Candidates for the Master of Arts in History continue the school's winning tradition thanks to a rigorous degree path. MA applicants to the UCLA Social Sciences Division are asked to submit three letters of recommendation from previous professors.
History faculty evaluate an applicant's writing skills through a two-page personal essay and a writing sample of up to 10 pages. The foreign language requirement for each student depends on their specialization, and successful applicants are expected to have studied at least one foreign language. UCLA requires a minimum 3.0 GPA in previous work for admitted students to the MA program. The application also requires submission of GRE scores, with the Verbal section most closely scrutinized by admission officials. Graduate programs at UCLA require a $120 fee per application, though waivers available based on financial need. Promising first-year students are considered for fellowships that exchange tuition funding for research and teaching service. The MA program is designed as a first step toward a doctorate in history, with all MA students expected to pursue a terminal degree. UCLA history faculty provide courses and advising in 12 study areas including African, Japanese, and scientific history. Students can also pursue concentrations in Atlantic history and the history of sexuality as part of cross-field clusters.
The Fall 2019 course schedule explored topics such as the Political Economy of Race and Advanced Historiography. In past semesters, MA students dug into courses like Cuban History and Jewish History. Candidates for the History MA at UCLA can participate in the History Graduate Student Association. This student-led organization sponsors an annual conference featuring presentations on the latest research in various historical fields. The HGSA assists with the College PATHS program, which mentors high school students in East Los Angeles as they apply to college. Students and staff advisors for the HGSA also schedule lectures and colloquium to further conversations about departmental research. UCLA continues to expand its reach in the field of historical study through the Eugen Weber Book Prize, a $15,000 prize awarded to the author who has written the best book on French history over the previous two years. UCLA asks the author to speak about the book during a spring semester ceremony. The Department of History has also produced doctoral candidates with dissertations covering everything from slavery in 18th century Texas to public finances in China's Qing Dynasty. 
MASTER OF ARTS IN ANCIENT HISTORY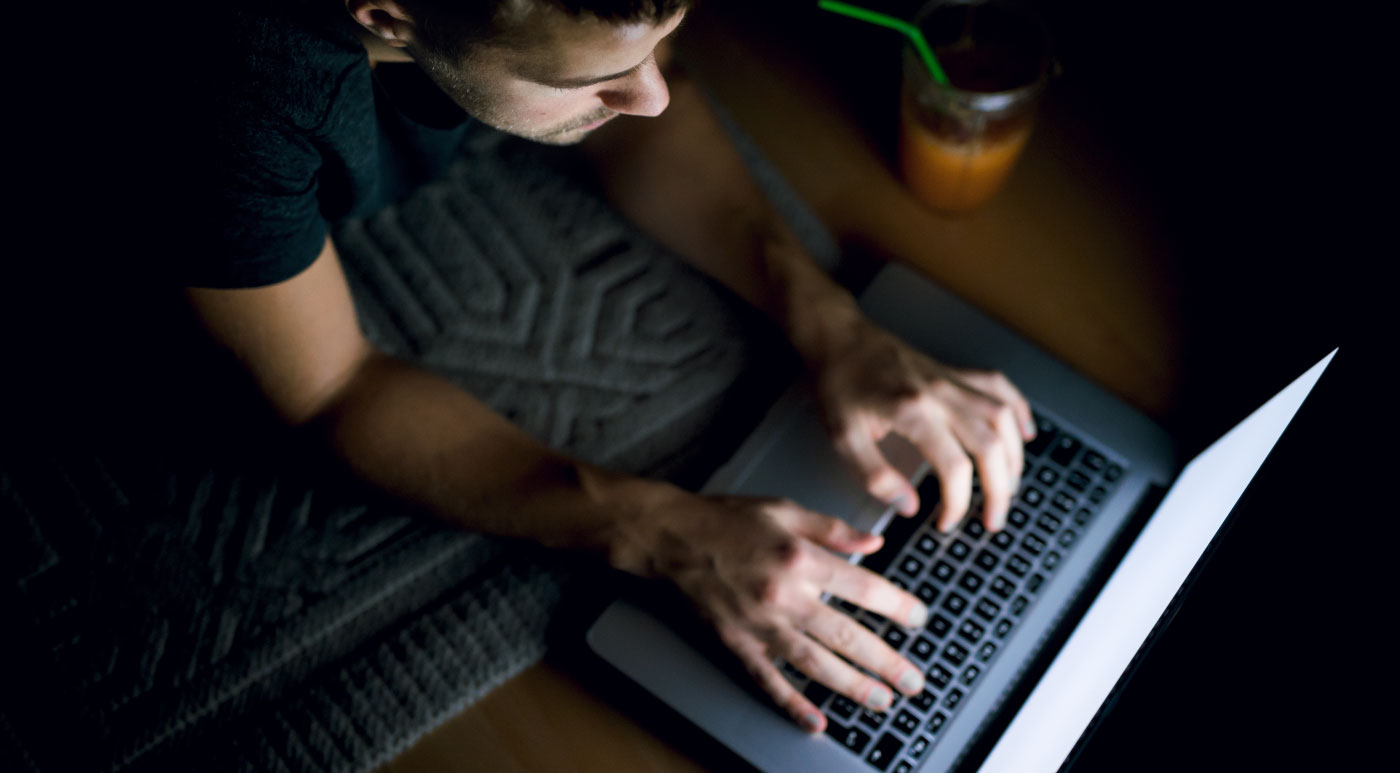 The University of Pennsylvania has deep roots in American history, thanks to its famous founder. Benjamin Franklin spearheaded the formation of the university and served as its first president, in 1740. The university revolutionized higher education in the American colonies by teaching liberal arts and technical skills. In the 19th century, the University of Pennsylvania expanded its innovative approach to education with the country's first teaching hospital, which opened in 1874, and first business college, which began holding classes in 1881. U.S. News & World Report has recognized the university's commitment to continuous improvement with a No. 6 ranking among National Universities and No. 15 placement among Best Value Schools. This storied school expands beyond its own history with programs like the Master of Arts in Ancient History.
This MA program differs from others on this list because it is not housed in a single department. The Graduate Group in Ancient History draws on faculty from seven departments, including anthropology, art history, and religious studies. An important requirement for applicants to this unique program is language proficiency. Successful MA candidates have completed undergraduate courses in at least two languages, such as Arabic and Greek, which are common in ancient texts. The Graduate Group requires exams for each student, taken after the third semester, to determine language proficiency. Admitted students may also need to register for ancient language courses as necessary to aid their studies. The application for the MA in Ancient History asks for current GRE scores and transcripts. Faculty evaluators in the Graduate Group also request a 15-page historical research paper, to determine preparedness for the program.
The University of Pennsylvania charges an $80 fee per application. MA and Ph.D. students in the discipline follow similar paths through the first two years of study. A seminar in classical studies prepares first-year candidates for the ins and outs of studying the ancient world, and the program's design allows participation in similar seminars across the seven participating departments. Each candidate consults with their faculty advisor to design a degree path that fits with career interests. Available courses dig deep into subjects like Greek sanctuaries, ancient medicine, and the architecture of Rome. In the second year of study, each MA student prepares for a qualifying exam that includes language proficiency components.
The qualifying exam precedes the defense of a research project before a faculty committee. Ph.D. students in ancient history spend their second and third years balancing coursework with teaching responsibilities prior to dissertation research. Ancient history students at the University of Pennsylvania can expand their studies beyond the classroom. The university maintains study abroad opportunities with the American School for Classical Studies at Athens and the American Academy in Rome. MA and Ph.D. candidates interested in studying abroad pursue these learning experiences after completing their coursework. Centuries of commitment to historical studies at the university mean abundant resources for graduate students. The University of Pennsylvania Libraries house collections at the Schoenberg Institute for Manuscript Studies and the Kislak Center for Special Collections, Rare Books, and Manuscripts. Faculty and students interested in ancient history advance the field through the Center for Ancient Studies and the Wolf Humanities Center. 
MASTER OF ARTS IN ART HISTORY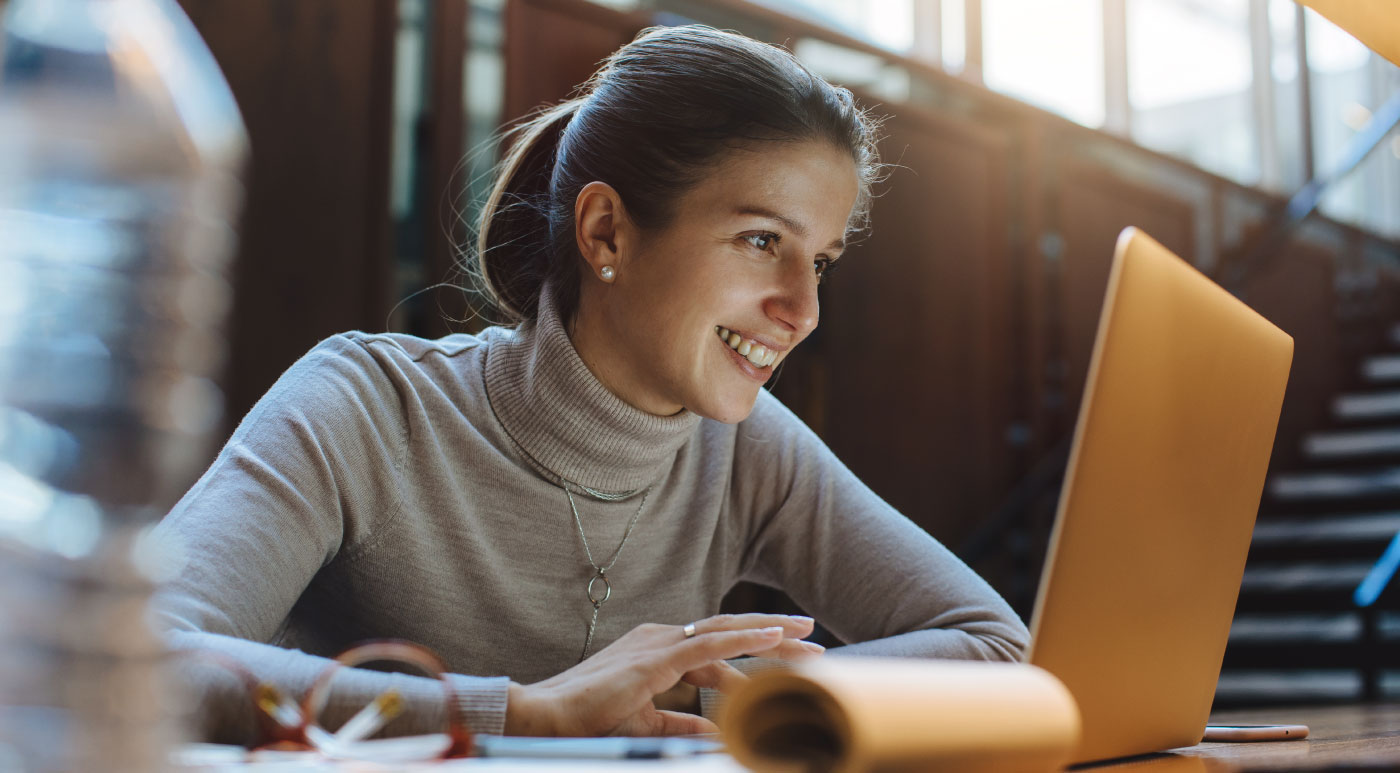 The University of Texas at Austin is one of the nation's largest universities, with 51,525 students enrolled during the 2017-2018 school year. Founded in 1883, the university initially focused on agricultural, mining, and engineering programs, all useful for industries on America's frontier. In the 20th and 21st centuries, the university has grown to become a globally recognized leader in higher education. Forbes placed the school No. 76 in Top Colleges 2019 and No. 65 in America's Best Value Colleges 2019. The UT football and basketball teams have raised the university's profile through recent successes. Alumni of the university range from film director Wes Anderson to former U.S. Supreme Court Justice Tom Clark. The Master of Arts in Art History is among the graduate programs that have turned the school into a thought leader. The Department of Art and Art History does not require MA applicants to hold undergraduate degrees in art history, though successful applicants have completed at least 18 college credits in similar fields, to build their foundational knowledge.
Prospective art history students complete separate applications for the department and the university. The department asks applicants to submit two writing samples and a statement of purpose. Academic and professional credentials are confirmed via an applicant's resume, GRE scores, official transcripts, and three letters of recommendation. A $65 fee is due upon the submission of each application. Funding opportunities for graduate students include stipends for grading and research assistant positions. First-year students seeking the MA in Art History are placed on a two-year degree path. Each candidate is expected to complete the necessary seminars in three semesters and to devote their final semester to thesis work. The Department of Art and Art History requires the selection of a concentration to define coursework. MA candidates choose from General, Ancient, Medieval to Early Modern, and Modern tracks.
The 30-credit MA includes an art historical methods course, four seminars, and two thesis courses. Ambitious students can expand their horizons by applying to portfolio programs in outside disciplines like nonprofit studies and cultural studies. These programs require the completion of four related courses and a presentation or fieldwork. Candidates in their third semester submit thesis topics for feedback, refinement, and approval in consultation with department faculty. At this stage, art history students must demonstrate proficiency in at least one foreign language. MA graduates who want to pursue academic careers can stay in-house by applying to the Ph.D. in Art History. The University of Texas at Austin encourages the study of art history through museums and centers on campus. The Blanton Museum of Art holds 17,000 visual art works, with concentrations in European and Latin American art. The interplay of art and culture is explored through the work of The Mesoamerica Center and the Center for the Study of Ancient Italy. Art history students and faculty can glimpse the future of the art world at facilities like the Creative Research Lab. Undergraduate and graduate students in art history can also use study abroad connections in Mexico, Guatemala, and Italy to bring the past to life. 
MASTER OF ARTS IN HISTORY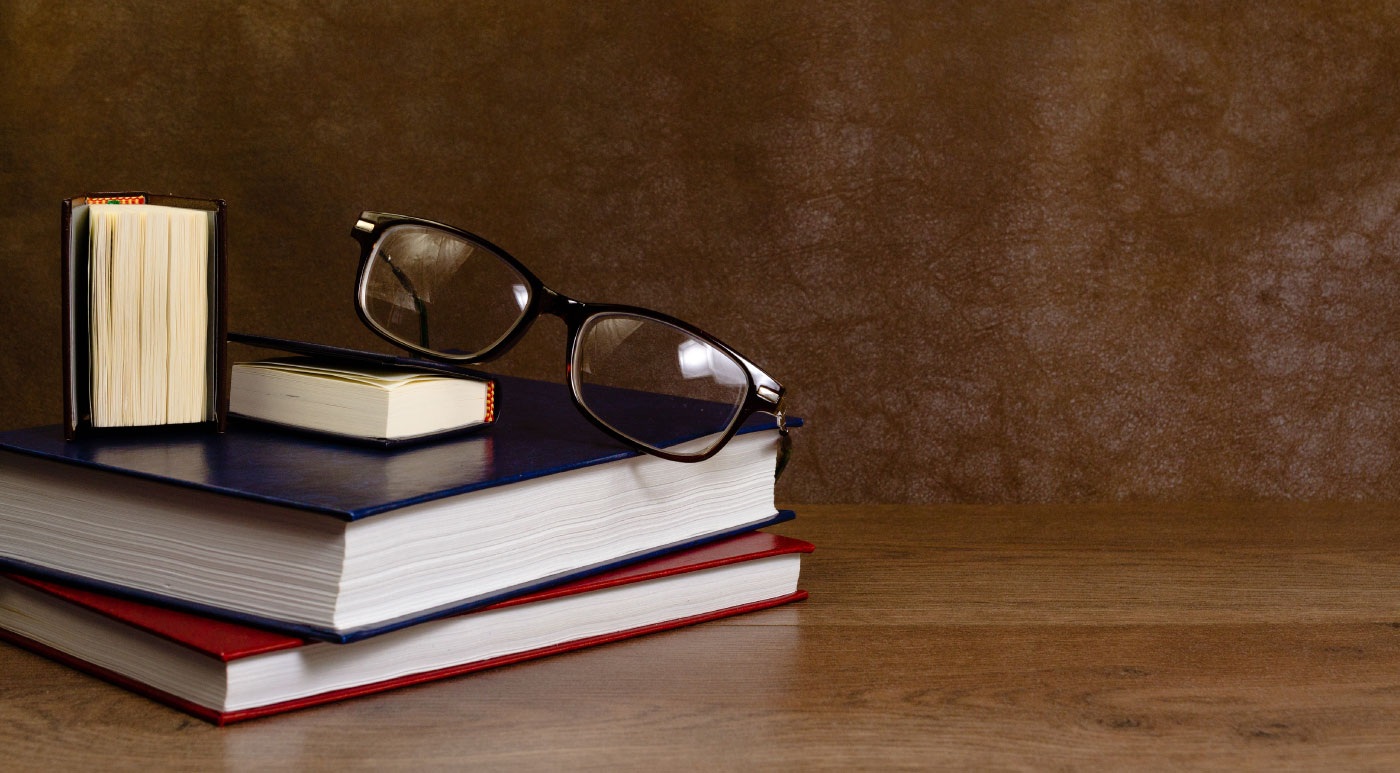 The University of North Florida is the youngest institution on this list, with its first classes held in 1972. This public university was created to provide undergraduate degree completion and graduate programs in Jacksonville, FL. U.S. News & World Report shows the school's rapid growth outside the South, with a No.140 ranking among Top Public Schools and a No. 281 among National Universities. The Coggin College of Business and the School of Music generate the most attention for producing successful graduates in their fields. The Master of Arts in History flies under the radar but appeals to students thanks to its affordability and strong curriculum. Applicants to the MA program do not need to submit GRE scores with their applications, but official transcripts from previous universities should show a minimum GPA of 3.0 in the most recently earned 60 credits. All applicants must have completed at least 15 credits in history prior to admission, but a bachelor's degree in the field is not required. The Graduate School requires a writing sample on a historical topic and a statement of intent up to five pages in length.
Prospective students should also submit three letters of recommendation that confirm their commitment to historical research. The application fee for all graduate programs at the University of North Florida is $30. Admitted MA candidates will find multiple funding opportunities through the Department of History and the Graduate School; for example, graduate teaching assistants in the Department of History receive monthly stipends and tuition discounts in exchange for work with undergraduate students. The History Prize given to one graduate student each year includes a $100 award and recognition on a departmental plaque. The prize is awarded based on the skill, clarity, and uniqueness of a student's submitted work. The Graduate Scholarship offsets tuition costs for promising first-year students. The University of North Florida also offers the Delores A. Auzenne Fellowship for Graduate Study to exceptional students in underserved disciplines, thile the Graduate Research Grant Program and the Student Affairs International Learning Scholarships promote study abroad and advanced research opportunities.
The MA in History is available in both thesis and non-thesis paths. Every MA candidate completes three graduate lectures and three research seminars. Students also select from four courses on subjects like Mark Twain's America, the Crusades, and Islamic history. The Department of History features courses in American, Asian, European, and Latin American history. Thesis track students finish between two and five thesis research courses depending on their progress to completion. A thesis must be completed and defended successfully within two years of a student's final course. Non-thesis candidates add two electives to their degree path, in lieu of thesis research courses. The final product of a non-thesis MA is a research paper defended in front of a faculty committee. MA candidates can add practical experience to their resumes as they finish their degrees. The department maintains an online document archive called Florida History Online with the help of graduate students. Graduate students also intern with local organizations like the Jacksonville Historical Society and the Cummer Museum of Art & Gardens. 
MASTER OF ARTS IN HISTORY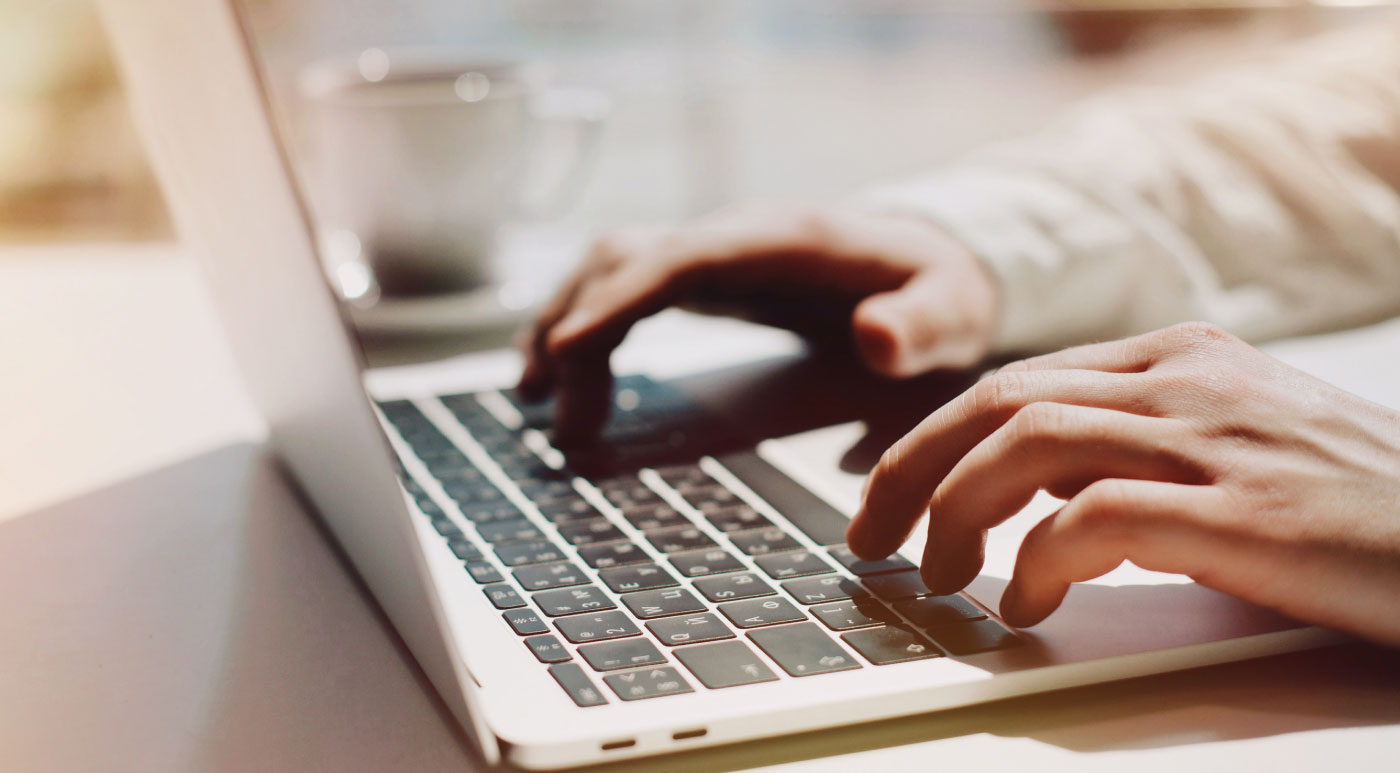 Miami University's history runs parallel with the growth of the early United States. The Ohio State Legislature chartered the university in 1809, and it opened to students in 1824 after multiple delays. This public institution has continued 19th-century traditions, including a robust fraternity and sorority scene that dates to 1833. Miami has grown from a frontier school to a global institution with four Ohio campuses and a residential college in Luxembourg. U.S. News & World Report recognized the school with a No. 91 rank among National Universities and a No. 8 place for Best Undergraduate Teaching. Miami's Master of Arts in History embraces the school's deep roots while matching the standards set by other programs. Prospective candidates demonstrate their undergraduate degrees with unofficial transcripts; the Department of History requires a minimum 3.0 GPA to be considered for admission.
Miami requests GRE scores from applicants, though the history subject test is not required. All applicants demonstrate their writing skills with writing samples of at least 10, but no more than 20, pages of historical research. A personal essay provides students three pages to explore their goals and interests. Departmental faculty and staff request three letters of recommendation from each applicant, to add dimension to past work. Undergraduates interested in graduate history studies can opt for the department's Combined BA/MA, which requires five years of study. The Combined BA/MA path requires a minimum 3.5 undergraduate GPA, in addition to other application materials. Every applicant to the MA program must also include a $50 fee with their application materials. The most common form of financial aid for admitted students is a graduate assistantship.
Graduate assistants receive monthly stipends plus tuition offsets in exchange for their work. The Department of History is joined by the University Libraries and the Office of Residence Life in providing assistantships to graduate students. Each graduate assistantship features a separate application, and funding is renewable for up to two years. Graduates of the MA in History may opt to continue on to doctoral studies at other institutions or pursue work after graduation. Every MA in History candidate completes a core suite of seven required courses; these include two research seminars, two colloquia, and explorations of historical methods and theories. Then students select a concentration in art history, geographic information systems, general history, or interactive media studies. Each concentration features at least three courses that prepare students for specialized areas of historical study. The Department of History expects each MA candidate to announce their intention to pursue the thesis or comprehensive exam option by the middle of their second semester. Over the past decade, MA candidates have completed theses on topics such as literary representations of womanhood in 17th century England and the National Congress of American Indians in the 1960s. History faculty at Miami University have recently published books on Charles Darwin, the Gettysburg Address, and Russian cinematic history. 
MASTER OF ARTS IN ART HISTORY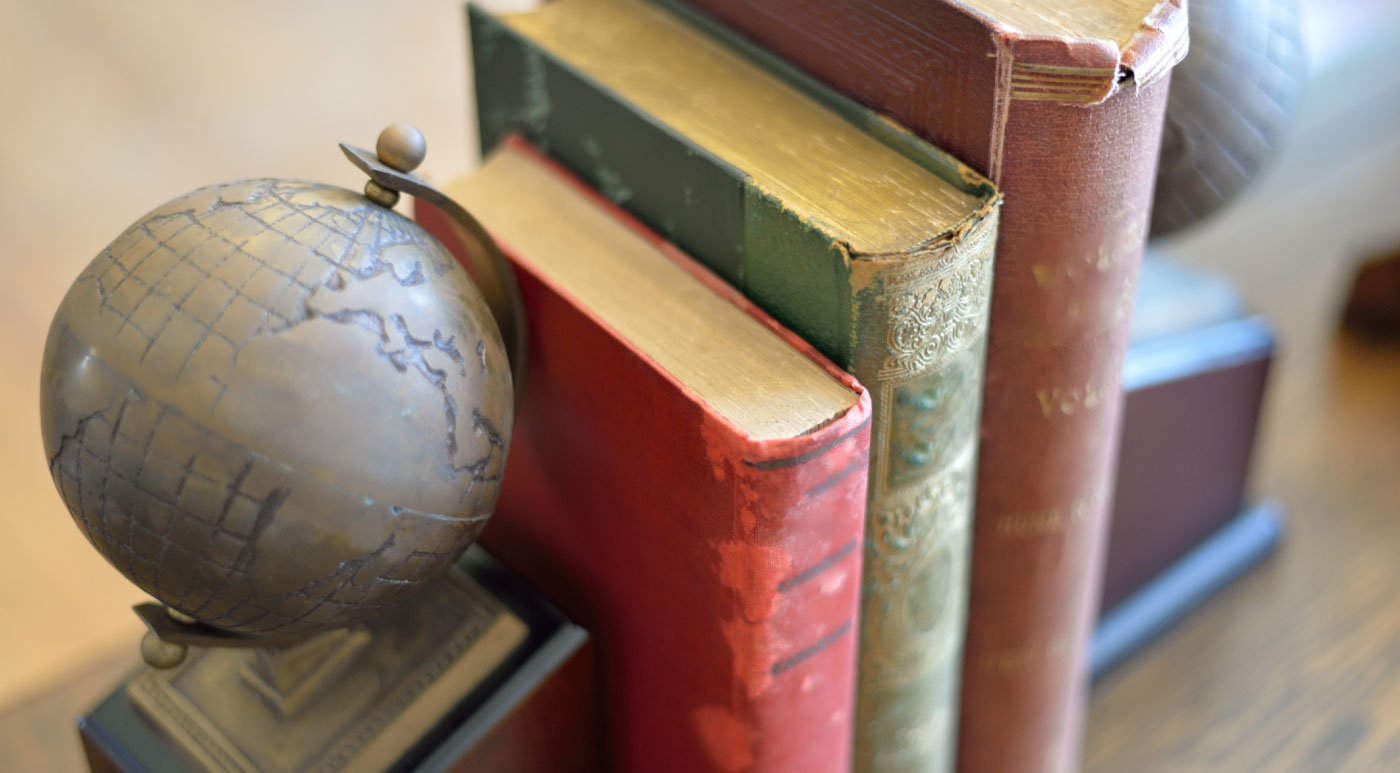 Columbia University has trained future historians, artists, and business leaders from its Manhattan campus since the 18th century. From King's College to Columbia College and Columbia University, this private university have borne witness to the American Revolution, industrialization, and modernity. The campus houses historical buildings such as the Butler Library and Pupin Hall. Columbia University's connection to the past is also sustained through sculptures by Daniel Chester French and Greg Wyatt. Niche's 2020 grades placed Columbia among the leading universities in the United States, with a No. 3 in Colleges with the Best Professors in America and a No. 4 in Best Colleges for History in America. The Master of Arts in Art History draws on Columbia's resources and reputation to train future historians. The Department of Art History and Archaeology asks for a $115 fee for each completed application.
Applicants are also asked to submit GRE scores; the expects scores of at least 167 on the Verbal Reasoning test, 160 on the Quantitative Reasoning test, and 5.5 on the Analytical Writing Assessment. A statement of purpose of two to three pages, along with an academic writing sample of up to 15 pages, demonstrate a candidate's communication skills. Students also include three letters of recommendation, resumes, and university transcripts with their applications. All students in the program must demonstrate proficiency in at least one foreign language via an examination taken during their first year of study. MA candidates in art history can opt for full- or part-time study. Full-time students must complete all coursework and their thesis by the end of their fourth semester. Part-time candidates choose from two-year, three-year, and four-year options depending on their availability.
No matter the path, art history students complete 10 courses, including a first-semester methods colloquium and a second-semester art history practice colloquium. The remaining courses are determined by each candidate's area of interest. The Department of Art History and Archaeology features nine MA specializations including Pre-Columbian Art and Archaeology and the History and Theory of Architecture. The MA program requires a two-stage presentation of a candidate's thesis to improve the final product. A thesis-in-progress conference in a student's second-to-last semester asks for a presentation before fellow students and faculty. This presentation leads to feedback that improves the final thesis and future presentations to academic audiences. First-year MA students are eligible to pursue a joint MA in Art History from Columbia University and the Université Paris 1 Panthéon-Sorbonne.
This degree option requires one semester of four courses in Paris and si completed during the third semester. Graduates of this joint MA program receive degrees from both institutions, but art history faculty and staff need not leave campus to journey into the past. The department hosts lectures on medieval art and architecture, Renaissance art and architecture, and modern architecture each year. The Avery Architectural & Fine Arts Library holds more than 625,000 publications on topics ranging from real estate projects to sculpting. The Wallach Art Gallery, the Buell Center for the Study of American Architecture, and the Media Center for Art History provide resources necessary for deep explorations of the arts. New York City is loaded with venues and internship opportunities for MA candidates, including the Museum of Modern Art and the Guggenheim Museum. 
MASTER OF ARTS IN HISTORY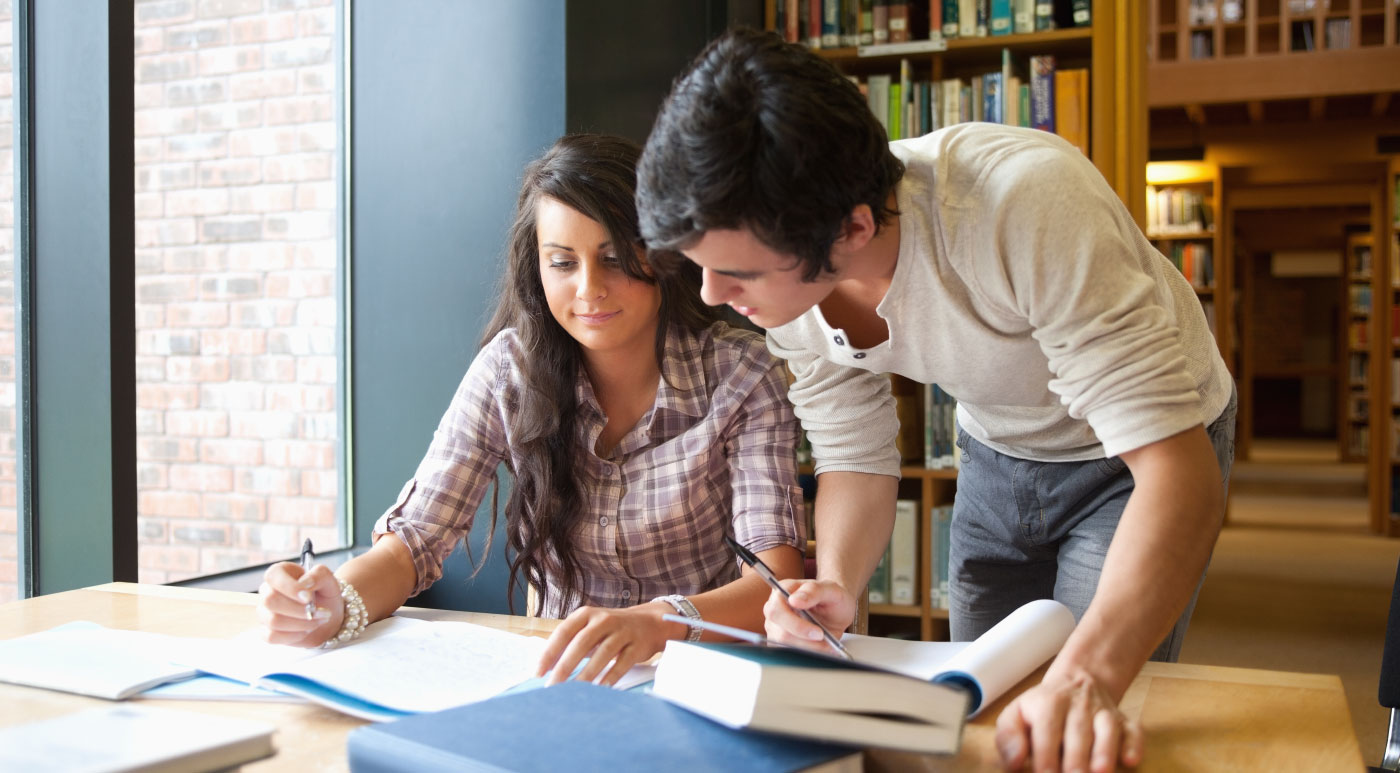 New York University brings its world-class academic programs to students throughout the world. The school's campuses span the globe from Buenos Aires to Sydney., and students have flocked to the storied Greenwich Village campus since its founding in 1831. NYU offers an exceptional headstart for post-graduate careers because of its proximity to corporate offices and other universities. U.S. News & World Report has recognized the school with a No. 29 rank among National Universities and a No. 76 among Best Undergraduate Teaching. The publication focused on the Department of History with a No. 23 rank in History for 2019-2020. The Master of Arts in History provides a strong foundation for future historians and teachers. 
The application fee for the MA and Ph.D. programs at NYU is $100. Applicants submit three letters of recommendation, official transcripts, and resumes to confirm their academic backgrounds. The Graduate School of Arts and Science requests a statement of purpose from each applicant detailing what makes the MA program the right fit for the candidate's goals. Successful MA applicants also submit academic writing samples of up to 35 pages. New York University has designed its MA program to act as a standalone degree or a step toward a doctoral degree. Candidates are limited to three semesters of full-time study or six semesters of part-time study. Every MA student starts with a seminar detailing the best practices and skills necessary for the profession.
The program requires completion of 32 credits, and a maximum of eight credits are transferable from other MA programs. Course options cover topics such as material culture in East Asia, wealth and economics in African worlds, and theories of race. The MA program also offers specializations in World History and Gender History. The Department of History requires completion of a thesis as part of the MA degree. Candidates select their thesis advisor and topic by the end of their first year and complete the thesis course by their final semester. Graduate programs in history at NYU extend beyond the MA degree. The university features a Master of Arts in Archives and Public History, for aspiring public historians and archivists.
The Department of History also works with the Middle Eastern Studies, Hebrew and Judaic, and French Studies departments on joint graduate degrees. Doctoral candidates complete 72 credits, two written examinations, and dissertation research on their way to the Ph.D. in history. A joint MA/Ph.D. path provides a seamless transition between degrees with fewer required credits than the standalone versions of each of them. MA candidates interested in broadening their horizons can access the Department of History's Global Program. This program invites academics and lecturers from universities around the world to share their research with students. The Center for Global Asia draws on scholars from three global campuses for discussions of Asian history. South Asia at NYU leads research projects and conferences related to South Asian history.