Ready to find your ideal master's program?
www.mastersprogramsguide.com is an advertising-supported site. Featured or trusted partner programs and all school search, finder, or match results are for schools that compensate us. This compensation does not influence our school rankings, resource guides, or other editorially-independent information published on this site.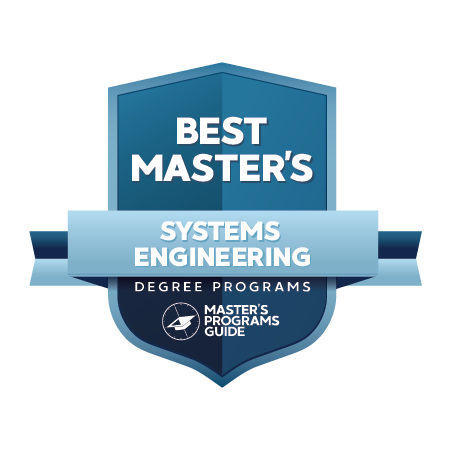 Engineers have superpowers. Not in the "bitten by radioactive spider" kind of way. But in the way that they make incredible things possible. Modern life functions because engineers make it happen. That's something few fields can boast. Systems engineers are an important subset of an already important group of people. The University of Florida puts it best. "Systems Engineers make organized work and human effort more effective and efficient for industry, education, and science."
What is Systems Engineering?
Systems engineering touches just about everything we use today. This means people who have "the technical knowledge to design cutting-edge systems and the skills to maintain them in an increasingly complex, globally interconnected business and policy environment," as Stevens Institute of Technology says, are very much in demand. They need to have a variety of skills. They also need a deep understanding of technical processes. They need to understand all aspects of them. That includes the economic, environmental, managerial, technical, and political, as the University of Virginia notes. 
Enter the master's degree in systems engineering. About 1,800 of them were conferred in 2017-2018. This accounts for 25% of the 7,247 engineering master's degrees awarded that same year.
How to Choose Engineering Management Systems Degrees
Prospective students have plenty of engineering management systems programs to choose from. Look for schools with an established school of engineering. Whether you're studying full time or part time. International students or domestic. In state or out of state. Look for a MS in systems engineering offered by top colleges that have other engineering programs in related fields. Examples include:
industrial engineering
electrical engineering
operations research
civil engineering
applied probability methods
information technology
information systems
electrical engineering
A master of science degree, whether via on-campus or online learning, will provide students with interdisciplinary skills and an in depth theoretical foundation.
Top schools in this category include:
George Mason University
North Carolina State University
California State University
Texas A&M University College Station
University of Michigan Ann Arbor
Case Western Reserve University
Purdue University – West Lafayette
Colorado State University-Fort Collins
What Can I Do With an Engineering Master's?
Applications of the degree exist across fields and job titles. UVA notes its graduates become professors at universities. These include:
Researchers at institutes and labs
Analysts at corporations, consulting firms, and government agencies
Entrepreneurs
Systems engineer
Systems architect
Lead engineer
Logistics operation manager
Project manager
There are many jobs in this field, according to the Stevens Institute of Technology.
See Also:10 Best Master's in Industrial Engineering
What Are the Top Systems Engineering Degrees?
We know that you have educational goals that you're itching to pursue. You may not know where to start. The editors of Master's Programs Guide utilize a unique ranking methodology based on the following five aspects:
25% Overall Degree Affordability: Average cost of undergraduate and graduate tuition per school
25% Graduation Rate: Number of students who start at the university and also finish there
20% Earnings Potential: Average mid-career salary of school alumni
20% Selectivity: The number of students who apply versus the number who get accepted
10% Online Graduate Offerings: The number of programs offered online in each department
At Master's Programs Guide, we strive to do our best to guide you and your family toward a fruitful academic career. The pursuit of knowledge is a noble one, and we want to help you reach your goals.
Check out our ranking!
See Also: Top 10 Most Affordable Online Master's in Software Engineering
Best Systems Engineering Masters Ranking
Master of Science/Master of Engineering in Industrial & Systems Engineering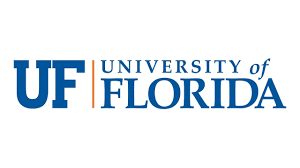 It has a reputation as a national punch line for the many shenanigans of the "Florida Man." Yet the state of Florida has three schools among the top five largest universities in the U.S. by enrollment. The University of Florida takes the five spot. There are more than 52,000 students, according to Worldatlas. Considering the university's size, it's perhaps not surprising the Department of Industrial and Systems Engineering offers four versions of its master's in industrial and systems engineering. It comes in two varieties. There is a Master of Science (with or without thesis) and Master of Engineering (with or without thesis). The latter requires an undergraduate degree in engineering.
From there, students have four options. There is a traditional 30-hour degree earned on campus in Gainesville, FL. There is a 31-hour program taken online. There's a 31-hour MS program for students from the Eglin Air Force Base community.
Phew. The Department of Industrial & Systems Engineering describes the degree as "focusing on data analysis and modeling methods." Students "develop world-class capabilities in process, system, and human performance measurement, optimization modeling, and methods design and implementation." Along the way, they'll be exposed to various application areas for ISE, such as:
Human systems
Health systems
Production systems,
Transportation systems
The university wants to accommodate every type of learner.
On-campus students must take three foundation courses, no matter their degree choice.
Non-thesis students also take one of nine so-called "project courses" toward the end of their studies, such as:
Digital Simulation Techniques
Systems Design
Model Health Systems Engineering
Principles of Manufacturing Systems Engineering
From there they take 15 credits of electives of their choice, along with one project course. Among the high-level courses included in the IGE curriculum are:
Manufacturing Management
Web-Based Decision Support Systems for Industrial and Systems Engineers
Models for Supply Chain Management
Fund Math Programming
Stochastic Modeling and Analysis
Throughout it all, students must maintain a cumulative GPA of 3.0 or better. Full time and part time students for thesis and non thesis college of engineering programs need to submit:
Application fee
Personal statement summarizing career goals
Transcript of undergraduate coursework
TOEFL (for international students)
When it comes to tuition, Florida comes cheap. $11,313, less than half the list average of $26,363.
See Also: 10 Affordable Online Master's in Material Science & Engineering
Master of Science/Master of Engineering in Systems Engineering

The University of Virginia is ranked No. 28 in National Universities and No. 41 for Best Engineering Schools by U.S. News and World Report. UVA is well known as one of the great American public universities. That has a lot to do with its history. It's the brainchild of a Founding Father. Thomas Jefferson founded the school in 1819 and considered it one of his life's great achievements. His headstone calls him the "Father of the University of Virginia." Yet it doesn't mention that he was also, you know, the president of the United States. UVA held a special place in his heart. As it does for many of the people who attend it!
The university notes that the research it conducts attracts potential graduate students. Its faculty are working on an artificial pancreas. There's even software security for autonomous vehicles. Students earning their MS in systems engineering may get the opportunity to work on some of that research.
UVA's Department of Engineering Systems and Environment offers two types of engineering master's. There's an MS and an ME. The MS degree is research-based and requires a thesis. It isn't available online. The ME has a supervised research project. It can be completed online or via UVA's weekend-learning program. Their curriculum tracks also differ. As UVA describes, ME students begin with the fundamentals of systems analysis, design, and integration. Then they apply it to a project. MS students also start with fundamentals. These are of systems, decision, and information sciences. Then they apply that knowledge to a more focused research project. This is often one already in progress at the department. It culminates with a thesis.
The ME program lasts 12 months. It requires 30 credit hours to graduate. There are nine hours of core courses, such as:
Introduction to Systems Analysis and Design
Stochastic Modeling
Optimization Models and Methods
There are also 21 hours of electives. UVA describes MS students as those "wishing not only to acquire fundamental knowledge, but also contribute to the advancement of knowledge through independent, original research." It has five components:
Core courses
Electives
Colloquium
Research
Participation ("in the intellectual life of the University," declares the website).
That translates to 32 credit hours: nine hours of core courses and 15 of electives. There are two hours of Systems Engineering Colloquium and six or more hours for their thesis. To graduate, MS students must author or co-author at least one manuscript of a technical paper. That is in addition to their thesis.
The application process for the college of engineering at this state university requires:
Application fee
Transcripts
Essay detailing how this science degree will help meet career goals
TOEFL scores (for international students)
UVA's tuition is also reasonable. It is $17,845, well below the average.
Master of Science in Systems Engineering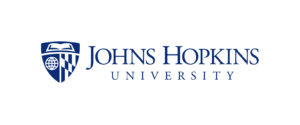 The systems engineering website for Johns Hopkins University showcases how this is one of the top systems engineering graduate programs. Human-computer interaction is listed as one of the topics covered in the program.
This engineering systems program is a "systems-centric program." It is one of the top engineering degrees offered by one of the top colleges in state as well as the country. Students learn "technical skills in the field of systems engineering and systems of systems."
The systems engineering masters program offers focus areas in:
Software systems
Systems engineering
Cybersecurity
Modeling and simulation.
It is offered through the Whiting School of Engineering. There is no difference between the curriculum of the two available systems engineering degrees tracks. Both are built on seven or eight core courses and two to three electives.
The required courses all have some version of "system" in their name:
Introduction to Systems Engineering
Management of Systems Projects
Software Systems Engineering
System Conceptual Design
System Design and Integration
System Test and Evaluation.
Johns Hopkins University is nothing if not consistent. Electives depend on which emphasis students choose from the six available options. All of the core courses are available online, and most of the electives are as well.
Among the electives are:
Management of Complex Systems
Critical Infrastructure
Engineering and Measuring Influence
Statistical Methods and Data Analysis
Communications in Technical Organizations
Software Project Management
Software Safety.
Full time tuition is about average for the top 10 programs in our list. Most students in the college of engineering will pay $27,868. Don't forget about the application fee, either.
Master of Engineering in Systems Engineering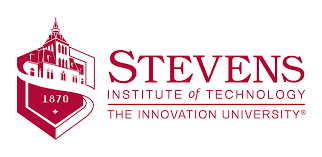 Stevens Institute of Technology is in Hoboken, NJ. The school of engineering should be a pilgrimage destination for engineers everywhere. It has programs in:
industrial engineering
construction engineering
energy systems
The school of engineering prepares working professionals who can solve complex problems at enterprise levels. These applied science in engineering degrees are some of the best in the world compared to other top colleges.
The website for its systems engineering program claims that the industrial and systems engineering school of engineering is "the largest provider of systems engineering education to the U.S. federal government and to industries worldwide." The systems engineering master's online and on campus curriculum is described as "the right blend of engineering, technology, and management training." SIT says systems engineering majors have the ability to address systems integration and life cycle issues.
SIT offers a 30-credit Master's. There are five available systems engineering degree concentrations:
Large-scale cyber-physical systems
Embedded cyber-physical systems
Space systems
Software systems
There is also an unspecified systems engineering degree track.
The 10-course systems engineering master's breaks down into:
six required courses
three electives
a project or thesis
Half of the six core courses come from the chosen concentration. Regardless of concentration, all courses are grouped into the following areas:
Modeling, simulation, and analysis (such as Systems Modeling & Simulation or Decision and Risk Analysis)
Management (Project Management of Complex Systems)
Concept (Fundamentals of Systems Engineering or Conception of CPS: Deciding What to Build and Why)
Architecture and design
Implementation
Sustainment.
The university suggests students use their electives to earn one of the numerous engineering systems graduate certificates it offers. These include:
Logistics and supply chain analysis
Urban resilience
Integrated ship systems engineering
There are nearly a dozen other systems engineering master's certificates, too.
The Stevens Institute of Technology is a private school that lies just across the Hudson River from Manhattan. This is a roundabout way of saying it's expensive. How expensive? This college of engineering is the most expensive of the programs among the 10 best engineering master's programs. Full time students will pay full time tuition of $39,862. Don't forget that there's an application fee, either.
Master of Science in System Design & Management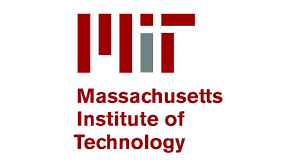 MIT. Massachusetts Institute of Technology. Ever heard of it? The university for engineering, technology, and the best and brightest in those fields? No. 1 for graduate Best Engineering Schools? Its industrial/manufacturing/systems engineering programs tie for No. 6, according to U.S. News. Purdue University, Stanford, University of Wisconsin–Madison, and Virginia Tech are also on the list. But when it comes to engineering, MIT has the name recognition and status that's the envy of most elite universities.
These systems engineering degrees are geared toward working people. Massachusetts Institute of Technology offers three degree options:
On campus (finish the program in 16 months)
Local commuter (21-24 months, one to two courses per semester on campus)
Online master(21-24 months for the systems engineering master's online. However all students must spend at least one semester on campus working on engineering projects with other systems engineering majors).
All students are required to spend one high-credit (at least 37 units) 13-week semester as a resident on campus during a spring or fall semester. Again, this allows them to work on engineering projects with other online master students.
The good news? MIT has affordable full time tuition at $18,971. This is a full time tuition rate that is well below the average of other schools in our systems engineering rankings.
Master of Science in Systems Engineering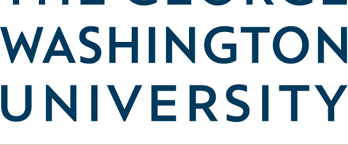 George Washington University is located in Washington, D.C.. It is a factory of leaders in politics, media, government, and entertainment. George Washington University is an important place that graduates Important People. Students earning their Master of Science in systems engineering from the university get to experience that.
Of all the college of engineering options in our systems engineering graduate programs ranking, these graduate degrees are some of the best if you're looking for an online master's. You will still get significant professional experience. The school of engineering is designed for "working adults with busy lives." These systems engineering masters programs can be completed online via weeknight courses
The curriculum is based on systems thinking. It includes practical business instruction so students have a wide base of technical knowledge. Students graduate with the ability to conduct their own operations research and design cutting edge systems.
The primary topics covered include:
Quality assessment
System and architecture analysis
Space systems
Risk management
Engineering large-scale systems
problem-solving with systems engineering tools
Managing technical teams
The course load for these systems engineering graduate programs is simple. You'll take 12 classes for a total of 36 credit hours. Among them:
The Management of Technical Organizations
Decision Making With Uncertainty
Knowledge Management
Systems Engineering I and II
Applied Enterprise Systems Engineering.
The curriculum helps students prepare for the Certified Systems Engineering Professional (CSEP) exam. This is offered by the International Council on Systems Engineering. It further helps employers and others understand that graduates know what they're doing.
The university does accept money, and a lot of it. GW lies on the pricey side. It's not the most expensive program in our top 10 master of science in systems engineering. However, full time tuition is still $39,600.
Master of Science in Systems Architecting and Engineering

The University of Southern California has long been one of the nation's top universities. U.S. News and World Report ranks it No. 22 in National Universities. It stands to reason it offers an excellent engineering program. Its Viterbi School of Engineering is ranked No. 10 among Best Engineering Schools for graduate study, according to U.S. News. Here, you'll find all kinds of mechanical engineering, civil engineering, software engineering, and systems engineering majors.
Unfortunately, it is one of the more expensive schools. Full time tuition for graduate degrees in the college of engineering is $36,161. Again, don't forget the application fee.
The interdisciplinary program offers a dozen specializations:
Aerospace and mechanical systems
Artificial intelligence/neural networks
Automation and control systems
Communication and signal processing systems
Computer science and information systems
Construction
Integrated media systems
Manufacturing systems
Network-centric systems
Software process architecture
Required courses include:
Engineering Economy
Economic Consideration for Systems Engineering
Systems Engineering Theory and Practice
Model-Based Systems Architecting and Engineering
Students have eight choices for a technical management elective, such as:
Decision Analysis
Modern Enterprise Systems
Strategies in High-Tech Businesses.
Software Management and Economics
Lean Operations
Case Studies in Systems Engineering and Management.
Master of Science in Engineering in Systems Engineering

The University of Pennsylvania dates back to 1740. It came to life under the aegis of Benjamin Franklin.
The Electrical and Systems Engineering Department is part of the School of Engineering and Applied Science. It awards the MSE in systems engineering degree.
The plan of study is simple. There are 10 course units. They break down into at least one course each from:
Data science and computer science
Systems modeling
System design and optimization.
Each section offers a variety of courses.
Penn says it takes full-time students one to two years to finish the degree. That depends on the course load. The program accepts applications once a year in February. For these applications, full time and part time students to the college of engineering will need materials like:
GRE scores
Personal statement
Application fee
TOEFL scores (for international students)
Expect to pay $26,266 for full time tuition. This matches the average full time tuition cost of the other 10 best master's in systems engineering.
Master of Engineering in Systems Engineering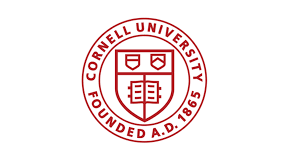 Cornell University is a private endowed Ivy League research university. It is also a federal land-grant school and partner of the State University of New York. Public but elite, Ivy League yet SUNY adjacent.
The university's Master of Engineering is offered both on campus in Ithaca, NY, and online. It is interdisciplinary by design. You will complete 30 credit hours in the school of engineering.
Required courses include:
Model Based Systems Engineering
Systems Analysis Behavior and Optimization
Project Management
Deterministic and Stochastic Modeling in Biological Systems
Stochastic Hydrology
Considering Cornell is an Ivy League school, it doesn't have Ivy League prices in regards to full time tuition. Full time tuition for the college of engineering is $28,890. This is just a little more than average for our top 10.
Master of Engineering in Systems Engineering & Design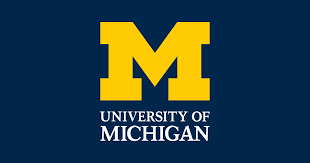 One of the nation's best-known public universities located in one of the best college towns anywhere. That's at the University of Michigan in Ann Arbor. This state university has always enjoyed a certain renown. U.S. News and World Report ranks it No. 25 in National Universities. For graduate education, it earns No. 4 for Best Engineering Schools. This state university is No. 2 for best industrial/manufacturing/systems engineering programs. The Integrative Systems & Design department of the College of Engineering has serious standards.
The curriculum at Michigan emphasizes human-centered engineering, lean systems engineering, and risk management.
That comes to life in a 30-credit systems engineering program divided into core courses, electives, and a capstone. Core courses include:
Introduction to Systems Engineering
Development and Verification of System Design Requirements
System Architecting
Concept Development
Embodiment Design
Design for Six Sigma
Advanced Design for Manufacturability
The university offers other electives in:
Automotive engineering
Manufacturing
Energy systems engineering
Aerospace systems.
Best Systems Engineering Masters FAQ
How do I apply for a masters degree in systems engineering?
Engineering doesn't have a reputation as an easy field of study. It follows that things grow more challenging as schooling gets more advanced. Many of the programs in our top 10 require some amount of undergraduate work in engineering. A few require an undergraduate degree in engineering or a related field. Some may prefer certain coursework in areas like:
calculus, algebra
programming
basic engineering
Johns Hopkins University (No. 3 on our list) requires an undergraduate degree in a science or engineering field. You must have at least a 3.0 GPA. It also requires at least a year of full-time work experience.
Beyond the bachelor's, applications will need to have:
Letters of recommendation
A personal statement
Résumé
Application fee
Proof of English proficiency for international students – usually TOEFL scores
Graduate standardized tests like the GRE and GMAT aren't required across the board. Many universities treat them as supplemental if they pay attention to them at all. But good GRE/GMAT scores can help tip an acceptance in your favor.
Some schools accept applications only once or twice a year. Others offer starting points with every term. They accept applications at multiple points throughout the year.
What are the top systems engineering graduate programs?
In addition to the top systems engineering programs we told you about earlier in this post, you'll find some best masters degree in systems engineering at top colleges like:
Colorado State University- Fort Collins
University of Illinois Urbana Champaign
New York University
Purdue University West Lafayette
George Mason University
Columbia University
Missouri University of Science and Technology
Case Western Reserve University
Texas A&M University College Station
How much can I make after pursuing the best systems engineering PhD programs and systems engineering masters program?
The National Center for Education Statistics shows a median salary of people with a master's degree of $70,330. 28% of master's graduates earn more than $100,000 a year.
Glassdoor estimates a median salary of $77,768. PayScale says $79,835. Employment site Indeed says $102,191. Its competitor ZipRecruiter says $91,790.
Where to find the best salary data?
The best place to check for median salary data is the U.S. Bureau of Labor Statistics, which is part of the U.S. Department of Labor. But the BLS doesn't have discrete data for systems engineers. It doesn't track them as a group. That's unlike electrical and electronics engineers, mechanical engineers, civil engineers, and the like.
Its general data for engineers in 2016 finds a median wage of $91,010, with an estimated 139,300 new engineering jobs to be added through 2026. The closest is probably an industrial engineer.
The BLS describes industrial engineers as devising "efficient systems that integrate workers, machines, materials, information, and energy to make a product or provide a service." It lists $91,630 as a median salary. The top 10% earning $132,340 and the low earners bringing in $56,470.
Another group that shows up in the BLS as related to systems engineers are electrical and electronics engineers. You could certainly work in that environment. Yet it's not necessarily applicable to all systems engineering jobs. Still, the BLS estimates they make a median salary of $101,600.
If median salary data feels a little scattershot, that's the nature of systems engineering. This informs other types of engineering. It doesn't necessarily draw a lot of attention to itself.
How can I afford one of the top systems engineering schools?
Short answer – financial aid. The average cost of a master's degree's full time tuition is $25,000. This tracks with the $26,363 average full time tuition for our top 10 systems engineering programs. For 99% of the world, that's a lot of money to spend every year on full time tuition.
Financial aid is the lifeline that makes higher education attainable. According to the NCES, 70.4% of master's students receive some kind of financial aid. The average amount is $17,400. Graduate students get their money via loans (57.1%), grants (32.5%), and other means (10.4%). The NCES doesn't specify what "other" means.
There are a few places to begin your search for financial aid. First, if you're employed, it's a good idea to check if your company offers educational stipends or other assistance with schooling. If you already work in industrial and systems engineering, this can help pay the cost of full time tuition. Are you a veteran or active-duty military? The Post-9/11 GI Bill can help cover educational costs, and universities will often have programs geared toward paying full time tuition for graduate students.
Anyone seeking financial aid needs to check out the U.S. Department of Education's Federal Student Aid website. It offers a ton of information and does an excellent job explaining the different types of financial aid. It's a wealth of information that will help anyone have a good understanding of the whole world of financial aid in a short amount of time. The most important part of the Federal Student Aid website is the Free Application for Federal Student Aid. This will specify the types of student aid you qualify for.
Scholarships and grants are the most desirable types of financial aid. You don't have to pay them back. Scholarships are awarded based on merit and grants on need. A good place to look for them is the U.S. Department of Labor's scholarship finder. This has information about 8,000 scholarships, fellowships, grants, and more. The majority of those listings are geared toward undergraduates seeking a bachelor's degree. That's because there are far more of them than graduate students. The listings still boast nearly 3,000 opportunities for people heading to grad school. There are plenty of ways to cover full time tuition for online students, too.
Finally, look to universities themselves. Many will include financial aid analysis with your application. Chances are the schools offer their own scholarships and grants to qualifying students.
OTHER NOTABLE PROGRAMS
#11. Boston University
Location: Boston
Degree: Master of Science in Systems Engineering
Net Price: $29,154
#12. Washington University in St. Louis
Location: University City, MO
Degree: Master of Science in Systems Science & Mathematics
Net Price: $27,931