Ready to find your ideal master's program?
www.mastersprogramsguide.com is an advertising-supported site. Featured or trusted partner programs and all school search, finder, or match results are for schools that compensate us. This compensation does not influence our school rankings, resource guides, or other editorially-independent information published on this site.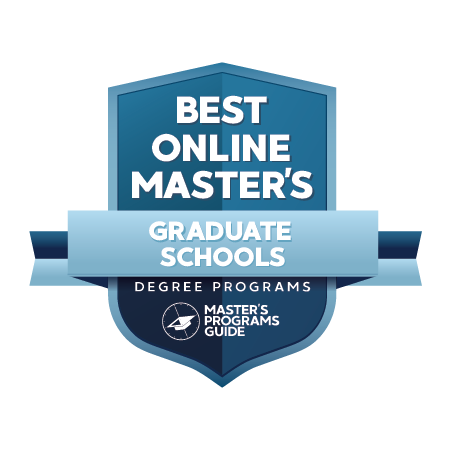 A master's degree is earned through a graduate program that typically lasts for around two years. It's a requirement for anybody wanting to pursue a PhD in the future, as well as being the next step on the ladder after graduating from a traditional college bachelor's degree. These courses are heavily research-focused and require you to have a high level of mastery in the chosen subject area. While you might choose to study for a master's degree in order to advance your knowledge in a specific field, obtaining this qualification can also be a way of boosting your earning potential or putting you ahead of other candidates for employment. 
Information from the United States Census Bureau shows that around 13.1% of U.S. adults possess a master's degree, up by nearly 9% since the year 2000. The report also highlights how, in 2017, a person with an advanced degree earned on average 3.7 times more than someone without a high school diploma. 
What's more, some careers and senior or leadership roles will ask for a master's degree as a minimum educational requirement. For example, many states will ask you to have a master's degree to teach in a public school or to take on many social work-related roles. Aside from these requirements, a master's degree might also let you bypass certain entry-level roles in your career field, giving you immediate access to higher-paid employment with better opportunities. If you're looking to progress to senior managerial roles in your preferred field, then you'll need to study for a master's degree. 
See Also: 10 Best Master's in Industrial Engineering 
Common Application and Admission Questions
What do I need to apply for a Master's Degree?
If you want to enroll in a master's degree program, then you'll usually need to have a bachelor's degree. While this degree doesn't necessarily need to be in the same subject area, some programs will need you to have completed specific prerequisite courses as part of your undergraduate study. As part of your application, many colleges will also ask for you to provide supplementary information. This might include submitting your high school transcripts, writing a personal essay on a chosen topic or one prescribed by the institution, attending an interview, taking the GMAT or GRE examination, and submitting personal recommendations.
See Also: Best Master of Environmental Science
Are online master's programs respected?
If you choose your institution carefully, then there's really no need to worry about the respectability of an online master's degree. For example, at the Georgia Institute of Technology, their Master of Science programs are specifically designed to be equally as rigorous as their on-campus counterparts. You'll face the same kinds of challenges and earn the same number of credits across the course of your study with them. 
It's true that some employers are less familiar, and consequently less trusting, of online master's degrees. However, the good news is that you don't even have to highlight that you studied for an online degree when you're applying for roles after graduation. Ultimately, all that matters is the reputation of the institution that you've studied with and the quality of their teachings. On a side note, we've actually covered this exact question before with an in-depth article, which you can find here. 
What careers can you get with a master's degree?
This is a fairly broad question as many degrees in different fields require master's degrees for the most senior positions. So, we'll look at just a few of the highest-earning roles that need this level of education instead. Many of the roles needing a master's degree exist within the medical profession. For example, nurse anesthetists had an annual median wage of $167,950 in 2018. Nurse practitioners, another role that also requires a master's degree, had a median pay of $107,030. Other roles include occupational therapists, statisticians, economists, mathematicians, and political scientists. Senior management professionals within corporate institutions and companies, especially in sectors like financial services and legal, will in most cases ask for a master's degree, too. 
Are master's degrees funded?
In most cases, master's degrees don't provide course-specific scholarships — neither full nor partial — to enrolled students. In cases where such funding is available, it's normally reserved for only the most competitive applicants. For this reason, many students turn to the same source of funding that they did for their graduate studies: the federal government. However, as we'll cover below in a little more detail, the rules change slightly for graduate students when it comes to filling out the FAFSA. 
An option you may have as a graduate student that undergraduate students typically won't have is employer tuition reimbursement. Some companies will offer to cover the cost of your tuition so that you can pay for your online master's and study as you work. Under this program, employers can provide up to $5,250 tax-free in assistance per school year.
What About Financial Aid & Scholarships?
Even if you're enrolled in a distance-learning, online degree program, you're still eligible for funding from the federal government. But while you're probably used to the process of completing your FAFSA, what you might not know is that some of the rules around using the FAFSA and the funding you can receive change when you reach graduate level. One of the most important considerations, when you reach this level, is whether you're considered to be dependent on or independent from your parents. 
In most cases, students file their application as independent, which means that parental information isn't required. However, it's worth keeping in mind — especially as a distance learner that may be living at home throughout their studies — that if you do file as dependent, then your parents' income will be taken into consideration. This could have a significant impact on your eligibility for the needs-assessed financial awards that are available, regardless of whether your parents intend on helping you pay for college. 
The other main difference at graduate level is that you won't be eligible for the same subsidized federal loans that are offered to undergraduates. These are loans where the government covers the interest while you're studying. 
Like any other student, you will need to complete a Free Application for Federal Student Aid, or FAFSA, via the Federal Student Aid website. It doesn't cost anything to complete an application, so steer clear of any online businesses trying to charge you a fee to help you with an application. Once you've submitted the form, it'll take around three to four weeks for a decision to be made. You'll receive a Student Aid Report (SAR), which sets out any funding that you're eligible for. There are four types of student aid you might receive: grants, loans, scholarships, and work-study funding. 
Federal grants, unlike loans, do not normally have to be repaid after graduation. They may be paid by the federal government, the state government in which you reside, or by your chosen institution. There are principally four types of grants available to you: Pell Grants, Federal Supplemental Educational Opportunity Grants (FSEOG), Iraq and Afghanistan Service Grants, and the Teacher Education Assistance for College and Higher Education (TEACH) Grant. The latter two grants are for specific groups of students, but the first two are needs-assessed and available to all students. 
Like grants, scholarships do not need to be repaid, and there are thousands of them available across the country. Schools, colleges and universities, individuals, nonprofit organizations, public companies, and other bodies all offer scholarships with varying eligibility requirements. Many of these scholarships are designed for specific groups, such as those for students with a disability, scholarships specifically for women, and others for previously incarcerated individuals. In some cases, you'll have to submit a separate application for these aside from the FAFSA. However, it's worth keeping in mind that many master's degrees are offered to undergraduates and not graduate students. 
As an online distance learner, a federal work-study job could be useful to you. These programs provide you with a part-time role that lets you earn money while you're studying, although they're needs-assessed and typically go to those in the greatest financial need. Students studying on campus will normally be assigned a role that's based within the school, but for a distance learner, your employer will normally be a private, nonprofit organization or public company. 
How Much Can I Make With an Online Master's Degree? 
In past years, obtaining a business degree or graduate degree was meant as a means to increase your base salary and opportunities for future promotion. However, nowadays, bachelor's and even master's degrees don't carry the same weight that they used to in the professional world. So many graduates now progress from a bachelor's to a master's degree — or beyond — creating much greater competition for subsequent employment. 
That said, it doesn't mean that you shouldn't study towards a master's degree if you're interested in maximizing your earning potential after graduation. According to a report made by SmartAsset, bachelor's degree graduates will earn approximately $55,000 greater per year than those without a degree, while master's graduates will earn an average of around $69,732 more. Of course, these are just comparative figures that show the difference in what an individual might earn in relation to those who have spent more or less time in education. 
There will be some variations based on your chosen field and career path. For example, an online master's degree achieved in a STEM field will typically lead to a greater average salary when compared to one that was attained in education or historical studies. You should investigate the specifics of your intended career path to work out what earning potential you might have, and then compare this to the cost of studying towards a master's degree. Resources such as PayScale and the Bureau for Labor Statistics (BLS) are useful for this. 
The bottom line is that, while the average salary for a master's degree differs from one field to another, you will earn more over the course of your career if you have a higher level of education. In many cases, this can be as much as 35% more when compared to individuals with a lower level of education. 
What Are the Best Online MasDegrees?
We know that you have educational goals that you're itching to pursue, but you may not know where to start. The editors of Master's Programs Guide utilize a unique ranking methodology based on the following five aspects:
25% Overall Degree Affordability: Average cost of undergraduate and graduate tuition per school
25% Graduation Rate: Number of students who start at the university and actually finish there
20% Earnings Potential: Average mid-career salary of school alumni
20% Selectivity: The number of students who apply versus the number who actually get accepted
10% Online Graduate Offerings: The number of programs offered online in each department
At Master's Programs Guide, we strive to do our best to guide you and your family toward a fruitful academic career. The pursuit of knowledge is a noble one, and we want to help you reach your goals.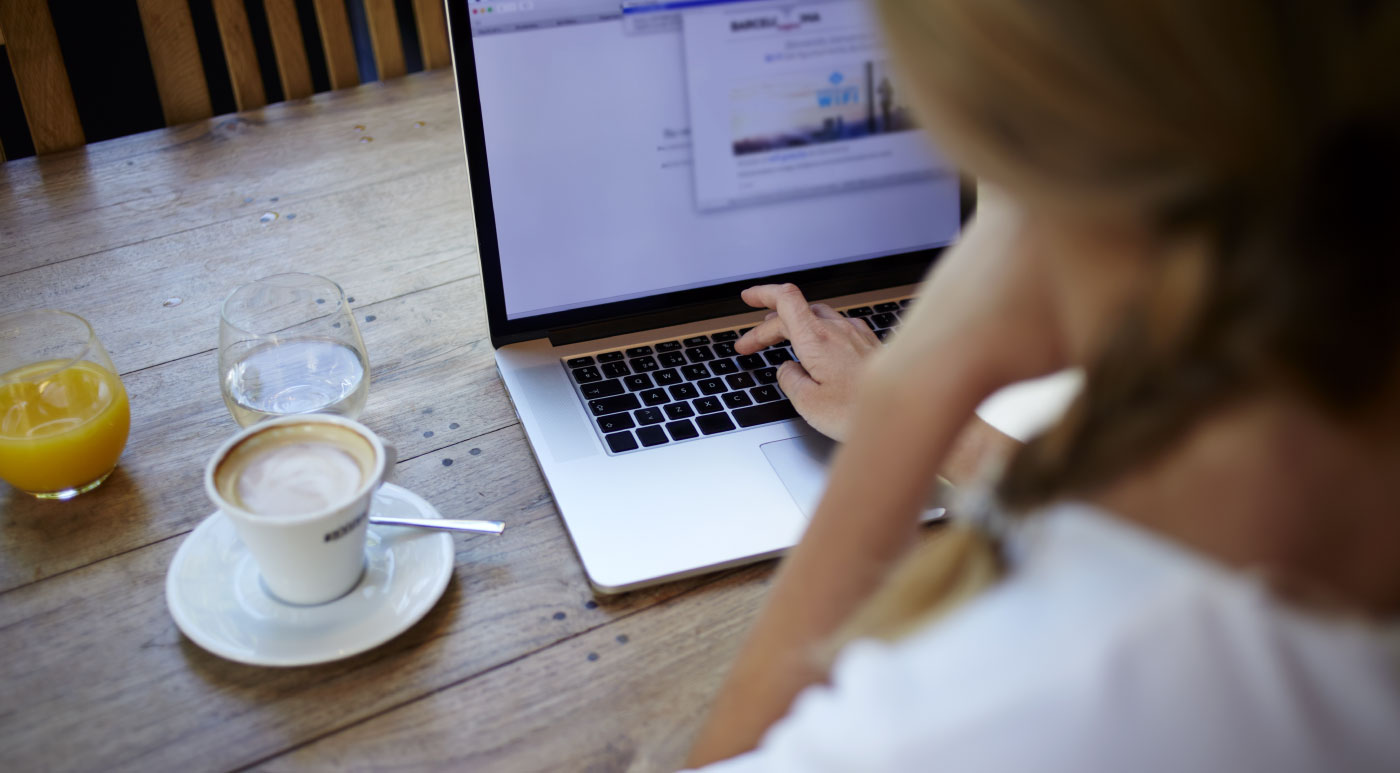 Georgia Institute of Technology has a pretty colorful history; it was the site of the Atlanta Summer Olympics back in the 90s. During the civil war, it was also the place where the surrender of Atlanta happened. Georgia Tech's online learning programs have been running for more than four decades, with a choice of ten Master of Science degrees and three hybrid professional master's programs that can all be taken online via distance learning. 
Their Master of Science courses are all heavily technical-focused, including aerospace engineering, computer science, cybersecurity, and various engineering degrees. Every course is designed to be equally as rigorous as its on-campus counterpart, which lets you build your professional and real-world experience without interrupting your career. Simply put, the Master of Science courses are your 'typical' graduate degree programs. 
Meanwhile, the Professional (hybrid) Master's Degrees are structured differently. As part of the course program, you'll only need to attend three week-long sessions at the main campus in Atlanta. The rest of your two-year studies will take place over the internet, with a wealth of pre-recorded lectures and real-time conferences providing you with the needed subject matter. Each of these professional programs consists of ten courses and a cumulative capstone course at the end that rounds off each course.
Let's look at these courses and the differences between them in a little more detail. The Master of Science puts emphasis on research and studying the history, theory, and practices of each academic subject. These courses are suited to you if you want to strengthen your academic skills, like critical thinking and in-depth research. If you're looking to pursue a PhD or work in an academic field, you'll likely be looking at a Master of Science. The Professional Master's focuses on hands-on experience and skills, and practical knowledge, all of which can be immediately utilized in your career. They're for students who are well-established in a career but want to improve their leadership abilities and technical prowess. 
For a Master of Science course, you'll need the GRE/GMAT and a bachelor's degree under your belt. You'll also need letters of reference, as well as a personal essay as part of the admission process. For the Professional Master's, you won't need the GRE/GMAT, but you'll need a bachelor's degree and a minimum of five years worth of work experience. In addition to the personal essay and reference letters, you'll also need to provide your resume alongside your application. 
Tuition fees vary from course to course: the Master of Science in Analytics runs at $275 per credit hour, while the Master of Science in Computer Science is $170 per credit hour. Each year, more than 12,000 students enroll in one of the online master's or professional programs at Georgia Tech. Their programs also consistently come in the top 10 in annual rankings from the U.S. News & World Report.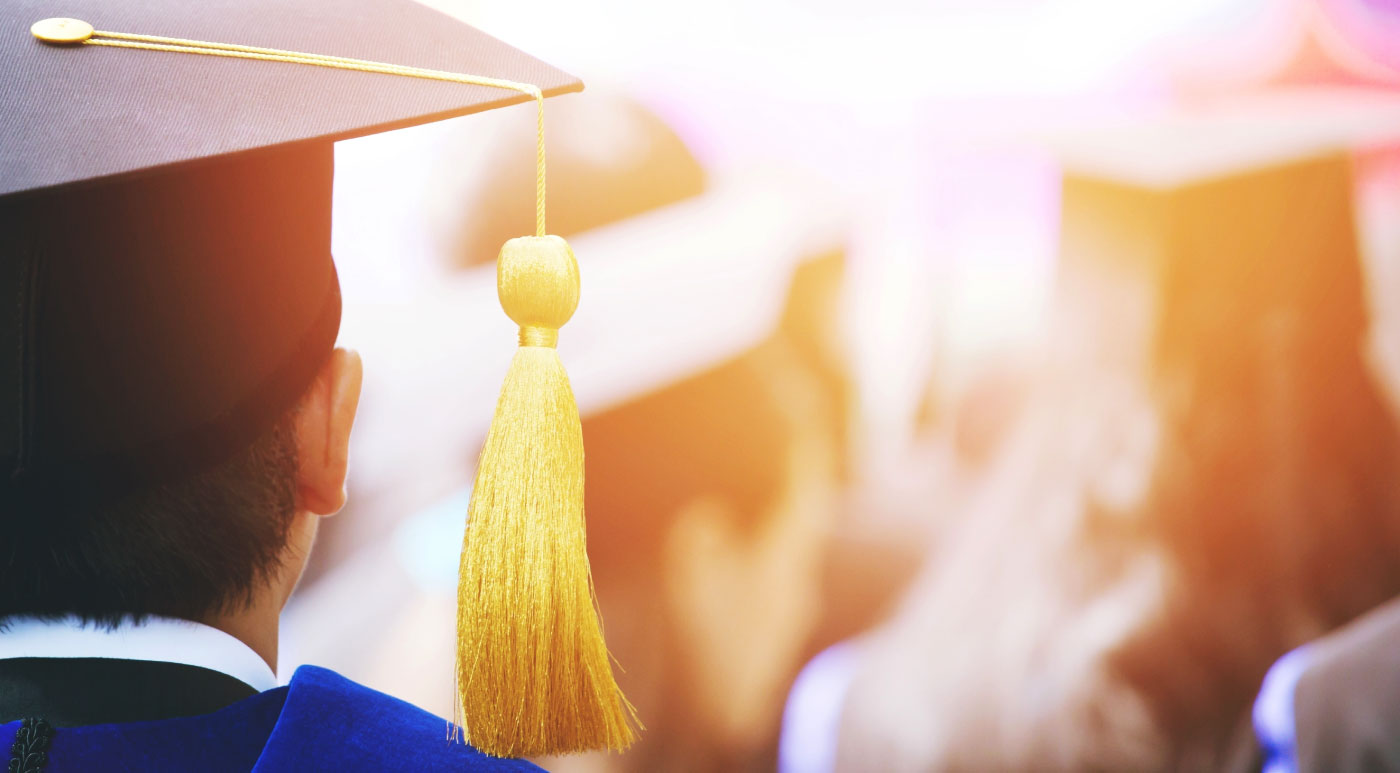 Did you know that Texas A&M has more than just a campus in Texas? The Texas A&M University in Qatar provides a number of degree programs focused on engineering and sciences. There are also offices in Mexico and a research base in Costa Rica. The official mascot of Texas A&M is Reveille IX, a collie dog, who was donated to the university. She can often be seen around campus and is deeply ingrained in the tradition of the university. 
If you're wondering what 'A&M' stands for, we'll tell you: it's 'Agricultural and Mechanical', which goes some way toward explaining why current and former students are so often referred to as 'Aggies'. In the early 1900s, the university students were routinely referred to as 'Farmers', but as the 20s rolled around, this changed to 'Aggie' — short for 'Agricultural'. From 1949, the university officially changed its yearbook name to 'Aggieland' and the name stuck. 
The Distance Education department at Texas A&M offers more than 40 master's programs in a broad variety of subjects, including business, education, government and public service, medicine and nursing, science, and law. Unsurprisingly, some of the broadest selection of degree programs fall under the College of Agriculture and Life Sciences. Courses include the Master of Agriculture (MAGR), Master of Engineering (MENGR), Master of Natural Resource Development (MNRD), and Master of Wildlife Science (MWSC). So, if you're looking to study within this area, you could do far worse than becoming an Aggie given the university's history. 
Distance education applicants must go through the same process as on-campus students when applying for a graduate degree program. There's a non-refundable $65 application fee, and you'll also need to submit several pieces of documentation as part of your application. These include official transcripts and records from all colleges or universities you have attended, as well as official test scores — where required — such as the GRE or GMAT. Application deadlines vary from one course to another, so you should check the deadline for the relevant department. 
At Texas A&M, every student registering for distance education is assessed Distance Education Differential Tuition (DEDT) per hour, based on the type of courses chosen. This varies from course to course and may range from $40 per credit hour to $550 per credit hour. For more explanation as to how this tuition system works, you can view the tuition fees broken down by department here. And if you need any more information to work out the exact cost of tuition with DEDT taken into consideration, then you can use the university's tuition calculator. 
For students feeling the crunch when fees are due, it's worth noting that the university has some emergency tuition and fee loans available on a short-term basis. Students can borrow up to the amount owed for up to 90 days.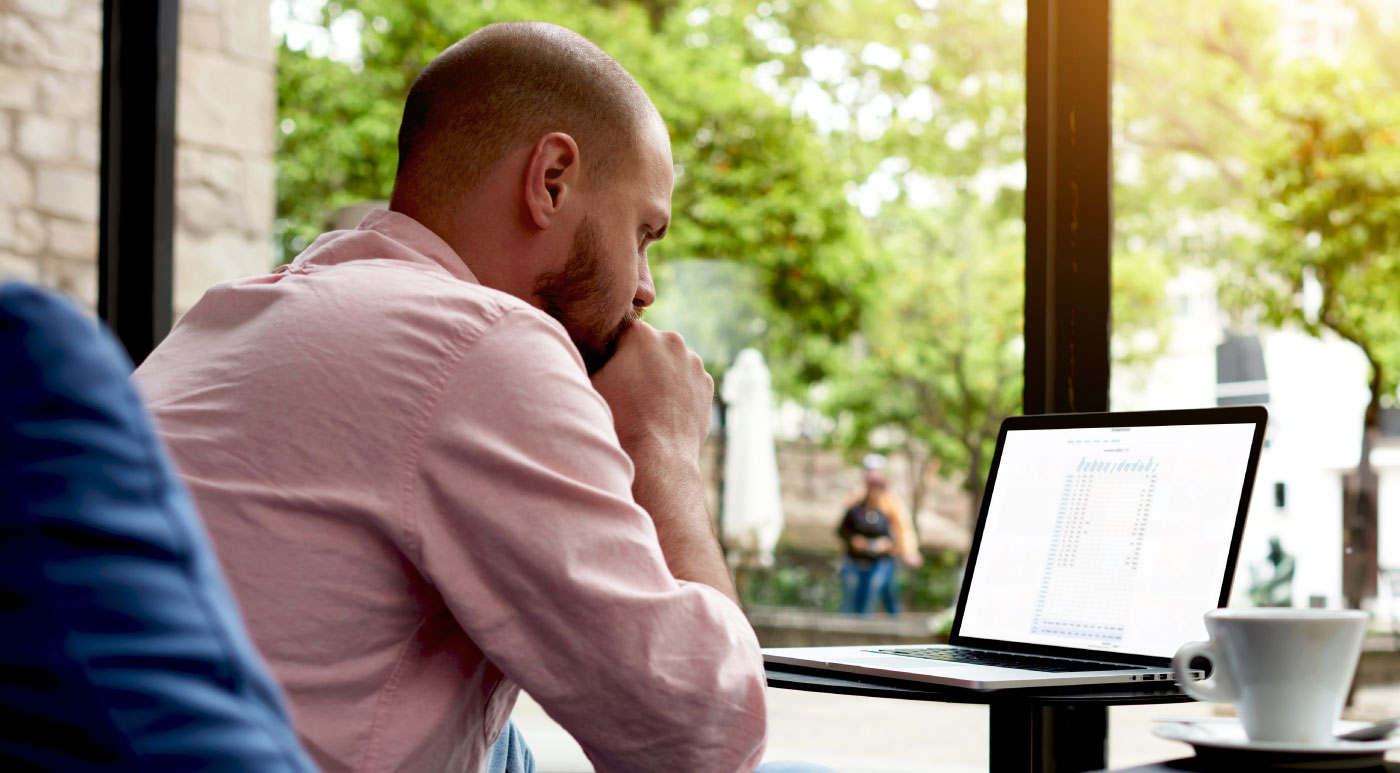 Like many of the institutions on our list, NC State University's heritage dates back to the late 1800s, when it was founded after the federal Morrill Act of 1862. Through this act, government-owned land was donated to the states so that colleges for 'agriculture and the mechanic arts' could be established. This is why so many of the colleges on our list are also centers of excellence for agriculture! In the fall of 1889, the first classes commenced with a student body of just 72 students, plus six faculty members for teaching. Since being founded, the university has had five different names, too. As the prospectus grew, 'North Carolina College of Agriculture and Mechanic Arts" eventually became the North Carolina State University we know today. 
At NC State University, you can be enrolled in an online and distance education program exclusively, or a combination of a distance program and an on-campus program, depending on your reasons for studying remotely. Regardless of the chosen course, your application will be overseen by the NC State Graduate School, which will be responsible for evaluating your potential against the course requirements. Part of the application process involves each academic department forming their own admissions committee to review every application, before the graduate school gives final approval.
Master's degrees available at NC State cover a broad range of topics, including accounting, agricultural, computer science, education, engineering, languages, sciences, and mathematics. For each specific program, there are slightly varied application and admissions requirements, owing to the department-specific committee responsible for overseeing applications. However, generally speaking, most courses will ask for a minimum GPA to have been achieved on all undergraduate work for an unconditional admission, two copies of all undergraduate transcripts, up to three letters of recommendation from people familiar with your work, and a professional statement of around 500 to 800 words, which describes your professional goals. 
North Carolina State University gets consistently rated as one of the best-value institutions in American higher education. Tuition fee costs for graduate distance education students run at $446.00 per credit hour, with an additional fee of around $15 per hour. For students who are in need of additional financial aid, there are several distinctive programs available directly from the institution. In fact, each of the colleges based at NC State offers its own scholarship opportunities that can be applied for from December 1st. You can view the full list here.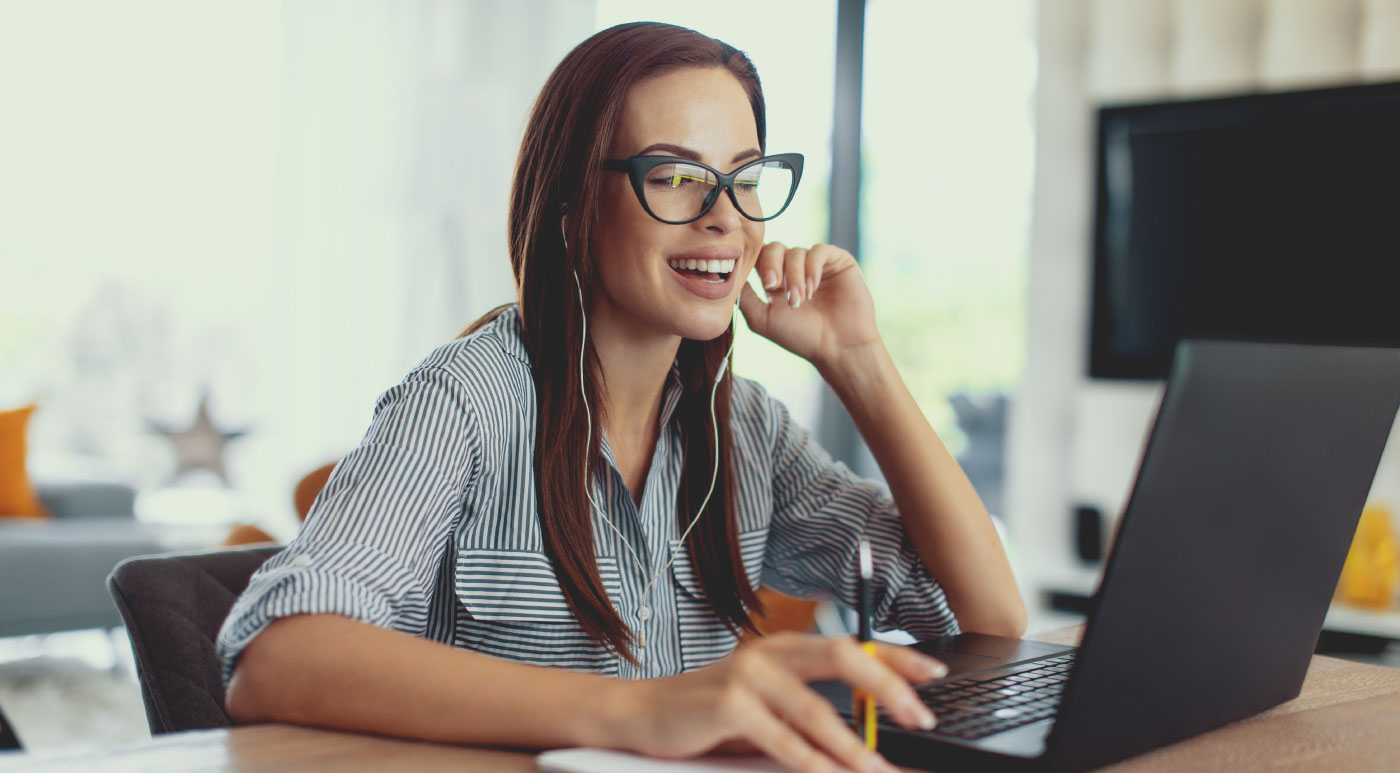 The University of Alabama's reputation continually improves year after year. In 2019, the freshman class included 267 National Merit Scholars, which was the largest in the university's history, as well as recently ranking second nationally among public universities for the same statistics. More than 130 alumni have been winners of prestigious national awards, too, including Goldwater Scholars, Rhodes Scholars, Truman Scholars, Hollings Scholars, and Boren Scholars. Other alumni have also won the Fulbright Award as recently as 2020. Also, there are more than 600 student organizations running across campus, and while you may be looking to study remotely, there are many clubs and activities that take place off-campus that may apply to you. 
The programs available at The University of Alabama fall into a broad range of categories. These include commerce and business administration, communication and information sciences, community health services, education, engineering, human environmental services, law, nursing, and social work. When you're choosing a course from the prospective list, it's worth bearing in mind that some are classed as 'blended' courses. This means that you'd be expected to attend some degree of on-campus teaching, though in many cases these sessions are held on weekends, so that you can still attend even if you work full-time. 
When you make an application for one of the graduate courses, you'll need to be prepared to pay a non-refundable application fee of $40. You'll also be asked to submit a number of supporting documents alongside your application, including transcripts and grades from your bachelor's degree, a personal statement, and letters of recommendation from up to three different people. 
Online distance learning courses at UA are delivered using a secured website, through which you will have direct interaction with both your professors and fellow students. Lessons are completed via email, while you'll also use the Blackboard Learn software for online classes. The tools available allow you to easily share information and participate in discussions. 
The cost of tuition at this university runs a little higher than some of the other institutions on our list. For distance learners studying at The University of Alabama, the cost of tuition runs at $420 per credit hour, which is a little more expensive than the undergraduate rate. The exception to this is the Ed.D. in Higher Education Administration, which is $720 per credit hour. Most master's degrees at UA are 30 credit hours in total, meaning a yearly tuition cost of $6,300. 
Conversely, some of the most generous scholarships in the country are available for new and existing graduate students at UA — including some reserved only for students studying at a graduate level. To apply, you'll need to be able to provide an official high school transcript and test score from either the SAT or ACT. In total, there are seven different scholarships available, which you can find more information on here.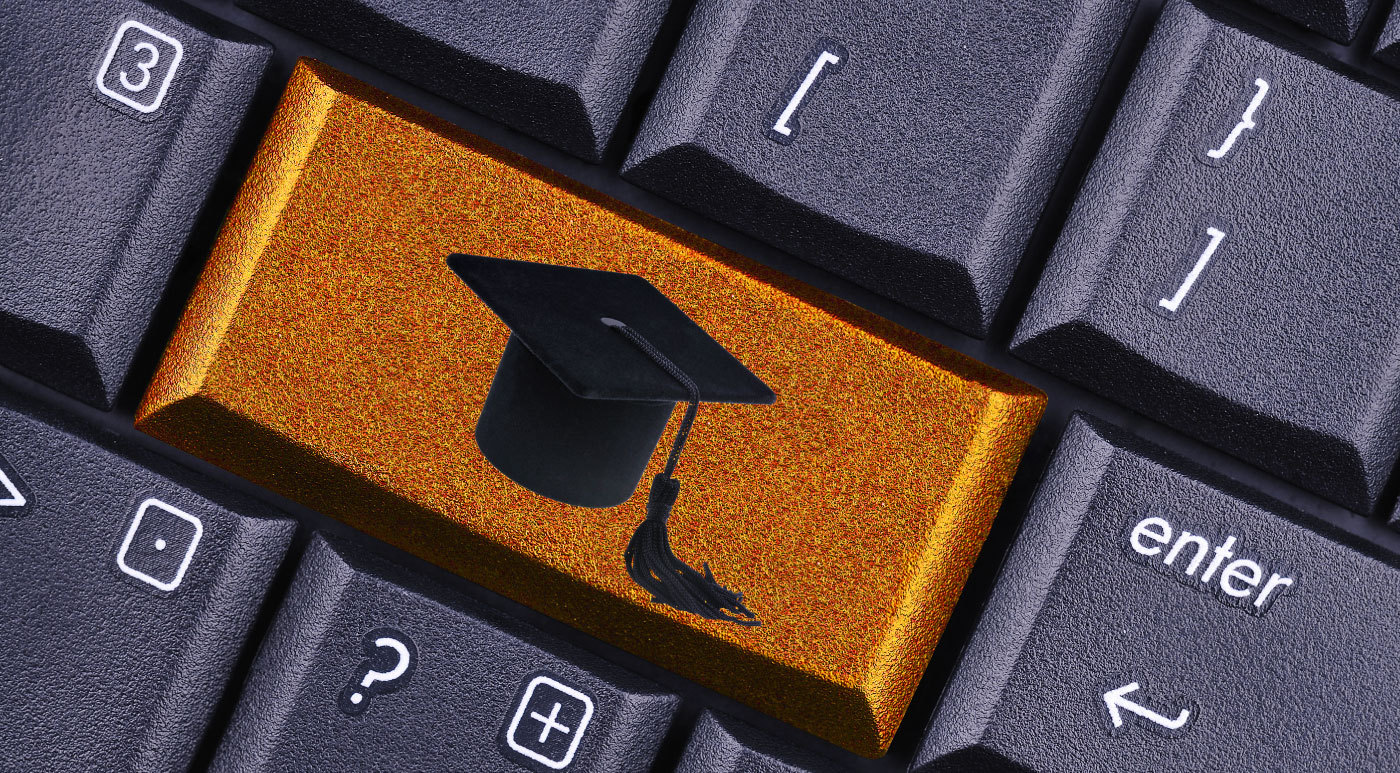 The University of Nebraska-Lincoln has been around since 1869 and was founded just two years after Nebraska became recognized as the 37th U.S. state. The institution has seen some alumni go on to great things, including famous writer Willa Cather, and The Tonight Show host Johnny Carson. It's also a member of the Big Ten Academic Alliance, a nationwide model for effective collaboration between research institutions. By sharing expertise and resources, members of the alliance are able to offer class-leading research and innovative programs for students. 
At the University of Nebraska-Lincoln, the graduate distance learning programs offered cover a broad spectrum of career possibilities. There's a heavy emphasis on education, with courses like Deaf and Hard of Hearing Education, Visual Impairments, Higher Education Administration, and Youth Development. There are also programs like Professional Journalism, Merchandising, and Business Analytics. Some programs include a short residency period that is intended to help you explore concepts in greater detail, where face-to-face instruction is hard to match with remote study. Most of these residency periods are between several days and two weeks in length, but it's worth considering whether this will be suitable for you as a remote learner. 
When you apply for a graduate program, you'll need to submit a one-time fee of $50, which is non-refundable. Alongside your application, you will also need to submit one set of transcripts from each college-level institution attended, listing the courses you completed and the grades you earned. If English isn't your first language, you will also need to provide official verification of your proficiency in English. 
There are additional admission requirements for some master's degree courses, and it's always worth checking the university's website as these can vary from one course to another. For example, the business program requires you to have taken the GMAT with a score of 600. You'll also need three references, a professional resume, and to have written a personal statement. For other programs, you might have to submit up to three recommendation letters or a statement of purpose. 
The cost of tuition for graduates studying an online course is $357.00 per credit hour. With master's degrees typically requiring 20 credits per year, or 40 credits across the duration of the degree, the yearly tuition cost will be approximately $7,140 — though this may differ for courses of a shorter or longer duration, or that require more or less credits for completion. 
Some limited funding is available from the university for certain students, including fellowships, assistantships, and travel grants. Fellowships are awarded to the highest-achieving students without a service or work requirement. Students who are enrolled on a UNL graduate program may be eligible and applications should be made as soon as possible. Assistantships are also available to graduate students for a limited period of time, with the student being expected to pursue activities related toward the chosen degree. Finally, travel grants help students who want to travel to professional conferences and deliver presentations, or for those who need to travel to places related to their dissertation or thesis.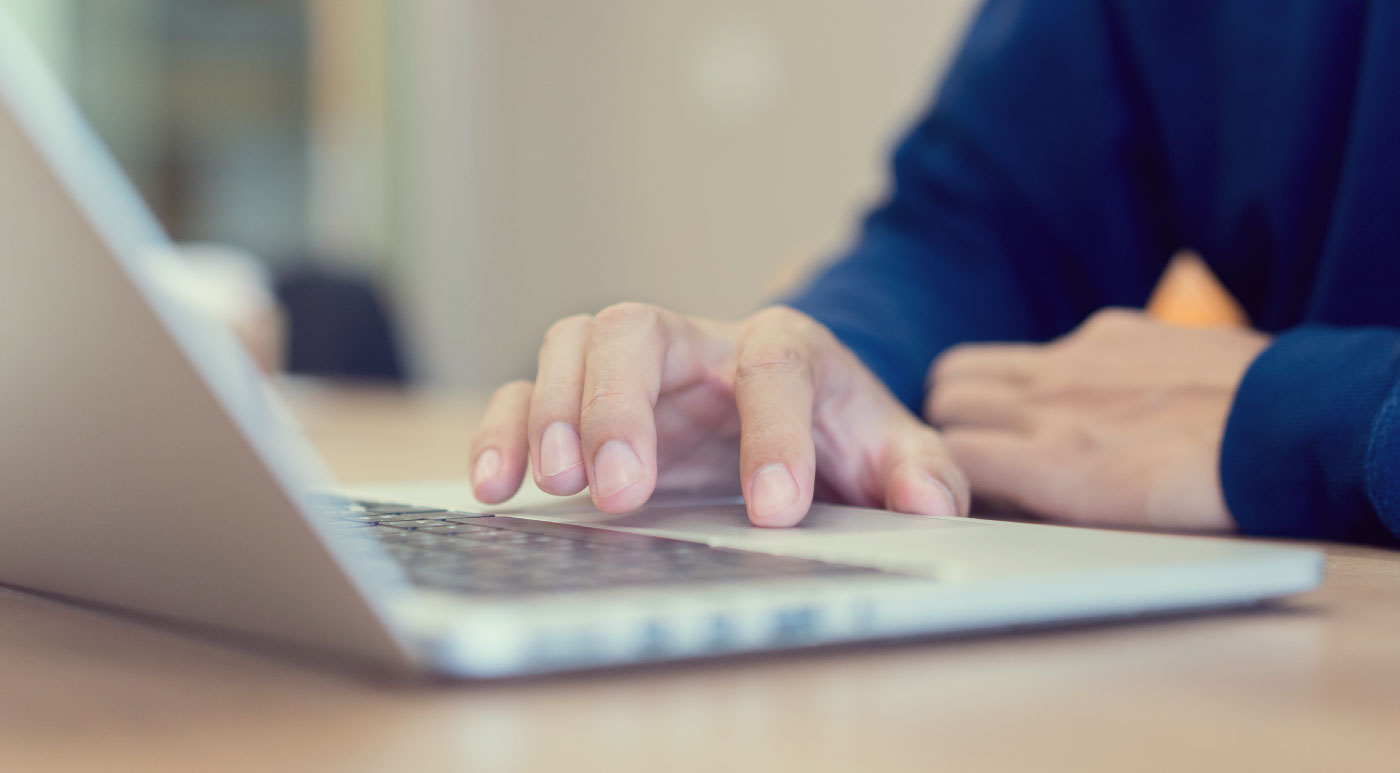 Named after Sam Houston, Texas' greatest hero — or so the university website claims — who was an American soldier and politician,  a pivotal figure in the Texas Revolution, and president of the Republic of Texas. The university has a reputation spanning back more than 139 years, with a motto of, "The Measure of a Life is Its Service". The university's mascot is Sammy Bearkat — which is why students are often called Bearkats, too. 
Distance learning at SHSU is delivered via the SHSU Online program, which offers top-ranked and award-winning master's degree programs that are delivered in small class sizes, with extensive support available. While some online degrees will require some short periods of campus study, not all of them do. The teaching quality for online courses is excellent and on-par with campus-based teaching, with the same professors involved in course design for both. 
The types of courses offered online span across multiple different subject areas, including financial services, business and business administration, criminal justice, social sciences, mathematics, education, and languages. For admissions, you'll apply the same way as any other student, via the ApplyTexas website. You'll need an official transcript of your baccalaureate degree, as well as any additional documentation requests by the specific program. This could be letters of recommendation, a resume, personal statements, or GRE/GMAT test scores. 
Tuition fees are clearly explained on the SHSU website — in fact, they were among the easiest to locate of any institution for online courses, which aren't always well explained. Per semester, you'll pay approximately $6,156.00, with an application fee of $45.00. For students who need a little extra help with their finances, the Student Money Management Center (SMMC) is an outreach service that provides one-to-one financial support to all students. What's more, they're known for awarding scholarships and food packages at their regular workshops.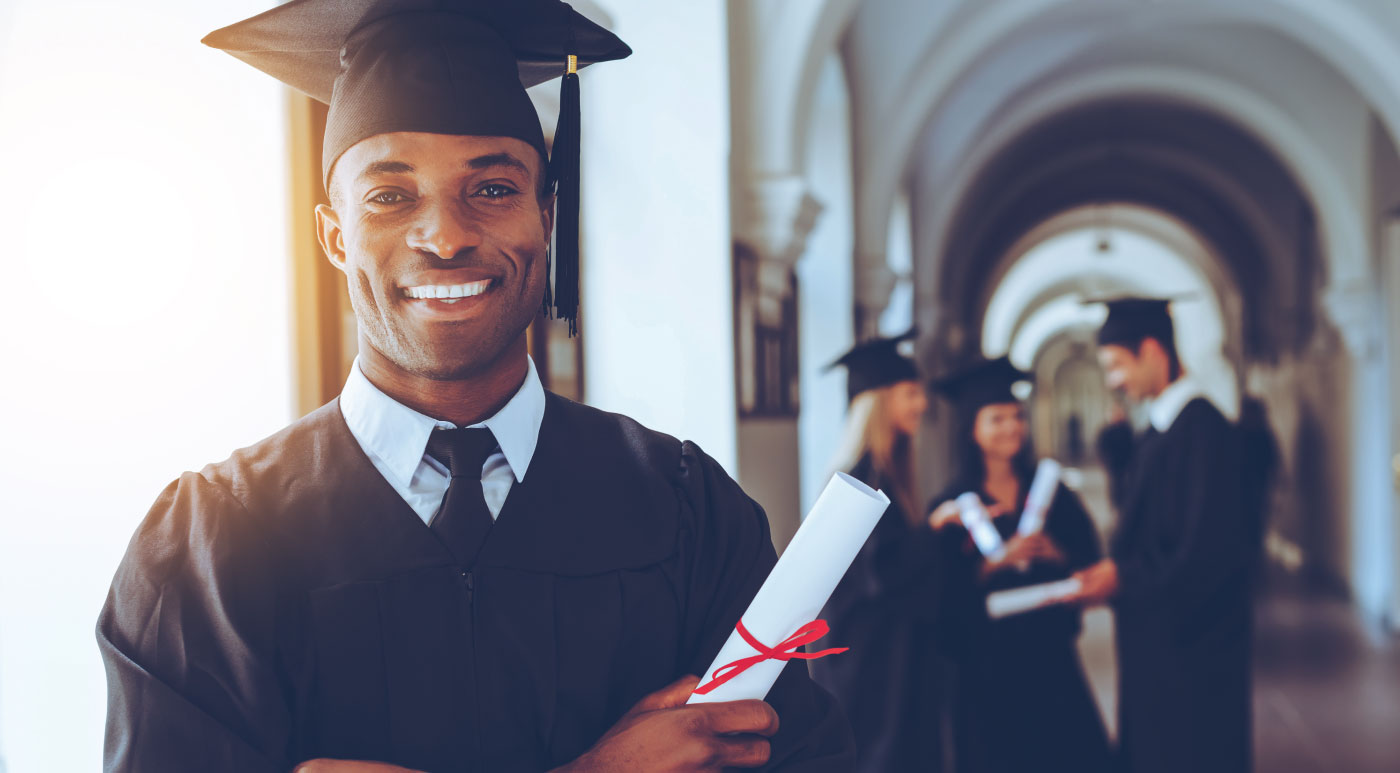 CU Boulder is a great place to be, as proven by its nearly 400,000 annual visitors who come to campus just to take part in cultural enrichment events, while half a million attend sporting events. The institution's football team is called the CU Buffaloes, and they've won an impressive 28 national championships since 1959. Students at the university also get heavily involved in community outreach programs. But what we really like about this university is how its priorities lie in preparing tomorrow's leaders by focusing on skills other than just academia, which create well-rounded graduates that are ready to enter and excel in the workforce. 
The University of Colorado Boulder boasts some pretty interesting facts, too. In a recent survey taken by the institution, 91% of graduates were employed, in military service, or had progressed to further education. A total of 85% of graduates were either satisfied or extremely satisfied with their subsequent career, while 80% felt that their degree was either required or gave them a competitive advantage. 
As a distance learning student at the University of Colorado Boulder, you'll be able to connect to the campus from anywhere to participate in the classroom in real-time. Lectures are delivered live on the learning platform, with personal interaction from professors via an easily-accessible set of software tools. As a distance learner, you'll get the same opportunities and resources, and the same quality of teaching, than if you were sitting in a classroom on-campus. Though it's not obligatory or even necessary in order to pass the course, you'll also have the option of attending classes at the university should you choose to, even as a distance learner. 
If you opt for an entirely online degree program, then your fees are charged per semester, unless otherwise specified for a specific course. The cost per credit hour that you'll pay if you wish to attend any campus classes during your course is the same as the tuition for normal, main campus tuition — that is, between $376 and $642, depending on the course. While these fees are in some cases fairly high compared to other distance learning courses at other institutions, there are several scholarships and assistantships available at the university. What's more, every prospective student that applies to CU Boulder is automatically considered for a scholarship. 
The Graduate School at CU Boulder has a general admissions process, though some graduate departments will have slightly more stringent requirements. In general, as an applicant, you'll need to have a degree from an accredited college or university, or have sufficient work experience equivalent to what's required for such a degree. You'll need a minimum 2.75 GPA at the undergraduate level, unless you're studying a program in the College of Engineering and Applied Science, in which case it's 3.00. Finally, you'll be expected to write a personal statement, provide transcripts of your degree, and have passed the GRE. You should also prepare letters of recommendation and be prepared to pay a $60 application fee. 

Based in Williamsburg, Kentucky, the University of the Cumberlands has been offering students a college education for more than 120 years. Their educational approach emphasises professional success through academic excellence, and the institution is keen to promote and nurture professional goals right from the outset. Around a quarter of the university's students are first-generation college students, and the international student presence on campus represents a huge 38 different nations. The average GPA was recently recorded at approximately 3.2 on a 4.0 scale, with the average ACT score being 22.2, above the national average of 21.0. 
Surrounded by towering mountains and incredible falls and rivers, the campus is seriously impressive. But even if you're studying online via distance learning, you can expect to receive an equally high-quality education as the courses taught on-campus. The online graduate programs available, of which there are over 20, include some subject areas that aren't offered by many of the other institutions we've listed here. For example, a master's in Christian studies, master's in justice administration, master's in addiction counseling, and programs in business-focused areas such as the master's in project management. 
Many of the courses share the same academic structure and principles when it comes to distance learning. This includes having challenging coursework that makes use of real-life case studies that reflect current, real-world events, and a relevant curriculum that is enriched further through combined group projects. The school also has easily-accessible, experienced instructors who will guide you throughout the program, and a schedule that is flexible while being geared toward career needs and goals.
In 2018, this university announced a huge 57% reduction in annual tuition fee costs, making it the lowest cost university for tuition in the state of Kentucky. This is also seen in the cost per credit hour for online graduate programs, which runs at just over $200, though this varies by course type.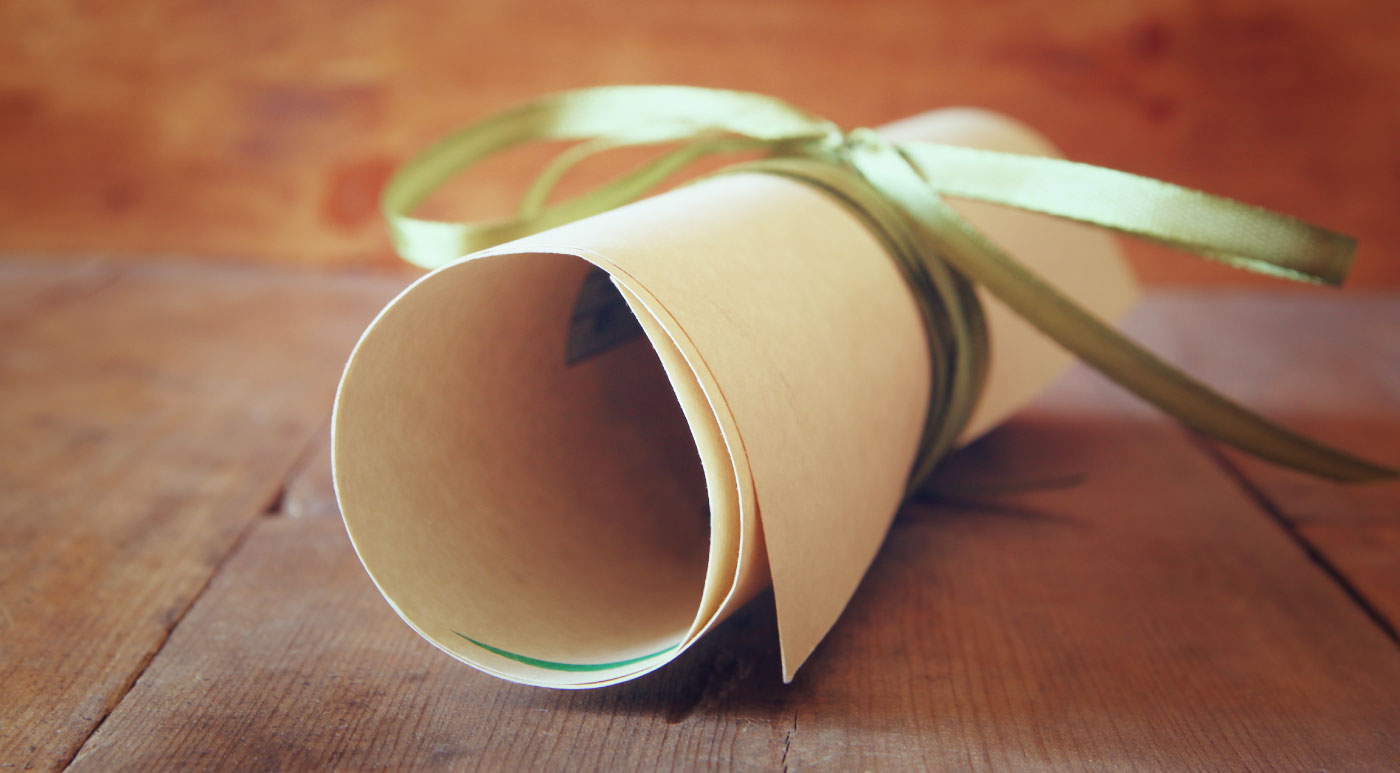 Students at Iowa State are called 'Cyclones,' which stems all the way back to a football game in 1895, when Iowa's opponent said that they had been "struck by a cyclone" after a decisive loss. Clearly, with such a rich history, this university has plenty of interesting stories to tell. Like, to list another example, how in the early 1900s, freshmen were required to wear beanies, which were usually burned on a ceremonial bonfire when they graduated freshman year. One of these hats has survived and can now be found in the university's archives. 
With around 1,900 acres of coverage, the campus at Iowa State is ranked among the nation's most beautiful, and it's also home to one of the nation's largest campus public art programs. The good news for prospective online distance learners is that it's also known globally for excellence in science, technology, and innovation. In fact, this university was the home to the world's first electronic, digital computer, as well as the world's highest resolution, immersive VR (virtual reality) lab. And finally, it was also awarded a spot in the Top 25 graduate programs by the U.S. News and World Report 2019 for a number of its graduate programs. 
As part of Iowa State's contribution to the GPIDEA prospectus, you can take courses that fall under the College of Agriculture and Life Sciences, College of Business, College of Design, College of Engineering, and College of Human Sciences. Course structures for each of these degrees can vary quite widely, so it's worth checking out the individual program pages. For example, some of the programs are coursework-only, with no requirement for a thesis or creative component. 
The cost per credit hour for graduate students taking one of Iowa State's online master's degrees is $580 — considerably more than many of the other institutions here. With most master's degree programs being 30 credits to complete, this equates to around $17,400, or $8,700 per academic year. Distance learning courses are offered under the GPIDEA, or Great Plains Interactive Distance Education Alliance, which is a partnership of nearly 20 different public universities offering high-quality online degrees. These programs combine the best courses from different institutions to offer some of the best online master's programs available. 
Application deadlines fall on January 15 for the following fall semester, and September 1 for the following spring semester. For many master's programs, you'll need to be able to evidence having passed the GRE or GMAT, as well as having proof of your English proficiency if it isn't your first language. This is in addition to the usual application requirements, which will ask for a copy of your transcripts for each college you've attended prior to applying.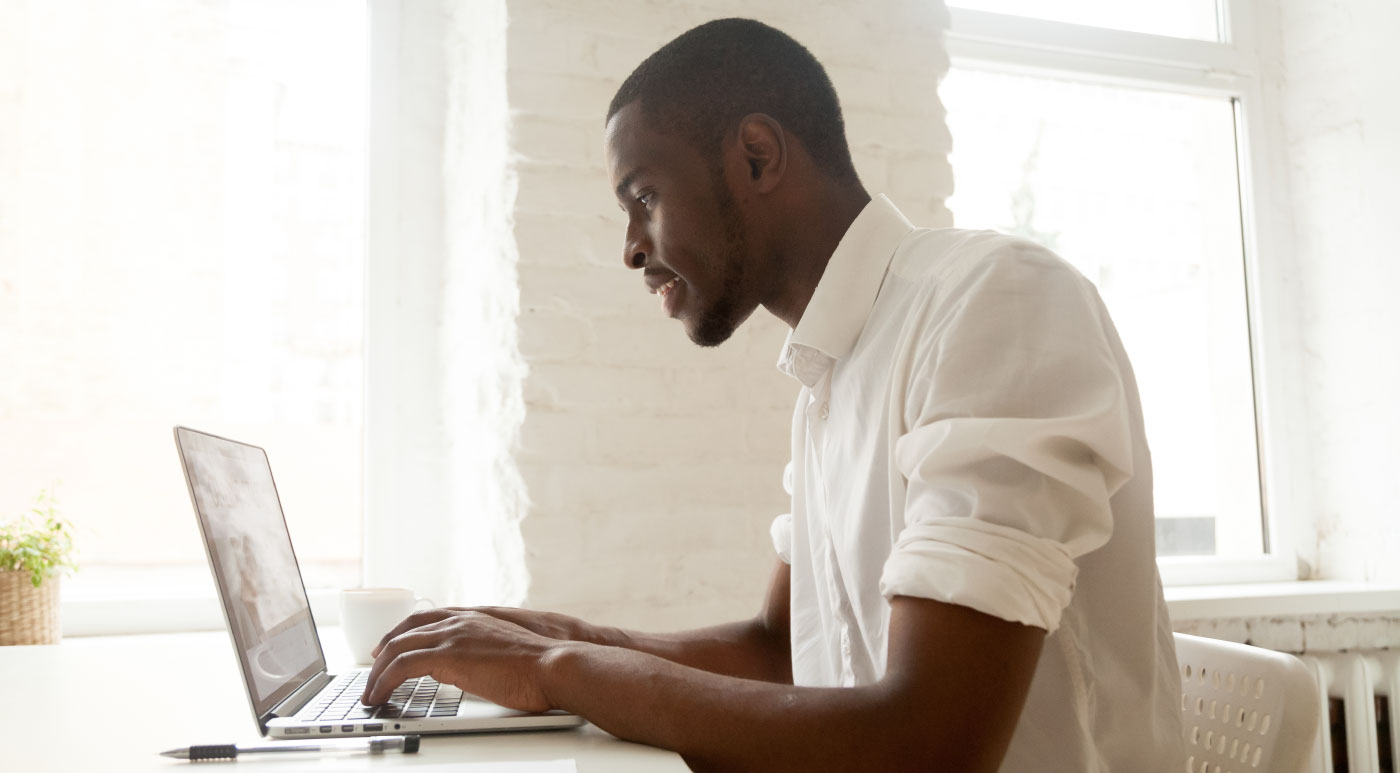 The South Dakota School of Mines and Technology, also commonly referred to as SD Mines, South Dakota Tech, SDSM&T, or more informally 'Hardrockers', is a public university located in Rapid City, South Dakota. It has been offering a variety of bachelor's, master's and doctoral degrees in science and engineering since 1885, and has gained a reputation as being one of the leading schools in the region.
The school's nickname comes from its rich mining background and is now the name of its athletic teams, with Grubby the Miner as its mascot. South Dakota Tech offers sports activities to every taste, such as football, volleyball, basketball, golf, cross country, track and men's soccer. For those less interested in sports, it offers concerts, plays, students clubs and other social activities.
The school takes pride in offering its students a rigorous and broad academic experience that is based on research and real-work projects. This helps future graduates to understand the world around them and learn how to effectively communicate with it. They put a lot of emphasis on gaining practical experience through great internship programs, so that the students get the best professional development opportunities while studying at SD Mines. The classes are kept small and delivered by professors offering personal attention and mentoring — and the same is true for the online courses offered over distance learning, too. 
At SDSMT you have the opportunity to deepen your knowledge of science and engineering by taking a Master of Engineering program in one of many emphasis areas, such as Civil & Environmental Engineering, Electrical Engineering, and Materials Engineering & Science. Alternatively, there are management-focused programs, including Engineering Management, Construction Engineering & Management, and Mining Engineering & Management. And at a university like SDSMT, you're benefiting from years of specialized instruction and experience. 
The program requirement is 30 credits for graduation, which consist of 15-24 credits of engineering content selected from one of three available technical emphasis areas: Civil & Environmental Engineering, Electrical Engineering, and Materials Engineering & Science, as well as 6-15 credits for management courses that complement your professional goals. A thesis or final examination is not required. The program is delivered as a combination of face-to-face, hybrid and online courses. While the technical courses are available on-site, the management courses can be completed online from any location.  
A full breakdown of tuition fees is available on the university's website, but a quick look at the costs for a nonresident graduate assistant shows a cost per credit hour of $211.40 for a SDSMT student. This is quite far below the cost of many other universities offering distance learning. 
SD Mines considers applications in August, January and June ( 15th of each month is the stated deadline). However, it accepts applications made later, which can alter the result of admittance/funding. International graduates self-funding their education are considered 90 days before the start of the semester, compared to 60 days for U.S. applicants. You will also need a bachelor's-level degree in a related area, 30-33 credits for graduation, a GPA of 3.0 or above, unless you have substantial work experience. 
OTHER NOTABLE PROGRAMS
#11. Oregon State University
Location: Corvallis, OR
Degree: N/A
Net Price: $16,800 ($560.00 per credit hour)
#12. University of Virginia
Location: Charlottesville, VA
Degree: N/A
Net Price: $11,000 – $16,500 ($550 per credit hour)
#13. Auburn University
Location: Auburn, AL
Degree: N/A
Net Price: $12,600 – $18,900 ($630 per credit hour)
#14. Johns Hopkins University
Location: Baltimore, MD
Degree: N/A
Net Price: $40,512 – $69,720
#15. University of Illinois at Urbana-Champaign
Location: Champaign County, IL
Degree: N/A
Net Price: $12,270
#16. Lamar University
Location: Beaumont, TX
Degree: N/A
Net Price: $8,250 – $16,500
#17. Villanova University
Location: Villanova, PA
Degree: N/A
Net Price: $27,500 – $28,000 ($1,375 – $1,400 per credit hour)
#18. University of Texas of the Permian Basin
Location: Odessa, TX
Degree: N/A
Net Price: $9,801.30 – $11,761.56 ($326.71 per credit hour)
#19. Kennesaw State University
Location: Kennesaw, GA / Marietta, GA
Degree: N/A
Net Price: $11,490 ($383.00 per credit hour)
#20. University of South Dakota
Location: Vermillion, SD
Degree: N/A
Net Price: $13,974 ($465.80 per credit hour)
IF YOU ENJOYED THAT THEN CHECK OUT OUR ARTICLES ON THE 10 MOST POPULAR MASTER'S DEGREE PROGRAMS & 40 FASTEST ONLINE MASTER'S DEGREE PROGRAMS!