Ready to find your ideal master's program?
www.mastersprogramsguide.com is an advertising-supported site. Featured or trusted partner programs and all school search, finder, or match results are for schools that compensate us. This compensation does not influence our school rankings, resource guides, or other editorially-independent information published on this site.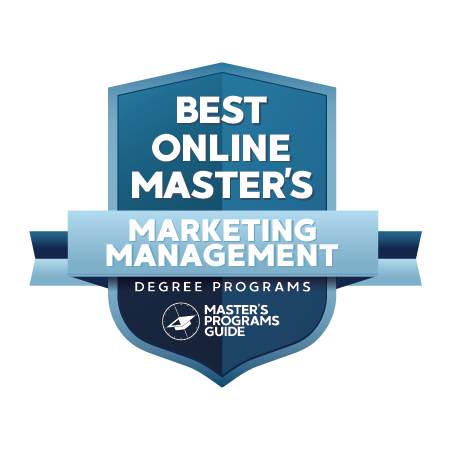 As a field, marketing contains multitudes. Each type of marketing has its own complex subsystem of delivery methods, and they're only proliferating as life becomes more digital and our attention more diffuse. Attracting consumers' notice is the chief currency of the attention economy, and figuring out how to do that takes a lot of research and skill—the kind of skill that gets honed with an advanced degree. Even better, an advanced degree–such as one from our list of the best online Master's programs in Marketing Management–that can be completed online part-time in as little as a year.
Like the field it studies, a Master's degree in marketing management can take a couple of different forms, as a degree in marketing itself, or as a concentration within a broader degree like a Master of Business Administration. Some schools dive deep into all the facets of marketing, while others add them on to a larger understanding of how business works. It all depends on students' goals and career interests.
What signposts should guide their aspirations? A good place to start is the Bureau of Labor Statistics, that treasure trove of data about careers in the United States. Its Occupational Outlook Handbook for advertising, promotions, and marketing managers takes a high-level view of the industry, forecasting 8% growth through 2028—the national average for all occupations is 5%— with another 21,800 jobs expected to be added in the next decade. That's a total of 308,600 jobs for advertising, promotions, and marketing managers. Interestingly, the BLS says that the highest-paying industries for those jobs are scientific research and development services, followed by cable and subscription programming. Who knew?
The industries with the most jobs in these fields? "Management of Companies and Enterprises," which is almost comically broad, followed by more specific categories like Computer Systems Design and Related Services and Management, Scientific, and Technical Consulting Services. The places with the most jobs? California, Illinois, New York, Massachusetts, and Texas, on a state level, though New York, Chicago, Boston, LA, and San Francisco are the metropolitan areas with the most.
In its rankings for best jobs, U.S. News & World Report lists marketing manager as the No. 1 position among Best Sales and Marketing Jobs, No. 15 for Best Paying Jobs, and No. 31 in the 100 Best Jobs – better than physical therapist assistant, but not as good as dental hygienist. Marketing managers earn above-average scores for upward mobility and stress, but below average for flexibility (i.e., "alternative working schedule and work-life balance"). U.S. News takes a dimmer view of future growth in the field than the BLS – a 2 out of 10 – but doesn't go into specifics about how it arrived at that figure. The publication seems to base it on BLS data, so when in doubt, go with the BLS. CareerBuilder.com also has a good overview of life as a marketing manager, listing common responsibilities and typical working environments, but as it says on that page, the job can vary significantly by company and industry. Marketing is a vast world, so making generalizations about the day-to-day experiences of a marketing manager is difficult.
Common Application and Admission Questions
Perhaps the first thing to know when it comes to online degrees is that distance learning is heavily regulated, which means each state has say over schools that offer education within their boundaries. So if you live in Colorado and want to study at the University of Cincinnati, the school needs Colorado's permission to teach you. The process was streamlined with the passage of the State Authority Reciprocity Agreement, wherein states agreed to a set of baseline standards for distance learning. Every state except California participates in SARA, so institutions that want to offer instruction there have to deal with a different governing body.
Confused yet? Fear not. Every school that offers online education has regulatory information on its website, so it's a pretty easy thing to check. (The National Council for State Authorization Reciprocity Agreements also has a directory.) The University of Cincinnati even has a cool, clickable map of the U.S. that gives state-by-state information. So in the hypothetical case of a person from Colorado wanting to study at the U. of C.? All good, because Ohio and Colorado are SARA states. The gist: make sure to verify the school you pick can teach you.
Speaking of schools, as mentioned above, they tend to treat a management Master's in one of two ways: as a concentration within a larger degree, or as the degree itself. A bachelor's degree generally suffices for admission, though one with a business focus helps. Many programs require students to have a basic level of proficiency in certain related areas, such as accounting, finance, statistics, etc. Anyone lacking those things will need to take foundational courses, which will add time to their degree. Schools often include foundational coursework in their curriculum, but waive the requirement if students have completed similar classes during undergraduate studies or have relevant professional experience. It varies by school, though, so make sure to check those details first.
Most of the universities in our top 10 offer MBAs with an emphasis in marketing. The marketing focus varies, some via three electives and others via more courses integrated into the core studies. Then there are places like Golden Gate University (No. 10), whose Master of Science in marketing not only focuses on marketing, but also offers three concentrations within that so students can further specialize what type of marketing they wish to pursue. Some schools require the GRE or GMAT, but nearly all of them require some kind of personal statement (generally an essay about your background and experience, and what you'd bring to the program) and letters of recommendation.
The online experience can vary greatly, too. While most schools stick to popular platforms like Canvas or Blackboard, some have their own proprietary systems. Nearly all of them, if not all, are asynchronous, meaning you don't have to be online at a certain time to complete the coursework. Schools aim to be as flexible as possible, especially when it comes to part-time students who probably work full time, so watching lectures and completing coursework can be done on their schedule. That said, expect regular assignments that have to be turned in on a deadline, and live chats with other students and instructors will naturally fall at a certain time. All schools offer tech support for their online learners, and all try to make the experience as communal as possible so it doesn't feel like a solitary journey. It shouldn't—according to the National Center for Education Statistics, 1,011,864 people were enrolled in graduate online education courses in 2015, the most recent year for data.
What about Financial Aid & Scholarships?
The average cost of an academic year of schooling for the programs on our list is $17,602, and the median is $17,326. We calculate those numbers using the base tuition as a starting point and factor in financial aid opportunities. The price ranges from $9,989 (University of Texas – Dallas) to $34,139 (Florida Institute of Technology), a huge difference by any measure.
While the bad news is that the cost of college tuition will likely continue to rise, the good news is that every university offers some kind of assistance with financial aid. That could be as basic as helping connect students with loans and scholarships, or creating a cost breakdown of their degree, to offering grants and scholarships themselves. Higher education—especially the online variety—is a competitive business, so schools need to be accommodating to attract students. The more they can assist students in finding a way to pay for education, the better it is for the schools themselves.
Scholarships are generally based on merit, and grants on need, and there are a far greater number open to undergraduates than grad students. Searching for scholarships on the internet returns about a million results, most of them sites aggregating scholarship information from elsewhere, though GoGrad.org (which focuses on graduate scholarships) and scholarships.com have very robust listings – the latter even has lists for distance learning and business and marketing. Even student-loan provider SallieMae has a lot of information, via its Scholarship Search tool and collections of scholarships for minorities. Unlike, say, STEM fields, marketing doesn't have a big push from government and private industry for people to pursue it in their education. ("Go into marketing!" doesn't quite have the same appeal as "Become a scientist!")
But the best place to start looking for financial aid is with your employer, if you have one. Many companies offer to pay for, or help pay for, continuing education, especially if it's related to what you do and will improve your work. Veterans have a lot of options, as universities are eager to attract them. The University of Massachusetts – Lowell even has an Office of Veterans Services, and U.S. News and World Report offers a Best Colleges for Veterans list, based on how much they get in federal initiatives to help veterans and active-duty military. Veterans also have the Post-9/11 GI Bill, which can help significantly with education costs. Beyond all the grants and scholarships lie regular old student loans, whose sketchier providers have faced an intense backlash from students and government investigators in recent years. See the Department of Education's Federal Student Aid site for an easy overview on how loans work, and it's also the place to fill out a Free Application for Federal Student Aid to check if you qualify for federal programs.
How Much Can I Make With a Master's in Marketing Management?
An enviable amount. The Bureau of Labor Statistics says the average wage for marketing managers is $147,240, with the bottom 10% still bringing in nearly $70,000 and the top 75% pulling down $181,780. That means even the people earning the least are still making nearly double the U.S. median wage for all workers, which currently stands at $38,640, per the BLS. On top of that, U.S. News & World Report lists the unemployment rate for marketing managers at a low 1.8% and a median salary of $132,230.
Salaries fluctuate by location, with the highest salaries coinciding with the places with higher costs of living: New York, San Francisco, Silicon Valley. Boulder, CO, isn't cheap, either, but the average wage for the 500 marketing managers living there is $191,890 – a very good living no matter how you cut it. Or consider places like "non-metropolitan" northwest Minnesota, where the 200 or so marketing management jobs pay an average of $125,390 – more than double the state's average wage, per the BLS. Those are great numbers, so justifying the expense of a marketing degree shouldn't be difficult.
All of those statistics are tied to the role of marketing manager, but because the field is so large and full of numerous specializations, a variety of jobs can follow a Master's in marketing. Washington State University lists the top three on the website for its marketing MBA: marketing director, business development manager, and the aforementioned marketing manager. Directors operate on a higher level than managers, obviously, using "advanced knowledge of their competitors and industry climate to formulate big-picture operational strategy," says WSU. Business development managers – "biz dev" if you want to throw around the lingo – bring in the work, choosing which "potential business partners to target and negotiate terms of those new partnerships." Obviously, the specifics of the roles vary, and marketing jobs extend further than those top three.
Most of the programs on our list offer marketing as a specialization within an MBA, a degree with a wider business focus and thus even more potential industries and careers. A strong business foundation with marketing know-how can go a long way in a variety of environments, making the MBA track an attractive option. That's probably why 189,328 Master's degrees in business were given out in 2013-2014, per the National Center for Education Statistics. Those numbers have probably only gone up in the years since as the career opportunities expand. As we noted earlier, the BLS expects there to be 21,800 more jobs for advertising, promotions, and marketing managers in the next decade. That means more than 300,000 jobs out there with a median salary of $132,620. What more incentive do you need?
Our Ranking Criteria
We have a time-tested four-part formula designed for ranking the best colleges in the nation that we'd love to share with you. We prioritize four major factors: Earnings Potential, Affordability, Student Satisfaction, and Selectivity. Reliable research and well-harvested data are the main ingredients in our recipe for success. We don't make recommendations based on personal opinions, or financial incentives. Our revenue and content are completely separate, and sponsored schools have no impact on our rankings. The only way to make it onto one of our lists is to have an incredible academic program!
What Are the Best Online Master's Programs in Marketing Management?
We know that you have educational goals that you're itching to pursue, but you may not know where to start. The editors of Master's Programs Guide utilize a unique ranking methodology based on the following three aspects:
40% Potential Salary After Graduation: Average mid-career salary of school alumni
30% Institutional Accreditation: Regional and National Accreditation for the 2019-2020 school year
30% Overall Degree Affordability: Average cost of undergraduate and graduate tuition per school
At Master's Programs Guide, we strive to do our best to guide you and your family toward a fruitful academic career. The pursuit of knowledge is a noble one, and we want to help you reach your goals. For questions, comments, badge downloads, or data corrections, please feel free to reach out to us at editor@collegerank.net.
Check out our ranking of the 10 best online Master's programs in marketing management!
Master of Business Administration, Marketing Emphasis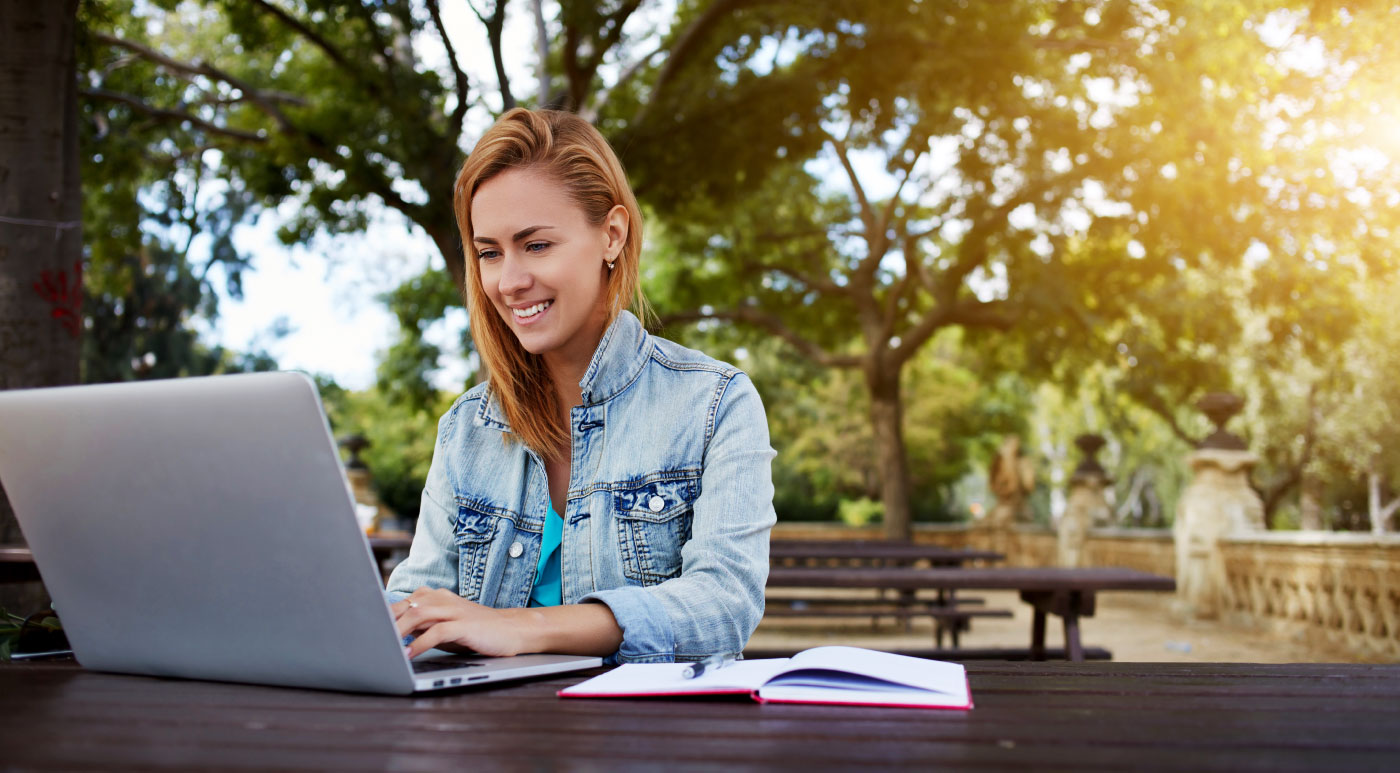 Back in 2000, the W.P. Carey School of Business at Arizona State debuted its first online MBA program, which was available exclusively to John Deere employees. People who worked outside the farm-equipment world got their first taste of an online MBA four years later, when the W.B. Carey Online MBA debuted. Since those days, U.S. News & World Report has ranked it highly, most recently No. 6 for Best Online MBA Programs and No. 33 for Best Business Schools.
Like a lot of online programs, the Carey School of Business doesn't distinguish between its online and on-campus courses, as both are taught by the same faculty and have the same curriculum. Designed for working professionals with 5 to 10 years of experience, the online MBA lasts 21 months, with start dates in January and August. Students take two courses at a time in seven and a half week sessions, which conclude with final exams or projects.
Marketing is one of four areas of emphasis within the MBA—rounded out by finance, international business, and supply chain management—and it blends marketing strategy with services marketing and management, per the program's website. Coursework in marketing comes via electives, such as Business to Business Marketing, Services Marketing & Management, and Global Marketing Strategy. The core MBA coursework comprises nine classes (Statistics for Managers, Financial Performance Reporting, Operations and Supply Management, etc.) and a capstone in Strategic Management.
ASU has a good overview video describing the online course experience, which is pretty high-tech. For instance, the school maintains the "integrity" of the program via anti-plagiarism software, remote proctoring (so no need to find someone to watch you take a test), and biometric identifiers to ensure people are who they say they are. In addition to all that anti-cheating tech, the courses feature a lot of interactivity among students in "media rich discussions" (i.e., videos, graphics, etc.), searchable transcriptions for lecture videos, and conferencing tools to facilitate easy collaboration. There's an in-house support staff that works 24/7 to help with technical issues, though the system requirements are pretty simple: a computer and a fast internet connection. Thankfully, course assignments do not require special software.
All of it begins with a mandatory orientation on-campus at Arizona State, where students meet the other remote students who will be their peers over the following 21 months. This being a distance-learning situation, traveling to Tempe, AZ may not be an option for some, who can petition to attend a "virtual orientation."
Before anyone can meet each other, they have to be admitted to the program, though the prerequisites are pretty standard: a bachelor's degree with a minimum 3.0 GPA in the last 60 semester hours; letters of recommendation; GMAT/GRE test scores; a current resume; references; a personal statement; official transcripts; and the answers to a pair of short essay questions that provide some personal background.
Earn admission and complete your Master's, and you'll be in good company: according to ASU data, its 2018 MBA graduates earned an average salary of $100,303 with an average signing bonus of $16,696. Considering the net cost of the school's online MBA program is $13,731 per academic year, the degree can pay for itself pretty quickly.
Master of Business Administration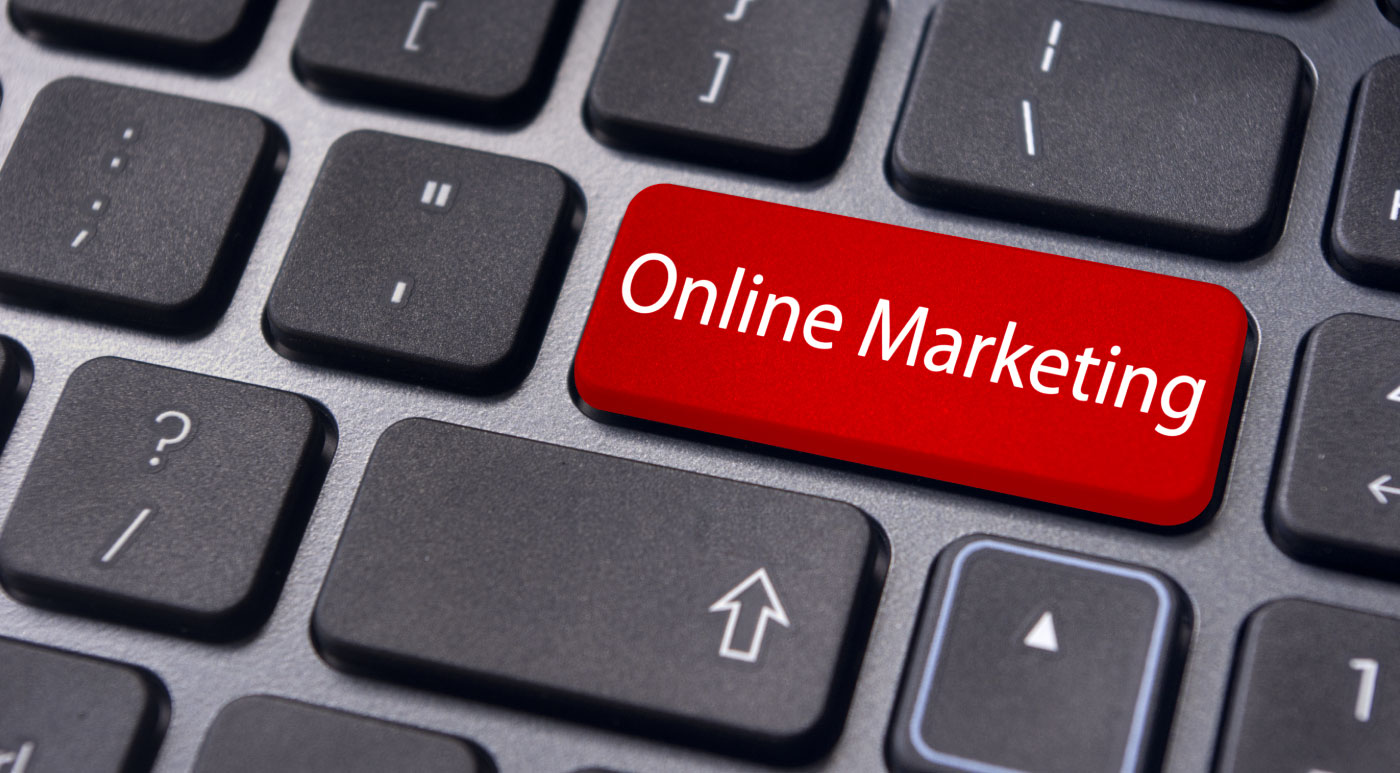 The University of Massachusetts at Lowell has a relatively short history within the UMass system, having joined it in 1991. Prior to that, it was known as the University of Lowell and other names stretching back to 1894, when it began as a teaching college called the Lowell Normal School. While the university's main campus is located about 80 miles southwest in Amherst, Lowell has a good-sized student body (more than 18,000) and, more pertinent to this program, the No. 51 best online MBA program, per U.S. News & World Report.
Like many other schools on this list, marketing is a concentration area within the UMass-Lowell MBA program. There are nine options, including accounting, international business, and IT, and all of them share the same required business courses. Marketing electives provide the specialization in courses like Market Research, Digital Marketing, International Marketing, and four others. Students take up to 16 courses for a total of 42 credits, but 12 of those credits come from "foundations courses" in topics like Financial Accounting, Operations Fundamentals, etc., though the foundations can be waived for people who have completed similar courses with a B or better within the past ten years. After building the foundation, students complete seven courses (21 credits) in core MBA courses such as Corporate Finance, Management Information Systems, Operations Management, and more. Capping it off are three elective courses for nine credits, though not every course is offered each semester.
Coursework is done 100% online via Blackboard, a popular web-learning platform, with no required campus visits—though on-campus resources are available to distance learners. UMass-Lowell has a really helpful FAQ that spells out a lot of details of its program, which a lot of places surprisingly lack. For instance, the school says students will spend eight to 12 hours per week on each course, including the three credit hours of class time. (For reference, part-time online students usually take one or two courses per semester, and the program can be finished in as little as 18 months.) The coursework can be completed at each person's pace – they don't need to log into their class a certain day or time, so long as they turn in assignments by the due date. To help make it a little more personal, each course has an optional one-hour Chat Hour every week, where students can interact with each other, their instructor, and review course material. Speaking of other students, class sizes ranges from 20 to 40 of them.
To earn that MBA, students need to maintain a 3.0 or higher GPA, and MBA students are allowed to receive only two grades below a B. (Rack up a third C or lower, and you'll need to take an additional class and get a B in it.) What about getting into the MBA program? UMass requires the usual stuff: statement of purpose ("highlighting academic and career goals"), three letters of recommendation, official transcripts, GMAT score (which can be waived if applicants have proof of eight or more years of professional/managerial experience), and a resume. At $18,257, UMass' MBA is a little more than the average cost of the schools on this list, with a clear, easy-to-understand program guide that is not typical for similar programs.
Master of Science in Management with Marketing Specialization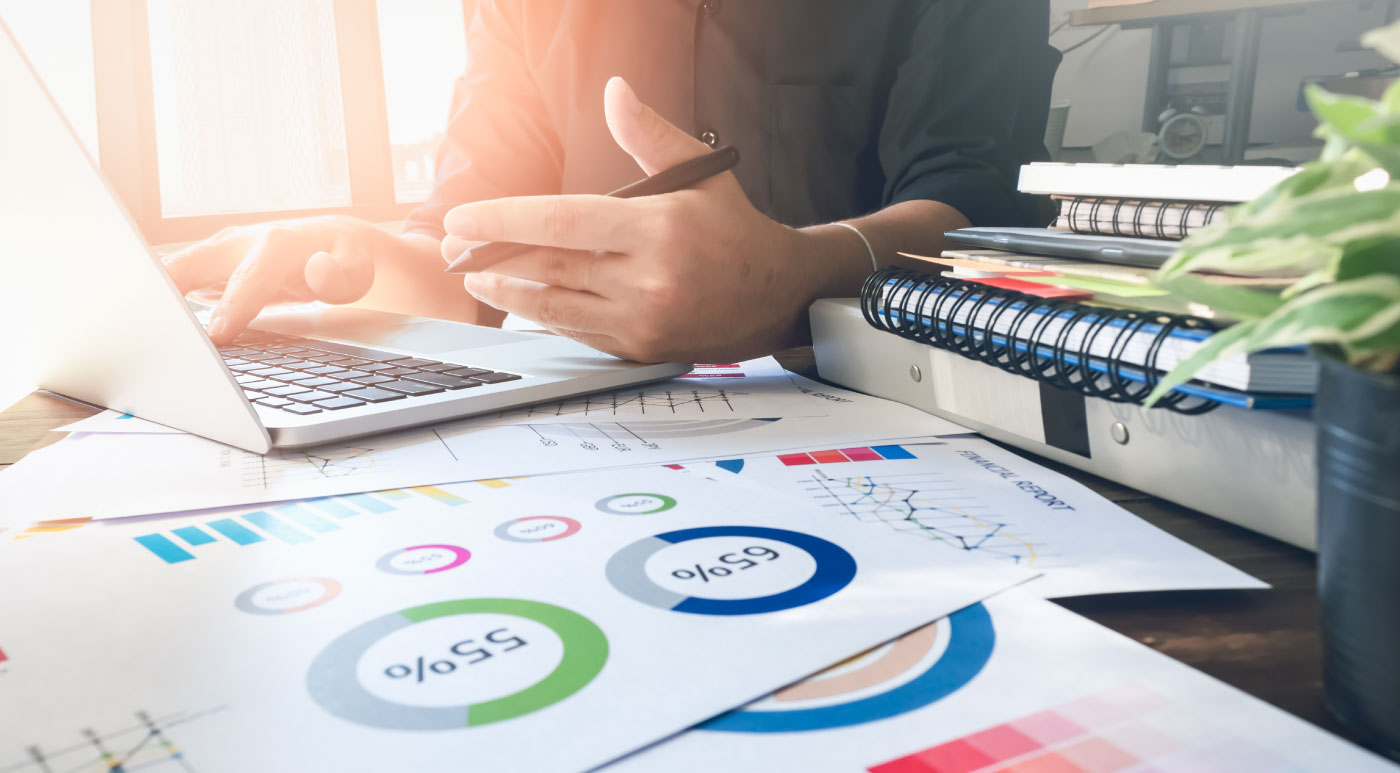 Where most universities offer continuing education and online coursework in addition to their on-campus opportunities, as UMGC puts it, "It's what we do." The school's history goes back to the late 1940s, when it began as the College of Special and Continuation Studies, so it has known no other mission than to educate adults. As such, it was early to the online-learning game, first offering courses via the web in the mid-'90s. Now distance learning is its focus, with more than 80,000 students worldwide.
While marketing management is generally offered as a specialization of a broader advanced business degree, UMGC goes beyond the "Three electives oughta do it" approach of some other programs: First, its degree is an MS in management, not an MBA, so it already has a narrower focus. Second, it offers six marketing-specific courses within its management MS, such as Management, Legal and Ethical Issues (a biggie worth six credits), Consumer Behavior, Brand Management, and others. They're all part of a program that requires 36 credits for a Master's: 12 credits in core courses (Organizational Theory and Behavior, Financial Decision Making for Managers, Statistics for Managerial Decision Making), 21 credits in specialization courses, and then three credits for the Strategic Management Capstone. The final project is "an investigation of how strategy interacts with and guides an organization within its internal and external environments," with a focus on the entire strategic process.
It feels like you need an MBA just to decipher the capstone description, but maybe that's just all part of the experience. UMGC notes the coursework will have students learning how to prepare a marketing plan for a real-world product or solution; completing a consumer-experience project mindful of ethical marketing; developing a consumer-intervention strategy based on research; and understanding digital-marketing channels and learning how to calculate ROI.
Because UMGC exists to serve continuing education, it keeps its admission requirements approachable: prospective students need only a bachelor's degree. No GRE or GMAT, no letters of recommendation, personal statements, resumes, or anything like that – just an undergrad degree from an accredited university. That said, the school politely suggests that students lacking recent experience in statistics take Introduction to Research Methods. People who don't have experience with finance or accounting should check out Introduction to Accounting & Financial Management. And anyone who wants to polish their writing skills will want to take Effective Graduate Writing. None of those courses will count toward a Master's, but feeling more comfortable in graduate-level classes is its own reward.
The pro-student approach extends to the program cost: $13,672, well below the average and median for the schools on this list. All classes are taken via UMGC's Learning Experience Online, a.k.a. LEO, a proprietary system created by the university. It has an interactive calendar to track assignments, deadlines, and other course events; easy access to online classrooms from smart devices; an "enhanced progress tool" that shows "where you stand in a class"; and audio and other messaging functions that streamline instructor feedback. As laid back as UMGC is, students need to maintain a 3.0 GPA to graduate, and must complete all of their coursework within five consecutive years. It has to draw the line somewhere!
Master of Science in Marketing
At $9,989 per academic year, the University of Texas at Dallas has at least one thing going for it: affordability. It's the cheapest option in our top 10 list, and nearly half the average price for schools listed here. (Oklahoma residents and veterans, along with their spouses and dependents, may be eligible for special in-state tuition rates.) It also happens to be ranked No. 7 for Best Online Graduate Business Programs (Excluding MBA) by U.S. News and World Report.
As part of Naveen Jindal School of Management at UTD – named after its most famous alumnus, the industrialist and Indian politician – the online Master of Science in marketing is a 36 credit-hour program that drills deep into its subject. This isn't an elective specialization tacked onto a broader business degree. It begins with 15 semester credit hours of core courses like Marketing Management and Statistics & Data Management, including a capstone in Marketing Decision Making. The capstone is a simulation where students group up to compete for market share, profits, and stock price in a fictional market. The groups make strategic decisions like production, price, advertising, etc. to compete with other teams for different parts of the marketplace.
Beyond the core courses are 20 available electives. Students need 21 credit hours from them, at least nine of which come from marketing management electives—some with simple names (Pricing) and others more technical (Predictive Analytics Using SAS). The remaining 12 hours can come from a list of non-marketing management electives, such as Spreadsheet Modeling and Analytics (sexy!) and another simple-sounding one (Negotiation). Not all courses are offered every semester, but students can work with the program director to find a workable substitute when necessary. There's also a one-credit-hour prerequisite Professional Development course that nearly all students within the Jindal School of Management have to take.
All told, the Master of Science in marketing program at UTD requires 36 hours to earn the degree. The coursework involves prerecorded sessions that students access any time that's convenient— there's no need to be online at a certain time on a certain day. Most of them also involve online exams, some of which will need to be proctored.
The program begins in the fall, spring, and summer, and UTD gets a little more specific with its admissions requirements: the GMAT or GRE; transcripts, resume with a detailed work history; letter of recommendation; and a personal-objectives statement. Some applicants may be able to skip the GMAT/GRE requirement, if their undergraduate degree is from a school accredited by the Association to Advance Collegiate Schools of Business. Everyone else: plan to take one of those. Although the school doesn't specify a score to earn admission, it discloses that current averages among admitted students are 600 for the GMAT and 310 for the GRE.
If anyone's on the fence about whether an MS in marketing is worth the effort, UTD has a career outcomes page that shares data for average salary based on work experience, salary comparison by major, job placement rates, and more. The gist of all of them: yes, the degree is worth it. According to the school's data, 95% of its graduates had a job six months after graduation, with an average salary of $85,000. A Master's degree increases salaries by an average of 15%, according to UTD. Those kinds of numbers are enough to nudge anyone off the fence.
Master of Business Administration – Marketing Specialization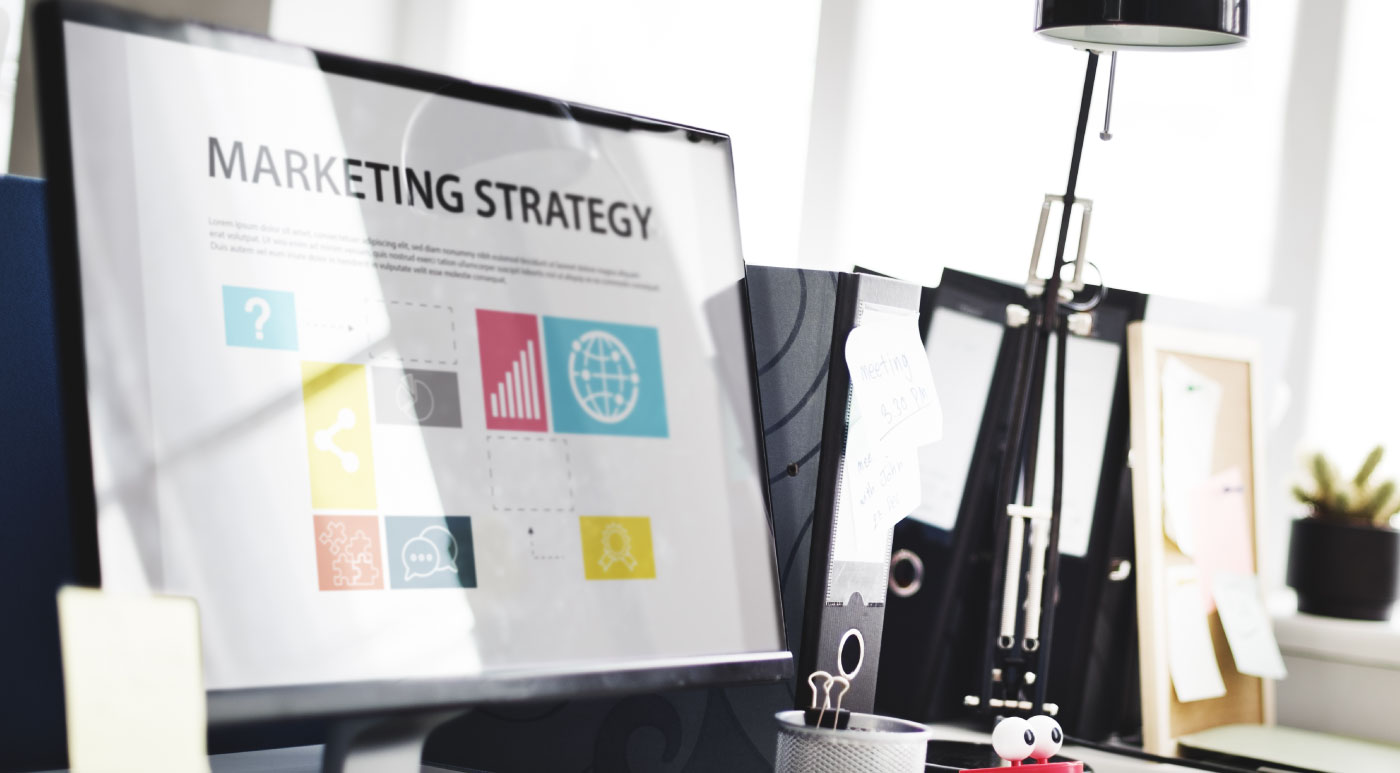 The University of South Dakota's Beacom (yes, with an "m") School of Business has been around since 1927, the same year work began on Mount Rushmore on the other side of the state, some 400 miles from the university's home in Vermillion. It took 14 years to finish Mount Rushmore, but USD students earning an MBA online should be able to finish in about two, with significantly less rock-blasting required.
Like some other programs on this list, the university offers marketing as a specialization within an MBA, via nine credit hours atop 27 credit hours of core coursework. The core stuff is nine courses, four of which have "managerial" in their name: Managerial Accounting, Managerial Finance, Managerial Marketing, Managerial Economics. We'll also count Operations Management and Strategic Management, because they're close enough. Marketing folks take one required class, Advanced Consumer Behavior, then select two more courses from a list of five, such as Data Mining for Managers, Supply Chain Management, and New Product Development. The lesson: don't come to USD unless you are ready and willing to manage.
Other than that, the admissions requirements are pretty low-key: an undergrad degree with a minimum GPA of 2.7, a "satisfactory" GMAT score (though it doesn't specify what qualifies as satisfactory), three letters of recommendation (at least one professional), and a foundational curriculum. That's where USD gets tricky: its MBA program requires 36 credit hours to graduate, but if students lack the foundational coursework, that number jumps to 54. Those are six classes, almost all of whose names begin with "Foundations of…"—accounting, finance, calculus and statistics for business, marketing and organizational behavior, and economics.
These are the entry-level courses designed for people who lack any undergraduate or professional business training; anyone who has completed equivalent courses will be given "advanced standing" and proceed on to the 36 hours of MBA studies. People who have completed some of the basics will have an individualized program of study created for them. What if you don't have the coursework, but know your stuff? Then put your knowledge to the test via challenge exams, which are available.
Once all of that is figured out, students within the program will find a pretty robust curriculum that examines marketing from several angles, as the website notes, including the factors that contribute to purchasing decisions, the ins and outs of developing and marketing a brand, a detailed examination of the product development process (from conception through prototyping, forecasting demand, production and launch), and exploring data to identify customers, products, and processes.
That's a lot to cram into nine credit hours of specialized marketing instruction, but MBA programs are designed to pack a lot into a little bit of time. Like other schools, USD doesn't distinguish between on-campus and online, with distance learners working with the same instructors and same curriculum as their local counterparts. They also have access to a suite of student support services, from IT support to writing assistance and even a personal Library Liaison who can help with research needs. Completing the MBA program at USD will cost $17,354 per academic year, almost a bull's eye for the median price for programs on this list.
Master of Business Administration in Marketing
On the top of the homepage for its online MBA in marketing, the University of North Texas has a pretty sweet stock photo from the '90s of business executives having what looks like a very important business meeting about business. It looks like the kind of high-level discussion open only to senior executives with MBAs, though when the photo was taken, completing coursework online involved a dial-up modem and barebones interactivity.
That's not the kind of thing UNT students will find today with the school's online MBA in marketing. Designed to provide "an excellent conceptual foundation and managerial skills," it ties with the University of North Dakota for No. 31 in Best Online MBA Programs, according to U.S. News and World Report. Getting into the program is pretty typical: a bachelor's degree; GMAT (520-540) or GRE (153 verbal, 154 quantitative); an updated resume; three letters of recommendation, no older than a year; transcripts; etc. However, if that bachelor's degree includes a 3.5 or higher GPA, the school waives the GRE/GMAT requirement.
At $12,600, the cost is better than typical, falling significantly below the average and median prices for the programs on our list. Also typical, the 36 credit hours required to earn the MBA, which includes six courses (18 hours), two required marketing courses (six hours), three supporting courses (nine hours), and one elective (three hours). There are also 18 hours of basic "background" courses – Economic Concepts, Management Issues, Marketing Concepts, etc.—that may be required if students don't have enough undergrad experience. The admissions department assesses the need for any background classes while it evaluates undergraduate transcripts.
The MBA in marketing program kicks in for real with the six core classes, such as Accounting for Management, Financial Management, Marketing Management, and others lacking "management" in their name. The two required courses are Information in Strategic Marketing Decisions and Effective Marketing Planning in Dynamic Environments, then students choose three of four potential supporting courses. Those lean more on broader business concepts, such as logistics and supply-chain management, though Decision Marketing in Global Markets is also an option. The single elective must fall outside of marketing, and the choice of course for that is made in consultation with an advisor.
Speaking of faculty, UNT assures prospective students that their instructors are attentive and reachable, organizing student chats and discussion threads, monitoring their progress, and generally staying on top of things via email. Coursework is completed at the students' schedule through a combination of the popular distance-learning platforms Canvas and Blackboard, and UNT has a variety of IT support options for students via live chat, trouble tickets, and email, along with phone calls and even walk-in assistance for people who live near Denton, TX. The program rotates through fall, summer, and spring, so new students have several opportunities to begin the MBA in marketing program each year. Get through it, and you too can be an important business executive talking business in a business meeting.
Master of Business Administration in Marketing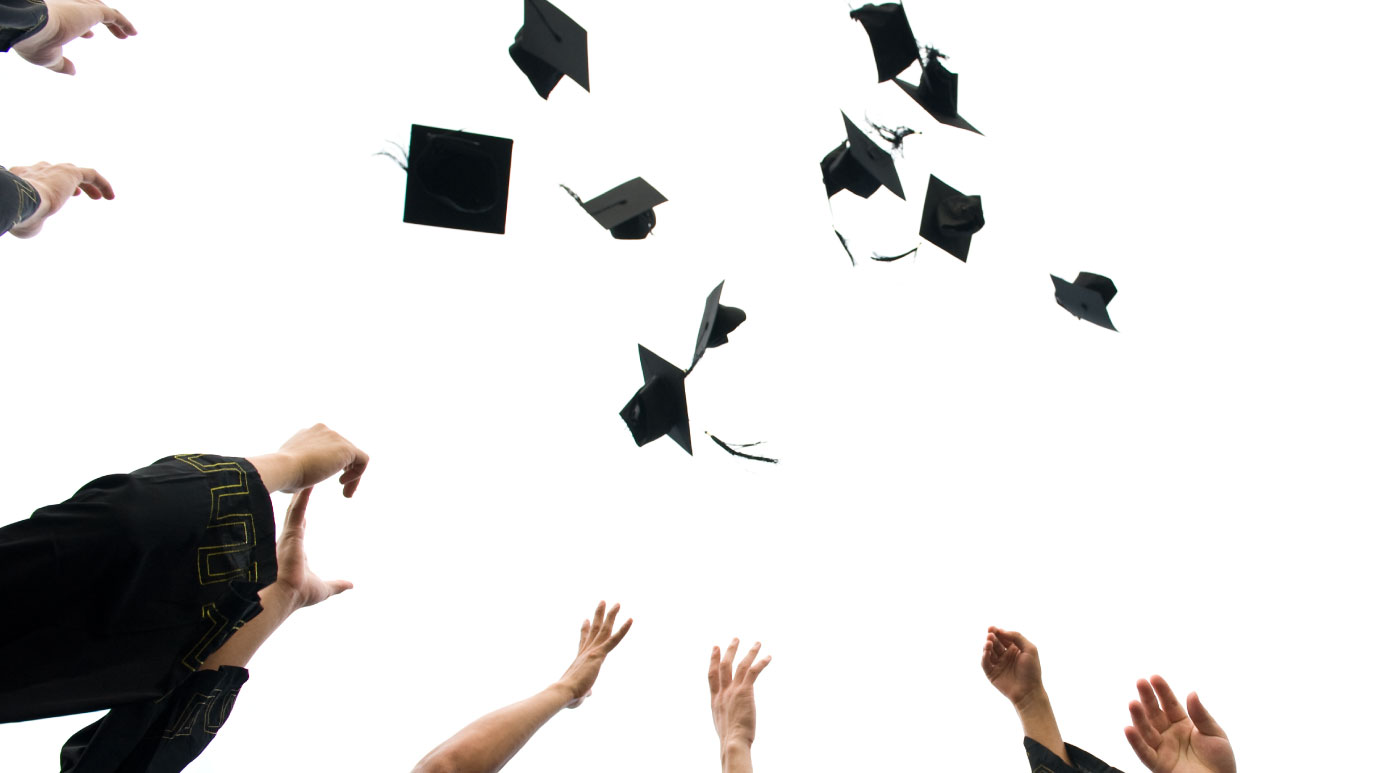 Washington State University first began offering online courses in 1992, which qualifies as "prehistoric" in the timeline of internet history. How prehistoric? That was the year someone posted a photo on the internet for the first time. It was the year that saw the phrase "surfing the internet" become a thing, even though most people had no idea what "the internet" was. Anyway, it was a long time ago, which means WSU has had a lot of experience in the world of distance learning.
Unsurprisingly, the school treats its online students the same as the ones who matriculate on campus in Pullman, WA. WSU's Global Campus features the same curriculum and same instructors, and the school tries to make the experience feel more communal with student engagement activities like live webinars, meet-ups, clubs, etc. For its efforts, WSU earns high rankings in U.S. News and World Report's overview of online programs, including No. 13 for Best Online MBA Programs.
Marketing is one of four concentrations within the MBA, along with finance, international business, and hospitality business management, anchored by three courses: International Marketing Management, New Product Marketing, and Promotional Management. They build on Marketing Management, one of the nine core courses in the MBA degree. WSU says the marketing concentration allows students to understand consumer behavior and the psychology behind it, analyze and react to consumer trends, grasp the differences between foreign and domestic markets and learn to work with those differences, and more. All of the coursework adds up to 36 credits: 21 core, nine from the marketing concentration, and six more from three capstone courses.
For the final capstone course, students create a business plan, and the two preceding capstone courses prepare them for what they need to deliver—first with a feasibility study, then creating the plan based on the study. The whole shebang can be completed as quickly as 22 to 29 months, according to WSU, but may take longer if your undergraduate and/or professional experience lacks business competencies. In that case, WSU offers a suite of seven foundation courses, providing basics in operations management, business law, marketing, finance, and more. People who earned a bachelor's degree in business or took equivalent courses with a B average are exempt, but students need to confer with an enrollment advisor to plan their approach.
The coolest part of WSU's MBA program is an optional field study, where students travel to Finland and Estonia for a weeklong residency—really putting the "distance" in "distance learning." The idea is the trip gives students a peek into businesses in some of the world's fastest growing economies, taking "an in-depth look into how digital citizenship affects entrepreneurs" and checking out international tourism strategies.
Also notable for WSU: what defines its admissions approach. The school takes its land-grant mission seriously, so it wants to be open to just about anyone who's willing to do the work. So it evaluates "the whole of a person's experiences" when considering admission, with no one thing defining the candidacy of prospective students. They'll need transcripts, a resume, one letter of recommendation, a statement of purpose, and a GMAT score (which can be waived based on certain criteria). They'll also need $17,297 per academic year, which is about the median price for schools in our top 10.
Master of Business Administration in Marketing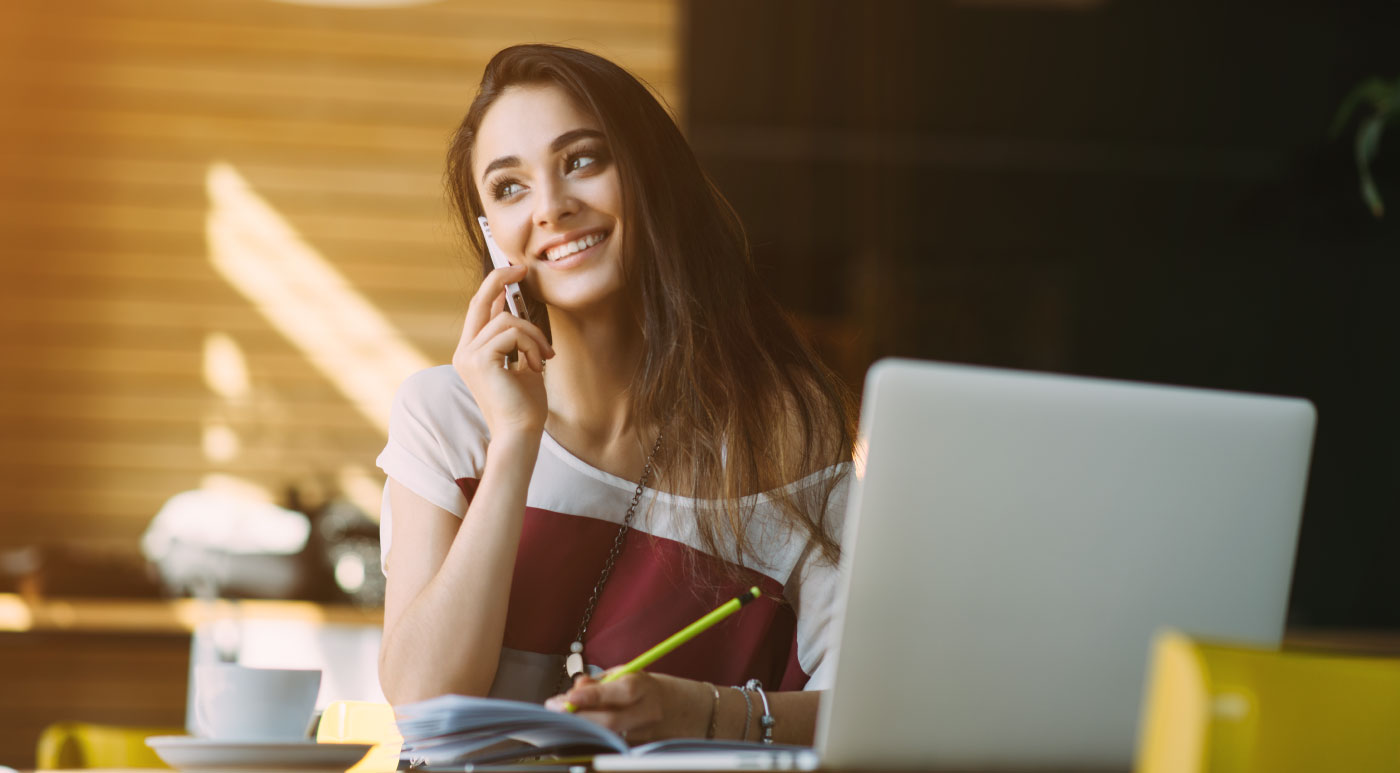 Florida Tech was founded in 1958 to educate professionals working in Florida's Space Coast, so it may seem like a surprising fit for a marketing concentration in an MBA. But Florida Tech comes in hot with a list of things students will learn in its program: how to identify marketing opportunities and develop successful strategies; how to position a brand and build equity; how to use statistical and economic data to identify and manage risk; how to integrate financial, personnel, operations, and marketing initiatives; and more.
The MBA program offers a mix of "core business fundamentals with an in-depth knowledge of marketing strategies, consumer behavior, market research, multinational business policy, product management, and legal responsibility." That comes from 36 credits of study, 21 from core courses, 12 from marketing specialization courses, and a three-credit capstone. Included with the core coursework—featuring classes like Managerial Economics, Managerial Accounting, Essentials of Business Development 1 and 2—are two general electives, chosen based on the student's goals and interests. The marketing specialization curriculum comes from four courses: Strategic Marketing, International Business, Consumer Behavior Strategies, and Advanced Market Research. The capstone, which rules dictate must be taken the final semester before graduation, uses real-world examples and simulations to provide a practical grounding in what could easily get lost in hypotheticals.
The whole process takes two years to complete, with the 12 courses in the program running eight weeks apiece. Getting into the program is a surprisingly simple process: Florida Tech handles the transcripts once you submit a request form, there's no GRE or GMAT requirement, no letters of recommendation or resume, and no application fee. Florida Tech is the only school on this list that doesn't charge one, but maybe it's included in the overall price, because Florida Tech doesn't come cheap: $34,139, nearly double the median price for this list and a whole lot more than the average.
While that is a lot of money, especially for a degree earned exclusively online, the school tries to make the money count. When students are accepted into the program, they work with student representatives that help them prepare, from answering questions about the online learning process, to assisting with class registration and ordering textbooks. Students interact with classmates and their instructors via discussion boards, email, and chats.
The courses themselves take a variety of formats, with a lot of video and interactive media. The asynchronous setup means students don't have to be at a certain place at a certain time to do their work – they learn on their own time, while minding the due dates for assignments. How much time students spend on each class every week varies; instructors will provide all the requirements when classes begin. As coursework winds down, students can work with Florida Tech's Career Management Services to assist with writing a good resume and looking for a job.
Master of Business Administration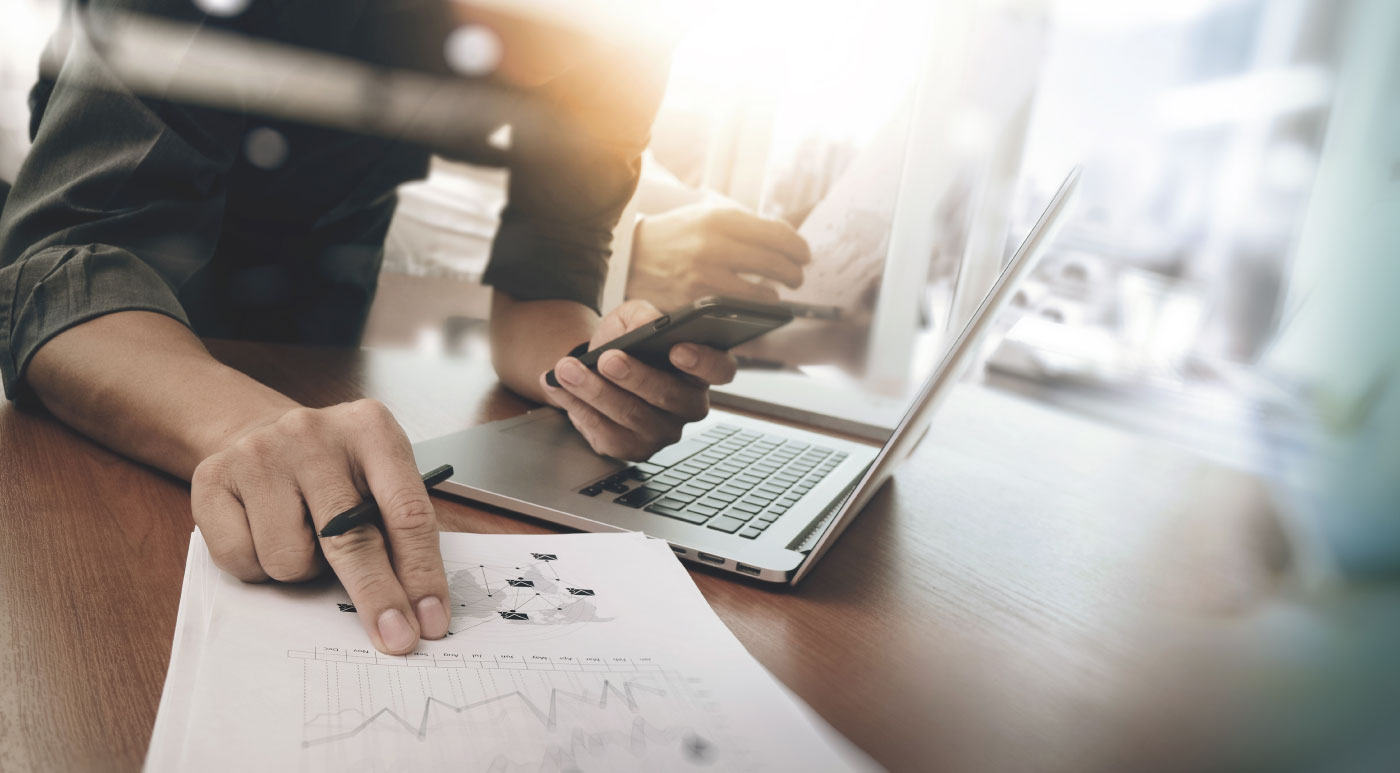 On its website, the University of Cincinnati lists 11 "firsts" associated with the school from the first oral polio vaccine (by U. of C. researcher Albert Sabin), to the "first safe anti-knock gasoline" (take that, creators of the first dangerous anti-knock gasoline), to the spiritual ancestor of online learning, the first degree program offered via satellite. These days, online learning remains a focus at U. of C., with the school racking up five top 20 spots for online learning rankings by U.S. News and World Report and, pertinent to this degree, No. 66 for Best Online MBA Programs.
Like so many other schools, Cincinnati offers marketing as a concentration area within an MBA. Students take 26 credit hours of program courses and up to six electives (for 12 credit hours) in marketing. The curriculum offers eight courses in marketing, including Marketing for Managers, Systematic Innovation Tools, Buyer Behavior, New Product Development, and others. All of it concludes with a capstone project, where students "demonstrate competency in applying both the strategy and functional course concepts and tools in an integrative experience," though what exactly that means isn't clear.
The MBA program itself requires 38 credit hours, though the coursework can jump to 48 credit hours if students need to take 10 hours of business foundations courses. Those can be waived if they have "demonstrated previous undergraduate coursework," which an enrollment advisor can verify. Speaking of enrollment, it's the usual stuff: a bachelor's degree from an accredited institution with a B grade average, GMAT/GRE scores or a waiver (earned via professional experience and having another degree or CPA certification), resume, goal statement, letters of recommendation, and transcripts.
Like Washington State University above, the University of Cincinnati assesses admissions "in a holistic manner," such as "academic and professional achievement, strong communication skills, and a proven track record of leadership." Applicants who don't quite clear all of the hurdles may still earn conditional admittance. Once in, the program can be completed in only one year, though probably longer if foundational courses are involved. Expect to spend $20,085 per academic year, which in this case may just be one.
Coursework is completed via Blackboard, and the university offers several tutorials online to understand how the process works. There are also videos providing general guidance on topics like instructor expectations, time management, distance learning myths, and that annoying portmanteau, netiquette. Online students also have a variety of library resources at their fingertips, including librarians specializing in certain subjects, specialized guides—the business one has 73 different topics—and instructions on finding scholarly and peer-reviewed articles. The university also offers Enrollment Services Advisors and Student Success Coordinators to assist with admissions and course selection, respectively, in what U. of C. calls "start-to-graduation support."
Master of Science in Marketing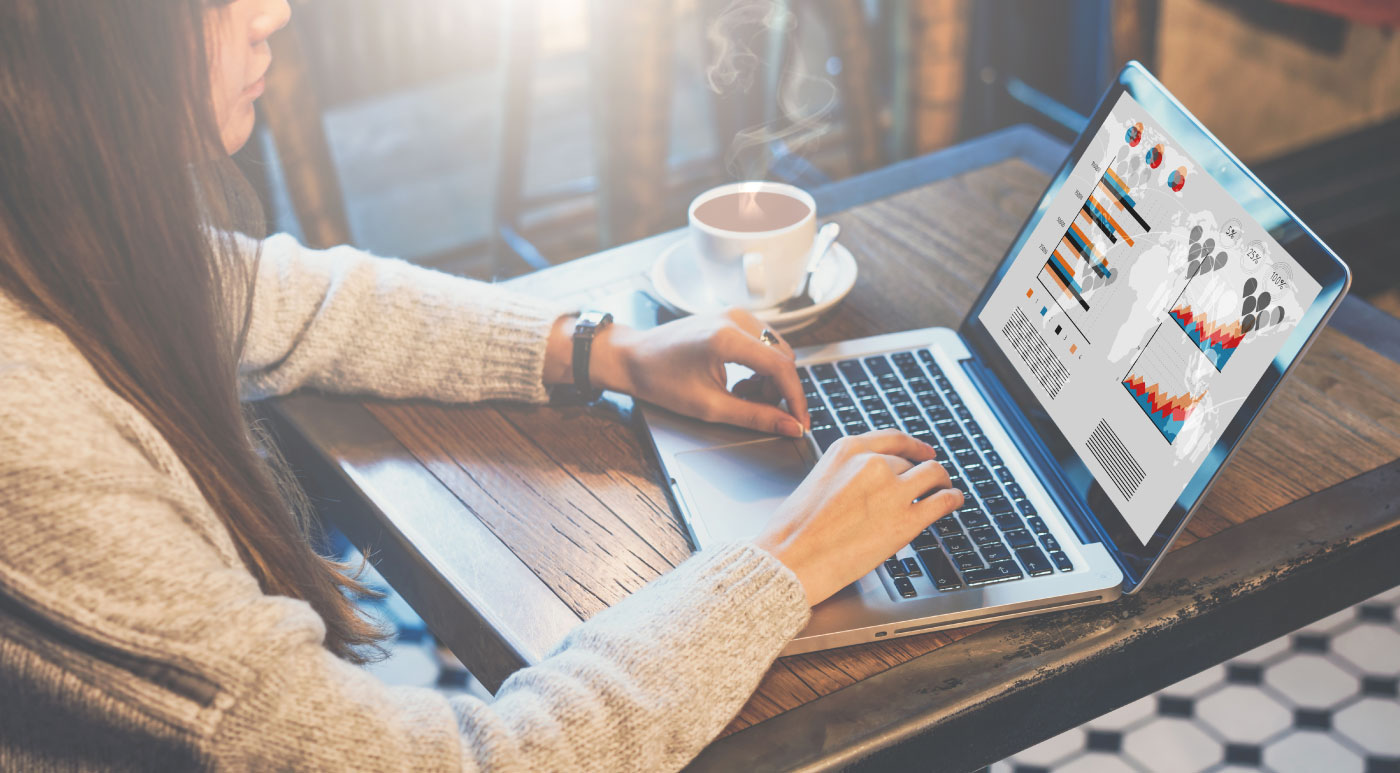 Where many programs on this list limit their marketing curriculum to a concentration within a broader degree, San Francisco's Golden Gate University offers discrete marketing concentrations within its MS in marketing. The whole degree is geared toward marketing, with three specialty areas within it: digital marketing, marketing analytics, and a bespoke "individualized concentration" created by the student and advisor, perhaps in brand management, PR, or integrated marketing communications, as the school suggests.
The point is that Golden Gate University devotes all of the attention in its program to marketing itself, and for a field as vast and nuanced as marketing, that's a good thing. The school also keeps admission requirements minimal: Prospective students need a bachelor's degree and the right skills—beyond the proficiency basics, they also need the "quantitative, writing, and computing skills" and "academic and professional capability" to hack it on the graduate level.
What are the proficiency basics? Golden Gate lists three areas: business, math, and writing. The business one requires knowledge of U.S. business practices, math needs a skill level commensurate with GGU's Intermediate Algebra course, and the writing one requires a Graduate Writing Placement Exam. In it, students have to read an article and write a multi-paragraph response. Students with a high GRE or GMAT score can earn a waiver for the test, though.
The program itself requires 39 units to graduate: nine from foundation (Fundamentals of Business, Professional Skills for Business, Data Analysis for Managers), 18 from core courses (Marketing Management, Consumer Behavior, Digital Marketing & eCommerce, etc.), and 12 from a concentration (six from concentration classes, six from electives). The program ends with a Marketing Strategy & Planning capstone, a research course that uses case studies for planning long-range market development. GGU's program really shines in the concentrations, though. Digital marketing is a good one, as the website notes, because it's "one of the fastest growing areas of marketing globally."
The curriculum, based on two of three possible courses, studies search engine marketing, web and social network analytics, social media marketing, and e-commerce. Marketing analytics dives deeper into the data with its two classes: Advanced Statistical Analysis with R & Python, and Web & Social Network Analytics. What goes into the individualized concentration depends on the student's interests and career goals, but it offers a way to further specialize their MS for maximum impact after graduation.
Whatever track students take, they can expect to have at least eight learning outcomes, which GGU outlines on its site, including obtaining and applying insights into consumer behavior, using research for marketing purposes, demonstrating analytical and problem-solving skills for making marketing decisions, and much more. The school has 19 faculty members devoted to marketing and public relations, so students draw from a wealth of experience during their studies. Because this is a fairly new program for GGU, we don't have enough information to calculate a net cost for it, so we'll stick to the basic tuition number: $18,900, which is about $1,000 more than the average and median cost for programs on this list.
OTHER NOTABLE PROGRAMS
#11. University of Saint Mary
Location: Leavenworth, KS
Degree: Master of Business Administration – Marketing and Advertising Concentration
Net Price: $20,558
#12. University of Massachusetts – Amherst
Location: Amherst, MA
Degree: Master of Business Administration – Marketing Concentration
Net Price: $21,740
#13. Wichita State University
Location: Wichita, KS
Degree: Master of Business Administration – Marketing
Net Price: $14,256
#14. Saint Joseph's University
Location: Philadelphia
Degree: Master of Science in Marketing
Net Price: $35,344
#15. Bellevue University
Location: Bellevue, NE
Degree: Master of Science in Strategic Marketing
Net Price: $9,635
#16. LaSalle University
Location: Philadelphia
Degree: Master of Business Administration, Marketing Specialization Online
Net Price: $24,473
#17. West Virginia University
Location: Morgantown, WV
Degree: Master of Science in Data Marketing Communications
Net Price: $12,181
#18. University of North Carolina
Location: Chapel Hill, NC
Degree: Master of Business Administration, Marketing concentration
Net Price: $11,649
Location: Bonaventure, NY
Degree: Master of Business Administration
Net Price: $21,613
#20. Saint Leo University
Location: Saint Leo, FL
Degree: Master of Business Administration – Marketing
Net Price: $20,036