Ready to find your ideal master's program?
www.mastersprogramsguide.com is an advertising-supported site. Featured or trusted partner programs and all school search, finder, or match results are for schools that compensate us. This compensation does not influence our school rankings, resource guides, or other editorially-independent information published on this site.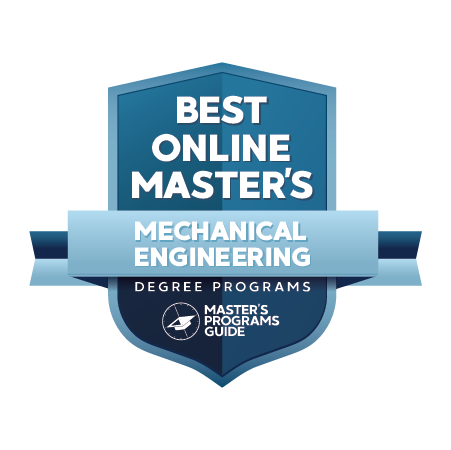 Common Application and Admission Questions
The biggest challenge to starting a graduate degree program is getting accepted! Think about the hurdles you jumped over to get into your undergraduate degree program. Now imagine those same obstacles with bonus ones thrown into the mix. Graduate schools don't look at your high school grades and activities, they look at how you faired in the big leagues. They usually expect to see a cumulative undergraduate Grade Point Average (GPA) of 3.0 as a minimum entry requirement. To be competitive, you'll need better than that. But you can't go back in time, so what can you do to increase your odds of being admitted? 
Also, consider that many schools require applicants to be accepted by their graduate admissions office and by the specific department offering the program. Admissions criteria depends on how many applicants apply for any given year and how strong the competition is. Those are variables you can't control, so what can you do to boost your package? 
One of the best ways to improve your chances is to not put all your eggs in one basket. Review lots of programs. Apply to several universities. Draw up a list of the toughest schools you're interested in and another list of ones you're likely to be accepted by (aka "safety schools"). Somewhere in the middle of those two lists are the schools to focus on, programs you'd be happy to be part of but that aren't a sure bet. 
Find the right program that's a match for your career goals but also your aptitudes and abilities. Many students pick programs they're simply not prepared for. Others select ones that are too easy and don't give them their money's worth. Apply for any programs that you're interested in, as long as you're able to meet the minimums. But stay realistic about your chances. If you're applying to institutions with extremely small admissions rates, make sure you're genuinely qualified. If there's an application requirement you clearly don't meet, it's going to be next to impossible to overcome that. Even in cases where a requirement is "preferred" but not mandatory, you must make a strong case for how you're otherwise highly qualified. 
When you're ready to apply, the most important factor is ensuring your materials are perfect. Pay close attention to all requirements for what should go on your letters of recommendation, resume, or statement of purpose. You may have to customize these documents to each program, especially the statement of purpose. They use these to evaluate how much time you've spent truly thinking about your goals and how their program is suitable. If you use the same cookie-cutter statement for each application, it'll send the wrong message. 
After your packages are drafted up, have someone look over each document you plan to submit. Make sure they edit for errors and clarity while checking that the documents meet all the requirements. If possible, hire a professional with experience in college applications who can help you stand out in the crowd. 
See Also: 10 Best Master's in Industrial Engineering
What About Financial Aid & Scholarships?
Each year, tuition for graduate school goes up, pushing degrees out of financial reach for many students. However, the investment of time, energy, and money offers a major return on investment via higher salaries in the future. That's why so many students are willing to go through the effort to get their Master's degree, if they can find a way to fund it! 
Federal Student Aid is almost always the first place that savvy undergrad students look for loans and grants. Obviously those Department of Education (ED) grants are the most sought after since they don't have to be repaid! However, such federal need-based grants become a bit more limited for graduate students. For example, popular Pell Grants are predominantly for those working on their bachelor's degree. Graduates can apply for Fulbright Grants, TEACH Grants, and Iraq and Afghanistan Service Grants, if applicable for military and veteran students. The Financial Aid for Graduate or Professional Students brochure lists details on these specific grants. 
Students can apply for grants through the Free Application for Federal Student Aid (FAFSA). After this application is filled out, the aid office generates a Student Aid Report (SAR) listing any Expected Family Contribution (EFC). Grad students are independent students and thus probably won't have an EFC, but you'll want to review the SAR form to ensure everything looks accurate. It'll be sent to the schools you listed on your FAFSA, who'll use the information to put together federal aid packages. Don't assume everything is on autopilot, though. Reach out to confirm they received the form and are taking action. After all, they receive thousands of applications each year, not to mention that mail does occasionally get lost. 
While you've got the financial aid office on the phone, ask if there's anything they need you to do. Take notes and write down the contact information for the person you speak with, in case you have to call back. It can save time if you're able to stick with the same staff member instead of having to explain everything each time you call. The Graduate School Preparation Checklist lists many more items you should keep track of during your application process. 
Graduate students who don't qualify for grants are wise to consider applying for a low-interest, unsubsidized loan from the government. Students pay interest on these loans, which can be taken out for as much as $20,500 a year. The amount is decided by the school itself based on how much attendance costs, minus how much other aid is received. There's no requirement to prove specific financial need, unlike subsidized loans for undergraduate students. Check out the Who Gets Aid page for more detailed eligibility requirements on all federal aid options.  
Apart from federal aid, universities list their own college-based awards and options, too. The biggest trick to applying for scholarships or any other aid is to meet the application deadlines. Successful applicants often use a spreadsheet to keep track of cutoff dates. 
How Much Can I Make With a Master's in Mechanical Engineering? 
If you plan to spend several months and several thousands of dollars to get a master's degree in mechanical engineering, it might be nice to know how much money you can earn from having it, right? As you might expect, the range of career options for holders of this degree is wide open. As such, the range of potential salaries is wide, too. But we can home in on a few specifics based on national statistics collected by the Department of Labor, as well as average incomes reported to career informational websites like Payscale and Glassdoor.
Glassdoor cites the average base salary for mechanical engineers as $70,964, with a high end reported at $99,000. The lowest reported income was $53,000. So $71,000 is a ballpark average figure based on nearly 22,000 reports by employees currently working in the field. But there are numerous categories within which mechanical engineers work. From aerospace to automotive, construction, or manufacturing, the industry impacts the salary, as does the size of the company and even the geographic location where an employee works. 
Naturally, years of experience are also a significant factor in how much a mechanical engineer makes. For instance, Glassdoor reports the average salary for an employee with 15 years' experience and working in the aerospace and defense sector for a company with 5,000+ employees as nearly $94,000, with the highest reported salary being $123,000. These salaries do not include any additional cash compensation, which can add thousands more to every base salary. 
PayScale offers a comparable average salary listing for mechanical engineers, showing a median reported salary of $70,191. The highest 10% reported an average income of $98,000 while the lowest 10% reported $53,000. Bonuses added ~$3,000, commissions added ~$7,800, and profit-sharing added nearly $2,500. Those holding advanced degrees will be in the higher end of the spectrum, along with those with the most work experience and responsibilities.
The Department of Labor's Bureau of Labor Statistics (BLS) is a very helpful tool created by the government to offer employment-related data. Its online Occupational Outlook Handbook gives us a great overview of mechanical engineer facts, including median pay which is listed as $87,370 a year, as of 2018. The highest-paid 10% earned close to $100,000 working in scientific research and development services areas. This was followed by workers in the computer and electronic product manufacturing industry, who made $93,070 a year on average. 
There were 312,900 working mechanical engineers as of 2018. BLS cites a 4% projected job growth rate. That is equal to the national average of all jobs, but the bureau notes that mechanical engineers who are knowledgeable on current software, 3D printing, computational design, and virtual simulation should expect to be in higher-than-average demand due to the savings their skills can bring to the table. Something to think about as you consider your future graduate programs and plan of study!  
Notable Statistics
The states with the highest employment of mechanical engineers are Michigan, California, Texas, Illinois, and Pennsylvania. The states with the highest concentration are Michigan, Wisconsin, New Hampshire, South Carolina, and Minnesota. Interestingly, although Alaska has the lowest employment numbers, those working in the state make the most, with a mean wage of $128,690 (and those living in Anchorage average $147,570!). The next highest-paying states are the District of Columbia, New Mexico, Maryland, and California. 
According to Engineering Management Institute, the biggest companies employing mechanical engineers include NASA, Google, Boeing, Apple, Lockheed Martin, Microsoft, GE, the Department of Energy, Ford, and Walt Disney. The National Science Foundation publishes STEM Education data each year listing which degrees attract the most students. Out of the main fields of engineering study (aerospace, chemical, electrical, industrial, materials, and mechanical), mechanical engineering was the most popularly pursued. 
Engineers often apply for a Professional Engineering license in order to take on positions of greater responsibility and increase earnings potential. A graduate degree is not required in order to take the necessary competency exams to get their state license. However, it would clearly help prepare exam takers for the rigorous Fundamentals of Engineering and the Principles and Practice of Engineering tests. The National Council of Examiners for Engineering and Surveying (NCEES) provides detailed information about these exams. 
In addition to regional accreditation boards, many universities seek out program-specific accreditation. ABET is an organization devoted to providing thorough reviews to ensure that STEM-related programs meet the most stringent standards. Programs accredited by ABET are considered to be among the most desirable, and employers do pay attention to such details. There's nothing wrong with enrolling in a program that ABET didn't review. However, holding a degree from an ABET-accredited program is certainly an additional selling point to include on a resume.
Of all the professional engineering organizations, one of the largest is the American Society of Mechanical Engineers (ASME). This esteemed not-for-profit group has been in existence since 1880 and has spread to over 140 nations. Thirty-two thousand of its 100,000-strong network are university students, many of which benefit greatly from the ample opportunities for strategic collaboration, expert mentorship, impactful career guidance, and technical skills enhancement. Another important group is the Society of Women Engineers, with 40,000 members around the world and growing! SWE features scholarship awards for graduate female students, with over $810,000 given out in 2019 alone.
Mechanical engineering is one of the world's oldest trades, counting among its ranks such historical legends as Leonardo da Vinci, Joseph Bramah, Rudolf Diesel, George Stephenson, Thomas Alva Edison, Nikola Tesla, and thousands more who've made world-changing contributions to society. This is an area of intense study with applications across virtually any industry, which is why pursuing a graduate degree in mechanical engineering makes perfect sense. The only question is which program is right for you? We hope our list of the 10 Best online master's programs in mechanical engineering will help you make the best decision!
Our Ranking Criteria 
We have a time-tested four-part formula designed for ranking the best colleges in the nation that we'd love to share with you. We prioritize four major factors: Earnings Potential, Affordability, Student Satisfaction, and Selectivity. Reliable research and well-harvested data are the main ingredients in our recipe for success. We don't make recommendations based on personal opinions, or financial incentives. Our revenue and content are completely separate, and sponsored schools have no impact on our rankings. The only way to make it onto one of our lists is to have an incredible academic program! 
What Are the Best Online Master's Programs in Mechanical Engineering?
We know that you have educational goals that you're itching to pursue, but you may not know where to start. The editors of Master's Programs Guide utilize a unique ranking methodology based on the following three aspects:
40% Potential Salary After Graduation: Average mid-career salary of school alumni 
30% Institutional Accreditation: Regional and National Accreditation for the 2019-2020 school year 
30% Overall Degree Affordability: Average cost of undergraduate and graduate tuition per school
At Master's Programs Guide, we strive to do our best to guide you and your family toward a fruitful academic career. The pursuit of knowledge is a noble one, and we want to help you reach your goals. 
Master of Science in Mechanical Engineering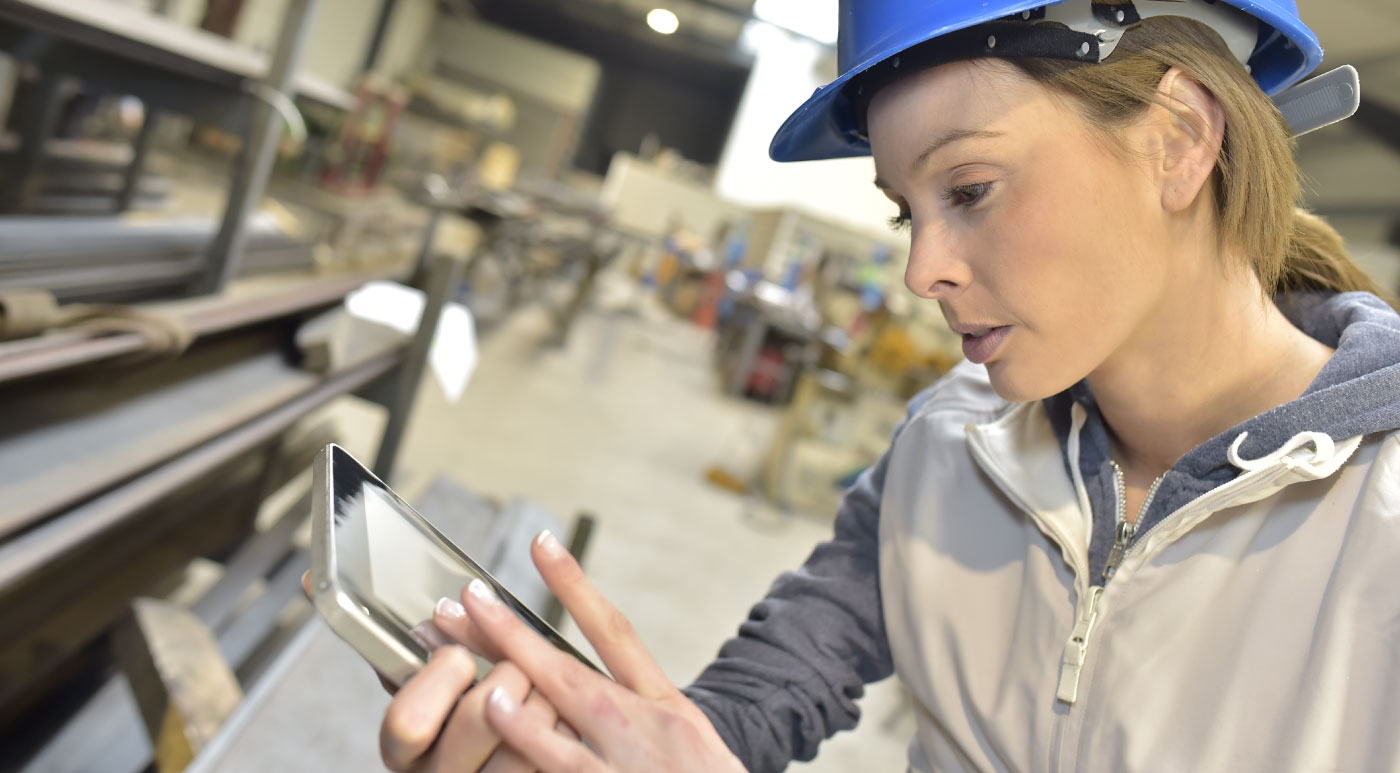 Georgia Institute of Technology, aka Georgia Tech, has been conferring master's degrees in mechanical engineering for nearly 100 years! Through its George W. Woodruff School of Mechanical Engineering, it now offers an online Master of Science in mechanical engineering with a minimum of 30 credit hours required. Students complete both a major and minor and have the option to work on a nine-credit thesis project or take more major-related classes. Note: the minor concentration is not referenced on university transcripts. 
The curriculum is designed to prepare professional engineers ready to analyze and solve problems using advanced research and innovative methods, often as an effective member of a team. At least 18 credits of coursework must fall under the Mechanical Engineering (ME) course description code, with other classes allowed from the College of Computing, College of Engineering, or College of Science. Many classes are only offered one time per year, so it is important to plan ahead. Students can take up to six 400-level credits, with the rest being higher level. Any classes that a student receives a "C" grade or lower cannot be counted toward their degree requirements. 
Online coursework is accessible at the student's convenience. Students will interact on discussion boards and turn in assignments via Georgia Tech's digital learning platform. Video conferencing is made possible via BlueJeans software. Those electing to complete a thesis will work with an advisor to develop their thesis topic after discussing suitable options with other faculty. The advisor will also assist in creating a three-person thesis reading committee. 
Applicants will submit official transcripts to the grad school, along with official GRE or GMAT scores. Depending on citizenship or residency status, applicants will need to provide proof of lawful presence or a copy of their Permanent Resident Card. They will also provide the contact information of two or three recommendations and are encouraged to send in resumes and unofficial GRE or GMAT score sheets. International students will include English translations of transcripts, as well as Test of English as a Foreign Language (TOEFL) or International English Language Testing System (IELTS) scores. 
Georgia Tech's online programs are accredited by the Southern Association of Colleges and Schools Commission on Colleges. The university's School of Mechanical Engineering has 100 Ph.D. holding faculty members, 36 adjunct members, and 57 research faculty involved in projects related to acoustics, automation, bioengineering, fluid mechanics, manufacturing, medical physics, nanoengineering, nuclear engineering, and much more. The school also has an extensive alumni network which publishes MEGaTech, a monthly e-newsletter listing current happenings. 
The College of Engineering itself is highly-ranked as the No. 7 Best Engineering School in the nation on U.S. News & World Report's graduate school listing for 2020. One of its alumni was NASA astronaut John Young, considered the "most experienced astronaut in history." The college also boasts of its high degree of women and minority engineering graduate students within its diverse student body. Hispanic Business Magazine recognized the institution as being No. 1 for Hispanic graduate students. 
Master of Engineering (M.Eng.) in Mechanical Engineering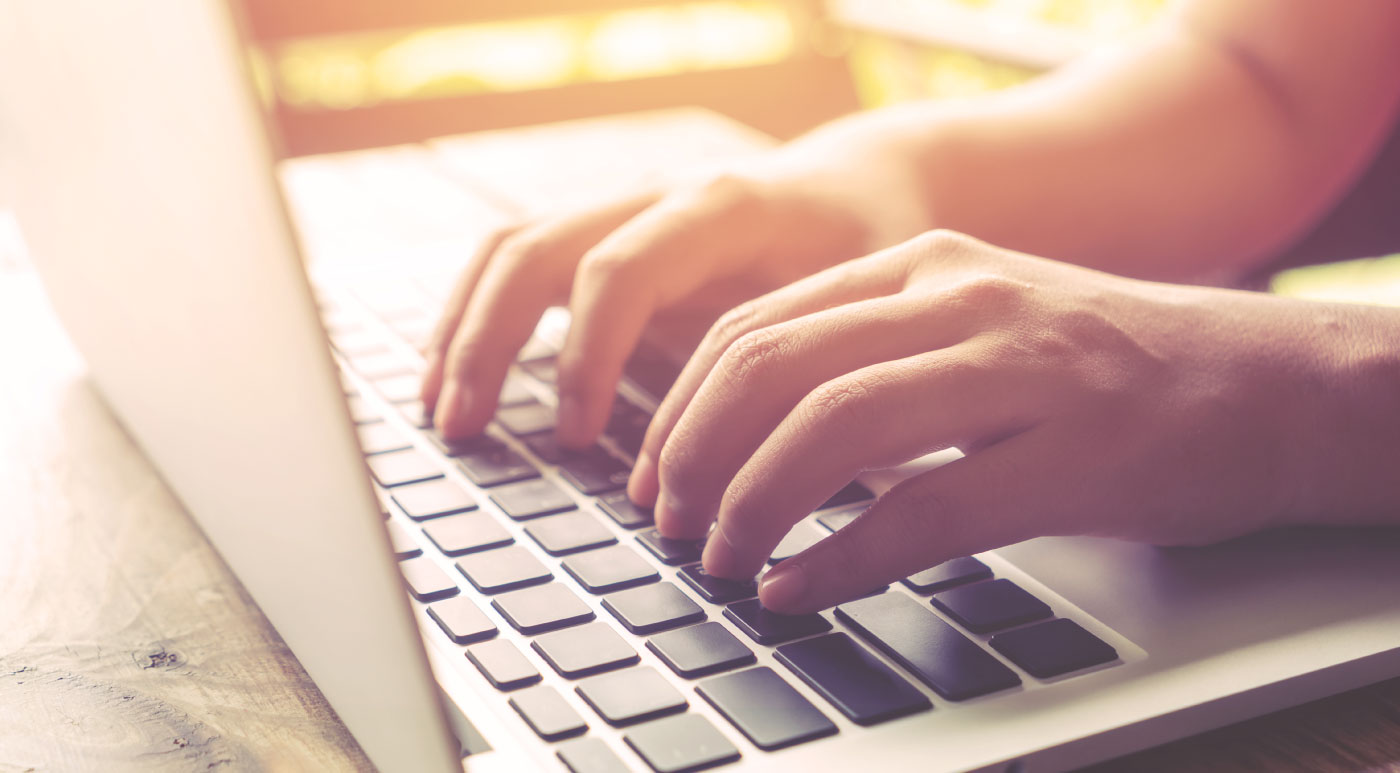 Founded in 1876, Texas A&M not only has one of America's largest student bodies but also one of its largest engineering schools! Under the renowned College of Engineering, the J. Mike Walker '66 Department of Mechanical Engineering offers a very flexible 30-credit hour online Master of Engineering in mechanical engineering which requires no graduate thesis. Also offered on-campus, the program's online plan of study includes one mandatory math course in modeling and analysis plus nine technical electives. 
Distance learning classes are taught asynchronously, so students can access content when it's convenient. There are no specific login times. Online course options include, but are not limited to:
Theory of Elasticity 
Engineering Dynamics 
Advanced Engineering Thermodynamics 
Fluid Mechanics 
Control System Design
Advanced Product Design
Compressible Flow
Mechanics of Robot Manipulators
Mechanical Vibration
Lubrication Theory
To graduate, students must complete and submit a comprehensive portfolio. This portfolio will be built over the course of the program and should include graded and other research materials to be reviewed by faculty as a cross-check to ensure the student has sufficiently met program outcomes. Outcomes cover the graduates' awareness of modern issues, ability to communicate effectively, and aptitude for applying learned concepts to use applicable skills and tools to solve real-world problems in the mechanical engineering realm. 
Applicants to Texas A&M's online Master of Engineering in mechanical engineering program must turn in a statement of purpose, general Graduate Record Examination (GRE) scores, unofficial transcripts, and three letters of recommendation. International students will need to submit an official Test of English as a Foreign Language (TOEFL) or International English Language Testing System (IELTS) scores. Transfer students must speak with a graduate academic advisor to determine the transferability of prior coursework. Although a bachelor's in an engineering field isn't required, those without an engineering undergraduate degree are advised to use the department's catalog comparison sheet to determine if leveling courses are required. Texas A&M online students have a maximum of seven consecutive years to finish all degree requirements. The department offers mechanical engineering graduate students a downloadable New Student Orientation presentation filled with important facts and student resources information. 
The College of Engineering faculty corps is filled with American Society of Mechanical Engineers members and fellows, many of whom are also editors on engineering periodicals and active members of the American Society for Engineering Education, Institute of Electrical and Electronics Engineers, and other esteemed organizations. Faculty are also heavily invested in numerous research projects funded by a wide variety of private, federal, and state entities.
U.S. News & World Report lists Texas A&M as No. 15 on its 2020 list of Best Engineering Schools. Graduates of the program are issued the same transcripts and conferred the same degree whether they attend online or on-campus. Documents don't list the delivery method of the curriculum. Graduates go on to become some of the most sought-after engineering recruits in the nation, with students reportedly garnering at least two high-paying job offers soon after degree completion. 
Master of Science in Mechanical Engineering (MSME)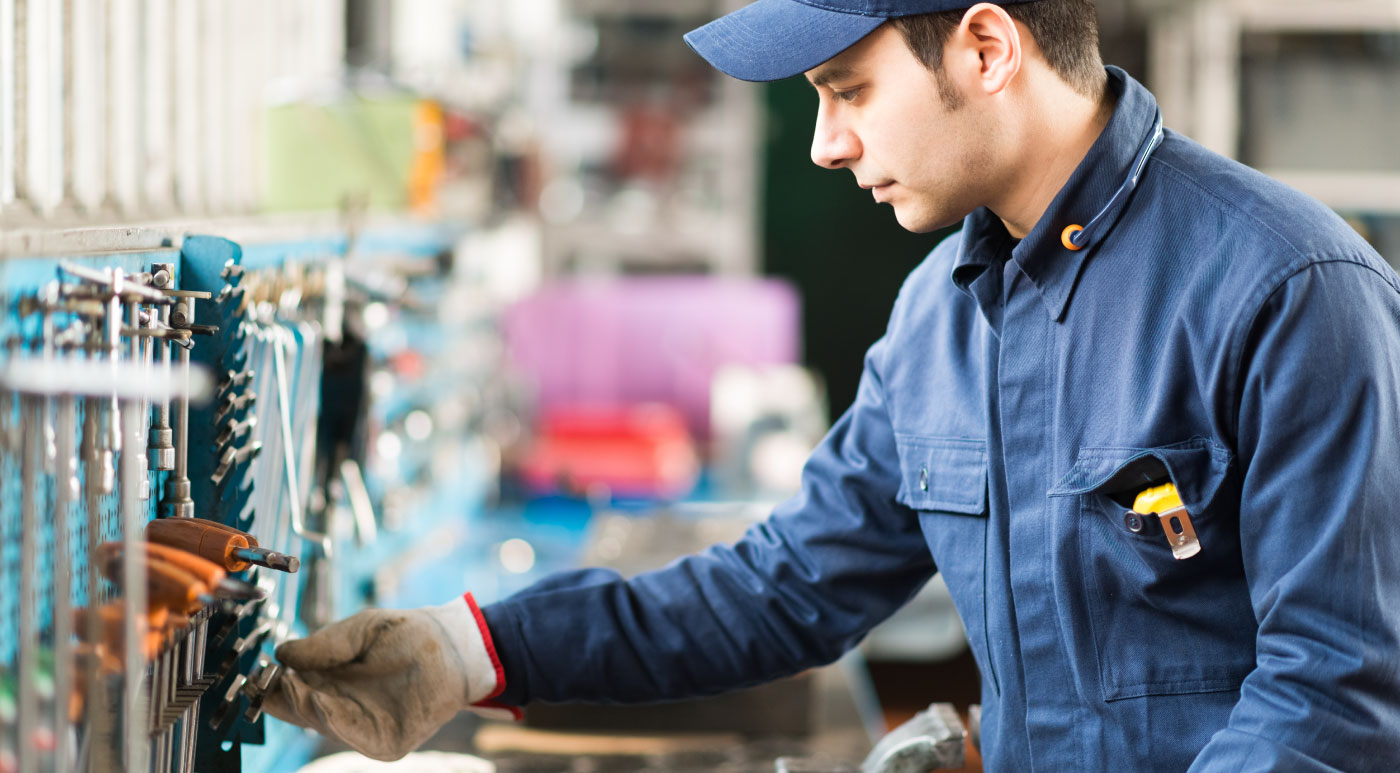 North Carolina State University, better known as NC State, is a public land-grant institution and self-proclaimed "powerhouse" when it comes to STEM education. The university also excels at making education accessible and as affordable as possible. One of its most exciting offerings is the 30-credit hour online Master of Science in mechanical engineering degree featuring the same coursework as the school's on-campus program. In fact, classes are so rigorous that the department recommends online students enroll in only one class for their initial semester and suggests limiting the number of classes afterward. 
In total, the curriculum includes at least six mechanical and aerospace engineering (MAE) classes, plus a Project Work course. Three electives taken in either math, statistics, or engineering will round out degree requirements. The course catalog lists numerous MAE options to select from, including: 
Advanced Engineering Thermodynamics
Fluid Dynamics Of Combustion 
Heat Transfer Theory and Applications
Principles of Structural Vibration
Engineering Design Optimization
Design of Electromechanical Systems
Fracture Mechanics
Airfoil Theory
Special Topics
Course loads for full-time students are typically three classes or nine credit hours, while part-time students may take only one or two classes each semester. Students who work full-time while attending NC State via distance learning should only enroll in a maximum of two classes for subsequent semesters. No thesis is necessary, but students can work on their own or as a team during the Project Work course which is designed to stimulate advanced study into any applicable topic of interest. The school allows up to six years to complete all degree requirements.
 Online students benefit from a wide range of support services, including academic and technical support. Advisors assist with mapping out the necessary plan of study and will help ensure progress is being maintained throughout the program. NC State takes pride in delivering their program content through their WolfWare platform, which offers a modern, flexible means to view lectures, participate in classroom activities, and engage with peers and faculty. 
To apply, students should possess a bachelor's in an engineering field with a 3.0 GPA or better. Students may be accepted in different categories: full graduate standing, provisional admission, and unclassified. Provisionally admitted students are those without sufficient prior foundational coursework, who may need to take prerequisite mechanical engineering classes. Unclassified students are in a temporary, non-degree seeking status and can take up to 12 credits as such. 
Graduate applicants can request to transfer up to 12 credits. NC State program is accredited by the Southern Association of Colleges and Schools Commission on Colleges. With a slogan of "Think and Do," the school focuses on turning education into action as it prepares students to strive for career success and the ability to perform impactful, sponsored research leading to commercialization. In fact, over 135 startups have been formed thanks to NC State research. U.S. News & World Report ranks the university in multiple areas, including No. 31 in Most Innovative Schools, No. 34 in Top Public Schools, and No. 69 in Best Value Schools. 
Master of Engineering (M.E.) – Mechanical Engineering Specialization – Materials Engineering Focus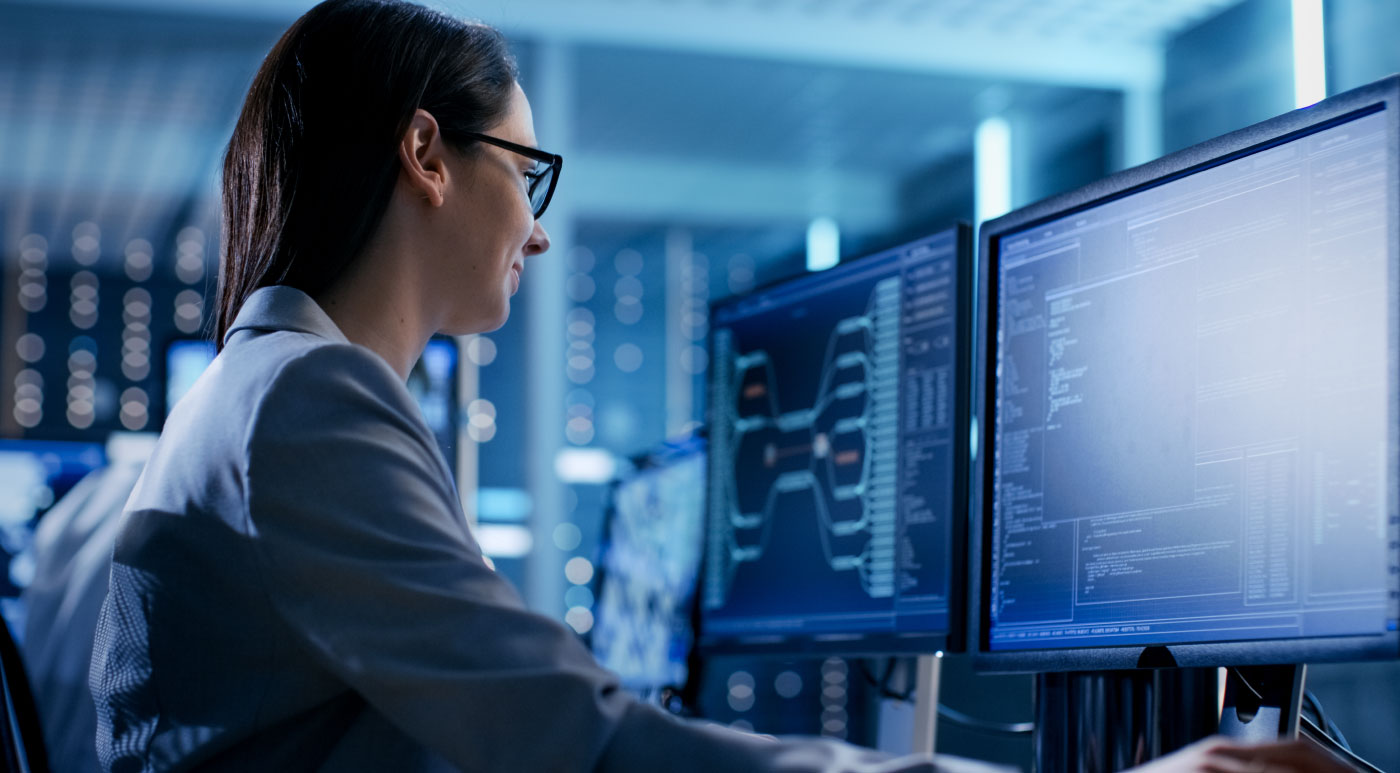 Colorado State University is on a mission to improve access to high-quality graduate education through modern, flexible delivery methods. CSU's online Master of Engineering in mechanical engineering curriculum teaches students advanced technical problem analysis techniques, instruction on designing projects, planning budgets, and comprehensive training on how to select the right materials for a given mechanical engineering project. Though the focus is on materials engineering, the degree also stresses the importance of evaluating and making decisions related to any environmental impacts associated with the work and the finished product. 
The 30-credit hour program, offered through the Department of Mechanical Engineering, takes up to two years to finish. It is flexible enough to allow students to pursue their own specific areas of deeper study, in order to best prepare for their desired future careers or other educational goals. Three core courses will be selected from the following topics: Manufacturing Engineering, Metals and Alloys, Advanced Composite Materials, Materials Engineering, and Materials Issues in Mechanical Design. Remaining credits are the student's choice from 16 electives, which include: Applied Engineering Economy, Reliability Engineering, Simulation Modeling and Experimentation, Cell and Tissue Engineering, Biofluid Mechanics, Micro-Electro-Mechanical Devices, and many more. CSU students can even take applicable electives not on the standard list, with departmental approval. 
The online format of CSU's master's in mechanical engineering program does not detract from academic rigor involved. Faculty are experienced experts in the field who work with graduate students to ensure they receive a practical education with an emphasis on using real-world industry case studies. Students also put theory into practice on many projects which involve collaboration with classmates. These group projects improve team coordination efforts while working to overcome simulated challenges based on actual mechanical engineering problems. 
Classes are taught asynchronously via Canvas. Students will view the same lectures given to on-campus peers, but at their own convenience. Course content is accessed completely online, with all communication between classmates and faculty done via discussion boards or email. CSU notes that an average online student should plan for up to 12 hours of weekly time commitment per class. 
CSU's program keeps industry needs in mind, training students to meet the demand for highly qualified mechanical engineers ready to put their critical skills to work immediately. Graduates go on to work in a wide range of sectors, such as automobile or aerospace design, renewable energy, manufacturing, public service, consulting, entrepreneurial startups, and many other opportunities. 
Applicants to Colorado State University's program should possess a bachelor's in an engineering-related field. Students who majored in another field can message the department to determine what additional coursework might be needed to qualify. Also needed are undergraduate GPA of 3.0 and sufficient calculus, differential equations, and physics coursework. Applicants will also submit a 700-word statement of purpose, resume, and three letters of reference. International students should have a TOEFL score of 80 or IELTS score of 6.5. GRE scores aren't required but can be included if they strengthen the package. 
MS in Engineering-Mechanical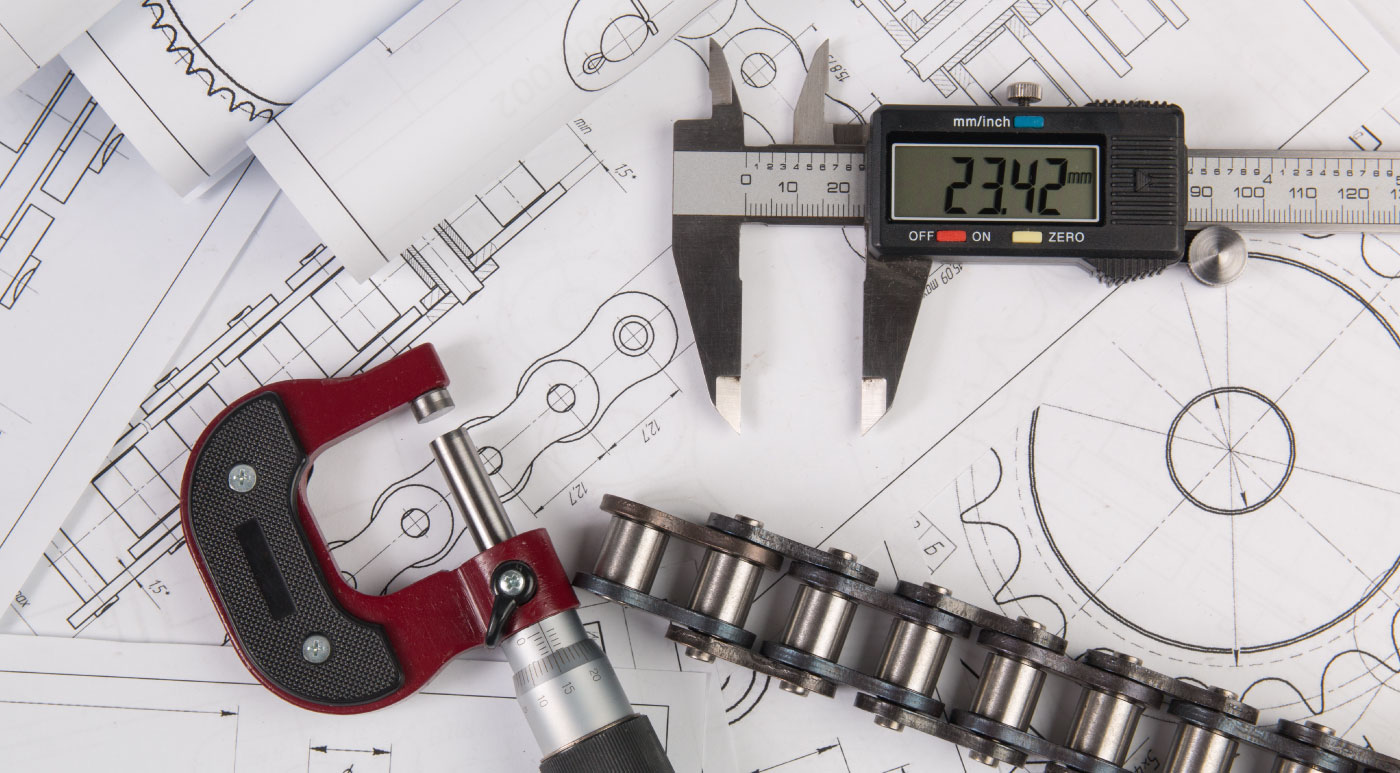 Renowned for its vibrant arts and cultural programs, the University of California, Los Angeles, is also recognized as a world-class leader in STEM fields. In an effort to make its educational opportunities more accessible, UCLA offers many of its programs online. Made with part-time and working students in mind, the university keeps things flexible by allowing students to obtain their online graduate engineering degree with a focus area of their choice. Taught by faculty from the Henry Samueli School of Engineering and Applied Science, its MS ENGR online program features a Master of Science in engineering with a mechanical concentration. 
This distance education degree requires a minimum of nine courses, of which six are from the Department of Mechanical and Aerospace Engineering. Sample classes include: 
Intro to Finite Element Methods
Microscale and Nanoscale Manufacturing
Digital Control of Physical Systems
Design and Analysis of Smart Grids
Computational Aerodynamics
Nonlinear Elasticity
Analytical Fracture Mechanics
Dynamics of Structures
Rapid Prototyping and Manufacturing
MS ENGR online program students must meet degree breadth requirement classes in aerodynamics and advanced strength of materials if they do not hold a bachelor's in aerospace or mechanical engineering. The curriculum is rounded out with electives, a choice of one graduate-level requirement course (either Linear Elasticity, Dynamics of Structures, or Composites Manufacturing), and a capstone project. The capstone can be done either as a course or by passing three specialty examinations. There is no thesis requirement. Graduate students must complete degree requirements within a maximum of ten academic quarters, with nine being the average. To remain in good academic standing, students must maintain a 3.0 GPA or risk disqualification from the program.  For a comprehensive overview of the program, check out the department's 25-minute information video!
UCLA is highly committed to diversity in admissions! As of the last year that admissions data was captured, the program had 35 applicants, 80% of which were accepted. The total enrollment for that fall term was 45, 14% of which were female and 22% minority students. Applicants to UCLA's online Master of Science in engineering with a mechanical concentration program must send in transcripts of their bachelor's degree, showing a 3.0 GPA in their final two years of study. Undergraduate classes that were taken in engineering should reflect a grade of "A-" or higher. To be competitive, it is also recommended to have either a higher-than-minimum overall GPA or submit GRE scores if they will strengthen the application. 
In order to have a sufficient educational foundation for graduate engineering courses, the undergraduate degree should be in one of the following fields: engineering, physics, mathematics, computer science, or chemistry. Also required are three letters of recommendation, a statement of purpose outlining the applicant's reason for pursuing further education in the field, and how it impacts their employment goals. A separate personal history statement is also needed. International applicants are welcome, but only makes up roughly 3% of program enrollees. For international students, proof of English proficiency is required through TOFEL or IELTS score submission.
Master of Mechanical Engineering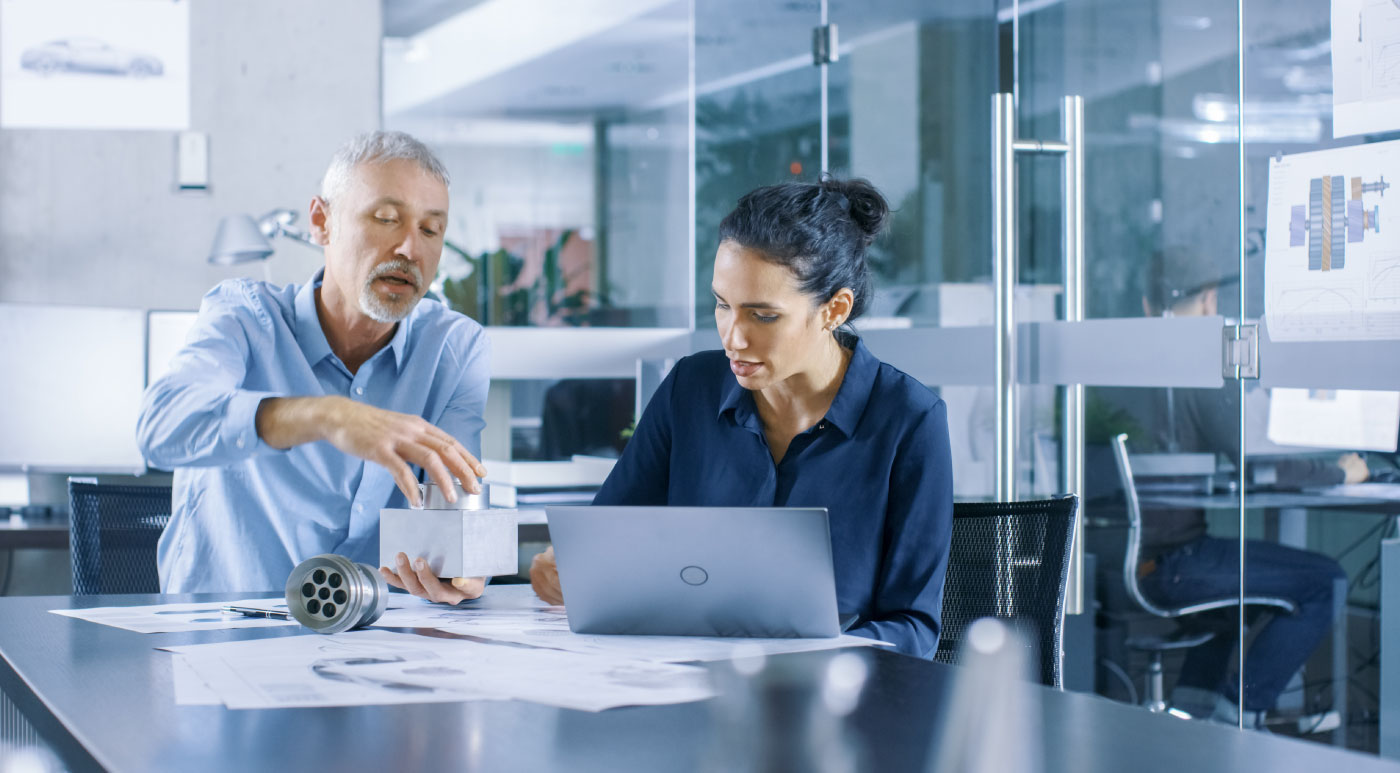 Texas Tech University has been on the forefront of distance learning since 1966, when its "Flying Professors" began teaching engineering to off-campus students. From there Texas Tech continued pushing the envelope on ways to increase accessibility in their degree offerings. Today, through the Howard E. Whitacre Jr. College of Engineering, it is proud to offer its 36-credit hour Master of Science in mechanical engineering fully online. This degree comes with two area specialization options—design or materials and mechanics. 
Students can elect to complete an optional master's report as part of their plan of study. All students must finish nine credit hours related to their chosen area of specialization. They'll also take six credit hours for breadth plus six hours of advanced math. Electives will round out credit requirements and can be from any engineering discipline or other applied sciences. Those wanting to do a master's report are exempt from the comprehensive final exam. 
Course offerings include: 
Advanced Engineering Design
Biomaterials
Computational Mechanics
Contact Mechanics
Digital Human Modeling
Elasticity
Fracture and Failure Analysis
Nanomanufacturing
Physical Metallurgy
TTU's Department of Mechanical Engineering faculty includes several tenured professors who oversee ~$4.7 million in sponsored research and who've been cited ~40,000 times in industry publications for research related to everything from computational mechanics to vortex dynamics, microfluidics, nanoimprinting, and dozens of other topics. These award-winning faculty members teach the same rigorous curriculum via online classes as they do to traditional campus students. Courses have the same start and end dates, no matter which format they are delivered in. Online students also have the same access to helpful student resources, such as the University Career Center which offers webinars related to career exploration, job-seeking, resume help, and even tips on negotiating the best salary!
Students interested in applying to TTU's master's program should submit unofficial transcripts and test scores to the Texas Tech Graduate School, along with a statement of purpose and letters of recommendation. Distance learners living outside of Texas will pay tuition rates that are comparable to the university's standard in-state tuition. TTU also has a Military & Veterans Program designed to assist applicable students with navigating their tuition and associated benefits as they transition into their civilian educational experience. 
The Department of Mechanical Engineering is relatively small in size, with a 2019 enrollment of 72 graduate students and nine master's degrees conferred for 2017-2018 (the most current year listed on their website). It recently won the Teaching Academy Departmental Excellence in Teaching Award. TTU's mechanical engineering curriculum places a critical emphasis on math, physics, and chemistry. Graduates are well-prepared to move into successful careers within a range of private and governmental industries such as aerospace, automotive, refining, electrical power, manufacturing, and even medicine and business administration. The university is the proud alma mater of numerous high-profile alumni including Ed Whitacre, former CEO of AT&T Inc. and General Motors. According to U.S. News & World Report, Texas Tech University is ranked No. 26 for Best Online Graduate Engineering Programs for 2020. 
Master of Science in Mechanical Engineering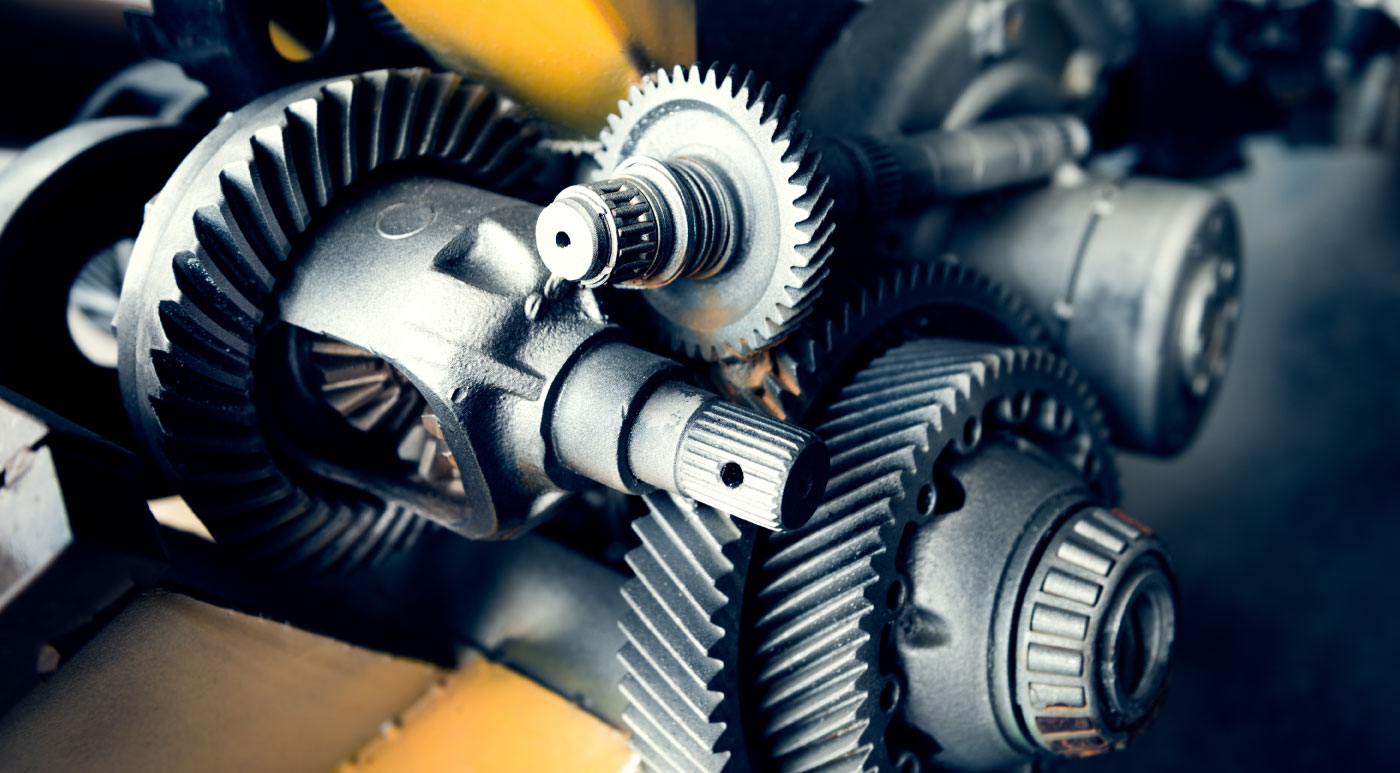 When it comes to teaching, the University of Alabama maintains a global outlook and a sharp focus on offering high-quality graduate education that turns students into subject matter experts. Through its Bama By Distance program offerings, students are now able to attend UA from virtually anywhere in the world! Engineering undergraduates looking for a top-notch online master's program need look no further than UA's 30-credit hour online Master of Science in mechanical engineering. 
Instructed by the esteemed Department of Mechanical Engineering, the degree features identical content to the university's on-campus program. Courses cover topics such as acoustics, biomechanics, computer-aided automation, combustion, energy conservation, internal combustion engines, and much more. Designed for working students, UA's program has no thesis requirement, only a final comprehensive exam which can be done at one of several proctored test centers during the last semester. 
Degree completion requirements for UA's Master of Science in Mechanical Engineering include at least 18 credit hours of Mechanical Engineering courses and six credit hours of math. Students have the freedom to outline their own plan of study based on curriculum offerings, as long as the final plan is vetted by an advisory committee. Class options include: 
Additive friction stir
Biomechanics
Computer-aided automation
Fatigue and fracture mechanics
High strain rate mechanics
Internal combustion engines
Mechatronics
Robotics
Smart manufacturing
Structural mechanics
UA's online programs utilize the same curriculum and demand the same high standards as their campus degrees. Students interact with peers and professors through Blackboard and email, as well as viewing lectures either live or whenever it's convenient. Exams are taken at convenient proctored sites (at local colleges or libraries), as arranged by the Distance Testing Services office. There's even an option to use a live proctoring service online. 
Online UA students will receive access to their individualized account via myBama, from where they can check email, schedule classes, see their grades, check out items from the library, and have access to many other functions. Bama By Distance also extends the same array of university student services, including academic counseling, admissions assistance, financial aid support, veteran support, and technical support for problems with classes or software. Speaking of technology, UA recommends students use a computer running Windows Vista (or better) or Mac OS 10.7 (or better), and to use a headset and microphone. 
Applicants to this program need a minimum 3.0 GPA or higher on their bachelor's degree, which should preferably be in mechanical engineering. Those holding degrees in related fields can apply but must meet prerequisite coursework. Competitive applicants will possess a strong GPA and a GRE (combined Verbal/Quantitative) score of 300. Applicants may swap five years of work experience of work in the field in lieu of the GRE. Transfer students can request departmental approval of transferring suitable credits. 
University of Alabama's online programs are accredited by the Southern Association of Colleges and Schools Commission on Colleges. The school, through the College of Continuing Studies, features dozens of scholarship opportunities specifically for distance education learners. 
Master of Engineering in Mechanical Engineering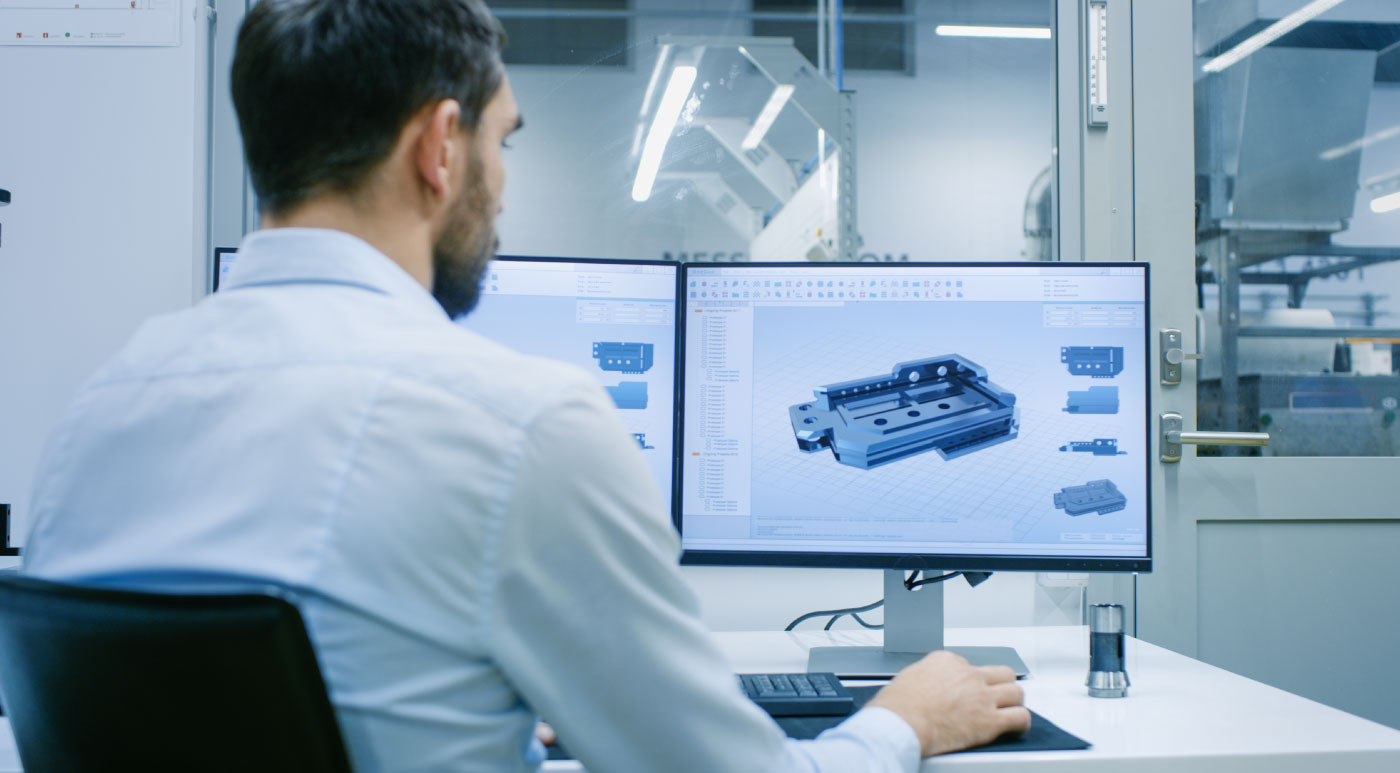 Like many historical American universities, Iowa State University was founded as a land-grant institution with both liberal and practical educational training in mind. Established in 1858 as the Iowa Agricultural College and Model Farm, it soon began teaching "mechanic arts." Over a century and a half later, ISU is able to extend its offerings around the globe through online learning. Its 30-credit hour, coursework-only Master of Engineering in mechanical engineering was crafted to allow students as much flexibility as possible to arrange their own unique plan of study in conjunction with advisement from experienced committee members. 
By tailoring their own degree path, students have ample freedom to explore the topics that inspire them the most while faculty ensure the courses are a perfect match for the students' future goals. Half of all credit hours must be related to mechanical engineering. Class topics include: 
Advanced Combustion 
Advanced Control Design 
Advanced Heat Transfer 
Advanced Machine Design
Digital Feedback Control Systems
Economics and Policy of Engineered Energy Systems
Engineering Acoustics
Machine Vision 
Micro and Nanoscale Mechanics 
Multiphase Flow Spring
Remaining credits can be taken outside of mechanical engineering as long as they're applicable to the degree and preapproved. ISU's online classes are offered through a learning management system that handles content delivery, assignment turn-ins, and lecture streaming. Students can watch lectures live or later, if they desire. Interaction with classmates and instructors are all done electronically, but students can contact faculty by phone during office hours. 
Coursework is not self-paced, and assignment submission deadlines must be met in order to receive full credit for work. Some exams may require a live exam proctor to oversee testing in the student's local area. Advisors can assist students if questions arise on how to select a suitable test facility. Often this can be a library, community college, or other institution. 
Online classes may incorporate software such as Canvas, Echo 360, and WebEx. It's suggested for students to ensure their computer is running the most up-to-date versions of their web browser, as well as Adobe Flash and Java. A webcam and microphone will also be needed. ISU offers an array of helpful student support services, including advising, tech support, military student assistance, and access to its ample library resources. The school also now utilizes a virtual support assistant nicknamed Cy, which offers 24/7 assistance with online course questions. 
To be considered for admission to Iowa State University's online Master of Engineering in mechanical engineering program, applicants must live in the United States and should hold a 3.0 GPA on their undergraduate degree. The admissions page for the mechanical engineering graduate program states that pre-applications may be submitted for review for tentative acceptance. Pre-applications save time and have fewer formal requirements. For full admittance, applicants will submit GRE scores, a resume, a 500-word statement of purpose, transcripts, and letters of recommendation (via the online recommendation process). Recommended GRE scores are 145 for the Verbal section, 155 for the Quantitative section, and 3.0 for Writing. 
Master of Engineering in Mechanical Engineering (M.Eng.ME)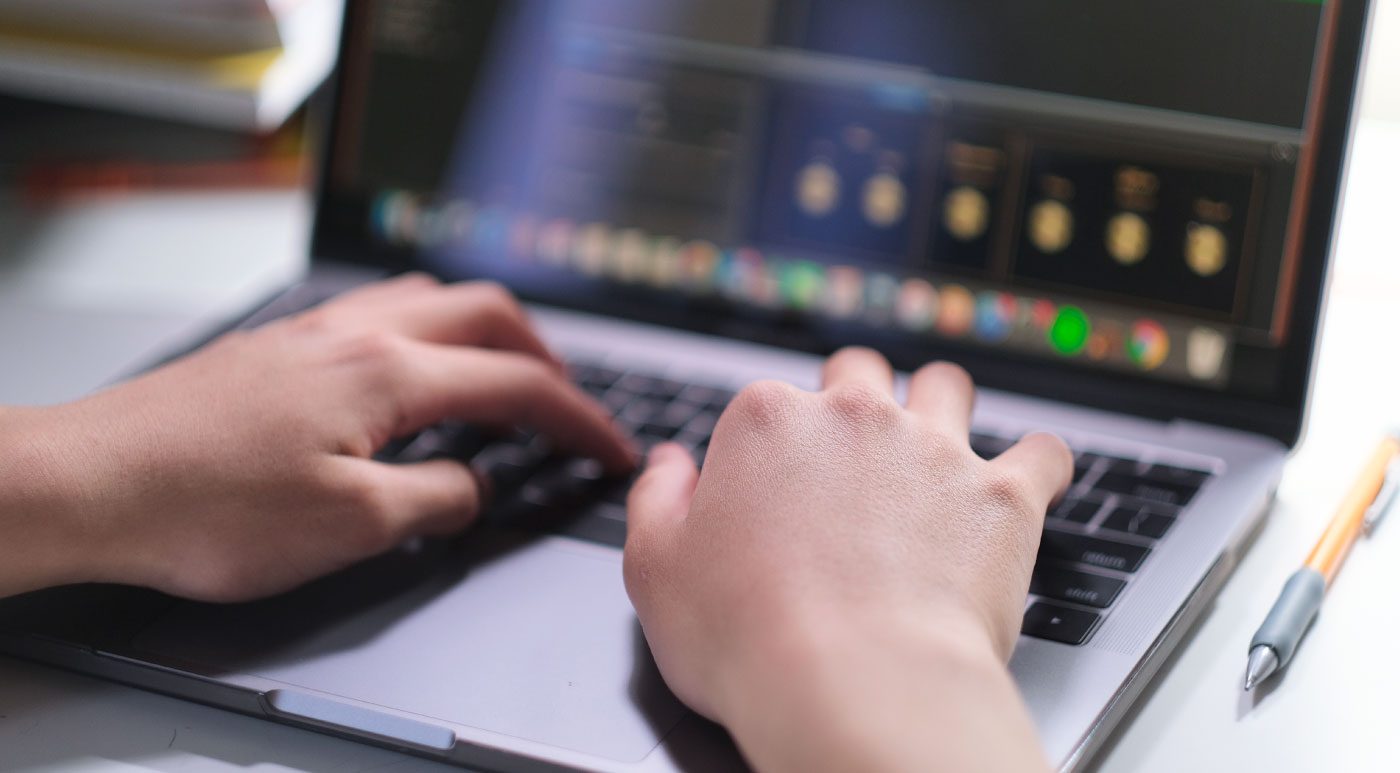 The University of Illinois at Urbana-Champaign's Grainger College of Engineering has been providing distance learners with a world-class online education for two decades. The Master of Engineering in mechanical engineering (M.Eng.ME) is designed for engineers who are serious about their professional practice and ready to take on high-level positions upon graduation or pursue doctoral studies. Online students have a maximum of five years to complete the degree requirements. 
Illinois' 32-credit hour M.Eng.ME degree is offered with three immersive specialty tracks: design, energy, and manufacturing. Engineering online students are also welcome to design custom tracks with the advisement and approval of the department. Featuring the same challenging content as on-campus classes, the online degree can be finished in a year of full-time study. Coursework covers everything from design to manufacturing and maintenance, with special topics on bioengineering, energy systems, nano/microelectromechanical systems, and more. Core credits range from a minimum of 12 to a maximum of 20, with remaining credits from elective, applied math or computational science, and professional development. Classes include: 
Advanced Robust Control
Computational Modeling of Industrial Transport Processes
Hydrocarbon Fluid Properties
Fun with Mechanics
Applied Control System Design and Analysis with Aerospace Examples
Online classes utilize Echo360's lecture platform, Skype, Blackboard, and Adobe Connect to ensure a range of learning experiences. Students unable to view live lectures can watch them at their convenience, but the program keeps pace with traditional schedules and online students are responsible for ensuring they complete assignments and exams on time just as if they were attending in-person. Exam proctors must be approved prior to administering any tests. Students must have a high-speed Internet, a newer computer running either Windows OS, Mac, or Linux, an updated web browser, a recent version of Adobe Flash, and a scanner. 
The Center for Professional and Executive Training and Education is home to a plethora of student resources, including help with resume and cover letter writing, interviewing practice, career advice, branding, professional development training, and networking with peers and knowledgeable alumni out there in the workforce. The center also maintains connections to numerous industry partners looking for new hires! The Grainger College of Engineering is recognized as a world-changing leader in innovation. Students and faculty stay engaged with over 2,000 funded research projects each year, and enjoy the benefits of a large network of industry partners that includes corporate giants like Boeing, Caterpillar, Chevron, John Deere, Pepsi, Raytheon, Rolls-Royce, Samsung, Sony, and more. 
Illinois tied for No. 14 for Best Online Graduate Engineering Programs by U.S. News & World Report for 2020. Students interested in Illinois' acclaimed M.Eng.ME program should have a bachelor's in an engineering-related field with at least a 3.0 GPA. Applicants should submit GRE scores, a personal statement, and TOEFL/IELTS scores if applying from abroad. The department will consider up to eight graduate transfer credits. To meet graduation requirements, M.Eng.ME students must maintain a 3.0 GPA or better.
Master of Engineering (ME) in Mechanical and Aerospace Engineering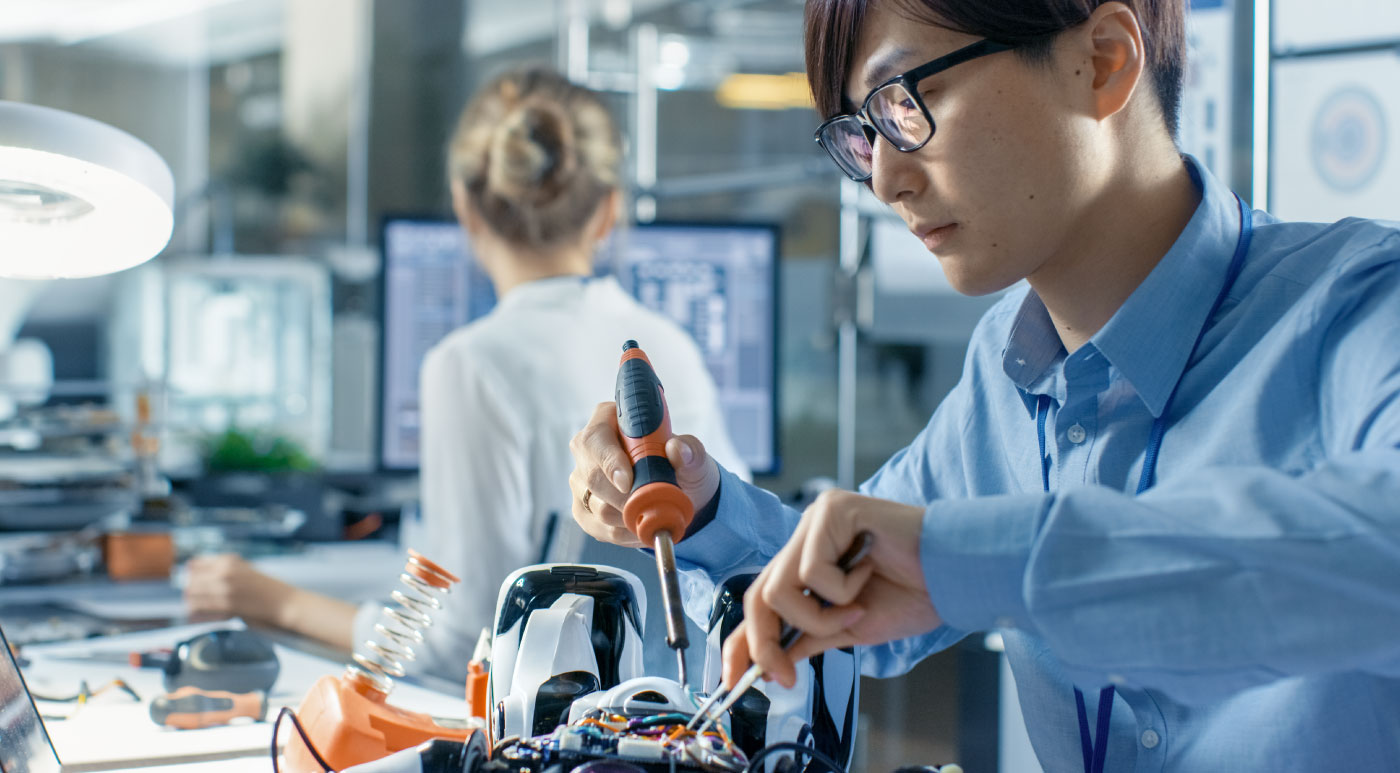 The University of Virginia has been using technology to enhance its accredited distance learning programs for more than 35 years. Now, using the Department of Mechanical and Aerospace Engineering's expert faculty and a comprehensive curriculum, Virginia Engineering Online offers a 30-credit hour Master of Engineering (ME) in mechanical and aerospace engineering. The degree consists entirely of coursework, with no thesis needed. 
Online class offerings may include: 
Engineering Mathematics
Finite Element Analysis
Fluid Mechanics
Linear State Space Systems
Mechanical Vibrations
Multibody Mechanical Systems
Multiphase Flow
Statistics for Engineers and Scientists
Turbulence and Multiphase Flow
Online students take a no-credit research seminar requiring a short report after viewing all seminar videos. UVA's program is unique in that only 15 semester hours have to come from the University of Virginia classes. The department has a liberal credit transfer policy, allowing up to 15 transfer credits with approval. But the university goes a step further by partnering with local institutions like George Mason University, Old Dominion University, Virginia Commonwealth University, Virginia State University, and Virginia Tech to expand class options to choose from. This can help speed up degree completion since students may not have to wait for a class they'd like to take to be offered. 
Virginia engineering online classes typically feature recorded lectures that can be watched anytime, unless otherwise noted by faculty. All degree requirements are the same for online students as they are for on-campus, with the main difference being the method of delivery of materials and assignments which are exchanged either over UVA Collab or via email. UVA requires an overall 3.0 GPA for their master's degrees, and only classes with a grade of "C" or higher are counted toward degree requirements. Students will take a total of ten classes. This includes 18 or more semester hours of mechanical and aerospace engineering classes. However, there's an option to petition for approval to take a related class. In addition to coursework, the department requires advisors to complete mandatory forms designed to assess each student's plan of study, engineering analysis aptitude, and technical writing ability. These will be done prior to graduation, during the final two months of the program. 
University of Virginia's School of Engineering is committed to diversity and boasts of a 32% female graduate student body, much higher than the national average. Advisors are appointed for each student to assist with mapping out a suitable plan of study and help tackle any scheduling issues faced by busy working students. Unlike many schools, UVA believes students can benefit from taking one or two classes prior to seeking full admittance. Applicants should have an engineering-related undergraduate degree with a 3.0 GPA or higher for their final 60 hours of coursework. They must also submit a resume/CV, personal statement, and three letters of recommendation. GRE scores are optional. Due to certain restrictions related to online degrees, international students who are staying in the country on a student visa are advised to reach out to UVA's International Studies Office prior to applying. 
Other Notable Programs
#11. Villanova University
Location: Villanova, Pennsylvania
Degree: Master of Science in Mechanical Engineering
Net Price: $36,958
#12. University of Houston
Location: Houston, Texas
Degree: Master of Science in Mechanical Engineering
Net Price: $16,002
#13. Worcester Polytechnic Institute
Location: Worcester, Massachusetts
Degree: MS in Mechanical Engineering
Net Price: $43,815
#14. Johns Hopkins University
Location: Baltimore, Maryland
Degree: Master of Mechanical Engineering
Net Price: $27,868
#15. University of Southern California
Location: Los Angeles, California
Degree: Master of Science in Mechanical Engineering
Net Price: $36,161
#16. Stevens Institute of Technology
Location: Hoboken, New Jersey
Degree: Master's in Mechanical Engineering
Net Price: $39,862
#17. University of California, Riverside
Location: Riverside, California
Degree: Master of Science in Engineering in Mechanical Engineering
Net Price: $12,890
#18. University of Central Florida
Location: Orlando, Florida
Degree: Master of Science in Mechanical Engineering
Net Price: $13,016
#19. Auburn University
Location: Auburn, Alabama
Degree: Master of Science (M.S.) Mechanical Engineering
Net Price: $23,205
#20. Purdue University, Main Campus
Location: West Lafayette, Indiana
Degree: Master of Mechanical Engineering (MSME)
Net Price: $11,898