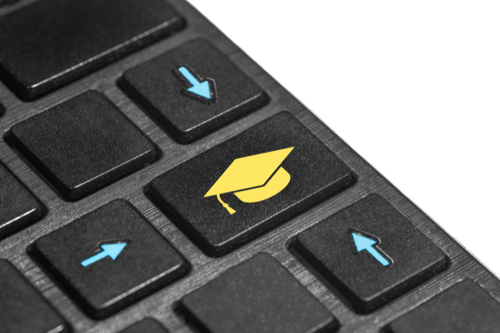 Enrolling in a graduate degree program is a big decision. It is important to choose the right degree program based on individual preferences and strengths. Most students seeking a master's degree notice that there are master of science and master of arts degree programs. While there are several options to choose from in each category, it is helpful to first know the differences between these two types of degrees.
The Differences Between Master Of Science And Master Of Arts Degrees
There are three main areas where the two degree distinctions differ. These differences should always be top considerations when choosing a major or applied field to focus on.
Thesis
Many undergraduate students have heard their friends in graduate programs complain about the painstaking process of writing a thesis. It often includes months of research in a lab or in a library. While this process can actually be a very rewarding and desirable challenge, it is typically only a staple in master of science programs. Many master of arts programs do not require a thesis and the extensive research it entails.
Focus
The two degree options differ based on focus. A master of arts degree program focuses on skills that are considered arts. Languages, writing, composing music, communications, English and teaching are just a few examples of typical majors of arts-based programs. Master of science programs focus on scientific applications such as chemistry, mathematics, technology, engineering and other technical fields.
Time
While the majority of all master of arts degree programs last about two years for full-time students, master of science degree programs can take longer to complete. Many of these programs have additional requirements such as lab work and extensive research. Master of arts degree programs usually have different requirements. Students may work as interns or do fieldwork instead of completing large amounts of research or working on extended projects. Students pursuing a master of science degree should plan on spending more than two years in school. However, master of arts students usually spend two years or less studying.
Which Degree Option Is Better?
No degree type is universally better than the other. When some employers analyze an applicant's education history for a job in a field that is based on arts and sciences, they are not concerned whether the degree is in science or arts. The better choice is whichever program offers more for a student's desired career path. People who desire technical careers where they work with numbers or scientific applications benefit from a master of science degree. Conversely, people who prefer a career related to humanities benefit from a master of arts degree program.
Think carefully about a career path and the benefits of a specific degree before enrolling in the program. As a rule, it is best to choose a degree program and major that provides a wider range of career options. By doing this, graduates who later change their minds about a chosen career path may branch off into another related field that better suits their needs. For example, a student who chooses a master of science in management may have more opportunities than a person who chooses a master of science in applied economics. Management degrees would likely be considered by a wider range of companies. However, many employers consider degrees in similar fields to the degrees they list as job requirements. Remember that a degree is an asset and also an investment. For these reasons, always treat the process of choosing a program with the care it deserves.
Related Rankings