Ready to find your ideal master's program?
www.mastersprogramsguide.com is an advertising-supported site. Featured or trusted partner programs and all school search, finder, or match results are for schools that compensate us. This compensation does not influence our school rankings, resource guides, or other editorially-independent information published on this site.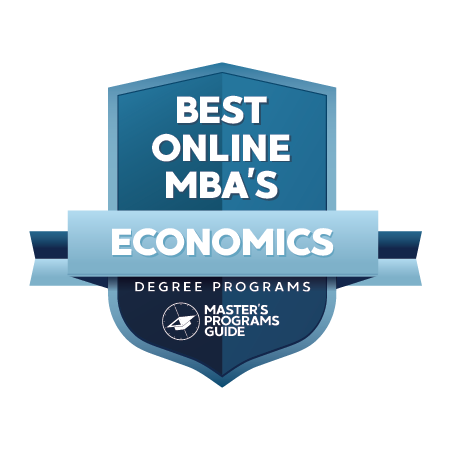 Whether you want to learn how global markets can be influenced, or how consumer behavior impacts local and global pricing, strategic decision making, or purchasing, an economics MBA might be the right choice for you. 
From banking to finance, government to nonprofit work, there are plenty of jobs available in this growing field. While you could easily pursue a Master of Arts in Economics, offering basic training that will prepare you for the private and public sectors, an economics MBA is a more well-rounded business degree that gives students a leg up on future management career opportunities. 
An economics MBA prepares students with the accounting, leadership, economics, marketing, and organizational management skills they need to obtain a top-level position. Some of the best business schools in the country offer fully online economics MBAs, which allow students to take any number of specialty courses in economics as well as in other areas, so they can fully customize the degree.
For those already working, an online degree offers the utmost flexibility and convenience to accommodate a busy lifestyle. Students can pursue one of these high-quality programs from the comfort of their own home, receiving the same education they would receive on-campus – and enjoying the same access to student support services and impressive faculty expertise. These programs often feature lower tuition rates and a plethora of opportunities for online students to explore.
Students who earn an economics MBA are poised to enter a variety of lucrative fields. THey can find work in the private or public sectors, in industries such as banking, government, finance, consulting, manufacturing, and more. Major companies like Morgan Stanely, J.P. Morgan Chase, and GE are constantly on the hunt for talented candidates who hold Economics MBAs. Although 22% of all economists work for the federal government, there is also room for growth in fields like scientific research and development, management, and insurance.
Economics MBA students will find jobs in just about any area of the country – although most large companies are headquartered in large cities, such as New York, Chicago, and Boston, these professionals can be found all over the globe. MBAs, in general, are in high demand, and with an economics MBA, graduates have the specialized knowledge of economic theory that many companies crave for their logistical business planning and decision processes.
If you have an eye for the markets, financial forecasts, and essentially everything money, an economics MBA might be the right choice for you. You'll enjoy excellent job opportunities, enhanced salary potential, and plenty of career benefits. These jobs are expected to grow by about 8% by 2028, making them some of the most sought-after careers.
Ready to learn more? We've scoured the Internet, looking through the most updated reports from employers, business schools, and top educational researchers to find the best schools that offer online economics MBA programs. These degrees offer some of the most rigorous training and best professional connections to help you succeed in the competitive, fast-paced world of business. 
COMMON APPLICATION AND ADMISSION QUESTIONS
As an economist, you will spend your time analyzing data, research trends, and contemporary economic issues, looking at the various resources, services, and goods that impact the economy. Many economists also collaborate on a regular basis with statisticians and other economists. 
You'll likely work full-time during regular business hours, but may be expected to put in extra hours to meet some tough deadlines. The application process for an economics MBA is no different – you'll have your work cut out for you when it comes to applying to school. Trust us, though, it's absolutely worth it. 
An economics MBA is commonly chosen by people who are already working. Some schools even require prospective students to have worked in the business sector prior to applying. MBA studies cover key topics like economics and finance, but also ask students to delve into other core business topics. As a result, students must demonstrate solid math skills, as evidenced through work experience or undergraduate coursework. They must also prove that they are good at thinking critically and engaging in quantitative analysis. Often, these skills are demonstrated through the completion of an essay or through letters of recommendation. 
As a corollary point to the above, many schools are seeking well-rounded candidates, not just those who look good on paper. Some schools prefer students who have taken interdisciplinary courses in areas such as marketing, information technology, and, on occasion, the liberal arts, to further round out their skill sets. 
Regardless, make sure you research each school's application process in great detail. You will want to have a list of several schools to which you intend to apply. That way, if you are not admitted to your first-choice school, you'll have several to fall back on. Once you've made your selections, go ahead and prepare your transcripts. An essential prerequisite for most MBA programs is the submission of an undergraduate transcript from an accredited institution. 
If you are not from the United States, keep in mind that you will need to supply other materials, too – such as your passport, proof-of-identity documents, and other documentation. Each school will post its own GPA threshold, but in general, a minimum 3.5 GPA is needed to apply to business school. Some schools' expectations are even higher, and they admit no applicants whose GPA is below 3.7. 
Often, an applicant's personal qualifications or professional experience can offset a lower than ideal GPA. Make sure to put in extra time while completing the rest of your application, to convince the admissions team that you are the right person for their school. You should also take the GRE or GMAT, which is required by most business schools. Consider taking preparation classes to prepare for these examinations, so you won't need to take them multiple times. 
Finally, brush up your resume or CV. Your school of choice will want to see strong professional experience – remember, you need to sell them on you! Your professional motivation essay can also help you translate your professional experience into the lessons the business world has taught you. 
WHAT ABOUT FINANCIAL AID & SCHOLARSHIPS?
Earning an MBA can be quite costly. Top-tier programs can cost more than $150,000! Small public schools have a tendency to be less expensive, although this is not always the case. Luckily, as a graduate with an economics MBA, you can expect to earn a much higher starting salary than the average worker. That being said, it is still important to do your due diligence when it comes to applying for financial aid, such as scholarships and grants. 
According to the National Center for Education Statistics, graduate degrees typically cost a minimum of $10,000 to $25,000 per year. While public schools will almost always be less expensive than private ones, financial aid often reduces the cost of private schools so that they are less expensive than schools with lower tuition rates. In short, make sure you research the financial aid opportunities offered by your school – and don't just look at the tuition rates. 
Pay close attention to the application deadlines and fees associated with the admissions process, too. Make sure you're aware of filing dates for financial aid documents, including those for filing the FAFSA (the Free Application for Federal Student Aid). This document may be completed starting in January of the year in which you intend to enroll and is something you must complete if you intend to apply for any need-based financial aid (this can include scholarships, grants, and even loans and work-study opportunities that are based solely on how much money you and your family make). 
In addition to need-based financial aid, most business schools also offer specialty awards. These typically do not have to be repaid and come in the form of grants and merit-based tuition scholarships. Any institutional aid you apply for will likely have its own separate deadlines and extra application process, so don't assume that your general university admissions application will also put you in the running for available aid. You may need to apply separately! Talk to your enrollment or financial advisor at your university if you aren't sure.
Finally, it might be worth your time to look into industry scholarships. Some scholarships are not awarded by MBA programs themselves, but instead by third-party organizations that sponsor business students who intend to work in specific areas. For example, the National Black MBA Association and the Forte Foundation both help students who are members of traditionally underrepresented groups pay for their MBA degrees. Check with your employer, too, as many offer subsidies or other financial assistance to help sponsor further education. Don't forget about military benefits, if you're eligible for them!
Another good tip when it comes to reducing the cost of an economics MBA? Consider an online degree that will allow you to complete your studies in 12 to 18 months – an accelerated program when compared to the standard two years required by most MBA degrees. Why? It's simple: Less time at school translates to significantly lower tuition costs, especially if your school charges by the semester, instead of by the credit hour. Even if your school of choice charges by credit hour, accelerating your degree progress is still a smart financial decision – you'll be out in the workforce earning a high salary more quickly. 
HOW MUCH CAN I MAKE WITH AN ONLINE ECONOMICS MBA? 
Feeling overwhelmed by all of this information? If you're stressed about the high cost of receiving an economics MBA, don't be. There are plenty of ways to lower the cost of attendance, and even if you have to pay full price, trust us – it's worth it. 
A degree in economics of any kind is a smart business decision. According to Payscale.com, someone with an MBA, Finance, or Economics degree earns a median salary of more than $102,000. These professionals only increase their earnings as time goes on, and some concentrations yield significant growth as a person advances their career. Mid-career professionals have often dramatically increased their salaries after just a few years in the profession, earning well over $137,000 annually.
With an economics MBA, a person can work just about anywhere. You could work in the public or private sector, and you won't be restricted to one specific industry when searching for a job. You could find a position in traditional fields like banking, government, finance, or consulting, or you could branch out into more unique fields, like retail, manufacturing, marketing, or even telecommunications. The options are limitless!
The highest-paid professionals in this field tend to work for the federal government – after all, that's where a majority of these positions are found. While the salaries are high – these professionals earn, on average, $119,590 annually – average salaries for those in finance, insurance, management, and scientific research and development are also high. They earn anywhere from $109,000 to $118,290 per year, according to the Bureau of Labor Statistics.
The salaries noted above are based on full-time employment. The employment of economists is projected to grow by 8% before 2028, which outpacs the national average for all other occupations. 
While some entry-level jobs only require a bachelor's degree, a master's degree or even a Ph.D. is required for many of them. For a high-paying job in research, business, or global economics, graduate education and related work experience will be absolute musts.
Why are advanced degrees needed, you may ask? Organizations in all industries need some form of quantitative economic analyses to forecast sales, business, and other trends. As the global economy continues to grow and become more complex, companies will need talented individuals who possess not only strong analytical skills, but also experience with statistical analysis, excellent communication skills, and MBAs in economics.
Now that you know how much potential you could have when you earn one of these degrees, are you ready to take the next step? Let's get going. 
Check out our ranking of the 10 Best Online Economics MBA Programs here! 
ONLINE ECONOMICS MBA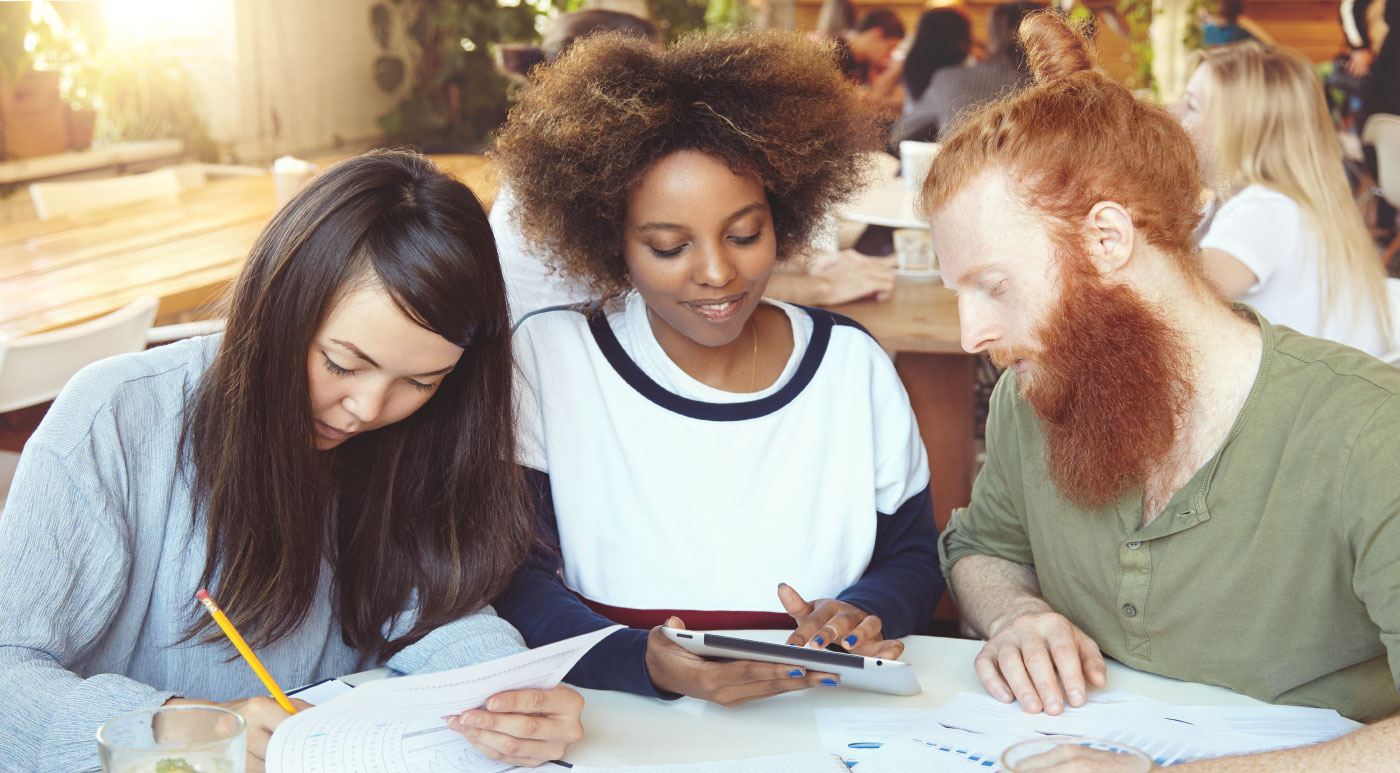 Mercer University offers more than 100 student organizations, athletic teams, and Greek life options for students to choose from. Tradition is important here – each year for the last century, freshmen have climbed the tower of the tallest structure on campus, the Godsey Administration Building, to sign their names on its roof. 
Students don't need to study on campus to benefit from this kind of legacy, either. In addition to hundreds of programs offered across 12 colleges and schools, Mercer also has a thriving online community. The online Master of Business Administration degree provides learners with a rich, vibrant academic experience that incorporates interactive technology to facilitate a hands-on learning environment. 
Designed specifically for working professionals, this program includes plenty of opportunities for online learners to access faculty, campus resources, and traditional college affairs. The online population for this degree is varied, but most students are about 28 years old and have roughly five years of work experience. Candidates are typically already working and have personal and professional commitments beyond their educational goals.
This MBA can be completed in as few as 18 months. Classes can be attended on campus or entirely online, and start dates in August, October, January, March, and May are available. A part of the prestigious Stetson School of Business and Economics, Mercer is one among only 5% of all business schools worldwide to be accredited by the Association to Advance Collegiate Schools of Business. Students in the program enjoy small class sizes and receive personalized attention from world-renowned faculty, as well as dedicated career and advising experts. The average student-to-faculty ratio is 13:1.
While enrolled, students take between 36 and 45 credit hours of classes, such as Micro and Macro Economics, Managerial Economics, and Corporation Finance. Six concentrations are available, so that students can customize their degrees to meet their personal and professional goals. Available specializations include Marketing, Economics, Human Resources, General Business, Healthcare Management, and Finance. 
In addition, all students must complete an MBA Capstone. The capstone is the culmination of experience for the MBA program and provides students with the chance to integrate and apply the principles they have learned in their core classes to the MBA curriculum. It is normally taken as the final course in the program. 
To apply, students should complete a Stetson School of Business and Economics Application for Admission and submit a $50 non-refundable application fee. Official GMAT or GRE test scores are required, although individuals who already hold a graduate degree do not need to submit test scores. Candidates should also submit transcripts from all former institutions and a current resume. 
Don't want to commit solely to an MBA in economics? Mercer offers numerous dual-degree options for business students, including ones in accountancy and divinity. Students can also pursue combined MBA/doctorate degrees, with dual programs available in Accountancy and Physical Therapy
ONLINE MBA IN BUSINESS ECONOMICS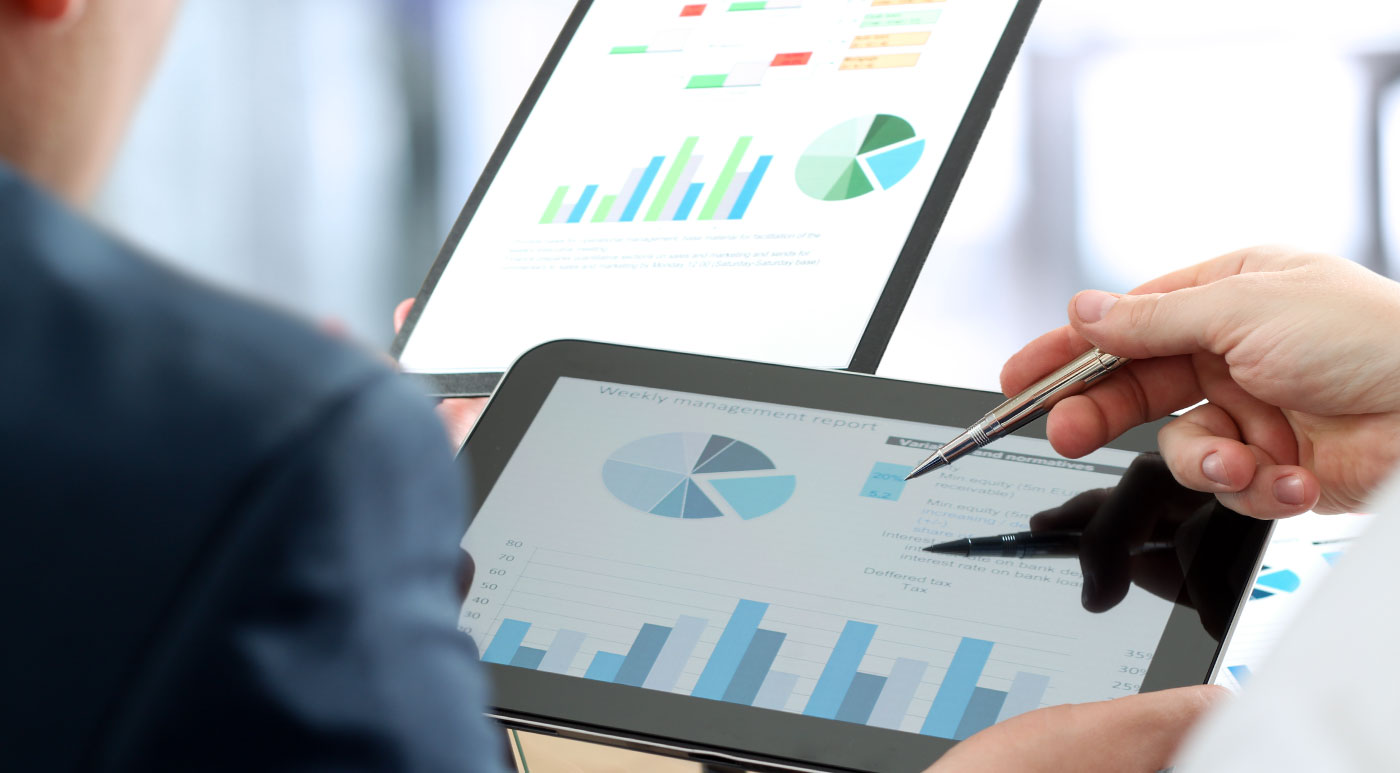 Wright State University is named after the pioneering Wright brothers, renowned for their courage, ingenuity, and creativity. This namesake school is no different, offering exceptional programs to a diverse population of students. With more than 230 undergraduate, graduate, doctoral, and professional degrees through eight colleges and three schools, nothing this school does is traditional – breaking ordinary boundaries to help deliver unique, nationally recognized degrees is the norm at Wright State.
The Wright State campus is one of the most accessible in the country, recognized for the support it gives to students with disabilities and military students. Wright State was one of the first universities in the nation to develop an Office of Disability Services, and the campus itself is also accessible, with accommodations made for students with all kinds of physical, psychological, and learning needs. 
The online MBA in Business Economics is no exception to this student-centered approach. Unlike some programs, where students must follow a rigid set of course requirements, Wright State offers all core classes online each semester – as well as three concentration courses each term. Students can choose to take classes online, on campus, or in a hybrid format. All classes can be completed at one's own pace, and there are 11 concentrations to choose from. In addition to the concentration in Business Economics, students may also choose topics such as Finance, Interdisciplinary Business, Health Care Management, Investments, International Business, Marketing, Management, Innovation and Change, New Venture Creation, or Project Management.
The Business Economics concentration provides learners with the foundational skills they need to succeed in business, nonprofit work, or government. Classes are taught by award-winning faculty, and Wright State is one of the area's few AACSB-accredited MBA programs. All students have access to state-of-the-art hardware, software, and support systems, which help them make the most of their training while studying in the location(s) they find most convenient. By taking just two classes per semester and one in the summer (for a total of 11 courses), part-time students can graduate in just two years.
The degree requires a variety of hands-on, interdisciplinary courses, such as Survey of Finance, Survey of Law, and Survey of Financial Accounting. Wright State is ranked among the top 2% of business colleges in the nation and has been recognized by both US News & World Report and The Princeton Review multiple times for the quality of its program. It's also highly affordable – tuition starts at just $685 per credit hour, and graduate assistantships are available. 
To apply, candidates do not need to hold a bachelor's degree in business, but should have an undergraduate GPA of at least 2.7. Applicants with GPAs above 3.0 do not need to submit GMAT scores. Up to 12 semester hours of equivalent graduate level course credits may be transferred into the program, following review by the Raj Soin College of Business.
ONLINE MBA WITH A CONCENTRATION IN AGRIBUSINESS ECONOMICS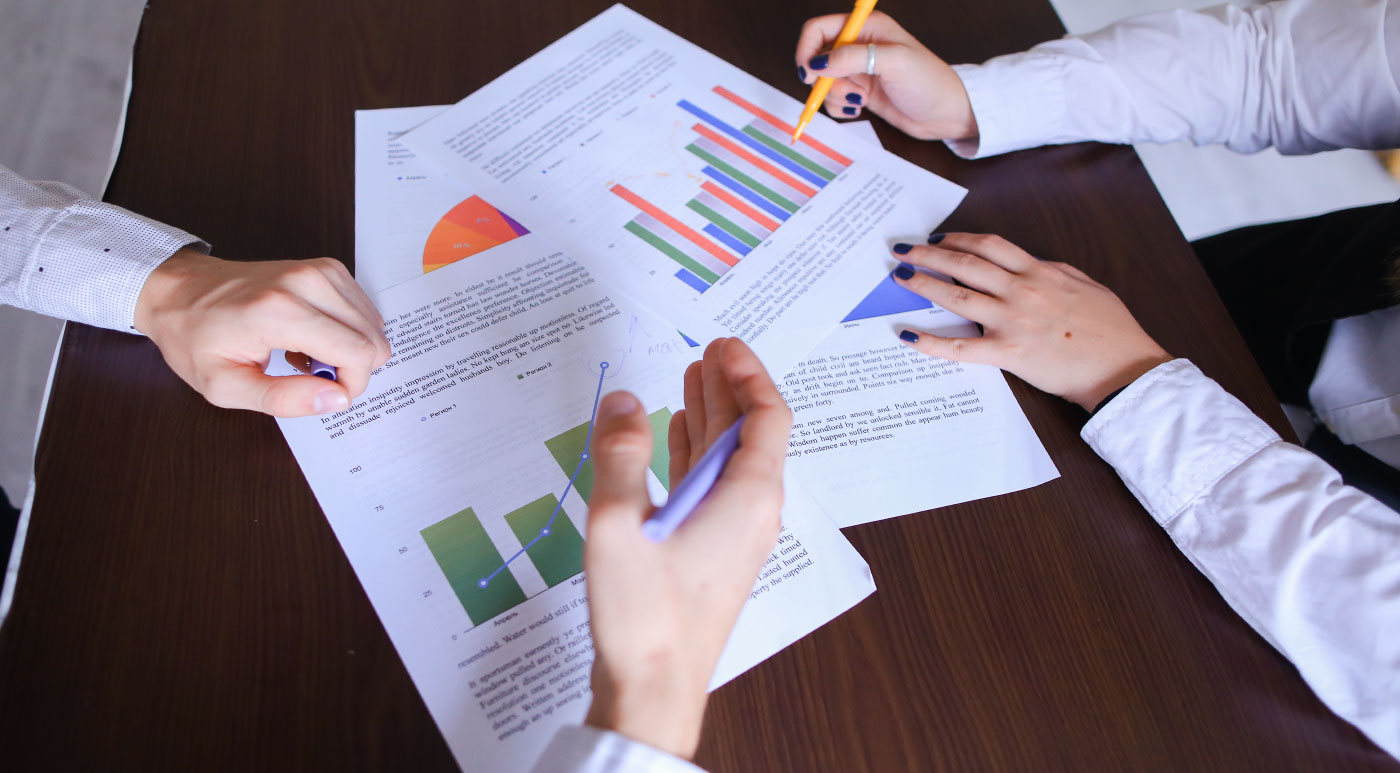 Universal access to nonremedial tutoring. A 13:1 student-to-faculty ratio. $144 million in scholarships and grants awarded each year. An array of 200 majors to choose from. One of the top 100 degree-conferring institutions for minority students.
What do these things have in common? They're all the features of Southern Illinois University, Carbondale. This school is large, home to a student body of more than 10,000, yet it has all the features of a small university. The faculty are some of the most often-cited experts in their fields, yet they provide students the attention they need and deserve in a close-knit academic setting. Students can participate in research beginning in their freshman year, yet also have the opportunity to build their resumes and have some fun through artistic groups, service projects, and other student organizations. 
This dichotomous nature is part of what makes Southern Illinois University so attractive to students pursuing an online MBA. The degree, offered through the well-respected College of Business, offers the prestige of a traditional business degree with the maneuverability of an eclectic liberal arts program. In addition to offering a stand-alone MBA with no concentration, candidates may choose between concentrations in Analytics for Managers or Agribusiness Economics. 
Agribusiness Economics deals with those management challenges that are unique to agribusiness firms. Each student takes four specialized agribusiness courses in the College of Agricultural Sciences. The program is structured so that all students are placed with a cohort of fellow students, to encourage collaboration and interaction. A total of 33 semester hours of coursework are required, as is a thesis or research paper. Core courses are required in classes such as statistics, agricultural business, economics, business, and other electives. Because the university is among the top 5% of all U.S. universities for research, most classes include some elements of research, to help students enhance their skills and experiences in economics.
One of the few degrees of is kind in the country, the program's courses are taught by the same esteemed faculty who teach on campus. An AACSB-accredited degree, this program can be completed in less than two years and does not require students to travel or relocate to campus. Designed for working professionals, Southern Illinois University, Carbondale's program is one of fewer than 10 degrees of its kind in the entire country. Assistantships, scholarships, and fellowships are available to students who meet certain criteria, with many being department-specific and based on individual student merit.
To apply, interested students should submit a resume that includes details on any work or military experience they have, as professional history is an important component of the application picture. Candidates should also submit a personal statement and a graduate school application, information for each of which is available online. GMAT waivers are available for work experience, or candidates may substitute the GRE. No minimum undergraduate GPA is listed on the program's website.
MASTER OF BUSINESS ADMINISTRATION (MBA) ECONOMICS PROGRAM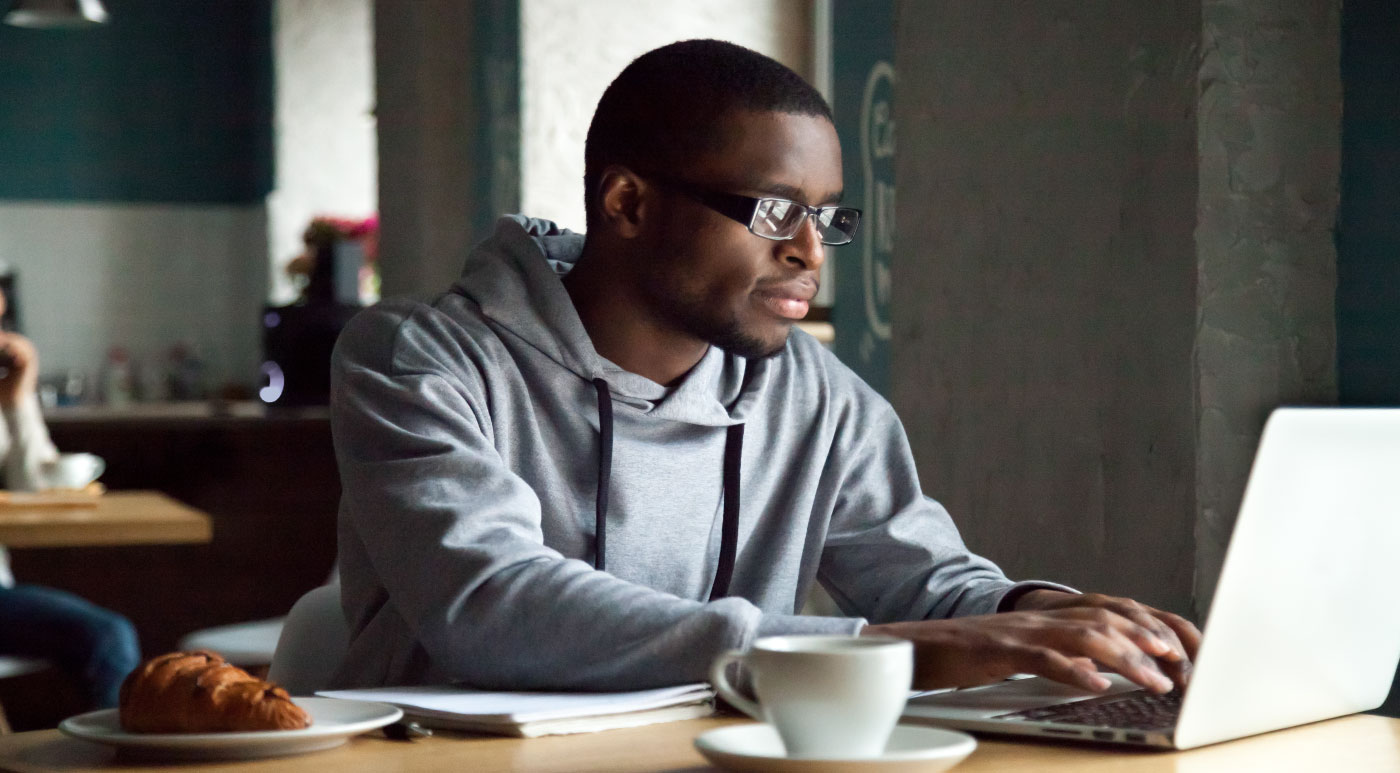 Roughly 30 years ago, North Park University turned down an offer to relocate to a quieter setting in the northern suburbs of Chicago. Instead, the Christian university remained where it was, in the heart of North Park, retaining its traditions and unique urban setting. 
This private school is distinctive, rooted in its belief in the balance between innovation and classic values. Set on a gorgeous park-like, 30-acre campus in one of Chicago's most vibrant and culturally diverse neighborhoods, the school offers a variety of degrees in areas including business, government, education, and Christian ministry. While the online campus is perhaps the most well-known, the online community is not one to ignore, either. 
Many degrees are offered entirely online, including the Master of Business Administration Economics program. This degree is designed to prepare experienced business professionals to be knowledgeable, skilled, and ethical managers in all kinds of sectors. Graduates go on to rewarding careers in the nonprofit, corporate, and public sectors after taking advanced coursework in economics, strategic management, finance, organizational behavior, marketing management, and more. A broad, interdisciplinary program, this degree exposes students to a wide range of choices in the School of Business and Nonprofit Management. 
Most candidates can complete their studies in just two and a half years, with 36 semester hours required for graduation. In addition to core required coursework, a final MBA capstone is also required. This capstone ties together the disciplines that students have encountered, requiring them to use a computer-based management simulation program to plan out and test strategies in a competitive environment. 
While the stand-alone MBA is the most popular option, students may also choose to complete one of 16 business or nonprofit certificates through their elective courses – all without adding time or money to their degree programs. Affordable, lifelong learning is certainly a priority at North Park, which allows students to return to take any business and nonprofit courses after completing their master's degrees (or even to complete another, unrelated degree or certificate) at a 50% discount. To help support this commitment to lifelong learning, North Park offers similar programs in Human Resource Management, Nonprofit Administration, Leadership, and Operations Management.
North Park is proud of its student-to-faculty ratio, which sits at just 12:1. The school reports that nearly 90% of all graduates have a job related to their field or are planning to pursue further education upon graduation. This is an impressive statistic that points not only to the qualifications and dedication of the faculty, but also to the extensive reach of the alumni student body. 
If you're ready to be a part of this dynamic and proud group, it's time to apply. There are six start dates each year, with admission offered on a rolling basis. Applicants must have a bachelor's degree from an accredited institution. An electronic resume, short essay, and two professional or academic recommendations are also required. Those who already hold a graduate degree, or a cumulative undergraduate GPA of 3.0 or higher, do not need to submit GMAT or GRE scores. 
MASTER OF BUSINESS ADMINISTRATION WITH A CONCENTRATION IN ECONOMICS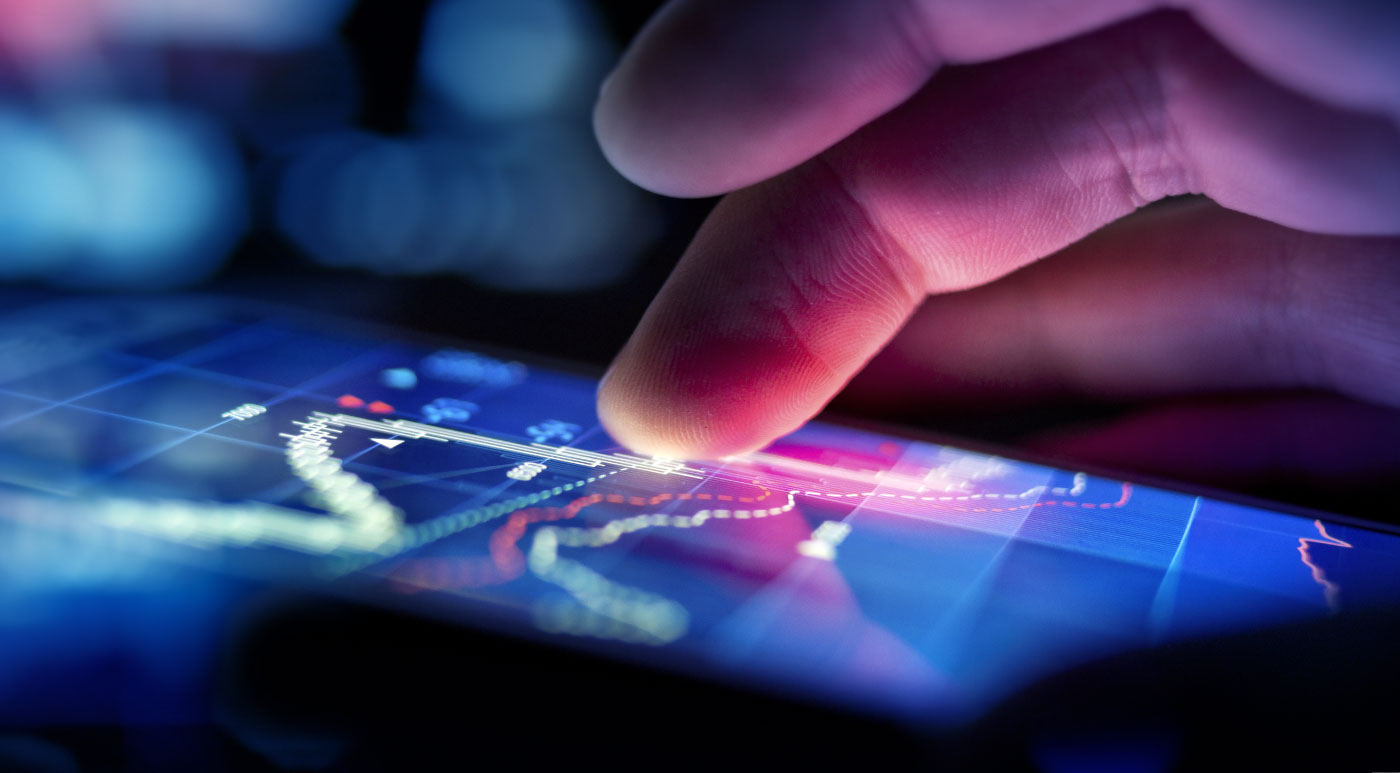 Since its inception in 1978, Regent has made it a goal to prepare more than 25,000 students from 135 countries to become accomplished, reputable professionals. With alumni working in Fortune 100 companies, major universities, law firms, and other impressive settings, it is safe to say that the university has probably met – and surpassed – that goal. 
Regent University is a rapidly growing Christian university with an aim of preparing students to live with faith and to use their knowledge and training for the greater good. Ranked highly by U.S. News & World Report as a top provider of online programs for military veterans, the school is also in the top 2% of schools nationwide to receive an "A" rating for its comprehensive liberal arts curriculum from the American Council of Trustees and Alumni. 
With a diverse student body of more than 10,000 representing all 50 states and 38 religious denominations, Regent is a great school to consider for those looking for a diverse, high-quality education. It is also affordable – the annual tuition is nearly $19,000 less than many other private institutions. In this case, students don't necessarily get what they pay for – just because the education is affordable, its doesn't mean it's "cheap."
Nowhere is the value of the school more clear than in the Master of Business Administration program. Regent University's School of Business & Leadership is ranked among the Top 5 Best Online Graduate Business and MBA Program in Virginia for 2017, according to U.S. News & World Report. 
The concentration in economics is available both online and on campus and prepares students to advance their careers in financial institutions or many other industries. One of the most versatile, in-demand, and high-paying degrees available, the program equips students with the skills they need in business analysis and economic forecasting. This is also a top-ranking program for faculty training and credentials and accredited by the Accreditation Council for Business Schools and Programs. Regent's curriculum is delivered alongside a strong Christian core, so graduates can serve their professions with greater value. 
The program includes courses that allow students to explore the foundations of wealth, money, interest, debt, and government intervention in the economy. This includes theoretical training in trade policy analysis, cost/benefit analysis, and other solutions to common finance and trade issues, yet also provides students with the fluid knowledge they need to research problems and formulate solutions. Graduates go on to become economists, financial reporters, research analysts, and more.
Students are supported both in class and out, granted access to a variety of student resources. The online Peer Mentorship Program helps new students learn the ropes of online learning, while online tutoring services are free and available to all students as well. Students have access to weekly chapel services, which are available both on campus and online, and can even access Career Services resources remotely. These services include career development and networking opportunities. For students who are involved in academic research, Regent has their back, too – all online learners have access to the limitless research opportunities of the university's library.
ONLINE ECONOMICS MBA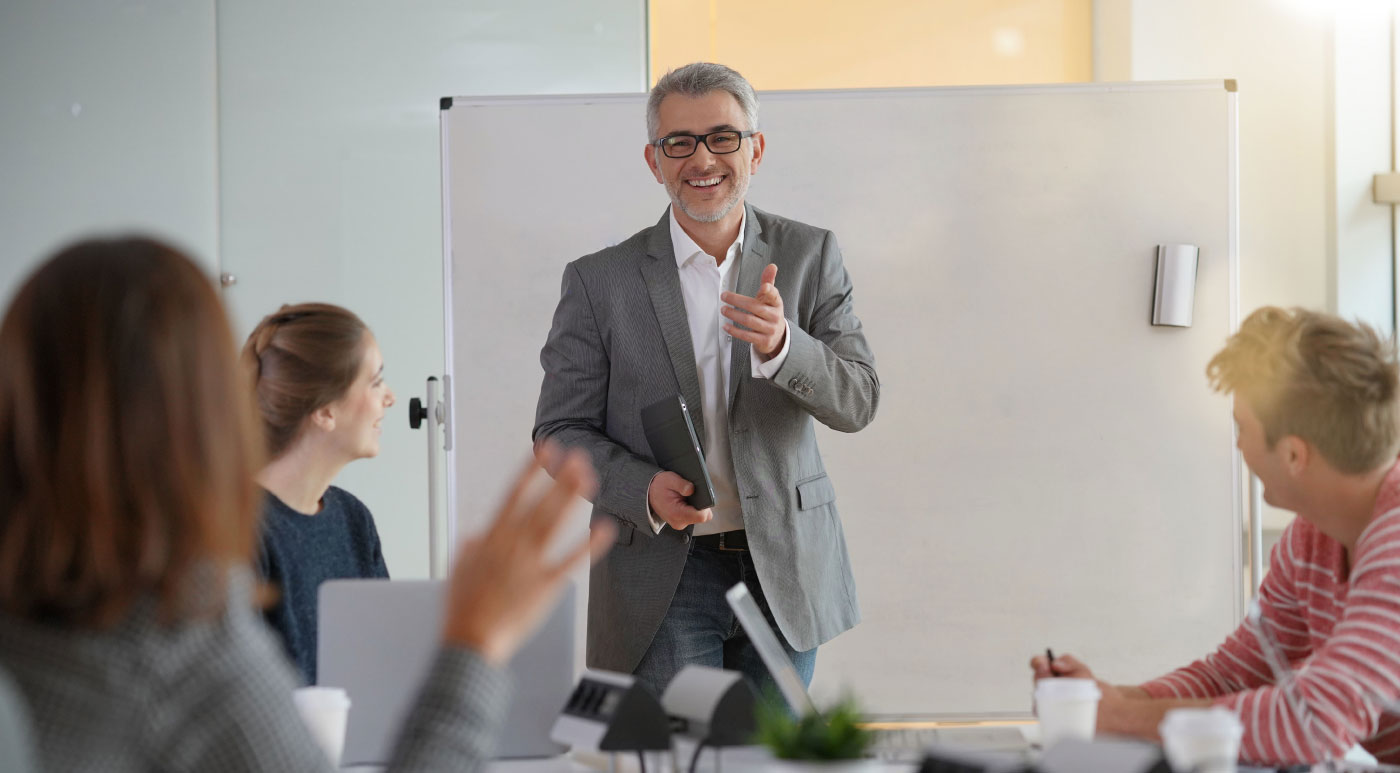 Earning a degree can be stressful, but Southern New Hampshire seeks to challenge that norm by offering a wealth of student support services and unique pathways to degree completion. This private university believes that there are no limits to what students can achieve, and it has built a reputation for breaking down barriers and creating an innovative university atmosphere. The university is small, home to roughly 3,000 undergraduates and a handful of graduate students, yet it has blazed the trail for colleges worldwide. 
For example, the school offers a "Degree in Three" program that makes it possible for business students to earn a bachelor's degrees in just three years with no summer or night classes required. In addition, more than 90% of SNHU students receive financial aid, putting private education within reach for all students. As a result of this creative thinking and approach to course delivery, the school is ranked among the Most Innovative Schools in the country by U.S. News & World Report.
Students hoping that this reputation carries through to the business school are in luck. The online Master of Business Administration is a "smarter way to your MBA," according to the university's website. It's perfect for learners who want to earn a degree in just 15 months – without even having to submit a GRE or GMAT score. 
In addition to multiple start dates each year, the program offers more than 20 career-focused concentrations, such as standard MBA concentrations like Economics, Finance, and Accounting, or more personally tailored options like Sports Management, Sustainability and Environmental Compliance, or even Music Business. Each concentration consists of three courses and contributes to the 36 total credit hours required for degree completion. 
An accredited program, the degree can be completed in just over one year, if students take two courses during each 10-week term. Students will gain the skills necessary to formulate their own business plans, analyze data, and lead cross-functional teams. Southern New Hampshire has offered MBA programs for more than 40 years and has graduated more than 17,000 students. This extensive alumni network provides candidates with opportunities for mentorship and career advancement in practically every city nationwide. 
One of the best features of this program is that the admissions process adheres to the commitments that SNHU has made to removing barriers to education. Applicants may submit their materials at any time and receive a decision in just days. Decisions are made on a rolling basis for five graduate terms, and core classes can be taken day or evening, on campus or entirely online. 
To apply, students should contact an admissions counselor to discuss financing options. Undergraduate transcripts and a $40 fee are required. Tuition rates are among the lowest in the country, and a 35% tuition discount is available for military members and their families.
Online Economics MBA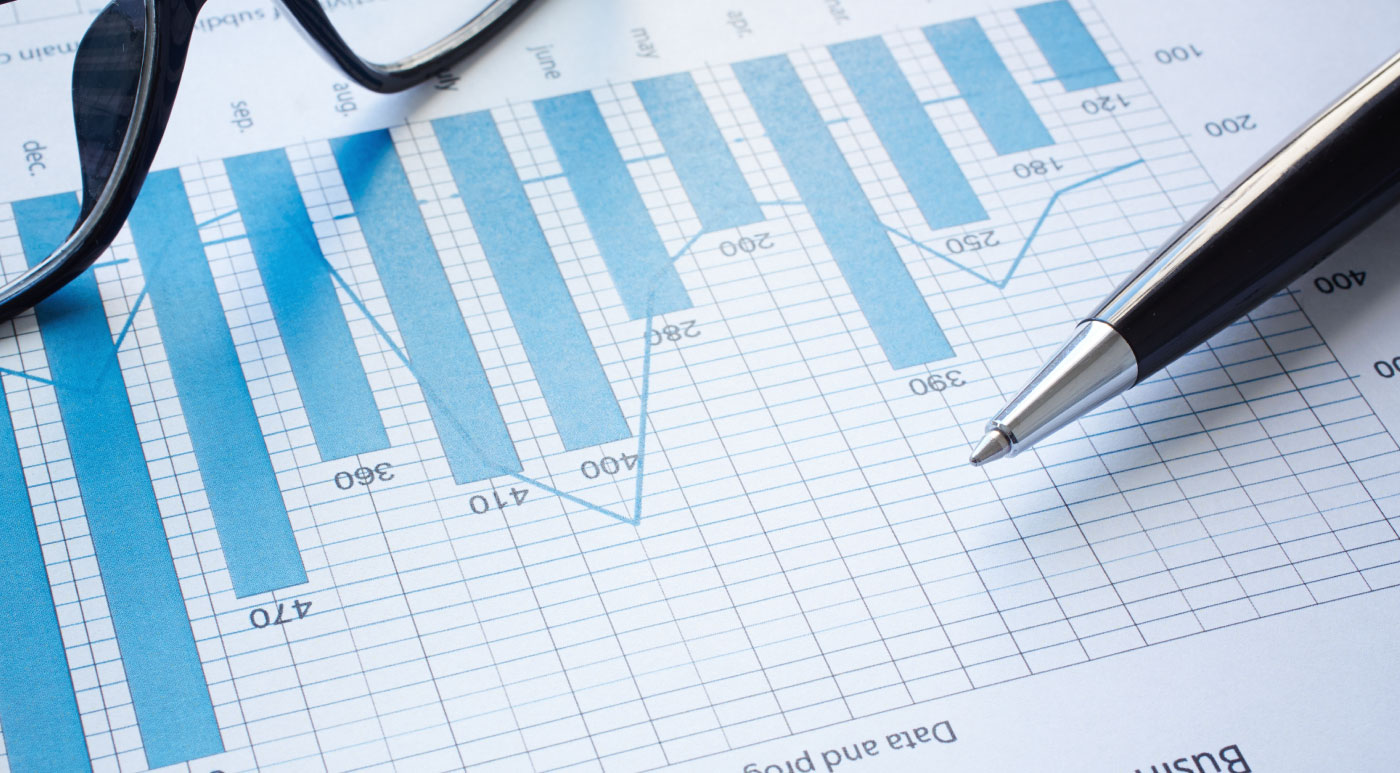 Being a student at Ball State University is all about being engaged. With 62% of undergraduates involved in at least one of the more than 400 student organizations at Ball State, this reputation is carried forth throughout both the extracurricular and academic settings. Despite being a well-respected public research university, the school, located in Muncie, IN, doesn't take itself too seriously. Time is allotted for both work and play.
Just seriously enough, though, the school offers master's degrees in over 100 fields, including major offerings in the Miller College of Business and the Teachers College. The Master of Business Administration is ranked No. 13 in U.S. News & World Report's Best Online MBA Programs list. Ball State has a reputation for offering high-quality teaching that delivers both practical, rigorous experiences and convenience and personalized attention. The program helps build the ethics, skills, leadership knowledge, and strategy skills needed by all business practitioners. It also places a unique emphasis on strategic and thoughtful decision making. 
Learners can take classes on campus, online, or in combination. Five concentrations are available for students seeking an alternative to the traditional MBA. In addition to a concentration in Health Economics, students can pursue specializations in Entrepreneurship, Finance, Logistics and Supply Chain Management, or even Sales Management. 
The school is one of the world's top 5% of all business schools to be accredited by the Association to Advance Collegiate Schools of Business. Requiring 24 credits of core courses and six to nine credits of MBA electives in the concentration area, this degree can be completed on a part- or full-time basis. Those who do not have a background in business need not worry – they may still be eligible for the program, though they may need to take an additional 17 to 18 credit hours of foundation courses. 
The economics concentration at Ball State has an emphasis on health care, which gives students a competitive edge in one of the country's largest and fastest-growing industries. Candidates learn to analyze the costs and benefits of various methods of health care delivery and financing while taking classes such as Human Resources Management and Health Economics and Policy. In addition to the many concentrations available, the MBA comes with the option of completing additional specialization certificates in areas like Professional Sales Management and Business Essentials for Professionals, too.
The application process is simple. Students can apply as few as two weeks before the start of a semester, and they don't have to have many materials on hand, either. The admissions office looks at all previous academic records (a minimum GPA of 2.75 as an undergraduate is required), along with potential leadership qualities, and scores on the GMAT or GRE. Applicants should also submit a resume or CV, along with three letters of recommendation from professionals who know them well. An application fee is required, but fee waivers are available for McNair Scholars, previous Ball State students and current employees, and veteran or active-duty military members.
MBA WITH A SPECIALIZATION IN GLOBAL ECONOMIC THREAT ENVIRONMENT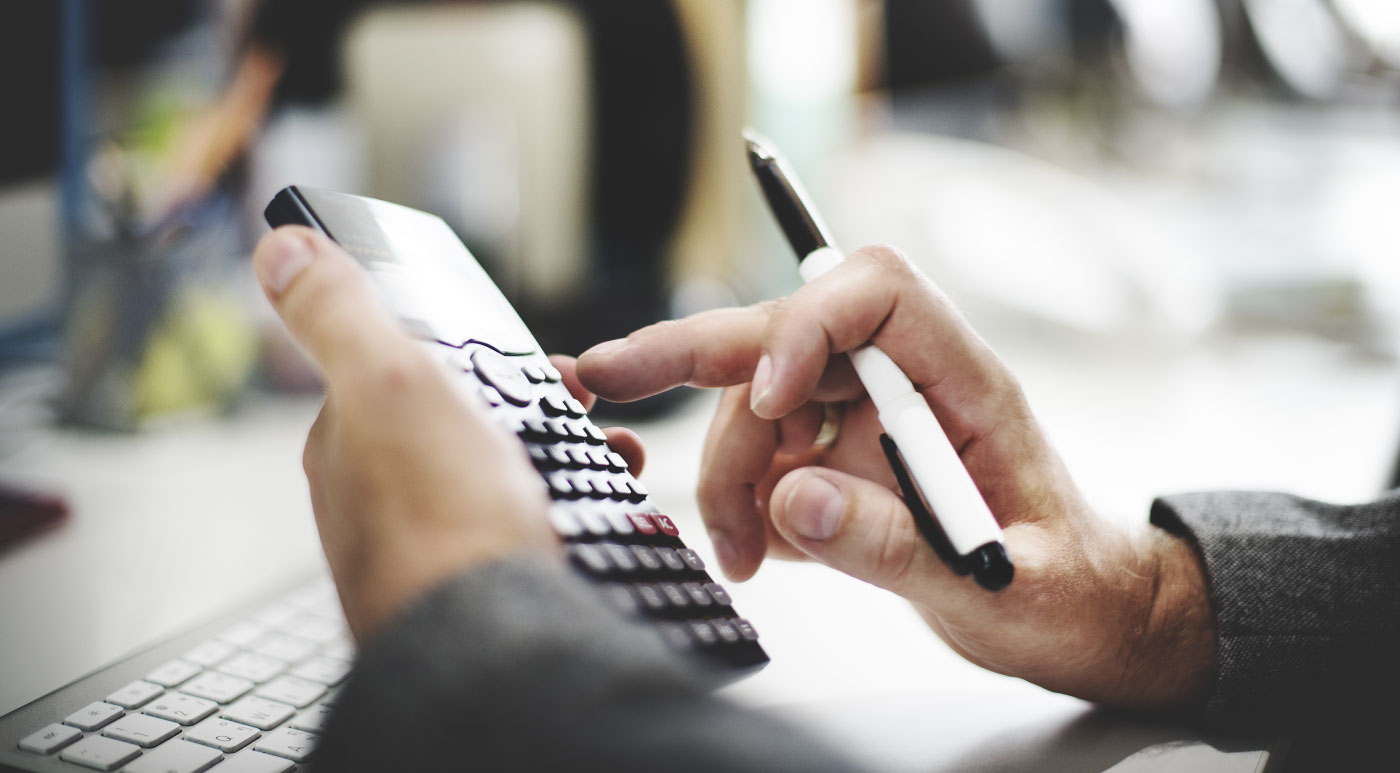 Become a Bellevue Bruin and claim a shot at becoming a major player in global economics. This private nonprofit university located in Bellevue, NE was founded in1966 and hasn't slowed down since. Catering to nontraditional students, the school notes that 80% of its undergraduates are aged 25 or older. More than 10,000 students are enrolled university-wide, making Bellevue one of the largest schools focused primarily on working adults. 
Earning a degree remotely doesn't mean students can't benefit from the traditional college experience. Bellevue extends all of its on-campus options to online learners, too. For example, the school has a prominent study abroad program that includes graduate students. There have been multiple graduate tours to places like the Czech Republic and Vienna, specifically designed to allow MBA students to engage in learning experiences with firms specializing in supporting technology start-ups.
The online MBA is identical to the one offered on campus. Enrolling a diverse population of students, the program attracts professionals and academics from all kinds of backgrounds and industries. Similarly, faculty have real-world industry expertise, which helps them guide students through real-life case studies and simulations. The goal of the program is to help students take advantage of their prior learning and help them obtain new skills and perspectives – without having to take unnecessary classes that will do nothing to advance their careers.
Bellevue's MBA features 19 concentrations, including options such as Analytics, Supply Chain Management, and of course, Global Economic Threat Environment. All of the concentrations integrate real-life, hands-on learning with applied theory. In addition, completing either an on-campus or online degree at Bellevue allows students to obtain certification from the Project Management Institute and/or the Society of Human Resource Management, or to earn an Executive Coaching Certificate.
A total of 36 credit hours are required for the degree, which includes core classes like Business Performance Management and Strategy Innovation and Integration. In addition, students in the Global Economic concentration take classes in topics such as Transnational Crime and Green Security, helping them gain a perspective on how economic, cultural, and political issues shape the transnational economic environment.
Bellevue is unique, in that it is a national leader in preparing students for career success – without raising the cost of tuition to unreasonable prices. The school has a patented Real Mastery approach that allows students to master the skills that employers expect to see of graduates. Ranked among the country's most military-friendly schools, the university serves students both at its main campus in Bellevue and entirely online.
Tuition is highly affordable, with rates starting at just $585, regardless of the location in which students take classes. All students must submit an application for admission, along with a nonrefundable application fee. Candidates should have prior undergraduate experience and a degree granted from a regionally accredited college or university. A GPA of 2.5 or better is also required, as are letters of recommendation and personal essays, in some cases. 
MBA WITH A CONCENTRATION IN ECONOMIC DEVELOPMENT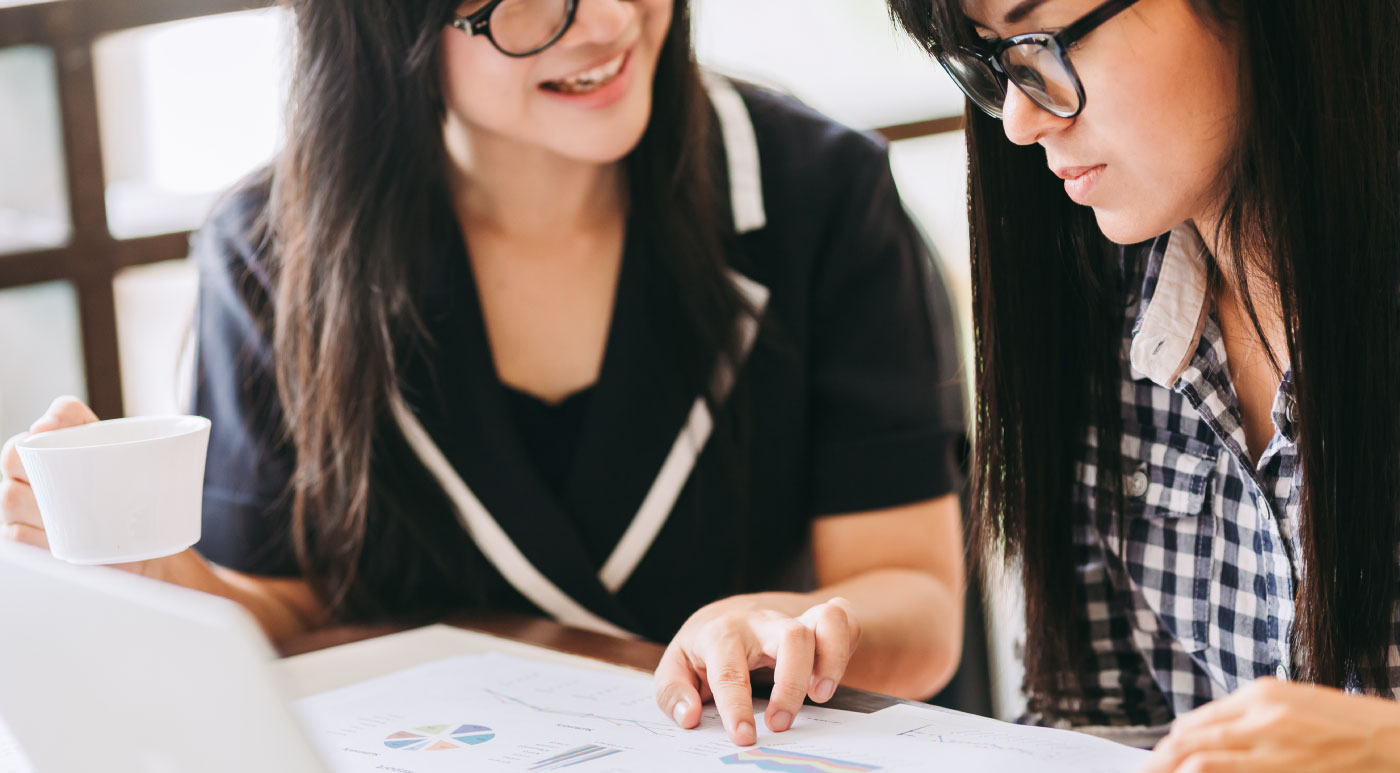 Murray State University was founded in 1922 as a new normal school in Murray, KY, but today it is one of the most prominent institutions in the state. With more than 400 international students from 60 different countries, and 35 countries in which students can study abroad, Murray State is one of the most diverse and far-reaching universities in the U.S. 
That's not all this school has to offer. Murray State is home to multiple research and teaching facilities, including the Hancock Biological Research Station; multiple research farms and equine facilities; the Center for Telecommunications Systems Management; and the Center for Banking and Finance, Economic Education, and Financial Planning. 
All of these resources – coupled with an impressive 15:1 student-to-faculty ratio – are what makes Murray State such a profound place to receive an MBA. That, and the fact that the Master of Science in Economic Development is one of the best in the nation. 
This program prepares burgeoning economic development practitioners to deal with issues in city, regional, and urban planning along with economics, political science, infrastructure, and more. Earning one of these degrees prepares learners to work in the areas of regional and local economic development, as students receive both classroom and practical training in the methods of economic development.
The degree can be completed either online or on campus. Open to both part- and full-time students, the MBA can be earned in just three semesters, along with one summer's worth of study. The program includes training in Geographic Information Systems and other statistical and economic methods that are needed to inform economic development students. Candidates may also pursue a directed study course that allows them to complete advanced work in topic areas of their own choosing. There is also a capstone project in which students will prepare and present significant independent projects in their job areas.
Core classes include Cost-Benefit Analysis, Economic Development Finance, and Economic Development Methods. An impressive nine hours of elective courses allow students to pursue personal areas of interest. Topics might include economics, geosciences, or even marketing. Classes regularly showcase lectures and input from professionals in economic development. A total of 30 credit hours are required for graduation. 
To apply for admission, candidates should be prepared to meet the universal Murray State University admission requirements. Applicants may be eligible with a minimum GPA of 2.75 and a GMAT score of 450, or a minimum GPA of 3.0 and a GMAT score of 400. GRE scores may be substituted in most cases, too. Tuition is affordable, with rates starting at just $544 per hour for residential students. Online learners benefit from a universal tuition rate, so non-Kentucky residents pay the same tuition as those who reside in-state. This is a significant cost savings to consider.
#10. GARDNER-WEBB UNIVERSITY
ONLINE ECONOMICS MBA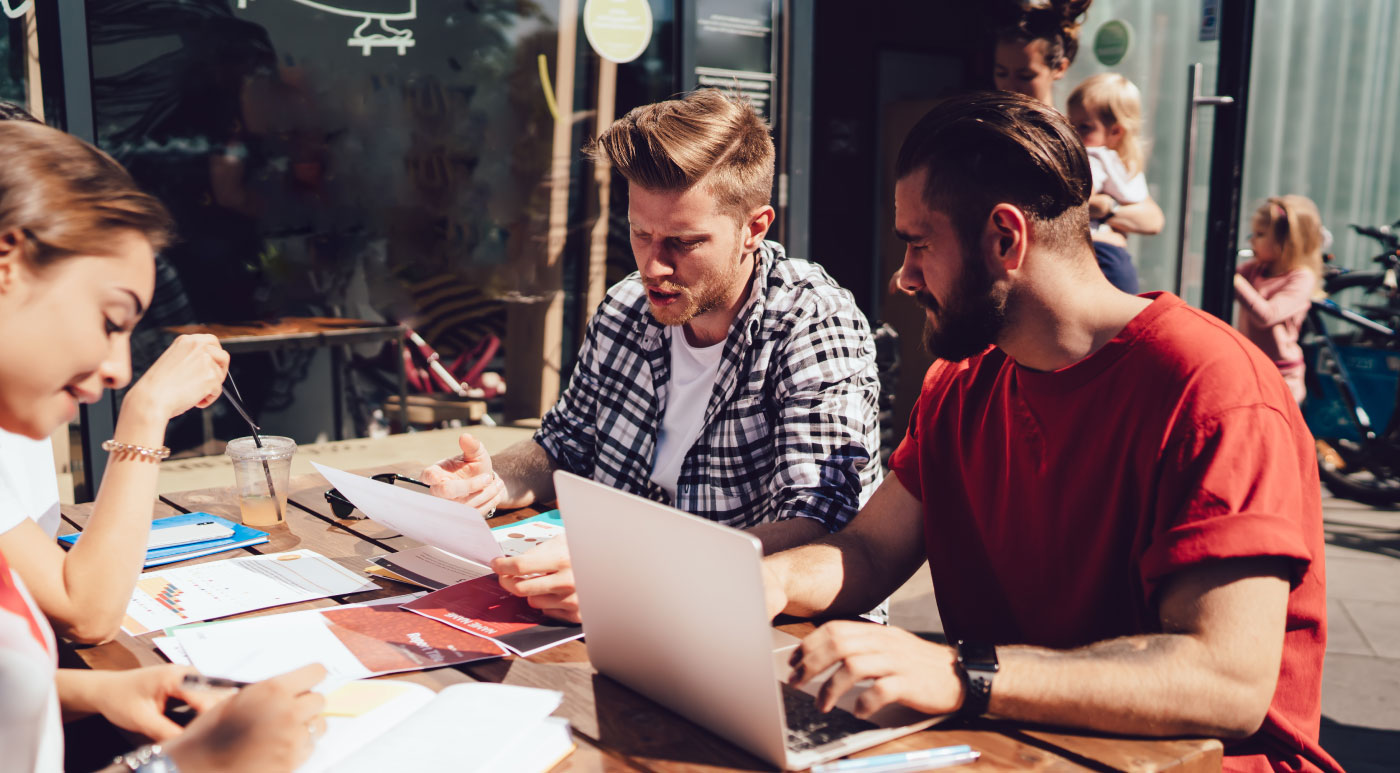 Gardner-Webb University considers itself a "character-building" college, priding itself on personal attention and a safe learning environment in a small-town atmosphere, but that's not all this school has to offer. It also has a profound commitment to its Christian heritage, a low student-to-faculty ratio of 13:1, and an outstanding online economics MBA.
The Master of Business Administration at Gardner-Webb University strengthens students' skills in leading public, private, and nonprofit businesses, making them competitive candidates for advancement opportunities in any field. The degree gives learners the opportunity to study with professionals with similar and varying interests, work experiences, and educational backgrounds. While many of the courses are theory-based, they also include hands-on, reality-based experiences like service-learning opportunities, internships, course simulations, projects, and interactions with real business leaders.
The economics concentration is one of the most popular specializations available with this degree, but it's not the only emphasis areas to choose from. Students may choose from concentrations in Accounting, Health Care Management, Sport Management, and more. Each student works closely with an academic advisor to determine the best pathways for career success. In addition to required prerequisite courses, the MBA includes 36 credit hours of graduate-level studies, including 30 hours in the core area. 
Beyond the required 36 credit hours, each student must complete a capstone course in strategic management. This capstone is designed to apply students' learning to an area of interest and to develop a portfolio to be used in lifelong career applications. As a result of this hands-on experience, and the academic-spiritual nature of the university, the school is ranked a top National University by U.S. News & World Report. 
The online MBA isn't the only high-quality business degree offered at Gardner-Webb. Another option is the 10-month Master of Business Administration. This accelerated program is designed specifically to suit the needs of busy professionals and is offered in a fully online format. As its name implies, it can be completed in less than one year, and it is affordably priced at under $20,000. While other colleges offer similar programs, Gardner-Webb's formula is unique, allowing students to take two courses every eight weeks. Class sizes are small, with nearly 75% of all cohorts smaller than 20 students.
To apply for admission to the online Economics MBA at Gardner-Webb, interested students should complete the application and submit a $40 processing fee. Each candidate should also supply a resume detailing any relevant professional experience, along with transcripts from every institution attended. For candidates who already hold a graduate degree, or for those who hold a bachelor's degree with a minimum 3.0 overall GPA, no test scores are required. Otherwise, a minimum GMAT score of 450 is needed. Professional work experience in a relevant industry sector can also occasionally be substituted for the testing requirement.
OTHER NOTABLE PROGRAMS
#11. Texas A&M University, Commerce
Location: Commerce, TX
Degree: MBA with a focus in Economics 
Net Price: $11,796
#12. Ashford University
Location: San Diego, CA
Degree: MBA with a Business Economics emphasis 
Net Price: $19,141