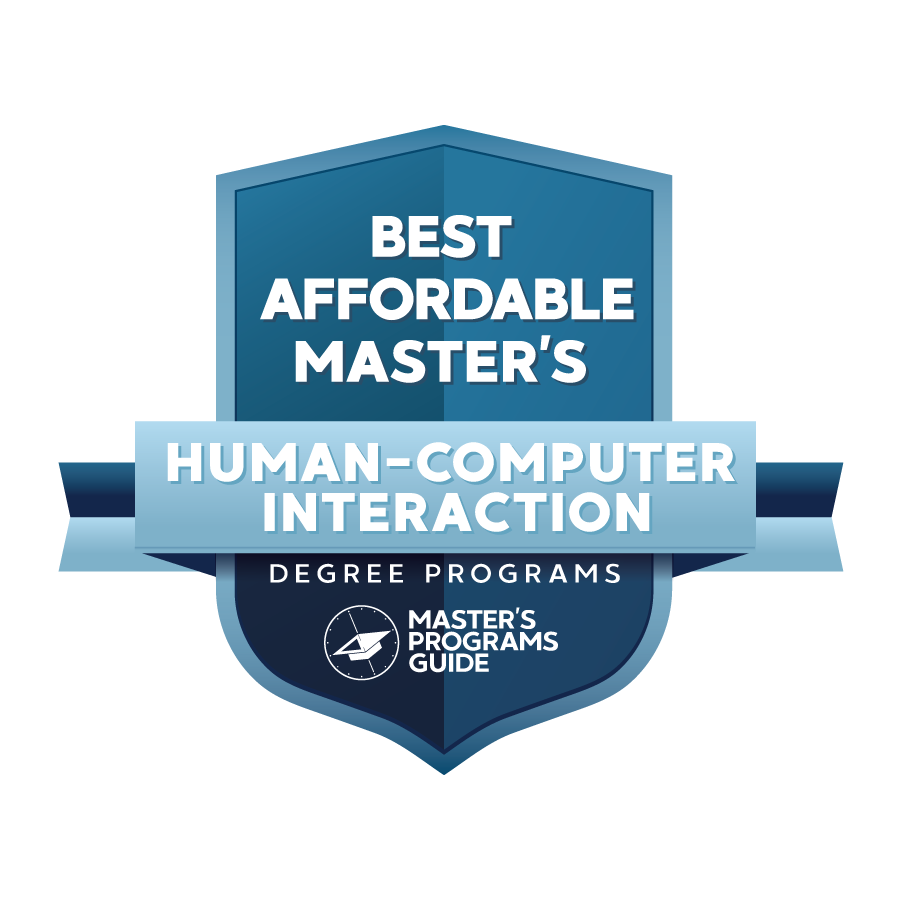 Interested in learning about how humans interact with technology? If so, earning one of the best affordable master's in human-computer interaction will provide you with the skills you need to work in this industry. 
One of the most flexible degrees around, it can be tailored to fit your individual needs and interests. The human-computer interaction (HCI) field is an exciting and challenging one, with the need for practitioners continuing to grow. HCI professionals are in demand and also make a competitive salary.
Human-computer interaction (HCI) is a dynamic and ever-growing field. With the advancement of technology, HCI has become more important than ever before. If you want to work in any industry that involves computers or software, then you need an education in HCI. 
What exactly is human-computer interaction? It is a discipline that will teach you how to develop, create, and analyze the computer systems of now and the future. You'll understand exactly how these systems impact individuals as well as business and society. 
As a professional with a master's degree in human-computer interaction, you could work in rewarding fields like:
project management

front-end design

development

interaction design

human factors engineering
Of course, user experience design is another popular field pursued by graduates of these degrees.
Your degree will provide you with the skills you need to create technologies that recognize human behavior along with external factors like time, motion, sound, and aesthetics.
If you're a computer whiz, there's a good chance that thinking about the coursework you'll encounter in one of the top master's in user experience design programs doesn't worry you at all. Instead, it might be logistics—or your budget—that has you breaking out in a cold sweat every time you think about going back to school. 
The good news is that earning a master's degree doesn't have to be the gargantuan endeavor that you're afraid of. Sure, your coursework will demand your full attention, but that doesn't mean you have to take classes full-time. Plenty of graduate students continue to work while earning their degrees on a part-time basis. 
By taking online HCI master's classes or taking classes during the evenings, you'll be able to create a course schedule that lets you have the best of both worlds. The top user experience degree master's programs are flexible enough to let you design your own program of study for maximum convenience.
Of course, all of the options we'll tell you about are affordable, too. After all, there's a good chance that you already exhausted your budget for a bachelor's degree. You might be worried about how you're going to pay for a master's degree on an already-tight budget. 
Earning an online degree or even taking just a few classes online is a great way to save money since many schools offer reduced tuition fees for students who are willing to study online rather than on-campus. Of course, you also won't have to worry about footing the bill for things like parking, transportation, and room and board. 
And if online learning just isn't for you, don't worry! There are plenty of other ways you can save money while earning a master's in human-computer interaction. Taking a look at the 10 best affordable master's in human-computer interaction is a great place to start!
Dive in now to learn more about the best M.S. in HCI degree programs in the country. 
What Are the Best Master's in Human-Computer Interaction Degrees?
We know that you have educational goals that you're itching to pursue, but you may not know where to start. The editors of Master's Programs Guide utilize a unique ranking methodology based on the following five aspects:
25% Overall Degree Affordability: Average cost of undergraduate and graduate tuition per school
25% Graduation Rate: Number of students who start at the university and actually finish there
20% Earnings Potential: Average mid-career salary of school alumni
20% Selectivity: The number of students who apply versus the number who actually get accepted
10% Online Graduate Offerings: The number of programs offered online in each department
At Master's Programs Guide, we strive to do our best to guide you and your family toward a fruitful academic career. The pursuit of knowledge is a noble one, and we want to help you reach your goals.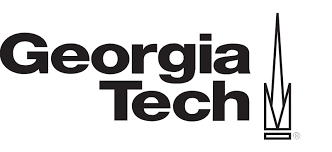 Master of Science in Human-Computer Interaction
Georgia Institute of Technology offers the best online master's in human-computer interaction degree program for you to consider. This school frequently and affectionately referred to as simply "Georgia Tech," is a public research university that is part of the extensive University System of Georgia.
It has campuses in Savannah, GA, France, Singapore, China, and Ireland in addition to its main campus in Atlanta. Here, the master of science in HCI will teach you how to create user interfaces that are not only easy to use, but also enjoyable to interact with. The program is offered as a collaboration between four schools:
Industrial Design

Psychology

Literature,

Media and Communication (LMC)

Interactive Computing.
You'll take classes in all four areas, completing a total of 36 credit hours over a total of three to four semesters. You can add elective courses in unique areas like industrial and systems engineering, architecture, and even music technology!
As a student at Georgia Tech, you'll work with 50 faculty in a myriad of research labs and centers like the GVU Center, the Sonification Lab, and more. You'll be supported in your research and coursework, every step of the way, by engaging faculty, admissions and financial aid professionals, and academic advisors. Graduate from this best HCI master's program, and you'll be able to tap into an extensive and equally supportive global alumni network to support you in your search for a lifelong career.

Master of Science (M.S.), Master of Human Computer Interaction 
The online HCI master's at Iowa State University is another one of the best to consider if you're looking for a fast-paced degree that will help you quickly and efficiently meet your goals. Located in Ames, IA, Iowa State is the largest university in the state and a member of the Big 12. 
This school is known for its groundbreaking initiatives. It was coeducational from its inception and was also the state's first designated land-grant institution. Its Master of Science in Human-Computer Interaction is no less impressive!
In this degree, you'll learn how to design and evaluate systems that are focused on the user experience. It is a multidisciplinary degree that is also available at the doctoral and certificate levels, with core graduate-level courses including:
Design and Ethics

Communication Technologies and Social Change

Design and Evaluation of Human-Computer Interaction
Courses for this best HCI master's are broken down into four core realms: evaluation, phenomena, implementation, and design. All in all, you'll be tasked with taking four classes, one from each category. However, you can also take a variety of electives (up to 12 courses total) to tailor your degree toward your specific goals and interests. Tuition is affordable with multiple financial aid opportunities available for qualifying students. 
Masters in Interaction and User Experience Design
The UXD master's at the University of Kansas is another one to put at the top of our list. It will educate you in the theory, practices, and methods of interaction design.
BY far one of the best MSI in HCI/UX, this degree requires 31 credit hours of coursework, with twelve of these existing in the major area of study. You'll take classes in:
consumer experiences

designing business services

strategic design innovation

design management

design strategies and methods
When you've completed those courses, you'll be able to fill in the rest of your course schedule with electives outside of the department along with thesis and research seminars. 
In addition to being an engaging, high-quality program, this degree is also affordable. You'll pay a flat rate for fees with tuition charged per credit hour. Tuition rates on the Edwards campus are the same regardless of your residency with no limitations on how many credit hours you can take. Plus, you may qualify for financial aid such as the JRCERT Scholarship along with grants and student loans. 
Master of Human-Computer Interaction & Design Program
The University of California-Irvine offers one of the top master's in experience design. One of the ten campuses of the University of California System, UC Irvine is home to more than 36,000 students enrolled in more than 200 programs of study.
UC Irvine is known for its research initiatives and its contribution to the tech industry. In fact, it's rated as a Public Ivy, regarded as having a quality of education that is comparable to what you might find at a more expensive Ivy League institution. 
The Master of Human-Computer Interaction and Design program here is a mixed format, low-residency degree. You can take most classes online but will be able to engage with other learners by accelerated on-campus visits that take place just a few times over the course of the program. It offers all the logistical benefits and affordability of online learning with all the flexibility and support of on-campus education with its low student-faculty ratios. 
A highly interdisciplinary program, it will give you the flexibility you need to complete your master's while also continuing in your profession. You'll learn from faculty with diverse interests in fields like computer science, art and design, and psychology and even be able to complete a hands-on project component for an outside client. 
Master of Science in Human-Computer Interaction (HCIM)
The University of Maryland is known for being one of the best schools when it comes to providing students with hands-on experience in the industry they need to make a serious impact—and to land a job, of course!
The UMD HCIM degree is no exception. In this program, you'll work with more than 400 industry partners and be able to engage in hands-on learning at the school's world-renowned research centers and labs. You'll learn the theoretical information you need to learn how to leverage information technology to make a positive social impact as you gain the technical skills necessary to design and develop interfaces for users of all kinds.
You'll complete 30 credit hours of courses, generally within the span of just two years. Core classes include:
Interaction Design Studio

Introduction to HCI Fundamentals

User Experience Research Methods
Of course, you'll complete a capstone or thesis and be able to take several elective courses, too. 
A highly affordable program, the UMD HCIM degree charges tuition at a rate of just $731 per credit hour for in-state students. You can take courses during the winter or summer semester to reduce the amount of time you need to spend in school and, of course, financial aid is available, too. 
Master of Arts in Human-Computer Interaction
The SUNY College of Oswego's degree in human-computer interaction is one of the best UX design master's program options for students seeking a more flexible option. It has a rolling admissions policy so you can apply at any time and most students take just two years to complete their degrees.
Offered on the school's main campus in Oswego, NY, this program includes 33 credit hours of study. It's incredibly affordable, with tuition costing just $471 per credit hour. The curriculum is highly interdisciplinary. It blends concepts from graphic design, the social sciences, and computer science so that you can learn crucial user-centered design approaches. You'll need these to create mobile apps, software design programs, computer games, and websites. 
You can choose from two tracks to help you meet your goals: a project/thesis track or a professional track. If your interests lie in research, the project/thesis track is the best choice for you, while industry-minded individuals will want to pursue the professional track, which includes courses in business.
Whatever the case may be, you'll be able to take core classes such as:
Graphical User Interfaces

HCI Methods I-Design and Evaluation

Systems Simulation

Graduate Multimedia
Courses are project-heavy and strongly emphasize hands-on learning. 
Master of Science in Human-Computer Interaction
The College of Computing and Digital Media at DePaul University offers another one of the best Master of Science in Human-Computer Interaction degrees. It includes core courses such as:
HCI Design Fundamentals

Website Design for HCI

Prototyping and Implementation

Foundations of Human-Computer Interaction
Of course, the program culminated in a capstone project, too. In your capstone, you'll have the opportunity to apply all of the skills you have learned in one comprehensive project. 
When you enroll in this program at DePaul, you'll benefit from a program that not only includes quality courses taught by engaging instructors but also one that's affordable and effective. It has some of the best career outcomes around with a 94% career placement rate within six months of graduation. With low tuition rates and those kinds of career outcomes, the return on investment here simply can't be beaten.
This is due in part to the high caliber of education but also due to the fact that you'll be able to actively engage in faculty research projects. You can participate in these projects for independent study credit or you can apply to become a graduate assistant. 
Of course, there are plenty of ways to get involved besides just research. You can contribute to student organizations like the Chicago Interaction Design Association and XD Roundtable. Plus, you'll have access to the school's extensive alumni network that includes professionals at all kinds of Fortune 500 companies in Chicago and beyond. 
Master of Science in Human-Computer Interaction
The Department of Informatics at Indiana-University Bloomington offers one of the best Master of Science in Human-Computer Interaction Design programs. An intensive two-year program, it will help you learn the theories and techniques behind the creation of new media, interactive tools, and systems so that you can make a real difference in the lives of software users everywhere.
A STEM-designated program, this degree culminates in a capstone project so that you can showcase your unique work in a design space of your own choosing. It includes core themes in:
interaction design

UX research

academic scholarship

creative activity

design strategy
You'll work closely with industry partners as you engage in interviews, observations, and design activities. You'll also develop the skills you need for a career in academia if that's your goal. IU Bloomington has a groundbreaking curriculum. It was the first in the United States to emphasize design as an equal partner to HCI. 
An affordable degree features low tuition rates and ample financial aid opportunities. You'll benefit from great flexibility in choosing your classes and designing your schedule. You can take up to 15 elective credits with options including:
Disney: Tech Tourism and Leisure

Introduction to Virtual Reality

Field Deployments

Mobile and Pervasive Design
Master of Human-Computer Interaction
The Carnegie Mellon HCI master's degree is the first program of its kind not just in the country, but in the entire world. Dedicated to preparing professionals for careers in:
user experience design

user-centered research

human-computer interaction
It has a rigorous curriculum that is meant to be completed over the course of just one calendar year. 
This program is unique in that you will join a cohort of students with whom you will complete the entirety of your courses. You'll learn from a diverse group of peers along with innovative, engaging faculty. You'll complete your studies with a flagship seven-month capstone that pairs you with an external industry client. Core classes include:
Communications in HCI

User-Centered Research and Evaluation

Interaction Design Studio
Since graduating its first class in 1997, this HCI master's at Carnegie Mellon has graduated more than 1000 students. You'll be able to work closely with this alumni group as you pursue your training and search for jobs, making this degree not only one of the best affordable masters in human-computer interaction, but also one that has an excellent return on investment. 
Master of Arts in Human-Computer Interaction
Michigan State is known for being one of the best UX design schools around, offering a Master of Arts in Human-Computer Interaction that will prepare you both for direct entry into the industry as well as for eventual Ph.D. work. 
It contains core classes such as Media and Information Policy, Theories of Media and Information, and Understanding Users Social Computing. In your courses, you will learn how to understand and anticipate user needs as well as how to generate technology designs that address those needs and bring solutions to life. 
The degree has a strong emphasis on social media prototyping and computing and will allow you to engage closely with the cutting-edge technology you need to impart both social and industry change. 
It is also affordable, with low tuition rates and generous financial aid. In just the 2019-2020 academic year alone, Michigan State awarded more than $1,130,531,413 in financial aid! You may be eligible for grants, assistantships, and student loans, so be sure to apply.
OTHER NOTABLE PROGRAMS 
#11.

Rice University
Location: Houston, TX
Degree: Master of Human-Computer Interaction & Human Factors
Net Price: $38,438
#12.

Indiana University-Purdue University-Indianapolis
Location: Indianapolis, IN
Degree: Master of Science in HCI Curriculum
Net Price: $9,662
#13.

University of Washington
Location: Seattle, WA
Degree: Master of Human-Computer Interaction and Design
Net Price: $16,590
#14.

Drexel University
Location: Philadelphia, PA
Degree: MSI In Human-Computer Interaction & User Experience
Net Price: $34,995a
#15.

Rochester Institute of Technology 
Location: Rochester, NY
Degree: Master of Science in Human-Computer Interaction
Net Price: $45,808
Frequently Asked Questions
What is required to earn a degree in human-computer interaction?
Each school will be unique when it comes time to earn your master's degree. However, there are a few commonalities that most—if not all—share.
Let's take a look at one of the most popular programs in human-computer interaction, offered by Georgia Tech University Here, you'll complete a total of 36 credit hours of study and be required to maintain a 3.0 GPA in all of your courses. 
This includes all core, specialization, and project-based (or capstone) courses. Georgia Tech University, like most of the other schools that offer master's degrees in human-computer interaction, also requires students to complete an internship while enrolled. 
What do I need to apply for a master's degree in human-computer interaction?
While most schools enroll students twice per year, once in the fall and spring semester some, like Georgia Tech only offer admission in the fall. Some take things one step further, though, and offer summer or winter admission in addition to spring and summer, making the process of applying to and starting your degree easier than ever. 
Many schools have also waived GRE (Graduate Record Examination) scores in light of the COVID-19 pandemic, but it's worth checking to see whether this will be required by your university when you apply. It's a good idea to give yourself plenty of time to take this test in case you decide to retake for a higher score. 
There are other requirements you may have to meet when you apply. All schools, including Georgia Tech University, require that students submit undergraduate transcripts. This doesn't always have to be in human-computer interaction but should be from a related field. Most schools have posted minimum undergraduate GPAs, too. In the case of Georgia Tech, that minimum is a 3.0. Others, like Southern Illinois University-Edwardsville, require just a 2.75.
The good news is that, in most cases, having a GPA below this cut-off does not wholly disqualify you from admission. You might just be asked to submit additional supplemental materials, such as:
a statement of purpose

portfolio

letters of recommendation

a resume
Most schools will take a look at your application as a whole, evaluating the entire package as a holistic entity rather than by one qualifying component. You'll submit a graduate school application and an application fee (the amount varies but the average fee is around $40). 
Whatever your background or timeline for admission might be, it's always a good idea to get in touch with the admissions department at the schools you intend to apply to. Schools frequently update their list of admissions requirements and many require unique pieces that might not be listed as necessary for other schools. 
For example, Southern Illinois University-Edwardsville has a specific statement of purpose topics that must be addressed, while other schools don't require a statement of purpose at all! 
Do your research ahead of time, and you'll be thanking yourself once you start filling out applications later on. 
Is there financial aid available for master's degrees in human-computer interaction? 
When it comes to pursuing one of the best human-computer interaction master's programs, you'll have more to think about than just what kinds of materials are required for your application.
One of the biggest (and most justified!) concerns you might have is how you are going to pay for your education. Make no bones about it—earning a master's degree can be expensive. However, fears over the cost of attendance (or all the student loans you might have to take on) shouldn't deter you from applying to graduate school.
The good news about attending graduate school today is that more schools, government entities, and outreach organizations are doing everything they can to make college more affordable. 
Before you start making a finalized list of all the schools to which you intend to apply, take a close look at their tuition and fees. It's important to keep an open mind while you're doing this, especially when it comes to public vs private schools. There's an unfortunate misconception out there that private schools are always more expensive than public schools but that is simply not the case.
In fact, many private schools wind up being more affordable than public schools since they offer additional financial aid and scholarship. While that's not always the case, it's worth checking into what your "net price" will be rather than just what the school's "sticker price" is. 
Tuition can be charged on a per-credit-hour or per-semester basis, though the per-credit-hour model is far more popular for master's degrees. Be sure you pay attention to all the fine print, too, since some schools, like Georgia Tech University, charge higher tuition prices for in-demand programs like human-computer interaction than they do for their other graduate degrees. 
Take some time to research all of the financial aid and scholarship opportunities that might be out there. While you can usually find ample resources by connecting with the financial aid department at your school, you can often find outside awards with organizations in your community, too. 
Many of these are available to students regardless of academic standing, instead of relying on some other aspect of your application to determine your eligibility. Some outside scholarships to consider include the AFCEA Tidewater Chapter Scholarship offered by the Armed Forces Communications-Electronics Association, and the Jibril Griffin Scholarship from the Always Giving Back Foundation. 
In any event, it's a good idea to complete the FAFSA (Free Application for Federal Student Aid). This will determine your eligibility for federal and state financial aid, such as grants and student loans. Many universities use it to determine eligibility for institutional aid as well. 
Another misconception that people have about graduate school is that it's far more expensive than undergraduate school. Also, that there will be limited financial aid available. While it's true that financial aid resources tend to be targeted more toward students who are working on bachelor's degrees, there are plenty of opportunities to earn a low-cost graduate degree, too. 
You just need to know where to look—and starting with your school's financial aid department (and completing the FAFSA!) are both excellent places to start. 
What kinds of jobs can I get with a degree in human-computer interaction?
Once you have a diploma in hand, all that's left is to find a job. The great news about earning a master's degree in human-computer interaction, in particular, is that you likely won't have to look for too long. 
The need for professionals with skills in this discipline exists in more places than you might even realize. From the cars we drive that must be equipped with computers to map our routes to the way we vote for our next president, just about every aspect of our daily lives has been put into the hands (or should we say keys?) of computers.
With this comes the need for people who know how to design and update the computers and plenty of new job opportunities to explore! The top master's in experience design will give you the skills you need to make an impact—and to land one of those job opportunities, too. 
How much can I make with a master's degree in human-computer interaction? 
After receiving your degree in human-computer interaction, you'll have plenty of options—and the potential to earn a high salary, too. Most students go on to careers in:
user experience design (UX design)

engineering (or software development and engineering)

researching
When it comes to the HCI master's salary, it can be tough to find reliable information on what to expect. That's because this is a relatively new field so the Bureau of Labor Statistics has yet to report any data.
That said, as a web programmer or web designer, two career paths that loosely cover user experience design, you can expect to earn an average salary of around $77,2000. The earners in the top 10% earn more than $146,430, though, and since many of these professionals work on a freelance or per-contract basis, the sky is truly the limit when it comes to how much money you can make! 
These jobs are in high demand, too, expected to grow by about 8% by 2029. Why such a surge in growth? There are a myriad of factors behind the surge but the most obvious is that e-commerce, in particular, is rapidly growing. Retail firms are expanding their online offerings and, coupled with a growth in the use of mobile devices to search the web, there's an increased need for professionals who can make websites and interfaces more user-friendly.
Another career you might pursue with a degree in human-computer interaction is in software development As a software developer, you can expect to earn a high median pay of around $110,140 per year. It's worth mentioning that this average salary is for workers with bachelor's degrees—those with master's degrees will enjoy even higher wages. 
An additional benefit of choosing a career as a software developer, who is a professional who creates the systems and applications that run on computers or other devices, is that you'll enjoy plenty of job prospects. Workers are in high demand for this field, with a job outlook of 22%. That's significantly higher than the national average of 5% and is fueled, in part, by the growth in the use of tablet and smartphone applications.