Ready to find your ideal master's program?
www.mastersprogramsguide.com is an advertising-supported site. Featured or trusted partner programs and all school search, finder, or match results are for schools that compensate us. This compensation does not influence our school rankings, resource guides, or other editorially-independent information published on this site.
We use computers in practically every aspect of our daily living. From work to school, play time to chore time, computers are essential for helping us get by. But have you ever really thought about the ways in which computers affect us—or how our daily interactions shape future technological developments?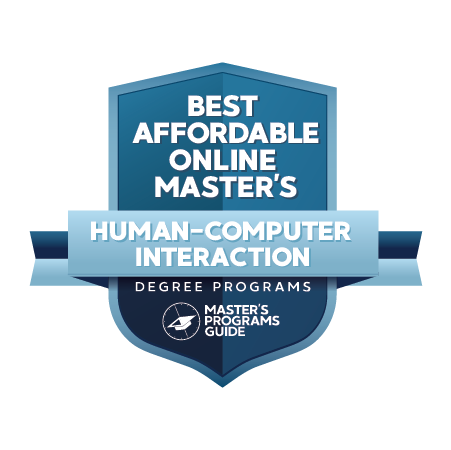 If you're interested in learning more about this complicated topic, you may want to consider earning a master's in human-computer interactions. Not only will you be able to learn how to design, develop, and evaluate current and future computer systems, but you'll also graduate with a more concrete understanding of how technology and computers impact individuals and society.
An incredibly interdisciplinary program, it's perfect for helping you develop the practical and theoretical skills you need to be a successful practitioner in this field.
A degree in human-computer interaction will open up many doors for you. You could pursue a number of careers, including those in front-end design and development, project management, and interaction design. You could work as a human factors engineer or a user experience designer, or you might decide that you want your career to take you in a more research- or teaching-oriented profession.
Your work could help you develop user-friendly, intuitive web experiences, or it could help you solve problems in computer design and technology. You might even work in product design to help create technologies that are as amenable to human behavior, sound, motion, time, and aesthetics as possible.
Whatever the case may be, earning a master's in human-computer interaction is a smart choice.
That's not to say that the journey will be entirely smooth sailing, though.
Earning a master's degree is a serious undertaking, particularly if you are already working full-time. Finding the time to attend campus to take daily or weekly classes can be a challenge, as can finding the funding to pay for your degree if you have other life commitments that might come first.
One of the best ways to achieve your goal of earning a master's in human-computer interaction is to consider an affordable online degree. Not only will you be able to tailor your course schedule so that it fits in well around your other commitments, but you have the potential to save some serious coin, too.
Almost always, an online program is going to be much more affordable than one that is offered on-campus. Some schools offer reduced tuition fees for students who do not plan to attend classes on campus. In other cases, there might not be a reduction in tuition but you'll save money regardless because you won't have to worry about paying for things like room and board, transportation, and even parking.
So what are you waiting for? Earning an affordable online master's in human-computer interaction is a win-win situation for your schedule, your budget, and your career. Plus, you're sure to enjoy the journey! Keep reading to learn more about the 15 Best Affordable Online Master's in Human-Computer Interaction.
See Also: Best Online Master's Programs in HCI
Best Online Master's Programs in HCI
Common Application and Admission Questions
Naturally, every school is unique, but when it comes to applying to a master's in human-computer interaction, there are a few things you'll want to keep in mind.
First, most online programs have similar requirements for applying as their on-campus counterparts. Certain pieces, like an on-campus interview, might be waived for students who live very far away, but that's not always the case. Take the time to research your school's individual requirements when it comes to applying so that you don't accidentally leave something out.
You will want to tailor your application to each and every university to which you apply. Try not to get too caught up in all the excitement of the application process, either—you might be tempted to apply to as many programs as possible, but this is a mistake. Not only will you have less time to devote to the individual requirements of each application, but you may end up having to shell out a ton of cash, too.
Make sure you take the time to understand the individual application requirements of your university and narrow your selection down to just a few choices. Your wallet—and your sanity!—will thank you.
Be sure to set aside some time when it comes to completing your application. You should not send out a generic document to multiple programs (although you might be tempted to do this for supplemental materials that are required such as an essay, statement of purpose, or resume). Instead, edit each and every one to make sure it is addressed specifically to the college you are sending it to.
Research the qualifications you must have for your application as well. Competitive programs usually request minimum GPAs of 3.0 on a 4.0 scale, but sometimes this is higher. You might have to submit letters of recommendation, a resume, and an employer's statement to show that you have ample amounts of work experience, too.
Almost always, a bachelor's degree is required, but the subject in which this is received can vary depending on the institution. While some universities require master's candidates to have completed an undergraduate degree in a related field, like computer science, information technology, or data analytics, you may be able to get by with an unrelated major by taking a few general prerequisites to fill in the gaps once you begin your graduate studies.
Of course, you'll want to set aside plenty of time for securing all of these documents, from your transcripts to letters of recommendation—and don't forget about the time it will take for you to schedule, study for, and take the GRE or GMAT. These tests aren't required by all schools, but if your university requests your scores, it's imperative that you do your absolute best.
Don't give your university of choice any possible reason to pass you over. Even the most qualified student can be turned away from a program because he left out a simple detail or ignored a basic instruction in the application process. Before you submit your application, go over everything with a fine-toothed comb. It only takes a few extra minutes, and it's absolutely worth the time. 
See Also: 10 Online Master's in Computer Engineering
What About Financial Aid & Scholarships?
Paying for college can be stressful, but it doesn't have to be. According to a report by Petersen's, the average annual cost of attending college is up to $40,000 per year. However, this depends on a lot of factors, including whether the university is private or public, whether you receive any financial aid, and what kind of major you are pursuing.
As a result, it's imperative that you spend some time researching the many financial aid opportunities that are out there. If you already have a bachelor's degree, you might be familiar with the FAFSA (the Free Application for Federal Student Aid). The FAFSA is a form that can be completed and filed starting January 1. You should complete this document in the year in which you wish to attend college, and it must be resubmitted each and every year that you remain in school.
The FAFSA will utilize information about your financial status and history to determine your eligibility for need-based financial aid. These include opportunities like Fulbright Grants, TEACH Grants, federal work-study, and low-interest, unsubsidized student loans.
Although there is admittedly far more financial aid available at the state and federal level for undergraduate students than there is for graduate students, it's still essential that you complete the FAFSA in a timely fashion. You don't have to have your taxes finished for the year, either. You can use estimates from last year to get an idea of what sort of aid you might qualify for. The FAFSA may ask for documents like your W-2s, pay stubs, and income taxes, so you might want to have copies on hand once you start completing your paperwork.
The FAFSA does not only determine what you might qualify for at the federal and state level, either. It also helps to evaluate whether you might be eligible for any institutional aid. Universities often use the information from your FAFSA to determine whether they can award you any need-based institutional aid. They do this via the Student Aid Report, a document that is automatically calculated by the FAFSA and sent to your university.
If you decide to take out any student loans, you'll have to go through a half-hour entrance counseling session online and sign a master promissory note that indicates that you agree to abide by the conditions of the loan.
Loans aren't the only option even if you don't qualify for any need-based aid, either. Often, schools provide assistance in the form of scholarships, teaching assistantships, and paid research fellowships. Spend some time familiarizing yourself with your college and departments' websites. Here, you'll find information about funding opportunities that are available to all students.
Sometimes you will be automatically considered for such opportunities, but that's not always the case. Make a spreadsheet or a detailed list to help you keep track of all of the application deadlines, requirements, and details of the funding opportunities to which you'd like to apply. Staying organized is the key to an affordable online education!
How Much Can I Make With an Online Master's in Human-Computer Interactions?
As an up-and-coming degree, human-computer interactions seems to be a highly marketable and lucrative career to consider. However, you might be cautious about whether this is the right program for you, particularly when you consider the rising cost of graduate education.
Since this discipline is a relatively new field of study, it can be tough to gauge a long term return on investment for a worker with a degree in this field (especially when compared to established fields, like medicine and engineering).
To complicate things even further, there is a wide range of careers that a degree in human-computer interactions can qualify you for. Every job pays differently just as every company does, and even things like your geographic location can affect your salary. Naturally, you'll have the best bet at a higher wage if you choose to live in an urban area, but you'll have a higher cost of living here, too.
Nevertheless, you may be able to find some guidance on your expected return on investment by visiting national statistics provided by organizations like the Bureau of Labor Statistics.
The Bureau of Labor Statistics, a report published by the Department of Labor, offers some data on the average salaries for computer and information research scientists. Of course, this does not include all potential jobs you might pursue with a degree in human-computer interactions, but it does give you a good close estimate.
You'll earn a salary, in this field, that is an average of $118,380 per year (a whopping $56.91 per hour!). Of course, your wages will be much higher if you earn a master's degree, with additional room for growth that often isn't possible when you only earn a bachelor's. Professionals with more work experience tend to earn higher salaries, too, so this is yet another field where it pays to stick around for the long haul.
There is quite a bit of variation between careers, too. Professionals who earn the highest wages are those who work in software publishing (earning more than $140,220 per year) followed by those who work in research and development and computer systems designs. The top 10% of all earners exceed $183,000 per year! Even the lowest earners still bring in a respectable $69,000. Needless to say, this is a field that's worth the investment.
This is also a field that shows exceptional room for growth. The Bureau of Labor Statistics estimates that there will continue to be about a 16% growth in this field through 2028. This dramatically exceeds the national average for other careers (which is about 5%). This growth is likely to be driven by advancements in technology and further exploration into the ways we use computers.
Of course, all of these numbers are averages—but the figures look good, don't they? Once you earn a master's in human-computer interaction, you'll be well on your way to a profitable, enjoyable career that truly makes a difference.
What Are the Best Master's in Human-Computer Interaction Degrees?
We know that you have educational goals that you're itching to pursue, but you may not know where to start. The editors of Master's Programs Guide utilize a unique ranking methodology based on the following five aspects:
25% Overall Degree Affordability: Average cost of undergraduate and graduate tuition per school
25% Graduation Rate: Number of students who start at the university and actually finish there
20% Earnings Potential: Average mid-career salary of school alumni
20% Selectivity: The number of students who apply versus the number who actually get accepted
10% Online Graduate Offerings: The number of programs offered online in each department
At Master's Programs Guide, we strive to do our best to guide you and your family toward a fruitful academic career. The pursuit of knowledge is a noble one, and we want to help you reach your goals.
Master of Science in Human-Computer Interaction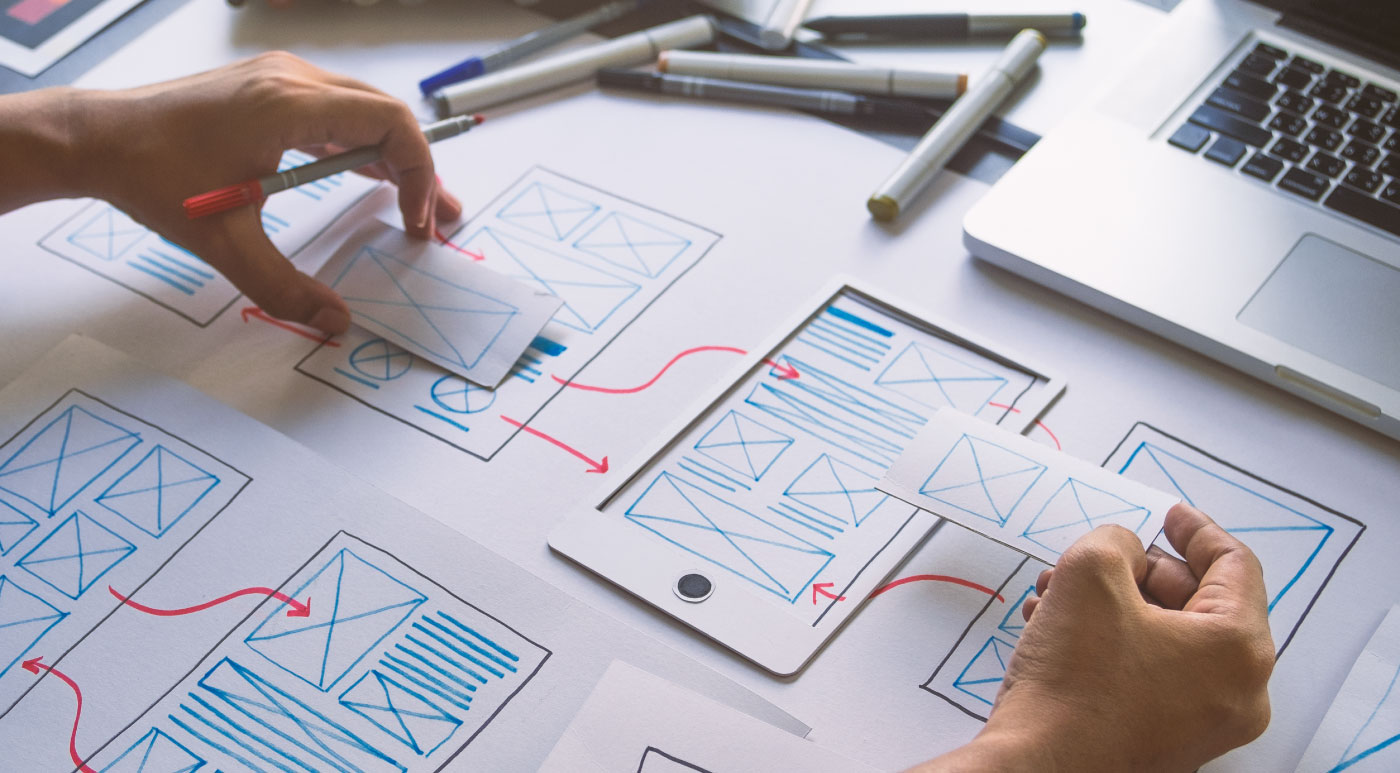 If you're going to major in a tech-related field, there's no better place to do it than at Georgia Institute of Technology. This school is not only one of the top research universities in the United States, but it's also a top-ranked public college.
Here, the school focuses on providing technologically-focused education to more than 25,000 undergraduate and graduate students alike in six colleges and 28 schools. The majors here specialize in disciplines in business, liberal arts, computing, engineering, science, and design.
A highly interdisciplinary program, the Master of Science in human-computer interaction at Georgia Institute of Technology is designed to help students create user interfaces that are usable, useful, and above all, enjoyable. You'll learn everything from how to design and develop computer systems to implement new types of technology that can have major impacts for people and society.
This program is unique in that it is offered by four separate schools: industrial design; literature, media, and communication; psychology; and interactive computing. When you enroll in this program, you will do so via any of the four participating units. Your choice here will reflect your area of specialization and your general background.
In your selection, you will gain the skills and theoretical training you need to become leaders in designing, implementing, and evaluating the next generation of human-computer interfaces. Requiring 36 credit hours, the degree can be completed online and is usually completed in just four semesters (though there is the option to complete it in just three with the accelerated pathway to completion).
Regardless of how long it takes you to complete your studies, you will take the same set of core courses, with requirements including Human-Computer Interaction Foundations, Psychology Research Methods for HCI, and HCI-Professional Preparation and Practice.
Then, you will take classes in your chosen concentration, with sample electives including Computational Journalism, Design of Online Communities, The Computer as an Expressive Medium, Visualizing Communication for Interaction, and Topics in Cognitive Aging.
Your electives don't have to fall within your specialization area, either. You can also take electives in fields like architecture, music, computer science, human factors, cognitive science, and technology. If you choose, you can even earn a certificate in management of technology from the college of management at Georgia Tech.
Altogether, more than 50 faculty members work in these areas as well as other closely-related areas. They are associated with prominent research centers and laboratories like the Aware Home, the GVU Center, the Health Systems Institute, the Human Factors and Aging Lab, and the Sonification Lab. This affordable program offers low tuition rates and plenty of research funding for these opportunities.
In addition to the nearly 90 students enrolled in the human-computer interaction program at Georgia Tech, there are also more than 200 students earning degrees in related areas, like social computing, engineering psychology, and digital media. Alumni of these programs are active participants in creating new opportunities for current students. They work all around the world for national and international companies alike.
Master of Science (M.S.), Master of Human-Computer Interaction (M.H.C.)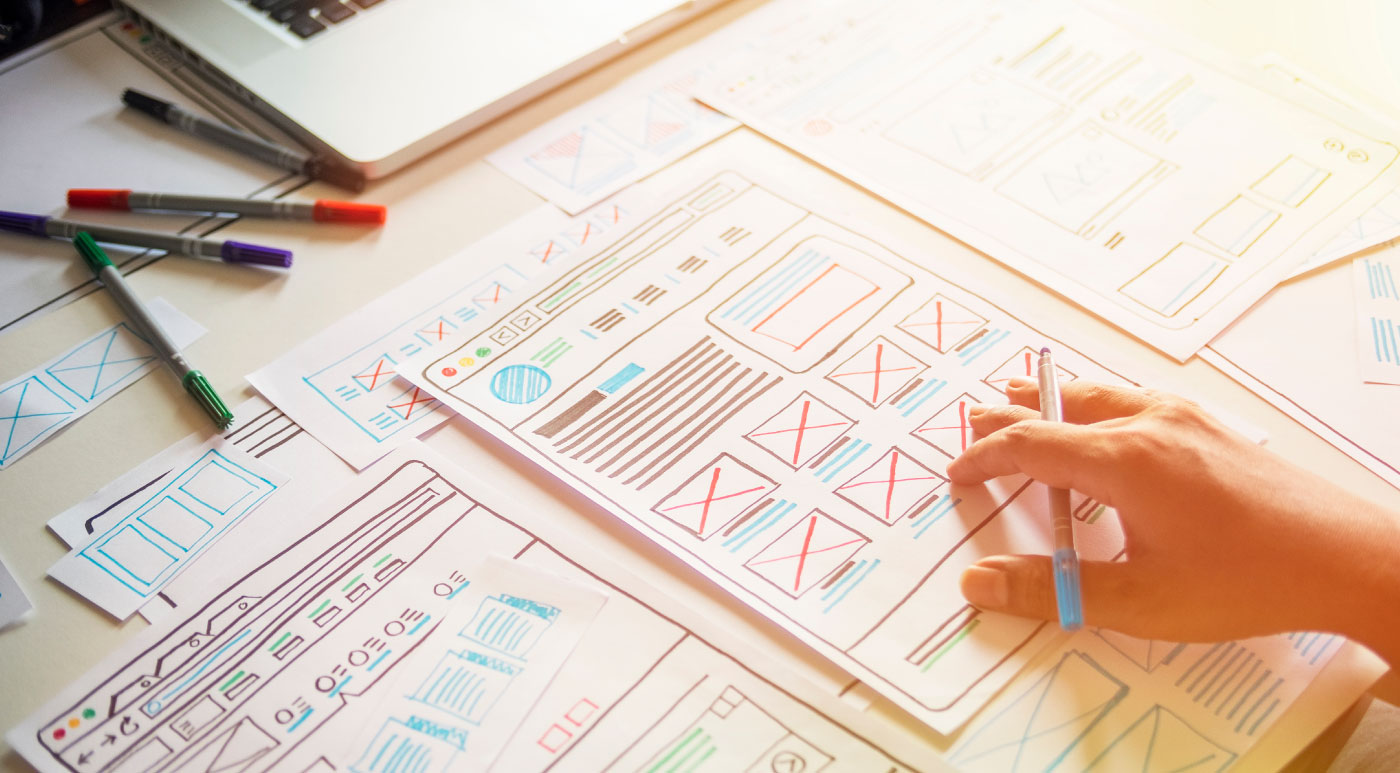 Located in Ames, IA, just half an hour from Iowa's capital of Des Moines, Iowa State University has a reputation for discovery, innovation, and a student-first approach. Despite being one of the nation's best and most prominent research institutions, this university has a culture that prizes student involvement and success.
The Master of Science in human-computer interaction at Iowa State University is offered by the graduate college and is available primarily online. It is an excellent pathway to the Doctor of Philosophy in human-computer interaction but also serves as a great stand-alone program that will prepare you for a rewarding career.
When you choose to enroll in this program, you will benefit from instructors who work constantly to accelerate and promote current research in this field. You'll work with faculty representing departments in every area of the college as well as prominent researchers at the Virtual Reality Applications Center.
By the time you have finished your studies, you will know how to design, evaluate, and adjust systems with a focus on user-centered design. You will be able to participate in multidisciplinary product development teams and to apply user-centered design approaches in your work.
The online program is similar in structure and content to the one offered on campus. You will take four courses that fall into four main categories: phenomena, evaluation, implementation, and design. Sample classes include Virtual Worlds and Applications, Evaluating Digital Learning Environments, and Design and Evaluation of Human-Computer Interaction.
You can also pursue a variety of electives through your credits, with options including Human Factors, Foundations of Game-Based Learning, and Optimization Methods for Complex Designs. All online courses are offered via streaming media over the web, with content consisting of recorded lectures, teacher-student interaction via chat rooms, emails, and phone conversations.
To apply, you will need to submit all of your documents, including your academic records, statement of purpose, and letters of recommendation via the online portal. You can apply for online studies at any time throughout the year. The program requires no GRE or GMAT for admission. A minimum GPA of 3.0 is required for admission to this program, however.
You will be billed for tuition based on your residency. Tuition rates are affordable and a myriad of financial aid opportunities are available.
Choose to study in this affordable online program, and you'll benefit from a school that has a reputation for offering a great return on investment.
In fact, Iowa State University is cited as being within the top 12% for college value, according to Money Magazine, and is also highly ranked for the quality and affordability of its programs by Value Colleges, Schools.com, and Wall Street Journal/Times Higher Education. The degree has excellent career placement outcomes and offers distance learners a great way to break into the exciting world of human-computer interaction.
Master of Science in Human-Computer Interaction (HCIM)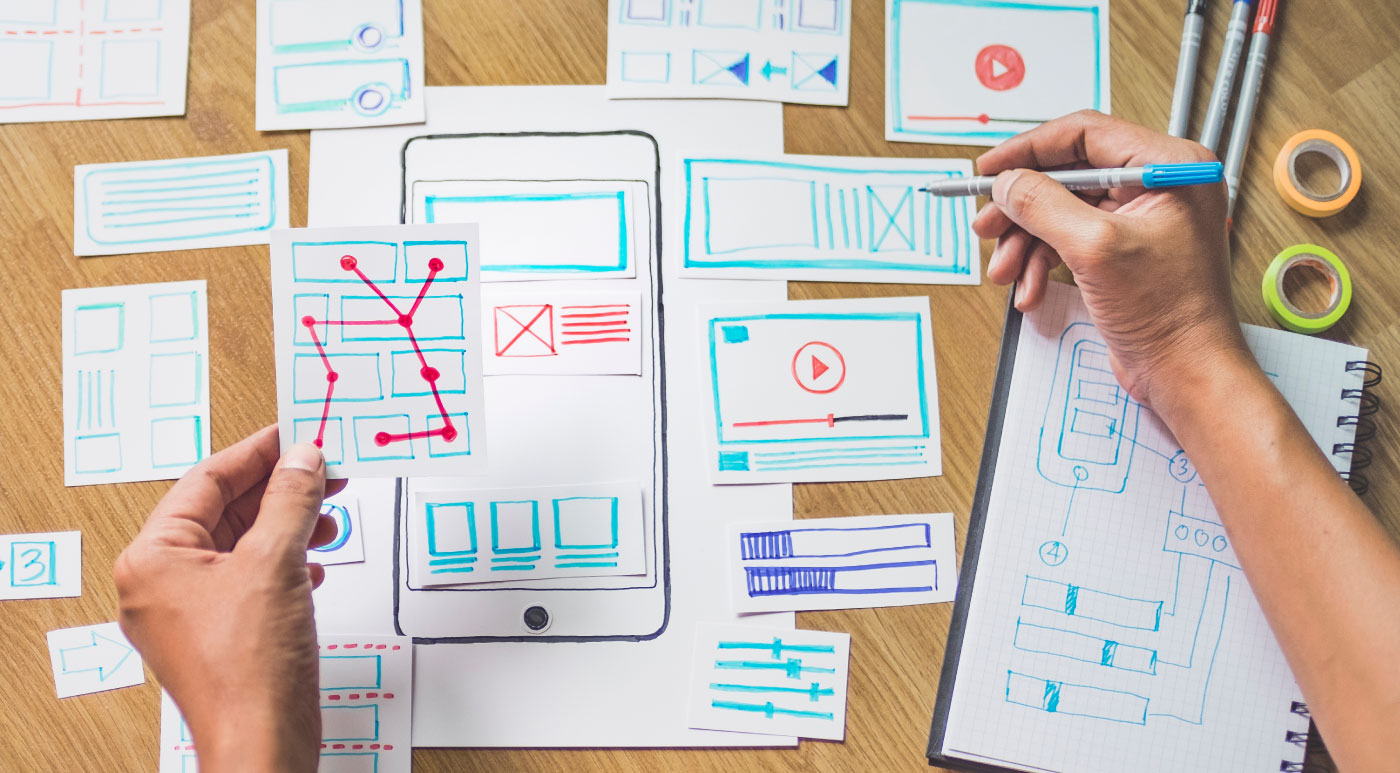 The University of Maryland, located in College Park, may be home to nearly 400,000 alumni—but that doesn't mean that you will be just another face in the crowd if you choose to study here.
On the contrary, studying at the University of Maryland will allow you to become part of a large family of fellow scholars and faculty members. This university is considered one of the country's preeminent public research universities and is a leader in innovation, entrepreneurship, and research.
The Master of Science in human-computer interaction at the University of Maryland prepares learners to develop unique, innovative technologies that will improve the way society connects to information. In this program, students will learn how to evaluate, design, and implement new information technologies and interfaces that are not only usable but also appealing.
The curriculum of this program is highly interdisciplinary, incorporating perspectives from many disciplines, including computer science, information studies, engineering, education, design, psychology, and the social sciences.
Upon graduation, you will have the skills you need to leverage information technology to make a positive difference in the world. You will be able to create interfaces, understand modern methodology in design, and conduct a host of other functions that are essential in becoming a valuable member of the workforce.
This degree will allow you to combine hands-on learning, practical skills, and theoretical training so that you can apply your new skills to whatever new opportunities your career might present. Current students are able to work on projects with the school's more than 400 different industry partners. There are also plenty of opportunities for hands-on learning through the college's world-renowned labs and research centers.
To graduate, you will need to complete 30 credit hours of academic work with a minimum 3.0 GPA. This must be done in five calendar years, but most students take fewer than two when completing their courses full-time. You may take classes on either a full- or part-time basis.
The core curriculum consists of classes such as Introduction to HCI Fundamentals, Intro to Programming for Information Professionals, and Interaction Design Studio. You will complete a capstone or thesis in your second year of study to help you synthesize everything you have learned in your program. You can also pursue electives like Analyzing Social Networks and Social Media and Visual Analytics.
This program is incredibly affordable. As an online student, you'll pay the same rates that you would pay if you were studying on-campus, with tuition starting at just $731 per credit hour depending on residency. A number of generous financial aid opportunities are available.
To apply, you will need to complete an online application to the UMD Graduate School and pay an application fee of $75. You should plan to upload transcripts for all courses you have already completed as well as a statement of purpose that describes your interests and experiences. Professional references, a current resume or CV, and the HCIM supplementary application are also required.
Master of Human-Computer Interaction and Design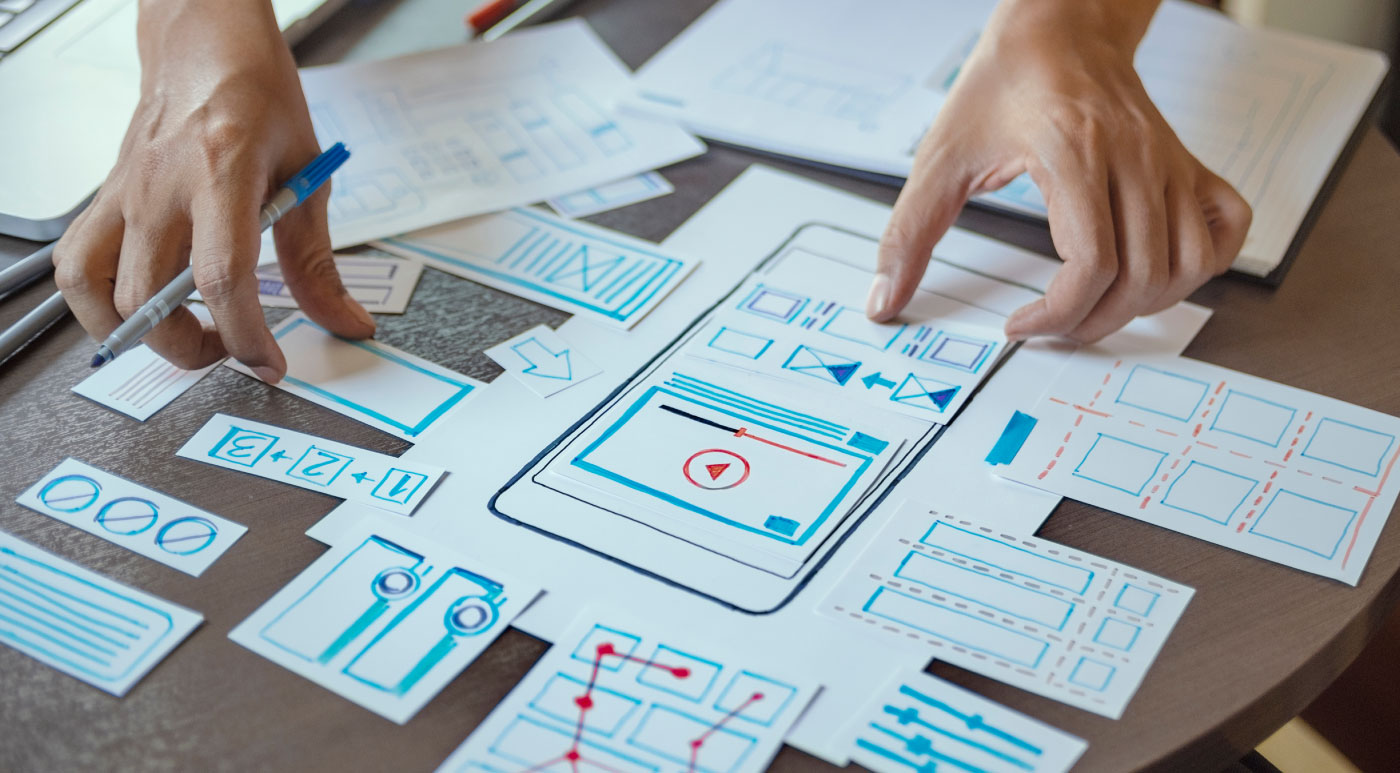 Ready to think outside the box? You might want to consider the Master of Human-Computer Interaction and Design program at the University of California-Irvine. Here, the department offers the only mixed format, low-residency Master of Human-Computer Interaction that you can complete in just one year. That's not just in the state—but in the world.
Not only will you benefit from in-person, high-touch learning at an accelerated pace, but you'll also have the added flexibility of online distance education. The program will prepare you to become a leader in user experience research and design, product design, interaction design, information architecture, and human-computer interaction.
The degree is fully accredited and includes nine courses that are meant to be completed over the course of a single year. The program offers you the flexibility to complete a graduate degree while still working in your current profession along with a highly interdisciplinary orientation to the field.
Core courses include topics such as User Needs Analysis, Design and Prototyping, User Experience and Evaluation, and Advanced Design and Prototyping, just to name a few. You'll take classes through the fall, spring, winter, and summer months for a whirlwind experience you're sure to enjoy.
You will learn from faculty who are highly skilled in the field of human-computer interaction as well as those who have backgrounds in business, media arts, psychology, information science, and art and design. Before you graduate, you'll have the opportunity to complete a large project for a real-life client. This project will enable you to bring together everything you have learned in your studies and to gain some hands-on experience that will look fantastic on your resume.
That's not the only opportunity you'll have to get some real work experience, either. You will also be able to work toward solving real-world problems in diverse teams, gaining important practical and academic experience. You can collaborate with groups and industry sponsors to modify, improve, or innovate a new (or existing) technology.
With low student-to-faculty ratios, this program includes classes taught by full-time faculty members and multiple teaching assistants. It is flexible and affordable, lending you access to a large range of networking activities through its extensive alumni network.
The degree has a self-supporting fee that is the same regardless of your residency and includes all costs. You will pay $51,800 for the entire program, with significant amounts of financial aid available. For example, the program has a "20 for 20" merit-based scholarship that is in the amount of 20% of all program fees for the top 20% of each admitted cohort. All students who apply to the program are considered automatically for this and all other scholarships.
To apply, you will need to have a bachelor's degree from a regionally accredited university with a minimum 3.0-grade point average. You will submit an online application, a statement of purpose, a personal statement, a resume, and three letters of recommendation. You should also send either a portfolio or GRE scores (the choice is yours as to which).
Human-Computer Interaction Master of Arts.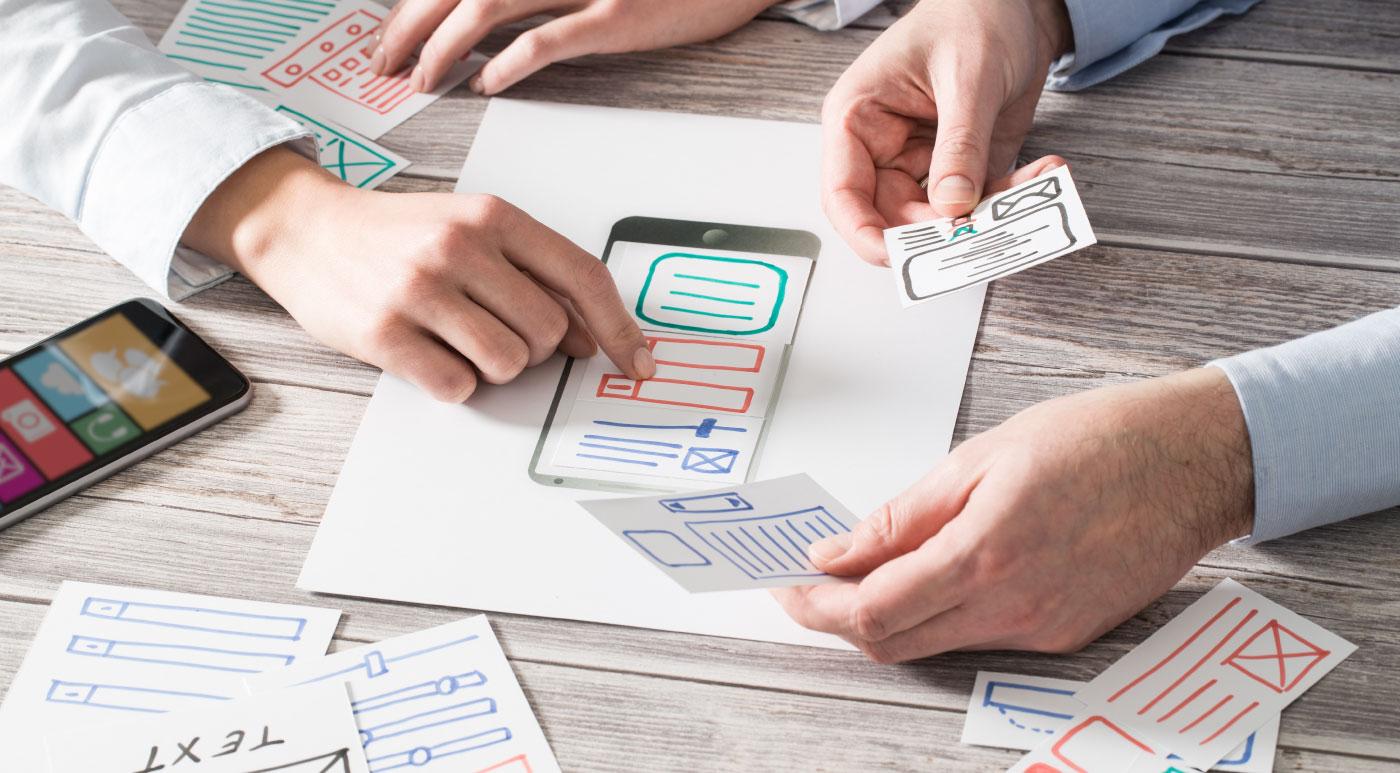 The Master of Arts in human-computer interaction at SUNY College at Oswego is available entirely online and takes most students just two years to complete. Consisting of 33 credit hours, the program has a flexible rolling admissions policy and allows you to start your classes at any time—you can choose between enrolling during the fall, spring, or summer semesters.
A highly interdisciplinary degree, this program enables you to draw upon methods and concepts from a variety of fields, including graphic design, the social sciences, and computer science. You'll learn helpful user-centered design approaches as you create communication and information technologies that are relevant and user-friendly, such as mobile apps, software design, computer games, and websites.
The program comes with two potential tracks—a professional track and a project/thesis track. The professional track is a hybrid program that will enable you to study within the core human-computer interaction curriculum along with industry-relevant skills in fields like marketing and management. You'll work side-by-side with students in the accredited Master of Business Administration program to do this.
This award-winning track will enable you to make and to translate discoveries in computers to important developments in the business world. However, if you'd rather work in a more project-based, experimental setting, you should pursue the project/thesis track. This track will enable you to put your teamwork skills and knowledge of human-computer interaction to the test as you take numerous project courses.
This track is best for students interested in conducting immersive research. Not only will you be able to do plenty of research while you're enrolled in this plan of study, but you can also complete a culminating thesis that will enable you to synthesize and formally present everything you learned during your studies.
Whichever track you choose, you'll take core courses such as HCI Methods I-Design and Evaluation, Graphical User Interfaces, and Software Design. You will have plenty of opportunities to build and incorporate skills that will enable you to be successful in your career. Graduates of this program frequently receive fellowship funding to work on large projects with major businesses, including the National Institute for Occupational Safety and Health, MedTech, and Welch Allyn.
In addition, this program regularly connects with regional businesses to offer significant opportunities for professional growth and industry exposure. You'll have access to some of the best and most lucrative career opportunities in the industry, including those as a mobile app developer, front-end web designer, and graphical user interface designer.
At just $471 per credit hour, tuition for this program is incredibly affordable and boasts a myriad of generous funding opportunities. For example, the Diversity Graduate Fellowship Program is an award that any prospective student may apply to. It not only includes an annual stipend but also has fully-paid tuition for full-time study. There are more than 120 graduate assistantships offered to help students gain experience and fund their education at the same time.
All in all, SUNY College at Oswego awards more than $500,000 in funding each year to its graduate students.
Master of Science in Human-Computer Interaction Design (HCI/d)
Looking for a program in human-computer interaction that truly thinks outside the box? You might want to consider the Master of Science in human-computer interaction design at Indiana University-Bloomington. It not only was the first in the United States to emphasize design as an equal partner in HCI, but it is also incredibly affordable, too.
A unique graduate program, the Master of Science in human-computer interaction design is a hands-on program that will help you become a design professional with the ability to shape the future of this field. An intensive two-year program, it incorporates courses that will show you how to develop new interactive tools, systems, media, and artifacts in ways that not only offer an engaging user experience but enriches the lives of those users, too.
The degree includes four major program themes: interaction design, UX research, design strategy, and academic scholarship and creative activity. When you enroll, you will choose one of these themes based on your intended career. Regardless of the pathway you select, you will culminate your studies with a two-semester capstone project. In this, you'll be able to work on a design project or problem of your own choosing.
You will take a variety of hands-on core courses, including those such as Interaction Design Practice, Foundations of HCI, and Meaning and Form in HCI. You may also choose to take elective credits (you'll complete up to 12 total) such as Info Architecture for the Web, AI and the Future of Work, and Design Entrepreneurship. The program even comes with an optional built-in professional internship.
This program is hands-on and close-knit, with seven core faculty and just 46 students per cohort. You'll take a total of 36 credits and learn within a diverse body of fellow learners. In fact, this program, despite its small size, includes representation from eight separate countries.
You'll enjoy an accelerated curriculum that blends creativity, technology, and the social sciences. As a student in this program, you'll be able to participate in a number of international conferences, including CHI, the largest conference in the field. Students regularly compete in and win at international design competitions.
Before you graduate, you will be able to access a variety of career services. From next-day interviews to career fairs, design challenges to networking receptions, you'll have plenty of ways to engage with potential employers before you ever step foot out of your graduate program (yes, even when studying online!).
This highly affordable program offers partial financial support to all admitted students. This might consist of a travel award, a fellowship award, or even a ten-hour-per-week appointment for various studies in the School of Informatics, Computing, and Engineering (such as grading finals or other administrative duties). You will automatically be considered for financial support when you apply to graduate school here.
To apply for admission, you will need to submit an online application and provide supplementary documents such as a personal statement, transcripts, and letters of recommendation.
Master of Science in Human-Computer Interaction (HCI)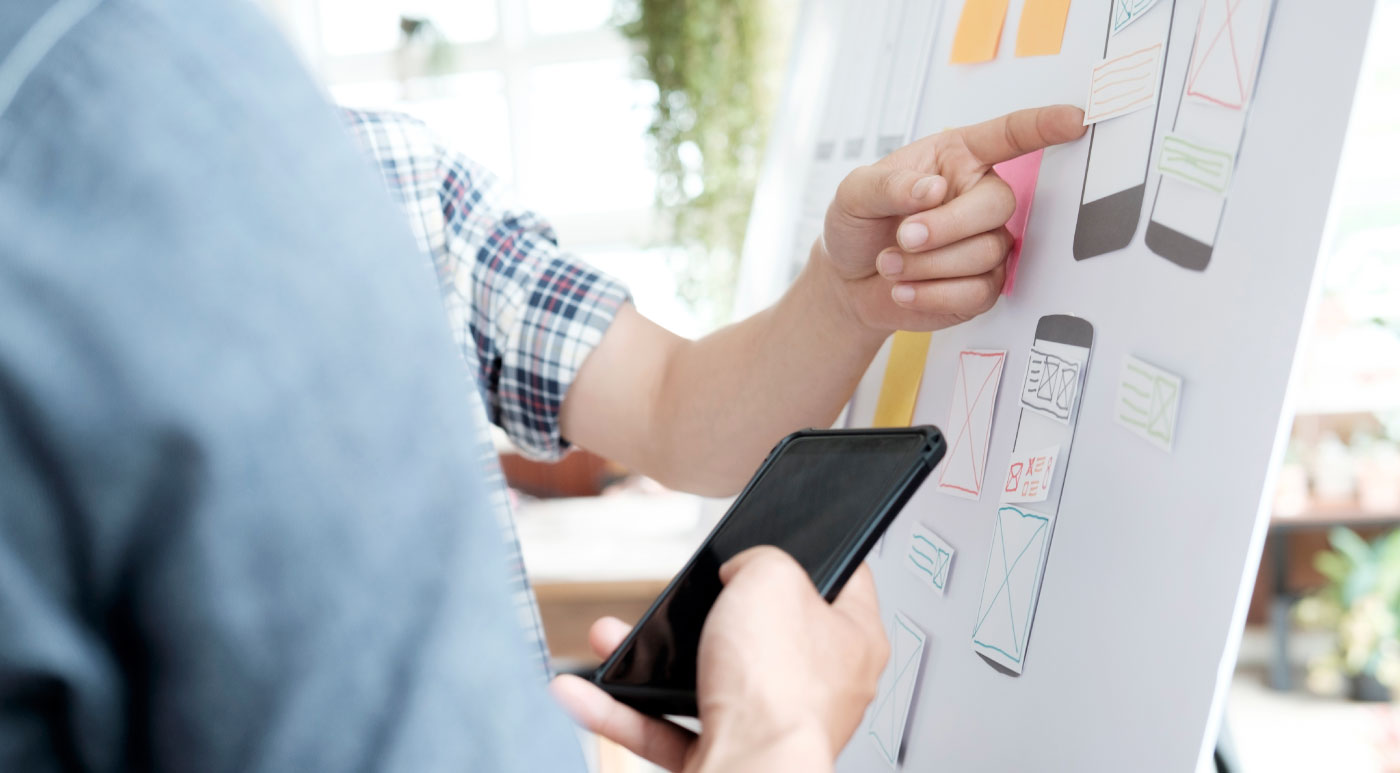 If you're looking for a Master of Science in human-computer interaction that will practically guarantee you a well-paying job immediately upon graduation, you may want to consider the graduate degree at DePaul University.
This program will not only help you learn how to design, evaluate, and implement computer-based technologies, making them more user-friendly, but it will also serve as an interdisciplinary program that draws elements from the social sciences, graphic design, and computer science.
You'll take a foundational core of human-computer interaction courses along with a smattering of diverse electives. You can take classes in a variety of disciplines, including social media, mobile computing, information visualization, and accessibility. Your opportunities will extend outside of the major, too, enabling you to take classes in software engineering, computer science, and information systems.
Of course, the job outcomes aren't too shabby, either. Upon completing this program, you'll enjoy an average salary of $82,000 per year (at least, that's the median salary reported by program graduates six months after graduation) and a 94% employment rate. Graduates work at a large array of companies, including Allstate, JP Morgan Chase, Motorola, Microsoft, Grainger, and more.
This kind of career success is due in part to the extensive alumni network that is supported by the College of Computing and Digital Media. There are human-computer interaction professionals from DePaul located all over the country, including at numerous Fortune 500 companies in Chicago. You will not only benefit from networking events and industry opportunities in this city, but also an informational email list that announces job and internship openings, research projects, and more.
The curriculum of this program is incredibly diverse and will teach you how to work with and create technologies like desktop applications, mobile apps, dynamic web sites, and more. It can be completed entirely online, with 100% of all program lectures captured and available in a remote environment. You'll enjoy all kinds of resources as an online student, too.
For example, you will be able to participate in a myriad of student research opportunities. You can get involved in research projects for independent study credit, plus have your publications featured in peer-reviewed venues. You'll be able to add lots of real-world experience to your portfolio and resume.
You can even join a variety of professional organizations. Students and alumni alike regularly contribute to professional organizations like Chicago Interaction Design Association and XD Roundtable. You'll enjoy lifelong independent learning opportunities through these on-campus programs.
To apply, you will need to have a minimum GPA of 2.5 on a 4.0 scale with a bachelor's degree awarded from a regionally accredited university. You should complete an online application and supply official transcripts, letters of recommendation, and your resume with any relevant industry certifications.
When you apply, you will be automatically considered for a variety of financial aid opportunities as well. This program is highly affordable and a wonderful option for financially-conscious online learners.
Master of Human-Computer Interaction – CMU HCII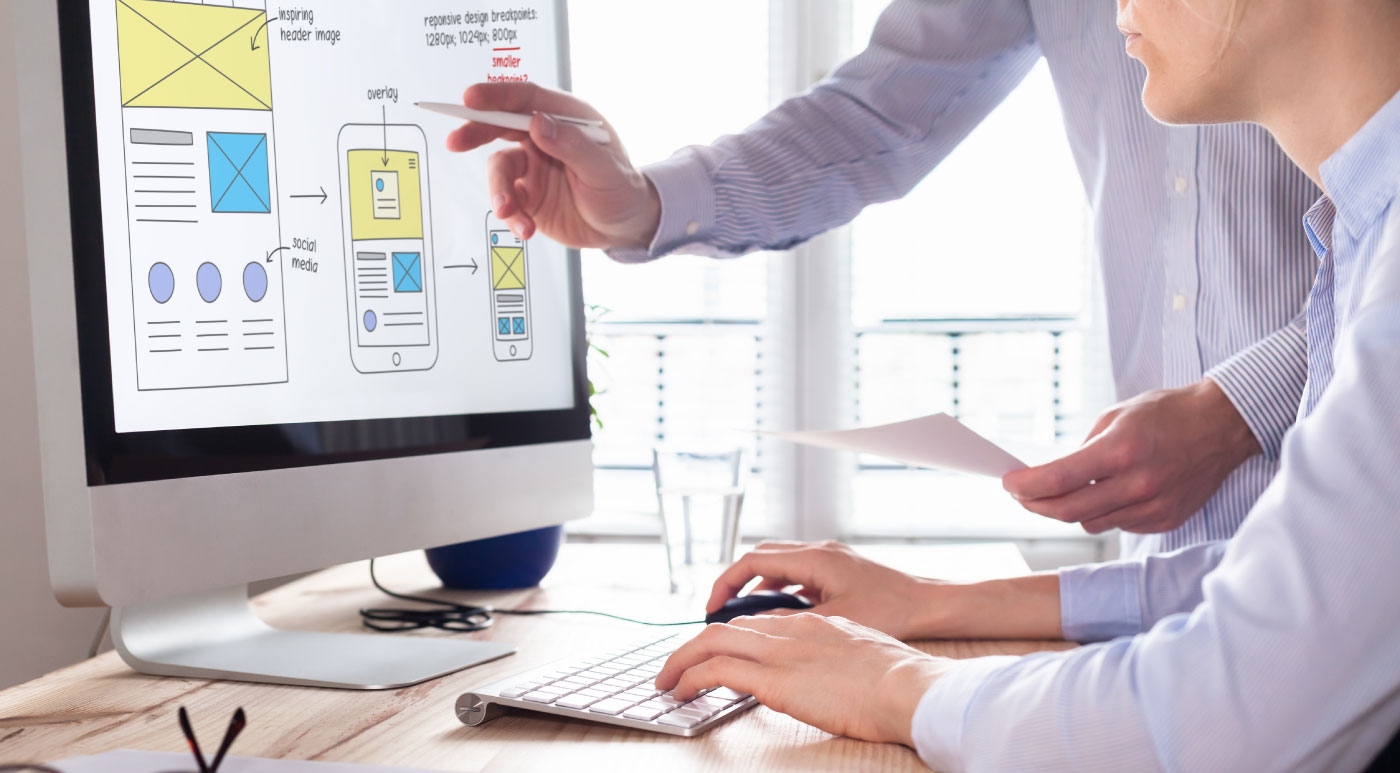 With more than 14,500 students representing more than 100 countries, it's easy to see that Carnegie Mellon University values diversity in all of its cutting-edge programs.
When you choose to study here, you will join an esteemed group of fellow learners and instructors who are part of one of the world's most renowned educational institutions. Their motto? Carnegie Mellon doesn't just imagine the future—they create it.
Since graduating its first class in 1997, the Master of Human-Computer Interaction at Carnegie Mellon University has graduated more than 700 students. Since then, the school has continued to redefine the ways in which humans interact with technology.
Enroll in this interdisciplinary program, and you won't regret it a bit. It's a three-semester program that can be completed over the course of just one full calendar year. You'll be prepared for rewarding industry work in areas related to human-computer interaction, user experience, and more.
You don't have to have a computer background to enroll in this program, either. In fact, every year, class cohorts are a diverse body of students with different levels of backgrounds and industry experience in the social sciences, computer science, business, and design. Faculty both define and drive the world of human-computer interaction, bringing together a range of experiences in this discipline as well as others.
Starting as soon as your first semester, you'll immerse yourself in core HCI methodologies and technologies. You will work through a set of core courses before moving on to a series of electives of your own choosing. This rigorous, highly interdisciplinary program includes interactive classes such as User-Centered Research and Evaluation, Interaction Design Studio, Programming Usable Interfaces, and Software Structures for User Interfaces.
Finally, you'll complete a seven-month capstone course that will enable you to work on a research and design project with an industry partner. This capstone is vital in helping you to synthesize everything you have learned—and to gain valuable work experience that will look great on your resume.
This program includes courses that typically consist of 9 to 12 units each. You'll take 36 units, or just four courses per semester, and pay tuition on a per-semester basis. Rates start at just $24,000 per semester when studying full-time, an affordable rate that can be offset by substantial amounts of financial aid. The Carnegie Mellon Financial Aid office and Fellowships and Scholarships Office both offer student loans and fellowships to students who choose to apply.
To apply, you will need to have a minimum of a bachelor's degree. However, your degree can be in any area—the admissions team values an interdisciplinary cohort with a range of work and academic experiences.
You will need to submit three letters of recommendation, a current resume or CV, and official transcripts. GRE scores must be submitted (with the test taken within five years of the application date) along with TOEFL scores, if you are a non-native English speaker. A portfolio and video essay are both optional but recommended. Applications can be submitted for the fall semester only.
Human-Computer Interaction (HCI)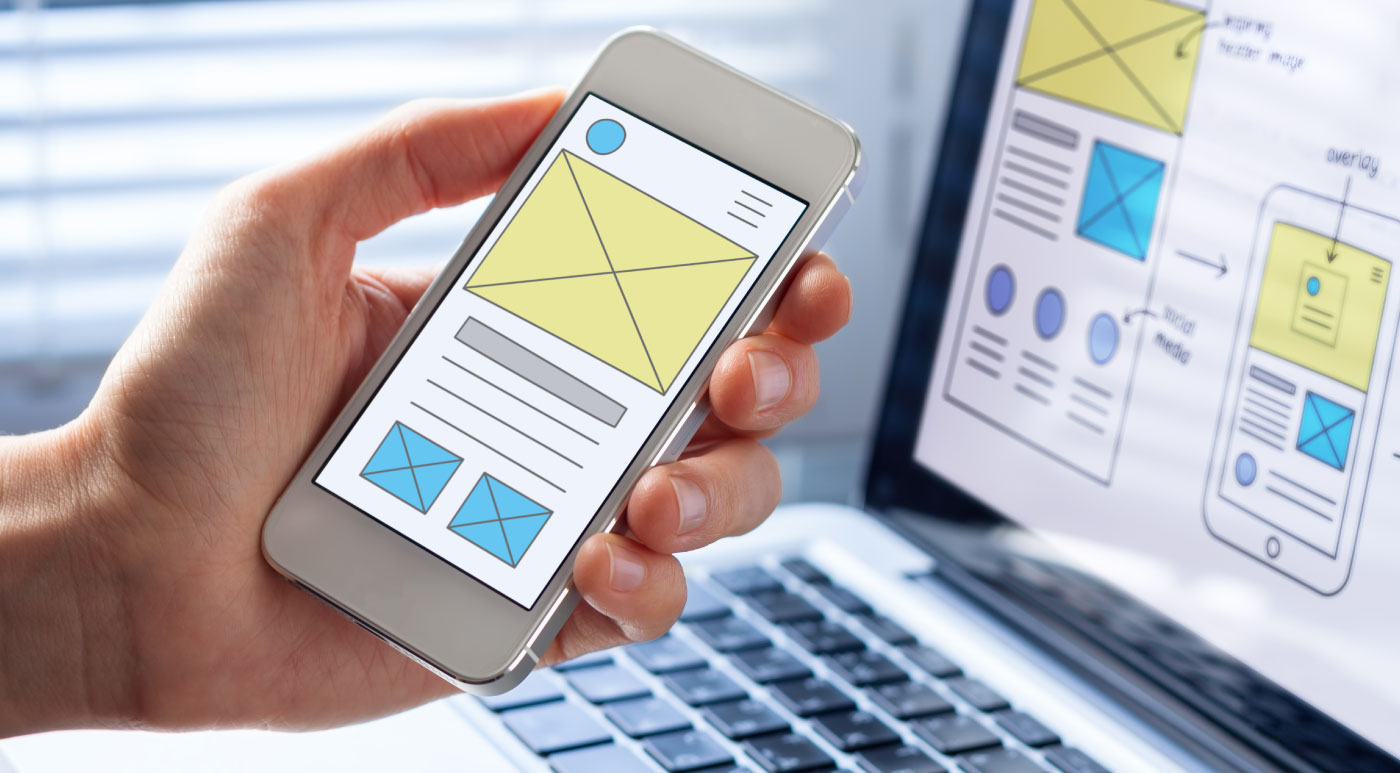 Ready to help contribute to success in the Information Age? If so, you may want to consider enrolling in the Master of Arts in media and information at Michigan State University, a program with four hands-on concentrations.
Whether you're already an industry professional or you're just breaking into the field of human-computer interaction, the Master of Arts in media and information with a focus in human-computer interaction at Michigan State will help prepare you for a rewarding career. You could work in a range of roles, including those in information architecture, usability, or interaction design.
The degree's curriculum emphasizes hands-on project experiences, helping you navigate human-centered design theory, methods, and practice. You will take classes such as Understanding Users, Interaction Design, and Theories of Media and Information. You can even complete the courses necessary to earn an additional certificate in Serious Game Design and Research.
All in all, you'll complete 30 credits before finishing this program. You can take additional courses outside of your focus area, with the media and information program including concentrations like user experience, management, policy and society, and game design and study.
This program is one of the best ranked in the country, according to the 2018 QS World University Subject report. It is ranked as 11th in the country and 16th in the world, in fact. Not only that, but the department is top-ranked for its programs by ranking affiliates such as The Princeton Review, the Chronicle of Higher Education, and Times Higher Education.
Alumni work all over the country, with a phenomenal placement record for graduates in both government and business. Graduates work for companies like Facebook, Quicken Loans, General Electric, Electronic Arts, and the World Bank, just to name a few.
Their success is bolstered in part by the many hands-on opportunities students get as part of their daily learning. Even as an online student, you'll enjoy ample access to research opportunities. The department has research groups that cover all aspects of the modern information world, with teams studying everything from social media to serious games and information and communication technology for development.
The department receives research funding from organizations like the National Institutes of Health, the National Science Foundation, the Ford Foundation, the U.S. Department of Defense, and more. As a student, you'll be able to gain hands-on experience in campus labs and facilities like the Quello Center and the Behavior Information Technology lab.
To apply, you will need to submit an online application to the Graduate School and have completed a minimum of a four-year bachelor's program. You will need to submit official transcripts along with official GRE test scores. Three letters of recommendation, a personal statement, and an academic statement are also required.
This program is highly affordable, with low tuition rates and multiple funding opportunities available. Scholarships are awarded every year to students in this program, with sample graduate scholarships including the Robert W. Schlater Graduate Scholarship, the Thomas F. Baldwin Endowed Fellowship, and the Nancy Seidman Dempsey Memorial Scholarship.
Master of Human-Computer Interaction & Human Factors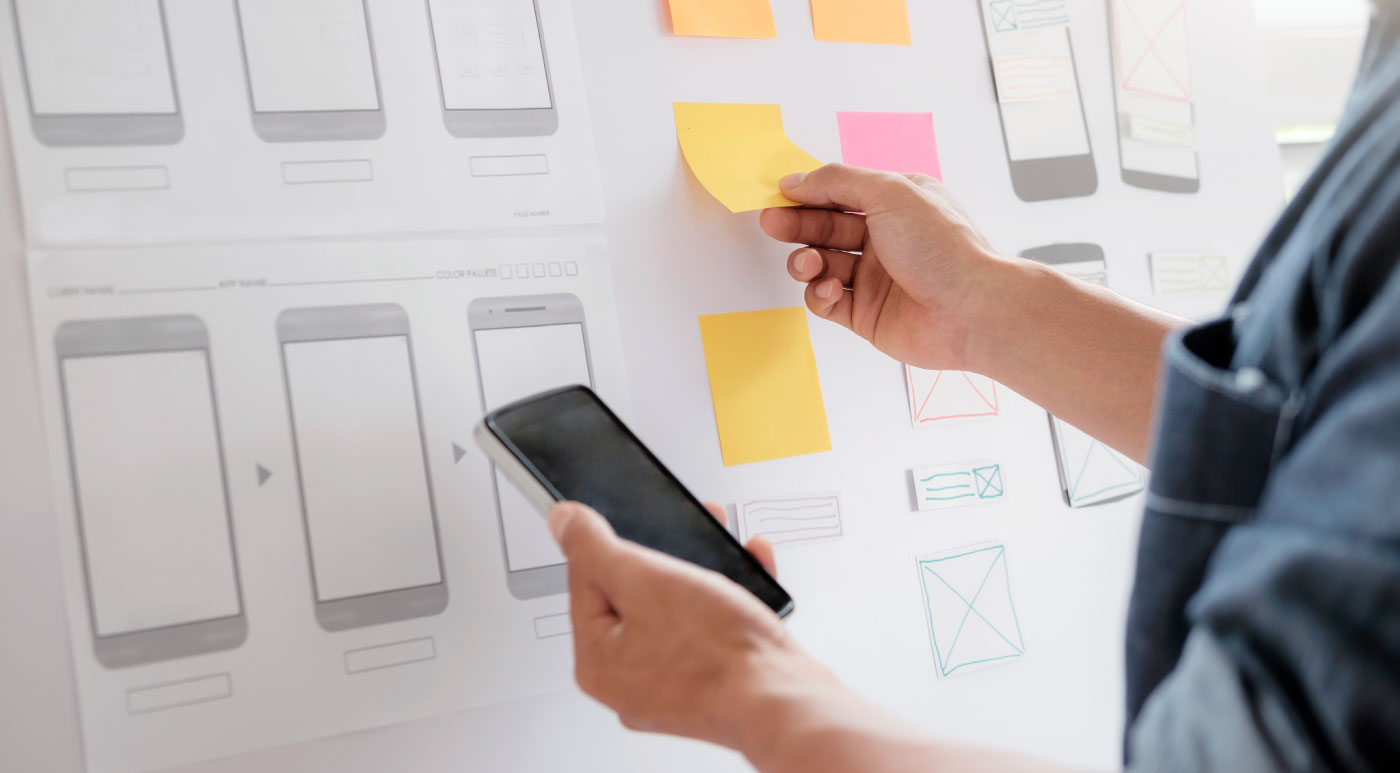 Rice University, located in the heart of Houston, TX, is perhaps best known for its scenic 300-acre urban campus. Here, students have the opportunity to engage in groundbreaking research and to engage in innovative opportunities for collaboration.
Ranked within the country's top 20 universities by U.S. News & World Report, Rice University has a 6:1 student-to-faculty ratio and a college system that works to support students at the intellectual, cultural, and emotional level. With a strong campus tradition and an even stronger network of diverse professionals, Rice is easily one of the immersive colleges in the country.
In addition to the accolades it has received from U.S. News & World Report, Rice is also ranked as one of the best schools in the country for resources by The Wall Street Journal/Times Higher Education. It has also received nods as the second most international university in the country and as one of the top five private universities in the United States. Not too shabby!
A full-time, two-year professional master's program, the Master of Human-Computer Interaction and Human Factors at Rice University allows students to explore and expand their understanding of critical methods in psychology. You'll not only learn about those concepts, but you'll be able to apply those concepts to real problems in human-computer interaction, too.
This diverse program is home to students who will later go on to lead human-computer interaction endeavors in a broad range of industries, such as health care, energy, e-commerce, defense, and IT.
The program has excellent job and internship placements, with students working for companies like Microsoft, Facebook, and Google. The master's degree offers a collaborative environment that is perfect for students who wish to go on to a doctoral degree.
The degree is one of only 20 programs that is fully accredited by the Human Factors and Ergonomics Society. You'll be able to take classes such as Computer Applications in Psychology; Human Factors/Ergonomics; and Reasoning, Decision Making, and Problem Solving.
Not only is tuition for this program incredibly low, but most students who apply receive tuition waivers. You can receive funding for up to five years with a $27,000 stipend from the department. You'll be able to engage in a variety of research and teaching opportunities through these funding opportunities and go on to work in internships at local consulting, government, medical, and industrial organizations.
To apply, you will need to submit all materials for admission in the fall semester only. You will need to submit the official application along with official transcripts, three letters of recommendation, and an updated CV or resume. You must also supply a two-page essay that serves as a statement of purpose and a writing sample. The GRE is optional.
OTHER NOTABLE PROGRAMS
#11. University of Kansas
Location: Lawrence, KS
Degree: M.A. in Interaction and User Experience Design
Net Price: $18,415
#12. Indiana University Purdue University Indianapolis
Location: Indianapolis, IN
Degree: Master of Science in Human-Computer Interaction
Net Price: $9,371
#13. University of Washington
Location: Seattle, WA
Degree: Master of Human-Computer Interaction and Design
Net Price: $9,765
#14. Drexel University
Location: Philadelphia, PA
Degree: MSI In Human-Computer Interaction & User Experience
Net Price: $36,727
#15. Rochester Institute of Technology
Location: Rochester, NY
Degree: Master of Science in Human-Computer Interaction
Net Price: $31,798