Ready to find your ideal master's program?
www.mastersprogramsguide.com is an advertising-supported site. Featured or trusted partner programs and all school search, finder, or match results are for schools that compensate us. This compensation does not influence our school rankings, resource guides, or other editorially-independent information published on this site.
When you're planning for your future career, it's common to wonder whether you're making the right decision. After all, with so many different majors to choose from, how do you know if you're selecting the one that will not only make you happy with your decision—but also be financially lucrative?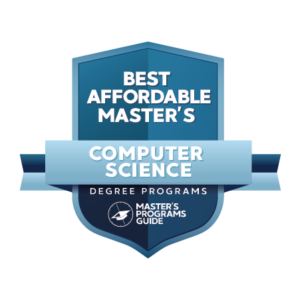 If you're considering a master's in computer science, you've made a smart choice. You can be sure of that! Not only is computer science one of the fastest-growing academic disciplines, but it's a terrific career pathway for anybody who has interests that lie in the STEM-area. 
There's strong demand for computer science experts in both the public and private sector, as well as in various facets of government. You could even work for a college or university!

Although the potential job titles you could hold as a computer science grad vary, what they have in common is that they are in extremely high demand. The Bureau of Labor Statistics, in fact, estimates that the employment of software developers (one of the most common career pathways selected by computer science graduates) is expected to grow by 22% by 2029. 
Not sure how that stacks up to other jobs? Take our word for it—it's nothing short of impressive. The national average for job growth is only about 5%! 
When you earn a master's in computer science, you'll be ready to compete in a growing and ever-more-challenging job market. You'll gain a strong foundational knowledge that will help you perform well as a professional, learning about a wide range of software and hardware topics. You'll learn in some of the nation's top facilities as you conduct groundbreaking research and, depending on the program you select, you'll likely be able to grow professionally through valuable internships, too.
Of course, there are plenty of other factors to be taken into consideration when you're looking at college programs, too. One of them is cost. While the price of a master's degree shouldn't be your sole determinant when you're trying to make this important decision, it will likely be one that's at the top of your list. 
And for good reason. The Federal Reserve estimates that Americans owed more than $1.7 trillion in student loans in 2020, an increase of nearly 4% since 2019 alone. The student loan crisis is getting worse, and you shouldn't have to bankrupt yourself in order to obtain an education.
Fortunately, you can forgo this worry by choosing one of the best affordable master's in computer science. Consider the return on investment when you're shopping around, but remember that computer science is one of the highest-paying fields in the entire world. The average pay for software developers is well over $90,000 per year, and there are plenty of earners who bring in even more than that. 
Plus, earning a master's is a great way to leverage your experience and bring your resume to the top of the pile. While a bachelor's degree is usually all that's required for many entry-level jobs, a master's will help you get that leadership job you've always wanted—you know, the one with higher pay.
Consider these 35 Best Affordable Master's in Computer Science and you can not only step into one of those high-profile positions, but you can save some money while doing so, too.
See Also: 10 Best Master's in Industrial Engineering
Common Application and Admission Questions
When you're applying to a master's program in computer science, the admissions requirements will likely vary depending on where you choose to submit your materials. In most cases, admission will be offered after a careful, thorough review of all the sections in your application. 
The factor that will likely play the largest role in determining whether you are admitted is your undergraduate training. A bachelor's degree is the first piece of the puzzle you will need to apply to a master's in computer science. While an undergraduate background in computer science or a related field is not always necessary, it can be helpful in providing you with the prerequisite skills and the confidence you need to be successful in a graduate program. 
In most cases, universities look for candidates who have a minimum of a 3.0 GPA. This can vary, though, and will likely be evaluated in tandem with other factors, such as professional experience and GRE or GMAT scores.
GRE and GMAT scores, by the way, aren't always required for admission to computer science master's programs. They can be helpful in proving that you are ready for the academic rigors of such a program, though, particularly if your application is weak in other areas. Give yourself plenty of time when signing up to take these tests. You may find that you want to challenge yourself to get a higher score by retaking the exams. Plus, it does take a few months for the scores to come through.
In addition to GRE/GMAT scores and your undergraduate transcripts, you will also likely need to submit supplemental documents such as a resume or CV that details your professional experience. Computer science graduate programs don't tend to be quite as stringent in this area as other degrees, such as business programs, but having some work experience (even if it's just internships) will be invaluable in proving your readiness for graduate study.
On that note, don't be afraid to ask around for a few professional references. You'll likely need to include letters of recommendation with your application so have these ready to go. 
There are a few other materials you might want to have on hand, too. For example, you will probably need to pay an application fee for every application you submit. This is one of the reasons why it's so important to look for the best master's in computer science before you start filling out applications. 
It might be tempting to apply to dozens of programs all at once, but the problem with this is that it can get quite expensive! Although some universities have jumped on the bandwagon and started offering admissions programs with zero application fees, most still require a fee of $50 or more per submission. Remember—this will add up! Choose just a few schools that fit your profile and preferences well and focus all of your efforts on those. 
Finally, be prepared to showcase your writing chops when you start working on an application. Most programs require either a full essay or responses to various short answer questions. You will be able to demonstrate why you are the best candidate for the master's program when you're working on these writing exercises. Put some time and effort into them—it will pay off in the long run.
See Also: Best Affordable Master's Degree Programs
What About Financial Aid & Scholarships?
Student loan debt can lead to many years of financial burden, even with recent policies, forgiveness options, and repayment plans that are intended to relieve some of that burden. The best way to ensure good financial health after you graduate is to reduce your overall out of pocket expenses.
There are several ways you can do this, including by applying for scholarships, grants, work-study programs, and more. These will help to reduce or eliminate the overall size of your student loans. If you do choose to fund your master's degree with student loans, be sure to look into federal loans, which offer better interest rates and more flexible repayment options than private student loans. 
There is a common misconception that, when you are applying for financial aid and scholarships for a master's degree, you won't be eligible for quite as much as you were when you were applying for undergraduate aid. While this is true to an extent—for example, you will no longer be eligible for federally-subsidized student loans like you were as an undergraduate (meaning the government foots the bill for interest payments while you are in school)—there are still plenty of ways you can lower your cost of education. 
For starters, be sure to fill out the FAFSA, the Free Application for Federal Student Aid. This form, available January 1 of the year in which you plan to attend school, is open to both undergraduate and graduate students alike. In fact, if you received any financial aid during your bachelor's program, you are probably already familiar with the FAFSA. 
You will need to have your financial documents on hand when you are filling out this form. For example, you will need W2s, pay stubs, and other information you might use when filing your taxes. If you are a dependent of your parents, you will likely receive far less financial aid than if you qualify as an independent—but ultimately, this all varies depending on your overall income, either as an independent or as a household. 
Once you have filled out the FAFSA, the universities to which you are applying will be able to come up with a complete financial aid package. The package will vary depending on where you choose to apply and what kinds of aid you might qualify for. However, in many cases, a financial aid package will include awards like grants, scholarships, work-study, and student loans.
As a graduate student, you'll have one option available to you that you may not have been able to consider as an undergraduate. This is an option known as an assistantship. Graduate assistantships and fellowships are awarded to not only help you offset the cost of attending a master's degree but also to provide you with valuable real-world experience.
In one of these positions, you'll be able to reduce your cost of attendance since most offer stipends that cover the full cost of tuition. You'll usually be asked to work about 10-20 hours per week in a computer science-related position in return for this financial support. Don't overlook other common sources of aid, either, even if they don't come directly from the school you plan to attend. For example, many employers and outside organizations offer scholarships and other aid for students planning to advance their education. 
How Much Can I Make With a Computer Science Degree? 
If you're curious about how much money you can make with a computer science degree, the short answer to this question is—well, it depends.
Not only will your salary be influenced by the region in which you choose to live—the good news here is that many of these positions can be completed remotely, so you could theoretically hold a job in a higher-earning city, like New York, while living in a low cost of living rural zone like Vermont—but also by which kind of job you pursue.
One of the best-paying jobs you can get with a master's degree in computer science is a computer and information research scientist. In this job, you'll work to invent new approaches to computing technology as well as develop new uses for existing forms of technology. You could earn up to $122,840 on average, according to the Bureau of Labor Statistics. A master's degree is essential for this job.
Another popular position you could look into is as a computer network architect. To do this kind of job, you don't necessarily have to have a master's degree—there are lots of entry-level jobs available in this field. As a computer network architect, you will develop data communication networks, such as local area networks and Intranets. 
However, your earning potential will be much higher. Although the average salary is $112,690, you could earn well over that number if you're willing to put in the extra time and money to earn a master's degree.
Mentioned earlier in this review of the best affordable master's in computer science was the career known as "software developer." As a software developer, you will develop new applications that are meant to be run on a computer or a similar computing device. Again, a bachelor's degree is ultimately all you need to land that first job, but you'll earn much more with a master's degree. Expect to earn more than $107,610 with one of these positions. 
And that's not all. Other positions you might consider with a master's in computer science include those as database administrators, computer systems analysts, computer support specialists, computer programmers, information security analysts, web developers, and many more, with salaries ranging from $54,000 all the way to $123,000. 
Again, the best way to ensure that you earn a respectable salary is to advance your education beyond the baccalaureate level and to pursue a master's in computer science. In doing so, you will prove to employers that you not only put in the time and effort to earn your degree—and that you worked hard in doing so!—but also that you have the career-specific skills you need to be successful in your career. 
In addition to earning a master's, there are several other steps you can take to make sure you earn lots of money both today and down the road in your career as a computer science professional. For example, you might pursue additional certifications in various programming languages and the use of different kinds of technology that will be invaluable to you in your career in computer science. 
What Are the Best Computer Science Degrees?
We know that you have educational goals that you're itching to pursue, but you may not know where to start. The editors of Master's Programs Guide utilize a unique ranking methodology based on the following five aspects:
25% Overall Degree Affordability: Average cost of undergraduate and graduate tuition per school
25% Graduation Rate: Number of students who start at the university and actually finish there
20% Earnings Potential: Average mid-career salary of school alumni
20% Selectivity: The number of students who apply versus the number who actually get accepted
10% Online Graduate Offerings: The number of programs offered online in each department
At Master's Programs Guide, we strive to do our best to guide you and your family toward a fruitful academic career. The pursuit of knowledge is a noble one, and we want to help you reach your goals.
Online MS in Computer Science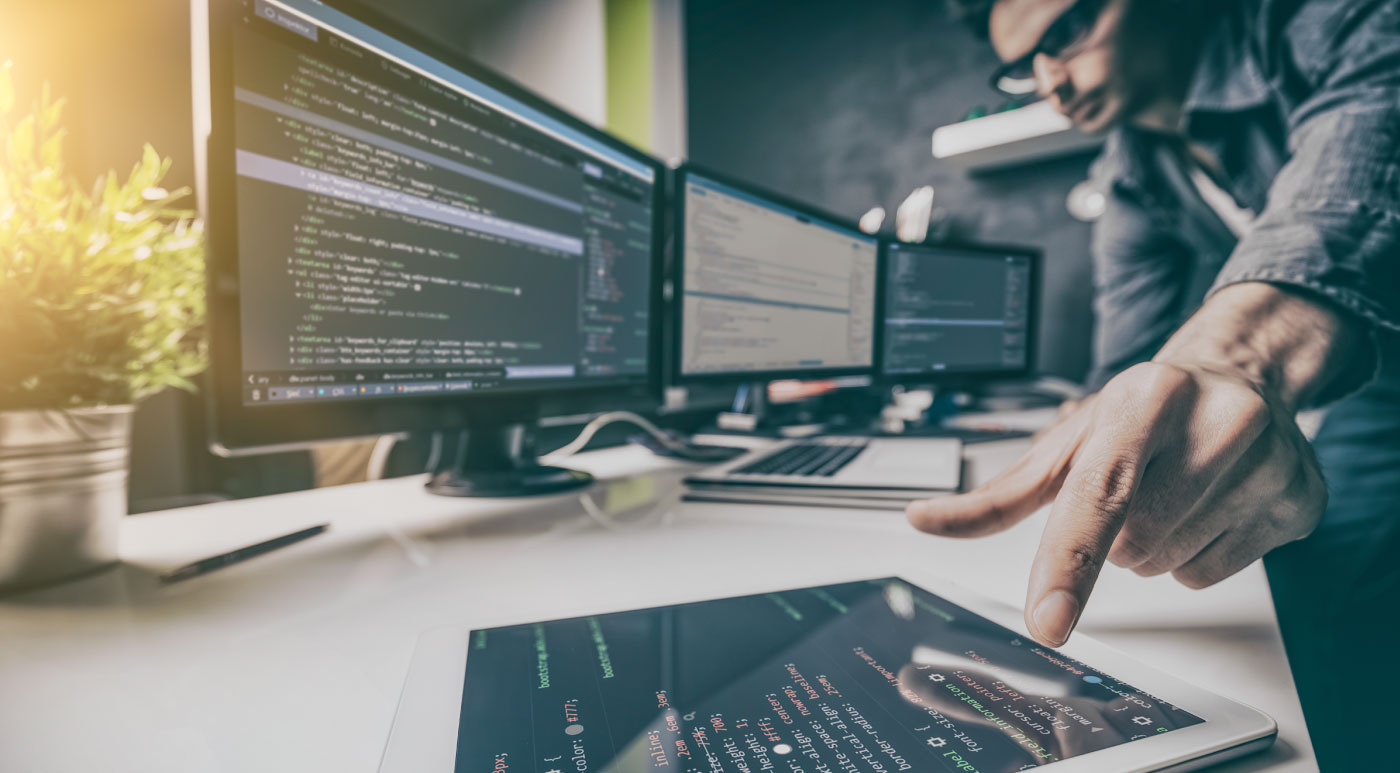 Often referred to as Georgia Tech, the Georgia Institute of Technology is a public research institution in Atlanta, GA. However, Atlanta isn't the only place you can choose to study if you decide to enroll in one of the school's many science- and tech-focused programs. You might also choose from one of 31 departments spread out among satellite campuses in Singapore, China, Ireland, France, and Savannah, GA. 
This school is well-recognized for its programs in science, technology, engineering, and of course, computer science. Founded as part of Reconstruction plans to build an industrial economy in the post-Civil War United States, this school's first solar program was focused on mechanical engineering. Today, however, you'll find that this school has much more to offer.  
The computer science degree is offered entirely online and in partnership with AT&T. You'll be able to take all of your courses through the unique MOOC (massive open online course) format and pay just a fraction of the normal cost. You'll join computing professionals from more than 80 other countries for a total cost of just $7,000. Plus, you'll never have to step foot on campus to do so. 
This degree is ranked by Reimagine Education as having the Best Distributed Online Program in Computing for 2019. Designed for computing professionals as well as those who are new to the field, it includes multiple specializations. Currently, the program offers optional specializations in computing systems, machine learning, interactive intelligence, and computational perception and robotics.
Including these specialization courses, you'll take around 30 credit hours of 10 core courses. You will declare one specialization that consists of more than half of those credits, with the rest consisting of electives. Courses vary, with nearly 30 different titles offered online at any given time. Some current courses include Applied Cryptography, Network Security, Video Game Design, Educational Technology, and more. 
As a student here, you'll benefit from extensive resources such as career services. The dedicated Career Services Office offers prospective and recent graduates alike services such as online career fairs, targeted job postings, monthly webinars, career planning, and a myriad of other professional development activities. 
Not only that, but as a student here, you'll benefit from all kinds of institute-sponsored events on campus, should you choose to visit. While no residency is required for this online program, many online learners find that they enjoy occasional trips to campus to partake in Atlanta's vibrant cultural and recreational life. You'll also be able to participate in as many of the school's 350 student organizations as you'd like!
To apply, you will need to have an undergraduate degree in computer science or a related field (often, this is mathematics, electrical engineering, or computer engineering). You should have a cumulative GPA of 3.0 or higher and submit your official transcripts. Few supplemental materials are required—including the GRE. 
Master of Computer Science (M.C.S.)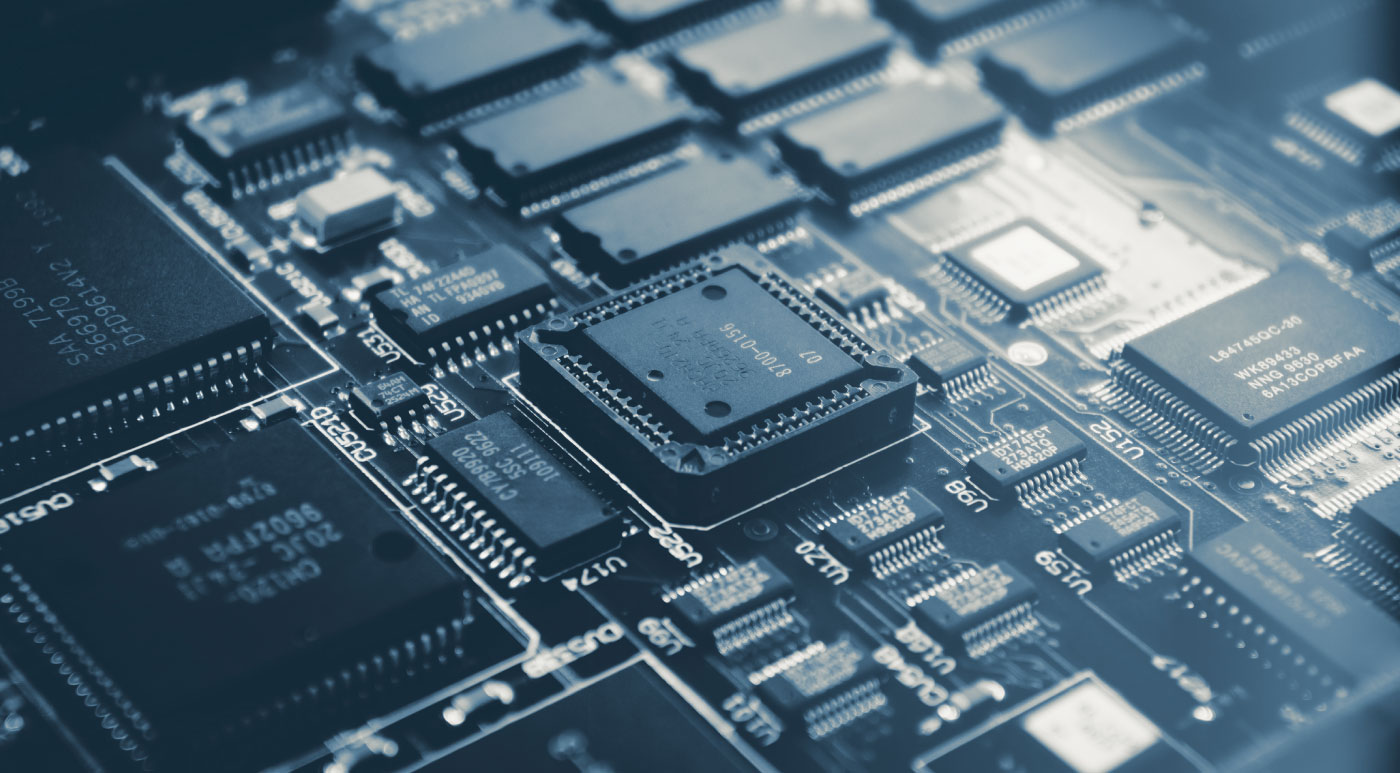 Colorado State University-Fort Collins, founded in 1870, is located in Fort Collins, a midsize city nestled at the base of the Rocky Mountains. For outdoor enthusiasts, the location of this campus reigns supreme—but you don't have to study on-campus in order to reap all of the benefits of a CSU-Fort Collins education.
This public school offers a variety of on-campus and online programs to suit just about any interest. It's earned numerous rankings and accolades from top educational publications. For example, it's ranked as a Best Value School and a Best College for Veterans (as well as a top National University) by the U.S. News & World Report. 
The online master's in computer science at Colorado State University-Fort Collins is designed for current computer science professionals as well as those who aspire to become leaders in the field. It has an emphasis on cybersecurity and cloud computing systems so that you can stay up to date with all of the latest trends in this discipline.
You'll complete a minimum of 35 semester credits covering a breadth of topics in computer science. Some courses you might take include Parallel Programming, Machine Learning, 3D User Interfaces, and Software Product and Process Evaluation. 
You'll receive training that will provide you with opportunities to access the most up-to-date research and trending advancements in the field. You'll also take classes that are well-rounded and combine concepts in things like science, engineering, and mathematics to give you the skills you need to be successful in any setting. 
Not only will you learn from faculty with extensive hands-on experience in research and development, but you'll be able to build your skills in in-demand areas like networking and security, software engineering, systems software, artificial intelligence and machine learning, parallel computing, database systems, and more.
Due largely to this program's extremely hands-on curriculum, you're sure to find a job almost immediately upon graduation. In fact, 70% of the university's computer science graduates have active job offers upon graduation. Graduates are frequently headhunted and sought after by leading companies like Microsoft, Intel, Lockheed-Martin, IBM, and more. Employment opportunities continue to grow with some of the country's growing small companies, too.
Colorado State's computer science program also offers learners one of the best returns on investment. The degree takes less than two years to complete, so you'll have minimum time away from your job and other life commitments. You will pay just $715 per credit hour and financial aid is available on a case-by-case basis. 
To apply for this program, you'll need to have a working knowledge of subjects like data structures and algorithms, operating system design concepts, and mathematics. You should also be fluent in an object-oriented language like Java or C++. You should hold a bachelor's degree with a minimum 3.0 GPA overall and 3.2 in computer science and mathematics. GRE scores are required for international applicants only, but you will need to provide admissions officials with a resume, statement of purpose, and three professional recommendations. 
Online Master of Computer Science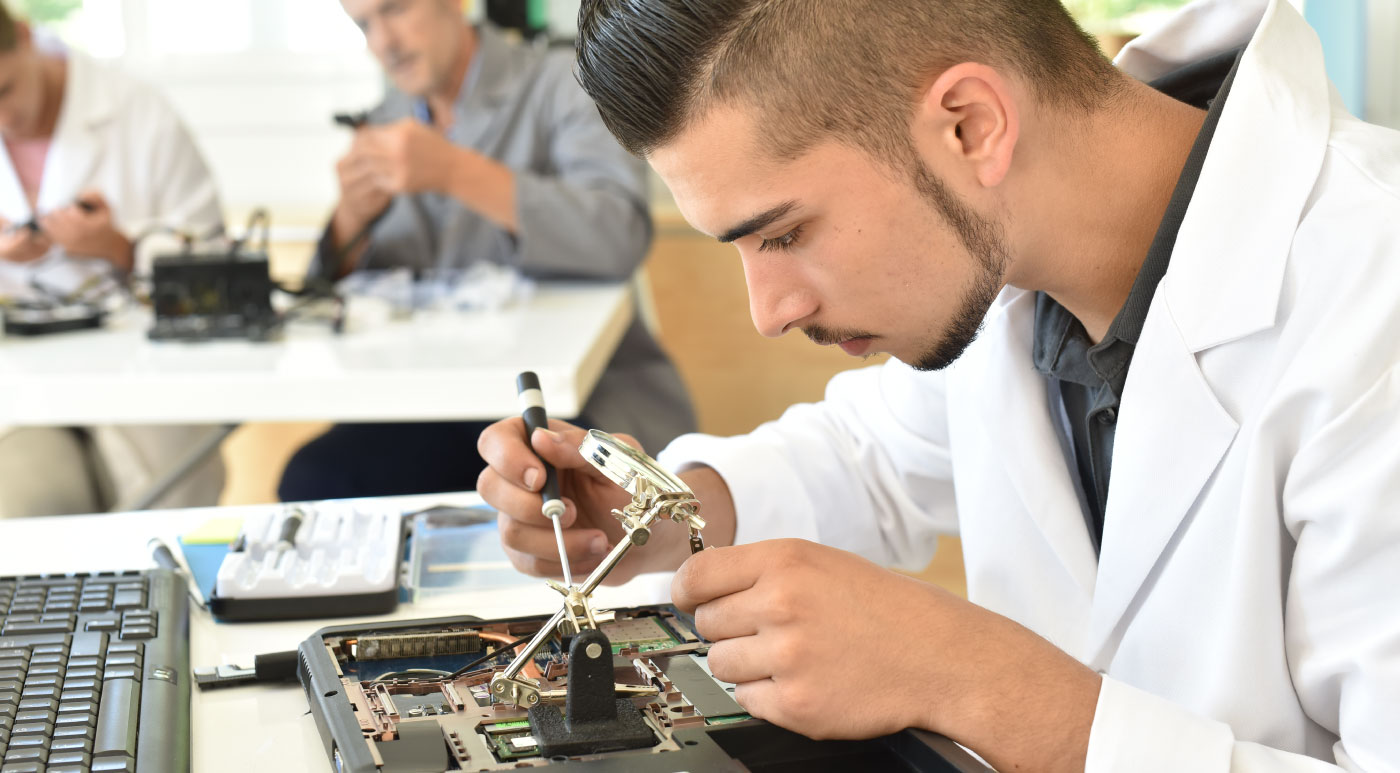 A public land-grant research university located in Raleigh, NC, North Carolina State University at Raleigh was founded in 1887. Part of the University of North Carolina system, this school is the largest in the two Carolinas and forms one of the corners of the prestigious Research Triangle, with the other two being Duke University and the University of North Carolina at Chapel Hill.
As you might expect, when you decide to become a student here, you'll benefit from a program that is highly research-focused. Computer science isn't the only major for you to choose from as a graduate student, either. In fact, NC State offers more than 250 different majors to undergraduate and graduate students alike.
When you enroll in the master's in computer science at North Carolina State University at Raleigh, you'll benefit by learning from a nationally-recognized faculty with approximately 40 tenure-track professors and a number of visiting lecturers and adjunct professors who are also known as being some of the best in the industry. Offered both on-campus and online, the Master of Computer Science is a coursework-only program that requires no thesis, comprehensive examination, or defense.
You will take around one or two courses per semester. Choose to study in a distance format, and you'll take classe in a streaming video form. You will enjoy the same opportunities afforded to on-campus learners, as most classes are just recorded versions of the ones offered on-campus. You can even choose to attend classes on campus, too, if you live nearby and are interested in doing so.
The Online and Distance Education Department at NC State offers certificates that you can pursue in tandem with your master's degree to help advance your degree, too. For example, you might choose to earn a graduate certificate in data science foundations. 
NC State has received many awards and accolades. Not only is it one of 54 institutions in the United States to have earned the Innovation and Economic Prosperity University designation by the Association of Public and Land Grant Universities, but it's also ranked as one of the best National Universities (and most innovative, too!) by the U.S. News & World Report. 
Otherwise, the stand-alone master's will include core courses in categories like theory and systems. Some of the classes you will take include Automata, Languages and Computability Theory, Architecture of Parallel Computers, Database Management Concepts and Systems, and Design and Analysis of Algorithms. 
A highly affordable degree, tuition for this program is charged based on your course enrollment and academic program. Normally, you'll pay a standard rate with tuition starting at $446 per credit hour. Financial aid is available for many students, as is a monthly payment plan.
A 31-credit hour degree, this program requires undergraduate coursework in a related field, ideally with at least three semesters of calculus, integral calculus, probability and statistics, and computer science. You should have earned a GPA of at least 3.0. Although most students are able to graduate in just two years, you will be given six years to complete your requirements. 
Master of Science in Computer Science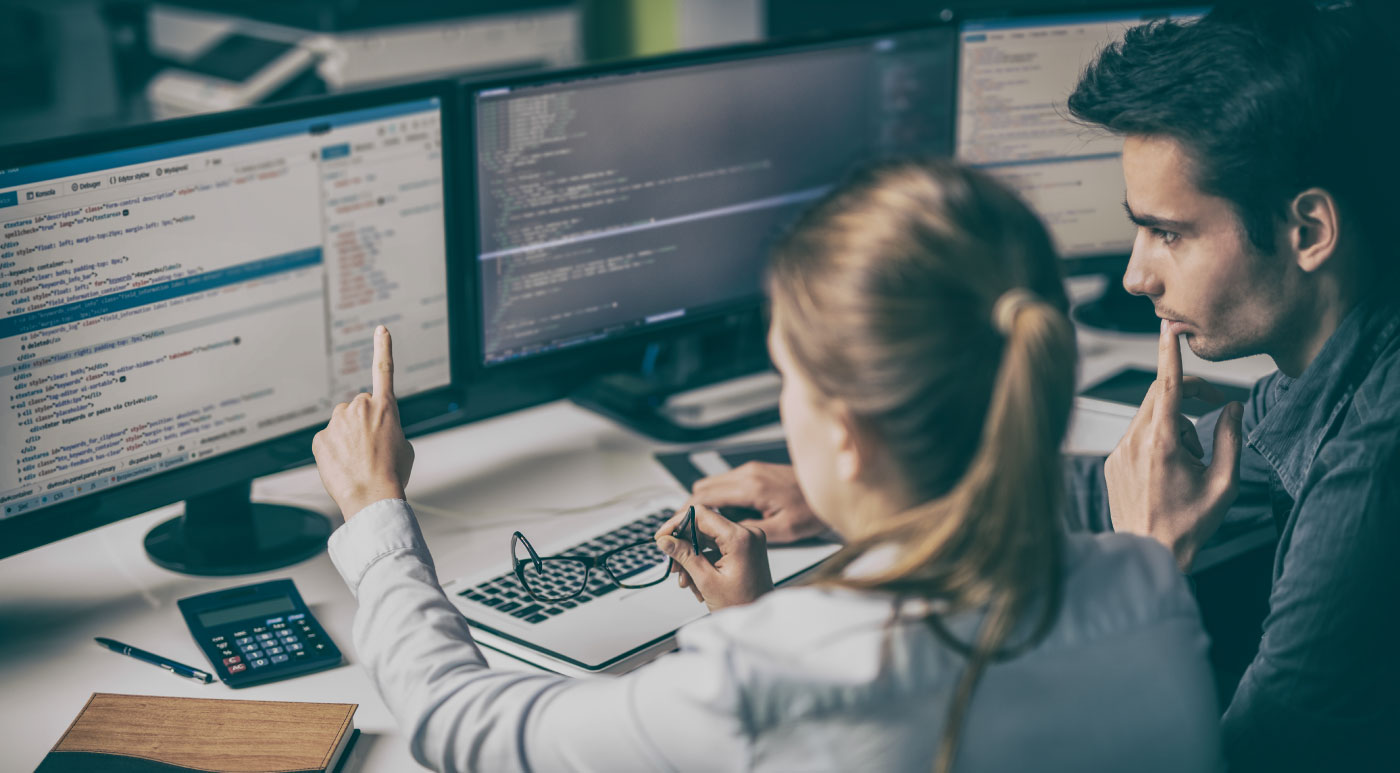 Visit the campus of the University of Colorado Boulder just once, and you're sure to be blown away by its majestic beauty. The school is nestled against the backdrop of the Rocky Mountains and is surrounded by all kinds of recreational opportunities, including more than 80 miles of biking and walking trails.
The only school in the Rocky Mountain Region to make it into the Association of American Universities (an elite group of more than 60 research universities), this school has highly-ranked graduate programs in the School of Education, the Law School, and the College of Engineering and Applied Science. In fact, it has been awarded designations as a Best Value School, a Best College for Veterans, and much more by the U.S. News & World Report. 
The Master of Science in computer science is a traditional research-based master's degree program that will help you prepare for a career in research, academic, or industry. It's a wonderful pathway to eventual graduate study and includes numerous opportunities for youth to pay for your degree by research and teaching assistantships.
It's also highly customizable. During the first semester, you'll work closely with your faculty advisor to come up with a plan of study that matches your professional goals. You'll need to complete a minimum of 24 credit hours of coursework, including nine hours of class in computer science research as well as a professional development class. You'll also be able to choose between completing six hours of independent study credit or six hours of thesis work. 
You'll take courses that cover both a breadth and depth of topics in computer science. You will be able to create your own customized plan of study that takes into account your unique career goals and background with courses offered in subjects like Machine Learning, Data Mining, Natural Language Processing, High-Performance Scientific computing, and Ethical Hacking, just to name a few. 
The carer placement statistics for this program are impressive. Upon graduation, 70% were employed or pursuing postdoctoral work in academia. The average reported salary was $90,000, with leading employers including Oracle, Seagate, and Amazon.
Not only does this degree offer a significant return on investment, but it's highly affordable, too. You'll be able to apply for a number of research and teaching assistantships that offer two levels of stipends and tuition waivers. There are also summer research fellowships and computer science scholarships you can apply for, too.
To apply, you will need to complete an online application form. You should have at least a bachelor's degree or its equivalent. You should have taken at least three semesters of mathematics, including classes like linear algebra, statistics, probability, and differential equations. You should have earned a GPA of at least 3.0 on a 4.0 scale. The GRE exam is not required. 
Online MS in Computer Science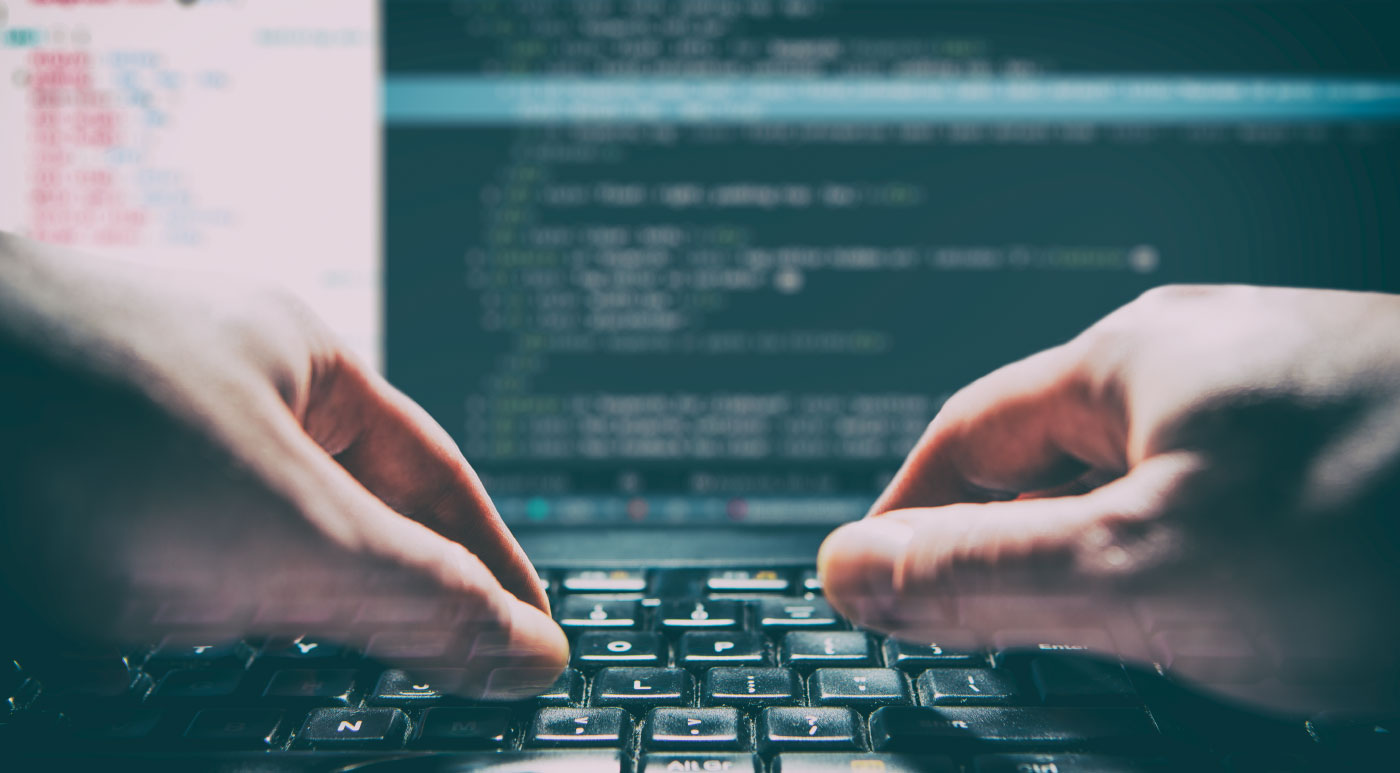 A Southern Baptist university located in North Charleston, SC, Charleston Southern University was founded in 1964 as Baptist College. It is accredited by the Commission on Colleges of the Southern Association of Colleges and Schools to award bachelor's and master's degrees. With more than 50 undergraduate and graduate programs to choose from, including those in criminal justice, business, education, nursing, and of course, computer science, this university offers a wide range of programs that are rooted in Christian teachings.
The Master of Science in computer science at Charleston Southern University will provide both expert computer science professionals and newcomers to the field with advanced training in the technical and fundamental aspects of computer science. You'll be able to apply the skills you've learned almost immediately to the workplace. You'll benefit from expert instruction from faculty who are some of the best in the field.
Not only will you be able to learn cloud computing platforms like AWS but you'll also have access to hands-on projects in things like cybersecurity practices, extending and enhancing Linux OS functionality, and more.
Designed for working professionals, this program can be completed both online or on-campus to help you meet your needs. It's a flexible degree that will train you in skills that you can apply to your job almost immediately.
All classes are offered in a unique Christian framework that will give you the opportunity to apply learned knowledge in an ethical fashion. It can take as few as 12 or as many as 26 months for you to complete your studies, depending on whether you choose to study in a part- or full-time fashion. 
Curious about the classes you'll take? The full curriculum will vary depending on your career goals, but in most cases, you'll take classes like Advanced Network Security, Advanced Computer Networks, Network Penetration and Ethical Hacking, and Data Mining.
While you're enrolled here, you'll be able to study at Ashby Hall, a facility named for H.E. Ashby that provides computer science students with access to labs, computer labs, and classrooms. 
Outside of the classroom, you'll be able to participate in a wide variety of campus activities including campus ministries (like the Fellowship of Christian Athletes and Campus Crusade for Christ), service organizations, academic clubs, intramural athletics, and more. There are even Greek organizations you can choose to participate in. 
You will complete just 33 credit hours of study, paying affordable tuition rates that start at just $500 per credit hour. There are plenty of funding opportunities you can apply for here, including federal student aid like the Federal Direct Loan program and outside scholarships.
To apply, you will need to fill out Charleston Southern's graduate application form and provide official transcripts from all institutions attended. You will also need to submit a resume with your work experience clearly detailed and TOEFL test scores, if you are an international student. 
Master of Computer Science Online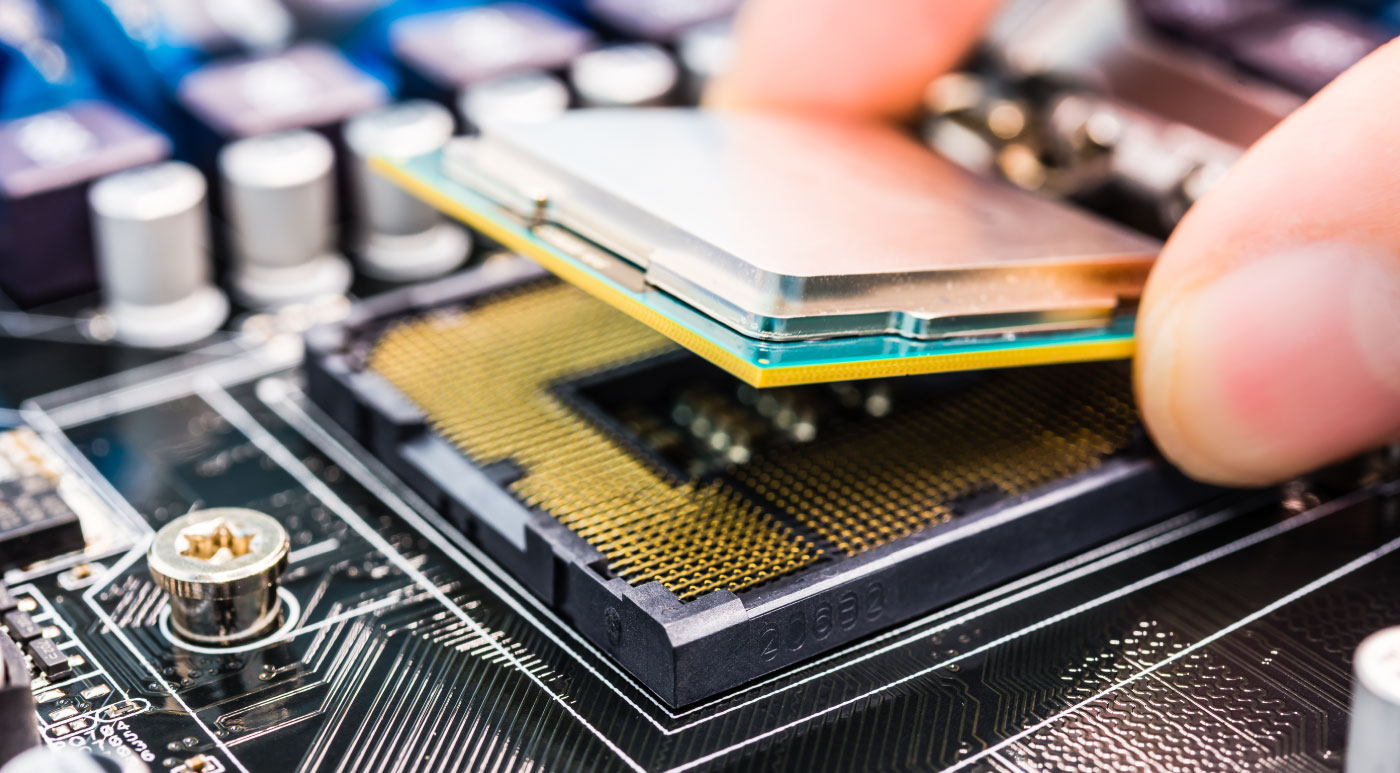 Located in the twin cities of Urbana and Champaign, the University of Illinois technically has two campuses, with both located just a few hours from major cities in the Midwest like St. Louis, Chicago, and Indianapolis. That's a good thing, too, since this campus has a large total enrollment of more than 51,000 students!
You don't have to study on-campus if you don't want to, though, as this public school founded in 1867 hosts many programs entirely online as well. Here, you'll find a plethora of programs in 15 different colleges and schools, including the School of Information Sciences, the Department of Psychology, the College of Engineering, and more. These schools are highly-ranked and well-regarded for their high level of research activity. 
The Grainger College of Engineering offers one of the nation's best and most affordable online master's of computer science. This degree is taught by leaders in computer science who possess degrees from some of the country's top institutions. Graduates of this program are highly successful, going on to work at and even found organizations like Yelp, PayPal, Microsoft, Match.com, and more. 
You can complete your degree at your own place, finishing your courses online while you still maintain your current career and personal obligations. Courses are offered through Coursera, providing students with access to a massive open online course platform so you can earn a degree in a more flexible and affordable way. Take just one year to complete your course requirements or as many as five years—the choice is yours. 
You'll pay just $670 per credit hour with this program, with plenty of opportunities for financial aid available. The value of this degree can't be overlooked, as it will enable you to take classes in things like databases, artificial intelligence, software engineering, human-computer interaction, high-performance computing, and more. 
This program is ranked within the top five of all graduate programs in computer science in the country by U.S. News & World Report. A 32-credit hour degree, it is a non-thesis program that contains eight advanced classes in computing. In addition, you'll be able to choose four core areas from which you'll build your expertise, such as software engineering, machine learning, parallel programming, and more. 
To apply, you must have a bachelor's degree or its equivalent. The degree does not need to be in computer science, but you should have completed prerequisite coursework in things like data structures, algorithms, linear algebra, and statistics. If you aren't sure that you're totally ready to succeed in graduate-level courses, you can take and pass the optional Data Structures Proficiency Exam. 
In addition to these requirements, you should have an undergraduate GPA of at least 3.2 on a 4.0 scale. Letters of recommendation and GRE scores are not required but are strongly encouraged to help improve the standing of your application.
MS in Applied Computer Science Online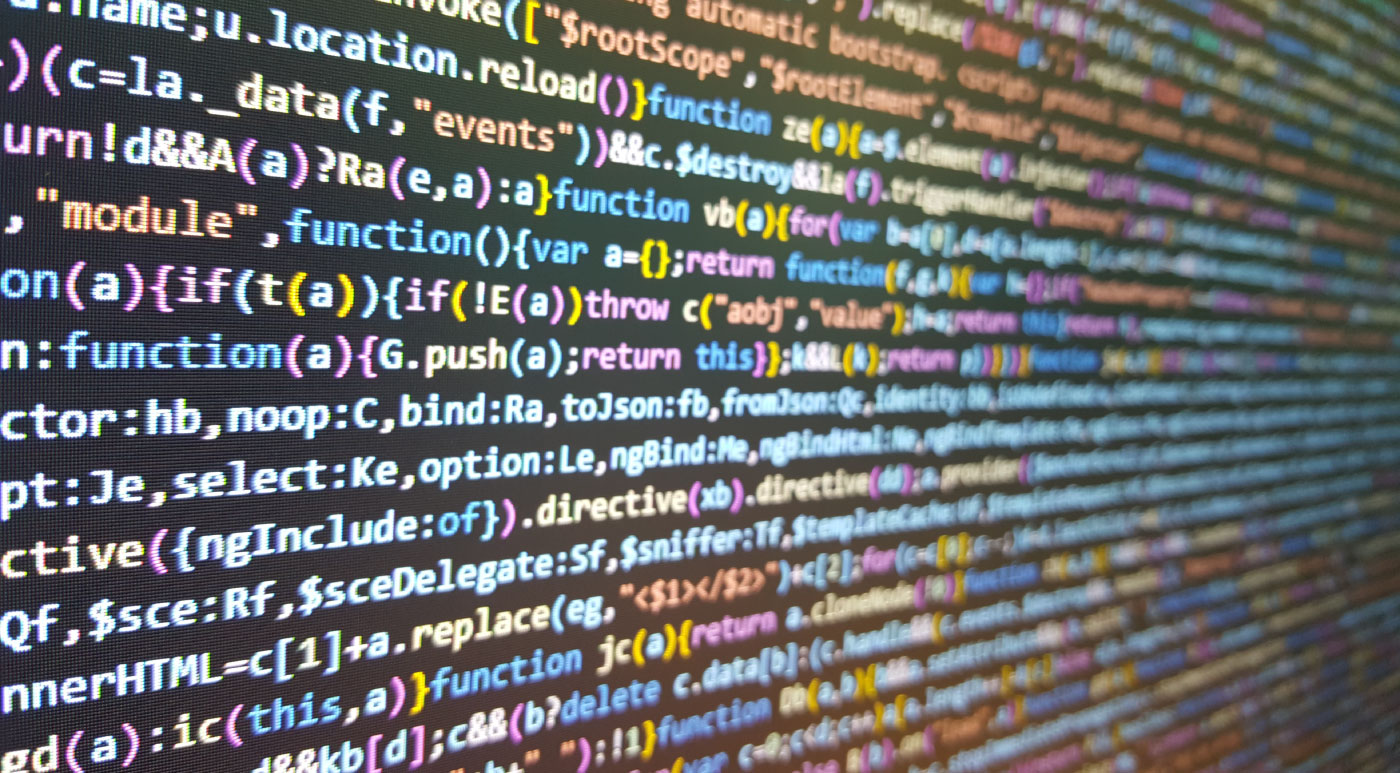 The Master of Science in applied computer science at Frostburg State is offered both online and on-campus. It will prepare you for a variety of exciting career opportunities in things like web development, network security, and a myriad of other roles. 
An experiential program, it will allow you the option to specialize in database or general computer science. That way, you can gain either a broad or more specialized focus in core concepts like software engineering, web design, artificial intelligence, and more. It's a highly experiential program that focuses on doing rather than on theory. 
Through this program, you'll be able to work on real computer science challenges that are faced by government agencies and businesses alike. You don't need to have a computer science background in order to apply—you will just need to take two extra introductory graduate courses if you don't have such a background.
You can earn the degree in as little as one year if you have a computer science background and one and a half to two years if you lack such a background. Courses are available in the fall, spring, and summer semesters.
While you're enrolled, you'll be able to tailor your graduate studies to your background and areas of interest. Before graduating, you'll write a thesis in your area of applied computer science or you can choose an elective course to fulfill this requirement.
Not only that, but you can apply for one of many different graduate assistantships. These are available to outstanding students who wish to participate in things like research studies, teaching, projects, and more. Regardless of whether you pursue an assistantship, you will be able to work and study in state-of-the-art computer labs where you'll have access to some of the best resources and equipment. 
As a result of these kinds of experiences, you'll graduate and go on to work with one of many prestigious organizations. Graduates go on to work for companies like Apple, IBM, and Google as well as well-known governmental agencies like the FBI, the National Security Agency, and more. 
This degree will not only afford you the opportunity to work with leaders in the fields who have extensive hands-on experience in computer science, but to work with professors who will get to know you well—and will mentor you in your field of interest. You can even join student organizations, like the Association of Computer Machinery, to gain access to the latest online resources in the field. 
There's plenty to love about this accessible program—but if you're looking for just one more reason, know this. It's also incredibly affordable. Tuition starts at just $612 per credit hour for Maryland residents and out-of-state students pay just slightly more. 
Ready to apply? You'll need to have a bachelor's degree from a regionally accredited university and a GPA of 3.0 or higher. In rare case-by-case scenarios, a bachelor's degree with a GPA below 3.0 may be considered. 
Online MS with a Major in Applied Computer Science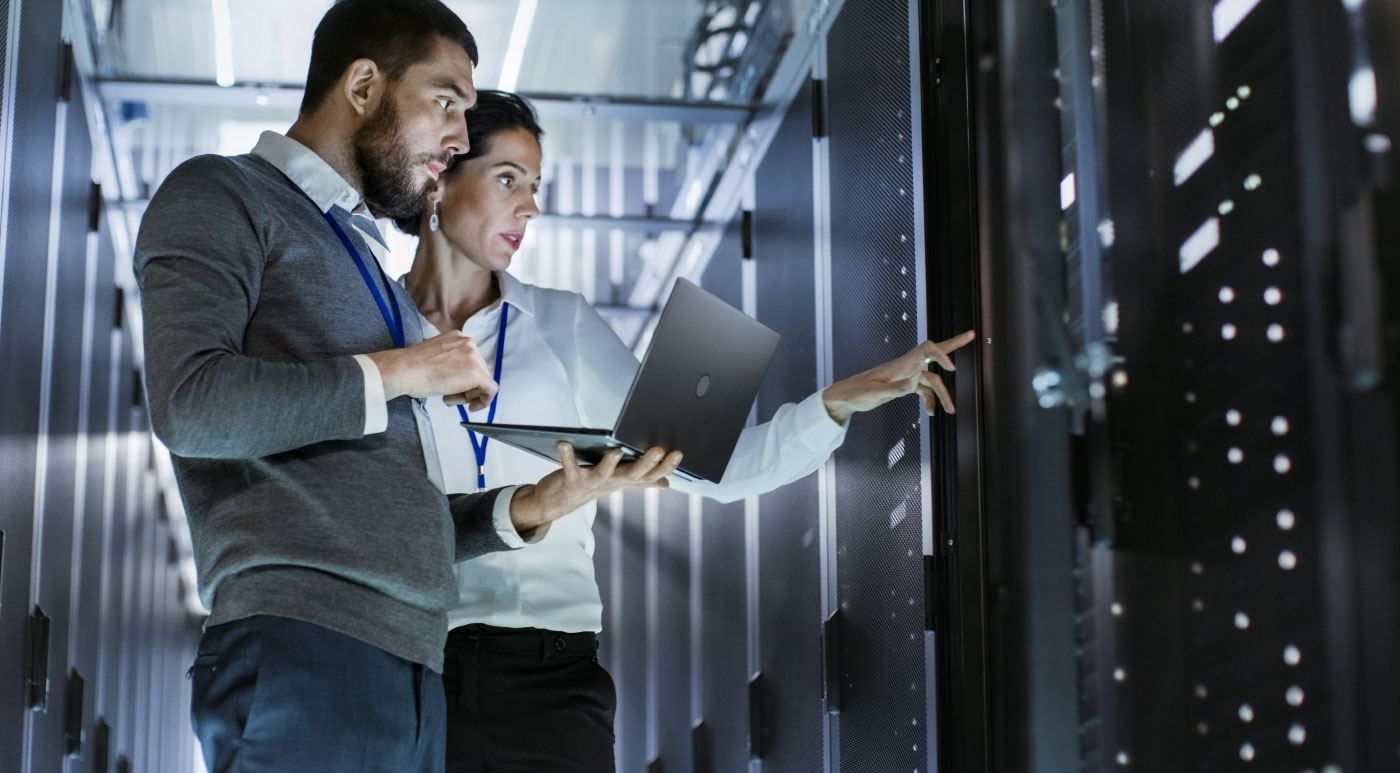 A public university located in Carrollton, GA, the University of West Georgia has a satellite campus in Newnan, GA along with one in Atlanta. With a grand total of 13,238 students, this school is the largest one on the list when it comes to the best master's degrees in computer science—but it's one of the most notable. 
It was originally established as a "more realistic educational program for rural youth," designed to educate learners aged 13 to 21. It was formed on the historic Bonner plantation and at any given time served as an agricultural and mechanical school and a normal school, too.
Today, the University of West Georgia looks much different, offering dozens of degree programs and plenty of bachelor's- and master's-level majors to choose from.
The online Master of Applied Science in applied computer science at the University of West Georgia is a 24-month, 36-credit hour program that is ideal for any student holding a bachelor's degree—it doesn't matter what the discipline might be. You'll gain the skills you need to pursue a career as a software developer as long as you have the drive to learn.
You'll be prepared to enter the technology job market immediately upon graduation, with all classes taught by qualified faculty with industry and academic experience and professional connections. 
You'll take classes in things like web technologies, software development, database systems, advanced tools and techniques, and program construction. Before you graduate, you'll also be required to complete a final project that will enable you to bring together the skills you've learned across all of your courses. 
This degree includes a course structure that will enable you to move through your required classes as part of a cohort. You'll take classes such as Web Technologies, Program Construction, Advanced Tools and Techniques, and Database Systems. Multiple projects are integrated into the curriculum as well. 
Offered completely online, this program is affordable and will allow you to take face-to-face courses if so desired. Your total tuition and fees will vary depending on how and when you choose to enroll, but in most cases, you'll be able to save money by taking more courses in a single term. Otherwise, tuition is affordable and can be made even more affordable by taking more online courses at a time. There are plenty of financial aid opportunities available, too.
When you're ready to apply, you will need to complete the online graduate application. Pay an application fee of $40 and be sure to review the graduate studies website to get more information on individual program-specific tasks and requirements. You'll need to submit a current resume or CV along with three letters of recommendation and a personal letter that explains, in narrative form, why you want to pursue the degree.
This program has a unique rolling admissions format that enables you to apply at any time. Cohorts of classes, however, only start in the fall semester. You should apply as early as possible to secure your place in the class!
Online MS in Computer Science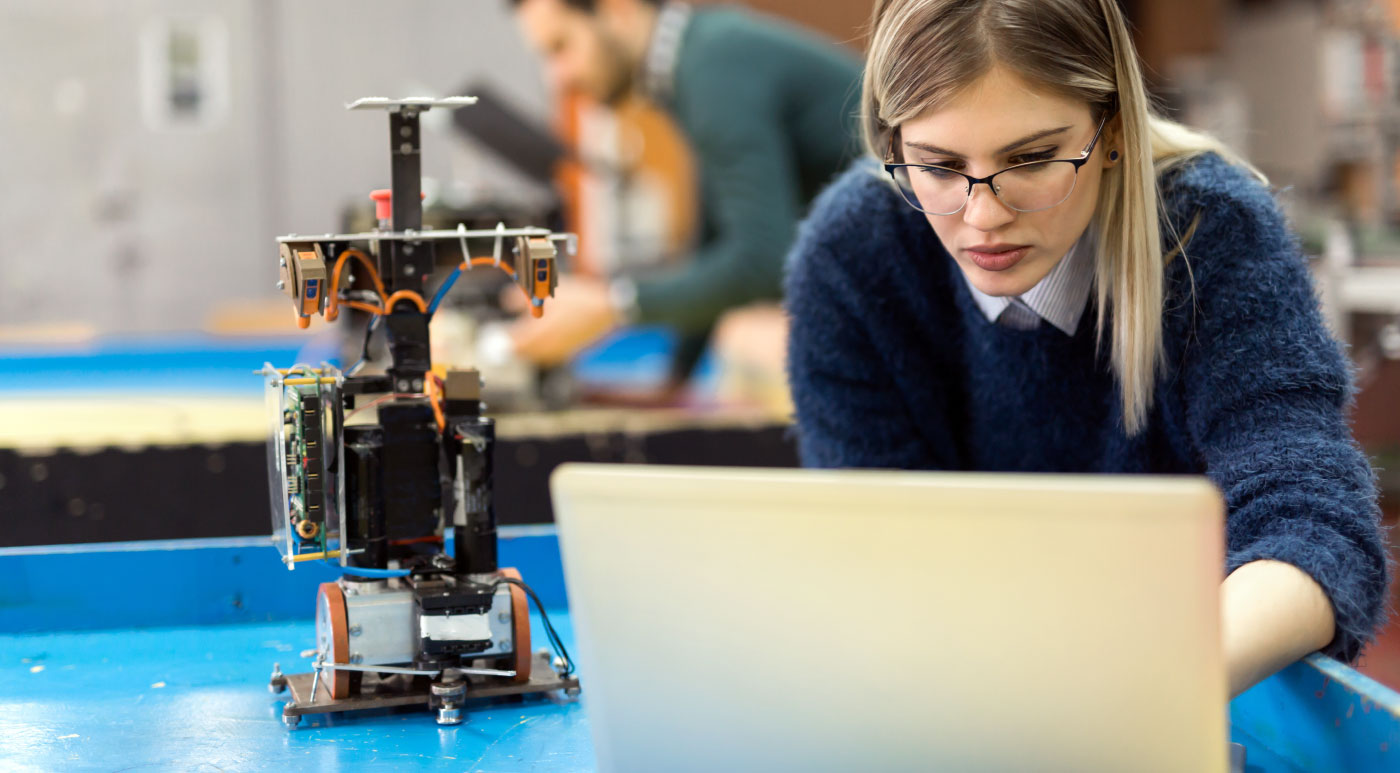 The University of West Florida was first established in 1963 as part of the State University System of Florida. Located in Pensacola, it has the third-largest campus in the state, encompassing more than 1,600 acres. However, you don't need to ever step foot on this spacious campus in order to earn your master's in computer science.
If you're ready to learn more about contemporary topics in computer science and computing technology, you should consider the online Master of Science in computer science at the University of West Florida. Through this program, you'll be able to learn more about software engineering or data analytics by specializing in those topics. You'll also benefit from small class sizes and individualized attention. 
You'll take about 30 credit hours of study, with each course lasting either eight or 16 weeks. It's a transfer-friendly program that will allow you to bring in six of your previously earned credits. Most students, as a result, take three years or less to complete their studies. There are multiple start dates each year, too, to make earning a degree more convenient than ever.
The degree combines foundational skills with more modern technologies and topics in computer science. You'll take classes that will allow you to specialize in things like parallel computing, algorithmic programming, data analytics, artificial intelligence, and more. Class sizes are extremely small so that you can have the opportunity to interact with research faculty. Plus, the degree's online format will allow you the flexibility you need to study at your own pace—and from wherever you'd like to do so. 
Core courses include 15 credit hours in topics such as Advanced Algorithms, Database Systems, and Parallel and Distributed Programming. You'll also choose between a thesis or a computer science project, both of which are meant to be completed over two semesters and will bring together everything you have learned in your graduate courses. 
The program is complete with two separate concentrations for you to choose from, both of which consist of six credit hours of study. The two options are data analytics and software engineering, both of which are highly in-demand when it comes to finding a job after graduation.
Designed for individuals who already possess bachelor's degrees in computer science or information technology, the degree offers many benefits for busy adult learners. It's also affordable. Tuition is priced at a low overall rate and you don't have to be enrolled full time to get financial aid. You can be enrolled on a part-time basis and still qualify for financial aid. 
Ready to apply? You will need to submit an online application for graduate admission and a $30 application fee. You should submit official transcripts from your undergraduate program and a letter of intent that includes your work experience and reasons why you want to pursue the degree. 
A minimum GPA of 3.0 on a 4.0 scale is required. You should also plan on providing contact information for two professional references along with a resume that showcases your work experience. 
Master of Science (MS) in Computer Science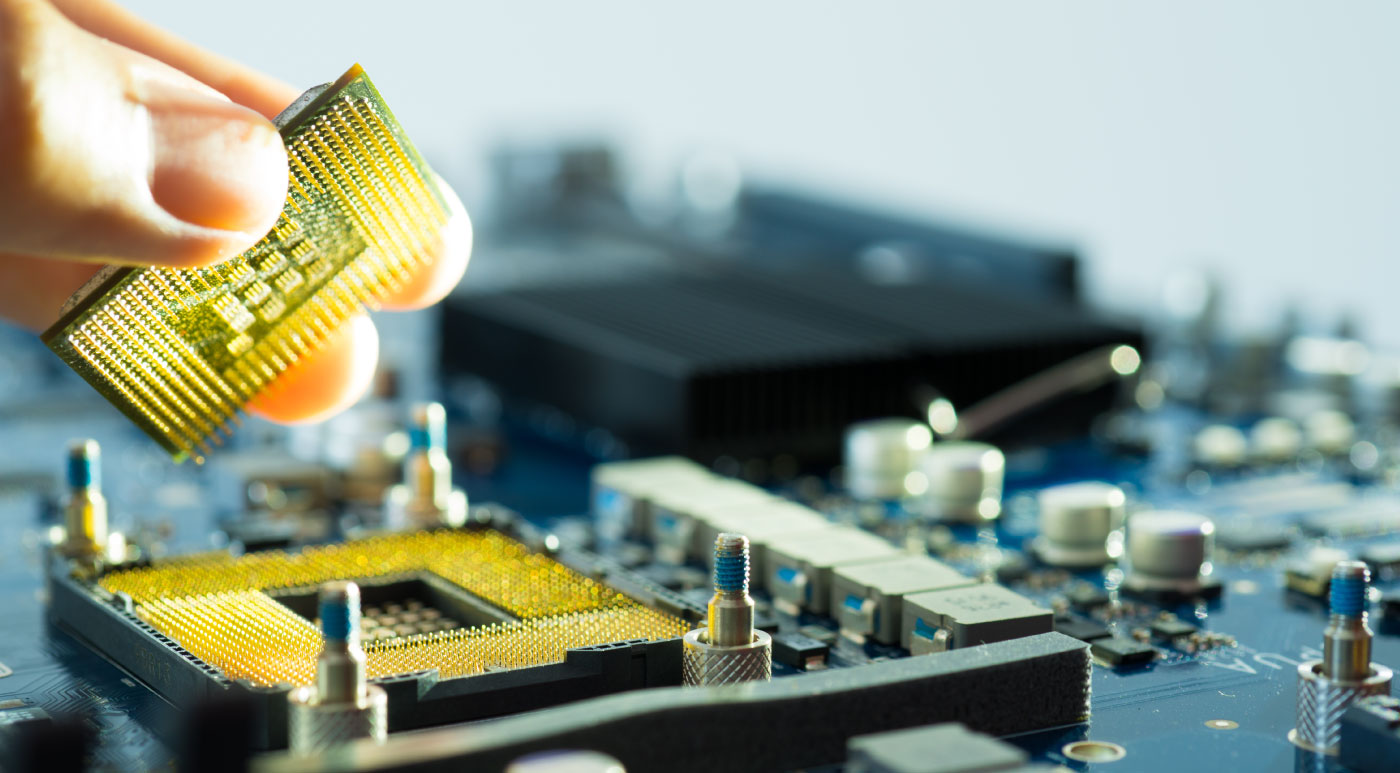 Capitol Technology University, formerly known as Capitol College, is a private university located just outside of Washington, D.C. in South Laurel, MD. Founded in 1927, the school was originally designed as an engineering institute. Today, the school offers a variety of graduate and undergraduate programs still in engineering but also in computer science, business, and information technology. 
Accredited by the Middle States Commission on Higher Education, Capitol Tech offers Associate of Applied Science, Bachelor of Science, Master of Science, Doctor of Science, and Doctor of Philosophy degrees in dozens of different technology-focused majors. 
This school is known as being one of the most military-friendly institutions in the country and it also has excellent career outcomes. Tech workers earn more than double the average national wage and, founded by a Navy veteran, this school is home to educators who know what it takes to best serve active duty and retired military members. 
The Master of Science in computer science at Capitol Technology University is located in one of the world's most significant technology hubs and surrounded by world-renowned agencies. Because of this, you shouldn't have any trouble finding a job after graduating from this program!
You will complete a total of 30 credits of study, 18 of which will be in core computer science concepts and 12 of which are electives in focus areas such as data science and software engineering. Some of the course titles you might take will include Theory of Computation, Accelerated and Parallel Computing, Multithreaded and Distributed Programming, and Designing Intelligent Systems. 
Before you graduate, you'll be able to collaborate with a faculty member to create a major project-based research paper. This paper is meant to draw on prior coursework and your own personal experiences to help you create a comprehensive project detailing what you have learned.
You'll learn from top faculty who are current and former employees of high-tech companies, government agencies, defense contractors, and more. Your classes will be formed of like-minded peers who will help you learn through the simple act of collaboration. Not only that, but this program can be completed entirely online. After you're accepted, all you'll need is an internet connection to start learning—and succeeding—right away.
Tuition is incredibly affordable, particularly if you choose to study online. You'll pay $630 per credit hour or just $350 if you are an active-duty military member. Financial aid is also available.
To apply, you should have a bachelor's degree in computer science or a similar field. If you don't meet this prerequisite, you can take undergraduate coursework in computer science like programming, data structures, and object-oriented programming along with a mathematics equivalent to calculus through linear algebra. When you submit your online application you will need to provide transcripts from your undergraduate university as well as supplemental materials as requested by admissions officials upon review.
OTHER NOTABLE PROGRAMS 
#11. Georgia Southern University
Location: Statesboro, GA
Degree: Online Master of Computer Science
Net Price: $8,728
#12. Nova Southeastern University
Location: Fort Lauderdale, FL
Degree: MS in Computer Science Online
Net Price: $20,620
#13. DePaul University
Location: Chicago, IL
Degree: Online MS in Computer Science
Net Price: $19,422
#14. University of Idaho
Location: Moscow, ID
Degree: Online MS in Computer Science
Net Price: $9,352
#15. University of Minnesota-Twin Cities
Location: Minneapolis and Saint Paul, MN
Degree: Online MS in Computer Science
Net Price: $18,583
#16. Dakota State University
Location: Madison, SD
Degree: MS in Applied Computer Science Online
Net Price: $6,464
#17. Old Dominion University
Location: Norfolk, VA
Degree:Online MS in Computer Science
Net Price: $12,552
#18. Jacksonville State University
Location: Jacksonville, AL
Degree: Online MS in Computer Systems and Software Design
Net Price: $10,080
#19. Columbus State University
Location: Columbus, GA
Degree: Online MS in Applied Computer Science
Net Price: $7,612
#20. Georgia Southwestern State University
Location: Americus, GA
Degree: MS in Computer Science Online
Net Price: $4,836
#21. Southern Arkansas State University
Location: Magnolia, AR
Degree: MS in Computer and Information Science Online
Net Price: $6,234
#22. Missouri University of Science and Technology
Location: Rolla, MO
Degree: Master of Science in Computer Science
Net Price: $11,372
#23. University of Massachusetts Dartmouth
Location: North Dartmouth, MA
Degree: Online MS in Computer Science
Net Price: $16,337
#24. Purdue University-Main Campus
Location: West Lafayette, IN
Degree: Online MS in Computer Science
Net Price: $9,992
#25. Auburn University
Location: Auburn, AL
Degree: MS – Computer Science and Software Engineering Online
Net Price: $11,282
#26. Hofstra University
Location: Hempstead, NY
Degree: Online MS in Computer Science
Net Price: $25,162
#27. National University
Location: La Jolla, CA
Degree: Master of Science in Computer Science
Net Price: $14,170
#28. Illinois Institute of Technology
Location: Chicago, IL
Degree: Master of Computer Science
Net Price: $30,752
#29. East Carolina University
Location: Greenville, NC
Degree: Master of Science in Computer Science
Net Price: $7,485
#30. University of Illinois at Springfield
Location: Springfield, IL
Degree: Online MS in Computer Science
Net Price: $18,126
#31. Clarkson University
Location: Potsdam, NY
Degree: Online MS in Computer Science
Net Price: $34,212
#32. University of Bridgeport
Location: Bridgeport, CT
Degree: Masters in Computer Science MS Online
Net Price: $20,900
#33. University of Houston Victoria
Location: Victoria, TX
Degree: MS in Computer Science Online
Net Price: $9,010
#34. Lewis University
Location: Romeoville, IL
Degree: Master of Science in Computer Science
Net Price: $14,550
#35. Drexel University
Location: Philadelphia, PA
Degree: Online MS in Computer Science
Net Price: $34,995