Ready to find your ideal master's program?
www.mastersprogramsguide.com is an advertising-supported site. Featured or trusted partner programs and all school search, finder, or match results are for schools that compensate us. This compensation does not influence our school rankings, resource guides, or other editorially-independent information published on this site.
Earning an MBA is one of the smartest educational choices you can make to improve your salary and employment security.
These strategic management programs are versatile. They are perfect for a variety of modern positions. In addition, all MBAs prepare students for administrative or managerial roles. These often pay more than regular or middle-management jobs at the same company.
But many MBAs require that you choose one specialization over others. We're making the process a little easier for you with our list of the best online master's in Strategy. You can learn on your own time, on your own couch. Earning a strategic management credential has never been easier.
Of all the specializations out there, a masters in strategy is one of the most valuable. You can also choose to pursue a master's degree in strategy itself. This is often presented as a Master of Science in Strategy. A Master of Strategy is one of the top degree choices if you're interested in developing a business in a broad, long-term sense. But what does an MBA in Strategy or a master's degree in strategy prepare you to do? Strategic management specializations teach online students about big-picture management strategies in business or economic contexts.
These strategic management programs will prepare you to make decisions about various aspects of a company's internal structure or business strategy. You'll take classes incorporating subjects about:
Finance
Psychology
Communication
Business education
Organizational behavior
Business leadership
Leadership.
Human resources management
An MBA in Strategy focuses on broader business education and business theory. That is rather than the nitty-gritty aspects of running a business day to day. Strategic management is a valuable degree for individuals who want to take the reins of a business or organization rather than settle for middle management.
Many master's-level strategy courses involve case studies. These are historical records of actual business decisions made by executives. Online students study these decisions. They then attempt to determine if the right course of action was taken. They develop their own philosophies and strategies for business.
A master's degree in strategy requires such a broad course list. Therefore, it is often considered to be interdisciplinary. It incorporates more hard STEM ideas or courses than many other business-focused paths. This versatility is part of the strategy degree's strength. It's designed for high-level decision-making and business strategy in a broader context. The strategic management major itself is general enough that you could get any business position.
In many ways, strategy is one of the best concentrations you could pursue for an MBA. It keeps many doors open and doesn't lock you into a particular career path like more niche specializations (such as healthcare management) often do.
Attending an MBA program with an emphasis on strategy will afford you multiple networking opportunities in your business education. The best strategy masters incorporate a cohort structure. You'll progress through the curriculum with the same group of students. You will learn from each other, forging bonds that can last for a lifetime. In the business world, personal connections are just as important as academic knowledge and business theory. If not more!
MBAs in Strategy often place you on an upper-level executive career trajectory. This often leads to a great salary. The exact earnings of your position can vary from those of your peers. Most professionals with master's degrees in strategy are paid well for their efforts.
All in all, an online masters in strategy is versatile. It offers exceptional growth opportunities. It prepares you for multiple business-oriented jobs. Those in a managerial or strategic context are common. It's an excellent degree choice for future business professionals or executives.
See Also: 10 Best Master's in Industrial Engineering
COMMON APPLICATION AND ADMISSION QUESTIONS
To be considered for a master's in strategy online program, you'll need to meet typical program admission requirements typical of most universities. The most common application or admission requirements are:
Work experience
GPA minimums
GRE scores
The exact GPA requirements for any program in strategy can vary from university to university. Most strategic management programs do not accept applicants without at least a 2.5 GPA.
This is the minimum GPA to be considered for a program in strategic management. However, these programs are competitive. Therefore, it's recommended that you aim for a 3.0 GPA or higher. If your GPA is not yet at this level, you can always take a few bachelor's level courses to boost your GPA.
Many master's in strategy will require some previous work experience in business or economics. That is due to the program's emphasis on managerial aspects and business strategy. Some programs accept people straight out of a bachelor's program. Often this is just if it is related to strategy or business. Students who hold bachelor's degrees in an unrelated field, such as liberal arts or science, will often need to submit a resume. This should detail their business experience.
You must next consider their GRE scores. Your Graduate Record Examination scores are critical entry requirements for the majority of masters in strategy online programs. That is regardless of major. The GRE is a series of in-depth tests that examine your quantitative and verbal reasoning skills. That is as well as your critical writing and thinking capabilities. The GRE is taken on a computer. It can be repeated up to five times within one 12-month period. The GRE can be taken once every 21 days within that period, as well. Most master's have specific GRE thresholds for suitable applicants. Be sure to check admission requirements before applying. They may have higher or lower scores than your last GRE test.
Many top master's programs in strategy also require one or more letters of recommendation from your former teachers or employers. These letters act as character references. They help the university determine if you're a good fit for their program. Be sure to pay attention to their application periods. Some universities often have a single application window for their master's. Others may have various windows throughout the year. There is no universal mandate across universities.
See Also: 20 Best Online MBA in Strategy
WHAT ABOUT FINANCIAL AID & SCHOLARSHIPS?
Anyone interested in going back to school for any reason should begin their financial aid efforts with the FAFSA. The Federal Application for Student Aid must be filled out at the beginning of every academic year. Be sure to tackle the financial aid process as soon as possible. That is regardless of whether you've taken a break from education or are pursuing master's straight out of your bachelor's program.
The FAFSA is valuable. It allows you to take advantage of certain government-funded scholarships or loans. Several types of financial aid awards, like the Pell Grant, are accessible only through the FAFSA. You can also subsidize the loans you receive through this application. This makes them easier to pay off once you complete your education. Your financial aid is determined by your economic needs. If you are in need of more financial assistance, you will be eligible for greater help.
Any students looking to pursue a master's degree in strategy should also investigate school-specific scholarships and financial aid. A masters in business strategy is often awarded by a university's school of business or business administration. There are often several grants or scholarships available throughout the year. This kind of financial aid is funded by the alumni of the university, many of whom are successful business people. These alumni networks often award scholarships to a large portion of the incoming class. Be aware that these grants also often have competitive requirements. There are a high number of applicants. You have to jump on these possible awards as fast as you can. That way you can give yourself the best chance to receive them.
Investigate teaching assistantships. Many of the best schools for business or business administration will offer teaching assistantships to students. These agreements require you to dedicate 15 to 20 hours of your week to grading or similar tasks for a teacher. In exchange, you'll receive paid tuition. Often you will receive a small stipend for any other expenses you may incur. Teaching assistantships are quite difficult to get for most master's in strategy. They're well worth the effort. They can make your graduate studies a much more lucrative prospect.
If you have work experience, you should contact your advisor or administrator. Ask how your work experience could count toward program credit. A masters degree in strategy deals with business and economics subjects. Therefore, your prior work experience may be close enough to what's covered in one or more of your strategic management courses. This pathway can lead you to an early graduation. It can also save you money since you won't have to pay for extra credit hours learning what you already know. Not every program allows you to exchange work experience for credit, however.
HOW MUCH CAN I MAKE WITH A MASTER'S DEGREE IN STRATEGY?
A master's degree in strategy—or an MBA with a strategy specialization—is such a versatile degree. The possible professions you could hold with the strategic management curriculum can lead to a wide range of potential salaries. Experience plays a huge factor, as well. When you estimate your potential earnings with this strategic management program, remember that a Master of Business Administration is suitable for high-level positions in business or corporations. Oftentimes that is in managerial or administrative capacities.
Most individuals with MBAs in strategy end up in supervisory or managerial roles. This may necessitate a higher salary than middle-management roles. Exact salary levels can vary.
General management occupations can earn a median wage of $104,000. They are growing at a rate of about 7% per year. Most managerial professions require a bachelor's level of education. Earning a master's degree in strategic management shows greater dedication to the job in question. It allows you to demand a higher salary than your peers. Those with a master's degree in any managerial profession should expect a higher salary than the above figure.
Still, your initial salary may be as low as $73,000 a year. For example, if you become some kind of project manager and don't have any work experience right out the gate. The potential for salary growth is quite high as you gain experience. Those with MBAs in Strategy are well-equipped to bolster the growth of their home company or business. They may receive accolades and salary increases as their business performs better.
It's even possible to become a top executive, such as a CEO or CFO. These jobs are growing at about 6% per year. They have a median salary of $104,000 per year. This figure can be much greater. Many famous CEOs earn tens of millions of dollars per year or more. It all depends on the business you choose to run and your experience level. You could also adopt a freelance lifestyle and become a management analyst, according to U.S. News and World Report.
Companies hire management analysts to improve their organizational efficiency. They might change their managing style to afford better returns. An MBA in Strategy, according to U.S. News and World Report, prepares you well for this kind of work. You'll know how to look at things in a big-picture format to see what works and what doesn't. Management analyst jobs are growing at about 14% per year. They earn a median annual salary of $83,000 per year.
The potential earnings for an individual with a masters in strategic management online are determined by their market or business focus. It is also determined by their own drive and ambition. Some individuals achieve salaries upwards of $140,000 per year. Others earn median annual salaries closer to $60,000. This variation doesn't have to be worrisome. Many successful businesspeople with MBAs in strategy enjoy this aspect of their field. It indicates that their salaries are more affected by their performance and ambition than in many other professional fields.
OUR RANKING CRITERIA
We have a time-tested four-part formula designed to rank the nation's best colleges that we'd love to share with you. We prioritize four major factors:
Earnings Potential
Affordability
Student Satisfaction
Selectivity
Reliable research and well-harvested data are the main ingredients in our recipe for success. We don't make recommendations based on personal opinions, or financial incentives. Our revenue and content are separate. Sponsored schools have no impact on our rankings. The only way to make it onto one of our lists is to have an incredible academic program. Want to know more? We encourage you to check out our methodology page.
Check out our ranking of the ten best master's programs in strategy.
ONLINE MASTER OF SCIENCE IN MANAGEMENT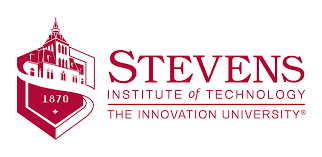 You will find one of the best strategic management programs at Stevens Institute of Technology. Stevens Institute of Technology's online Master of Science in Management program is one of eight different graduate degree programs offered 100% online. The Master's in Management in the College of Business uses analytical techniques and new technologies. This is done to bring top educational courses right to your computer. It's a perfect program, even for students with low business exposure. It relies on practical instruction. It has strategic management courses focusing on economics, strategy, leadership, and innovation. This program has an interdisciplinary curriculum. It focuses on collaboration and practical application of accumulated knowledge. It's a fantastic online MS in Management program. It provides all students with everything they need to know to succeed in the business sphere.
The program incorporates a core of eight classes. Six of these can be taken during the shorter summer semester instead of the spring or fall semester. This structure allows you to fast-track your graduation. You can earn your master's degree in strategy in less than two years. This particular program is designed to be completed in 12 months. It's an ideal choice for working professionals. It's a 30-credit program in total. There are three application cycles. This program is difficult to get into compared to other strategy programs. You must submit a resume that demonstrates your leadership capabilities.
You may be interviewed prior to receiving your admissions decision. This interview is similar to what you might experience when you apply for a regular job. Despite Stevens' rigorous acceptance standards, you can rest assured that the program is worth it. Your faculty and peers are also guaranteed to be of a high caliber. They offer exceptional networking opportunities and collaboration in the future.
There are also several excellent graduate certificate programs. You can complete these programs at the same time as your main curriculum. This will bolster your credentials and make yourself more attractive to employers. This MBA in strategic management will help you gain serious strategic leadership skills.
Any credits you take in pursuit of a graduate certificate in the College of Business can be used for the MBA core itself. Stevens is a fantastic university anyone would be lucky to attend.
This program has small class sizes of just 10 each, according to U.S. News and World Report. You'll receive full-time attention from your instructors. Stevens enlists a small army of career placement professionals. They can help you find employment or an internship after graduation. This school is ranked seventh in the nation by The Princeton Review for career placement. It is also highly ranked by U.S. News and World Report. Add to that its extensive alumni network of successful businesspeople. It's a great university for any aspiring company manager or executive.
ONLINE MBA IN STRATEGIC MANAGEMENT

The strategic management program at the University of Texas is another one of the best online master degrees. University of Texas at Dallas has an excellent strategic management masters degree online in the College of Business, according to U.S. News and World Report. It has maximum flexibility to allow you to pursue other career goals, or continue working while you complete your education. There are no on-campus requirements. Not even for orientation or graduation! You can observe classes to see how things are done on the main campus. UT Dallas accepts a broad student body with diverse backgrounds and experience levels. The MBA in Strategic Management is a perfect choice. That's regardless of your prior business experience. You need a bachelor's degree and a decent GPA to be eligible for acceptance. There are even GRE waivers available.
The UT Dallas MBA curriculum in the College of Business can be completed in as little as 16 months. You have 72 months to fulfill all of the curriculum requirements. The program is known for its academic excellence. It's ranked as the #6 Best Online Program. That's according to U.S. News and World Report. It's no wonder that it's ranked so high. You will have access to some of the best faculty in the nation. There are also dedicated career management services. Even from afar as an online student, you can access the dedicated MBA program office. It helps place graduates in careers after completing the program. The main curriculum is comprised of 32 spring and fall semester credit hours of required core strategic management courses. There are 21 extra spring and fall semester credit hours for electives. You'll gain hands on experience to build your strategic leadership skills.
You'll join a cohort of fellow students. That's regardless of whether you pursue this MBA as a full-time student or a part-time student. You won't lose any networking or collaborative opportunities with students of your age range and experience level. Not even if you can't devote a full amount of time to your studies at the moment! UT Dallas offers combined MBA/MS degrees. There are several additional concentrations in the college of business that you can add to further your credentials and qualifications. The double MS/MBA option in the college of business is robust. It can be completed in less than two years if you choose.
It's a fantastic program that affords you lots of opportunities to personalize your experience. It's even affordable for most. It is ranked as the #1 Best Value Public University in Texas according to Forbes. It's also top-ranked by U.S. News and World Report. It has a diverse student body and capable faculty. You'll always be able to receive help when you need it. You will feel surrounded by fellow ambitious professionals who raise the bar of your program. When you attend this program, you've got both the tools and the time needed to make the most of the opportunity.
ONLINE MASTER'S OF SCIENCE IN MANAGEMENT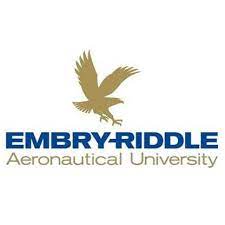 Embry-Riddle Aeronautical University is home to a top strategic management online master program. This school is famous for its bachelor's degree programs in aeronautics. Yet it offers a compelling Master of Science in Management, too. The MS in strategy is well-suited for individuals who want to take charge of aviation companies or subsidiary industries.
The aviation industry is an interesting sphere by itself. It's a quite lucrative one if you can manage to master its intricacies, according to U.S. News and World Report. You don't have to go into aviation with this program. It's robust and general enough to compete with other master's business programs for strategy across the nation. This program in the College of Business emphasizes the scientific and statistical side of things. That is reflected with its science specialty. It emphasizes management and operations. That is more so than communications or socialization like a traditional MBA. All courses are taught in a practical and hands-on manner. Each class's curriculum offers multiple research opportunities.
This program in strategy is a great choice for students pursuing a more research-oriented field. The program's core curriculum emphasizes major management fundamentals and strategic leadership skills. It also allows you to specialize in one of five different pathways:
Human resources management
Global management
Leadership
Operations management
Project management.
This strategic management option is suitable for future business executives who will lead the charge. This is valuable in the aviation industry and in other spheres as well. The curriculum is comprised of 30 credit hours. It offers many opportunities for credit transfers. This schools is one of the best to attend if you're a military veteran. There are special tuition and credit opportunities available to accelerate your timeline.
Embry-Riddle also partners with various aerospace and security companies. It can be difficult to acquire a job after graduating from any program. Yet this university is connected to various federal and private aerospace companies. Locating a lucrative job is much easier. Both NASA and the Federal Aviation Administration are known to pursue graduates from Embry-Riddle. You can also utilize Embry-Riddle's career services to prepare you for work right out of graduation.
This university's pathway to success speaks for itself. It's a phenomenal choice for young professionals who want to pursue a Master's in Strategy. Yet it's worthwhile due to its company connections and possibilities for networking. It is top ranked by U.S. News and World Report.
ONLINE MBA STRATEGIC MANAGEMENT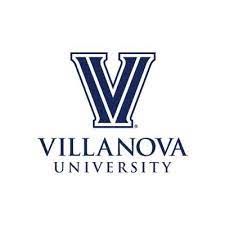 Another top strategic management option can be found at Villanova. This online master degree is one of the newest around. The Villanova School of Business has just begun offering an online MBA degree, though it has offered a bachelor's degree in business for quite some time.
Since the move, they have allowed thousands of students to pursue professional career goals from the comfort and flexibility of their own home. This MBA program in the College of Business is based on the on-campus curriculum. It incorporates different strategies and courses to create a unique experience. However, the same faculty teach both the on-campus and online courses. You'll get a top-tier education even if you don't attend Villanova in-person. Villanova's faculty have first-hand experience in business and leadership. They forge meaningful bonds with their students. They also impart wisdom that non-specialized faculty cannot provide.
Villanova's MBA program in the College of Business consists of 21 courses taken over six semesters. Each of these are split into two terms. You can complete the program in a minimum of two years. That makes it an ideal choice for both full- and part-time students. At the beginning of the program, you'll attend a community-building campus residency. You can choose to push it to your second spring or fall semester. There are also two required practicum experiences at the middle and end of the program. Be prepared to travel to Villanova's physical campus if you are some distance away. The rest of the program is online. That's despite its emphasis on leadership and collaboration. You'll meet and web-chat with your fellow students and faculty. This will allow you to work together on assigned graduate coursework and projects as you build strategic leadership skills.
The program ends with a final capstone course. There is an optional seven-day international immersion experience. This allows students to travel abroad and visit companies in emerging economies. It's valuable for building connections and experience in the business sphere. This experience takes place in developing economies. Therefore, you will gain real strategic insight to bring to future businesses. Furthermore, the middle of the program involves the Social Enterprise Consulting Practicum.
This top-tier course has you work in teams with your fellow students for a single client. It'll teach you what you need to know to become a successful top executive. It will prepare you to become a strategic mastermind and give back to the community at the same time.
Villanova's strategic MBA program is perfect for business beginners. It is also ideal for those who are coming into graduate school right after receiving a bachelor's degree. Its emphasis on real-world experience and practical education provide more value than other online graduate business programs. It is more difficult to complete due to physical requirements. Yet this program is well worth the effort. It may result in an extensive network of collaborators and associates you can call upon through your professional career.
ONLINE MBA IN STRATEGIC MANAGEMENT

You'll find another leading strategic management online master at UNT's college of business. The University of North Texas offers an accelerated online MBA program in the College of Business. You can complete it in as little as 12 months. That depends on how many courses you need to complete and your studying intensity. The strategic management variation of the primary MBA program consists of 12 total classes and 36 credit hours. It offers multiple start dates throughout the year. The curriculum will provide you with a broad exposure to the skills you'll need to manage and strategize the operations of companies.
It's an MBA with a minor concentration in strategic management. Therefore, most of the strategic management core courses are generalized. They don't emphasize strategy over other management aspects. Still, it can be helpful for some young professionals.
This MBA program provides you with the knowledge necessary to sustain business growth around dips and peaks in the economy. UNT offers all graduates access to their Department of Management. This can help you find career opportunities or internships after graduation. You do need a substantial background in business to take advantage of this accelerated program. There is no other relaxed timeline you can pursue.
The business School of Business background classes you need under your belt include:
Micro and macroeconomics
Statistics
Finance
Strategic thinking and emotional intelligence
Business leadership
Strategic leadership
Business law.
Therefore, this online MBA is best pursued by those who already have a bachelor's degree in business or a related field. UNT does allow you to make up these deficiencies with its own online software. This adds time to your overall graduation track.
Because of its accelerated pace, this program is great to pursue if your schedule allows you to finish your education full-time. Each class is administered in an asynchronous and flexible forma. It is delivered over an eight-week period. The program continues through the fall and spring, and over the summer. You can jump into the program with six start dates every year.
The accelerated format doesn't make use of as much collaboration or teamwork with your fellow students as many other master's business programs in strategy. But it does afford you plenty of opportunity to connect with your faculty. There are over 4600 faculty members dedicated to the success of UNT's students. All of the faculty have real-world business experience.
The University of North Texas also has several historical accomplishments. It was the location of the first jazz studies program. It also had the first retail program and the first graduate applied anthropology program offered online. Firsts are a way of life at UNT. So consider attending if you want to supercharge your career and graduate with an online master's degree in strategy in as short a period of time as possible.
ONLINE MASTER OF SCIENCE IN STRATEGIC MANAGEMENT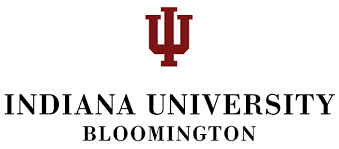 Indiana University has a superior strategic management online master in the College of Business. It is offered by one of the top business schools. The business school offers a Master of Science in Strategic Management. The Master of Science is more or less the same as a graduate degree in general strategy. The curriculum focuses on improving your problem-solving skills and developing leadership abilities. Both of these are necessary to lead a business in any economy. This curriculum encompasses topics such as:
Strategic thinking
Operations management
Competitive analysis

Strategic leadership
Entrepreneurship
Organizational development and change
The broad scope of this Master of Science seems heavy at first glance. That's because this strategic leadership program is designed for professionals who already have two or more years of manager-level experience. It's not a great fit for students coming straight out of a bachelor's program. However, it's exceptional for working professionals who want to bolster their academic experience and credentials. It's a 30-credit hour strategic management curriculum program in the College of Business. It can be completed in as little as 15 months. Or you can take as long as three years.
There is a great degree of flexibility to let you study on your own terms and schedule in this Master of Science graduate school. However, there's just a single application window each year. It closes on Aug. 1 for the fall semester. All of the students in the program proceed at a similar pace. This allows for exceptional collaborative and networking career opportunities. While it's not a true cohort structure, you will work with your fellow students and faculty as you investigate case studies. You'll learn the strategic processes real business executives use every day in the market.
Later courses in the Master of Science emphasize the role that technology and innovation play in the development of any business or economy. They are useful for professionals working in techy spheres. This strategic management program is already sufficient for most professionals seeking academic excellence. You can also pursue a dual degree and earn extra credentials without compromising your schedule. It does take longer than the 15 required months. But it may be worthwhile.
Regardless of whether you choose to obtain a single or a dual degree, you'll be required to attend Kelley Connect Weeks like all other online students. These intense weeks are held at the Indiana University Bloomington campus. Here, you'll build real relationships with your faculty and peers. You will also take on a live business case while working alongside a team. Plus, you'll get lots of exposure to various academic business disciplines. The first connect week begins prior to your main classes. The second takes place at the beginning of your second year of the program.
Indiana University also offers you the opportunity to study abroad. This can be fun for students who want to see more of the world before settling down into a career. Overall, Indiana University's online master's in strategy program provides lots of value. It's one of the best programs to choose if you already have manager-level experience under your belt.
ONLINE MBA WITH A CONCENTRATION IN STRATEGIC BUSINESS MANAGEMENT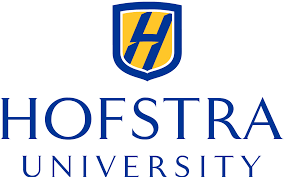 Hofstra University offers an MBA with a Strategic Business Management concentration. The strategic management concentration is part of one of the best online master programs you will find. This online MBA program isn't as in-depth as master's degrees with strategy-based curriculum. However, it is still quite dense and robust. It has a general focus on how strategy applies to upper-level management and long-term decision-making. That makes this program a valuable choice if you want to keep your options open. You'll have the ability to float between executive positions at a company or in a freelance, advisory role.
This 38-credit hour program's admission criteria are relaxed compared to many other online Master's in strategy programs. There are GRE waivers for certain conditions in the College of Business. These are often based on your professional experience. It's a great program if you already have some executive business experience or you're coming straight from school. All courses are taught by full-time faculty members that have real-world business experience. You'll gain massive strategic leadership skills.
Even though this program is online, the faculty will have many opportunities to assess your leadership. They can provide individualized executive coaching. This opportunity is fantastic for all students who want to become successful executives. You'll receive personalized feedback on your leadership and management style. This type of feedback is often ignored in many online MBA programs. That's due to the distance between students and faculty.
Hofstra goes even further to bridge the gap between online and brick-and-mortar programs. The online MBA program has many initiatives to let you network and pursue academic excellence. You can find internship opportunities during or after graduation. It also incorporates an online cohort program option. You can choose this pathway to complete the strategic management degree within two years. You will progress with a collection of fellow students. This can provide a sense of camaraderie often missing from many online programs.
You can also follow a more flexible path that allows you to complete the strategic management degree within a few years. It's a perfect choice if you have a hectic work and life schedule. If you do select the two-year cohort program option, you'll have to attend two four-day residencies where you'll meet the fellow students of your cohort. You'll make connections at the university. The first residency is at the beginning of the program in the College of Business. The last is at the end.
Overall, this online MBA program is a perfect balance of rigor and flexibility. Its academic merits are well-known and recognized. It holds the #16 spot for the best online MBA program according to The Princeton Review. If you're still not sure, you can attend in-person or online information sessions whenever you like. This will allow you to discover whether the program is a good fit for you to achieve academic excellence.
ONLINE MASTER'S OF SCIENCE IN ORGANIZATIONAL LEADERSHIP

Another top strategic management online master is at Quinnipiac. This online program is relevant to long-term business strategy in a more specific way than other programs. It's a great degree if you want to become a management analyst or another kind of freelance business advisor.
As a Master of Science in Organizational Leadership, you'll be well-equipped to both recognize good leadership. You can bring those same qualities to your own business endeavors. The curriculum focuses on communication, analysis, ethics, and organizational leadership. These are its primary pillars in the College of Business throughout the entirety of its 100% online course load. There are no in-person residencies required for this strategic leadership degree. It's one of the easier programs to complete if you can't leave your job or have to complete all your education in a remote setting. You're sure to achieve academic excellence!
It is a Master of Science degree. However, this program has a surprising amount of focus on contemporary understandings of social and emotional intelligence. Leadership is such an abstract and humanitarian part of doing business. Therefore, much of the focus of the program incorporates social responsibility, cultural diversity, and performance improvement. This is done through data-driven models and statistical analysis. It's quite an interdisciplinary program and provides a unique learning challenge.
There are multiple start dates throughout the year. It's a great program to jump into even if you missed the traditional fall deadline. The core classes emphasize leadership strategy in interpersonal and broader business levels. This allows you to make small and large decisions with the same strategic concepts.
This strategic management program is one of the best for learning how to deal with the social elements inherent in every business. It also affords you the expertise necessary to look into a business from the outside. You'll learn how to determine what might be going wrong on an interpersonal level, or with higher decision-making. You can specialize in one of four professional focus tracks:
Health care management
Human resource leadership
Public service for nonprofit leadership
Strategic leadership and strategic thinking
Each specialization is well-tailored for specific career paths and professional career goals. You will receive all the benefits of a general degree in business and organizational strategy while still showcasing your expertise to employers and meeting your career goals for career advancement.
Quinnipiac has several accolades that help with career advancement. It's listed as one of the best business schools by both U.S. News and World Report and The Princeton Review. In addition, it has one of the best accreditations for business schools. The AACSB accreditation is held by less than 10% of all business schools.
Quinnipiac's online master's degree in strategy is one of the best on the market. It's well worth your time if you want to double down on the managerial and leadership aspects of strategic decision-making in the workplace.
ONLINE MBA IN STRATEGIC LEADERSHIP

Looking for a strategic management program that's not too overcrowded? You will find a top strategic management online master at New England College. Not all of the best schools to earn a master's degree in strategy have thousands of students all attending at once. New England College is a much smaller school with an intimate atmosphere. That's true even across its online interface. This diverse school has about 900 graduate students from all over the world. There's a student-to-faculty ratio of just 13:1. This allows instructors to forge personal relationships with each student. This university is great for learners that require a personalized approach.
NEC's broad network of partners allows it to provide thousands of internship opportunities. There are few universities better suited for new graduate students than NEC. It's a lot easier to find professional experience during or after graduation through this strategic leadership professional network. NEC's MBA with an emphasis on strategic leadership is the perfect choice for professionals who want to master the difficulties of running a business.
The curriculum capitalizes on strategic opportunities. It focuses on global environment and global economy. It also has lots of material for entrepreneurs. It teaches you to solve problems in practical yet creative ways. It's a curriculum designed for both full- and part-time working professionals. You can complete it in as few as 20 months.
There is one track available for all students in the strategic management program. Be prepared to give it your all once you get accepted. There is no slower track if you need to lighten the course load. This strategic management program with a global environment focus might be harder than the courses you took in your bachelor's degree! Applying to this strategic management program is intense, too. It's quite a competitive scene. It requires a resume with professional work experience.
Once you've been accepted to this strategic management degree, you'll proceed through seven four-credit core courses. Then there are three more four-credit courses that focus on strategic leadership rather than general business administration. The core encompasses the entirety of broad business administration subjects. These range from finance to economics to managerial accounting. But all of these courses are presented through the lens of leadership. These prepare students for an executive spot at whatever business they apply for next.
The last core course is a capstone project. In it, you will solve a real-world business problem either as an individual or with a team. This is depending on your scheduling needs. Still, you can do all of this 100% online without the need for residency. The focused strategic leadership classes cover:
Relationship selling strategies
Project management
Organizational communication.
Strategic thinking
This last class is useful for future managers, since it focuses on negotiation and conflict resolution in the workplace.
As a whole, NEC's MBA in Strategic Leadership is a great choice to gain the tools you need to succeed as a strategic leader on both a small and large scale.
ONLINE MASTER OF LIBERAL ARTS MANAGEMENT

Last but not least is the online master degree in strategic management at Harvard University. Harvard University has a long history. It is well-known for the quality of its academic programs, including the Master of Liberal Arts Management. Unlike the vast majority of other master's degrees in strategy, this strategic management degree emphasizes management techniques and understanding through a liberal arts lens. It's a unique program that is well-suited for any future professionals in a liberal arts business. It can open up greater professional opportunities than a regular MBA.
This program's curriculum doesn't skimp on the main administrative or dry subjects:
Accounting
Economic theory
Finance
Strategic thinking
Organizational behavior
All of these subjects are accounted for in the core classes. You'll investigate plenty of case studies. These will help you develop your own management theories and practices. You'll also attend group projects and active learning experiences. This program does require some on-campus presence.
There are two graduation paths for this strategic leadership program. The capstone track is perfect for future entrepreneurs. It involves a final capstone project. You'll have to attend two three-week summer courses on the main campus in order to complete all of the requirements.
The capstone project is intense and exciting. You'll work with faculty and mentors on a real-world project for an actual business client. The alternative path eschews the capstone project. It does require that you take four of the classes on site. Some weekend options are available for professionals with limited free time.
Think of this program as a hybrid online/on-campus course. This isn't a negative. Much of Harvard's value comes from making connections with your peers and faculty. Some of the most powerful and influential businesspeople in the world have connections to the university. You'll also have to attend the annual Harvard commencement in order to receive your strategic management degree.
Due to its prestige and financial position, Harvard offers a plethora of benefits that other universities cannot. There are multiple opportunities for admission. An example is the Harvard Business School Online CORE pathway. To accommodate those in need of a flexible schedule, there are several start dates for this program. Harvard further offers lots of financial aid opportunities to current attendees of the program. Once you are accepted, your financial burdens will be at least somewhat reduced by tuition scholarships or subsidized loans.
All of these benefits are included along with some of the more important and wonderful aspects of Harvard's business schools. There is a beautiful campus, an excellent school spirit, and access to a diverse strategic leadership alumni network you'll be able to call on for the rest of your life. It's no exaggeration to say that networking is the true advantage of Harvard. It's safe to say that earning a master's degree in strategy at Harvard is one of the best steps you can take for your professional future.
OTHER NOTABLE PROGRAMS
#11. Amberton University
Location: Garland, Texas
Degree: Online MBA in Strategic Leadership
Net Price: N/A
#12. National University
Location: San Diego, California
Degree: Online Master's of Science in Organizational Leadership
Net Price: N/A
#13. Messiah College
Location: Mechanicsburg, Pennsylvania
Degree: Online MBA with a concentration in Strategic Leadership
Net Price: $27,976
#14. Ottawa University Angell Synder School of Business
Location: Ottawa
Degree: Online MBA with a concentration in Strategic Innovation
Net Price: $25,583
#15. University of St. Francis
Location: Joliet, Illinois
Degree: Online Master's of Science in Management
Net Price: $19,418