Ready to find your ideal master's program?
www.mastersprogramsguide.com is an advertising-supported site. Featured or trusted partner programs and all school search, finder, or match results are for schools that compensate us. This compensation does not influence our school rankings, resource guides, or other editorially-independent information published on this site.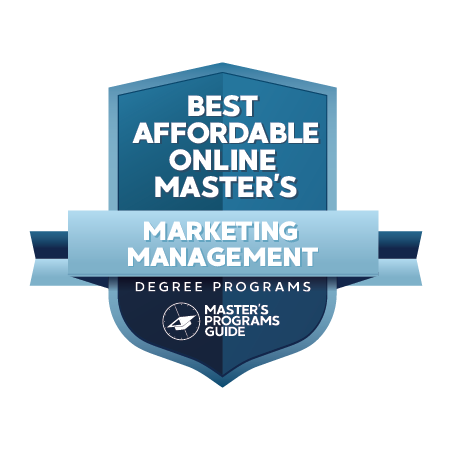 What does it take to be an effective communicator?

If you're interested in a career in marketing management, you probably already know the answer to that question. As a marketing manager, your job is to improve and refine the ways in which a brand communicates with its target market. 
Marketing is integral to just about every industry. A good marketing manager will know how to track and predict customer behavior, as well as how to deliver a message that reaches a target audience. It doesn't matter what sector you want to work in—a master's degree in marketing management makes a lot of sense.
Not all marketing management degrees are built alike. At their core, a marketing management master's will focus on how to apply marketing methods, techniques, and strategies as well as how to manage a firm's marketing activities. 
You'll be in control of a company's current marketing strategy and also help make plans for marketing and advertising later on down the road. You'll play a pivotal role in the success of a company, as you'll be responsible for helping to develop its customer base and to foster and continue relationships with existing customers. 
The road to becoming a marketing manager is not complicated, but it will require you to put in some long hours and hard work. There are no formal education requirements for becoming a marketing manager, but you'll need to have some skills and experience in marketing in order to be a good one. 
For example, many employers want to hire marketing managers who have worked in marketing in the past (with ideally three to five years of experience in doing so). Although a bachelor's degree in marketing or public relations is sometimes enough to push your resume toward the top of the pile, a master's degree will give you even more leverage. 
Not only does a master's degree show that you have the tenacity and grit necessary to complete a rigorous program of study, but it demonstrates your commitment to the field and your passion for the field of marketing.
Many master's programs in marketing management also include hands-on work experiences, cooperative learning options, study abroad, and built-in projects that are meant to increase your expertise in the field, too. The benefit of these experiences is that they will give you on-the-job training to boost your confidence and help to familiarize you with marketing problems and solutions you would see in the real world. 
Don't be fooled into thinking that an online master's in marketing management is inferior. There are plenty of good reasons to get an online masters in marketing management—one of the best is because these programs tend to be much more convenient and affordable. You already paid several thousand dollars' worth of tuition to receive a bachelor's degree—don't fork over even more money to get your master's.
An affordable online master's in marketing management will allow you to meet your goals without having to go further into debt. Since you can study from home, you can eliminate the expenses of travel and housing from your student loan payment sheet. 
Best yet, you can pursue one of these degrees while you're still employed at your current job—there's no need to relocate or take time off work. You'll be able to continue to get experience in marketing while also receiving a formal education in the discipline. 
Common Application and Admission Questions
Marketing management degrees are frequently offered at the associate, bachelor's, and master's level, with many graduate certificate programs available, too. The requirements for a master's in marketing management are a bit more stringent than they might be for a bachelor's in the same field. 
You'll need to have a four-year degree in order to apply. Although a bachelor's degree in marketing management is a no-brainer when it comes to choosing your major, it's not always necessary. Many universities frequently accept applicants with backgrounds in public relations, journalism, communications, business, and other disciplines, too. 
You will likely be asked to submit transcripts from any colleges you have attended. High school transcripts are not usually necessary. While all colleges vary in terms of the minimum GPA they will accept, in most cases, a minimum GPA of 3.0 is recommended. 
Some schools are now GRE-optional, but many are not, so make sure you research the specific requirements of your university before you complete your application. If GRE scores are necessary, try to take the test as far in advance of your application deadline as your schedule will allow. Do keep in mind, of course, that some schools have limits on how far back they will accept test scores. 
When you apply, you'll be expected to demonstrate a distinct set of skills. Communication skills are first and foremost. You cannot be a successful marketer if you don't know how to communicate effectively. This applies to written, verbal, and other forms of communication. You'll need to have the ability to communicate the benefits of the product or service that is offered by your company.
How do you demonstrate strong communication skills? You may be asked to submit a personal essay when you apply for admission—but even if an essay is not required, it may be worth your time to send one in regardless. This will show how serious you are about earning your master's degree—and it will also demonstrate your whip-smart communication skills when it comes to the written word. 
Another skill that you will need to showcase is your ability to lead a team. As a marketing manager, you can't be just another face in the crowd. You need to be driven, motivated, and a team player. You can't be a follower—you must be a leader. 
You may be asked to demonstrate evidence of your leadership abilities through a record of activities and work experiences (like a resume or CV) or by submitting letters of recommendation from professors, colleagues, or employers. 
Some universities request supplemental material, too, such as portfolios. These can showcase your past work experiences and will really help your application shine. Include anything and everything that might help your application rise to the top, but make sure you adhere to the specific requirements in place at your chosen institution. 
What About Financial Aid & Scholarships?
Earning a master's in marketing management is a smart choice if you want to dramatically improve your future earning potential. That's not to say, though, that the high cost of further education isn't a daunting prospect!
Getting a degree is a smart investment, but it's a costly one at that. You're going to have all kinds of expenses to factor in, including tuition, technology, and books. Luckily, when you choose to enroll in an affordable online master's program, you won't have to worry about paying for things like housing, transportation, and student activities fees. 
That's a common reason why many students opt for an online program. Online degrees no longer have the stigma that they used to. In fact, most employers will happily accept a degree from an online university, as it represents the same high quality of education as what you would get when studying on-campus.
Not only that, but most universities don't even differentiate between online and on-campus degrees when it comes to printing your diploma. If you earned a degree from X University, your diploma will say that a degree was earned from X University—nothing more, and nothing less! 
You might be wondering if there are other ways to cut costs when you are earning an online master's. There certainly are.
First, consider the tuition at the school you are applying to. Many students shy away from private schools, mistakenly assuming that the tuition at a private school will be far too expensive. That's rarely the case. In fact, many private universities have final prices that are far lower than their "sticker prices." They are sometimes able to offer more substantial, more generous financial aid than what you might get from a public institution, where resources are sometimes tapped to the max.
That's not always the case though, so just be sure to do your research. 
In any event, it's a good idea to complete the FAFSA (Free Application for Federal Student Aid) the year you plan to enroll in school. It's available starting January 1 and uses your prior year's tax information to determine your eligibility for state and federal financial aid. 
Many universities use the information from the FAFSA to determine whether they can award you institutional aid, too, including grants, scholarships, and work-study.
Although the amount of financial aid available to graduate students is often less than what is awarded to undergraduate learners, many universities have systems in place to help counter this imbalance. For example, you might qualify for a graduate assistantship where you can continue to expand your knowledge of marketing management—while also getting paid for your troubles, too.
Don't overlook the value of internships, cooperative learning experiences, and other paid opportunities when it comes to paying for your education, either. Not only will you be able to get a high-quality degree, but you can do so affordably, too. It's all about knowing where to look! Apply early, and apply for any financial aid you can find and might be eligible for.
How Much Can I Make With a Master's in Marketing Management? 
The average salary for marketing management graduates can vary. It's important to note that you'll earn every last cent of your salary. As a marketing manager, you'll likely spend long hours at work and you may also have to travel quite a bit, too.
Nonetheless, you will be handsomely rewarded with a great salary and benefits package, in most cases—so the long hours of doing what you love will be well worth the effort. Since you'll be given a high level of responsibility in your position (which generally also includes a moderate amount of stress to go along with it!) you'll earn a high average salary.
Marketing managers earn around $149,200 per year on average, according to the Bureau of Labor Statistics. This is a higher wage than what is earned by most other marketing professionals, though not quite as high as the salaries earned by managers in other industries, like computer systems and aerospace manufacturing. 
Plus, that's only an average salary. Although the lowest earners bring in an annual salary of $71,010 (still not too bad!), the highest earners bring in well over $185,320 per year. 
The outlook for finding a job isn't too shabby, either. Marketing managers are needed all over the country, with the highest demand found in urban or densely populated areas such as New York, California, Florida, Texas, Washington, and Connecticut. 
In the next ten years, the demand for marketing managers is only expected to grow. In fact, the Bureau of Labor Statistics estimates that these jobs are expected to grow by at least 20%. Why such a swing? Companies are going to need to hire individuals who can develop to the unique and constantly-changing demands of an increasingly digital world.
Earn a dialed-in master's degree from one of these universities, and you'll put your resume at the top of the pile. You won't have to wait long to land a high-paying job! If you're able to add other skills and certifications to your resume, you could improve your chances of finding a great job even more.
As the marketing world continues to adjust to a digitized society, you're going to need to know how to market according to ever-changing social media venues. Knowing the trends (as well as how to continue staying apprised of them) will help accelerate your career success. 
Another way you can improve your earnings? Consider making yourself more marketable on an international level. Companies want to know that they will be able to sell products to any market, so being a business-savvy professional will help you be more competitive. If you're able to study abroad or engage in any hands-on business activities or projects while you're in school, that will only improve your job search success. 
What Are the Best Marketing Management Degrees?
We know that you have educational goals that you're itching to pursue, but you may not know where to start. The editors of Master's Programs Guide utilize a unique ranking methodology based on the following five aspects:
25% Overall Degree Affordability: Average cost of undergraduate and graduate tuition per school
25% Graduation Rate: Number of students who start at the university and actually finish there
20% Earnings Potential: Average mid-career salary of school alumni
20% Selectivity: The number of students who apply versus the number who actually get accepted
10% Online Graduate Offerings: The number of programs offered online in each department
At Master's Programs Guide, we strive to do our best to guide you and your family toward a fruitful academic career. The pursuit of knowledge is a noble one, and we want to help you reach your goals.
Master of Science in Marketing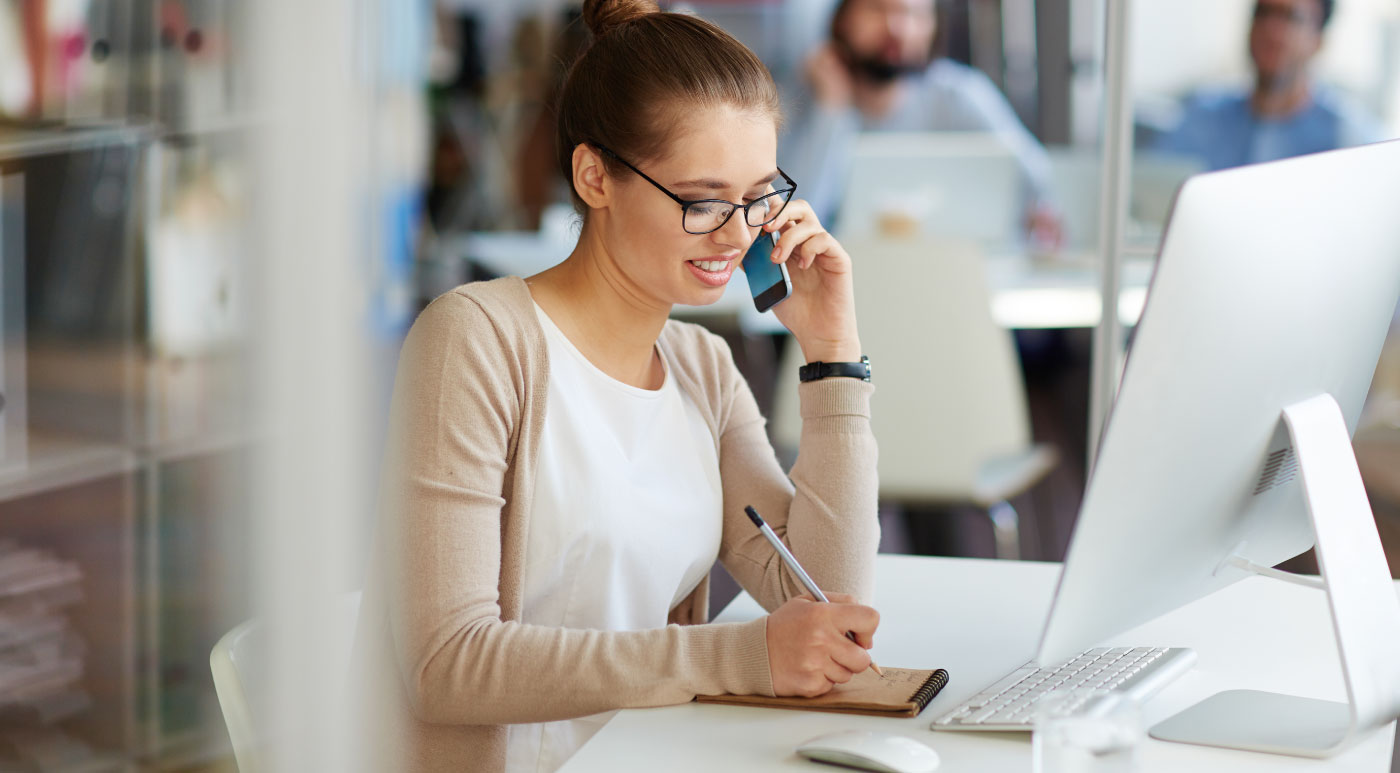 Completing an online degree can be a daunting task, but that doesn't have to be the case with Liberty University's 100% online Master of Science in marketing.
This degree is just one of many offered entirely online by this large evangelical Christian university. As one of the largest private not-for-profit institutions in the United States, the school has more than 15,000 students studying on campus in Lynchburg—but well over 94,000 enrolled in its online programs.
Liberty is home to 17 colleges, including a renowned school of medicine and a prestigious school of law, but the real star is its School of Business. This is where you will find the 36 credit hour master's in marketing. 
A transfer-friendly degree, it is designed for busy working adults. You can transfer in up to 50% of the degree total, allowing you to complete your courses in a way that makes the most sense to you. All classes are offered exclusively online with no on-campus attendance required. Each class lasts only eight weeks, too, so you don't have to worry about spending weeks on a topic you've already mastered. 
The curriculum provides extensive graduate-level training to students at all stages of their marketing leadership journeys. It has a strong core curriculum along with options for learners to specialize in fields like advertising, digital marketing, sports marketing and media, public relations, and project management. 
Even with such a rigorous, hands-on curriculum, very few students take more than a year and a half to complete their degrees. You can study full-time or part-time, working according to the schedule that makes the most sense to you.
Liberty University is one of the best-ranked schools in the nation. According to Niche.com, it is ranked as the second-best online school in the country and also has affordable tuition. In fact, Liberty has not raised tuition for the online marketing degree program in more than five years—and it's not expected to increase, either. 
The school offers affordable tuition with substantial discounts for current service members and military veterans. In fact, military members will pay just $275 per credit hour for graduate courses. 
You don't have to sacrifice value for convenience and affordability. In this program, you'll benefit from the instruction of dedicated, experienced instructors who have a wealth of knowledge to share. You'll also gain access to extensive networking opportunities with other professionals who are studying in this program from around the country. 
After all, learning from your peers is one of the best ways to gain expertise in a given subject. You'll not only benefit from their valuable insights, but you'll be able to leverage your degree with helpful career partnerships, too. Liberty has an extensive alumni network of graduates all around the world—you're practically guaranteed to meet a Liberty grad just about everywhere you go.
Master of Science in Marketing

If you're going to be a successful marketer, you've got to be flexible. 
Nobody understands that better than the faculty and enrollment team at Southern New Hampshire University. This online university, headquartered in Manchester and Hooksett, NH, offers some of the best (and most versatile) online programs to distance learners from all over the country. 
The Master of Science in marketing is one of several dozen fully online programs. The school has more than 34,000 students studying full-time online, and is only expected to grow. These programs offer students 24/7 access to the curriculum and to their instructors, paired with timely, relevant course content—they are second to none when it comes to quality. 
This degree is aligned with the standards set forth by the American Marketing Association's professional certified marketer plans. It allows learners to transfer in up to 12 graduate credits, making it a transfer-friendly option, and also includes Hubspot-and Hootsuite-aligned content for the best applicability to the modern work setting. 
Not only that, but you'll develop timeless skills in brand management, audience engagement, and customer loyalty. This degree is best for students who wish to work as brand directors, marketing analysts, and other leadership-oriented positions in the private, public, or government sectors.
It's one of the few marketing management degrees out there that helps students develop international marketing strategies, too. Instructors work closely with students to teach them ways they can address various cultural environments in a growing global economy. 
The degree comes with multiple concentration options, including digital marketing, marketing research and analytics, new media and communications, and social media marketing. All of these relevant concentration options are timely and career-focused. You'll add even more credibility to your resume as a qualified marketer. 
Southern New Hampshire University offers classes that feature no set class meeting times.  You can learn on your own schedule while taking advantage of some of the country's lowest online tuition rates. 
Some colleges offer super low tuition rates but leave applicants hanging when it comes to financial aid. That's not the case with Southern New Hampshire University. You'll still be eligible for a wide array of financial aid opportunities. 
Enroll at Southern New Hampshire University, and you'll join a nationwide network of dedicated alumni and talented graduates. There are more than 200,000 students, staff, and alumni all over the world who are eager to help you on your journey toward becoming a marketing manager. You'll be able to tap into all kinds of internship and networking opportunities both while you are enrolled in your studies—as well as beyond.
To apply, you'll need to submit a formal application. You can submit all of your materials entirely online. One of the benefits of applying to Southern New Hampshire University is that you can apply at any time throughout the year. The school's convenient rolling admissions policy means you can apply whenever you're ready and you'll receive a decision in just days. Plus, there's no GMAT or GRE required. 
Master of Science in Marketing with a Specialization in Marketing Analytics

Applying for a master's degree can be stressful—especially when you add in the fact that everything all seems to come due at once. 
When you apply to the Master of Science in marketing at the University of Alabama, though, you can say goodbye to those tough, stressful deadlines and enjoy a more convenient, relaxing admissions process instead. 
How, you might ask?
The University of Alabama offers a variety of online programs, many of which accept applications year-round. It's easy to apply for admission—all you need is a minimum undergraduate GPA of 3.3 and a GMAT score of 580 (a GRE score of 308 is also accepted) to apply. You'll have to submit a statement of purpose, a resume, and three letters of recommendation, too. Depending on when you apply, test scores might not even be required. In fact, test scores are waived for the 2020-2021 academic year. 
As a candidate studying in the University of Alabama's Master of Science in marketing, you don't even have to have a relevant degree or work experience in marketing to qualify. You'll learn everything you need to learn in this dynamic, hands-on program.
And what you'll learn! You'll take 33 hours of coursework, taking in-depth online courses in data mining and marketing analysis such as Advanced Marketing Analysis, Global Business, and Advanced Import/Export Strategy. This program is equal parts communication and technology—and it's one that's really worth applying to.
It will give you a leg up on today's competitive market, providing you with the analytical skills you need to stay ahead. You'll learn from the same exceptional faculty who teach on campus. Plus, you'll graduate with a degree from one of the top business schools in the country.
This degree is one of the few on our list that is accredited by the Association to Advance Collegiate Schools of Business. Only a handful of institutions all over the world meet this distinctive designation. As a public research institution established in 1820, the University of Alabama is a longstanding recipient of this accolade.
You don't have to pay an arm and a leg to attend, either. The Master of Science in marketing with a specialization in marketing analytics has tuition that starts at just $420 per credit hour. Significant amounts of financial aid, including generous scholarships, are also available. 
The degree is ranked tenth in the country for the best online graduate business programs by U.S. News & World Report and has the prestigious honor of being acknowledged as the most affordable online marketing master's degree by SR Education Group.
Online Master of Science in Marketing

Established in 1889, Texas A&M University-Commerce is one school among many in the massive Texas state university system. Despite that—and despite the fact that you'll join more than 12,000 other students when you enroll at this Commerce, TX-based school—you will never feel like just another face in the crowd when you study here.
Texas A&M University is home to a dynamic Master of Science in marketing that is not only academically distinguished but also close-knit and attentive to the needs of all of its students. In this degree, which can be completed either face-to-face or online (or a combination of the two!) you'll learn everything you know to harness the power of cutting-edge analytics in marketing. 
You will take classes in subjects like Customer Relationship Management, Customer Insights, Market Analysis, Strategic Decision Making, and Digital Marketing. It's the perfect degree for students who are looking to add a marketing edge to expand their professional skills. You will expand your horizons and employability in areas like international marketing, digital and internet marketing, and marketing analytics.
It's also incredibly convenient. Offered online and in Commerce, the degree consists of 30 total credit hours and takes most learners just two years or less to complete. To apply, you won't have to submit any foreign language credits (nor are any required for degree completion) and you don't have to submit a thesis, either.
The degree is housed in the College of Business, which is nationally accredited by the Association to Advance Collegiate Schools of Business. It's one of only 800 schools worldwide to receive this prestigious designation. You'll learn from exceptional faculty who are accomplished and regularly produce cutting-edge research in their fields.
You'll get access to all kinds of valuable industry connections. From guest speakers to professional networking, company internships, and tours, the marketing degree at Texas A&m offers you everything you need to connect with the local and global business community. Yes, even if you're studying online! 
The degree is practically focused and includes internships for credit, regardless of where you live. In the past, marketing students have worked with Vex Robotics, the Texas Rangers, JP Morgan Chase and Co., and more.
For students who aren't sure where they want life to take them, Texas A&M is the perfect solution. Here, you'll have access to an in-house career services center that deals exclusively with students in the College of Business. You'll find everything you need here, from access to internships and even employment opportunities. 
Best yet, this degree is affordable and easy to apply to. You only need an undergraduate degree from a regionally accredited institution, and once accepted, you'll pay low tuition rates. Financial aid is available for students who qualify, too. 
Online Master's of Business Administration, Marketing Concentration

Although it was originally founded as a teacher's college, the University of North Texas is now one of the best public research universities in the state of Texas—and beyond. It's home to a dynamic school of business, which is where you'll find the online Master of Business Administration.
Plenty of schools offer MBA programs, but there are very few that are quite as distinguished as this one—and even fewer that offer exemplary concentrations in marketing and marketing management. You'll learn everything you need to know to understand how leading executives maintain a competitive advantage.
In this program, you'll learn how to interact with professionals in both business and academic settings. You'll be able to apply marketing and logistics practices that are employed by leading companies today—and you'll also be able to predict future developments. This degree focuses on problem-solving in a practical, hands-on, and analytical way. You'll move through various case-based dilemmas to help give you a better understanding of how to become a better marketing manager.
This isn't the only concentration available in the MBA, and you might choose to take courses in the other specialties to hone (or broaden!) your scope of interest. Other concentrations include logistics and supply chain management, marketing analytics, supply chain management, and supply chain analytics. Choose to concentrate in logistics, too, and you can get a professional certification from the American Society of Transportation and Logistics. 
All of these degrees can be completed in as little as two years. You'll be able to learn from faculty members who are global leaders and outstanding researchers and instructors of their own accord. They've conducted research in many areas of marketing, including advertising, sales promotion, service marketing, and professional selling. 
These instructors routinely partner with major corporations through their executive development programs and research. As a student, you'll benefit from close connections to companies such as IBM, Lockheed Martin, JCPenney, Verizon, and more. The department even has partnerships with the U.S. Department of Defense!
Accredited by the Association to Advance Collegiate Schools of Business, this program promotes interaction between fellow students, faculty, and industry leaders. Admissions are competitive, but the application process itself is simple. You'll just need to supply official GMAT scores, a formal application, and transcripts from any schools you have attended. You'll have to submit a resume, a personal essay, and three letters of recommendation, too. 
Tuition is affordable, and there are many measures in place to help make degrees even more affordable for students. You might qualify for internship opportunities—which are often paid and provide you with a competitive advantage when it comes time to apply for jobs—along with various financial assistance opportunities, like graduate assistantships. 
Online Master's of Business Administration, Marketing Concentration

Want to begin a graduate program in marketing as quickly as possible—ideally without having to submit GRE or GMAT test scores? If so, you might want to consider applying to the University of Texas at Dallas.
Although the application process does formally require test scores, waivers are available for many students. That's just one of the many flexible, convenient features of this phenomenal online program in marketing. 
You'll also benefit from special tuition rates, which are lower for residents of Texas and Oklahoma. If you're a veteran or the spouse of a veteran, you can also get in-state tuition here regardless of where you actually live. 
The marketing degree consists of 12 courses or 36 semester credit hours. You can study at your own pace so you won't get overwhelmed by taking too many classes at once—or too bored by taking too few. Core courses cover topics like Marketing Research, Consumer Behavior, and Marketing Management. You'll also complete a final capstone project that will allow you to evaluate some method of marketing decision making.
Beyond the core classes, you'll have enough flexibility to pursue other electives. You can complete up to 21 semester credit hours in courses of your own choosing. Some of the most popular electives include Advertising and Promotional Strategy, Global e-business Marketing, Negotiation, and Marketing Web Analytics and Insights. 
There are numerous specialty tracks available in this program. Plus, when you take an online class, you'll be able to access the pre-recorded material from any location at any time. Even your exams can be taken at a remote testing center of your choosing. 
There are plenty of reasons to choose the University of Texas at Dallas. It is ranked as one of the Best Graduate Schools for Business by the U.S. News & World Report. There are various fast tracks available, too, so you don't have to spend unnecessary time in school when you could be working in the job of your dreams.
If you decide to continue your education in marketing, know that the University of Texas at Dallas' Naveen Jindal School of Management offers several potential pathways for you to do this. You could pursue a professional program in marketing or a Ph.D. with a concentration in marketing. 
The school is known for its high research activity, and is in fact ranked as one of the Carnegie Foundation's doctoral research universities with highest research activity. It reached this designation faster than any other school in Texas, growing to a high research paucity in less than half a century. Today, the school offers more than 140 academic programs for you to choose from—needless to say, you'll have plenty of room to grow here.
No matter how you decide to pursue your goals, the University of Texas at Dallas is a great place to do so. 
Online Master of Science in Management with Marketing Specialization

Whether you're changing careers or simply want to move up the corporate ladder, the online Master of Science in Management with a specialization in marketing at the University of Maryland Global Campus is one of the best places for you to earn a degree.
Here, you'll be able to develop your skills in marketing and gain state-of-the-art management skills all at the same time. The leadership skills you will develop as part of this program will help you move into a senior position in just about any sector, while the marketing courses will give you the foundations you need to succeed in analytics and advertising.
The University of Maryland is globally recognized for its dedication to student learning and research. It's often referred to as a "Public Ivy" for its high quality of education that is comparable with many private Ivy League institutions. It's also ranked among the top 100 universities both globally and nationally by ranking affiliates such as the U.S. News & World Report. 
With just 36 required credits, the degree is flexible and effective. You'll learn how to understand research design and choose between multiple media options. You'll learn the skills necessary to use media effectively in marketing and how to analyze and assess the utility of a marketing program, too.
Designed with careful consideration of input from industry experts, scholars, and employers, the degree offers the perfect blend of theory with real-world skills and practical applications. If you're already working in marketing, you'll love this degree—you'll be able to apply what you're learning in your classes directly to your daily work.
You'll take core courses in topics such as Organizational Theory and Behavior, Statistics for Managerial Decision Making, and Financial Decision Making for Managers. Then, you can move on to specialization courses in topics like Marketing Management, Legal and Ethical Issues, Brand Management, Digital and React Marketing, and International Marketing Management. 
Before you graduate, you'll also participate in numerous career preparatory activities. For example, you'll complete a strategic management capstone that will synthesize what you have already learned and prepare you for the workforce ahead.
While enrolled in this program, you can take all of your classes and complete other program requirements entirely online. You'll be able to interact with the same distinguished faculty who teach on campus. Plus, you can network with other students via the online course platform and through the many student clubs and organizations at the University of Maryland, such as the Marketing Club.
The degree is one of many affordable online options at the U of M, with other options including the Master of Science in management: nonprofit and association management and the Master of Science of management: public relations. All of these programs are convenient and charged at tuition rates that start as low as $480 per credit hour. You may qualify for additional financial aid and scholarships, too. 
Online Master's of Business Administration in Marketing

As the oldest public university in the United States (tied with two other universities) the University of North Carolina at Chapel Hill hasn't failed to grow with the times. In fact, despite its historic legacy, this school offers some of the most modern and beneficial programs you'll find.
That reputation extends to the online campus. Here, you'll find a wide variety of programs to choose from. UNC Chapel Hill, as it's affectionately known by students and faculty, offers degrees in more than 70 courses of study, divided into 13 professional schools. Many of these programs are available both on-campus and online. 
The online Master of Business Administration has a specialty in marketing that is perfect for students who are interested in beginning or advancing a career in this rapidly changing field. You'll learn how to connect with a global audience and also gain the skills necessary to leverage new tools and technologies and predict behavioral and purchasing trends.
The curriculum of the program recognizes that the marketing field is constantly diversifying and that the development of digital marketing has increased the demand for professionals who are creative and can solve problems in a quantitative, deliberate way. 
In your classes, you'll learn about all of the functions and aspects that drive business and not just those that are related to marketing. Because of this, you'll bring a one-of-a-kind skillset to the table when it comes to applying for jobs. 
The Master in Business Administration in marketing provides you with a more well-rounded understanding of organizations than a simple master's in marketing might. As a result, it's a perfect choice both for students who wish to pursue leadership roles as well as those who don't work directly in marketing (but simply want to understand marketing a bit better).
You'll take core courses in topics like marketing, analysis, and development. You can also pursue related electives in things like sales, pricing, negotiations, and more. Graduates have gone on to work for leading corporations such as Ebates, Xerox, GlaxoSmithKline, and more. 
The best part of this program? It's not only easy to apply to, but it's also quite affordable. Scholarships and fellowships are available for many students. You might also qualify for military education benefits or employer sponsorship. If you plan on applying to the MBA program at UNC-Chapel Hill, it's definitely worth checking with your employer to see if you might be able to transfer financial support to your tuition costs.
To apply for admission, you will first need to select your start date. The school offers four convenient start dates each year—one each in January, April, July, and October. You will need to submit transcripts from the schools you have attended, GMAT or GRE test scores, letters of recommendation, and a personal essay. 
Online MBA in Digital Marketing

Messiah College is a school of many names. First known as the Messiah Bible School and Mission Training Home, this school was founded in 1909 in Harrisburg, PA. Today, the school is located in Mechanicsburg, PA, and it changed its name to Messiah College in 1964.
Although this school is no longer owned by its original founders, the Brethren in Christ Church, the schools are still influenced by its traditions, which are rooted in the Anabaptist, Radical Pietist, and Wesleyan holiness movements. As a nondenominational Christian college, the school welcomes employees and students from a variety of denominations. 
Messiah College has a diverse student body, but one thing that all students have in common here is a desire to learn in a hands-on way. The online Master of Business Administration in digital marketing reflects that passion. 
This program, with affordable no-fee tuition and tuition rates that start at just $710 per credit hour, consists of just 36 credit hours. If that sounds like a lot of credit hours for a simple master's degree, keep in mind that most students move quickly through the curriculum, taking only two years to finish their degrees. 
In this program, you'll gain the skills necessary to employ all the latest online advertising tools and techniques. You'll also learn how to leverage the most up-to-date digital marketing strategies, mobile marketing, and big data analytics strategies to reach a wide audience in any area of business.
A nationally ranked MBA, this program is perfect for recent baccalaureate graduates and working professionals alike. If a full MBA isn't what you have in mind, know that this program is also offered as a graduate certificate. 
Classes start every eight weeks, with course content covering everything you need to be successful in marketing management. You will take hands-on classes such as marketing analytics, social media strategy, digital marketing, and decision-making with data. 
Before you graduate and move on to a rewarding new career in marketing, you will also complete a management capstone. This capstone is meant to serve as an independent learning experience that will give you the opportunity to incorporate everything you learned in an integrative, Apple ID project. You can complete this at an organization of your own choosing.
The degrees offered by Messiah allow learners to become part of an extensive community of alumni and professionals. You'll enjoy the prestige of a nationally ranked and recognized institution while you're taught by faculty who have the right combination of academic credentials and practical experience to help you succeed. 
To apply, you will need to submit official transcripts along with a completed application. Most successful candidates have GPAs of 3.0 or above. You will also need to submit a letter of recommendation, a resume, and a statement or purpose. Messiah has course start dates at several times throughout the year, including multiple dates each fall.
Online Master of Business Administration, Marketing Strategy Specialization

With three member institutions—the University of South Florida Tampa, St. Petersburg, and Sarasota-Manatee—the University of South Florida is extensive and well-known. That's not to say that you'll be swept away by the crowds here, though. Despite the university's high national ranking and global prestige, it still offers small class sizes and a close-knit learning environment to all of its students.
That's especially true in the online graduate programs, which are facilitated and taught by the same dynamic instructors who teach on campus. While there are several graduate programs available entirely online, one of the best is the online Master of Business Administration.
The USF MBA comes with several potential concentrations, all of which are ranked highly in the U.S. News & World Report's list of the best business schools.  Far from being a one-size-fits-all program, this degree comes with concentrations in data analytics, healthcare analytics, compliance, risk and anti-money laundering, and of course, marketing strategy. 
In the marketing strategy specialization, you'll learn everything you need to know to succeed in marketing. For example, you can take classes in things like Supply Chain Management, Brand Management, Promotional Management, Sustainable Marketing, Marketing Strategy, and more. 
A globally-regarded program, it is taught by industry leaders and can be completed on campus in Tampa and Sarasota-Manatee as well. Regardless of the location you choose, you'll be able to network with all of your classmates and employers to enhance your skills. The school hosts regular Corporate Connections events, too, where you can interact with corporate recruiters to get a leg up on the competition.
When you enroll in the Muma School of Business MBA program, you will also be able to receive placement with an alumni mentor. You'll receive tips on how to balance your obligations and discuss potential career paths, too, helping to expand your professional network.
There are all kinds of other ways that getting a degree from the University of South Florida can open doors for you. You'll be able to work with a 1:1 MBA coach, participate in case competitions, and even attend career fairs. The school offers extensive career placement assistance, too. 
Best yet, this degree is highly affordable. You'll pay a total tuition cost of just $17,000 for the entire program if you live in the state. If you live out-of-state, your costs are only slightly higher at $32,000. You can apply for various scholarships and financial aid, along with corporate reimbursement programs, too. The school also offers reimbursement under the Post 9-11 GI Bill for Veterans along with several teaching and graduate assistantships.
To apply, you will need to submit an online application and application fee. You will have to submit transcripts showing that you completed a bachelor's degree and, in most cases, GMAT or GRE test scores. 
You will also be required to send in a resume, three letters of recommendation (one of which must be from a business professional or instructor) and a statement of purpose. The most qualified applicants will have several years' worth of work experience. 
OTHER NOTABLE PROGRAMS
#11. University of Saint Mary
Location: Leavenworth, KS
Degree: Online MBA in Marketing
Net Price: $25,150
#12. Oklahoma Christian University
Location: Edmond, OK
Degree: Online MBA in Marketing
Net Price: $20,131
#13. Saint Joseph's University
Location: Philadelphia, PA
Degree: Master of Science in Marketing
Net Price: $35,344
#14. West Texas A & M University
Location: Canyon, TX
Degree: Online Master of Business Administration, Marketing Specialization, Online Course Mode
Net Price: $13,325
#15. Saint Leo University
Location: Saint Leo, FL
Degree: Online MBA in Marketing
Net Price: $20,036
#16. Indiana University-Bloomington
Location: Bloomington, IN
Degree: Master of Science in Marketing
Net Price: $11,931
#17. Yeshiva University
Location: New York, NY
Degree: Master of Science in Digital Marketing and Media
Net Price: $32,995
#18. Marist College 
Location: Poughkeepsie, NY
Degree: Master of Arts in Integrated Marketing Communication
Net Price: $37,421
#19. Fort Hays State University
Location: Hays, KS
Degree: MBA Digital Marketing
Net Price: $12,420
#20. Post University
Location: Waterbury, CT
Degree: Master of Business Administration (MBA)
Net Price: $9,395
#21. Oklahoma State University-Main Campus
Location: Stillwater, OK
Degree: Online MBA in International Marketing Strategy
Net Price: $15,009
#22. Grand Canyon University
Location: Phoenix, AZ
Degree: Online MBA in Marketing
Net Price: $21,403
#23. East Tennessee State University
Location: Johnson City, TN
Degree: Master of Science in Digital Marketing
Net Price: $11,062
#24. University of Colorado Colorado Springs
Location: Colorado Springs, CO
Degree: Online Master of Business Administration, Marketing Concentration
Net Price: $15,645
#25. Arizona State University-Tempe
Location: Tempe, AZ
Degree: Online MBA in Marketing
Net Price: $13,731
#26. Tiffin University
Location: Tiffin, OH
Degree: Online MBA in Marketing
Net Price: $20,474
#27. University of Wisconsin-Whitewater
Location: Whitewater, WI
Degree: Online Master of Business Administration, Marketing Specialization
Net Price: $12,094
#28. Fairleigh Dickinson University-Metropolitan Campus
Location: Teaneck, NJ
Degree: Online MS in Digital Marketing
Net Price: $13,974
#29. Wilmington University
Location: New Castle, DE
Degree: Master of Business Administration (MBA)
Net Price: $13,814
#30. University of the Southwest 
Location: Hobbs, NM 
Degree: Online Master of Business Administration, Marketing Strategy Specialization
Net Price: $15,944
#31. Walsh University
Location: North Canton, OH 
Degree: Online MBA in Marketing
Net Price: $19,609
#32. Boston University
Location: Boston, MA
Degree: Master of Science in Global Marketing Management
Net Price: $29,154
#33. Washington State University
Location: Pullman, WA
Degree: Online MBA in Marketing
Net Price: $17,297
#34. Brandeis University
Location: Waltham, MA
Degree: Online MS in Digital Marketing and Design
Net Price: $39,735
#35. Concordia University-Wisconsin
Location: Mequon, WI
Degree: Online MBA in Strategic Marketing
Net Price: $24,803
#36. University of Massachusetts-Lowell
Location: Lowell, MA
Degree: Online Master's Degree in Business Administration
Net Price: $18,257
#37. Baker College
Location: Flint, MI
Degree: Online MBA in Marketing
Net Price: $12,877
#38. Capella University
Location: Minneapolis, MN
Degree: Online Master of Business Administration
Net Price: $13,387
#39. Rivier University
Location: Nashua, NH
Degree: Online MBA in Marketing
Net Price: $24,900
#40. Bellevue University
Location: Bellevue, NE
Degree: Online Master of Science in Strategic Marketing Degree
Net Price: $9,635
#41. Franklin University
Location: Columbus, OH
Degree: Online MS in Marketing and Communication
Net Price: $18,684
#42. Columbia Southern University
Location: Orange Beach, AL
Degree: Online Master of Business Administration – Marketing Concentration
Net Price: $10,547
#43. Golden Gate University-San Francisco
Location: San Francisco, CA
Degree: Master of Science in Marketing
Net Price: $16,095
#44. University of Phoenix-Arizona
Location: Tempe, AZ
Degree: Online MBA in Marketing
Net Price: $14,908
#45. Ohio Christian University 
Location: Circleville, OH 
Degree: Master of Business Administration Digital Marketing Concentration
Net Price: $25,075