The MBA, or Master of Business Administration, is one of the most popular and in-demand graduate degrees in the country.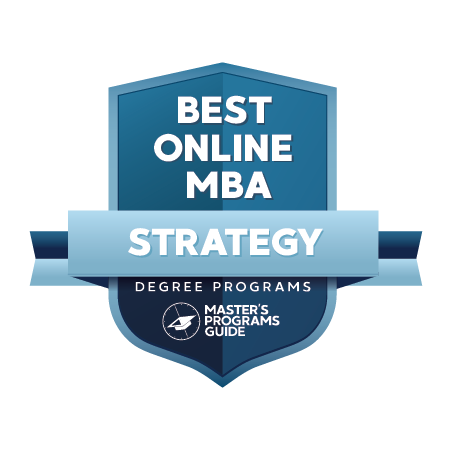 Why? The world of business is constantly evolving and highly competitive. In order to develop the skills you need to succeed in such an environment, you need to be properly trained. Sure, lots of what you need to know will come from real-world work experience (which is why most graduate degrees in business require at least a couple of years of work experience for admission).
However, there's nothing quite like the rigorous curriculum of an MBA to show you the ropes—nor will you be able to access a professional network of alumni, peers, and industry professionals quite like you will while you are pursuing an MBA. 
Many people think that all business degrees are built alike, with core classes centered around finance, marketing, economics, and other business fundamentals. In reality, there are many different directions in which you can take your studies. 
Perhaps you want to focus your studies on accounting. You can easily do that by earning an MBA with a concentration in accounting. Maybe you'd rather emphasize the applications of business in a healthcare setting. That can be done, too! 
For many students, though, earning an online MBA in strategy is the best choice they can make for their careers.
What is an MBA in strategy? This degree will allow you to approach the complex business world like a game of chess. You'll work to arrange all the moving pieces in an enterprise as you anticipate and pursue opportunities for advancement, craft smart business tactics, and use your insights to help your company succeed. 
If you want to build solid decision-making skills and learn more about the market factors that help a corporation succeed, earning one of the best online MBAs in strategy is the right choice for you. 
And if the thought of earning an MBA appeals to you, you might want to consider earning that degree online. There are countless benefits to pursuing an online education. Not only will you be able to arrange your course schedule so that it accommodates your other commitments (such as caring for children or attending a full-time job) but online degrees often tend to be more affordable.
As the costs of college continue to rise, there are lots of reasons to consider online schooling. You won't have to worry about paying for things like room and board, transportation, or other costs associated with attending an on-campus program. Even the tuition for online programs tends to be a lot cheaper than what you'd pay on campus. 
If you think that online degrees are lower in quality or prestige than their on-campus counterparts, think again. Online programs hold the same recognition from employers and universities as do their on-campus counterparts. Most of the time, you won't even know the difference simply by looking at your diploma or transcript!
Ready to take your career in business to the next level? Consider pursuing one of these 20 best online MBA in strategy degrees—you won't regret it. 
Common Application and Admission Questions
Strategic management is a discipline that requires you to conduct systematic research, engage in careful planning, and thoroughly analyze every aspect of business. You can apply your skills in strategic management to just about any kind of business in any industry, so your degree plan and admissions requirements may vary widely depending on the exact route you want to pursue with your career. 
However, the skills that you will acquire in most strategic management MBAs are about the same. You'll take classes that will help you learn how to conduct thorough business research and to analyze the results of that research as they apply to a real-world setting. You'll become skilled in data analysis and also learn soft skills that are necessary for the business world. For example, you'll need to become skilled in analytical thinking, communication, leadership, and decision-making.
Most strategic management degrees take about 12 to 24 months to complete. The benefit of earning an online degree is that you can study at your own pace, taking less or more time to finish your studies if needed. You may also be able to pursue an additional concentration, minor, or dual degree if you choose, too. In most cases, you'll take classes like Corporate Strategy, Global Strategy, and Strategic Management of Technology. 
Make sure the programs to which you apply have all of these features (and others you might care about) before you apply. Don't waste your time applying to dozens of schools but instead, narrow your list to just three or four schools you think might be a good fit. That way, you won't be faced with overwhelming decision fatigue when it comes time for you to decide where you want to go!
When you're ready to sit down and start filling out those applications, you'll need to have a few things on hand. First and foremost—your credit card. While some schools now waive fees for online applications, most MBA programs still require hefty application fees. 
To apply for an MBA program in strategy, you will need a bachelor's degree with coursework that shows you are well prepared for graduate work in business. A major in business or a related field (like economics, marketing, or accounting) isn't usually necessary, but it can make you a more competitive candidate (and reduce the number of prerequisite classes you have to take, too). 
You will need to furnish transcripts showing that you completed this bachelor's degree. Most business schools have minimum GPA requirements (typically a 3.0 or higher on a 4.0 scale). 
The GMAT or GRE is also usually required. You might need to submit things like a personal essay, letters of recommendation, and a resume, too. In some cases, a full interview with the admissions team at your school might be required. 
Before you fill out a single application, make sure you take the time to do your research and to ensure that each of the schools to which you are applying will be a good fit for you. Talk with the admission team about requirements, and whenever possible, pay a visit to campus (yes, even if you are studying online!). This will give you a good idea of whether you are making the right decision.
What About Financial Aid & Scholarships?
If you've decided to earn an MBA, you've made a smart choice in regards to your financial future. The potential return on investment for one of these degrees is high. In other words, you're likely to earn a high salary when you graduate with an MBA in strategy. 
Finding the money upfront to pay for such a degree, though, can be a challenge. The top 100 schools in the country cost, on average, more than $75,000 for the program's lifespan! Fortunately, online degrees (particularly those that we have included in our ranking) tend to be less expensive at face value than their on-campus counterparts.
You will also be well served by finding funding to offset the cost of graduate school—ideally, funding that you won't have to pay back. 
Begin by completing the FAFSA, or the Free Application for Federal Student Aid. This application will analyze your financial need by taking a look at key financial documents like your W2s and tax returns (as well as those of your spouse, if you are married).
This will determine your eligibility for state and federal aid such as grants and subsidized loans. Unfortunately, there tend to be fewer need-based grants available to graduate students than there are to undergraduates, so your options might be limited.
The good news is that most universities actively work to pick up the slack by offering a variety of need-based grants and scholarships. Most universities also offer merit-based awards.
Another source of funding you can pursue (particularly if you are not already working full-time) is school-based employment. Many business schools offer fellowships and assistantships. These will allow you to gain work experience directly in your field while also receiving the benefit of having a bulk of your graduate school costs paid for in full. They tend to be competitive, so apply early and put your best foot forward for consideration. 
Once you've exhausted those options, you may want to look at other kinds of scholarships and funding sources. There are plenty of scholarships for MBA students out there, particularly if you are interested in applying for a targeted award aimed at increasing the number of minorities or other underrepresented groups in the business world. 
Check with local philanthropic organizations, corporate sponsors, or even your own employer to see what they might have to offer. Your own company might be a goldmine when it comes to finding funding to pay for school, as many businesses offer tuition remission plans that pay for part or all of your graduate school costs (usually in exchange for a commitment to work for them for a set number of years).
The key to landing funding for your master's degree is to apply early and make yourself the best  candidate possible. Try to boost your GMAT scores and GPA before you apply and apply early to your MBA program. Once accepted, most MBA programs will consider all candidates when awarding scholarships. Apply too late, though, and you'll be out of the running.
Research, research, research—leave no stone unturned when you're looking for ways to pay for your graduate degree. Although it might seem like a frustrating, time-consuming process now, you're sure to thank yourself later.
How Much Can I Make With an MBA in Strategy? 
As the person responsible for building a company's market strategy, you're going to hold a lot of responsibility. As a result, you'll need to have a high level of expertise—and with that expertise generally comes a high salary. Payscale reports that MBAs of all kinds are usually associated with average salaries of $85,000 or more. Earn a specialization, and you'll earn even more. An article by Poets and Quants notes that students who choose a specialization in strategy make nearly $14,000 more than those who specialize in any other field!
With a major in strategy, you'll be able to find employment across a variety of sectors in the business world. Some of the leading employers for individuals with MBAs in strategy include Amazon, Microsoft, AT&T, and Deloitte Consulting LLP, just to name a few. Businesses of all types and sizes want to hire MBA grads, so it makes sense that your average salary might vary, too. 
Of course, where you live will play a role in your earnings. The best places to look for high-paying work in business strategy are places where large corporations typically tend to be headquartered, like New York City, San Francisco, Chicago, Seattle, and Atlanta. 
There are several careers that you might want to consider if a high salary is at the top of your priority list. One of these is as a management consultant. A management consultant, sometimes referred to as a management analyst, is a person who will reach and recommend ways to improve a client or organization's efficiency. You can expect to earn an average salary of more than $85,260, according to the Bureau of Labor Statistics. 
You might also consider working as a senior product manager. You could earn an average salary of $105,480, with your potential salary increasing with the more education you pursue (there are some entry-level jobs in this field for candidates who possess only bachelor's degrees, but you're more likely to land a job with an MBA).
Another potential option is a job as a finance manager. A finance manager is a professional who creates financial reports, develops plans, and directs investment activities to help organizations meet their long-term financial goals. Again, a bachelor's degree is all you need for entry into this career, but you'll earn a higher salary (in most cases, in excess of $129,890, according to the Bureau of Labor Statistics!) with a master's degree.
The beauty of these jobs is that they are not only high-paying but also in high demand. That's great news, because a high paying job isn't worth much if you aren't able to find one to begin with! The Bureau of Labor Statistics estimates that the job for management consultants is expected to grow by 11% by 2029, while jobs for finance managers are expected to increase by a whopping 15%.
Why are these jobs so in demand? There are lots of reasons, but one of the biggest is because they are highly specialized and require a unique level of training that not everybody will have. These aren't jobs that can be outsourced to computers! You need to have some serious business chops and the drive to be successful—and, of course, to have earned one of the 20 best online MBA in strategy degrees.
What Are the Best MBA in Strategy Degrees?
We know that you have educational goals that you're itching to pursue, but you may not know where to start. The editors of Master's Programs Guide utilize a unique ranking methodology based on the following five aspects:
25% Overall Degree Affordability: Average cost of undergraduate and graduate tuition per school
25% Graduation Rate: Number of students who start at the university and actually finish there
20% Earnings Potential: Average mid-career salary of school alumni
20% Selectivity: The number of students who apply versus the number who actually get accepted
10% Online Graduate Offerings: The number of programs offered online in each department
At Master's Programs Guide, we strive to do our best to guide you and your family toward a fruitful academic career. The pursuit of knowledge is a noble one, and we want to help you reach your goals.
Online MBA with a focus in Strategic Management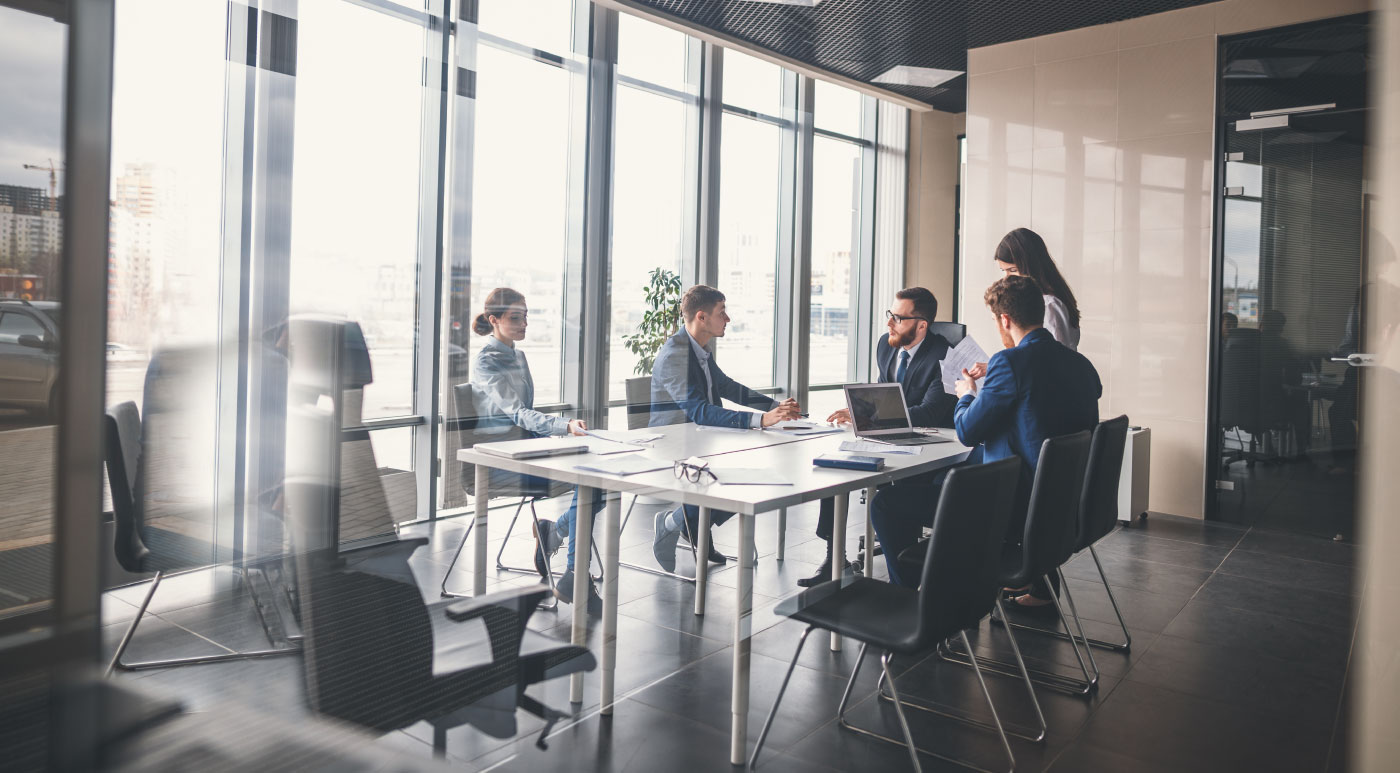 The University of Texas at Dallas was originally founded with one singular goal—to serve as a private research arm of Texas Instruments.
Today, however, the university has expanded to offer more than 140 academic programs across eight schools and more than 50 research institutes and centers. It is renowned for its rapid growth in research along with its competitive admissions policies. As you might expect, this school offers one of the very best online MBAs in strategy.
The MBA in strategy is offered by the Naveen Jindal School of Management. The curriculum can uniquely be completed entirely online, with exams administered as components of courses, uploaded via email, or proctored at approved testing centers. 
The degree is ranked as the sixth-best online program in the country by U.S. News & World Report. It features 15 different concentrations, 13 dual-degree options, and nearly 60 electives for you to choose from. Regardless of the options you select, you'll begin your studies by taking two prerequisite courses: one in Communications for Management and the other in Quantitative Foundation of Business.
Then, you'll complete 32 semester hours of core courses such as Financial Management, Strategic Management, and Managing IT in the Analytics Edge. Then you can pursue electives and concentration courses. In addition to the focus in strategic management, this MBA also comes with concentrations in accounting, energy management, business analytics, innovation and entrepreneurship, healthcare leadership and management, and more. 
The strategic management concentration focuses on corporate-level strategic management. You'll learn how to implement strategic designs from start to finish as well as how to lead in any setting. Your courses will also integrate finance, organizational theory, economics, and accounting so that you can help your organization create and leverage an advantage that is sustainable and competitive. 
You can even choose to tack on an additional academic certificate. There are several options available, including executive and professional coaching, organizational consulting, transformational leadership, and project management. The professional management MBA is available entirely online as well as full-time on campus and in an evening and flex setting so that you can pursue an MBA regardless of your work schedule or other commitments. 
The beauty of this program is that you can apply and begin your coursework in any semester—there's no prescribed sequence you must follow. With no on-campus requirements, it is convenient and flexible. Courses are taught on your schedule and you'll be granted access to committed academic and career support every step of the way. 
Ready to apply and begin the next step in your career journey? You'll need to submit an online application and a $50 application fee. You can upload digital copies of your unofficial transcripts and test scores and mail official documents after you're admitted. You must supply GMAT or GRE scores that are no more than five years old along with one professional letter of recommendation, an essay, and a detailed resume. Interviews are not required for online learners. 
Online MBA with a focus in Strategic Management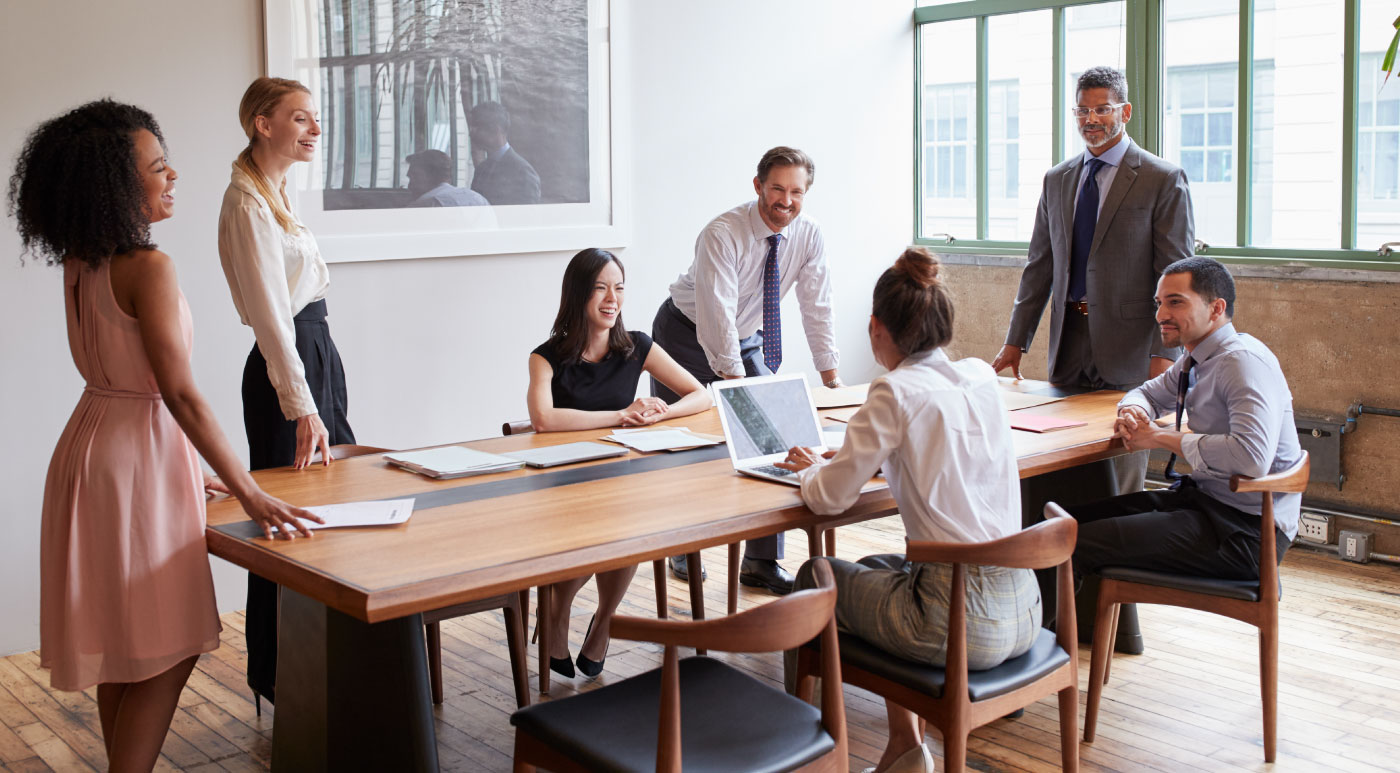 As the flagship institution of the University of North Texas System, the University of North Texas in Denton, TX first opened its doors as a nonsectarian, coeducational teachers college. Viewed as one of the top schools to attend if you wanted to become a teacher, this former normal school now offers degrees in more than a dozen colleges and schools.
You won't just learn inside the classroom here, either—you will truly be able to practice what you preach! The school is classified among "R1: Doctoral Universities—Very High Research Activity," spending more than $78.4 million on research in 2019 alone. As an MBA candidate here, you'll have plenty of opportunities to put your training into practice.
The University of North Texas has more than 80 online program options and enrolls nearly 80,000 students each year. The Master of Business Administration comes with multiple specialization options, including those in sport entertainment management, organizational behavior and human resource management, and supply chain analytics.
For aspiring strategic managers, the focus in strategic management is the way to go. It consists of 12 total classes and 36 credit hours. You'll learn the skills you need to manage an organization and to help an organization develop broad policies to meet its goals. 
An accelerated program, it features classes that are taught entirely online and broken down into convenient eight-week chunks. You can also take classes that are five weeks long each in the summer, with start dates offered six times each year. Because of this flexible scheduling, you can earn your degree in as little as 14 months.
Regardless of the concentration you choose, you'll learn marketable skills such as teamwork, ethical conduct, and quantitative analysis. You'll take a series of core classes that are required for students in all concentrations, such as Organizational Behavior and Analysis, Leveraging IT for Business, and Marketing Management. Then, you'll take strategic management courses such as Operations Management and Strategic Supply Chain Management to further round out your degree. 
This program is perfect for students who are interested in leading in managerial positions. It is taught by faculty who were recruited from internationally recognized universities and who represent a wide variety of teaching experiences and research expertise. 
It's also incredibly affordable. The average student who is a resident of Texas will pay just $23,900 for tuition and fees for the entire program. There are multiple start dates each year to make attending classes easier and more convenient than ever. 
To apply for the MBA at the University of North Texas, you will need to meet admissions requirements both of the graduate school and of the College of Business. You must supply transcripts along with GMAT or GRE scores. You should also submit a 600- to 700-word essay, a resume with work experience, and two letters of recommendation. 
Online MBA with an emphasis in Strategic Management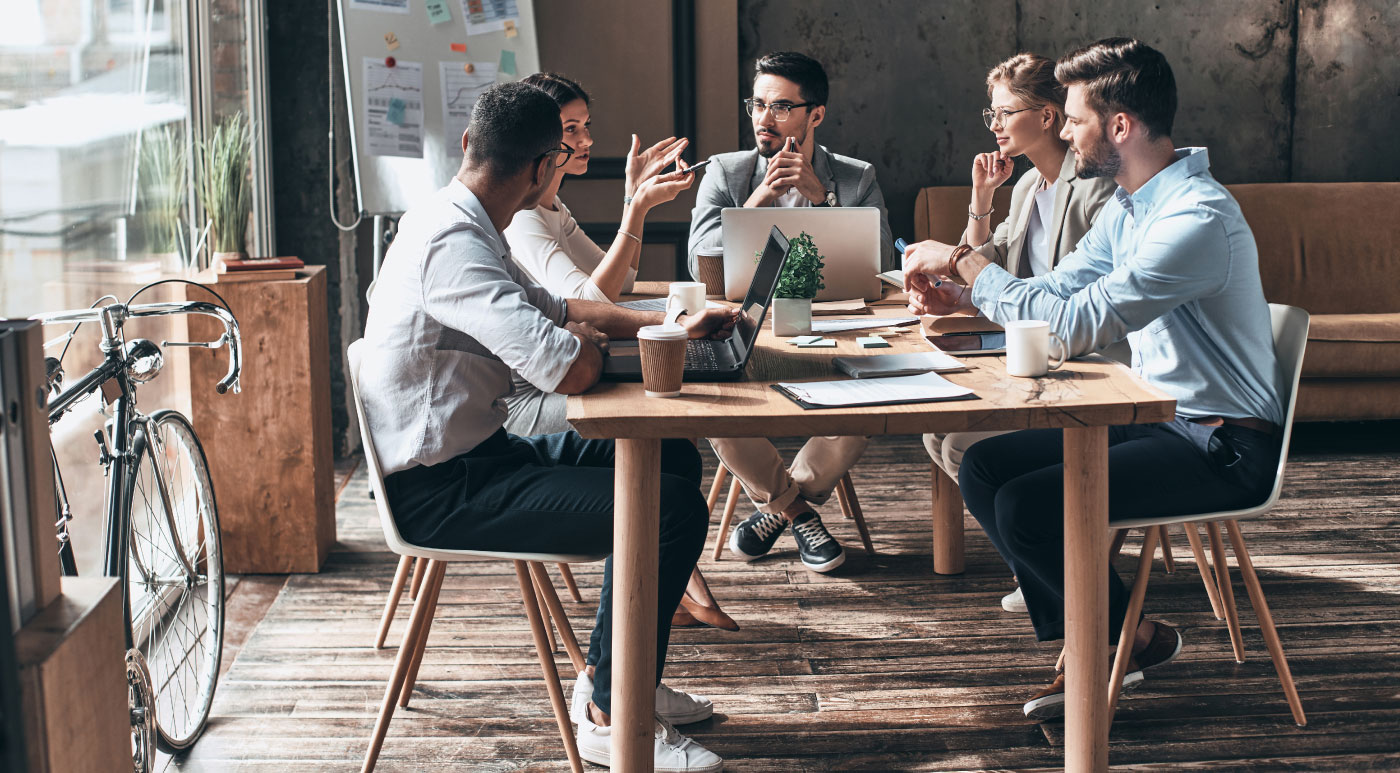 The University of Delaware is a groundbreaking institution located in Newark, DE that is truly a school of "firsts." One of only four schools on the continent to offer a major in art conservation, it was also the first university in the country to offer a study abroad program. 
With more than 300 degrees for students at the bachelor's, master's, and doctoral level to choose from, the University of Delaware is a smart choice for students interested in pursuing an online MBA. While you'll love visiting the university's modern campus in Newark, you'll also love the multitude of resources that will be available to you as an online learner.
This online program offers many benefits. Each class is offered in an intensive seven-week format. You can learn when and where it is most convenient for you. Since you don't have to have an undergraduate background in business in order to attend, you'll be able to collaborate with other learners from a wide variety of backgrounds.
Classes in this program are taught by Ph.D.-qualified faculty who have extensive industry experience and education. You'll have access to a personal career coach along with scholarships and other forms of financial aid to help you succeed without spending a fortune.
The strategy emphasis is not the only concentration for you to choose from here. You can choose one or more concentrations to meet your career goals. Some options include healthcare management, international business, finance, business analytics, and more. You can also choose to pursue multiple concentrations, combining two or more emphasis areas to give you greater flexibility in the job market. The degree is highly customized and accredited by the Association to Advance Collegiate Schools of Business. 
A highly affordable program, this degree features tuition that starts at just $950 per credit hour. Most students take just 16 months to complete the program, but since courses are offered asynchronously online, you can move as slowly or as quickly as you'd like through the curriculum. No on-site residencies are required. 
While you are a student in this program, you will have access to the Lerner's Career Services, a department that focuses only on students in the Lerner School of Business. You'll be able to work with career advisors to attend networking events, virtual workshops, career fairs, speaker series, and more. Not only that, but you will be able to work extensively with your classmates as you complete seminars, case studies, and other online learning experiences. 
In order to apply to the online MBA at the University of Delaware, you will need to have a bachelor's degree (any academic background is acceptable) from a regionally accredited university. Your GPA should be at least 2.8 and you must have two years of work experience. GRE and GMAT scores are required, but waivers are frequently granted based on your work history and your background in mathematics.
Online MBA with an emphasis in Strategic Thinking and Innovation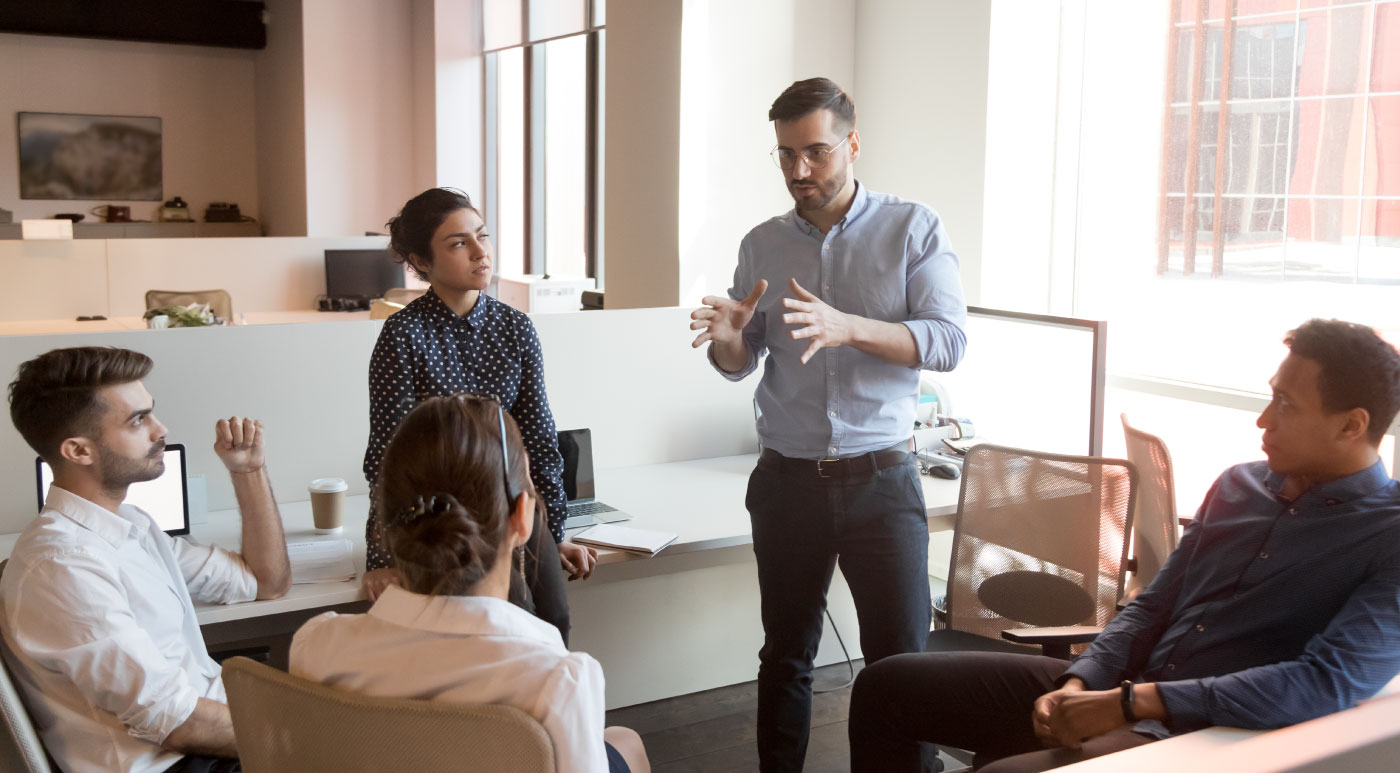 Founded in 1878, Brenau University is a private school located in Gainesville, GA. With more than 3500 students from 48 states and 17 foreign countries, it's not the largest school you can attend—but it's one of the most diverse.
The university offers degrees at the associate through the doctoral level. In addition to the main campus in Gainesville, you can also take classes in Augusta, Atlanta, Jacksonville, FL, and of course, entirely online. The online MBA is perfect for graduate students who wish to hone their critical thinking and decision-making skills and who already have some level of work experience. 
Ready to finally land that promotion? The online MBA at Brenau has just what you need. Eighty-six percent of the graduates of this program say that the degree helped to prepare them for leadership roles, with most of those surveyed also reporting that it increased their earnings.
You'll learn from faculty who are experts in their fields. They have real-world expertise in budgeting, business operations, marketing management, and more. You'll be able to upgrade your resume by taking classes that are convenient and offered 100% online to help you land that new job.
Not only that, but you'll be able to shorten the amount of time it takes you to earn your degree by pursuing the available accelerated track. With this track, you'll only need 12 months to complete your studies!
There are 13 unique concentrations for you to choose from. All it takes is the addition of four to six courses to help you build a customized degree that will work well with your unique experience and career goals. Some of the most popular concentrations, in addition to strategic thinking and innovation, include health care management, human resource management, and project management.
The strategic thinking and innovation concentration is unique because it is available both as part of the MBA as well as part of the master's in organizational leadership at Brenau. In this concentration, you'll learn how to solve complex problems in an organization and you'll also learn the steps necessary to become more proactive in critical thinking and creative decision making.
You'll take comprehensive courses that will acquaint you with essential business management techniques. Core classes include Strategic Management and Policy, Foundations of Business Analytics, Intro to Business Communications, and Budgeting for Managers. You'll have access to a dedicated team of coaches and support staff who will offer expert guidance starting at day one of your program. 
The degree is transfer-friendly, making it a great option for students who have completed some of their courses at another institution. In fact, Brenau will accept up to 65 of your credits!
This 36-credit hour program requires that you have completed an undergraduate degree in any area for admission. You should have at least a 3.0 GPA. You don't have to have a business background, but you should have taken courses such as Microeconomics, Macroeconomics, Managerial Finance, and Business Essentials For Managers. All application materials can be completed online. 
Online MBA with a concentration in Strategic Business Management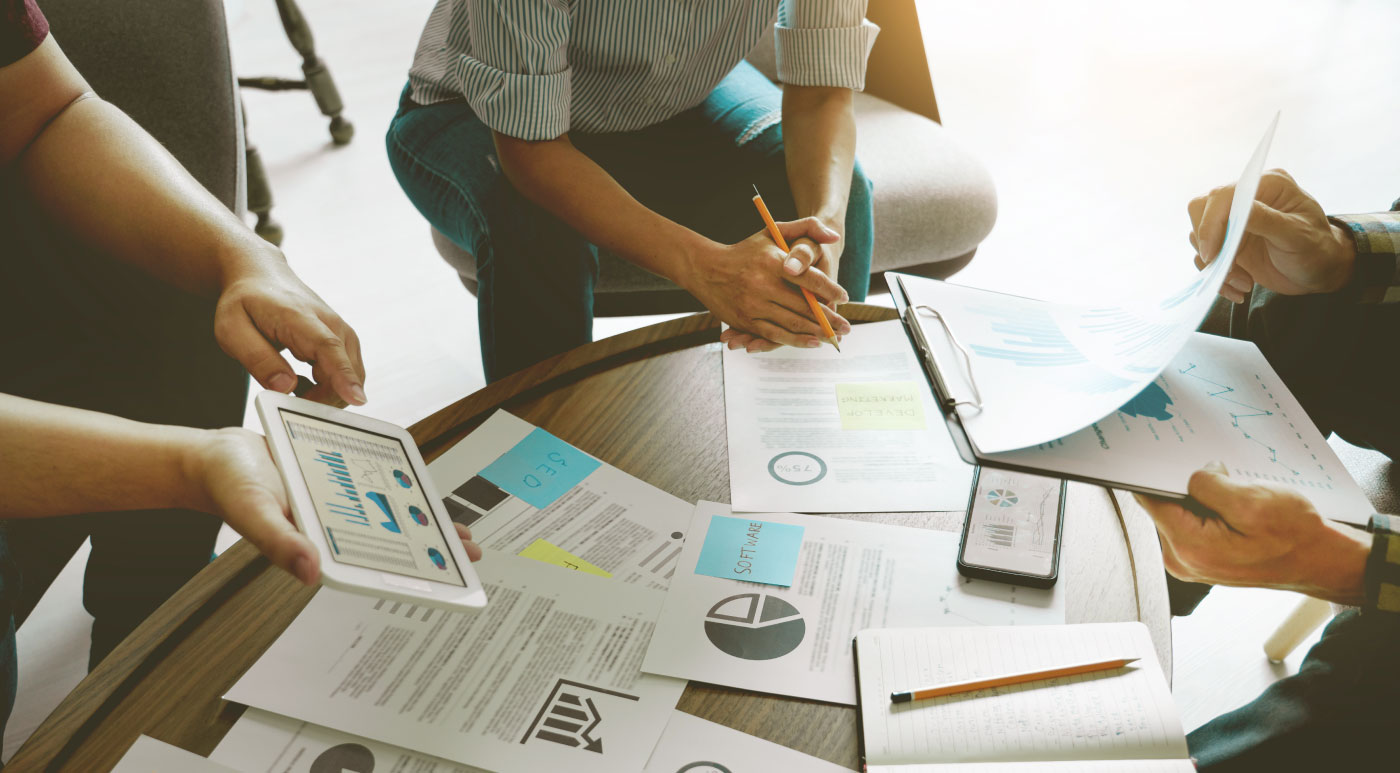 Hofstra University opened its doors in 1935 as an extension of New York University. First known as Nassau College—Hofstra Memorial of New York University at Hempstead, Long Island, it became independent in 1939. 
It makes sense, therefore, that the school would maintain some prestige as an extension of NYU's highly-regarded campus. Today, Hofstra consists of ten schools and is noted for its connection to presidential conferences, debates, and campaigns. 
This prestige is just part of what makes Hofstra such a great place to pursue an online MBA with a concentration in strategic business management. The other parts? Its academics, student services, and flexibility and convenience for distance learners. 
Offered by the Zarb School of Business, the top-ranked online MBA program at Hofstra is ranked ninth in the country by Poets and Quants. It's also highly ranked by U.S. News & World Report, The Princeton Review, and QS World University Rankings.
This program was the very first distance learning program in Strategic Business Management in New York. Hofstra also offered the first strategic healthcare management program in the state, too. The business school has been AACSB-accredited for more than four decades, with courses taught by full-time faculty members who are true experts and leading practitioners in the field.
The school's unique proximity to the New York metropolitan area will give you some of the best access to the business world. You'll be able to interact with other professionals through events, career services, and industry liaisons.
A 38-credit hour program, it is perfect for working professionals. You will learn the skills you need to succeed in any area of business and get the MBA you always wanted. It has a clear focus that is relevant to all areas of business, with additional concentrations available in strategic business management, finance, and strategic healthcare management. 
You will learn in small class sizes that are structured in a cohort-based format. Your classroom environment will be totally customized so that you can interact seamlessly with other students and faculty members. The school's global and industry focus has residency requirements that will allow you to learn from global corporations and industry leaders in New York City. Take two years to complete your degree or take a little bit longer—this degree can be customized to meet your needs.
To apply, you will need to submit an online application form. This can be done more or less at your own convenience, as the Zarb School of Business has a rolling admissions policy. You'll also need to supply GMAT or GRE scores, transcripts from all universities you attended, and a resume. You'll also need to supply a personal statement and two letters of recommendation. 
Although no minimum cut-offs are listed for any of the required application components, it is recommended that you have at least two to three years of work experience, a high undergraduate GPA, and strong scores on the GMAT or GRE. These testing requirements can be waived if you have progressive work experience.
Online Strategic Management MBA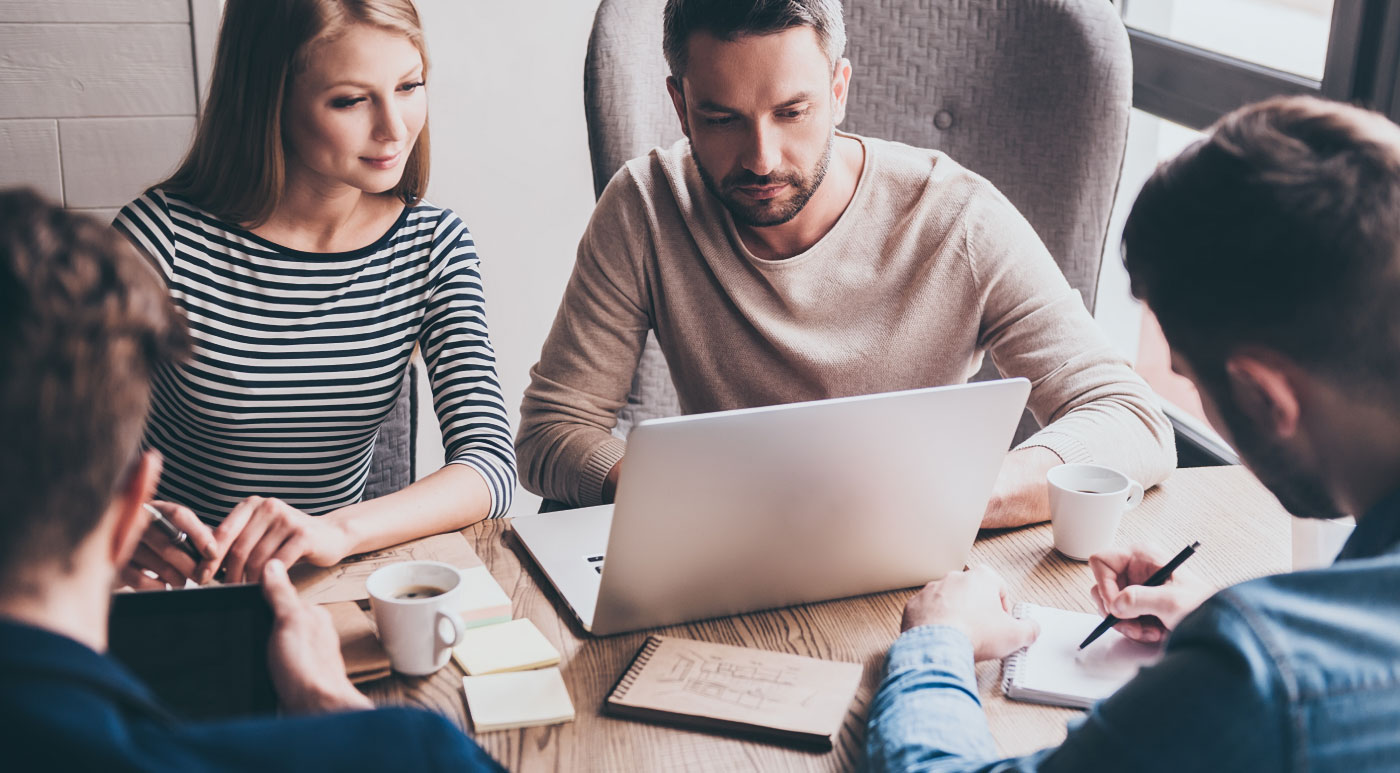 A private Catholic university located in Villanova, PA, Villanova University is named after Saint Thomas of Villanova. As the oldest Catholic university in the state, it's also the only Augustinian university in the country. 
Despite these historic roots, Villanova remains profoundly focused on expanding future opportunities for its students. It is classified among "R1: Doctoral Universities-High Research Activity" and according to the National Science Foundation, spent nearly $21 million on research in 2018 alone. 
You'll be able to benefit from these research opportunities—as well as countless other opportunities for professional development—as a student in the online strategic management MBA here.
Earning an online MBA from the Villanova School of Business will help you learn more about the fundamentals of business, but particularly about how technology has revolutionized the way our world conducts business. It's a top-ranked degree taught by the same expert faculty who teach on campus, but in a more flexible, convenient format. 
The strategic management emphasis area is not the only specialization pathway you can pursue. You can also expand your leadership opportunities by choosing from specializations in analytics, marketing, finance, and international business. 
You will take core classes such as Analyzing and Leveraging Data, Strategic Marketing Management, and Team Leadership and Group Dynamics. Forty-eight credit hours are required, with most students finishing their classes in just two years. You can choose from multiple capstone options, including a global experience or a social enterprise consulting practicum. 
This degree (including all of its available specializations) is accredited by the Association to Advance Collegiate Schools of Business and was recognized by the top schools in the country on U.S. News & World Report's annual best online MBA programs list. It is also ranked as one of the best schools in the country for veterans. 
The programs at Villanova are designed for professionals, by professionals. You'll enjoy a highly personalized education in an interactive online format. Faculty have extensive industry knowledge and will help you build essential leadership skills. You can engage in live networking with faculty and peers in an online setting, or you can choose to attend campus for weekend residency experiences. 
The school has a vast alumni network that spans the globe. You can participate in optional international immersion experiences in emerging economies as you cultivate relationships with your peers. Whichever of these options you choose, you'll be able to experience the same faculty and curriculum that you would have access to on-campus. Class sizes are small in both settings, with the average online section containing just 20 students. 
To apply for admission to the online strategic management MBA at Villanova, you will need to complete an online application and provide transcripts with your academic credentials. Two letters of recommendation, a resume, and two essays are also required. You may be asked to participate in an interview and you will also need to submit either the GMAT or GRE. 
Blended MBA with a focus area in Strategy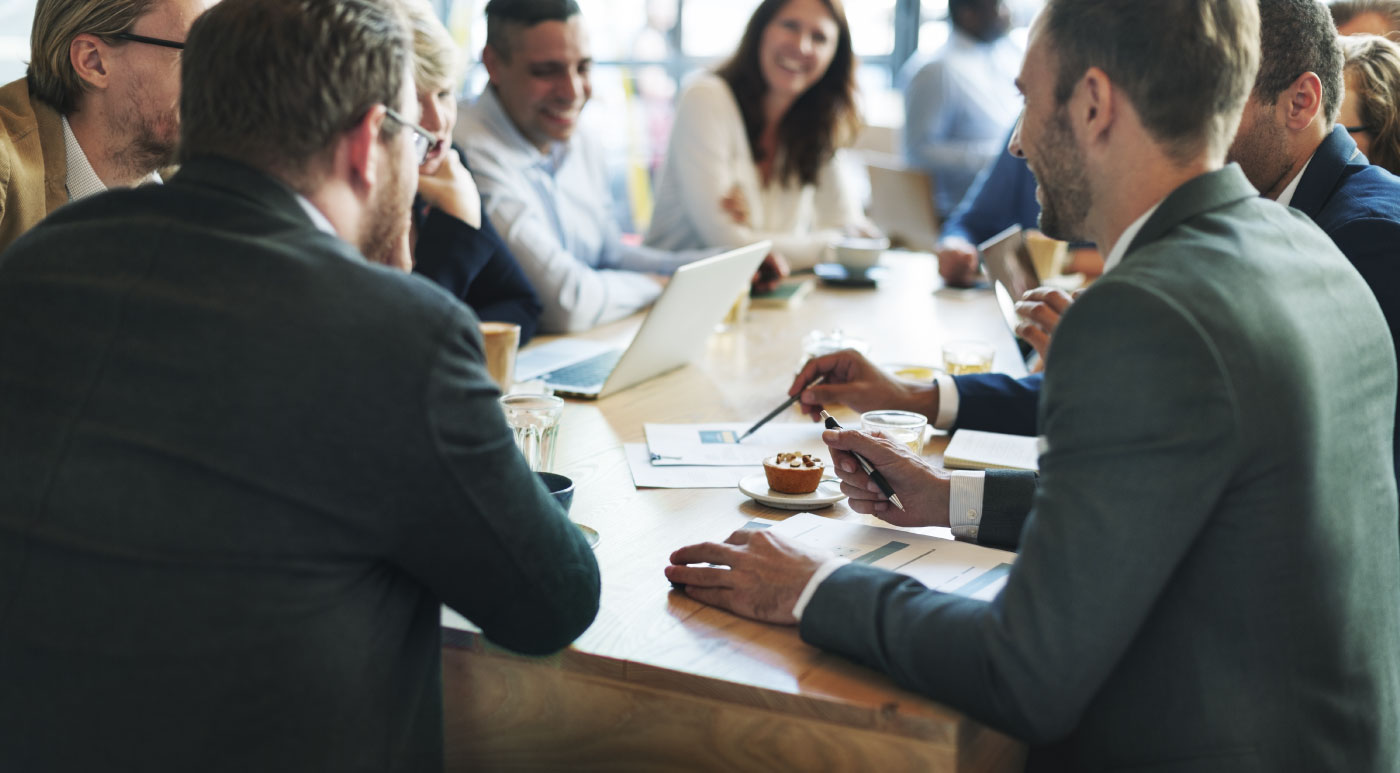 Founded as the Pittsburgh Academy by Hugh Henry Brackenridge in 1787, the University of Pittsburgh is a state-related public research college. It was founded in response to a need for a proper university in the city as the country forged westward. Today, the school contains 17 undergraduate and graduate schools and colleges and is home to nearly 29,000 students.
In addition to the main campus in urban Pittsburgh, the University of Pittsburgh also has undergraduate branch campuses in Bradford, Johnstown, Titusville, and Greensburg, PA. Of course, you can always take classes online, too!
The part-time MBA is offered fully online with the Joseph M. Katz Graduate School of Business at the University of Pittsburgh. Designed for working professionals, it can be completed entirely online or with the addition of on-campus courses. Whichever you choose, you'll be able to take classes at the pace that's right for you. You can take up to nine credits at a time and graduate in just one or two years. 
The curriculum of this program offers the opportunity for highly individualized and accelerated learning. You'll learn more about the links between business disciplines as well as with other fields and industries, giving you the perspective you need to be a successful leader. You'll take integrative coursework in data programming fundamentals, research, business communications, and more. 
Not only that, but your opportunities to learn will extend far outside of the classroom, helping to make you a more versatile and well-rounded leader. You'll participate in co-curricular opportunities like community-based projects, case competitions, and professional development programming to reinforce the core concepts you've already learned.
There are even global learning opportunities! You can study abroad and learn from some of the best minds in business as you solve real-world challenges and expand your cultural awareness. In addition to study abroad, the University of Pittsburgh offers a global research practicum, global issues workshops, and consulting field projects.
The strategy concentration is just one potential pathway in the MBA at the University of Pittsburgh. You can also pursue a Katz Credential, something that will highlight your expertise and give you hands-on expertise in a certain business area through specialized coursework and projects. Some popular credentials include technology management, organizational behavior, marketing, operations, finance, and business analytics. 
While you are enrolled in this program you'll have some of the best access to career and networking services in the business. You can participate in networking events both on-campus, in the famed Mervis Hall, or online. You can also engage in the Executives in Residence program, which will allow you to work with a dedicated group of former executives who want nothing more than to help you grow as a professional. 
To apply for admission to the MBA at the Katz Graduate School of Business, you will need to submit an online application and provide two recommendations, essay responses, and a current resume. You will also need to have completed a four-year undergraduate degree and provide transcripts, though a degree in business is not required. You should also plan on submitting official GMAT or GRE scores as well as an application fee. 
Online MBA with a concentration in Strategic Innovation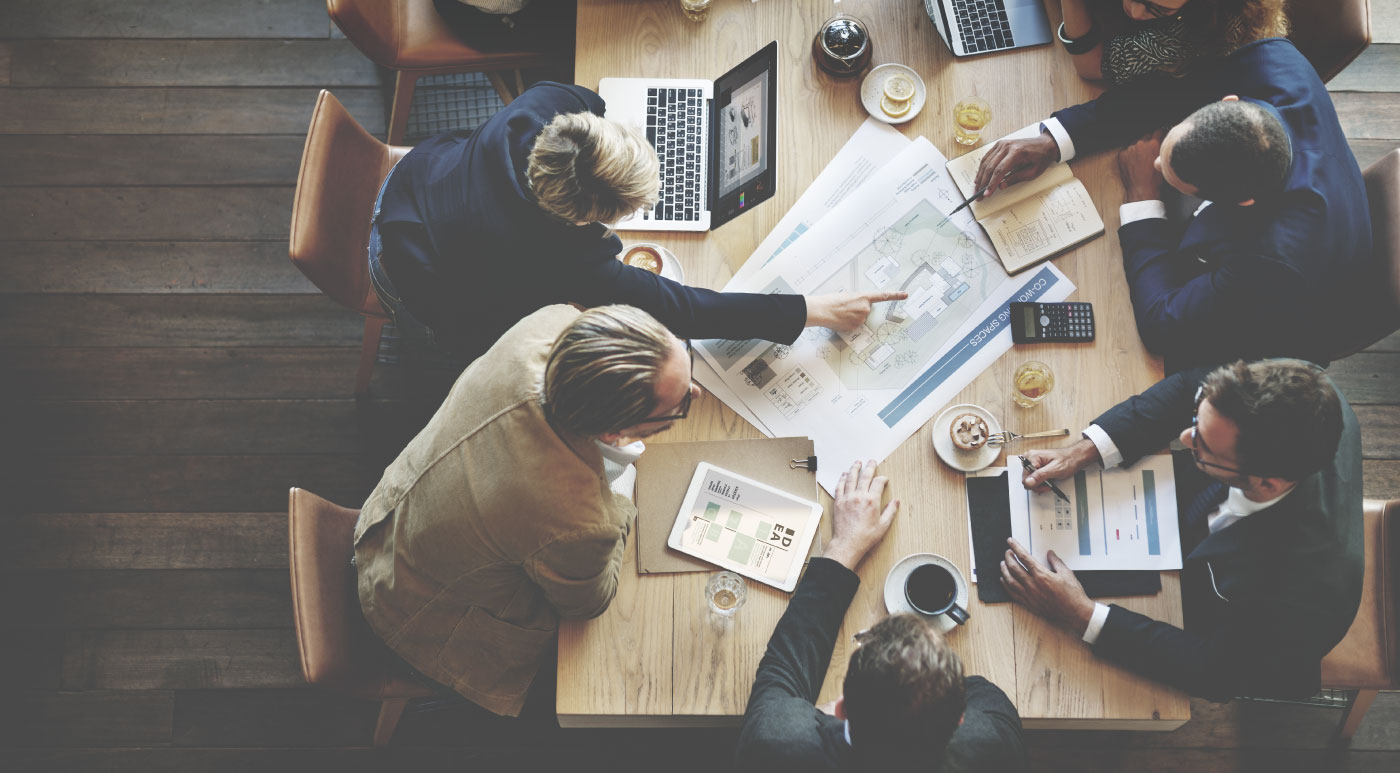 A private Baptist university located in Ottawa, KS, Ottawa University has additional campuses in places like Surprise, AZ as well as numerous locations around the country. The Ottawa campus is small, home to only 750 students, but you'll find thousands of students who choose to take advantage of Ottawa University's extensive online offerings.
Offered by the Angell Snyder School of Business, the online Master of Business Administration at Ottawa University will provide you with high-quality preparation in business, with courses integrating professional ethics, core business fundamentals, and your personal values. It offers maximum flexibility, with courses offered both online as well as in the evening during a classroom setting.
The MBA will qualify you for jobs in the public sector, the private sector, and in academics. You'll learn the problem-solving skills you need to impact your organization's outlook while also enjoying the maximum flexibility you need to help you juggle school along with your already-busy life. You will take classes in eight-week terms with six available terms per year so that you can take classes at your own pace. Take just one class per term or attempt a full course load—the choice is yours!
You'll learn how to focus on strategic tasks and engage in comprehensive strategic analysis and planning as part of this program. It consists of 36 credit hours of study, with eight required core courses and four courses designed specifically for learners in the Strategic Innovation MBA track. 
These courses include Managing in a Global Environment; Social, Cultural, Legal, and Political Influences in Business; Corporate Strategies; and The Creative Organization. The program is accredited by the Accreditation Council for Business Schools and Programs, the highest designation for business programs in the world. 
The MBA in strategic innovation is not the only business program offered by Ottawa University—far from it, in fact. The master's degree has additional concentrations in accounting, finance, business data analytics, population health/health care, and more. There are also bachelor's degrees in these fields as well as a Master of Arts in leadership, a Master of Arts in human resources, and much, much more.
The courses in the MBA in strategic innovation will prepare you to become a leader within your current company or to embark on new leadership opportunities. The average starting salary for MBA graduates was $115,000 in 2019—it's tough to find a degree with a better return on investment than this one!
When you are ready to apply, you will need to supply a completed application for admission along with an application fee. You also need to provide official transcripts. Not to worry if you've attended another graduate school in the past—you can transfer in up to 80 hours toward a 124-hour degree (or the equivalent breakdown).
Online MBA with a concentration in Strategy and Consulting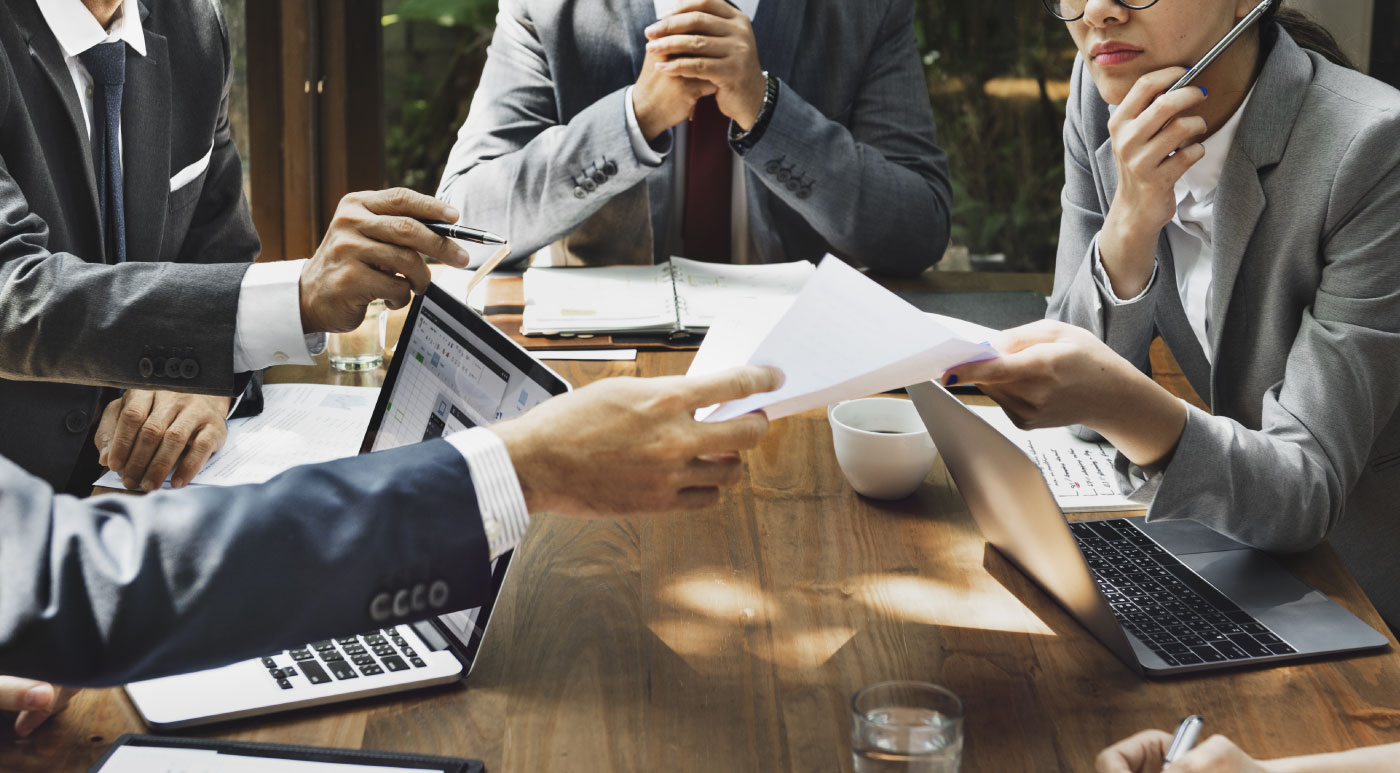 As the flagship university of the University of North Carolina system, the University of North Carolina at Chapel Hill is considered a Public Ivy. This means that the school offers the sweet duality of low tuition along with a reputation for an academic experience that is equivalent to that which you would receive at an Ivy League University!
Although the school first opened its doors in 1785 (it's the oldest university in the state of North Carolina), it is certainly not stuck in the past but rather anchored in the future. Faculty and staff continuously seek out ways to provide new opportunities for students, with more than 70 courses of study among 13 separate professional schools and colleges.
The online MBA at UNC is known as the "no-compromise MBA." That's because you won't have to give up anything, not your personal and professional obligations or the quality of your degree, in order to learn in this program. 
It's ranked as the number one best online MBA by U.S. News & World Report and the UNC Kenan-Flager School of Business is ranked in the top 20 of all business schools in the country, too. Even The Princeton Review agrees, as this program is ranked the second-best in the country!
Through this program, you'll develop a profound approach to leadership that will amplify your strengths, reflect your values, and position you for success. It's a recognized and well-established program that includes challenging coursework and access to a large global network of more than 42,000 alumni. 
The program has multiple start dates each year, in January, April, July, and October. You'll join a small cohort of fellow students when you begin your classes, allowing you to learn from a diverse group of peers as you complete group projects and other assignments.
The curriculum is designed and facilitated by the school's world-class teaching and research faculty. You can pursue other concentrations besides strategy and consulting, with options including marketing, entrepreneurship, finance, and data analytics and decision making.
Although most of your classes will be completed online, you'll be able to participate in a number of action-based programs so that you can expand your cross-cultural awareness. Class sizes are small and close-knit. You'll be able to travel to major cities all over the world for weekend-long learning intensives, too, so that you can meet peers and professors face-to-face and take part in local activities.
Ready to apply? At the UNC Kenan-Flagler School of Business, the process is seamless. You'll need to submit GMAT or GRE scores along with your official transcripts. The average student here has about four and a half years of work experience and an average GPA of 3.4, but you don't need to meet a cookie-cutter mold in order to apply. In fact, more than half of all students in this program don't have a background in business!
Online Strategic Management MBA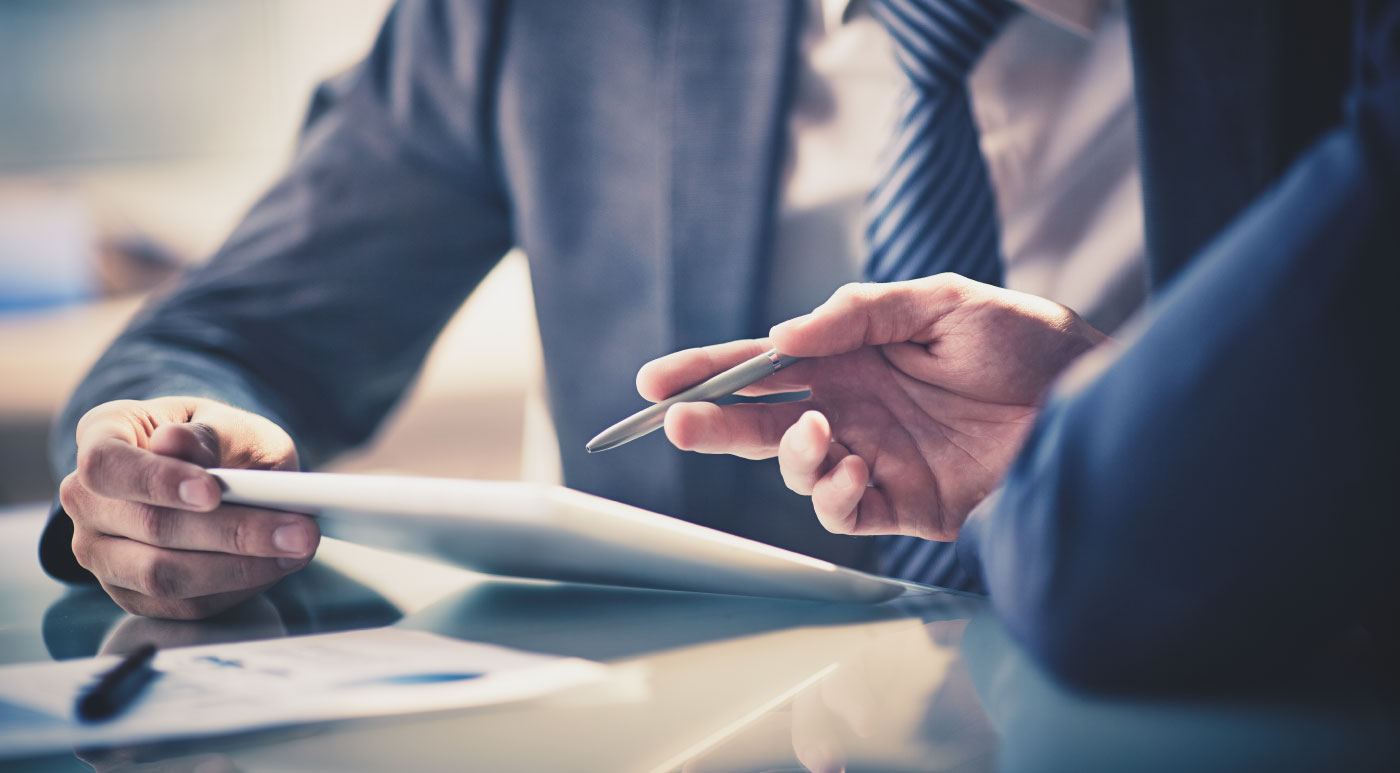 A private university headquartered in San Diego, CA, Northcentral University is all about the online learner. You'll find all kinds of programs in fields like education, marriage and family therapy, psychology, and, of course, business. 
Established only in 1996, it is one of the country's newest schools—and one of the best for online learners. It consists of six schools: the School of Law, the School of Technology, the School of Education, the School of Health Sciences, the School of Social and Behavioral Science, and most importantly, the School of Business. This school offers degrees at the baccalaureate, graduate, and post-master's levels. 
With no GMAT or GRE required for admission, this program is one of the best for working professionals. You'll learn how to evaluate the health of an organization and to provide effective business solutions that both address and anticipate global trends. You'll gain the skills you need to drive innovation and the leadership chops you need to be successful.
The program can be completed on an accelerated timeline, allowing you to graduate in several months instead of several years. It's highly affordable, with multiple scholarships available for new students. The degree is accredited by the Accreditation Council for Business Schools and Programs, an association that accredits business programs across the globe on more than 1000 campuses. 
You will take a total of ten courses or 30 credit hours, with most students completing their classes in less than a year and a half. Classes start every week, so you don't have to wait around in order to begin your degree. You can take up to five years to complete your master's degree, though most students will take much less time than that. 
Everything at Northcentral can be done at your own pace. You don't have to attend scheduled lecture hours or complete group assignments. You can schedule everything around your professional and personal obligations. You'll be mentored by experts in the field during all of your classes, and since everything is done individually, you'll benefit from one-on-one engagement without having to fight for attention in a classroom. 
The strategic management pathway is not your only specialization option here, either. You can also choose from options in general business, homeland security, information technology, criminal justice, and more. In most cases, you'll take core classes such as Managing People and Teams, Operations Management, Innovation and Marketing, and Strategic Management. Unique specialization courses include Global Product Management, Advanced Digital Marketing, and Strategic Marketing Management. 
Northcentral has a very liberal admissions process that allows for direct entry if you have a previously completed bachelor's degree in business from a regionally or nationally accredited institution. If you don't, you can complete the online application, receive an academic evaluation with your transcripts, and take one introductory course before taking the rest of your MBA courses. 
OTHER NOTABLE PROGRAMS
#11.

Winthrop University
Location: Rock Hill, SC
Degree: Online MBA with a Strategic Leadership Concentration
Net Price: $15,666
#12.

Chatham University
Location: Pittsburgh, PA
Degree: Online MBA with a concentration in Entrepreneurial Leadership and Strategy
Net Price: $17,744
#13. New England College
Location: Henniker, NH
Degree: Online MBA in Strategic Leadership degree 
Net Price: $13,560
#14.

Amberton University
Location: Garland, TX
Degree: Online MBA in Strategic Leadership MBA degree
Net Price: $6,390
#15.

Messiah University
Location: Mechanicsburg, PA
Degree: Online MBA with a concentration in Strategic Leadership 
Net Price: $12,060
#16.

John F. Kennedy University
Location: Pleasant Hill, CA
Degree: Online MBA with a specialization in Strategic Management
Net Price: $8,500
#17.

Niagara University
Location: Niagara University, NY
Degree: MBA with an area of emphasis in Strategic Management.
Net Price: $14,308
#18.

Russell Sage College
Location: Troy, NY
Degree: Online MBA with a focus in Business Strategy
Net Price: $14,308
#19.

Davenport University
Location: Grand Rapids, MI
Degree: Online Strategic Management MBA
Net Price: $15,126
#20.

University of the Southwest
Location: Hobbs, NM
Degree: Online MBA with a specialization in Strategic Management 
Net Price: $14,376
IF YOU ENJOYED THAT THEN CHECK OUT OUR ARTICLES ON THE 50 MOST POPULAR ONLINE MASTER'S DEGREES and WHAT IS THE DIFFERENCE BETWEEN A MASTER OF ARTS (MA) AND A MASTERS OF SCIENCE (MS) DEGREE?