Ready to find your ideal master's program?
www.mastersprogramsguide.com is an advertising-supported site. Featured or trusted partner programs and all school search, finder, or match results are for schools that compensate us. This compensation does not influence our school rankings, resource guides, or other editorially-independent information published on this site.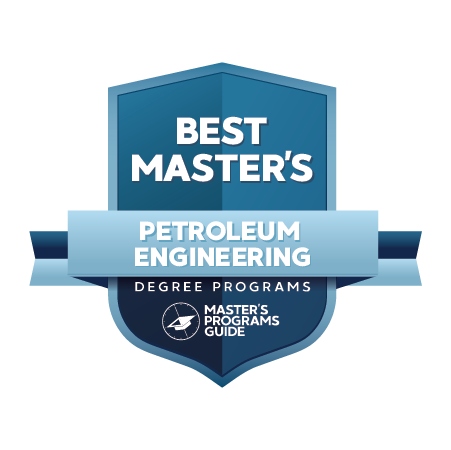 Are you a student with deep interests in physics, geology, and engineering? Do you have the math and analytic skills to match? The growing field of Petroleum Engineering could be the perfect way to launch a rewarding career that takes advantage of your academic talents. We've compiled the Best Master's Programs in Petroleum Engineering to provide you with a look at this exciting field. Petroleum Engineers are engaged with the entire process of producing petroleum products, from evaluating the quality of oil fields to processing the final products for use in manufacturing, fuels, and beyond. Petroleum is one of the world's most essential minerals, and industries all over the globe need qualified professionals to develop the technologies that will power the future. Sometimes called hydrocarbons, petroleum is the raw form of natural gas and crude oil. Petroleum engineers work closely with petroleum geologists to find efficient ways of recovering subsurface deposits of hydrocarbons. In the industry's earliest days, engineers were pulled from the physics, civil engineering, and geology departments at colleges and universities.
In the 1910s, schools began developing dedicated petroleum engineering programs, and many of the programs on our list can draw their history back to that time. Today's petroleum engineering programs operate in state-of-the-art facilities, where students and faculty researchers are developing new technologies to access hydrocarbon deposits. In the face of global climate change, the oil and gas industry has responded by increasing its efficiency through new recovery techniques. Students who enroll in graduate petroleum engineering programs will learn the latest techniques in reservoir simulation, well engineering, formation evaluation, drilling, and more. Master's Programs in Petroleum Engineering are residency-based programs that include a strong emphasis on hands-on learning and student research. While there is no governing body dedicated to accrediting graduate petroleum engineering programs, most Petroleum Engineering departments are members of national organizations such as the Society of Petroleum Engineers and the American Association of Drilling Engineers. Professional development is heavily emphasized within these degree programs, and students can expect to take part in joint industry research projects, graduate seminars, colloquia, and other networking events. Many schools on our list are located in oil-rich regions of the United States, making it easy to access functioning oil sites. This focus on the practical application of engineering skills empowers students to launch their careers or pursue further study at the doctorate level. The programs on our list of the Best Master's in Petroleum Engineering will help students develop a multidisciplinary understanding of the industry. Many programs also receive strong industry support in the form of donations, gifts of equipment and software, and through research, internship, and employment opportunities.
See Also: 10 Best Master's in Industrial Engineering
COMMON APPLICATION AND ADMISSION QUESTIONS
Most Petroleum Engineering graduate programs are selective in nature, and admission is granted on a competitive basis. While that is to be expected when applying to a school like Stanford University, applicants to smaller public universities may be surprised to learn of the relatively rigorous admissions requirements. However, that selectiveness is a result of necessity. In order to ensure high-quality education, many programs limit their enrollment to maintain low ratios of students-to-faculty. Class sizes are often small, with the goal of enhancing student-faculty interaction and student collaboration. To apply, students will need to meet minimum GPA and Graduate Record Examination score requirements. GPAs may be calculated based on an applicant's entire undergraduate education, or a graduate school may only look at the GPA from the student's final two years of his or her bachelor's degree. In addition, others may only consider a GPA from a student's major coursework. In any case, being prepared academically will prove vital to succeeding in a demanding field like Petroleum Engineering. Most schools will admit international students who can verify their English language proficiency by submitting a score from the Test of English as a Foreign Language – TOEFL – or an equivalent examination. To enter an advanced engineering program, graduate students will need a strong background in math, geology, engineering, data analysis, computer programming, as well as in other fields. Typically, applicants will also be asked to submit a personal essay along with letters of recommendation with their application. Official transcripts will also be required. Students should be prepared to visit the school for any potential admissions interviews. Visiting a campus also gives students the opportunity to meet with faculty members and learn about research projects that may align with their interests. Many programs feature background courses that can help students trained in a related field to build the necessary academic background to succeed as a petroleum engineer. Related fields can include chemical, civil, industrial, or mechanical engineering. Once enrolled, students can customize their degrees in several ways. Students may choose to pursue a graduate research thesis or complete a graduate project or research report. Students who intend to continue their studies at the doctoral level are often encouraged to work with a graduate advisor sometime during their first or second year of studies to identify a suitable thesis project. Students who plan to join the oil and gas industry immediately following graduation are encouraged to develop a degree plan that emphasizes elective coursework. Many programs will accept applications on a year-round basis; however, students should check with individual schools for information on start dates and other important dates on the academic calendar. 
WHAT ABOUT FINANCIAL AID & SCHOLARSHIPS?
Paying for college is at the top of mind for any aspiring graduate student. The good news is that many colleges offer financial aid packages to graduate students that are unavailable to undergrads. Graduate students can often take advantage of various assistantships within their academic departments. Students who show promise as potential future educators should look for teaching assistant positions. Teaching assistant positions are often very competitive, so students will need to demonstrate that they can deliver high-quality instruction at the undergraduate or even graduate level. Teaching Assistantships may be reserved for students pursuing doctorates, however many programs offer combined masters and doctoral programs, making it a viable option for many. Graduate departments are also in need of research assistants who can lend their skills to faculty research projects. Such positions are often less competitive than teaching assistantships; however, landing a job as a research assistant depends on the current research activities within the department. Wages for teaching and research assistants are typically based on the cost of tuition plus a small stipend to cover living expenses and other miscellaneous items. Students shouldn't expect to strike it rich when they land an assistantship, but the experience they can gain working alongside experienced professors and researchers can prove valuable later in the student's career. Graduate students often also take advantage of part-time campus-based jobs. Nearly every department at a university – from housing and dining to mail services and academic offices – has positions for students to fill. These jobs often feature flexible work hours, giving students the ability to earn a living while also concentrating on their studies. Campuses usually have career centers or part-time job fairs where students can meet with potential employers or even take part in on-the-spot interviews. Graduate students pursuing degrees in Petroleum Engineering have access to numerous scholarship opportunities. Scholarships are typically merit-based, and students will need to apply to be considered. Scholarship committees usually require students to meet specific academic standards and submit detailed application materials, including essays, transcripts, and more. The process isn't all that different from applying for admission to a university's graduate program. Students should be sure to check with the Petroleum Engineering Department of the school to which they are applying, as many feature department-based scholarships only available to enrolled students. Professional societies, like the Society of Petroleum Engineers, also award scholarships to students on a regular basis. There is good news when it comes to financial aid: as a graduate student, you can continue to apply for and receive federal financial aid in the form of grants and subsidized and unsubsidized loans. Students should check with the financial aid offices of the schools to which they are applying for any information regarding aid sources. Graduate students are encouraged to fill out the Free Application for Federal Student Aid every year they are enrolled in classes.
HOW MUCH CAN I MAKE WITH A MASTER'S IN PETROLEUM ENGINEERING? 
While there is much to think about when it comes to paying for college after graduation, students can look forward to a rewarding and well-paying career. The job outlook for qualified and well-trained petroleum engineers is outstanding. U.S. News & World Report has identified petroleum engineers as holding the No. 8 best paying engineering job and the No. 12 best paying job overall. It's no wonder: with an average annual salary of over $137,000, petroleum engineers see great returns on their educational investment. However, the Bureau of Labor and Statistics' Occupational Outlook Handbook cautions that salaries for petroleum engineers are often tied to gas and oil prices, which have been known to fluctuate based on a number of factors. Still, the bureau expects a job growth rate of 15.2% between 2016 and 2026, with an estimated 5,100 jobs to be created during that period. Currently, there are over 33,000 petroleum engineers working in the U.S. The majority of career openings are in oil and gas extraction or management. Other petroleum engineers work as consultants or in fields that support the mining and extraction industries. Travel is a big part of the job for many. Petroleum engineers may operate out of a corporate headquarters or office, but trips to oil fields and drilling sites will be necessary depending on the duties of the job. Entry-level positions typically do not require certification, but as a petroleum engineer advances through his or her career, obtaining a Professional Engineering license can open leadership opportunities. Licensed professional engineers are qualified to supervise the activities of junior engineers, and with the increased responsibility often comes an increase in pay. The Society of Petroleum Engineers is one organization that offers certification with in the field. In many states, petroleum engineers must continuously add to their educational background to remain licensed. Continuing education credits can be earned through job-based training programs or on the student's own time outside of work. At the senior level, petroleum engineers often earn over $200,000 per year. A graduate degree in petroleum engineering pairs well with education in other areas, such as business, communications, or another engineering field. In fact, some programs on our list feature dual-degree programs that lead to both an MS in Petroleum Engineering and a Master of Business Administration. With a broad academic background, students can explore career opportunities beyond the oil and gas industries. Related fields include civil engineering, geology, mining engineering, and more. Job openings will be clustered around oil-producing regions in the U.S. Texas, Oklahoma, Louisiana, California, Colorado, and Pennsylvania are leading areas for petroleum production, while new advances in hydrocarbon recovery are opening new jobs in places like the Dakotas and Montana. Most petroleum engineers work full time.
OUR RANKING CRITERIA 
We have a time-tested four-part formula designed for ranking the best colleges in the nation that we'd love to share with you. We prioritize four major factors: Earnings Potential, Affordability, Student Satisfaction, and Selectivity. Reliable research and well-harvested data are the main ingredients in our recipe for success. We don't make recommendations based on personal opinions, or financial incentives. Our revenue and content are completely separate, and sponsored schools have no impact on our rankings. The only way to make it onto one of our lists is to have an incredible academic program! If you want to know more we encourage you to check out our methodology page. 
Check out our ranking of the Best Master's Programs in Petroleum Engineering! 
MASTER OF SCIENCE IN PETROLEUM ENGINEERING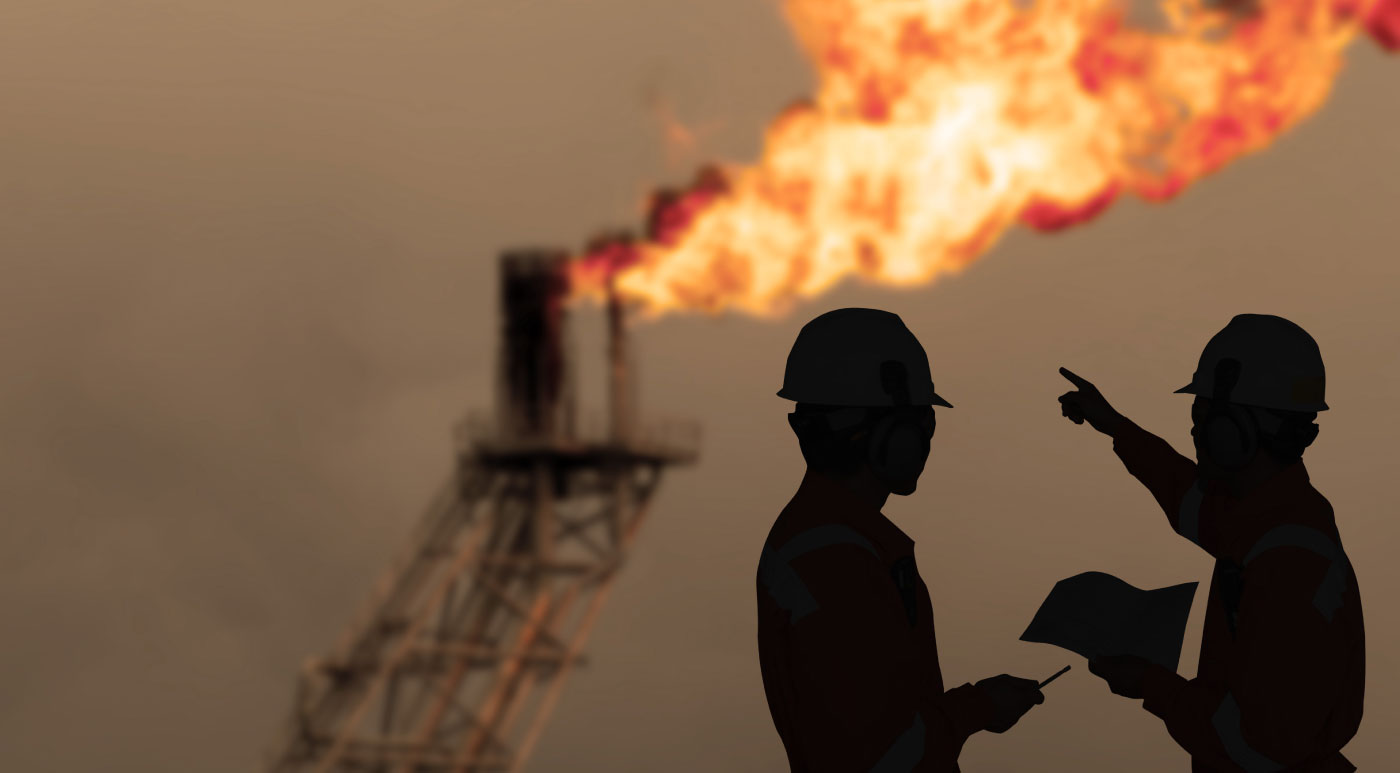 The Bob L. Herd Department of Petroleum Engineering at Texas Tech University offers students unique insights into the field of energy extraction with the Master of Science in Petroleum Engineering. The department is home to a diverse group of faculty researchers whose expertise ranges from cold fracturing, artificial lift optimization, sand control, wellbore integrity, and beyond. The university offers the graduate degree in petroleum engineering as a thesis or non-thesis program. Students completing the thesis option will earn at least 30 graduate credits beyond their bachelor's degree; this includes the six credit hours dedicated to developing and writing an original thesis project. The thesis option is ideal for students who hope to pursue a Ph.D. in petroleum engineering or a related field. For other students, the option to complete the degree without a thesis may be ideal. Non-thesis students will earn 33 graduate credit hours, allowing for additional coursework to help students meet their career and academic goals. Students in both programs will complete a comprehensive examination before earning their degrees. The department also offers a combined Bachelor of Science and Master of Science degree, which allows students to take some graduate-level coursework in their fourth year of studies. TTU students interested in this option must contact a graduate advisor during their third undergraduate year. During their studies, students will have numerous opportunities to conduct original research or join a faculty member's research project. The department boasts a new Oilfield Technology Center. The center operates as a combined shop, classroom, and office, and several oil companies utilize the facility to collaborate on research and take advantage of its testing capabilities. The department is also expanding access to its graduate courses and in 2019 began offering graduate-level classes at night and online. Currently, Advanced Reservoir Engineering, Water Flooding Techniques, and Advanced Drilling Techniques can be taken at night at the university's Lubbock, Texas, campus, or students can join via live stream or watch a recording. Outstanding students enrolled in the degree programs can join Pi Epsilon Tau, the university's Petroleum Engineering Honorary Society. Additional groups include student chapters of the Society of Petroleum Engineers and the Society of Petroleum Engineering Educators. Students who enroll in the program will be joining the Texas Technical University System, which includes four campuses, including TTU. TTU has been the lead campus for the system since its founding in 1923. Other campuses include Angelo State University, the Texas Tech University Health Sciences Center, and the Texas Tech University Health Sciences Center El Paso. New students at TTU join 38,000 others, including more than 6,000 graduate students. The Red Raider, the school's mascot, keeps the campus lively with year-round activities for students. In fall, the school's football team fills the Jones AT&T Stadium. Other intercollegiate athletic teams include those for baseball, basketball, men's and women's golf, cross country, tennis, and track and field. 
MASTER OF SCIENCE IN PETROLEUM ENGINEERING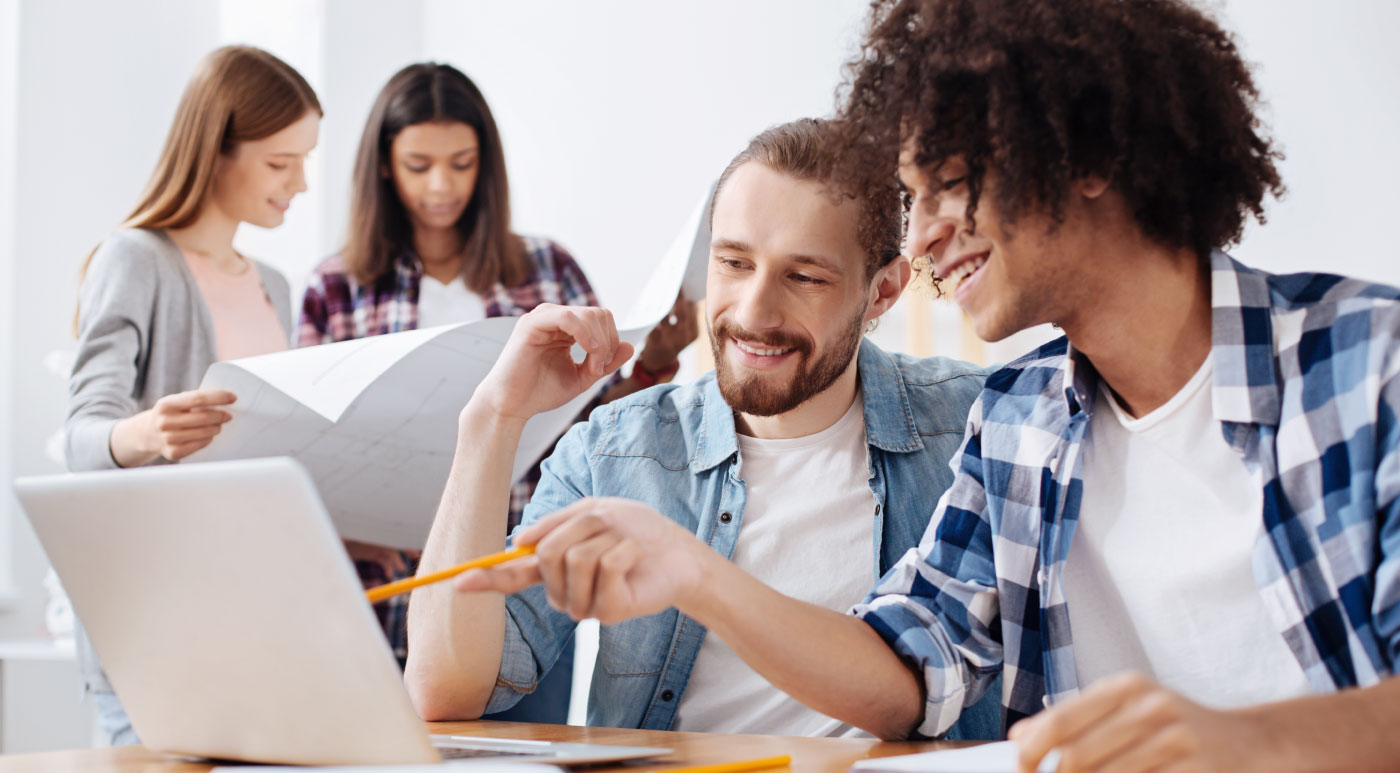 Students who enroll at Texas A&M University have endless opportunities when they join the largest university in the state. The university's Master of Science in Petroleum Engineering is just one of many graduate-level degrees and certificate programs that will help students qualify for outstanding career opportunities. The MS in Petroleum Engineering can be completed as a thesis or non-thesis program. Thesis students will work with a three-member faculty advisory committee, which will help create a degree plan and guide the development of the student's graduate thesis. Students will earn 32 semester credit hours as they work toward their degrees. Students who have completed graduate coursework at another institution may transfer up to 12 credit hours with departmental approval. The MS in Petroleum Engineering program concludes with either a final examination or thesis defense. The university also offers petroleum engineering programs that lead to a Master of Engineering or Ph.D. The degree programs are designed to meet the needs of today's oil and gas industries, and students will receive advanced training that prepares them to fulfill a range of leadership roles as industry professionals. Students are exposed to the latest theories and practices within the field while also gaining relevant industry experience. The department's dedication to teaching and research attracts students and faculty members from all over the world. Students from over 30 countries are enrolled in the MS in Petroleum Engineering and other graduate programs offered by the Harold Vance Department of Petroleum Engineering. While the university welcomes international students, foreign applicants will need to verify English proficiency by submitting a test score from a standardized English language examination. The university also has a residency requirement for all students. Students who complete at least nine resident credit hours during a regular semester will satisfy the degree's residency provision. Students can take part in research projects in a range of areas, including advanced drilling technologies, advanced well completion technologies, gas hydrates, prediction models for unconventional reservoirs, reservoir modeling, well simulation, and more. The department's reputation for innovation has been recognized by others. In 2018, U.S. and World Report ranked the graduate programs in petroleum engineering at No. 2 in the country. In 2018-19, more than 250 graduate students were enrolled in the department's programs, and 43 students earned their master's degrees. Those graduate students join more than 65,000 'Aggies' currently enrolled at Texas A&M University. The university boasts the second-highest enrollment of any college in the U.S. Such a large enrollment affords students numerous degree options. Texas A&M University offers 133 undergraduate degree programs, 175 master's degrees, five professional degrees, and more than 90 doctoral degrees. As a member of the NCAA's Division I, the university offers thrilling football games in Kyle Field, the university's stadium. In addition to its campus in College Station, Texas, the university operates centers in Qatar, Mexico, and Costa Rica.
MASTER OF SCIENCE IN ENGINEERING IN PETROLEUM AND GEOSYSTEMS ENGINEERING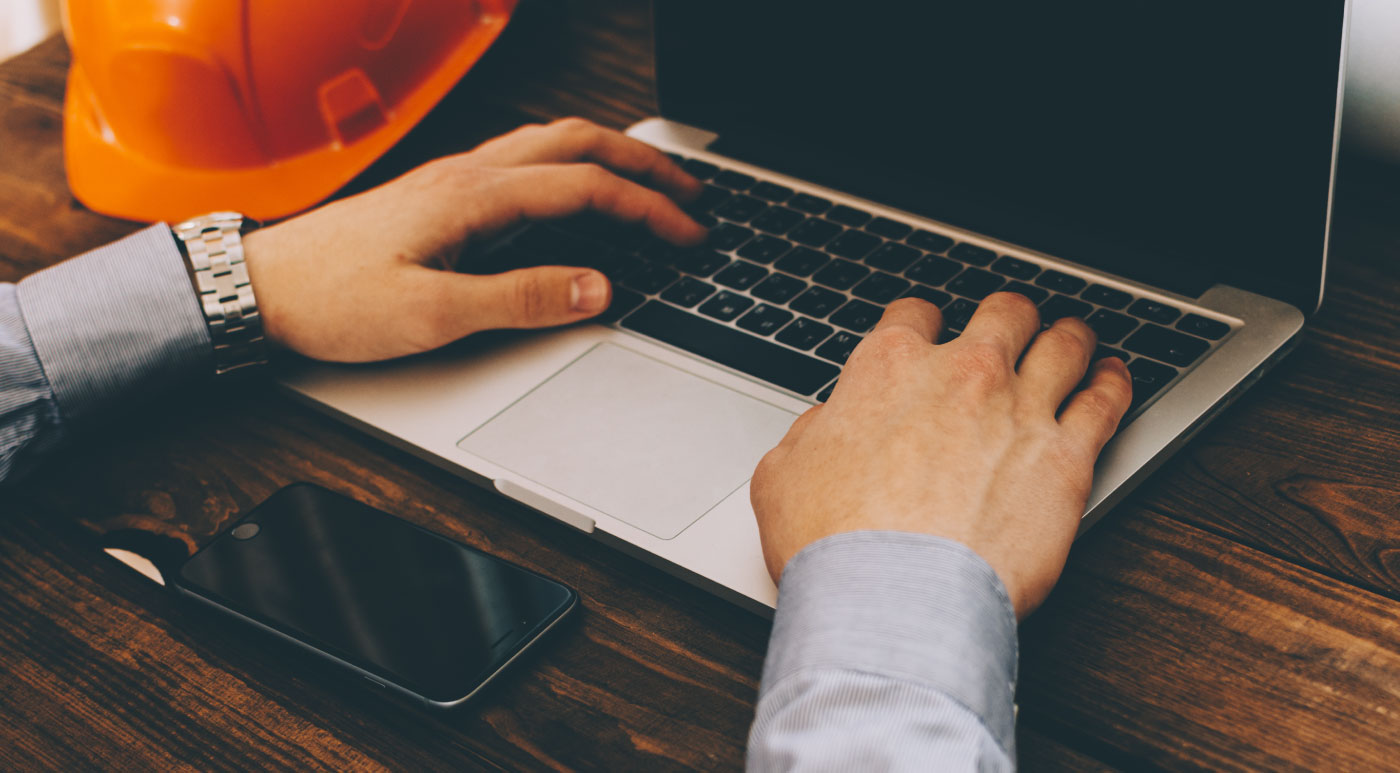 With a long history of delivering professional preparation, the Master of Science in Engineering in Petroleum and Geosystems Engineering from the University of Texas at Austin provides critical training for tomorrow's engineers. The program has been developed by the faculty of the Cockrell School of Engineering to help students build problem-solving skills in mathematics, engineering, and other areas relevant to the oil and gas industries. Students complete a series of educational modules that focus on developing basic skills, areas of discipline, and technical expertise through the selection of electives. Basic skills courses include Engineering Analysis, Advanced Petrophysics, Transport Phenomena, and Advanced Thermodynamics and Phase Behavior. The program's second module covers drilling, advanced reservoir engineering, multi-well formation evaluation, and advanced production engineering. Students may complete their studies by earning either 30 semester hours and writing a graduate thesis or by earning 33 semester credit hours and producing a Master of Science Report. A 33-credit-hour Ph.D. Fast Track option is also offered along with a 36-credit-hour program that requires neither a thesis nor a report. Students will have the opportunity to consult with a graduate advisor before committing to a degree option. The university's Hildebrand Department of Petroleum and Geosystems Engineering welcomes students with a range of academic experience. However, some background courses may be required for students whose area of expertise does not include petroleum engineering. Upon enrollment in the MS program, graduate students have access to world-class facilities for conducting research projects. Facilities include more than 40,000 square feet of laboratory space and the J.J. Pickle Research Campus. Current research projects include production logging, subsurface environmental remediation, vertical and inclined flow in wells, rock mechanics, well log digitizing and interpretation, reservoir simulation, and more. Graduates of the MS in Petroleum and Geosystems Engineering will join more than 482,000 alumni of UT Austin. Notable alumni include journalists Walter Cronkite and Bill Moyers as well as industry leaders like Michael Dell and Rex Tillerson. UT Austin is considered the flagship school in the 15-campus University of Texas System. The university's academic excellence extends to all areas of the campus. Currently, the university's petroleum engineering graduate offerings are ranked No. 1 in the country by U.S. News & World Report. The same report ranks the campus, as a whole, among the top 20 public universities. Today, the university enrolls more than 51,000 students while hosting over 3,000 teaching faculty members. Within the department, faculty members are building a reputation for academic excellence and achievement. In 2019, three faculty members were awarded international prizes from the Society of Petroleum Engineers and the American Institute of Mining, Metallurgical and Petroleum Engineering. Faculty members are dedicated to creating unique and exciting opportunities for students, too. Petroleum and Geosystems Engineering students have the opportunity to visit Norway as part of the country's Maymester program that investigates the relationships between engineering, energy, and the environment. 
MASTER OF SCIENCE IN PETROLEUM ENGINEERING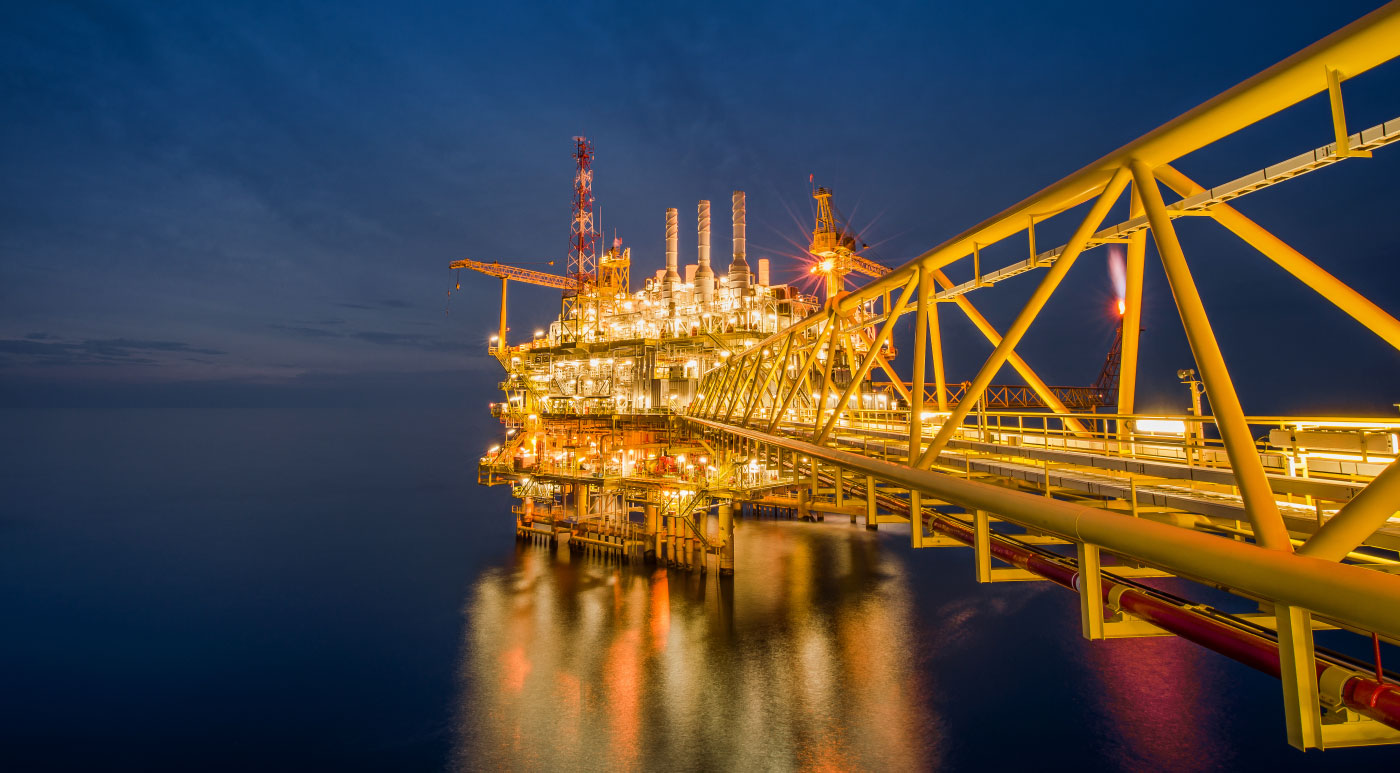 Develop your expertise as a qualified engineer with the Master of Science in Petroleum Engineering from the Missouri University of Science and Technology. Student life at Missouri S&T is engaging and fulfilling, with a wide variety of community service projects, student organizations, and fraternity and sororities to join. The university emphasizes civic engagement with its Second Saturday Service project and opportunities for service-oriented alternative spring breaks. The university boasts more than 60,000 alumni, who stay connected through the Miner Alumni Association. Having been founded in 1870, the university has a rich history of educating professionals in the field of mining and technology. Accordingly, the university is recognized as one of the country's top technological and research institutions. The MS in Petroleum Engineering program is built around core concepts within engineering, which are bolstered by numerous hands-on learning and research opportunities. Applied and fundamental research projects include enhanced oil recovery, petroleum geology, unconventional resources, and hydraulic fracturing, geo-analysis and big data, wellbore integrity, mining and mineral exploration, and more. Graduate students have access to cutting-edge research facilities, including a Drilling Fluids Lab, a Geological Engineering Computer Lab, a Core Flooding Research Lab, and more than a dozen other facilities located at the university's Rolla, MO, campus. The Petroleum Engineering MS is one of 99 degree programs offered at the university, which enrolls over 8,600 students. Out-of-state students can rest assured their commitment will pay off: Newsweek has recognized Missouri S&T as one of the best public universities for out-of-state-students. The university has received other notable rankings, including a No. 1 ranking as the best value college in Missouri by SmartAsset.com. Since its founding, the university has been dedicated to developing innovations and technologies that empower students to meet the challenges of the future. Today, the university is home to one of the most comprehensive geothermal energy systems found anywhere. Since 2015, the system has helped the university reduce its energy usage by 50%. The campus is also home to the Solar Village and EcoVillage, which were developed as part of the U.S. Department of Energy's Solar Decathlon. The villages feature homes designed and built by students, which now function as demonstration homes for sustainable living. The university continues to pursue research into solar power, alongside research into advanced manufacturing, advanced materials for sustainable infrastructure, smart living, and materials in extreme environments. The university also hosts a 200kW nuclear reactor, which has been in operation since 1961. Throughout its long history, Missouri S&T has undergone a series of name changes. The school was originally known as the Missouri School of Mines and Metallurgy, before adopting the short-lived University of Missouri at Rolla name. Since 2008, the institution has been known as the Missouri University of Science and Technology. Currently, the university is the only selective public university in the state.
MASTER'S OF SCIENCE IN PETROLEUM ENGINEERING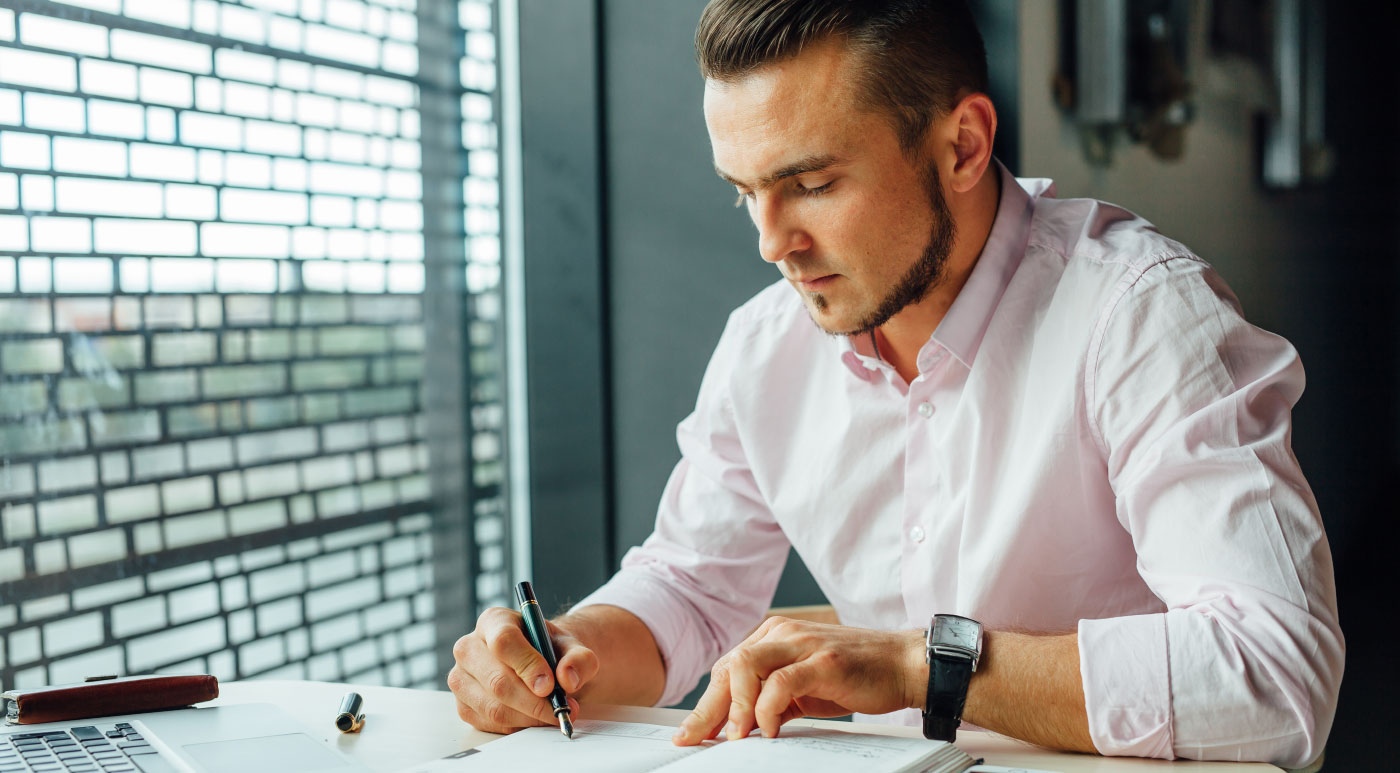 The University of Wyoming offers the Master's of Science in Petroleum Engineering to students seeking rewarding careers in academia or industry. Along with an MS in Petroleum Engineering, the university offers a special concentration in Unconventional Resources and a combined degree program that pairs the MS with a Master of Business Administration. The program welcomes students with a bachelor's degree in petroleum engineering with at least a 3.0 GPA. Students will also need a score of at least 305, or 1150, from the Graduate Record Examination. Students can choose either a research thesis or coursework option in the degree program. Students in the research thesis option will complete 30 graduate credits, four of which will be earned by conducting research. The coursework option requires students to complete a research report worth two credits while also developing a plan for earning 14 credits through electives. Students will work with a graduate advisor to identify appropriate elective classes. In both pathways, students will be required to complete a sequence of core courses, which include Transport Phenomena, Thermodynamics, Flow Through Porous Media, Interfacial Phenomena, and Fundamentals of Enhanced Oil Recovery. More than 50 students are enrolled in graduate programs, and undergraduate students interested in pursuing an MS can join the Petroleum Engineering Department's quick start program. The program is open to undergraduates pursuing a Bachelor of Science in Petroleum Engineering and who currently have a GPA above 3.4. Students may complete up to six credit hours of graduate courses during their last undergraduate year. The university offers students many opportunities to collaborate with faculty and industry leaders. The Petroleum Engineering Department routinely hosts Industry Advisory Board Meetings and graduate seminars featuring talks by leading experts from the university and beyond. The department is committed to providing a state-of-the-art education. In 2019, the department unveiled its Drilling and Completions Simulation Laboratory as part of the university's new Engineering Educational and Research Building. Students can further their education by participating in the university's numerous student organizations dedicated to engineering. Such groups include the Petroleum Honor Society, the Society of Petroleum Engineers, the American Association of Drilling Engineers, and more. The university even features a residence area dedicated to engineering students, complete with an onsite computing laboratory. More than 130,000 have earned their degrees from UW, and over 17,000 have joined the alumni association. Current enrollment is just over 12,000 students, 2,400 of whom are enrolled in UW's graduate programs. Within the College of Engineering and Applied Science, Petroleum Engineering is one of 12 programs of study. In total, the university offers more than 90 graduate programs along with 80 undergraduate-focused degrees. Students can look forward to personal attention from professors, as most classes feature a student-to-faculty ratio of 15:1. UW is also part of Wyoming's 2012 Engineering Initiative. The initiative is a major investment in furthering undergraduate and graduate education, productive economic development, and K-14 STEM education. The investment is paying dividends, as the university reports that 90% of its graduates are able to land jobs in their field within six months of graduation.
MASTER OF SCIENCE IN PETROLEUM ENGINEERING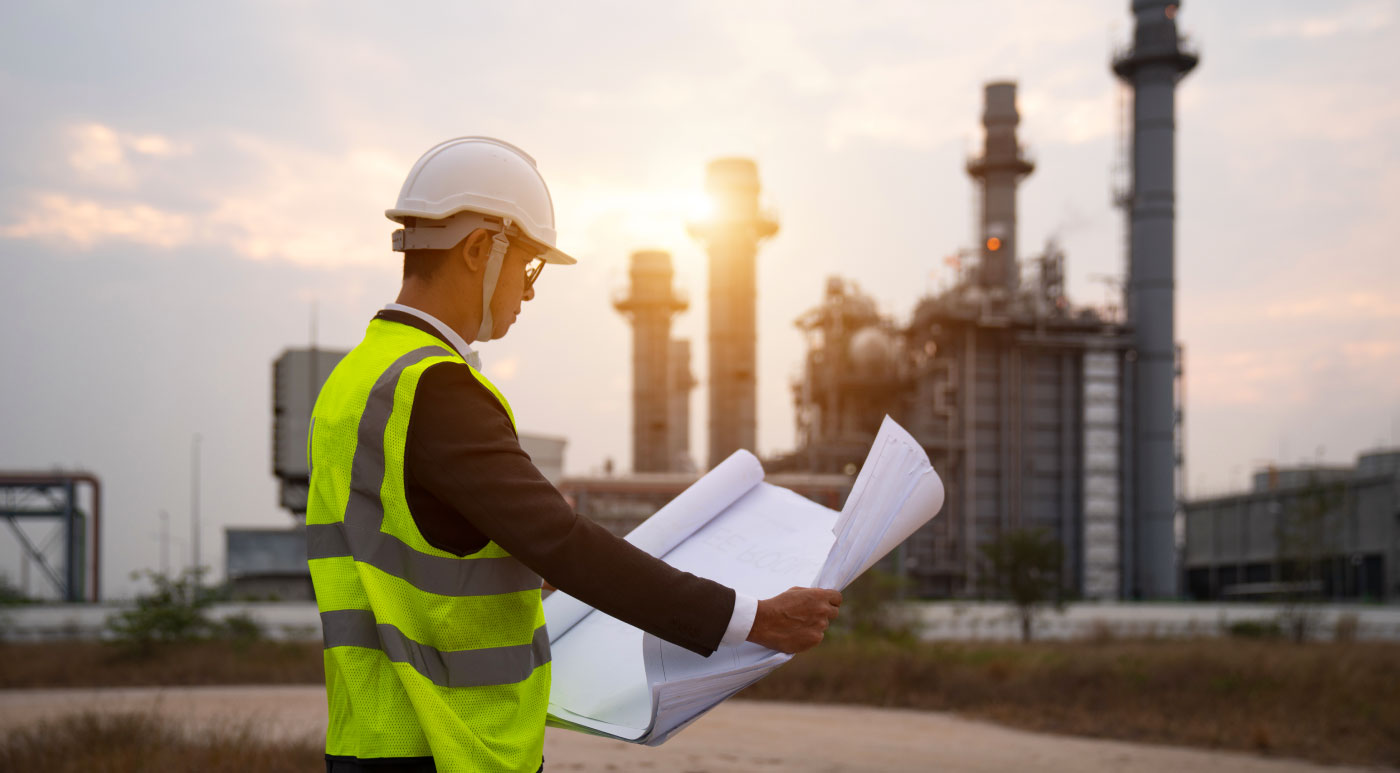 The Master of Science in Petroleum Engineering from the New Mexico Institute of Mining and Technology was developed to meet the technical needs of the growing and dynamic gas and oil industry. Offered by the Petroleum and Natural Gas Engineering Department, the degree has experienced explosive growth in the last decade. To meet demand, the university offers students access to groundbreaking research, hands-on training, and many opportunities for faculty and industry collaboration. The MS in Petroleum Engineering is available in both thesis and independent study options. Students in both options will take required courses in formation evaluation, drilling engineering, reservoir engineering, and production engineering, along with participating in a graduate seminar. Students completing a thesis will earn at least 30 credit hours while earning six credit hours through their research activities. Independent study students earn 36 credit hours through a combination of required classes and independent study. Students interested in continuing their education are encouraged to explore the institute's Ph.D. offering in Petroleum Engineering. The doctorate program is open to students who have completed an MS with a thesis. New Mexico Tech hosts student chapters of the American Association of Drilling Engineers and the Society of Petroleum Engineers. The school is also home to a Petroleum Research Recovery Center, which recently received a $2.4 million donation of advanced modeling software from the Texas-based Petroleum Experts, Inc. The gift supports student research into modeling and structural analysis. Student research is an active component of the Department of Petroleum and Natural Gas Engineering, and petroleum engineering graduate students have been recognized for their research papers by the American Association of Drilling Engineers. The university is home to just over 2,000 students, with approximately 500 enrolled at the graduate level. The institution has been dedicated to expanding research into science and technology since its founding in 1889 as the New Mexico School of Mines. In the 1930s, the school expanded to include a strong focus on petroleum engineering and technology. Other areas of research excellence include geophysics, hydrology, information technology and security, and energetic materials engineering. New Mexico Tech also features numerous research facilities, including the New Mexico Bureau of Geology and Mineral Resources, the Energetic Materials Research and Testing Center, and an entire town – Playas, NM – dedicated to the university's counter-terrorism programs. The school's Center for Graduate Studies coordinates the activities of students studying at the master's and doctoral level. In addition to its graduate programs in Petroleum Engineering, New Mexico Tech also offers degrees in biology, biochemistry, chemistry, computer science, physics, mineral engineering, and more. Several graduate certificates are also available. The institution's commitment to student education has caught the attention of others. In 2019, Kiplinger ranked New Mexico Tech as its No. 44 Best Public College, and CNBC hailed the school as No. 13 among the best public universities for graduate students. 
MASTER OF SCIENCE IN PETROLEUM ENGINEERING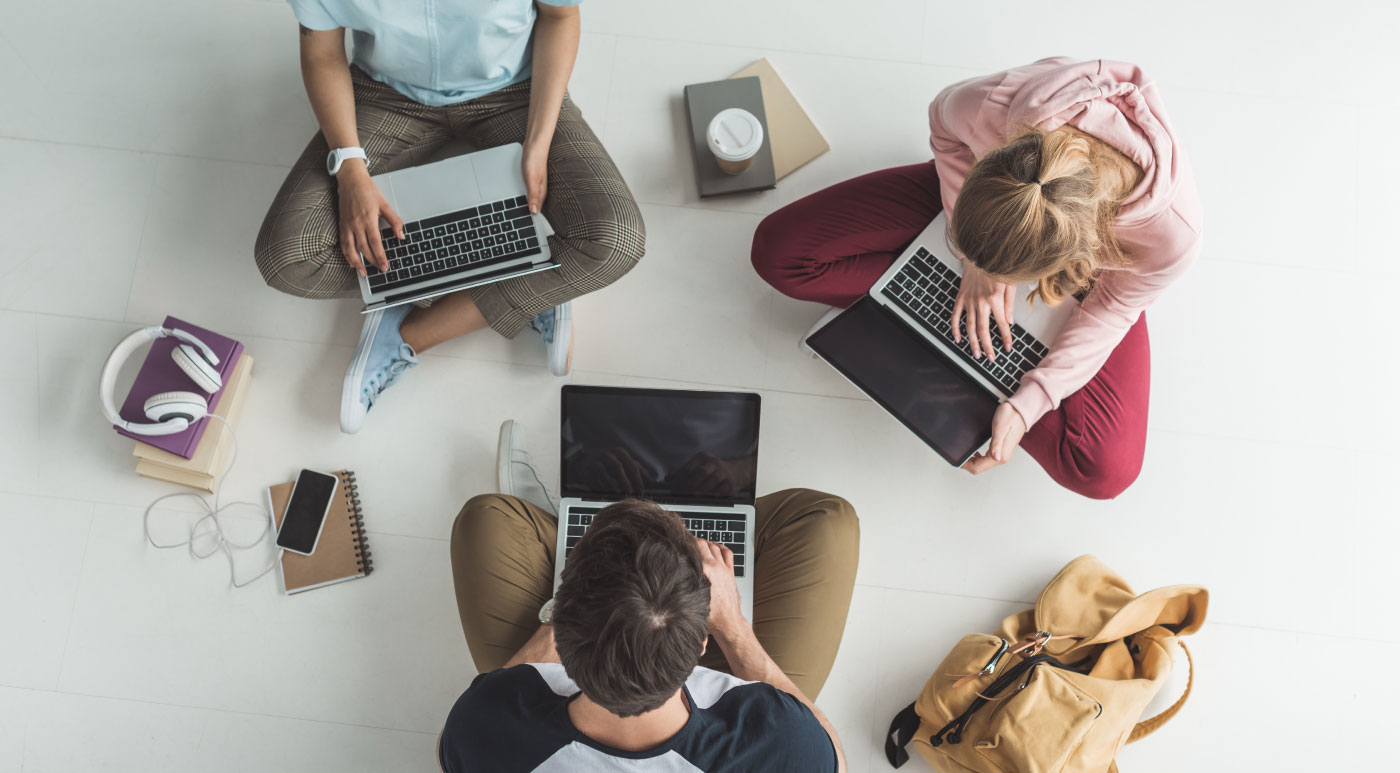 The Master of Science in Petroleum Engineering from the University of Oklahoma provides a flexible pathway to a career in the energy industry. The program is offered in both thesis and non-thesis formats. Students interested in research and who intend to pursue advanced studies in the field are encouraged to seek the program's thesis track. The non-thesis option is designed for students studying part-time and who will benefit from additional coursework. Non-thesis students will complete a comprehensive examination in place of a thesis defense. Thesis students will work closely with a faculty member to identify and design an appropriate area of research. Graduate assistantships may also be available for thesis students. The degree consists of 36 credit hours for non-thesis students, while students preparing a thesis will earn 30 hours in addition to hours earned while conducting graduate research. All students will complete a sequence of required courses that introduce fundamental concepts of petroleum engineering. Courses include Advanced Drilling, Advanced Oil Reservoir Engineering, and Advanced Production Engineering. The remaining credits will be earned through an applied mathematics core and a selection of electives approved by a graduate advisor. The university's Mewboourne School of Petroleum and Geological Engineering also offers a Ph.D. program as a terminal degree within the field. Graduate students interested in related programs can explore the school's Natural Gas Engineering & Management and Geological Engineering programs. The school is home to 124 graduate students in total, with 82 studying at the MS level, 39 at the Ph.D. level, and three enrolled for certificate programs only. In 2017, the most recent year for which data is available, the school awarded 69 MS degrees in Petroleum Engineering. Students have numerous research opportunities through the program. Students can access cutting-edge facilities like the Integrated Core Characterization Center, the Integrated PoroMechanics Institute, the school's Well Construction Technology Center, and more. Additionally, research centers like the Institute for Applied Surfactant Research and the Unconventional Shale Gas Consortium provide access to industry-related projects, giving students valuable experience and networking opportunities. OU has a long history of producing talented researchers. Since its founding in 1890, the university has been dedicated to preparing qualified undergraduate and graduate students. Today, OU enrolls over 31,000 students and employs 3,000 faculty members. Petroleum Engineering is just one of OU's 160 master's programs, which are offered alongside 152 undergraduate and 75 doctorate programs. As an NCAA Division I school, OU has a well-deserved reputation for athletic excellence. Its football team has captured seven national championship titles, and its women's softball team is one of the best in the nation with four championship titles. Actors Olivia Munn and Ed Harris are among OU's most notable alumni, which also includes NASA Apollo 13 astronaut Fred Haise, AT&T CEO Randall L. Stephenson, and NBA star Blake Griffin. 
MASTER OF ENGINEERING IN PETROLEUM ENGINEERING
The University of Tula's McDougall School of Petroleum Engineering offers the Master of Engineering in Petroleum Engineering to students seeking careers managing oil and natural gas resources. The program is designed to empower students to launch their careers upon completing the degree requirements. Students interested in research or pursuing further education in the field may consider the university's Master of Science in Engineering or Ph.D. program in Petroleum Engineering. The ME includes a strong practical focus along with limited research opportunities; however, the degree is completed with a master's project in place of a graduate thesis. Students earn a total of 33 credit hours, and students have opportunities for independent study and to take electives outside of their major department. Students have access to extensive research equipment and laboratories, including state-of-the-art computer facilities, a drilling laboratory on the university's North Campus, a cutting transport facility, and a 2,000-foot well available for artificial lift experiments. Qualified applicants will need a bachelor's degree with at least a 3.0 GPA and a score from the Graduate Record Examination. Applicants may apply for admission throughout the year. The McDougall School of Petroleum Engineering is administered by TU's College of Engineering & Natural Sciences. The college's low student-to-faculty ratio helps its 1,800 students achieve their academic and career goals. Over 90% of alumni report landing a job or beginning further studies within six months of graduation. Research within the college is broad and varied. Currently, the college operates 13 research consortia and joint industry projects, including Artificial Lift Projects, the Center for Reservoir studies, the Coiled Tubing Mechanics Research Consortium, the Paraffin Deposition Project, and many more. The university has deep ties to the Presbyterian Church, and that connection is reflected everywhere from degree offerings to the campus' collegiate gothic architecture. The university also places a strong emphasis on community service and student life for its 4,400 enrolled students. The school began as the Henry Kendall College in 1894 and was originally located in frontier territory. It wasn't until the fall of 1907 that the college relocated to Tulsa, OK, and adopted its current name in 1920. Eight years later, the school had opened the School of Petroleum Engineering to take advantage of the region's booming oil and gas industry. The university's location is ideal for petroleum studies. The region is known for producing nearly 3 million barrels of oil a day from the Eagle Ford and Permian Basins located in Texas and Oklahoma. The university strives to welcome students of all backgrounds who demonstrate academic excellence, and the university is committed to expanding the diversity of its student population, which is made up of high achieving students. The average GPA for incoming freshmen is 3.9 on a scale of 4.0, and more than three-quarters of these new students represent the top-10% of their high school class. U.S. News & World Report has noticed TU's academic excellence, rating it as the best national university in the state, and ranking the School of Petroleum Engineering's graduate programs No. 4 in the country. 
MASTER OF SCIENCE IN PETROLEUM ENGINEERING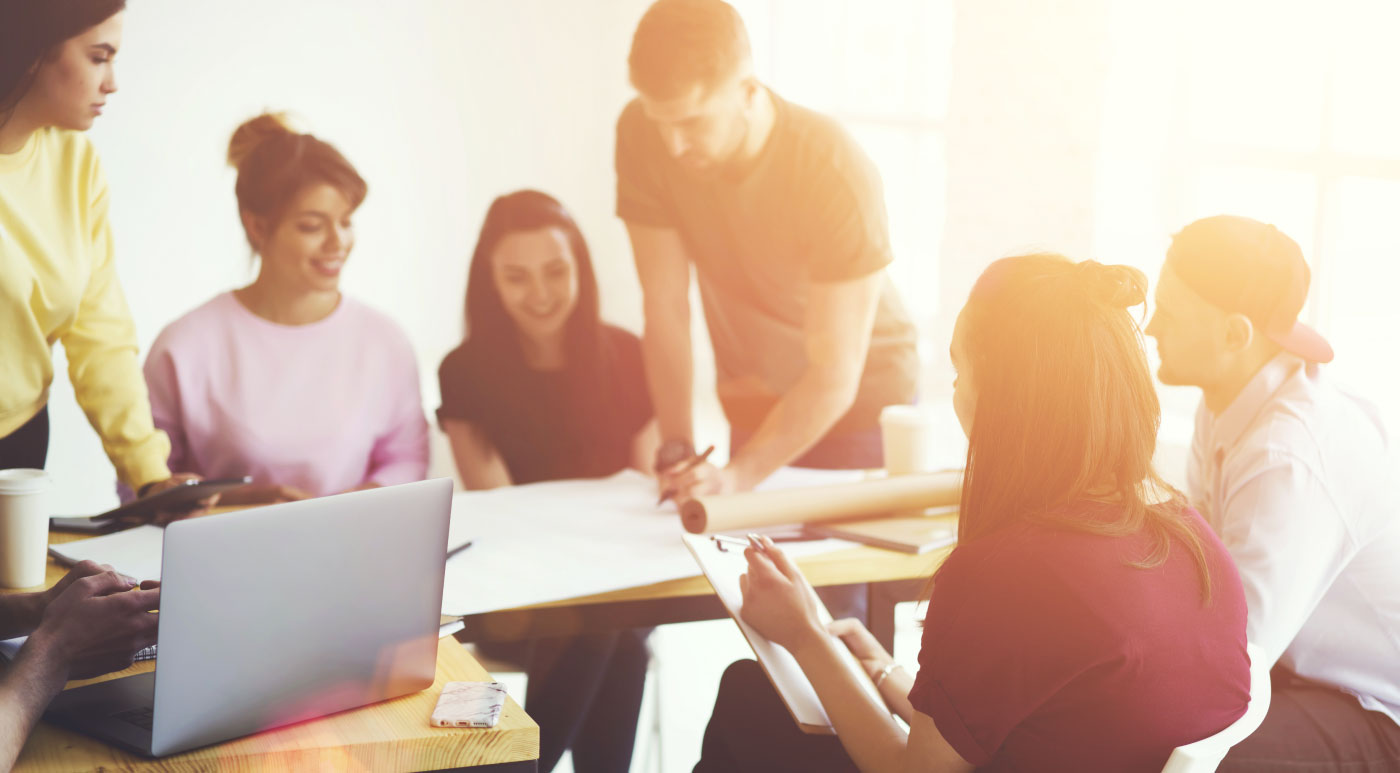 Train for a rewarding and challenging career as a scientist and engineer with the Master of Science in Petroleum Engineering from Stanford University. The MS in Petroleum Engineering curriculum delivers cutting-edge coursework, providing students with the scientific, mathematic, and engineering background to succeed in the petroleum industry. The program offers admission to applicants with a strong background in energy resources engineering. Candidates should also have a mastery of an advanced computer programming language and knowledge of geological fundamentals. All students who enroll in the program will work with a graduate advisor to develop a program proposal for completing the degree. Students will earn a total of 45 units, which includes a core sequence of classes and several advanced, technical electives. In addition to required courses, students without a background in petroleum engineering will complete up to 10 units of introductory petroleum engineering courses. Students will also conduct graduate-level research worth six units toward their degree. Research areas include energy industry management, the flow of non-Newtonian fluids, reservoir engineering, well-test analysis, and more. Students not interested in completing a research thesis may substitute additional electives for the degree's research component. The degree is housed within the university's School of Earth, Energy & Environmental Sciences, also known as Stanford Earth. Roughly 600 students are enrolled in the school's programs, with 400 studying at the graduate level. The school is dedicated to researching environmental issues and developing innovative solutions to meet the energy demands of the future. Several research groups operate within the school, including the Stanford Energy Control Lab, the Geomicrobiology Lab, the Spatial Analysis Center, the Stanford Energy Control Lab, and more. Students also benefit from several industrial affiliate programs operated by the university. The Stanford Center for Carbon Storage, the Basin and Petroleum System Modeling Group and the Natural Gas Initiative all offer opportunities for research and career growth to interested graduate students. Stanford University draws its name from its benefactors and founders, Leland and Jane Stanford. The university was first established in 1891 and has built a reputation as one of the world's leading research universities. Athletics are a significant part of campus life, and the university is part of the NCAA's Division I conference. Stanford holds more team championships than any other Division I school, and athlete alumni have gone on to win 270 Olympic medals in their post-college careers. Today, just under 17,000 students are enrolled in undergraduate and graduate programs at the university. These students take advantage of more than 18 interdisciplinary research institutes, which operate with a $1.6 billion annual research budget. Beyond research facilities dedicated to engineering and petroleum production, the campus houses such world-renown facilities as the Hoover Institution and the Stanford Linear Accelerator Center's National Accelerator Laboratory. Research is supported by more than 20 libraries containing over 9.5 million volumes of books, journals, films, maps, and databases. The school's dedication to academic research has paid off. U.S. News & World Report ranks Stanford as No. 3 among global universities.
MASTERS OF SCIENCE IN PETROLEUM ENGINEERING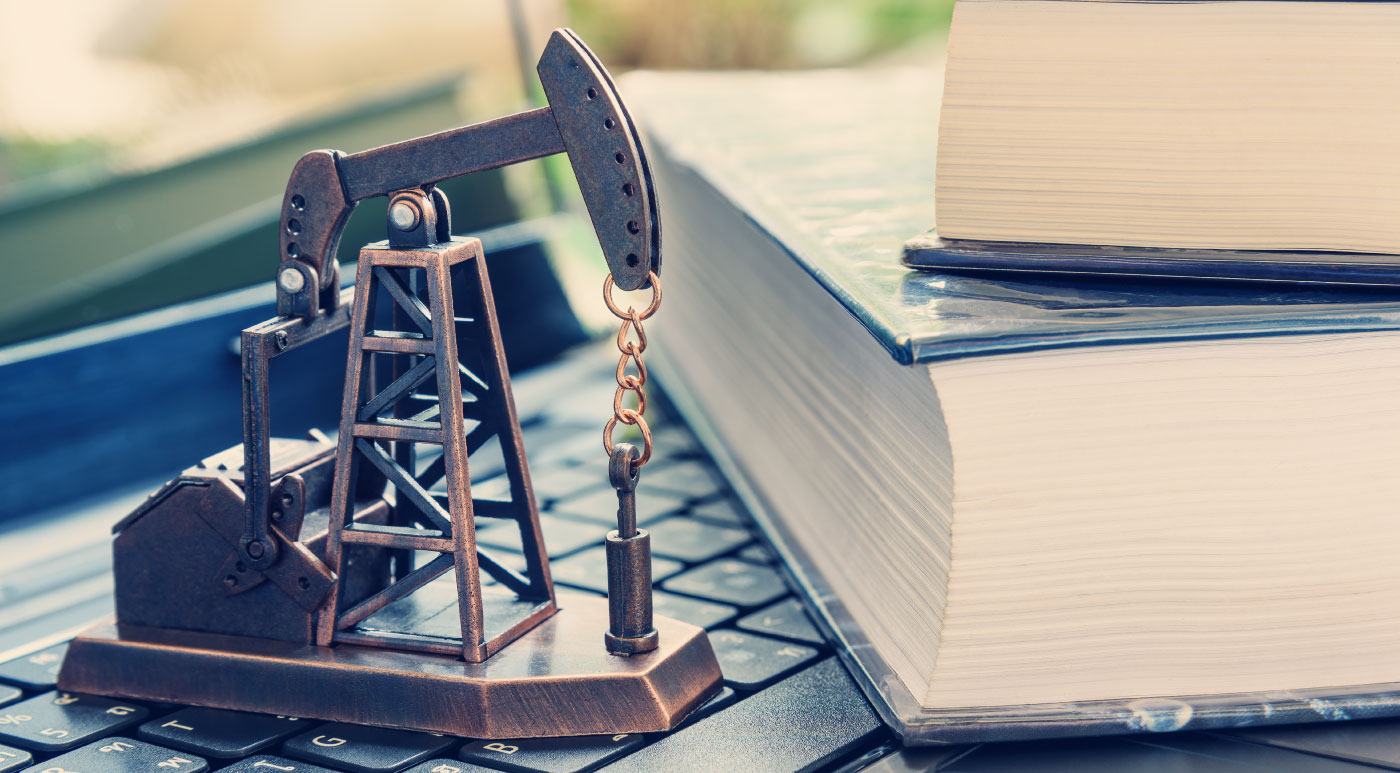 Develop your skills as a petroleum extraction expert with the Master of Science in Petroleum Engineering from the University of Houston. Located in Houston, the university is ideally positioned to provide access to career networking opportunities, while hosting a range of cutting edge facilities and laboratories. UH has offered degrees in petroleum engineering since 2009 with a starting enrollment of just 81. Today, more than 900 undergraduate, graduate, and doctoral students are enrolled in programs offered by UH's Petroleum Engineering Department. The graduate degree program welcomes students with a strong background in math, science, and engineering. Students who enter the program with a degree in civil, environmental, chemical, or mechanical engineering will complete a series of leveling courses designed to introduce the concepts of petroleum engineering. All fully-admitted students will take courses in reservoir engineering, well logging, well drilling and completion, and production operations. The university's Petroleum Engineering Department offers more than 50 classes, giving students an opportunity to design a plan of study that meets their individual career goals. Advanced electives include such courses as the Evaluation of Petroleum Formations, Petroleum Production Economics, Enhanced Oil Recovery, Natural Gas Engineering, and more. In addition to a bachelor's degree, applicants seeking admission to the program will need to submit a recent score from a standard graduate entrance examination, such as the GRE or GMAT. The university also offers a graduate-level certificate program in Unconventional Reservoirs and a Ph.D. program in Petroleum Engineering. Students will be sure they're receiving a top-quality education from UH. The Petroleum Engineering Department has received accreditation from the Accreditation Board for Engineering and Technology, Inc. Beyond accreditation, the department has been hailed as a model partnership between university and industry by the Business-Higher Education Forum. The university itself has offered degree programs since its founding as a junior college in 1927. Today, UH enrolls more than 42,000 students, and its 17 athletic teams are members of the NCAA's Division I conference. In addition to strong research capabilities in petroleum engineering, the university boasts a $150 million budget dedicated to academic and scientific research. More than 40 research centers operate from the UH campus, making it a leading destination for researchers across the globe. The university is dedicated to supporting the energy industry in many ways. On campus, students may hear the BLAZE siren sounding off. Since 1991, the university's Sigma Chi fraternity has operated the old oilfield warning siren. The university is also home an Energy Research Park, which is located on the former headquarters of an old oilfield-services company. UH's Cullen College of Engineering manages the 93-acre site and currently hosts research into diesel emissions, biofuels, wind energy, superconductivity, and petroleum engineering.