Ready to find your ideal master's program?
www.mastersprogramsguide.com is an advertising-supported site. Featured or trusted partner programs and all school search, finder, or match results are for schools that compensate us. This compensation does not influence our school rankings, resource guides, or other editorially-independent information published on this site.
Do you love collecting rocks? Examining the sand as it sifts through your fingers? Traveling to destinations far away to examine the beauty of their mountains, volcanoes, and other geological structures?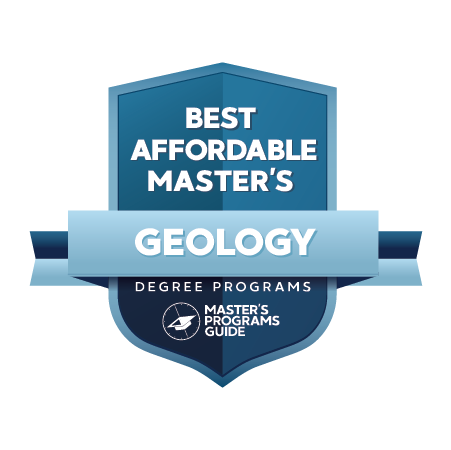 If so, a master's degree in geology might be the right choice for you. 
However, geology is a discipline that's about so much more than just marveling at rocks and volcanoes. It involves conducting research on all of Earth's substances and natural processes to discover all the ways in which people and the environment, both living and nonliving, work together in harmony.
According to the American Geosciences Institute, the number of students pursuing degrees in geology and related fields has steadily increased since 2015. As companies and governments look for ways to improve energy conservation and utilization, to protect the environment, and to find new ways to manage lands and resources, the time has never been better to pursue a master's degree in geology.
As a geologist, you can expect to work in the scientific, technical, and professional realms. You could work for an ancillary field like the oil and gas extraction industry or in mining, or you might work to develop sites for alternative energies like wind and geothermal. 
Although earning a bachelor's degree is the first step you will need to take toward this kind of rewarding career, most geoscientists go on to earn master's or even Ph.D. degrees. You'll take courses in things like mineralogy, structural geology, and petrology as well as in supporting disciplines like engineering, physical science, computer science, and mathematics. 
In some states, you may even be able to work toward licensure. While licensure is not required in most cases and in most states, some geologists offer public services like civil engineering, environmental protection, and regulatory compliance that require licensure—for which a master's degree is almost always necessary. 
Acquiring a master's degree in geology can open the door to a vast array of career opportunities. These opportunities are rewarding both in a tangible and abstract sense. You'll enjoy a salary that's higher than most, and you'll be able to work, in most cases, independently and outdoors. Your work will likely bring you to some of the most breathtakingly beautiful environments in the world.
However, you might be wondering what kind of investment is necessary to enjoy such a fulfilling career. You'll have a significant investment of time in earning your degree—in most cases, completing a master's takes around two years, though it can sometimes take less if you are fully committed to your studies.
There's the financial investment to be considered, too. With the increased attention on the national student loan debt crisis, you might be wondering whether earning a master's is worth it in the first place.
The short answer—it absolutely is. Earning a master's can dramatically improve your lifetime career earnings, with a 2015 study from Georgetown University demonstrating that candidates with master's degrees earn more than $17,000 more per year, on average, than those with just bachelor's degrees.
If you want to earn a master's degree without all the debt, you've stumbled upon the perfect resource. We'll tell you everything you need to know to find the best affordable master's in geology so that you can take steps toward a career you are passionate about—without the extra expense.
See Also: 10 Best Master's in Industrial Engineering
Common Application and Admission Questions
When you have your heart set on a career in geology, it might not matter much to you where or how you earn your degree. You just want to get to work already! 
However, it's important to take the time to thoroughly research all of the colleges and degree options that are out there. Don't apply to dozens of programs. This can be time-consuming and expensive, since most universities charge steep application fees as part of their admissions process. 
Most of the time, it's best to narrow down your list to just three or four schools you like the most. Then, research the requirements of each, since admissions requirements and deadlines can vary significantly between institutions (and even among departments within the same university).
A few admission requirements remain universal, however. You'll need to have completed a bachelor's degree from an accredited university. This doesn't always have to be in geology, though majoring in geology as an undergraduate can give you a significant leg up. Often, schools will require a background in related disciplines, like chemistry, biology, or physics. Even if a related major isn't required, you'll likely need to have a strong background in mathematics and sciences to demonstrate that you will be able to handle the rigors of a graduate-level geology degree.
Not all schools have minimum GPA requirements, though some do. Often, the cut-off sits right around a 3.0 on a 4.0 scale. If your GPA is lower than the listed requirement, don't assume you aren't eligible for admission. Sometimes, you'll just be asked to submit supporting documents, like research or work experience or GRE scores to show that you have what it takes to handle a master's degree.
The GRE, or Graduate Record Exam, is administered by Education Testing Services, Inc. and can be taken at any time (though it's best to take the test no sooner than five years before you plan on applying to graduate school). Give yourself plenty of time to prepare for and take this exam, including time for retakes, if necessary. You'll be assessed on your writing, verbal, and quantitative abilities in three separate sections. Most schools list their requirements for scores on each section on their websites, though some do not have strict cut-off scores.
You may have to submit a medley of supporting materials for your application, too, so start gathering these as soon as you decide you want to attend graduate school. Letters of recommendation are standard—generally, two or three of these are required. They should be from professors, employers, advisors, or other individuals who can speak to your academic ability and work ethic.
A personal statement or essay is also a basic requirement. The individuals who are making a decision on your application want to see that you have strong writing skills, a good work ethic, and research experience. If you're a strong writer—or can show that you have completed significant undergraduate research in geology—your odds of admission will be much higher.
Of course, there are other documents you might need to submit as part of your overall application package, too. Prepare a resume or CV, a detailed list of awards and research projects, and interview responses to be on the safe side. Be sure you've noted each school's application deadlines and check with the admissions departments to ensure that you've checked off all of the boxes before you send in your packet.
See Also: Best Master of Environmental Science
What About Financial Aid & Scholarships?
With all the recent press given to national student loan debt, it's no surprise that a growing number of students are concerned about how they'll make ends meet both during and after the period in which they earn their degrees.
It's true that college can be expensive. In fact, the average cost of an accredited master's degree starts at around $30,000 to $40,000—and those costs rise when you start looking at schools that are more prestigious. 
However, there are plenty of ways to offset the costs of tuition and living expenses when it comes to earning a degree. Choosing a more flexible online program is one way to put a dent in the costs. An online program will allow you to earn your master's in geology without having to leave your current job or relocate to a new city. Since you can take classes from home, you can cross out many of the expenses that are required for attending school, such as paying for room and board or transportation.
Of course, you can also cut costs while attending school at a traditional, brick-and-mortar type program as well. You will want to consider all financial aid and scholarship opportunities that might be available to you.
Start by completing the FAFSA, or Free Application for Federal Student Aid. This document will determine your eligibility for need-based financial aid, such as grants, which do not need to be paid back. Earning a grant is an ideal way to pay for your education since it requires no work commitment on your part—plus, a grant does not accrue any kind of interest. 
You might also consider aid based on academic achievement, such as scholarships. These are less common for graduate students, with most universities reserving merit-based scholarships for undergraduates. Occasionally, you can find scholarship opportunities by checking with local community and civic organizations, as well as your employer. Many employers offer tuition remission programs, too, often in exchange for an agreement to continue working there for a set number of years after you graduate.
Another opportunity only available to graduate students is a fellowship or assistantship. There are several kinds of assistantships to pursue, including research and teaching assistantships. In a research assistantship, you'll have the opportunity to work closely with faculty members in your department. As the name implies, you'll assist faculty members with their research. 
Often, you can apply to work on a project (and with the faculty member) of your choosing. If you receive a teaching assistantship, your work will often require you to be a teaching assistant (TA) for a course or set of courses.
The beauty of an assistantship is that it will provide you with many hours of relevant, real-world work experience before you even complete your degree. You'll graduate with the knowledge and maturity you need to get the job of your dreams. Of course, most assistantships also come with hefty financial aid packages, sometimes paying for the full cost of your graduate degree in exchange for 10-20 hours of work each week.
Expanded career opportunities and a free degree? Sounds like a great deal!
See Also: Best Affordable Master's Degree Programs
How Much Can I Make With a Master's in Geology? 
The big question lingering in many graduate applicants' minds is whether earning a master's degree is worth it—especially in regard to finances. What happens after you finish your degree? Will the salary boost justify the extra expenses and time spent in school?
A master's degree in geology can lead to a career in all kinds of high-paying careers. You might find a job as a geoscientist, working to study the physical aspects of the Earth, like its structure, composition, and processes. The term "geoscientist" is used to describe a laundry list of careers, such as a geologist, geophysicist, geochemist, seismologist, oceanographer, petroleum geologist, and paleontologist. 
Because of this variety, your actual job title and duties will vary, as will your potential salary. However, you'll enjoy a lucrative salary. The average wage for geoscientists in 2020 was around $93,580, according to the Bureau of Labor Statistics. The best-paid workers have jobs that fall into categories such as mining, quarrying, and oil and gas extraction as well as in the federal government.
Of course, you could also find work within the state government, in architectural and engineering services, or for schools and universities. No matter where you choose to look for work, you shouldn't have a hard time finding a job, particularly if you are willing to explore opportunities working in alternative energies. Employment of geoscientists is estimated to grow by about 5% by 2029, a rate that is faster than the national average for all other occupations.
Another job title you could pursue is as a geological and hydrological technician. Though this field isn't quite as lucrative or as common for a student with a graduate degree to pursue, it's an excellent option for someone with limited work experience who is still trying to get his feet wet. You'll support engineers in their work to explore, extract, and monitor natural resources and enjoy an average salary of more than $50,630 per year.
Don't forget about working as a mining or geological engineer, either. In this kind of job, you'll learn how to design mines safely so that minerals can be used in utilities and manufacturing. You'll earn a high salary of around $93,800 per year, with the highest salaries found in oil and gas extraction (though individuals who work for the government or for coal and metal ore mining industries also earn enviable wages). 
Of course, you could leverage your master's degree to get yourself a job with more responsibilities and leadership opportunities. Some geology majors go on to become natural sciences managers, using their experience to supervise the work of other scientists in a laboratory setting. You could work in research and development, manufacturing, or in scientific or technical consulting services. 
No matter what environment you choose, you'll enjoy a high median wage, with the top earners bringing in more than $208,000 (and the lowest 10% still bringing in around $71,400). Again, the employment outlook for this field is excellent, with jobs projected to grow by about 5% by 2029. 
What Are the Best Geology Degrees?
We know that you have educational goals that you're itching to pursue, but you may not know where to start. The editors of Master's Programs Guide utilize a unique ranking methodology based on the following five aspects:
25% Overall Degree Affordability: Average cost of undergraduate and graduate tuition per school
25% Graduation Rate: Number of students who start at the university and actually finish there
20% Earnings Potential: Average mid-career salary of school alumni
20% Selectivity: The number of students who apply versus the number who actually get accepted
10% Online Graduate Offerings: The number of programs offered online in each department
At Master's Programs Guide, we strive to do our best to guide you and your family toward a fruitful academic career. The pursuit of knowledge is a noble one, and we want to help you reach your goals.
Geosciences (M.S.)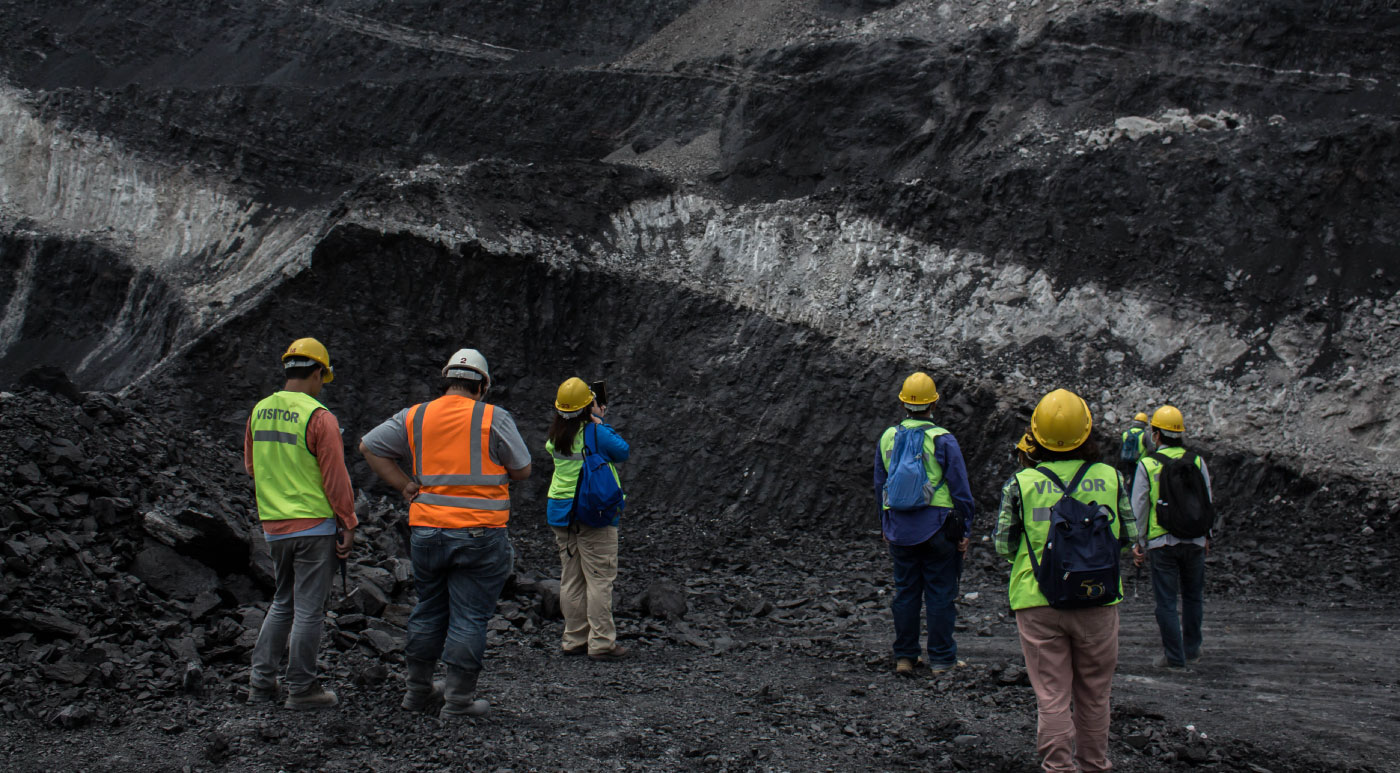 Founded as the Colorado Agricultural College, Colorado State University-Fort Collins is the flagship institution of the Colorado State University System. A large university, the school enrolls more than 34,000 students in over 100 different fields of undergraduate and graduate study. 
If you're looking for a geology degree that will prepare you for a career in research and development, look no further than Colorado State. This school has graduated countless Pulitzer Prize winners, CEOs, astronauts, and more, and spends over $375 million per year, on average, on research projects and efforts.
The College of Natural Science is one of the best in the nation. You'll be able to work in a number of institutes and centers meant to build your understanding of and involvement in the discipline, such as the Energy Institute, the Public Lands History Center (which works in close collaboration with public agencies such as the National Park Service), and the Cooperative Institute for Research in the Atmosphere. 
All said, this school is highly ranked by publications like The Princeton Review, Business Week, Washington Monthly, and U.S. News & World Report. 
The Department of Geosciences at Colorado State University offers two graduate degrees in geoscience—a master of science and a doctor of philosophy. Either can prepare you well for a career in teaching, research, government, or private industry. You'll be able to develop a custom-tailored program of research and coursework to help you meet your professional goals.
You can choose from a variety of scientific specializations, with areas of study including applied geophysics, environmental geology and aqueous geochemistry, petroleum geology, sedimentology, tectonics, structural geology, and many more. You can participate in the school's unique, interdisciplinary approach to prepare you professionally while also exploring global research interests.
All of this work takes place in facilities that are cutting-edge and some of the best in the country. You'll work closely with other students and faculty, enjoying a small and close-knit student-to-faculty ratio. The degree has an excellent, nearly 100% placement rate and an extensive alumni network.
For the master's, you'll complete an average of 30 semester credit hours. You'll complete a thesis with an original research project and complete courses like Advanced Petrology, Microtectonics, Petrophysics and Well Logging, Geostatistics, and Shale Sedimentology. You will even have the opportunity to work on a professional development project for geoscientists that will enable you to hone your skills for a future career.
You don't have to spend a fortune to earn a degree here, either. Tuition and fees are low, with rates starting at $584.40 per credit hour for resident students. You can apply for different types of financial assistance, too, such as grants, scholarships, and assistantships. Graduate assistants receive monthly stipends along with access to some of the best research opportunities on campus.
Thinking about applying? Each application here is evaluated based on its worthiness as a whole, rather than on individual components. However, you'll have the best odds of being accepted if you have a GPA that is higher than 3.3. The GRE is required, with competitive applicants scoring in the 70th percentile. You'll need three letters of recommendation and need to meet a September 1 application deadline for spring admission. 
Master's Degree Program – M.S. in Geology with a Specialization in Petroleum Geology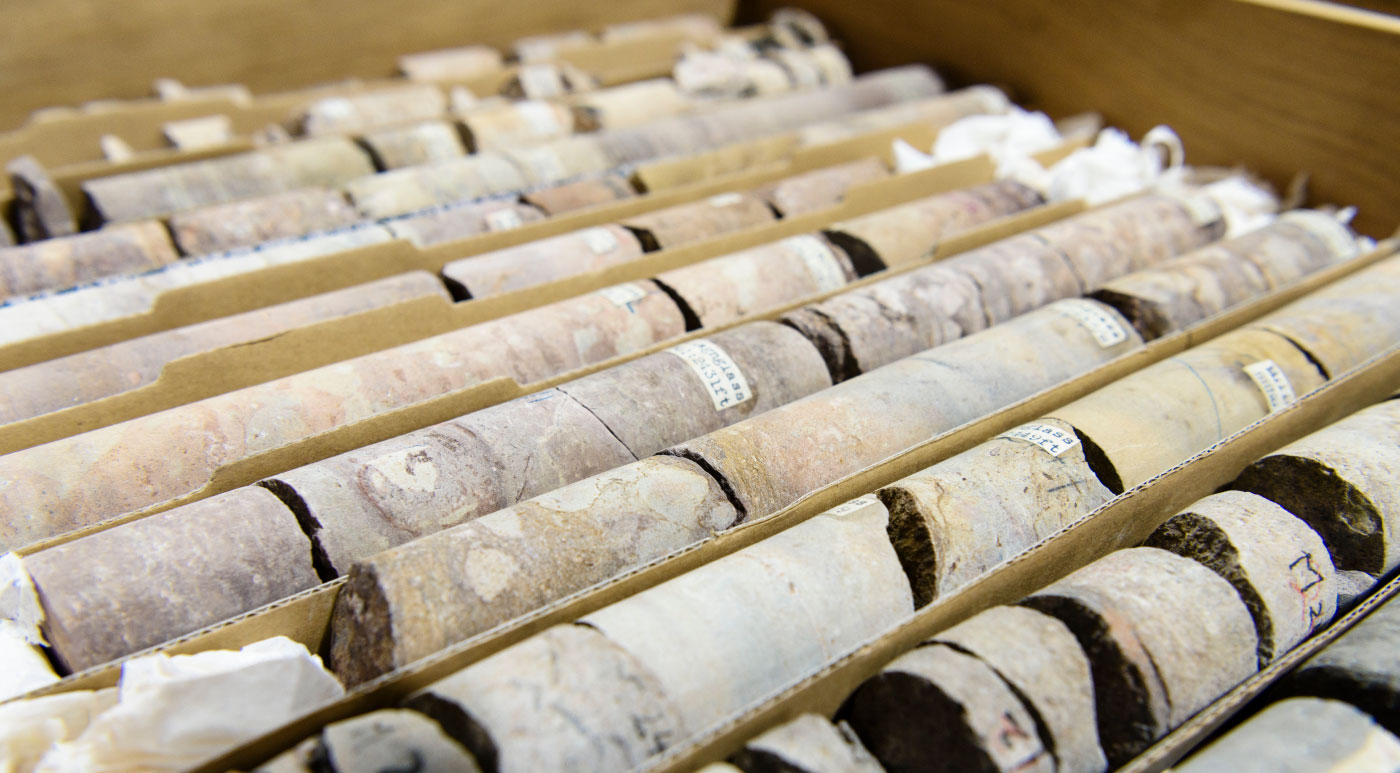 A public research university located in Houston, TX, the University of Houston is the third-largest school in the state of Texas, home to more than 46,000 students. It has more than 282 programs for students to choose from, including those in law, optometry, architecture, pharmacy, and more. Of course, the science programs here are some of the best in the nation.
The Carnegie Foundation has classified this school as an institution with "highest research activity," making it one of only nine schools in the state to have that distinction. There are more than 40 research institutes and centers on campus. Plus, the school maintains active partnerships with countless healthcare, government, and private organizations. 
It is ranked as the 31st top college in the United States by PayScale, and U.S. News & World Report has given the University of Houston top marks as a leading public university. Even The Princeton Review ranks this school highly, listing it as one of the country's best colleges. 
The Master of Science in geology has a specialization in petroleum geology that is perfect for graduate students looking for work in an in-demand field. Operated in cohorts, this program allows students to move through the curriculum with the same group of students throughout. You'll be able to forge strong connections with your peers as you take classes three days per week. Many classes are offered during the weekend, making it a convenient option for busy working adults.
You'll take in-depth courses in interdisciplinary topics like Petroleum Geology, 3D Seismic Exploration, Petrophysics and Formation Evaluation, and Terrigenous Depositional Systems. A final capstone project is also required that will enable you to bring together everything you have learned throughout the duration of your program. 
In total, you'll complete 12 formal courses, or 36 credit hours, along with the aforementioned capstone. The program is a great option for students with undergraduate degrees in geology or geophysics.  
Another unique feature of this program is that it can be completed with corporate or national oil company sponsorships. You'll be able to receive the same high-quality education you might receive on-campus but be able to learn in a more remote setting, upon approval of your employer and the geology department at the University of Houston. 
This affordable degree offers low tuition rates paired with generous financial aid. You'll pay around $412.74 per credit hour as a resident student and have access to financial aid opportunities like graduate assistantships, fellowships, and scholarships. As a graduate assistant, you'll be able to gain valuable teaching experience while also receiving a generous stipend of up to $2500 per month!
Is the master's in geology at the University of Houston the right choice for you? If so, you'll want to consider applying. This cohort-based program has three start dates per year, in the fall, spring, and summer months. Official undergraduate transcripts, GRE test scores, letters of recommendation, and a personal statement are required. You may also need to submit a resume or curriculum vitae.
Geology, M.S.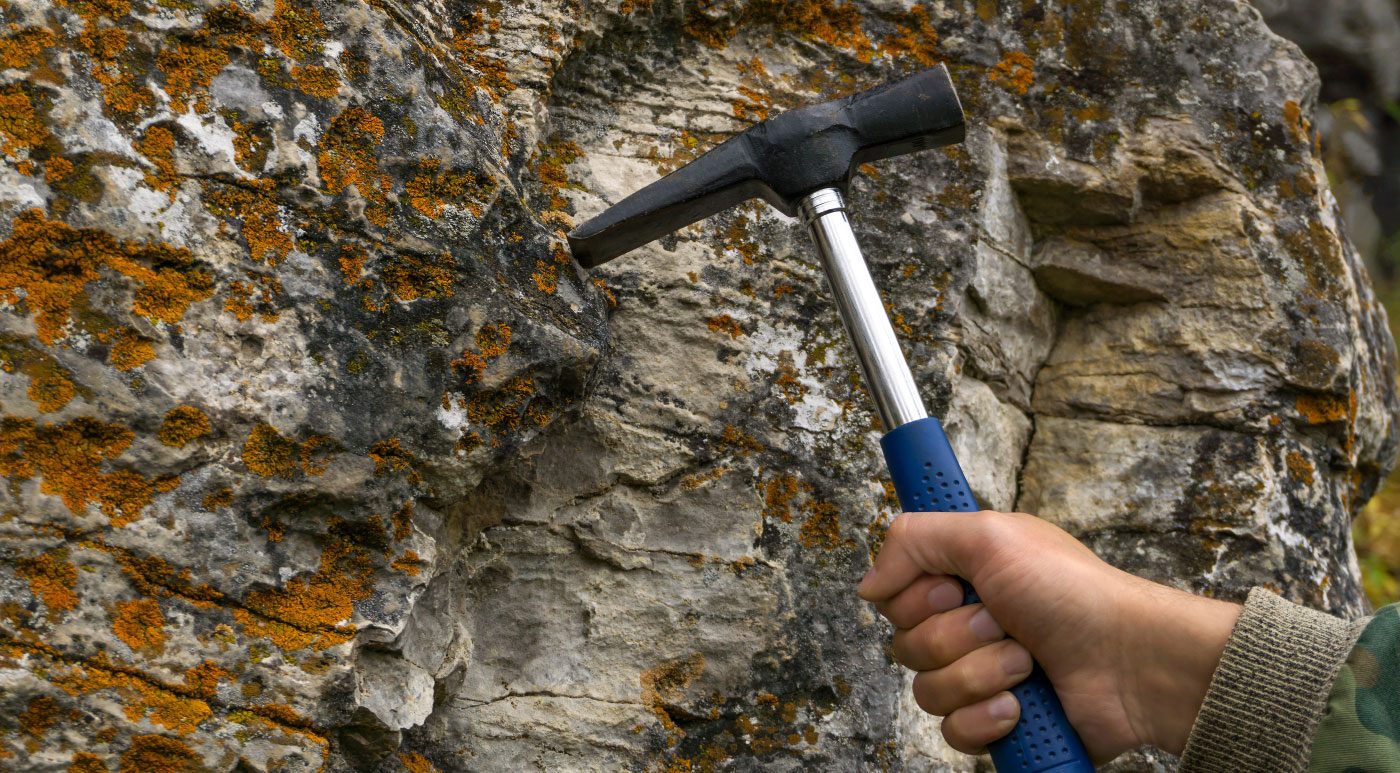 Why attend the University of South Florida, or USF? The real question is, why not?

This school is one of the top public research universities in the country, with campuses in Tampa, Sarasota, and St. Petersburg. One of the dozen members of the state's university system, it's home to 14 colleges with a whopping 180+ majors. 
U.S. News & World Report has ranked this school as one of the top national universities as well as one of the best among public schools. The university has also received top nods from Washington Monthly, QS, Forbes, and many other ranking publications. 
You'll enjoy a close-knit learning environment with a student-to-faculty ratio of just 21:1. While completing your degree, you'll have access to countless facilities and resources at this fast-growing institution, including multiple libraries, tutoring and writing services, a career resource center, laptops, and more. 
The Master of Science in geology here is ideal for students who are looking for advanced geoscience education that will provide a solid platform for eventual Ph.D. work or for joining the professional workforce. You will complete 30 credit hours of study, an impressive 18 of which can be composed of electives.
You will be required to take six credit hours covering research design in geology and geography, but you can then move on to taking courses such as Tracer Geochemistry, Principles of Applied Geophysics, Ecohydrology, Coastal Sedimentation, and Selected Topics in Geology. From there, you can choose between completing a thesis option, an internship, or a comprehensive exam as your culminating experience. 
This degree is extremely affordable, charging the same tuition rate for graduate students regardless of your residency status. You'll pay just $347.91 per credit hour and enjoy access to generous financial aid. Many of these financial aid opportunities are similar to what you would experience if you were a student at any other university. You can apply for departmental or program scholarships or apply for scholarships and fellowships directly through the USF Office of Graduate Studies. 
Many of these awards are available by departmental nomination while others you must apply directly for. There are additional research awards for students to apply for, too, such as the Kreplick Graduate Fellowship and the Graduate Student Success Fellowship. What do all of these awards have in common? 
You'll be provided with outstanding opportunities to work on research and teaching projects in your field of study while also receiving a generous financial award to go toward the cost of your tuition and fees. 
Ready to apply? You do not need to submit GRE scores in order to be eligible for admission, though competition for this program is heavy. You can apply for admission in the fall, spring, or summer semesters, depending on your goals, and will need to have a minimum undergraduate GPA of 3.0 on a 4.0 scale. You'll also need to submit additional documents such as letters of recommendation, a statement of purpose, and a resume. 
Masters of Science (Geology)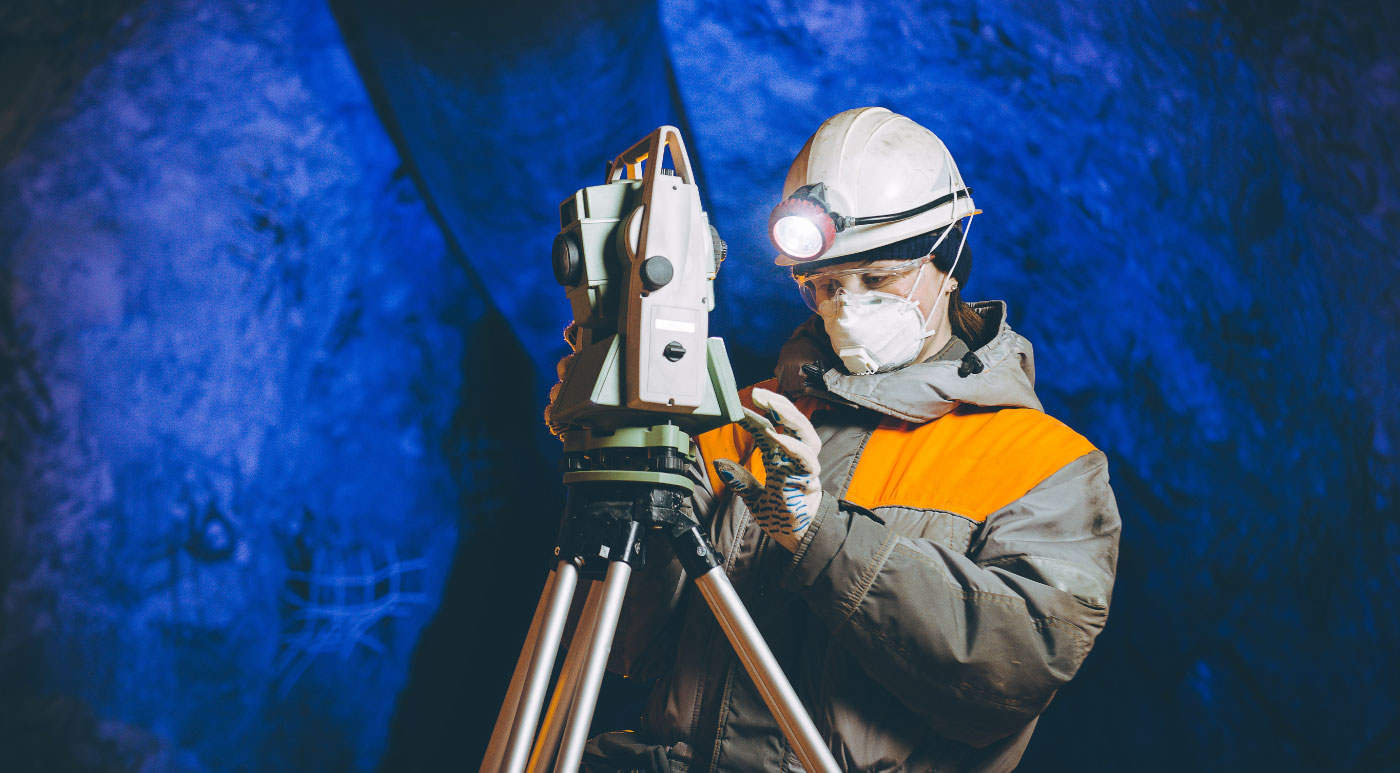 With a mascot named Cowboy Joe, you might think that studying at the University of Wyoming is all fun and games—not meant to be taken seriously. 
Although there's a lot to love about the laid-back, easygoing feel of this western campus, the reality is that the University of Wyoming has a reputation for being one of the country's top space-grant research universities. 
You can choose from more than 120 different degree programs (many of which are offered online or in a certificate format) to help you meet your goals. The university is ranked as a top school by publications like the U.S. News & World Report, Washington Monthly, Forbes, and more.
The Master of Science in geology will require you to complete 26 credit hours of coursework and four hours of thesis credit for a total of 30 hours. It's an in-residence program that includes core courses in topics like Metamorphic Petrology, Geologic Remote Sensing, Paleobotany, Mechanics of Sediment Transport, and Environmental Data Analysis.
There are lots of benefits associated with studying geology at the University of Wyoming. You'll be able to work with a top-notch faculty, enjoying numerous interdisciplinary collaborations within a collegial atmosphere. The department is large, meaning you'll be able to interact closely with around two dozen faculty numbers as you explore exciting research opportunities.
Speaking of research opportunities, the University of Wyoming offers plenty of them! Wyoming itself is a hotbed for unique geological activity, and the faculty at the university regularly conduct research in diverse fields like marine seismology and surface chemistry, doing so locally as well as traveling to study in locations like Greenland and Argentina.
You'll concentrate your research and coursework in nine different areas: structural geology and tectonics, petroleum geology, surface processes, sedimentology, petrology, paleo-science, isotope geology, geohydrology, geochemistry, geophysics and seismology, and more. 
What's even better is that as a student in this program, you'll be able to custom-design your program, choosing classes that best meet your goals by working with your advisory committee and your professors. You'll have access o a challenging, yet supportive, environment that will help you learn through collaboration in state-of-the-art facilities.
Whether you're working in one of the department's cutting-edge computer rooms or conducting research in the aqueous geochemistry and isotope chemistry laboratories, you'll find everything you need here—and more.
Believe it or not, you can tap into all of these resources without having to tap too deeply into your savings. This program is incredibly affordable with low tuition rates and generous financial aid. Almost all graduate students are supported via teaching or research assistantships as well as through endowed or honorary fellowships. The average student pays just $6860 per term, and that's before financial aid. 
Once you've decided that the University of Wyoming is the right choice for you, you'll want to gather your application materials. You will need to submit an online application as well as a fee of $50. You will also need to supply official transcripts, letters of recommendation, and a personal statement. It's best to apply for admission by September 15 for spring enrollment or January 15 for summer or fall admission.
Economic Geology (PSM)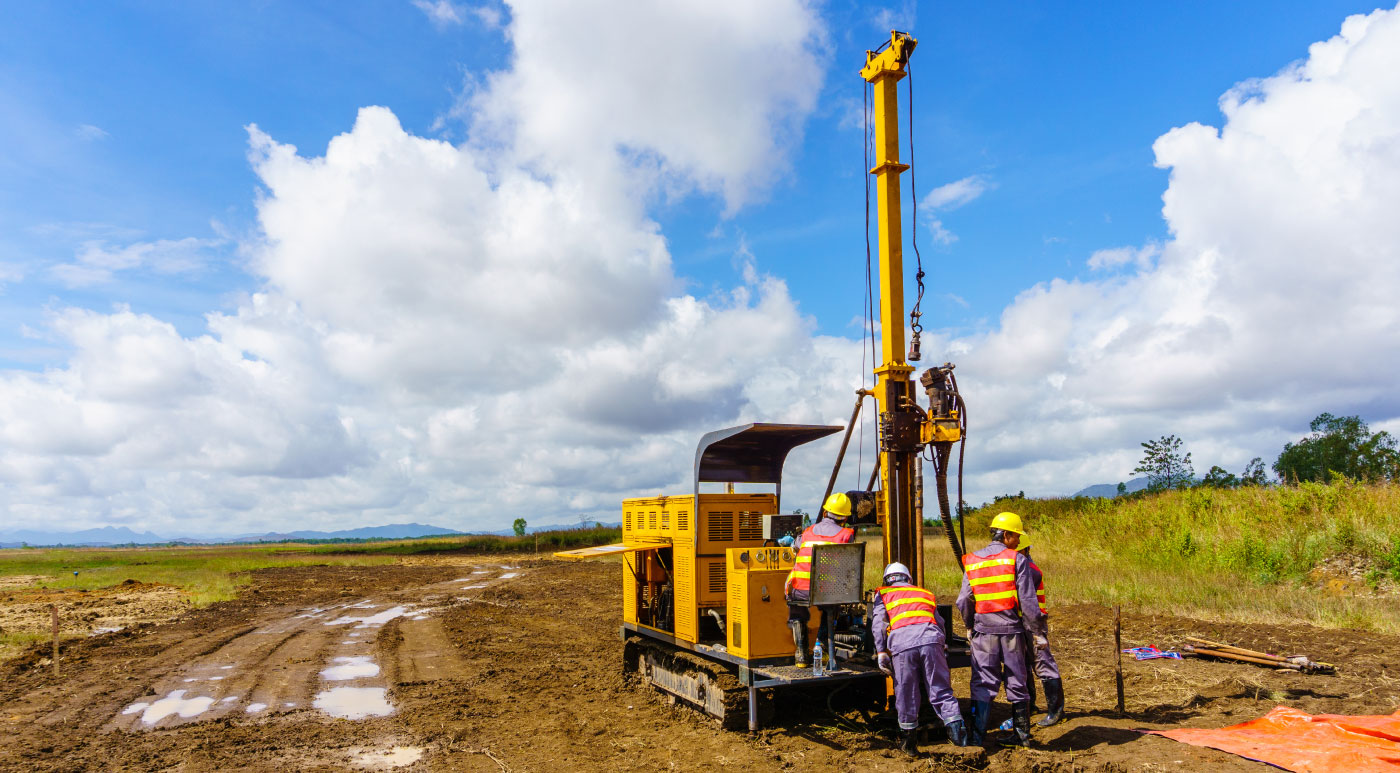 A public land-grant research university, the University of Arizona is located in Tucson, AZ. Founded in 1885, this school was the first school to open its doors in the Arizona Territory. 
If you're looking for a master's degree in geology that goes outside the box, you may want to consider the professional science master's in economic geology at the University of Arizona. This program will provide you with the leadership and technical skills you might need to work at a mineral industry anywhere in the world. 
It's the perfect program for individuals who have already completed their undergraduate study in geosciences as well as those who already work in the minerals industry. It's a career-track program that will get your resume to the top of the pile when it comes time to apply for a management position.
Whether you're interested in technical mining-related activities like production, discovery, and mine closure or you'd rather cover the business and management side of things, this program will prepare adequately for both. Required courses can be finished in just two semesters if you choose to study on a full-time basis. However, it can also be completed part-time. 
You will be able to choose from four emphasis areas in mining geology, development geology, exploration geology, or environmental geology. Your courses will cover three of these four study areas, depending on the options you choose, and include course titles like Geometallurgy, Surface Mine Planning and Design, Foundations of Business for Scientists, Basic Concepts in Mineral Economics, Thrust Belts, Volcanology: Physical Processes and Petrologic Applications, and Field Hydrology Methods. 
Naturally, you will also complete a master's thesis before leaving campus. For this, you'll have to complete a research project and thesis and then present this research in a public meeting.
This affordable program is well within reach for both resident students as well as students from out of state. As a resident student, you'll pay a base tuition rate of just $853 per credit hour, regardless of where you live. There are plenty of financial aid opportunities available, including graduate assistantships that practically cut that tuition rate in half!
You can get help finding funding by contacting the Office of Fellowships and Community Engagement at the University of Arizona. Here, you can get more information on how you can seek out and apply for various fellowships, grants, and other awards to help you finance your research or your studies. 
Applying to the University of Arizona's geology program is not complicated, either. The admissions department here is friendly and ready to help answer any questions you might have. As one of the strongest graduate programs in the nation, it looks for students who are enthusiastic, diverse, creative, and hardworking. You'll need to have a minimum GPA of 3.0 and submit letters of recommendation, a personal statement, and your transcripts. A resume or CV is also recommended, as is a brief summary of your research interests. 
S.M. in Program in Geology, Geochemistry, & Geobiology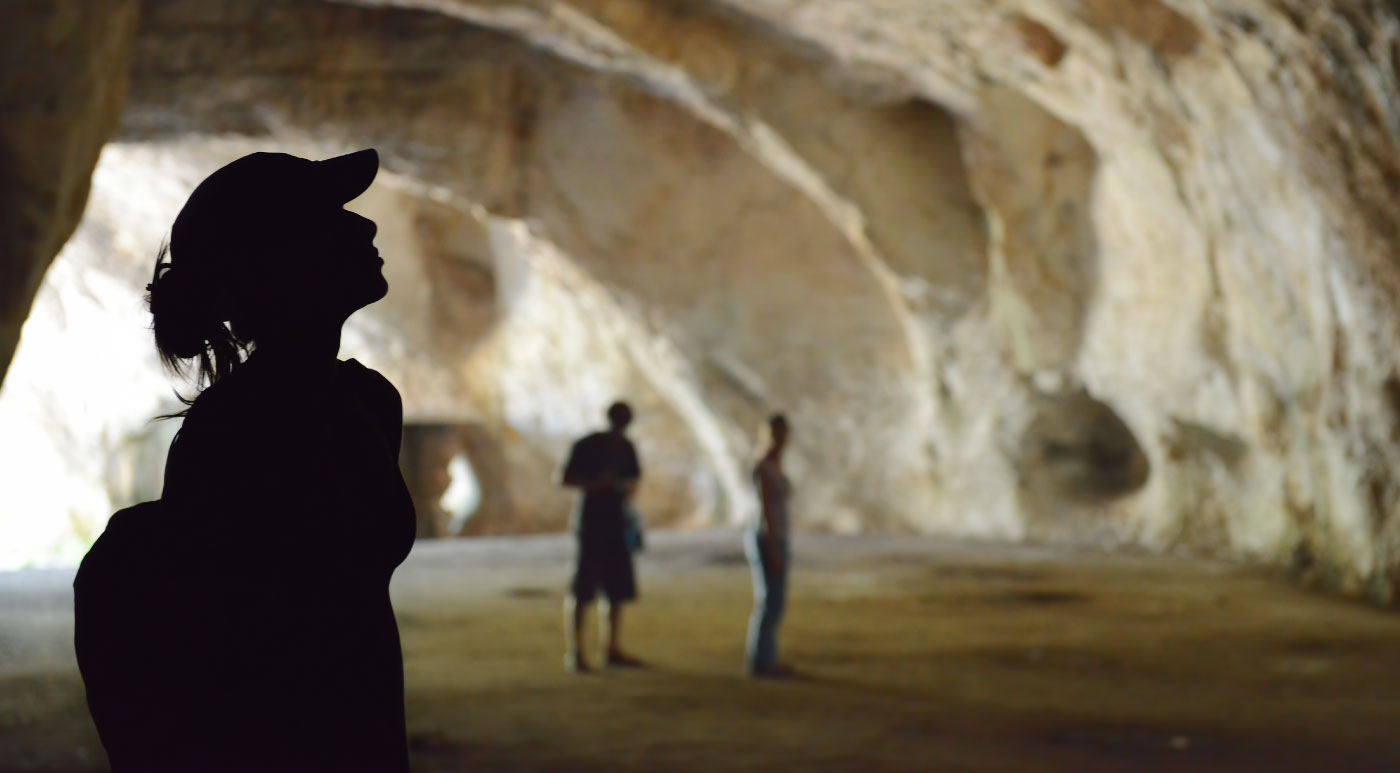 When you think of Massachusetts Institute of Technology, you likely think of its programs in things like engineering and computer science. However, you'll also find a number of other highly-ranked and highly engaging graduate programs—including the one in geology. 
A private land-grant research university, Massachusetts Institute of Technology was established in 1861 in Cambridge, MA. Since its inception, this school has played an integral role in modern science and technology, ranking among one of the most elite academic institutions in the entire world. 
There's no better place to study a major in the sciences than at Massachusetts Institute of Technology. This school has affiliations with nearly 100 Nobel laureates and 58 National Medal of Science recipients. It has strong connections with research facilities, affiliated laboratories, and observatories like the Bates Center, the MIT Lincoln Laboratory, the Broad Institute, the White Institute, and the Haystack Laboratory.
All in all, there are few places better to study as a science major of any kind than at Massachusetts Institute of Technology!
The geology, geochemistry, and geobiology program at Massachusetts Institute of Technology, or MIT, explores the evolutionary relationships between the atmosphere, oceans, and continent, combining three essential earth sciences to help learners become more well-rounded scientists.
You'll be able to explore overlapping interests as a result, with research broken down into five core categories: tectonics, geochemistry and petrology, sedimentary geology, geobiology, and surface processes. 
The program is available as a stand-alone master's but can also be completed as a fifth-year program that will enable you to earn both an undergraduate and graduate degree at the same time. 
You will be able to take a wide array of diverse courses covering all areas of the atmospheric, planetary, and earth sciences. Some unique course titles include Geological, Geophysical, and Chemical Oceanography; Atmosphere, Oceans, and Climate; Seminar in Geophysics: Advanced Methods in Earthquake Location; and Meteorite from Mars Kills Dog: the Inside Story on Planets.
Courses here are highly interdisciplinary and allow you to focus intensely on just one area of study or to pursue a broader path that incorporates multiple fields. 
This affordable program has tuition rates that are somewhat higher than what you might find at other universities on this list. On average, you will pay around $26,725 per term. However, what makes this program so affordable is its generous financial aid options. You can tap into funding opportunities from a variety of resources and in a multitude of forms, including scholarships, fellowships, teaching and research assistantships, federal loans, traineeships, work-study, and more.
In fact, part of what makes MIT so affordable is its commitment to offering external and internal fellowships to students. These cover full or partial tuition, often with a stipend to offset living expenses. Each year, more than 1300 students participate in teaching assistantships alone here. 
To apply, you will need to submit an online application with several supporting documents. Admission is extremely competitive. You will need to submit all of your admissions materials online, including transcripts and letters of recommendation. Most applicants should submit their materials in the fall, as spring admission is limited. You will need to submit GRE scores and, in some cases, a personal essay. 
Master of Science in Geology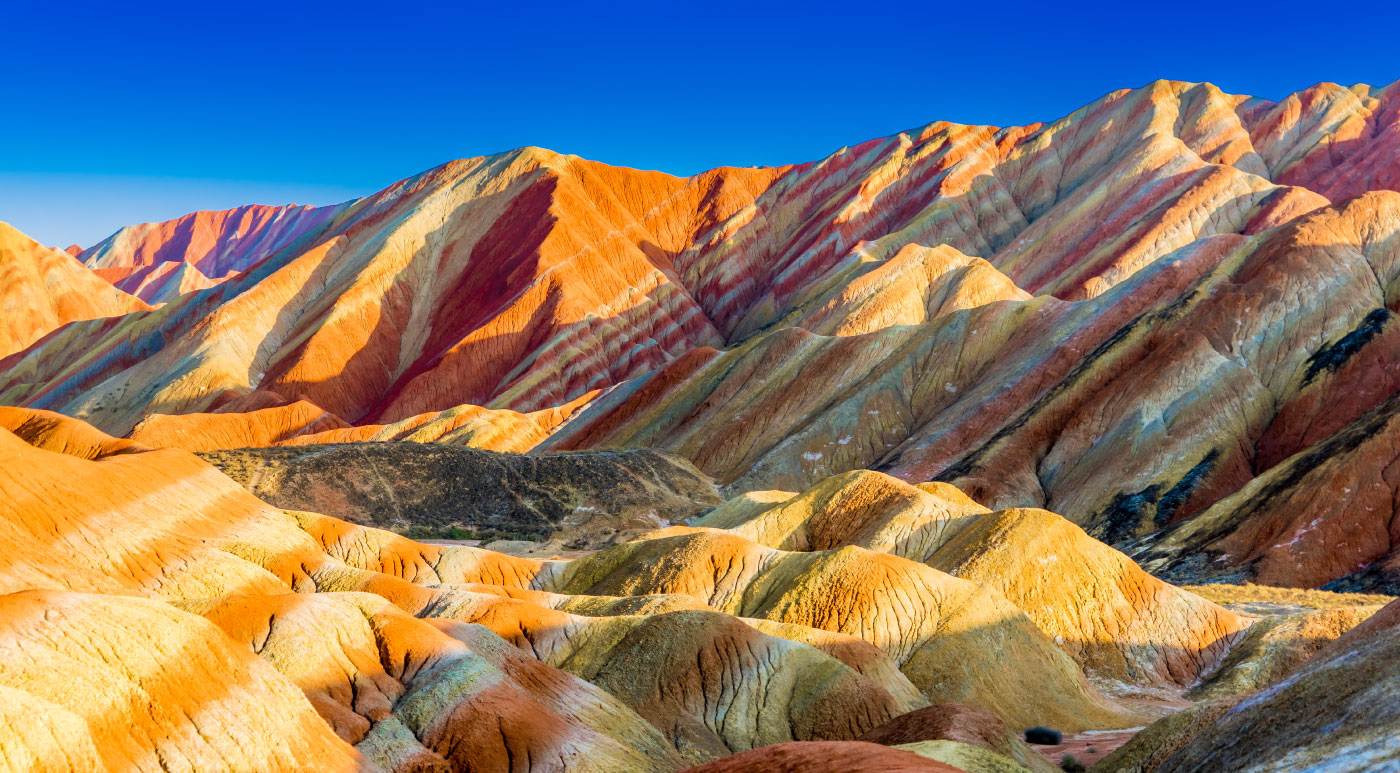 The University of California-Los Angeles is a public land-grant research university located in Los Angeles, CA. It's one of the most prestigious (and the second-oldest!) schools in the vast ten-campus University of California system.
With more than 330 different graduate and undergraduate degrees to choose from, UCLA is often referred to as a Public Ivy. It's ranked among the top public universities in the country and is home to a whopping 55 faculty members who have been elected to the National Academy of Sciences. 
The school is classified among R1: Doctoral Universities-Very High Research Activity. It is ranked as one of the best schools in the world by Times Higher Education World University Rankings, U.S. News & World Report, and SCImago Institutions Rankings, among others. It's also nationally ranked for the excellence of its research publications. 
The Master of Science in geology is offered by the College of Physical Sciences in the Earth, Planetary, and Space Sciences department. It's one of three related degrees in this area, with other options including geochemistry and geophysics and space physics. 
As a full-time student, you will complete around 12 units per quarter for a total of 36 quarter units of credit. You'll be able to take a broad variety of electives as well as core classes such as Seminar: Petrology, Current Research in Tectonics, Seismology and Earth's Interior and Geologic Maps. On average, you'll take about two years to complete your degree when studying on a full-time basis, although you can take longer, if necessary, to complete your degree as well. 
Before you graduate, you must take a final written and oral preliminary examination. This exam must be taken no later than the spring of your second year. It's a pass/fail examination that will determine your eligibility for graduation. You will also complete two written research proposals to cover a potential dissertation topic. 
The geology major is a small, close-knit major that awards about 10-12 diplomas each year. You'll join a diverse group of students, with a student body that is equally broken down between men and women. 
This affordable program costs just $17,486 per year for California residents (and since most students can complete their studies in just a year or two, that's quite the bargain!). Very few students pay the ticket price for tuition, however, since there is generous financial aid available. Tuition and fee remission is available from some employers and you may be able to apply for fellowships, assistantships, and grants as well.
When you're ready to apply to the University of California-Los Angeles, you'll need to start by gathering your required documents. There is no minimum GPA and GRE scores are optional. You can apply in the fall, winter, or spring semester and you must have a bachelor's degree in geology, chemistry, biology, physics, or a related science. You should submit letters of recommendation and official transcripts in addition to your online application. 
Master of Science Degree in Geoscience – Geology Concentration (Thesis)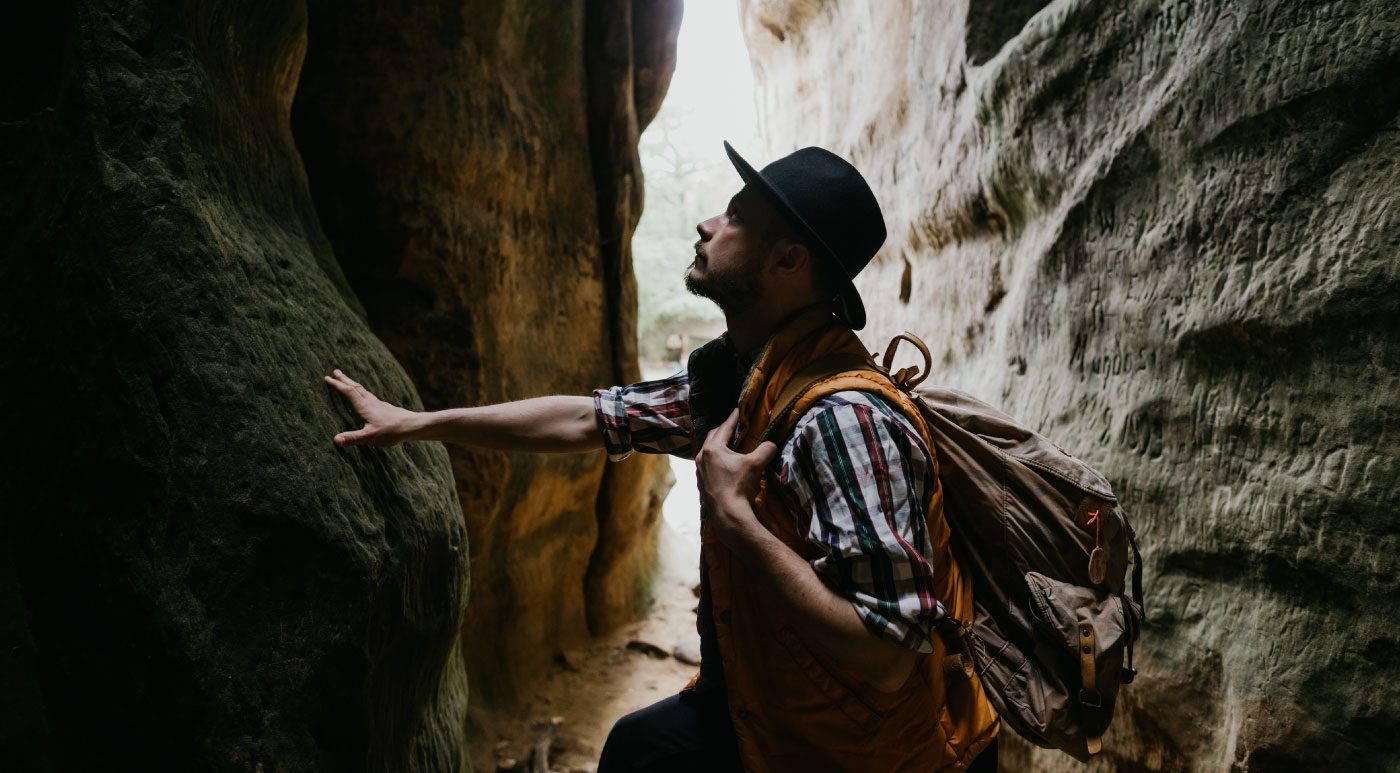 Located in Starkville, MS, Mississippi State University is a public research university that first opened its doors in 1878. This school offers nearly 200 different programs to choose from, spread out among 12 schools and colleges. 
The Master of Science degree in geoscience at Mississippi State University is one of several different concentrations offered by the Department of Geoscience. You can pursue concentrations in things like professional meteorology/climatology, geography, broadcast meteorology, geospatial sciences, and environmental geosciences as well.
Of course, you'll want to look into the many minors offered by the department, too. One of the most popular is the geospatial and remote sensing minor, a cross-disciplinary program that will allow you to enhance and develop your geospatial skills. 
You will take around 30 credit hours of study. Core courses include Applied Geophysics, Subsurface Methods, Structural Geology, Coastal Environments, Geographic Literature, and Resources and the Environment. You will also complete a final thesis research project. 
Don't want to study on campus? No problem! There are numerous online programs you can pursue, too. Most concentrations listed above are also offered online, in addition to teachers in geosciences, an emphasis that is perfect for aspiring educators.
There are both thesis and non-thesis options to choose from as part of this program. The non-thesis programs, considered terminal degrees, will provide you with a more practical education that includes coursework in your discipline of choice. You can even pursue this degree almost entirely online by taking advantage of the distance learning program. When studying online, you may choose from tracks in environmental geosciences, applied meteorology, and teachers in geosciences.
An affordable program, this degree is highly respected for its return on investment. This is due in part of the quality of academics, but also to the broad availability of service, teaching, and research assistantships. You'll be able to work about 20 hours per week toward various academic goals while also receiving a stipend, which is at least $600 per month (typically much more than that). 
Both full- and part-time teaching assistantships are offered to graduate students, allowing you to teach two or three lab sections per week in return for a tuition waiver. As a research assistant, you'll be able to teach labs and work on a research project in a topic of your own choosing. 
The Master of Science degree in geoscience at Mississippi State is competitive, but easy to apply to. The department looks for students who are both diverse and academically strong. You will need to submit an online application and a fee of $60. You'll need to submit transcripts along with contact information for three recommenders. You should write a statement of purpose and submit a writing sample, resume or curriculum vitae, and GRE test score as well. 
Master of Science in Geology & Geophysics
Often referred to simply as LSU, Louisiana State University and Agricultural and Mechanical College is a large public land-grant university located in Baton Rouge, LA. It was first founded as the Louisiana State Seminary of Learning and Military Academy, but today it offers so much more to prospective students.
Enrolling nearly 30,000 students, the school is the most comprehensive in the state and has hundreds of programs to choose from among 14 distinct, award-winning colleges. It's also known for its commitment to scientific research, housing extensive research facilities and operating nearly 800 different sponsored research projects. These projects are funded by national agencies like the National Science Foundation, the National Aeronautics and Space Administration, and more.
If you're looking for a master's in geology that will really allow you to get your hands dirty—both in the lab and in the field—you should look no further than the Master of Science in geology and geophysics at Louisiana State University. This program consists of 30 credit hours of study and requires an independent research project or thesis. You'll complete your thesis under the guidance of a faculty member and from various members of the thesis committee.
Most students are able to complete their studies in just two academic years, with most completing internships during the summer in industries like oil and gas or environmental sciences. You will take classes such as Principles of Geology, Statistics and Graphics with MATLAB, and Igneous and Metamorphic Petrology, just to name a few. 
You can customize your degree even further by adding on a tailored graduate certificate in applied depositional geosystems. This highly specific, in-depth certificate will provide you with the preparation you need for a career in the oil and gas industry. 
You'll enjoy a myriad of support services as a graduate student at LSU. From the writing center to free tutoring, you'll have plenty of helpful resources to tap into. Among these is the Handshake at LSU. This unique service is a modern career platform that exists entirely online. You'll be connected, both as a student and alumnus, to job opportunities, career events, and other resources.
This affordable program has low tuition rates and plenty of financial aid available for students who qualify. For some opportunities, you will be automatically considered. For others, you will need to submit an application. Consider applying for graduate assistantships here, most of which are offered at the time of enrollment.
You can also pursue tuition-savings programs such as Academic Common Market, which will allow you to enroll at LSU as an out-of-state student without having to pay out-of-state rates. 
Ready to apply? You will need to submit an online application along with a statement of purpose and a resume or CV. You'll also need to submit a writing sample and official transcripts. Three letters of recommendation are also required. It's recommended that you contact a department faculty member to become your advisor prior to admission. 
That way, you can identify potential areas of research that you might want to investigate while you are a student here. There are two admissions deadlines you can apply for each year, one in the fall and one in the spring. 
Master of Science in Geology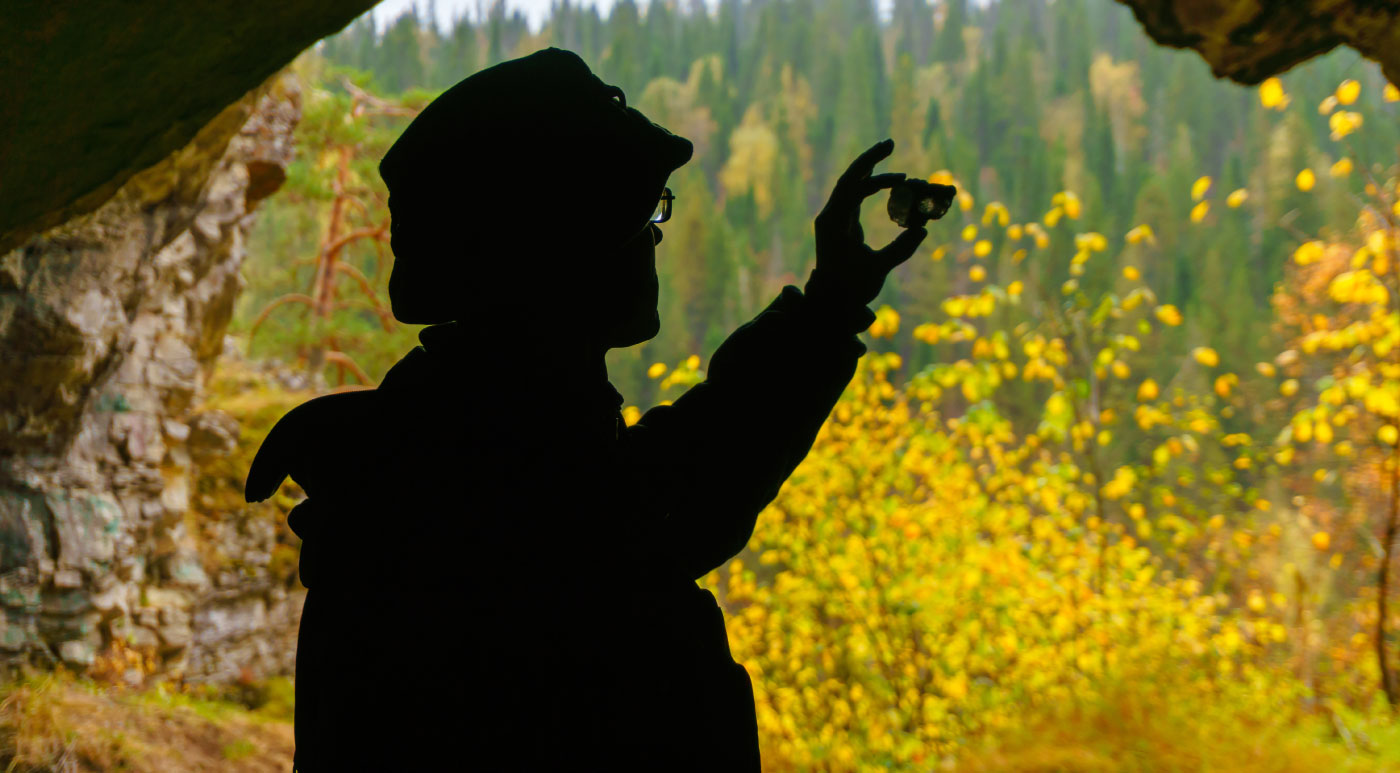 Texas A&M University-College Station, sometimes referred to as just TAMU, was founded in 1876 and is the flagship institution of the Texas A&M University System. This school has the second largest student body in the United States and is designated as a land, space, and sea-grant university. In fact, it's the only school in all of Texas to hold all three designations.
This distinction is a testament to the wide range and depth of research that occurs at this university. Ongoing projects here are funded by organizations like the National Science Foundation and many others. As a result of this academic prestige, the school is ranked as one of the country's top universities by ranking publications like Times Higher Education Supplement, U.S. News & World Report, Washington Monthly, and more. 
The Department of Geology and Geophysics at Texas A&M University is a balanced program that includes plenty of opportunities for outreach and service, graduate teaching, and research. You'll be able to explore the core concepts of geology and focus specifically on research investigation into topics of your choosing. 
The Master of Science In geology is granted as a thesis option only, allowing you to explore research in topics like sedimentology and stratigraphy, deep crust and mantle dynamics, petroleum geology, tectonophysics, structural geology, and isotope geochemistry, just to name a few. 
All in all, you'll complete around 32 credit hours of study. If you want a more customized, focused program of study, you might choose to complete the online certificate in petroleum geoscience as a complement to your degree. It requires just an 18 semester course of study, along with lectures, workshops, and field trips that will help you learn about pressing issues in petroleum exploration. 
In many cases, when studying online, you can complete your study in as few as 18 months. Courses start five times a year with enrollment dates in the spring, summer, and fall months. 
Tapping into all of these Royces—and receiving a world-class education—doesn't have to be expensive. At Texas A&M, you'll be met with a low overall cost of attendance. The average student pays just $27,840 for all tuition and fees in a given year. You will also have access to countless types of financial aid, from grants and scholarships to student loans. 
In addition to the typical types of financial aid offered by major universities, Texas A&M also offers awards like the Texas Aggie Graduate Grant and graduate assistantships and fellowships. For these, you will typically need to work an average of 20 hours per week in teaching and research positions. 
If Texas A&M University's Master of Science in geology checks off all the boxes on your list, you'll want to gather up your list of application materials in advance. You'll need to submit official transcripts from your undergraduate education along with GRE test scores, letters of recommendation, a statement of intent, and a resume or CV. 
OTHER NOTABLE PROGRAMS 
#11. University of Wisconsin-Madison
Location: Madison, WI 
Degree: Master's Degree in Geoscience
Net Price: $12,010
#12. Massachusetts Institute of Technology
Location: Cambridge, MA
Degree: S.M. in Program in Geology, Geochemistry, & Geobiology
Net Price: $54,976
#13. University of Pennsylvania
Location: Philadelphia, PA
Degree: Applied Geosciences, MSAG
Net Price: $38,630
#14. Cornell University
Location: Ithaca, NY
Degree: Geological Sciences M.S. (Ithaca)
Net Price: $29,584
#15. University of California-Los Angeles
Location: Los Angeles, CA
Degree: Master of Science in Geology 
Net Price: $12,946
#16. University of North Carolina at Chapel Hill
Location: Chapel Hill, NC
Degree: M.S. Degree in Geological Sciences
Net Price: $12,212
#17. Boston College
Location: Chestnut Hill, MA
Degree: Master of Science Graduate Program in Earth and Environmental Sciences
Net Price: $29,512
#18. Case Western Reserve University
Location: Cleveland, OH
Degree: M.S. Degree in Geological Sciences
Net Price: $45,204
#19. University of Georgia
Location: Athens, GA
Degree: Graduate Programs in Geology (M.S.)
Net Price: $10,982
#20. University of Rochester
Location: Rochester, NY
Degree: MS in Geosciences Program
Net Price: $40,328
#21. University of Illinois at Urbana-Champaign
Location: Champaign, IL
Degree: Geology, MS
Net Price: $18,126
#22. Texas A & M University-College Station
Location: College Station, TX
Degree: Master of Science Geology
Net Price: $9,812
#23. Southern Methodist University
Location: Dallas, TX 
Degree: Geology, M.S.
Net Price: $47,024
#24. Brigham Young University-Provo
Location: Provo, UT
Degree: Geology, M.S.
Net Price: $7,080
#25. Florida State University
Location: Tallahassee, FL 
Degree: Geology Graduate Degree M.S.
Net Price: $11,553