Ready to find your ideal master's program?
www.mastersprogramsguide.com is an advertising-supported site. Featured or trusted partner programs and all school search, finder, or match results are for schools that compensate us. This compensation does not influence our school rankings, resource guides, or other editorially-independent information published on this site.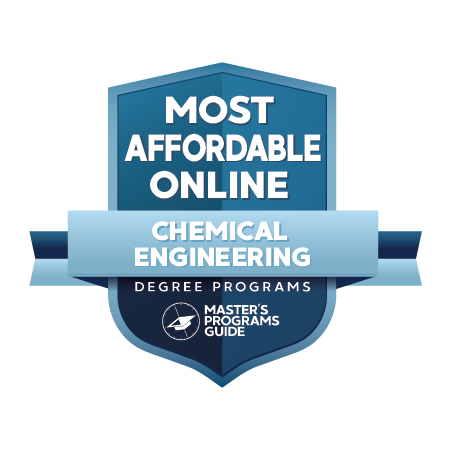 According to American writer and biochemistry professor Isaac Asimov, "Science can amuse and fascinate us all, but it is engineering that changes the world."
This quote holds true for anyone who wants to be a chemical engineer and play a positive role in shaping the future world. From researching fuel production and studying air quality and thermal activity to evaluating equipment and processes to ensure they meet adequate safety regulations, chemical engineers have a large collection of duties and responsibilities.
Chemical engineers apply the principles of chemistry, biology, physics, and mathematics to solve critical problems that complicate the production or use of chemicals, fuel, drugs, food, and large numbers of other products. They also play a leading role in the development and design of the manufacturing process. They essentially make decisions that impact our lives. As the world becomes more innovative, chemical engineers will use new technology to seek answers to the challenges that could determine our environment's future.
With an online master's degree in chemical engineering, you will practice and apply the skills you've learned in the virtual classroom in real-world situations. You will also apply engineering principles to solve the physiological and medical challenges that are arising in the world today, such as the coronavirus. You will have the opportunity to specialize in different disciplines of chemical engineering, such as biomedical engineering, environmental chemical engineering, and pre-medicine engineering. You will take courses in pulp and paper technology, thermodynamics, transport phenomena, chemical reaction engineering, and process dynamics and control.
The coursework will be rigorous and demanding with the principle goal of teaching you the most advanced concepts so you can succeed in your future career as a chemical engineer. You will get insight and education from highly respected faculty who have actual experience in the field and will share with you the knowledge that will help make an impact. Through online coursework, you can balance your work and school schedule effectively and study at your own pace. You can earn internships and put together projects that will only benefit you and your career.
The field of chemical engineering is one of the most rewarding in terms of salary and one of the fastest-growing. According to the Bureau of Labor Statistics, chemical engineers make over $100,000 per year on average. Over the next ten years, the need for chemical engineers is expected to grow between 5% and 10%. With the rise in technology, and as more challenges arise, the need will only increase with time.
There is an abundance of careers you can choose with a degree from one of the 20 most affordable online master's degrees in chemical engineering. According to Glassdoor, you can pursue careers in any of the following:
Process engineer
Chemical engineer
Production chemical engineer
Chemist
Physicist
Quality assurance engineer
Field engineer
Getting a master's degree can be a significant achievement in your life. In 1970, barely 200,000 Americans held a degree higher than a bachelor's. In the present day, over 20 million employees hold a master's degree, according to the latest U.S. Census data. That is an increase of 22% from what it was 20 years ago for adults over the age of 25. This is the future of education; graduates are more competitive and are cognizant of the fact that getting a graduate degree can separate them from the competition. A master's in chemical engineering also prepares you adequately for a doctorate degree, which more students are pursuing each year.
Some of the programs below include a research thesis as a requirement to graduate, while other programs give you a non-thesis option, such as a capstone project or internship that can go in its place. Below, we go over some of the things you can expect when applying for a master's degree, such as tuition, scholarship information, and financial aid. We also wanted to give you an idea of what to expect as far as salary expectations go and the overall benefits of earning a degree from one of the top 20 most affordable master's degrees in chemical engineering.
See Also: 10 Best Master's in Industrial Engineering
COMMON APPLICATION AND ADMISSION QUESTIONS
The application process for graduate school in chemical engineering is not only a critical part of the process, but it's also a competitive one. You will want to make your application and personal statement stand out. Your academic work will need to be stellar and the GRE is something to take very seriously as those scores could play a pivotal role in your acceptance. A maximum effort must be put in during the whole application process. The top schools on our list don't just accept anyone.
So what is the best advice if you have an essay or personal statement that you want to be perfect? Simply put, be creative. When you write your essay and/or cover letter, make yours stand out. What makes you unique? What story do you have to tell that will showcase your strengths? Compose an anecdote from a life-changing experience or a time in your life that would help show admissions departments who you truly are and why you deserve a spot in their graduate program. This is your chance to illustrate your personality. Talk to them. Make it personal. Make them feel you're right there in the room.
The admissions requirements for every school are different. In our list of the 20 most affordable schools in chemical engineering, we highlighted some of the key documents and eligibility requirements that each school adheres to. However, always check with the admissions counselor in the engineering department at the school you are applying to and make a checklist so you can verify that you have all the required documents. One missing document could ruin your application. Stay organized and make sure you know your deadline date.
Every program treats the GRE exam differently. However, most chemical engineering colleges require it because of the magnitude and competitiveness of the degree. While some schools don't require it, most do, so make sure if you haven't taken it yet that you prepare to sign up and study to take it. There are some schools that waive it if you meet certain requirements, like a high GPA in your undergraduate coursework.
Additionally, prepare a professional and detailed resume. It's a good idea to send one along with a cover letter regardless of whether the university requires it or not. It's another opportunity for you to showcase yourself and why you would be an asset to the program. Make sure that you are as thorough as possible in describing your professional and educational experience, and that your cover letter and resume are neat and organized. It is always a benefit to have one or two extra sets of eyes look over it, such as an English professor from your undergraduate institution.
Research all you can about the university and know as much about it as possible. Showcase this in your cover letter and your interview, should the school require it. You will want to illustrate that you have a good knowledge of the chemical engineering program at the university and what assets you will bring if you are accepted.
Finally, have an open mind. We all have our dream school we want to go to, but we must also factor in which schools will give us the best chance of advancing our career while also giving the best value. These schools on our list will provide a combination of value and education. Make a list of pros and cons for your top school of choice and don't ever look back on your decision. Research the faculty and look for students' comments on how they perform as educators.
See Also: Best Online Masters in Chemical Engineering
WHAT ABOUT FINANCIAL AID AND SCHOLARSHIPS?
Master's degrees are not cheap by any means. They are more expensive than bachelor's degrees at most high-level institutions. Before you apply, make sure you can afford it. The schools on our list are some of the best and affordable programs out there, but they still will cost a lot of money. Fortunately, there are options out there to help pay for your education should you need assistance.
First, if you have a very strong GPA from your undergraduate institution, pursue a scholarship. There are hundreds of scholarships, especially in Chemical Engineering programs. Many of these scholarships will help pay for some, if not all, of your university tuition. Some of the best scholarships you can pursue with a master's degree in chemical engineering include the following, according to Scholarships.com:
ACF Woodcock Family Education Scholarship Program
ASNT Fellowship Award
Blacks at Microsoft Scholarship
Cameron Impact Scholarship
Davidson Fellows Scholarship
First Responders Children's Foundation Scholarship
Jesse L. Jackson-Fellows Toyota Scholarship
Marie Curie Scholarship (up to $80,000)
Regeneron Science Talent Search Scholarship (up to $250,000)
The Collegiate Inventors Competition (up to $100,000)
The Robert Noyce Scholarship
Woodrow Wilson Teaching Fellowship
Another option you may want to look into is financial aid. Many students take advantage of this opportunity to help them pay for their graduate school. Fill out the Free Application for Federal Student Aid (FAFSA), provide your social security number, and submit your federal tax records, your income information, and all of your bank statements. After your application is fully reviewed, you will receive a letter on whether your financial aid application was approved and for how much.
Another good way to receive financial help is through your employment. Many workplaces have tuition reimbursement programs for graduate programs. Check with your human resources department to see if they can help assist you with funding for graduate school. Additionally, many employers will help fund your higher education if they see leadership qualities in you. With online learning, you don't have to miss work; rather, you can head home every day and work on your studies at night. If you're already in the chemical engineering industry, you will be able to use what you learn from school and apply it to your job on a daily basis.
Student loans are another way that many students fund their education. While we recommend this as a last resort—because it can take a long time to pay off—it's worth it if you are driven to be successful in your career. According to U.S. News & World Report, the following banks and loan companies are the best places to apply for a student loan:
Citizens Bank
CommonBond
Discover
Earnest LendKey
Laurel Road
Many of the banks on our list above can offer loans of up to nearly $21,000 for your master's degree. Check the interest rate on your loan to verify it's not too high and is something that you can afford.
The bottom line is don't let money be the major issue keeping you from pursuing graduate school. There are many ways to get assistance. If you want it bad enough, go out there and find a way to make it happen! Utilize every option and resource so you can get the best possible education and advance your career.
See Also: Best Petroleum Engineering Schools
HOW MUCH CAN I MAKE WITH A MASTER'S IN CHEMICAL ENGINEERING?
Chemical engineers don't just work in one area; they work in an assortment of different operations. Some work in the medical field improving the efficiency of medical needs while others strive to improve the environment by researching methods in which we can improve air quality and conservation.
Chemical engineers establish safety procedures for those working with dangerous liquids and chemicals and develop processes for separating factors of gases and liquids. They estimate production costs for management and play a leading role in conducting tests and monitoring the performance of different processes throughout production.
Chemical engineers are some of the highest-paid careers in the country. According to the Bureau of Labor Statistics, the average annual salary of a chemical engineer is just under $105,000 per year. With added experience over time and a master's or doctorate degree to go with it, that salary is likely to be even higher. There are other careers you can pursue as a chemical engineer in other industries that offer a very beneficial salary. According to CollegeGrad, some of those industries include the following:
Petroleum and coal products manufacturing, $113,000/year
Research and development, $108,000/year
Engineering services, $108,000/year
Wholesale trade, $103,000/year
Pharmaceutical and medical manufacturing, $101,000/year
Some other positions you can work with a master's in chemical engineering include being a materials scientist which makes an average of $76,000/year, according to Study.com. The highest job growth in the field, according to Study.com, is with environmental scientists and specialists. These occupations make just $70,000/year and are expected to see a growth of 11% over the next 10 years.
Most chemical engineers work in laboratories or in offices. They also may spend some time at industrial plants, refineries, and other facilities. They directly monitor or manage operations in an effort to solve onsite problems. Nearly all chemical engineers work full-time and even overtime and on weekends.
WHAT ARE THE BEST CHEMICAL ENGINEERING DEGREES?
We know that you have educational goals that you're itching to pursue, but you may not know where to start. The editors of Master's Programs Guide utilize a unique ranking methodology based on the following five aspects:
25% Overall Degree Affordability: Average cost of undergraduate and graduate tuition per school
25% Graduation Rate: Number of students who start at the university and actually finish there
20% Earnings Potential: Average mid-career salary of school alumni
20% Selectivity: The number of students who apply versus the number who actually get accepted
10% Online Graduate Offerings: The number of programs offered online in each department
At Master's Programs Guide, we strive to do our best to guide you and your family toward a fruitful academic career. The pursuit of knowledge is a noble one, and we want to help you reach your goals.
Check out our ranking of the 20 most affordable online schools in chemical engineering!
Master of Science in Chemical Engineering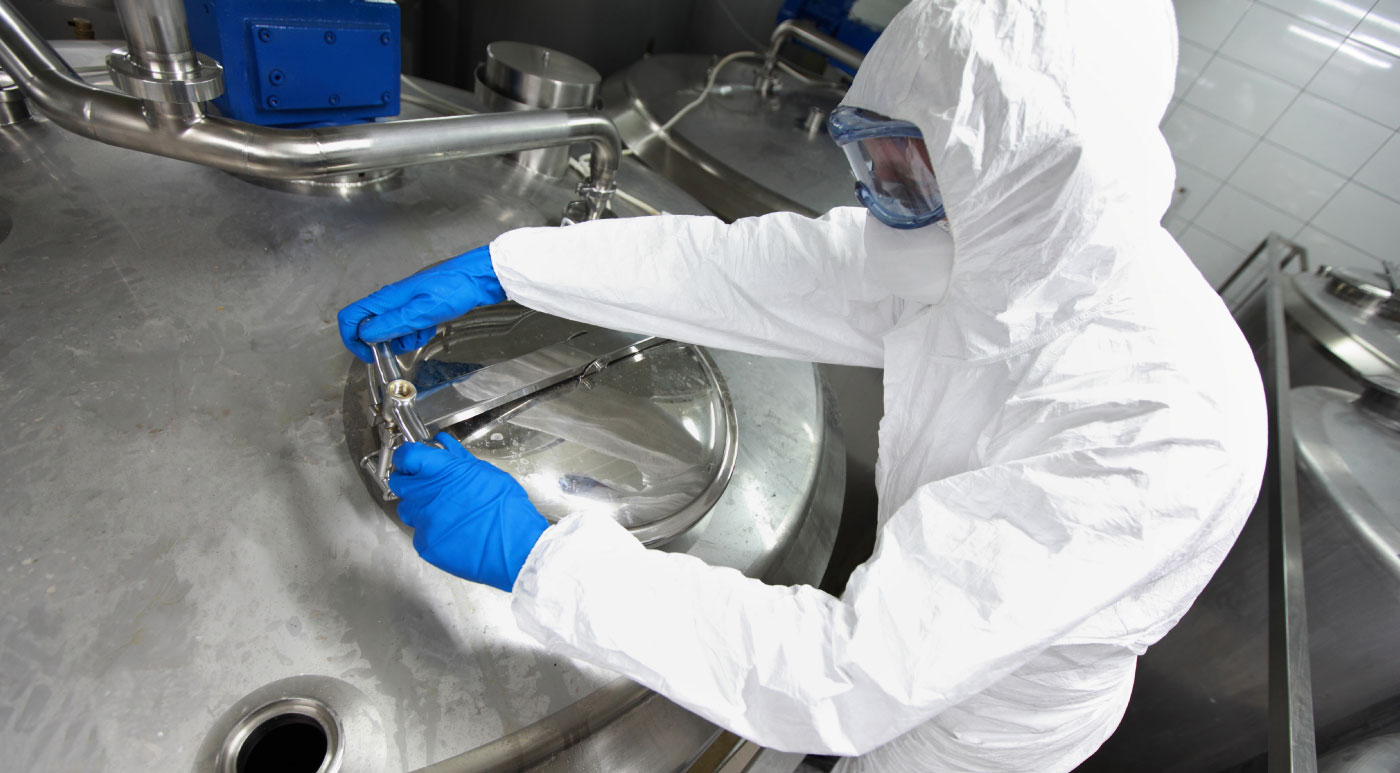 Founded in 1876, Texas A&M University at College Station is the state's oldest higher education institution. TAMU not only ranks among the top 30 Public Universities in the Nation, according to U.S. News & World Report, it also ranks No. 15 on the list of Best Graduate Engineering Programs. A Master of Science in chemical engineering will emphasize fundamentals and practices that are applicable to the analysis, development, design and operation of a wide array of chemical engineering systems and processes.
The 32-credit program is tailored toward students developing new understanding and knowledge through research and creativity. The curriculum is a mixture of core courses, electives, seminars, and research with a thesis and non-thesis option. Twenty-five of the credits will come from formal coursework that you will choose when going over your plan of study. The coursework includes a course seminar and a graduate mentoring seminar. Students will work with a research advisor who will guide them through their research.
For those enrolled in the thesis program, the thesis proposal must be submitted by the end of the first academic year. As part of the final examination, students will present their research to the department. The presentation is open to the public and all students must earn a passing score in order to fully complete the program. The final examination cannot be waived. Graduate courses can also not be re-taken for credit.
Students choosing the non-thesis track do not have to take a final examination. However, they will have to replace the credit with a professional internship coupled with a directed studies project and research assignment. All electives taken must be on the prescribed list of courses from the program. Any course that a student desires to take that is not on the list must get department approval.
Included in the courses that all students will need to take are Transport Phenomena, Chemical Engineering Kinetics and Reactor Design, Applications of Thermodynamics to Chemical Engineering, Chemical Engineering Process Analysis, and Chemical Engineering Laboratory Safety and Health.
When applying to the program, be sure to send all documentation required by the office of admissions. TAMU mandates that a statement of purpose, GRE scores, official transcripts, a resume, and three letters of recommendation be turned in alongside the application. To be eligible for admission, you must have at least a 3.0 GPA in your undergraduate studies and have a degree in chemical engineering or a related field.
TAMU is most known for its student organizations, most notably the Corps of Cadets, which is the school's oldest organization and gives the school a military feel. The Corps of Cadets is seen at all home football games and is led by the team mascot, Reveille, a dog who holds the highest rank. Among TAMU's most recognizable alumni include engineer and astronaut Steven Swanson. If you decide to study on-campus, Kyle Field has one of the best atmospheres for college football and is home to the "12th man", which refers to the incredibly noise-making crowd that gives the team a boost.
Master of Science in Materials Science and Engineering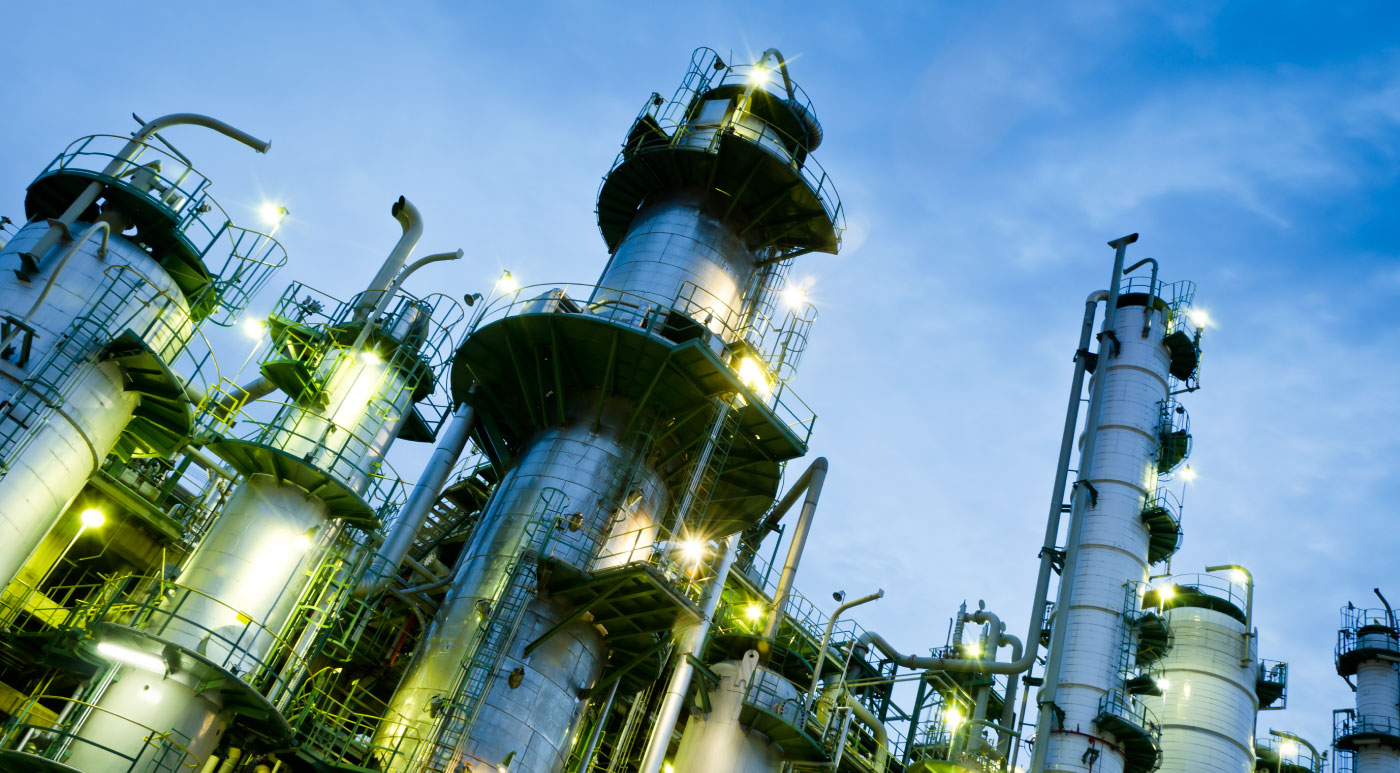 Located in Gainesville, the University of Florida has risen to be a leading educator in the Southeast. Not only does it rank No. 7 on the list of Best Public Universities, but it also ranks No. 15 on the list of Best Graduate Engineering Programs, according to U.S. News & World Report. A Master of Science in materials science and engineering is a distance-learning degree that helps you better understand the properties of metals, ceramics, polymers, and other materials.
The online program does not require you to study on-campus. Rather, you can self-pace yourself in most classes and earn the degree from your own home anywhere in the country. While you can take courses on a part-time basis, you will be withdrawn from the program if you have not completed all the coursework after seven years. UF uses EDGE, which is online learning tailored for off-campus study. Much of the learning is done via streaming video and there will be virtual meetings with your professors.
The 30-credit non-thesis curriculum requires 18-credits of EMA 5000-6000 level courses with a minimum grade of C or better (up to nine credits of courses can be transferred from another institution). The other 12 credits will be obtained through individual work and supervised research for the non-thesis paper. The non-thesis paper requires five parts: a title, an introduction, materials and methods used for research, the overall results found in the research, a conclusion and summary, and a list of references. The paper will be graded by the supervisory committee.
Students who study on campus will have the option to write a thesis, but if you wish to complete a thesis through online coursework, you must get approval from the program director.
In order to continue through the program, you must maintain a GPA of 3.0 or higher throughout the coursework. Core courses that you will be required to take include Materials Thermodynamics; Materials Structure and Mechanical Properties; Diffusion, Kinetics, and Transport; and Functional Properties of Materials.
In order to be eligible for the program, you must hold an undergraduate degree in a qualifying field related to materials science and chemical engineering. You also must have at least a 3.0 GPA to be eligible for consideration. The office of admissions requires the submission of transcripts, a statement of purpose, three letters of recommendation, and GRE scores. After viewing your application, the department will send you a letter notifying you of their decision.
If you decide to study on or near the campus, you will feel the school spirit of the university. College football is a major part of UF, and it competes for national championships in many Division I sports. Many famous names have earned a degree from UF, including quarterback Tim Tebow, journalist Erin Andrews, and senator Marco Rubio. You are also within driving distance of the Florida beaches, Disney World, Universal Studios, Orlando, and Tampa. There are over 1,000 student clubs and organizations at UF, including some in engineering.
Master of Science in Chemical Engineering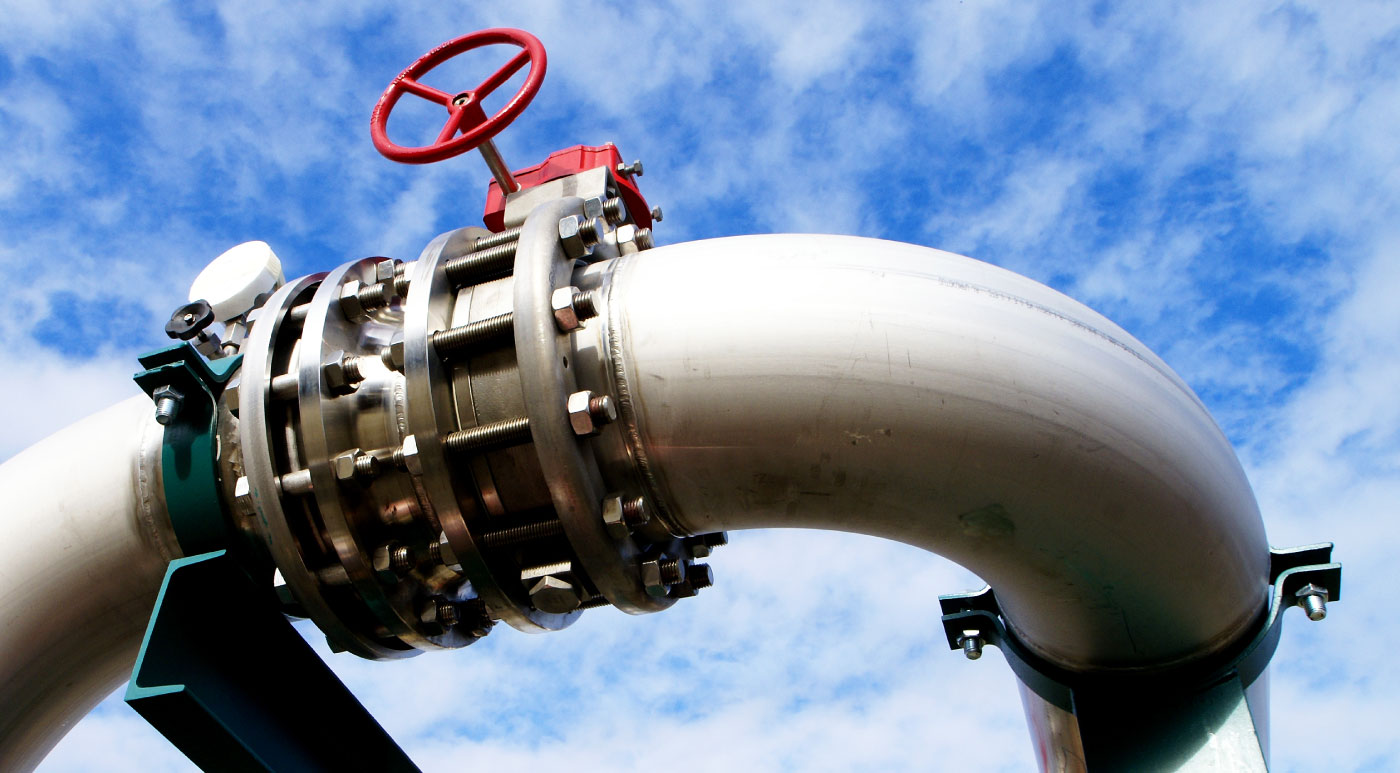 When it comes to getting the most bang for your buck, North Carolina State University is among the best. Ranked No. 1 for Best Public College for your Money in North Carolina, according to Money, NCSU at Raleigh helps its students excel in the engineering program. According to U.S. News & World Report, it ranks No. 8 on the list of Best Online Graduate Engineering Programs. With a Master of Science in chemical engineering, you can deepen and build upon your engineering skills and take your career to the next level.
The advantage of NCSU's chemical engineering program is not just that it's one of the best in the nation, it's that you don't even have to attend campus to complete the degree. The fully online program does not require any residency and can be completed in less than three years with a part-time course load. The purpose of the distance program is to give you the flexibility to advance your career while not having to go through a major readjustment of your schedule and life.
Twelve of the 30 credits required for graduation are taken from core courses in the program. The other 18 credits come from the chemical engineering online graduate list. Any student who wishes to take non-chemical engineering graduate courses for degree credit must seek approval from the director of graduate programs in chemical engineering. There is no thesis attached to the program. While the program is part-time, a student will be removed from the program if they fail to earn their degree within six years.
Core courses that students will enroll in include Chemical Engineering Process Modeling, Thermodynamics I, Transport Phenomena, and Chemical Reaction Engineering. In order to remain in the program, students must maintain a cumulative GPA of 3.0.
If you do not have an undergraduate degree in chemical engineering, you are encouraged to take Core ChE Concepts I and II. If you do not have an undergraduate degree in any engineering discipline, or do not have degrees in physics, biochemistry, chemistry, or a degree-related field, you must contact admissions to see what steps and prerequisite courses you must take in order to qualify for the program. Applicants are required to take the GRE and submit transcripts, a resume, and three letters of recommendation as part of their admissions documentation.
With a degree from NCSU, you will join former Hall of Fame coach Bill Cowher, pianist John Tesh, and famous engineer Christina Koch on the list of people who've earned a degree from the school. Along with being a top online engineering school and great value school, it's also received high rankings for its technology. It ranks No. 31 on the list of Most Innovative Universities, according to U.S. News & World Report. Additionally, its chemical engineering ranks in the top 10 and is also recognized as one of the top research universities, according to the NCSU website. Through online video conferences and virtual lectures, you can learn at your own pace and study when you have the time.
Master of Chemical Engineering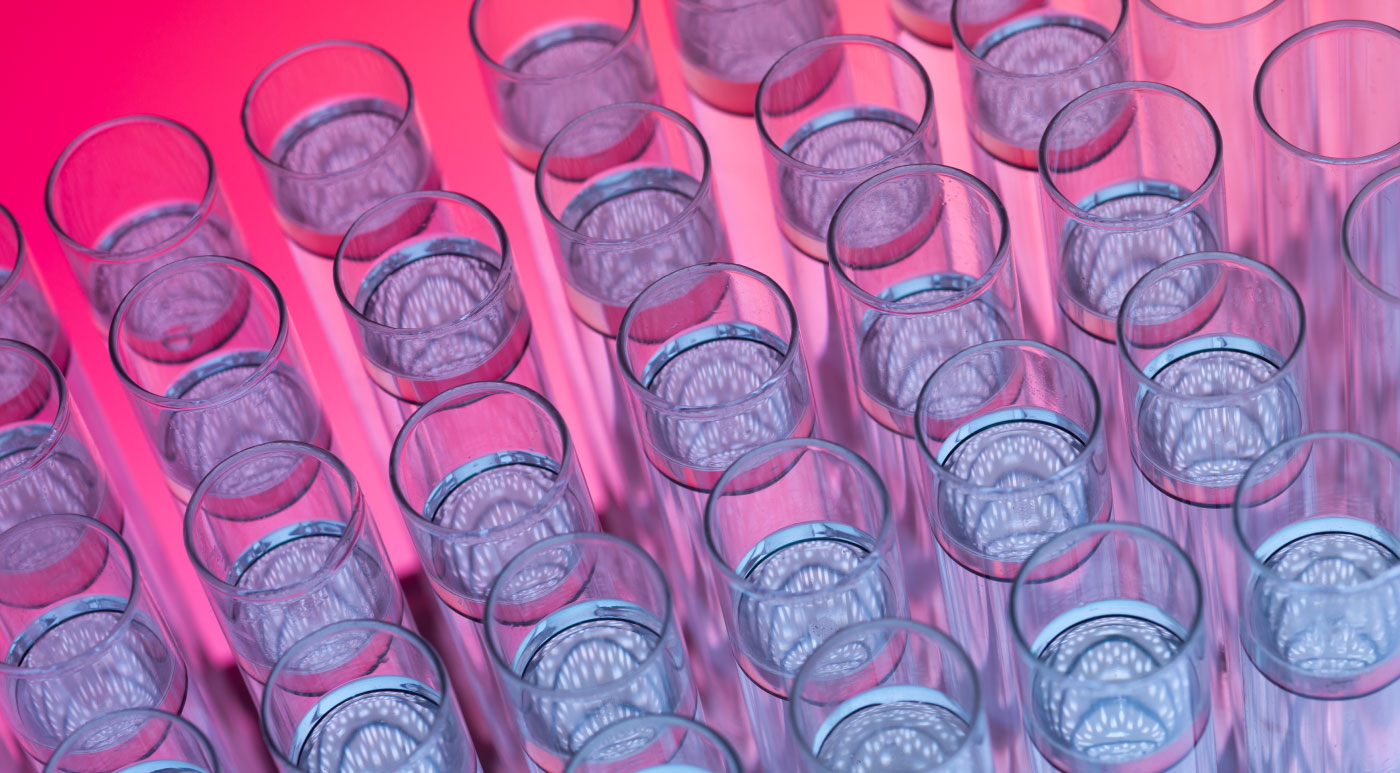 There's a lot of history behind the University of Virginia. Many of the Kennedy's, including Robert F. Kennedy, earned a degree from the university, and James Madison, James Monroe, and Thomas Jefferson all lived in Charlottesville. The university is known for many of its programs, including engineering, which ranks No. 36 on the list of Best Chemical Engineering Graduate Schools, according to U.S. News & World Report. The Master of Science in chemical engineering prepares its students for advanced work in industrial and government positions in the field.
The curriculum focuses on six specific core and research areas: biotechnology, catalysis, electrochemistry, energy and the environment, polymers, and separations. Of the 30 credits required for graduation, 24 can be taken through videoconferencing online. Online distance education is offered for those who are unable to attend campus. All students must submit an engineering plan of study assessment, an engineering analysis assessment, and an engineering oral communication assessment prior to beginning the program.
Five courses come from core coursework while the remaining courses can be electives. Included in the core courses that students will enroll in are Advanced Thermodynamics, Chemical Reaction Engineering, Transport Processes, Mass Transfer, and Techniques for Chemical Engineering Analysis & Design. Electives are offered in Applied Surface Chemistry, Polymer Engineering, Biochemical Engineering, and Bioseparations Engineering.
The program offers a concentration in biomaterials and biotechnology. The faculty places an emphasis on mentoring, entrepreneurship, and leadership in their education. Teachers are experienced in their field and challenge higher thinking so you are best prepared for the field that awaits you. They encourage new ideas, courses, and opportunities through the dynamic research community. UVA presents the perfect environment for you to become a chemical engineer. Through fundamental knowledge and hands-on practice, you will be able to learn and apply your skills to real-world applications.
If you are interested in applying to UVA, you can fill out an online application and submit GRE scores to the office of admissions. Along with the application, you will need to submit transcripts, three letters of recommendation, and a statement of purpose. To see what prerequisite courses you need to have completed before applying, contact an admissions counselor on the UVA website.
For those who decide to study online close to campus or study on campus, UVA offers plenty of opportunities for you to get involved and make a difference. More than 800 clubs and student organizations are out there for you to choose from, including those in sciences and engineering which can help you get more involved in the community and exert yourself in leadership roles. By building more contacts and connections, you'll increase your job opportunities. Charlottesville is also within driving distance of many big cities, including Washington, D.C., Baltimore, and Philadelphia.
Having a graduate degree in chemical engineering from UVA will only enhance your resume. The university ranks No. 4 on the list of Best Public Universities, according to U.S. News & World Report. The program itself and the university is highly respected everywhere.
Master of Science in Chemical Engineering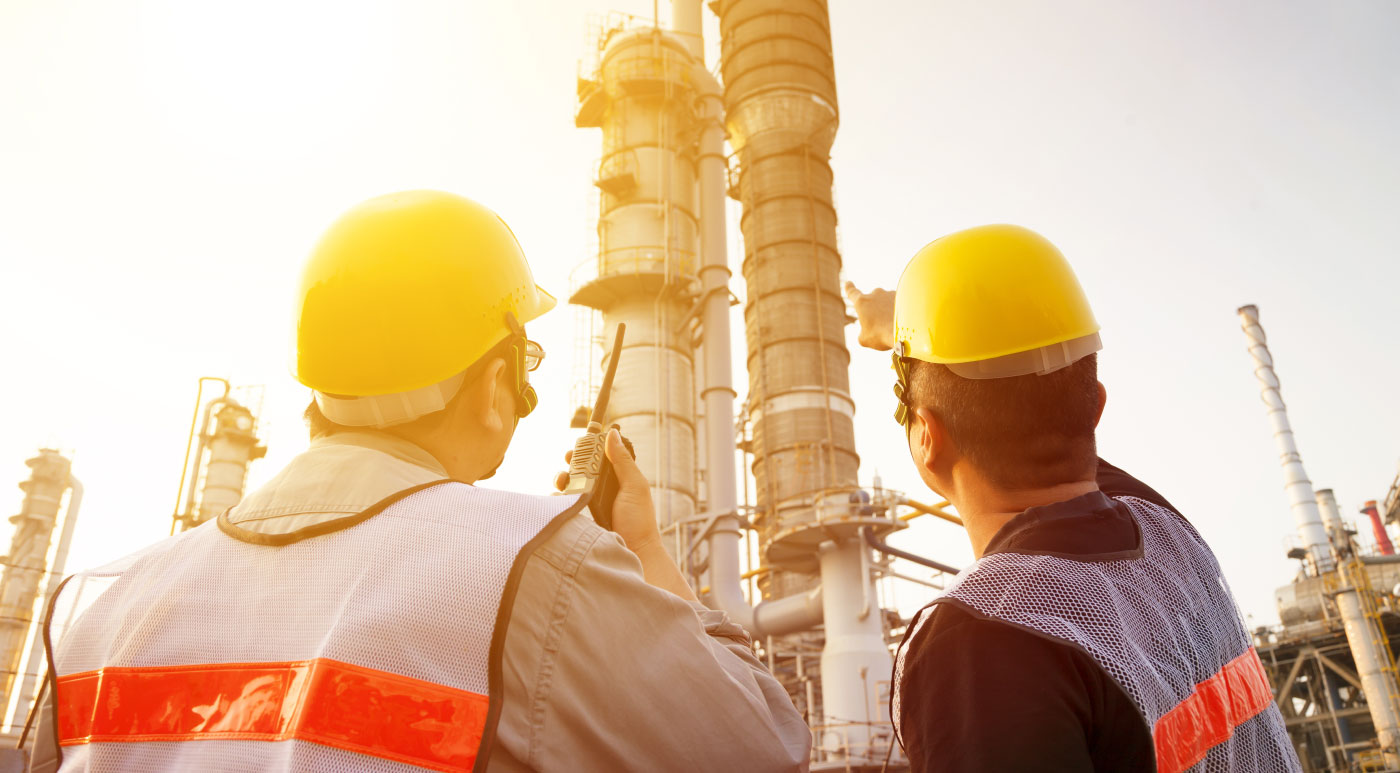 Located just 12 miles west of Philadelphia, Villanova University is a Roman Catholic institution that serves the purpose of educating students to think critically, act compassionately, and succeed in life while also serving others. The home school to actor Bradley Cooper and artist Toby Keith, VU ranks No. 42 on the list of Best Universities in the Nation, according to U.S. News & World Report. The Master of Science in chemical engineering is aimed at providing you with sound scientific and technological insight into the scope of chemical engineering.
For those wishing to study on campus, classes are held in the evenings allowing you to successfully balance your work time, family time, and school time. You also have the opportunity to take a mixture of online and on-campus courses or you can earn the degree completely online through mostly self-paced coursework. Through VU's eLearning program, you can view recorded lectures and access online module videos in the comfort of your own home. Many of the professors who teach on-campus also teach online. The average student-to-teacher ratio is 11-to-1, giving professors ample opportunity for one-on-one feedback.
The 30-credit curriculum requires all students to take three core courses: Thermodynamics, Transport Phenomena, and Chem Kinetics & Catalysis. You then will choose two electives to add to your curriculum along with five additional courses from the CHE offerings. At least four of the additional courses you choose must be 7000-level courses or above. Before you begin, you will consult with your academic advisor and develop a plan of study.
Among the electives, you can choose to take include Separation Process I, Separation Process II, Advanced Process Model/Analysis, Chem Engineer Reactors, and Advanced Engineering Analysis. A maximum of six may be replaced by an independent study or a thesis project which can take the form of experimental research, process design, theoretical analysis, or a literature survey.
Professors in the program are highly engaged and believe in communication at the highest level. They encourage hands-on practice through internships and work opportunities. Twenty-six students are in the chemical engineering program with three-quarters of them studying part-time. The average age of students in the program is 26.
If you're interested in applying to VU, you will need to submit to the office of admissions official transcripts, two applicant rating forms, a statement of purpose, a resume, and GRE scores. Anyone accepted into the program without an undergraduate degree in chemical engineering will first have to enroll in VU's bridging program. This includes prerequisite courses that must be taken before officially beginning studies for the MSCE. These courses can be taken online through Michigan State University.
VU has a strong reputation for not just its academics, but its athletics. If you are a student that studies on or near campus, you can support 24 athletic sports teams, including the men's college basketball team which has won two national championships in the last five years. If you're looking for a school that's affordable, VU ranks No. 48 on the list of Best Value Schools, according to U.S. News & World Report.
Master of Science in Engineering – Materials Science
Known prominently as UCLA, the University of California Los Angeles is the top-ranked public school in the nation, according to U.S. News & World Report. It also has an engineering program that ranks in the top-20 and a medical program in the top-10. With a Master of Science in engineering with an emphasis on materials science, you will learn from some of the best faculty in the world and be further educated on the importance of the microstructure of solids in science.
Materials engineering focuses on the design, fabrication, and testing of engineering materials. The phenomenal study of microstructures looks deeper at how they influence the mechanical, electronic, chemical, and biological properties of solids. Through 36-course credits that can be taken all online, you will conduct research and learn hands-on the importance of materials science in the world.
At least five graduate courses you enroll in must be at the 200-level. Included in the curriculum is a capstone project that culminates the program. However, you can choose an alternative option and instead pass three written examinations for three different graduate-level courses. Six of the nine courses that you sign up for must be from the MAT SCI Department. There is no thesis plan or track required. UCLA requires that the degree be completed within three years. All students must also maintain a 3.0 GPA or higher in order to remain in the program and receive credit.
Sample courses you will have the opportunity to take include Mechanical Behavior of Materials, Materials Science of Thin Films, Principles of Nanoscience and Nanotechnology, Design of Composite Structures, and Material Processing in Manufacturing. The overall expectation is that all the coursework and requirements are completed within two years and one quarter. Each student is assigned an adviser to help them as they progress through their studies.
The office of admissions does require GRE scores to be submitted alongside the application, and you must hold a minimum of 3.0 GPA to be eligible for acceptance. Additionally, three letters of recommendation (at least one from an employer), a resume, a statement of purpose, and official transcripts are all part of the documentation that is required to be submitted with the application. Twenty-percent of those admitted are minorities, according to the program's statistics site, and 60% of those who registered with eligible applications were admitted last year. The deadline for fall admission is May 15, 2020.
Located in Los Angeles, UCLA provides a great student life experience for those who study near the campus. UCLA is known for having the most men's basketball championships of any school in the country. Sports legends such as Kareem Abdul-Jabar and Jackie Robinson earned a degree from this prestigious university. UCLA hosts many campus events and has over 1,000 clubs and organizations for you to join, including many in science. When it comes to rivalries, there are not many bigger than between USC and UCLA. Not only are they two of the best chemical engineering schools in the country and separated by only a few miles, but they are also big rivals on the football field. It's the game of the year for both schools every year.
Master of Science in Biomedical Engineering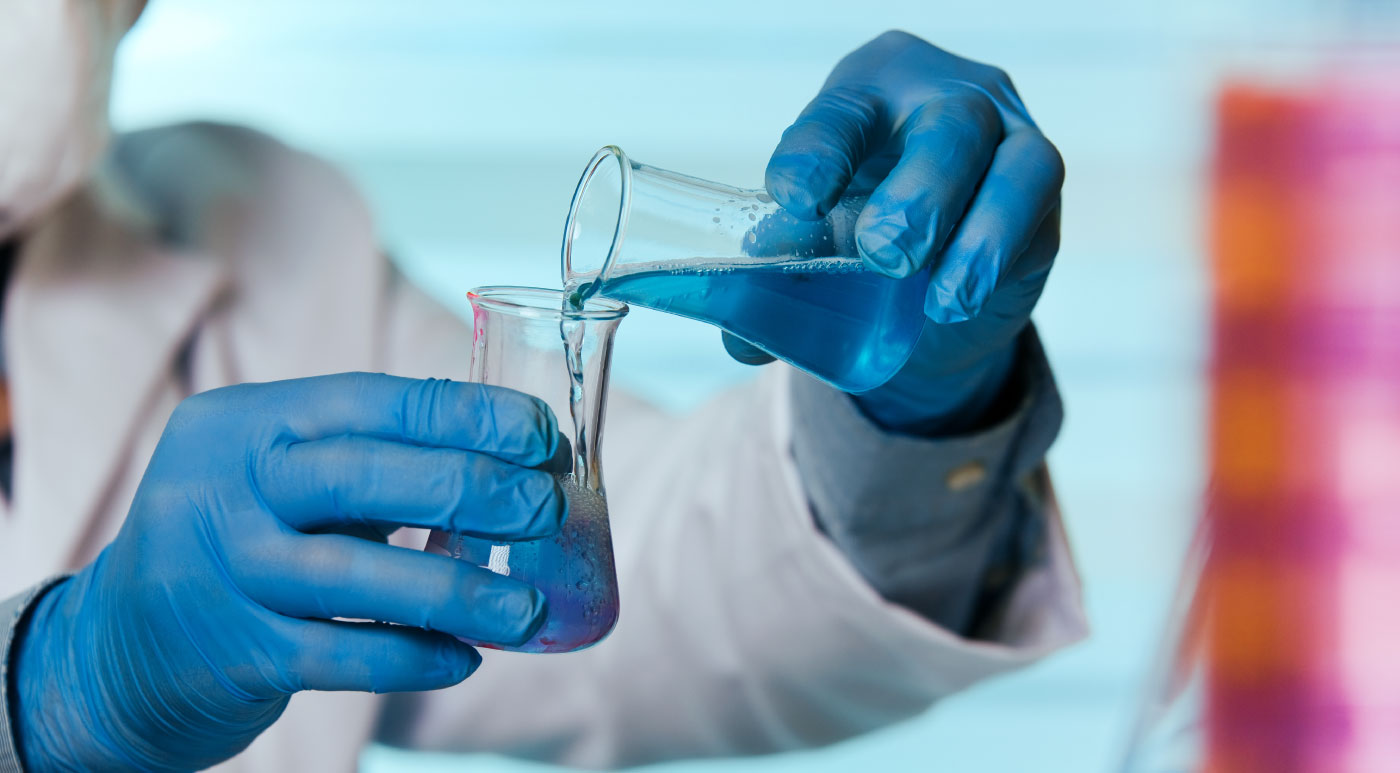 Founded in 1766, Rutgers University is the eighth-oldest university in the nation. The New Brunswick campus also stands out as one of the best. According to U.S. News & World Report, RUNB ranks No. 22 on the list of Best Public Universities. It is also ranked among the best engineering schools in the nation, at No. 52, also according to U.S. News & World Report. With a Master of Science in biomedical engineering, you will have the opportunity to engage in and conduct original research and best be prepared for professional advancement in a rapidly advancing field.
The biomedical engineering degree provides innovative courses with the purpose of training future leaders in the industry. There are six key areas of emphasis in the training: molecular systems; nanosystems and microsystems; tissue engineering and regenerative medicine; biomechanics and rehabilitation engineering; physiologic systems; and bioinstrumentation, biomedical imaging, and neuroengineering. You will have the opportunity to take core courses in all of these disciplines.
The online curriculum includes 27 course credits with six credits dedicated to research and a thesis. The written thesis will also require an oral defense. Along with the degree, students can also earn a certificate in medical device development. First-year students can also take advantage of the innovative research rotation program at the New Brunswick campus.
Sample courses you will have the opportunity to enroll in include Bioimaging Methods; Kinetics, Thermodynamics, and Transport in Biomedicine; Biomechanics and Biomaterials; and Biosignal Processing and Biomedical Imaging. There are also four advanced courses that students can take which includes a professional development option.
The faculty at RUNB are world-class and are internationally recognized experts in their fields. They work in the science and engineering departments, the medical school, other area academic institutions, and as local industry researchers. They hold prestigious positions in numerous university-wide centers of excellence. They strive to teach ethically responsible research and urge collaboration with peers in an effort to maximize your potential in biomedical engineering.
Applicants to the graduate program are required to hold at least a 3.0 GPA in their undergraduate studies. All students must also submit GRE scores alongside their application. The office of admissions also requires three letters of recommendation, transcripts, and a statement of purpose.
For students who study online near the campus or take face-to-face courses, there are plenty of student life opportunities to indulge in. New Brunswick is less than an hour from New York City and also within driving distance of Philadelphia and Atlantic City. The campus is one of the biggest in the Northeast, occupying more than 2,600 acres of land.
RUNB is also incredibly diverse. More than half of the student population identifies themselves as non-caucasian, and more than 115 countries are represented at the New Jersey campus. With a degree from RUNB, you will join the late actor James Gandolfini, chef Mario Batali, and journalist Natalie Morales as one of hundreds of thousands of alumni to earn a degree from Rutgers.
Master of Chemical Engineering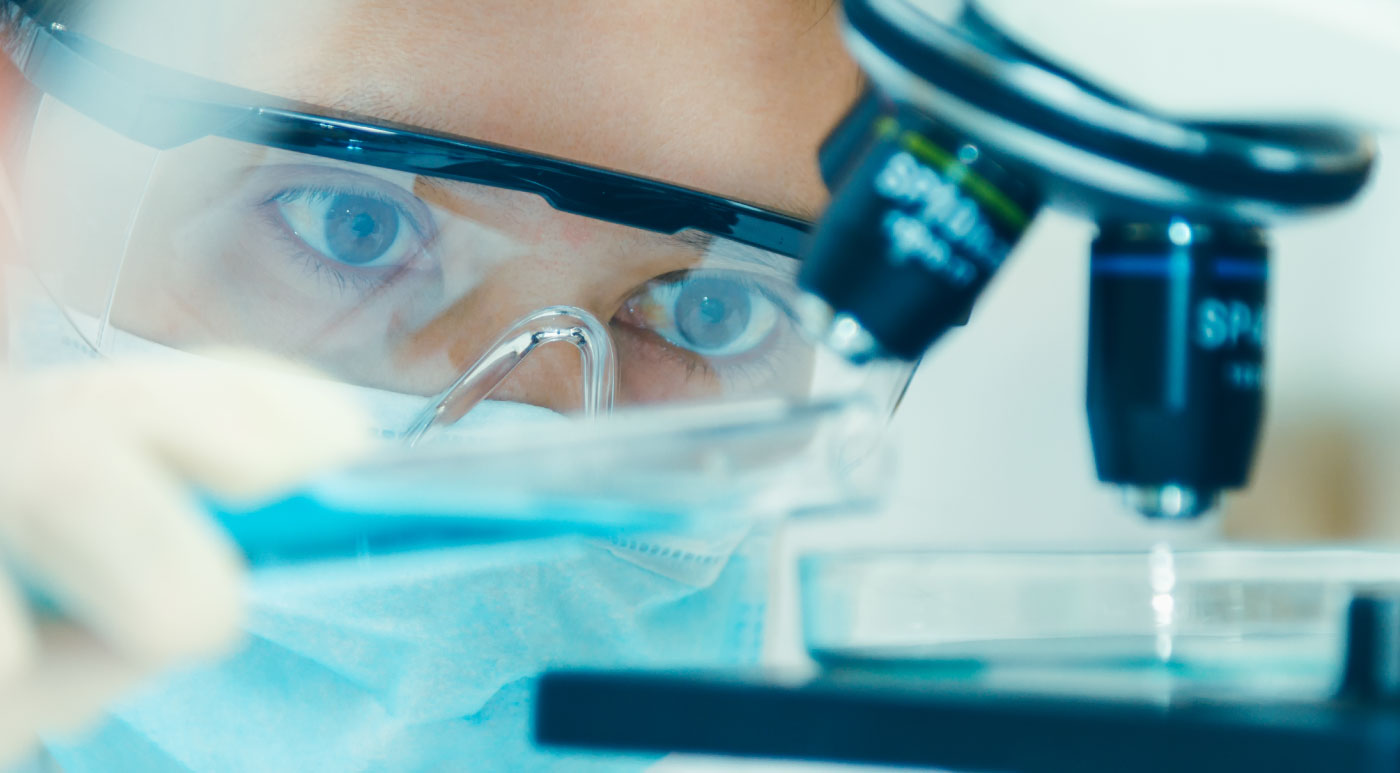 Auburn University is the perfect school for you if you want to earn a graduate degree from a school that's on the rise, both in innovation and education. Located in Auburn, Ala., AU ranks No. 23 on the list of Best Graduate Chemical Engineering Programs, according to U.S. News & World Report. This is its highest ranking yet—it has been climbing the rankings every year. With this master's degree, you will further enhance your education in surface science, biochemical engineering, catalysis, environmental engineering, chemical kinetics, and much more.
AU's Master of Chemical Engineering degree is one of 13 that you can complete fully online with no residency required. With the online track, a thesis is not required. However, if you do study online and wish to complete a thesis, you can get special approval from the department to do so. Students who study on-campus have the option of pursuing a thesis or going the non-thesis route.
Of the 30 credits required to complete the program online, 21 of them must be in chemical engineering. Students that complete the six-hour research and thesis component will also need to pass a final oral examination to defend the thesis. The non-thesis track does not have an oral examination component attached to it. Specializations are offered in biomedical engineering; computer-aided chemical engineering; environmental chemical engineering; pre-medicine; and pulp, paper, and bio-resource engineering.
Available courses include Principles of Chemical Engineering, Phase and Reaction Equilibria, Creativity and Critical Thinking in Engineering, Chemical Reaction in Engineering, and Process and Dynamics and Control. There are three start dates throughout the year and each term lasts anywhere from nine to 15 weeks. With online courses, much of the coursework is self-paced with occasional online meetings with the professor and interactive lessons and discussions with your peers. Lessons are streamed via video and are accessed through your internet connection.
If you have an undergraduate degree other than chemical engineering, you will be required to complete a two-semester online bridge program through either Michigan State University or North Carolina State University. You must earn a grade of B- or better in order to begin your graduate work at AU. GRE scores are required along with transcripts and three letters of recommendation. Once admitted, you will work with the school's graduate school office to create a plan of study.
While you don't have to study at AU, many do choose to live near the campus. Besides its gains in the engineering program, AU prides itself on its diversity and environment on campus. Over 100 countries are represented at the university, and it was recently ranked No. 4 on the list of Campuses With the Best Quality of Life, according to The Princeton Review. More than 400 student clubs and organizations are available for you to join and 94% of the world-class faculty have the highest degree in their field. Singer Lionel Richie, former NBA star Charles Barkley, and former astronaut Ken Mattingly are just some of the notable alumni to earn a degree from the Southeastern Conference school.
Master of Science in Applied Biomedical Engineering
When it comes to respectability, there are not many schools and engineering programs that compare to Johns Hopkins University. Ranked No. 10 on the list of Best Universities in the Nation, according to U.S. News & World Report, it graduated such prestigious names as former President Woodrow Wilson, former secretary of state Madeleine Albright, and former New York mayor Michael Bloomberg. Among its many notable colleges is its engineering program, which ranks in the top-20 among best Graduate Chemical Engineering Programs, according to U.S. News & World Report.
A Master of Science in applied biomedical engineering gives future scientists the opportunity to practice solving critical problems that they will confront in their future career. One of the major goals within the course content is to educate graduates on medical physiology and apply knowledge of life sciences to different biomedical engineering programs. Additionally, professors want students to be able to apply engineering principles so they can solve physiological and medical challenges.
The coursework can be taken online and requires 10 courses to be completed in no more than five years. There are five core courses required, one additional course from the focus area, and four electives that you can choose from. The program includes three different focus areas: translational tissue engineering, imaging, and instrumentation. As part of the coursework, you will analyze data and use that data in laboratory experiments.
Sample courses you will see listed on your schedule are Physiology for Applied Biomedical Engineering I & II, Mathematical Methods for Engineers, and Biomedical Practice and Innovation. There are more than 50 electives in the course catalog for this degree, including Topics in Bioentrepreneurship, Cellular Engineering, Neuroscience, Human-Robotics Interaction, and Systems Biology.
As part of the admissions requirements, you must have completed previous coursework in mathematics, calculus-based physics, chemistry, and molecular biology. Your academic and professional background will be considered when your application is reviewed. General admissions requirements include the submission of all transcripts and verification of an undergraduate GPA of 3.0 or higher. GRE scores are not required but can be submitted if you wish to do so.
A post-master's certificate is also available for those who wish to pursue it as an option. For the certificate, you must take six courses in less than three years and at least five of the six courses must be from the applied biomedical engineering program. Only grades of B- or better count towards course credit.
Located in Baltimore, those who attend classes on-campus can enjoy many pleasures at the first research university in the U.S. JHU is the home of the Peabody Institute, America's first academy of music. It is one of the most visited locations among students of JHU along with the city locals and tourists. While athletics isn't as much of a tradition as it is at some universities, the JHU lacrosse team is very popular and you can go watch a match when you get a break from your studies.
Master of Science in Chemical Engineering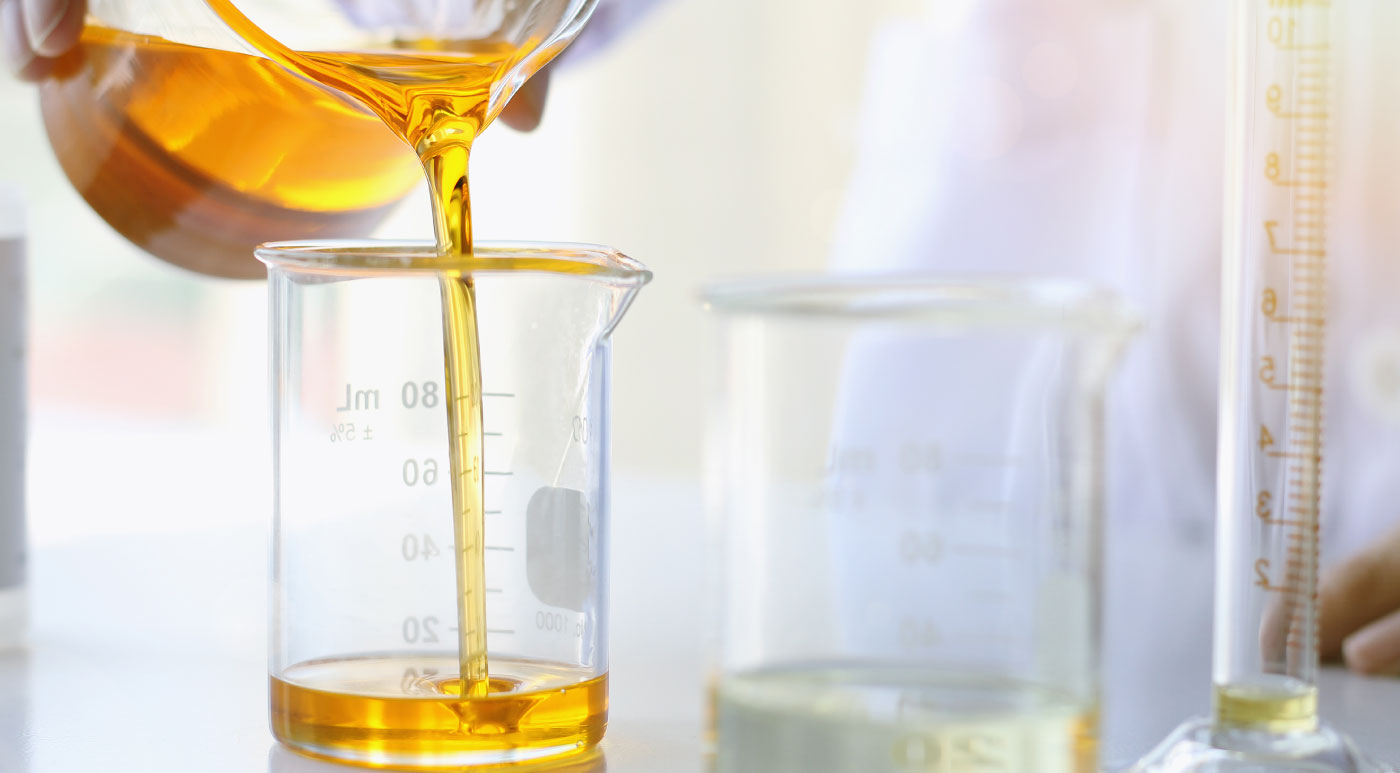 Founded in 1880, the University of Southern California is the state's oldest research university. It scores as one of the best universities to attend in all the country, as well as one the most affordable. According to U.S. News & World Report, it ranks No. 22 on the list of Best National Universities and No. 37 on the list of Best Value Schools. One of the reasons for this is because of its chemical engineering program. It ranks No. 9 in the nation as the Best Engineering Graduate Program, according to U.S. News & World Report.
USC offers graduate students the opportunity to study a Master of Chemical Engineering which will teach from a variety of disciplines in the field, including thermodynamics, transport phenomena, applied mathematics, kinetics, and reaction engineering. The faculty at USC has extensive experience in the field and brings first-hand knowledge to better educate all students in the program. All coursework can be taken online with the option of going on campus to fulfill many of the required credits. The course uses both an innovative and hands-on approach in its education.
The program can be completed within 18 to 24 months on a full-time schedule and anywhere from two-and-a-half to four years on a part-time schedule. A minimum of 28 required credits is needed to complete the program with 12 of those coming in required core coursework. Additionally, students will have the opportunity to take electives and enroll in workshops which will give them further education on chemical engineering. In order to remain in the program, students must maintain a 3.0 GPA or higher throughout the tenure of the M.S.
As part of the core courses, students will need to enroll in Thermodynamics for Chemical Engineers, Viscous Flow, Modeling and Engineering of Chemical Engineering Systems, and Chemical Engineering Kinetics. Students who attend online will get the same lectures as those who attend on-campus, and many of the same teachers who teach on-campus also teach online.
If you're interested in applying to USC, you must meet all the requirements asked by the office of admissions. The selection process is very competitive and USC requires a strong academic record in order to be considered for their master's program. Part of the selection process is determined by GRE scores, so if you have not taken this test yet, be sure to sign up for it and submit the scores as part of your application process. Furthermore, USC requires that transcripts, letters of recommendation, a resume, and a statement of purpose be included with the application. For more information on all prerequisite courses needed and other documentation, refer to the USC admissions page.
USC has a long list of famous alumni, which include director George Lucas, actor Will Ferrell, and astronaut Neil Armstrong. For those studying on or near campus, you'll have access to many amenities in Los Angeles where you can take a break from your studies. There are also lots of internship opportunities in the Los Angeles area, and no matter where you live, the program recommends as much practice in the field as possible so you can apply your skills from the course content into your work.
OTHER NOTABLE PROGRAMS
#11. Kansas State University
Location: Manhattan, KS
Degree: Master of Science in Chemical Engineering
Net Price: $18,002
#12. University of Illinois at Chicago
Location: Chicago, IL
Degree: Master of Science in Chemical Engineering
Net Price: $12,248
#13. University of North Carolina Wilmington
Location: Wilmington, NC
Degree: Master of Science in Chemistry
Net Price: $17,771
#14. University of Central Florida
Location: Orlando, FL
Degree: Master of Science in Materials Science and Engineering
Net Price: $6,448
#15. Illinois Institute of Technology
Location: Chicago, IL
Degree: Master of Science in Chemical Engineering
Net Price: $25,814
#16. Missouri University of Science and Technology
Location: Rollo, MO
Degree: Master in Chemical Engineering
Net Price: $13,993
#17. Lehigh University
Location: Bethlehem, PA
Degree: Master of Engineering in Chemical Engineering
Net Price: $26,782
#18. Clarkson University
Location: Postdam, NY
Degree: Master of Science in Chemical Engineering
Net Price: $31,376
#19. Columbia University in the City of New York
Location: New York, NY
Degree: Master of Science in Chemical Engineering
Net Price: $21,220
#20. Stanford University
Location: Palo Alto, CA
Degree: Master of Science in Chemical Engineering
Net Price: $17,271
IF YOU ENJOYED THAT THEN CHECK OUT OUR ARTICLES ON THE 50 BEST ONLINE MASTER'S OF SCIENCE DEGREES IN CIVIL ENGINEERING!