Ready to find your ideal master's program?
www.mastersprogramsguide.com is an advertising-supported site. Featured or trusted partner programs and all school search, finder, or match results are for schools that compensate us. This compensation does not influence our school rankings, resource guides, or other editorially-independent information published on this site.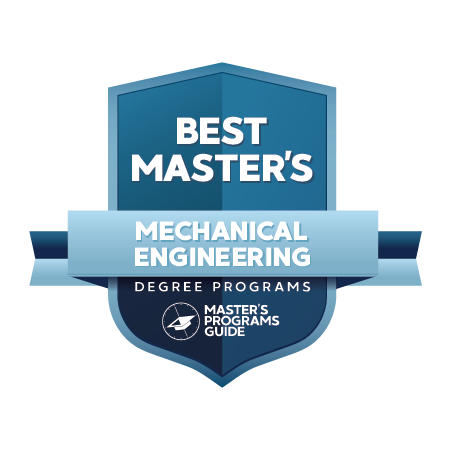 Do you want to gain the fundamental knowledge you need for solving problems in mechanical engineering or a related field?
If so, a mechanical engineering degree program might be the right fit for you.
Mechanical engineering is one of the most popular jobs in the country and for good reason. In the USA, mechanical engineers are in high demand. They are elsewhere in the world, too. Graduate students can find job opportunities in engineering design, safety engineering, and just about any other related field no matter where they look. This popular course of study prepares students for the most popular jobs you'll find in the job market. And for a high average annual salary, too!
The sheer magnitude of areas impacted by the work mechanical engineers do is staggering. This is why so many universities feature entire departments devoted to it.
You'll gain all the skills and learn the fundamental concepts you need to succeed in all kinds of mechanical engineering jobs. Most programs are interdisciplinary, too. You can study related fields like:
Control Systems
Aerospace Engineering
Automotive Engineering
Computer Science
Mechanical Systems
Modern Applications of Mechanical Engineering
For students who can't decide which course offerings or career paths interest them most, this is an important factor!
There is a diverse range of engineering disciplines that fall within the scope of mechanical engineering. It's important to decide which areas interest you the most as you review the variety of graduate programs out there.
The beauty of an online program? You can study at your own pace, even on a part time basis. Some full time programs take as little as 2 years to complete.
You will earn a high average salary upon graduation, according to the Bureau of Labour Statistics. But that's not all.
Often, you can pay less to get there. The average salary is high but the average cost of attendance is not. Most of the best MS courses for mechanical engineering feature low tuition. It's often charged at an in state rate. The average scholarship amount is quite high. Top recruiters are willing to pay a high scholarship amount to the most talented domestic and international students.
Ready to get started? Let's take a closer look at the best universities for MS in mechanical engineering degrees.
MS IN MECHANICAL ENGINEERING

You will find one of the best colleges for MS in mechanical engineering degrees in Berkeley, CA.
This school first opened its doors in 1868. UC Berkeley grew to become the flagship campus of the University of California system. It is now home to more than 41,900 students from around the world. Berkeley and its motto Fiat Lux ("Let there be light") have inspired generations of graduates to strive for excellence in virtually all realms of academia.
Berkeley's Department of Mechanical Engineering features three exciting graduate degree programs for mechanical engineering in USA study.
There is a Master of Science (MSME). There is also a Master of Engineering. There is even a Doctor of Philosophy mechanical engineering program.
The MSME degrees focuses on the application of natural sciences. It covers these fundamental concepts as an engineering systems approach to problem-solving.
Coursework includes:
Design, Evaluate, and Scale Development Technologies
Modeling and Simulation of Advanced Manufacturing Processes
Nanoscale Processing of Materials
Admission requirements for this mechanical engineering masters are pretty standard. They include the standard minimums for all modern applications to mechanical engineering masters. For example:
A bachelor's degree (or eligible equivalent) from an accredited institution
A minimum 3.0 GPA
Acceptable undergraduate preparation to complete graduate-level course work
Sufficient English proficiency

If proof is required, a TOEFL score of 90 or higher on the iBT test; or 570 on the paper-and-pencil test; or an IELTS Band score of 7 or higher on a nine-point scale are all acceptable.
Applications must include:
Unofficial transcripts
Letters of recommendation
Proof of English proficiency
Berkeley ranks as one of the most prestigious universities on Earth. It currently ranks 15th among the 2019 Academic Ranking of World Universities. It also comes in at No. 4 in the U.S. News & World Report. U.S. News & World Report has some of the most well-regarded national rankings for ME programs.
MS IN MECHANICAL ENGINEERING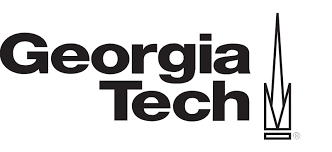 You'll find another one of the best colleges for MS in mechanical engineering at Georgia Institute of Technology.
Georgia Tech's George W. Woodruff School of Mechanical Engineering offers an MSME. This program is perfect both for aspiring global and USA mechanical engineers. It provides extensive foundational training and professional development in the fundamental concepts of mechanical engineering.
It goes beyond what other top universities offer. Students pursuing this mechanical engineering degree will appreciate its interdisciplinary nature. It not only tackles mechanical engineering but also related fields. Courses cover all the nuts and bolts, including:
Control Systems
Computer Aided Design
Mechanical Systems
Modern Applications of Mechanical Engineering
Automotive Engineering
Aerospace Engineering
Because of that, it is a great fit for students with strong engineering, mechanical, mathematical, and/or physical science backgrounds. Its flexible design allows students to complete the degree through a combination of studies. These could occur at different campuses. Or they might exist through online offerings.
The Woodruff School offers other Mechanical Engineering degree in addition to the MSME. Examples include:
Nuclear Engineering
Medical Physics
Paper Science and Engineering
Bioengineering
Georgia Tech's master's degree programs take just one to two years, or four to six semesters.
The graduate degree track features two options. There is a thesis or non-thesis for this MS degree.
The thesis option in the MS degree includes close collaboration with a department faculty member. You will be able to work full time on a project that is being researched by school faculty at the time.
The advantage of this option is the one-on-one mentorship and practical experience in a working research environment. It boosts your odds in the job market. You'll have an improved resume that leads to a higher annual salary and better mechanical engineering jobs.
This program combines fundamental concepts in course offerings that span the breadth of the mechanical engineering field. The non-thesis option has 10 classes that. You can take two classes that are part of your undergraduate coursework. These are counted toward the MSME. If you do this, the entire mechanical engineering program can be completed in just one year!
Admission requirements for the Georgia Institute of Technology graduate school are similar to the admission requirements you might find at just about any other mechanical engineering degree program.
You'll need to submit:
Transcripts showing a bachelor's degree or equivalent
A background in the field of study
International applicants must possess sufficient TOEFL or IELTS scores
Three letters of recommendation
An application fee (in most cases)
Georgia Tech's Woodruff School upgraded its Advanced Manufacturing Pilot Facility. This was sponsored in part by Boeing and Delta.
The school also expanded its Robotics and Automation research group. This best undergrad maintains continuing ties with other institutes. These include the Georgia Institute of Technology departments for:
Bioscience and Bioengineering
the Institute for Electronics and Nanotechnology
the Strategic Energy Institute
MS IN MECHANICAL ENGINEERING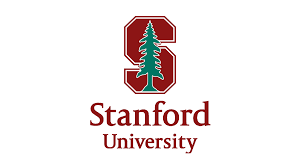 You will find more of the best courses for MS in mechanical engineering in sunny California.
This top master's degree for mechanical engineers is in Palo Alto, CA. This is at Leland Stanford Jr. University, a school more often known as Stanford. This university is dubbed the "Harvard of the 21st century."
It is a West Coast cousin to its Ivy League peers in the east. Stanford ranks among the best universities in the nation. It has an acceptance rate of about 4%. That's according to U.S. News & World Report.
Stanford's Master of Science in Mechanical Engineering has 45 units of coursework. There is no thesis requirement. Students are encouraged to pursue research or partake in independent study course offerings. This is true for everyone. It is more important for those seeking to enter directly into the job market and for those who want to explore Ph.D. options.
Stanford is stringent about its course requirements. These can seem complex, especially compared to master's programs at other top colleges.
Admission requirements are complex. Full time MSME candidates must have a bachelor's degree in engineering.
Stanford comes in at No. 7 among National Universities. It is No. 1 in Best Colleges for Veterans. That's according to U.S. News & World Report's annual rankings. It sits on a sprawling 8,180 acres. Its total student population is around 17,000.
MASTER OF ENGINEERING IN MECHANICAL ENGINEERING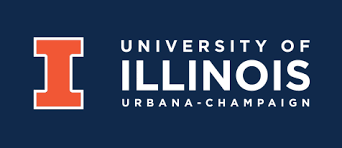 You'll find another best masters degree after mechanical engineering at the University of Illinois at Urbana-Champaign. The University of Illinois at Urbana-Champaign holds its own with the best of the best masters programs when it comes to standard of living!
This MS after mechanical engineering is ranked No. 2 in the list of Best College Towns. This is a compilation by the American Institute of Economic Research. This town is cited as a quintessential Midwestern college town. It also scores high on diversity, accessibility, and innovation.
UIUC's prestigious Grainger College of Engineering's Master of Engineering in Mechanical Engineering (MEngME) program features three main tracks:
Design
Energy
Manufacturing
The MEngME degrees are terminal. These professional development degrees do not lead to a Ph.D. track. They are ideal for graduate students who wish to enter directly into the workforce. However, there are options to do Ph.D. work afterward. This program is more geared toward those who are either working in the industry.
UIUC's three flexible tracks can be completed either full time or part-time. They take as little as two semesters or one year of study.
The MEngME also offers an online option. This is useful for many students. The application process is the same for full time on-campus and full time online enrollment.
Design track course options include:
Applied Control System Design & Analysis
Computational Modeling of Industrial Transport Processes
Intermediate Thermodynamics
Viscous Flow & Heat Transfer
Energy track options include:
Internal Combustion Engines
Fundamentals of Photovoltaics
Finite Element Analysis
Introduction to Tribology
Manufacturing options include:
Computational Modeling of Industrial Transport Processes
Introduction to Robotics
Robot Dynamics and Control
Micromanufacturing Process & Automation
Master of Engineering students can take advantage of the school's Center for Professional and Executive Training and Education. This center offers internship assistance, help with resumes and cover letters, and career fairs for aspiring mechanical engineers. Grainger also partners with industry employers looking to hire mechanical engineers through the school's job postings. There are more than 60 engineering societies and organizations for aspiring mechanical engineers here. Students have ample opportunities to learn from each other!
Many full time and part time students seek out fellowships and assistantships. About 85% of students are in graduate research programs that are funded that way. UIUC ranks No. 10 among the Best Engineering Schools. It is No. 7 in Mechanical Engineering. That's according to U.S. News & World Report's 2020 rankings.
MS IN MECHANICAL ENGINEERING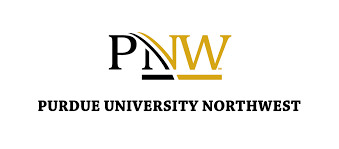 You will find another one of the top universities in USA for MS in mechanical engineering at Purdue University.
It is part of the Purdue University system (including West Lafayette). Purdue University Northwest was born from a merger of two extension campuses. These were Calumet and North Central.
Today, the combined campus features a new, unified name. It continues to operate under the proud Purdue banner.
Purdue Northwest's Department of Mechanical and Civil Engineering has a Master of Science in Mechanical Engineering, as well as other degree programs. These are focused on:
communications
control systems
digital systems
software engineering
aerospace engineering
automotive engineering
computer science
energy
mathematics
metallurgy
statistics
thermal sciences
This program combines fundamental concepts from all kinds of engineering disciplines, including mechanical, civil, environmental, and aerospace engineering. It is designed for the aspiring mechanical engineer who wants to graduate in less than 2 years.
The Master of Science in Mechanical Engineering can be completed with or without a thesis. It can be either full time or part time. The program has 30 credit hours. This top mechanical engineering in USA department also offers teaching and research assistantship. These are for qualified students who are looking to expand their skills in a hands-on setting.
Purdue also offers an MSE in Interdisciplinary Engineering. There is an MSE with ME Specialization. There is even an MSE with ECE Specialization. It has also recently launched a 4+1 Combined Degree program. This is ideal for undergraduates who want to knock out both degrees in five years. What better way to start earning a high average salary faster?
The Department of Mechanical and Civil Engineering maintains numerous engineering labs. These include ME labs for the following areas:
Heat Transmission
Finite Element Analysis
Materials Heat Treatment
Engineering Metrology
Materials Polishing
Engineering Microscopy and X-Ray Diffraction
Fluids Mechanics & Computational Fluids Analysis, Fatigue & Fracture Research
Manufacturing and Robotics
Mechanical Engineering Experimentation
Mechatronics
There are also interdisciplinary research centers. These include the Energy Center and Water Institute.
PNW is ranked No. 35 among the Best Engineering Programs. It promises personal attention, small class sizes, and easy access to professors.
MS IN MECHANICAL ENGINEERING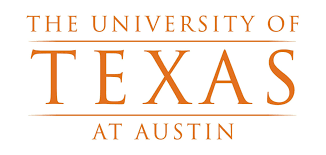 They say everything is bigger in Texas. Perhaps ambition is no exception.
You'll find the best MS courses for mechanical engineer candidates here in Texas. This larger than life program is one of the best mechanical engineering in USA degrees for students from all over the world. It doesn't matter whether you are from New York, Los Angeles, Dubai, or London. Top recruiters from all over the world look for students of the caliber produced by the University of Texas at Austin.
Texas' Cockrell College of Engineering is home to the acclaimed Walker Department of Mechanical Engineering. This school, top ranked by U.S. News & World Report, offers a Master of Science in Mechanical Engineering. It takes as little as 18 to 27 months on a full time basis.
There are three paths to attain a MSME degree:
a thesis option
report option
no-thesis/no-report option
This decision is made near the end of the student's first semester. It allows each aspiring mechanical engineer a great deal of flexibility.
The program's faculty are lauded inventors. They are recognized for contributions in:
lithium-ion rechargeable batteries
selective-laser sintering 3D printing techniques
other innovations used around the world
The campus attracts domestic and international students alike. It is a top mechanical engineering in USA degree for students seeking collaborative opportunities.
The school features state-of-the-art facilities and research centers. These include the:
Advanced Manufacturing Center
Center for Nano- and Molecular Science
Institute for Computational Engineering and Sciences
Microelectronics Research Center
Nuclear Engineering Teaching Laboratory
Texas Materials Institute
The department boasts a strong network of industry partnerships. It is always ranked well in U.S. News & World Report's college rankings. It comes in at No. 12 in Mechanical Engineering Programs (tie).
MS IN MECHANICAL ENGINEERING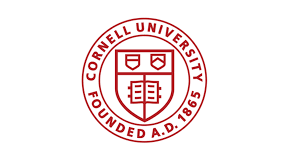 Looking for one of the top universities in USA for MS in mechanical engineering – but in New York?
Cornell University in New York, which is in rural New York's Finger Lakes region, should be a top contender. Whether you are looking for full time or part time study, this program has everything aspiring mechanical engineers could want.
Cornell is an Ivy League institution. Students can expect high standards of academic excellence and selectivity in admissions.
Cornell's Sibley School of Mechanical and Aerospace Engineering's MEng is a terminal degree. It has a master's thesis. The MEng programs rely on interdisciplinary study. There is a flexible curriculum to prepare graduates in engineering science, technology, and design. Yet they can also explore their own interests and goals.
Concentrations within the MEng include:
biomedical mechanics
aerospace engineering
dynamics and control
energy and sustainability
fluid dynamics
micro- and nanoscale engineering
solid mechanics and materials
thermal science
Cornell's graduate engineering program is ranked at No. 8 by U.S. News & World Report.
#8. TEXAS A&M UNIVERSITY – COLLEGE STATION
MASTER OF ENGINEERING (MEng) IN MECHANICAL ENGINEERING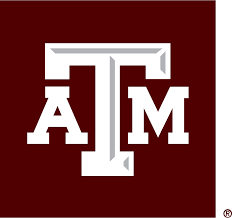 Texas A&M has a long and storied history. It opened in 1876. The college has a sprawling 5,200-acre campus. It is home to one of the largest student body populations in the nation.
Oh. And it is offers the one of the best course for masters in mechanical engineering study!
The J. Mike Walker '66 Department of Mechanical Engineering at Texas A&M University has a Master of Engineering (MEng) in Mechanical Engineering. It is a 30-credit hour, non-thesis degree. It can be taken either on-campus or via distance learning.
The degree is listed as non-thesis. But there is also a thesis option available for select students.
The department is home to state-of-the-art labs. These include a turbomachinery lab and energy systems lab.
Students and faculty are also deep in research on a wide variety of ME areas, such as:
polymers
crystalline materials
heat transfer
fluid mechanics
energy systems
combustion
mechanics
turbomachinery
Texas A&M has close ties with federal, state and industry partners and stakeholders. There is funding from the:
NSF
DoE
NASA
the EPA
various military agencies
US Nuclear Regulatory Commission
MS IN MECHANICAL ENGINEERING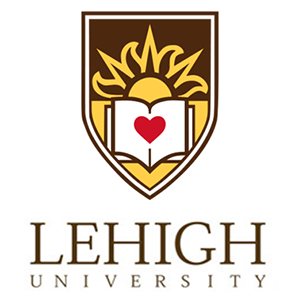 Lehigh University, in Bethlehem, PA, stands unique among its peers when it comes to top fields for MS in mechanical engineering. It is a private research institution devoted to experiential learning, global perspectives, and community service.
Lehigh's P.C. Rossin College of Engineering and Applied Science features a Master of Science degree in Mechanical Engineering. It has 30 credits. There are four options for earning an MS degree:
Thesis option: requires six credits of ME490
Project option: six credits of ME460
Applied engineering option: six credits of MEM coursework
Interdisciplinary engineering option: 12 credits outside MEM
All curricula offer close collaboration with industrial partners, faculty, and external research organizations. Examples include the:
Air Force Research Laboratory
Brookhaven National Laboratory
DuPont
University of Zurich
MS IN MECHANICAL ENGINEERING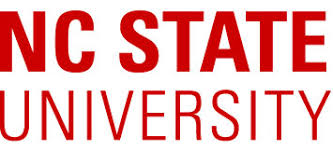 Last but not least on our list of the best mechanical engineering in USA degrees is NC State.
North Carolina State University in Raleigh, NC, has invested in engineering since Day One. It is now considered a preeminent, multidisciplinary research institution.
It is often ranked by Forbes at a hot spot for tech jobs. It is one of the best cities for young professionals, and one of the easiest cities in which to find a job, Raleigh continues to turn heads as a go-to destination.
NCSU's Department of Mechanical and Aerospace Engineering is one of the largest in the U.S.. There are ample graduate offerings. These include an MSME. Current students may qualify for the department's accelerated BS/MS degree plan.
This full time and part time program for mechanical engineers is focused on six core areas of research. The department covers:
Aerodynamics, Fluid Mechanics, Propulsion and Space Exploration Systems
Dynamics, Vibrations, Controls, and System Design
Structural Mechanics, Materials and Manufacturing
Thermal Sciences and Energy Systems
Biomedical and Biological Systems
Nanoscale Science and Engineering
The Master of Science in Mechanical Engineering lists two options. There is a thesis or no-thesis.
Non-thesis degrees take between 18 months and two years to finish. That's depending on whether you pursue full time or part time study. They are geared toward students wanting to begin work in industry.
Admission requirements for full graduate standing require:
An overall 3.0 GPA from an accredited institution
Undergraduate major in a technical area
Three letters of recommendation
GRE scores (minimums: verbal – 146, quantitative – 155, analytical writing – 3.5)
Competitive TOEFL scores for international students
NCSU's Department of MAE puts strong emphasis on the following areas:
thermal sciences
energy systems
fluid mechanics
propulsion
structural mechanics and materials
engineering design
nanoscale systems.
Its award-winning faculty are cited researchers who work in cross- and inter-disciplinary areas. They collaborate with the College of Sciences and other departments.
OTHER NOTABLE MASTER'S IN MECHANICAL ENGINEERING
#11. University of Michigan – Ann Arbor
Location: Ann Arbor, Michigan
Degree: MS in Mechanical Engineering
Net Price: $26,226
#12. Virginia Polytechnic Institute and State University
Location: Blacksburg, Virginia
Degree: Master's Degree in Mechanical Engineering
Net Price: $31,443
#13. Carnegie Mellon University
Location: Pittsburgh, Pennsylvania
Degree: M.S. in Mechanical Engineering
Net Price: $32,846
#14. University of Wisconsin – Madison
Location: Madison, Wisconsin
Degree: Master's Degree in Mechanical Engineering
Net Price: $22,358
#15. Ohio State University – Main Campus
Location: Columbus, Ohio
Degree: Mechanical Engineering – Master of Science
Net Price: $35,019
#16. Michigan State University
Location: East Lansing, Michigan
Degree: Mechanical Engineering – Master of Science
Net Price: $17,386
#17. University of Maryland – College Park
Location: College Park, Maryland – College
Degree: MS in Mechanical Engineering
Net Price: $15,887
#18. University of Colorado Boulder
Location: Boulder, Colorado
Degree: Mechanical Engineering – Master of Science (MS)
Net Price: $30,452
#19. Massachusetts Institute of Technology
Location: Cambridge, Massachusetts
Degree: MS in Mechanical Engineering
Net Price: $23,385
#20. Clemson University
Location: Clemson, South Carolina
Degree: MS in Mechanical Engineering (M.S.)
Net Price: $39,502