Ready to find your ideal master's program?
www.mastersprogramsguide.com is an advertising-supported site. Featured or trusted partner programs and all school search, finder, or match results are for schools that compensate us. This compensation does not influence our school rankings, resource guides, or other editorially-independent information published on this site.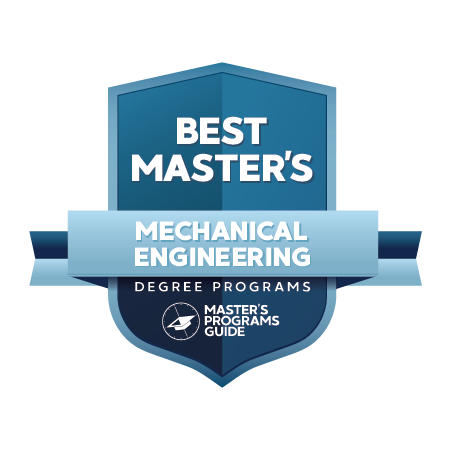 For graduate students with the aptitude and desire to tackle it, mechanical engineering (ME) is arguably one of the best fields of study to get into. The sheer magnitude of areas impacted by the work mechanical engineers do is staggering, which is why so many universities feature entire departments devoted to it. With such a diverse range of engineering disciplines falling within the scope of mechanical engineering, it's important to decide which areas interest you the most as you review the variety of graduate programs out there. To help with the decision-making process, we've assembled a list of the 10 Best Master's Programs in Mechanical Engineering.
COMMON APPLICATION AND ADMISSION QUESTIONS
Because these are all such well-ranked, sought-after schools, you'll want to pay close attention to the admissions requirements as you work on your applications. Every university is different and has its own unique set of requirements. In fact, there are generally two sets of requirements – one to apply for acceptance into the institution's graduate school, and another that is specific to the department overseeing the program itself. That's why it is critical to carefully review both and take notes as you go, to keep everything organized. Prospective international students will, of course, need to be very mindful of English language proficiency requirements, and what the university desires in terms of acceptable test scores and associated proof. Many schools request letters of recommendation; depending on the strength of these referrals, they can sometimes make or break an application. So, choose your writers carefully and select people who can speak about your background and success within the field.  
Also note, programs may have a specific format they'd like to be followed, in terms of submissions. It's always important to follow application procedures precisely as directed. There is no way to know how many highly qualified student applications are turned down each year simply due to improper submissions… but we can guess it's a lot! 
After all, each application is reviewed by the graduate school and, as mentioned, by the program's department itself. The faculty of those departments will be working alongside every admitted student, so naturally they want to vet applications thoroughly. If they see numerous errors or signs that the applicant wasn't reading or following the directions, that can send a clear signal to the department that the student may behave the same way in class. Several of the institutions on this list maintain extremely high standards for admittance, with some turning away roughly 95% of all applicants. Make sure your submission avoids the rejection pile by adhering to every instruction during the process. If you're unsure of anything, call or email them directly and ask for clarification. In terms of any requested statements of purpose, this is also an area where you'll want to spend time to get it right. It's your letter, but most likely the grad school or the department admissions committee will cite specific things they want to see in it, such as:
"What, exactly, do you want to study?" 
"Why, specifically, do you want to study that?"
"What is your background in the field?"
"How will you use your degree?"
See Also: 10 Best Master's in Industrial Engineering
WHAT ABOUT FINANCIAL AID & SCHOLARSHIPS?
As expensive as it is to complete an undergraduate degree, graduate credits cost even more! Financial aid and scholarships continue to be proven methods of helping mitigate the ever-increasing costs of college tuition and books. Federal Student Aid remains one of the most popular options. Using the Free Application for Federal Student Aid (FAFSA), graduate students can apply for aid under a variety of programs. However, many students misunderstand how FAFSA works and believe that's all they must do. 
After submitting the FAFSA, students receive a Student Aid Report (SAR). This is a summary of what was submitted and includes the Expected Family Contribution (EFC). The EFC is used to determine eligibility for Pell Grants, as discussed below. 
After the Federal Student Aid office is done with it, it sends the FAFSA to the schools a student indicates on the form. Those institutions will, in turn, also look at the SAR to determine eligibility for federal student aid. The colleges may then build a package proposing the financial aid a student qualifies for, but it is up to the student to contact each financial aid office to determine what, if any, further action they must take. Don't assume the office will handle everything for you. Students must be proactive in this process.Federal grants and scholarships are gift aid funds that do not have to be paid back, so naturally they are better than loans, if a student qualifies for them. A grant is typically need-based, whereas a scholarship is often more merit-based. The Department of Education (ED) gives many federal grants, including Pell Grants. These are often reserved for undergraduates, however TEACH Grants may be awarded to graduate students opting to enter into a teaching field in a location where there is a high number of low-income students. Iraq and Afghanistan Service Grants exist to fund students who lost a parent in military service after 9/11. Fulbright Grants, sponsored by the Department of State, are available to grad students in certain cases of international exchange study. 
For those who do not qualify for scholarships or grants, federal loans are often available, such as the William D. Ford Federal Direct Loan Program, under which the government itself is the lender (versus a bank). For graduate students, this program offers two options: 
Direct unsubsidized loans, up to $20,500 per school year
Direct PLUS loans, for those needing a higher amount and who are willing to undergo a credit check during the application process
All institutions feature dedicated pages listing resources for financial aid. Some even offer college-based financial award, fellowships, or tuition discounts, so we recommend reading through their sites with eagle eyes. They may also list local and regional scholarship and grant opportunities. It pays to comb carefully through the links and read up on each of these, to see if you qualify. In some cases, a scholarship may boil down to a simple essay submission. Many smaller scholarships often go overlooked, which therefore increases your odds of getting them. Sometimes a cluster of small, low-competition scholarships can add up to more money in your pocket than a larger, highly competitive one. Certain scholarships are based on specific career fields; these are usually donated by organizations or persons who were or are invested in those fields themselves, such as mechanical engineering. Others may be competition-based, such as the National Inventors Hall of Fame's annual Collegiate Inventors Competition, which gives away $100,000 in total awards. Military veterans should keep an eye out for scholarships dedicated to those who have served. There are many state and county sources, as well as private organizations and donors, devoted to offering financial assistance to both veterans and their dependents. It goes without saying, vets should fully review their GI Bill benefits, if applicable, to ensure they are using them to maximum advantage. 
Several universities participate in the Yellow Ribbon Program, which was created as part of the Post 9/11 GI Bill. Yellow Ribbon allows institutions and the VA to fund tuition and fees in excess of established thresholds. In other words, veterans using the Post 9/11 GI Bill and attending a Yellow Ribbon school could possibly have no out-of-pocket costs! Visit the Veterans Affairs site to learn if you qualify and discover which universities take part. Another popular method of funding is a Graduate Teaching Assistantship or Graduate Research Assistantship. These can offer living stipends and potential tuition waivers, in exchange for work that will ultimately broaden your understanding of the topic you're studying!
See Also: Aerospace Engineering Master's Programs 
HOW MUCH CAN I MAKE WITH A MASTER'S IN MECHANICAL ENGINEERING? 
Many students have already spent four or more years delaying their entry into the workforce in pursuit of their education. Completing a master's degree can mean an extra year or two of delay, but it's often worth it to earn that advanced degree and increase your long-term potential earnings. 
Mechanical engineering, the study of objects and systems in motion, is an area that literally affects almost all aspects of our daily lives, from using a keyboard to driving a car. Engineers working in this space are tasked to shepherd an idea through the design and testing phases, and eventually out into the world. This means they must consider every possible environment the product would be expected to function in, and under which conditions, before figuring out how it should look and how to manufacture it to a specified standard. 
As you can imagine, almost every industry requires experts in some form of mechanical engineering, from automotives to aerospace, acoustics, control systems, mechanics, nanotech, biotech, computers and electronics, energy systems, robots, automation, and manufacturing – the list goes on and on. According to the American Society of Mechanical Engineers there are, in fact, 36 distinct technical areas under the ME umbrella. 
With such a range of career options at the fingertips of an ME graduate, clearly, the world is your oyster. Michigan Tech lists a few ME work area focuses, including:
Statics (how forces transmit to and through structures)
Dynamics (velocities, accelerations, and resulting forces)
Kinematics (mechanism behavior during range of motion)
Materials science (selecting materials for applications)
Thermodynamics (converting energy to power)
Manufacturing, lab methods, machine design, engineering economics, and many more!
 Based on more than 18,000 inputs, Glassdoor.com calculates that the average salary for mechanical engineers is $75,158, with a high end of $106k. Numerous variables affect salary ranges, including specialty, years of experience, and geographic location. The Bureau of Labor Statistics (BLS) cites a more comprehensive review of the industry in its Occupational Outlook Handbook. It also determined a higher median pay of $87,370 per year and found that the top 10% are earning in excess of $136k (with the highest-paid working in the realms of scientific research and development services, which happen to be the smallest sector in the ME industry). 
Most ME employees (20%) work in fields related to architecture and engineering, whereas 14% work in machinery manufacturing. Transportation equipment manufacturing comes in at 11% of the career field, with computer and electronic product manufacturing making up another 7%. Scientific research and development services (the highest-paid) comprise only 6% of all mechanical engineering professionals. 
From automobiles to robotics, job growth is predicted to be overall good and consistent, at a steady 4% through 2028. However, as technology continues to change and evolve, those with expert knowledge of the latest design software may be major money-saving assets, as they can help diminish the costly necessity of working prototypes. The BLS thus anticipates that students who study 3D printing or how to build virtual simulations could be in higher-than-average demand.
See Also: Best Master's in Materials Science and Engineering 
NOTABLE STATISTICS
Per the BLS, there were 312,900 mechanical engineering jobs in 2018. Once an engineer has worked in the field for some time, they may apply for a Professional Engineering (PE) license, which certifies them to oversee the work of other engineers, among other enhanced responsibilities. Across all engineering disciplines, there are 820,000 licensed PEs in the United States, according to the National Council of Examiners for Engineering and Surveying. Michigan currently employs the most mechanical engineers, with 43,890 as of 2018. 
Specifically, the Detroit-Warren-Dearborn metropolitan area has the highest of jobs, with 31,180 (or 15.81 out of every 1,000 workers). Alaska employs some of the fewest in the U.S., with only 430; however, they're paid the highest annual mean wage – $128,690! According to respondents to a survey by Payscale.com, some of the most popular and top-paying companies employing mechanical engineers include: 
General Motors – $72k
Northrop Grumman – $71k
Raytheon Co. – $71k
Boeing – $69k
Pratt and Whitney – $68k
Lockheed Martin – $64k
It may come as no surprise that many of the above companies are also heavyweight defense contractors. A few other notable employers of MEs of which you may have heard are: NASA, Google, Apple, Microsoft, Walt Disney, and Ford. According to the National Science Foundation, mechanical engineering tends to attract a majority of engineering-inclined students. Out of seven fields of study, ME draws a whopping 25% into the field, according to their most recent study. Materials engineering came in last. Universities offering programs in engineering and engineering technology typically seek accreditation through ABET (Accreditation Board for Engineering and Technology), which accredits 4,005 programs at 793 colleges and universities around the world. ABET uses 2,200 volunteers from across the spectrum of academia, government, and industry to conduct its rigorous third-party/peer-reviewed accreditation processes. The BLS notes that industry employers prefer to hire graduates from ABET-accredited programs; this is also often required to pursue a Professional Engineer license. 
The Technology Student Association lists 250,000 members in its national organization, which is geared toward career opportunities in the STEM sector. A long-standing nonprofit organization, it has been around since 1978 and boasts 4 million members involved in competitions, intracurricular activities, leadership opportunities, and community service since the group's inception. The American Society of Mechanical Engineers has a 100,000-strong membership and offers invaluable opportunities for professional collaboration and knowledge-sharing, with several resources for career and technical skills development. After business, education, and health care professions, engineering has historically been the field of study with the most master's degrees conferred, according to the National Center for Education Statistics. Because of the sheer quantity of things that mechanical engineering can be applied to, there are also many associated occupational jobs, such as drafters, mathematicians, nuclear engineers, petroleum engineers, physicists, astronomers, natural science engineers, and more. ME is one of the oldest and most versatile areas of study in the world. 
So, if that motivates you to pursue a graduate education in ME, check out our list of the 10 Best Master's Programs in Mechanical Engineering below!
MASTER OF SCIENCE IN MECHANICAL ENGINEERING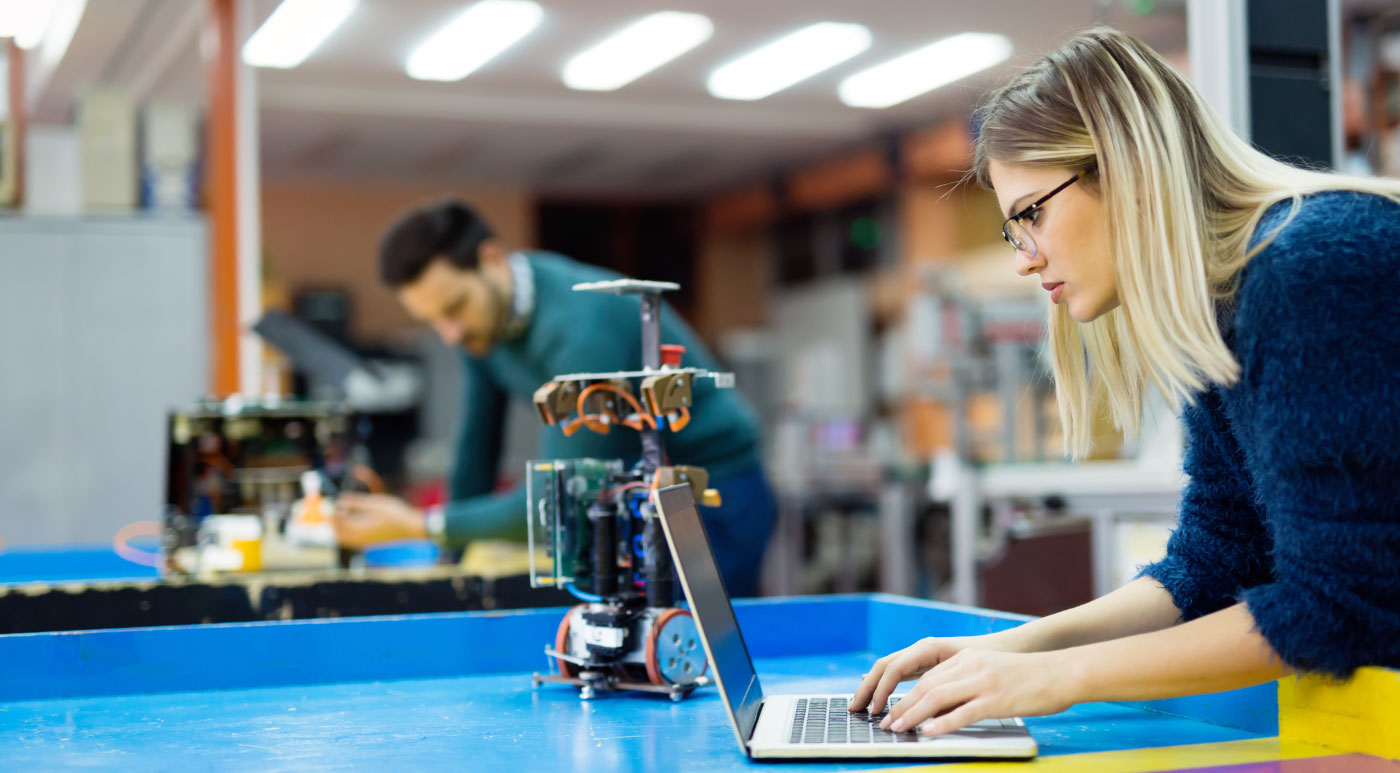 Since its esteemed beginnings in 1868, UC Berkeley has grown to become the flagship campus of the University of California system. Currently home to more than 41,900 students from around the world, Berkeley and its motto Fiat Lux ("Let there be light") have inspired generations of graduates to strive for excellence in virtually all realms of academia. 
Berkeley's Department of Mechanical Engineering features three exciting graduate degree programs: a Master of Science (MSME), as well as Master of Engineering and Doctor of Philosophy programs. The MSME degrees focuses on studying the application of natural sciences as an engineering systems approach to problem-solving. 
Most students opt for the program's Plan II, which cites a normative time of just one and a half years (or three semesters) to finish. The minimum number of units necessary to complete the MSME degree is 24 semester units. (Plan I is a very rare option, only for government-sponsored projects). 
In general, a minimum of 12 letter-graded, 200-series Mechanical Engineering semester units must be passed. According the degree website, ME grad students must enroll in 15 units each semester.
Early coursework includes classes such as:
MEC ENG C200 Design, Evaluate, and Scale Development Technologies
MEC ENG C201 Modeling and Simulation of Advanced Manufacturing Processes
MEC ENG 203 Nanoscale Processing of Materials 
Prior to graduation, degree candidates must successfully complete both an oral presentation and a final written report. These are judged by a committee made up of members of the Berkeley Division of the Academic Senate. 
Transfer students may transfer no more than four semester or six quarter units of completed eligible course work.
Admission requirements include the standard minimums for all grad program applicants, such as: 
A bachelor's degree (or eligible equivalent) from an accredited institution
A minimum 3.0 GPA 
Acceptable undergraduate preparation to complete graduate-level course work
Sufficient English proficiency

If proof is required, a TOEFL score of 90 or higher on the iBT test; or 570 on the paper-and-pencil test; or an IELTS Band score of 7 or higher on a nine-point scale are all acceptable.  
Initial applications must include:
Unofficial transcripts 
Letters of recommendation 
Proof of English proficiency, for applicants applying from countries where English is not the main official language, unless the student has finished one year of full-time study at an American university, with grades of "B" or higher. 
Berkeley is consistently ranked as one of the most prestigious universities on Earth. It currently ranks 15th among the 2019 Academic Ranking of World Universities, and comes in at No. 4 in the U.S. News & World Report national rankings for ME programs. 
Notable faculty and Distinguished Teaching Award recipients include Professor Dennis K. Lieu, Professor Oliver O'Reilly, Professor Kameshwar Poolla, and countless others. Department faculty are also routine winners of prestigious honors from the National Academy of Engineering and NSF Faculty Early Career Development (CAREER) Awards.  
Visit the UC Berkeley Mechanical Engineering department website to learn more about its faculty, research, labs, and programs. 
MASTER OF SCIENCE IN MECHANICAL ENGINEERING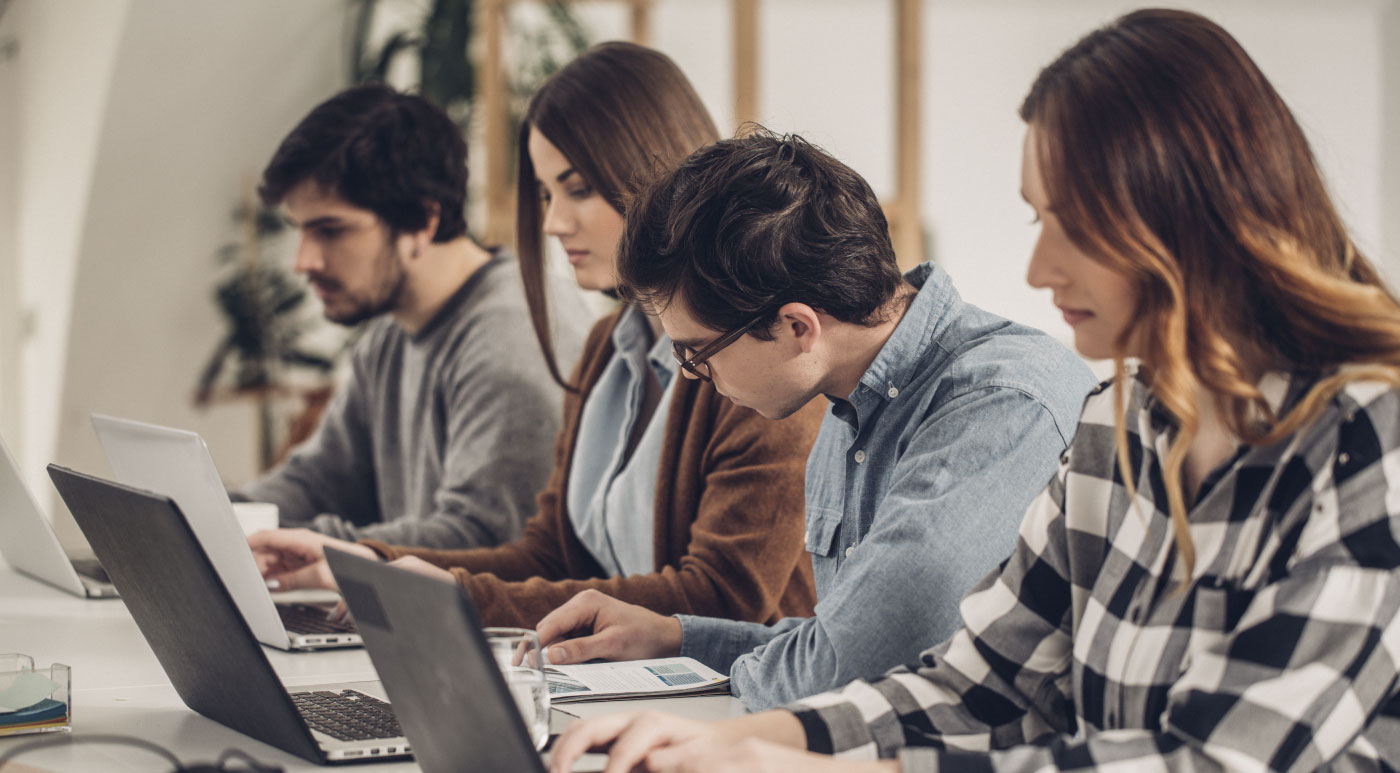 Georgia Tech's George W. Woodruff School of Mechanical Engineering offers an MSME for students with strong engineering, mechanical, mathematical, and/or physical science backgrounds. Its flexible design allows students to complete the degree through a combination of studies at different campuses, or through online offerings.
The Woodruff School offers other Mechanical Engineering degrees in addition to the MSME, such as Nuclear Engineering, Medical Physics, Paper Science and Engineering, Bioengineering. 
Georgia Tech's master's degree programs are designed to be completed in one to two years, or four to six semesters.
The bulk of the MSME program's coursework is elective and created to teach methods of advanced analysis and innovative, interdisciplinary problem-solving techniques. The goal is to help prepare students for industry careers and research. 
The graduate degree track features two options: thesis or non-thesis. 
The thesis option requires close collaboration with a department faculty member, working side-by-side on a project that is being researched by school faculty at the time. The advantage of this option is the one-on-one mentorship and practical experience received within a working research environment. Such work looks good on a resume and can lead to financially incentivized graduate research assistantships. 
The non-thesis option requires 10 classes that, with a bit of preplanning, may include two classes that are a part of a student's undergraduate coursework and counted toward the MSME. In such cases, the entire graduate degree can be completed in just a single year!
Only six credits at the 4000 level are permitted; the rest should be 6000 level or higher. 
Admission requirements for Georgia Tech's graduate school include: 
Transcripts showing a bachelor's degree or equivalent from a regionally accredited institution
Demonstrated academic excellence
A background in the field of study
International applicants must possess sufficient TOEFL or IELTS scores
Verification of lawful presence, to be satisfied prior to enrollment
Current Georgia Tech students with a 3.5 or higher GPA may apply for the program upon successful completion of 30 semester credit hours, but before they finish 75 hours. 
Transfer students with more than 75 credit hours may apply after completing 12 to 24 credit hours at Georgia Tech. MSME students must maintain both overall and semester GPAs of 3.0 to be considered in good academic standing. 
Georgia Tech's Woodruff School recently upgraded its Advanced Manufacturing Pilot Facility, sponsored in part by Boeing and Delta. The school also expanded its Robotics and Automation research group, and maintains continuing interdisciplinary ties with Georgia Tech's Institute for Bioscience and Bioengineering, Institute for Electronics and Nanotechnology, and the Strategic Energy Institute.
The school has roughly 3,000 students and 100 faculty members, who among them have registered hundreds of patents. It is touted as one of the largest and most highly ranked mechanical engineering programs in the nation. In fact, Georgia Tech ranks No. 2 in ME programs in U.S. News & World Report's annual rankings (for schools whose highest degree is a Ph.D.) and No. 8 among the Top Public Schools. Have a look at LIFE@ME and its quarterly e-newsletter, MEGaTech, to see the latest news and breakthroughs!
MASTER OF SCIENCE IN MECHANICAL ENGINEERING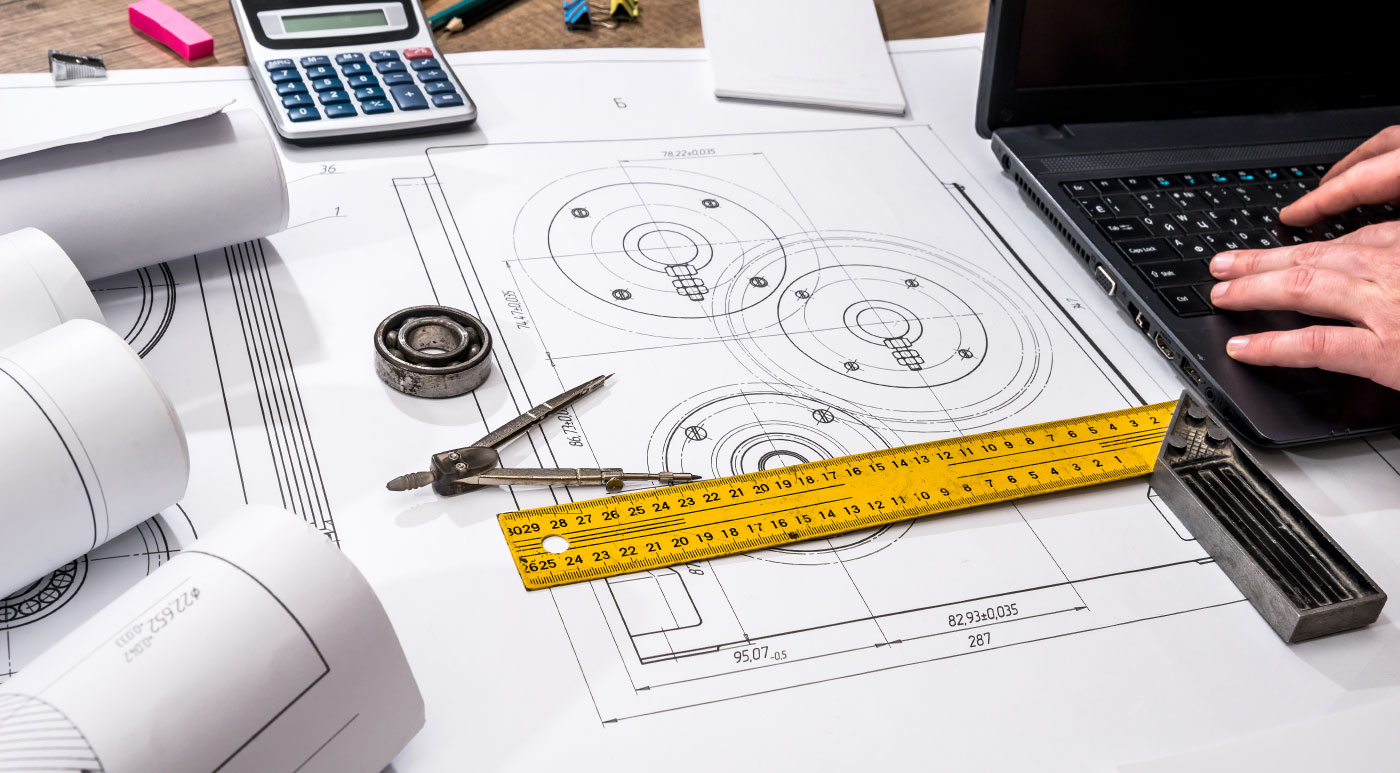 Located in Palo Alto, CA, the Leland Stanford Jr. University – more commonly known as Stanford – has been dubbed the "Harvard of the 21st century." As a West Coast cousin to its Ivy League peers in the east, Stanford consistently ranks among the best universities in the nation and has an acceptance rate of roughly 5%. 
Stanford's Master of Science in Mechanical Engineering requires 45 units of coursework. There is no thesis requirement, but students are encouraged to assist in research or partake in independent study. This especially holds true for those seeking practical experience or wanting to explore Ph.D. options. 
The Co-terminal Master of Science Program in Mechanical Engineering is designed for Stanford undergraduates with 120 units completed. The university also offers MS in Engineering – Biomechanical Engineering, MS in Engineering – Individually Designed Major, and Engineer in Mechanical Engineering degrees. 
Enrollment in Stanford's grad school is full-time only, and students take eight units or more during the autumn, winter, and spring quarters. 
Stanford is stringent about its course requirements, which can seem complex. A broad overview includes: 
Two Mathematical Fundamentals courses, for a total of six from the following: ME 300A, 300B, 300C, 408; CME 302; EE 261, 263; ENGR 155C/CME106

Only MATH and CME courses above 200 and CME may count toward the math requirement 
Courses must cover two of the following: partial differential equations, linear algebra, or numerical analysis and statistics

Depth in Mechanical Engineering courses, to offer depth in one area 
Two Breadth in Mechanical Engineering courses outside of the depth requirement 
24 units of Mechanical Engineering coursework, from the approved lists for the mathematics, depth, and breadth requirements. This excludes research, independent study, and seminars.
Electives approved by an adviser, but typically including engineering, mathematics, and science courses above 200, with no more than three seminars
Unrestricted electives  
Admission requirements state that MSME candidates must have a bachelor's degree in engineering prior to enrollment at Stanford. Those lacking sufficient prior experience in certain subjects (applied mechanics, applied thermodynamics, fluid mechanics, or ordinary differential equations) may be required to complete such work while in the program. 
Students transferring from abroad should possess the equivalent of an American bachelor's degree. 
Candidates for the MSME must first be approved by the faculty and maintain at least a 3.0 GPA in the 45 units used for degree requirement fulfillment. 
Stanford's esteemed faculty consist of several Nobel laureates, Turing Award winners, and Fields Medalists. The athletics program is recognized for its commitment to excellence. To date, Stanford has taken home 123 NCAA team championships, 25 NACDA Directors' Cups, and produced 270 Olympic medal winners. The Cardinals are known for the annual football competition against their Berkeley rivals, at Cal. The Big Game tradition has been going on since 1892!
Stanford comes in at No. 7 among National Universities and No. 1 in Best Colleges for Veterans, according to U.S. News & World Report's annual rankings. Sitting on a sprawling 8,180 acres, its total student population is around 17,000. 
MASTER OF ENGINEERING IN MECHANICAL ENGINEERING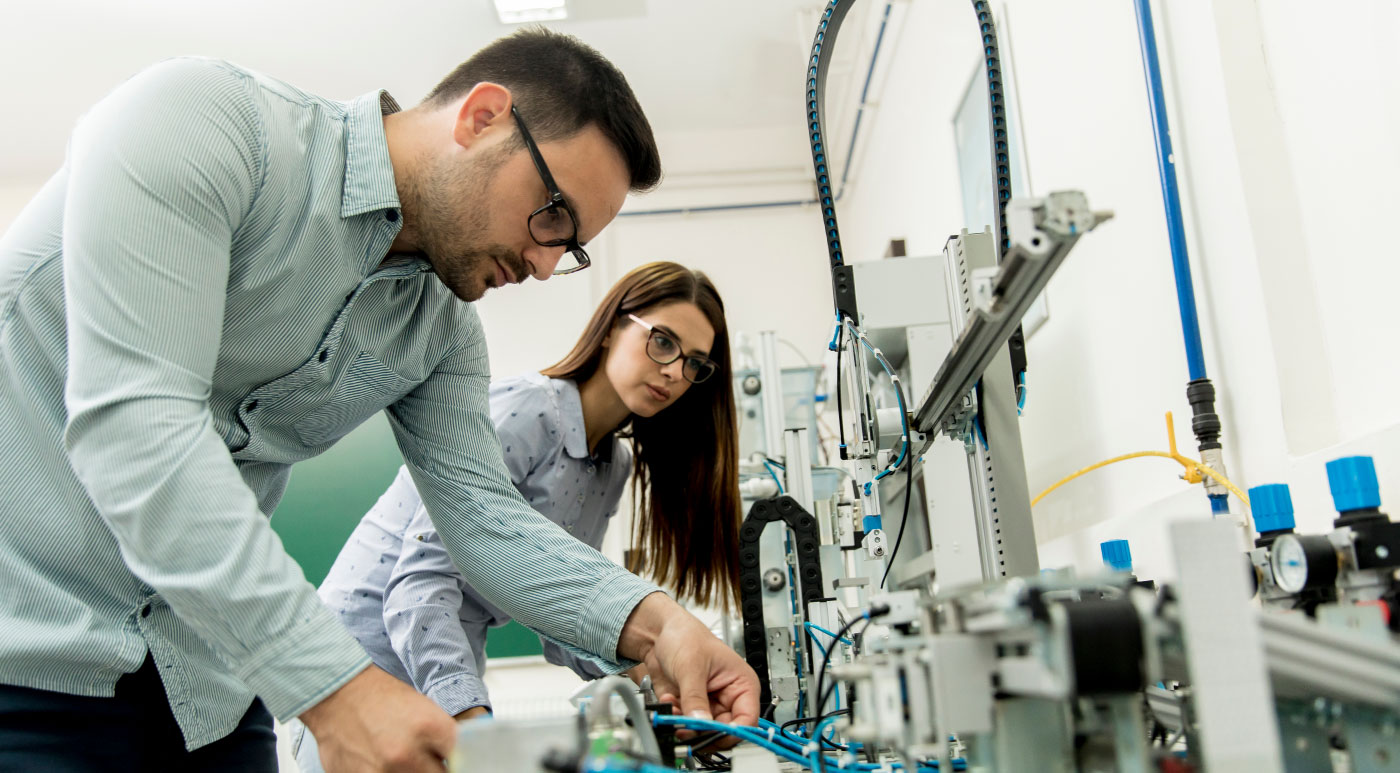 When it comes to standard of living, the University of Illinois at Urbana-Champaign holds its own with the best of them! It has been ranked No. 2 in the list of Best College Towns by the American Institute of Economic Research. Cited as a quintessential Midwestern college town, it also scores high on diversity, accessibility, and innovation. 
UIUC's prestigious Grainger College of Engineering's Master of Engineering in Mechanical Engineering (MEngME) program features three main tracks: Design, Energy, and Manufacturing. 
The MEngME degrees are terminal and thus do not lead to a Ph.D. track, although there are options to do Ph.D. work afterward. However, this program is more geared toward those who are either already working in the industry or who plan to do so after graduation. 
UIUC's three flexible tracks can be completed either full- or part-time, and in as few as two to three semesters. The MEngME also offers an online option, which is extremely useful for many students. The application process is the same for on-campus and online enrollment. 
Design track course options include: ME 598, Applied Control System Design & Analysis; ME 598, Computational Modeling of Industrial Transport Processes; ME 404, Intermediate Thermodynamics; and ME 411, Viscous Flow & Heat Transfer. 
Energy track options include: ME 403, Internal Combustion Engines; ME 432, Fundamentals of Photovoltaics; ME 471, Finite Element Analysis; and ME 472, Introduction to Tribology. 
Manufacturing options include: ME 598, Computational Modeling of Industrial Transport Processes; ME 445, Introduction to Robotics; ME 446, Robot Dynamics and Control; and ME 455, Micromanufacturing Process & Automation.
UIUC allows up to eight graduate level transfer credits. Once enrolled in the MEngME program, students must maintain a 3.0 GPA. 
General admission requirements include:
A bachelor's degree from an accredited institution, with a 3.0 or higher GPA for the last two years of undergraduate study. This is the minimum for grad school; however, the Grainger College of Engineering requires a minimum 3.25 GPA on prior undergraduate study and a 3.5 for grad work.
GRE scores for all graduate programs completed at UIUC
Non-native speakers seeking full admission need a TOEFL iBT of 103 or IELTS Band score of 7.5. Please view the country-specific pages for detailed information on international admissions.
Master of Engineering students can take advantage of the school's Center for Professional and Executive Training and Education, which offers internship assistance, help with resumes and cover letters, and career fairs. Grainger also partners with industry employers looking to hire students through the school's job postings, or who would like to set up a corporate capstone project. With more than 60 engineering societies and organizations, students have ample opportunities to learn from each other!
UIUC operates more than 651 buildings spread out across its campus, including the Asian-American Cultural Center, Bruce D. Nesbitt African-American Cultural Center, La Casa Cultural Latina, Native American House, Women's Resources Center, and LGBT Resource Center. In the Fall 2018 term, it was home to more than 15,600 graduate and professional students.
Many students seek out fellowships and assistantships, with a purported 85% of students in graduate research programs being funded that way. UIUC ranks No. 10 among the Best Engineering Schools and No. 7 in Mechanical Engineering, according to U.S. News & World Report's 2020 rankings. 
MASTER OF SCIENCE IN MECHANICAL ENGINEERING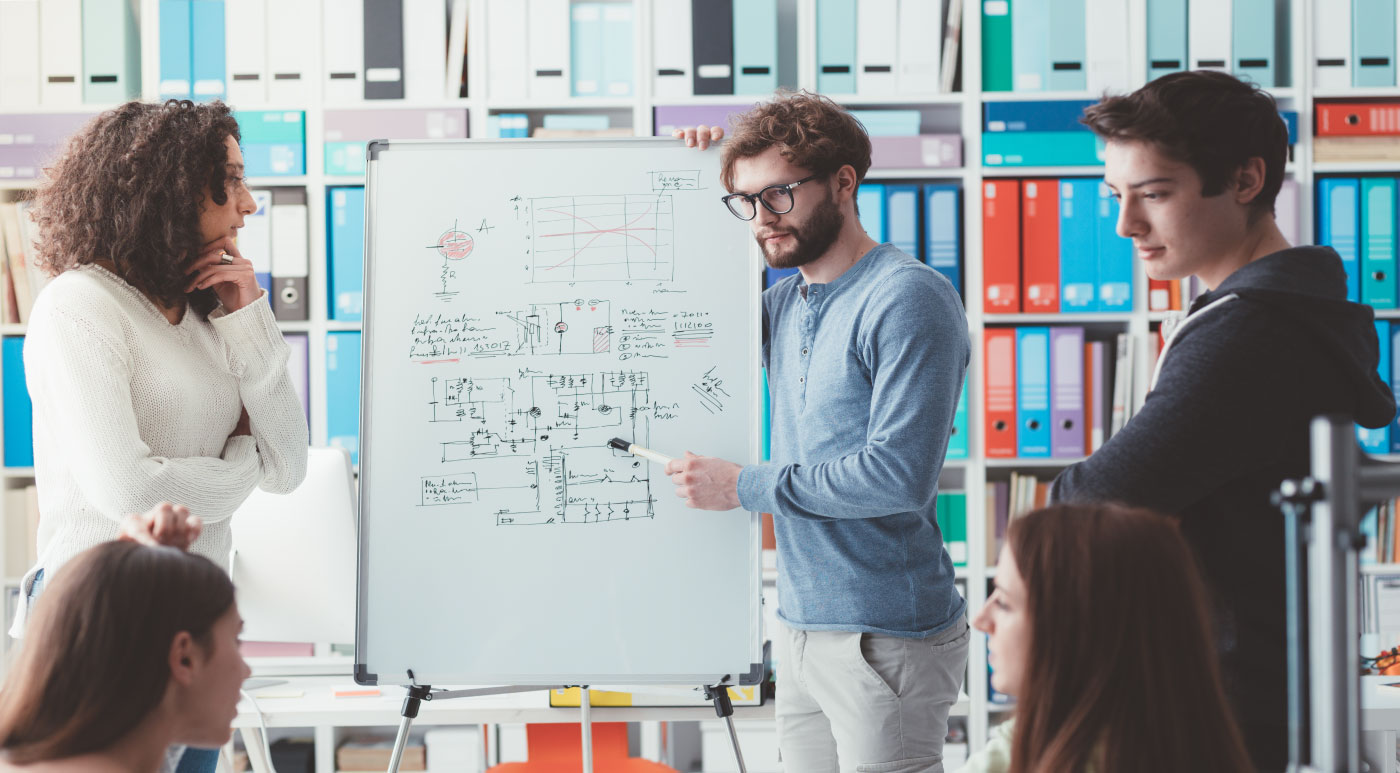 As part of the Purdue University system, Purdue University Northwest was born from a merger of two extension campuses – Calumet and North Central. Today, the combined campus features a new, unified name and continues to operate under the proud Purdue banner. 
Purdue Northwest's Department of Mechanical and Civil Engineering offers a Master of Science in Mechanical Engineering, as well as other degree programs focused on communications, control systems, digital systems, software engineering, energy, mathematics, metallurgy, statistics, and thermal sciences. 
Designed to be completed in under two years, the Master of Science in Mechanical Engineering can be completed with or without a thesis and may be pursued either full- or part-time. The program requires students to complete 30 credit hours, with a minimum cumulative GPA of 3.0. The department also offers teaching and research assistantships to qualified students who are looking to expand their skills in a hands-on setting.  
Apart from the MSME degree, Purdue offers an MSE in Interdisciplinary Engineering, an MSE with ME Specialization, and an MSE with ECE Specialization. It has also recently launched a 4+1 Combined Degree program, which can set up undergraduates wanting to knock out both degrees in only five years. 
Course requirements for the MSME differ depending on whether or not the thesis option is taken. For the thesis option, students earn nine credit hours by performing independent research, which culminates in a report or thesis. 
All research is done under the supervision of grad faculty and a thesis committee, which will approve the research plan and monitor progress. To qualify for this option, students first must finish nine credit hours with a 3.0 GPA. 
Of the remaining 21 credit hours, 18 are completed in advanced ME (such as thermo-fluids, dynamics, structural mechanics and machine design) and three in math above the 500 level. 
Non-thesis students must complete three credits in advanced mathematics; 24 credits (i.e., eight grad courses) in advanced ME (such as thermofluids, dynamics, structural mechanics, machine design); and three credit hours from an approved list (generally related to engineering, mathematics, computer science, etc.). Please view the catalog for a full list of course descriptions. 
Admission requirements include the standard bachelor's degree, a GPA of 3.0, and, in general, a statement of purpose, relevant professional license, applicable test scores, and three letters of recommendation (unless the department states otherwise). 
The Department of Mechanical and Civil Engineering maintains numerous engineering labs, including ME labs for the following areas: Heat Transmission, Finite Element Analysis, Materials Heat Treatment, Engineering Metrology, Materials Polishing, Engineering Microscopy and X-Ray Diffraction, Fluids Mechanics & Computational Fluids Analysis, Fatigue & Fracture Research, Manufacturing and Robotics, Mechanical Engineering Experimentation, and Mechatronics. There are also interdisciplinary research centers, such as the Energy Center and Water Institute. 
The school's web site includes a compelling list, 10 Reasons to Choose Purdue Northwest's Engineering Program. For a sneak peek: PNW is ranked No. 35 among the Best Engineering Programs, and it promises personal attention, small class sizes, and easy access to professors. Check out the article for the full list!
MASTER OF SCIENCE IN MECHANICAL ENGINEERING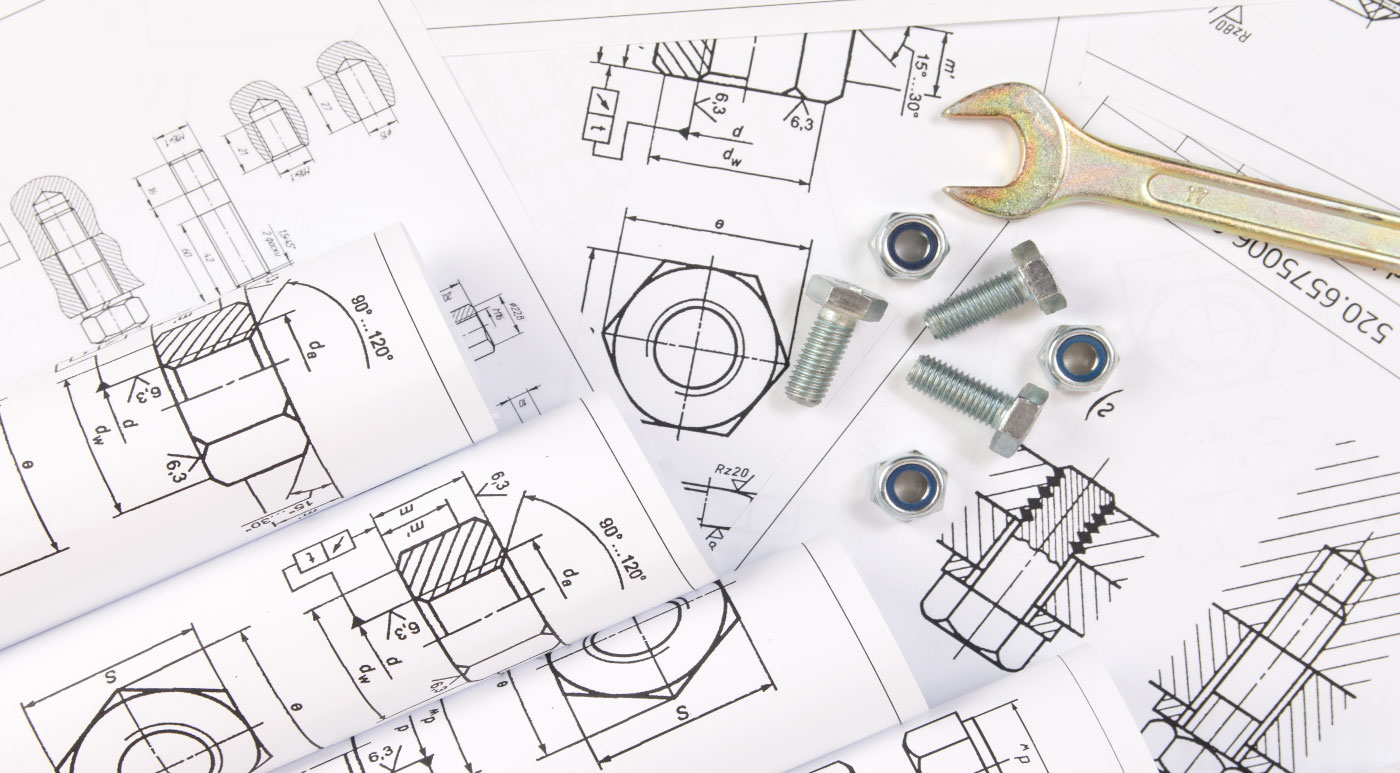 They say everything is bigger in Texas, and perhaps ambition is no exception. With the motto "What starts here changes the world," the University of Texas at Austin clearly wants its students to think about the global impact their futures may have. 
Texas' Cockrell College of Engineering is home to the acclaimed Walker Department of Mechanical Engineering, which offers a Master of Science in Mechanical Engineering designed to be finished within 18 to 27 months. There are three paths to attain a MSME degree: a thesis option, report option, or no-thesis/no-report option. This decision is made near the end of the student's first semester. 
Students going the thesis route will need to complete 30 credit hours (eight classes, plus six thesis-oriented credit hours). Those wanting to write a report instead must complete 30 hours of coursework (10 classes) and a three-credit hour report. The third option is 36 hours with no thesis or report necessary. 
A sample thesis option schedule entails a Fall term with nine hours of coursework on a selected research topic; a Spring term with an additional nine hours; three hours spent over the summer on the first section of the thesis, along with a final six hours of coursework; and the second part of the thesis in the last Fall term. 
The above choices are, in some cases, limited based on the student's participation as a graduate research assistant. GRAs can use their research as the topic for their thesis or report. 
In terms of grades, the program requires a GPA over 3.0. 
Admission requirements for grad school and the program include: 
A bachelor's degree from an accredited university, with transcripts
3.0 or higher GPA 
Official test scores (GRE, GMAT, TOEFL, IELTS)
Adequate subject preparation for the major, which may be proven via letters of reference; samples of work; and a personal statement of up to two pages describing research area, publications, previous or current research work, and an applicable website
Recommendation by the Graduate Studies Committee for the proposed major
No transfer students are admitted, unless petitioned by the Graduate Studies Committee and approved by the dean
The program's faculty are lauded inventors recognized for contributions in lithium-ion rechargeable batteries, selective-laser sintering 3D printing techniques, and other innovations used around the world. The school features state-of-the-art facilities and research centers, such as the Advanced Manufacturing Center, Center for Nano- and Molecular Science, Institute for Computational Engineering and Sciences, Microelectronics Research Center, Nuclear Engineering Teaching Laboratory, Texas Materials Institute, and more. 
Cockrell's 430,000-square foot Engineering Education and Research Center is used by students and faculty working together to help the department achieve its strategic research missions. 
The department boasts a strong network of industry partnerships and is always ranked well in U.S. News & World Report's college rankings, coming in at No. 12 in Mechanical Engineering Programs (tie) and No. 11 in Best Engineering Schools (tie) for 2020. 
The University of Texas at Austin hosts literally thousands of student events each year and has 1,100 student organizations. As the country's 11th-most populous and fastest-growing large city, there's never a shortage of things to do in Austin!
MASTER OF SCIENCE IN MECHANICAL ENGINEERING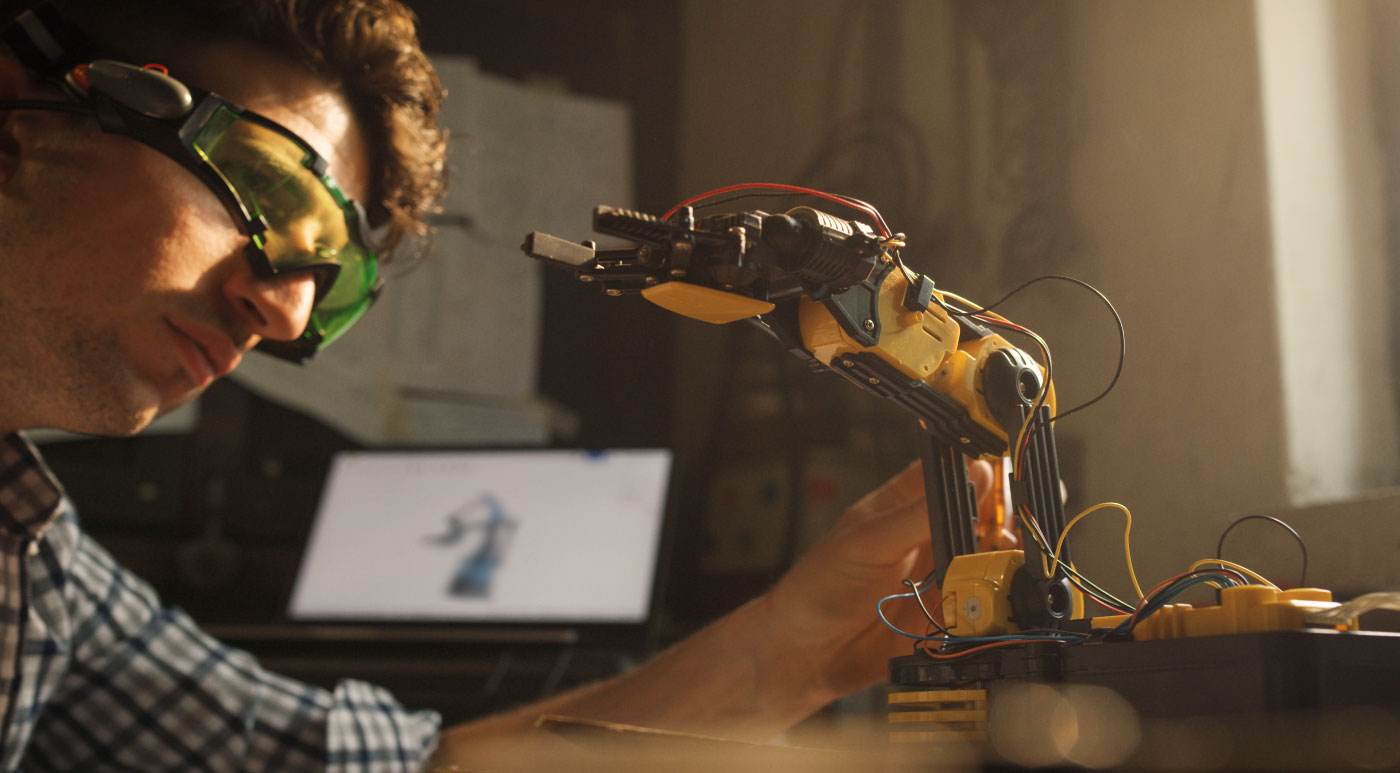 Located in rural New York's Finger Lakes region, Cornell is one of a handful of educational institutions falling in the Ivy League category, meaning students may expect very high standards of academic excellence and selectivity in admissions. Maintaining traditions is an important aspect of Ivy League life, as Cornell's 60 active Greek fraternity and sorority chapters demonstrate, but don't let that fool you! Cornell lives on the cutting edge of technology, too! 
Touted as running one of the top 10 mechanical engineering departments in the nation, Cornell's Sibley School of Mechanical and Aerospace Engineering's MEng is a terminal degree requiring a master's thesis. The MEng programs rely on interdisciplinary study and a flexible curriculum to prepare graduates in engineering science, technology, and design as they explore their own interests and goals. Concentrations within the MEng include biomedical mechanics, dynamics and control, energy and sustainability, fluid dynamics, micro- and nanoscale engineering, solid mechanics and materials, and thermal science. 
There are many requirements to earn this master's degree in mechanical engineering. PAccording to the department's web site, all MEng students must complete:
A minimum of 30 credit hours of graduate coursework, predominantly in technical areas, but with up to two non-technical courses allowed; 12 credit hours must be in Mechanical & Aerospace Engineering (MAE). This does not count project credits. 
One design or research project of four to eight credits, finished as a team or individual, and requiring a final report
A minimum cumulative MEng GPA of 2.5
No grade below a C-
One full-time residence unit 
The program description page for the master's in mechanical engineering breaks the requirements down further: 
48 total credits/20 credits of research (MAE 8900)
Complete MAE 7999, the departmental colloquium, twice
Complete 15 credits (5000 level or above) and six credits (6000 level or above)
Admission requirements include: 
A bachelor's degree in engineering or the physical sciences
Statement of Purpose for grad school
Three letters of recommendation
GRE general test scores (GRE subject scores in engineering, mathematics, or physics are "strongly recommended")
TOEFL or IELTS scores, for non-native English applicants
Cornell views the purpose of engineering as, ultimately, "to improve the human experience." Mechanical engineering allows specifically for such endeavors, as evidenced by a recent student project team called MineSweeper. The MineSweeper project is working on the design and construction of a robotic vehicle capable of detecting and safely clearing landmines. 
Apart from working together on 29 team projects with real-world (and sometimes life-saving) applications, Cornell students get to interact with 41 renowned faculty members in diverse engineering fields. Networking with some of the most well-connected professionals in the industry at one of the most acclaimed institutions in America can certainly have its perks for those with an entrepreneurial mindset. 
Cornell's graduate engineering program is currently ranked at No. 8 by U.S. News & World Report. Aside from rankings, its distinguished alumni include 58 Nobel laureates, four Turing Award winners, 34 Marshall Scholars, 31 Rhodes Scholars, 55 Olympic Medalists, and more than a dozen living billionaires!
MASTER OF ENGINEERING (MEng) IN MECHANICAL ENGINEERING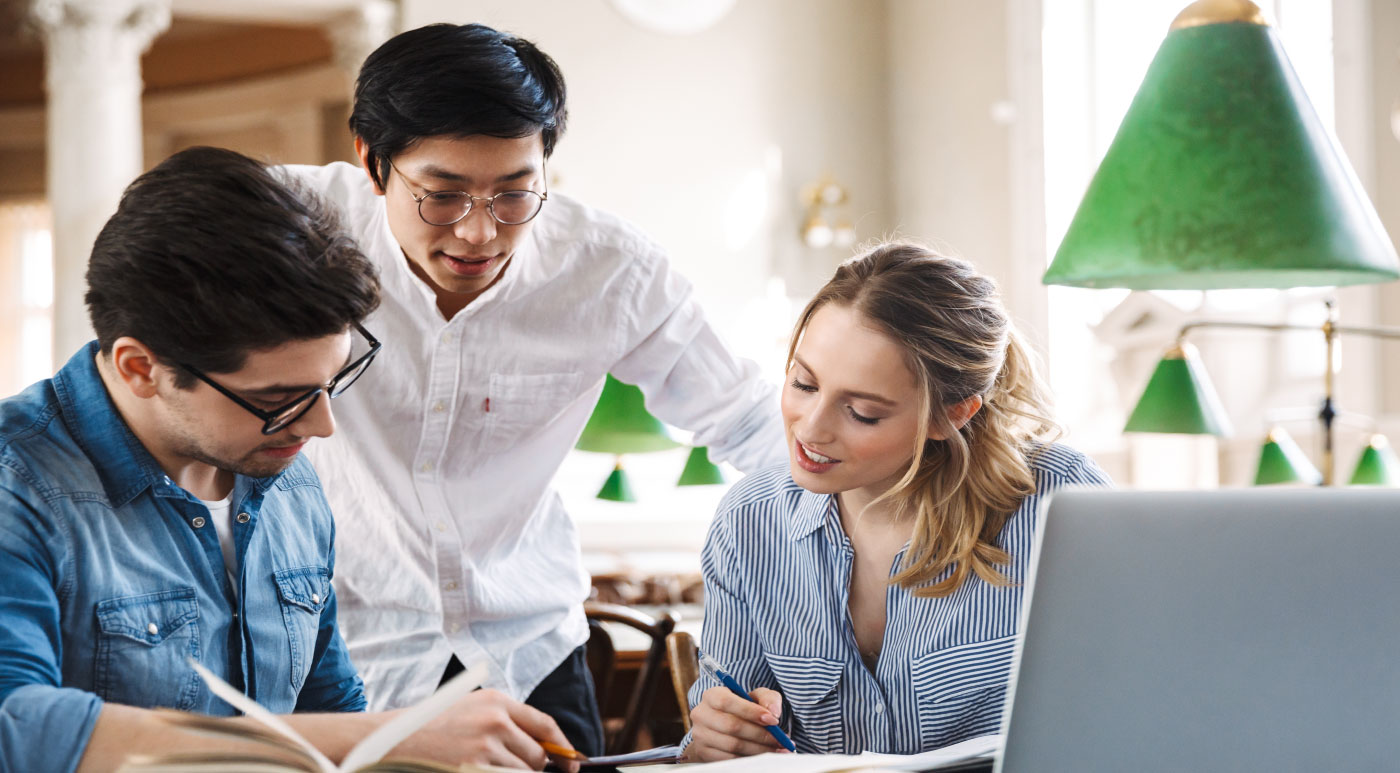 Texas A&M has a long and storied history, and it loves to pay tribute to its Aggie traditions. Founded in 1876, the college has a sprawling 5,200-acre campus and is home to one of the largest student body populations in the nation. 
The J. Mike Walker '66 Department of Mechanical Engineering at Texas A&M University offers a Master of Engineering (MEng) in Mechanical Engineering as a 30-credit hour, non-thesis degree. It can be taken either on-campus or via distance learning, with the same requirements. 
Students work side-by-side with an advisory committee to fully develop an individual degree plan and prepare a portfolio instead of a thesis. This portfolio is built over the course of the program and contains all graded materials, which are evaluated against specific educational outcomes. This evaluation is an educational assessment that also helps the program itself to continually improve. In fact, the department uses it as a part of its accreditation review. 
The assessment uses a three-point grading rubric and five goals, to determine if graduates: 
Can apply knowledge of mathematics, science, and engineering 
Can identify, formulate, and solve engineering problems 
Communicate effectively 
Have knowledge of contemporary issues and a recognition of the need for lifelong learning  
Use the techniques, skills, and modern engineering tools necessary for engineering practice 
A research committee performs a thorough assessment of all content contained in the portfolio and makes a graduation determination. There is no final exam required for the MEng mechanical engineering degree.
Although the degree is listed as non-thesis, there is, apparently, a thesis option available, because the portfolio instructions recommend that MS students producing a thesis should use elements and related research for the portfolio assessment. If a thesis is something you want to consider, we recommend discussing this during your individual degree plan creation with your advisor. 
The curricular requirements for the MEng are as follows: 
Three credit hours of graduate math (MEEN 602: Modeling & Analysis of Mechanical Systems)
Nine courses/27 credits in technical electives
Any graduate level MEEN course
Up to two non-MEEN grad courses from the Colleges of Engineering or Science
Admission requirements for Texas A&M include submission of official transcripts from all colleges or universities attended; required test scores, sent from the testing agency itself; and a Permanent Resident Card/I-551/I-485, as needed. Transfer credits taken in-residence at an accredited U.S. institution, with a grade of B or above, may be considered. Texas A&M lists several restrictions on transfer credits. Additional requirement details on time limits for degree completion, notes on residency, and others may be found here. 
The department is home to state-of-the-art labs, including a turbomachinery lab and energy systems lab. Students and faculty are also deep in research on a wide variety of ME areas, such as "polymers, crystalline materials, heat transfer, fluid mechanics, energy systems, combustion, mechanics, turbomachinery…" The list goes on and on! Texas A&M maintains very close ties with federal, state and industry partners and stakeholders, with funding from the NSF, DoE, NASA, the EPA, various military agencies, and the US Nuclear Regulatory Commission.
MASTER OF SCIENCE IN MECHANICAL ENGINEERING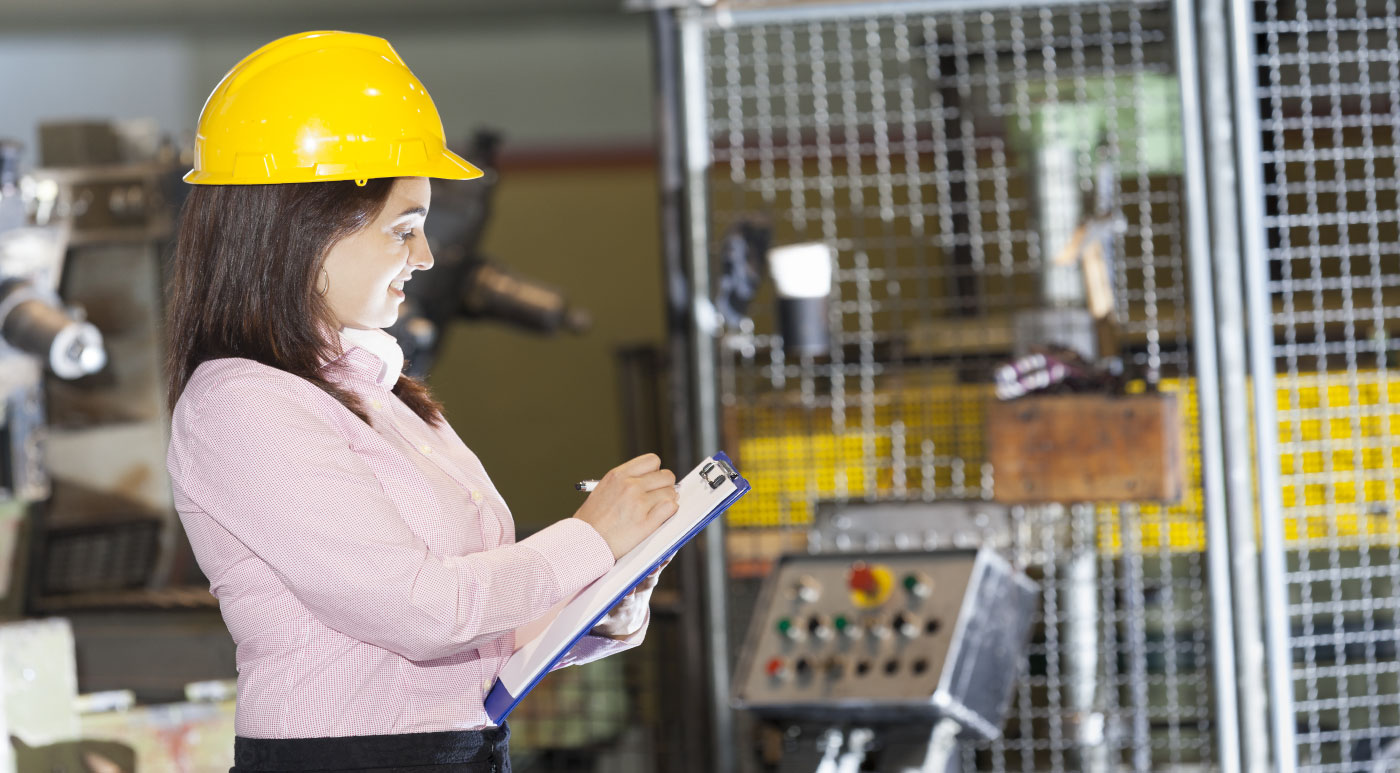 Lehigh University, in Bethlehem, PA, stands unique among its peers as a private research institution devoted to experiential learning, global perspectives, and community service. It holds a United Nations Non-Governmental Organization status (very rare for a university), and founded Tau Beta Pi, the oldest engineering honor society in America. 
Lehigh's P.C. Rossin College of Engineering and Applied Science features a Master of Science degree in Mechanical Engineering with 30 credits required for graduation. There are four options for earning an MS degree: 
Thesis option: requires six credits of ME490 (students pursuing a Ph.D. will follow specific requirements for math, core, depth, and breadth courses)
Project option: six credits of ME460 
Applied engineering option: six credits of MEM coursework
Interdisciplinary engineering option: 12 credits outside MEM 
All curricula offer close collaboration with industrial partners, faculty, and external research organizations like the Air Force Research Laboratory, Brookhaven National Laboratory, DuPont, Electric Power Research Institute, NASA, National Institute of Standards and Technology, Princeton Plasma Physics Laboratory, University of Zurich, and many others. 
Courses for all master's degrees include:
A minimum of 24 credits of 300- and 400-level coursework (18 hours at the 400 level)
18 credits in mechanical engineering and mechanics
15 credits of 400-level coursework in MEM
For the 30-credit hour MSME degree, the program requires meeting the above requirements, plus program-specific requirements of: three core courses, three other MEM courses, and12 credits as free electives (which may be used for the thesis, project, or other options).  
Admission requirements are program-specific and include official transcripts sent from all universities attended, two letters of recommendation from qualified individuals, and TOEFL or IELTS test scores for grad students whose first language is not English (for unconditional admission, applicants will need to meet all minimum scores). Prospective grad students are encouraged to read up on Lehigh's spirited graduate life!
Lehigh is home to numerous research centers, laboratories, and institutes, including the Center for Advanced Materials and Nanotechnology, Center for Photonics and Nanoelectronics, Center for Manufacturing Systems Engineering, Center for Polymer Science and Engineering, Energy Research Center, Engineering Research Center for Advanced Technology and Large Structural Systems (ATLSS), the Institute for Metal Forming, and many more. Check out the latest issue of the department's Resolve Magazine to see what's new in Lehigh's world of research! 
When Lehigh fundraises, it goes big. Its current GO: The Campaign for Lehigh fundraiser is seeking $1 billion, to attract the world's best and brightest students by funding endowed scholarships and the Lehigh Fund. Donations are also going to develop its renowned facilities, strengthen its already dynamic programs, and fully support faculty research endeavors to a truly unprecedented level.
Located just an hour from Philadelphia and 75 miles west of New York City, Lehigh students enjoy access to some of the most bustling cities in the country while maintaining a small educational setting. Its student-faculty ratio is 9:1, with nearly half of classes enrolling fewer than 20 students. Smaller classrooms offer far more individualized learning experiences, and with a 22% acceptance rate, the school is considered selective but well within reach for qualified applicants. 
MASTER OF SCIENCE IN MECHANICAL ENGINEERING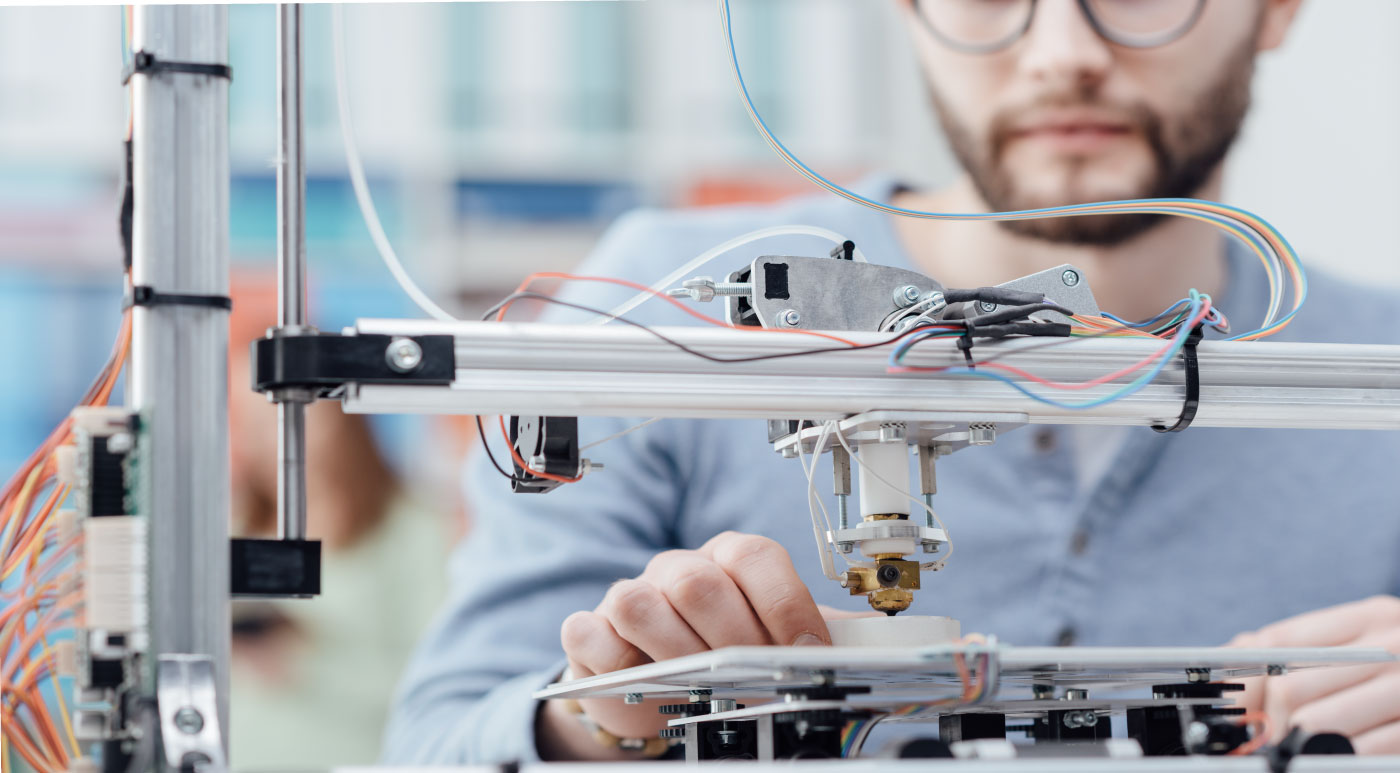 North Carolina State University in Raleigh, NC, has been invested in engineering since Day One and is now considered a preeminent, multidisciplinary research institution. Consistently ranked by Forbes at a hot spot for tech jobs, one of the best cities for young professionals, and one of the easiest cities in which to find a job, Raleigh continues to turn heads as a go-to destination for grad students ready to team up with a recognized powerhouse in STEM. 
NCSU's Department of Mechanical and Aerospace Engineering is one of the largest in the U.S., with ample graduate offerings, including an MSME. Current students may qualify for the department's accelerated BS/MS degree plan. 
Focused on six core areas of research, the department covers: 
Aerodynamics, Fluid Mechanics, Propulsion and Space Exploration Systems
Dynamics, Vibrations, Controls, and System Design
Structural Mechanics, Materials and Manufacturing
Thermal Sciences and Energy Systems
Biomedical and Biological Systems
Nanoscale Science and Engineering
The Master of Science in Mechanical Engineering lists two options – thesis or no-thesis. 
The thesis option requires 30 semester hours, inclusive of nine credits in thesis research, plus 21 hours of letter-grade courses. Of these, nine hours may come from non-MAE courses. Three credits of non-major coursework can be in the 400-level range. The rest are put into a "Plan of Work" and filed by the end of the first semester. The thesis committee consists of an advisor and two members, before whom the student will have to present their oral defense. Interestingly, students can also opt to elect a minor, comprised of nine credit hours in non-departmental support courses. 
Non-thesis degrees take between 18 months and two years to finish and are geared toward students wanting to begin work in industry (or who may have already started work and are pursuing the MSME part-time). They may choose between Mechanical Sciences or Thermal Sciences tracks and complete a curriculum of six MAE courses, up to three approved non-MAE electives, and three credit hours of MAE 586 Project Work. The MAE 586 faculty member will usually also be the student's advisor. 
Admission requirements for full graduate standing require:
An overall 3.0 GPA from an accredited institution
Undergraduate major in a technical area 
Three letters of recommendation 
GRE scores (minimums: verbal – 146, quantitative – 155, analytical writing – 3.5)
Competitive TOEFL scores for international students 
NCSU's Department of MAE puts strong emphasis on the following areas: thermal sciences, energy systems, fluid mechanics, propulsion, structural mechanics and materials, engineering design, and nanoscale systems. Its award-winning faculty are highly cited researchers who work in cross- and inter-disciplinary areas, collaborating with the College of Sciences and other departments. 
The university leads not one, but two National Science Foundation Engineering Research Centers: the FREEDM Systems Center and the ASSIST Center. NCSU is also a leader within six collaborative institutes, such as the PowerAmerica initiative, the Laboratory for Analytic Sciences, and the Consortium for Nonproliferation Enabling Capabilities. 
 With all of that going on, NCSU still puts student learning on the forefront. With a total of 35,479 students and more than 2,200 faculty, the student-faculty ratio is an incredible 14:1. There are over 700 diverse student organizations on campus, not to mention a whopping 23 varsity programs!
NC State Athletics loves working with student athletes to ensure success via scholarship and educational opportunities, to keep the Wolfpack up and running.
OTHER NOTABLE PROGRAMS
#11. University of Michigan – Ann Arbor
Location: Ann Arbor, Michigan 
Degree: Master of Science in Mechanical Engineering
Net Price: $16,408
#12. Virginia Polytechnic Institute and State University
Location: Blacksburg, Virginia
Degree: Master's Degree in Mechanical Engineering
Net Price: $18,700
#13. Carnegie Mellon University
Location: Pittsburgh, Pennsylvania
Degree: M.S. in Mechanical Engineering
Net Price: $29,817
#14. University of Wisconsin – Madison
Location: Madison, Wisconsin
Degree: Master's Degree in Mechanical Engineering
Net Price: $15,910
#15. Ohio State University – Main Campus
Location: Columbus, Ohio
Degree: Mechanical Engineering – Master of Science
Net Price: $18,042
#16. Michigan State University
Location: East Lansing, Michigan 
Degree: Mechanical Engineering – Master of Science
Net Price: $16,684 
#17. University of Maryland – College Park
Location: College Park, Maryland – College
Degree: Master of Science in Mechanical Engineering
Net Price: $17,241
#18. University of Colorado Boulder
Location: Boulder, Colorado
Degree: Mechanical Engineering – Master of Science (MS)
Net Price: $20,323
#19. Massachusetts Institute of Technology
Location: Cambridge, Massachusetts 
Degree: Master of Science in Mechanical Engineering
Net Price: $22,230
#20. Clemson University
Location: Clemson, South Carolina
Degree: Master of Science in Mechanical Engineering (M.S.)
Net Price: $18,757