Ready to find your ideal master's program?
www.mastersprogramsguide.com is an advertising-supported site. Featured or trusted partner programs and all school search, finder, or match results are for schools that compensate us. This compensation does not influence our school rankings, resource guides, or other editorially-independent information published on this site.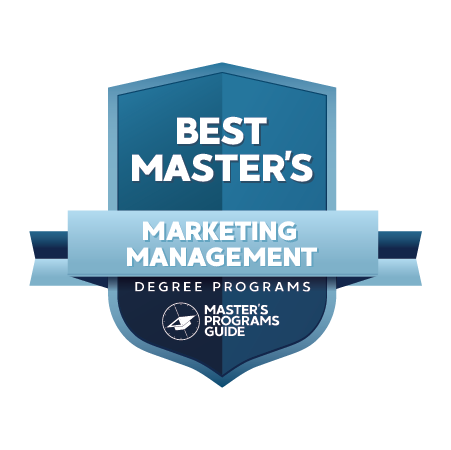 Earning a degree in marketing can be a great idea. It's even better if you don't have a particular job or position you want to pursue for your career.
For example, you might find a passion for social media marketing during your bachelor's degree program or realize that sports marketing is what you want to pursue for a graduate degree.
Likewise, you might want to design advertising campaigns for large corporations as part of your job with a large marketing firm. Or you might prefer using marketing to explore related fields, like travel and tourism or even psychology.
The point is that degrees in marketing are versatile. Professional marketers are needed by almost every company or business for various marketing jobs. But if you hold basic marketing credentials, you have an advantage: You can proceed into higher leadership positions or take on more responsibilities for a higher salary.
Long story short – earning a master of marketing degree is an excellent decision. Better still, many master's degree programs in marketing take two years or less to complete!
Marketing vs Marketing Management
What's the big difference between a graduate degree in marketing and a graduate degree in marketing management? It depends on the type of degree you receive.
Many marketing programs are MBAs or Masters of Business Administration. They just have a marketing management concentration.
MBAs are a perfect fit for a marketing management focus. They focus on how to be a better leader in the business arena and how to manage others. That's in addition to going over solid business concepts. Those who hold MBAs are well-positioned to become administrators, chief executives, or any other kind of managing position at a business or organization. MBAs with this focus include coursework and training that prepares you to head marketing departments. You might even spearhead broad marketing campaigns that can bring your employer great profits.
However, master's degrees in marketing management come in other flavors, too. Some schools offer a pure Master of Marketing Management degree. These are best thought of as an offshoot of an MBA or a related degree program. They cover many of the same concepts and ideas. At the same time, they focus on marketing as it pertains to modern economics.
A masters in marketing degree can also come as either a Master of Science in Marketing or Master of Arts. Master of Science degrees might be theoretical. They lean more into economics in the broader abstract concepts that drive business decisions every day. Marketing management degrees of the latter type are more appropriate if you want to work for a nonprofit. In this setting, you might focus your marketing efforts on areas besides pure profit-boosting, such as promoting the organization's mission.
Marketing management degrees that include some element of administration of business, either through the curricula or by being part of an MBA, tend to be better for the immediate practical application of your acquired knowledge. These degrees are perfect for entering the business world right after graduation. Meanwhile, a Master of Science in marketing management degree is better if you want to pursue research. It's also ideal if you wish to pursue additional education, like a doctoral degree.
Regardless, you will need a bachelor's degree before launching into a graduate degree program in marketing or management. You don't necessarily have to major in business, marketing, management, or related fields, but it will be helpful. For example, during a bachelor's degree program in marketing, you might learn about:
Social media marketing
How to identify target audiences
New media and its role in marketing
Digital marketing tools
How to conduct market research
You might also learn how to start a marketing career by exploring career goals, networking with with marketing professionals, and conducting original research.
Clearly, management degrees at the master's level are valuable. They provide you with many high-level details about marketing and business. They teach you how to manage or lead others. They often feature an interdisciplinary curriculum, too, encompassing various courses and concepts.
A sampling of the classes you can expect from these marketing master's program options might include:
Communication/Integrated Marketing Communications
Strategic Marketing
Data Analysis/Data-Driven Marketing
International Marketing
Digital Marketing
Other marketing-related courses might include Business, Management, and Psychology. Courses with a tighter focus, like Business Ethics, Sports and Entertainment Marketing, and Search Engine Optimization are also popular.
Of course, you'll take general courses, too, in subjects like English, Statistics, and History.
The exact focus of a given master's degree in marketing management depends on the individual program. But all marketing programs prepare you to attain leadership positions in marketing departments or at the head of companies. As a marketing major, you will graduate with significant expertise. You will know how to create and follow through with marketing campaigns or efforts that can benefit your employer.
As you might imagine, these positions are sought by almost any company or organization. Profit-driven enterprises always need marketing leaders to head up teams. They need people to manage individuals within a marketing department. They even need people to develop marketing strategies in the first place. Nonprofits or other organizations also need their own marketing managers.
This is perhaps the biggest strength of this graduate degree – its ability to be applied to almost any industry. As a marketing or marketing management program graduate, you will have a vast toolkit of skills you can use in many different applications, making the hunt for marketing jobs that much easier after you graduate. With one of the best master's degrees in marketing management, you can pursue a top position in almost any company and any field. Anything that requires marketing, that is!
See Also: Best Affordable Online Master's in Marketing Management
Common Application and Admission Questions
It isn't necessarily easy to get into a full or part time marketing master's degree. Like almost any master's program, getting into one of the best master's degrees in marketing management requires excellent grades. You'll also need a specific portfolio for each school to which you apply.
Almost any master's degree program requires a bachelor's degree first and foremost. It is a little less rigid for many to apply to a marketing management degree in this regard. Just about any bachelor's degree will be enough for most schools. You don't have to have a bachelor's degree in business or a related field.
That being said, students who have a bachelor's degree in business or something at least somewhat related to marketing will be given priority for entrance into the best marketing degree programs. Some common undergraduate degree majors for students who enroll in master's degrees in marketing include:
Marketing Communications
Public Relations
Social Media Management
Business or Business Communication
Advertising
English
Journalism
You'll also need decent grades from all of your prior bachelor's degree work and other education experiences to be admitted to high-level marketing programs. Full transcripts will be required for each application you submit.
The minimum GPA from your undergraduate degree should be about 2.5 or so. Most applicants average a 3.0 GPA or above. Make this number as high as possible if you're still in your bachelor's degree studies. If you must, take additional classes after the fact to bolster your GPA.
Many master's degree programs for marketing management require that you take and submit scores from the GRE or the Graduate Record Examination. These tests are taken on the computer and measure several aspects of your aptitude for college. This ranges from your critical thinking and quantitative reasoning to your verbal and mathematical skills. Different tests are prioritized by different universities and marketing degree programs. Some schools prefer a high GMAT score instead of a GRE.
You'll have a full year to take these tests once you apply for them. You can take them up to five times within that year. There are plenty of opportunities to get a better score if your first attempt doesn't reflect your actual abilities.
You'll also need to consider other application boosters. Many master's programs, including those in marketing management, require a history of work experience. You may need a professional resume. Resumes that have work experience related to the degree are, of course, preferred. You should be able to showcase your experience in the marketing or business fields thus far. This might include skills like:
Social media marketing
Digital marketing
Public relations
Pricing strategies
Marketing analytics
Having experience in market research, writing press releases, and email marketing is certainly a bonus. So too are skills related to content marketing, brand building, and original research. Any type of professional development in marketing and related areas will boost your admission profile and give you a competitive edge over other applicants.
Also consider letters of recommendation. Most master's programs ask for at least one letter of recommendation from a superior. This might be your supervisor at your current workplace or your former teachers from your bachelor's degree studies. Many marketing programs ask for three letters. It's a good idea to email your former teachers and ask about the letters as soon as possible.
Pay attention to the application deadlines for each university. Some schools are flexible and have multiple application deadlines throughout the year. Others admit just a single class once per year. Be sure you have your application materials ready at all times with up-to-date information.
Not sure what to look for in a school? We've ranked the top marketing master's degrees in this post. However, some other top schools for a marketing degree include the following:
University of Texas
University of Southern California
Northwestern University (via the Evanston, IL campus)
Johns Hopkins University (via the Johns Hopkins University Carey Business School in Baltimore, MD)
Columbia University (via the Columbia Business School)
Michigan State University (in East Lansing, MI)
Clemson University
Boston College
University of Tampa (Tampa, FL)
Cincinnati State University (in Cincinnati, OH)
UT Dallas (via the Naveen Jindal School of Business)
University of Colorado – Downtown Denver Campus
Vanderbilt University
University of Georgia in Atlanta, GA
New York University in New York, NY
Indiana University
University of California Los Angeles (Los Angeles CA)
University of Pennsylvania (Philadelphia, PA campus)
Consider how well the master's degree you are considering will help you meet your personal and professional goals. Will you have hands-on experiences to help you gain practical skills as you attend classes? If you're interested in doctoral degree programs later on, will the program give you enough of a foundation in your core courses to continue on? Are there any experiential learning opportunities like internships or study abroad?
The best master's degrees can and should check off all the boxes.
Also consider accreditation for your master's in marketing program. The top accrediting organizations for a graduate degree include:
Accrediting Commission for Community and Junior Colleges (ACCJC)
Western Association of Schools and Colleges
Higher Learning Commission (HLC)
Middle States Commission on Higher Education (MSCHE)
New England Commission of Higher Education (NECHE)
Northwest Commission on Colleges and Universities (NWCCU)
Southern Association of Colleges and Schools Commission on Colleges (SACSCOC)
WASC Senior College and University Commission (WSCUC)
It is a good sign to be accredited by one of these organizations, whether it's the Higher Learning Commission, the Middle States Commission, or the Southern Association of Colleges and Schools Commission on Colleges. So, too, is a nod from publications like the Princeton Review or U.S. News & World Report. It indicates that the marketing degrees you are looking at are well-regarded.
What About Financial Aid & Scholarships for Marketing Degrees?
Paying for graduate school (or a bachelor's degree, for that matter) expensive for most people. You don't want to end up in student debt, after all. But the good news is that there are multiple ways you can seek financial aid, some of which are specific to master's degrees in marketing management and related master's programs.
You should fill out a FAFSA or the Free Application for Federal Student Aid at the beginning of every academic year. Most universities require that you do this before applying for other paths to financial aid, anyway. The FAFSA tells the government all it needs to know about your economic situation. They can determine whether you qualify for certain subsidized and unsubsidized government loans, grants, and other types of financial aid.
Always check the financial aid page of both your university and the college or school handling the master's program for marketing management. There are often two separate pages. You should check out both because the former page often has general higher education financial aid opportunities. It is more inundated with applicants. That's because undergraduates can take advantage of these offers as well. These financial aid packages tend to be not as large.
The website for your marketing program and its financial aid opportunities is often much more specific. They are also sometimes more achievable. Again, fewer students in higher education apply to them, which can increase your chances of getting an award.
Even more important are the teaching assistantships or internships. Not everyone gets access to one of these opportunities, but they're valuable sources of financial aid and on-the-job experience if you have the time in your schedule.
Teaching assistantships allow you to work with faculty in your department or college. You might be grading papers or assigning with classroom learning activities in exchange for reducing some or all of your tuition costs. This does take time out of your week that you could otherwise use for studying. However, it's a great choice if you can manage a good balance between work, life and related areas.
Internships may not always pay you a salary. Yet many of them offered through your school result in a net reduction of your overall tuition. Internships provide additional benefits. They grant you valuable work experience and networking opportunities. These will continue to pay dividends after you graduate. Assistantships and internships are financial aid opportunities best used by those who don't also need to work at a full-time job while completing their graduate education.
Most students find themselves using a mixture of financial aid options to cover their bills. Check out all that you can to avoid paying full tuition.
See Also: Affordable Online MBA in Marketing Management
How Much Can I Make With a Master's in Marketing Management?
Once you complete your education and graduate from the university of your choice, you'll be faced with a challenging task. Now, you need to find a marketing career that provides you with a master's in marketing salary worthy of your experience and education.
So how much can you expect to make with a master's degree in marketing management?
Like almost every business or marketing degree, your actual salary depends on the type of marketing professional you are. Marketing managers who are higher in the overall hierarchy of a large company will be paid more than a marketing manager of a smaller organization. This doesn't mean you can't negotiate for a higher salary with any potential employer, though.
According to the Bureau of Labor Statistics, marketing managers can expect to make an average salary of about $133,380 per year. The Bureau of Labor Statistics also notes the highest salaries were around $208,000 for the same marketing jobs with the same responsibilities. That makes this one of the most lucrative marketing career options.
Your salary depends on how long you have been with the company (e.g., six months vs 16 years), how profitable your company is, and where your position lies on the salary hierarchy. Marketing managers in charge of more people and delivering more profitable results can expect to see higher salaries for their marketing careers. That's compared to marketing managers working for nonprofits or smaller companies who make comparatively less. This is similar to almost any other business or management executive occupation. It's true, regardless of industry.
Marketing managers can also become advertising or promotion managers. According to the Bureau of Labor Statistics, these marketing jobs have median annual salaries of about $127,150 per year. It's a very similar position to a general marketing manager. However, advertising or promotion managers are focused on a particular aspect of marketing campaigns. That's rather than marketing as a whole for a company.
Those pursuing a marketing manager position will enjoy a 10% job growth rate projected over the next ten years. According to the Bureau of Labor Statistics, this is faster than the national average compared to most other professions across industries. Companies are expected to need more marketing managers in the near future, and in high numbers. The time is perfect for recent graduates to pursue a marketing career!
Other marketing jobs for marketing graduates include:
Marketing Analysts
Social Media Marketing Directors
Global Marketing Directors
Directors of Brand Management
Public Relations Directors
Sports Marketing Manager
You might also find jobs that focus on email marketing, content marketing, and other content creation. If the job opportunities before you align with your career goals, there's a good chance you'll find something for you on the job market!
Marketing degrees are such versatile and broad credentials. Therefore, you can also use it to pivot into a management position in many industry organizations. Having experience with managing people and leading teams to achieve great results will enable you to take leadership roles outside the marketing sphere and pursue a nonmarketing career.
Management occupations, in general, earn a median salary of about $102,450, making them a viable alternative to a marketing career. They're ideal if you can't find a pure marketing manager position that suits your needs or interests. These jobs have titles like:
Administrative Service Managers
Compensation and Benefits Managers
Financial Managers
Sales Management Lead
International Marketing
Human Resources Managers
No matter which career path you take, there is excellent earning potential. This is good news for paying back financial aid like loans as well as for preparing for the future.
Our Ranking Criteria
We have a time-tested four-part formula designed for ranking the nation's best colleges and higher education programs. Using the factors outlined below, we can devise a much more detailed and reliable list of best marketing graduate program options than if you were to simply Google "graduate programs marketing" or "masters marketing degree."
We prioritize four major factors when evaluating a marketing program:
Earnings Potential
Affordability
Student Satisfaction
Selectivity
Reliable research and well-harvested data are the main ingredients in our recipe for success for ranking master's programs. We don't make recommendations based on personal opinions or financial incentives. Our revenue and content are separate. Sponsored schools have no impact on our rankings, nor do world university rankings.
The only way to make it onto one of our lists is to have an incredible academic program at a top school of business that can help lead you into a lucrative marketing career!
What are the Best Master's Programs in Marketing Science and Management?
We know you have educational goals that you're itching to pursue. But you may not know where to start. The editors of Master's Programs Guide utilize a unique ranking methodology to provide you with the best list of master of marketing degree programs. This methodology is based on the following three aspects:
40% Potential Salary After Graduation: Average mid-career salary of school alumni (as opposed to recent graduates, whose incomes are often lower)
30% Institutional Accreditation: Regional and National Accreditation for the 2022-2023 school year
30% Overall Degree Affordability: Average cost of undergraduate and graduate tuition per school, including financial aid
At Master's Program's Guide, we strive to do our best to guide you and your family toward a fruitful academic career. The pursuit of knowledge is a noble one. We want to help you reach your goals.
Check out our ranking of the best marketing masters programs below!
See Also: Best MBA Programs for Marketing Management
10 Best Masters in Marketing Programs
Master of Science in Marketing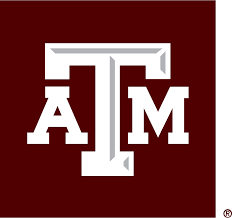 You'll find one of the best masters in marketing programs at Texas A&M University. In fact, many of Texas A&M University's programs are well-known for their rigor and overall value. The Master of Science in Marketing is no different. It's ranked as one of the best Master of Science in marketing programs in the United States. That's from Best-Masters.com and QS Business Masters.
This school boasts a comprehensive Master of Science in Marketing that is perfect for students with business experience. It's also ideal if you have a related degree or for those who have an unrelated bachelor's degree who want to make a career change.
There are very few specific prerequisites for applicants wishing to apply for this program at Texas A&M University. You need good grades and certain GRE scores, of course. Other than that, anyone can apply to this Master of Science in Marketing. This is a recent change. The full time program used to have much more stringent application requirements.
If accepted into the program, you will be considered for a departmental scholarship and a graduate assistantship. These financial aid opportunities combined can reduce most or all of your tuition costs. That's not to mention that the School of Business can provide you with valuable work experience through the assistantship.
Aside from a top-flight marketing program and ample opportunities for experiential learning, the graduation rate for this business school is one of the best in the country. Moreover, Texas A&M offers robust career services for graduates, so you can get assistance finding a full time marketing career.
Curriculum for the Master of Science in Marketing at Texas A&M University
The curriculum focuses on the fundamentals and specifics of marketing in a variety of circumstances, and builds off of what you learn in your bachelor's degree in business or marketing. You'll take classes that discuss and teach about marketing for business and for other organizations. You will showcase the different skillsets and mindsets needed to market in a variety of situations and consumer bases, too.
You will also have plenty of opportunities to complete professional internships over the course of your program. This allows you to use some of those experiences as academic credit.
Some topics you'll cover in your specialized classes and foundational courses at the Master of Science in Marketing at this school of business include:
Integrated marketing communications
Internet marketing
Digital marketing strategy
Advanced market research
Practical marketing analysis
Marketing metrics
Brand management
Customer analytics
Marketing decision-making
Business marketing
International business
Sales management and pricing strategies
Writing press releases
Another valuable advantage to this Master of Science in marketing is that it can be completed in as little as 10.5 months. Other marketing programs take at least one to two years. This is just one of the reasons why this is the best masters degree for business on this list!
As one of the fastest marketing degrees you can find across all disciplines, this is an ideal fit if you have plenty of free time to focus on your studies. However, there aren't any opportunities to slow down in this marketing master's. It's not a very flexible program or appropriate for those who can commit to school just part-time.
As with many master's programs, the priority application deadline is November 1st. The deadline to apply is April 7 for every academic year. You should get a jumpstart on your application if you plan to try this full time program. If accepted, you will benefit from the broad "Aggie Network." This is the collection of alumni that spans many countries across the globe.
Texas A&M's alumni network for the marketing master's is one of the most valuable advantages at this public university. That's considering the breadth of professions it encompasses and the doors it can open into major companies. Networking is just as important as your academic training, experiential learning, and professional development.
More Information About Texas A&M
Texas A&M is a public university with plenty of other wonderful aspects that make it worthwhile. It has the largest group of full time students in the state of Texas. It's just about the largest university by physical size, too. It also has a beautiful campus that spans 5200 acres. Students can take advantage of a huge swath of recreational facilities and a vibrant Greek life. This public university is home to 58 Greek letter organizations. There's something for everyone!
Don't forget the school of business's emphasis on sports excellence, either. Each game is a treat, even if you're just a casual fan. This Master of Science in marketing is ideal!
Master of Business Administration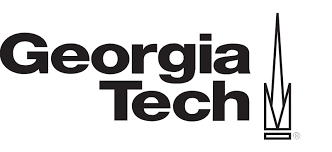 Another one of the best marketing masters programs is at Georgia Institute of Technology. Again, Georgia Tech has a business school with a leading graduation rate.
This MBA program may seem just somewhat related to marketing science and management at first. But a closer look reveals that you can choose to focus on marketing management through your class selections.
All MBA program students must complete a series of core business and administration courses. These go over things like the principles of finance, how to lead people and organizations, strategic management, and more.
But you can also pick classes specific to marketing science and management. You can tailor your electives to reflect this strategic focus, too. The resulting MBA is both broad and specific enough to provide you with the marketing science and management knowledge you need to succeed in those positions.
This full time program at the Georgia Tech school of business has other benefits that make it an excellent choice. It's offered in several formats. These include full-time, evening, and executive formats. This means that whether you're a focused or flexible student, you can complete this MBA on a schedule that works best for your personal or work lives.
Curriculum for the Master's Degrees in Marketing
The curriculum is the same between all three marketing master's programs. What differs is how long it takes to complete the full time program. For example, the full time option takes 21 months to complete while the evening program is a part-time self-paced option.
You'll take courses common to marketing programs, such as:
Entertainment marketing
Supply chain management
Digital marketing strategy
Consumer analysis
New product development and product design
Digital advertising
Financial accounting
Consumer trends
Marketing analytics
Market research
Business communication
Data driven marketing
Content creation
Georgia Tech provides small class sizes for all of its master's programs. This mindset is reflected in the MBA as well. You'll be able to get more personal attention from the faculty, and you won't feel smothered by the other students in your class as a result. You'll also be able to network with individuals rather than be lost in the crowd.
Even better is the college through which the program is administered. Scheller College is in the middle of the Georgia Tech Square innovation ecosystem. This is the heart of most entrepreneurial and business activity within the university and the surrounding city. You will feel rich at home as a student with the drive to begin projects and the desire to make a name for yourself. There are many chances to begin startups or join companies that can make use of your talents.
But that's not all! Any full-time MBA students in this program have opportunities to intern with Fortune 500 companies. You can also intern with several major consulting and financing firms. You'll get plenty of work experience and networking under your belt by the end of your academics which helps you achieve your career goals.
More Information About Georgia Institute of Technology
Georgia Tech opened in 1885. It has since bloomed into six separate colleges with 31 departments. It's a top-ranked university in every regard. It has a beautiful campus located north of downtown Atlanta. Most of the campus is filled with greenery. This makes it feel almost suburban compared to the metropolitan area just a few miles away. This school is ranked 26th among the best business schools by U.S. News & World Report.
Master of Business Administration in Marketing Degree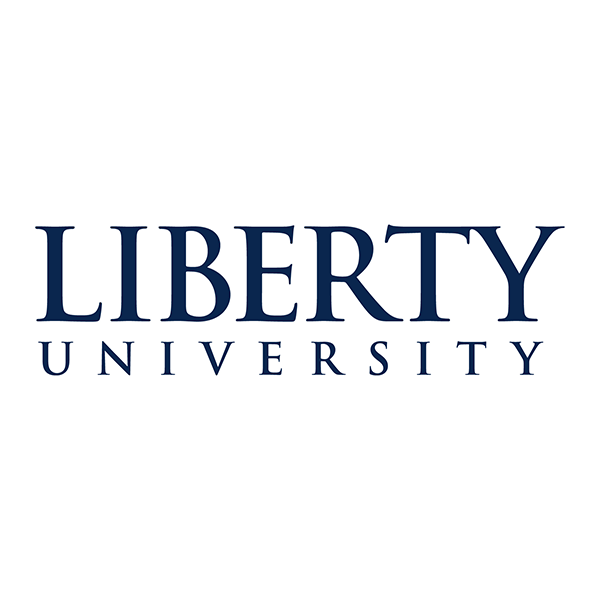 Liberty University has an excellent marketing management master degree. This school provides an MBA for aspiring students like you who want to become a business executive and explicitly focus on marketing.
Marketing science and management are not covered per se. However, the classes covered by the standard MBA core curriculum explore the management and administration side of things. The marketing courses give you the more focused education you need to hold marketing manager positions in any company.
Curriculum for the Master's Degrees in Marketing
Like a growing number of marketing master's programs, Liberty recognizes the value of distance learning programs. This marketing MBA is a 100% online program. It includes a curriculum that focuses on contemporary issues in the marketing culture of today's companies and the economic environment. This is wonderful for many young graduates – succeeding with modern marketing takes different skills and information than marketers used in decades past.
You'll also take marketing courses that look at consumer behaviors and trends. You'll examine how they have evolved over previous years. This will enable you to understand and predict where consumer behavior might take companies in the near or distant future. The hands-on experience you get at this business school is just one reason why it has such an outstanding graduation rate.
The core MBA classes prioritize leadership and business communication skills. This will help you succeed in any managerial position. This marketing program also emphasizes the importance of applying ethics to all of your marketing practices. You can feel good about your career and your impact on the world.
Liberty University is a Christian-focused school. That ethical framework is in many of the marketing courses throughout this program.
You'll complete the online program over the course of two years. It features 45 credits in total.
The rigorous curriculum for this master's degree in marketing includes core courses such as:
Marketing analytics
Market research
Global marketing
Pricing strategies
Data driven marketing
Business communication
Customer analysis
Each class lasts for eight weeks to facilitate a fast-paced schedule. Liberty also has one of the most generous transfer credit policies among major universities. You can transfer up to 50% of the credits needed for your graduation, which can speed up your time to graduate, allowing you to hit the job market sooner.
All the classes in this school of business are taught in an asynchronous format. This just means that you don't need to attend virtual lectures at any point in the process. Instead, you'll be given assignments. This is often at the beginning of the week. You just need to complete them by a predetermined point without "attending" class. Thus, it's a great university and program for those who need a flexible graduate schedule to accommodate their work or family lives.
More Information About Liberty University
LU was founded in 1971 and, over the years, has grown by leaps and bounds. In fact, it's one of the largest private nonprofit universities in the country, according to student enrollment. The university has about 16,000 students on campus and another 115,000 students online.
Though online students may not be there to enjoy it, LU features a beautiful and old-fashioned campus. A Civil War Museum is included within the campus borders, which is 7,000 acres in the west-central portion of Virginia.
Master of Business Administration

Cal Poly is one of the most recognized universities in the state of California. It's no surprise that this school offers one of the best MBAs in the country. This marketing management masters is ideal for aspiring advertisers like you!
Curriculum for the Master's Degrees in Marketing
The MBA at this school of business features a specific set of classes that focus on marketing science and management and related concepts. This lets you tailor the degree to your unique career path. It also has a broad core of business administration classes. These classes provide you with the leadership and administrative knowledge you need to hold a higher position within an organization.
The school has an outstanding graduation rate that lends itself well to outside praise, too – ranks #2 among regional universities in the West, according to U.S. News & World Report. The marketing program's curriculum focuses on ensuring that every graduate understands core competencies in all aspects of management. The curriculum, therefore, covers the essentials of:
accounting
marketing
strategy
operations management
economics
organizational behavior
The electives available to every admitted student are diverse. They focus on subjects like entrepreneurship or negotiations. You might cover marketing principles like:
Mathematical methods/quantitative methods for market research
Marketing across different media channels
Creating customer profiles
Pricing strategy creation
Marketing in the global marketplace
You can even choose to take electives in related topics like big data or data science.
You can also make use of Cal Poly's Center for Innovation and Entrepreneurship (CIE). This center is one of the best networking places for young innovators and future industry leaders. It also provides you with the technical tools necessary to broaden your social network and develop your business skills. It's an excellent place for self-starters like you to meet others and network with peers.
Cal Poly San Luis Obispo also provides several opportunities for professional certificates associated with business management and marketing degrees. These aren't necessary for graduation. However, they can make you more attractive to employers. They can help you land more specific or niche jobs that require special skills.
The university focuses on treating each student as an individual. Therefore, most students benefit from a low 13:1 student-to-faculty ratio. This is quite small compared to other colleges in the country. It allows you to have more face-to-face time with your professors than most other college marketing programs.
Every student benefits from hands-on field trips as well. These trips take place a few times over the course of the program. Each trip heads to a different business environment so you can get a real sense of what actual industry leaders deal with in their day-to-day jobs. Even with all of these experiences packed in with a rigorous curriculum, this program lasts 10 months. You can be accepted into the program and graduate within the same year in some cases. In the modern, fast-paced business environment, this is an excellent advantage for graduates who want to hit the ground running and begin pursuing career goals.
More Information About California Polytechnic State University-San Luis Obispo
This public university is located in sunny coastal California. Here, the weather is excellent year-round, with 287 sunny days per year. You might decide to take advantage of the beautiful environment and bike to school. There are over 6,500 bike rack spaces on the campus to accommodate your bike.
Cal Poly has one of the largest campuses in the nation. Should you own a bike, you can tour the 9,678 acres campus at your leisure!
Master of Business Administration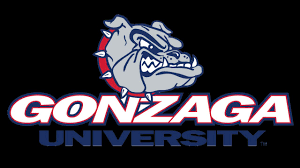 Gonzaga University has another best marketing masters program in the form of an MBA. Gonzaga has been turning out business leaders for over 50 years. It's ranked as one of the best schools for part-time MBA studies by U.S. News.
Curriculum for the Master's Degrees in Marketing
This university focuses on Jesuit values. Its curriculum reflects this ethical focus. At the same time, it provides broad business concepts and foundational knowledge for future business leaders across various industries.
This graduate degree curriculum includes classes on marketing theory and managing. That makes this an effective degree choice if you want to become the leader of a marketing department. It's also ideal if you want to understand how marketing affects the success or failure of businesses in more detail. A capstone course in strategic management emphasizes the degree's focus on leadership and managing a business venture.
You'll also be able to create your own specialization that shows up on your MBA. You can personalize your program when it comes time to choose your electives. A finance concentration is available as well. Students of marketing science and management may choose not to follow this elective path, though.
This is also one of the more flexible MBA programs. It has a high graduation rate and a business school with extensive opportunities to adapt your schedule to your preferences. There are four main schedule options to complete the program:
Online
On-campus
Full time
Part time
Whether you need a flexible MBA program or can complete something more rigid, Gonzaga will be able to meet you every step of the way.
You can complete this MBA program in as little as one year, though two years is perhaps a better timeline. You can do this if you take accelerated marketing courses. This is a perfect choice if you want to get into the business environment as soon as possible.
But you can also pursue the degree at a part-time pace. Then it will take around two to four years. This is what most students do. As a bonus, class sizes aren't large – they average between 20 and 30 students. You'll have ample opportunity to meet with your professors or network with your peers.
Core classes in this MS program cover topics like:
Advertising campaigns
new business development
product development
social media management
brand strategy
quantitative analysis/data analysis
consumer insights
product management
digital marketing
business applications for the marketing field
buyer behavior/consumer behavior
In this MS program, you'll go beyond strategic marketing courses. Marketing students like you will be able to participate in in-depth market research to understand customer management and marketing decision-making at a personal level. You'll build your planning and decision-making skills and leave graduate school as one of the industry's top marketing professionals.
More Information About Gonzaga University
GU is both private and Roman Catholic in terms of its student body and faculty. It opened in 1887. It has expanded to over 100 buildings over 152 acres. There are two large libraries centered within the campus. There are also several unique pieces of artwork that display famous historical figures and prominent Catholics.
The number of full time students at this university is expanding. This has necessitated the construction of a new building at the center of campu that fits a variety of student services inside its attractive all-glass exterior. Despite the faith focus of many of its classes, over 20 faiths are represented on this campus. It's not a university just for Catholics.
Gonzaga is one of the top universities for affordability. With lots of graduate degree programs and doctoral programs to choose from, it has a low tuition rate and receives high marks for financial aid options including loans, grants, scholarships, and more.
See Also: Top 10 Most Affordable Online Master's in Statistics
Master of Business Administration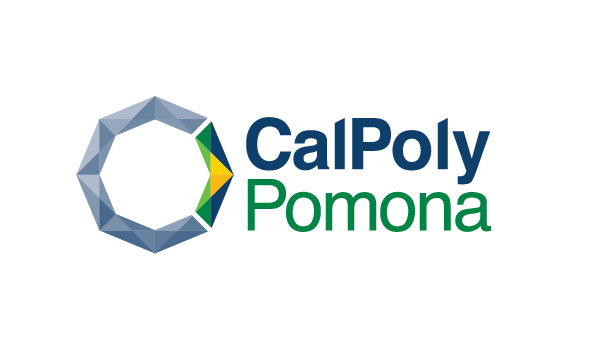 Cal Poly returns to our list once again, but this time it's the Pomona campus that has the MBA we want to show you. This is one of the best MS marketing programs you will find in California and the nation.
Curriculum for the Master's Degrees in Marketing
This is a generalized MBA program, like many of the other MBA programs we've highlighted. However, it offers the opportunity for you to specialize in marketing science and management through your class selections.
Marketing students like you might be able to take core courses in topics like:
Marketing research
Marketing analytics
Consumer behavior
Brand management
New business development
Product development
International marketing research
Marketing strategies
Public relations
Social media marketing
Business applications and brand strategy
Financial accounting
All students of this MBA program start with a broad core curriculum that focuses on the major aspects of business and leadership. Marketing programs like this provide you with the foundational knowledge you need to succeed in almost any business environment. These marketing classes take up the first year of your studies or more. Most of the concentrated or specialized coursework occurs in the second year of your studies.
You can enjoy some flexibility in how you take your marketing classes. This includes traditional evening classes, weekend intensive classes for those who have less free time, and a hybrid course load that combines the two types. It's a more flexible program than you might anticipate. The weekend intensive scheduling is good for working professionals that can't afford to take time off work while they finish their education.
Applicants will also want to pay attention to the financial aid page of this public university. There are valuable scholarships and other financial aid opportunities available for almost every graduate student at this school. There are a few specific offers for students of the business college.
You should also check out the 40,000-plus alumni network, too. Because of the excellent graduation rate at the business school, you'll have lots of opportunities to connect with your peers or faculty or get your foot in the door for employment after graduation. You can connect with those who experienced the same MBA program that you will.
The classes offered by this program are rigorous and detailed. They're also supplemented by real-world projects and case studies to apply your learned knowledge. This program does a great job of preparing you for real-world business scenarios. When you get hired by a company, you won't be confused as you try to apply your learning to actual issues. For those in marketing, this can be almost as valuable as the tailored curriculum itself.
More Information About California State Polytechnic University-Pomona
The Pomona campus is the second of the two Polytechnic universities within the CSU system. It opened in 1938. These days, it offers a multitude of degrees and programs across multiple subjects and industries.
The Cal Poly Pomona campus is situated very close to downtown Los Angeles. This enables all of its students to take advantage of the sunny Southern California lifestyle. There are countless metropolitan attractions in southern California, along with plenty of leisure opportunities available. Cal Poly Pomona also has a big main campus measuring 1,725 acres.
Online MBA, Marketing Data Analytics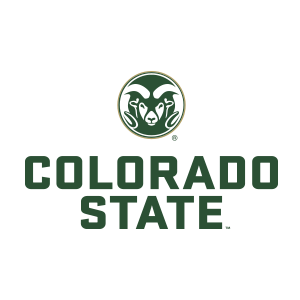 Colorado State University Fort Collins provides a unique MBA pathway that is among the best marketing master degrees for students. CSU is ranked as one of the top schools for higher education by U.S. News.
Curriculum for the Master's Degrees in Marketing
This online MBA program has a marketing concentration in marketing data analytics. It features a curriculum that combines standard business administration and managerial classes. It also has in-depth marketing data analytics classes. As a graduate of this program, you should be able to lead marketing teams.
The marketing classes at CSU are unlike many others you will find at most other universities. You'll take classes that teach you how to use some of the best digital data collection tools in the business industry. You'll also gain the skills to filter that data through a business focus lens. Some of these classes are quite similar to the skill sets you would learn within statistics programs. If you have some experience in this area, you will find yourself right at home.
The curriculum has advanced marketing classes in business education and related fields you'd expect in higher education, such as:
data mining and analytics
database concepts in the business world
making strong business decisions
consumer insight
information management
marketing research
marketing analytics
consumer behavior
global marketing
business analytics
public relations
product management
pricing strategies
integrated marketing communications
The MBA side of things provides a host of classes on marketing science and management and research methods. You'll also learn about leadership in teams and even marketing strategy and planning. It's a comprehensive class list for any position that is even somewhat related to marketing managing as a profession.
All of the required classes are offered online. There are 42 credits of study in total. Each class is taught by a world-renowned faculty that has business experience already. This program is also quite flexible in terms of scheduling. Students who pursue it at maximum pace can expect to complete everything within 21 months, though you can take up to five years to complete all of the program requirements before you need to reapply. Every semester at the school is divided into twin eight-week sessions. This provides an accelerated format for every class regardless of your overall schedule system.
More Information About CSU
CSU is worth visiting for its campus alone. That's true even if you plan to take advantage of the online program. It's located close to the southern tip of the Rocky Mountains. It has a 583-acre campus with astounding views throughout most months of the year.
An expansive green oval dominates the campus. It's lined with beautiful trees and several recreational centers for student use. The university is a mere two hours away from many major ski resorts. It's 45 minutes away from Rocky Mountain National Park, too. If you're an active student or if you like to exercise outdoors, you will find this campus' location suitable for your lifestyle.
Master of Science in Marketing Research and Analytics

Texas Tech University is one of the few schools that offers a specialized M.S. in marketing research and analytics. This is a top masters marketing management degree, and it's offered by one of the country's best business schools.
Curriculum for the Master's Degrees in Marketing
This master's degree in marketing is a 30-hour program. The curriculum encompasses qualitative and quantitative marketing data gathering and analytical skills. The program teaches you to collect data and filter it through a marketing and business-oriented lens. With a leading graduation rate, this program combines many basic concepts from statistics classes with excellent marketing classes. These foundational courses can refine that knowledge into useful business practices and solutions.
Core courses in this marketing degree program include studies in:
International marketing
Market research
Digital marketing
Consumer behavior
Marketing analytics
Statistical analysis
Consumer intelligence
Marketing analytics
Strategic marketing
Marketing decision making
Several of the classes deal with cutting-edge statistical techniques and how to best apply their results to your current business problem. Other classes are broader. They detail marketing concepts and strategies both in a historical and modern context. Your classes will focus on marketing forecasting and analytics. One course teaches you how to interpret current marketing trends and predict how marketing might change in the future.
This is a great marketing program if you are in need of a flexible scheduling system – it's 100% online. You can enroll in the program during any semester of the year. You can start and stop the program as well, provided that you take at least one class for the entirety of your studies. This enables you to take certain semesters where you load up on coursework and other semesters where you reduce your workload with just a single class. It all depends on your home or work life.
You'll be able to earn the degree in as little as two years, even if you only follow a part-time schedule. Of course, if you devote more time and energy to the program, you can complete the graduation requirements in as little as a year.
All students who apply are considered for a competitive scholarship. This knocks off a significant part of your tuition. Anyone admitted to this marketing program may find that it's much cheaper than planned for because of this fantastic financial aid opportunity. If you're a Texas resident, you will find even more scholarship opportunities.
Admission to this business program is on par with many of the other marketing programs on our list so far. Texas Tech requires a detailed and extensive professional resume and three letters of recommendation. This is also one of the few schools that don't require GRE scores.
More Information About Texas Tech
Texas Tech boasts other major qualities to prove its worth. It's a newer school, founded in 1923. However, it features one of the largest student bodies in the entire state. There are hundreds of courses of study, so you can pursue the education that's right for your career goals.
Texas Tech has a beautiful Spanish Renaissance-themed campus. Many of the buildings are powered by wind energy. A public art collection here is ranked among the best in the United States. This reflects the university's rich culture and storied history.
Master of Business Administration

The CSU system has many phenomenal schools. However, California State University at Chico's marketing program is worthwhile to any aspiring marketing manager. CSU Chico offers an MBA that allows you to specialize your degree. Depending on your preference, you can pursue concentrations in marketing management or another related business field.
Curriculum for the Master's Degrees in Marketing
This program features a common core list of classes to tackle the major foundational business administration aspects of the degree. However, it also incorporates a mathematics class that goes over business and economics statistics. You'll study topics like marketing research, consumer behavior, and marketing analytics. Other classes focus on managing and marketing to provide a comprehensive, interdisciplinary education.
This master's degree is available to students of any undergraduate degree major. You don't have to have a background in business to be admitted to this marketing program. The program has one of the most comprehensive prerequisite equivalency systems you can find in universities these days. You'll meet with an advisor upon being accepted into the marketing program. They will go over the prerequisites you do or do not have. Some prerequisites are needed to achieve the core competencies of the marketing program from the beginning.
You'll take classes that cover subjects like:
financial accounting
international marketing research
marketing strategies
brand management
product development
public relations
international marketing
social media
marketing models
financial reporting
consumer intelligence
customer value
statistical analysis
sports marketing
CSU Chico's system enables many classes that are at least somewhat related to the prerequisites to count for the appropriate amount of credits. You'll also be able to take quick catch-up mini-courses. In some cases, you can skip the prerequisites based on your work experience and your existing degree. It's a flexible system. It is one of the most accessible for students of disciplines other than business or marketing.
The curriculum of this marketing degree program consists of 30 to 33 units depending on the classes selected. You must complete the degree within five years of your enrollment in the marketing program. Most students will take two years or less to complete the degree. This is because of the flexible scheduling systems available. Most students are able to take summer classes if they want to accelerate their graduation timeline.
Unlike many MBAs, all students must complete a master's project or thesis in order to graduate. The project is better for those who want to prove their practical mastery of their skills. The thesis is a great choice if you are more interested in the academic side of business. An additional independent study class is available for those who have to work while they complete their education. Your existing work experience may even count for course credit toward this requirement.
More Information About CSU Chico
CSU Chico is the second oldest of the 23 campuses in the CSU system. It has an average enrollment of over 17,000 students. It opened in 1887 and has been top-ranked by publications like The Princeton Review and U.S. News and World Report. It has a beautiful 119-acre main campus. The campus also includes 2,330 acres of ecological res erve. It's a perfect school for environment-minded business students.
Master of Science in Marketing Degree

Rounding out the top ten of our picks for the best marketing programs is the University of Houston. UH offers a Master of Science in marketing program via its business school. It is suitable for both part-time and full-time students alike. This program requires 30 credit hours to graduate. Those 30 credit hours can be completed in 12 months if you commit to the marketing program full-time. Or they can be completed in 24 months if a part-time schedule suits your lifestyle better.
This school might be last on our list of the top master of marketing management degrees. However, it's one of the best according to publications like Princeton Review and U.S. News & World Report.
Curriculum for the Master's Degrees in Marketing
You'll enjoy the full time program's cutting-edge curriculum. It incorporates classes in:
digital marketing
customer relationship management
social media marketing
marketing analysis
consumer behavior
social media marketing
public relations
The curriculum also provides many niche electives. These let you specialize the degree even further or pursue topics that are of personal interest. Some of the electives you can take might include:
Product Management
Digital Analytics
Financial Accounting
International Marketing Research
Marketing Strategies
Brand Management
Product Development
Entrepreneurship and Technology
Marketing Communications
Global Marketing
Marketing Analytics
Business Analytics
Strategic Marketing
Identifying Target Audiences
These classes give you the skills you need to lead teams in companies and organizations. You will also complete a professional project. This experience serves not only as proof of your understanding of the material but also be a great example of your skills for future employers.
Many of the classes are also offered between 6 and 9 PM on one evening a week. This is great if you're a working professional that needs to balance your work schedule with your schooling.
UH is connected to the Houston business community. Students admitted to this full time marketing program have many opportunities to network and complete real-life projects with Houston industry leaders. Internships are available and plentiful. This school also has a high-ranking faculty that is world-renowned for its research and awards.
Two application deadlines give you multiple opportunities for application and admission. This removes some stress as you put your portfolio together. Students that don't have their tuition covered by FAFSA-related offerings can take advantage of specific scholarships provided by UH. These scholarships are quite diverse and expansive. They may do a lot to drive down the overall cost of tuition for this marketing degree program.
More Information About the University of Houston
The University of Houston opened in 1927. It is one of the largest universities in Texas. It is the site of extensive research activity, but it also features a selection of high-quality varsity athletic teams. The football team often makes appearances at the college bowl games. UH's men's golf team has won more than a dozen national championships. This makes them one of the most successful NCAA golf teams in history. Both sports and academics are held in high regard here.
Other Notable Options for the Best Marketing Graduate Program
After completing your undergraduate degree, you might consider the following regionally accredited programs as well. You'll find that you can gain skills in various areas, from public relations to email marketing to content creation. Additionally, these programs might help you specialize in areas such as:
Sports Marketing
Marketing Analytics
New Media Approaches
Digital Marketing Specialization
Generating Advertising Campaigns
These graduate degree options include accelerated programs, online programs, and offerings from public and private institutions. Regardless of the format or type of program, you'll learn how to write press releases, identify target audiences, and other marketing principles that prepare students like you for a long and productive career as a marketing professional.
#11 Marketing Master's Degree: McDaniel College
Location: Westminster, Maryland
Degree: M.S. Data Analytics (Online master program; hybrid option available)
In/Out-of-State Tuition: $689 per credit
McDaniel College Graduate Degree in Marketing Program Website
#12 Marketing Master's Degree: University of Texas at Dallas
Location: Dallas, Texas
Degree: MS in Marketing (Online master program; in-person option available)
In/Out-of-State Tuition: $1,866/$2,777 per credit
University of Texas at Dallas Master's in Marketing Website
#13 Marketing Master's Degree: Vanderbilt University
Location: Nashville, Tennessee
Degree: Master of Marketing (In person)
In/Out-of-State Tuition: $2,215 per credit
Vanderbilt University Online Master of Marketing Website
#14 Marketing Master's Degree: The College of New Jersey
Location: Ewing Township, New Jersey
Degree: MBA (Online program/hybrid)
In/Out-of-State Tuition: $1,042.58 per credit
The College of New Jersey Graduate Degree Website
#15 Marketing Master's Degree: East Carolina University
Location: Greenville, North Carolina
Degree: MBA (In person at the main campus; distance learning option available)
In/Out-of-State Tuition: $263.83/$994.33 per credit
East Carolina Graduate Degree Website
#16 Marketing Master's Degree: California State University-East Bay
Location: Hayward, California
Degree: MBA (In person; more than one marketing concentration is available)
In/Out-of-State Tuition: $28,000/$45,000 (for the entire program)
Explore the Marketing Master's Degrees from Cal State East Bay
#17 Marketing Master's Degree: California Lutheran University
Location: Thousand Oaks, California
Degree: MBA, Marketing Concentration (In person)
In/Out-of-State Tuition: $905 per credit
California Lutheran University Graduate Degree Website
#18 Marketing Master's Degree: University of Florida
Location: Gainesville, Florida
Degree: Master of Business Administration in Marketing (In person; online programs are available)
In/Out-of-State Tuition: $15,921/$37,663 per year
University of Florida Master's in Marketing Website
#19 Marketing Master's Degree: California State University-Northridge
Location: Los Angeles, California
Degree: MBA (In person, part time, evening)
In/Out-of-State Tuition: $8327/17831
Cal State Northridge Graduate Degree Website
#20 Marketing Master's Degree: University of California-Riverside
Location: Riverside, California
Degree: MBA (In person)
In/Out-of-State Tuition: $17,684.24/$21,766.24 per quarter
Cal State Riverside Graduate Degree Website
IF YOU ENJOYED THIS LIST OF THE BEST MARKETING DEGREE PROGRAM OPTIONS, THEN CHECK OUT OUR ARTICLES ON THE 50 BEST ONLINE MASTERS PROGRAMS & THE 40 FASTEST ONLINE MASTERS PROGRAMS!