Ready to find your ideal master's program?
www.mastersprogramsguide.com is an advertising-supported site. Featured or trusted partner programs and all school search, finder, or match results are for schools that compensate us. This compensation does not influence our school rankings, resource guides, or other editorially-independent information published on this site.
It doesn't matter whether you've already earned a bachelor's or you're just starting to think about pursuing advanced education—you probably already know that earning an MBA is a smart choice.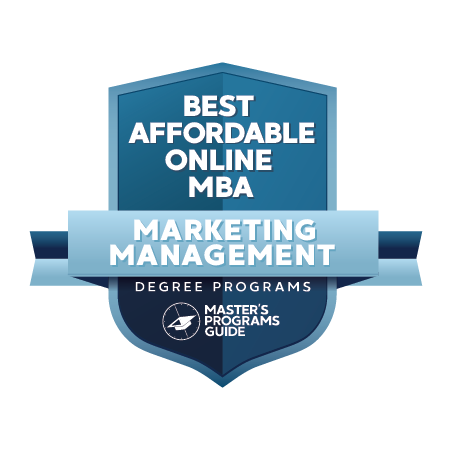 With an MBA, you'll not only gain the skills necessary to succeed in business, but you'll also gain access to the professional networks you need to be a successful industry practitioner, too. However, if you also have interests that lie in the marketing world, you might feel torn between a marketing degree and a Master of Business Administration.
Fortunately, more schools are adding online MBAs in marketing to their list of degrees, so you no longer have to choose between the two. 
What is marketing? If you choose to pursue a career in marketing, your work may take a variety of forms. What all marketing professionals have in common, though, is that you will be actively involved in creating value and communicating that value for a product or service, working to create a positive image for your client. 
As a student in a marketing program, you'll learn how to advertise, promote, and sell various types of services and products. Earn an MBA in marketing, and you'll also gain the business chops necessary to work in a variety of finance, accounting, information management, and other business-related fields, too. 
Earning an online degree is a smart alternative to studying on campus. Not only will you be able to follow and complete the same rigorous curriculum that you would complete if you were studying on campus, but you'll also be able to access the same kinds of job opportunities that you would experience as a campus-based learner, too. 
In essence, a degree online is identical to one earned on campus. Most universities don't even differentiate between the two when printing your diploma! 
Online degrees offer many of the same experiences as campus-based programs, like a rigorous curriculum and access to internships, cooperative learning experiences, and other career-building opportunities. 
However, the benefits of earning an online degree are tenfold. Not only will you be able to follow a self-paced schedule and enjoy the convenience of studying from home, but an online degree is perfect for someone with other commitments, like a job, childcare duties, or other responsibilities that make it a challenge to get to campus.
Earning an online degree is smart for another reason—it's often more affordable. Online degree tuition tends to be much less expensive than an on-campus counterpart because many of the administrative costs of offering a college degree are reduced or removed. You won't have to worry about paying for things like transportation, room, and board, and you won't have to worry about the logistics of traveling to and from campus, either. 
An affordable online MBA in marketing management is one of the best ways to accelerate your progress toward a rewarding career. So what are you waiting for? Consider these 35 Best Affordable Online MBAs in Marketing Management and start filling out your applications today.
See Also: 10 Best Master's in Industrial Engineering
Common Application and Admission Questions
You might feel overwhelmed by the prospect of applying to an MBA program—and that's okay! It's a daunting task to say the least. Even if you already went through the process of applying to a bachelor's program, working on grad school applications is a whole new beast entirely. 
Add to that the complexity of applying to an MBA, which is markedly different than a regular master's degree, and it's easy to see why this process is stressful for so many students! 
Take a deep breath. You've got this. While the process is admittedly nerve-wracking, you'll be able to work through the application process by staying calm and organized. 
First, consider the schools you are planning to apply to. It always pays to stop by the school for a visit and to chat with faculty and admissions representatives. This is the best way of determining whether a program is right for you (even one you plan to attend online) and to get a feel for the school's admissions requirements. 
Application requirements will vary spending one here you choose to apply. In general, you'll need a bachelor's degree. This doesn't always have to be in a field like marketing or business, but it can help. Even some experience in a related field, like accounting or economics, is a good idea if you want to bring your application to the top of the pile.
If you didn't earn a bachelor's in a field related to business, don't panic. Most schools will still welcome your application, with certain non-business majors, like English and communications, quite relevant to the field of marketing. 
Most schools also require a minimum GPA. Again, this varies, but usually is around a 3.0 on a 4.0 scale. You may have to submit GRE or GMAT scores (usually, a score of 600 or higher is a requirement for the GMAT).
But it's not all about the numbers. Many universities also like to see that you have some work experience—usually about two to three years' worth. You will likely need to submit things like a resume, letters of recommendation, and a personal statement to verify this. 
While you're enrolled, you'll take classes that build on the knowledge you acquired during your undergraduate business training. At the same time, your courses will help develop your understanding of advanced concepts in public relations, management, advertising, and marketing. 
Although each program will vary in terms of its required courses, you can expect to take classes tackling subjects like accounting, finance, market analysis, business law, and consumer science. Many programs offer unique concentrations in digital marketing and social media, while others will allow you to participate in internships to provide you with real-world learning opportunities. 
Most MBA degrees will take you two years to earn when you study on a full-time basis. However, you may be able to pursue an accelerated degree that can save you both time and money—or you might choose to spread out your studies over the course of several years so that you can manage your other life commitments while you are earning your MBA in marketing.
What About Financial Aid & Scholarships?
Although online degrees are significantly less expensive than their on-campus counterparts, it's no secret that MBA programs tend to be much more expensive than other programs. Because of this, most students will need some form of financial assistance.
Before you start crossing schools off your list because you think they might be too expensive, take the time to chat with the financial aid office at your school to figure out your options. Often, private universities seem to be much more expensive than public schools, but that's only when taken at face value. Private schools are often able to offer significantly more financial aid so that the overall cost of attendance is much lower than what you might expect. 
Although more than two-thirds of today's college students rely on loans to finance their education, student loans are not the only option for you to consider as you look for ways to pay for your degree. You should also look into grants and scholarships, both those from the state and federal government as well as those offered by private organizations, companies, and other sources.
Begin by filling out the FAFSA (the Free Application for Federal Student Aid). The schools you apply to will use this information to determine your eligibility for awards. The FAFSA can be completed starting in January of the year in which you plan to enroll, and it will take information from your tax returns, W2s, and other financial documents into consideration to determine your financial need. 
Financial aid for online learning tends to be similar to what it is for campus-based learning. However, that's not the case for all schools, so make sure you check in with the school you plan to attend to find out whether that applies. 
Many universities offer special scholarships and other financial assistance for various groups of students. For example, some offer financial aid exclusively for veterans and active-duty military members, while others offer scholarships for women or minorities. 
Always start with free money—money you don't have to pay back—and exhaust all of those resources before you turn to student loans. In addition to scholarships and grants, many schools offer fellowships and assistantships that can help you lower the cost of attendance and gain valuable work experience at the same time. 
There are even outside business associations that offer awards for MBA students. You might want to consider scholarships like the Forte Foundation for Women award or the Prospanica ward, for example. You can even check in with your employer to see if you are eligible for a company-sponsored MBA. 
If you must turn to student loans to finance your MBA, be sure to choose responsible options. Federal Direct Unsubsidized Loans, also known as Stafford Loans, offer fixed interest rates. Although you'll be responsible for paying back the initial balance plus the interest on these loans, they tend to be offered at much lower interest rates than private student loans—meaning it will be much easier for you to pay them back when all is said and done. 
How Much Can I Make With a Marketing MBA? 
An MBA in marketing will prepare you for a career in business as well as how to build consumer interest and create a positive public image for a company or brand. Because of this, you'll graduate with plenty of new career opportunities to explore. Technically you don't need an MBA in marketing to pursue a career in marketing (often, a master's of marketing will also suffice). 
Most entry-level careers in marketing are easily attainable with just a bachelor's degree, but an MBA in marketing will make you much more marketable (no pun intended!) when it comes to higher-level leadership positions. If you want to take on the executive-level responsibilities of leading an entire team, a master's degree is absolutely essential. 
However, earning an MBA is a good decision because it will also make you eligible for a variety of other careers in business, too. You will be prepared for all kinds of leadership positions, including those as a sales manager and marketing manager. 
After earning one of these degrees, you can expect to find work in a wide variety of fields. Many MBA-holders find work with private companies, but you could also work with small and large organizations alike the public and nonprofit sectors. 
But when you consider that the average tuition for an MBA comes out to a whopping $60,000 or more per year, you might wonder whether it's smart to pursue such a costly endeavor. Is there any kind of return on investment? 
Fortunately, there is. The job outlook for candidates with MBAs in marketing is quite good, with the number and quality of available jobs for individuals with marketing MBAs steadily growing. 
Three of the most popular careers for MBA graduates in marketing programs, according to the Bureau of Labor Statistics, are public relations specialists; market research analysts; and advertising, promotions, and marketing managers. 
As a public relations specialist, you'll help organizations and companies maintain their images. A great career for individuals with strong communication and interpersonal skills, it can bring you in about $61,150 per year on average. The job outlook is excellent, with the industry expected to grow by about 7% by 2029. That's faster than the national average for all careers.
Choose to pursue a career as a marketing manager, one of the most common positions for someone with an MBA in marketing, and you'll leverage your skills in strategy, communications, and business to oversee the communication between a company and its consumers. Depending on where and for whom you work, you could earn up to $15,900 per year. Again, these jobs are expected to grow by a whopping 6% by 2029, according to the Bureau of Labor Statistics. 
And finally, as a market research analyst, you'll help companies understand just who their audience is and what exactly they want to buy. If you are an analytical thinker with strong skills in things like statistics, this is a great career for you. You can expect to earn around $63,790 per year—and the Bureau of Labor Statistics anticipates an impressive 18% growth by 2029! 
Needless to say, earning an MBA in marketing is a smart choice both for finding a job you love—and for paying the bills, too.
What Are the Best Marketing MBA Degrees?
We know that you have educational goals that you're itching to pursue, but you may not know where to start. The editors of Master's Programs Guide utilize a unique ranking methodology based on the following five aspects:
25% Overall Degree Affordability: Average cost of undergraduate and graduate tuition per school
25% Graduation Rate: Number of students who start at the university and actually finish there
20% Earnings Potential: Average mid-career salary of school alumni
20% Selectivity: The number of students who apply versus the number who actually get accepted
10% Online Graduate Offerings: The number of programs offered online in each department
At Master's Programs Guide, we strive to do our best to guide you and your family toward a fruitful academic career. The pursuit of knowledge is a noble one, and we want to help you reach your goals.
Master of Business Administration (MBA) in Marketing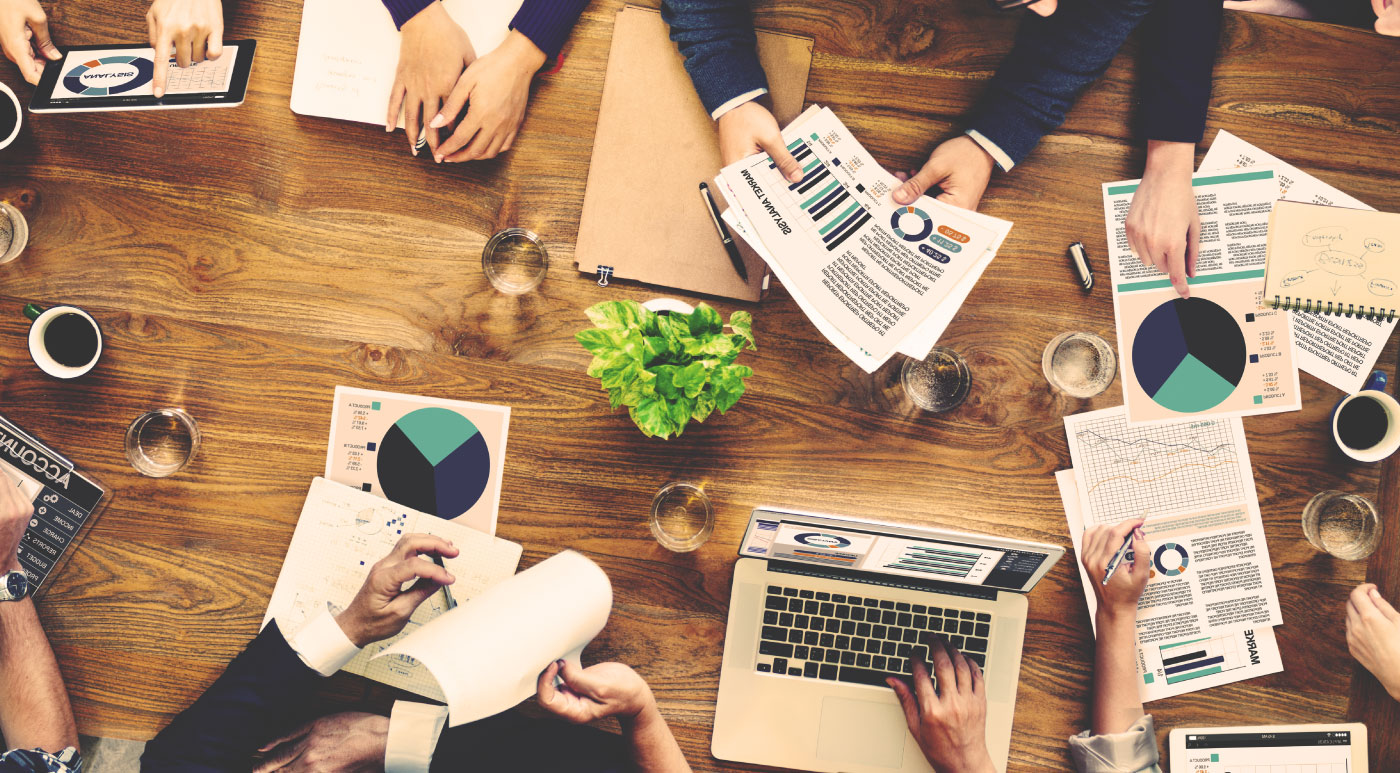 A private evangelical Chrisitan university, Liberty University is located in Lynchburg, VA. Its campus is a suburban haven that consists of more than 7,000 acres—yet this school is known for providing much more than just what its physical campus has to offer.
With 17 colleges, including a school of law and one of osteopathic medicine, Liberty University enrolls more than 15,000 students on campus. However, what's really impressive is that the school enrolls a whopping 94,000 learners on its online campus alone. Almost all of its on-campus programs are also offered online, making it one of the most accessible degrees for distance learners to pursue.
In fact, more than 550 total programs are available, with 366 on campus and 289 online. The School of Business alone has 67 master's degrees to choose from. Enrolling more students than any other university in the United States, Liberty University is ranked as the best online college in America by Niche. 
The online Master of Business Administration in marketing at Liberty University consists of 45 credit hours of study and takes most learners just two years to complete. All classes are offered 100% online, each taking just eight weeks to complete. 
The program is accredited by the Accreditation Council for Business Schools and Programs, a testament to its quality and affordability. If you're a transfer student, you don't have to worry—you can transfer in up to half of the degree total to help make earning a degree easier than ever.
The curriculum of this degree is structured to support innovators, entrepreneurs, and creative thinkers. It is an industry leader among other online MBA marketing programs as it combines ethical coursework with practical, hands-on work. You'll be able to study modern issues in today's marketing culture as you gain an in-depth understanding of topics like market research, consumer behavior, promotions, and advertising. 
You'll also gain the skills you need to flourish in a general business environment. Courses are taught by actual practitioners who are business professionals with real-world experience. Your studies will culminate with a capstone course that will allow you to demonstrate your newly acquired skills in a hands-on project that enables you to collaborate with other learners. 
Curious about the classes you'll take? The list of classes varies between learners, but in general, you can expect to take classes such as Supply Chain Management, Consumer Behavior, Marketing Promotions, and Marketing Research at the core of your studies. With multiple start dates each year, this program is one of the most convenient options you might consider as a distance learner or busy working professional. 
Liberty makes it possible for distance learners to complete their degrees in a convenient, affordable fashion. Tuition has not increased in six years, despite the fact that other universities have significantly increased their rates. As a result, this school is ranked within the top 1% of more than 2,100 online universities for its affordability, accessibility, and academic prestige. 
MBA in Marketing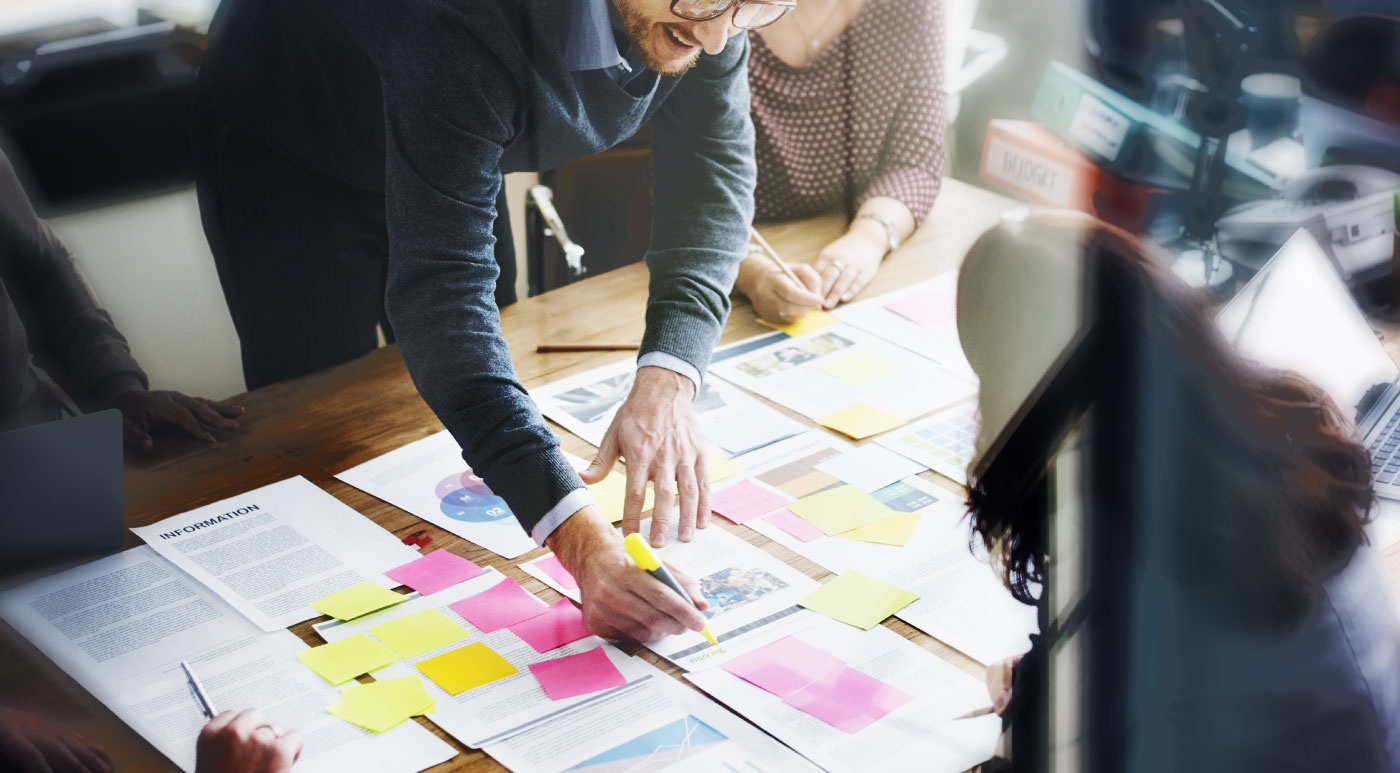 A public research university in Denton, TX, the University of North Texas also has campuses in Frisco as well as online. This school is known for its broad offerings in a variety of disciplines. Though it was founded as a private teachers' college in 1890, it became a state university just over a decade later and began to rapidly expand its programmatic offerings.
Today, UNT comprises 14 colleges and schools along with an early admissions math and science academy. The G. Brint Ryan College of Business is home to five academic departments (including Marketing, Logistics, and Operations Management) and has seven undergraduate programs along with fourteen MBA and master's degrees. These graduate degrees are ranked as some of the best online programs in the country by U.S. News & World Report. 
The MBA in marketing at the University of North Texas is just one of many online program options offered here. In fact, there are more than 80 online program options available, with nearly 1,200 online courses offered each term. You don't have to commit to studying solely online, either, as many of these programs include flexible learning options at the Frisco and Denton campuses. 
In addition to the MBA in marketing, the University of North Texas offers related programs such as the MBA in marketing analytics and the MBA in organizational behavior and human resource management. The marketing MBA consists of 12 classes for a total of 36 credit hours. With multiple start dates each year, this program, offered by the G. Brint Ryan College of Business, is incredibly convenient.
The degree offers the breadth of a traditional MBA along with the depth of a marketing program. The curriculum will give you a conceptual business foundation along with the managerial skills you need to be successful. Both full- and part-time degrees are offered in this accelerated program.
Courses are short, with most lasting just five to eight weeks. You can take classes in the fall, spring, and summer semesters, with other optional concentrations for this MBA including those in supply chain management, supply chain analytics, strategic management, and more.
You'll acquire marketable skills in how to handle complex business situations as well as how to become a valuable team player. Core courses include Accounting for Management, Marketing Management, Seminar in Ethics and Social Responsibility, and Retailing and Marketing Channels. 
You'll become prepared for a wide variety of top managerial positions. Graduates go on to work as advertising executives, account managers, public relations representatives, and more. Not only that, but it's extremely affordable, too. As a Texas resident, you'll pay just $23,900 in tuition and fees. You can't beat that kind of value.
To apply to this program, you will need to have a minimum GPA of 3.0 on your undergraduate coursework. A background in business, marketing, statistics, computer information systems, or finance is not required, though it is strongly encouraged. 
MBA in Marketing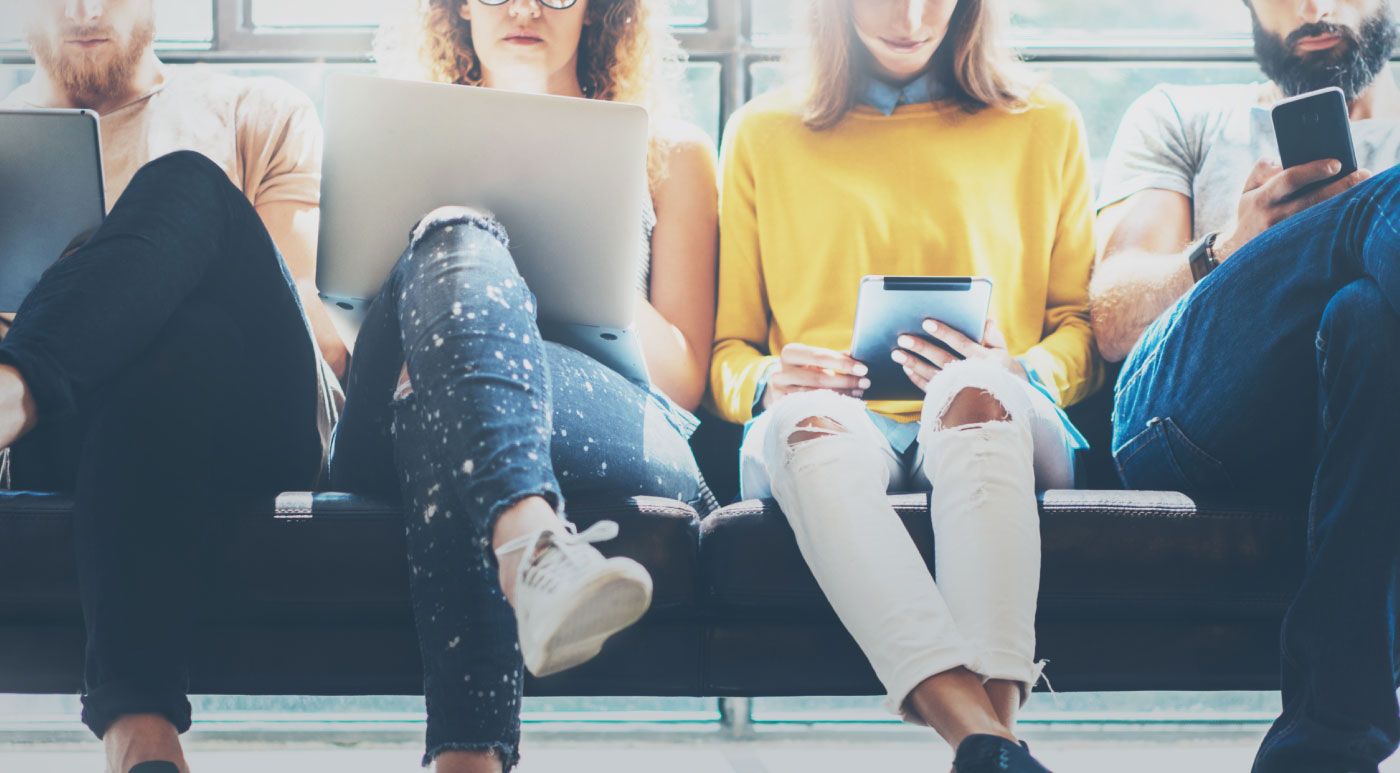 With programs of study in 13 different divisions, The University of Alabama Birmingham offers a variety of unique degrees in rare topics like metallurgical engineering, anthropology, and Romance languages.
The business programs here are truly remarkable as well. Offered by the Collat School of Business, the online Master of Business Administration at the University of Alabama Birmingham has multiple concentrations, including those in finance, management information systems, health services, and of course, marketing. There is also a general track for students who aren't sure what kind of path they wish to pursue. 
Regardless of the pathway you choose, you'll find that this program will help you build your expertise by expanding your economic and financial knowledge along with your skills in behavioral management and emotional intelligence. You can use the degree to prepare you for work in a variety of diverse fields.
The Collat School of Business is accredited by the Association to Advance Collegiate Schools of Business. Not only that, but UAB is ranked by the Princeton Review as one of the Top 10 Universities in the United States for Diversity. Graduate from this program, and you'll be well-equipped with the skills you need for a vast array of careers, including as a logistics director, chief information officer, marketing officer, and more. 
With this program, you'll build and hone your skills in things like core business principles, web analytics, operations and supply chain management, organizational management, and real estate decision analysis. You'll build a strong professional network of accomplished peers and faculty so that finding a job upon graduation is as seamless as can be. 
You will take 36 to 39 credit hours as you complete your courses, with required course titles including Economics for Managers, Marketing Strategies, and Strategic Cost Analysis and Decision Making. You will also complete a capstone that will allow you to bring together everything you have learned into one comprehensive final project. 
And if you're already working, this program is perfect for you. You'll be able to choose from multiple concentrations that align with growing sectors of the economy. You will also be able to focus on a variety of business concepts, from analytics to leadership, management techniques to business insights. You'll be able to draw from your coursework and apply the concepts you've learned to your job almost immediately. 
You can complete your courses entirely online in as little as two years. Although relevant experience is not required, students who do have experience in business or marketing may be eligible for a GMAT test waiver to help streamline and expedite the application process. 
Master of Business Administration (MBA) in Marketing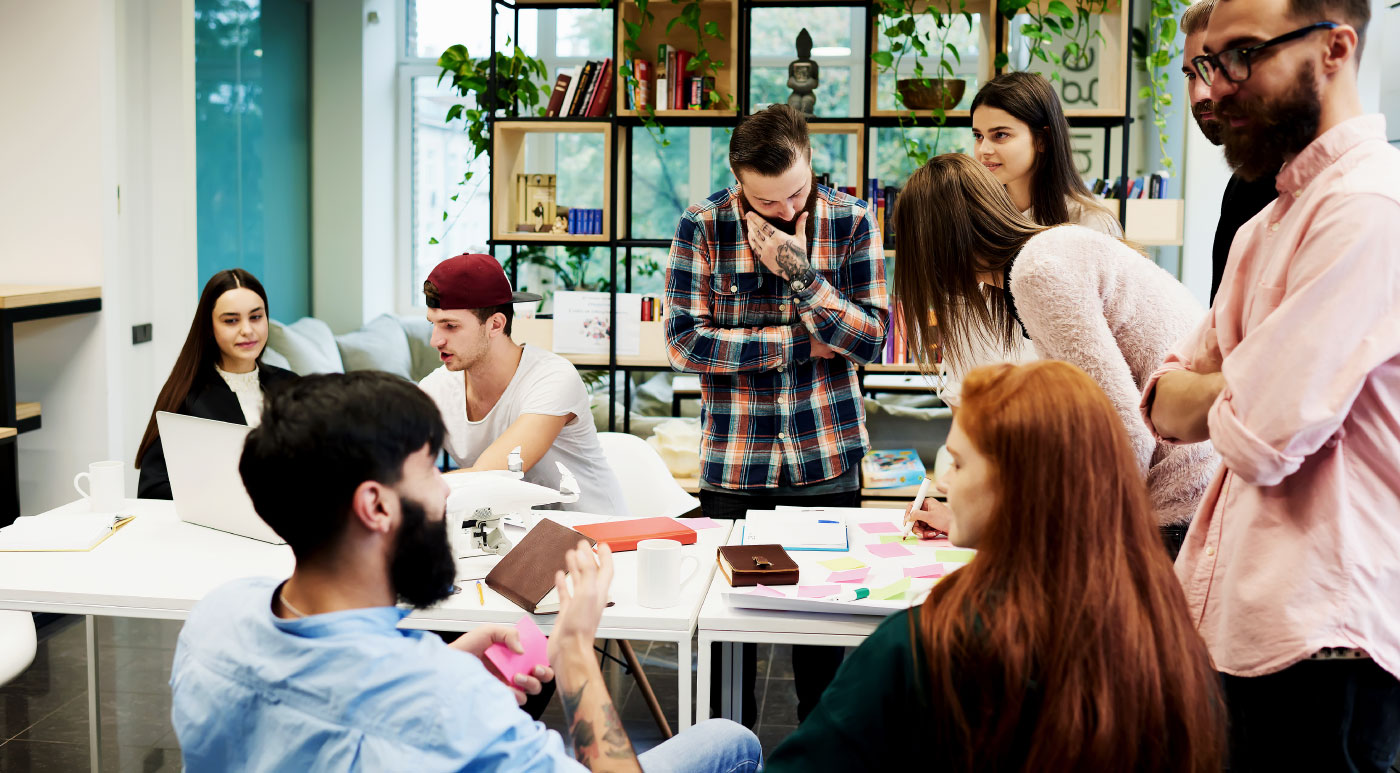 Southern New Hampshire University is a private, nonprofit university located between Hooksett and Manchester, NH. It is one of the fastest-growing universities in the United States with new online programs added every day.
The Master of Business Administration in marketing at Southern New Hampshire University will teach you how to maximize the market potential of businesses and brands. You'll go beyond learning how to sell a product and develop the skills necessary to build relationships between consumers and businesses. 
You can complete this degree in just one year and earn valuable, career-relevant credentials along the way. The degree is accredited by ACBSP and is extremely affordable, with tuition coming in at just under $19,000—not per semester, but for the entire program! 
You will graduate not just with an MBA, but also the skills and credentials you need to enhance your resume along the way. You'll learn how to interpret and analyze data for strategic decision making and gain the skills necessary to create and implement plans that are sensitive to cultural, legal, ethical, and sustainability needs. 
You'll take core classes such as Optimizing Brands, Promotion Management, Brand Management, and Consumer Behavior and Marketing. You'll gain real-world experience through the business core and take three concentration courses that each explore a different area of marketing. In total, you will take seven core classes and three concentration classes, enabling you to graduate in just a year should you choose to attend full-time. 
Core business concepts are interwoven throughout the curriculum so that you can build a toolkit of skills in a more relevant way. Courses are extremely flexible with no set meeting times. Since all materials are delivered online, you can access course resources whenever it's most convenient for you. You'll be able to transfer credits from previous institutions if you already started your MBA elsewhere and you won't have to worry about finding a job after you graduate, either.
In fact, since the school produced its first MBA class in 1974, it has welcomed more than 20,000 MBA graduates to the alumni network. You'll be able to tap into an extensive business networking group and enjoy college mentorship opportunities as you learn. 
Your instructors are a wealth of knowledge, too, offering real-world experience that will help you navigate the challenging business world. You can even pursue internship opportunities as part of this program!
Southern New Hampshire University has racked up hundreds of accolades over the years. It is recognized for its innovative, affordable, and academically-rigorous programs. In fact, it's been ranked as one of the most innovative universities by U.S. News & World Report since 2015, and it was hailed in 2017 as a digital learning innovator by the Online Learning Consortium.
Ready to apply? SNHU charges no application fee and requires very few materials in order to complete your application. In addition to an online application form, you will also need to submit your undergraduate transcripts. No GRE or GMAT is required and all admissions decisions are made on a rolling basis. 
Marketing MBA Concentration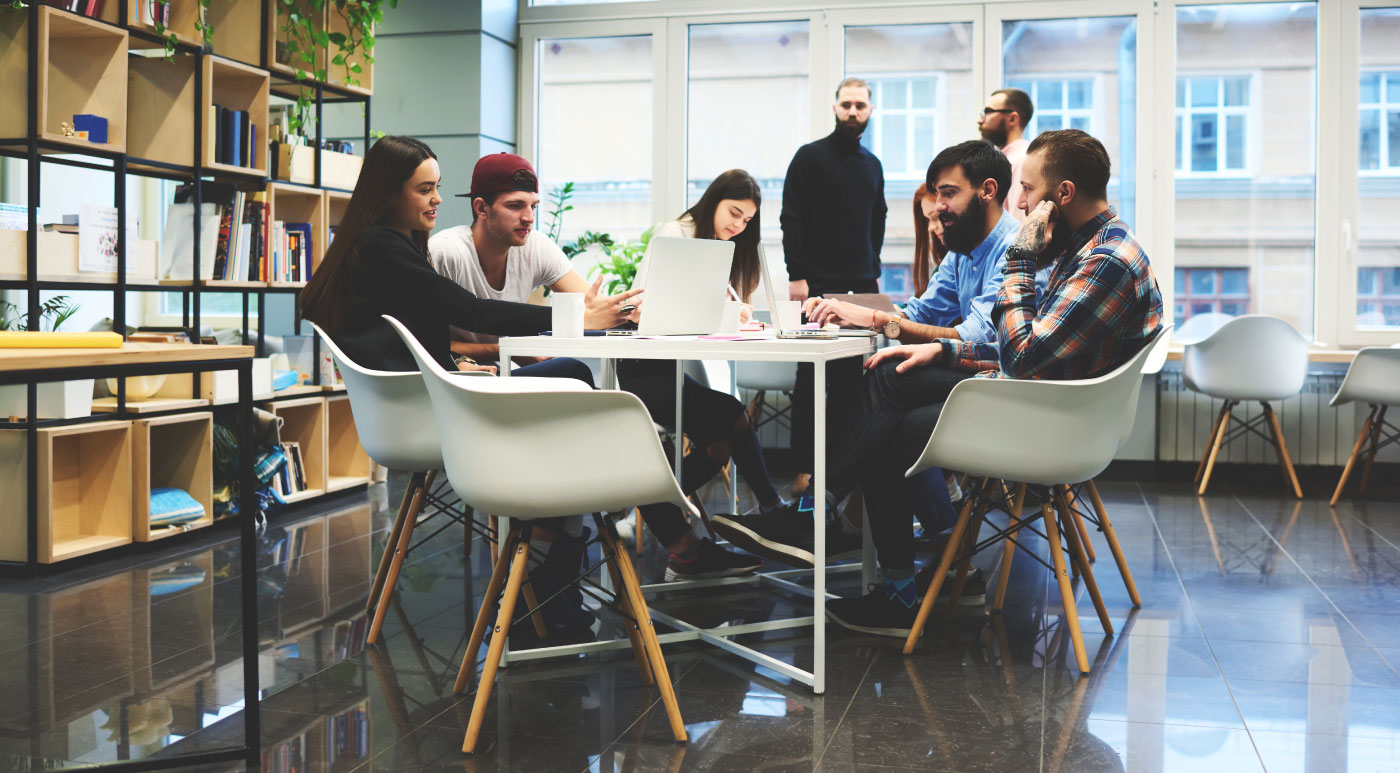 Originally known as the Nebraska State Normal School at Kearney, the University of Nebraska at Kearney is a member of the University of Nebraska System and was founded in 1905. Originally a school for teachers, the university became Kearney State College in 1963, when it began the process of adding programs in other popular areas. 
Today, the school offers a variety of campus-based undergraduate and graduate degree programs as well as dozens of high-quality offerings online. There are even blended programs available. The school is ranked as the best Public Regional University in the Midwest by U.S. News & World Report, but it's also received nods from the publication for its online college, too.
Enroll at the University of Nebraska at Kearney, and you'll become "Loper," a title that alumni and current students bear with pride. You'll have access to a variety of resources and support services, including nonremedial tutoring, career placement services, and more. 
Class sizes here are small and close-knit, with an average student-to-faculty ratio of just 13:1. The vast majority of classes contain fewer than 20 students, allowing you to foster close connections with your instructors and fellow classmates. There's no better way to build your professional network and gain the collaboration and communication skills necessary for success in the business world than by interacting with a diverse group of peers in this fashion!
The online marketing MBA at the University of Nebraska at Kearney is designed to provide learners with the decision-making, critical thinking, and leadership skills they need to successfully manage an organization. It is a blended program that is convenient as it offers all the flexibility of online learning plus the benefits of in-person interaction with faculty and peers.
It consists of 33 credit hours of study, with 18 hours of core classes and 15 hours of electives. In addition to the popular marketing track, students can choose between emphasis areas in human resources and accounting or to pursue a generalist pathway. If desired, the marketing track can be completed entirely online.
With a curriculum accredited by the AACSB International, this degree is one of the best in the country. It will prepare you for a variety of in-demand careers, such as those as a nonprofit organization director, a management consultant, an entrepreneur, and more. 
You will take a number of industry-relevant courses such as Principles of Accounting, Financial Administration, International Marketing, and Consumer Behavior. You will also complete a final capstone project that will bring together everything you have learned so far. 
This degree isn't just flexible—it's also highly affordable. Undergraduates pay just $259 per credit hour while graduates pay $315. Scholarship and other financial aid opportunities are available, too. 
To apply, you will need to have a bachelor's degree from an AACSB-accredited program with a GPA of 3.50 or higher on a 4.0 scale. If you have three or more years of relevant work experience, you can apply with just a 3.0 GPA. In most cases, a GMAT of 480 or the equivalent GRE scores are also required. 
MBA Marketing Concentration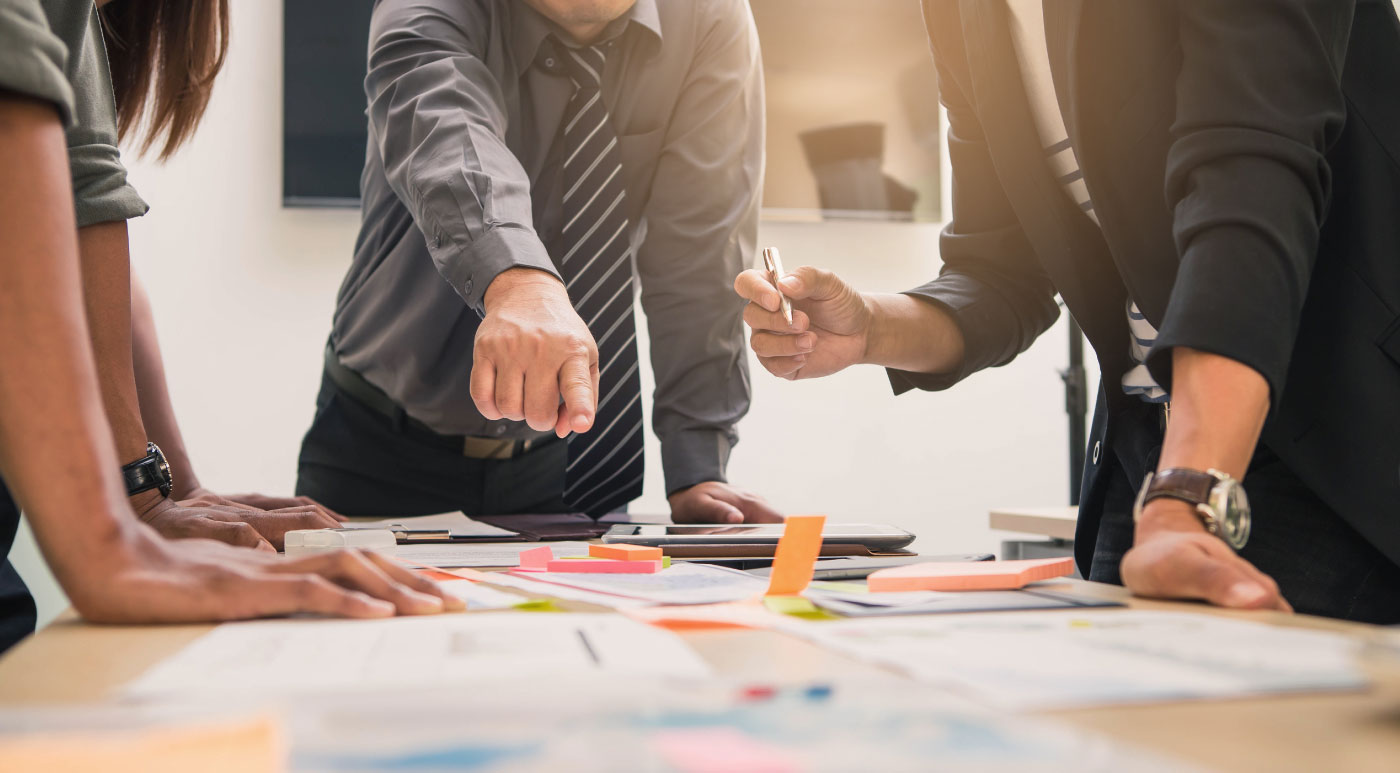 St. Bonaventure University is located in sleepy Allegany, NY. With only 2,381 students total (including both undergraduate and graduate populations), it's a small school that was established by the Franciscan Brothers in 1858. 
The physical campus sits on 500 acres near Olean, NY with most campus buildings designed with red brick and Italianate roofs. It's a gorgeous campus that's close to the Allegheny Mountain range, but you don't have to study on-campus in order to benefit from the exceptional quality of education here.
Today, this private university offers more than 50 academic programs, many of which are also available to distance learners who would prefer to study online. These include combined degree health care programs and award-winning journalism degrees. The business programs here are second-to-none, too.
If you're ready to accelerate your career and learn how to navigate the ever-changing global business environment, you may want to consider earning an accredited online MBA from St. Bonaventure University. This program will not only teach you how to conduct market research and apply it to strategic decision-making processes, but it will also help you learn how to lead with ethics and influenza as you explore the role of management in any setting.
The School of Business at St. Bonaventure University is just one of 5% of business schools worldwide to be accredited by the Association to Advance Collegiate Schools of Business. The MBA with a marketing concentration will prepare you to explore diverse roles as director of marketing, market research manager, public information officer, and more.
You'll improve your career readiness by taking courses like Quantitative Foundations of Management, Marketing Research, International Marketing, and Consumer Behavior. Offered since 2013, this degree can be tailored to fit your unique career goals, work experience, and educational background.
Every step of the way, you'll receive 1:1 attention from faculty members who are laser-focused on you as an individual. You can contact faculty at any time by video, telephone, or email as you move through your courses. You'll be able to develop your skills through scenario-based projects, videos, readings, and other instructional methods. You'll have access to plenty of professional development opportunities from the career center, too. 
In addition to the concentration in marketing, this program features other unique concentrations that are perfect for students from a variety of undergraduate backgrounds. If you aren't sold on marketing as your concentration of choice, you may want to consider pathways in accounting, finance, or business analytics. You can also choose to follow a general MBA plan of study. No matter what you choose, you'll find that the curriculum helps you build your skills and cultivate a more interdisciplinary knowledge of business.
St. Bonaventure is ranked as one of the top Regional Universities by the U.S. News & World Report, a testament to its affordability, accessibility, and superior academic quality. It's also ranked as the second-best value in education in New York State by the U.S. News & World Report. The rankings speak for themselves! 
Master of Business Administration (MBA) in Marketing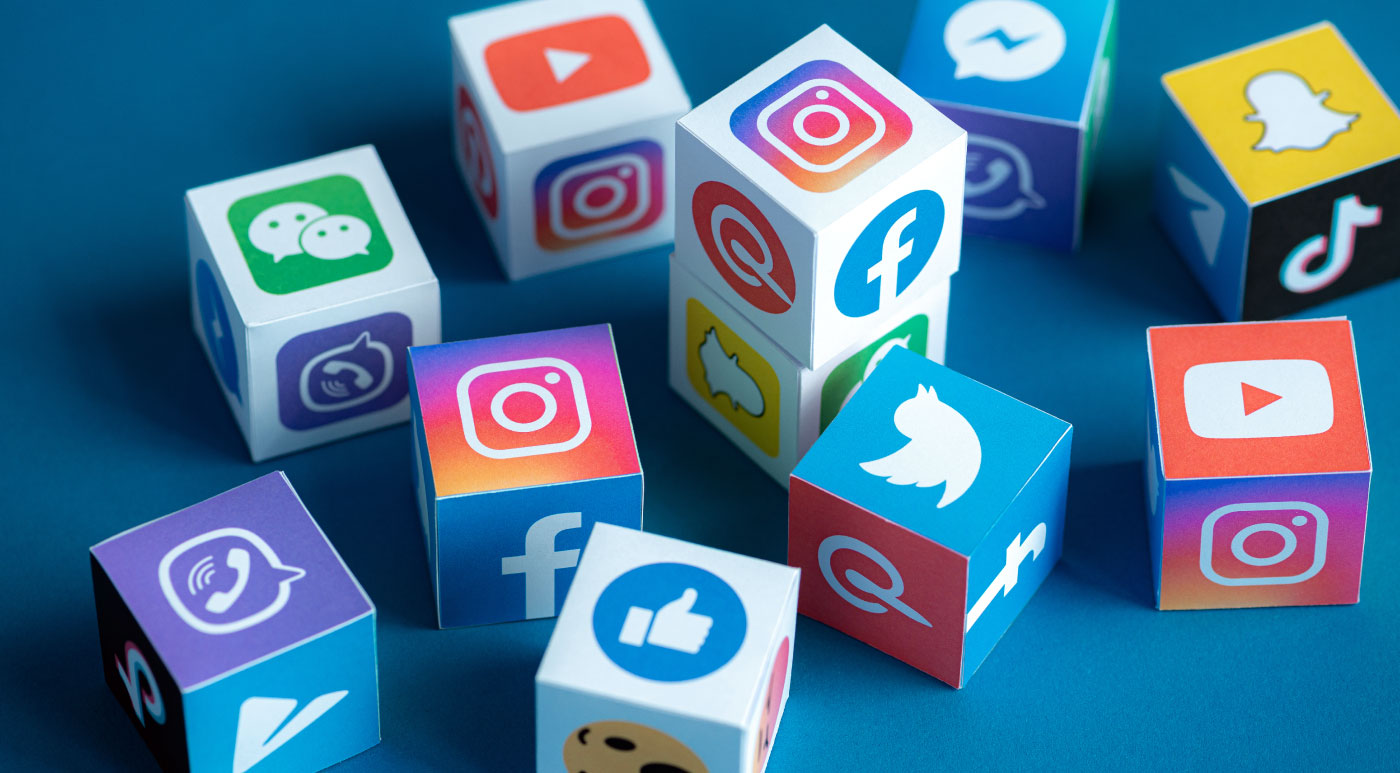 Located in Canyon, TX, West Texas A&M University is a public university that is part of the Texas A&M University System. It was first established as the West Texas State Normal School and was one of the first state-funded teacher's colleges in the state.
Today, however, the school has much more to offer than just teacher education programs (though these are still going strong on-campus and online, too). Let's take a look.
One of the best online MBA programs for veterans. One of the best online MBA programs overall. Based on these rankings, U.S. News & World Report knows it—and so does The Princeton Review, a publication that ranked West Texas A&M University's online MBA programs within the top 25 in the country. 
You don't have to take our word for it—this praise truly speaks for itself. The MBA program at West Texas A&M is one of the best in the country, and it offers a multitude of options for students who want to pursue a professional education from a program that is AACSB accredited. 
It offers five different specializations and is available 100% online as an asynchronous program. You can also choose to complete some courses on-campus if you don't want to complete your degree entirely online.
Designed for full-time employed professionals, this program allows for up to six years for completion so that you can enjoy the perfect work-life balance. That said, most students find that they are able to complete their studies in just two years of work. You can take your classes throughout five semesters each year—fall, winter, spring, and two summer terms. 
28-30 hours of core courses are required to complete the MBA core, with requirements including classes in computer application and technology, quantitative analysis, accounting, corporate finance, economic theory, management, business integration, marketing, and international business. You'll also be required to complete a capstone course that will bring together everything you have learned into a final portfolio.
In addition to the marketing specialization, you can pursue a concentration in management, healthcare management, or computer information systems. West Texas A&M also offers an accounting concentration through the MPA program and economics and finance concentrations through the MFE programs.  Sample classes for the marketing concentration include Marketing in the Age of Social Networks and Seminar in Evolutionary Marketing.
After completing the MBA core, you'll also need to complete 37-46 hours of marketing courses for your specialization. In general, this is around nine hours of study. You will need to have a four-year bachelor's degree from a regionally accredited university, but you'll be able to create your own personalized plan of study once you enroll.
West Texas A&M University offers one of the best programs, hands-down, for business students seeking a more research-focused education. You'll have access to some of the best marketing and business minds in the industry along with all kinds of research facilities and centers for innovation. The school regularly teams up with other institutions to conduct innovative work, such as the Alternative Energy Institute, the Cooperative Research, Education, and Extension Team, and more. 
Master of Business Administration – Marketing specialization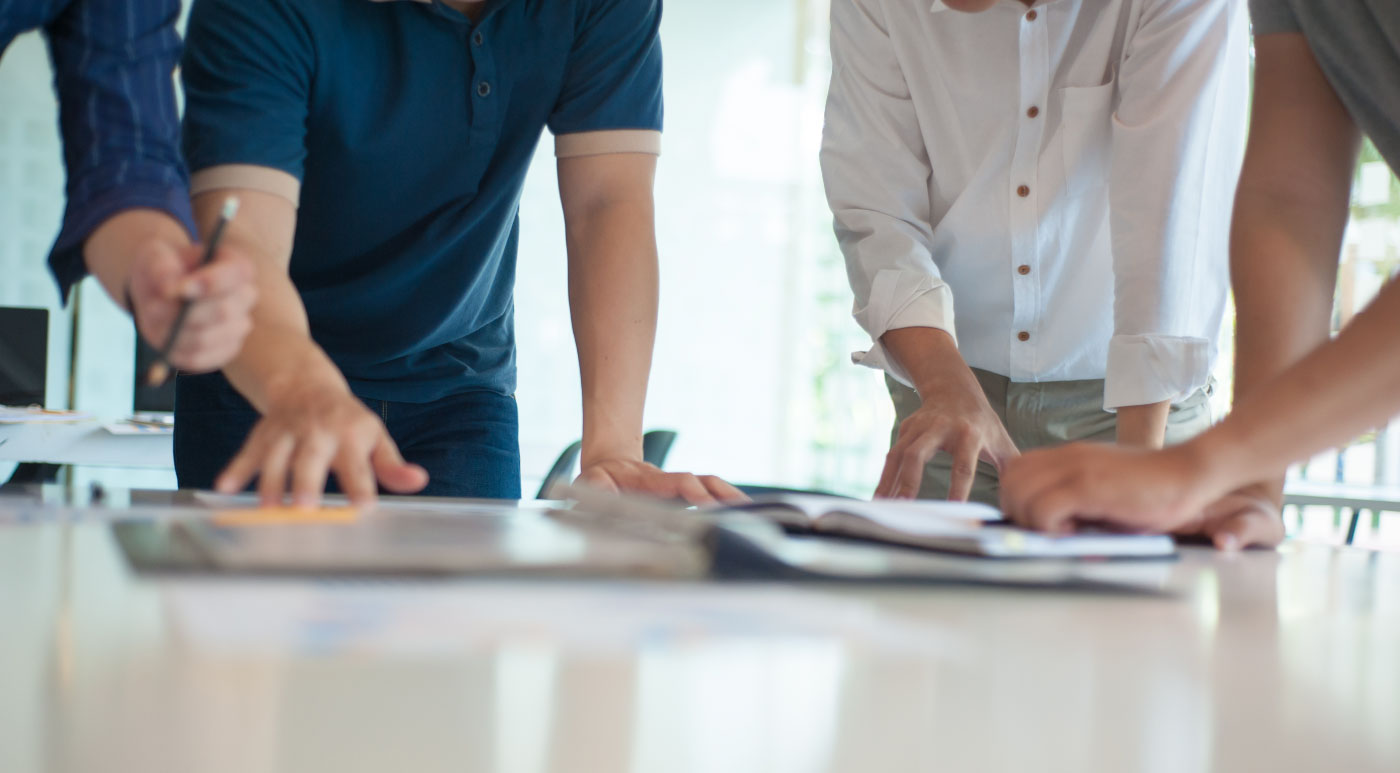 First established by the Dakota Territory legislature in 1862, the University of South Dakota is a public research university that was created decades before the state even existed! It's the flagship university for the state of South Dakota and, as you might imagine, the oldest public university in the state, too. 
It's located in Vermillion, SD, just 63 miles from Sioux Falls and just north of the Missouri River. Home to the state's only law and medical schools, the campus offers a variety of other unique features to learners, too. For example, it's home to the National Music Museum and has graduated more than a dozen Truman Scholars.
If you're interested in earning a business degree but don't want to leave your current place of employment, the University of South Dakota has something for you, too. 
With the marketing specialization at the University of South Dakota, you'll learn the skills you need to be successful in a variety of marketing areas. You'll gain in-depth skills in things like branding, new product development, and consumer behavior. Your core MBA courses will prepare you for leadership in any business role while the marketing specialization will help you cultivate the skills necessary for a more focused career path. 
You'll complete 36 to 54 credit hours of study for this pathway. The degree is offered by the Beacom School of Business. Established in 1927, the school has been continuously accredited by AACSB International since 1949. The business school prepares leaders for industry, business, and government and encourages those who have an interest in teaching as well as those who wish to enter directly into the workforce. 
Marketing isn't the only specialization offered, either. You can also pursue pathways in business analytics, finance, health services administration, and operations and supply chain management. The school is highly ranked by publications like Forbes, Washington Monthly, U.S. News & World Report, and The Wall Street Journal.
With the marketing specialization, you'll take core classes in subjects like Managerial Marketing, Strategic Management, Leadership Development, and Supply Chain Management. There's a fast-track option available if you don't yet have a bachelor's, either. The fast-track option will allow you to complete both a Bachelor of Business Administration and a Master of Business Administration concurrently, taking just five years to complete the two degrees simultaneously. 
Your opportunities to learn will extend far beyond the classroom (online and on-campus) here, too. The University of South Dakota has more than 170 student organizations, including fraternities, concert-hosting organizations, clubs, professional development activities, and more. There are even opportunities for students to join different media outlets! You will find plenty of opportunities to build your professional network, gain experience, and have a little fun—even when studying online.
To apply to this program, you'll need to have an undergraduate degree from an accredited university. Official transcripts are required, as are letters of recommendation and a statement of purpose. 
Master of Business Administration with a Digital Marketing Concentration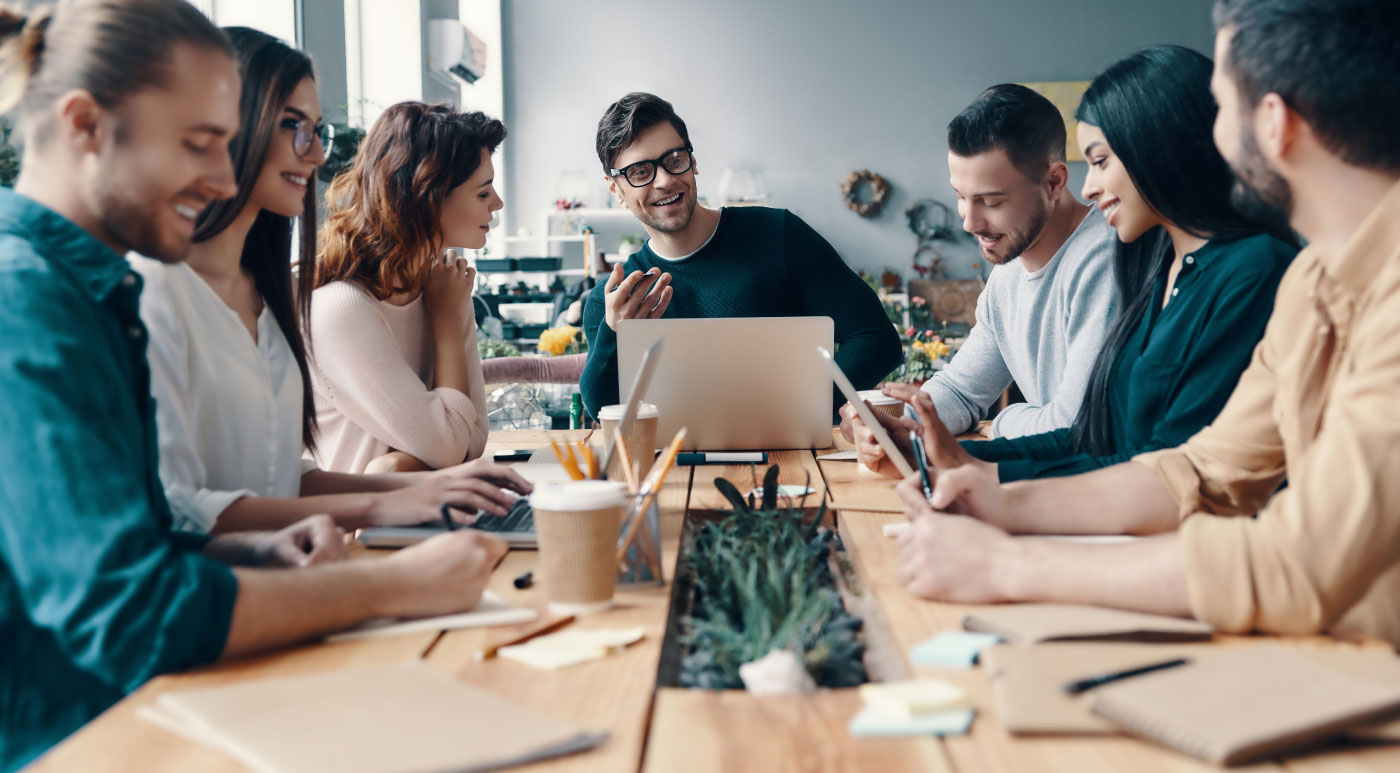 A public research university located in Montclair, NJ, Montclair State University is the second-largest university in the state with more than 300 majors for you to choose from. These programs are supported by faculty who work hard to make sure students are granted plenty of opportunities for hands-on work experience in the form of internships, cooperative education, and research.
The online Master of Business Administration at Montclair State University is offered by the Feliciano School of Business. It offers concentrations in business analytics, human resources management, project management, marketing, and of course, digital marketing. While the marketing concentration is one of the most popular specializations here, the digital marketing concentration is a new offering that prepares learners for in-demand careers in the ever-expanding digital marketing industry. 
Through this program, you'll be able to combine your passion for creativity with your business acumen to help you succeed in the fast-paced digital advertising world. The degree is accredited by AACSB International, a recognition shared by fewer than 5% of business schools worldwide. Digital marketing is an in-demand discipline, with demand expected to rise by 38% in the next year alone.
If your grades weren't quite up to snuff prior to beginning your coursework in this program, don't worry. If you did not earn a B- or higher in accounting, finance, or statistics, you can complete online foundation modules in these topics to get you caught up to where you need to be. 
Otherwise, you'll begin by taking MBA fixed core courses like Managerial Economics, Corporate Financial Decision Making, Achieving Competitive Advantage, and Business Growth Strategy. Then, you will move on to concentration courses like Omni-Channel Retailing, Digital Marketing Strategy and RODMI (Return on Digital Marketing Investment), and Digital Customer Experience Management. A total of 36 to 39 credit hours are required for degree completion. 
Before you graduate, you'll complete a practicum in e-commerce as well. This practicum will provide you with the practical understanding of how the Internet influences the way business is conducted. You'll address a major digital marketing issue, like online market research, and then work to build an effective web presence that works around and solves that issue.
Available fully online, this degree is also available as a 12-month, 17-month, and mentorship-accelerated program. If you aren't sold on the idea of studying online, Montclair State also offers on-campus hybrid Saturday, weeknight, and dual degree MBA programs too. The options for advancing your career are endless. 
You can even expand your career opportunities by pursuing a variety of certificate programs. Montclair offers certificate programs in things like human resources management, professional accounting, project management, digital marketing, business analytics, forensic accounting, and more.
Not only that, but the degree is one of the most affordable among AACSB-accredited business schools, particularly in the state of New Jersey. With six start dates each year, the degree is well-suited for busy working professionals seeking more flexible and convenient offerings. 
Marketing MBA Concentration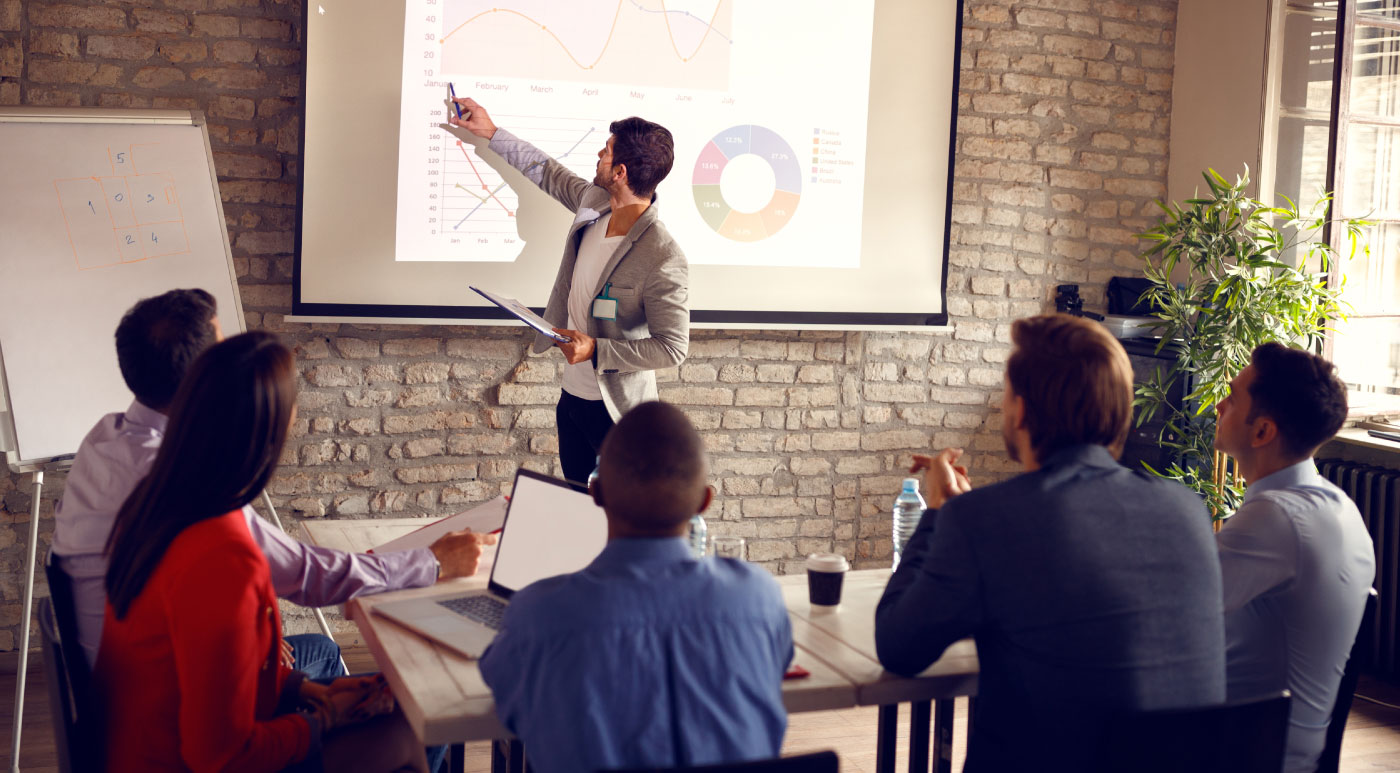 Saint Leo University is a Roman Catholic university located in St. Leo, FL. Established in 1889, the private school is affiliated with the Holy Name Monastery and the Saint Leo Abbey. As the first Roman Catholic college in the state, the school is now one of the five largest Catholic Colleges in the country. 
Not only that, but it was one of the first schools in the nation to offer distance learning opportunities. These efforts began long before the Internet, as the school educated military members in 1973 during the Vietnam War. Today, the school offers more than 40 majors for students to choose from at the associate, baccalaureate, master's, doctoral, and certificate level.
Saint Leo University's College of Business offers a dynamic online marketing MBA that is perfect for students who are working full-time or wish to pursue careers in marketing-related fields like promotions, sales, marketing research, e-marketing, and brand management.
You'll gain a broad foundational knowledge in the analytical technologies and tools you need to solve complex management problems as well as those necessary to emphasize core leadership skills. Accredited by the Accreditation Council for Business Schools and Programs, the degree includes core classes that address topics like the business implications of the new economy, teamwork, and oral and written business communication.
In most cases, you'll take just two courses during every eight-week term. You can complete the 36 credits needed for graduation in just a year or you can extend your studies for up to five years. You aren't limited to just the marketing concentration, either—you can pursue two separate concentrations and start your course during any one of the six terms each year.
You will take core classes like Brand Management, Marketing Research, E-Marketing, and Strategic Management. A total of 33 to 36 credit hours are required, with an optional internship available toward the end of your degree. The internship is typically done as a paid experience that will allow you to practice master's-level business skills in a real-world setting. 
This degree is not only high-quality, but it's also affordable. Saint Leo offers an impressive MBA Online Academic Achievement Scholarship that can provide a savings of up to $6,000 over the course of your program. 
As a result of Saint Leo's affordability, accessibility, and high academic quality, it is highly ranked by a variety of publications, including U.S. News & World Report. It's considered one of the Best Regional Universities in the South as well as a Best Value University. Military Times has also ranked Saint Leo as one of the Best for Vets: Colleges.
To apply, you will need to submit an online application and provide official transcripts showing a GPA of a 3.0 or higher. If your GPA is lower than a 3.0, you can use a minimum GMAT score of 500 to fulfill the rest of your eligibility requirements. You'll also need to submit a resume with two or more years of professional work experience, two professional recommendations, and a statement of professional goals.
OTHER NOTABLE PROGRAMS 
#11. University of Saint Mary
Location: Leavenworth, KS
Degree: MBA in Marketing and Advertising
Net Price: $11,340
#12. Lamar University
Location: Beaumont, TX
Degree: Master of Business Administration in Marketing
Net Price: $8,174
#13. Villanova University
Location: Villanova, PA
Degree: Master of Business Administration (MBA) in Marketing Specialization
Net Price: $19,005
#14. Messiah College
Location: Mechanicsburg, PA
Degree: MBA in Digital Marketing
Net Price: $12,060
#15. Southeastern Oklahoma State University
Location: Durant, OK
Degree: MBA with a Concentration in Marketing
Net Price: $5,022
#16. Maryville University of Saint Louis
Location: St. Louis, MO
Degree: Master of Business Administration in Marketing
Net Price: $15,646
#17. University of Massachusetts
Location: Amherst, MA
Degree: MBA in Marketing
Net Price: $15,782
#18. Wichita State University
Location: Wichita, KS
Degree: MBA in Marketing
Net Price: $6,904
#19. Florida Atlantic University
Location: Boca Raton, FL
Degree: MBA Marketing Concentration
Net Price: $6,657
#20. Northwest Missouri State University
Location: Maryville, MO
Degree: MBA in Marketing Online
Net Price: $6,618
#21. Nova Southeastern University
Location: Fort Lauderdale, FL 
Degree: M.B.A. With A Major In Marketing
Net Price: $20,620
#22. University of Kansas
Location: Lawrence,  KS
Degree: MBA in Marketing
Net Price:  $11,027
#23. Tennessee Tech University
Location: Cookeville, TN  
Degree: Master of Business Administration (MBA) in Marketing
Net Price: $11,283
#24. Brenau University
Location: Gainesville, GA
Degree: MBA with concentrations in management
Net Price: $12,910
#25. University of Texas at Tyler
Location: Tyler, TX
Degree: MBA with a Concentration in Marketing
Net Price: $7,126
#26. Colorado State University
Location: Fort Collins, CO
Degree: MBA in Marketing Data Analytics
Net Price: $6,970
#27. University of Colorado
Location: Denver, CO
Degree: Master of Business Administration (MBA) in Marketing
Net Price: $13,246
#28. New England College
Location: Henniker, NH
Degree: MBA in Digital Marketing
Net Price: $18,570
#29. Tiffin University
Location: Tiffin, OH
Degree: Master of Business Administration in Marketing
Net Price: $13,000
#30. Walsh University
Location: North Canton, OH
Degree: MBA in Marketing
Net Price: $12,610
#31. University of Redlands
Location: Redlands, CA
Degree: MBA in Marketing
Net Price: $21,552
#32. Dominican University
Location: River Forest, IL
Degree: Master of Business Administration (MBA) in Marketing
Net Price: $20,660
#33. Webster University
Location: Webster Groves, MO
Degree: Master of Business Administration (MBA) in Marketing
Net Price: $13,500
#34. Dallas Baptist University
Location: Dallas, TX
Degree: MBA with a Concentration in Marketing
Net Price: $18,262
#35. Notre Dame de Namur University
Location: Belmont, CA
Degree: MBA with a Concentration in Marketing
Net Price: $16,696