Ready to find your ideal master's program?
www.mastersprogramsguide.com is an advertising-supported site. Featured or trusted partner programs and all school search, finder, or match results are for schools that compensate us. This compensation does not influence our school rankings, resource guides, or other editorially-independent information published on this site.
Can't decide between a marketing degree and an MBA? Don't worry—you don't have to.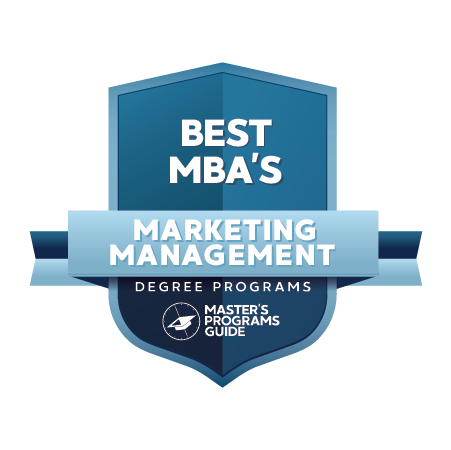 In fact, earning an MBA in marketing management is one of the smartest decisions you can make for a successful career as an entrepreneur, consultant, or general manager. You'll gain skills that can be used in practically any field, so even if you don't pursue a career in marketing, you'll have the competencies necessary to be successful.
As a student, you'll take a variety of classes to prepare you for in-demand fields, with common course titles including Operations Management, Marketing Channels, and Marketing Management. When you graduate, the techniques and information you glean from these classes can be used to start your own business, manage a company, or pursue a leadership position in a marketing field.
Although each MBA in marketing management will vary in its curriculum and structure, all will teach you the best ways to manage a successful marketing campaign. You'll take classes that will provide you with the knowledge you need to formulate business strategies to meet sales and marketing needs. You'll need to be able to understand the factors that impact markets along with other core concepts like customer relations, new business ventures, market research, communications, and consumer behavior.
Chances are, if you already hold a bachelor's degree, you might be wondering what exactly an MBA in marketing management can do for you. The short answer? A ton.
Earning an MBA in marketing management will give you an added edge as you search for jobs. You'll go beyond just the basics and you'll learn the skills and techniques you need to be successful in any project you might be working on. You'll be eligible for work in a variety of industries, including media, retail, technology, event planning, and more.
What should you look for if you're trying to find the best MBA in marketing management? The right program will vary among students, but in general, you'll want to consider a program that includes multiple opportunities for internships. Hands down, this is the very best way to gain experience and access to the professional networks you need to be successful.
Plus, if your internship goes well, there's a chance you could be offered a full-time position!
Graduates of MBA in marketing management degrees go on to work for some of the most well-known and prestigious brands and companies all around the world. In most cases, your degree will lead you to a career as a marketing manager, where you will be the head of the marketing team. Whether you work for a large company or a small corporation, you'll have the ability to oversee sales and development at every stage in the game.
Don't think that it's too late for you to make a difference in your career success. Even if you're already working in another field or you've been out of school for quite some time, there should be nothing stopping you as you pursue a rewarding and lucrative career in marketing management. Many of the best MBAs in marketing management feature courses that are offered entirely online or during evening and weekend hours.
Just see for yourself in our roundup of the 10 Best MBA in Marketing Management degrees—there are plenty of options to choose from.
Common Application and Admission Questions
Choosing the right MBA in marketing management degree can be overwhelming. After all, you'll have lots of factors to consider, including the curriculum focus you choose and the accreditation of the program.
Although it might be difficult, try not to get caught up in the college application frenzy and apply to more schools than necessary. While it can admittedly be difficult to narrow down the list of schools to which you want to apply, submitting applications can be not only overwhelming, but also expensive. Those application fees add up, especially when you consider that the average MBA application fee is much higher than what you might remember paying as an undergraduate.
Limit your list of schools to just three or four at the very most, and only apply to schools that are accredited. Schools that are reputable and well-respected will normally hold regional accreditation from an agency that is approved by the Council for Higher Education Accreditation. In addition, most of the best business schools will be accredited by the Association to Advance Collegiate Schools of Business.
Other than that, where you choose to apply is entirely up to you. You may want to consider things like the courses that are available and required, schedule limitations and program timelines, cost, extracurricular opportunities, and location.
Before you apply, make sure you check the requirements for attendance. Some MBA programs include extensive residency requirements, which might not be a good option for you if you work full time or have other commitments that might get in the way. Always look into each program's specific application requirements, too, to make sure you have everything you need before you start the time-consuming process of filling out applications.
You'll be expected to meet some pretty stringent requirements for admission. In most cases, you will need to complete a lengthy application form (usually online) and provide high school transcripts from any university you have attended. Most of the time, a minimum GPA of 3.0 to 3.5 will be required. Check with the admissions department where you intend to apply to determine whether you make the cut.
Most schools will also require either the GRE or the GMAT. Even if these tests aren't required, it may be worth your time to complete them. Many of the company's top employers take these test scores into consideration, too, so a good score could land you a lucrative job down the road. Leave yourself plenty of time to take these exams so that you can retest if necessary (but don't wait too long, as most business schools require scores from tests taken within the last six years).
In addition to those core academic requirements, you will likely also be asked to submit letters of recommendation, a personal essay, and a resume. Your resume should show at least three years of professional work experience, which is a base requirement for many business schools. Some universities like to see additional years of experience or other related credentials while others may be satisfied with classes taken in the major area of interest.
What About Financial Aid & Scholarships?
With an MBA in marketing management, you're going to earn more than if you only earned a bachelor's degree—it's as simple as that.
However, once you start crunching the numbers, you may quickly realize that a marketing management MBA is more expensive than you initially thought. Though the return on investment is definitely there, it can be hard to justify the idea of spending tens of thousands of dollars on a degree.
Make sure you don't leave any money on the table. Consider applying for any and all financial aid and scholarships that might be available. With the cost of an MBA easily creeping into six or seven figures, it really pays to spend a few hours sorting out some foolproof ways to pay for your education.
Start by completing the FAFSA, the Free Application for Federal Student Aid, as soon as it is available in January of the year you plan to start school. Many students don't complete this form, thinking (incorrectly!) that it's just an option for undergraduate students.
That's not the case, however. In fact, this form will provide the federal and state government with information on your eligibility for financial aid. You might be eligible not only for state and federal grants and student loans, but also for awards that might be divvied out by your university's financial aid office.
The FAFSA uses information from your tax returns along with financial documents like W2s. You will want to have these on hand when you complete it. Even if you don't necessarily qualify for need-based aid, many universities consider the FAFSA to be a prerequisite for awarding other types of aid, too, so be sure to fill it out.
What other types of aid might you qualify for? Some scholarships, grants, and other awards might be merit-based, but you also might be eligible for things like graduate assistantships or work-study, too. Many of these awards allow you to get most or all of your college expenses paid for along with providing you with a generous amount of relevant, hands-on work experience. They are not to be overlooked!
In addition to the financial aid opportunities listed above, keep in mind that many students fund their MBA degrees with outside awards from private foundations, professional organizations, or government entities. These are often awarded on the basis of academic merit, financial need, or some other qualifier.
Make sure you explore every available opportunity as you look for ways to pay for your MBA. These degrees, particularly when compared to other kinds of graduate degrees, can be extremely expensive. However, there's no reason for you to pay full price. Each year, hundreds of thousands of dollars in financial aid goes unrewarded simply because there are no students who take the time to apply. Don't let this happen, and don't rack up exorbitant student loan debt.
Get creative and be flexible, and you shouldn't have any problem achieving an affordable MBA in marketing management.
How Much Can I Make With an MBA in Marketing Management?
As mentioned earlier, an MBA in marketing management will prepare you for a long list of potential careers.
Without a doubt, work as a marketing manager is the most popular pathway. Pursue this job, and you'll work to help companies expand to burgeoning markets that are new for either the industry as a whole or perhaps just your specific company. You might work in a project-specific role (for example, just social media relations for a large corporation) or take care of all marketing tasks for a smaller company. This might include everything from planning advertising events to working with writers.
As you might expect, your key role as a marketing manager will be to expand sales and profitability. In many cases, therefore, your income potential will be directly tied to the success of the company. On average, marketing managers earn average salaries of $135,900 or a whopping $65.34 per hour. Not only that, but the Bureau of Labor Statistics anticipates significant growth in this field, with an expected job growth of 6% (much faster than the national average) by 2029.
Another potential career path after you've received your MBA in marketing management is in a role as a marketing director. As a marketing director, your job will be to oversee a team of marketing managers. At large companies, you might be responsible for quite a few individuals and tasks. You could earn an average salary of around $140,000 per year.
If you'd rather work in a more business-oriented setting, consider pursuing a career as a business development executive. In this role, you'll be a senior-level sales professional who will need to stay apprised of current market activity, analyze market conditions, and evaluate market research to help develop and expand new and existing markets. The salary potential for this career is equally impressive—you could earn up to $160,000 per year or more.
And if you'd rather take a more global approach to your career, you may want to consider a job as an international marketing executive. You'll be required to be aware of the culture, language, and trends of whichever country your company is targeting in their marketing. You will likely be expected to travel, as you'll need to communicate with international clients to develop positive relationships. This glamorous career path can bring you a salary of up to $150,000 per year, on average.
Although a bachelor's degree alone may be enough to help you gain entry into one of these lucrative and exciting career paths, in most cases, a master's is going to be necessary to garner a top leadership position. After all, companies want to make sure that their marketing professionals know how to lead and have the experience necessary to make good advertising and management decisions.
There are lots of ways you can get to the top—but earning an MBA in marketing management is one of the fastest and best ways to get the career (and the salary) you both want and deserve.
What Are the Best MBA in Marketing Management Degrees?
We know that you have educational goals that you're itching to pursue, but you may not know where to start. The editors of Master's Programs Guide utilize a unique ranking methodology based on the following five aspects:
25% Overall Degree Affordability: Average cost of undergraduate and graduate tuition per school
25% Graduation Rate: Number of students who start at the university and actually finish there
20% Earnings Potential: Average mid-career salary of school alumni
20% Selectivity: The number of students who apply versus the number who actually get accepted
10% Online Graduate Offerings: The number of programs offered online in each department
At Master's Programs Guide, we strive to do our best to guide you and your family toward a fruitful academic career. The pursuit of knowledge is a noble one, and we want to help you reach your goals.
MBA in Marketing Management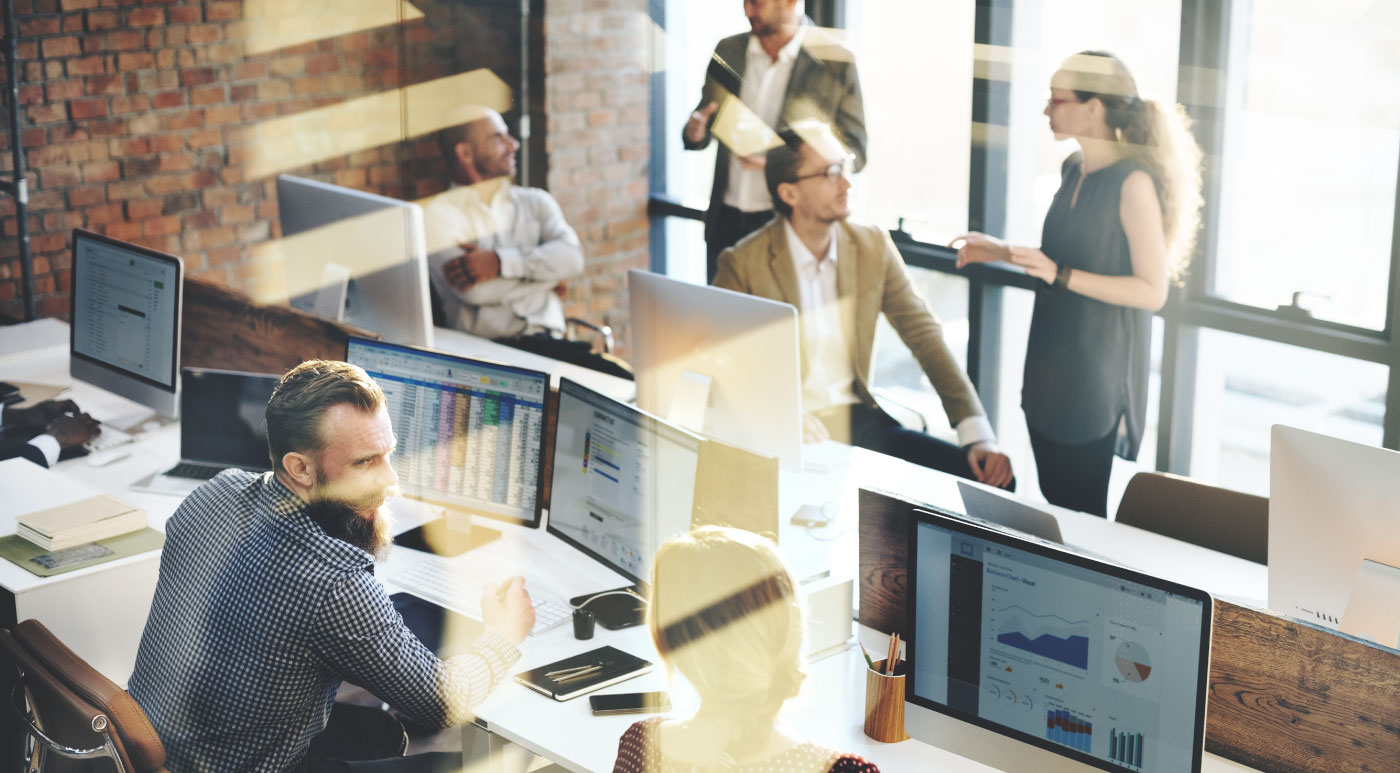 As a public land grant research university, the University of Illinois at Urbana-Champaign is the flagship school of the University of Illinois system. Founded in 1867, it's one of the largest schools in the state of Illinois, with more than 250 different programs of study. Despite its large size, you'll find one of the most close-knit and hands-on marketing management MBA degrees here.
In fact, the Gies College of Business at the University of Illinois is one of the best in the country, known for its attention to this success of each and every individual student. Accredited by the Association to Advance Collegiate Schools of Business, the school offers an MBA with specialties in areas like accounting, finance, business intelligence, and of course, marketing management.
This business school provides graduates with access to top recruiters along with plenty of opportunities to engage with emerging marketings on a global level. You'll study at a gorgeous campus at a university with the largest alumni network in the entire world, and you'll have access to recruiters from hundreds of the world's top companies—most of whom actively recruit on campus.
The MBA in marketing at the University of Illinois at Urbana-Champaign is offered by this award-winning college of business. Available on-campus as well as entirely online, the degree can be completed entirely from a distance, if you so choose.
Both the online and on-campus programs are identical in their structure and requirements. You'll learn everything you need about marketing in a business world, particularly in a digital setting. You'll gain experience with the techniques and tools you need to communicate effectively with clients and to create effective and profound promotional camping. You'll take classes like Digital Channels, Marketing in a Digital World, and Digital Analytics.
What really sets this program apart from the competition, though, is the capstone. In the capstone project, you'll be able to develop a digital marketing plan for a real-life company, something that you can take with you after you graduate and that will be invaluable as you search for a job.
Your opportunities to engage on a personal and hands-on level will be extensive. Not only will you be able to develop our professional skills through Illinois Business Consulting (the globe's largest student-run consulting organizations) but you can also choose to study abroad to gain experience on a larger scale.
Not only that, but class sizes here are significantly smaller than what you might find at comparable institutions. There are fewer than six students to every faculty member, so you'll find plenty of opportunities to get to know the instructors in your program. Nearly 90% of these instructors hold doctoral degrees or terminal degrees in their field.
To apply, you will need to have a bachelor's degree from an accredited university. A minimum 3.0 cumulative GPA, along with three years of professional experience, are also required. Three letters of recommendation, a personal essay, and GRE or GMAT scores are also required.
MBA in Marketing Management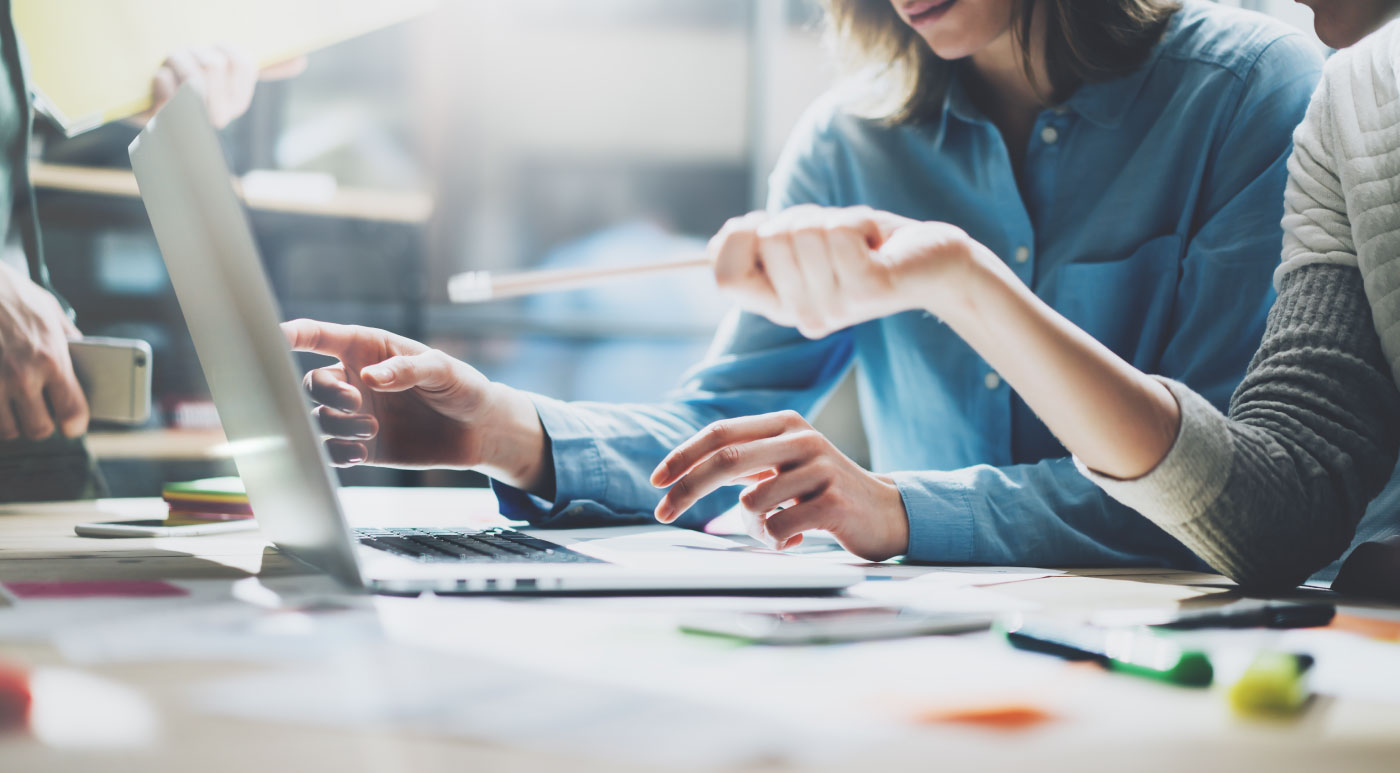 Located in Raleigh, NC, North Carolina State University is a public land-grant research university that was founded in 1887. As the largest university in both North and South Carolina combined, this school is one of the three corners of the famed Research Triangle, with the other schools being Duke University and the University of North Carolina at Chapel Hill.
Because of this reputation, you might expect the MBA at North Carolina State to be highly research-focused—and you wouldn't be misguided in that expectation, either. In fact, this school offers MBA students one of the best opportunities to expand their training in a hands-on, relevant way.
North Carolina State's MBA with a marketing management emphasis can be completed in as few as 21 months when you choose to study online. It has a unique accelerated format that is not only flexible but also attainable for students who are already working full-time jobs. Not only that, but the convenient structuring of this program means that it is possible for you to take as long as six years to complete your degree.
Accredited by the Association to Advance Collegiate Schools of Business, this program consists of 40 credits and requires two three-day residencies on campus in Raleigh. Here, as well as throughout the remainder of your studies, you'll complete core business classes along with marketing emphasis courses like Experience Innovation and Strategic Design, Consumer Behavior, Business Relationship Management, and Product and Brand Management.
One of the best features of this program is its industry partnership. Through this partnership, you'll be paired with an industry client at the beginning of the semester. You'll work on solving an issue for the client, performing surveys, experiments, and other one-on-one work to help you gather, analyze, and interpret data. You'll then come up with a strategic marketing plan for the client by the end of the semester.
The curriculum of this program is informed and shaped by feedback from industry experts and is taught by some of the best and brightest minds in the industry. You'll be able to take the concepts you learn in class and apply them immediately to real-world problems. All of your classes take an out-of-the-box approach to learning and will allow you to work in a small, interdisciplinary group as you complete your studies.
Graduates from this program are highly successful when it comes to applying for jobs. Employers and recruiters readily seek out NC State graduates, recruiting them for top-paying positions with Fortune 100 companies.
To apply, you will need to have an undergraduate degree from a regionally accredited university along with two years of work experience. You will need to have completed at least one statistics course and you must also submit transcripts, a resume, a personal statement, two letters of recommendation, and an essay. GRE or GMAT test scores are also required.
MBA Marketing and Advertising Management concentration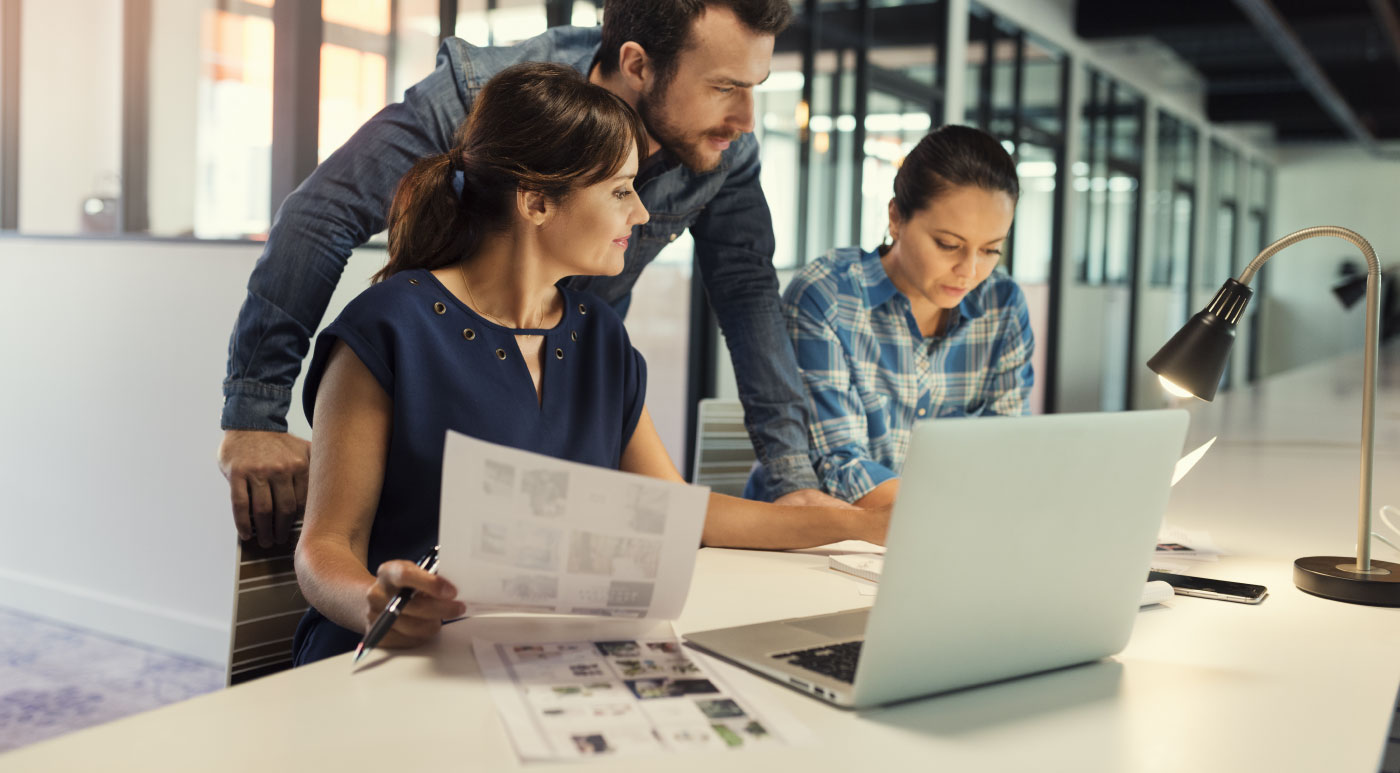 A private Catholic university located in Leavenworth, KS, the University of Saint Mary was first established as Saint Mary College by the Sisters of Charity of Leavenworth. Originally a school for women, this now-coeducational school has one of the best MBA in marketing management degrees in the country.
At the University of Saint Mary, you'll find an MBA in marketing that also includes a unique focus in advertising management. As a small college, the University of Saint Mary offers learners access to a close-knit school community that values a customized and accessible approach to education. The marketing concentration isn't the only option available to MBA students, either—in fact, there are five other concentration options available.
The other concentration options available to students include those in finance, general management, health care, human resource management, and leadership and organizational health. There are two MBA programs available—one of which is online and the other of which is on-campus—and both are identical in their structure and content. You don't have to enroll in a lower-quality program just because you choose to study remotely.
No matter which concentration you choose to pursue, you'll gain the skills necessary to enter into a competitive job market. Courses are offered in a convenient and flexible online environment and there's no GMAT or GRE required for admission.
The programs here are easy for working professionals to complete, as they are largely available online. You'll complete 36 credit hours of core business courses along with those in your marketing and advertising specialization.
The hallmark of this program is its ability to be completed in one year or less. You'll gain the experience and knowledge you need to lead a successful team in just 12 months of study. The curriculum of this program will teach you how to take an idea from point A to point B, working with department heads and other stakeholders as you cover all the concepts of market research, planning, and strategy.
You will take eight core courses along with three courses in the marketing and advertising management concentration. These courses are Buyer Behavior and Marketing Research, The Advertising Industry in the 21st Century, and Advanced Marketing Strategy and Planning.
Tuition is affordable, for many students costing far less than $11,000 per year. In fact, tuition starts at just $595 per credit hour! With an enrollment of just 1,427 students, the University of Saint Mary is a great choice for students seeking a quality degree that offers personalized instruction and a solid return on investment.
Because of this affordability, accessibility, and overall quality, this program is ranked among the country's best online MBA programs by the U.S. News & World Report. Again, by taking just two classes per term, you can graduate in as little as one year. Each course is offered in a short eight-week session so you can complete courses at a pace that will meet your schedule—and your goals.
MBA in Marketing Management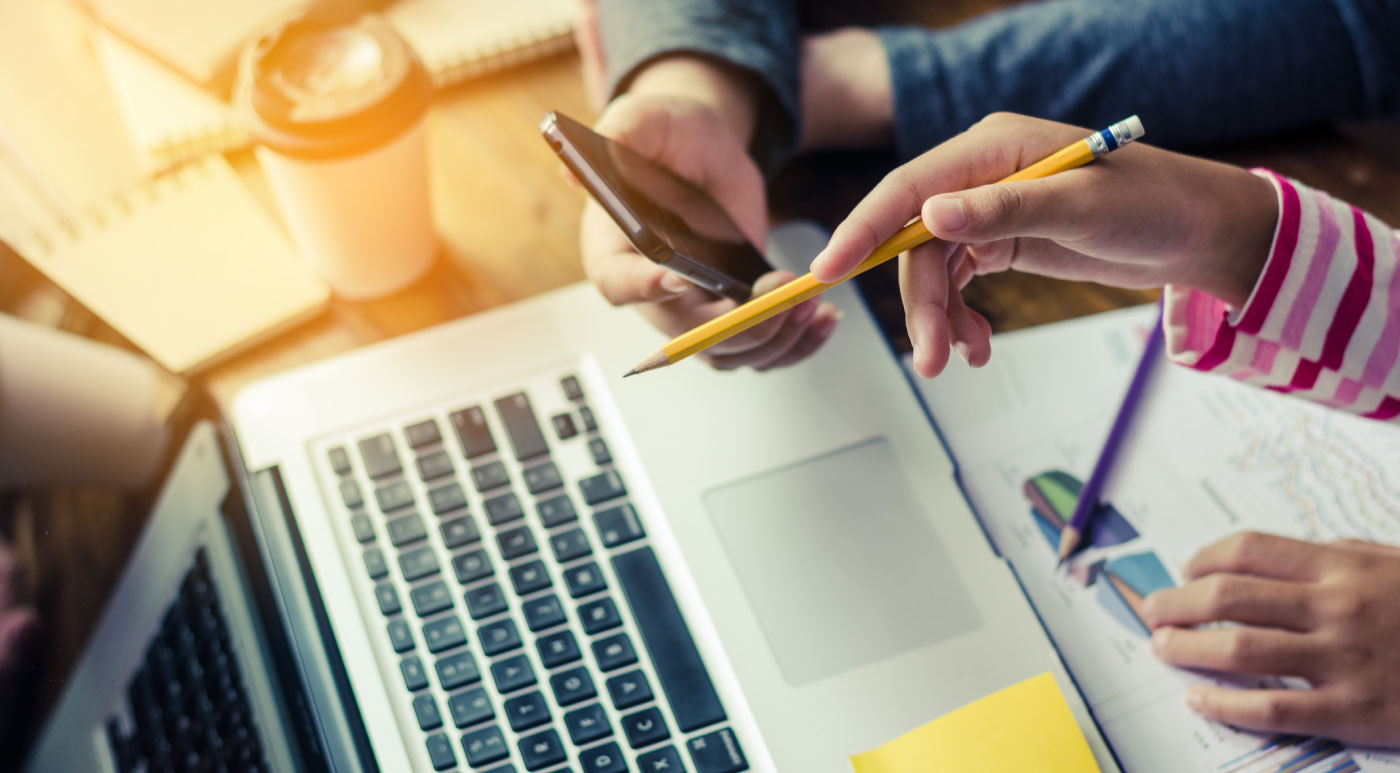 A private research university located in Pittsburgh, PA, Carnegie Mellon University was founded by entrepreneur Andrew Carnegie himself as the Carnegie Technical Schools (later the Carnegie Institute of Technology). Because of this university's storied legacy, it might come as no surprise to you that this is also one of the best places to find an MBA degree.
It is at Carnegie Mellon that you will find the Tepper School of Business. This school offers a business school experience that's truly focused on the future yet tailored for the complexity of the modern marketplace. The school is renowned for its research and innovation into core business practices and is home to a community that is entrepreneurial by nature.
The Tepper School of Business at Carnegie Mellon University offers an MBA with a variety of concentrations, including those in economics, accounting, finance, leadership, marketing, organizational behavior, and more. The marketing management concentration is one of the most popular, with formats including part-time, distance learning, and executive MBA studies.
This MBA is one of the few that is STEM-designated, which is a direct reflection of its quality and emphasis on data-driven decision making, course development, and analytics. The faculty here are true pioneers working hard to advance the practice of business and marketing management.
For students seeking study beyond the MBA level, there are also Ph.D. degrees and joint degrees available. Some of the most popular joint degree options include those in health care policy and management, computational finance, software engineering, and public policy and management.
It is through your electives that you will complete the bulk of your marketing courses. Classes are offered in a unique mini-semester system, in which you'll complete four quarters of six-and-a-half week classes. Courses are offered year-round and can be completed in-person on the weekends, online, or in a variety of other settings. Most students take between 21 and 32 months to complete their degrees.
You'll gain experience through your coursework along with the many interdisciplinary learning opportunities offered at Tepper. For instance, the Global Treks are personalized two-week trips that will allow you to gain experience in global business practices. If you wish to extend this experience, you can participate in the transitional economics study abroad program, which lasts two full mini-semesters.
Upon graduation, you'll join a prestigious network of fellow alumni who will welcome you into the community with open arms. The list of past graduates is impressive, too, with notable alumni include Dina Dublon, the former executive vice president and chief financial officer of JPMorgan Chase & Co. and David Coulter, former chairman and CEO of Bank of America Corp.
Because of this alumni network along with the school's culture of teamwork and tight-knit community, Carnegie Mellon has received a host of accolades. In fact, it is ranked as one of the best business schools by Bloomberg and is also home to the second-best online MBA, according to Poets & Quants. It is also a highly affordable degree, with a number of financial aid opportunities and scholarships available for qualifying students.
MBA in Marketing Management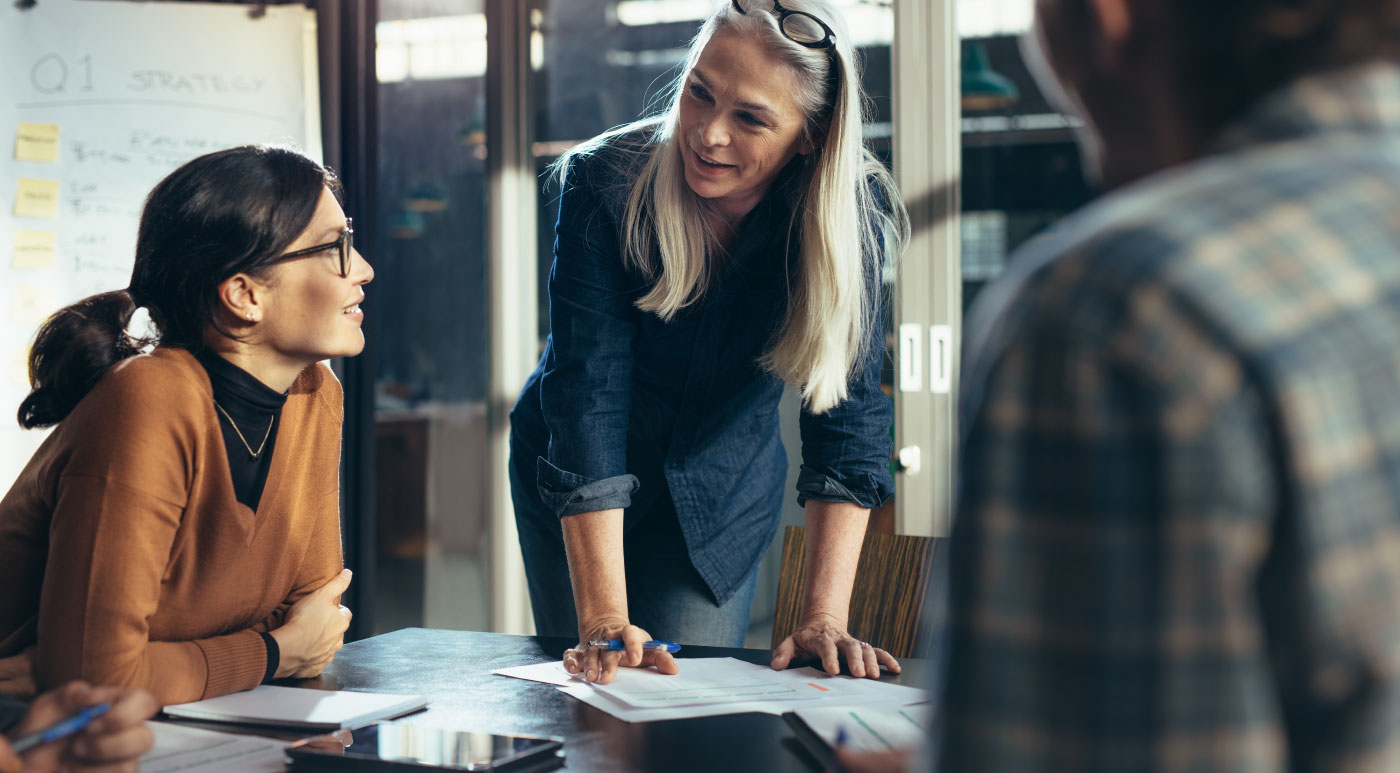 Choose to study at the University of Chicago, and you'll have quite a long list of MBA concentrations available to you.
From accounting to international business, general management to organizational behavior, this school truly offers it all. Of course, the marketing management specialization is one of the most popular—and the most lucrative.
The University of Chicago's MBA in marketing management is offered by the Booth School of Business. With some of the best career outcomes among programs of its kind, it's a top contender when you're looking for the best MBAs in marketing management. In fact, the average salaries for graduates are between $102,000 and $145,000—not too shabby!
This kind of post-graduation success is due in part to the innovative and interdisciplinary curriculum that you'll enjoy as a student here. You'll learn everything you need to be successful in the core principles of marketing management, including statistics, economics, psychology, and more.
While some of your classes will be purely theoretical in nature, you'll also be able to participate in a variety of experiential learning classes so that you can apply what you've learned to real-life business situations. A number of your courses will be specifically focused on the marketing niche, too, with core content covering things like consumer behavior, data-driven marketing, pricing strategy, marketing strategy, and more.
Your opportunities to learn will extend far outside of the classroom as well. You can participate in a variety of co-curricular activities that will allow you to build your skills as well as to enhance your professional networks. Many students, for example, will join the marketing group, which works to educate its members on career opportunities and professional trends in marketing. It also provides students with a network to interact with peers and recruiters.
You will also have the ability to engage in case competitions through the Kilts Center of Marketing. This center will allow you to tackle a core marketing business problem while using consumer data to leverage your decisions. You can also attend a variety of marketing conferences to expose you to current issues in marketing and network with like-minded professionals.
The aforementioned Kilts Center of Marketing is the University of Chicago's shining star when it comes to providing career opportunities for MBA in marketing management students. You'll be able to attend a variety of conferences and events that will help improve your marketability and interact with some of the best and brightest minds in the field. In fact, Kilts attracts top recruiters from marketing departments at Apple, Samsung, Amazon, PepsiCo, and many more.
In the past, Kilts has hosted events with CEOs and industry experts from top companies such as Facebook, Google, and many more. The center also holds an annual marketing summit in which you'll be able to chat with elite alumni about some of the most pressing topics in marketing. From weekly marketing workshops to financial support via scholarships, Kilts offers some of the best opportunities for students to meet their professional goals in marketing and business management.
MBA in Marketing Management
With more than 100 majors distributed among six schools on two different campuses (one in New York City and one in Westchester County), Pace University is a private university that is regarded as one of the best in the country.
If you're a business major, there's plenty to appreciate at Pace. One unique feature of this school is its ownership of two business incubators, both of which are designed to help early-stage companies grow in New York City.
The MBA has several concentrations for you to choose from. In addition to marketing management, specializations include accounting, business, business analytics, investment management, corporate finance, information systems, marketing analytics, strategy and international business, and talent management. You don't have to pick just one, either—you'll have the liberty to design your own curriculum as you see fit.
Pace is also home to one of the best MBAs in marketing management. This degree consists of 39 credit hours and can be completed in just one year of full-time study or two years of part-time enrollment. With fewer required credit hours and a shorter overall program, this degree leads to some serious tuition savings.
Plus, if you're interested in working in any aspect of leadership, marketing, or business management, there's no other place in the world that can match the atmosphere of metropolitan New York City. Offered by the Lubin School of Business, the marketing MBA provides learners with an education that is facilitated by acclaimed experts who will bring their real-world references right into your classroom.
In addition to classes that are taught by exceptional faculty, you'll be able to participate in internships and other professional connections so that you can move outward and upward to some of the best career opportunities around. You'll also be able to access companies with major global prestige by the very nature of the school's location and reputation. In the past, students have worked with companies like Omnicom, BDO, Ogilvy & Mather, and many more as they complete their degrees.
Your classes will help you get a serious competitive edge as you'll gain specialized skills that are ridiculously in-demand. Faculty are connected to some of the top companies in New York City, meaning you can work with top marketing executives from Microsoft, Brooks Brothers, Oracle, and more. In this fast-paced MBA, you'll take core classes such as Marketing Research, Strategic Marketing Planning, and New Product Development and Management.
Complete this program, and you won't have to worry about finding a job. In fact, 95% of 2019 graduates were either employed or continuing their education upon graduation. You'll earn a high salary, too, with the average wage earned by MBA in marketing management graduates sitting right around $63,400.
The on-campus MBA is ranked as one of the best by The Princeton Review on its Best Business Schools for 2020 list. This is due in part to the degree's academic prestige, but also has to do with its superior professional connections—the Lubin school has a network of more than 76,000 alumni around the world.
Master in Business Administration in Marketing Management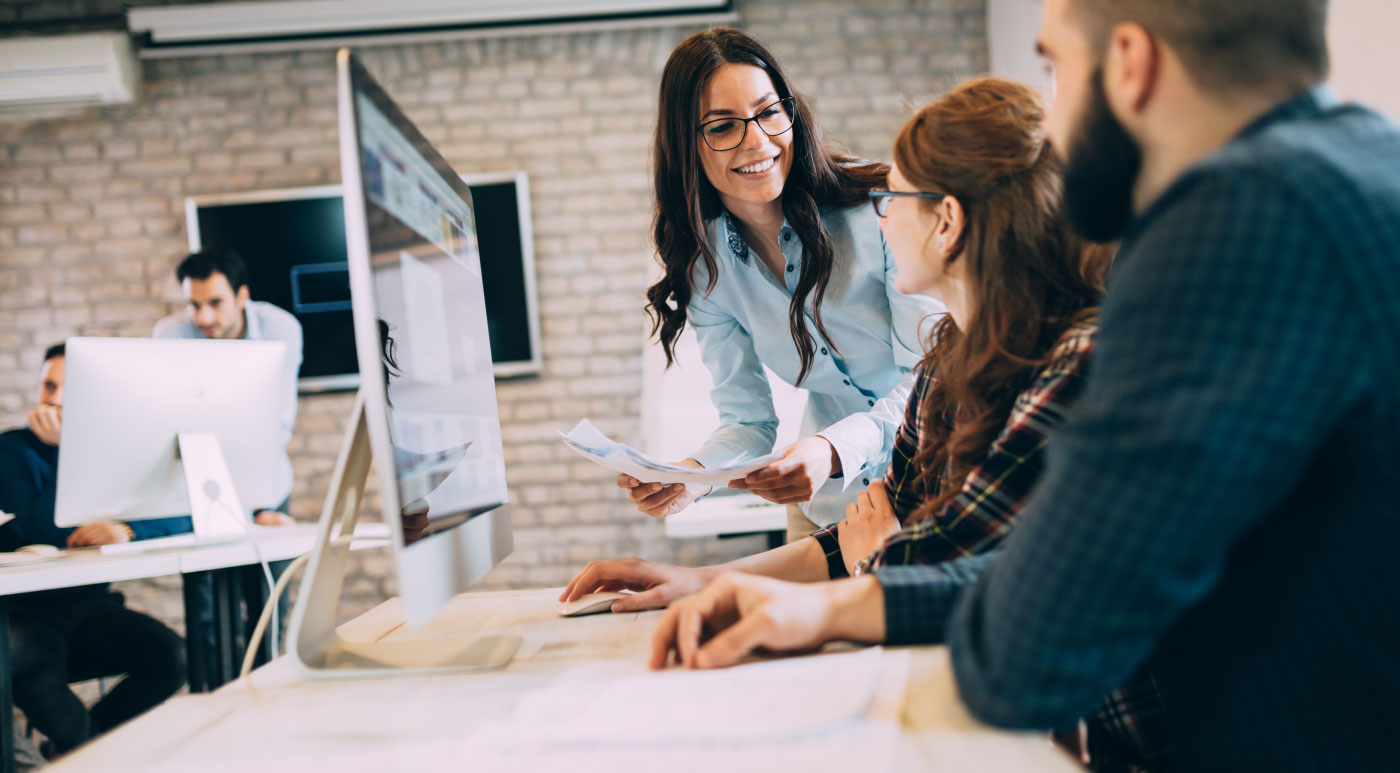 A private Roman Catholic university, St. John's University has campuses in several locations around the world. In addition to its primary campus in Queens, NY, St. John's also has campuses in Manhattan, Staten Island, and Hauppauge, NY as well as internationally in Rome, Paris, and Limerick.
With five undergraduate schools and six graduate schools, this university offers more than 100 different areas of study in one of the premier learning environments in the entire world. As a student at St. John's, you'll be able to learn among some of the best and brightest minds in business—and in the fast-paced business environment of the Big Apple itself.
Offered by Peter J. Tobin College of Business, the MBA in marketing management consists of 36 credit hours and is offered on the St. John's Queen campus. The goal of the program is to develop highly skilled marketing executives who can take a broad, integrated approach to marketing as it relates to the other practices of a business and to the rest of the world.
Courses in this program take a highly innovative approach, allowing students to build their skills both in class as well as in experiential opportunities outside of the classroom. You'll take eight core courses consisting of 24 credit hours along with three concentration field courses and a required capstone course. Popular course titles include Law, Ethics, and the Principled Path in Business; Industrial Economics; and Decisions in Marketing Management.
In general, most students can complete this degree in just three years of part-time study or as little as three semesters if you choose to study full-time.
In addition to your required courses, you'll also be able to participate in Tobin's exclusive executive-in-residence program. This program makes it possible for students to provide real consulting work for high-profile clients like the National Grid, Standard & Poor's U.S. Equity Research Services, and KPMG. You can also work in the Student Managed Investment Fund, in which you can invest a portion of the university's endowment using the cutting-edge Leslie and William Collins Business Analytics Lab.
Tobin is home to many other facilities and centers that will help you get real-world experience as an MBA student. These include, but are certainly not limited to, the Center for Accounting Research and Analytics, the Center for Excellence in Enterprise Risk Management, and the Center for the Study of Insurance Regulation. You'll also have access to student services and resources like the tutoring center, the writing center, and various wellness education and prevention services.
To apply, you will need to have earned a bachelor's degree from an accredited university. A degree in business or marketing is not required, but you should have some training in basic computer skills and pre-calculus mathematics. You will need to submit transcripts, GMAT scores, a list of professional accomplishments, and letters of recommendation to apply. You will also need to submit a statement of your professional goals and aspirations.
MBA in Marketing Management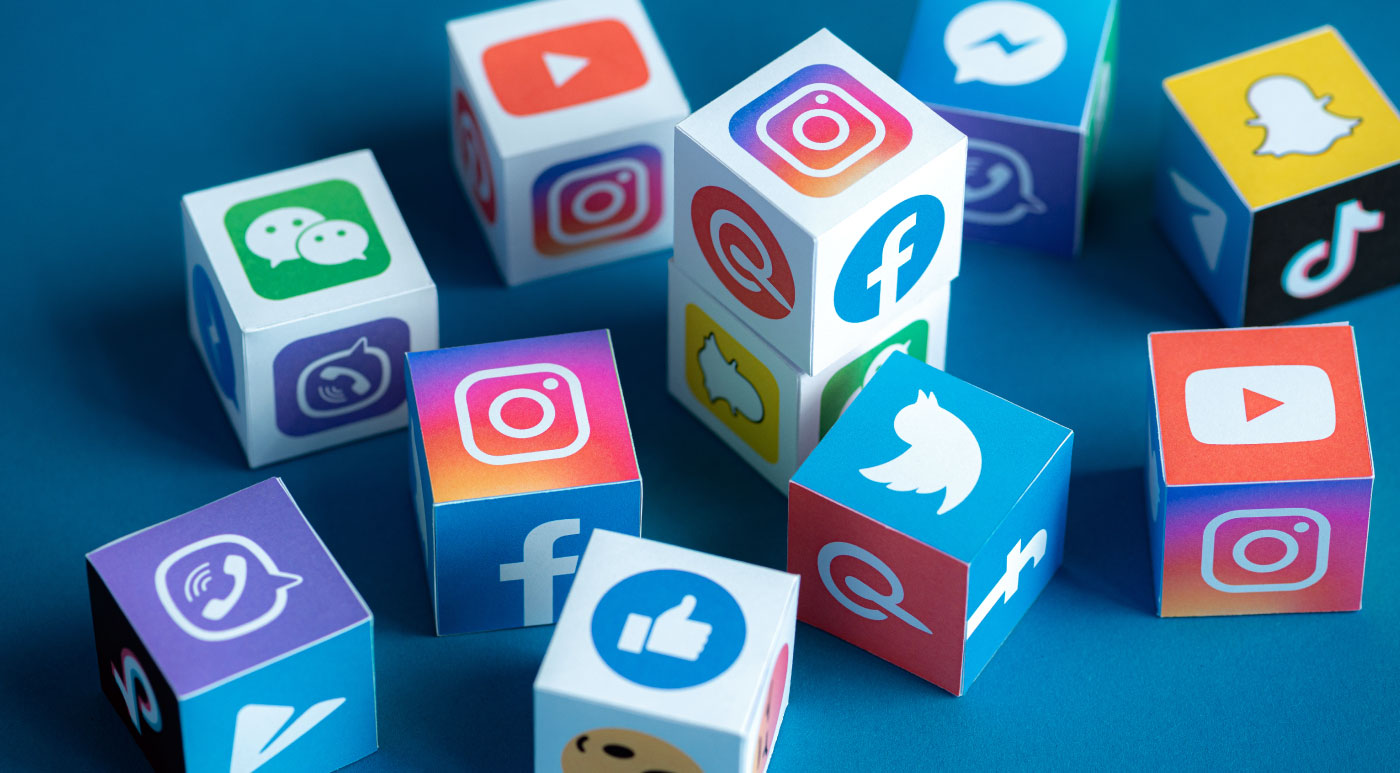 Often referred to simply as UB or SUNY Buffalo, the University at Buffalo is a public research university that has campuses in both Buffalo, NY and Amherst, NY. Although it was once just a small medical school, the university is today one of the country's largest and most prestigious research universities.
At the University at Buffalo, you'll find not only a high-profile medical school, but also a school of education, a dental school, an engineering school, a pharmacy school, and of course, a business school. The university has the most research funding and largest endowment (as well as the largest enrollment) of any public school in the state of New York.
Despite this goliath reputation, the University at Buffalo offers MBA candidates a close-knit and highly personalized learning environment. The degree can be completed with one of several different concentrations, with popular options including information assurance, finance, analytics, health care management, and management consulting.
The MBA with a marketing management constraint will provide you with the skills you need to become career ready. You'll learn how to apply the principles of customer lifetime value to attract and retain consumers as well as ways in which you can define and define consumer profiles.
You'll be excited to take four total courses (or 12 credit hours) along with two electives to complete the marketing concentration. Core classes include Marketing Research and Consumer Behavior, with electives covering topics like digital marketing analytics, marketing planning, and advertising and promotion.
While you're enrolled, you'll have plenty of opportunities to learn, from your in-class projects to your conversations with faculty and even the opportunities you have outside of the classroom. In fact, all graduate students are encouraged to join the UB Marketing Club, which will allow you to engage with industry experts and to visit major marketing organizations in and around the Buffalo area. You'll also be able to participate in various research and data collection projects.
At UB, you'll truly learn by doing. You will be provided with the tools you need to immerse yourself in the same competitive, fast-paced environment that exists in today's top business organizations. Corporate Champions is the university's approach to real-world action learning. This program encourages students to explore consulting work with corporate partners from the very beginning of their programs. Industry partners are varied and include national, multinational, and regional organizations like Citibank, IBM, and National Fuel.
Other opportunities to gain hands-on experience include the UB Mentor Program, the NYC Finance and Law Program, and the MBA Ambassadors program. You'll build your skills in collaboration, communication, and critical thinking throughout every step of the way.
No matter which of the many available career opportunities you choose to pursue upon graduation from UB, you'll leave with the skills you need to become a senior-level manager and overall marketing leader. You'll create a strong digital marketing skillset so that you can create brands that are effective and visible in any industry.
MBA in Marketing Management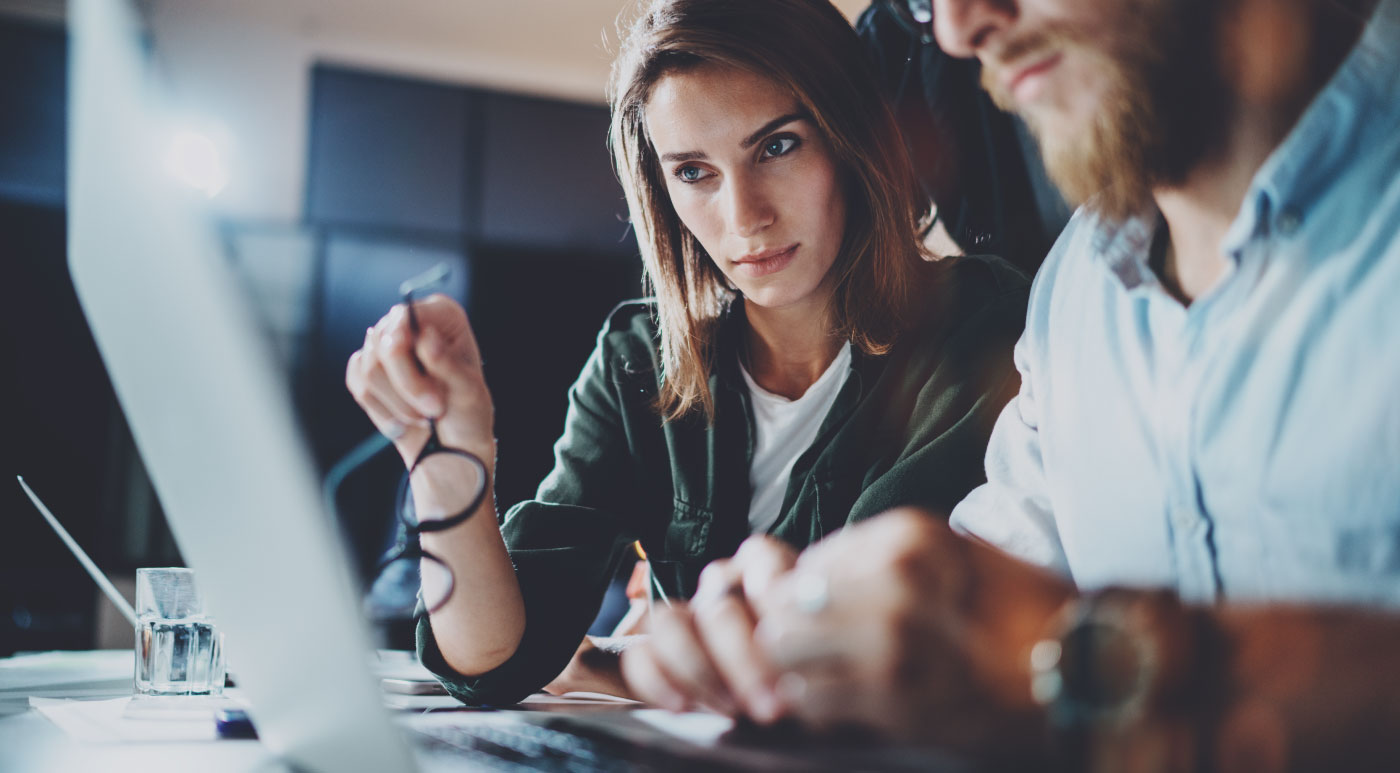 A public research university in Albuquerque, NM, the University of New Mexico has offered bachelor's, doctoral, and master's degrees since 1889. Although most students will attend their classes in Albuquerque, the university also has branch campuses in Los Lunas, Rio Rancho, Gallup, Los Alamos, and Taos.
With a dedication to research and an individualized approach to student learning, the University of New Mexico is one of the best places to earn an MBA in marketing management. In this program, you'll gain the skills you need for a career in marketing research, product management, advertising, customer relations, distribution, and more.
In addition to marketing management, this MBA contains numerous other concentrations. Some of the most popular include international management, financial management, information assurance, accounting, and entrepreneurship. You may also complete an MBA without the addition of a concentration.
Offered by the Anderson School of Management, this MBA will provide you with the dynamic experiences you need to improve your leadership skills and help you develop a tactical approach to modern business issues. The curriculum is innovative and taught by diverse faculty who facilitate countless opportunities for experiential learning.
You'll be aided every step of the way by these instructors as well as by the in-house Career Services Center. You'll be prepared for any step you wish to take with your career, from a total career change or a promotion within your current position. The Career Services Center also works diligently to place job seekers with more than 200 different employers that actively recruit on campus.
In addition to these exceptional opportunities for career placement, the Anderson MBA provides sustenance with countless ways to complete their degrees. Flexible scheduling includes evening courses that can be completed on a full- or part-time basis along with some fully online courses, too.
The degree is accredited by the Association to Advance Collegiate Schools of Business. There are several potential pathways to completion, including a focused MBA that consists of 43 credit hours, an accelerated MBA of 37 credit hours, an executive MBA, and a graduate certificate in management. There is even a 3-2 MBA that is designed for non-management undergraduate students and an alternative MBA in education leadership.
As an MBA student, you can even pursue a dual degree program with a Juris Doctor, Master of Engineering, PharmD, MA in Latin American studies, or Master of Engineering in manufacturing engineering.
Choice and flexibility are the name of the game here. As a result, U.S. News & World Report has repeatedly included the Anderson School of Management in its rankings of the top part-time MBA programs in the country.
Ready to apply? To be eligible, you must hold a bachelor's degree from a regionally accredited university in the United States. A GMAT or GRE score of 500 or better is required, although there are test waivers available for some students. In addition, you must have a GPA of 3.0 or better within your last 60 hours of coursework.
Transcripts and test scores are required. You will also need to furnish a resume and a detailed plan of study that is approved by the program director.
MBA in Marketing Management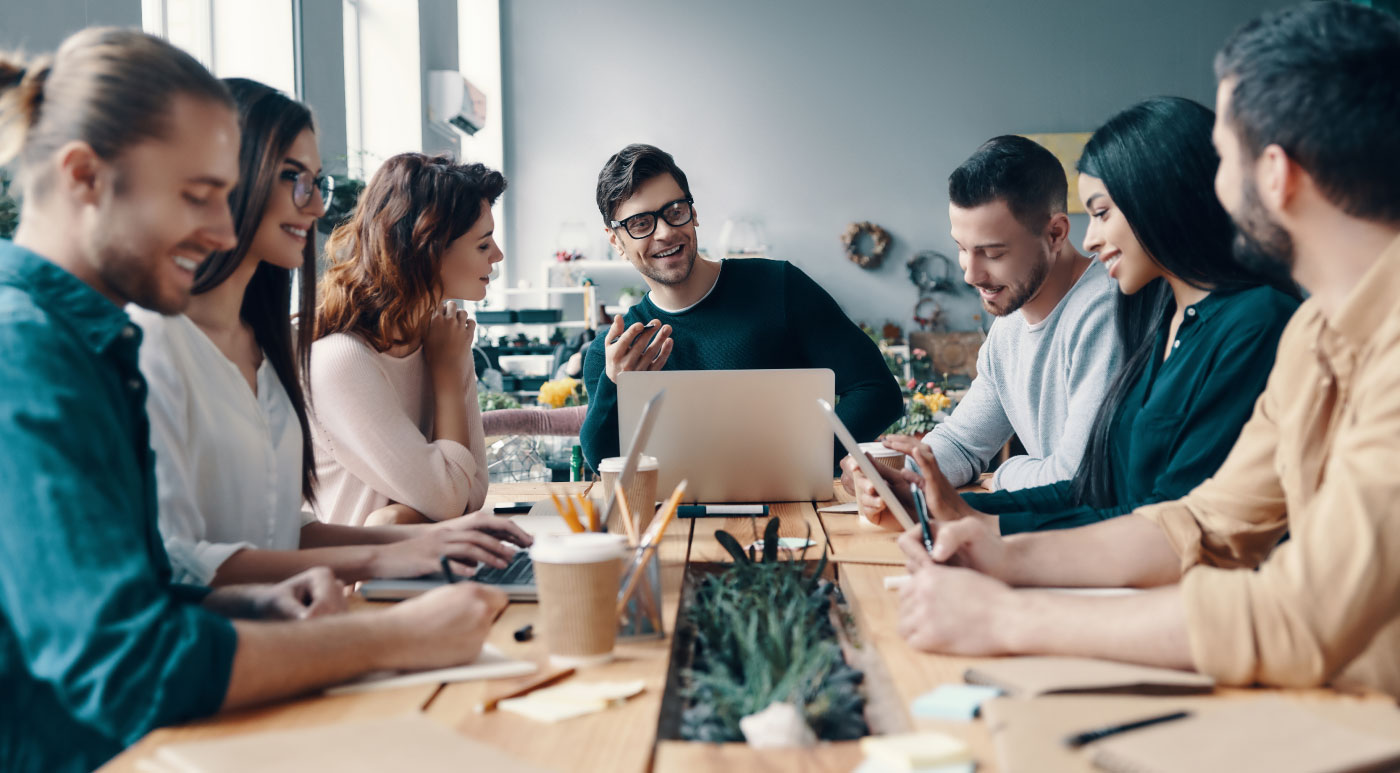 Syracuse University is located in one of the snowiest and chilliest locations in the entire country in frosty Syracuse, NY—but it's MBA in marketing management is hotter than ever.
As a private research university, the school's roots are most easily attributed to the Genesee Wesleyan Seminary, which was founded in 1831 by the Methodist Episcopal Church in Lima, NY. Formally established in 1870, the school is located in the University Hill neighborhood of Syracuse.
This top-ranked MBA in marketing management program is offered by the Martin J. Whitman School of Business. It's one of the best when it comes to career preparation and alumni outcomes. Utilizing a unique cohort model, the degree blends online learning with dynamic in-person experiences.
The marketing management specialization will enable you to develop the skills you need to understand customer needs. You will not only learn the ways in which firms create value by leveraging customer insights, but you'll also find ways to optimize lifetime customer value. While you take your courses, you'll have many opportunities to gain hands-on experience and to interact with accomplished alumni and career practitioners. You'll have access to mentoring every step of the way.
You'll complete 36 credit hours of study, with your list of required courses beginning with a central MBA core. In this core, you'll take classes in topics like microeconomics, accounting, and finance. Then, you'll learn more about marketing management as you take classes like Marketing Analytics, Marketing and the Internet, Strategic Brand Management, and Environmental Influences on Innovation.
While you're enrolled, you'll be required to complete three on-campus residencies. These are uniquely structured just like business conferences and feature some of the country's top business professionals as presenters. You'll also be able to engage in professional development activities with faculty and peers through workshops and tours of the host city.
You will also complete a minimum of six credits of experiential learning through two distinct experiences (at a minimum). You'll participate in internships for independent study credit at companies such as Crouse Hospital, Marquardt Switches, and more. Many MBA students will also choose to participate in the Whitman Consulting Club. This club provides learners with opportunities to attend skill development workshops and to work on complex, real-world projects as they engage with accomplished professionals.
As one of the top private schools for veterans, Syracuse University is also top-ranked by U.S. News & World Report. It provides learners with all the resources of a large university but with small class sizes and plenty of opportunities for individualized learning. There are travel abroad opportunities as well as dual degree programs that can complement your unique personal and professional interests.
To apply, you'll need to complete an online application and furnish copies of your transcripts and GMAT or GRE scores. There are four application rounds each year so you can apply during the cycle that is most convenient for you.
IF YOU ENJOYED THAT THEN CHECK OUT OUR ARTICLES ON THE 50 HIGHEST PAYING MASTER'S DEGREES & 50 MOST POPULAR ONLINE MASTER'S DEGREES!