Ready to find your ideal master's program?
www.mastersprogramsguide.com is an advertising-supported site. Featured or trusted partner programs and all school search, finder, or match results are for schools that compensate us. This compensation does not influence our school rankings, resource guides, or other editorially-independent information published on this site.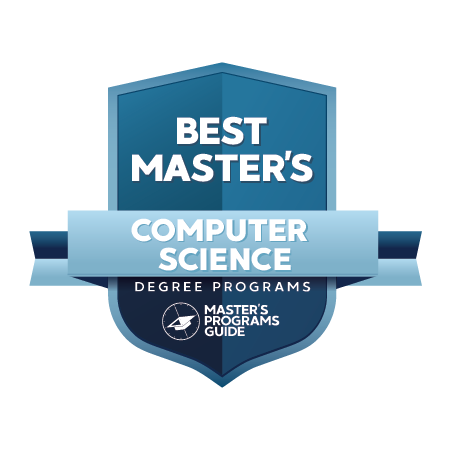 In today's job market, the computer science industry is booming. More businesses than ever are developing online spaces and shifting more of their business to the digital world. As the world becomes increasingly connected to the growing web of computers, mobile devices, and cloud networks, the need for skilled programmers and computer experts is growing, as well. Computer science is now a standard field at most major universities, and you can accomplish a lot with a bachelor's degree in the subject. But acquiring a Master of Science in computer science is still valuable, as it can lead to a higher salary ceiling and more interesting job opportunities. It's not normally intended as a degree for further research pursuits or as a stepping stone to a PhD. The first step is to take a look at our list of the best Master's programs in Computer Science.
As a terminal degree, it prepares you for specialized work in the computer science field. In addition, it's becoming increasingly important to stand out from the high number of CS majors entering the workforce; a Master's degree is a perfect way to do just that. Those who enjoy solving mathematical or logic problems or who like completing projects through quantitative reasoning will be a great fit for a Master's in computer science.
An MS in CS allows you to do lots of things for a career. Rather than being limited to data crunching or programming, computer science experts can enter dynamic and interesting fields like cyber-security, data analytics, or digital design. With a CS Master's degree, you'll be able to design and develop software, make existing software more efficient, help businesses secure themselves against growing malware threats, and more. You aren't limited to one sector, either. Both the government and private companies need skilled computer science experts to help them in all sorts of ways. The possible job benefits and perks vary greatly, but this variety serves to demonstrate the multitude of positions available for those with the right skills.
See Also: 10 Best Master's in Industrial Engineering
COMMON APPLICATION AND ADMISSION QUESTIONS
While the exact admissions criteria for any Master's program will vary by university, most CS Master's programs have a few common requirements to be aware of. For one, virtually all Master's programs will require that applicants already have a bachelor's degree in a related subject to be considered. For a CS Master's program, an acceptable bachelor's degree will deal with math, statistics, programming, or computer engineering. Of course, a bachelor's degree in computer science is the logical degree to pursue if you're already pursuing a Master's in the subject. Most programs also have a preferred programming language, such as C++ or JavaScript, although not having a background in a specific language does not automatically disqualify you from acceptance.
If you have a bachelor's degree in an unrelated subject, you may have to take additional prerequisite courses to qualify for a CS Master's program. There are a few Master's programs that may accept students without a bachelor's degree. In most cases, these are joint BS/MS degree pathways where students enter a fast-track program to complete both a bachelor's and Master's degree in five years from start to finish.
Most Master's programs have a minimum GPA requirement. This is usually around 3.0 or above, although this number can vary from school to school. It's always a good idea to target a higher than required GPA to make yourself stand out from other applicants. In addition, all Master's students must take the Graduate Record Examinations or GRE. These computer tests measure your aptitude in a number of areas, including verbal reasoning, critical thinking, analytical writing, and quantitative reasoning. All of these are important for proceeding to graduate work in any field, but CS Master's programs may have high GRE minimums or thresholds that must be met before they'll accept a candidate.
Students who have some level of professional experience from employment in the computer science workforce will be given a higher priority for acceptance than students straight from school in many cases. Finally, lots of computer science Master's programs want at least two letters of recommendation from the faculty of your previous school or your employers. 
WHAT ABOUT FINANCIAL AID AND SCHOLARSHIPS?
Of course, any pursuit of financial aid should start with the FAFSA. This application allows you to petition the federal government for aid with your school costs. It's the only way you can get access to excellent government grants, like the Pell Grant, or receive subsidized federal loans. The FAFSA generally has to be completed before you pursue any other type of financial aid, so it's best to knock this out as soon as you begin preparations to attend school. You also have to fill out the FAFSA every academic year. Since FAFSA aid is based on your economic situation, students without much of an income stand to benefit the most from its awards.
Next, the rising popularity of many computer science programs has caused lots of universities to begin CS-specific scholarship programs and grant committees. These are funded by local university organizations and can be found on school websites, as they are only meant for students at a particular school. Such scholarships or grants have individual requirements and may need a personal essay or demonstration of your prior work in order to qualify for an award. These financial aid programs are typically quite competitive, especially given that most universities are seeing more computer science students than ever before.
Furthermore, any students completing a Master's degree on campus should investigate teaching assistantships and/or fellowships. Teaching assistantships are especially valuable. Many of these assistantships will provide you with a small stipend to cover any living expenses that you incur while attending school as well as cover most or all of your tuition expenses. In exchange, you'll perform teaching assistant work for one of the professors of your Master's program. It usually requires between 15 and 20 hours of work each week, so it does require you to juggle both your professional and your academic responsibilities efficiently. Still, teaching assistantships are excellent opportunities for students who can schedule themselves accordingly.
Fellowships are another great method of lowering your tuition. Computer science fellowships are best thought of as prizes that you and your fellow program peers will compete for. Whoever wins the fellowship will have some or all of their tuition covered, and winners are usually determined based on an individual's potential for furthering the computer science field or contributing to the CS program at the university. These fellowships sometimes come with certain requirements or strings attached, but they're very valuable just like teaching assistantships. Both fellowships and teaching assistantships are highly competitive and only a few students are accepted at a time.
HOW MUCH CAN I MAKE WITH A MASTER'S DEGREE IN COMPUTER SCIENCE?
The earnings for individuals with a Master's degree in computer science range across a broad spectrum, although general pay is higher than average compared to other fields. In general, those with more experience or with a Master's degree are in a better position to obtain higher-paying positions or take more interesting jobs that are distinguished from less-skilled programming jobs.
The U.S. Bureau of Labor Statistics demonstrates that many computer science positions offer excellent salaries right off the bat. For instance, standard computer programmers, who only require a bachelor's degree to get started, have a median annual wage of about $84,280. Those programmers who managed to become software publishers or develop software for the finance industry can earn salaries between $80,000 and $103,000. It's easier to progress as a programmer with more experience and a Master's degree. Database administrators, who oversee vast amounts of data into a responsible for larger networks or collections of software, earn a higher median salary of about $90,070. These jobs are particularly important to many businesses or government organizations, as those who hold them are usually responsible for presenting large amounts of data to those without the expertise to understand it initially. In other words, database administrators are often those who give information to executives for decision-making purposes. While this position also only requires a bachelor's degree at a minimum, having a Master's degree will make you a more competitive hire for any company.
There are also computer science jobs that require a Master's degree to be hired in the first place. One such job is that of a computer and information research scientist. These computer science experts design new computing technologies and discover how to integrate new developments with existing digital architecture. They're computer masters, capable of understanding and creating new digital tools and software for others to use. As a result, they're paid very well, with a median pay of $118,370 per year. This isn't even the cap; higher earners among CS scientists earn wages around $140,000 per year once they enter the software publishing sphere. Even scientists who do more research work can easily attain salaries of around $130,000 per year. As you can see, it's quite lucrative to snag a position as a CS scientist of some kind, and this position always requires a Master's degree.
These ultimate highs aren't necessarily what you'll experience immediately upon graduating, of course. The BLS indicates that the median salary for most computer occupations is around $86,320 per year, which is still nothing to sneeze at. In the end, a Master's degree in computer science is clearly a worthwhile investment from a financial standpoint alone due to the high starting salary and excellent potential for even greater earnings. The BLS clearly indicates that those in STEM fields with a Master's degree earn a wage premium over their peers who only hold a bachelor's degree in the same subject. For instance, network and computer systems administrators have a wage premium amount of about $18,000. Web developers have a wage premium amount of about $14,000. Even miscellaneous mathematical or science occupations prefer Master's degree holders, awarding a premium salary amount of around $20,000 over those with just a bachelor's degree. The data is clear: a CS Master's degree is very worthwhile.
WHAT ARE SOME NOTABLE FACTS OR STATISTICS ABOUT COMPUTER SCIENCE?
The advantage of a Master's degree in computer science is most clearly seen by the discrepancy between the growth rates of standard computer programmers and designated computer scientists. As the BLS shows, computer programmers have a projected employment decline of about 7% within the next decade. This is mostly because there are more people than ever earning computer science degrees, as indicated by Data USA. In 2016 alone, over 35,000 new computer science degrees were awarded and that number is set to grow by 25% as the years go on. Most of these degrees are bachelor's degrees, of course, as this degree is easier to attain and cheaper in most cases. Still, this means that entry-level computer science jobs, such as computer programming positions, are becoming inundated with new STEM majors fresh out of college or working professionals who are switching careers.
It's critical that you separate yourself from the pack. Nothing demonstrates this more clearly than the projected job outlook for computer and information research scientists, which is a job that requires a Master's degree in CS. There's a 16% growth projection over the next decade: more than double the projected job decline for standard computer programmers. Put simply, the government and private companies are seeking more sophisticated computer experts with a greater understanding of software development and research than they are seeking programmers. However, this brief window of growth won't last long in the competition for available positions is likely to be fierce. This 10-year growth period is only supposed to result in about 5200 new jobs. Therefore, there's no better time to earn your Master's in computer science then right now. It's best to grab one of these positions before they're all gone!
Other CS-specific positions are also looking to grow over the next decade. These positions are prime targets for those with Master's degrees. For instance, database administrators are projected to grow 9% over the next 10 years due to the rise of big data shared between all kinds of companies. Database administrators will be valuable due to their ability to understand and present large data sets to stakeholders and business executives so that those executives can make educated decisions about the futures of their companies. Similarly, software developers are undergoing perhaps the biggest projected employment boom out of all CS jobs. Software developer employment is supposed to grow up to 21% over the next 10 years. This is faster than most other occupations regardless of field. In particular, software developers who understand how to bring new apps to life will find lots of job opportunities, and those with Master's degrees will be in a better position to negotiate for a higher salary and outcompete computer science majors who only have a bachelor's degree.
Regardless of your overall position, there are some interesting geographical quirks to keep in mind as you consider future job prospects. For example, certain states are better for computer scientists than others due to job availability or the presence of certain hot spots like Silicon Valley. Indeed, California is one of the best states to move to for a CS job. It has almost 600,000 computer professionals in its workforce, and many of these earn annual salaries over $100,000. Texas is similarly positioned as an excellent spot for computer scientists, with over 350,000 computer experts in the workforce there. Other states like New York or Virginia with large metropolitan centers and a high concentration of digitally-focused companies are good choices, as well. Computer scientists will want to avoid states that don't have as many big cities, like many of the heartland states such as Kansas, Nebraska, or Wyoming.
OUR RANKING CRITERIA 
We have a time-tested four-part formula designed for ranking the best colleges in the nation that we'd love to share with you. We prioritize four major factors: Earnings Potential, Affordability, Student Satisfaction, and Selectivity. Reliable research and well-harvested data are the main ingredients in our recipe for success. We don't make recommendations based on personal opinions, or financial incentives. Our revenue and content are completely separate, and sponsored schools have no impact on our rankings. The only way to make it onto one of our lists is to have an incredible academic program! 
WHAT ARE THE BEST MASTER'S PROGRAMS IN COMPUTER SCIENCE?
We know that you have educational goals that you're itching to pursue, but you may not know where to start. The editors of Master's Programs Guide utilize a unique ranking methodology based on the following three aspects:
40% Potential Salary After Graduation: Average mid-career salary of school alumni 
30% Institutional Accreditation: Regional and National Accreditation for the 2019-2020 school year 
30% Overall Degree Affordability: Average cost of undergraduate and graduate tuition per school
At Master's Programs Guide, we strive to do our best to guide you and your family toward a fruitful academic career. The pursuit of knowledge is a noble one, and we want to help you reach your goals. For questions, comments, badge downloads, or data corrections, please feel free to reach out to us at editor@collegerank.net.
Check out our list of the 10 best Master's programs in computer science! 
MASTER OF SCIENCE IN COMPUTER SCIENCE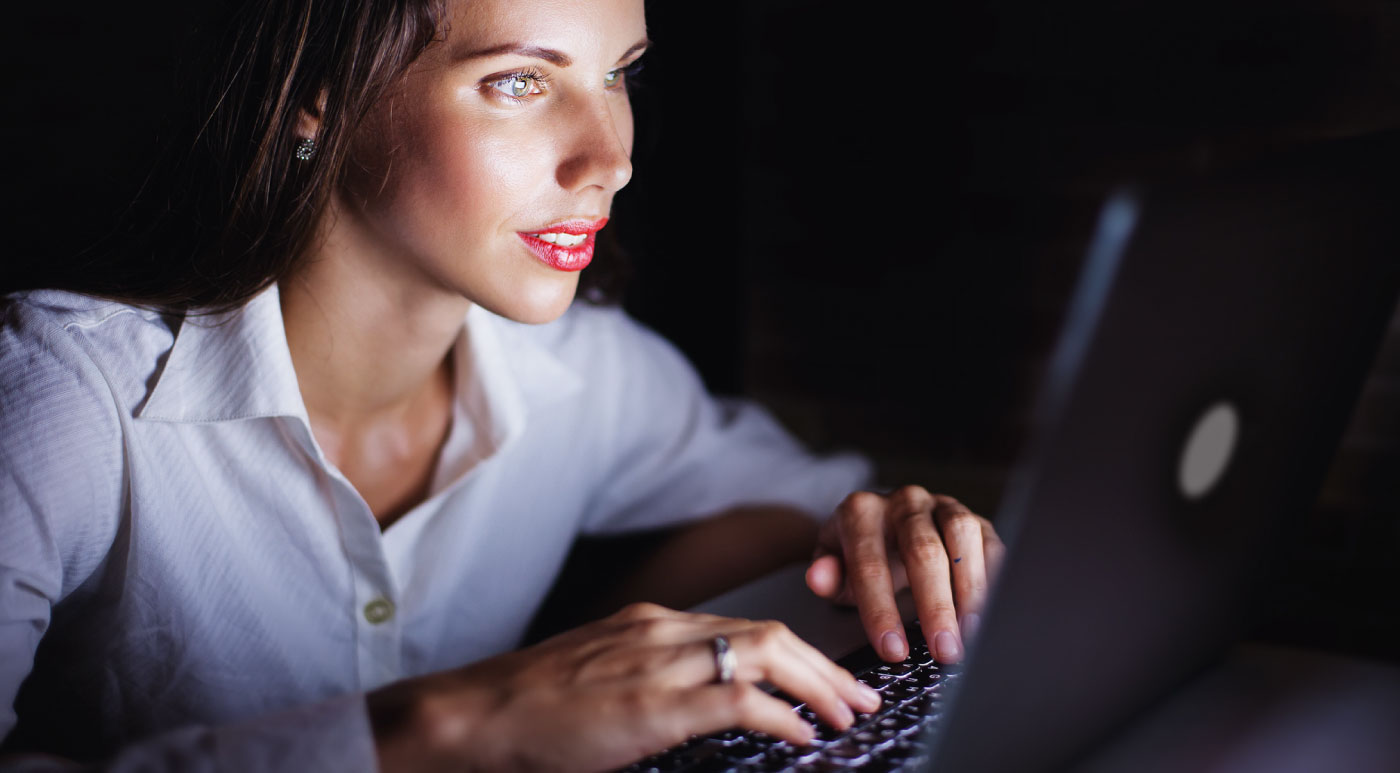 The Georgia Institute of Technology began as a trade school but, after its first 50 years, transitioned to a nationally recognized technological university with cutting edge programs. They're ranked as 8th overall for U.S. Graduate computer science programs by U.S. News and World Report, and 16th for ranked Global Universities for CS by the same organization. With a high reported starting salary of $156,000 for spring 2016 graduates, it's clear that the CS program at Georgia Tech holds tremendous value. In fact, the Georgia Tech College of Computing has the highest job placement rate of any major at Georgia Tech.
Georgia Tech's Master of Science in computer science degree is designed for those who already hold a bachelor's degree in computer science, although they do accept applicants from other backgrounds or fields. However, they do prefer that applicants have a strong background in computer science if they want to stand out from the crowd. Specifically, they prefer applicants to have a strong background in C programming over other languages. Application to this program is also incredibly limited by the deadline: February 1 is the only application deadline each year. Those accepted by this deadline will enter during the fall semester. Students from the Georgia Tech College of Computer BS program have the option to be admitted under the Fast-Track system, affording them an alternative route to the Master's program. Applicants for either pathway must have a GPA of 3.4 overall.
Once accepted, students have three options to pursue the Master of Science in computer science. The first is a coursework-only option that doesn't require the completion of a capstone project or thesis. It consists of 30 credit hours of coursework and is an ideal choice for students with busy schedules. The second option consists of 21 credit hours of coursework and a nine-hour project. The project has to be approved beforehand by their faculty advisor and the CS coordinator. The project is an ideal opportunity for the student to showcase their qualifications and can be used on their resume when seeking employment after graduation. Finally, the thesis option entails 18 credit hours of coursework plus a 12 credit hour thesis. As with the project, advance acceptance of the thesis concept must be sought beforehand. Regardless of which path you choose to take, you'll get to specialize in one of 11 distinct areas. These specializations range from Computational Perception and Robotics to Computer Graphics to Computing Systems to Human Centered Computing and more. Each specialization has you take three to four core classes that are shared with at least one other focus, with the remainder of your credit hours being centered on specific classes unique to that branch.
MASTER OF SCIENCE IN COMPUTER SCIENCE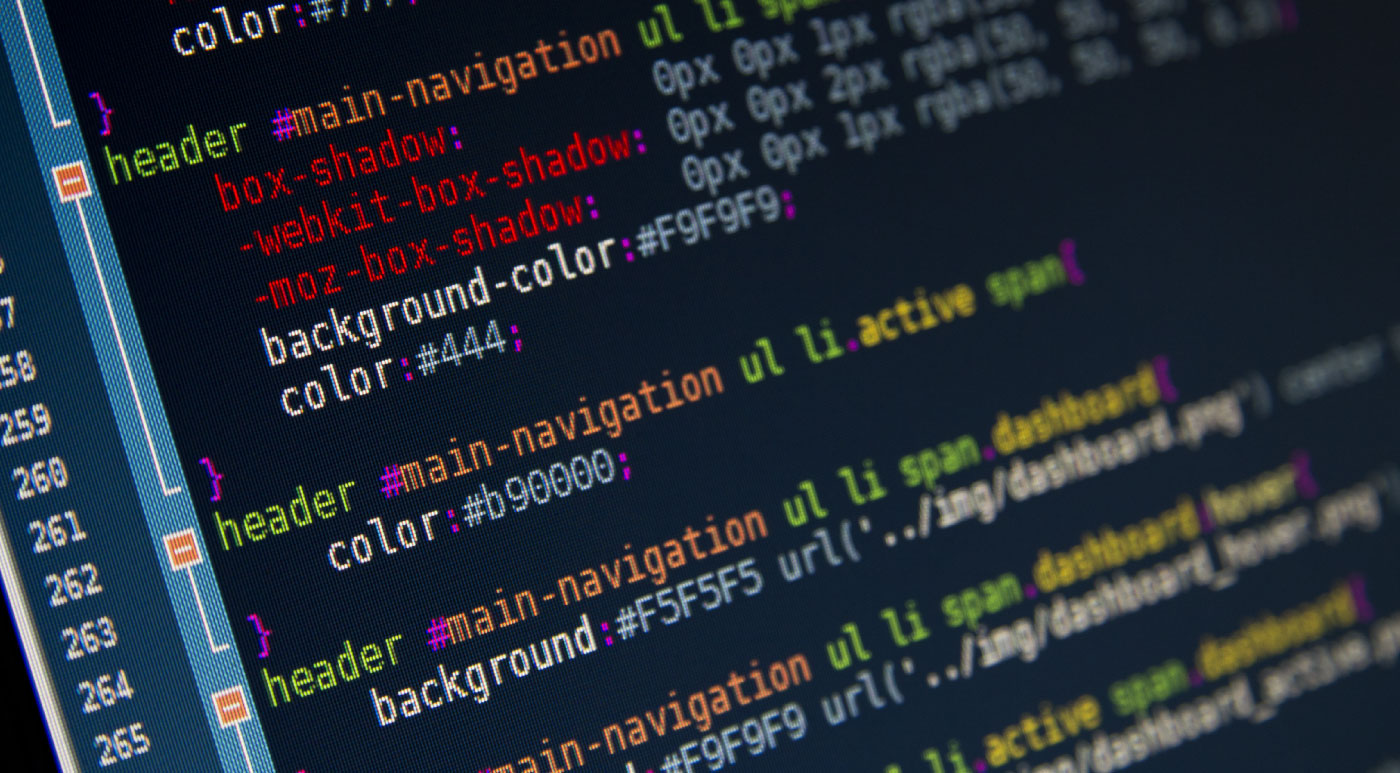 Stanford's Master of Science in computer science requires 45 units to be completed to qualify for graduation. With each Stanford unit equating approximately three hours of work per week, you can see that this Master's program is particularly rigorous compared to many others. As a result, most students who qualify for this program complete it in six quarters rather than less than a year due to the overall difficulty of each class. However, completing the Stanford program will provide you with an education that will prepare you for any job in the workforce.
All students must complete five foundational courses: Probability, Algorithms, Computer Organization and Systems, Principles of Computer Systems, and Logic, Automata and Computability. An additional sixth course implementing educational techniques for software implementation is needed as well. After these required courses are completed, students can choose from 10 different specializations, and in two distinct ways. Students can hyper specialize with a single-depth path that requires 27 units in a single area of specialization to be completed before graduation. This pathway is perfect for students who know exactly what field they want to go into or what aspect of computer science most fascinates them. Alternatively, students can partake in a dual-depth pathway and select both a primary and secondary area of specialization. Twenty-one units in the primary area are completed, with the remaining units being finished in the secondary area. This pathway is a great choice for students who don't have a single overriding interest or who wish to diversify their qualifications for greater hiring chances after school.
In addition to all these choices, Stanford allows students in its Master of Science in computer science program to acquire a distinction in research. After identifying a faculty advisor who can supervise and support their research topic, students can develop the topic and accumulate significant research experience over three academic quarters. Additional supervised writing and research will be completed, with these hours counting as independent research and taking the place of other courses. Independent study units completed in this manner will still be given a letter grade and must contribute to the student's overall GPA. In the end, students will finish a significant report that details all of the research work and any conclusions that were discovered in the course of the project. While this degree program still ends in a terminal degree, this distinction in research is yet another way for students to set themselves apart or pursue a greater understanding of their field. 
This MS degree program is intense, but Stanford's education cannot be undersold. U.S. News and World Report ranks it as No. 6 overall for National Universities in general, not just in computer science. But more importantly, it shares the No. 1 slot for the Best Computer Science Schools with Carnegie Mellon University. Add to all these accolades the fact that Stanford is close to the historic Silicon Valley and its value is clear. There's lots of potential for employment, internships, and networking opportunities.
MASTER OF SCIENCE IN COMPUTER SCIENCE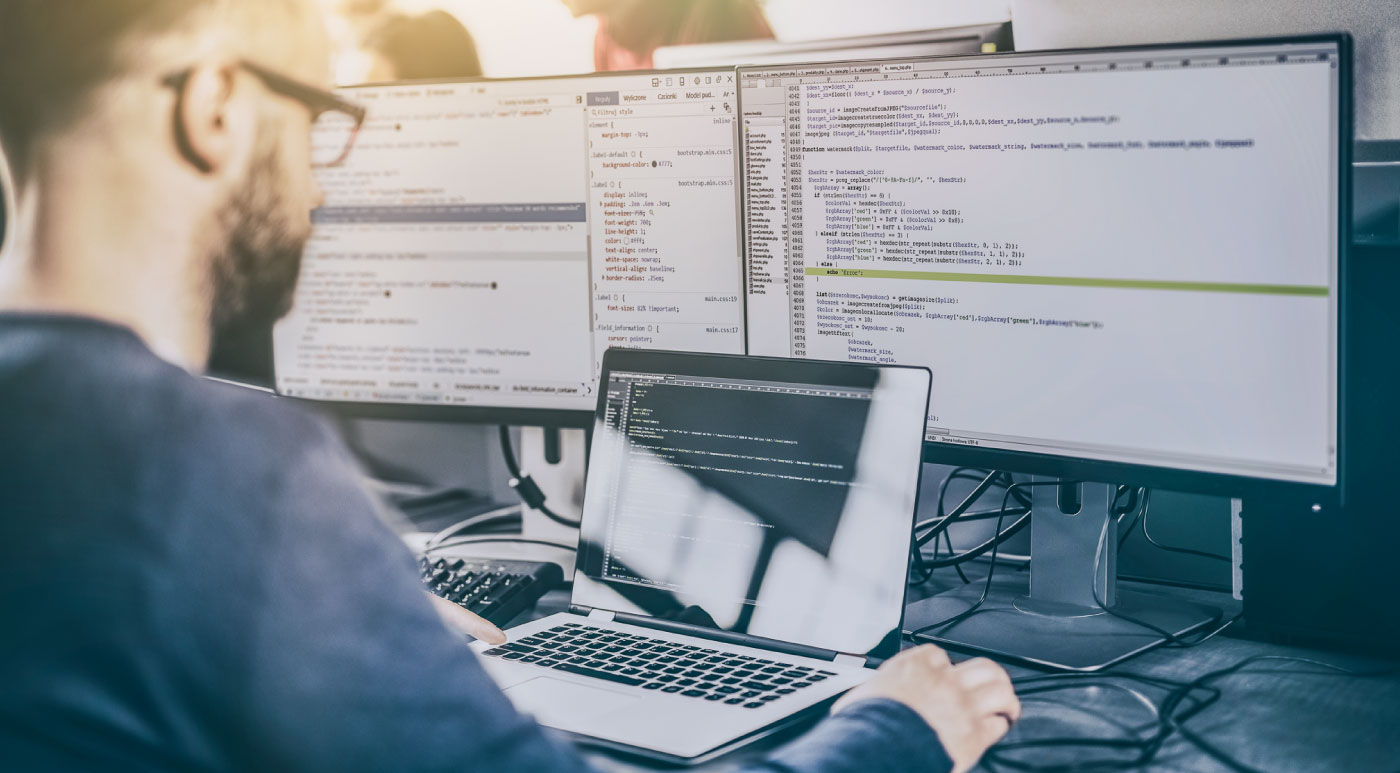 Although it was founded in 1883, the University of Texas at Austin is a modern, well-developed school with an exceptional graduate computer science program. As the No. 7th best U.S. Public College according to Business First, UT Austin is known for its value and affordability. In fact, it's also No. 8 for Best-Value Public Colleges, according to Kiplinger in 2018. UT Austin has a student-faculty ratio of 19:1, too, so you don't need to worry about classes being too crowded to concentrate or teachers being too busy to focus on your educational needs.
While UT Austin does allow for those without bachelor's degrees in computer science or an equivalent focus to apply for their Master of Science in computer science program, they do state that such a scenario is unlikely. It's a particularly selective program with a very limited number of openings. It has two on-campus Master's degree options: one with a thesis and one without. Both paths require 30 credit hours of coursework, although the non-thesis option has a more structured and organized coursework catalog than the thesis one. The thesis path requires that students take two thesis classes: one for research and the other for thesis development. The non-thesis option is also offered as an online option for those who can't attend school in person.
Rather than offering specific areas of specialization, UT Austin's program has both thesis and non-thesis graduate students take courses from their main CS catalog as well as nine hours of "diversity" courses. These nine credit hours are taken from three areas: theory, systems, and application. All these diversify the educational benefits of the program beyond more general computer science understanding. However, although there are only three areas for these diversity courses, each area has a significant number of distinct classes for students to choose from. There's a lot of personalization possible in the program, even if you take the more regimented, non-thesis option. However you form your study plan, you should expect to take two years to finish. It's rare that students complete UT Austin's program in less time, although you can shave it down to one and a half years if you take an additional course each semester.
Beyond its program's academic merits, UT Austin also boasts an extensive alumni network, with many graduates spread across national and local businesses. There are over 10,000 people in the computer science program alone, and this group has a special email forwarding service and digital groups. Such an excellent alumni network is valuable if you're looking for work in a competitive field or geographical location. In addition, UT Austin has a scholarship matching program that is frequently updated for new CS graduate students. These scholarships are very generous financially and can boost your graduate prospects by covering most or all of your tuition. Be sure to investigate all of these benefits if you want to attend UT Austin.
MASTER OF SCIENCE DEGREE PROGRAM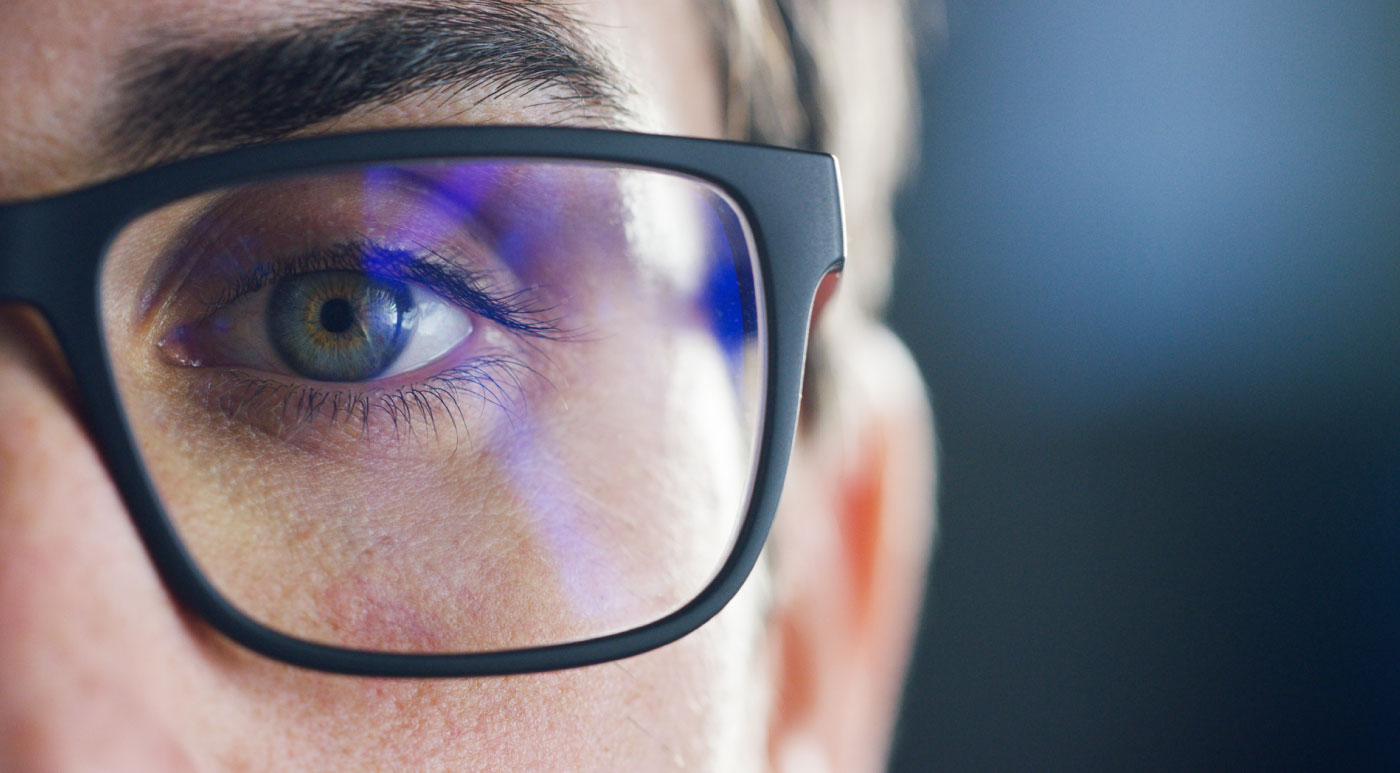 Cornell's computer science Master's program is a four-semester program that emphasizes advanced coursework and research. While it is a terminal degree, it is much more research-focused than other Master's degrees. The biggest value that Cornell's program offers, however, is the added teaching assistant position that all applicants receive upon admission. Unlike other teaching assistantships, you don't need to apply for this position separately; it's yours automatically so long as you are admitted into the program at all. This does mean that the program is extremely competitive and has a very small pool of positions. But the value of the assistantship can't be understated. It pays for the full costs of your tuition and awards you a stipend for any living expenses you incur while at school.
The program consists of 34 credit hours, with six to 12 of those credit hours being related to your thesis research. There is no non-thesis option for this graduate program. The remaining non-thesis credit hours will be taken up by six or eight graduate-level courses. In addition, Cornell requires that all graduate students have an outside minor. The thesis, once completed, must be accompanied by an oral presentation that will be approved by the faculty before graduation. The oral presentation must be between 30 minutes and 50 minutes and the thesis must be between 20 and 50 pages in length. In order to make sure that your thesis is up to standard, every student will also be assigned a thesis adviser. They'll ensure that you work on a thesis that has some merit to the computer science field and has a workload that can reasonably be completed within the four-semester timeline followed by the program. 
The full-time teaching assistant position that each student receives lasts for four semesters, which is the entire length of the CS MS program. It consists of 15 hours of work per week that will be solely dedicated to teaching assistant duties. In addition to the benefits mentioned previously, all teaching assistantships come with a health insurance option that students can take if they prefer its coverage over insurance they already have. To ensure that only students deserving of the positions receive them, a student's academic standing and TA performance are evaluated at the end of each semester. You must remain among the top TAs in your assigned courses to remain in good standing. In addition to these guaranteed teaching assistantships, summer internships and research assistantships are also available to Cornell students, but they are not guaranteed.
As you can see, Cornell's program has a lot of value but is exceptionally difficult to enter. This adherence to high standards and fantastic rewards is typical of Cornell as a whole. With a 9:1 student to faculty ratio, it's one of the most student-focused universities in the world. Such a learning environment also produced the notable scientist and entertainer Bill Nye, "The Science Guy". Its campus in Ithaca, New York, is beautiful and engaging. All students can take advantage of the natural splendor, with a nearby lake, lots of natural waterfalls and gardens, and plenty of delicious eateries. It's an excellent campus for engaging the mind and spirit in rigorous academic pursuits. 
MASTER OF COMPUTER SCIENCE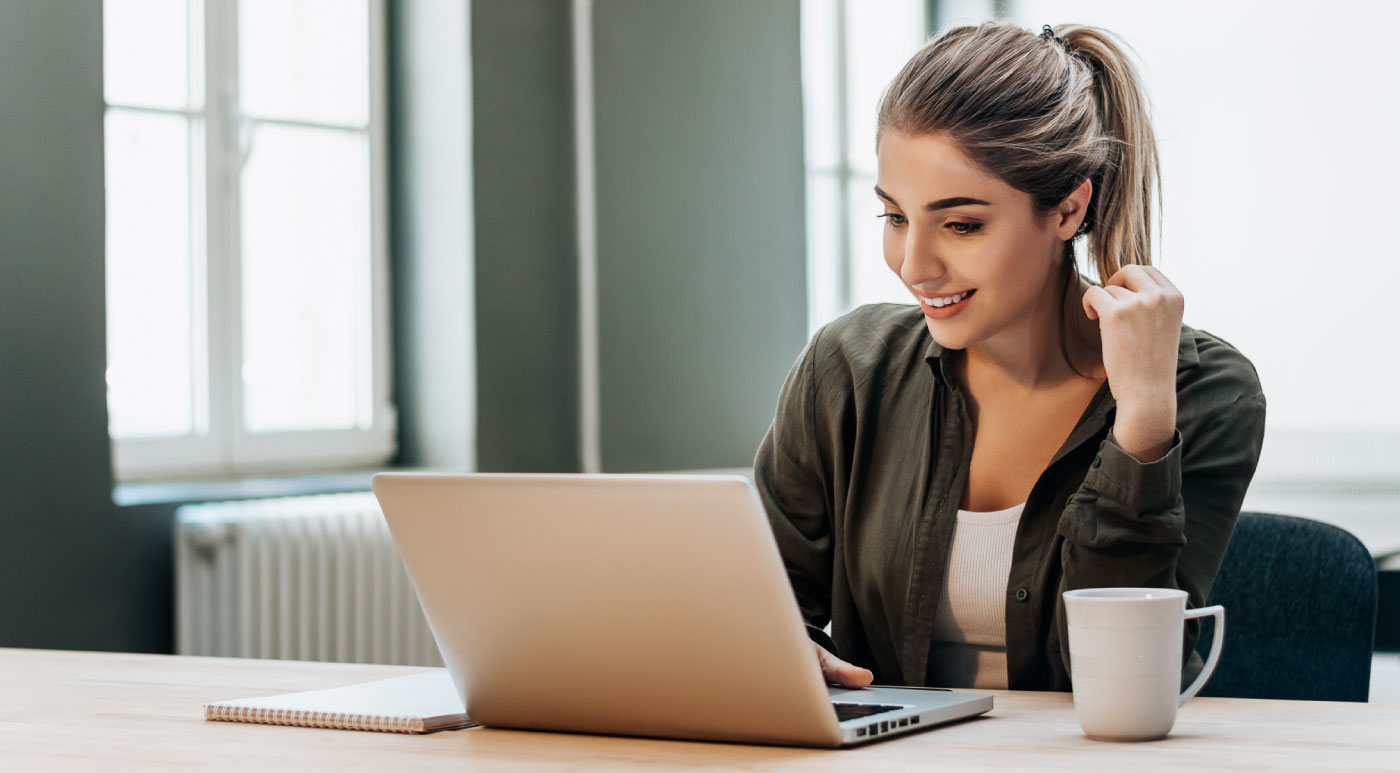 UIUC offers students the rare opportunity to earn a professional Master's degree in just three semesters taken continuously over a single year, which is significantly shorter than the majority of other Master's programs. However, any students accepted into this program must complete all degree requirements within that single year. This is an extremely accelerated way to get your Master's degree and is an ideal choice for professionals who don't want to take too much time away from their careers. But you should be certain that you have the time and energy to focus on the program, as you won't get several years to finish a few remaining courses like with other universities. They accept anyone with enough coursework in computer science-related fields, although those with bachelor's degrees in computer science will receive priority acceptance. Unlike many other Master's programs, UIUC doesn't require any GRE scores for its graduate programs. This may be valuable if your last GRE tests didn't result in scores that you expected. In addition, their computer science program does not require any letters of recommendation, although it doesn't hurt to include them.
It requires 32 credit hours of coursework to finish, with four of those courses selected from a core bracket of computer science classes. Each of these four "breadth" classes must be chosen from a different core area to ensure that each graduate has significant experience in a variety of different computer science aspects. These core areas are Graphics, Scientific Computing, Theoretical Computer Science, and Artificial Intelligence. The remaining coursework can be selected from other computer science courses or from the core areas as each student desires.
UIUC offers several financial assistance options for its computer science students, including teaching assistantships. Over 69% of students at UIUC receive some kind of financial aid from the university, so your chances of finding some kind of aid are good even if your economic situation isn't the most desperate.
Beyond all of these benefits, UIUC is a fantastic school to attend for its vibrant campus life and enjoyable culture. The main campus has several museums and parks or recreational centers, so you'll always have something to do or a place to relax. UIUC also has a well-developed athletics component, including wheelchair and adapted sports programs to allow for all of their student body to participate. Plus, it's an excellent campus for computer science enthusiasts in general, as 100% of their classrooms have wireless access and the majority of the buildings on campus – 367, in fact – also feature solid Wi-Fi connectivity. It's a modern school for a modern era, having moved well into the digital age long after its initial founding in 1867.
MASTER OF SCIENCE IN COMPUTATIONAL SCIENCE AND ENGINEERING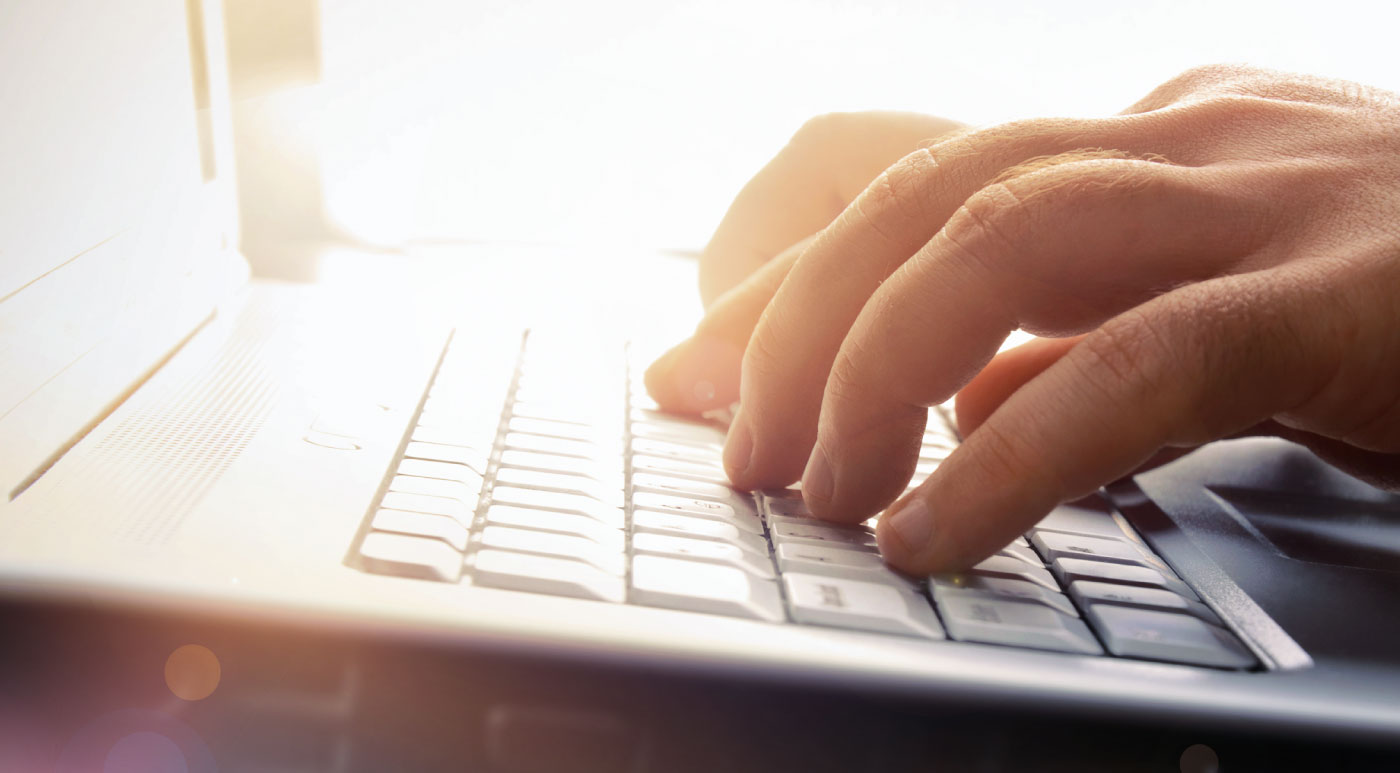 Harvard provides a one-year Master's computational science and engineering program. Developed by the Institute for Applied Computational Science, it entails extensive education on the core mathematical and computing aspects of computer science. It includes independent research projects that students must develop and pursue themselves, plus several elective courses that will focus on how computation affects one or more distinct domains. As a deep-dive CS program, it's a great choice for students that want to get into the nitty-gritty aspects of computation and the fundamental math that drives all of the complex digital processes used by software developers and businesses all around the world.
It has only a single application period for the fall semester. The application window, because of the intensity of the program and the limited number of spots, occurs about one year prior to the actual program itself. For instance, applications for the fall of 2020 must be completed in the fall of 2019. Harvard's program is distinct from similar Master's programs even further by its lack of specific applicant requirements. They will at least consider anyone who applies with a bachelor's degree. They don't require a specific bachelor's degree or certain scores on the GRE. They welcome those without academic work experience or interests, as the program is a terminal type to prepare an individual for work in an industrial or hands-on career.
Each plan of study for accepted students will include a single required class called Numerical Methods, as well as two of three possible core courses. In addition, all students must have at least one research experience demonstrated in their portfolio or record by graduation. If students haven't yet completed a research program or class, they can fulfill this requirement with a capstone project or a semester-length independent study project depending on their preference or options. The remaining requirements are fulfilled by electives from computer science and applied math, as well as domain electives that are essentially specializations. Domains for electives include Machine Learning, Data Systems, Data Science, and Visualization. By the end of the program, all students will have completed eight classes or the equivalent depending on the length of their research project.
All of these aspects reflect Harvard's devotion to rigor and excellence. Its accolades are well known across the world. U.S. News and World Report ranks it as No. 2 overall for its National Universities category and No. 2 for its Best Value in Schools category. This is partially due to the quality of its education. But it's also because of its other factors, such as the low student-to-faculty ratio. With six students for every teacher, class sizes are rarely over 20, affording each student a chance for a more personalized education and plenty of face-to-face time with their instructors. Harvard has a beautiful campus just outside the Boston metropolitan area, mixing natural beauty with the convenience and bustle of a city environment. It also hosts the largest private collection of books in the world and an extensive library system. Its athletic teams compete in the Ivy League, making it an exciting school with a strong student spirit, as well.
MASTER OF SCIENCE IN COMPUTER SCIENCE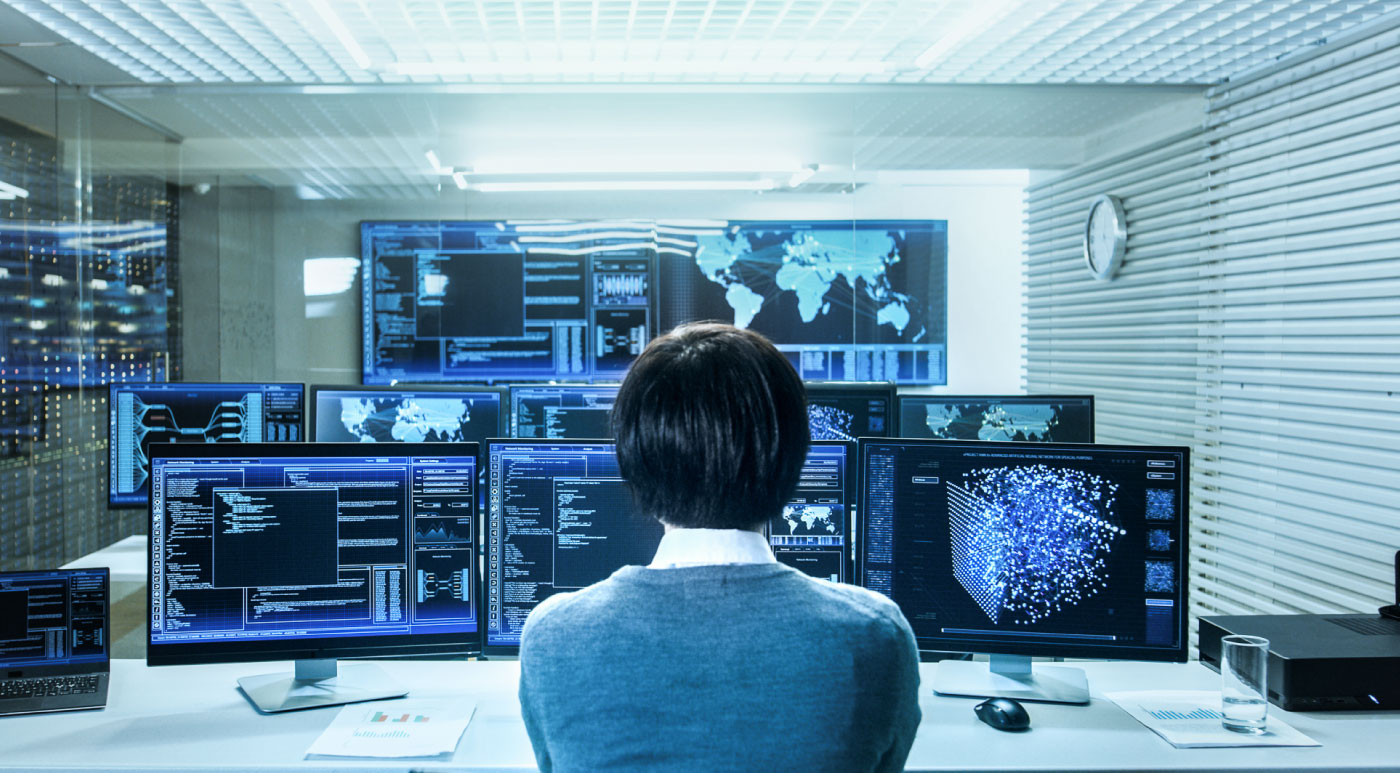 Sharing the No. 1 ranking for Best Computer Science schools with Stanford according to U.S. News and World Report, Carnegie Mellon University emphasizes student choice and program flexibility. Their Master of Science in computer science program comes in three distinct varieties that you can choose from based on your needs or interests. The largest and most common Master's option is the standard MS in computer science pathway, which is developed for students who already possess a bachelor's degree. They'll accept anyone with a bachelor's degree, although they prefer those with computer science or related degrees. Rather than relying on a fixed course of study, students in this program will construct their own personalized study plan with an advisor. There's no thesis or research component; it's a coursework only program. Most students can complete this in three semesters. Students coming from a non-technical background can sometimes complete it in four, with the first semester covering any prerequisites needed to understand later material.
The second Master's option is the Fifth Year Master's Program. It's been designed for students already attending CMU and who are already earning a BS or a double major with computer science. Applications must be completed before finishing your bachelor's degree, and the program incorporates a research component. The program lasts 12 months from start to finish, including a summer semester, and uses sections of your senior year to accelerate your learning. Work on your research project will begin during the summer after your senior year and continue into your fifth year of school. This program is excellent for its ability to truncate costs and time spent at school, but it's highly competitive and it requires evidence of research potential from your faculty supervisors. Letters of recommendation or proof of research and work experience are recommended if you want to be admitted to this program. 
Finally, students can also pursue an accelerated MBA program and earn a bachelor's degree and a Master's at the same time. This MBA degree has a business component and is suitable for computer science students who wish to emphasize the field's role in business and economics, or if they wish to become software entrepreneurs.
Overall, CMU is a university dedicated to the quality of its education and its accessibility for students. With over 109,000 alumni spread across the globe, those who've passed through its programs are always equipped for success. Its academics are reflective of its drive for exceptional quality, but it also boasts an interesting and invigorating student life on campus, as well. The campus hosts a Spring Carnival every year, and a "buggy" race that has competitors challenge each other using student-designed vehicles. CMU's musical and athletic teams are among the best, offering opportunities to engage with a rich culture and the social lives of others in addition to focusing on academics.
MASTER OF COMPUTER SCIENCE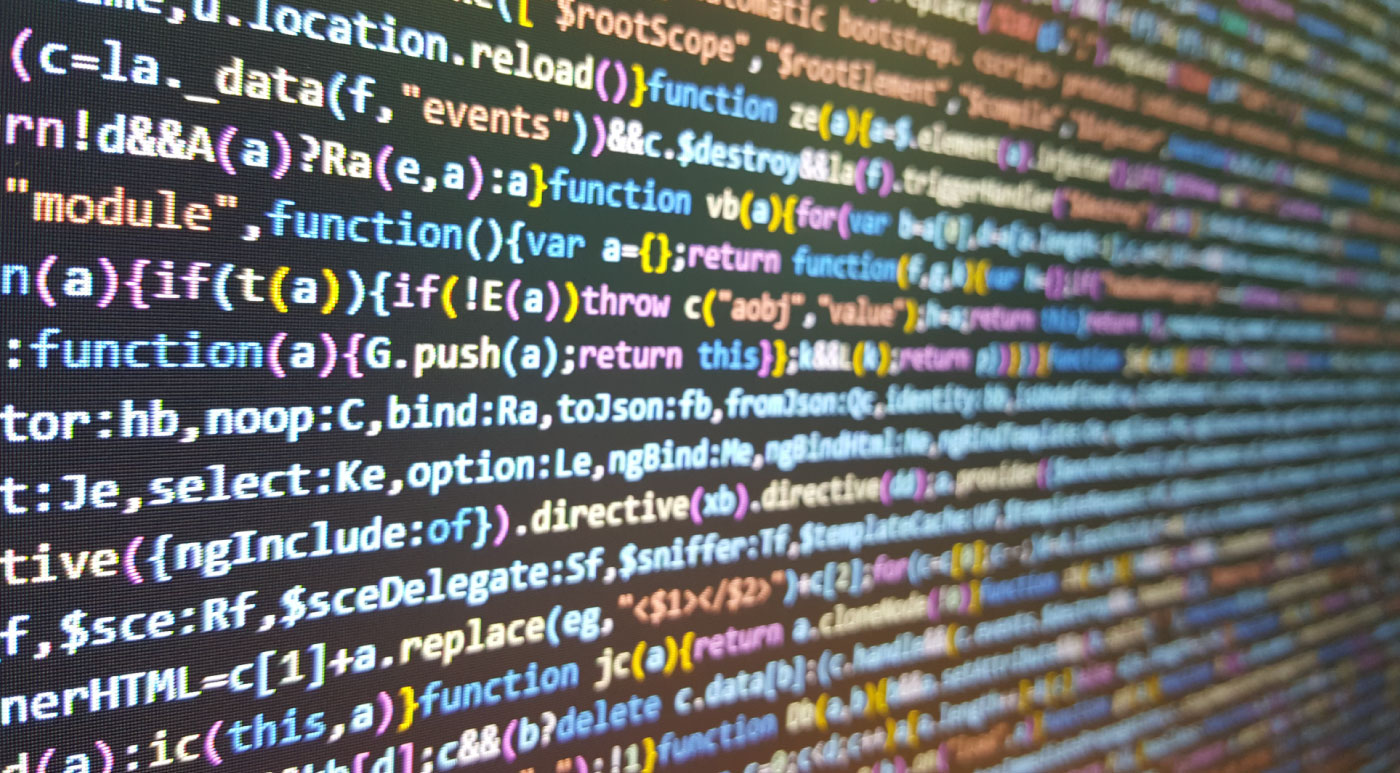 UCI's Master of Computer Science degree is perfect for students who want to jump straight into the technology workforce. The program spans 16 months in total, with four academic quarters and a summer component during which students must either complete additional coursework or complete an internship. You'll study from the fall of one year to the fall of the next year, finishing everything in less than the academic standard of two years. The program is intense and has a very restrictive selection process. While the program does admit some students without computer science backgrounds, this is the exception rather than the norm. All applicants must have a year of programming in Python, Java, or C++. Equivalent professional work experience may be accepted as an adequate substitute, but this work experience must be approved by the application team. Regardless, all students must be proficient in C/C++ at a bare minimum. You'll also need to complete an introductory statistics course or have completed a similar course at your last university. Three letters of recommendation and high GRE scores are additional requirements.
Still, getting into UCI is a worthwhile goal. It's well known for its academic achievements and premier research facilities, and it's produced three Nobel laureates since its founding in 1965. The Irvine campus is particularly beautiful and rests in California's temperate Orange County that has year-round excellent weather. The campus is only a short while from the beach and other recreational hotspots, too.
The program is taught by world-renowned faculty from UCI's Department of Computer Science. In addition, the MCS program integrates a professional writing and communication course. Most computer science programs don't focus on this subject, but this course can be quite beneficial for your professional career going forward. You'll learn how to apply your writing and analytical skills correctly, which can be a huge advantage when you need to present material to your superiors, ask for grants, or make design plans that will be approved by your superiors. In addition, all MCS students must complete a capstone design course that includes professional writing, development and design components. These classes are intended to allow you to show off your skills and prove your expertise when coming up with your own computer science work.
Other benefits from UCI include a dedicated career counseling team. This counseling team is ideal for students who aren't 100% sure what type of job they should pursue after graduating. Given the wide variety of possible careers that any computer science specialist can hold, being able to speak with career placement professionals is a huge bonus. This benefit even includes one-on-one personalized career coaching see you can go after your goals with the vigor and dedication necessary to secure high earning positions with excellent salaries and perks. You can also take advantage of professional development workshops and other resources to make sure that you're ready to navigate the job market successfully after graduation.
MASTER OF SCIENCE IN COMPUTER SCIENCES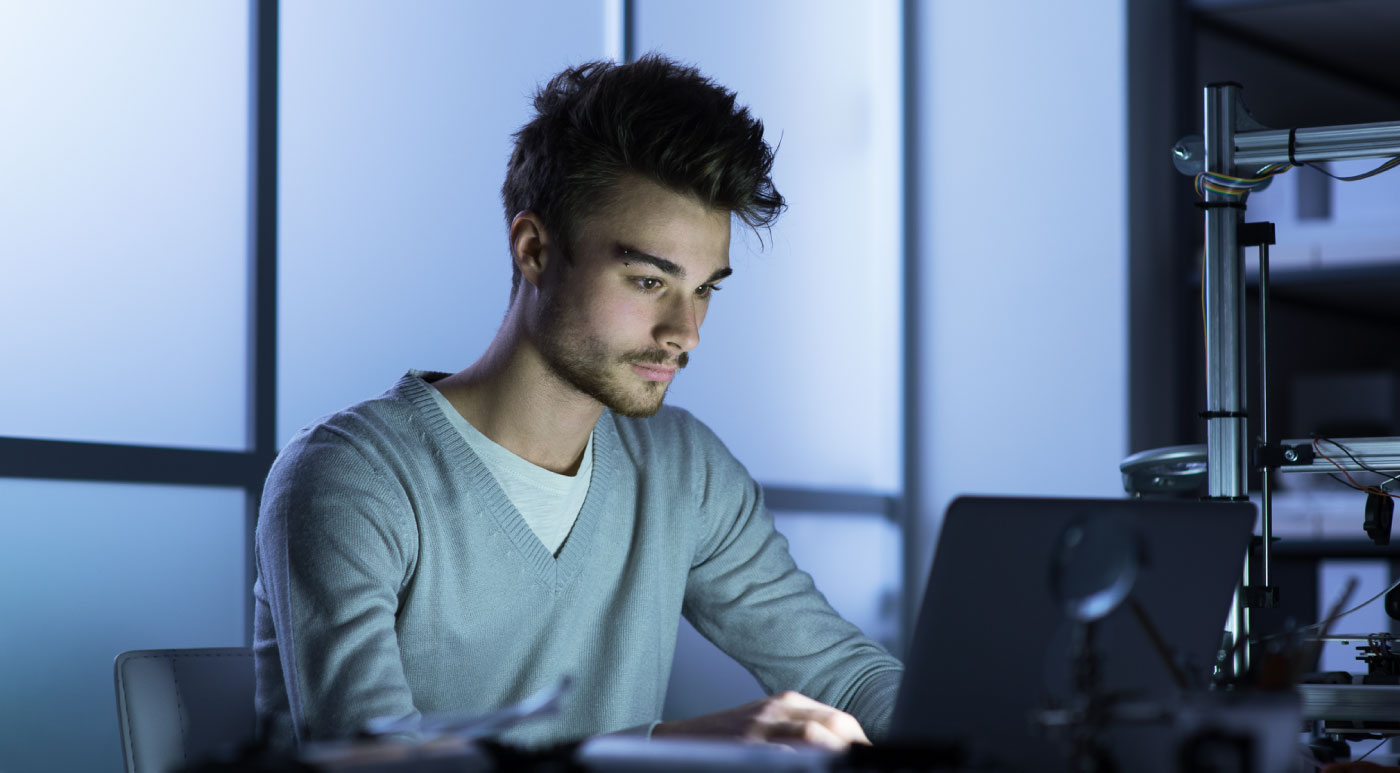 UW-Madison was founded in 1848 as a small university but has since expanded into a campus crossing 936 acres. Lots of research takes place at this university, as indicated by its ranking as No. 6 for total research expenditures among US universities by U.S. News and World Report. Its overall academic value is easy to see, as well, as it's ranked No. 15 for America's Best Colleges among public universities by the same organization. Lots of amazing innovations and industry "firsts" have happened at UW-Madison, including the first national stem cell bank, the first cultivation of embryonic stem cells in the lab, the first space-based weather camera, and the first bone marrow transplant. There's a lot of history and possibility within these walls. UW-Madison's faculty are well-equipped to provide you with the education you need to make your own contribution to the field of computer science.
UW-Madison offers two pathways to attain a Master's degree in computer science. The first traditional program allows students to pursue a Master's degree with the option of continuing on to a PhD. program after completing the prerequisites for the Master's degree. This program accepts students from all kinds of backgrounds but does request that applicants have some programming experience. The program consists of 30 credit hours, 24 of which must be for CS courses and 15 of which are taken from a curated selection of core classes. The remaining three to six credits for the degree will be made up of a project and report or a Master's thesis.
Alternatively, students can pursue the professional Master's program that is specifically designed for working computer scientists or those in the technology industry. It's been developed to allow you to complete the program within two years even with a busy job schedule. It only admits students once per year for enrollment during the fall semester, so keep the application deadline of March 15 in mind if this pathway appeals to you. The program is very similar to the traditional Master's program, although it only requires 15 credits of core graduate-level CS classes. The remaining courses can be taken from CS-related subjects at the 400 level or higher. In addition, all students must complete both a Master's research class and Master's thesis class, both of which count toward the 15 credit requirement described above. Independent study credits are available, provided the student can show proof of their professional experience and receive approval from their faculty or advisors.
Whichever path you choose, UW-Madison's faculty and research experience are there for your benefit. In addition to the academic quality of the program, you'll be able to network with top CS professionals in research and engineering contexts. In fact, UW-Madison is home to plenty of research groups specifically focused on computer science. Many of these researchers published in top journals attend important conferences. If you're interested at all in the developmental research side of computer science but still want to pursue a Master's degree rather than a PhD, this university represents a great middle-ground. It can let you investigate that side of the field without having to commit to a research-oriented education. 
MASTER OF SCIENCE IN COMPUTER SCIENCE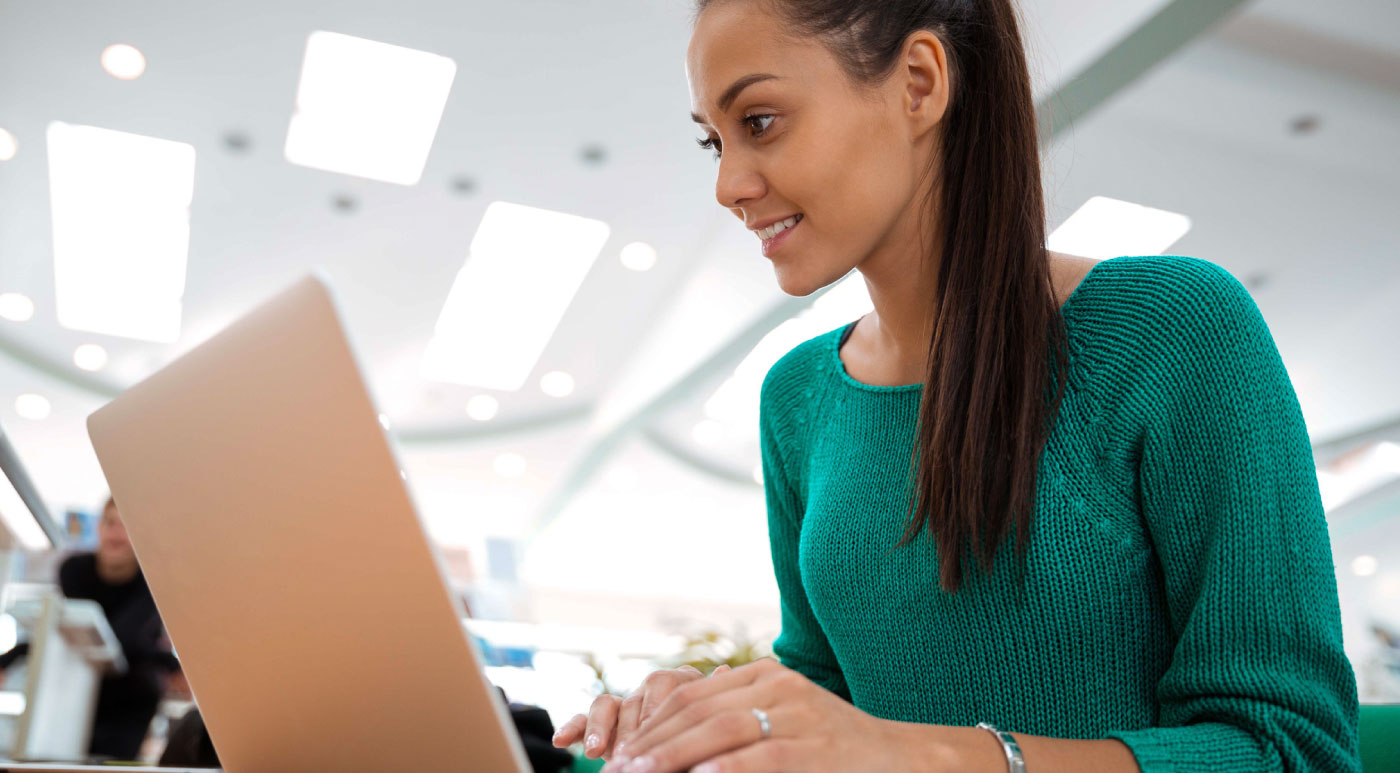 NC State is one of the leading research universities in the country and has an excellent student-to-teacher ratio of 14:1. Because of their staff's expertise and their ability to pursue their own academic research objectives, it's no surprise that their Master of Science in computer science is a research-oriented degree as opposed to an industry-focused one. It requires a thesis in addition to the completion of a structured curriculum. The only non-thesis option is available to students who want to proceed into a PhD computer science program. The Master's track with the thesis consists of 31 credit hours, six of which will be dedicated to your thesis research and development. In addition, all incoming Master students have to register and take an orientation course regardless of their prior background or work experience.
The curriculum requires that two courses be taken from both main categories: theory and systems. The theory collection of classes emphasizes algorithmic and numerical knowledge and is particularly useful for computer scientists that want to lean more into the developmental side of the subject. The systems class bracket emphasizes large data groups, graphics, and software engineering, as well as the integration of computers with various types of networks. Both class groups are important, but you are free to switch between them once you've fulfilled the requirements of one from each. This allows you to specialize to some extent if you take the majority of your classes from one branch or the other.
If you decide to pursue this Master's program, be aware that NC-State has a continuous enrollment policy. This means that you have to be registered every fall and spring semester until you graduate. It's not possible to take any break semesters in the middle of your studies without requesting an official leave of absence. Therefore, this program is much more suitable for students who can dedicate up to two years of full-time study to their Master's pursuits, although the school does allow you to complete your degree within six years if you only take one or two classes per semester. NC-State's computer science program also offers many internship opportunities in either full-time or part-time varieties. Most of the part-time internships take place during the school year, while the full-time opportunities are during the summer. However, you have to have completed two semesters of study and be in good academic standing to qualify for either type of internship.
If you currently are or will soon attend NC-State, and haven't yet completed your bachelor's degree, you can take advantage of their Accelerated Bachelor's-Master's (ABM) degree. It combines the curricula for both programs to help you earn your Master's degree in just two semesters after you complete your bachelor's. However, this program is particularly intense, and every applicant must be reviewed and recommended by the computer science department's Undergraduate Advisor. There are a lot of other preparations to be made as well, so consider this well ahead of time if you think it'll be a good choice for your schedule.
OTHER NOTABLE PROGRAMS
#11. University of Virginia, Main Campus
Location: Charlottesville, Virginia
Degree: Master of Science in Computer Science
Net Price: $17,845
#12. Texas A & M University, College Station
Location: College Station, Texas
Degree: Master of Science in Computer Science
Net Price: $19,118
#13. Columbia University of the City of New York
Location: New York City, New York
Degree: Master of Science in Computer Science
Net Price: $21,220
#14. Duke University
Location: Durham, North Carolina
Degree: MS in Computer Science
Net Price: $19,785
#15. University of Southern California
Location: Los Angeles, California
Degree: Master of Science in Computer Science
Net Price: $36,161
#16. University of Washington, Seattle Campus
Location: Seattle, Washington
Degree: Master of Science in Computer Science
Net Price: $9,765
#17. Yale University
Location: New Haven, Connecticut
Degree: Master of Science in Computer Science
Net Price: $18,748
#18. George Washington University
Location: Washington, D.C.
Degree: Master of Science in Computer Science
Net Price: $39,600
#19. Arizona State University, Tempe
Location: Tempe, Arizona
Degree: MS in Computer Science
Net Price: $13,731
#20. University of Colorado Boulder
Location: Boulder, Colorado
Degree: Master's Degree in Computer Science
Net Price: $21,466