Ready to find your ideal master's program?
www.mastersprogramsguide.com is an advertising-supported site. Featured or trusted partner programs and all school search, finder, or match results are for schools that compensate us. This compensation does not influence our school rankings, resource guides, or other editorially-independent information published on this site.

COMMON APPLICATION AND ADMISSION QUESTIONS
Computer engineering is a challenging field, especially at the graduate level, but perhaps even more challenging is getting accepted into a good program. The threshold for entry can be extraordinarily competitive, which is why undergraduate GPAs are so important. Believe it or not, these programs aren't just interested in your grades – they're interested in you! 
Computer engineering grad programs are relatively small, so the departments must ensure the best matches out of all applicants. They look at the whole person, through grades, test scores, personal statements, letters of recommendation, resumes, etc. The departments want to see how an applicant's background and goals sync up with their current activities. Expectations run high, and admission standards vary. 
With all of this in mind, we recommend building three lists for the schools you're interested in: your "dream schools," "good shot" schools, and "safety" schools. If you could snap your fingers and be admitted into any university, which would be your top picks? Those are your dream schools, but perhaps they are also the hardest to get into. Next are the ones you meet every qualification for and have a reasonably good shot of getting into, but there's certainly no guarantee. Finally, there are the safety schools, those you're most likely to be admitted to, based on historical admittance rates and your own qualifications. 
We've assembled a shortlist of fantastic Master's programs at highly ranked institutions to help you build your lists. Yes, these schools are all competitive, so depending on your qualifications they may fall into either your "good shot" or "dream school" columns, but one thing is certain – a degree from any of these universities will accelerate your career!
So, read through the descriptions and then head to their individual websites to review the ones that grab your interest. Do your research carefully. Read each requirement (and prerequisite) for admission. Pay attention to any minimum GPA or test scores listed and ensure you meet them. Understand, too, that to be competitive, you'll almost certainly need to exceed the minimums to get attention. 
Some programs spell out recommendations to applicants, so we encourage you to heed that advice. Every academic year is different, and these criteria are based on the number of applications received. In others words, since there are only a select number of open seats available in any given program, then admission rates vary depending on how many applicants exceed the minimum entry requirements. The minimum may be, for example, a 3.0 GPA – but if the school is able to fill the seats with applicants holding an average GPA of 4.0, they will! 
As a result, the barrier for admittance is a moving target; there's no way for any graduate program to see into the future or know how stiff the competition is going to be. However, they can let you know what to expect based on past trends. 
As for letters of recommendation, they must meet the exact requirements the school specifies. Don't take anything for granted by submitting generic letters. The same holds true for statements of purpose and resumes. These should address whatever the program tells you it needs to see to make an informed decision. Give schools the data they're looking for by tailoring the content of each document to each specific program. You might even consider hiring a trained editor to review them for you before you submit them.
Lastly, international applicants must pay very close attention to English-language proficiency test score criteria. Schools take these very seriously because fluency is crucial for success in a graduate program. 
See Also: 10 Best Master's in Industrial Engineering
WHAT ABOUT FINANCIAL AID & SCHOLARSHIPS?
The only thing tougher than finishing a Master's program in computer engineering is paying for it. Tuition rates are higher than ever, so it's important to be realistic about funding and to tackle the issue sooner rather than later. This holds true for all students, no matter if they're full-time and studying on campus, part-time distance learners maintaining an existing career, or international students coming from abroad. 
Financial aid in the form of grants, scholarships, teaching assistantships, and loans are all viable funding options, and students should take the time to research and apply for everything they qualify for. Although time-consuming, it is always better to find sources that don't have to be repaid before seeking loans. Need-based grants and merit-based scholarships should be your first considerations.
Just like undergraduates, grad students can use the Free Application for Federal Student Aid, also known as the FAFSA, to apply for Federal Student Aid opportunities. Federal Student Aid disburses more than $120 billion annually to assist millions of higher ed students. Check out the federal aid website and the Financial Aid for Graduate or Professional Students brochure for details about the various programs available, such as:
Not everyone qualifies for aid, but almost anyone can apply for it. Closely review the eligibility requirements and pay close attention to application deadlines. Grad students should also take advantage of the helpful Graduate School Preparation Checklist. According to the checklist, grad students are considered "independent students" and don't need to provide their parents' financial information.
A Student Aid Report is sent to everyone who submits a FAFSA, outlining any Expected Family Contribution and other information to be forwarded to the financial aid offices of the schools indicated by the applicant. The schools should then submit applicants' data for any aid they have qualified for, but it is important to contact each school to ensure this is done and that they have everything they need. You should also ask financial aid office representatives about Federal Supplemental Educational Opportunity Grants and any college-based financial awards that might be available. The details for these should also be listed on the individual university or program websites. 
Apart from federal and college-based aid, there are state aid and private/non-profit aid opportunities to explore. Computer engineering students have access to several generous scholarships donated by a range of businesses, associations, and philanthropists. 
Veterans and their eligible dependents can tap into their GI Bill benefits easily by contacting a Veterans Affairs representative or calling the university's financial aid office and asking to speak with the VA liaison or program manager. Many universities also take part in the national Yellow Ribbon Program, through which Post 9/11 GI Bill recipients may have little to no out-of-pocket expenses.   
Students who opt to take on loans can also use Federal Student Aid to apply for an Unsubsidized Loan or a PLUS Loan via StudentLoans.gov. Applicants must sign a master promissory note obligating them to repay any loans, interest, and fees to the Department of Education. If you have any questions, your school's financial aid office can help determine which loans you're eligible for. Some students also opt to take out private loans from a banking institution, but these tend to be more expensive than federal loans. 
HOW MUCH CAN I MAKE WITH A MASTER'S IN COMPUTER ENGINEERING? 
In today's high-tech world, most college students can't go wrong with a Master's degree in computer engineering. This broad field covers a lot of territory, as it deals with constant advances in the realms of digital technology, networking, and systems. Spanning the gap between hardware and software, computer engineers may find themselves more focused on systems and components, microprocessors, routers, and circuits, or they can opt to lean into the software side of things, working on the latest and greatest programs and apps. 
The Bureau of Labor Statistics' Occupational Outlook Handbook lists several careers suitable for computer engineering majors, such as computer hardware engineers, software developers, and computer and information research scientists. 
According to the handbook, computer and information research scientists have the highest median income, at $118,370, followed by hardware engineers at $114,600 per year, and software developers at $105,590 per year. Of course, under each of these broad categories are several more specific career fields. 
For example, under the umbrella of computer and information research scientists, there are: 
Computer systems designers, making $124,220 per year;
Research and development positions (in the physical, engineering, and life sciences areas), earning up to $128,570; and 
Software publishers, earning a median of $140,220.
Hardware engineer areas include: 
Computer and peripheral equipment manufacturing – $126,610
Federal government fields – $113,430
Research and development (in the physical, engineering, and life sciences) – $128,340
Semiconductor (and electronic component) manufacturing – $119,540
Software developers work in: 
Computer systems design – $100,080
Finance and insurance – $107,960
Management (of companies) – $104,420
Manufacturing – $110,290
Software publishing – $114,320
According to Glassdoor, the national average salary for computer engineers is $87,001, with a high end of $127,000. Salaries in associated fields include computer software engineer, at $103,000, and computer hardware engineer, at $104,000. 
PayScale lists salaries for workers holding a bachelor's degree as follows: 
Embedded software engineer – $76,000
Firmware engineer – $82,000
Principal software engineer – $$127,000
Senior software engineer – $109,000
Software developer – $71,000
Software engineer – $80,000
Senior software engineer/developer – $99,000
Clearly, pay is dependent not only on the field of work, but also on one's level of education, years of experience, geographic location, and employer. The BLS predicts significant job growth for computer and information research scientists, at around 16%, over the next decade. That's considerably higher than the rate for most jobs. Software developers do even better, skyrocketing to a projected 21% growth rate. Computer hardware engineering is projected to grow by 6%, which is greater than the average for most careers.
The states with the highest number of workers in all of the above fields are California, Colorado, Florida, Maryland, New Jersey, New York, Texas, Virginia, and Washington. Overall job satisfaction ratings indicate that workers in the field are highly satisfied. A few of the top employers cited by the BLS are Northrop Grumman, Lockheed Martin, Intel, Raytheon, and Boeing. Interestingly, most of these businesses are also defense contractors with the federal government!
NOTABLE STATISTICS
According to DataUSA, in 2016, the number of non-resident alien students greatly surpassed the number of American citizens, when it came to the number of computer engineering degrees awarded in the U.S. Non-resident alien men earned 2,738 of all CE degrees (51.5%), while non-resident alien women earned 1,256 degrees (23.6%). The next-largest group receiving degrees in the field was U.S.-born Caucasian men, with a total of 518 degrees. U.S.-born Caucasian women earned 75 degrees. Among all non-U.S.-born students, those from India and China earned the highest number of CE degrees.
The gender breakdown for computer engineers, based on 4,893 PayScale.com survey responses, shows that the field is significantly male-dominated, with 90.6% of workers being men and 9.3% women. 
There are more than 250 Accreditation Board for Engineering and Technology-accredited CE programs throughout the country. Case Western Reserve University was the first American institution ever to award a CE degree, doing so in 1971. 
The concept of computer engineering itself emerged in 1939 when John Vincent Atanasoff and Clifford Berry created the first electronic digital computer – the Atanasoff-Berry computer. 
Other early pioneers in the world of hardware include: 
Computer engineering differs from computer science in that it focuses more on hardware and software interfaces than on software-level troubleshooting; however, there is an overlap between the fields, as both rely heavily on theory and practical applications. In essence, computer engineering blends computer science with the field of electrical engineering. 
All computer engineers must have a solid grasp of science and math, but interpersonal relationships with teams require strong verbal and written communication skills, two critical traits that grad students must also master to be successful in the industry. 
Due to the necessity of often working while sitting in a chair, staring at a monitor, and using a keyboard and mouse, many workers in the field are increasingly at risk of developing physical aches and pains, such as eyestrain, back pain, and/or discomfort in their finger joints, wrists, or forearms. 
Though there are countless computer engineering programs in the country, U.S. News & World Report only ranks 148 schools in its annual listing of the Best Computer Engineering Programs. The overall ranking methodology takes multiple factors into consideration: 
Quality Assessment (weighted by 0.40)

Peer assessment score (0.25)
Recruiter assessment score (0.15)

Student Selectivity (weighted by 0.10)

Mean GRE quantitative score (0.0675)
Acceptance rate (0.0325

Faculty Resources (weighted by 0.25)

Student-faculty ratios
Percentage of faculty in the National Academy of Engineering (0.075)
Doctoral degrees awarded (0.0625)

Research Activity (weighted by 0.25)

Total research expenditures (0.15)
Average research expenditures per faculty member (0.10)
OUR RANKING CRITERIA 
We have a time-tested four-part formula designed for ranking the best colleges in the nation that we'd love to share with you. We prioritize four major factors: Earnings Potential, Affordability, Student Satisfaction, and Selectivity. Reliable research and well-harvested data are the main ingredients in our recipe for success. We don't make recommendations based on personal opinions, or financial incentives. Our revenue and content are completely separate, and sponsored schools have no impact on our rankings. The only way to make it onto one of our lists is to have an incredible academic program! If you want to know more we encourage you to check out our methodology page. 
Now that you've familiarized yourself with our admission tips, notes on financial aid, a few career options, and some interesting stats, it's time to shift gears and dig into the schools on our list of the 10 Best Master's Programs in Computer Engineering! 
MASTER OF SCIENCE IN COMPUTER SCIENCE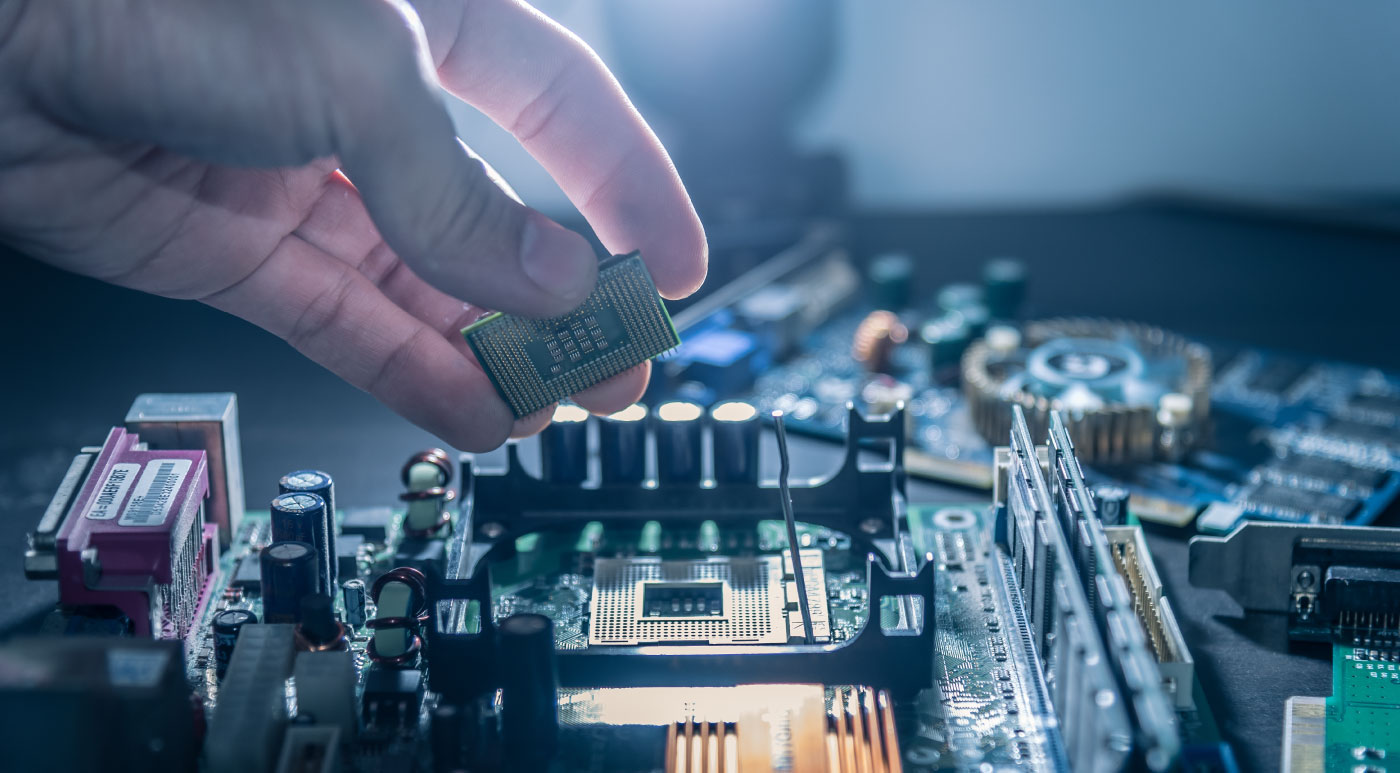 The University of California has 10 outstanding schools in its state-wide system, but the flagship institution is its globally recognized Berkeley campus, located just east of San Francisco Bay and only 30 minutes from San Francisco itself. 
UC Berkeley's Department of Electrical Engineering and Computer Sciences (EECS) has three grad programs in Computer Science — a Master of Science (MS) in Computer Science only track, a PhD only option, and a combined option (MS/PhD). 
The department's MS is research-intensive and considered foundational for further doctoral studies, but the two-year program can be completed as a Master of Science only, paving the way for graduates to pursue a career in industrial research and development. However, it is important to note that, according to the program's website, the MS only option is for "exceptional applicants with research experience." UC Berkeley admits more applicants into the MS/PhD program than the MS only option. For this reason, it is recommended that students who aren't sure about their desire to pursue a PhD should go ahead and apply to the MS/PhD program. 
The computer science areas of specialization are: 
Each specialization area naturally features its own unique curriculum and covered topics. Additionally, most area groups have their own research centers and award-winning faculty. For example, the AI option covers Learning and Probabilistic Inference, Knowledge Representation and Reasoning, Search and Information Retrieval, Speech and Language, Vision, and Robotics. The group's research centers include: 
General graduate admission requirements are:
A bachelor's degree from an accredited institution, with a minimum 3.0 GPA
Three letters of recommendation listing goals, accomplishments, skills, and academic work
GRE test scores
International applicants have a more extensive list of requirements, including proof of English language proficiency
Program-specific requirements include a few more specifics: 
GRE scores in all sections, taken within the last five years 
Test of English as a Foreign Language (TOEFL) or the International English Language Testing System (IELTS) scores from within the last two years, if the applicant's bachelor's degree was completed in a non-English speaking country
A statement of purpose outlining research goals, reasons for wanting to pursue the degree, and intentions after graduation
A personal history statement, explaining what led the applicant to pursue this field of study
Letters of recommendation should be from prior professors, if possible
Unofficial transcripts
UC Berkeley's reputation speaks for itself. Throughout its storied history, the school has been dedicated to supporting diversity and inclusion initiatives. At the department level, the EECS graduate program is ranked in a four-way tie for Best Computer Science Program by U.S. News & World Report. 
In 2018, there were 309 Computer Science grad students. Among alumni, the average starting salaries from the EECS department have been reported between $110,000 and $119,999!
MASTER OF SCIENCE IN COMPUTER SCIENCE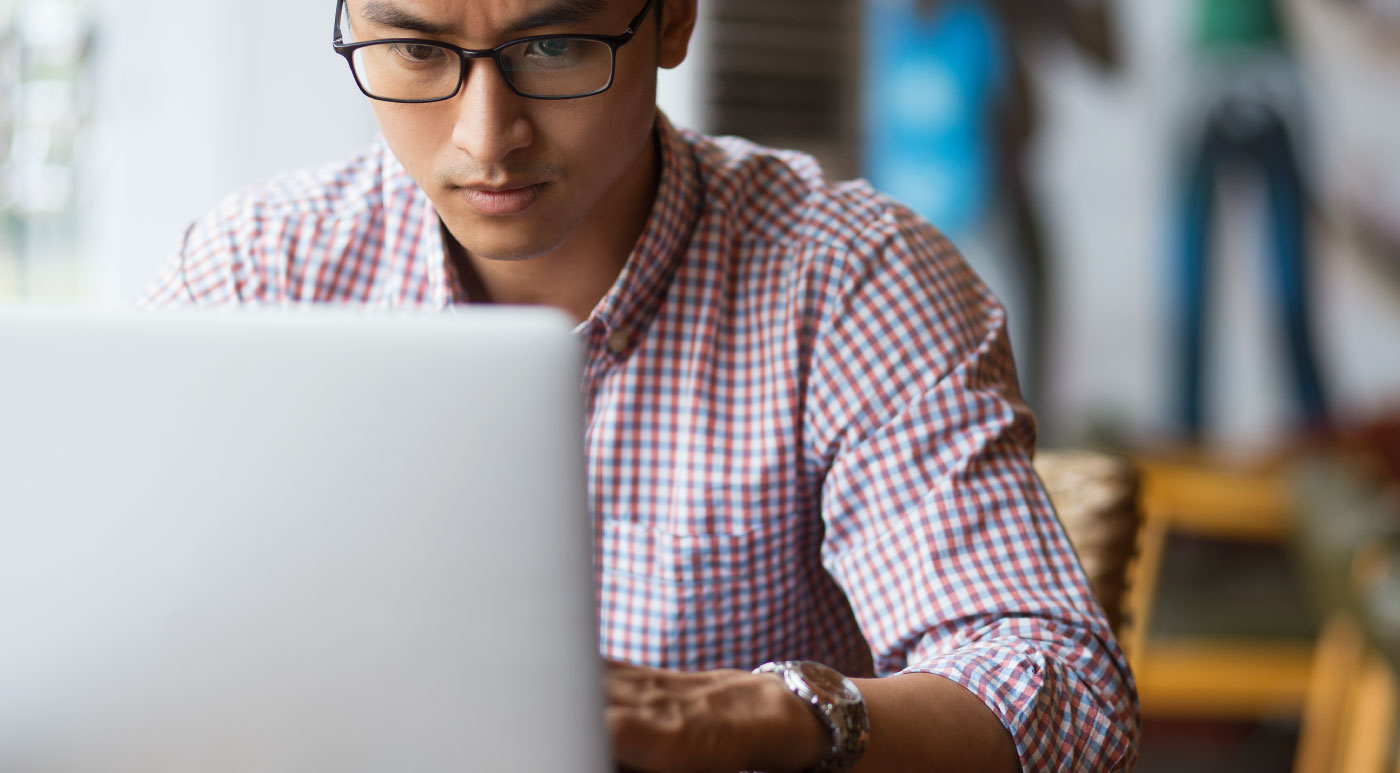 Georgia Tech's School of Computer Science offers a Master of Science in Computer Science (MS CS) that is considered a terminal degree designed to prepare students to launch their careers in the CS industry. The school also offers a 30-hour online version of the degree, the Online Master of Science in Computer Science (OMS CS). 
Applicants should hold a bachelor's degree in the field or be ready to take remedial coursework that does not count toward the MS CS degree's requirements. A 3.0 GPA is required for graduation (any classes with a grade below "C" do not count toward the degree), and no credit is given for CS courses below CS 4140 – Comp Model Algorithms. See the program rules for a full overview of completion requirements. 
On-campus students select one specialization from three options: the course option, project option, or thesis option. On-campus course offering dates can be found on the Three-Year Course Outline page. 
The course option requires 30 hours of coursework, of which 24 credit hours of CS and Computer Science Engineering courses must be at the graduate (6000 – 8000) level. 
The project option requires 21 hours of coursework, plus a 9-credit hour project (CS 6999). Fifteen credit hours of CS/CSE courses must be at the graduate (6000 – 8000) level. 
The thesis option requires 18 hours of coursework, plus a 12-credit hour thesis (CS 7000). Fifteen credit hours of CS/CSE courses must be at the graduate (6000 – 8000) level. 
On-campus MS CS program students have many areas of specialization to select from, to customize the degree to meet their educational goals. These options are:
Computational Perception and Robotics
Computer Graphics
Computing Systems
High-Performance Computing
Human-Centered Computing
Human-Computer Interaction
Interactive Intelligence
Machine Learning
Modeling and Simulations
Scientific Computing
Social Computing
Visual Analytics
Online students can view course offerings here and may choose from the following specializations: 
Computational Perception & Robotics
Computing Systems
Interactive Intelligence
Machine Learning
On-campus application requirements include: 
A strong undergraduate background in computer science is highly recommended
Three recommendation letters
GRE scores of at least 153 in the verbal, 155 in the quantitative, and a 3.0 in the analytical sections 
A minimum 3.0 GPA (Note: Admitted candidates usually score higher than this.)
TOEFL scores for candidates from non-English speaking countries (Note: The minimum score considered for admission is 100 on the Internet-based exam, but successful applicants usually score higher.)
Online program admissions guidelines do not include GRE scores or recommendation letters. 
Georgia Tech's Career Development web page lists helpful resources for finding internships and co-op positions, as well as job boards, career fairs, work abroad opportunities, business start-up connections, research portfolio-building, and lots of student organizations! 
Georgia Tech's College of Computing hosted 6,838 Master's students in 2018, of which an incredible 6,365 were OMS CS students. It holds numerous prestigious rankings, such as the No. 8 Graduate CS program, as noted by U.S. News & World Report for 2018; No. 16 among Global Universities for CS; No. 7 for Artificial Intelligence programs; and No. 16 in Programming Languages.
COMPUTER ENGINEERING MASTER'S PROGRAM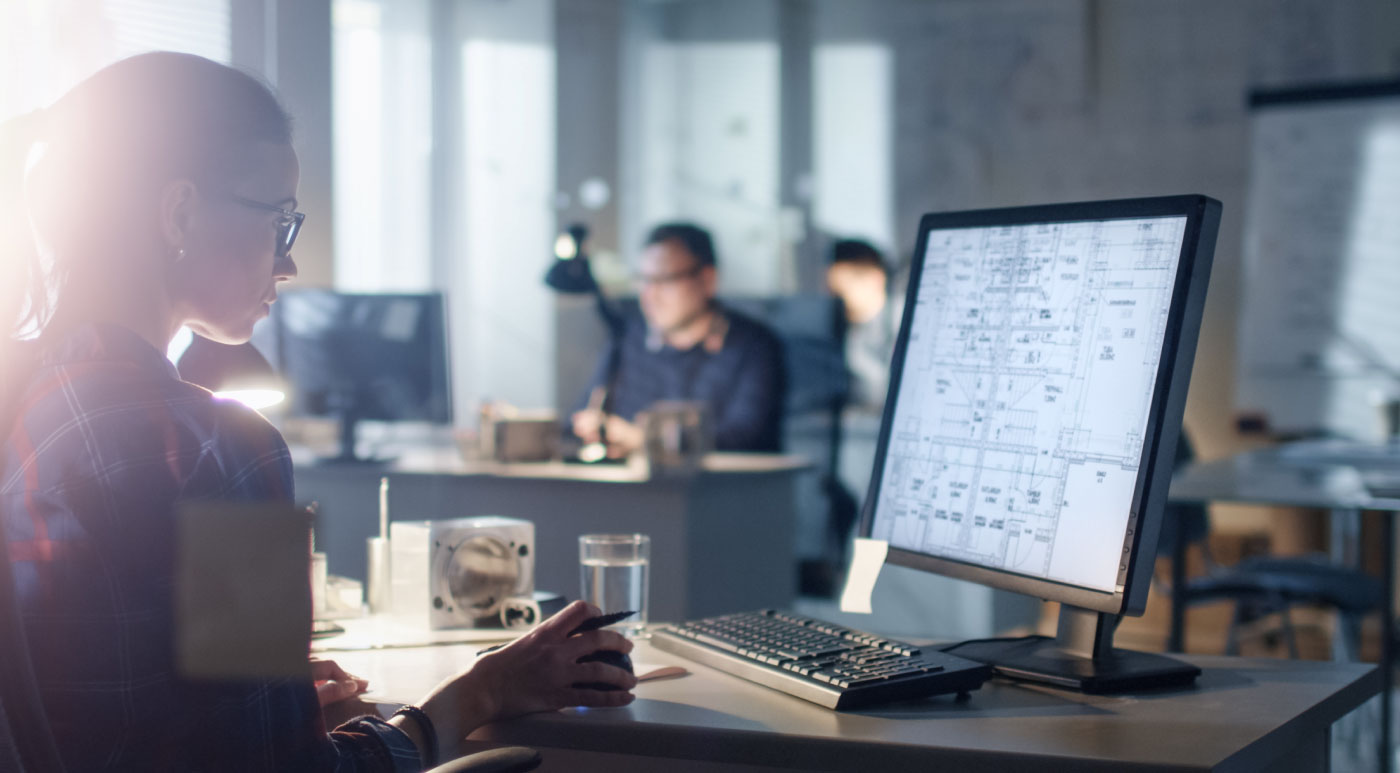 Founded in 1870 and named after "America's First Family of Inventors," Stevens Institute of Technology has had a long history of innovation and excellence. With its proximity to the hustle and bustle of Manhattan, it is also ideally positioned for maximum modern networking opportunities.
Through a variety of hands-on co-op programs, students of the Department of Electrical & Computer Engineering's computer engineering Master's program can garner ample real-world experience in hardware and software development as they complete the school's rigorous curriculum. 
With options to specialize in computer systems, real-time and embedded systems, data communications and networks, digital systems design, image processing and multimedia, information systems, information systems security, and intelligent systems, graduates are virtually guaranteed to be highly sought-after subject matter experts by the time they've completed their degrees.  
The program has two study tracks: Master of Science or Master of Engineering. A third option allows for a dual Master of Business Administration (MBA) degree, in collaboration with the Stevens School of Business. There's even an online option through StevensOnline. 
Concentrations for the degree are: 
Embedded Systems
Software and Data Engineering
Networks and Security
Artificial Intelligence
Core classes include: 
CPE 517 – Digital and Computer Systems Architecture
CPE 555 – Real-Time and Embedded Systems
CPE 593 – Applied Data Structures and Algorithms
CPE 690 – Introduction to VLSI Design
EE 608 – Applied Modeling & Optimization
A mathematical foundation course (CPE 602 Applied Discrete Mathematics or EE 605 Probability and Stochastic Processes I)
To graduate, students need a minimum 3.0 GPA in both their major and core courses. Students have up to six years to finish the degree and may transfer in up to nine credits, if the grade in each course was at least a "B." 
The academic catalog features full details of the program's requirements, but general requirements for admission include: 
Official transcripts showing a bachelor's degree with a minimum 3.0 GPA
Two letters of recommendation
Optional resume and personal statement
TOEFL/IELTS scores for international students
Competitive GRE or GMAT scores (for full-time students only)
On-campus students can enjoy working within the department's advanced modern research centers, such as dedicated labs to: 
Career opportunities for graduates include positions as computer engineers, design engineers, project engineers, systems integration engineers, systems engineers, field service engineers, and network engineers. Stevens graduates have been snatched up by some of the biggest firms in the business, such as AT&T, Comcast, Facebook, Goldman Sachs, Google, and Microsoft. 
Stevens collects honors and high rankings across the board, from academics to athletics, thanks to its award-winning faculty and top-notch quality of life. The Princeton Review cited it as among the Best Value Colleges in 2019, at No. 7 in the nation for Best Career Placement (2019), and within the Top 25 for Internships (2019). U.S. News & World Report places Stevens at No. 74 among National Universities. 
Other notable rankings include: No. 4 in the nation in CNBC's "25 Colleges That are Worth the Money" list for 2018; No. 5 in Financial Advisor's "10 Colleges That Offer Students the Best Bang for the Buck"; and in the Top 25 STEM Colleges, according to Forbes. Clearly, there's something big going on at Stevens!
PROFESSIONAL MASTER OF COMPUTER SCIENCE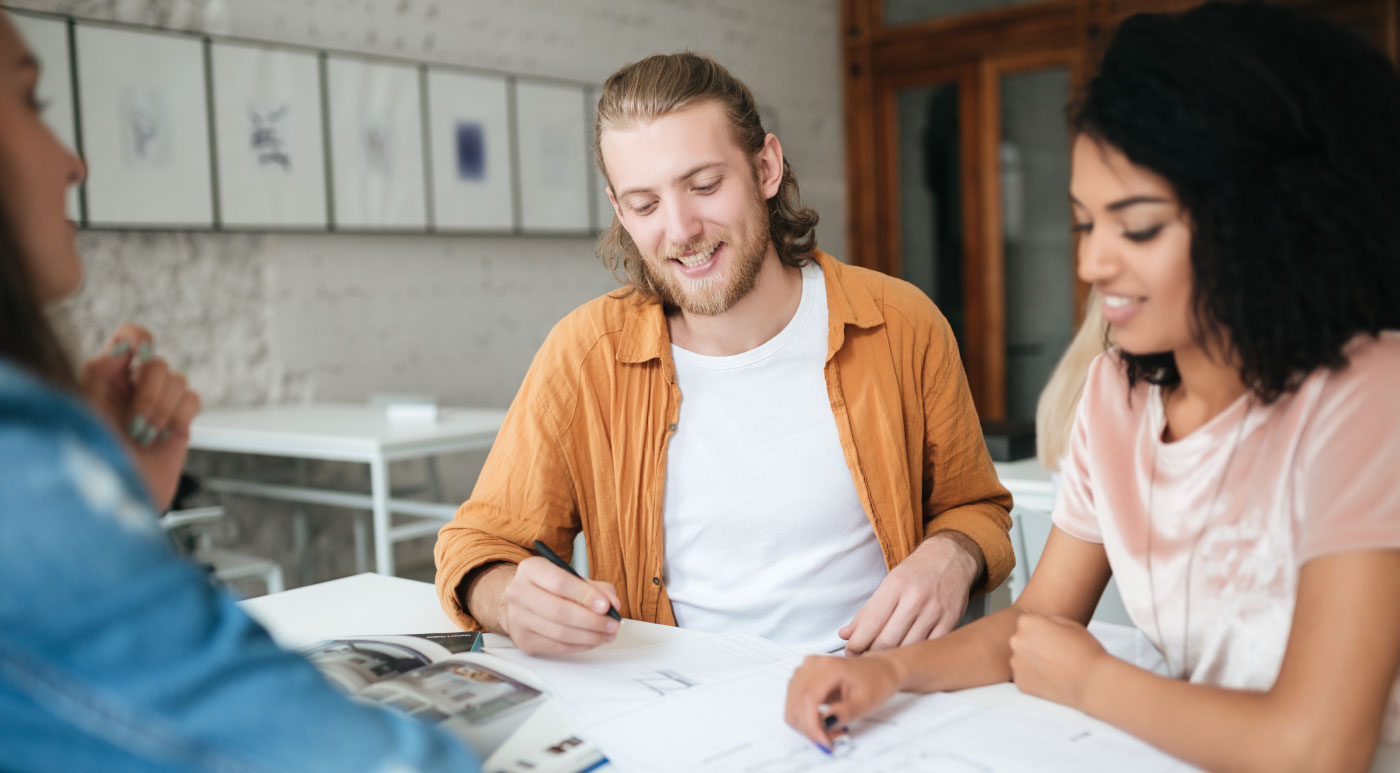 The elite Grainger College of Engineering at the University Of Illinois – Urbana-​Champaign has been making research breakthroughs in STEM fields for decades. Now, through the Thomas M. Siebel Center for Computer Science, it's able to continue that proud tradition through a cutting-edge, 32-credit hour Master of Computer Science (MCS) program. 
Esteemed school alumni include business titans from Match.com, Microsoft, Netscape, PayPal, YouTube, and Yelp, among countless others. The MCS professional degree sets students up for similar success through a world-class curriculum taught by award-winning faculty who are devoted to positive student outcomes. In fact, statistically speaking, UIUC College of Engineering graduates typically receive two or more job offers upon graduation!
The MCS program may be completed either on campus or online. The on-campus MCS is full-time and competitive, due to limited space, and offers the widest range of class selection. The coursework includes four required classes covering breadth topics, plus advanced courses and electives.
The online MCS is built for students who are working or have other obligations and need to attend classes through distance learning. UIUC uses Coursera to deliver its massive open online courses via a series of video lectures, assignments, projects, and exams. The platform can also be used for advising and other communications with faculty, staff, and teaching assistants. The online program is self-paced and can be completed in as little as one year or spread out over up to five years. 
Four courses from the list below must be completed with a grade of "B-" or better:  
CS 484 – Parallel Computing 
CS 498 – Applied Machine Learning 
CS 410 – Text Information Systems 
CS 411 – Database Systems 
CS 412 – Introduction to Data Mining 
CS 421 – Programming Languages and Compilers
CS 427 – Software Engineering I 
CS 498 – Data Visualization
CS 425 – Cloud Computing Concepts
CS 498 – Cloud Computing Applications 
CS 498 – Cloud Networking 
CS 450 – Numerical Analysis 
In addition, three advanced classes and STAT 420 – Methods of Applied Statistics are required. 
The other option for students is the online MCS in Data Science, which allows for a specialization in learning statistical and computational methods. Specific coursework includes Machine Learning, Data Visualization, Data Mining, and Cloud Computing. 
Admission requirements for UIUC's MCS program are straightforward: 
Transcripts
Three letters of reference
A statement of purpose
A resume/CV
No GRE tests are needed
International students have the following additional requirements: 
The program sponsor/agency section on the application must be completed if the applicant receives personal or sponsor support
TOEFL or IELTS scores 
In 2018, there were 1,111 grad students enrolled in the school, which awarded 92 on-campus MCS degrees and 41 online MCS degrees. The program is ranked No. 5 in Best Computer Science Schools in the nation, per U.S. News & World Report. The school also receives a great deal of research funding from the National Science Foundation and maintains many multi-million-dollar industry partnerships.  
The department awards incredible graduate fellowships, such as the Computer Science Excellence Fellowship and the Computer Science Gene Golub Fellowship, in addition to many other awards to help students. There are also campus, industry-sponsored, and national awards, fellowships, and scholarships to compete for. The University of Illinois – Urbana-​Champaign truly has it all!
MASTER OF SCIENCE IN COMPUTER SCIENCE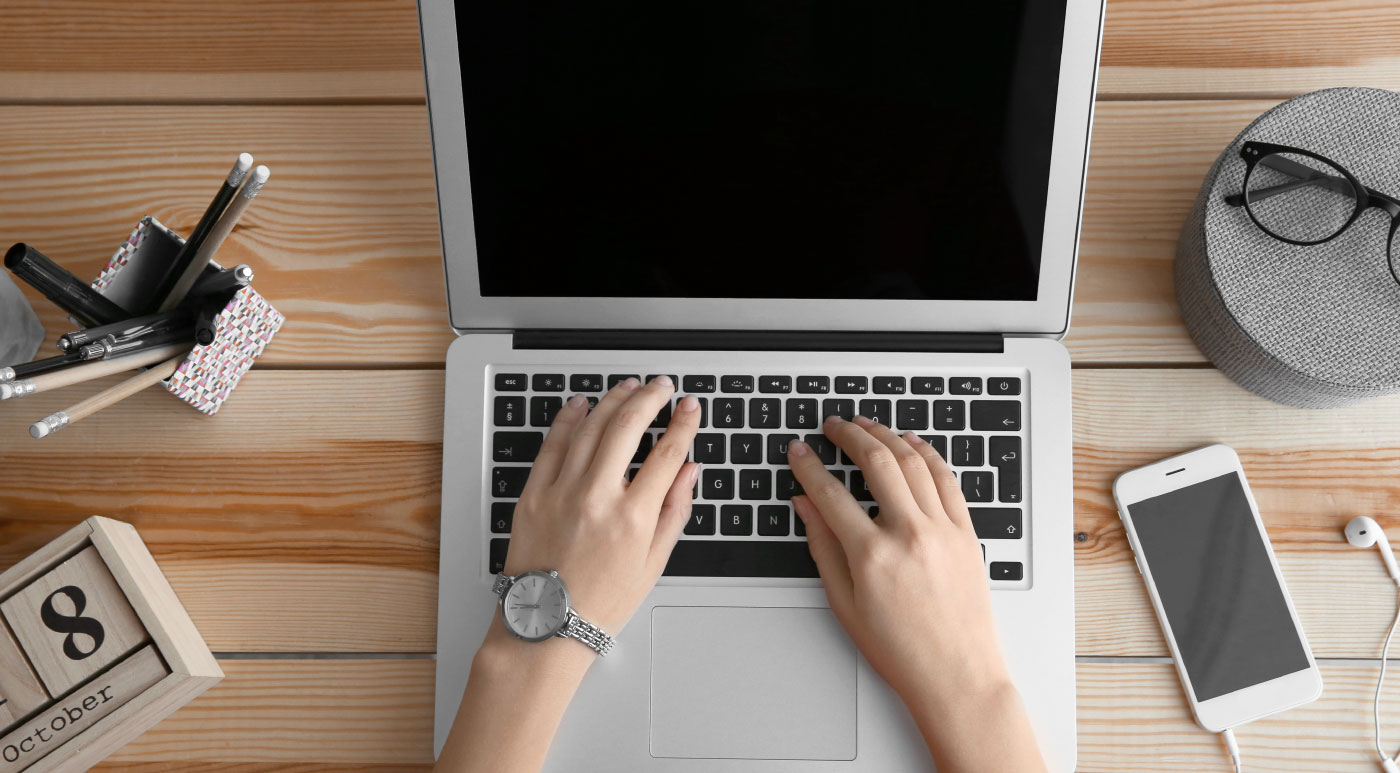 When the University of Texas at Austin says it does things bigger, it means it! In the last decade, UT Austin has been awarded more than 786 patents; completed over 6,200 externally sponsored projects; and received more than $652 million each year in research grants and contracts. That's massive, and that kind of money has attracted a world-class faculty… and students! 
The university's Department of Computer Science is no exception. The Master of Science in Computer Science (MSCS) program is predominantly for students who hold a bachelor's degree in computer science and are fully prepared to push further into their studies. According to the program page, applicants without a CS degree are much less likely to be admitted, although there are some exceptions for online students. 
Designed to be finished in two years, the 30-credit hour on-campus degree features two options: thesis or no thesis. The no thesis (coursework only) option has three major (and extensive) requirements. To summarize, they are: 
1) Meeting all prerequisite courses: 

Discrete Math for Computer Science (CS 311)
Introduction to Programming (CS 312)
Data Structures (CS 314)
Algorithms and Complexity (CS 331)
Computer Organization and Architecture (CS 429)
Principles of Computer Systems (CS 439) 
2) Major coursework for 24 hours (including nine hours of diversity courses and 15 hours of CS graduate courses)
3) Six hours of minor coursework in a "supporting subject" 
The thesis option features the same criteria for completion as the no thesis option, except that instead of 15 hours of CS graduate courses, students complete nine hours plus the thesis courses. 
The new online MSCS degree also calls for 30 credit hours, which cover foundational coursework plus electives focused on in-demand industry specialties. Students have up to three years to complete the online program, but it can also be done in half that time. 
Admissions requirements are as follows: 
Official transcripts
A bachelor's degree in computer science with a 3.0 or higher GPA (Note: Online students may hold a degree in another field if all prerequisites are met.) 
GRE general test scores (no waivers are available, but there is no minimum required score); competitive applicants should have high quantitative and math scores
An optional CV, personal statement, and up to three letters of recommendation
For international applicants:
TOEFL: 79 on the Internet-based test, or 
IELTS: an overall band of 6.5 on the academic test
The numerous areas of research in CS include artificial intelligence; bioinformatics and computational biology; computer architecture; data mining, machine learning, and natural computation; formal methods; graphics and visualization; model-driven engineering; programming languages and implementation; scientific computing; security; and theoretical computer science. Leading all of these programs are Turing Award winners, National Academies of Engineering and of Sciences members, Computers and Thought Awardees, Simons Investigators, and several other lauded faculty members from around the world. 
The department's Friends of Computer Science (FoCS) program ensures close ties between a wide roster of industry partners and CS students and faculty. The benefits of this arrangement include directly impacting the regional economy with a breathtaking $8.7 billion economic impact per year. U.S. News & World Report ranked UT Austin at No. 10 in Computer Science, right under its Ivy League counterpart, Princeton. 
Here's some interesting trivia: UT Austin's Texas Advanced Computing Center is home to the fastest academic supercomputer in the world!
MASTER OF SCIENCE IN COMPUTER SCIENCE (MSCS)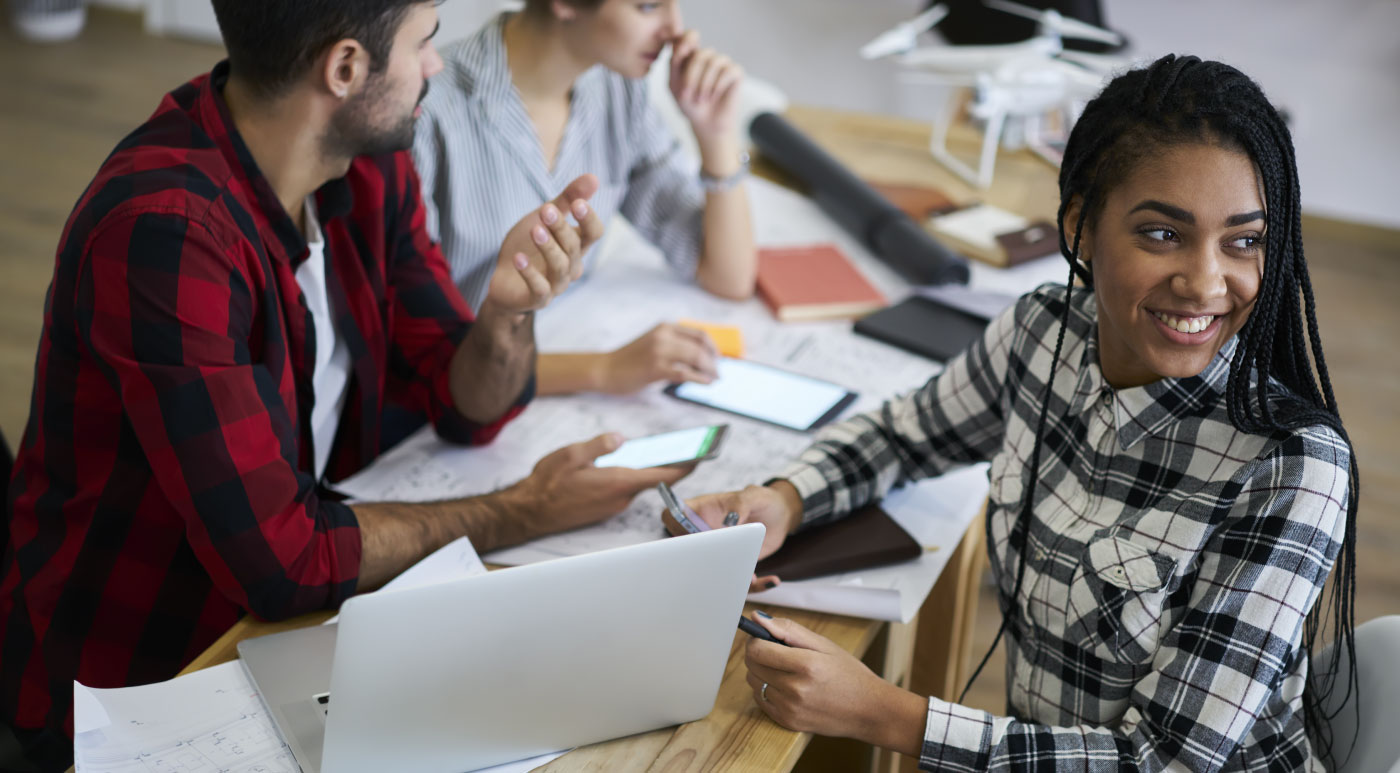 Nestled in the rolling hills of Ithaca, NY, in the Finger Lakes region, Cornell University has a relatively small campus (745 acres) and a relatively massive reputation! As an elite member of the Ivy League, competition for admission is fierce, and gaining acceptance into the Computing and Information Science Computer Science grad program is even tougher! 
Established in 1965, the department is one of the oldest of its type in the nation. The department is home to just 14 Master of Science students, making it perhaps the most highly selective program on our list. According to its FAQ page, the program admits about seven or eight students each year.
The Master of Science in Computer Science is designed to be finished in four semesters and geared toward students wanting to enhance their understanding of the field via advanced courses, intense research, writing, and teaching practice as teaching assistants (during which time they receive full tuition and a stipend). 
A summary of MSCS degree requirements is: 
A total of 34 credit hours are required
Six to 12 credit hours tied to thesis research (CS 7999)
Six to eight grad-level courses, of which four must be CS courses at the 5000 level or above and one at the 6000 level
An outside minor involving two or three grad-level courses
A thesis and oral presentation
Please see the List of CS Courses to review the dozens of course offerings and their full descriptions. 
When it comes to research, Cornell is in a league of its own. Recognized as an industry leader, the school's current projects include transformational research in areas such as artificial intelligence, computational biology, database systems, human interaction, programming languages, robotics, scientific computing, and theories of computing, among others. 
In terms of applying, it goes without saying that applications for any Ivy League institution should be stellar. Cornell's CS program requires: 
Transcripts of all college-level work
Three letters of recommendation 

One should address the student's expository skills and capacity for working in a classroom setting

An essay discussing how the program and thesis are connected to the applicant's career goals 
GRE general test scores (recommended, except for Cornell undergraduates) 
Non-native English speakers must submit IELTS or TOEFL scores
Note: According to the program's FAQ page, Cornell's MS program only admits students who have not only excelled as undergraduate teaching assistants but also have shown an aptitude for independent research. 
This selectivity extends to the school's faculty as well. The department reaps awards from around the world and includes Turing Award honorees, National Academy of Engineering members, American Academy of Arts and Sciences Fellows, Guggenheim Fellows, MacArthur Fellows, Fulbright Scholars, National Science Foundation Presidential Young Investigators, and numerous other prestigious awards and positions. 
An Oral History of Computer Science at Cornell University is an insightful look at the program's founding, as told by 12 senior faculty members who played roles in shepherding this field of study into the institution. For those wanting to learn more about modern happenings, the school hosts several events, such as BigRed//Hacks, a three-day, student-run hackathon of epic proportions! 
Students in the department also enjoy participating in and watching Computer Science Hockey and the camaraderie of the EGSA (Engineering Graduate Student Association). All of them benefit greatly from the school's architectural wonder – Bill & Melinda Gates Hall. A Leadership in Energy and Environmental Design (LEED) gold certification winner, the light-filled, 100,000-square foot building is home to the Computing and Information Science department's numerous projects and office spaces.  
MASTER'S IN COMPUTER ENGINEERING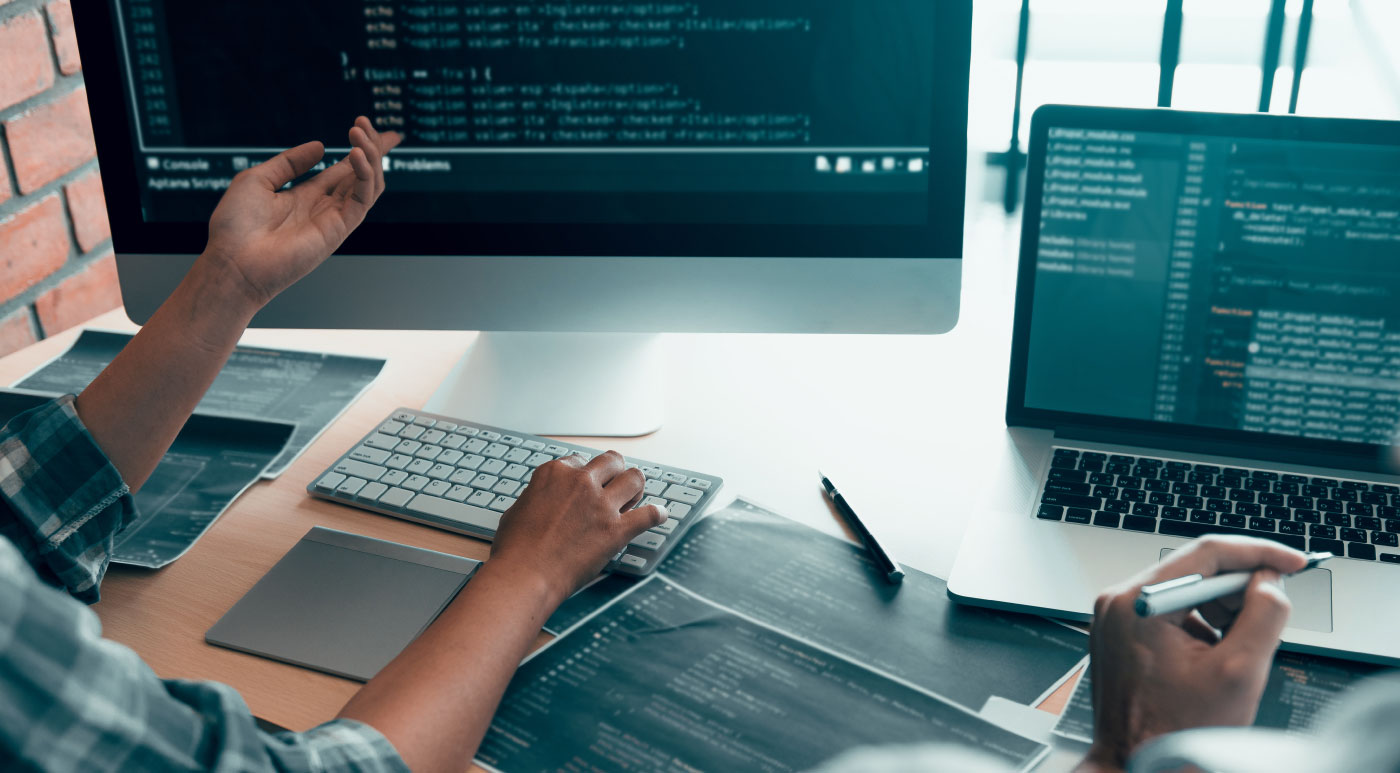 Located in West Lafayette, IN, Purdue's beautiful campus attracts students from around the world and is the No. 1 destination for international students in STEM disciplines, per the Department of Homeland Security. With cultural centers like the Asian American and Asian Resource and Cultural Center, Black Cultural Center, Latino Cultural Center, LGBTQ Center, and Native American Educational and Cultural Center, Purdue offers a welcoming educational atmosphere for people from all walks of life. 
Students in Purdue's Electrical and Computer Engineering (ECE) department may elect to pursue a Master's in computer engineering degree as one of the seven ECE Primary Areas. There is an option for thesis or non-thesis programs, as well as MS-only and MS/PhD tracks. 
Requirements for the program's Plan of Study include:
Completing 30 credit hours of coursework approved by the advisory committee, with 15 credit hours of graduate-level ECE and two core courses covering the student's research area
At least six approved math credit hours for non-thesis students and three for thesis students (see Appendix A of the Master's Program Handbook for approved courses)
Research credit is not necessary for MS-only track students pursuing the non-thesis option, but students can choose to include three credit hours of ECE 69600 (Advanced Projects) or ECE 69700 (Directed Reading)
Research credit hours are necessary for all other tracks, and the rules governing them are moderately extensive
Demonstrated proficiency in written English 
A graduate seminar – ECE 69400
At least half of all credits must be earned in residence on campus; courses completed via distance learning are considered to be "in residence" ones. Please review the department's website for full details. 
An overview of requirements for the MS-only (thesis or non-thesis options) and the MS/PhD (thesis or non-thesis) programs is available on the program's page. 
Criteria for admission include: 
Official transcripts
Three letters of recommendation 
A statement of purpose 
A resume
A fellowship essay (for students who attended a U.S. high school)
Average GPA of 3.60 or higher for U.S. applicants (the minimum is typically 3.25); international applicants are usually in the top 5% of their graduating class
GRE scores that meet or exceed:

152 – Verbal
166 – Quantitative
3.6 – Analytical writing

International students are required to submit: 

TOEFL: iBT overall minimum score of 80, with minimums: Writing = 18 for grad school admissions and 22 for ECE admissions, Speaking = 18, Listening = 14, and Reading = 19
IELTS minimum score = 6.5, with minimums: Reading = 6.5, Listening = 6.0, Speaking = 6.0, and Writing = 5.5
Note: There are some exceptions. 
Computer engineering students and faculty stay busy with cutting-edge research conducted in multiple labs and groups, such as: 
Purdue comes in at No. 20 in U.S. News & World Report's Computer Science rankings, No. 14 in Programming Languages, and No. 15 in Systems. The program is the largest graduate program at Purdue, with 258 MS students and more than 100 faculty and related staff. With over $41 million in annual research expenditures, the department is able to fund projects other schools can only dream of. 
The ECE department maintains strong corporate partnerships, ensuring students are armed with the in-demand skills needed by today's industry leaders. Through recruitment, career fairs, and other means of hiring outreach, companies are virtually lining up to hire Purdue grads for lucrative new careers!
COMPUTER SCIENCE MS DEGREE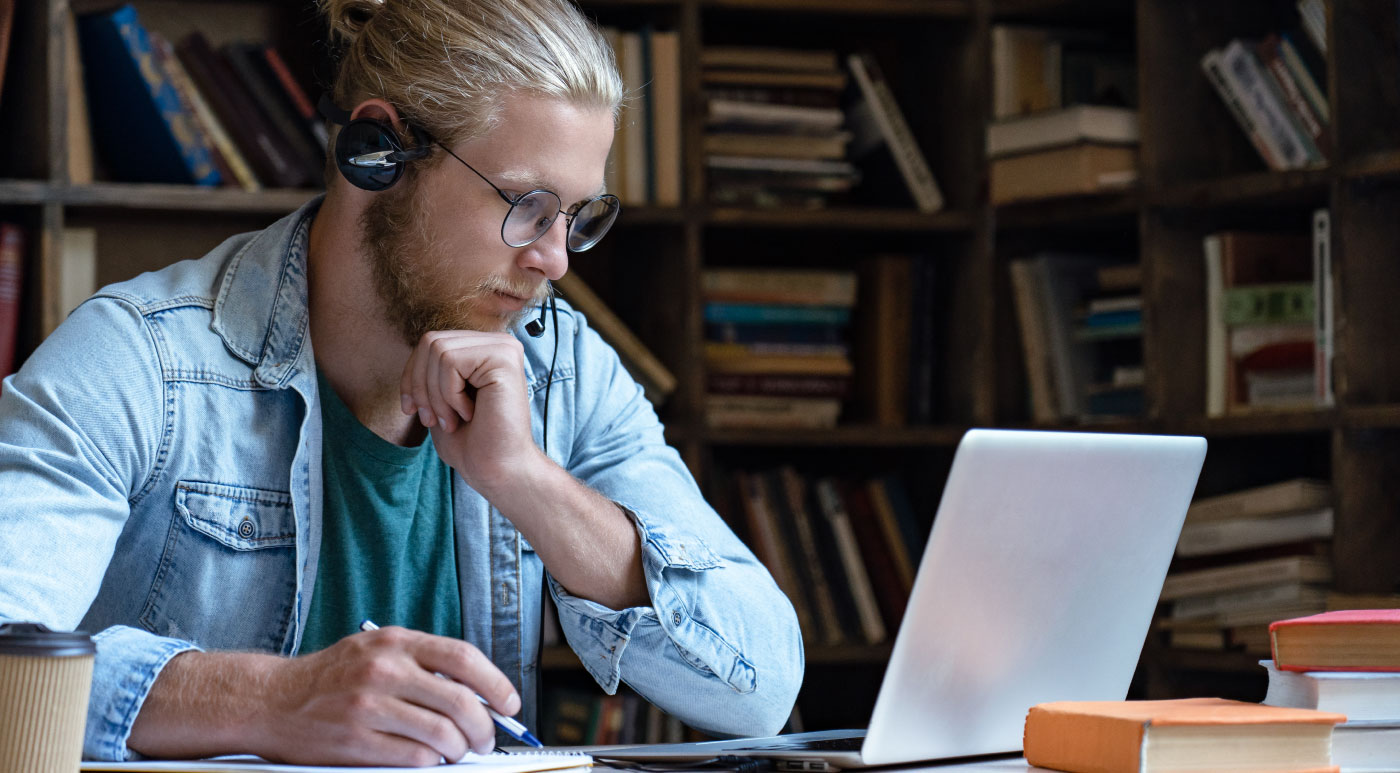 The Stanford Center for Professional Development has crafted a finely honed Computer Science Master of Science (MSCS) for full- and part-time students wanting to take advantage of online learning opportunities. The terminal, 45-unit program takes, on average, three to five years to finish. Most classes are available online; however, this depends greatly on the exact program of study and the school's calendar of online course offerings. 
Offered via the Stanford Honors Cooperative Program, the customizable MSCS caters both to students with elementary foundational backgrounds in the field and more advanced learners who want to jump in at a higher level. The downloadable Guide to the MSCS Program Sheet lists the criteria and specific course of study needed to complete the degree requirements. 
There are four broad requirements for degree completion. The first is the basic foundations requirement, which necessitates that students finish the courses listed below, or their equivalents, satisfactorily. Students must earn a final grade of "B" or higher in these courses. Those who completed these courses as undergraduates may request a waiver. The areas are: 
Logic, Automata, and Complexity 
Probability 
Algorithmic Analysis 
Computer Organ & Systems
Principles of Computer Systems 
Visit the program page for a full list of qualifying courses under each of the above areas. 
Moving on to the second program requirement, Stanford has a significant implementation requirement, meaning students must demonstrate a capacity for software development by finishing an SI class as part of either their breadth, depth, or elective credits. 
The third program requirement, the breadth requirement, means students must take classes that expose them to topics outside of their depth area. Students may opt to focus on a single depth or dual depths. For the single depth track, students gain a specialization through 27 units in a certain area of study. In the dual depth option, students complete 21 units in a primary area and 15 in a secondary one. 
The fourth program requirement is the selection of a specialization. The options are: 
Artificial Intelligence
Biocomputation
Computer and Network Security
Human-Computer Interactions
Information Management and Analytics
Mobile and Internet Computing
Real-World Computing
Software Theory
Systems
The program page offers a complete listing of the dozens of courses available under each specialization area. To graduate, at least 36 credits must be completed with a GPA of 3.0 or more. 
Admission requirements include submission of: 
A statement of purpose detailing the reasons for applying to the program, preparation, research interests, career plans, and other background information 
Three recommendation letters, preferably two from academic sources
A resume, listing all publications
A supplemental form also listing publications and websites, if applicable  
Official copies of all transcripts 
GRE test scores, dated within the last five years
TOEFL scores, from applicants whose native language isn't English
Stanford is ranked No. 1 in a four-way tie for Best Computer Science Schools by U.S. News & World Report, which also ranked the school at No. 1 in Computer Science programs, No. 3 in Artificial Intelligence, No. 3 in Programming Language, and No. 4 in Systems. Consider the prestige of a Stanford degree combined with the flexibility of an online learning option – what more can a person ask for? 
MASTER IN ELECTRICAL AND COMPUTER ENGINEERING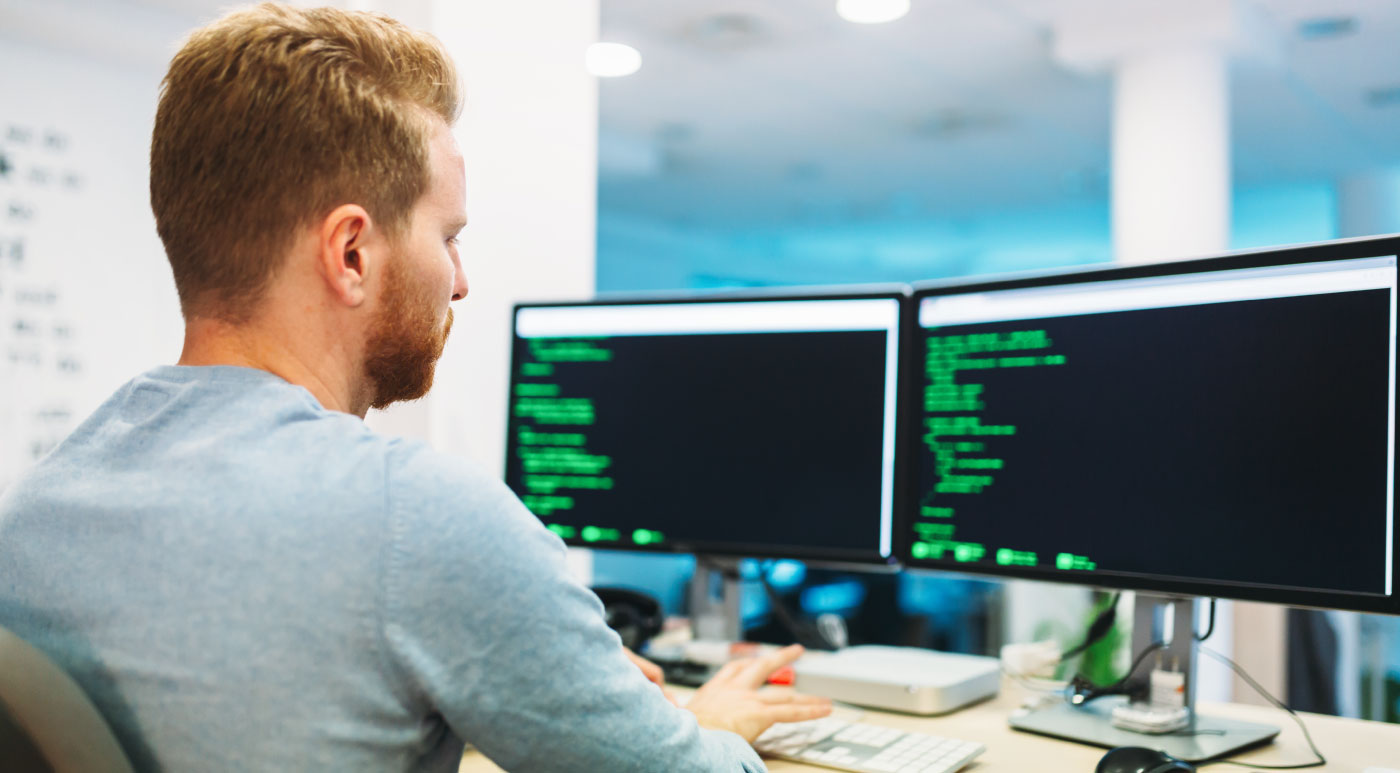 Cornell Tech is the progeny of a partnership between Cornell University and the Technion – Israel Institute of Technology. As a one-of-a-kind graduate school model, it seamlessly blends the academic prowess of Cornell's faculty with industry leaders and entrepreneurs to explore visionary new technologies for the business world. Make no mistake, the emphasis on research and education is designed to power the commercialization of digital age innovations, and graduate students are an integral part of that mission. 
Through Cornell Tech's cutting-edge, one-year Master in Electrical and Computer Engineering (ECE), students are presented with opportunities to work with the latest prototype hardware, advanced algorithms, innovative lab projects, and cross-disciplinary teams and ventures. Grads have unprecedented opportunities to link with industry leaders and potentially work with start-ups in the heart of New York City. 
This degree falls under the Master of Engineering category and covers principles and practices of analog/digital devices, ASIC design, machine learning, data science, signal processing, communications, and robotics/autonomous systems, among other topics. There's also an integral Studio course component, which allows students to create solutions for real corporations. The studio culture focuses on entrepreneurship, product design, management, and prototyping and is considered a defining experience of the program. 
The fall and spring semester credit breakdown includes: 
Twelve technical credits per semester
Three to four project & interdisciplinary credits
Semester totals of 15 – 16 credits
Tech courses could include: 
Fall: 

Applied Digital ASIC Design
Embedded Systems
Applied Machine Learning
Virtual and Augmented Reality

Spring: 

Intelligent Autonomous Systems
Applied Digital Signal Processing and Communications
Introduction to Computer Vision
Deep Learning
Project and Interdisciplinary credits could include: 
Product Studio
Becoming a Leader in the Digital World
Classes that are taken with other Cornell Tech Master's students
Startup Studio
Product Management
To apply, applicants should submit: 
A resume
A personal statement describing the applicant's interest in the program, as well as experiences demonstrating their creativity, leadership, and technical abilities
Two letters of recommendation (suggested) 
GRE test scores (no waivers are available) 
Transcripts from all previously attended colleges 
For international applicants, a certified English translation of transcripts, if needed
Cornell Tech also offers a Master of Engineering in Computer Science degree, which covers topics such as Algorithms and Data Structures for Applications, Applied Machine Learning, Blockchains & Cryptocurrencies, Networking, Computer Vision, Cryptography, Cybersecurity, Data Mining, Human-Computer Interaction, and Natural Language Processing. 
The ECE program, formerly housed at Google's New York City-based Chelsea Building, relocated to Roosevelt Island in 2017. As a new branch of the esteemed Ivy League institution, Cornell Tech's buildings are modern and built with sustainability in mind. The inspiring, four-story Bloomberg Center is Cornell Tech's educational nexus, while the Tata Innovation Center is the place where academics and industry merge into a beehive of creativity and ideas. 
The campus also includes 12 acres on Roosevelt Island featuring stunning views of the New York City skyline, the Verizon Executive Ed Center, and the 270" residential high-rise known as The House. Courses are taught by a diverse faculty of experts who are dedicated to impactful research and the creation of technological breakthroughs. 
As Business Insider put it, Cornell Tech is minting the next generation of Mark Zuckerbergs. As of early 2018, it had already helped 40 start-ups amass $32 million in funding! Cornell consistently ranks among the top 1% of universities in the world and holds the No. 6 spot in Computer Science, according to U.S. News & World Report. 
MASTER IN COMPUTER SCIENCE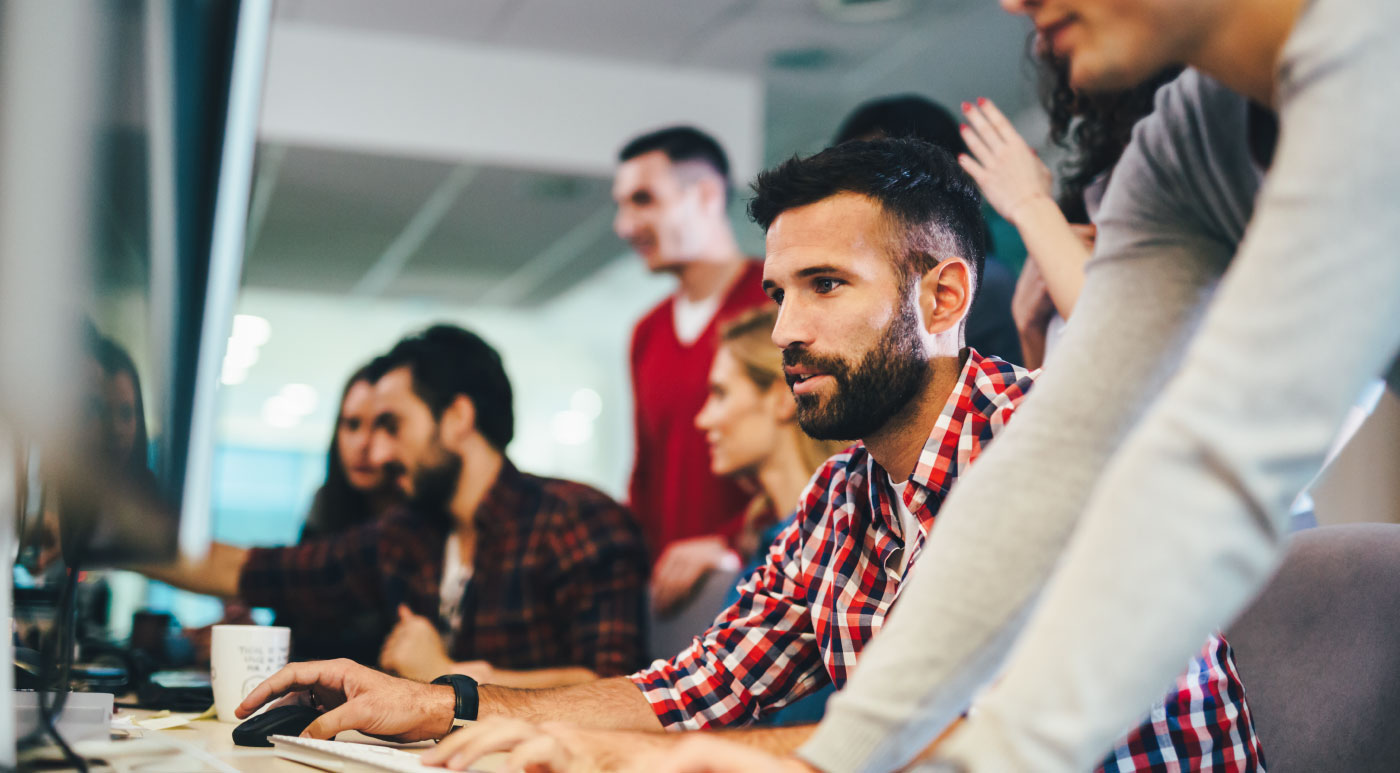 The University of California, Los Angeles has always been a pioneer at the forefront of the information revolution. Founded in 1947, its Institute for Numerical Analysis began researching mathematics relevant to developing high-speed automatic digital computing machinery. Twenty-one years later, the UCLA Computer Science Department was born. 
Operating under the purview of the Samueli School of Engineering, UCLA has a distinguished Computer Science Graduate Program that draws students from around the globe. The school's Master in Computer Science is an MS degree that features a wide selection of courses in fields such as: 
Artificial Intelligence
Computer Science Theory
Computer System Architecture
Computational Systems Biology
Databases (Information and Data Management)
Graphics and Vision
Network Systems
Programming Languages and Systems
The bulk of applicants have a strong background in computer science; however, applicants with a bachelor's degree in another major will still be considered. It is recommended that all applicants have two years of calculus, one year of physics, and a statistics course under their belt.
The degree can typically be completed within five to six quarters. Course requirements include breadth courses and a completed Program of Study, with options for a thesis or capstone project to be completed during the second year. Then, students are assigned "Advanced to Candidacy" status.  
Basic requirements for admission into the program include: 
Holding a bachelor's degree from an accredited college, with at least a 3.0 GPA (3.5 is considered competitive, and the average for admitted students is 3.6) 
A necessary academic foundation for graduate CS coursework
Competitive GRE scores
For international students, meet the minimum requirement TOEFL score (87 on the computer-based test or 560 on the paper-based test) or IELTS score (at least 7.0)
While an MS degree prepares students for careers in the industry, MS applicants also typically demonstrate an interest in developing and applying technical skills and translational knowledge. 
Admission requirements include submission of:
At least three letters of recommendation, preferably from prior professors from the applicant's junior or senior years of undergraduate study
Official transcripts from all colleges ever attended
A statement of purpose, following instructions on the application (Note: The statement will also suffice as a writing sample.) 
GRE test scores
International students – 

A TOEFL score of at least 560 on the paper-based test, or 87 on the computer-based test, with the following minimums in each category: 

Writing: 25
Speaking: 24
Reading: 21
Listening: 17

An IELTS score of at least 7.0
Tests should be current within two years of the date when the application is submitted.
For the Fall 2018 term, the Computer Science program had 2,219 applicants and admitted 240 of them, of which 128 students enrolled. According to the department's FAQ page, the average GPA of the applicants was 3.5, and that of admittees was 3.7. Meanwhile, the average GRE percentiles were: 
Domestic applicants: V: 74; Q: 85; AW: 58
Domestic admittees: V: 83; Q: 91; AW: 71
International applicants: V: 62; Q: 92; AW: 36
International admittees: V: 72; Q:96; AW: 52
UCLA's computer science program attracts many international applicants. The demographics for the MS program show that 41% of MS students hold Chinese citizenship, 25% come from India, and the remaining students come from the United States or another country. 
The school operates a large number of exciting research labs and is ranked No. 13 in Computer Science by U.S. News & World Report. UCLA itself was recently ranked as the No. 2 Public University in the United States in the 2019 Academic Ranking of World Universities!
OTHER NOTABLE PROGRAMS
#11. Carnegie Mellon University
Location: Pittsburgh, Pennsylvania‎
Degree: M.S. in Computer Science
Net Price: $30,847
#12. Texas A&M University
Location: College Station, Texas
Degree: Master's in Computer Engineering
Net Price: $19,118
#13. University of Pennsylvania
Location: Philadelphia, Pennsylvania
Degree: Master of Science in Engineering in Computer & Information Science (CIS/MSE)
Net Price: $26,266
#14. University of California, ​Irvine
Location: Irvine, California
Degree: Master of Science in Computer Science
Net Price: $15,014
#15. University of Washington
Location: Seattle, Washington
Degree: Master of Science in Computer Science
Net Price: $9,765
#16. The Ohio State University
Location: Columbus, Ohio
Degree: MS in Computer Science and Engineering
Net Price: $18,694
#17. University of Virginia
Location: Charlottesville, Virginia
Degree: MS Computer Engineering
Net Price: $17,845
#18. University of Southern California
Location: Los Angeles, California
Degree: Master of Science in Computer Science
Net Price: $36,161
#19. Massachusetts Institute of Technology
Location: Cambridge, Massachusetts
Degree: Master of Computer Science 
Net Price: $18,971
#20. University of Michigan Ann Arbor
Location: Ann Arbor, Michigan
Degree: MS EECS
Net Price: $16,856