Ready to find your ideal master's program?
www.mastersprogramsguide.com is an advertising-supported site. Featured or trusted partner programs and all school search, finder, or match results are for schools that compensate us. This compensation does not influence our school rankings, resource guides, or other editorially-independent information published on this site.
If there's one thing that the infamous 2008 financial recession taught us, it's that understanding economics is important.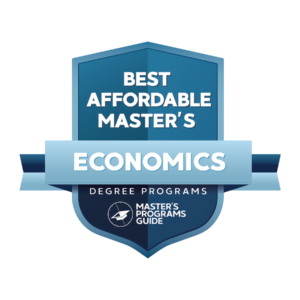 But chances are, if you're interested in pursuing one of the 30 Best Affordable Master's in Economics, you probably already know this.
An economics degree will help you get a better idea of how we all—and how you!—fit into the big financial picture. From understanding the cause and effect of the price of oil to knowing how the housing market influences the country's bottom line, economics is one of the most influential degrees you can study.
Choose to pursue one of these degrees, and you'll gain a unique insight into the world. You'll look closely at individual and community behaviors, analyzing the relationships that exist when it comes to utilizing sometimes scarce resources.
A mixture of social sciences and mathematics, economics is also a philanthropic major at heart. That's something that many people don't realize. When you earn a degree in economics, you can use your skills to improve the quality of life for people in their everyday walks of life. You can look at ways to improve the allocation of resources in the world so that more people have access to food, comfortable housing, education, clean water, and healthcare, for example.
As an economist, you'll gain a perspective on the world that will help you notice things that other people miss—or that they might take for granted. You'll be able to evaluate the consequences, both intended and unintended, of social policies and practices that many other people are blind to.
Let's not forget the job opportunities, either. Graduates of economics programs have a wonderful chance of finding jobs within six months after graduating and they tend to earn slightly more than their fellow graduates of other majors, too. You can work in all kinds of fields, including research, banking, business, government, financial services, consulting, public policy, nonprofits, and much more.
Economists regularly work as consultants, financial managers, public policy analysts, researchers, and much more. A bachelor's degree is often all that is needed for initial entry in these fields. However, once you start working, you're likely to find that your career opportunities are somewhat limited with just an undergraduate degree.
That's where a master's will come in handy. It will not only allow you to get your foot in the door more easily but it will also help you move your way up through the ranks to a higher-paying, more leadership-focused career.
Don't let the price of a graduate degree scare you. While it's true that earning a master's degree is a significant financial undertaking, you don't have to bury yourself under a mountain of debt in order to go to school. There are plenty of financial aid opportunities out there for aspiring master's students in economics—and lots of affordable programs to choose from, too.
It all comes down to knowing what to look for. If you're interested in reading more about the most affordable master's in economics, you've come to the right place.
See Also: 10 Best Economics MBA Programs 
Common Application and Admission Questions
You might not think about economic theory every second of every day, but chances are, if you're thinking about applying to a graduate program in economics, it's a subject that's weighing heavily on your mind. Admissions to these kinds of programs can be somewhat variable and at times, idiosyncratic, but ultimately, being successful with your application will come down to conducting some introspection into what you want to get out of your career.
What are your academic goals and aspirations? What kind of budget do you have for pursuing your degree? Do you want to be able to pursue research opportunities or internships while you're enrolled? All of these are questions you must answer before you come up with a list of the schools to which you'd like to apply.
That's because each master's in economics, though similar in its content and structure, will differ in terms of optional concentrations, extracurriculars, and research opportunities available. So, too, will each program differ when it comes time to apply. Look for programs that offer concentrations or areas of specialization that match your goals. For example, if you know you want to work in financial management, it would be smart to only apply to programs with finance concentrations.
You should also consider whether you plan on using your master's degree as a jumping-off point for doctoral study. Some schools don't offer terminal master's degrees in economics. Others lay the groundwork for pursuing a Ph.D. in economics while others are more quasi-professional programs.
Consider doing some research into the professors who teach in the program to which you are interested in applying. What kinds of research interests do they have? Do any of these match your own? It's important that you clearly understand each school's mission and are able to find instructors with similar research interests to your own, particularly if you plan on pursuing doctoral research or study later on.
Don't get too carried away in making your list of schools to apply to. Although it's smart to have a comprehensive list that includes a mixture of safety, reach, and target schools, applying to more than four or five universities will be a drain on your resources—both in regard to your time and your wallet.
Remember, those application fees add up!
Once you've figured out where you want to apply, it's time to look into the unique application requirements of each institution. Often, a bachelor's degree in economics is not required, but you may be required to have some undergraduate coursework in these topics, such as in statistics, macroeconomics, microeconomics, and calculus. Expect to be asked to meet certain academic cut-offs, such as having a minimum GPA of 3.0 on a 4.0 scale, too.
When you submit your application, you will likely be asked to provide things like letters of recommendation, a resume, transcripts, and a statement of purpose. Most programs also ask that you take the GRE or GMAT prior to applying, too.
Admissions to these programs can be competitive. Make sure your grades and test scores are up to snuff before you start submitting applications. The extra effort will be worth it!
See Also: 10 Best Affordable Master's in Accounting
What About Financial Aid & Scholarships?
With a master's degree in economics, you'll have no shortage of career options—by now, that should be abundantly clear! But what about when it comes to paying for your degree?
Fortunately, college- and government-based financial aid, scholarships, and loans can make pursuing your degree a little easier. One of the biggest benefits of most of the degrees we've included in our round-up is that almost all of them can be completed online or in a part-time fashion.
Because of this, you may not have to leave your current employment. Not only can this make earning a degree more convenient, since you can take classes on the weekends and during the evenings, but it can also save money because you won't have to sacrifice a year's worth (or more!) of income.
Before you start exploring the cost of college, the first thing you need to do is to complete the FAFSA, or the Free Application for Federal Student Aid. This form will take into consideration your earnings and assets, or your parents' if you still live at home and are a dependent.
The results from the FAFSA will be used to determine how much you can be expected to reasonably pay for your degree—and from there, financial aid is awarded and issued. For graduate students, the options tend to be a bit more limited than they are for undergraduate students, but that's not to say that you won't receive anything. That's why it's so important that you take the time to fill out the FAFSA, even if you think you might not qualify.
Many schools offer university and presidential fellowships or scholarships. These may consist of full or partial scholarships and be awarded in the form of tuition remissions or monthly stipends. In some cases, you may be expected to perform certain duties, for instance, teaching a class or engaging in a research position with a faculty member. These awards are beneficial not only because they can provide significant financial relief, but also because they can provide you with invaluable work experience.
There are some grants available to graduates students, too, along with loans and work-study awards. Although graduate students are not eligible to apply for the Federal Subsidized Loan Program, you can apply for Federal Perkins Loans and Federal Unsubsidized Loans. Both of these must be repaid but offer significantly lower interest rates, in most cases, than do private loans. While student loans should be used as a last resort, they can still offer a solution when it comes to paying for school.
Many schools are also part of the Yellow Ribbon program. This is a program designed for veterans who wish to receive financial aid and tuition remission for going back to school. It's worth checking in with your school's financial aid department to see if they participate, and if so, what you need to do in order to be eligible. 
See Also:
How Much Can I Make With an Affordable Master's in Economics?
After completing your affordable master's in economics, you'll have plenty of career paths to choose from. Because of this, your expected salary can be a bit variable.
One of the most common career paths that students choose to follow is to become an economist. Economists work in all areas of the federal, state, and local government. You'll work to collect data about the economy (either the federal, state, or local, depending on where you work) along with information about prices, wages, productivity, and employment. You might project spending needs or give policymakers vital information on the economic impact of the laws they pass.
As you might expect, your potential earnings as an economist with a master's degree will be much higher than those you would enjoy if you only had a bachelor's degree. The average salary for an economist is $105,020 per year, or $50.49. Even better, according to the Bureau of Labor Statistics, these jobs are in high demand, with an expected increase of available jobs of 14% by 2029.
Another potential career you might consider is an actuary. Actuaries are responsible for analyzing financial costs of risk and insecurity, using tools in statistics, financial theory, and mathematics to help them analyze these risks. You might work with clients and businesses to develop policies that minimize their risk.
A career as an actuary might sound dull, but the reality is that these jobs are in incredibly high demand. The Bureau of Labor Statistics anticipates a growth of 18%, more than three times the national average, for jobs in this field by 2029. You'll earn a respectable wage in this position, too, with the average actuary bringing in around $108,350 per year.
Next up is a potential career as a data scientist. This is a good option for professionals who can't decide whether a pathway in technology or in economics is a better choice. As a data scientist, you'll model, build, and manipulate the many data sets used by everyone to monitor financial measurements. You could work for a government agency or a private business.
Whichever you choose, this kind of career choice, too, will yield positive results when it comes to salary potential. You can expect to earn a wage of $122,840 per year or more and enjoy a job outlook of 15%—again, an outlook that's much higher than the national average.
A final career path for you to consider is in working as a statistician or econometrician. In this kind of job, you'll use major statistical methods to gather and analyze data, using that information to solve real-world issues in science, engineering, business, and many other fields. This field is one of the fastest-growing in the country, driven by the more widespread use of statistical analysis to inform everything from business to healthcare decisions.
Of course, you can expect to really bring home the bacon in this field, too, with the average statistician bringing in around $92,030, according to the Bureau of Labor Statistics yet again.
What Are the Best Affordable Master's in Economics Degrees?
We know that you have educational goals that you're itching to pursue, but you may not know where to start. The editors of Master's Programs Guide utilize a unique ranking methodology based on the following five aspects:
25% Overall Degree Affordability: Average cost of undergraduate and graduate tuition per school
25% Graduation Rate: Number of students who start at the university and actually finish there
20% Earnings Potential: Average mid-career salary of school alumni
20% Selectivity: The number of students who apply versus the number who actually get accepted
10% Online Graduate Offerings: The number of programs offered online in each department
At Master's Programs Guide, we strive to do our best to guide you and your family toward a fruitful academic career. The pursuit of knowledge is a noble one, and we want to help you reach your goals.
Online Masters of Arts in Economics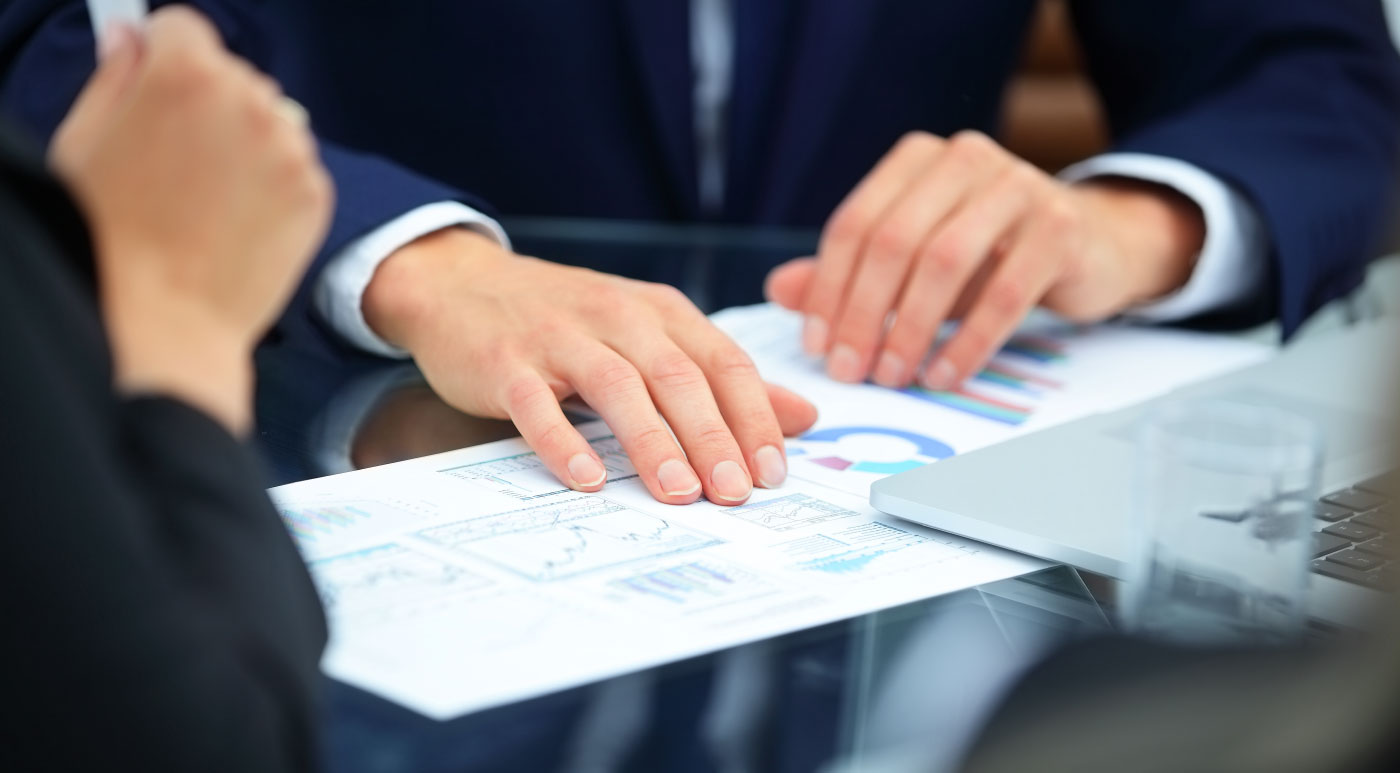 The online Master of Arts in Economics has a unique applied economics specialization that you're sure to love. This program will help you build the credentials, knowledge, and analytical and communication skills you need to make an impact as an economist. You'll take classes in the heart of Washington, D.C., the capital of our country and a city that's often viewed as being the epicenter of economic policy.
The program is policy-oriented and includes hands-on statistical work, with a curriculum that is heavily influenced by its location in the capital. You'll gain valuable connections to the organizations and people who are most influential in the modern global economy. You'll learn how to utilize models to predict changes and develop clear research questions and also how to employ specific statistical tools to test those questions.
Through this program, you will also learn how to use cutting-edge statistical software tools to analyze data. An example is Stata, one of the most significant programs used in the industry today. You will learn from esteemed scholars and practiced economists whose accomplishments in research and in the real world have skyrocketed them to the pinnacles of their careers.
The faculty here will guide you as you engage in real-world problem demonstrations, interactive documentary and media-style case studies, and more. Faculty here are regularly cited by CNN, The Boston Globe, The Los Angeles Times, and The Peninsula, along with being published in some of the most prominent peer-reviewed industry journals.
You will take core classes such as Macroeconomic and Microeconomic Theory along with Applied Econometrics. You may also be able to take electives in things like Labor Economics and Survey of Economic Development, completing 10 courses that are eight weeks each, or 30 total credit hours of study.
You can earn your degree in less than two years. In fact, most students in this program graduate in just 20 months, allowing you to qualify for an economics job even faster. In fact, 96% of program graduates are either working in the field, in graduate school, or both within just six months.
As a result of all of these features (and more), this program is highly ranked by The Princeton Review and U.S. News & World Report. American University has received top marks as being a leading school for veterans and a Best National University, along with being a Best Value School.
Let's not overlook its affordability, either. In addition to being ranked a best value school with an excellent return on investment, this school also offers low tuition rates and extensive financial aid. As long as you are enrolled at least part-time, you'll be eligible for financial aid such as student loans.
To apply, you will need to have a bachelor's degree from a regionally accredited university or college. Coursework in calculus is also required in order to apply. GRE test scores are not required but the school does accept up to six credit hours of graduate work from another institution if you wish to transfer in previously earned credits.
Master's in Economics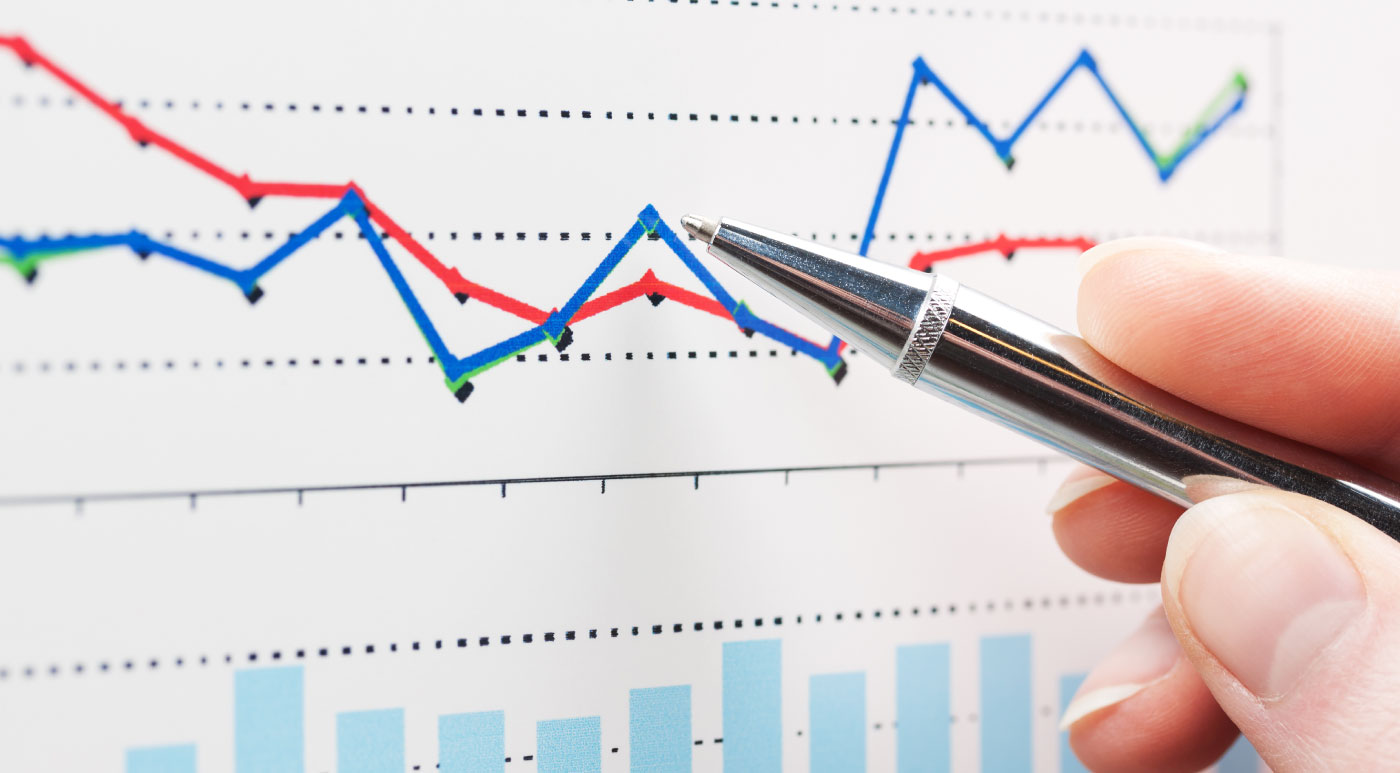 As the seventh-largest public university in the United States, it probably won't surprise you to learn that the University of South Florida has some of the most extensive research opportunities. It's ranked among Doctoral Universities-Very High Research Activities and, according to the National Science Foundation, spent more than half a billion dollars on research and development in 2019 alone.
Because of this, you'll have ample access to research and career resources when you decide to become a student here. This school, which has campuses in Tampa, St. Petersburg, and Sarasota-Manatee, has programs of study in more than 180 different fields. However, the economics major is one of the largest, the most popular, and the most distinguished.
The Department of Economics at the University of South Florida has two different graduate degrees in economics for you to explore. One is the Master of Arts in economics and the other is the Doctor of Philosophy. Both are taught on-campus in Tampa and taught by the same group of faculty—all of whom hold a Ph.D. in economics from some of the country's top universities.
A 30-credit hour program, the Master of Arts is a non-thesis program that will prepare you for work in both quantitative and theoretical economics. You'll be able to tailor the program to your unique interests as you prepare for a career in research, business or government. If you aren't sure whether to pursue a master's degree or a Ph.D., don't worry—the master's offers the perfect preparation for doctoral study in economics later on.
The master's degree includes 12 hours of required coursework, 12 hours of elective coursework, and up to six hours of coursework from outside of the economics department. You will take required classes like Microeconomics, Macroeconomics, Mathematical Economics, and Econometrics. Then, you can choose from a variety of elective courses such as Public Sector Economics, International Trade, Urban Economics, Economics of Health Care, and many more.
Although the elective offerings vary each semester depending on which faculty are teaching which courses, you will have a great deal of freedom to choose classes as they fit with your unique career goals.
This affordable program is paired with generous financial aid opportunities. The Department of Economics offers a number of masters-level teaching assistantships. These awards offer a tuition waiver along with a generous salary. Though they are competitive, they can be renewed each semester as long as you are in good academic standing.
To apply, you will need to submit GRE scores from within the last five years. It is important to note that GMAT scores cannot be used as a substitution. You should have a GPA of 3.0 or better in the last 60 hours of undergraduate work. You can apply either in the fall or in the spring. You will need to provide official transcripts, an application fee, and your GRE scores.
Master's in Economics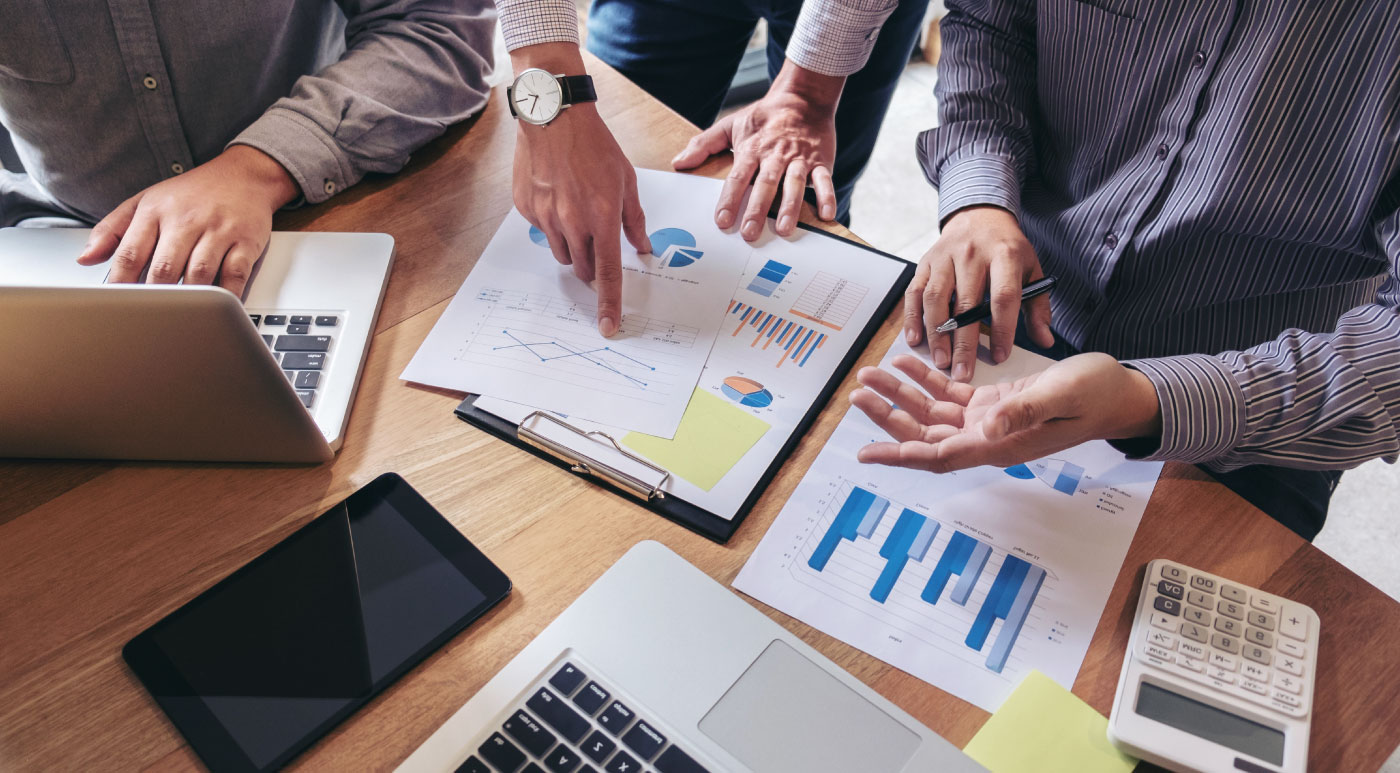 Located in Lubbock, TX, Texas Tech University is a public research university that first opened its doors in 1923 as Texas Technological College. Although the school was renamed to the public university it is known as today, the school nevertheless holds strong to its professional and technical roots.

Here, you'll find majors of study in more than 150 different fields. These are spread out among 13 colleges and more than 60 research centers and institutes. The school is best known for its research and innovation in fields like epidemiology, atmospheric sciences, grid computing, and nanophotonics, but you'll also find extensive programmatic and research offerings in economics and other business-related fields, too.
The Master of Arts in economics at Texas Tech requires the completion of 12 courses or 36 credit hours of study. There are both thesis and non-thesis options available, depending on your preferences. If you choose not to complete the thesis, you will complete a comprehensive written examination instead.
In addition to these final requirements, you will also take course classes such as Macroeconomic Theory and Policy and Macroeconomic Analysis.
Let's not forget about all the opportunities you'll have to get involved on campus, either. In addition to ample research offerings, Texas Tech is also well-known for its athletics. The Texas Tech Red Raiders are charter members of the Big 12 Conference, competing in Division I for all of their varsity sports. You'll find plenty of other student activities and extracurriculars here, too. In fact, there are more than 516 clubs and organizations for you to choose from at Texas Tech!
Although most students live on campus here, that's not always necessarily true for graduate students. The Master of Arts in economics is perfect for individuals who want to study part-time or from a distance. Regardless of whether you live nearby or not, the program will provide you with some of the best opportunities to become engaged in the local community.
In addition to all of the extracurricular opportunities and student resources already mentioned, Texas Tech has an impressive alumni network. Although most of the university's students are from the southern portions of the United States, the school has a student body that represents all 50 states and more than 100 countries. Alumni of this program and others have gone on to impressive careers in business, medicine, sports, education, science, government, entertainment, and more.
Texas Tech University is known for offering a high quality of education at an affordable price. You can apply both for merit scholarships and competitive graduate assistantships, in addition to other financial aid you'd find at most institutions, like student loans.
Ready to apply? You will need to submit GRE scores as part of your Graduate School application. These scores are required regardless of whether you are applying for the thesis- or non-thesis track. You Will also need to submit official transcripts with your application. When you apply, your materials will be forwarded to a panel of department faculty members to review your application and decide whether you are qualified for admission and, in many cases, financial funding.
Online Master's in Business With an Emphasis in Economics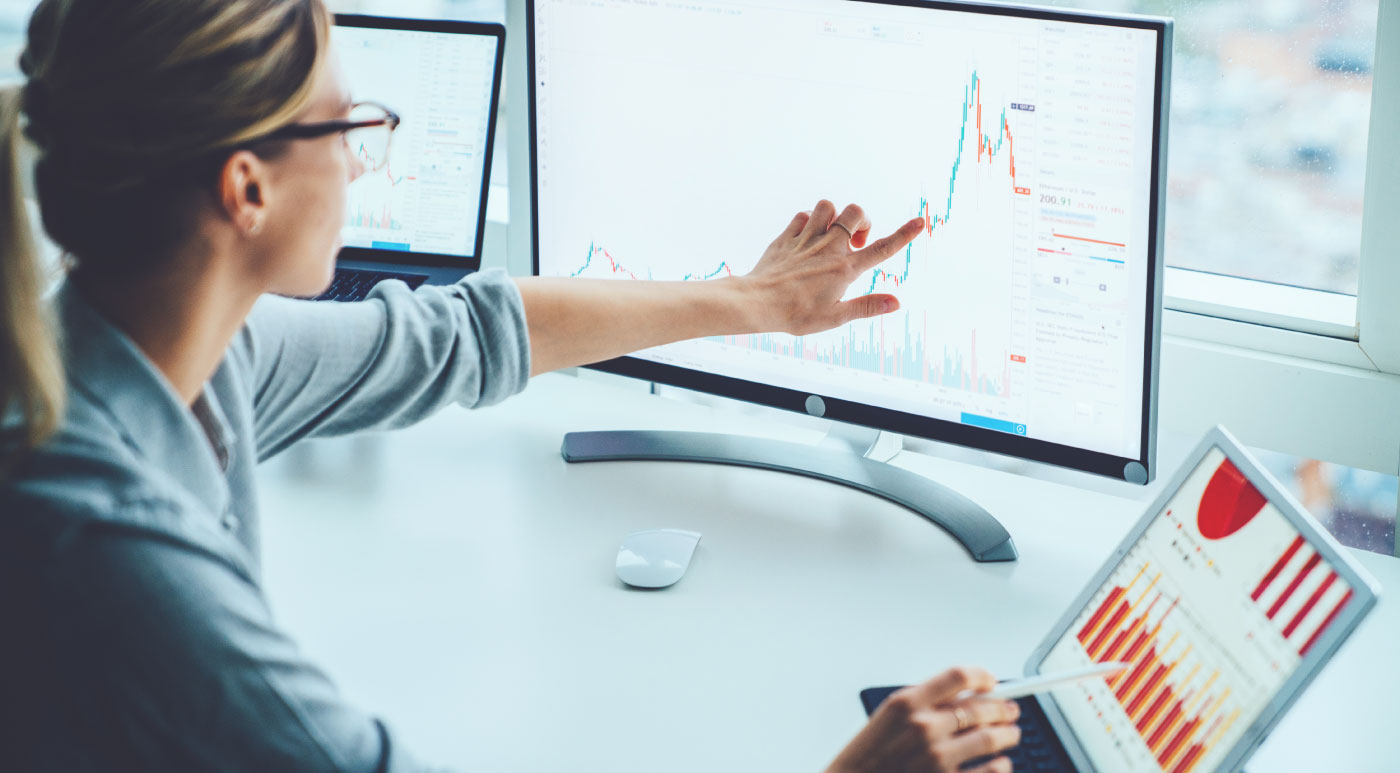 Seattle University is a private Jesuit university located in Seattle, WA. The largest independent university in the Northwest, it is home to more than 7500 students spread out among undergraduate and graduate programs in eight different schools.
The online MBA at Seattle University has multiple concentration areas for you to choose from, including the one in economics. This emphasis includes a number of three-credit graduate courses that will help you build your skills and professional network in economics. Some required courses include Professional Quantitative Analysis, Managerial Accounting for Organizational Leadership, Corporate Financial Management, and the Domestic and Global Economies.
The degree is offered by the Albers School of Business and Economics, a division that is known for its accreditation by the Association to Advance Collegiate Schools of Business. This accreditation is given to less than 5% of all of the world's business schools and to less than a third of those in the United States.
You'll take courses to help build your skills in general business as well as in economics, such as Building Internal and Community Stakeholder Relationships, Enterprise Financial Performance Analysis, Creating Value Through Marketing and Operations, and The Domestic and Global Economies.
A flexible program, it can be completed on a part-time basis and consists of 54 credit hours of study. Although most classes are offered entirely online, there is one residency retreat that you must complete, which is offered each quarter. You can complete your degree in just two and a half years with four potential start dates to choose from. Each quarter only lasts ten weeks, too, so you won't feel like you're being forced to give up the rest of your life in order to complete this degree.
The program's curriculum can be completed entirely online (with the exception of the one residency) or you can choose to study abroad. Course subjects and locations vary each year, but past trips have included the European Union, Italy, Peru, and China.
Ranked as one of U.S. News & World Report's Best Value School, this program features affordable tuition and a solid return on investment. You'll have the opportunity to work for major companies like Boeing, Amazon, Microsoft, Nike, and more, with Seattle University alumni positioned in just about every sector of the industry. You'll enjoy low tuition rates of just $895 per credit hour with fee waiver and financial aid opportunities available.
To apply for a program, you'll need to have a GPA of 3.0 or higher on a 4.0 scale along with two years of professional work experience. You may be eligible for probationary admission if you are able to complete the first 12 credits of this program with a GPA of 3.0 or higher. When you're ready, submit an online application, a $55 application fee, and a resume demonstrating your work experience. You'll also need to provide optional GMAT or GRE test scores and an optional personal statement.
Online MBA in Economics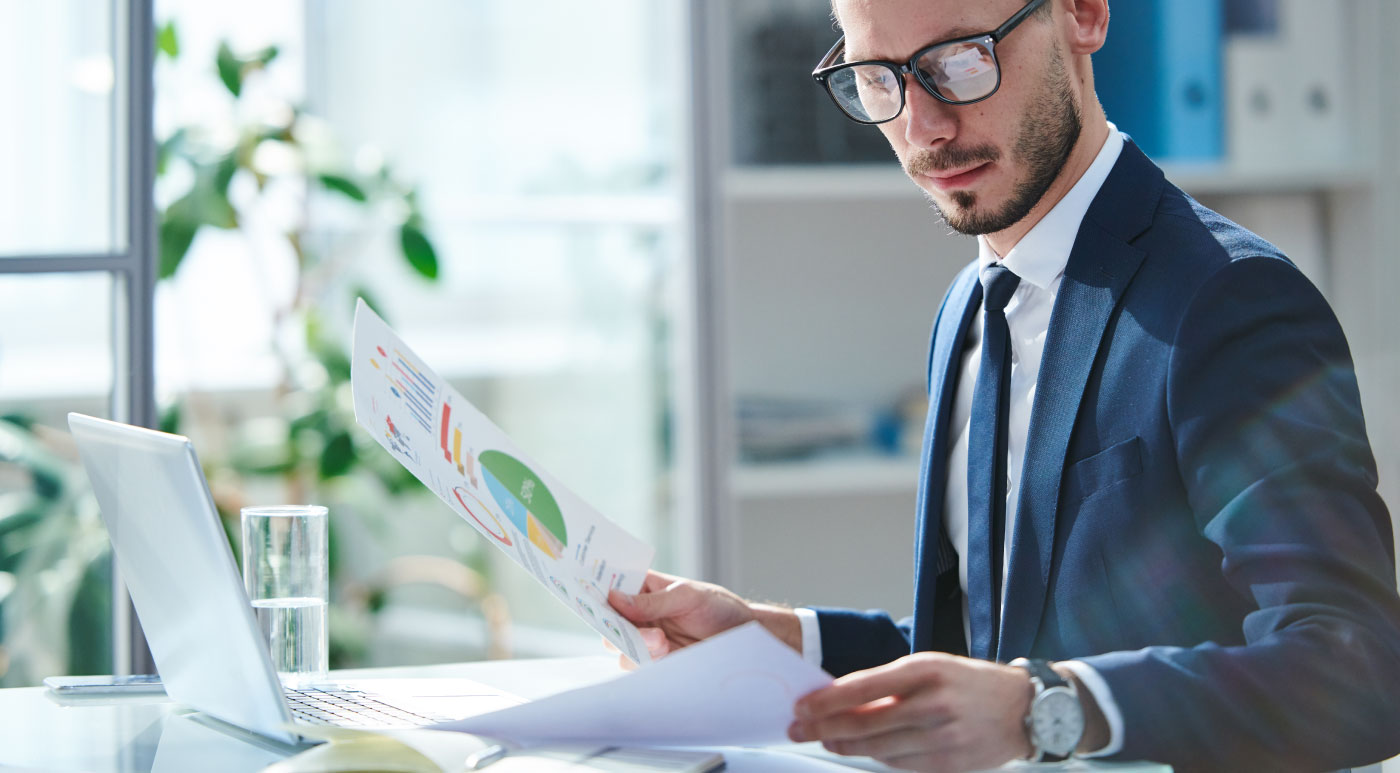 As one of the oldest universities on the West Coast, the University of Washington-Seattle has a reputation for providing quality education to students from all over the country. Originally opened to help boost the city's economic development following the formal founding of the city, the University of Washington-Seattle now offers programs to more than 47,571 students.
The online MBA in economics at the University of Washington-Seattle is offered by the Foster School of Business. A work-compatible degree, it can be completed in just two years and is highly interactive, designed for working professionals who want to learn from the same high-caliber instructors who teach in the on-campus MBA without having to sacrifice their many other life commitments.
Ideal for the working parent or young professional, this highly interactive degree is offered 95% online and just 5% on campus. You'll complete 62 total credit hours of study and study in a cohort of 86 other students. The entire cost of the program is just $78,000, making this a good value among comparable MBA programs.
It truly offers the best of both worlds when it comes to earning a master's degree. While you can choose to take most of your classes on campus, the program also lends you the ability to network with your peers by spending one three- to five-day session on campus each semester, too.
You'll have access to a variety of experiences to help you enjoy your experience and accelerate your career. From virtual team simulations to podcasts and even optional international study tours, this program offers it all. You will also have access to a hands-on, interactive career management team who will support you throughout every step of the way with workshops, training coaching sessions, speaker series, and more.
A highly affordable program, it costs just $78,000 for the entire program (much less than the cost of pursuing an MBA anywhere else, in fact). Your fees don't just cover tuition. They also cover all textbooks and required digital course materials, meals while on campus, technical and career support, social functions and networking events, and more. There are plenty of financial aid opportunities available, too, including Graduate University Grant programs like the Husky Promise program.
To apply for admission to this program, you will need to have a strong aptitude for business and a commitment to managing online coursework. You'll need to apply in one of three admissions cycles in February, April, or July and have at least three years of post-baccalaureate work experience. Plan on taking the GMAT and submitting high school transcripts, too. The GRE can be used as a substitution for the GMAT and a bachelor's in business or economics is not required. In some cases, you may be asked to complete an interview with a member of the admissions team, too.
Master of Arts in Behavioral Economics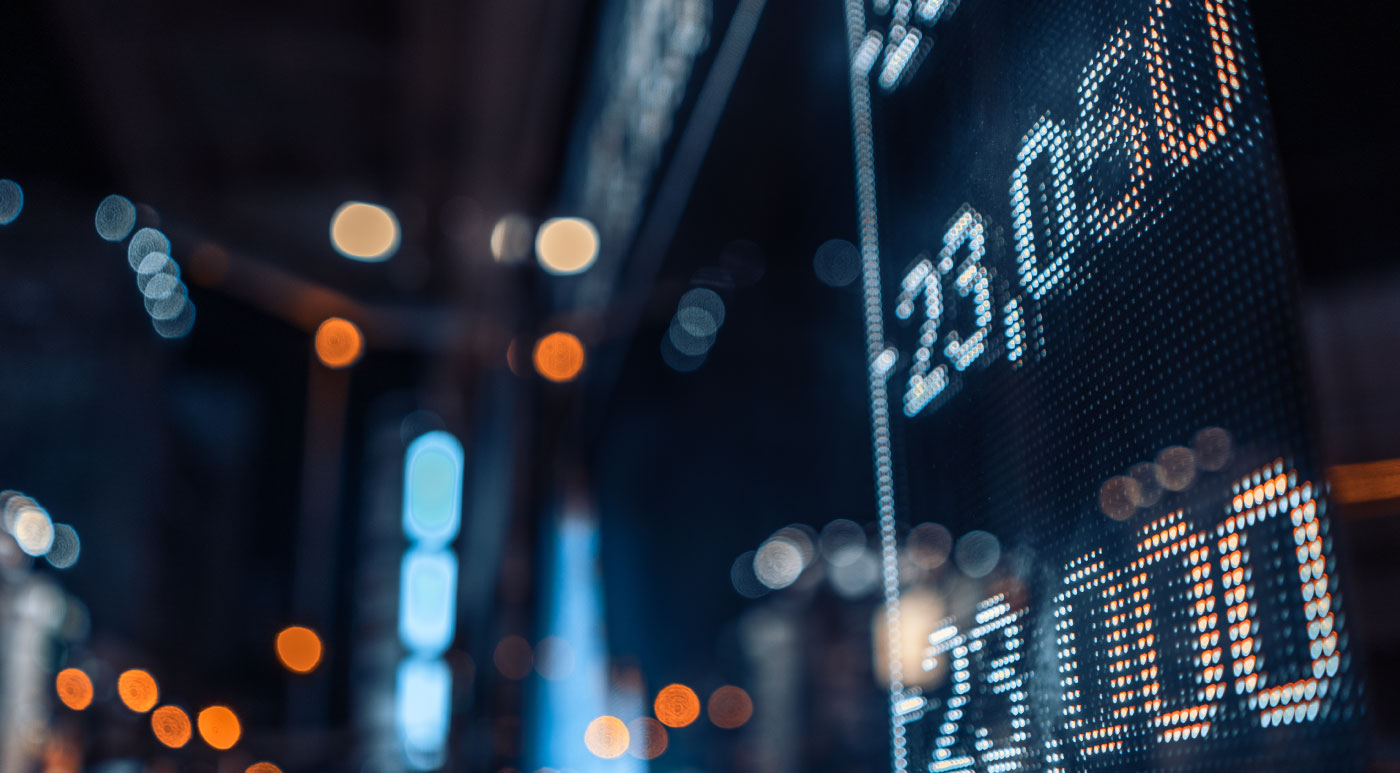 The Chicago School of Professional Psychology, also known simply as The Chicago School, is a private college with a main campus in Chicago, IL. Despite what its name might lead you to believe, this college isn't solely committed to providing programs in professional psychology. Instead, this school also offers degrees in everything from business to nursing, education to health services, and everything in between.
Founded in 1979, this school has multiple campuses outside of Chicago, too. You can choose to study in Washington, D.C., Dallas, New Orleans, Irvine, and Los Angeles. With more than 5,700 students, this school originally opened its doors in 1979 with the goal of educating aspiring psychologists and educators but now offers so much more.
The Master's in behavioral economics is an online, full-time program that takes most students just two years to complete. It's a phenomenal alternative to the traditional MBA, allowing you to truly benefit from the best of both worlds. You'll learn core business applications like marketing, consumer behavior, human decision-making, and more.
The beauty of this program is that you can enroll full-time without having to abandon other life commitments, such as caring for children or attending a full-time job. You'll be able to study topics like consulting, cognitive psychology, public policy, game theory, economics, social psychology, and more. You will graduate with a unique skill set and a strong understanding both of social and consumer behavior as they relate to all sectors, including politics and business.
Curious about the classes you'll take? We don't blame you—this is a truly one-of-a-kind program. You'll take classes such as Brain and Behavior, Consumer Motivation, and Choice Architecture, just to name a few. Your courses will integrate financial literacy, consumer psychology, and public policy along with the core elements of economics that you'd expect from such a high-caliber program.
Of course, before you graduate, you'll be able to participate in your fair share of experiential opportunities, too. From a final capstone project consisting of a final journal article and fieldwork to fieldwork hours that will let you apply the principles of behavioral economics to a major socioeconomic program, this degree truly offers it all.
An affordable program, this degree offers low tuition rates along with generous financial aid. As a graduate student, you don't have to worry about not being able to afford tuition, as there are plenty of opportunities you can apply for.
When you're ready to apply, you'll need to submit an online application form and a $50 application fee. A resume or CV are required, as is a personal essay that addresses the specialization for which you are applying. You will also need to submit college or university transcripts.
Master of Financial Economics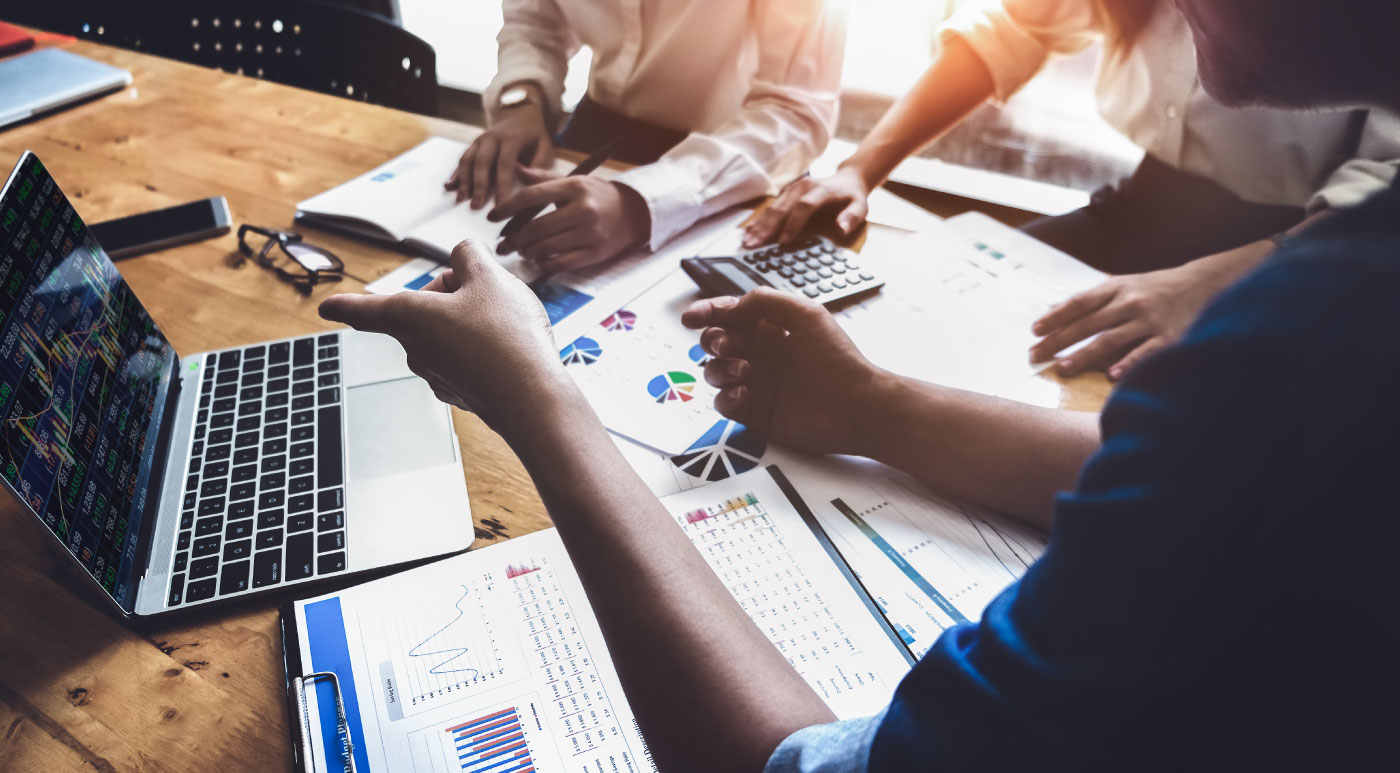 Though it is a smaller branch of Ohio University, enrolling just 1,479 students as of 2019, Ohio University's Chillicothe campus was the first regional campus in the state and the first of Ohio University's regional campuses.
Here, you will find a variety of programs that are geared toward traditional college students and what the school deems "new traditionals," adults who are pursuing further education later in life. With a liberal open admissions policies and a flexible array of course schedules and times, this school is a wonderful choice for the busy working professional.
The Master of Economics at Ohio University's Chillicothe Campus is a unique degree that will prepare you for a variety of careers, including those in banks' trust departments, pension funds, brokerage firms, insurance companies, hedge funds, mutual funds, and more. It is a participant in the CFA Institute University Affiliation Program too. This will enable you to pursue the Chartered Financial Analyst credential, the credential of choice for more than 31,000 investment firms around the world.
As a result, the curriculum of this program is closely tied to those standards and will help you prepare for the CFA Program exams. You will also have access to a number of CFA Program Awareness Scholarships.
Ranked as one of the top 50 business schools in the United States by Business Week, the College of Business at Ohio University-Chillicothe employs faculty who prepare students with the skills they need for success. Not only do students who complete the program perform well above the national average on the chartered financial analyst exams, but they also have exceptionally high employment rates post-graduation, too.
You'll take a variety of innovative, interdisciplinary courses in this program, including Corporate Finance, Financial Derivatives, Econometrics, Quantitative Analysis in Financial Markets, Macroeconomics, and more. This degree is a STEM-designated program that makes it perfect for international graduate students, too.
You won't have to worry about paying an arm and a leg in order to go to school here. There are numerous tuition scholarships available, including a unique Graduate Recruitment Scholarship. This Graduate Recruitment Scholarship includes a parietal tuition scholarship and a small stipend of $975 that can cover the rest of the tuition. In return, you'll work five or six hours per week for the department, allowing you to gain hands-on experience in your field and afford the cost of an education.
If this program isn't quite the right fit for you and your professional goals, don't worry. Ohio University also offers a Master of Arts in applied economics. This program will prepare you for work in research, government agencies, and academia.
To apply for the Master of Financial Economics, you'll need to have a minimum GPA of 3.0 on a 4.0 scale. Be prepared to submit transcripts and three letters of recommendation. You'll also need to provide a personal statement and a resume but test scores on the GRE or GMAT are not required.
Online Masters Economics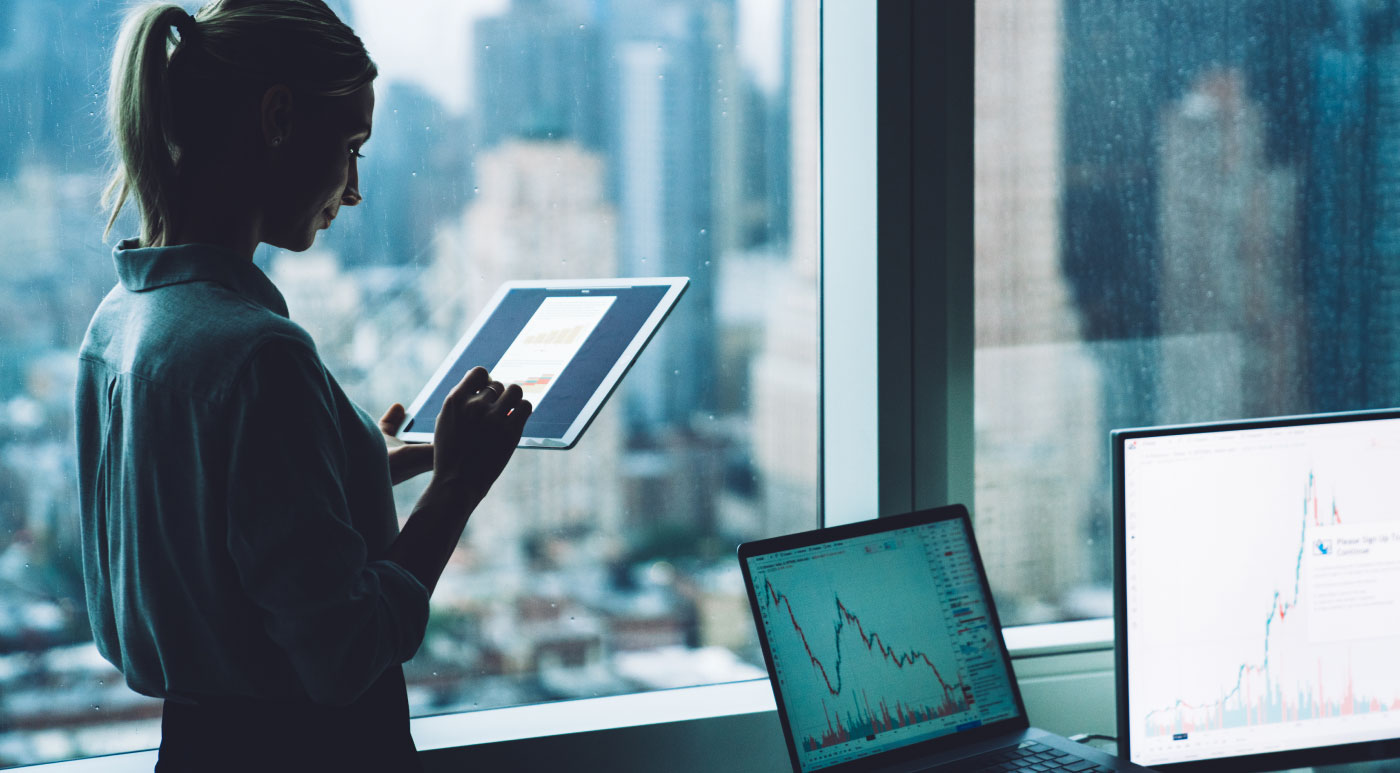 A private Catholic university, the University of Detroit Mercy was founded in 1877 and sponsored jointly by the Religious Sisters of Mercy and the Society of Jesus. This school is the largest Catholic school in Michigan and actually has three campuses, though the main campus, of course, is in Detroit. You'll be able to choose from more than 100 different majors in fields like engineering, nursing, psychology, liberal arts, business, and of course, economics.
Here, you'll find plenty of ways to get involved—and to make the most of your time in school. Not only does the school sponsor more than a dozen different NCAA Division 1 level varsity sports for women and men, but it also is home to a number of research centers and institutions. One example is the Center for Social Entrepreneurship. Here, you'll be able to work to create "social good" within the local community, working with social organizations as you help them pursue other business goals.
Of course, you'll find the traditional round-up of other extracurriculars here, too, such as Greek life, clubs, and honor societies. There's plenty to choose from—and that's without even considering all of the exciting classes you'll be able to take as part of your master's degree. Even if you choose to study online, as is an option with the economics degree, you'll be exposed to all kinds of new events, activities, and ideas.
The Master of Arts in economics at the University of Detroit Mercy is flexible and will provide you with the skills you need for a future career in applied research or in eventual doctoral study. It has a strong liberal arts foundation and will give you a deeper knowledge of history, institutions, and other forces that are at work in the world economy.
Because its curriculum is so flexible, it will enable you to pursue an additional concentration or to blend a concentration for a more academically oriented program. You will complete 30 credit hours of graduate education including those in subjects like Economic Ideas in Perspective, Labor Economics, Theory of International Trade, and Economic Analysis of Enterprises. Of course, you'll also be able to take a number of electives and to complete a final thesis project, too.
This program has racked up a ton of accolades. In addition to being named one of the best masters of financial economics programs by TFE Times, it's also regarded as a top college for economics in Michigan by Zippia. You won't need much to complete the program—just a computer to complete your classes and a willingness to learn!
Though the tuition of this program is by no means astronomically priced, you'll find that taking classes online as opposed to on-campus will help you realize an even more substantial cost savings. In fact, you'll pay just $581 per credit hour!
To apply, you must have a bachelor's degree from a regionally accredited college with a cumulative GPA of 3.0 or higher. Although you don't have to have a background in economics to apply, you may be expected to complete certain prerequisite courses in some cases.
Online Master's in Science Commerce and Economic Development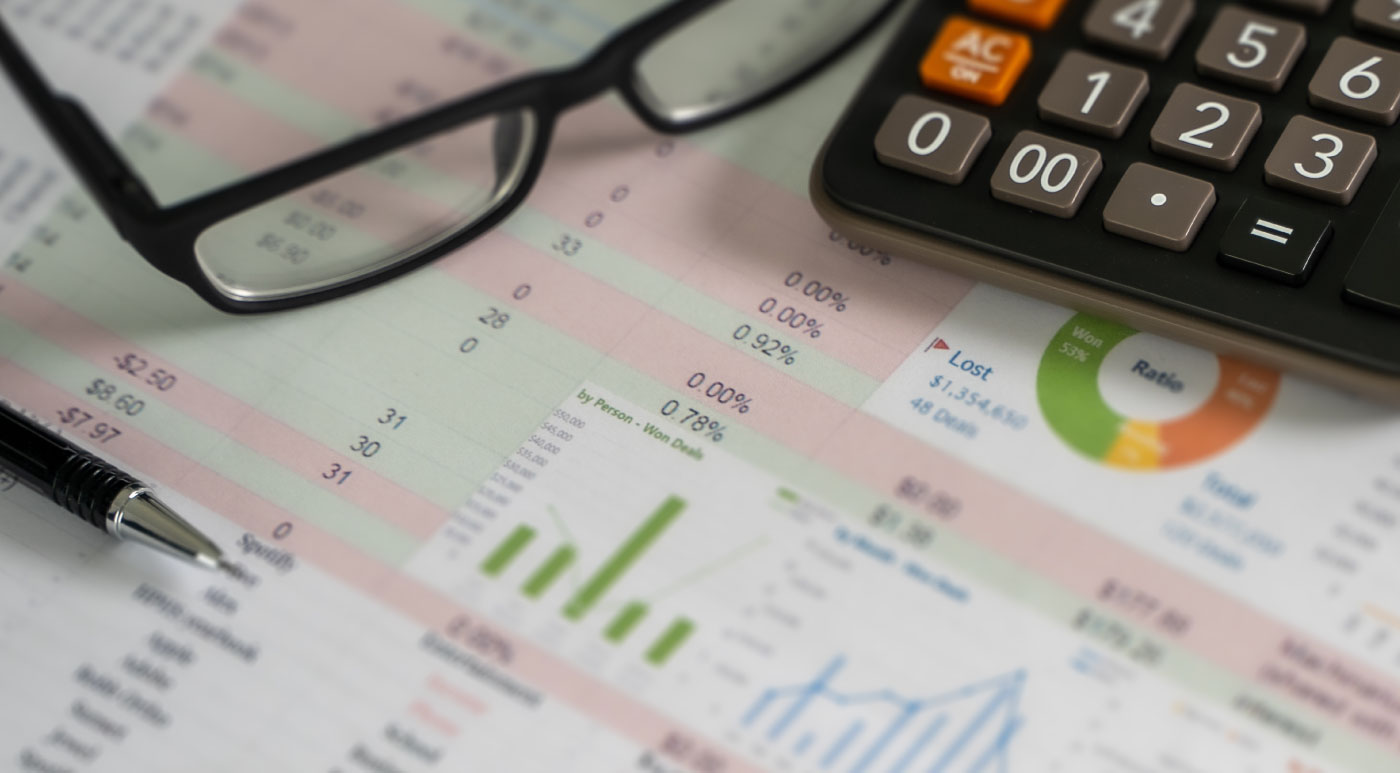 Founded in 1898, Northeastern University is a private institution located in Boston, MA that specializes in offering graduate and undergraduate programs on its main campus in Boston as well as on its regional campus in San Francisco, Charlotte, Seattle, San Jose, Toronto, and Portland. Here, you'll join a population of more than 27,000 fellow learners who are interested in learning more about what it means to be a Northeastern "Paw"—and in pursuing the school's motto of "Light, Truth, Courage."
You'll find all the light and truth you need in the Master of Science in commerce and economic development here. This program, offered by the College of Professional Studies, is available entirely online and can be completed in either a full- or part-time capacity. This degree is a STEM-designated program that combines leadership, economics, technology, and even public policy for a truly all-encompassing degree that will prepare you for work in either the private or public sector.
This program addresses the new nature of the modern globalized, borderless economy. Not only does this new economy present new opportunities, but also new challenges—and this degree's curriculum will teach you how to address them all. A fully remote program, it will position you for work in government, nonprofit work, international organizations, universities, the private sector, and more.
You will take a variety of hands-on, interdisciplinary courses such as Applied Econometrics, Mathematical Methods for Economics, Commerce and Economic Development, and Applied Microeconomic Theory. You will also be able to complete up to 14 quarter hours in subjects like Sustainable Economic Development, Law and Economics, and Global Corporate and Social Responsibility. There's even an optional concentration in economic analysis you can tack on to your degree!
Faculty who teach the courses in this program represent a wide swath of professional practices and fields, with expertise in everything from biomedical science to finance, education, and even the military.
The program includes a final capstone project that will prepare you for research work as well as for the CFA Institute Level I Exam. It is a transfer-friendly program that will award you 10 credit hours for previously completed coursework, allowing for up to a 22% savings in overall tuition costs.
An affordable degree, this program includes ample financial aid and low overall tuition. The average student receives around $3500 in financial aid, making this a good option if you don't want to go into debt to earn your graduate degree.
Best yet, when you decide to study at Northeastern, you'll gain access to a global network of more than 3,350 employer partners and 255,000 alumni. You will participate in a powerful experience-based learning model that will allow you to acquire relevant skills that you can put into practice immediately.
To apply, you will need to complete an online application along with a statement of purpose. Submit a professional resume and undergraduate transcripts along with two letters of recommendation.
Online Master's in Economics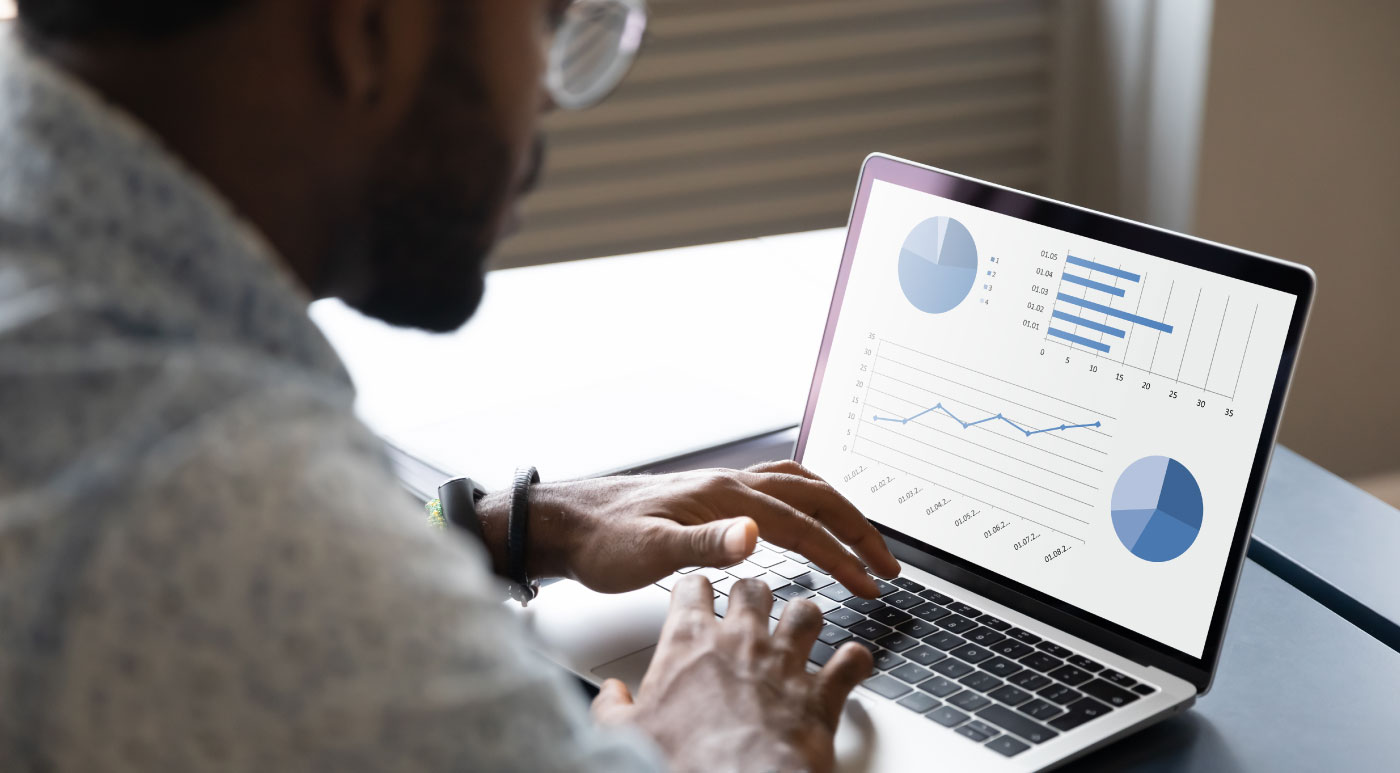 The first public university to be founded west of the Mississippi River, the University of Missouri-Columbia is the flagship campus of the University of Missouri system. With a whopping 300 different degree programs to choose from in 13 academic divisions, this school has a reputation for being one of the best public universities in the country.
In fact, it is highly ranked by a variety of publications, including U.S. News & World Report, Washington Monthly, Forbes, The Wall Street Journal, and many others. The online master's in economics holds up well to all this hype, serving as just another example of everything this state university has to offer.
The master's in economics will help you understand the phenomena of big data and globalization as they relate to finance and economics. It will provide you with the hands-on skills you need to analyze large sets of data in economic development, international finance, trade, and more.
Offered by the College of Arts and Sciences, this program will prepare you for jobs with titles such as data scientist, director of institutional research, or economics lecturer. No campus visits are required. Since all courses are semester-based, you can take just one or two classes each semester and graduate in as little as two years.
The average course schedule will vary, but you may find yourself taking classes covering concepts like banking, economic development, econometrics, international trade and monetary systems, macroeconomic theory, and quantitative economics.
As a student in this program, you'll have access to all kinds of support services and the resources you need to be successful. These include personally tailored academic advising, counseling, tutoring, and more. Of course, you'll be able to access the excellent career services resources at "Mizzou," as it's often affectionately called, too.
At just $13,606.50 for the entire program, this degree is one of the most affordable you will find. Not only that, but since classes can be completed 100% online, you won't have to worry about quitting your job or leaving home in order to pursue your degree. That not only adds to the degree's overall affordability but to its flexibility and convenience, too.
There are plenty of scholarships and awards you can apply for, too, many of which are identical to the ones you would be eligible for if you were studying on campus. You can apply for tuition assistance from your employer and a variety of payment plans to help make this degree more affordable as well.
To apply, you will need to have a minimum GPA of 3.0 in the last 60 hours of undergraduate education. A bachelor's degree is required, of course, but it does not have to be in economics or a related field. Similarly, GRE scores are not required. You may be asked to have completed a few economics classes along with one semester of calculus, too.
OTHER NOTABLE PROGRAMS
#11. Southern New Hampshire University
Location: Manchester, NH
Degree: Online Economics Masters
Net Price: $18,810
#12. Lamar University
Location: Beaumont, TX
Degree: Online Master's in Business Administration
Net Price: $8,174
#13. University of Oklahoma-Norman Campus
Location: Norman, OK
Degree: MA in Economics
Net Price: $8,577
#14. Youngstown State University
Location: Youngstown, OH
Degree: Online Master's in Financial Economics
Net Price: $9,384
#15. Xavier University
Location: Cincinnati, OH
Degree: Online Master's in Health Economics and Clinical Outcomes Research
Net Price: $3,585
#16. Southeastern Oklahoma State University
Location: Durant, OK
Degree: Online Master's in Business Administration
Net Price: $5,022
#17. Mercer University
Location: Atlanta, GA
Degree: Master of Business Administration (MBA) with an Economics concentration
Net Price: $14,674
#18. Endicott College
Location: Beverly, MA
Degree: Online Master's in Maritime Economics
Net Price: $12,191
#19. University of Houston-Victoria
Location: Victoria, TX
Degree: Online Master's in Economic Development and Entrepreneurship
Net Price: $7,559
#20. Belhaven University
Location: Jackson, MS
Degree: Online Master's in Business Administration
Net Price: $10,350
#21. University of Utah
Location: Salt Lake City, UT
Degree: MS in Economics
Net Price: $8,151
#22. Pennsylvania State University-World Campus
Location: University Park, PA
Degree: Online Master's in Community and Economic Development
Net Price: $21,772
#23. Kent State University at Kent
Location: Kent, OH
Degree: Online Master's in Business Administration
Net Price: $11,536
#24. William Jessup University
Location: Rocklin, CA
Degree: Online Master's in Business Administration
Net Price: $11,763
#25. Bellevue University
Location: Bellevue, NE
Degree: Online Master's in Economics
Net Price: $11,025
#26. Purdue University-Main Campus
Location: West Lafayette, IN
Degree: Online Economics Master's
Net Price: $9,992
#27. Liberty University
Location: Lynchburg, VA
Degree: Online Master's in Business Administration with an Emphasis in Economics
Net Price: $8,333
#28. Utah State University
Location: Logan, UT
Degree: MS in Economics
Net Price: $6,790
#29. Regent University
Location: Virginia Beach, VA
Degree: Online MBA in Economics
Net Price: $16,179
#30. University of Arkansas
Location: Fayetteville, AR
Degree: MA in Economics
Net Price: $8,577