Getting an MBA is a smart choice if you want to acquire the skills, technical know-how, and industry connections necessary to take the business world by storm. However, if you have an interest in topics like economic theory, trends, and practices, you may want to take your training to the next level by earning an MBA in economics.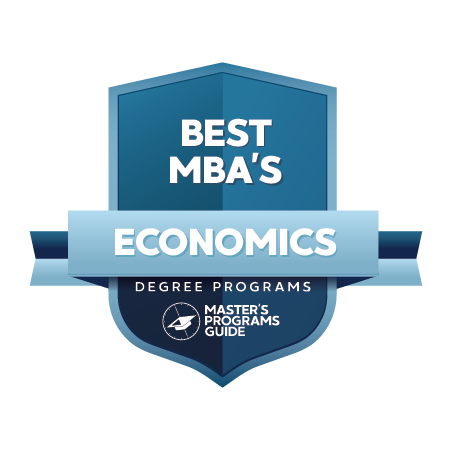 An economics concentration will provide you with the education in business and economics necessary to make a huge difference. While you'll still take the core classes in business fundamentals like finance, management, and organizational leadership, you'll also specialize in economic practices, principles, and theories. Your training will give you an advanced education in more economic concepts, as well as how they apply to the business world. 
Many graduates of these programs will go on to work for the federal government, the largest and most prominent employer of students who earn MBA degrees with concentrations in economics. However, you could also work in consulting, development, scientific research, and more. 
You might be wondering about the difference between an MBA and a plain old master's degree in economics. It's quite simple. A Master of Science in economics will include specialized courses in things like macroeconomics, microeconomics, and monetary policy. 
An MBA will also provide you with training in these areas, but it will include advanced business courses, too. You'll enjoy an expanded curriculum that will allow you to apply your training in economics to a hands-on business setting.
As an economics professional with a fresh MBA, your career opportunities are virtually endless. You could go on to become an analyst, a consultant, or an economist. You could work for an insurance company or a finance corporation, or you could go on to teach at a college. You could even carry out research. Opportunities are available in all industries, from computer science to engineering and everything in between.
Of course, many of these positions are ones that could be pursued with just a bachelor's degree. You can apply for and land all kinds of high-paying jobs with just a four-year education in economics. But why stop there?
Earning a master's degree is a wise choice if you know that you want to be in charge. An MBA will provide you with the leadership skills necessary to put you in control of a company, small or large, as well as those skills you might need to lead any kind of team to success. Furthermore, only an MBA will give you the connections to industry professionals that you need to stay on top of developments in the field. 
Needless to say, an MBA in economics is a smart pathway toward a career that is exciting and lucrative. What are you waiting for? There are plenty of fantastic MBA in economics degrees out there, but you may want to start by considering this list of the 10 Best MBA in Economics degrees before you look any further.
Common Application and Admission Questions
You may have thought choosing a school for your bachelor's degree was hard—and unfortunately, choosing among the thousands of graduate programs out there is no different! There are so many great options to choose from, when it comes time to apply, you might be tempted to fill out applications at dozens of them.
Don't fall victim to this common pitfall. Not only will applying to ten or more schools leave you with decision fatigue when they all send you your letters of acceptance, but it will also get expensive in a hurry. Those application fees, no matter how nominal they might seem, really do add up! 
Instead, narrow your list down to just four or five that you think will match up well with your career aspirations and personal preferences. There are several factors you should consider on your search, from the program length and cost to curricular options and even opportunities for involvement in clubs, organizations, and activities on campus. You'll also want to take into account accreditation (never enroll at a school that does not have accreditation—more on this later!) and degree options like internships, electives, research, and thesis projects.
In most cases, you'll be required to complete anywhere between 30 and 45 credit hours of study. You can usually earn an MBA in economics in two years or less while studying on a full-time basis, although part-time study will do the trick, too (it will just take a bit longer). 
Make sure the school you select has both part- and full-time enrollment options that jive well with your schedule. Some universities even have accelerated options that will enable you to earn both a bachelor's and a master's in just five years of study. 
When considering program accreditation, make sure your college holds national or regional accreditation, which attests to its educational standards and outcomes. Don't just stop there. Most of the country's top MBA programs also have accreditation from specialized bodies, like the Accreditation Council for Business Schools and Programs and the Association to Advance Collegiate Schools of Business International. 
Before filling out your applications, take the time to chat with the admissions representatives, faculty, and, whenever possible, the current students or alumni from your schools. Ensure that the program offers affordable tuition as well as courses and other opportunities that you care about most. For example, some degrees include practical exercises like internships and research into the curricula—these experiences will prove to be invaluable when it comes to finding a job later on.
Ready to apply? Several months before you put pen to paper, you'll need to register for and take the GRE or GMAT. Some business schools no longer require these examinations, but for many, they're still considered commonplace. You'll want to make sure your undergraduate grades are in tip-top shape, too. Most of the country's top MBA programs require a minimum undergraduate GPA of 3.0 on a 4.0 scale. 
In addition to GRE scores and undergraduate transcripts, you will also need to submit things like letters of recommendation, a personal statement or essay, and a resume. Often, business schools require that students have several years' worth of work experience in order to be eligible for admission.
What About Financial Aid & Scholarships?
There's no sense in sugarcoating it—earning a master's degree is expensive. Some of the country's most popular MBA degrees cost more than $150,000! 
But don't panic just yet. While there's no guarantee that you'll get a high-paying job after graduating from one of these top-tier programs, the reality is that earners of graduate degrees tend to earn much higher salaries on average than their counterparts who only receive bachelor's degrees. 
With an MBA in economics, you can expect to earn a salary that is much higher than that of the average worker. The return on investment when earning a master's in economics is high, so don't stress too much about forking out the cash required for tuition and other fees.
That said, you shouldn't pay an unnecessarily exorbitant price, either. There are several steps you can take to reduce the cost of attendance and make tuition and fees a bit more manageable.
Start by narrowing down your college search to the most affordable schools. There are plenty of graduate degrees out there that cost less than half of the price figure stated above. Not all of them are public schools, either. While it's true that public universities often have lower tuition rates at face value, private schools can often offer additional financial aid to make that price tag a lot lower than it actually seems.
Be sure to file the FAFSA, too. Chances are, you're already familiar with the FAFSA (Free Application for Federal Student Aid) based on your undergraduate experience. It can be completed as soon as January in the year in which you plan to enroll. If you want to apply for need-based financial aid, filling out the FAFSA is a must. 
This document will determine your eligibility for need-based aid like grants, loans, and work-study. However, even if you don't have any financial need, it's worth looking into other opportunities offered by your university. Remember that any institutional financial aid (that which is offered by your university) will probably have its own deadlines and application processes associated with it. 
Just because you submitted a general application for admission, that doesn't mean that you will automatically be considered for merit-based awards from your department! Be sure to research any and all requirements associated with financial aid and scholarships at the university you decide to attend. 
In most cases, there are plenty of economics-specific scholarships you can apply for, too. There are all kinds of organizations out there that offer awards exclusively to students who are studying economics or business, so take the time to apply. Each year, thousands of dollars' worth of free money goes unawarded—simply because there were no students who took the time to apply! 
Leave no stone unturned and make sure you apply for any scholarship or grant for which you might qualify. These are typically awarded on the basis of career path, merit, and need. However, there are even targeted scholarships out there that award funds to assist minority and underrepresented populations, too. 
How Much Can I Make With an MBA in Economics? 
There's no doubt about it—when you earn an MBA in economics, your career opportunities will be endless. An undergraduate degree in economics is a great springboard to a lucrative career, but only a master's will provide you with the leverage and professional networks you need to be successful. 
To qualify for a lucrative job in mid to upper management and to excel in the top areas of economics, you need to earn a master's. An MBA is a balanced program that will provide you with the skills you need for a general business career as well as one that's more narrowly focused on economics. 
There are a variety of positions you might pursue, all of which are extremely financially lucrative. For example, you might wish to apply for a job as a financial manager, management consultant, or economist. As an economist, you'll likely work for a private company or for a government agency. Choose to work as a financial manager, and you'll likely work for a large corporation, where you'll be responsible for managing its overall financial health.
Of course, you could also work in research, as an instructor at a university, or in some other setting, too. Because there are so many different kinds of positions you can pursue, your expected salary will vary, too. 
What all of these positions have in common, though, is that the work typically yields high-paying results. Not only that, but your work as an economist will usually be predictable. You will work within a standard fiscal calendar and while you might occasionally have to work extra hours to meet deadlines, you don't have to worry about working odd shifts like nights and holidays.
According to the Bureau of Labor Statistics, the average wage for economists (one of the most common positions you might pursue after earning an MBA in economics) in 2019 was $105,020. That's nothing short of impressive, especially when you consider that the highest 10% of earners in this field bring in well over $185,020 per year. 
The best-paid employees tend to work in the private sector, employed in finance, insurance, scientific research, development, or technical consulting. These professionals brought in an average salary of $120,770 in 2019, while those working for the federal and state government brought in anywhere between $73,400 and $119,580. 
You won't have to worry too much about finding a job, either. The employment of economists and related professions is expected to grow by 14% from 2019 to 2029. That's more than twice the national average! Although it's a small occupation, the demand for workers with skills in leadership, business, and economics remains strong.
Besides taking relevant courses in business and economics, a great way to improve your likelihood of finding a job upon graduation is to join as many professional organizations in economics as you can. Not only will joining provide you with access to resources like career guidance, research updates, and networking events, but you'll also be able to tap into professional development programs, too. 
Some of the most prominent professional organizations for economics include the American Economics Association, the National Economic Association, and the National Association for Business Economics. 
What Are the Best MBA in Economics Degrees?
We know that you have educational goals that you're itching to pursue, but you may not know where to start. The editors of Master's Programs Guide utilize a unique ranking methodology based on the following five aspects:
25% Overall Degree Affordability: Average cost of undergraduate and graduate tuition per school
25% Graduation Rate: Number of students who start at the university and actually finish there
20% Earnings Potential: Average mid-career salary of school alumni
20% Selectivity: The number of students who apply versus the number who actually get accepted
10% Online Graduate Offerings: The number of programs offered online in each department
At Master's Programs Guide, we strive to do our best to guide you and your family toward a fruitful academic career. The pursuit of knowledge is a noble one, and we want to help you reach your goals.
MBA in Economics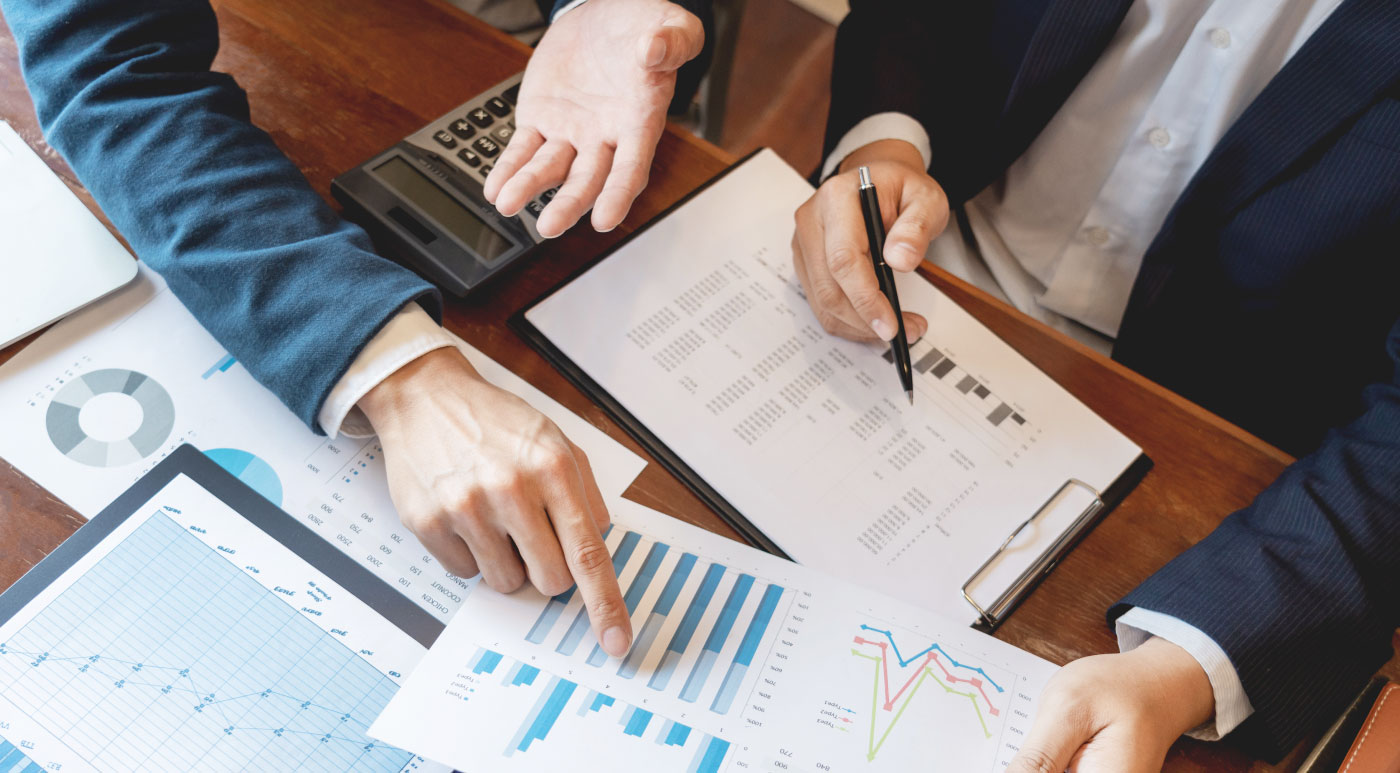 The Stern School of Business is one of the world's most well-respected business schools—and you can find it at New York University, located in the heart of New York City itself. 
This business school is home to multiple research centers that have been designed with the goal of revolutionizing the way we think about and understand business. Of these centers, the Center for Business and Human Rights, the Berkeley Center for Entrepreneurship and Innovation, and the Urbanization Project are some of the most well-utilized.
You'll also find economics-specific research facilities that specialize in research undertakings in topics like Monetary History, Econometrics, Experimental Economics, and Mathematical Economics. 
This degree is perfect for individuals who are interested in careers in business or any areas of government associated with business. You'll learn how to develop the techniques, concepts, and tools you need to successfully serve your own business or financial community. 
Curious about the classes you'll take? The list of offerings changes each semester, and you'll be able to customize your degree to a certain extent. However, some of the classes you might consider will include Growth in the Developing World and the Global Economic, the Economy and Financial Markets, International Macroeconomic Policy, and Energy and the Environment. 
Upon graduation, you'll be well-equipped to pursue work in a variety of fields, including asset management, corporate finance, real estate finance, and international finance. You could also work for the government or in equity and fixed income research, just to name a few potential options. 
A unique feature of the full-time MBA at New York University is the Change: Studio vision. The Change: Studio is designed exclusively for students in the two-year program who want to develop the skills, competencies, and confidence they need to thrive in a world of change and uncertainty. 
Immediately upon enrolling in this program, you'll begin to engage with Change: Studio. You'll be able to take courses from a menu of options in leadership development, entrepreneurial, and experiential programming. You'll participate in four core programs, including Leadership Simulation, Inclusive Leadership Training, Design Your Life, and Social Identity Exercise. As you move through these areas, you'll participate in the Dare it. Dream it. Drive it. curriculum, too. 
There are plenty of other opportunities for experiential learning here, too. The program leverages its unique location and the Office of Student Engagement facilitates superb opportunities for students to interact with and solve real-world business problems.
You can not only immerse yourself in a successful early-stage technology company in New York City and study the founding vision, value creation model, and funding path of that organization, but you can also work in partnership with a company to solve branding challenges via the Consulting Lab. 
To apply to this program or any at the Stern School of Business, you'll need to have an undergraduate degree from an accredited college or university in the United States. You will need to supply scores from the GMAT or GRE along with undergraduate transcripts, a resume, and several personal essays, too. Be sure that you adhere to the proper deadlines when applying—this program is one of the country's most competitive. 
Full-Time MBA – Economics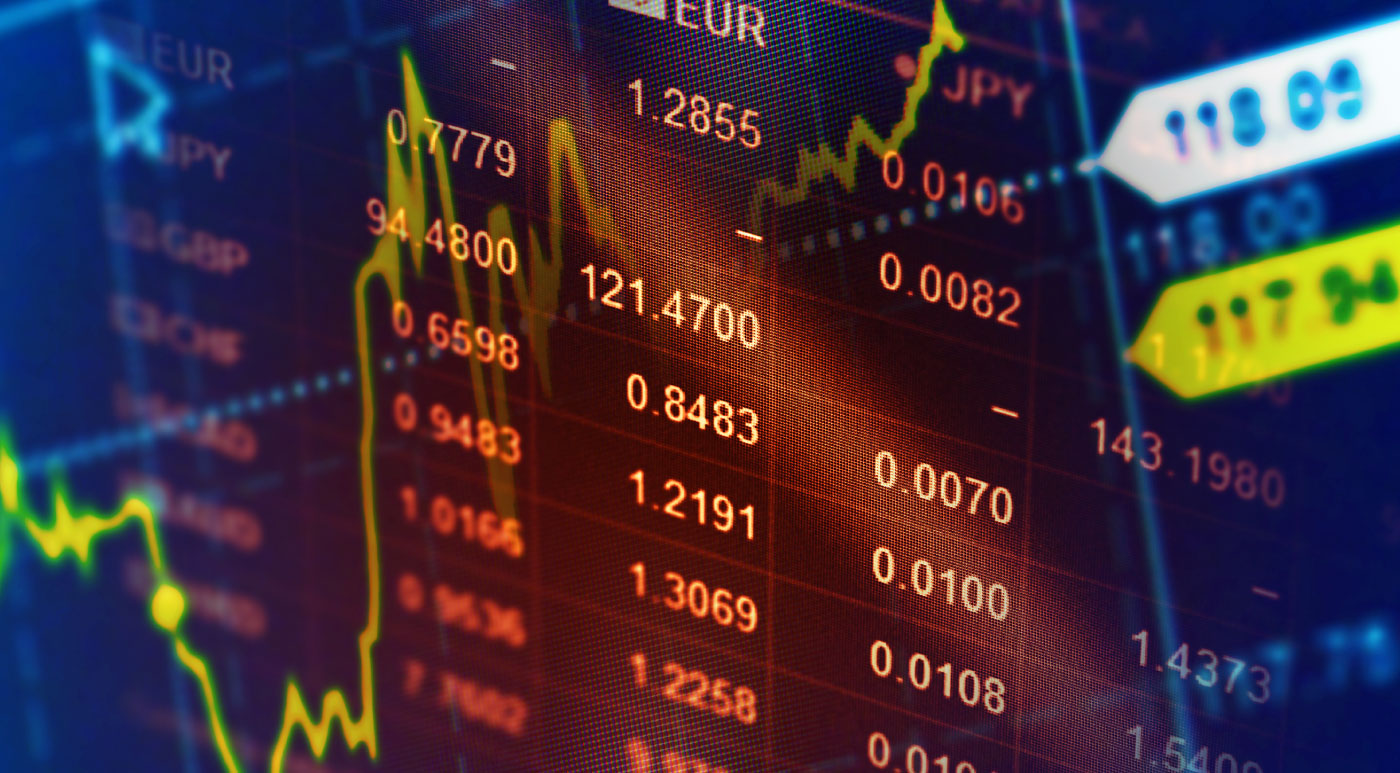 A public university located in College Park, MD, the University of Maryland is another one of the top schools for you to consider in your search for the best MBA in economics.
The Robert H. Smith School of Business has two main research labs that are focused on advancing research in the business world in a concrete, empirical way. These labs, the Financial Markets Laboratory and the Behavioral Laboratory, are open to students to help them advance their training and career prospects before leaving campus. 
Not only that, but many graduate students will conduct groundbreaking research with a global focus via the Center for International Research. This center offers learners exemplary opportunities for interdisciplinary learning. 
The curriculum of the full-time MBA is designed to provide students with exactly what they need for long-term success. Balancing rigorous core learning that dives deep into the theory of business along with several career specializations and focus areas, this program will prepare you for targeted work in business and economics. 
You'll leave the Smith School of Business with a solid training in leadership and business to set you apart in your career, along with the ability to make data-informed decisions. Consisting of 30 credit hours of study, this program includes core courses in topics like Managerial Economics, Data Analytics, Managerial Accounting, and global Economic Environments. 
You'll also complete an integrative capstone and be able to take a smattering of courses in other disciplines, too. The final capstone is an integrated course that will enable you to put everything you have learned into practice. 
As you might expect, the economics concentration is not the only specialization available in this degree. You can also pursue focus areas in topics like consulting, marketing, finance, or supply chain. You can take more than one if you want to specialize the majority of your 24 elective credits, too, giving you plenty of leeway to craft a degree that meshes well with your personal and professional goals. 
A unique feature of this program is its experiential elective feature. The experiential elective program is a selective experience in which students can perform hands-on tasks that are great resume-builders. For example, you might participate in the Mayer Fund. The Mayer Fund is an asset management experience in which you can meet a fund's long-term performance goals of capital appreciation. Alternatively, you could engage in an innovation and product development experience. 
The program also focuses on opportunities that will help you integrate artificial intelligence in a responsible way through all aspects of business. This is not just a one-off approach, either. All courses include this theme throughout. The Smith Showcase Seminars, too, are great opportunities for students to build their skills. As a series of co-curricular seminars, they gather the best and brightest researchers, allowing students to get an inside look at cutting-edge research before it ever appears in the top academic journals. 
MBA Economics Concentration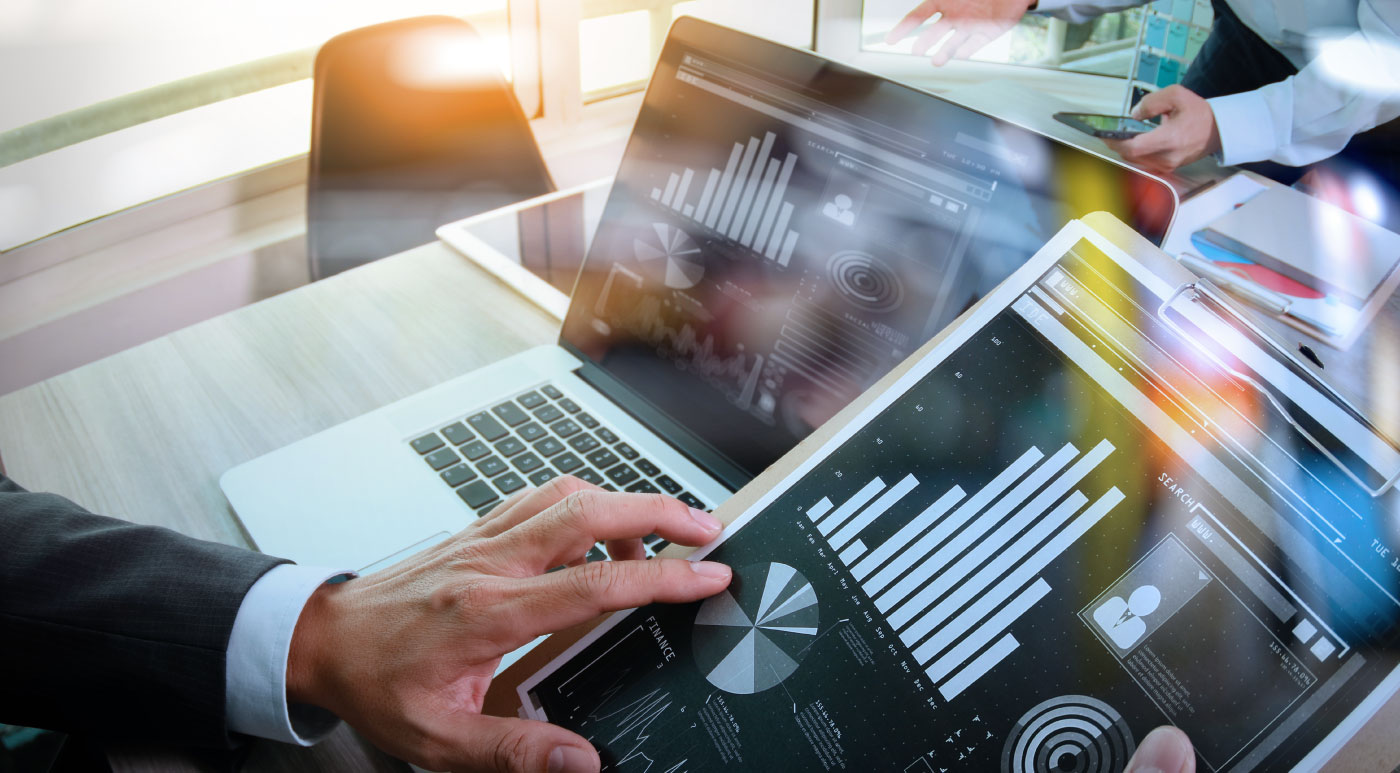 With a main campus in Pittsburgh, PA, Carnegie Mellon University is one of the top private universities in the country. The campus is located in the center of a city that's brimming with American history and cultural diversity, and it's home to a large campus population of nearly 14,000 students. Here, you'll find an MBA in economics that can be pursued both online as well as on-campus. 
Choose to study online, as many working professionals do, and you'll be able to choose from classes that are offered on a synchronous and asynchronous basis. You can attend live classes online twice a week and occasional in-person weekend events to supplement your solitary coursework. That way, you won't have to worry about missing out on the "human" component of earning a degree. This offers busy learners one of the best ways to network!
This program has several concentrations for you to choose from, including those in entrepreneurship, communications, business technologies, accounting, operations management, organizational behavior, sustainability, strategy, and more. 
While you're enrolled, you'll take courses in topics like operations, marketing, finance, and accounting fundamentals. Not only that, but you'll learn the comparable data analytics techniques as well as strategies for both predictive and prescriptive modeling so that you can make solid decisions and become a powerful leader. 
Although most MBA candidates will take roughly the same litany of courses, when you pursue a specialization in economics, you'll also take classes on the major practices, principles, and policies of economics as they apply to a business environment. You will take a closer look at international monetary policy, business forecasting, emerging markets, and more.
If that sounds like a lot of material to work your way through, it is. Fortunately, you can take your time as you move through the curriculum. Nevertheless, even when studying part-time, most students are able to graduate in just 32 months. You won't have to pay an arm and a leg to do so, either, as online candidates pay the same tuition rates as on-campus learners. Although tuition is relatively high here, the return on investment cannot be overlooked. 
Housed in the prestigious Tepper School of Business, the economics programs at Carnegie Mellon have produced numerous Nobel Prize-winning economists. The school was founded in 1900 by Andrew Carnegie himself, so it's no surprise that it's led to massive developments in business, economics, and technology. 
The Tepper School of Business is highly ranked, and the economics MBA is no exception. It's ranked as the fifth-best online degree in the country by Princeton Review and top-ranked by U.S. News & World Report, too. The program is accredited by the Association to Advance Collegiate Schools of Business and provides students with the ability to network with instructors, students, and other professionals multiple times throughout its duration.
To apply, be prepared to submit a formal online application along with an essay, resume, professional references, and GRE or GMAT scores. This program is competitive, so be sure to get your materials in quickly for top consideration. 
Business Administration M.B.A. – Managerial Economics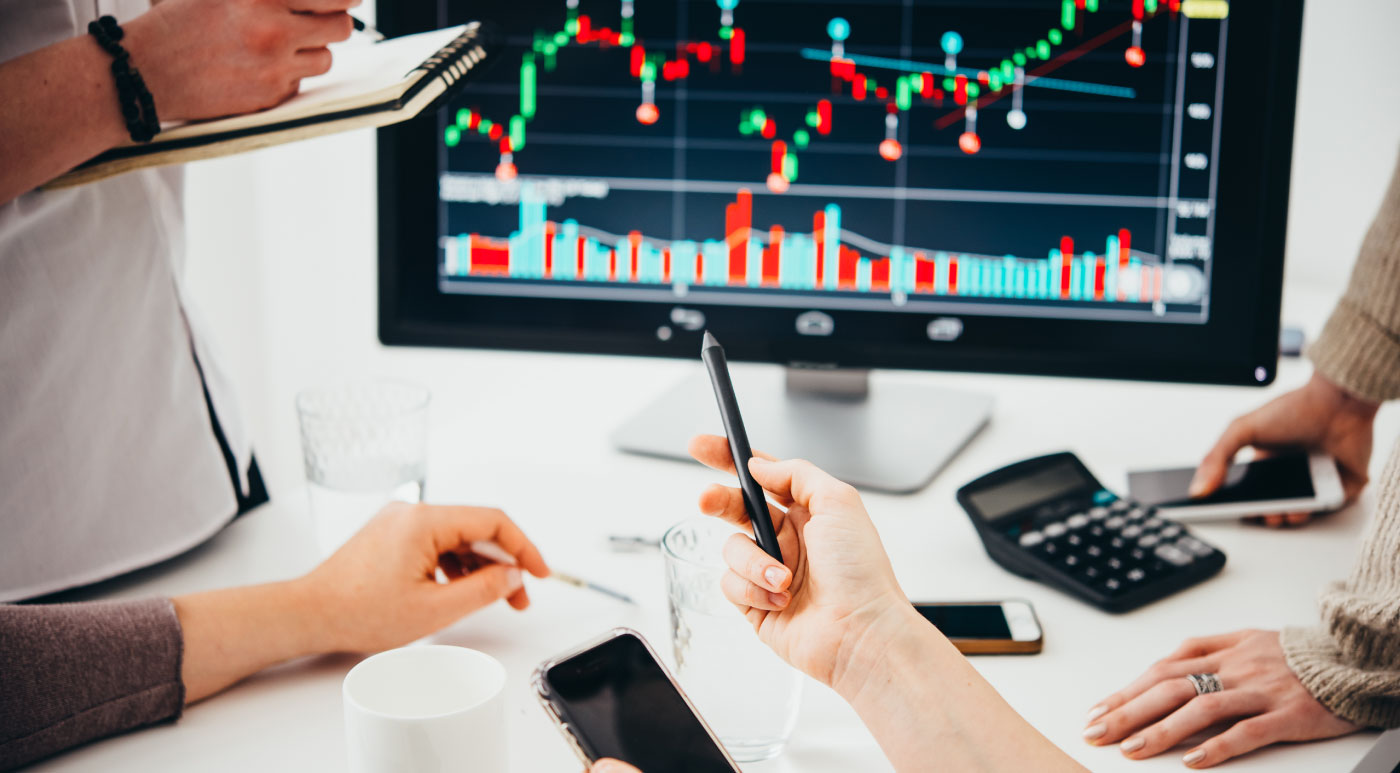 A public research university in Minneapolis and Saint Paul, MN, the University of Minnesota-Twin Cities is the oldest and largest university in the University of Minnesota system. It also has the sixth-largest student body. 
Despite its massive size and historic past, this university offers graduate students the opportunity for an education that is anything but cookie-cutter or antiquated. Here, you'll be able to choose from dozens of majors spread out among 19 colleges and schools. These programs feature small classes taught by dedicated faculty who are on top of the latest research and development in their fields. Many of them are actively involved in that research themselves, driving innovation and discovery at the collegiate level and beyond.
The Master of Business Administration at the University of Minnesota-Twin Cities is offered by the Curtis L. Carlson School of Management. This master's program consists of 48 to 64 credit hours of study and allows learners to tailor their coursework to meet their career objectives. When you sign up for classes here, you will be supported by excellent instructors who teach cutting-edge coursework and want nothing more than to see their students succeed.
In addition to the opportunities you'll explore inside the classroom, there's also plenty of room for you to expand your knowledge base and expertise outside the classroom walls, too. You will be able to engage in extensive networking opportunities and put together a vast record of impressive professional achievements long before you even graduate. 
There are several options when it comes to pursuing an MBA at Carlson. You can sign up for a full-time MBA, a part-time MBA, an executive MBA, or an online MBA. There are also options for dual degrees and study abroad. In fact, the executive MBA is offered as a partnership between the Carlson School and Lingnan College of Sun Yat-sen University and the Vienna University of Economics and Business. 
You'll also be able to choose whether you want to study on-campus, online, or as a hybrid of the two. Regardless of the program and format you choose, you'll take courses in a program that is fully accredited by the Association to Advance Collegiate Schools of Business. Your courses will span core disciplines such as financial accounting, marketing, supply chain and operations, data analysis and statistics, and managerial economics. 
Beyond that, there are plenty of ways to meet your other course requirements. You will be expected to conduct a leadership experience such as Leading Others or Leadership and Personal Development. An Enterprise program is also required, which will allow you to work in fields like consulting, brand enterprise, or funds. There's even an international study abroad program you can pursue. Needless to say, the options and opportunities for networking and professional development are extensive. 
To apply, you must have a bachelor's degree from an accredited university. You should have taken the GRE or GMAT and you will need to submit various supplemental materials (like letters of recommendation) as well. 
Full-Time MBA Program Economics Major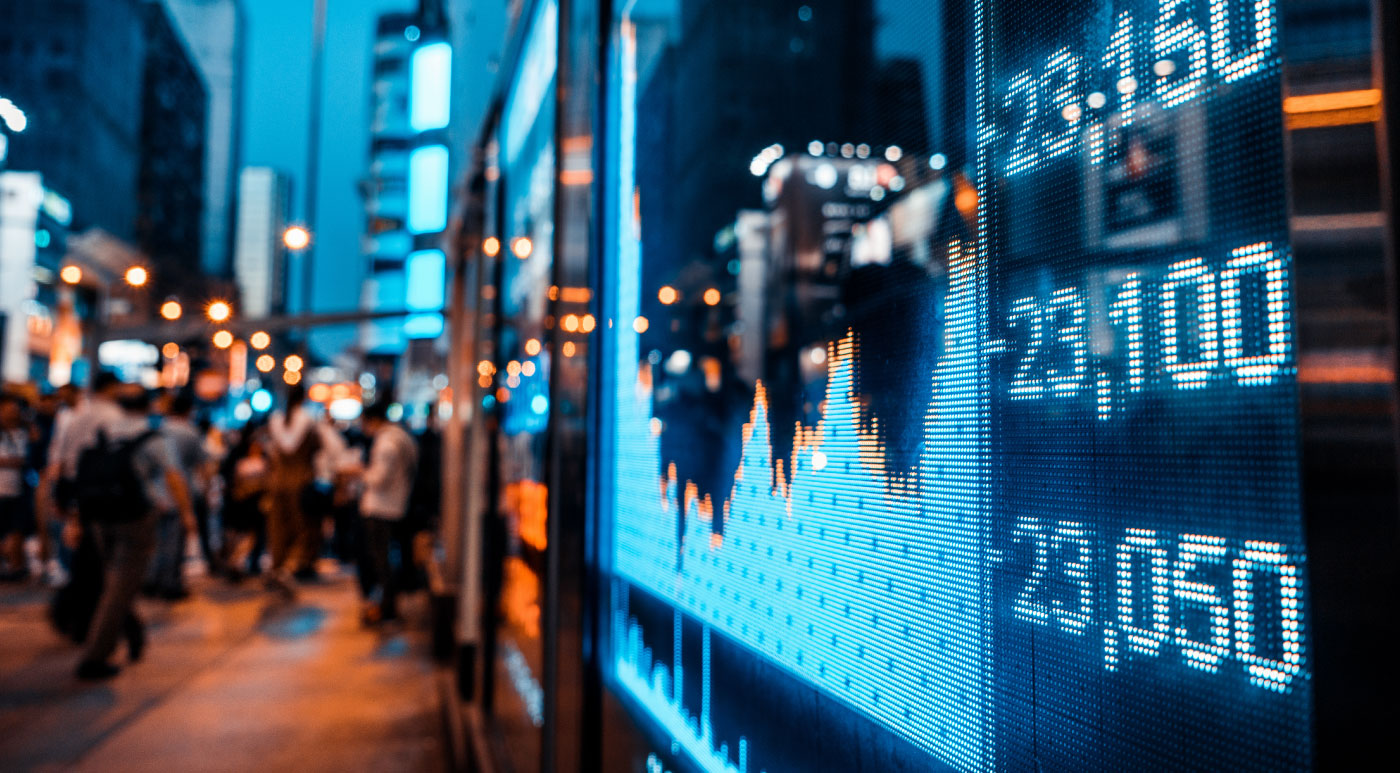 You don't have to attend a private university to get a great education in economics, and the University of California-Berkeley is great proof of that. It's the only public university that is ranked in the top ten of the Academic Ranking of World Universities' business and economics rankings. 
At UC Berkeley, you'll enjoy all kinds of opportunities for research and professional development. With 14 separate colleges and schools, this university, the state's first land-grant university, offers more than 350 interdisciplinary degree programs for students to choose from. It's home to multiple research institutes that are nationally-recognized for their excellence, including the Space Sciences Laboratory and the Mathematical Sciences Research Institute. 
Of course, you can't overlook the quality of this school's business programs on your search for the perfect degree, either. The full-time MBA program will teach you how to make responsible, thoughtful business decisions that reflect human understanding, collaboration, and analytic rigor. This program builds leaders and provides students with the opportunity to explore breakthrough ideas. 
The degree is offered by the Haas School of Business, a department that's recognized as the seventh-best business school in the country by the U.S. News & World Report. It's a relatively small school with just 331 students, yet you won't feel like you're missing out on any of the best opportunities. 
Here, you'll build your fluency in business and economics in a program that is fully accredited. You'll take 12 required courses in a core curriculum, each of which builds upon the next to encourage your mastery of the analytical tools and essential knowledge you need to become a successful leader. After completing the core set of interdisciplinary courses, you can tailor your studies to achieve your unique career goals. 
Some of the classes you will take include Leadership Communication, Economics for Business Decision Making, Financial Accounting, and Macroeconomics in the Global Economy. There are plenty of opportunities for experiential learning, too. The instructors in this program have deep connections with the top firms and organizations in the Bay Area and around the rest of the world. As a result, your opportunities for experiential learning will be unparalleled—in fact, more than half of all electives include some sort of hands-on projects!
One of the most revolutionary features of this program's curriculum is its inclusion of applied innovation courses. You'll be able to take classes that enable you to interact with the business world in a real, applicable way. For example, you might choose to take the International Business Development class. This course arranges consulting projects with a multitude of nonprofit and for-profit clients. You'll be able to work in small teams with clients during the spring and then travel to other countries for a more immersive experience in business. 
It's no secret as to why this school and this MBA are so well-respected. This school offers one of the most integrative and hands-on training in economics, having produced five Nobel laureates in economics as well as numerous notable alumni who went on to major developments in the business world. The Haas School of Business at Berkeley has produced notable alumni like the president of Bank of America, Barbara Desoer, and the CEO of Adobe, Shantanu Narayen.
Economic Consulting – Master of Business Administration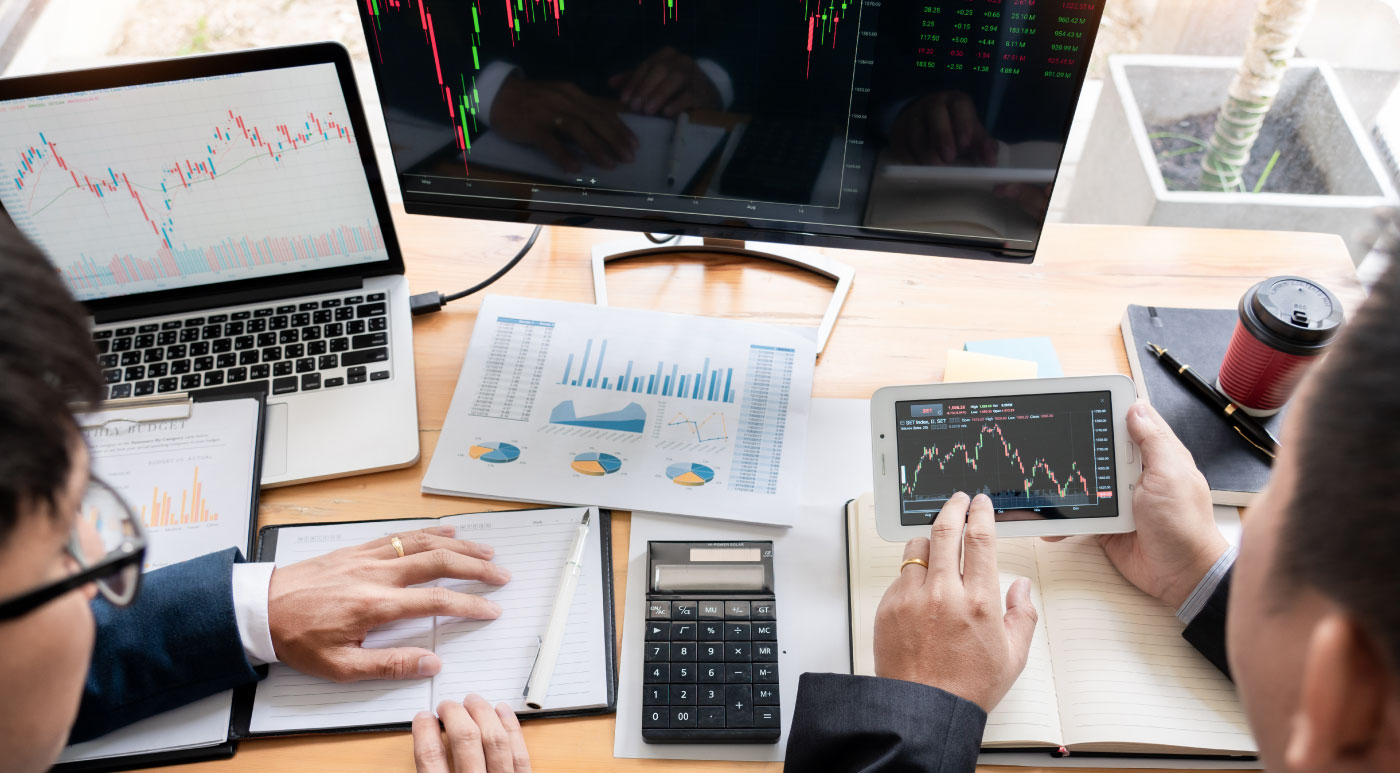 As the flagship university of the Indiana University system, Indiana University-Bloomington has a lot to offer its more than 40,000 students. It's ranked among the R1: Doctoral Universities-Very High Research Activity and is home to dozens of schools and programs.
Located in Bloomington, IN, Indiana University offers a prestigious and competitive Master of Business Administration with a focus area in economic consulting. Although the curriculum of this program might not look all that different from others you have read about, what really sets Indiana University apart is the many educational and networking opportunities that exist here.
These opportunities exist in part because there are so many centers, institutes, and departments that are meant to help support the curricula. The Indiana Business Research Center, which is housed within the Kelley School of Business here, is home to multiple research initiatives such as the Indiana Workforce Intelligence System and Driving Change: Greening the Automotive Workforce. It is also where you will find the Indiana Business Review. 
The degree is offered by the Kelley School of Business and all degree requirements can be completed on-campus in Bloomington. There are two concentrations within the MBA—one in public policy analysis as well as one in economic consulting. Both train students to apply economics to major business decisions as well as to analyze the impact of governmental policies on a business environment. 
Regardless of your career goals—whether you want to go to law school, become a consultant, or work in financial services—this program likely has exactly what you need. You'll gain concrete skills in managerial economics, forecasting game theory, business analytics, and other key disciplines as you learn how to think strategically and gain valuable insight into multinational corporations and international markets. 
Graduates go on to work in the world's top market research firms, consulting firms, and investment banks. In fact, nearly 88% of all graduates receive job offers within just 90 days of graduation. These aren't just any old jobs, either—these positions have average base salaries of $119,000. 
With a curriculum that's designed for a career-changer, this program can be completed on a full- or part-time basis. You'll start with core courses in an Integrated Core first semester, an intensive 15-week program that will include training in fundamentals like finance, operations strategy, economic foundations, and strategic management. 
Then, you'll be able to choose an industry-focused "academy" to give you career experience via real-world cases and consulting projects. Academy options include business marketing, consulting, capital markets, consumer marketing, strategic finance, PLUS life sciences, and supply chain and digital enterprise. Your academy will allow you to enjoy activities like consulting projects, corporate visits, networking, and leadership experiences.
Following your academy, you'll be able to add a major, minor, certificate, or joint degree option. There are seven Kelley majors you can choose from that consist of 15 credit hours of fundamental courses. Options for majors include business analytics, finance, entrepreneurship and corporate innovation, finance, marketing, supply chain and operations, and more. Many of these are even STEM-designated by the US government!
Business Economics & Public Policy, MBA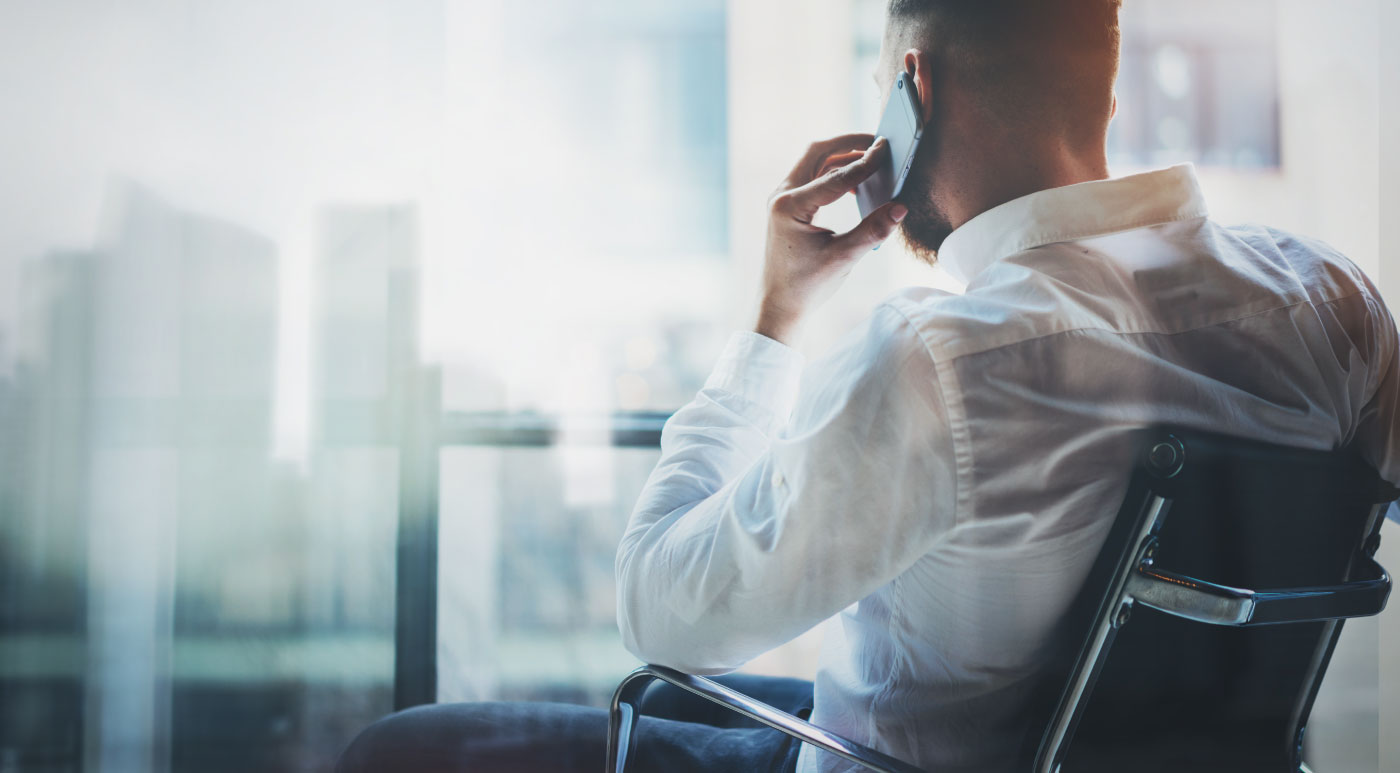 With a main campus in Philadelphia, PA, the University of Pennsylvania offers learners a large network of courses to choose from. As a private Ivy League research university, this school, founded in 1740, predates even the Declaration of Independence! That kind of legacy can't be overlooked, especially when you consider that this school was founded by Benjamin Franklin himself. 
Here, you'll find four undergraduate schools and a dozen graduate and professional schools. Among these is the Wharton School, recognized as one of the best business schools not just in the United States, but in the entire world. 
You'll find one of the top MBAs in economics here. The Business Economics and Public Policy MBA is taught by accomplished faculty members. Many of them are researchers themselves, with several having been awarded the Nobel Prize. 
The degree prepares aspiring business leaders by giving them the tools they need to analyze the policies and incentives of governments, firms, and consumers in all niches and industries. After completing the required courses, you'll be able to formulate policy with the best techniques for both public and private sector research. You can use these skills in a variety of careers, but especially those that involve regulated industries or developing economies.
You'll complete at least 19 course units before you graduate, with core major requirements including classes like Behavioral Economics, Markets, and Public Policy; Business Insurance and Estate Planning; Risk Management; and Nations, Politics, and Markets. You'll be able to take nearly half a dozen credits' worth of free-choice electives, too, along with core MBA courses in fields like finance, accounting, marketing, management, legal studies, and more.
Not sure that business economics and public policy is the right choice for you? Don't worry—it's not the only concentration option. You can also pursue tracks in actuarial science or insurance and risk management. No matter which path you choose, you'll find that your classes are absolutely vital if you're interested in a career in consulting or industries with a high social impact factor. 
You can also pursue a dual major. The options for combining majors are virtually limitless, but the most common choices are dual majors with finance, marketing, management, real estate, and health care. Many of the courses you are required to take for the business economics and public policy track will count for the required credits for these tracks, too, meaning you won't have to spend extra time and money for the additional concentration. 
Let's not forget the opportunities for research that you'll have when you enroll in this program, either. Faculty are currently involved in all kinds of hands-on work, with many currently or previously holding presidential appointments on federal regulatory commissions, major research fellowships and appointments, or management jobs for large corporations. 
Faculty are currently active in research involving government funding, corporate governance issues, productivity, telecommunications, and much more. As a graduate student here, you'll have the opportunity to explore these areas as well as many others.
MBA Academics – Economics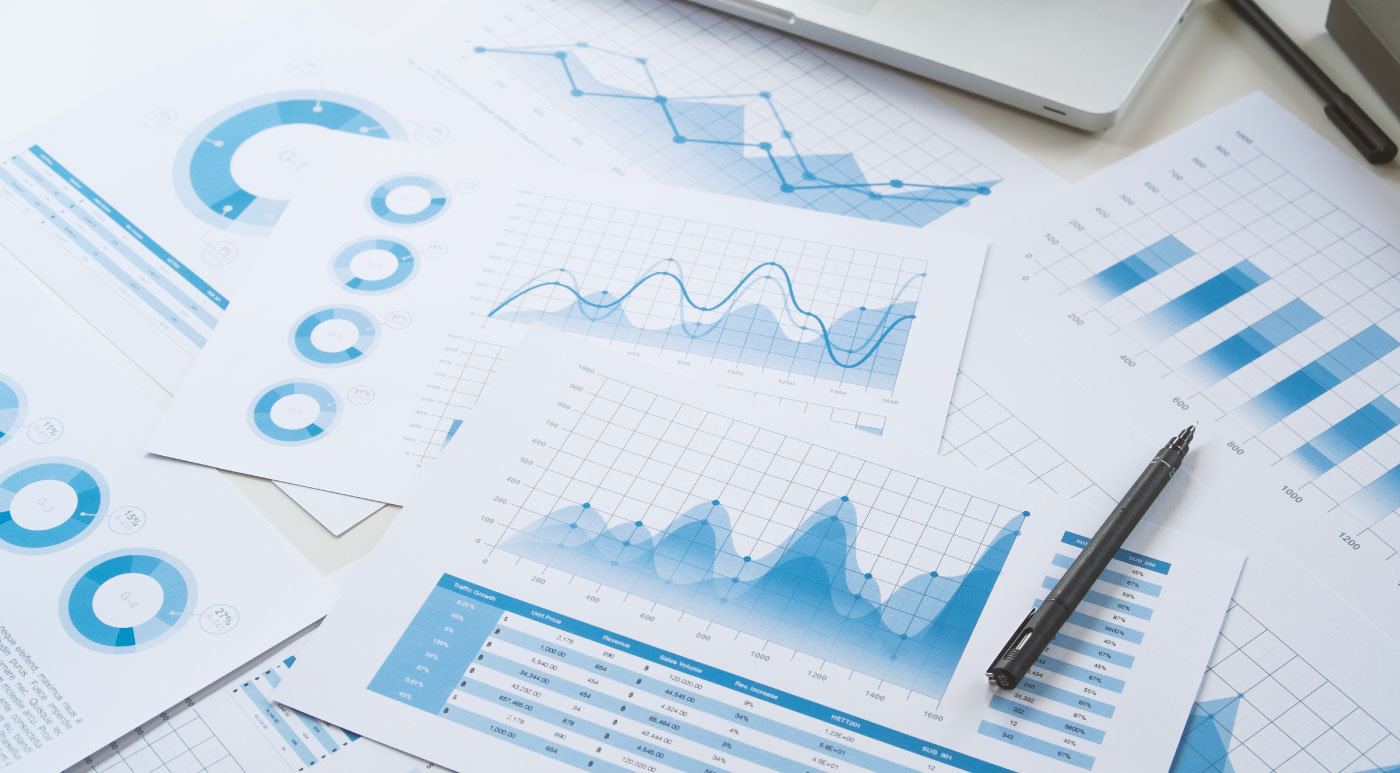 There is perhaps no better place to learn about the fast-paced business world than in the heart of the Big Apple itself. Columbia University in the City of New York is located right in the heart of Manhattan. 
However, this school wasn't always surrounded by big business and skyscrapers. As one of the oldest universities in the United States, Columbia University was founded in 1754. Originally known as King's College, the school is the fifth oldest in the United States and the oldest in the state of New York. Numerous high-profile individuals have been educated here, including Alexander Hamilton and John Jay. 
At Columbia, you'll enjoy a reputation as a student at one of the world's most prestigious universities. It is ranked third overall among national universities and seventh in the world by the U.S. News & World Report. The Columbia Business School is ranked eighth in the country, too. 
Here, you'll find the MBA in economics, a degree that is nothing short of impressive. In fact, the school has produced seven Nobel laureates in economics, including Milton Friedman himself. The curriculum of the program is never the same from year to year, driven by the recognition that business is evolving more quickly than ever before. With more pronounced challenges, higher stakes, and an ever-changing global environment, this degree consists of state-of-the-art courses and cutting-edge research.
All courses at the Columbia Business School are taught by full-time faculty members. There are 150 full-time instructors here, all of whom are thought leaders whose research is well-respected and transforming the way we conduct business. You'll also be able to take classes with adjunct instructors who are current practitioners in a vast array of industries. 
With more than 100 student organizations and multiple research centers for youth to explore, you'll find that there are plenty of ways to get involved in local and global business opportunities both inside and outside the classroom. The comprehensive core curriculum will help you build your expertise in core functional areas while electives will let you gain insight into more specialized areas. 
Curious about the classes you'll take? Each student's schedule will vary depending on your career paths and aspirations. However, some popular required course titles include Corporate Finance, Operations Management, Real Estate Finance, and Business Analytics, just to name a few. 
You can engage in versatile programs such as Columbia CaseWorks; the Individual, Business, and Society curriculum; and Master Classes, all of which will enable you to think about business in new, revolutionary ways. You will also be able to interact with the accessible alumni network both while you are enrolled as well as long after you graduate. You'll tap into a support system of fellow business professionals that will go with you throughout the rest of your life.
Ready to apply? The Columbia Business School utilizes a rolling admissions process that means you can get a decision on your application at any time of the year. You'll be required to submit transcripts, letters of recommendation, and GRE or GMAT test scores, too. 
MBA Program – Political Economics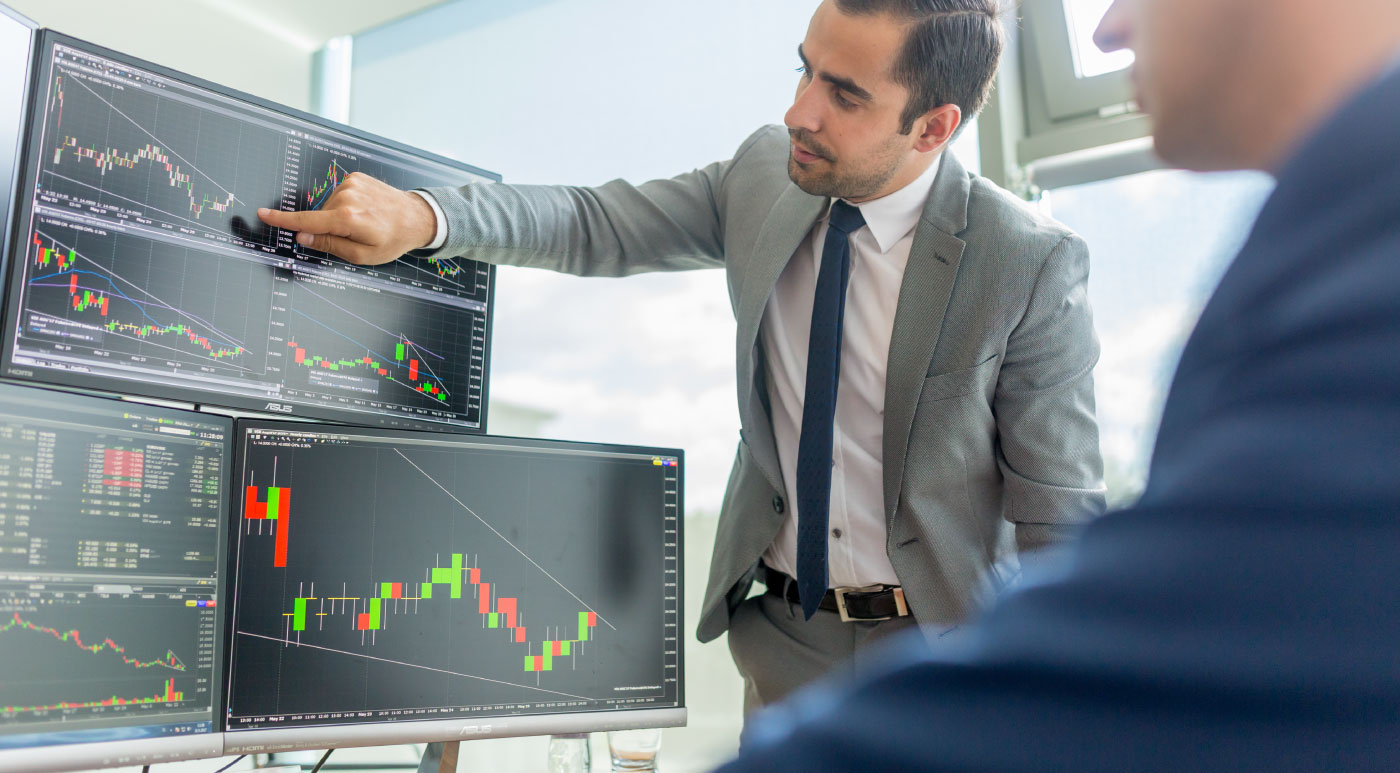 Stanford University, located in Stanford, CA, is often regarded as one of the best business schools in the world. Located in the heart of Silicon Valley, Stanford offers learners a prime destination for budding entrepreneurial opportunities. In fact, the combined revenue of all companies founded by Stanford alumni, both right in the Silicon Valley as well as elsewhere, is well over $2.7 trillion!
Founded in 1885, this school, technically known as Leland Stanford Junior University, is a private research institution that is ranked among the most prestigious universities in the world. Organized into seven schools, the university consists of 40 academic departments at the undergraduate level in addition to four professional schools with graduate programs in medicine, law, business, and education. 
The two-year Stanford MBA is a full-time, residential course of study that is offered by the Stanford Business Graduate School. Here, you'll be able to earn a general management degree that will help you develop your vision and skills in business. You'll learn from faculty members who are experts in their fields along with classmates who bring experience and diversity to the classroom. Once you're finished with your classes, you'll join a supportive alumni community, too.
At Stanford, you'll learn from world-class faculty, industry leaders, and guest speakers as you engage in case studies, small group seminars, lectures, role-playing, simulations, project-based courses, and more. You will take classes in core disciplines like accounting, finance, marketing, and operations information and technology. 
There are a variety of global experiences for you to consider, too. Participating in a global experience is not only a highlight of this MBA program, but a requirement. You will spend a minimum of four weeks during a summer semester working on projects for sponsoring organizations in industries like energy, health care, finance, telecommunications, and more. You can apply for a project or create one of your own based on your interests. 
The global study trip is a feature of this degree, too, with these 10-day intensives taking place in countries like Greece, Switzerland, the UK, and Singapore. There's even a Stanford-Tsinghua exchange program that will allow you to collaborate with MBA students from China on projects of mutual interest. If none of those fit the bill for you, you can create your own global internship, too. 
Stanford's reputation is nothing short of impressive, with The New York Times dubbing it as America's "it" school and Times Higher Education recognizing Stanford as one of the world's six super brands. You won't find a program in political economics that's more well-respected than this one!
Ready to apply? You will need to choose an application cycle (there are three application rounds each year). A $275 application fee, along with essays, transcripts, and letters of recommendation are required in addition to the online application form. 
Full-Time MBA – Applied Economics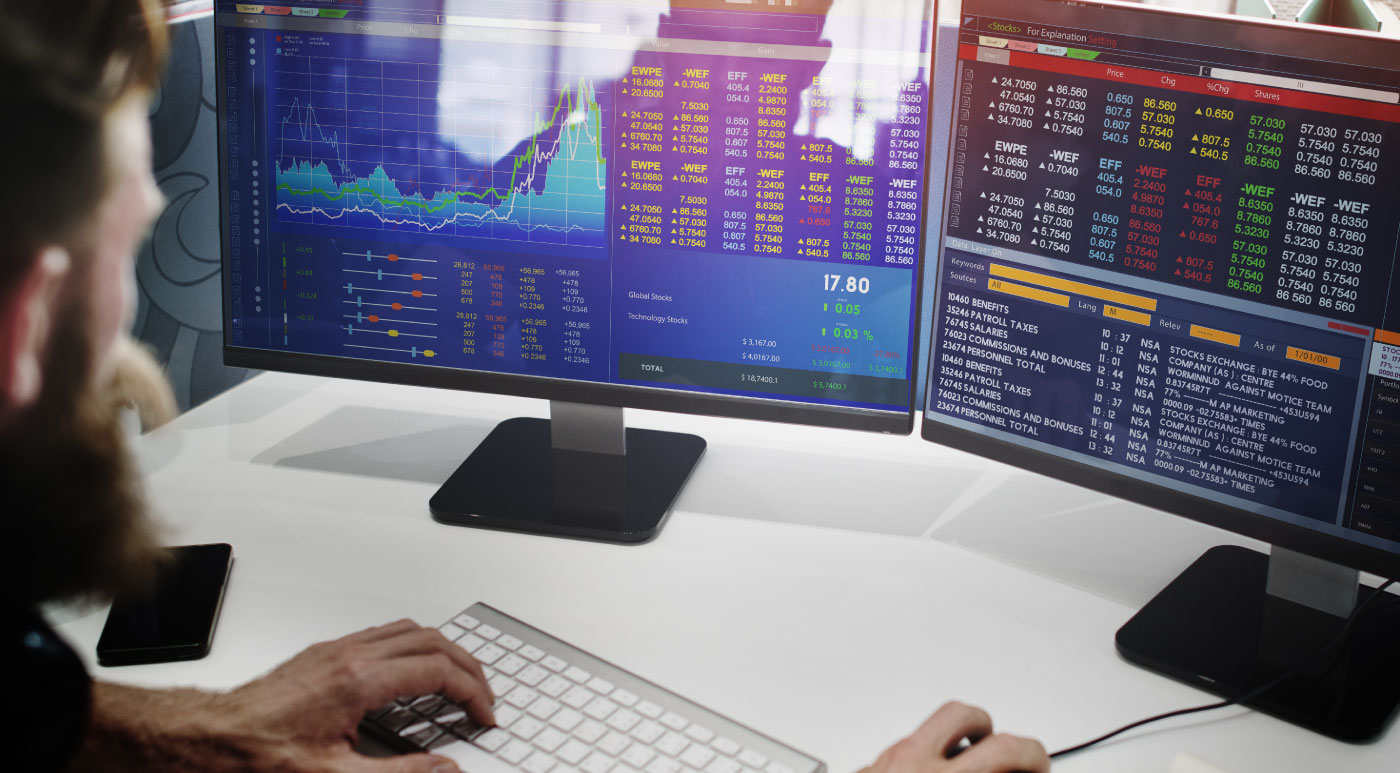 Last but not least is Michigan State University. This public university is located in the center of the country in East Lansing, MI. Founded in 1855, this school later served as a model for land-grant universities under the auspices of the 1862 Morrill Act. Originally an agricultural school, Michigan State University is one of the largest universities in the United States with an alumni network of more than 634,300 living alumni around the world. 
The Broad School of Business is home to one of the nation's best MBA programs. The full-time MBA will prepare you for success in the modern business world as well as long into the future. The curriculum is academically rigorous but also offers students the flexibility they need to foster collaboration and to develop creative solutions to common business problems.
In this degree, you'll be taught by world-class faculty members who will challenge you to succeed. A 21-month program, it's ranked as the ninth-best MBA program among public universities in the United States by Forbes as well as the top return on investment (based on the percentage increase on pre-MBA salary) by the Economist. Forbes also notes that this degree offers the fastest time to pay back the cost of the MBA among all other ranked universities. 
Let the numbers speak for themselves. Graduates of this program enjoy an average base salary of $110,000 and a signing bonus of $21,000. 
That's because this program has a team-based approach with relevant courses that are applicable to real-world industry. You'll be supported by the Broad MBA Career Services department who will help you map out a path of courses, activities, and student organizations that will guide you to success, too. 
You will take classes that are grounded in strategic problem solving and innovative thought leadership. There are three core components of the curriculum—core classes, which provide opportunities for foundational learning, concentration courses, which will build your subject matter expertise in one of four fields, and electives, which will deepen your knowledge in areas of interest so that you can drive your expertise to a relevant career path.
Here, you'll find multiple facilities and programs that are designed to help you succeed. The International Business Center is one of them. This center is a national resource center dedicated to business education and research. Enroll at Michigan State, and you'll be able to conduct all kinds of business-related research. You can also seek grant funding if you wish to pursue research that will have an impact on international business developments. 
Don't take our word for it, either—let the rankings do the talking! This school is top-ranked by the U.S. News & World Report, which ranks Michigan State's graduate programs as some of the best in the country. It's also regarded as an R1: Doctoral University—Very High Research activity, too. Needless to say, you're sure to find what you're looking for when you enroll in the full-time MBA in applied economics at Michigan State University. 
OTHER NOTABLE PROGRAMS 
#11.

Northwestern University
Location: Evanston, IL
Degree: Full-Time MBA Program Economics Major
Net Price: $54,620
#12.

University of Chicago
Location: Chicago, IL
Degree: MBA Economics
Net Price: $58,968