It's about so much more than counting money and balancing books. While this may have been true in the past, today's accountants are capable of performing so many more tasks.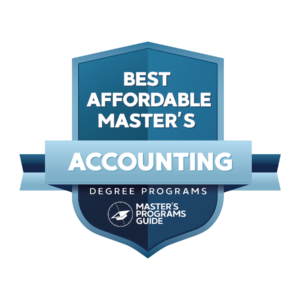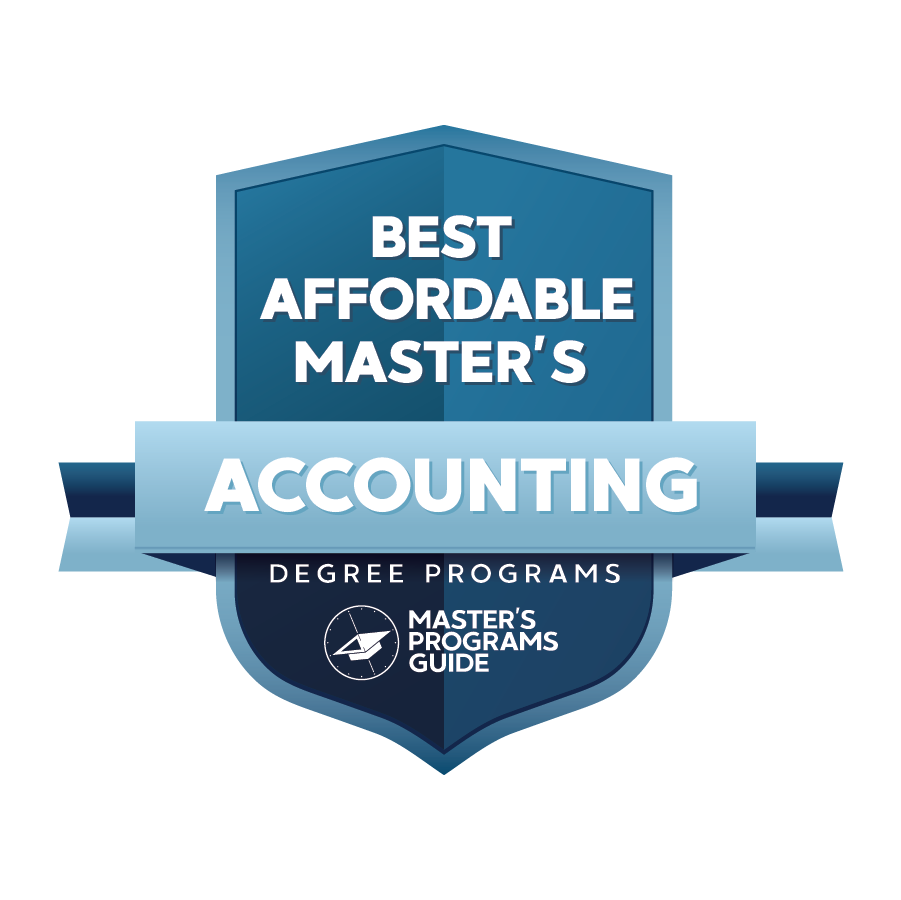 As a result, there has never been a better time to earn a master's in accounting. For many, the idea of accounting conjures up images of stiff, straight-laced professionals in one of the world's most boring career paths. That's no longer the case. Now, the field of accounting is more diverse—and more exciting!—than ever.
From helping the Federal Bureau of Investigation (FBI) solve white collar crime to serving as Chief Financial Officers of major Fortune 500 companies, accountants can do everything from balancing the books to conducting major international mergers and acquisitions.
Vital for small and large businesses alike, accountants are incredibly in demand.
While you can become an accountant with the right skillset—to be an accountant, you'll need to have excellent problem solving and critical thinking skills, along with the ability to communicate with a diverse group of people—and a bachelor's degree, earning a master's degree is a wise choice.
In fact, only a master's will help you get ahead as an auditor, financial analyst, corporate accountant, fraud examiner, and more. It will help boost you to a high-level position in taxation, insurance, banking, or really, any company at all that possesses a financial division. In one of these programs, you'll build your analytical skills and learn all about the latest technology. 
Not only that, but earning a master's degree in accounting is a smart choice if you want to become certified as a public accountant. To sit for the CPA exam, you'll need to have the right credentials, but you'll be able to file reports to the Securities and Exchange Commision if you pass this test. This will make you so much more valuable to potential employers. 
Are there any downsides to earning a master's in accounting? Not really! It's the best way to skyrocket your career to middle or senior management. There are so many things you can do with an accounting degree besides just basic accounting, so you really can't go wrong by earning one of these degrees. 
As you can see, accounting is one of the most secure professions you can pursue. There will always be a need for accountants in the traditional sense and new positions are arising that require skills in accounting on a daily basis. 
But then there's the big question—how will you be able to attend school if you're already working full-time? Fortunately, many of today's best master's in accounting not only are flexible enough to allow you to schedule in your classes around your other life commitments, but they're also surprisingly affordable. 
From rock bottom tuition rates to generous financial aid, there are plenty of ways that today's colleges are making a masters' degree easier—and more affordable—than ever. Because of this, there has never been a better time to pursue your degree. 
Common Application and Admission Questions
If you're thinking about becoming an accounting professional of any kind, applying for a master's program is your first step. You'll want to first research schools that accept students with your qualifications.
If you were an accounting major as an undergraduate, it's likely that you already meet most schools' requirements (provided that your GPA was high enough—although minimum grade requirements vary depending on the university, most schools like to see a GPA of at least 2.75 to 3.0 on a 4.0 scale). However, many graduate programs do not require applicants to have a background in accounting, meaning you can apply with a baccalaureate degree in a related field like finance, economics, business, or others. 
Before you start filling out admissions applications, take the time to narrow down your list of schools to which you'd like to apply to just three or four. Include a few schools that you might consider a "reach" for you to get into (those with more competitive admissions standards) as well as those that are reasonably within reach and a few safety schools, too.
It can be tempting to apply to dozens of different programs to hedge your bets, but try to avoid this temptation. Not only will it take a lot of time, meaning you're more likely to cut corners with your applications and leave things out, but it also means that you are going to spend a ton of money on application fees. It's not worth it! Instead, narrow it down to just a few top schools.
Give the admissions department at your schools a call to see what they have in mind in terms of the ideal applicant. Find out what the basic educational and professional requirements are. You will always need an undergraduate degree (although there are some schools that have combined 4+1 programs that allow you to earn a bachelor's and a master's at the same time). 
After verifying that you meet the educational requirements, you will need to send in transcripts from any undergraduate institution you have attended. The admissions officers will look over these documents to see that you meet various prerequisites and that you have completed common courses like financial accounting and managerial accounting.
You may be required to submit scores from the GMAT, or Graduate Management Admissions Test. Sometimes the GRE is accepted in place of this test. Although all of your scores on each subsection of this test matter, it will be the quantitative analysis skills that are looked at the most closely. You might be required to score a 650 or higher in order to gain admission, so start studying well in advance of when you need to take the test. 
Of course, don't forget that you may need to provide other supporting documents when you apply, too, like letters of recommendation and a personal statement. In many cases, you may be asked to submit a resume that details several years' worth of work experience or to complete a phone or on-campus interview.
What About Financial Aid & Scholarships?
It's no secret that earning a master's degree isn't exactly affordable these days. And while it's smart to look for financial aid and scholarships to help you finance your degree, chances are, you don't want to be selecting a college out of the "bargain bin!" Rather than focusing on schools that just offer the lowest tuition rates, look for those that offer a good return on investment.
How can you determine a school's return on investment? Starting by reading this guide to the most affordable master's in accounting is a great place to start. However, you might also want to consider other factors about the school, such as its rankings by educational publications like the U.S. News & World Report and the career placement rate for its graduates. The average salary earned by graduates is another helpful figure to consider, especially in relation to the school's overall tuition price.
Once you've narrowed your list of schools down to a handful to which you'd like to apply, your next step is acquiring financial aid. At most schools, you will enjoy eligibility for federal student financial aid as both a full-time and part-time student. The key is in looking for a school that is accredited. Without accreditation, schools can not only not award financial aid, but it also may be more difficult for you to transfer credits between universities, should this need arise.
Most schools offer both merit-based and need-based scholarships, including accounting-specific awards for graduate students. A vast majority of schools also offer flexible payment plans along with reduced tuition rates for military members and their families.
As you're considering how you will pay for college, don't forget that there are other expenses that go into attending college, too, such as the price of books, learning materials, transportation, and more. 
Before you can start to figure out how much financial aid you might get from your university, you will need to begin by completing the FAFSA, or the Free Application for Federal Student Aid. The FAFSA is used by the federal government to help determine your eligibility for federal student aid like grants and loans but it will also be used by the state and your university of choice to help figure out how much you might be expected to contribute.
In order to fill out the FAFSA (which is available starting January 1 of the year in which you plan to start school), you cannot default on a current loan or owe any money. You must have a minimum of a high school diploma or GED and a clean criminal record. If you're male, you also must have registered with the Selective Service System.
When it comes to looking for financial aid for college, don't leave any stone unturned. There is a common misconception out there that graduate students receive far less financial aid than undergraduate students. While this is sometimes true, it should not deter you from completing the FAFSA and doing everything you can to get financial aid. In addition to financial aid from the government and from your school, you can also apply for outside scholarships.
One more tip? Check with your employer. If you're already working in an accounting or an accounting-related field, there's a good chance that your employer might be willing to sponsor you fully or even partially to go back to school. 
How Much Can I Make With a Master's in Accounting? 
The average salaries enjoyed by accounting majors vary, particularly when you consider that accounting is closely linked with other high-paying professions, such as business, finance, and more. Plus, with a master's degree, you'll likely be able to choose from various specializations like auditing or tax accounting, helping you to open the door to even better-paying professions.
The most basic career path you might pursue with a master's degree in accounting is that of an accountant or auditor. Chances are, you're already familiar with what professionals do in this line of work. You'll examine and prepare financial records, working full time to help individuals and businesses prepare and submit tax records and other financial documents.
The average pay for an accountant or auditor is respectable. In fact, in 2019, the Bureau of Labor Statistics reports that these individuals brought in more than $71,550, with individuals working in finance and insurance as well as upper management bringing in the highest average salaries. These jobs are expected to grow about as fast as the national average, too. 
If you want to branch out beyond the most generic option, you might consider pursuing one of the best paying jobs in accounting—becoming a vice president of finance. As a VP of finance, you'll connect the highest executives and management, leading all aspects of company financial planning, budget management, and debt financing. You'll earn an average annual salary of $104,690 per year, depending on the size of your company. 
You could also work as a chief financial officer. The chief financial officer, or CFO, is responsible for directing budgets and financial goals within an organization. It's the highest level of responsibility that you can aspire to as an accountant. While you could technically work your way up to becoming a CFO with just a bachelor's degree, a master's degree can help you get there faster—and make it more likely that you even do it in the first place!
CFOs, according to the Bureau of Labor Statistics, earn salaries in excess of $129,980 per year. You will earn more with additional years of experience.
Another unique career option for you to pursue is as an international tax manager. As an international tax manager, you'll work with companies to help them forge mergers and partnerships with foreign businesses. Again, salaries in this industry vary, but Ziprecruiter reports an average salary of $130,719 per year.
You could even work as a senior financial analyst. Although many professionals in this niche got to where they are by pursuing degrees in finance or business, you could also work your way there with an accounting degree. These jobs are in high demand. In fact, as long as a company is big enough to require a financial team, a senior financial analyst can also be found. Your primary duty will be to review the finances of your company and make recommendations for how the company can improve its overall financial standing. 
Yet again, salaries are impressive in this career. You can expect to earn up to $110,000 per year, according to Payscale. 
What Are the Best Affordable Accounting Degrees?
We know that you have educational goals that you're itching to pursue, but you may not know where to start. The editors of Master's Programs Guide utilize a unique ranking methodology based on the following five aspects:
25% Overall Degree Affordability: Average cost of undergraduate and graduate tuition per school
25% Graduation Rate: Number of students who start at the university and actually finish there
20% Earnings Potential: Average mid-career salary of school alumni
20% Selectivity: The number of students who apply versus the number who actually get accepted
10% Online Graduate Offerings: The number of programs offered online in each department
At Master's Programs Guide, we strive to do our best to guide you and your family toward a fruitful academic career. The pursuit of knowledge is a noble one, and we want to help you reach your goals.
Master of Science in Accounting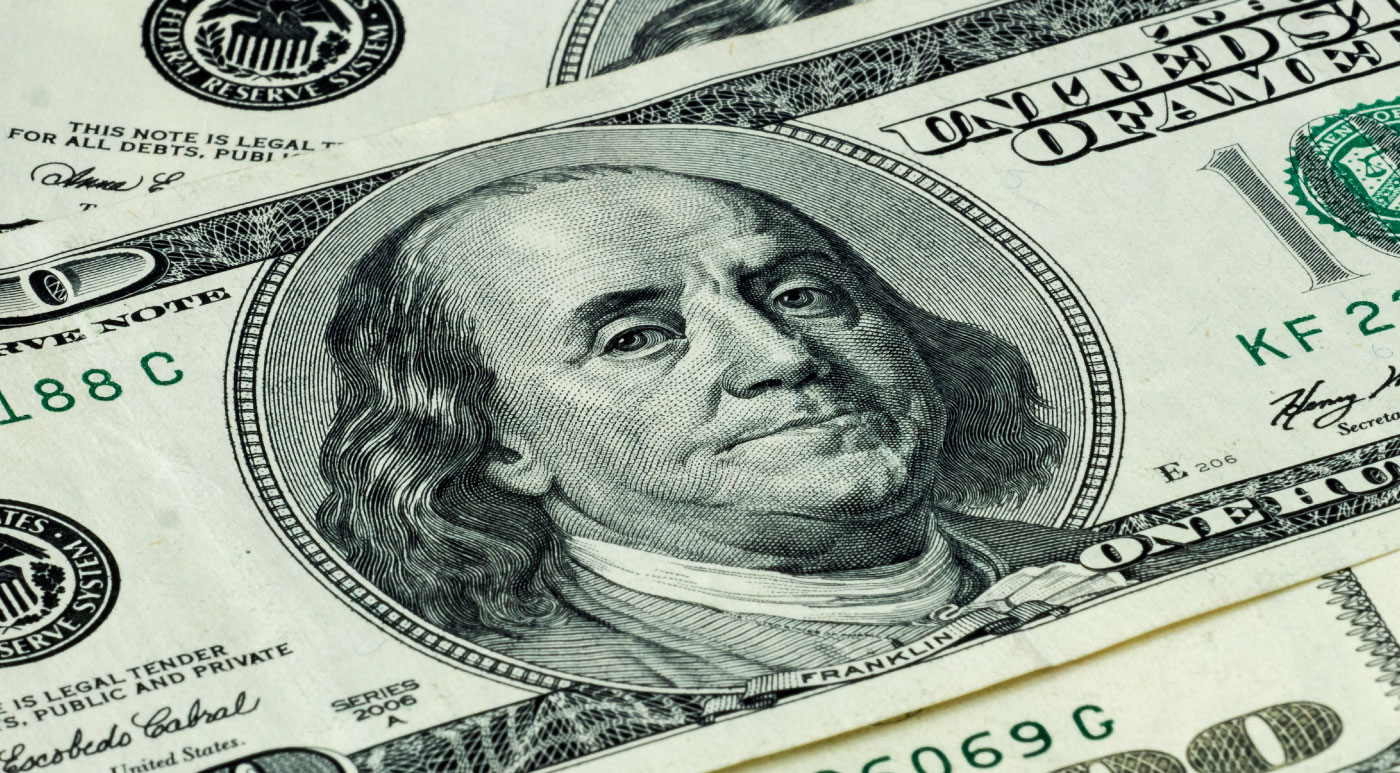 A public research university located in Lubbock, TX, Texas Tech University was first founded as Texas Technological College. The primary institution of the large Texas Tech University system, this school is incredibly diverse with a student body that consists of more than 25% Hispanic students. 
With a student body representing all 50 states and more than 100 countries, it's easy to see how Texas Tech could offer such an innovative environment for student learners. Both alumni and former students have gone on to rewarding careers in science, government, medicine, business, entertainment, sports, and more. Of course, the accounting degree at Texas Tech is nothing short of impressive, either. 
The Master of Science in accounting at Texas Tech University is perfect for candidates who already have Bachelor of Business Administration degrees, either from Texas Tech or elsewhere. It is offered by the Rawls College of Business. 
In addition to a stand-alone graduate degree, Rawls also has a combined BBA to MS, an accelerated program that will allow you to earn both a bachelor's and master's degree simultaneously. This combined program consists of 150 credit hours of study and will prepare you for  CPA licensure.
Your courses in this track will be integrated so that you can count two classes toward both sets of coursework. You will be able to take courses that prepare you for a variety of careers in accounting, including in taxation and audit/financial reporting. 
The School of Accounting at Rawls is one of only 168 programs in the United States that is accredited by the Association to Advance Collegiate eSchools of Business. It is also separately accredited as an accounting school. You'll benefit from instruction that is relevant and current and supported by cutting-edge research. Placement rates for this program have been either at or near 100% for the last 25 years. 
You'll be able to take a variety of courses that you can fully customize to your goal career path. Some of the most common titles for graduate students to take include Advanced Accounting, Financial Statement Analysis, Accounting Theory, and International Taxation. 
As a student in this program, you'll have access to some of the best opportunities for hands-on learning. In addition to encouraging summer internships, you can also participate in primary recruiting events known as "Meet the Firms." Available only to accounting majors, this event occurs early in the semester in which you'll be able to meet recruiting partners, engage in dinners and special events, and participate in formal interviews after which internships are frequently offered. 
Tuition and fees are surprisingly affordable, with non-resident rates coming in at just $13,673 per year—and that's for an impressive 18 credit hours.You can apply for various types of financial aid, including employee tuition assistance waivers and grants.
To apply, you will need to submit a one page essay addressing your long term goals, leadership experience, or problem-solving capabilities. You should also plan to submit two recommendation letters and GMAT scores along with transcripts from any schools you attended for your undergraduate education. 
Master of Science in Accounting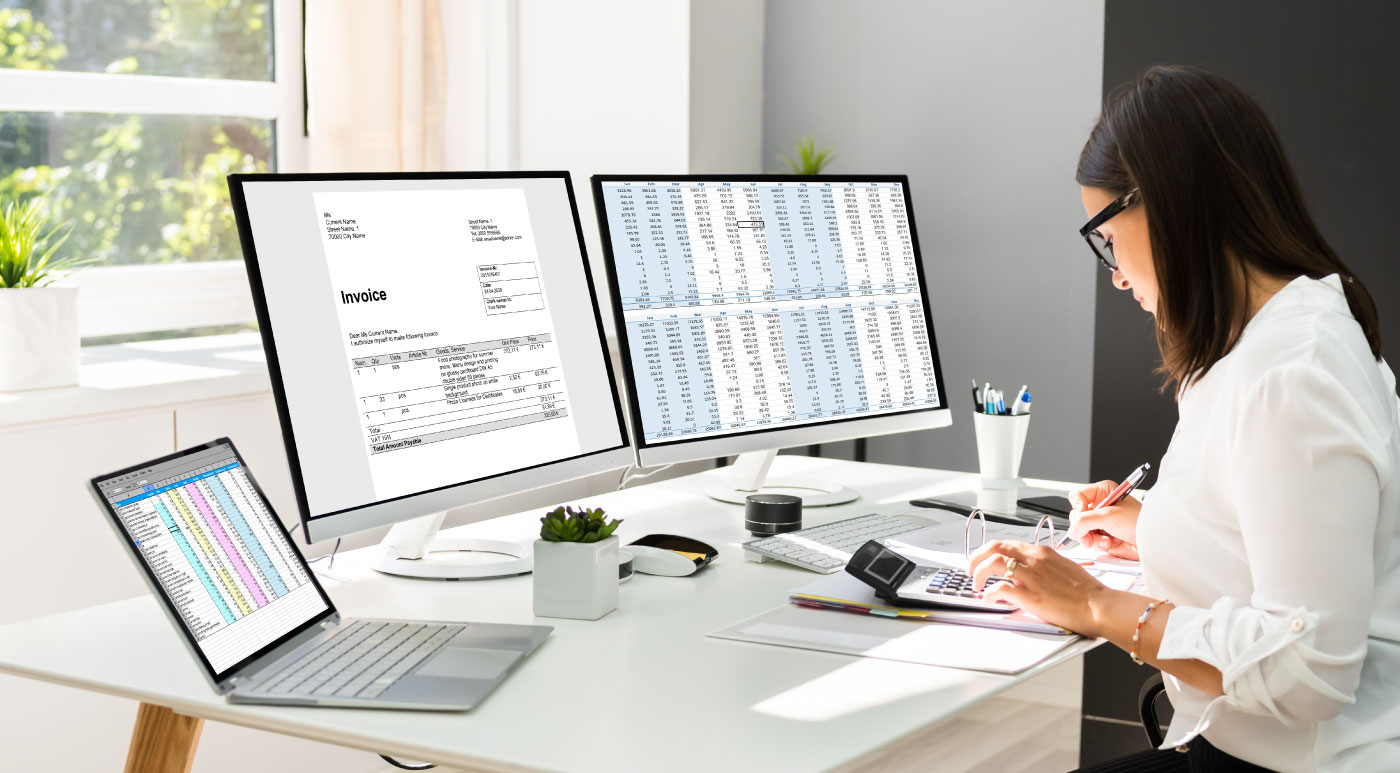 With several locations in and around Dallas, TX, the University of Texas at Dallas offers one of the best environments for students who wish to pursue careers in business or accounting. The main campus is technically under the city jurisdiction of Richardson, but the university has multiple campuses in downtown Dallas, too. 
Because of this location, you'll have access to one of the largest and most rapidly-growing business environments in the country. This will grant you opportunities to work with top industry partners like Exxon Mobil, AT&T, Southwest Airlines, and more.
Offered by the Naveen Jindal School of Management, the Master of Science in accounting offers a personally-tailored approach to accounting education that has a global, interdisciplinary focus. You'll take courses that are equally balanced between conceptual and pragmatic training in accounting as you develop both oral and written communication skills. 
You'll be prepared to work in accounting across a variety of fields, including corporate accounting, taxation, internal audit, government, and ERP/SAP systems. You will also be eligible to sit for the Uniform CPA Exam as long as you meet the requirements for your state's board of public accountancy. 
There are several different options as to how you can complete your studies in this program. One is the MS accounting flex program. This will give you the freedom to complete the program at your own pace and to tailor your studies based on your career goals. You can take classes during the day, the evening, or even online, with admission in the fall, spring, and summer semester. 
There is also an accounting cohort program. In this program, which takes place over the course of two years, you will take all of your classes together with a group of students, moving throughout the entire sequence as a unit. You may only begin your studies in this program during the fall semester.
A 36-credit hour program, it gives students a strong foundation in core business concepts while also being remarkably affordable. You can not only complete your degree in less than two years but you will have the opportunity to participate in career and internship opportunities that will make it easier for you to find a job upon graduation. In fact, more than 60% of recent graduates participated in an internship with a local company. 
Not only that, but the curriculum of the program allows you the opportunity to gain practical work experience by offering accounting consulting services to a local business as well.
To apply to any of the exceptional accounting programs at the University of Texas at Dallas, you will need to have a bachelor's degree from an institution in the United States with a minimum GPA of 3.0. You should submit competitive GMAT or GRE scores that are from within the last five years as well. One letter of recommendation is required, as is a resume and personal essay that outlines your academic goals and interests. 
Master of Accounting (MAC) Program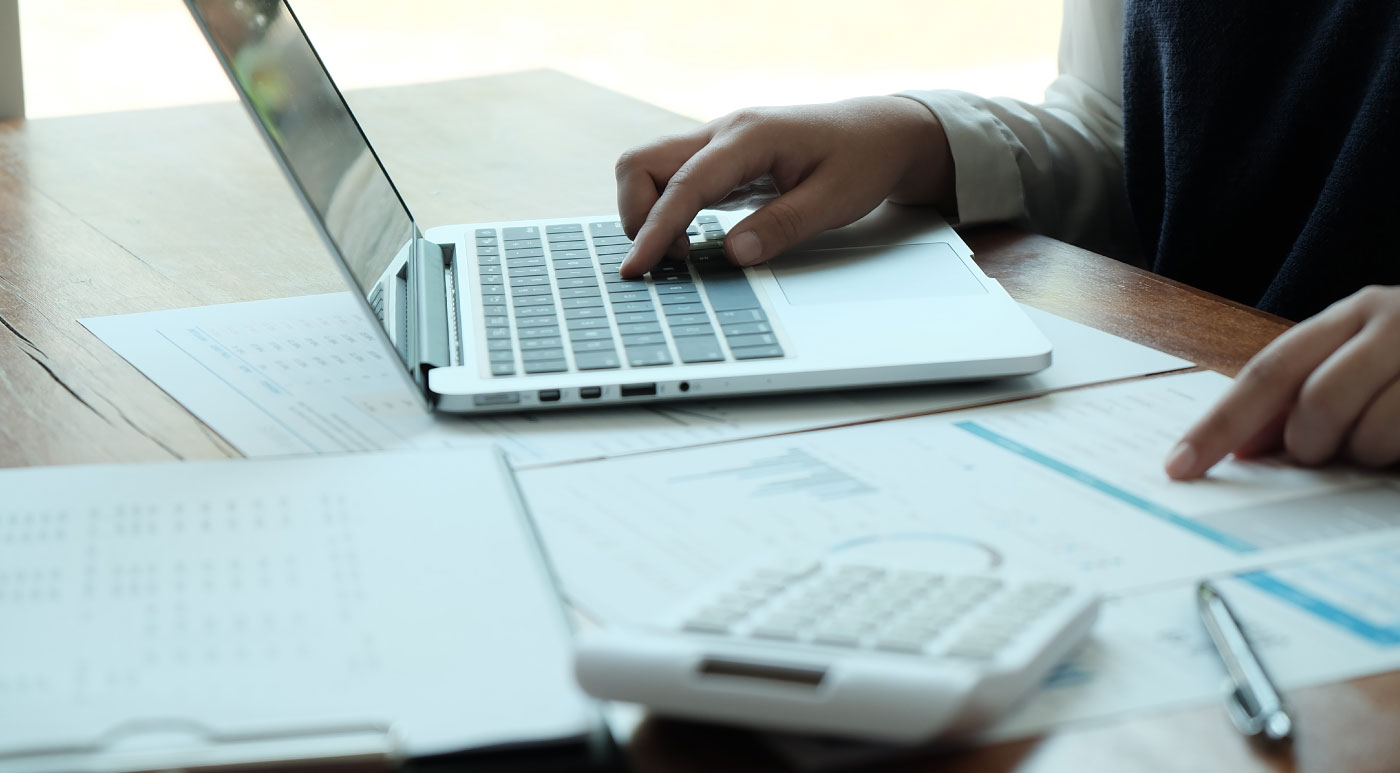 North Carolina State University at Raleigh is a large public land-grant research university that is known for its commitment to research, innovation, and student success. Established in 1887, the school has an enrollment today of more than 35,000 students—one of the largest in the country.
Despite its large size, class sizes here remain small, with faculty always attentive to students' needs and professional goals. No matter what your program of study may be, you'll always have opportunities to participate in research both inside and outside of the classroom. In fact, North Carolina State forms the third corner of the Research Triangle of the region, with the other two corners formed by Duke University and the University of North Carolina at Chapel Hill.
In the accounting program, you'll be able to engage in countless opportunities for research as well as other hands-on learning opportunities. The Master of Accounting is offered by the award-winning Poole College of Management and is a cutting-edge program that will prepare you to become a leader in the versatile, fast-growing world of accounting. 
Featuring a highly innovative curriculum that combines real-world experiences, exposure to practical problem-solving skills, and rigorous theoretical education, this degree will help you to accelerate your career in any field of accounting. You can take classes fully online, fully on-campus, or in a combination of the two settings.
Regardless of the pathway and format you choose, you'll find that the curriculum of this program prepares you to work in any aspect of accounting or business. It also offers a rigorous technical education. You'll take a smattering of business electives along with industry-selected courses in accounting. Then, you can focus your education even further by pursuing one of three optional concentrations in information technology, tax strategy, or enterprise risk management.
You'll gain experience both on-campus and off through practicums and other experiential learning opportunities. The Department of Accounting at NC State has strong connections with Big Four and national professional service firms along with major corporations and local and regional accounting firms.
From internships to practicum experiences, you'll gain all the exposure to the accounting world you could possibly hope for. Not only that, but business professionals from the community regularly travel to campus to interact with students through class lectures, club activities, and workshops.
You can even study abroad! The program includes built-in opportunities for students to travel to places like Prague to earn credit toward their degree while studying in a one-of-a-kind setting.
If you think that you would have to pay an arm and a leg for this kind of experience, you're mistaken. NC State makes it possible for anyone to complete one of these dynamic degrees. Not only does the program's accelerated one-year curriculum make it easy for you to find time to complete your studies without having to take much time off work (thereby saving you money), but this convenience is also coupled with low tuition rates and extensive financial aid opportunities.
To apply, you'll need to have a strong academic record and solid GMAT scores. You will also be evaluated based on criteria like your letters of recommendation, participation in volunteer work and campus organizations, and work experience. 
Accounting – Master of Science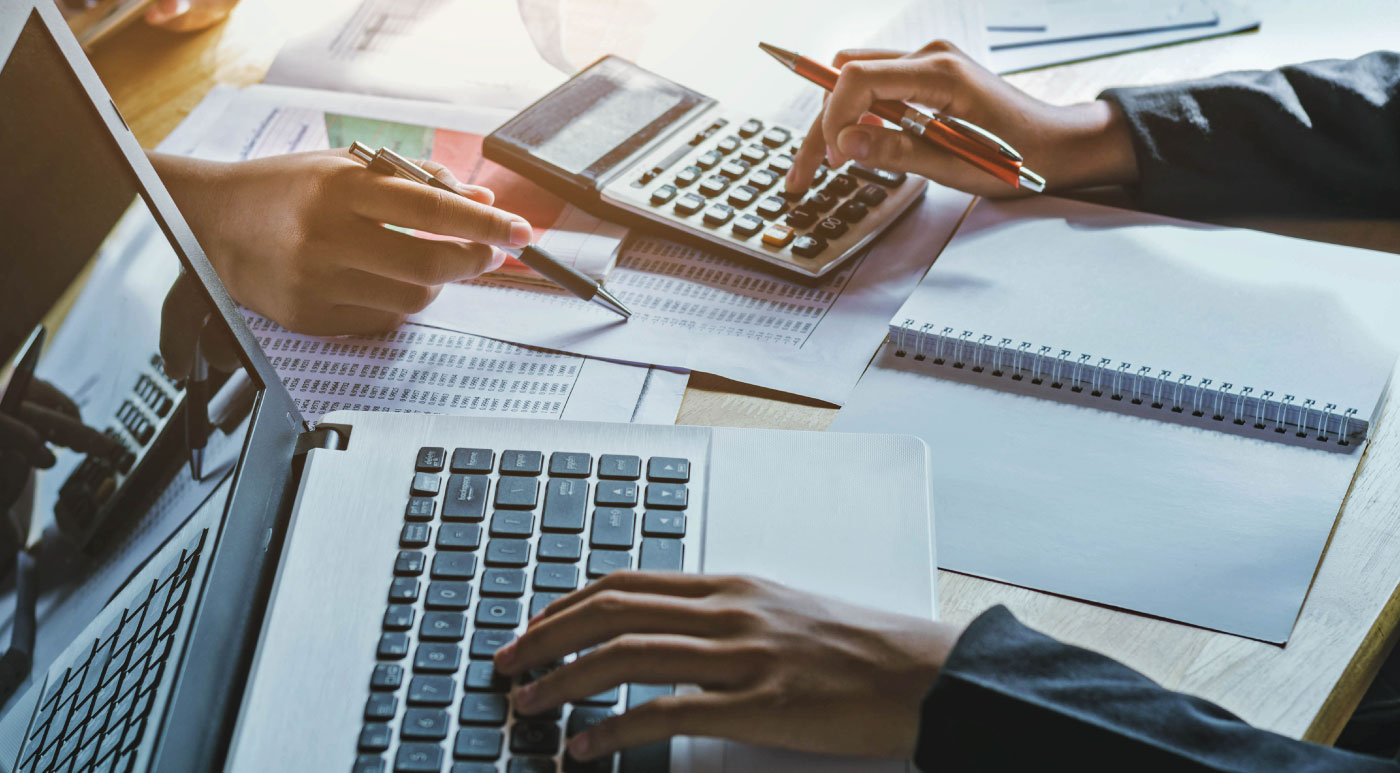 Originally founded as a private teachers college, the University of North Texas in Denton, TX is now one of the largest universities in the state—and the flagship institution of the University of North Texas System. In addition to campuses in Denton, the school also has universities in Fort Worth, Dallas, and Frisco.
Despite its original goal to educate only aspiring teachers (it remained primarily a teaching college until 1949), the University of North Texas now has majors that are spread out among 14 different colleges and schools. When it comes to accounting, you'll have several different options. 
The Department of Accounting has programs with coursework leading to a Master of Science degree in accounting with a concentration in audit and assurance or corporate accounting, a
Master of Science degree in taxation, and a Doctor of Philosophy degree in business with a concentration in accounting. All three programs are taught by faculty who are well-respected for being at the top of their chosen career paths.
The Master of Science in accounting has gained national recognition, ranked among the top 50 in the nation by the Public Accounting Report's Annual Professors Survey. The degree is offered by the G. Brint Ryan College of Business, one of the country's largest business schools. 
You'll have plenty of opportunities to learn both in and out of the classroom here. The Institute of Petroleum Accounting at the University of North Texas, for example, regularly conducts research in fields like finance, accounting, taxation, and various other economic problems of the extractive industries. As a graduate student here you'll be able to assist both faculty members and industry experts with their research.
There are plenty of student organizations for you to check out, too, like the student chapters of the Beta Alpha Psi international honor society, the Association of Latino Professionals in Finance and Accounting, the National Association of Black Accountants, the Information Systems Audit and Control Association, the Institute of Management Accountants, and the Internal Auditing Education Partnership Program.
You'll be supported in your studies by a vast array of support services, too, like the Graduate Student Writing Support office and the Office of Research Consulting. All in all, you'll complete a total of 33 credit hours of 5000 level courses, with multiple tracks of study available for you to choose from.
To apply, you will need to submit a transcript of your bachelor's degree with a minimum 3.0 GPA. You also should plan on providing a 600 to 700-word essay, official GMAT scores, a current resume, and three letters of recommendation. This affordable program not only features low tuition rates but also supports students with various forms of financial assistance, such as scholarships and excellence recognition honors. 
Master of Science – Accounting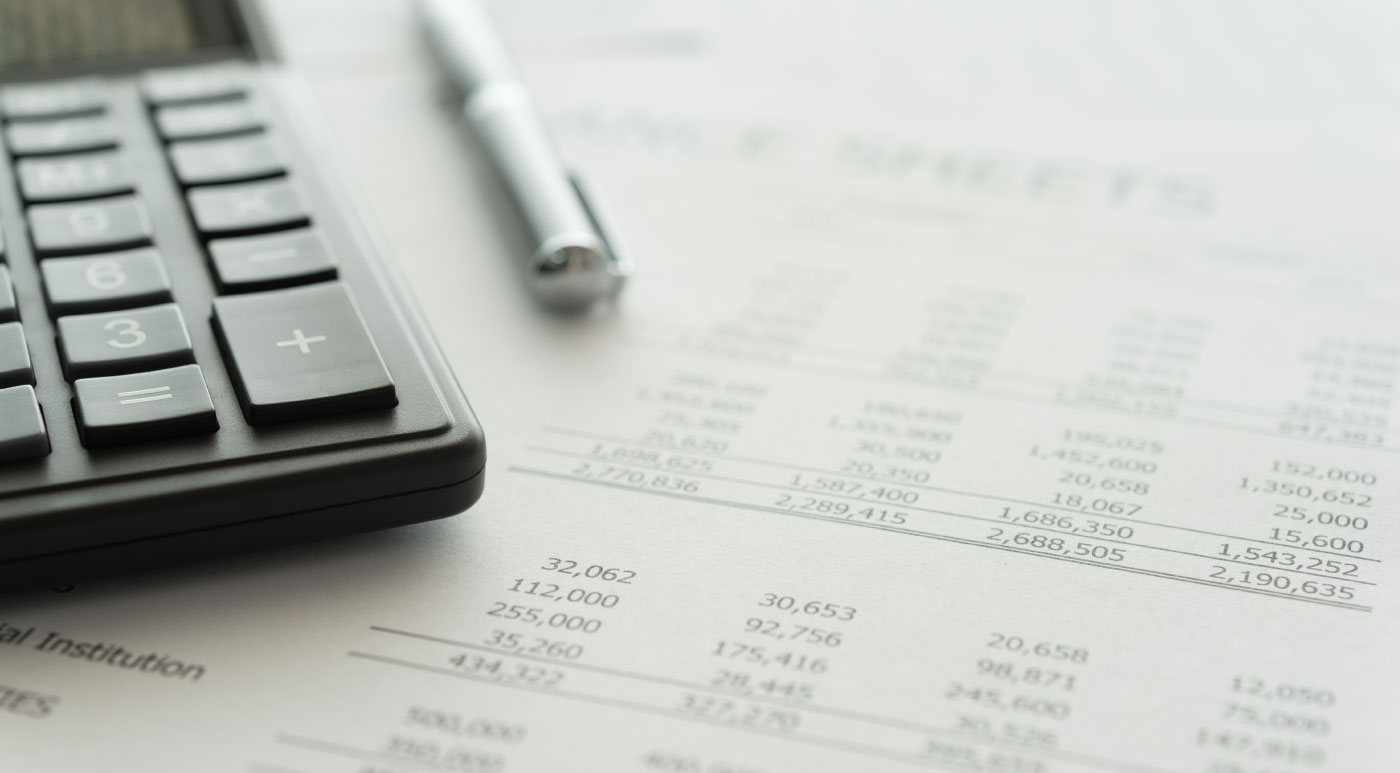 One hundred twenty-nine bachelor's degrees. One hundred twelve master's degrees. A 175 acre campus. Hundreds of clubs, student resources, and activities to explore.
If you happen to assume, after reading these statistics, that California State University-Los Angeles offers it all, you would happen to be correct.
This university, part of the 23-campus California State University system, is one of the largest and most well-recognized schools in the country. In fact, in 2018, this university received more applications than almost any other school in the CSU system, despite having one of the lowest rates of admission. 
Organized into nine colleges with four schools and 50 different academic departments, California State is home to one of the nation's best and most affordable master's in accounting. This degree, a Master of Science in accounting, is offered by the College of Business and Economics and will provide you with the training you need to accelerate your career in accounting.
The curriculum of this program is customizable and features flexible scheduling so that you can target your career path toward your unique goals. It will prepare you for the CPA exam and help you work toward other professional certifications in things like internal auditing and fraud examination.
With in-demand course options and plenty of industry-focused events for you to choose from (such as guest lectures, workshops, and student events), this competitive program is one you've got to consider if you want to work in accounting.
You'll take 33 credit hours of study, with core classes comprising 18 of those units. These core classes include titles like Auditing, Financial Accounting Theory, Accounting Information Systems, Leadership and Professional Skills for Accountants, Professional Accounting Ethics, and Case Studies and Research in Accounting.
As a student here, you'll benefit from partnerships with industry players and access to the Center for Entrepreneurship and Innovation. Open to all students, faculty, and alumni, this center will provide you with the mentorship, resources, training, and research opportunities you need to be successful in the fields of business and accounting. 
There are concentration areas you can choose from, too, to help you enhance your degree with various specializations. The options include taxation, financial and public accounting, and accounting information systems. A CPA-preparation program, it features low tuition and plenty of opportunities to receive financial aid. 
For the entire program, you'll pay right around $18,800 as a California state resident (out of state students pay more, but still enjoy low overall tuition rates). Plenty of financial aid opportunities are available, too, so be sure to fill out your FAFSA to determine your eligibility. 
To apply for admission to this program, you will need to have at least three years' worth of work experience. Submit two letters of recommendation and a professional resume along with a statement of purpose and unofficial transcripts. 
Master of Science – Accounting
Sometimes referred to simply as Sam or SHSU, Sam Houston State University is a public university located in Huntsville, TX. Originally designed as a teacher's college for educators west of the Mississippi River, it was named for Sam Houston himself and is a prominent member of the Texas State University System.
This university offers more than 150 different programs to 20,000 students spread out among a number of colleges and schools. The programs are highly ranked by U.S. News & World Report, with many available entirely online. 
Although the Master of Science in accounting is only available on the main campus in Huntsville, it nevertheless offers the flexibility and freedom you need to pursue your graduate degree in accounting. It will also give you the skills and credentials you need to sit for the CPA examination. 
Most students are able to complete this degree in just one year of full-time study, though you can also take classes on a part-time basis if you prefer. You'll take core classes such as Advanced Financial Accounting Research; Financial Statement Analysis; Managerial Accounting Applications; Estate Planning, Trusts, and Nonprofit; Corporate and Pass Thru Entity Tax, and more. 
By completing this program, you'll acquire the skills-based competencies you need to enter the accounting profession. You'll gain a thorough education in the technical core competencies of the field, as laid out by the American Institute of Certified Public Accountants. These competencies are reporting; systems and process management; research, technology and tools; risk assessment, analysis, and management; and measurement analysis and interpretation. 
This degree is extremely affordable, with low tuition rates and plenty of financial aid opportunities available (including grants and graduate assistantships). 
You do not need to have a business or accounting degree in order to apply for admission to this program, but you should be prepared to take various STEM courses before you are admitted. The program has admission opportunities in the fall, spring, and summer semester and consists of 30 credit hours of study. When you apply, you will need to submit transcripts evidencing an overall undergraduate GPA of 3.0 or higher along with a current resume. 
Sam Houston State prides itself on being an innovator when it comes to educating students of all backgrounds. In fact, nearly 50% of all SHSU students are the first in their families to attend college, and nearly three-quarters of them work while pursuing a degree. The school has racked up numerous accolades, including being ranked as the first in the country by Study.com for the Best Online Colleges and Schools in Texas. 
Sam Houston is also nationally ranked in regards to its faculty accomplishments (it employs a large percentage of minority faculty as well as those who are tenure or tenure track), its commitment to social mobility, and its efforts toward improving campus safety. If you're looking for a school that checks all the boxes for your graduate education, look no further than Sam Houston State University! 
Accountancy Graduate Programs – Master of Science Programs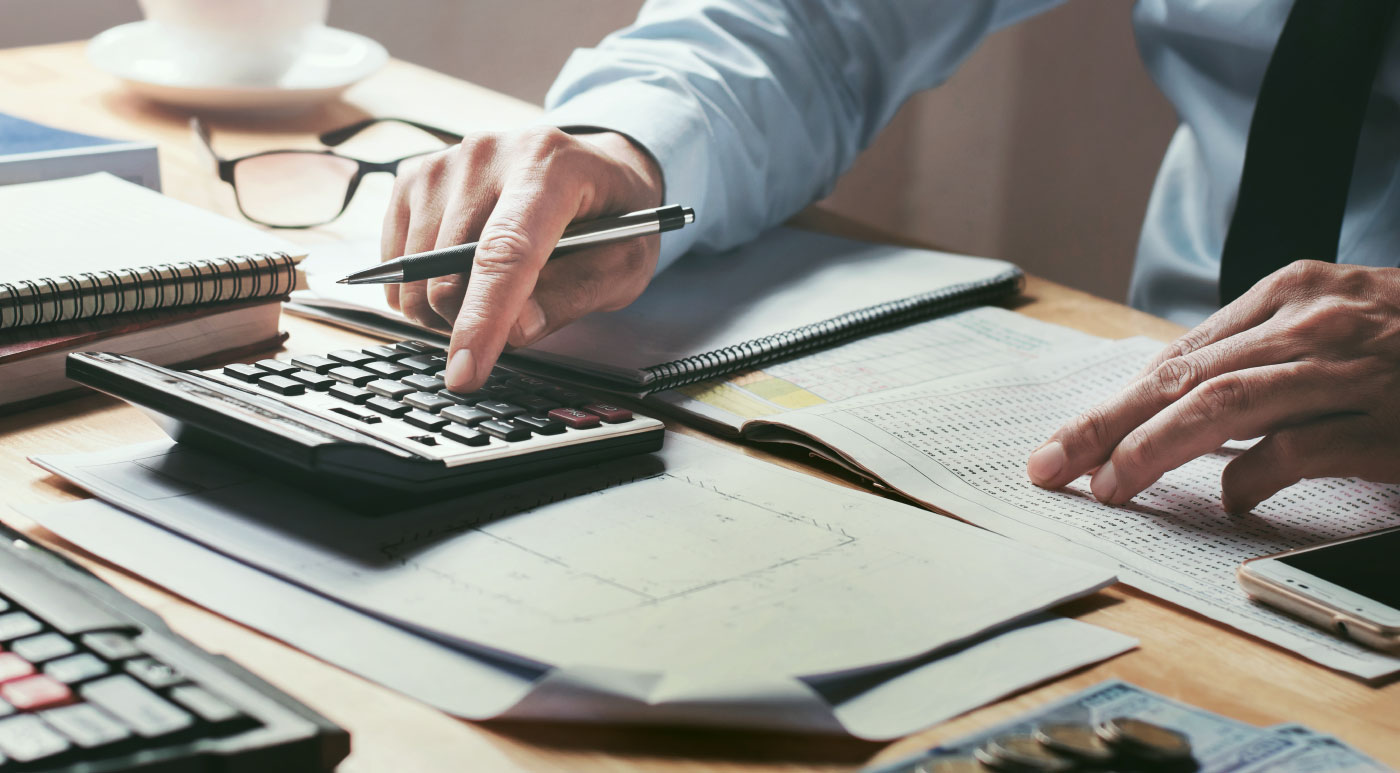 Known both as Baruch College and CUNY Bernard M. Baruch College, this school is another top contender on our list when it comes to the best affordable master's in accounting. Named after statesman Bernard M. Baruch, this school offers a variety of undergraduate, master's, and doctoral programs through the Weissman School of Arts and Sciences, the Marxe School of Public and International Affairs, and the Zicklin School of Business. 
It is in the Zicklin School of Business where you will find the multiple award-winning accountancy graduate programs. In addition to a Master of Science in accountancy, the school also has an integrated BBA/MS in accountancy and an MBA in accountancy. 
The most popular option is the Master of Science in accountancy. It is more specialized than the MBA and designed for students who already possess bachelor's degrees in accountancy or similar business-related fields. The MBA has a broader focus and is a good choice for individuals who do not possess a background in business or accounting. It is available in both full-time and evening forms to make it more flexible for individuals who are already working.
Of course, the combined program is a smart choice, too, particularly if you want a more streamlined program that will enable you to complete your master's degree in just a single year after finishing your undergraduate degree in accountancy at Baruch. This program also meets the New York State CPA academic requirements.
You'll take a variety of courses leading to 30-70 credit hours, depending on the courses you select and which pathway of those listed above you choose to pursue. Some of the courses you might take include Corporate Finance, Intensive Survey of business Contracts and Law of Corporations, Marketing Management, and Firms in the Global Economy.
If you know you want to study at Baruch but aren't 100% sure that the accountancy major is right for you, don't worry. This school offers related master's degrees in things like marketing, quantitative methods and modeling, statistics, taxation, real estate, and financial risk management, just to name a few. 
The Zicklin School of Business is ranked the number one top business school in New York City compared to other public schools in the U.S. News & World Report. In addition, Money named it #1 in the ranking, "Top 10 Best Colleges for Business Majors." With more than 30 degree programs and a strong alumni network of more than 120,000 strong, Zicklin at CUNY Bernard M. Baruch College is a smart choice for your education in accountancy. 
When you are ready to apply, you will need to submit an online application and provide undergraduate transcripts. The GMAT/ GRE is optional for Master of Science programs but is a requirement for MBA degrees. Similarly, you do not need to have any work experience for the master's but two years is required for the MBA. An affordable program, this degree offers low tuition rates starting at just $17,841 for the entire program. 
Master of Professional Accountancy (M.P.A.)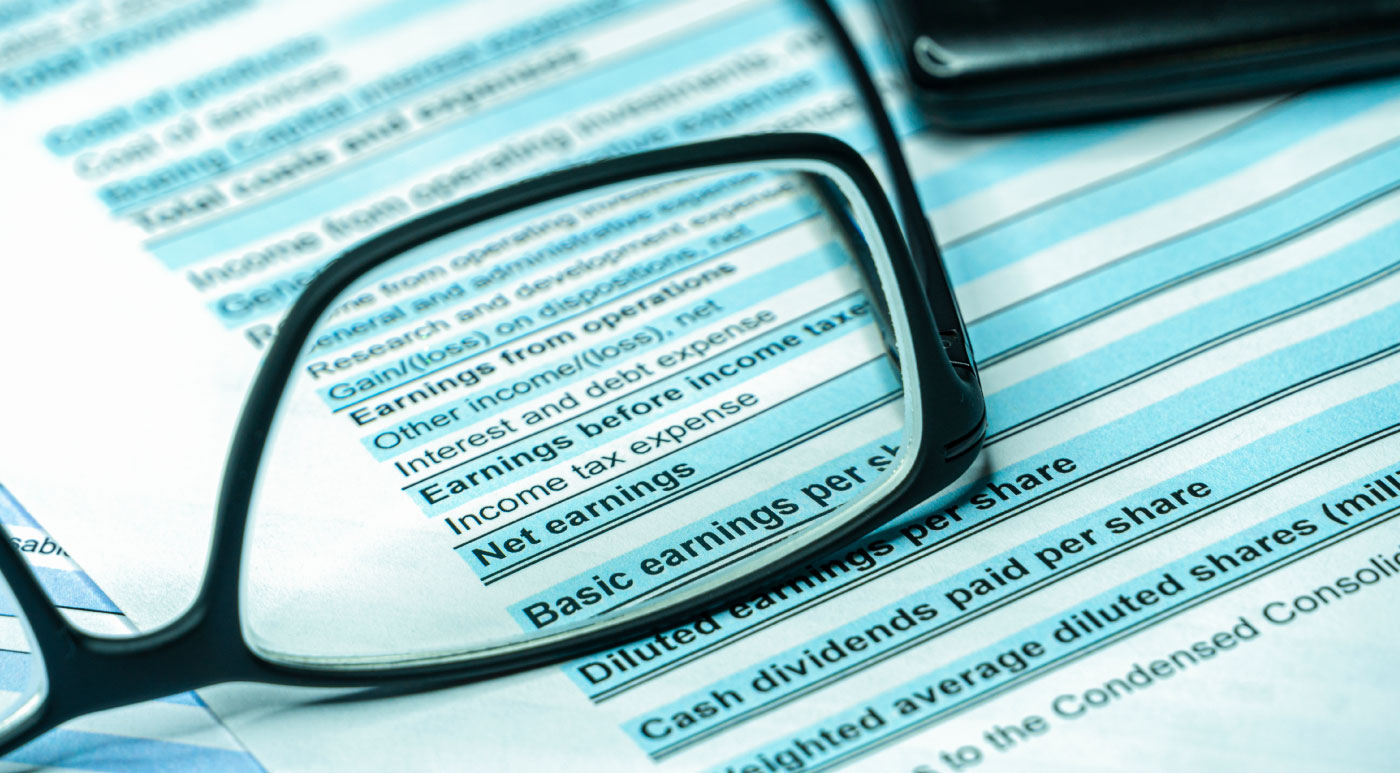 A public research university located in Vermillion, SD, the University of South Dakota is home to a number of firsts and onlys, including the state's only medical school and the only law school. It has a number of other unique features, too, like the National Music Museum (which houses more than 15,000 different European, American, and non-Western instruments).
Of course, you'll find plenty of other things on campus to keep you entertained. In addition to more than 280 different undergraduate and graduate majors, the University of South Dakota is also home to 170 student organizations, including a number of fraternities and sororities. 
Highly ranked by publications such as U.S. News & World Report, Washington Monthly, and Forbes, the University of South Dakota also offers one of the best Master's of Professional Accountancy or MPA degrees. It is the perfect choice for candidates seeking more specialized training in accounting and related fields. 
The degree provides the 150-hours of training necessary to sit for the CPA exam in South Dakota. It can be completed as a stand-alone program or as a joint Bachelor of Business Administration and Master of Professional Accountancy fast-track degree. It can also be completed in combination with a Juris Doctor degree with the noted School of Law at the university. 
If you choose, you can pursue a specialization, too. The accounting analytics specialization will teach you how to analyze and utilize data to help improve your decision-making processes as they relate to accounting. This specialization is a 30-credit hour program that can be completed online after finishing all other accounting and business pre-requisites. 
In most cases, you can complete your studies in twelve months by studying full-time and face-to-face in Vermillion. However, with courses available both on-campus and online, this degree is a smart choice for any student. You'll take core classes like Legal Environment of Business, Production Operations Management, Foundations of Economics, and Foundations of Marketing and Organizational Behavior.
Of course, an internship is at the heart of this program as well. A three-credit internship in accounting will enable you to explore contemporary topics in accounting and auditing so that you will have the skills necessary to work for any organization, company, or government agency. 
To apply, you will need to submit an online application and submit copies of your undergraduate transcripts. You should hold a bachelor's degree with a minimum GPA of 2.85. You will also need to provide a resume and a statement of purpose. GMAT scores are required as are three letters of recommendation. 
This degree is also incredibly affordable, with several different financial aid opportunities available. There are a  limited number of graduate assistantships awarded each year on a competitive basis to students who are enrolled full-time or completing at least nine graduate credit hours, too. 
Accounting & Business Advisory Services (M.S.)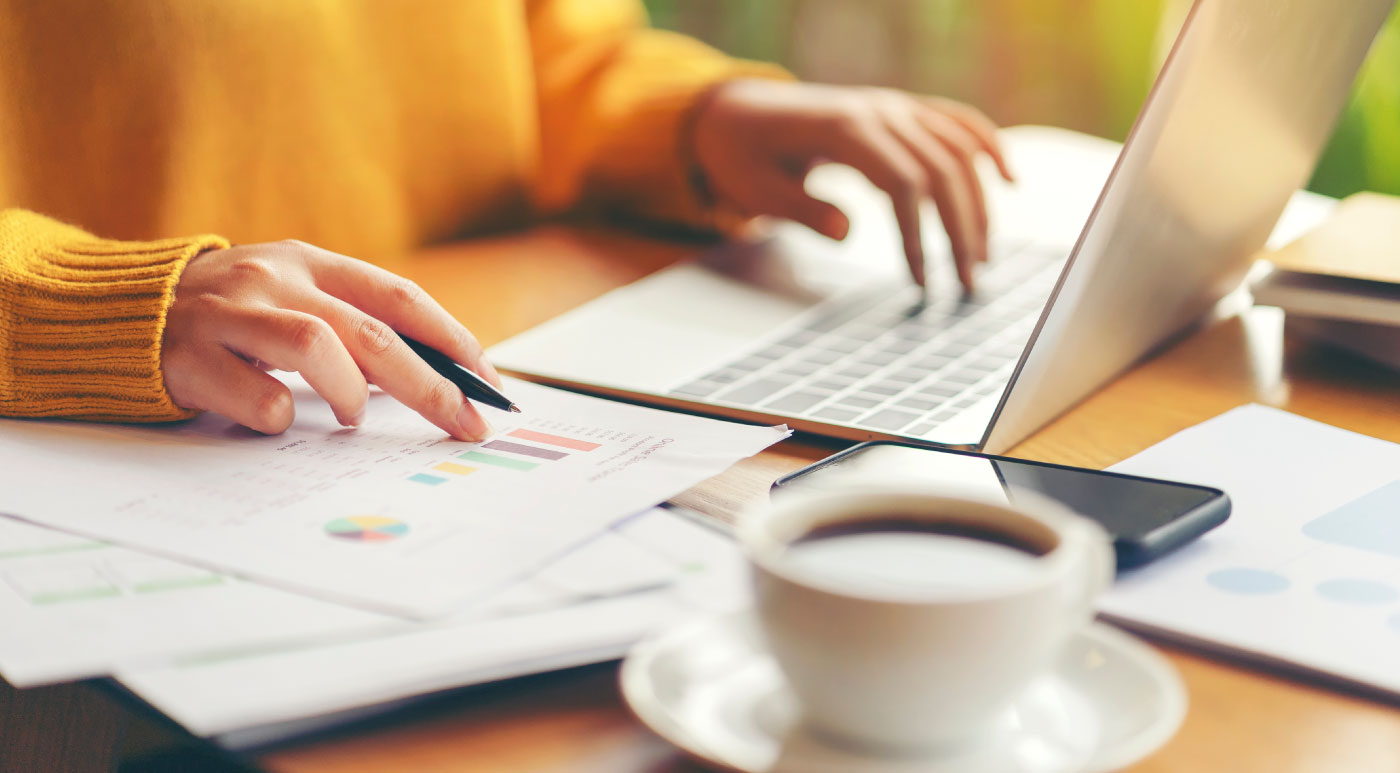 First established in 1866 as Maryland's first training school for teachers, Towson University is now a part of the University System of Maryland—and it goes beyond basic teacher education programs. In fact, the school now has more than eight subsidiary colleges and 20,000 students, existing as one of the largest public universities in the state. It also produces more teachers than any other university—but offers programs in more than 100 other fields of study, too. 
Towson is broken down into thirty academic departments and eight colleges. These include the College of Business and Economics, the College of Liberal Arts, Towson University Honors College, and several other well-ranked divisions. 
The Master of Science in accounting and Business Advisory Services is one of the few of its kind in the entire country. As a student in this program, you may choose to take classes online, on campus, or at the University of Baltimore, Towson's partner in offering this degree. 
Accredited by the Association to Advance Collegiate Schools of Business, this program will allow you to count your additional specialized accounting coursework toward the 150-hour requirement to become licensed as a CPA in Maryland as well as many other states.
You'll take a variety of courses, with many of them available as electives to help you hone your skills and forge a unique career path. Some potential titles you might pursue include Tax Policy, Contemporary Issues in Financial Accounting, Taxation of Entities, and Design of Managerial Cost and Control Systems.
The curriculum has several built-in opportunities for experiential learning, too. You might pursue a graduate accounting internship that will allow you to work on an assigned project within an actual accounting environment or you might complete an independent research project in accounting. 
The degree is incredibly affordable, with low tuition rates starting at just $439 per credit hour for in-state students. Financial aid is available, with numerous fellowships and other types of aid specifically for graduate students offered, too. At Towson, taking classes full time is a smart choice, as it can help you save money on tuition and fees overall—and to graduate more quickly. 
When you are ready to apply to this program, you will need to complete an online application. An undergraduate GPA of at least 3.0 is typically required, although you may be able to apply with a 2.75 GPA for conditional admission. Before enrolling, you will need to have completed several undergraduate accounting courses, too, such as Cost Accounting, Auditing, and Principles of Accounting. 
There are three application cycles each year. For any of these, you must submit your transcript, letters of recommendation, and an application fee of $45. 
Master of Accountancy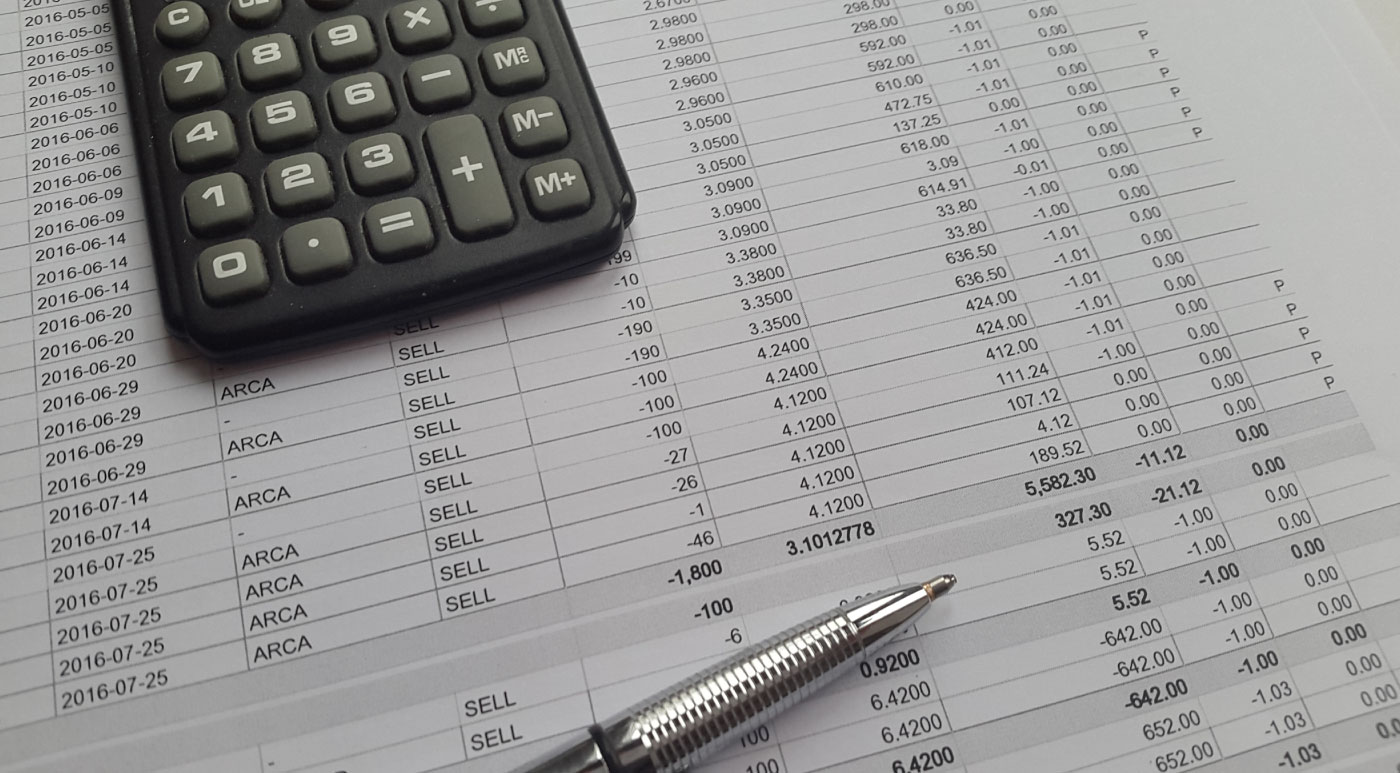 Oklahoma Christian University is a private university founded only in 1950. This relatively young university offers bachelor's degrees in dozens of different disciplines, a Master's of Accountancy and MBA with eight areas of emphasis. The school is unique in that the student-to-faculty ratio is just 13:1. A vast majority of classes (more than three quarters) contain fewer than 30 students, meaning you'll have the opportunity to really get to know your instructors as you complete your courses.
Guided by "defining values" of Christianity, the university advances scholarship, faith, integrity, liberty, stewardship, and leadership. Oklahoma Chrisitan University has an open enrollment process that makes it a good option for students of any faith. The Master of Accountancy (MAcc) is a smart choice if you're looking for a degree that fully prepares you for the CPA exam and a robust accounting career. The MAcc at OC also includes Becker integration with no additional fees!
This program is ranked the best finance degree in the state by College Factual and has also received accolades at the national level. You can complete your classes both online and in-person and you don't have to commit to one format for the entirety of the degree—you can mix it up between semesters, depending on what life throws your way!
Complete this program, and you'll have the skills necessary for a professional career in accounting. You'll be able to use the appropriate qualitative and quantitative methodologies to organize information into useful forms—and to communicate that information to stakeholders. 
With 30 required credit hours, this degree will prepare you with the ethical and technical skills you need to become a skilled accounting professional. You will take core classes such as Issues in Advanced Accounting Concepts, Accounting Theory, Advanced Tax accounting, and Accounting Research and Quantitative Techniques. The curriculum also includes up to three hours of practicum hours that can be completed at an acceptable accounting industry partner. You will locate your own partner and can complete the internship over the course of a full semester. 
The degree courses will provide you with the training and seat time you need to sit for the CPA exam. The degree is not only accredited by the Association to Advance Collegiate Schools of Business but it is also accredited by the Higher Learning Commission and the Accreditation Council for Business Schools and Programs. 
This affordable program features low graduate tuition that starts at just $625 per credit hour, bringing the total cost of your degree to just under $20,000. You can apply for a variety of financial aid opportunities, including employer reimbursement plans, scholarships, and grants. 
To apply for admission, you will need to have a minimum undergraduate GPA of 3.0 along with the completion of 30 hours of accounting and three hours each of macroeconomics, microeconomics, and finance. Be prepared to submit undergraduate transcripts, three letters of recommendation, a resume, and GMAT or GRE test scores. 
OTHER NOTABLE PROGRAMS 
#11.
Western Illinois University
Location: Macomb, IL
Degree: Master of Accountancy (MAcc.)
Net Price: $11,604
#12.
California State University-Northridge
Location: Northridge, CA
Degree: Master's Degree in Professional Accountancy
Net Price: $8,327
#13.
University of North Carolina at Chapel Hill
Location: Chapel Hill, NC
Degree: Master of Accounting
Net Price:  $12,212
#14.
The University of Texas Rio Grande Valley
Location: Edinburg, TX
Degree: Accountancy (MACC)
Net Price: $6,889
#15.
University of Virginia
Location: Charlottesville, VA
Degree: M.S. in Accounting
Net Price: $18,848
#16.
CUNY Brooklyn College
Location: Brooklyn, NY
Degree: M.S. Degree Program in Accounting (C.P.A. qualifying)
Net Price: $11,202
#17.
Indiana University-Bloomington
Location: Bloomington, IN
Degree: MS in Accounting
Net Price: $10,564
#18.
CUNY Hunter College
Location: New York, NY
Degree: Master of Science in Accounting
Net Price: $11,078
#19.
University of Central Missouri
Location: Warrensburg, MO
Degree: Accountancy MA
Net Price: $8,067
#20.
University of Georgia
Location: Athens, GA
Degree: Master of Accountancy
Net Price: $10,982
#21.
The University of Tennessee-Knoxville
Location: Knoxville, TN
Degree: Master of Accountancy
Net Price: $13,120
#22.
University of Illinois at Urbana-Champaign
Location: Champaign County, IL
Degree: MS in Accountancy (MSA)
Net Price: $18,126
#23.
University of Nebraska at Omaha
Location: Omaha, NE
Degree: Accounting, MACC
Net Price: $6,592
#24.
Arkansas State University
Location: Jonesboro, AR
Degree: Master of Accountancy 
Net Price: $6,210
#25.
CUNY Queens College
Location: Flushing, NY
Degree: Accounting – Master of Science (MS)
Net Price: $11,292
#26.
San Jose State University
Location: San Jose, CA
Degree: Accountancy, MS
Net Price: $9,230
#27.
Rutgers University-New Brunswick
Location: New Brunswick, NJ
Degree: Master of Accountancy in Financial Accounting
Net Price: $19,416
#28.
California State University-Fullerton
Location: Fullerton, CA
Degree: MS in Accountancy
Net Price: $8,320
#29.
University of Arizona
Location: Tucson, AZ
Degree: Master of Accounting
Net Price: $13,044
#30.
Binghamton University
Location: Binghamton, NY
Degree: Master of Science in Accounting
Net Price: $13,194
#31.
California Baptist University
Location: Riverside, CA
Degree: MBA Accounting Concentration
Net Price: $14,130
#32.
The University of Texas at El Paso
Location: El Paso, TX
Degree: Master of Accountancy
Net Price: $6,170
#33.
University of Illinois at Chicago
Location: Chicago, IL
Degree: MS in Accounting
Net Price: $16,792
#34.
University of Houston
Location: Houston, TX
Degree: Master of Science in Accountancy (MSACCY)
Net Price: $8,417
#35.
North Dakota State University
Location: Fargo, ND
Degree: Master of Accountancy (MAcc)
Net Price: $7,487