Ready to find your ideal master's program?
www.mastersprogramsguide.com is an advertising-supported site. Featured or trusted partner programs and all school search, finder, or match results are for schools that compensate us. This compensation does not influence our school rankings, resource guides, or other editorially-independent information published on this site.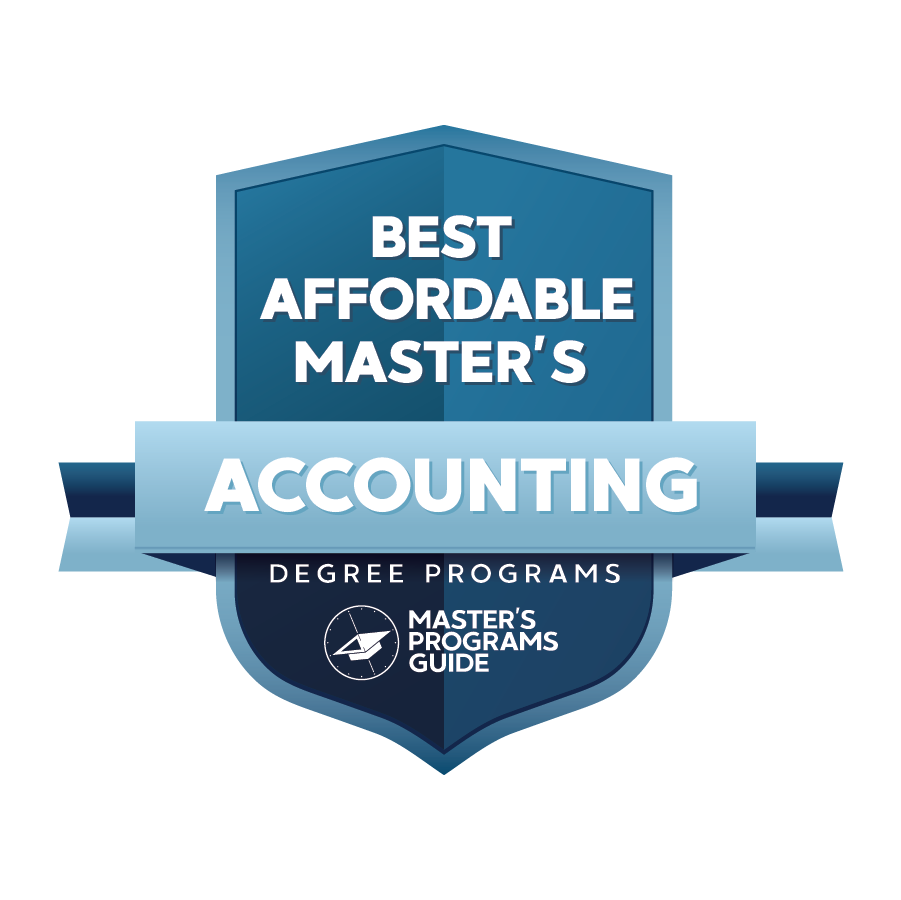 Deciding what you'll major in and where you'll get your degree is something that you'll need to consider as you're getting ready for college—but unfortunately, this decision often comes down to simple dollars and cents.
Choosing a major shouldn't have to be about income potential. You should also be able to choose a degree with courses that you will enjoy.
Fortunately, when you choose a major in accounting, you can have both. There's never been a better time to pursue a master's degree in accounting. It is not only an exciting major with plenty of opportunities for career growth, but it offers the potential for a high salary, too.
When most people think of accounting, they envision stiff, straight-laced professionals who sit in stuffy offices and complete tax returns. To be fair, many accountants do travel down that road, working to balance the books and prepare tax returns for individuals and businesses alike.
However, the field of accounting is one that is constantly changing. You could work with the Federal Bureau of Investigation as a consultant to help solve white collar crime or you could serve as the Chief Financial Officer of a Fortune 500 company, providing advice on international mergers and acquisitions.
There are all kinds of unique and unexpected jobs you can pursue, especially if you have interests that delve into other fields in addition to accounting. You can work as a fashion purchasing manager, using your skills in cost analysis to determine the best purchases, or you could find a job as a nonprofit development manager, working with top executives to help their companies meet development plan milestones.
As you can see, the opportunities are endless. The only thing that stands between you and landing the career of a lifetime is the right level of education.
Of course, you can apply for most accounting jobs with just a bachelor's degree. That said, a master's degree will provide you with many advantages, including better access to higher-paying, competitive jobs and the ability to sit for the CPA (Certified Public Accountant) exam.
When you're looking at a master's in accounting, you'll have a few different types of degrees to choose from. For the most part, all of them will help you meet your career goals, but there are a few distinctions to be aware of. A Master of Science in Accounting is perfect for the candidate who wants to work in public accounting, while a Master of Accounting is ideal for someone who is interested in pursuing an accounting degree but has a bachelor's in a different field.
There are even MBA programs that feature accounting as a concentration, allowing you to earn an MBA and an accounting degree at the same time.
Don't compromise on your goals when you're looking for the right program. You can receive a quality education even if you're on a budget—there are plenty of affordable master's degrees in this field to choose from.
Not sure where to start? In this post, we'll give you a guide to everything you need to know to achieve your dreams—including a list of the 10 best affordable master's in accounting you can consider.
See Also: Best MBA in Accounting
What Are the Best Accounting Degrees?
We know that you have educational goals that you're itching to pursue, but you may not know where to start. The editors of Master's Programs Guide utilize a unique ranking methodology based on the following five aspects:
25% Overall Degree Affordability: Average cost of undergraduate and graduate tuition per school
25% Graduation Rate: Number of students who start at the university and actually finish there
20% Earnings Potential: Average mid-career salary of school alumni
20% Selectivity: The number of students who apply versus the number who actually get accepted
10% Online Graduate Offerings: The number of programs offered online in each department
At Master's Programs Guide, we strive to do our best to guide you and your family toward a fruitful academic career. The pursuit of knowledge is a noble one, and we want to help you reach your goals.
See Also: 30 Best Affordable Master's in Economics
Master of Accounting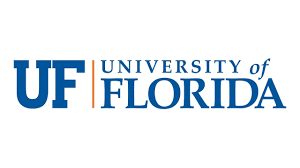 The University of Florida, located in Gainesville, FL, offers one of the best affordable master's in accounting. However, that isn't the only thing that this school is known for. This prestigious institution first opened its doors in 1853 and has provided quality education to students from all over the country ever since.
It is ranked as the fifth-best public university in the country by U.S. News & World Report and is also one of the largest. It is the fifth-largest single-campus university in the nation with nearly 58,000 students enrolled within 16 academic colleges. Its programs are incredibly hands-on, providing learners with access to more than 150 research centers and institutes.
If you're looking for an affordable education that doesn't skimp on quality, it's clear to see that the University of Florida is where you need to go. This cheapest program for accounting is designed for students who completed their undergraduate studies elsewhere and are looking for a high-quality master's degree. It features concentrations in taxation and auditing as well as a plain zero-concentration track.
And if you're already a student at the University of Florida, you can graduate more quickly by considering the 3/2 track, which will allow you to earn a bachelor's and master's degree in accounting in just five years of study.
This program is not offered online, with all classes offered in a face-to-face setting in Gainesville. You will take classes four days a week, studying topics like:
Advanced Accounting
Accounting Regulation
Accounting Theory
Issues in Audit Practice
State And Local Taxation
You can even choose to take business electives or participate in hands-on learning experiences like internships. This will allow you to put what you have learned in your courses to the test in a real-world setting. With excellent career outcomes and affordable tuition rates, the University of Florida offers students an excellent return on their investment. 
See Also: Best MBA in Accounting
Master of Science in Accountancy
Innovation is at the heart of every great university—and if you're looking for a school that allows its students to take a front seat in that innovation, you should look no further than the University of Illinois at Urbana-Champaign.
The school is home to more than 250 different programs of study with 651 buildings sitting on 6,370 acres. Here you will also find a renowned Research Park, which houses innovation centers for nearly 100 start-up companies and multinational corporations. You've likely heard of many of them—do names like State Farm, Yahoo, and Capital One ring a bell?
Students have the opportunity to work in these research facilities and centers, partnering with faculty who are known for their real-world experience and academic laurels. In the Master of Science in Accountancy, you will have the opportunity to put your learning to the test each and every day in these sorts of hands-on experiences.
This degree is a STEM-designated program that is suitable for learners of all backgrounds. You don't have to have a bachelor's degree in accounting in order to apply. While enrolled in this program, you'll gain the skills you need to succeed in a competitive job market while learning from a top-ranked faculty.
The program has a 100% job placement rate, with all 2020 graduates landing a job within just three months of graduation. The school partners with more Big Four CPA firms than any other university, allowing students to gain experience while they're still completing their degrees. As a student in this program, you could have the opportunity to work with major corporations like Huawei Technologies, Deloitte, PwC, and more.
You will work closely with faculty and fellow peers as you complete courses in subjects like:
Auditing
Federal Taxation
Managerial Accounting
There are additional concentrations available in:
Data Analytics in Accountancy
Taxation
Finance
Supply Chain Management
Information Technology and Control
Business and Public Policy
Corporate Governance
International Business
Plus, you'll build nontechnical business soft skills to help you in your job search. This affordable program has low tuition rates and generous financial aid. It is ranked as the second-best graduate accounting program in the country by U.S. News & World Report as a result.
Master of Accounting
The University of North Carolina at Charlotte offers another one of the best-value accounting master's for you to consider. It's one of more than 150 different degree programs that are offered within nine colleges.
The largest institution of higher education in CHarlotte, it is the fastest-growing school in the University of North Carolina System. It actually has three main campuses—the Center City Campus, the Charlotte Research Institute Campus, and the main campus in University City.
Regardless of where your studies take you, the Master of Accounting at the University of North Carolina at Charlotte is a good one to consider. You'll be able to make an impact by studying either on-campus or online. The department has a top-ranked alumni network, according to LinkedIn, with a powerful reputation that will follow you for the rest of your life.
You don't have to have a background in accounting in order to apply. You'll take courses in core technical accounting concepts as well as in essential business skills like:
problem-solving
communication
analysis
negotiation
teamwork
An affordable program with plenty of financial aid opportunities, it will allow you to graduate in just one year. The program has a 98% employment rate with graduates making an average of more than $100,000 just five years after graduation. Talk about a solid investment!
MS in Accountancy
A public university located in Long Beach, CA, California State University, Long Beach is the second-largest of the 23-campus California State University system. It is one of the most affordable programs of its kind, boasting one of the lowest student tuition rates in the country. As of 2021, full-time and in-state undergraduate students paid just $3,425 per semester!
Even for out-of-state graduate students, the Master of Science in Accountancy at California State is a smart program to consider if you're looking for both quality and affordability. It can be completed in as little as 11 months and costs just $19,000—not per semester, not per year, but for the entire program.
A 30-credit hour program, it leads to CPA licensure in the state of California. The coursework will provide you with advanced knowledge in corporate governance, tax, ethics, and other topics you need to know if you plan on working in industry or government. You'll be able to work closely with accounting firms, audit and tax groups, and financial firms as you complete your studies.
As you work your way through your courses, you will do so with a cohort of fellow students. You'll take classes five days a week each semester and be able to tap into resources like CPA test prep, career advising, professional workshops, and more. Of course, you'll also have access to an extensive network of CSULB alumni.
Master of Science in Accounting
California State University, Los Angeles is another school to consider if you're searching for a cheap master's in accounting that still offers the quality education you need to help you meet your academic and professional goals.
A competitive school, the university has a number of programs that are truly one of a kind. Here, you'll find the oldest forensic science program in the country as well as a unique Early Entrance Program that makes it possible for gifted honors students as young as 12 to start transitioning into college!
Of course, the Master of Science in Accounting is a revolutionary program for you to consider here, too. This degree will help you accelerate your career in accounting with its many customizable options and flexible scheduling. You can sit for the CPA examination upon graduation and work toward all kinds of professional certifications, such as those in Internal Auditing and Fraud Examination.
You'll take core classes in topics like:
Professional Accounting Ethics
Leadership and Professional Skills for Accountants
Case Studies and Research in Accounting
A total of 33 units of study are required for the completion of the degree.
In addition to your coursework, you'll be able to participate in industry-focused events along with student events and guest lecturers to help you build your professional network—and, of course, to help you enjoy your time at California State University, Los Angeles even more!
Not only that, but this school is committed to helping both current and prospective students find an affordable education. There are all kinds of financial aid available, including scholarships, grants, and other resources.
Master of Accountancy
The University of South Florida is a public research university with a main campus in Tampa, FL. It has other locations in Sarasota and St. Petersburg, too, making it possible for learners from all over the state (and all over the country, for that matter!) to earn their degrees in the location that makes the most sense to them.
It is the 11th largest public university in the United States and is highly ranked by the U.S. News & World Report. According to the National Science Foundation, the school spends an average of $568 million per year on research and development, meaning you'll have plenty of opportunities to engage in hands-on research as a graduate student here.
The Master of Accountancy at the University of South Florida has four concentrations for students to choose from, including:
forensic accounting
taxation
corporate accounting
assurance
You will be able to take classes on any of the university's campuses, including those in Tampa and St. Petersburg.
Core courses for this program include:
Financial Reporting and Professional Issues
Innovation and Analytics in Accounting
Contemporary Issues in Auditing
Internal and Operational Auditing
As yet another affordable option for you to consider, it features low tuition rates starting at just $8355 per year for in-state students. Generous financial aid is available for students who qualify.
Master of Accounting
Referred to as Ohio State, OSU, and the Ohio State University, Ohio State University is a member of the University System of Ohio and considered a Public Ivy. This means that its quality of education is comparable to what you might find at one of the country's more expensive private Ivy League institutions.
At Ohio State University, you'll find programs that blend quality with affordability. You'll also find plenty of real-world learning opportunities here, from research in one of the campus' many labs and centers to having a bit of fun in one of more than 1000 student organizations.
The Master of Accounting is offered by the prestigious Fisher School of Business. It is a STEM-designated program that offers students personalized, immersive learning experiences that prepare them for real-world work.
Ranked as the sixth-best accounting program in the country among public universities and ninth overall by Public Accounting Report in 2019, this program will allow you to complete the 150 credit hour requirement for CPA eligibility within less than one year (just nine months!) of study.
You will take core classes such as:
Fundamentals of Accounting Data and Analytics
Accounting Policy and Research
Management and Control
Corporate Financial Reporting
You can pursue concentrations in auditing, taxation, finance, operations management, logistics, managerial decision making, financial reporting, and more.
With low tuition rates, Ohio State University is an affordable university for in-state and out-of-state students alike. There are plenty of financial aid opportunities available as well, including the Deloitte Foundation Accounting Scholarship Program. This program awards full tuition to students who are pursuing the one-year master's program in accounting.
Master of Science in Accounting
Located in Stony Brook, Long Island, Stony Brook University is a public university that is known for its academic prestige despite having a low price tag. It manages Brookhaven National Laboratory, which is affiliated with the United States Department of Energy, along with its own Research and Development Park.
As a graduate student in the Master of Science in Accounting, you will take core business courses including 33 credit hours in accounting. You'll complete required classes like:
Advanced Auditing and Assurance, Leadership
Team Effectiveness
Communications, Government and Nonprofit Accounting
Ethics in Management
Forensic Accounting
You will also complete a culminating accounting capstone before you leave campus. The program is an excellent pathway for students who are seeking CPA eligibility. There is also an accounting minor for other business majors to consider.
As a student in this program, you'll have plenty of opportunities to take your learning outside of the classroom. You can participate in the Accounting Society, a group that meets every week and hosts career readiness programs, networking events, and accounting firm talks. There are also internships available.
As a result of all of these excellent hands-on experiences, the program has a high career placement rate. Pair that with the low tuition rates and ample financial aid that are offered by this affordable university, and it's easy to see that this program has a phenomenal return on investment.
Master of Accountancy
A public land-grant research university, the University of Georgia has a main campus in Athens, GA. First founded in 1785, this school is one of the oldest public universities in the United States. It is another school that is classified as a Public Ivy, offering an academic experience comparable to that of an Ivy League university with tuition prices that are some of the lowest in the nation.
A highly selective school, the University of Georgia offers graduate programs with rigorous curricula. You'll be able to truly challenge yourself in the Master of Accountancy here. This 30-semester hour program is designed for candidates with an undergraduate degree in accounting, with optional concentrations including tracks in tax advisory, and audit.
You can enroll in this program by itself or pursue the Five-Year early enrollment program. This will allow you to earn a master's degree and a bachelor's degree in just five years by completing all degree requirements simultaneously.
This university has had the #1 first-time CPA exam pass rate among large programs for two of the last three years. Although the instructors here don't teach specifically to the test, the curriculum is designed to help all students succeed on the test.
In addition to an award-winning curriculum (this school consistently ranks among the top 10 public institutions nationally by The Public Accounting Report), the University of Georgia offers all kinds of opportunities to nurture their professional development while they are enrolled. You'll be able to attend accounting-specific career fairs and on-campus recruiting opportunities along with ongoing networking opportunities with the active Tull School alumni network.
There are multiple pathways you can choose from in this program, including a traditional one-year MAcc, a five-year combined BBA/MAcc program, and a JD/MAcc program. Whichever you choose, you'll find that you gain the skills and network you need to be successful in your career.
Master of Science in Accounting
Last (but certainly not least) on this list of the most affordable master's in accounting is the Master of Science in Accounting at CUNY Queens College. You might be surprised to see a CUNY school on this list, since it isn't the largest program or the most well-known. However, once you see everything that this program has to offer, it will be clear why it made our final cut.
CUNY Queens is a member of the City University of New York System. The school has an 80-acre campus in the Kew Gardens Hills neighborhood of Queens and has a student body that is incredibly diverse—more than 170 countries are represented!
Here, you can choose from more than 170 different majors, many of which exist as accelerated master's degrees. You'll be able to choose from majors in seven different schools, including the School of Math and Natural Sciences where the Master of Science in Accounting is found.
This degree is a 30 to 71 credit hour program that will provide you with the advanced education in accounting you need to take the Uniform CPA examination in New York State (and to meet other career goals as well).
The number of credits you will need to take ranges because this program is open to students who do not have a background in accounting. If you majored in an unrelated field during your undergraduate studies, you will need to take additional prerequisite courses (hence the higher number of credits) before diving into the core curriculum.
This program includes core classes in subjects like:
Advanced Financial Accounting Theory
Advanced Studies in Business Law
Taxation of Business Entities
As a student in this affordable program, you'll pay an average of $3,067 per year for in-state tuition after all scholarships and grants have been applied.
FAQ
What will I learn in an accounting MS program?
Most master's degrees in accounting take students around one to two years to complete. There are both accelerated programs and those that can be completed more slowly, over the course of five or six years, to accommodate students with all different kinds of schedules and learning needs.
You'll typically complete around 30 credit hours, with programs including a combination of core courses, electives, internships, study abroad, and other hands-on learning experiences. Some may require the completion of a thesis or capstone while others let students substitute work experience, research, or other culminating projects for this requirement instead.
Course requirements vary, but usually, you'll take classes in subjects like:
accounting information systems
auditing theory
accounting ethics
advanced financial accounting
You might be able to make your degree more specialized by pursuing a concentration, too.
In a concentration, you'll take classes outside of your core courses to add more depth and breadth to your studies. You might pursue specializations like forensic accounting, financial accounting, or international accounting.
What are the admissions requirements for a master's in accounting online?
Admissions requirements vary for master's degrees in accounting, but generally, online and in-person programs have the same requirements. Regardless of the format of your program, it is always a good idea to check in with the admissions department at your college or colleges of choice to make sure that you have everything you need to apply.
You will need to have a bachelor's degree in accounting from an accredited institution. More often than not, this should be a degree in accounting or a related field (such as business, economics, or finance). However, there are many graduate programs that will accept students who do not have a background in accounting provided that they complete a few prerequisite courses before beginning their core studies.
You may have to meet certain GPA requirements, too. When admissions officials look at the transcripts you submit (another requirement), they might look for a minimum GPA of 3.0 or higher, placing special emphasis on the courses you've taken that are related to accounting.
Other admissions requirements include GRE or GMAT scores (though these are often waived, especially for individuals with relevant work experience or high GPAs), a statement of purpose, letters of recommendation, and a resume. You may have to have several years' worth of work experience or other credentials in order to apply, too.
How much does a master's in accounting cost?
Most master's degrees are expensive. It's no secret that advancing your education isn't cheap, especially at the graduate level. The average master's program costs more than $19,000 per year!
There tends to be more financial aid available for undergraduate students than graduate students, but the good news is that there are still plenty of ways to make your degree more affordable.
Online students tend to save the most enjoying in-state rates for distance programs even if they don't live in that state. On-campus, you can benefit from teaching assistant positions, employer reimbursement, work-study, and other programs to help offset the cost of tuition.
Of course, even though financial aid tends to be more limited for graduate students, there is still plenty of "free money" you can apply for, including scholarships and grants. Loans can be used as a last resort as well.
What are the best master's degrees for accountants?
When you're trying to find the right master's degree to help you meet your personal and professional goals, there's no single best program out there for everyone. You will have plenty of options to choose from, both online and on-campus.
Any of the programs at the universities covered in this article, from the University of Florida to the University of Georgia, will serve as great choices. No program will serve as the single best choice for everyone but these are a great place to start.
Of course, there are many other master's degrees that aren't on this list that are excellent choices, too. Consider programs offered by other top-ranking universities such as:
Northeastern University
Case Western Reserve University
Western Carolina University
DePaul University
the University of Washington
What can I do with a master's degree in accounting?
After you earn an affordable master's in accounting, you'll have plenty of job opportunities to choose from. Many graduates go on to earn their certification as CPAs while others seek employment as tax examiners, advisors, or financial managers.
As an accountant, your job will be to prepare financial records like federal taxes for a business or an individual. The role of an auditor is to examine these taxes and other records.
A personal financial advisor is someone who provides advice on personal financial matters like investments, retirement, and estate planning. You could work as an insurance broker or a tax advisor, with many graduates pursuing additional certifications to enhance their job prospects.
As a tax examiner, you will compile and audit both individual and corporate taxes for the government. Although many tax examiners go to work with just a bachelor's degree and some work experience, it is best to pursue more specialized field experience and coursework, which you can get by earning a master's degree.
Is getting a cost-effective master's in accounting worth it?
Getting a master's degree in accounting is absolutely worth it. Although it takes time to finish the courses, you will open the door to a plethora of rewarding job opportunities and experiences. Not to mention—the salary will be much higher, too!
Once you earn a master's degree in accounting, your wages will be significantly higher. Individuals who continue their education earn an average wage of $13,000 more per year than those who have just a bachelor's degree. Add those earnings up over the years and it's easy to see that this is quite the return on your investment!
As an accountant or auditor, you could earn an average salary of $73,560 per year, or $35.37 per hour, according to the Bureau of Labor Statistics. Personal financial advisors earn around $89,330 per year, while tax examiners bring in about $55,640 each year. The job prospects should be exceptional, too, with the Bureau of Labor Statistics Projecting a 7% growth for accounting professionals within the next decade.