Ready to find your ideal master's program?
www.mastersprogramsguide.com is an advertising-supported site. Featured or trusted partner programs and all school search, finder, or match results are for schools that compensate us. This compensation does not influence our school rankings, resource guides, or other editorially-independent information published on this site.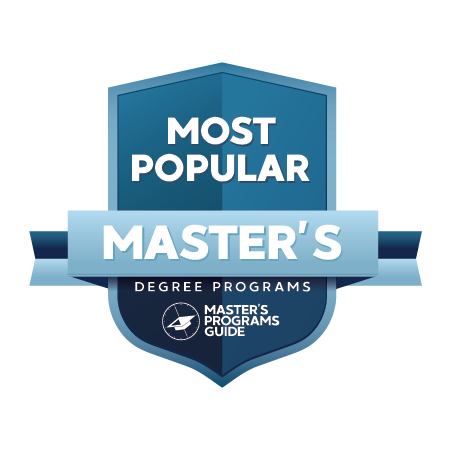 Are you seeking a fresh career change? Perhaps you are hoping to advance in your current industry.
Whatever the case may be, a master's degree can equip you with the skills and knowledge needed to do so.
Some master's degree programs build on lessons taught at the undergraduate level. Other master's degrees may provide advanced, intensive education with no prior experience needed. You can find an online degree to advance your career.
How to Apply to an Online Master Program
Most graduate degree programs ask for applicants to hold just a bachelor's degree in order to be admitted. However, admission requirements for students enrolled online in master's degree programs do vary.
Applicants with bachelor's degrees in their desired master's field or a related field are often the most competent. Otherwise, you may need to complete additional relevant prerequisite courses. Often, these requirements are the same as those for on campus studnets as they are for online masters degrees.
Some online graduate programs may also require students to have prior professional experience or current careers in their field.
You will often complete an online application with all of your documents. While an interview isn't always required as part of the online application process, many prospective students may benefit from doing this. It will give you an idea of whether the university offers everything you are looking for.
It's not only a bachelor's degree you need. Graduate admissions often ask for application materials for master's degree applications such as:
Graduate Record Exam test scores (minimum test scores vary depending on the school and others have GMAT test scores, but score requirements tend to be more lax than in person requirements)
letters of recommendation (often two to three letters of recommendation)
prior education and grade point average records
professional resume (talk to your school's career services office for help on this!)
application essays showcasing your professional development (also known as a personal statement)
Depending on your residency status and language, you may need to submit scores from the TOEFL as well. Admission requirements vary between schools and master's degrees. It's important to touch base with the admissions office. Each program's admission requirements are generally listed online as well.
Pay close attention to the application deadline for each master's degree program's online application as well! Some have fees you will need to pay while others offer a free application process.
If you plan on applying for tuition assistance or federal student aid financial aid, pay attention to these deadlines and steps as well. Some schools offer lower tuition for students learning online but do ask students to pay technology fees as part of the online graduate school.
See Also: Best Online Masters in Chemical Engineering
What Are the Best Online Master's Degree Programs?
There are several master's degree options to choose from. These include:
Master of Arts
Master of Science
Master of Business Administration
Master of Education
Master of Arts degrees tend to have roots in the liberal arts, such as literature, while Master of Science degrees are rooted in the sciences.
Master of Arts degree programs often culminate in a written research thesis. Accredited schools with Master of Science programs may feature more applied capstone experiences, such as real-world scientific projects.
Degrees such as MBA and Master of Education may be delivered through more field-specific online programs. Coursework will deal with degree candidates' business or classroom work environment.
See Also: Best Online Master's Programs for Physician's Assistants
What Exactly is an Online Master's Degree?
The world is growing more digital. An increasing number of colleges and universities are offering master's degree programs online. Some master's degree programs are offered online via distance learning technologies such as:
Blackboard
email
video conferencing software
Canvas learning management system
Some master's degrees are offered in a hybrid learning format that blends in-person and online courses. Others may include on-campus residency requirements and/or in-person fieldwork components.
Online courses may be offered in a synchronous or asynchronous format for online master's degrees. Or it might be a blend of both! These programs often can be completed either by full time students or part time students, depending on their preferences.
Most online master programs fall into two categories for distance learners – synchronous or asynchronous. Again, both can be completed as full time or part time programs. Both master's degrees offer great options for students who work full time and prepare students with the education they need.
Synchronous course meetings are held live in real-time. They often incorporate live lectures via video. They are similar to in person classes. They encourage distance learners to be active participants. Asynchronous courses in a master's degree are geared more toward working professionals. They involve lessons and content recorded or posted online. Part time and full time students alike can access them at a convenient time.
Grad students may choose to pursue their master's degree on a full-time or part-time basis. Pacing can vary but these online programs are tailored to working professionals. Many working professionals can complete their studies in just two or three years. Even a part time program is achievable for a student who wants to earn at his own pace!
In some cases, you may be able to pursue accelerated programs for your master's degree while enrolled online. These offer a quality education at a faster pace. Talk to your academic advisors about whether these master's degreesare right for you.
See Also: 10 Best Master's in Industrial Engineering
What to Look for in an Online Master's Degree
Here are some frequently asked questions you'll encounter about most master's programs offered online.
Accreditation
If you are considering an online master's program, one of the most important things to consider is whether or not it is accredited.
Accreditation is a process in which an institution or program undergoes a review process to verify that it meets certain standards and criteria.
This process ensures that students who complete these online master programs will receive a quality education. It will prepare prospective students for a wide range of careers.
Let's explore what accreditation means for an online master's program and why it is so important.
Accreditation is the official recognition given by a third-party organization to verify that an institution or program has met certain standards and criteria.
It is often conducted by regional or national accrediting agencies such as the Higher Learning Commission (HLC) or The Colleges and Schools Commission on Higher Education (CHEA).
This higher education accreditation process involves assessments of an accredited institution and its:
curriculum
faculty qualifications
student support services
An accredited online master's demonstrates its commitment to providing students with a high-quality educational experience.
Accreditation ensures that students receive a quality education from an institution they can trust. When considering enrolling in an online master's program, make sure that it is accredited by organizations like:
Accrediting Commission for Community and Junior Colleges (ACCJC)
Western Association of Schools and Colleges
Higher Learning Commission (HLC)
Middle States Commission on Higher Education (MSCHE)
New England Commission of Higher Education (NECHE)
Northwest Commission on Colleges and Universities (NWCCU)
Southern Association of Colleges and Schools Commission on Colleges (SACSCOC)
WASC Senior College and University Commission (WSCUC)
The Southern Association of Colleges and Schools Commission on Colleges and the Higher Learning Commission are two examples of regional accreditation council authorities that rank accredited online master's programs. Accredited universities and accredited online master's programs are the way to go!
Desired Major to Help You Meet Your Specific Career Goals
When selecting an online master's program, consider if it allows you to pursue the specific major that will help put you in the best position to meet your career goals.
Look for lower unemployment rates associated with graduates from that school.
Make sure to examine the academic quality of online master's degree programs. Reputable schools may offer a larger network of employers from whom you could secure a great job opportunity.
All of these factors should be taken into consideration when searching for the best master's degree program for you.
Whether you're interested in library science, cyber security, English language education, fine arts, or any other of the most popular master's degrees, make sure your school of choice offers quality classes.
Ensure that it has the support services and career support you need for day to day life as well as for in your job search. The course material should be rigorous and challenging, but manageable. A master's degree should help you, not stress you.
Timeline To Completion
One of the most important factors to consider when looking at online master's programs is the timeline to completion. This can affect tuition rates and how long it takes to get out into the workforce. Some online students prefer self paced master programs fully online. Others like those with in person components. Others want to maximize their earning potential by graduating from a master's degree quickly and getting out into the workforce ASAP.
This can be a critical aspect when trying to balance career advancements while studying. Some online master programs are able to be completed in less than two years. Others may take one to three years. Yet this doesn't mean that it takes less time or effort. Each master's degree is different for every student enrolled online.
Research has shown that those who complete a higher-level degree faster have lower unemployment rates. Students will be more likely to find work in their field and advance their career faster.
Choosing a program with a shorter timeline can make earning an advanced degree more achievable for students. Other questions to ask include how many credits to graduate and whether tuition rates are affected by how long it takes master's degree holders to finish.
Potential for a Higher Salary/Higher Earnings
The most obvious factor in deciding on an online master's degree program is potential earnings after graduation. Research potential career paths and salaries associated with your chosen field. Make sure your degree choice lines up with the salary expectations associated with that career path.
Research potential employers who hire individuals with degrees in your chosen field. Find out what their expectations are for candidates. This can help inform your decision as to where you should pursue your online master's degree.
High Academic Standards
When researching online degrees, look for online master programs accredited by reputable national or regional associations. Examples of those that work with online master's degrees include the AACSB International (the Association to Advance Collegiate Schools of Business) or the Council on Education for Public Health (CEPH).
These accreditation agencies guarantee that the program meets a certain set of academic standards. You'll know you are getting quality education from the program you choose.
Many employers look for graduates from online programs with specific accreditations. That's true even if you are enrolled online!
How Many Credits To Graduate
The amount of credits needed to complete the coursework necessary for graduation varies depending on the type of degree being pursued. Also look at individual school requirements. These vary among different master's degrees, even at the same school.
Tuition may be charged on a per semester or per credit rate. It's important to look at how many credits to graduate and whether online programs offer flexible scheduling options. In some cases, you may have to complete the credits to graduate in a certain sequence.
Set Class Times vs. Flexible Options
Some schools and master's degrees offer pre-set class times while others allow students to work at their own pace while enrolled online. That's within given deadlines throughout each semester. It all depends on individual student needs and preferences.
More flexible scheduling options appeals to you? Then select a school that offers courses tailored towards those needs. You can get all the credits to graduate you need but do so at your own pace. You may take one year or three years. A self paced program benefits many online students with other commitments.
That's not to say that these self paced master's degrees are ideal for everyone.
If having pre-set class times better suits your lifestyle, look for schools offering classes at fixed times throughout each semester.
Ability to Save Money on Your Degree
Different schools offer different financial aid packages for their online master's degrees and students enrolled online. This depends upon your financial situation. Some even offer tuition waivers or discounts for their online master's degrees. That's if enough credits have already been completed at another institution. This is a valuable form of financial aid that many students overlook when they decide to earn a master's degree.
Be sure you explore all financial aid and waiver options available per credit hour. Earning online master's degrees doesn't have to be expensive!
Research all available scholarships or grants offered by each school before making a final decision.
Student Support
When exploring online Master's Programs, student support and student resources should be taken into consideration. To earn a master's degree may require you to give a large portion of your time in return. You need to make sure you are supported while completing your online programs!
Even if offered 100% online, the program provider should offer student services such as:
specialized student visa support
career guidance services
individualized education counseling.
A student will benefit from personalized attention in an online master's degree. This will ensure that they are getting the most out of the experience. Having access to knowledgeable advisors can provide additional assurance.
Some providers even have dedicated student service representatives available to address any questions or concerns that might arise. This is from enrollment to post-graduation endeavors. Explore student services offered by potential schools prior to enrollment. This will give you a comprehensive educational experience.
What Are the Job Prospects for Someone With an Online Master's Degree?
More companies are embracing the digital world. Getting a master's degree online has become a popular option. This can open vast numbers of new opportunities for those who get the best online master's degrees in their chosen field.
With master's degrees from the most respected programs, people now have the chance to get a job with big companies or top-notch startups.
It is becoming much easier for those with an online master's degree to find success within today's job market. The influx of available jobs that weren't present before should not be overlooked.
Master's degrees obtained online provide those studying them greater flexibility with their schedule. Yet they also provide a range of education options in emerging industries such as tech and data analytics.
Is There Financial Aid for Online Master's Degree Programs?
Pursuing an online master's degree is a great way to advance your career. But can you afford it?
The good news is that there are several financial aid options available for those seeking to pursue an online master's degree. Financial aid can include everything from discounts on tuition rates for online students to scholarships.
One of the most popular forms of financial aid comes from the federal government in the form of federal aid. This type of aid includes grants, loans, and work-study programs.
Grants are free funds that don't need to be paid back after completing your online master's degree. Loans must be repaid with interest. The amount of aid offered depends on your financial need. This is determined by the FAFSA (Free Application for Federal Student Aid).
Many universities offer scholarships designed for students pursuing a master's degree online. These scholarships are often merit-based. This means they take into consideration your academic performance and other achievements such as extracurricular activities or community service.
You can also find scholarships from private organizations or corporations that are dedicated to helping students achieve their educational goals. These are valuable resources for those who want to earn a master's degree online.
It pays to do some research and apply for as many scholarships as possible. You may be surprised at how much money you can get to fund your online master's degree!
Private student loans are another option for financing your online master's degree program. This should only be considered after exhausting all other sources of financial aid first. Private student loans have higher interest rates than federal student loans.
Make sure you read all the fine print before signing any loan documents for your online master program. These types of loans often require a cosigner who will assume responsibility.
What Are the Most Popular Online Master's Degrees?
We know that you have educational goals that you're itching to pursue. You may not know where to start. The editors of Master's Programs Guide utilize a unique ranking methodology. It is based on the following three aspects:
40% Potential Salary After Graduation: Average mid-career salary of school alumni
30% Institutional Accreditation: Regional and National Accreditation for the 2019-2020 school year
30% Overall Degree Affordability: Average cost of undergraduate and graduate tuition per school
At Master's Programs Guide, we strive to do our best to guide you and your family toward a fruitful academic career. The pursuit of knowledge is a noble one, and we want to help you reach your goals.
Check out our ranking of the best online master's degrees you can pursue!
Best Online Master's Degree Programs
#1. Business Administration
Master of Business Administration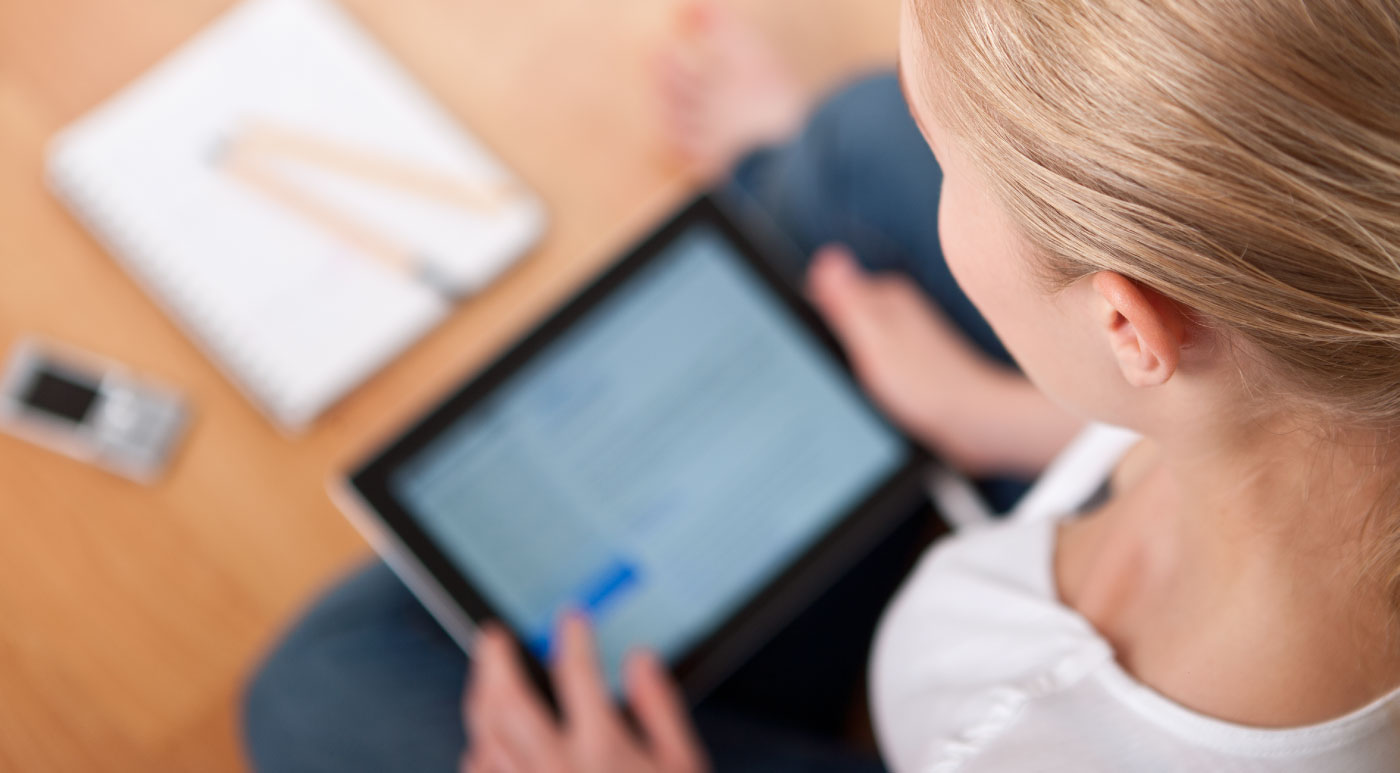 An online MBA will help you realize your professional vision. MBA programs enhance graduates' insights and skills. This is across a multitude of industries and occupations. The vast and various possibilities for online MBA degree holders are there. This is what makes the MBA the most popular online master's degree.
MBA programs often welcome applicants from a variety of undergraduate backgrounds. Prior coursework in subjects such as accounting and statistics can be valuable. Real-world business experience is often more important in online MBA applicants.
Some programs prioritize applicants with leadership experience in the business world. Others welcome entry-level professionals with leadership aspirations. Many MBA programs accommodate individuals with full-time careers.
Admission Requirements
When applying for MBA programs, you can expect to submit a medley of application materials. These include official transcripts and undergraduate GPA records. Graduate applicants should submit scores from the Graduate Management Admission Test or the Graduate Record Exam.
In business program applications, professional references and essays are also valuable.
Business professionals need more nuanced skills than simply giving orders. Effective leadership requires a deep understanding of:
strong communication
market strategy
Once enrolled in an MBA program, you can expect to learn about specialized fields like business management.
Other areas of specialization you'll find at business schools to help you meet your career goals include:
accounting
applied economics
finance
information technology
analytics and marketing
business ethics and law
managing financial data
public administration
supply chain management
international relations
critical thinking
project management
mass communication
entrepreneurship
construction management
disaster management
You may take foundational courses in:
business strategy
information technology
organizational leadership
operations management.
MBA Curriculum
The MBA curriculum often culminates in the completion of a written master's thesis. Degree candidates may focus their thesis on a business challenge specific to a particular industry. They could also focus on challenges that arise in their own workplace.
Students incorporate their real-world work experience and learned administrative skills. This helps to provide solutions to business problems. It also helps to strategize in order to prevent future issues.
Online students can access most course materials from the comfort of their own home. However, real-world experience is a crucial aspect of a business degree. This experience may be obtained through:
internships
professional residency workshops
study abroad immersion experiences,
students' current professional positions
Earning an MBA in an online learning environment allows students to maintain their current jobs. They can apply what they learn to their workplace. This can help those seeking advancement in their current company or industry.
An MBA is also an appealing option for those who wish to change careers. It's ideal for those who wish to become entrepreneurs and start family businesses. They may even start innovative startups of their own. Individuals who graduate with a Master of Business Administration will be prepared to lead in a variety of industry settings. That includes areas of business such as:
finance
human resources
marketing
public relations
No matter which career path you choose, an MBA degree can help you blaze the business trail.
#2. Criminal Justice
Master of Criminal Justice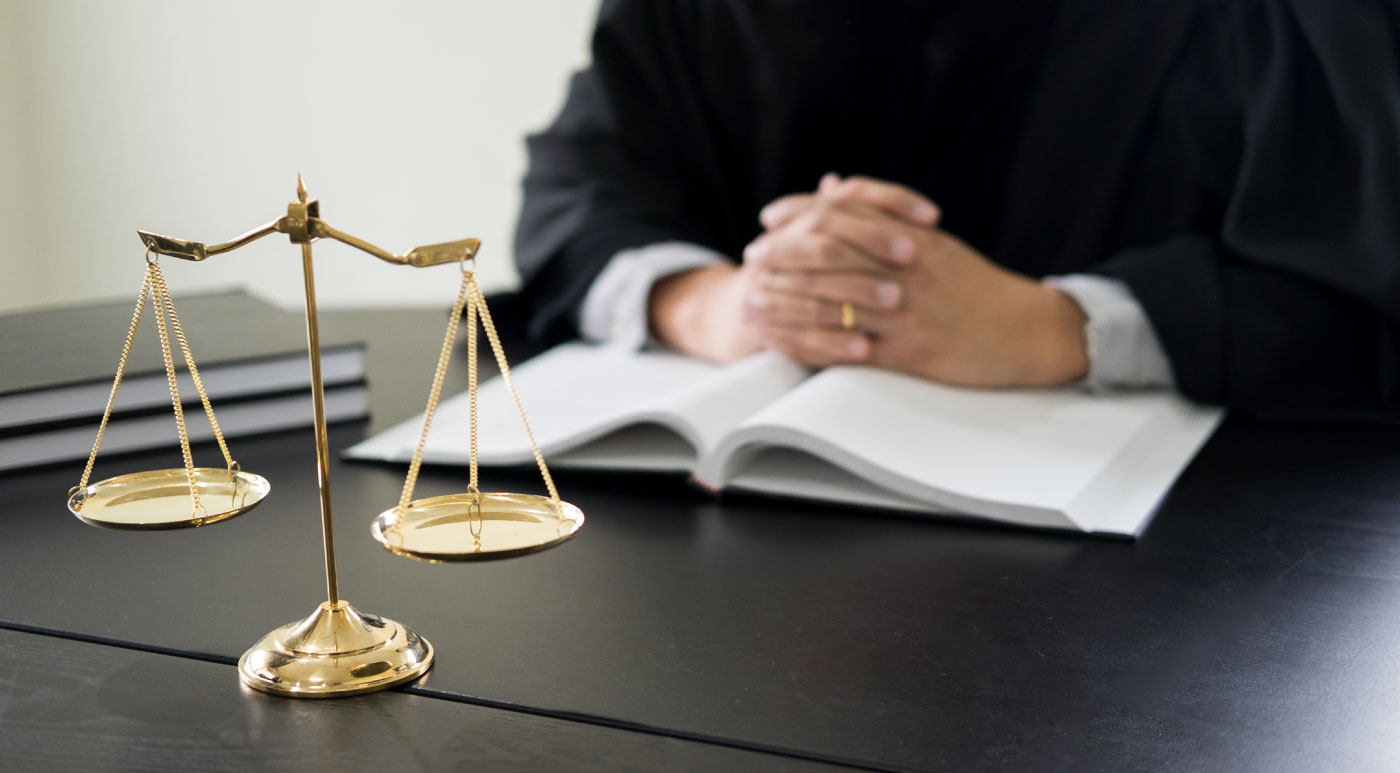 If you watch Law & Order and Netflix true crime documentaries, you may have a sense of how exciting and engaging this field can be.
Criminal justice professionals should be prepared for the emotional challenges and sensitive situations the job presents. However, this field intrigues and excites enough to be one of the most popular online majors.
The discipline promotes fair trials and fair punishments for criminals. It also focuses on justice for victims. If you value security, order, and fairness in society, a master's degree in criminal justice is for you. It can help you enforce and maintain those values.
Admission Requirements
Applicants should have relevant work experience. Or they should have undergraduate coursework in areas such as law enforcement or political science.
The study of criminal justice incorporates fields such as:
law
psychology
sociology
criminal behavior
mental health
causes and effects of crime in society
Contemporary criminal justice work also incorporates forensic science. This is used in the examination of crime scenes and evidence, such as DNA and fingerprints. Ethics play a crucial role in many professions. However, ethical and legal principles are central to the criminal justice field.
Online Master Curriculum
Graduate students majoring in criminal justice may have opportunities to explore realistic case studies. They can examine evidence in laboratory settings. These online master's degree programs often culminate in a written research thesis. This often involves the examination of real-world case studies. That's along with research and evidence.
These online master's degree programs prepare graduates to collect and evaluate information and evidence on possible crimes. This is done in order to protect people and property.
After completing one of these online master's degree programs, graduates have options. They may work in local, state, or federal government. They may work in positions such as:
investigators
forensic scientists
probation officers
There has been a surge in cybercrime through forms such as hacking, viruses, and information theft.
These professionals may specialize their studies in cybercrime and/or information assurance. Graduates with an advanced understanding of the field may work for prestigious national agencies such as:
the Central Intelligence Agency
the Department of Homeland Security
the Drug Enforcement Agency
the Federal Bureau of Investigation.
Many criminal justice degree holders seek work as detectives or police officers. Individuals seeking these positions should be prepared. This is a job with great physical demands, unpredictable hours, and danger.
Job candidates can expect on-the-job training and personal and physical evaluations.
Some graduates of this master's degree online program go on to teaching careers. They may teach students about corrections, criminal justice, and law enforcement in schools and colleges.
#3. Psychology
Master of Psychology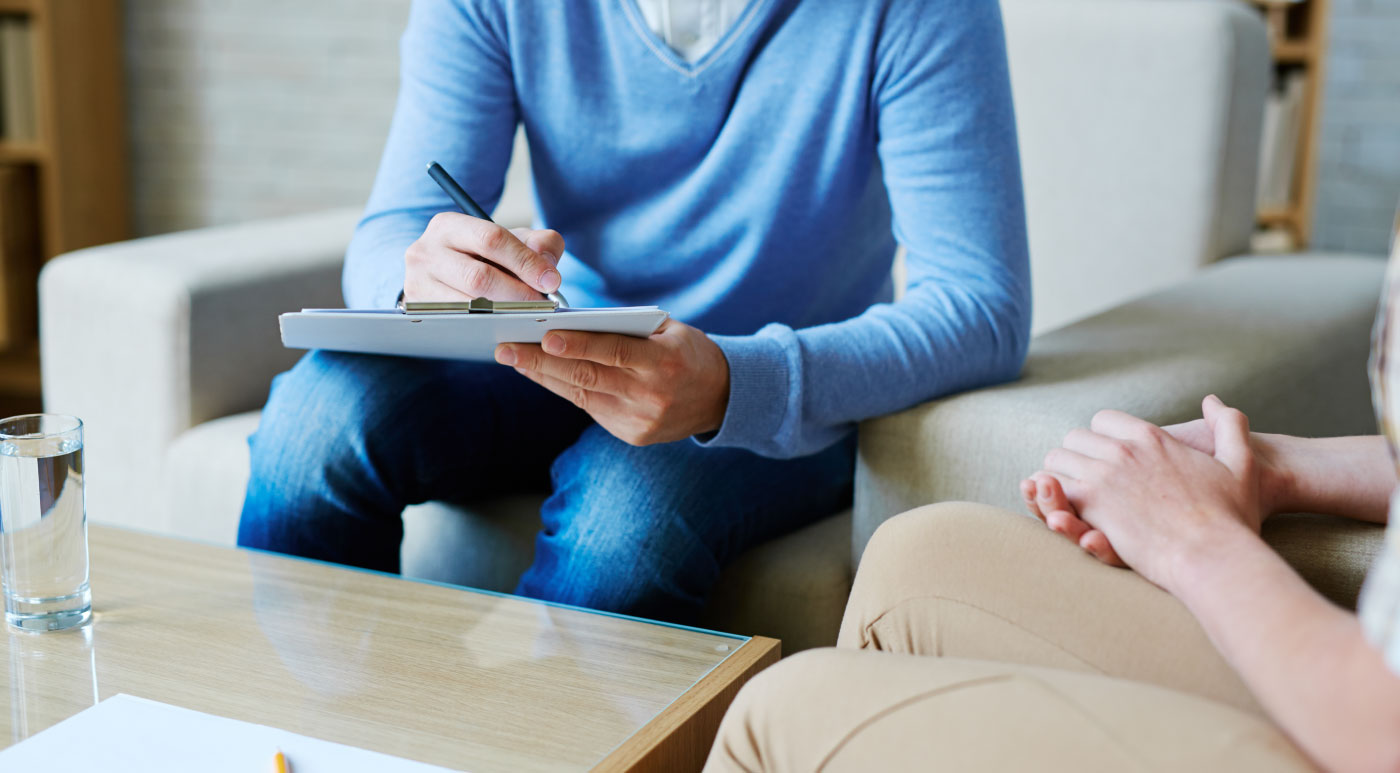 The brain is a complex network of neurons that determines and governs all of our actions and experiences. Even minor imbalances or abnormalities can affect human behavior and perception in major ways. The machinations of the human mind can offer insights into who we are and why we feel and act the way we do.
Those who are interested in the complexities of human behavior the conscious and unconscious mind can examine the multifaceted and popular field of psychology. These master's programs are some of the best in the world. Many programs offer a high earning potential in fields like psychology that require additional professional studies.
Admission Requirements
Individuals who apply to graduate psychology programs are often expected to have completed undergraduate coursework. This is in areas such as abnormal psychology and developmental psychology. You can complete this degree online but you may have to have hands on experience in fields like clinical work.
For example, you may need to have prior volunteer experience with vulnerable populations. Applicants may be required to pass a background check and hold health insurance in order to be admitted.
Psychology Online Master Curriculum
The field of psychology incorporates disciplines such as:
clinical work
healthcare
sports
It examines areas like cognitive processes, human development, and social behaviors. You'll complete a certain number of hands-on experiences per credit hour. Psychology grad students can expect to explore historic and contemporary research in a variety of psychological areas, such as:
career counseling
consumer psychology
couples counseling
forensic psychology.
Psychology courses may cover the following topics on a per credit basis:
ethics
health psychology
learning theories
psychopathology
quantitative methods
The psychology discipline is so wide in scope. Students may increase their career prospects by focusing their studies on a particular area of human psychology. These include:
child psychology
industrial-organizational psychology
psychopharmacology
school psychology
Psychology students may engage in research fellowships or volunteer opportunities. This will enrich their understanding of various areas of psychology and diverse human needs.
Capstone experiences may take the form of a clinical placement experience. It could also be a research thesis project in their area of study. Graduates of these online master's programs will have an understanding of human thought processes and the actions they provoke.
Psychology is a popular graduate major because a master's degree is a minimum requirement for most careers in the field.
Most psychology careers require applicants to have a master's degree. These online master's programs must be from an institution accredited by the American Psychological Association.
APA-accredited online master's programs ask that individuals complete extensive clinical hours through practicum and internship experiences. This includes direct client contact, in approved settings nationwide. To work with vulnerable clients, individuals must hold sufficient licensure in their state of practice. They must also have malpractice insurance.
A master's degree in psychology requires two to three years of study beyond the undergraduate degree. Psychology degree holders may go on to work in research settings or clinical healthcare settings.
Psychologists may:work directly with individuals, families, or communities. They might be facing:
substance abuse challenges
post-traumatic stress disorders
family trauma
They may work alongside counselors, doctors, and social workers.
#4. Nursing
Master of Science in Nursing (MSN)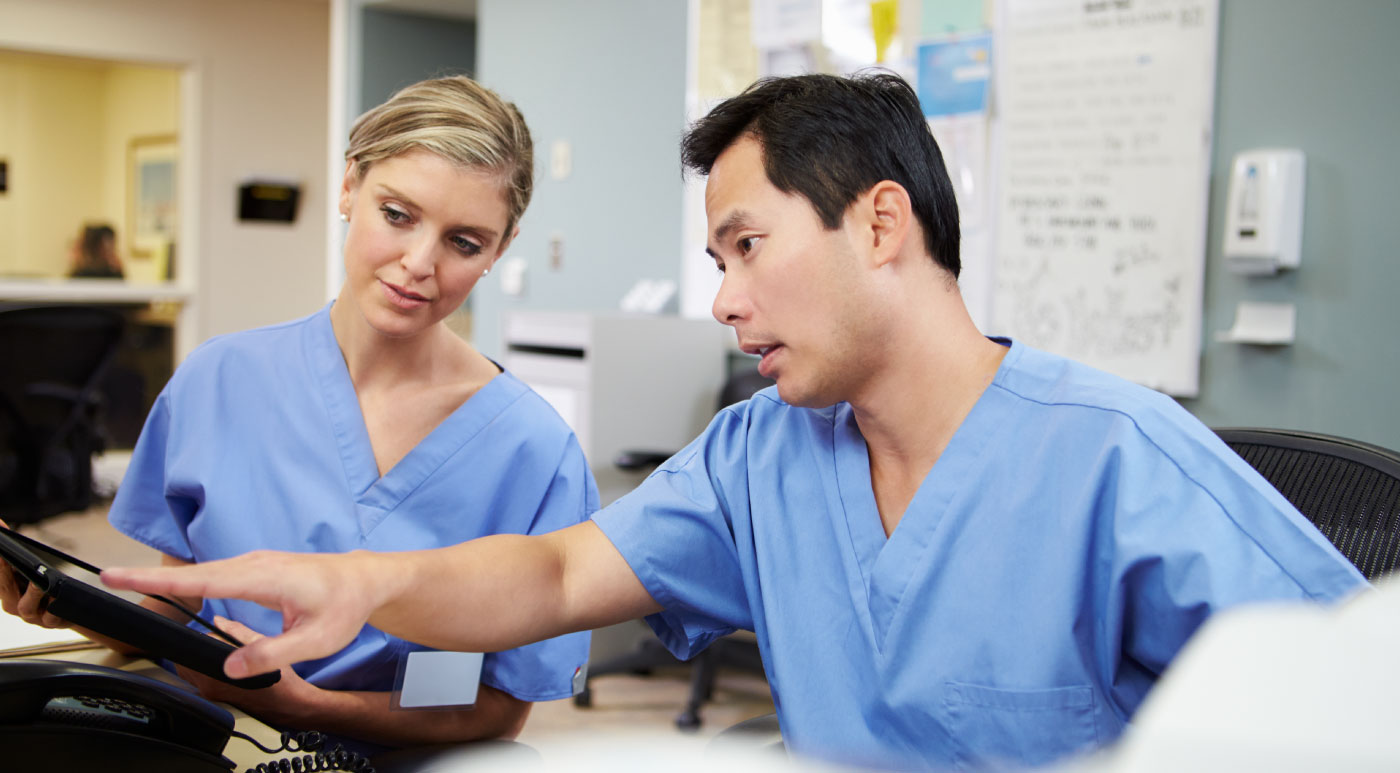 Health is one of the most fundamental human needs. Attentive and well-informed care is crucial to maintaining fundamental health throughout the lifespan.
Individuals with the desire to take care of those who need it may seek a graduate degree in nursing. The nursing field requires a strong understanding of patient diagnoses and care plans. These online master's programs also require the sensitivity and strength to support patients and their families through health challenges.
Admission Requirements
Some nursing schools consider entry-level applicants to their online master's programs with undergraduate degrees in non-nursing fields. Many seek applicants who hold a Bachelor of Science in Nursing degree.
No matter their undergraduate major, most students are required to complete prerequisite coursework in areas such as:
anatomy
human growth and development
microbiology
physiology
statistics
Many schools offer program options for non bachelor's degree holders. However, these students should have Registered Nurse licensure. Individuals do not need a bachelor's degree in order to earn RN licensure. An associate degree in nursing is a minimum requirement. You may have to complete a certain number of practical experiences per credit hour as part of this master's degree online.
RN to MSN bridge programs take longer than standard nursing programs. They feature more intensive study. If a goal of your online master's programs is to receive nursing licensure, make sure your chosen program aligns with the licensure requirements in your state of practice.
Nursing Online Master Curriculum
Core Master of Science in Nursing or Master of Nursing curricula may cover healthcare fundamentals. This includes the following courses per credit:
health assessment
pathophysiology
pharmacology
Nursing students are often required to pursue a specialized program. This focuses on a specific patient population.
Common specialization options include:
nursing anesthesia
education
informatics
midwifery
There are also practitioner programs to prepare family, gerontological, pediatric, or psychiatric nurses.
Certain courses for online master's programs in nursing can be completed online. However, all nursing degrees include in-person components. As part of these online master's programs, nursing students may need a number of clinical hours. These align with their chosen specialization.
Online nursing students may be offered opportunities to earn clinical experience in university clinics. They may be able to complete their clinical hours in their own communities. Or maybe even in their current health care work setting! Like many online master's programs, master's degrees in nursing take about two years to complete.
Nursing careers involve providing patient care and educating people about health conditions and concerns.
Specialized nurses address specific patient needs in realms such as:
pediatrics
pregnancy
psychiatrics
Individuals with Master of Nursing degrees may work in hospitals, private practices, schools, and beyond.
#5. Education
Master of Education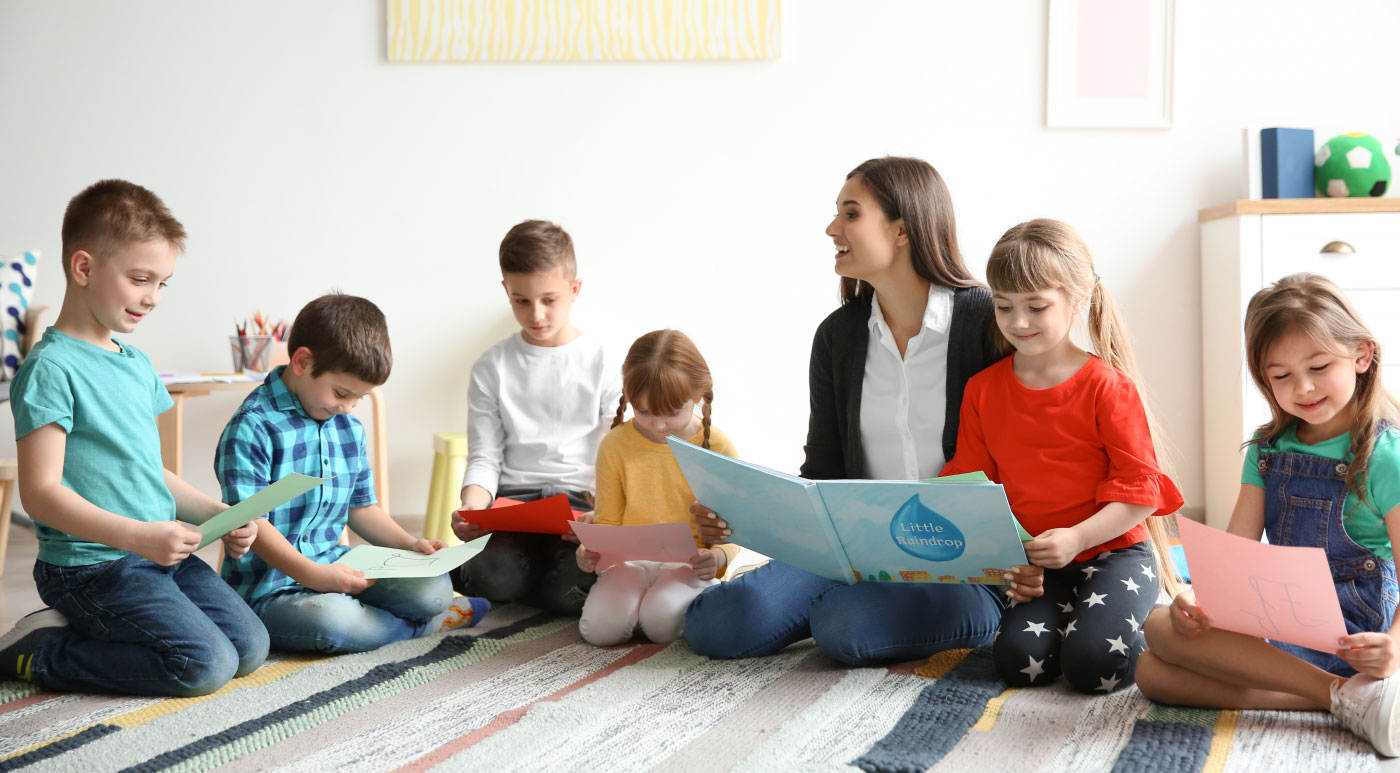 If knowledge is power, then teaching is empowering. These online master's programs go beyond teaching algebra or assigning essays on literary classics. Teachers bestow students with the knowledge to guide them toward academic and professional success. Master's degree programs in education allow students to lead by example. They educate others by first educating themselves.
Admission Requirements
Graduate students may pursue Master of Arts in Teaching degrees. These focus on advancing individuals' abilities to teach in classrooms and work directly with students.
A Master of Education degree often focuses less on teaching. Instead, these online master's programs focus on a specific area of education, such as administration, curriculum design, or technology. M.Ed. programs ask that applicants have a teaching license or prior teaching experience. You can often complete a certain number of teaching experiences per credit hour.
Some education-related graduate programs ask for accepted students to hold current teaching positions. Or they can hold school-based jobs. This is necessary so they can implement lesson plans and teaching strategies in their workplace.
Other programs may consider applicants hoping to enter the teaching field with an undergraduate degree in a different field. These applicants may need to take additional prerequisite courses as part of their online master's programs.
Seeking teaching licensure, certification, or other credentials through a master's program? Check with credentialing agencies in your state. That way, you can ensure the chosen program meets sufficient educational requirements.
Online Education Master's Degree Curriculum
Possible MAT degree specializations may include:
early childhood education
elementary education
secondary education
special education
M.Ed. specializations or concentrations may focus on areas such as:
curriculum and instruction
counselor education
educational administration
Core MAT and M.Ed. curricula may cover foundational topics such as:
curriculum design
curriculum theory
human development
principles of teaching and learning
teaching students in diverse communities or those with particular needs.
Other education-related program coursework will vary. It depends on each student's chosen specialization. Many grad students are required to engage in work experience during their online master's programs in education.
Individuals with education-related master's degrees may go on to work in public or private:
elementary schools
middle schools
high schools
colleges
universities
Depending on their graduate specialization, online master's programs open up all kinds of doors for students enrolled online. Their work responsibilities may include teaching, designing lesson plans, or completing administrative duties.
Most teachers work during school hours and do not teach during the summer. They may work outside of these hours to plan lessons and grade assignments. Public school teachers must have certification or licensure to teach in their state.
Want to empower the next generation of students? Increase your knowledge by pursuing online master's programs in education.
#6. Engineering
Master of Engineering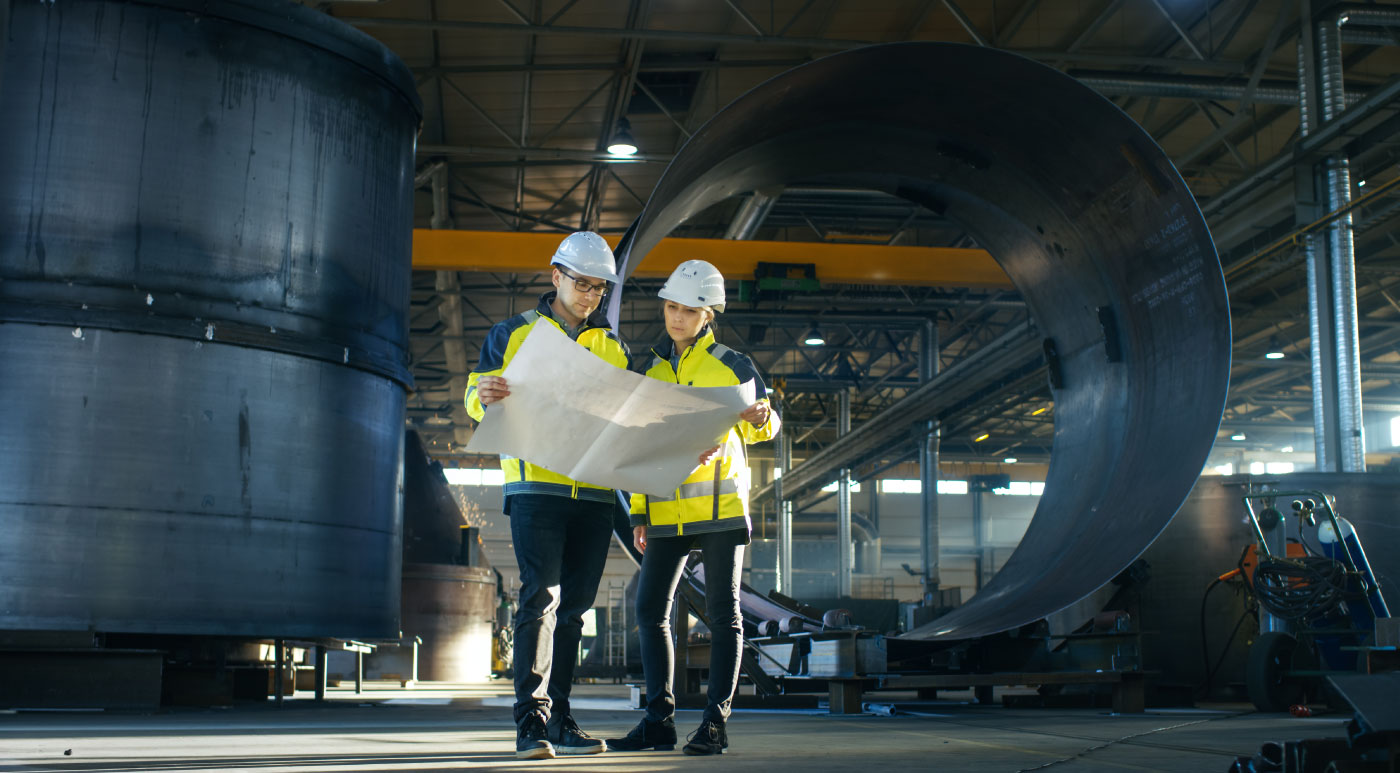 So much of our modern world is built by engineers. Everything from zippers to smartphones to roads requires an engineer. Want to help build an even more dynamic world in the future? You might consider a master's degree in engineering.
Admission Requirements
Master of Science in Engineering degrees are open to applicants with bachelor's degrees in engineering, mathematics, sciences, or other related fields.
Prior mathematics courses in areas such as calculus and statistics are often requirements for graduate admission. That's along with science courses such as basic chemistry and physics.
Engineering-specific prerequisites may include coursework in:
electrical circuits
fluid mechanics
thermodynamics
Some programs may also require applicants to have prior work experience in a technical environment.
Engineering degrees are offered in a variety of disciplines, including:
engineering management
computer engineering
electrical engineering
aerospace engineering
biological engineering
biomedical engineering
chemical engineering
civil engineering
electrical engineering
materials engineering
mechanical engineering
systems engineering
Degrees in these disciplines may allow for further focused study in specialized areas such as:
astronautics
sustainability
transformation systems
artificial intelligence
virtual reality
Engineering Management Curriculum
Engineering programs incorporate a study of fundamental business and managerial skills such as data management and business strategy. This is to be used in engineering settings. Core engineering curricula may also cover:
project analysis
computer interfaces
math for engineers
Engineering students can expect to take technical electives in their area of specialization. Capstone experiences may involve:
dynamic design projects
engineering internships
technical analysis of engineering challenges.
Students can often earn their Master of Engineering degree within one year of study. It may take more time for part-time students.
The engineering field includes several different sectors. They range from agricultural engineering to naval architects to nuclear engineers.
Engineers may go on to work in the nucleus of the tech industry in Silicon Valley. This is where companies such as Apple and Google are located.
Others may work to help plan and build skyscrapers.
Others still may work on a much smaller level, on devices such as microchips or chemical compounds for drugs, food, or fuel.
Most engineers can expect to spend time analyzing, planning, and designing projects to align with industry and government standards. These are in safety, environmentalism, financing, and beyond. If providing goods or services to the public or seeking senior positions, engineers must be licensed. Tuition for these online master degrees is often charged on a per credit basis.
#7. Healthcare Administration
Master of Healthcare Administration
Careful and well-informed administration is crucial to effective healthcare. The leadership and planning side of the healthcare industry is what keeps healthcare services efficient, organized, and effective.
Are you interested in managing health information and care facilities? Then you may be interested in pursuing a master's degree in health science and administration.
Admission Requirements
Some Master of Healthcare Administration programs are open to applicants with undergraduate degrees in any field. A major in healthcare management or a related biological science or health field can boost applicants' prospects.
Prior coursework in relevant fields can be helpful. For this online master, it includes those such as:
business
communications
psychology
health informatics
other sciences
Healthcare administration requires communication, leadership, and technical skills. You'll also need business skills in areas such as:
finance
management
marketing
business analytics
risk management
nonprofit management
The healthcare field covers a wide variety of specialization areas and concentration areas. These include:
human resources
patient advocacy
business management
program direction
global health
organizational leadership
health education
public health
Master of Healthcare Curriculum
A core MHA curriculum covers areas necessary for public service and clinical work. These classes for an online master include:
economics
public health
social psychology
finance and financial management
law
management in healthcare environments
Students can expect to become familiar with the financial, regulatory, and social aspects of healthcare organizations. In this online master, they learn about:
business management
ethics
human resources
public health
informatics and information systems
policies
quality control
You may even learn about new technologies and research methods to help you gain a competitive edge.
Elective options may examine more specialized topics and concentration options such as:
health insurance
Medicare and Medicaid
nonprofit healthcare organizations
MHA programs also often include practicum and/or internship components for the online master degree. These are to give individuals administrative experience in clinical settings.
Healthcare administrators are also called healthcare executives or medical and health services managers.
Individuals in these positions may hold job titles such as:
clinical manager
health information manager
nursing home administrator
Healthcare administrators are responsible for coordinating and leading healthcare facilities, personnel, and services.
Administrative duties for master's degree holders focus on:
monitoring facilities, employees, and services for quality, safety, and efficiency
record keeping
finance management
making schedules
training staff
Healthcare managers work in settings such as:
nursing homes
government agencies
physician's offices
local, private, state, or university hospitals
#8. Computer Science
Master of Science in Computer Science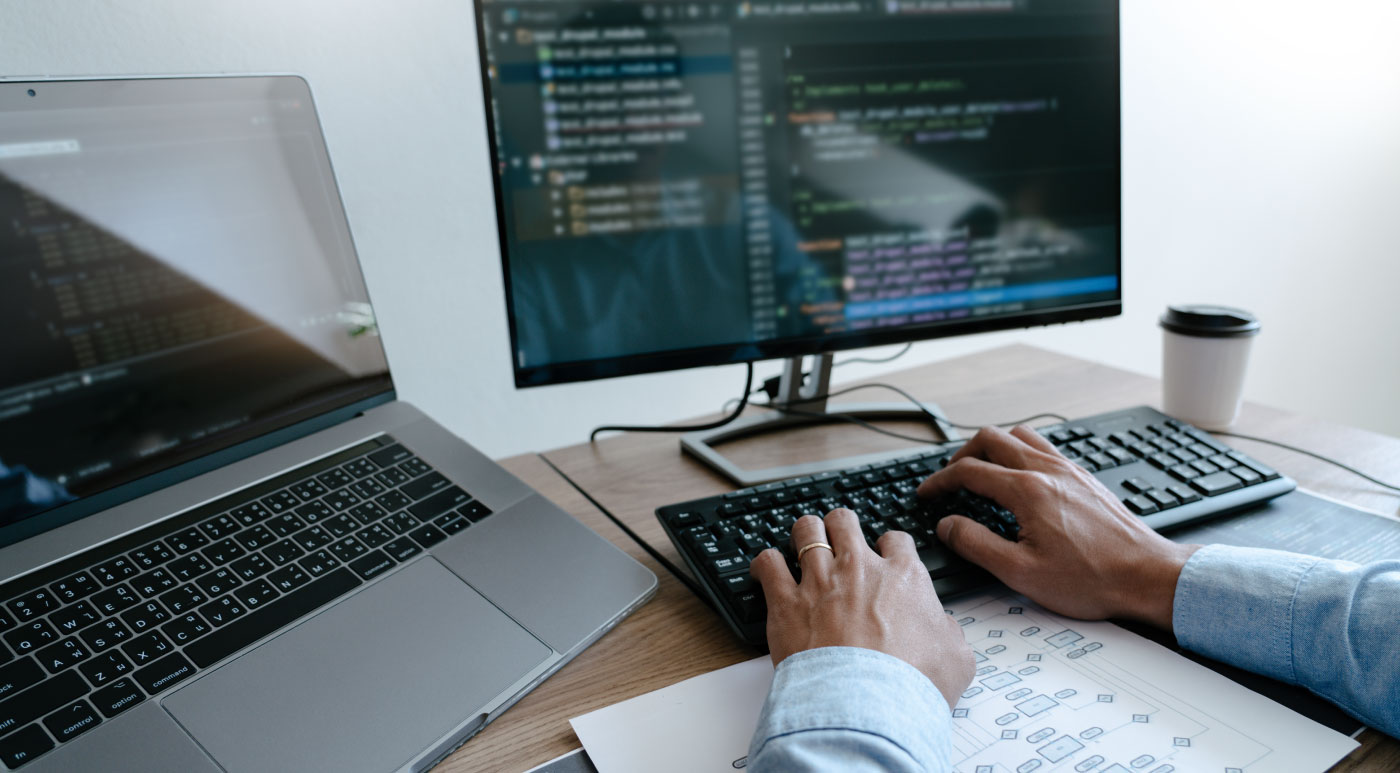 In an increasingly wired world, it is no surprise that computer science is one of the most popular online master's degrees. These self paced programs are geared toward online work. So it makes sense that aspiring online students would be drawn to this major in this kind of delivery format.
Admission Requirements
You will need to submit official undergraduate transcripts for this type of master of science program. This should show a background in computers.
These are related fields like:
electrical and computer engineering
information science
operations research
Some online master programs consider students with bachelor's degrees in other fields. All applicants should have a precursory knowledge of fields like:
data structures
math
programming
information security
data science
Curriculum and Specializations
Depending on their interests and career aspirations, online master students may choose from a variety of specializations under the computer umbrella. These include:
information assurance
cybersecurity
software development
big data and data science
interface design
computer graphics
human-computer interaction
machine learning
robotics
simulations and modeling
visual analytics
The curriculum for these online master's degree programs may cover a broad range of areas in the field. Or you may find that they focus on more specific topics.
In any case, computer science grad students may learn about topics such as:
computer architecture
parallel programming
software evaluation
database management
user interfaces.
Some students may have opportunities to complete projects in data analysis, digital design, and so on.
Like many graduate online programs, computer science master's degree programs are often designed to be completed in two years of study. After completing these online master's degree programs, students may go on to pursue careers as computer and information research scientists.
They may work in the areas of:
data science
programming
robotics
Individuals in these positions introduce innovations, examine problems, and design solutions for computing problems. These problems may relate to a variety of areas. They can be from business and industry to science and medicine.
Job duties may include:
inventing new computing languages, methods, and tools
developing, improving, and testing software systems
analyzing results
publishing and presenting research findings.
#9. Accounting
Master of Accounting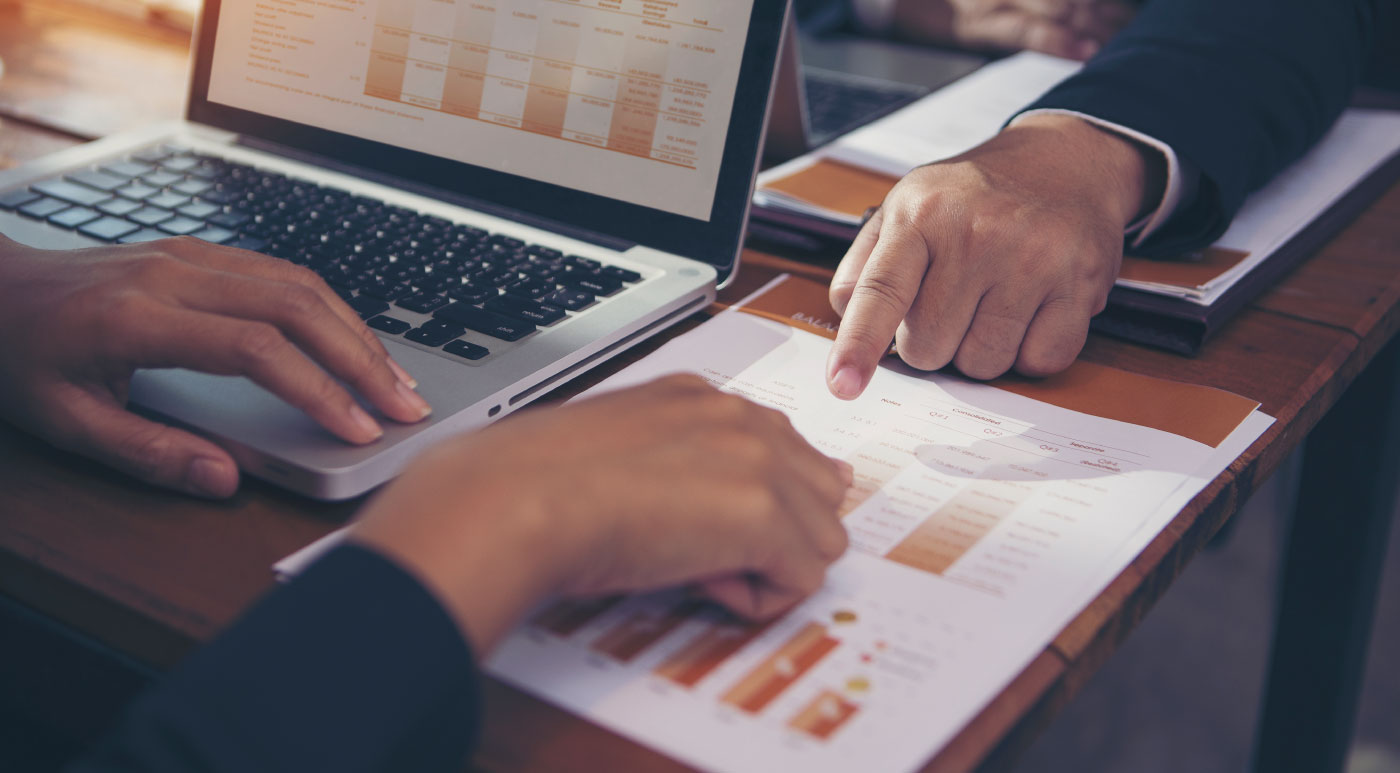 Behind every business operation, big or small, is an accounting department. Or there is one single, hardworking accountant. No matter how lucrative a business may be, a strong accounting department is a crucial component to its financial stability.
In the past, accounting has involved lots of paper. It is now more of a digital process. By earning a master's degree in accounting online, graduate students can gain online experience. An online master's program can give experience in the fundamental, specialized, and cutting-edge principles and practices of accounting.
Admission Requirements
Graduate accounting online programs require a bachelor's degree. This should be in accounting, finance, or a related field.
Individuals who enter graduate accounting online programs with relevant undergraduate degrees can earn their degree in two years. Others may take longer. They may need to take prerequisite courses in areas such as:
finance
pre-calculus
principles of accounting
statistics
Accounting Curriculum
Graduate accounting students can focus on a particular area of accounting. These include:
financial
forensic
tax
cost accounting
Other specializations may include economics and finance, taxation, mergers and acquisitions, real estate finance, and beyond. General accounting courses may cover topics such as:
accounting ethics
accounting information systems
financial reporting
international accounting
tax research
#10. Human Services
Master of Human Services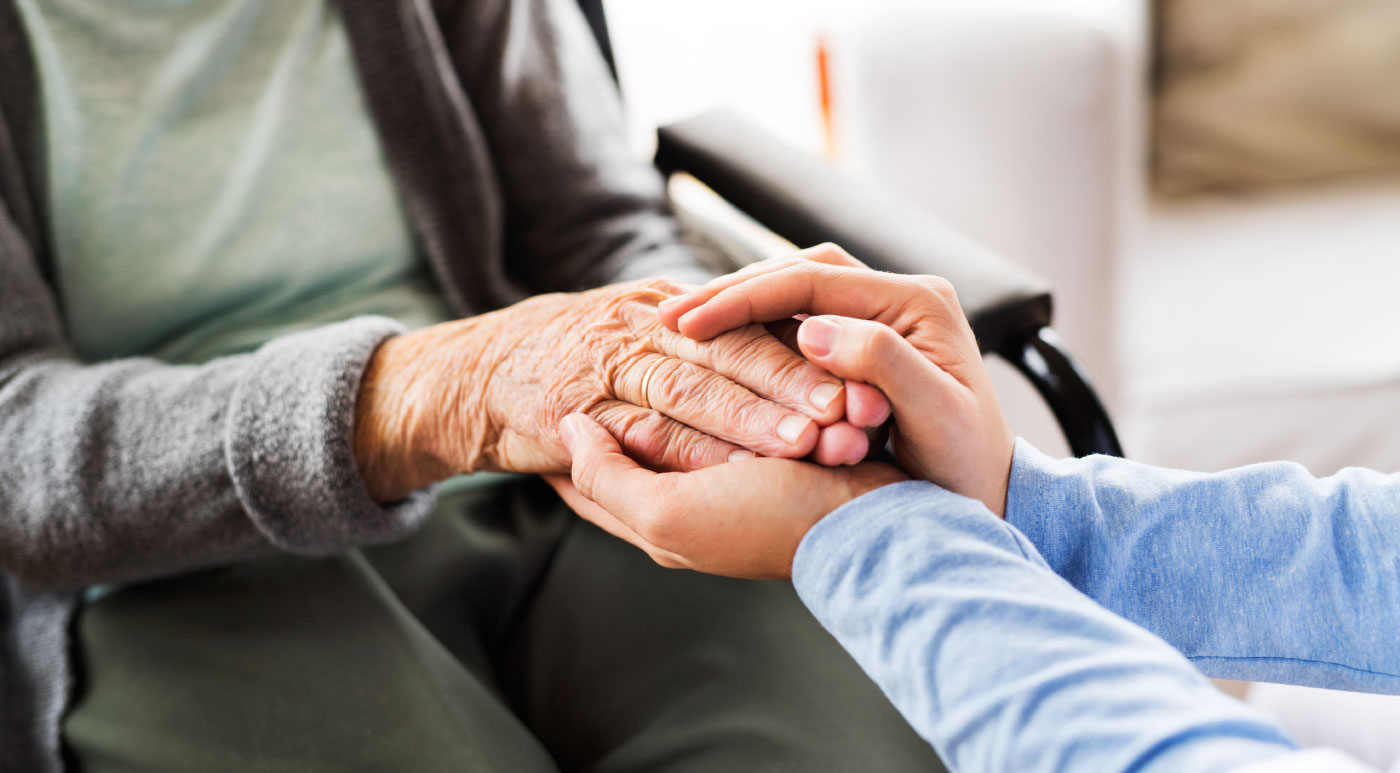 The phrase "human services" could fit most modern industries. That includes everything from restaurants and retail to banking and medicine. Most of these industries involve serving humans. That might be with food, goods, financial services, or healthcare.
But in academic terms, this term, also known as human resources management, applies to social, person-to-person industries.
Admission Requirements
Many master's degree programs in this field require students to hold an undergraduate degree in human services or a similar field. This might be in communications, social work, psychology, or sociology. Individuals who hold a bachelor's degree outside of this area may need to take additional prerequisite courses in relevant subjects.
Online Master Curriculum
Many online master degrees are Master of Social Work degrees.The field is so broad. Therefore, most master degree programs require students to choose a specialization in a particular human challenge or population.
Specialization options may include such diverse fields as:
child and family services
gerontology and aging populations
nonprofit administration
substance abuse
With this kind of online master's degree, you will take courses in areas such as:
counseling
cultural diversity
ethics
family functioning
legal issues
program planning
social policy
In this online master, you will also have the opportunity to take specialized courses. These may address specific client populations, such as:
children
elderly patients
families
individuals battling addictions
trauma survivors
veterans
It may seem counterintuitive to complete an online master degree in this field. After all, a desire to work directly with people is necessary for the job.
However, many online human services online programs require students to complete field internship placements. They will gain hours of direct client contact experience. Capstone experiences often relate directly to what students learn during these in-person interactions with clients.
After earning an online master's degree in this field, popular careers include:
counseling
social work
religious work
With this kind of master's degree, you could work in areas such as:
career counseling
rehabilitation and substance abuse counseling
school counseling
health educator
marriage and family therapist
probation officer
OTHER NOTABLE ONLINE PROGRAMS
#11. Information Science/Information Technology
Median Salary: $131,490
Growth Rate: 21%
#12. Public Administration
Median Salary: $99,290
Growth Rate: 7%
#13. Health Informatics
Median Salary: $46,660
Growth Rate: 7%
#14. Finance
Median Salary: $131,710
Growth Rate: 17%
#15. Human Resources
Median Salary: $62,290
Growth Rate: 8%