Ready to find your ideal master's program?
www.mastersprogramsguide.com is an advertising-supported site. Featured or trusted partner programs and all school search, finder, or match results are for schools that compensate us. This compensation does not influence our school rankings, resource guides, or other editorially-independent information published on this site.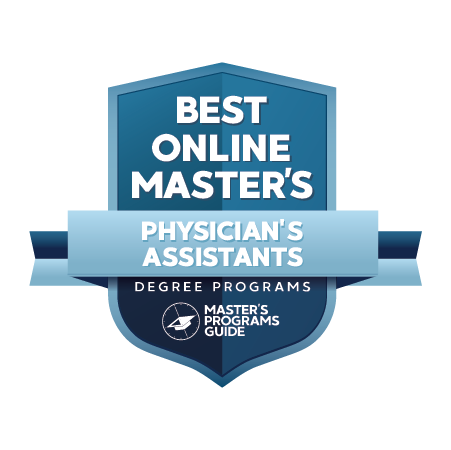 Physician assistants, or PAs as they are commonly called, are medical practitioners who can perform a variety of roles and functions that the typical doctor or physician would normally fulfill. Generally, a PA works under the supervision of a physician or a greater medical entity, since PAs' medical training is not as extensive as that of a traditionally trained doctor. PAs can be found throughout the medical industry in areas like family practice, primary care, internal medicine, and pediatrics. Though the PA job title has only been around since the 1960s, the idea is rooted in the necessities created by the Second World War. In 1961, health care experts recommended that the PA role be formalized and training developed based on the fast-track training given to eventual field hospital doctors for the war effort, an approach pioneered in the UK. 
The earliest group of PAs was trained at Duke University Medical Center, in Durham, NC, in the mid-1960s; the first class graduated in 1967. These men were former Navy corpsmen who had already received some medical training and had served in Vietnam. The idea was to create an additional category of health care professionals to help meet a shortage of primary care physicians at the time. Not long after, the American Academy of Physician Assistants was founded, also in North Carolina, which gave legitimacy to the profession. Over time, PAs have come to play an essential role in delivering health care to millions of individuals. In rural areas, urban areas where doctors and nurses may be in short supply, and other underserved settings, a PA can step in and offer significant help to hurting or sick individuals. 
PAs can generally do many of the tasks of a regular doctor, such as keeping track of medical histories, conducting physical exams, diagnosing and treating illnesses, setting fractures, offering patients counseling, interpreting and ordering lab tests, writing prescriptions, and assisting in surgeries of various kinds. Some of these tasks are more regulated than others, with regulations varying by state. PAs are differentiated from other health care professionals by the extent of their clinical and practical knowledge, by their education as a generalist, and by the relative freedom they are given to perform their duties. A key difference between a PA and a physician or doctor is often the amount of time spent in formal education. Physicians often have to complete an internship and a residency, while PAs are required to do neither. For a PA to operate in the U.S., he or she must graduate from an accredited program and pass the national certification exam, which allows a PA to be eligible for licensure in a specific state. The exam is overseen and conducted by the National Commission on Certification of Physicians Assistants. This exam helps individuals show that they have acquired the requisite medical knowledge needed to perform their duties adequately. Some of the areas of medical expertise that PAs need to show mastery of include having a grasp of pathophysiology, differential diagnosis, health promotion, and disease prevention.  
COMMON APPLICATION AND ADMISSION QUESTIONS
Filling out an application to apply for a graduate degree can sometimes be nerve-wracking. Here are some of the most common questions asked about admissions: 
What kinds of prerequisites are required for most programs? Most Physician Assistant programs have minimum foundational science and mathematics prerequisites. These tend to include coursework in areas like microbiology, human anatomy and physiology, biochemistry, and statistics. Some programs require undergraduate coursework in psychology as well.
What is the typical GPA requirement for most programs? Programs can vary when it comes to a required minimum GPA. On average, most programs look for a minimum GPA between 2.75 and 3.0; however, more competitive programs will require a minimum GPA of 3.2-3.5. It is definitely important to have a strong GPA, but keep in mind that many programs can be flexible on this point. For instance, some programs offer two types of admission, one where a higher GPA is required, and another that looks at applications more holistically. Even if your GPA doesn't meet the stated requirements, it is still worth your while to check with the program to see if there are other options available.   
How many letters of recommendation can I send? Most programs request between one and three recommendation letters. Whatever the case, be sure to ask people who can write strong letters on your behalf, as these letters often carry a good deal of weight in the admission process. 
Do I have to come to campus, or is the program delivered entirely online? Most master's-level PA programs consist of coursework and clinical experience. Sometimes programs require students to come to campus for an intensive session, either during the summer, during the semester, or both. Be sure to check with the program director in this regard.
Do I have to submit GRE or other standardized test scores? GRE, GMAT, or DAT test scores are sometimes required for admission to a master's program. Typically, if they are required, they must be scores from a test taken no more than five years previously. 
I have an MD from another country; do I have to go through the entire PA training program? The great thing about online programs is that they make education accessible to folks who might not otherwise have been able to enroll in a program. If you have an MD from another country, you will still typically have to complete all of the requirements for a U.S.-based PA program. However, you should check to see if you can transfer any credits into the program in which you are enrolled.
Do you accept transfer credits? Acceptance of transfer credits varies from program to program. Since the size of most programs is around 30-33 credits, many programs do allow students to transfer up to six credits. 
I have worked in another field for a while; will you accept someone who is considering a career change? Some PA programs are specifically designed for individuals who have been working in the field for a minimum number of years. However, there are other programs, especially Master of Science in Health Sciences programs, that do not require a minimum number of hours of clinical experience. Be sure to check with the program director to gain clarity on the particular program's clinical experience requirement.  
WHAT ABOUT FINANCIAL AID & SCHOLARSHIPS?
So, you have decided to get your master's degree in a health sciences field. Now, the question is, how are you going to pay for it? The good news is that most Master of Science in Physician Assistant or Master of Science in Health Sciences programs typically require only two years for completion. That time frame is more manageable than the typical four years for a bachelor's degree, or the seven years typically required for a doctorate. Nevertheless, finding ways to pay for your program is definitely a must. There are several approaches that are worth considering. 
First, does the program to which you are applying offer scholarships? You can typically find this out by visiting the financial aid office of your university. Certain scholarships are sometimes overseen by different members of a school's community. For instance, the department that administers your program may offer scholarships, or the Office of Academic Affairs, where the Dean is based, may offer them. Scholarships are typically awarded based on financial need or academic excellence. 
Second, does the program you are applying to offer assistantships? Once you enter the landscape of graduate school, more and more opportunities for research and teaching tend to open up, and some schools offer some form of payment for working alongside faculty and other students. This is more difficult, of course, if you are an online student, but it is worth seeing if your program offers such opportunities. 
Third, does your current employer offer financial assistance for furthering your education? Some employers will pay a portion of tuition toward an advanced degree because they see it as an investment in their talent pool. Be sure to check with your employer to see if this is a benefit available to you. 
Fourth, there are several great resources to check out before going the loan route. Websites like Fastweb, GoGrad, Unigo, Scholly, and Scholarship America, among others, offer access to thousands of scholarship opportunities. Website visitors often have to create an account, which includes giving the site some personal and academic information, but the trade-off is gaining access to billions of dollars worth of scholarships. 
Fifth, there are a number of PA-specific scholarships offered by organizations connected to the industry. For instance, several military-related organizations, like the Office of Veterans Affairs, offer scholarships. There are also scholarships offered by organizations such as the American Academy of Physician Assistants in Allergy, Asthma & Immunology; the Physician Assistants in Orthopaedic Surgery; and the American Academy of Physician Assistants. 
Finally, you can choose to take out loans to pay for your degree. This requires filling out a Free Application for Federal Student Aid form, which will make clear your financial needs to the federal government and private lending agencies. Though going into debt for a degree is not an easy decision to make, you can often find pretty decent interest on most educational loans. The typical interest charged is less than 5%.
HOW MUCH CAN I MAKE WITH A MASTER'S AS A PHYSICIAN ASSISTANT?  
Though paying for a graduate degree is no small feat, in the case of obtaining a Master of Science in Physician Assistant or a related degree, it is well worth the cost. That's because this is a career path that is in exceptionally high demand. According to the Bureau of Labor Statistics (BLS), Physician Assistant jobs are expected to grow at an extraordinary rate of 37% over the next decade. That is much, much faster than the average job growth for all occupations. Further, there are several states where the need will be even higher. In states like Georgia, Arizona, and Utah, job growth is expected to grow by over 50%. Other states, like Virginia, Tennessee, Texas, North Carolina, and Colorado, are also expected to have job growth rates that exceed the national average. The job prospects for individuals holding a master's degree in the field are very strong – even better, the pay is quite good. The BLS notes that the average median pay for a Physician Assistant is $108,610; this is far above the average median pay for all occupations, which is in the mid-$30,000s. Salaries can also vary based on location. The five states where PAs currently earn the most are New York, California, Texas, Florida, and Pennsylvania. 
PAs have become essential parts of any health care team, and the overall focus of the profession on serving medically underserved populations means that there will always be a need for them. It is also worth considering, however, that there are a number of other career paths open to individuals with a PA background. For instance, large biotech, medical device manufacturers, and pharmaceutical companies often hire PAs or individuals with a background in PA or health sciences to work in research and development, to offer health education, oversee communications and sales, or conduct medical clinical trials. Insurance companies also hire PAs to help make sure that there are proper protocols in place for treatment and reimbursement. Medical communications companies hire PAs to help them develop curricula for the broader public in a variety of areas. PAs with extensive clinical experience may even decide to go into higher education. There are several programs around the country that hire PAs either as preceptors or professors to teach and mentor up-and-coming PAs. If you have good communication skills and are able to translate medical terminology so that average people can understand it, you may also want to consider working with a media outlet as a resident medical expert. Newspapers, online outlets, and television stations are always looking for people who can help to engage their audiences with one of the largest sectors of the American economy. If you enjoy working on a more one-on-one level, you might want to consider becoming a wellness director or coach. They work with clients on diet, exercise, nutrition, and other areas to promote strong and healthy living. Whatever you decide, a Master of Science in Physician Assistant or Health Sciences is a great pathway to a number of unique and interesting careers that pay well!
Check out our ranking of the 10 Best Online Master's Programs for Physician Assistants 2020! 
PHYSICIAN ASSISTANT POST-PROFESSIONAL MASTER'S PROGRAM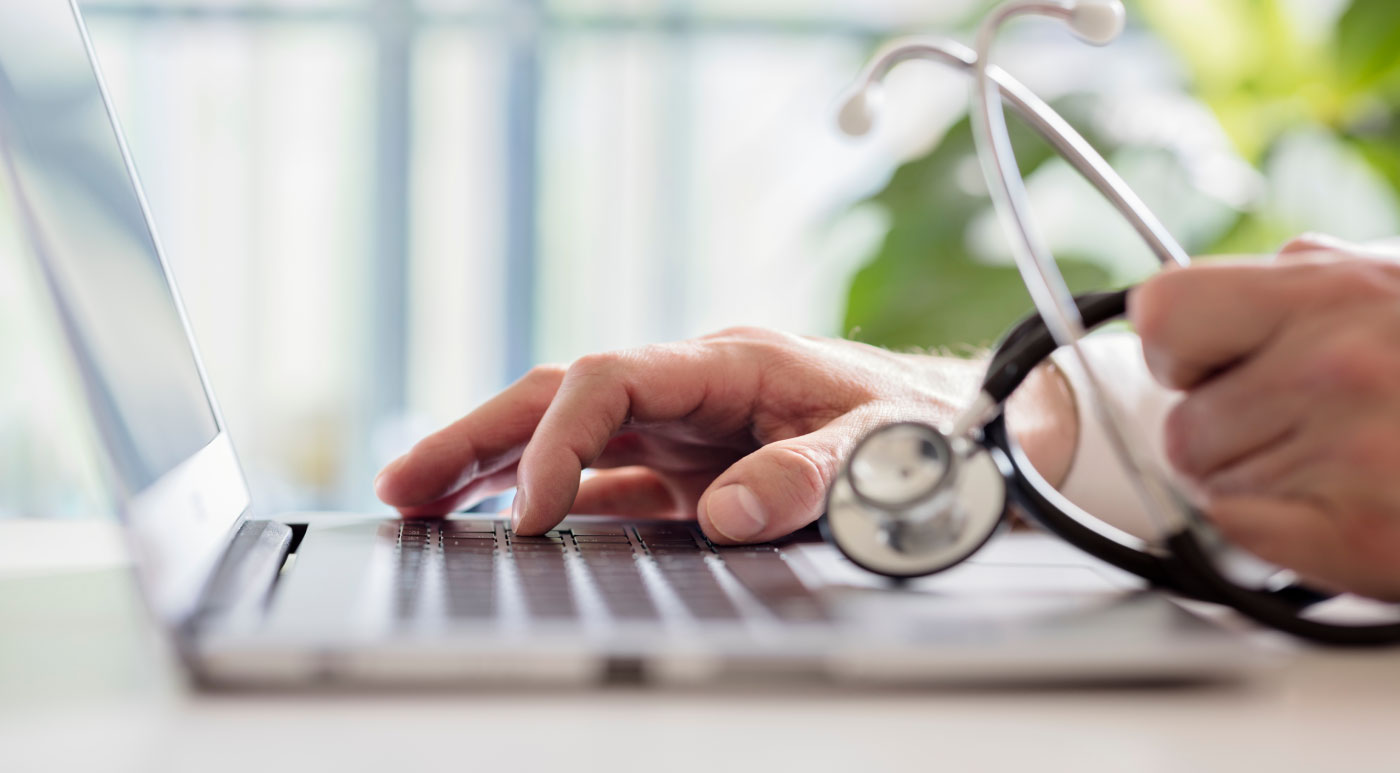 Stony Brook University is known for being an excellent academic institution, with faculty who are leaders in their fields of research and teaching. A large public research university located in Stony Brook, NY on the North Shore of Long Island, SBU is a designated sea- and space-grant institution. The SBU campus is large, and the student population is exceptionally diverse. 
SBU offers one of the top Physician Assistant programs in the country. The PA degree offered at SBU is a post-professional master's program. This means it has been specifically designed for certified PAs only. The rationale for developing the program is to give working professionals the chance to hone their academic training and stay current and relevant in the fast-changing health care landscape. Students have the opportunity to study the latest developments in health care delivery, changing demographics, insurance regulations and reimbursements, and, of course, new practices and the use of new technologies. The benefit of the post-professional aspect of the program's curriculum is that it can build on the clinical and administrative knowledge that incoming students already possess. 
The degree program consists of 30 credit hours, or 10 courses, which working students can typically complete within five years. Students take a mixture of core courses and electives. Some of the courses offered in the program include Clinical and Psychosocial Aspects of Palliative Medicine; Nutrition in the Media: Making Sense of the Science; and Strategic Planning for Health Programs, Facilities and Networks. All coursework can be completed online, though students do need to own their own computer and have a WiFi connection.
 As with many of its other programs, the PAPPMP program at Stony Brook is considered elite. SBU has been ranked consistently among the top 100 national universities in the U.S. and among the top 40 public universities, by U.S. News & World Report. It has also been recognized by The London Times Higher Education Supplement as one of the top 150 universities in the world. Faculty in the program are both educators and clinicians, combining practical hands-on knowledge with cutting edge research and pedagogy to offer an exceptional educational experience. SBU's proximity to New York City is also an advantage, and there is a convenient commuter rail line located close to campus, should online students want to visit. 
Admission to the program requires an undergraduate degree from an accredited institution with a minimum 3.0 cumulative GPA. The same GPA is preferable for any graduate-level work, too. Applicants must also provide a photocopy of a current National Commission on Certification of Physician Assistants certification or recertification. Admission also requires three letters of recommendation, as well as an essay with a clear statement of purpose. Once admitted, students will have full access to the program director and faculty throughout their tenure in the program. Online students also have electronic access to the Health Sciences Library and all of SBU's other student services. International students must provide evidence of mastery of English and have their transcripts reviewed by the World Education Services for consideration for admission. 
MASTER OF PHYSICIAN ASSISTANT STUDIES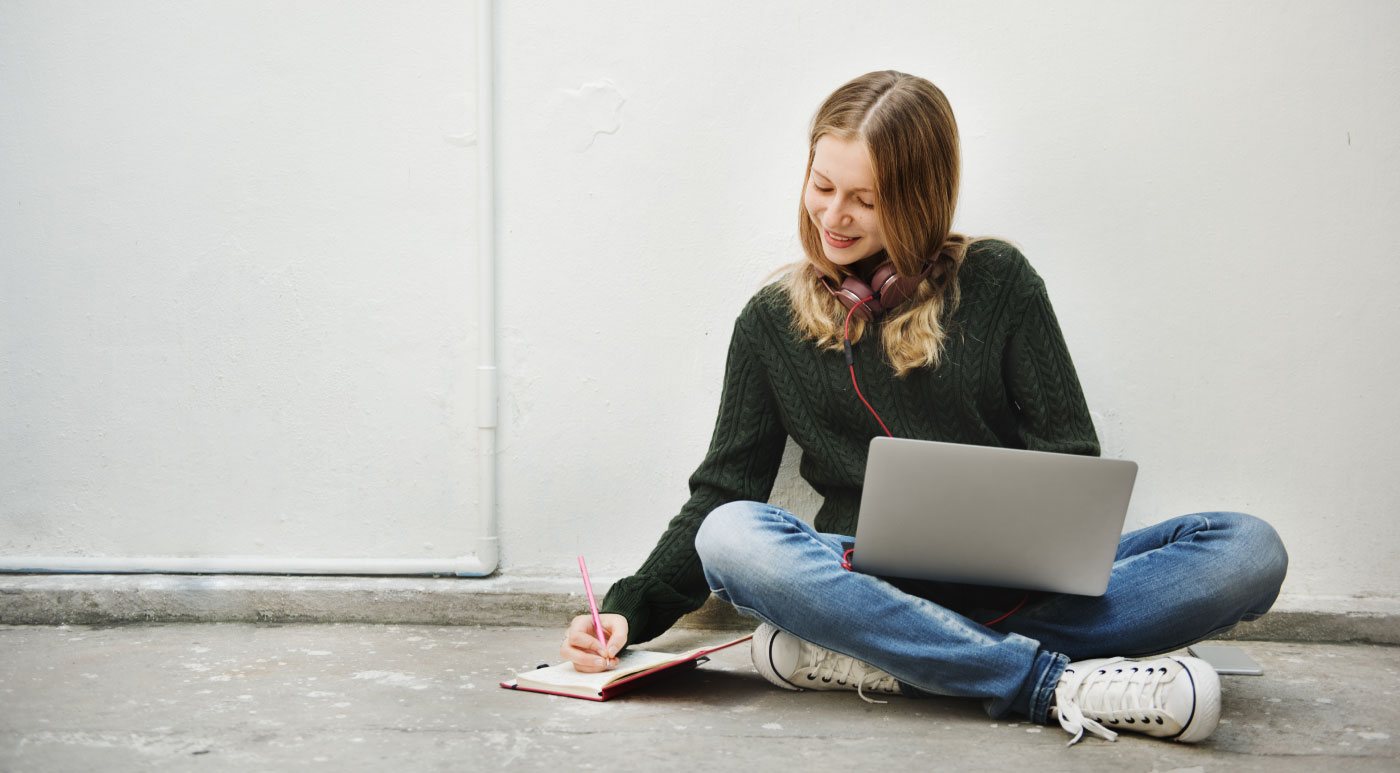 Widely regarded as one of the best public universities in the country, the University of Wisconsin-Madison is a land-grant research institution of higher education that enrolls more than 42,000 students annually. The school's research output is so highly regarded that UW is considered a "Public Ivy," a designation it shares with only a handful of other prestigious public universities around the country. The campus in Madison is the flagship site for the University of Wisconsin system and was the first higher education institution established in the state. 
UW offers a Master of Physicians Assistant Studies degree program that is delivered mostly online through video lectures that are accessed asynchronously, making it extremely flexible. The program is designed to be pursued on a full-time basis, and applicants who reside or work in areas with a medically underserved population are given application priority. Any applicant who shows a commitment to serving an underserved population will receive a similar preference for admission. Though most of the classes are offered online, there are some on-campus requirements. Students must come to campus for the first 12-week-long summer session. This ensures that students are integrated into the program in an adequate fashion and that they have a chance to meet their fellow classmates and the faculty and staff who teach and service the program. Students must also make two 3-day visits to the campus each semester. 
Overall, the program takes three years to complete, with the first two years focused primarily on didactic or instructional courses. The last year is solely devoted to clinical experiences. Classes in the program include Fundamentals of Clinical Medicine, Infectious Diseases of Human Beings, and History & Physical Examination. Clinical experiences include a 1-year, full-time, community-based clinical experience in the community where students live, as well as five 8-week rotations in different areas of medical specialty. The overall aim of the program is to help students synthesize and deploy their knowledge of key concepts in evidence-based medicine, advanced technology, research activity, and competency-based training. 
Admission to the program is competitive, and applicants should hold a bachelor's degree from an accredited institution with a 3.2 GPA. They must also have completed several prerequisites in biology, chemistry, physiology, and statistics. 
When students visit the campus for the summer sessions or during the semester, there is plenty to do outside of coursework. Madison is the capital of Wisconsin and boasts a lively arts and music scene, with excellent shopping, restaurants, museums, and nightlife. There are also two beautiful lakes not far from the campus, Mendota and Monona, where students can relax by the water, rent a boat, or do some kayaking. The lakes are often the sites for activities during the winter, including open-air hockey, frozen picnics, and, in some cases, ice fishing. 
UW boasts some outstanding athletic teams. Both the men's basketball and football teams are regularly ranked among the best in the nation, and the entire campus gets into the spirit by tailgating and attending watch parties or games whenever the Badgers are playing.  
MASTER OF PHYSICIAN ASSISTANT STUDIES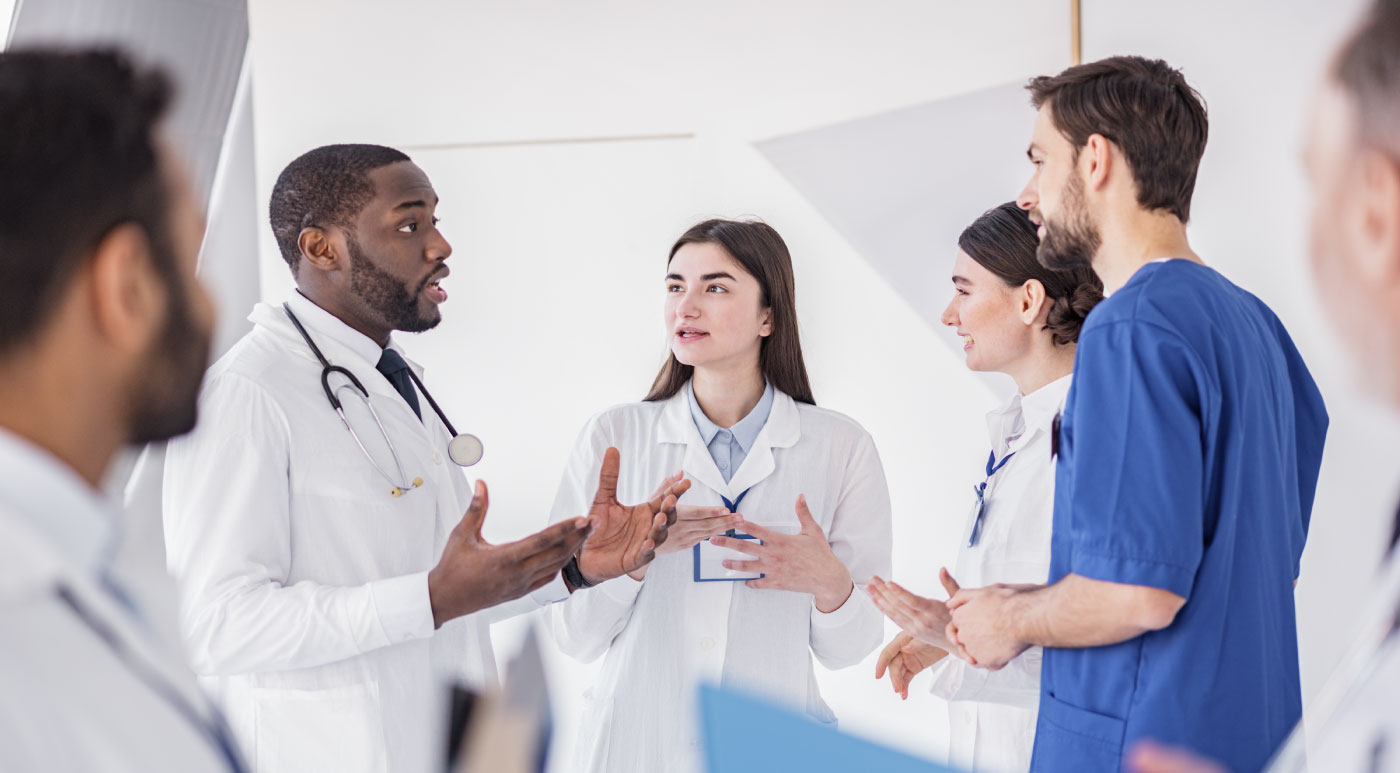 You know you've got clout when you were around before there was even a state to oversee you. The University of North Dakota was actually established some six years before North Dakota became a state. The Dakota Territorial Assembly authorized the institution in 1883. Originally, UND was primarily focused on the liberal arts, presumably to bolster the training of teachers and other professionals who would be needed as the territory moved toward statehood. Later, the school began to emphasize the sciences, especially aeronautics. The flagship campus is located in Grand Forks, ND. 
The Department of Physician Assistant Studies offers a Master of Physician Assistant Studies degree. UND's PA program was founded in 1970 to address shortages in the state's health care industry, and it has generally been focused on training PAs for rural communities, which are oftentimes underserved. The program is a hybrid of online coursework and alternating classroom and clinical experiences. Students in the distance program can potentially complete their clinical experiences in their home area. The program is designed to be taken over the course of 24 months and runs from May to May. Students accepted into the program will be required to attend an on-campus orientation. After orientation, students take two semesters of online coursework focused primarily on scientific content. The program then shifts to alternating classroom and clinical experiences. The classroom experiences last 4-5 weeks each. As noted above, supervised clinical experiences can generally be completed in a student's home community. The final semester is comprised of clinical rotations, a capstone scholarly project, and a final didactic class. The program is competency-based, which means that students must demonstrate the ability to assess patients properly, show proper knowledge of the scientific content needed for the field, and have completed a major research project. 
In keeping with the original vision of the program, UND continues to stress serving underserved communities where shortages persist; therefore, admissions preference is given to students from around the country who live in or already serve in such areas. Applicants should hold a bachelor's degree from an accredited institution with at least a 3.0 cumulative GPA. Those who hold a health- or science-related degree will be given admission preference. Prerequisites for the program include courses in statistics, biology, physiology, and anatomy. 
Though UND is not a particularly school, there are still plenty of things to do when visiting the campus, including attending Division I athletic events, cultural activities, and local cultural opportunities. The UND campus is renowned for its beautiful pathways, where students can bike, jog, or walk. The North Dakota Museum is also located in Grand Forks, as is a marvelous Japanese garden, where visitors can relax and find their zen. There is also an excellent antique mall featuring treasures from the not-so-distant past. Of course, there are also opportunities for outdoor activities like canoeing, hunting, fishing, and snowmobiling, all located relatively close to campus. Students often mention how friendly and close-knit the campus is, giving it an outstanding environment in which to learn and grow together.   
MASTER OF PHYSICIAN ASSISTANT STUDIES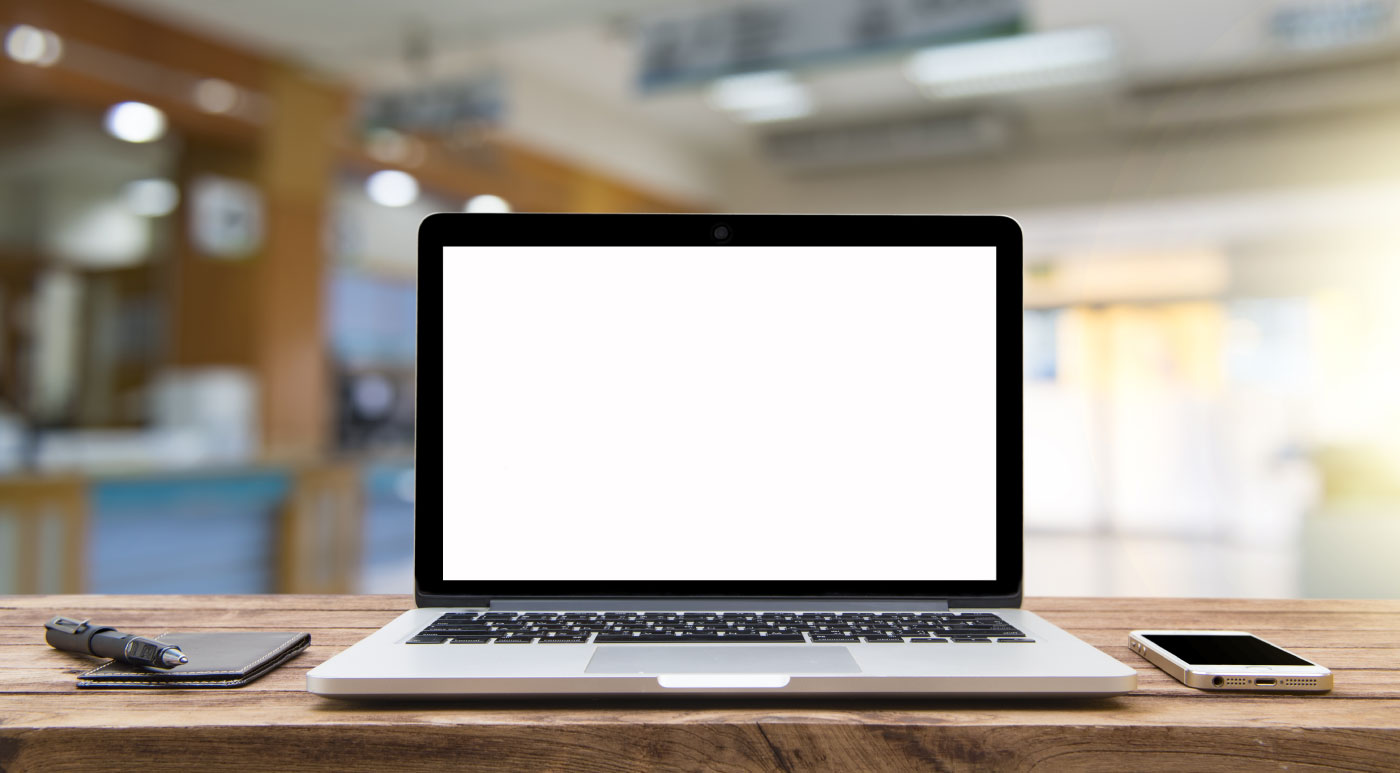 The biggest university you have probably never heard of, the University of Texas Rio Grande Valley has multiple locations scattered across south Texas. Of course, one reason why you may never have heard of UTRGV its because it was only founded six years ago, in 2013. UTRGV is the result of a merger of the UT campus at Brownsville and the UT-Pan American campus, which was located in Edinburg, TX. UTRGV added a new medical school to round out the new institution and began admitting students in 2016. UTRGV is considered a research university and admits more than 27,000 students annually. 
UTRGV offers a Master of Physician Assistant Studies through its Graduate College; the program is available 100% online. Described as a Bridge Program, the curriculum emphasizes clinical experience and is designed for individuals who already hold a PA bachelor's degree, so that they may extend their undergraduate skills to the master's level. The degree consists of four 4-credit courses, all of which can be taken online and in a student's home community. Three of the courses are focused on clinical experience and emphasize gaining additional knowledge of the field, interpersonal communication skills, patient care, and the application of evidence-based science and practice in a clinical setting. The final class is a research course where students learn additional research skills so that they are equipped to be life-long learners, which is an absolute must in an industry that changes rapidly. 
Admission requires a bachelor's degree in Physician Assistant Studies from a regionally accredited institution and a cumulative GPA of at least a 3.0. Applicants must also submit their National Committee on Certification of Physicians Assistants certification and licensure and be currently employed as a PA. Applicants also need a letter from their supervisor agreeing to oversee them during the program, and they must already have malpractice insurance. International students must show English-language proficiency through TOEFL or IELTS scores. International students who pursue the online option are not eligible for an I-20 or a student visa. The program has three start dates, in the fall, spring, and summer, which provides additional flexibility. There are more than 200 scholarships available for students to apply for, and they only require a single application. 
UTRGV is an exceptionally diverse institution, with more than 89% of the student population identifying as Hispanic. The institution has leveraged this diversity as a great strength and is striving to become the first bilingual university in the U.S. It has already launched the B3 initiative, which refers to its goals of becoming "bilingual, bicultural, bilterate." The initiative is driven not only by the need to have bilingual professionals along the Texas – Mexico border but also to redress the longstanding historical injustices that the Spanish-speaking population in the area has faced since Texas seceded from Mexico in the 19th century. This has meant not only offering bilingual classes, but also rethinking how the institution conceives of its identity and understands history. In short, the initiative includes a significant restructuring of all kinds of programs, including student services, recruitment and admission, dining services, and reconceiving of the kinds of cultural activities and events that occur on campus. 
MASTER OF CLINICAL HEALTH SERVICES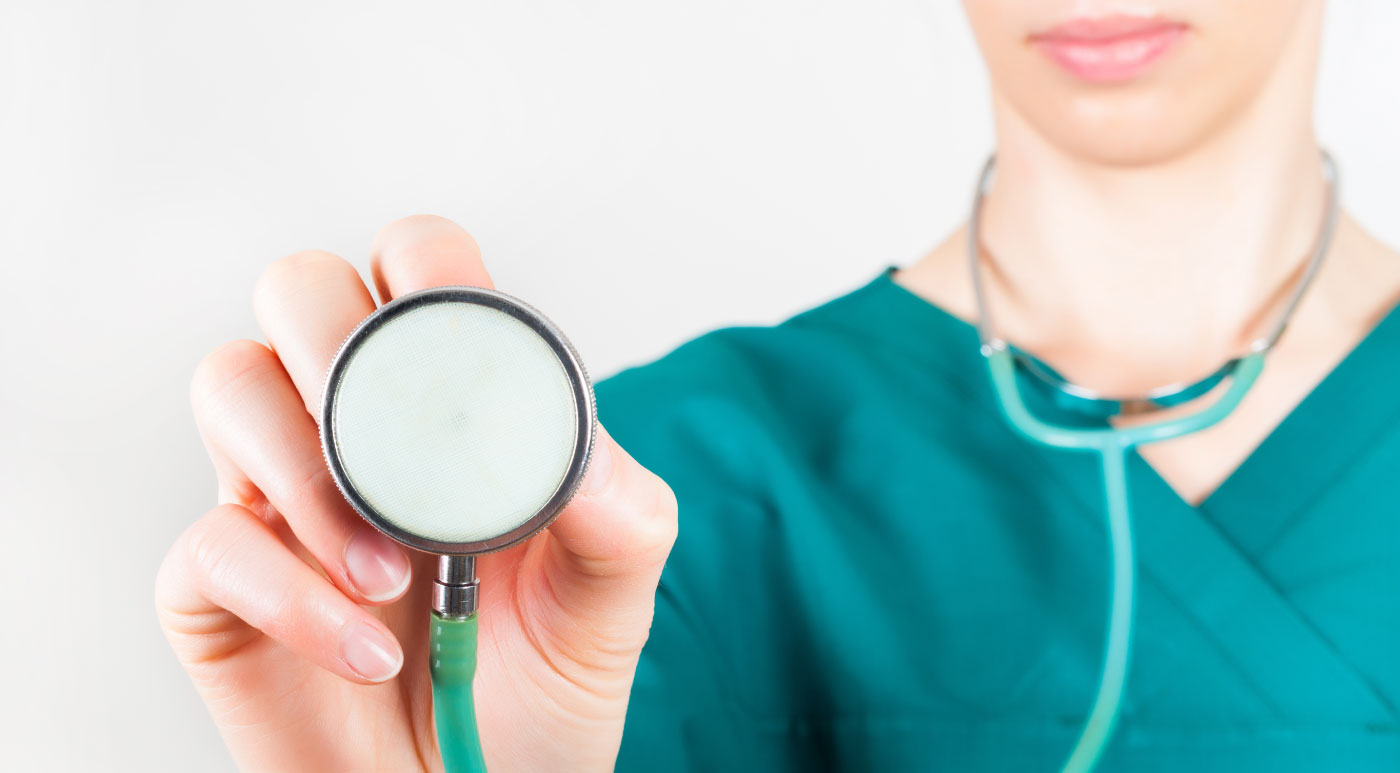 If you enjoy watching television in color, you have the University of Washington to thank. That's right, the technology for creating color TV, as well as things like vinyl and bubblegum, were all invented or developed on the UW campus. Can you imagine the last 50 years without bubblegum? Me neither. UW was founded in Seattle about 10 years after the city first came into being, with the express purpose of helping to aid in its economic and cultural development. Eventually, UW moved out of downtown, to its current location, and grew to become the large public research university that we all know and love. 
MEDEX Northwest belongs to the UW School of Medicine and offers a Master of Clinical Health Services degree. The PA program, run by MEDEX, was founded with the express mission of training PAs to work with underserved populations. The program is distance-based, though students are required to attend classes at sites located throughout the region. UW has campuses in Seattle, Tacoma, and Spokane, WA; Anchorage, AK; and is about to open a campus in Kona, HI. Clinical experiences happen in a variety of local settings across the six-state region that MEDEX serves, which includes Washington, Wyoming, Alaska, Montana, Idaho, and Hawaii. The first-year phase is didactic and focuses on reviewing basic scientific concepts and content, such as integrating coursework in pathophysiology and anatomy, for example. The approach is described as a "body system" approach, whereby content in one course is meant to reinforce what is learned in other courses. The first year also includes professional competency courses in topics like management and professional development. The second-year phase is dedicated to clinical experiences at six sites, with each rotation lasting one month. Clerkships happen in a variety of settings, including Emergency Medicine, Behavioral Medicine, and Family Medicine. Students also work on their capstone research project during the second phase. 
Essential to the program is clinical experience in a setting with a medically underserved population. Prerequisites for the program include both academic and clinical requirements. On the academic side, applicants must have completed courses in anatomy, physiology, biology, chemistry, and statistics, among others, with at least a B- grade. The clinical requirements include at least one year, or 2,000 hours, of paid clinical experience. Competitive applicants will also have lived in the region that the program serves. 
As one of the oldest universities on the West Coast, UW has several interesting historical events connected to it, including the fact that this is where Bruce Lee, the martial arts icon, first met his wife, Linda Emery. UW also has a long and storied football program, having played its first game in 1893. The football stadium is also the place where the loudest game in collegiate history was played in 1992 when UW faced off against the Nebraska Cornhuskers. UW has also been home to a significant number of scholars among its faculty and student body, including numerous Pulitzer Prize winners, Fulbright Scholars, Marshall Scholars, Rhodes Scholars, and 20 Nobel Prize laureates. 
MASTER OF HEALTH SCIENCE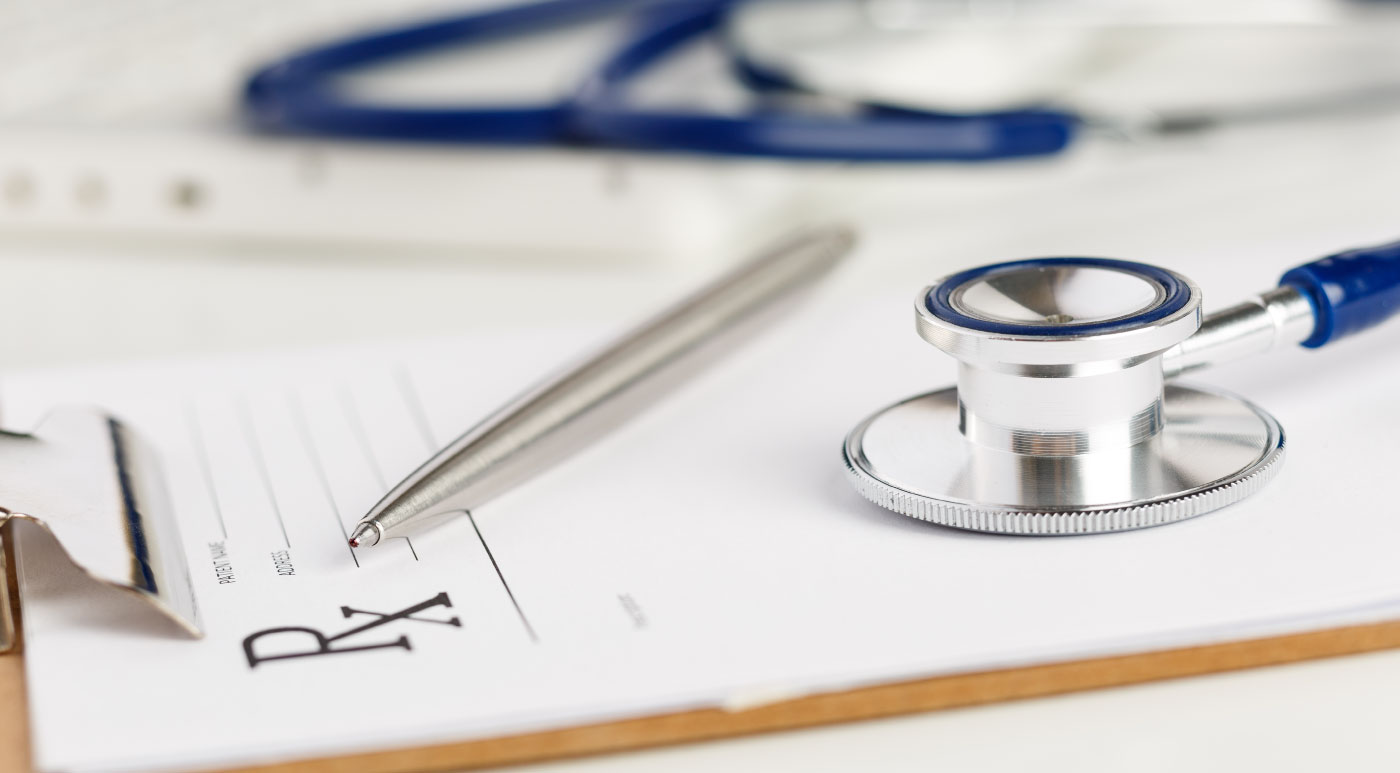 In 2005, the student body, faculty, and administration together voted to change the mascot name at Nova Southeastern University from "The Knights" to the "Sharks." That seems like a much more fitting name for a school with locations in the greater Miami and Fort Lauderdale, FL areas. NSU is a mid-sized private university offering more than 150 areas of study. 
The Dr. Pallavi Patel College of Health Care Sciences at NSU offers a Master of Health Science degree online. The program is specially designed for individuals with bachelor's level training in the health care field. The program does not require a Physician Assistant undergraduate degree, nor does it require applicants to be working as licensed PAs. This is the perfect program for students who have undergraduate training, but not as much clinical or professional work in the field, to consider. The aim of the program is to cultivate scholarly and leadership qualities while also providing additional training and a deeper knowledge base of the health sciences. The program is delivered 100% online, with no on-campus requirements. 
A great benefit of the program at NSU is its wide list of available concentrations. Students can choose one of six concentrations, or simply follow the generalist path. One concentration is in Higher Education. This concentration is especially well suited for individuals interested in moving into an academic setting. Students take classes such as Educational Theories and Psychology, Curriculum and Instruction in Health Care Education, and more traditional classes in the health sciences. Another concentration is in Health Law. This concentration equips students who are interested in learning about the legal aspects of the industry. Students take classes like Law of Accreditation and Licensing, and Pharmaceutical Law, to help prepare them for their future careers. The Sports Medicine concentration aims to equip students to supervise competitive and recreational athletes. Other concentrations include Leadership in Health Care, Health Care Risk Management, and Health Care Administration. All of the tracks offered consist of 37 credits and include a mixture of core classes, a practicum, and classes that are especially devoted to the concentration. 
Applicants must have some prior health care experience, as well as a bachelor's degree from an accredited school and at least a 2.75 cumulative GPA. Students may also transfer up to six credits from other graduate-level programs. Interested students may also wish to check out NSU's accelerated MHS and DHS dual degree program. This program allows students to pursue both master's and doctoral-level degrees in a single program completed in 3-7 years. 
For students living in the area, one of the great things about NSU is its location. First and foremost is its proximity to some of the best beaches in Florida. Dania Beach is less than 10 miles from campus. The Ft. Lauderdale beachfront is a mere 15 miles away, and world-famous South Beach, in Miami, is 25 miles away. NSU also serves as a hub of culture for the area. For instance, the Dalai Lama blessed the Buddhist prayer wheel located in the NSU library when he visited the campus in 2004. The NSU Art Museum is highly respected and was one of only four to host the 2005 traveling exhibit of Egyptian artifacts from Pharaoh Tutankhamen.
MASTER OF SCIENCE IN PHYSICIAN ASSISTANT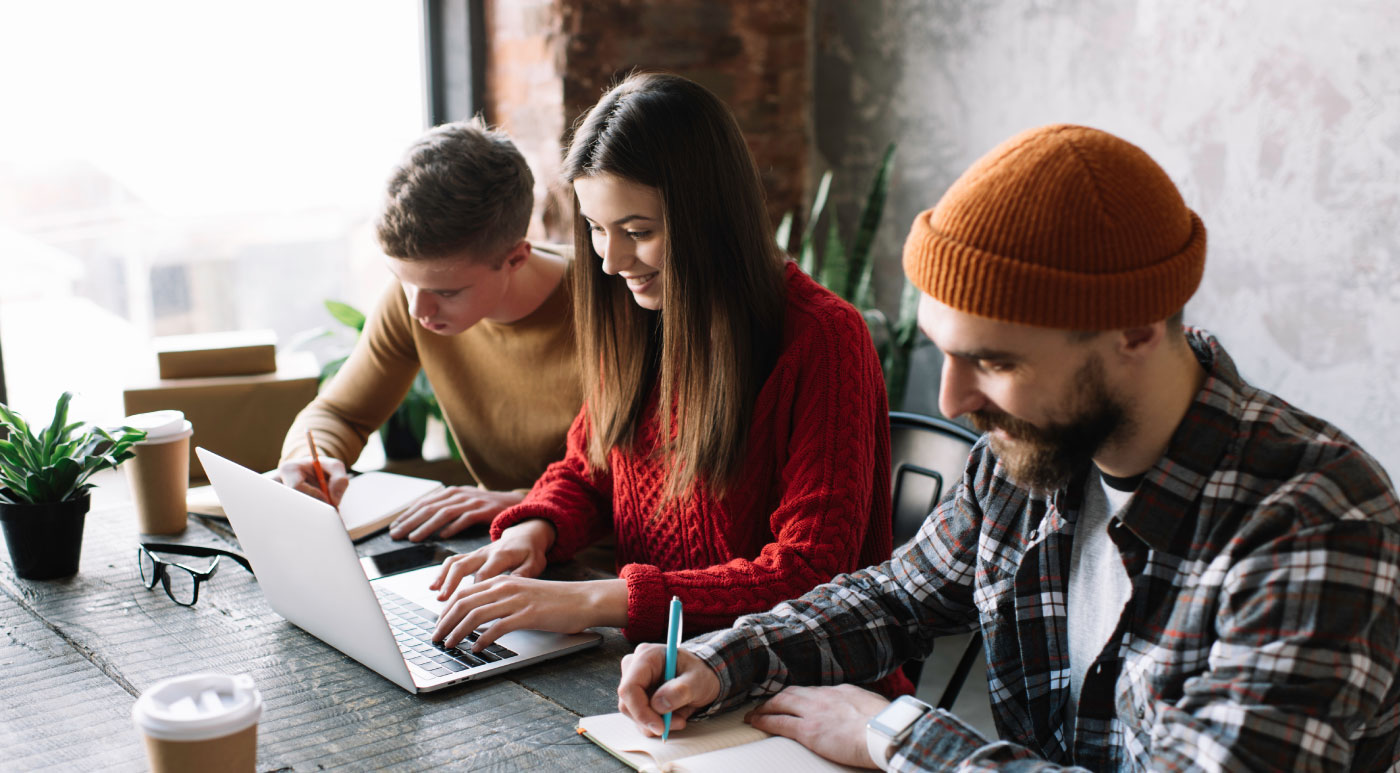 Pace University first opened in the New York Tribune Building, where the Pace brothers offered classes in accounting and business. It has since grown quite a bit. Today, PU is a mid-sized private university with a main campus in New York City and another campus in Westchester County, NY. The College of Health Professions at PU offers an online Master of Science in Physician Assistant degree. Recently, in a joint statement issued by the Accreditation Review Commission on Education for the Physician Assistant, the National Commission for the Certification of Physician Assistants, the Physician Assistant Educational Association, and the American Academy of Physician Assistants, a master's degree was declared the required entry-level degree for the field. 
The master's program at PU is aimed at degree completion, allowing students who have completed a bachelor's degree in PA to return to school to receive an MSPA. All classes are offered online, allowing students to remain in their current jobs while completing the degree. Overall, the program takes 12 months to complete, if students are enrolled part-time. Students take four classes online, including Leadership and Theory in Health Care, Epidemiology and Evidence-Based Medicine, and Health Promotion and Disease Prevention, plus a class in Research Methods. In addition, students conduct research and are expected to write and publish an article in a peer-reviewed journal as their capstone experience. Students who are accepted into the program receive advanced standing for 3600 hours of post-baccalaureate clinical experience, and the coursework addresses subjects not generally covered in a bachelor's level program. 
Classes in the program begin every January. As might be expected, applicants must submit documentation for 3,600 hours of clinical experience and must be certified by the National Commission on Certification of Physician Assistants. They must also hold a bachelor's degree from an accredited school with a PA program that includes at least 40 weeks of supervised clinical experience. Applicants are not required to submit GRE scores. Unfortunately, because this is a part-time program, students in the program are not eligible for federal financial aid, though students are encouraged to check with their employers to see if there are any educational benefits offered for employees. 
PU's location in New York City makes visiting campus alluring. There are literally hundreds, if not thousands, of things to do in one of the greatest cities on Earth. For students who are into art, the museums of NYC simply can't be beaten, with the Metropolitan Museum of Art, the Solomon R. Guggenheim Museum, and the Museums of Modern Art all located in the City. For those with kids, there is no better place to visit than the American Museum of Natural History, where numerous family-friendly dioramas and exhibits can be found and enjoyed. There are also Times Square, the Brooklyn Bridge, Radio City Music Hall, and the Empire State Building, among many other attractions and events, to check out. Sports fans will also be happy, visiting Yankee Stadium for a game, or Madison Square Garden, where the New York Knicks play. That is if they can get a ticket!
MASTER OF SCIENCE IN MEDICAL SCIENCES, HEALTH SCIENCES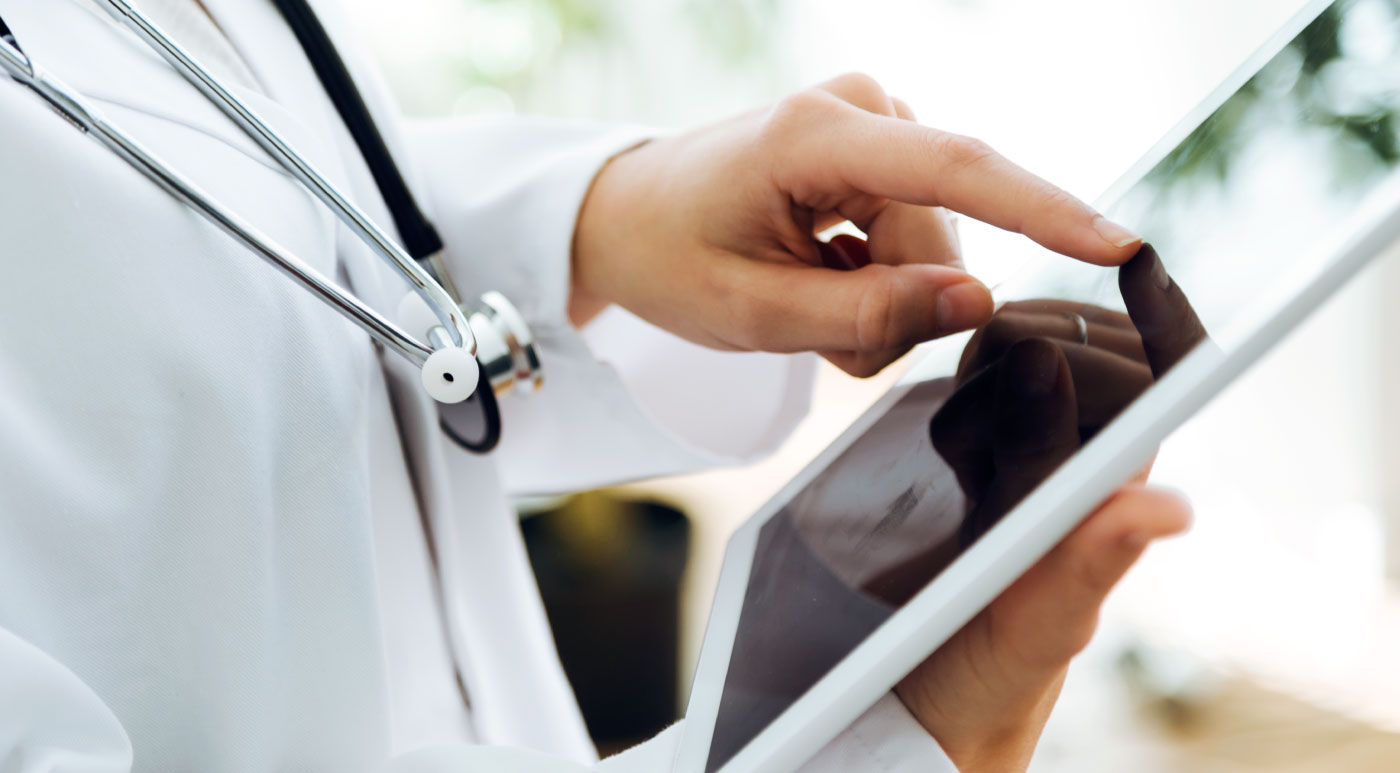 It's safe to say that people like to study in sunny Florida, because the University of South Florida, located in Tampa, has an annual enrollment of over 50,000 students. Even with this impressive number, it's only the fourth-largest university in the state. USF is part of the State University System of Florida, with sister campuses in St. Petersburg and Sarasota-Manatee. 
USF offers a Master of Science in Medical Sciences with a concentration in Health Sciences degree that is available 100% online. The program stresses an interdisciplinary approach because USF believes that graduates need to be able to cross traditional health care boundaries to more adequately care for patients. The Health Sciences concentration, in particular, is interested in preparing students for further doctoral studies in the health sciences. It stresses intellectual rigor, so graduates can show their ability for additional graduate work. Given that USF is classified as an R1 university by the Carnegie Classification of Institutions of Higher Education, students should feel confident that a degree from USF will give them an excellent credential to build on. In fact, USF was listed as one of the fastest-growing research universities in the country by The Chronicle of Higher Education in 2010-2011, and that growth has only continued in the ensuing years. 
Overall, the program takes four semesters to complete and is comprised of 11 courses. Classes in the program include Basic Medical Microbiology & Immunology, Human Structure and Function, and Health Sciences Ethics. Admission to the program is competitive. Applicants should hold a bachelor's degree from a regionally accredited institution and must have a 3.0 GPA. They are also required to submit GRE, MCAT, or DAT test scores. There are additional prerequisites for the program in areas such as chemistry, biology, physics, and mathematics. The program has a start date in the fall of each year. 
There are several interesting aspects to life at USF, including the fact that its mascot was originally called the Golden Brahman. This eventually evolved into the Bulls. There are more than 600 registered student organizations on campus, including more than 40 fraternities and sororities, giving significant opportunities for students to get together and pursue common interests. USF has enrolled students from all 50 states and 124 foreign countries. Among its 228,000 alumni are several distinguished businesspeople, as well as members of U.S. House of Representatives, the Florida State Senate, and the Florida House of Representatives. Graduates have also gone on to hold positions such as Surgeon General of the United States Navy and Florida Secretary of State. 
USF's location offers great options for recreation, entertainment, and cultural activities. For instance, dolphin site-seeing tours are available nearby, as is the Busch Gardens amusement park. The Florida Aquarium is a stunning place to visit, and people interested in getting a feel for the local history can check out the Tampa Bay History Center, which has permanent exhibits that tell the story of the city and the local environs.
MASTER OF SCIENCE IN HEALTH SCIENCES, AGING TRACK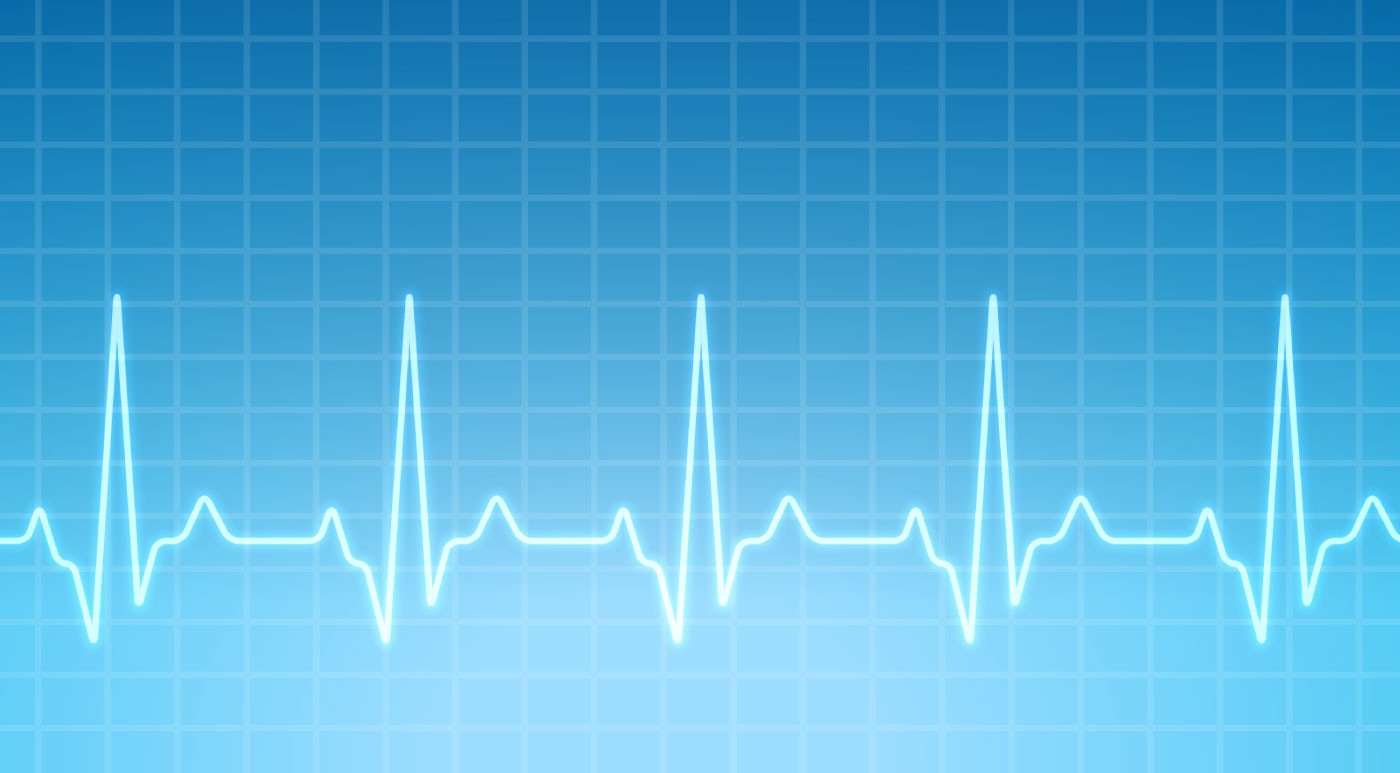 Rutgers University is the eighth-oldest institution of higher learning in the United States. It was chartered in 1766, before the country formally came into being, and was originally known as "Queens College." Rutgers' School of Health Professions is a highly ranked institution in health care education and offers a Master of Science in Health Sciences, with a track in Aging. In some respects, the MSHS program shares an emphasis with many PA programs, because it is aimed at serving the aging population, which is often medically underserved. Because the program is overseen by the Department of Interdisciplinary Studies, students can rest assured that they will be exposed to cutting edge thinking and practice in the field. Students are grounded in evidence-based research and allowed to take electives in areas of interest like mental health, nutrition, and leadership. Students are encouraged to think not only about gerontological health care practices but also to consider policy advocacy as an essential part of representing the interests of older adults. The degree consists of 11 classes, which can be completed fully online. Required classes in the program include Social Health Care Policy for Older Adults; Principles of Transcultural Health Care; and Health Services, Issues and Trends. Students also complete an academic, clinically based project for a capstone experience. The program's electives are grouped into several clusters, including Complementary and Alternative Medicine and Pharmacology, Management and Leadership, and Health Promotion. 
Admission to the program requires a bachelor's degree from an accredited institution with a cumulative GPA of 3.0 or higher, two letters of recommendation, an essay and purpose statement, resume, and any current licensures. There are a limited number of scholarships available, for which students are encouraged to apply. Since all scholarships are need-based, applicants should be sure to fill out the Free Application for Federal Student Aid, or FAFSA. Given Rutgers' pedigree in national rankings – the SHP was voted No.1 by College Factual – students can rest assured that they will not only get a high-quality education, there will also be additional opportunities for them to take advantage of, both on and off-campus. For instance, Rutgers regularly hosts workshops where faculty and other invited speakers present cutting-edge research on issues like physical therapy and mental illness, or integrative health approaches for caregivers and people with disabilities. There are many other opportunities on campus and beyond for students to explore. Rutgers was the birthplace of collegiate football, and students can attend a game and cheer on the Scarlet Knights as they compete in the Big Ten Athletic Conference. Visitors and students alike can take a stroll in the Rutgers Gardens, a beautiful botanical garden located on campus. 
Rutgers boasts a highly diverse student body, with more than half of its population identifying as non-Caucasian. It is home to more than 4,000 students from over 115 countries. PA graduates will be proud to count themselves among the more than 400,000 alumni who have chosen to study at Rutgers. 
MASTER OF MEDICAL SCIENCE

The athletic nickname for Saint Francis University is pretty sweet; they are known as the Red Flash. I mean, that is actually a pretty great name for a school as dedicated to academics as SFU is. SFU is a small, private Catholic liberal arts university located near Loretto, in central Pennsylvania. The location makes for a bucolic setting that is ideal for studying. SFU was founded by Franciscan friars from Ireland back in the 19th century and was the first Catholic institution founded west of the Allegheny Mountains. It was also the first Franciscan institution of higher learning in the U.S. Originally, the school was all-male, but it was ultimately one of the first in the country to admit women. The student body is now comprised of 63% women.
The School of Health Sciences and Education at SFU offers a Master of Medical Science degree online. The program is designed for students who are completing their clinical rotations as Physician Assistants who wish to obtain a master's degree, which is now the required entry-level degree for practice in the field. To this end, SFU has developed an affiliate network that includes several community colleges, as well as the Stanford University Primary Care Associates Program. 
Students generally enter the program and complete its 33 required credits during their clinical year. The courses are delivered in an asynchronous format, which makes for a very flexible format, a must during clinical rotations. The program enhances students' skills in evidence-based research and diagnosis, and it emphasizes the need for graduates to be aware of current pharmacotherapeutics used in clinical practice. Students take a total of four classes over four semesters. Classes in the program include Clinical Applications in Primary Care, Clinical Residency Project, Advanced Pharmacology, and a course in Research Methodologies. Admission requires that applicants either submit an official undergraduate transcript verifying their bachelor's degree program with one of SFU's affiliates or that they hold a bachelor's degree from an accredited institution with a minimum 2.5 cumulative GPA. Students are encouraged to contact the financial aid office to see if they qualify for aid based on their credit load and financial need. 
SFU's faculty are researchers and clinicians who bring a wealth of knowledge into the classroom, allowing students to gain not only from their academic knowledge but also from their practical clinical experience. One of the unique things about SFU is its Franciscan heritage, which includes eight distinct emphases, including a humble commitment to learning, a reverence for all of life and belief in the goodness of humanity, and a respect for the uniqueness of individual persons. Each of these components means that the vision that drives SFU is committed to a rigorous education, but eschews an arrogance about knowledge. This also means that SFU seeks to inculcate in its students an unswerving commitment to underserved and poor populations, just as Saint Francis himself sought to do when he gave up his claim to wealth and fame and chose to serve lepers instead. 
OTHER NOTABLE PROGRAMS
#11. A.T. Still University of Health Sciences 
Location: Kirksville, MO
Degree: Master of Science in Advanced Physician Assistant
Net Price: $28,016
#12. Yale University
Location: New Haven, CT
Degree: Master of Medical Science
Net Price: $42,100