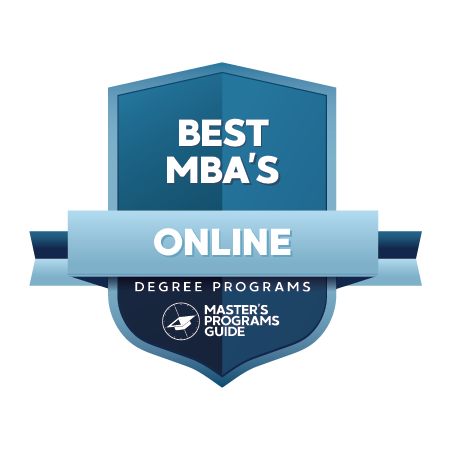 In today's crowded professional world, many people feel pressured to pick a master's degree in a specialized field in order to earn more money and secure their professional futures. But for those who enjoy climbing a career ladder no matter the business, or who like to take charge no matter what situation they find themselves in, a Master of Business Administration, or MBA, might be the way to go. These degrees feature multidisciplinary classes from a variety of subjects, including business strategy, finance, accounting, organizational behavior, leadership, marketing, and communications. As a result, they prepare students to handle the management of virtually any kind of business in any field.
It's a degree that's perfect for those who enjoy focusing on the bottom line or the higher-level strategic obstacles of an endeavor, rather than getting deep into the weeds of a subject or problem. MBA programs are taught by diverse faculty from many backgrounds and have prospective students from similarly diverse origins. As a result, MBA programs are among the most common master's programs available for online completion. These programs tend to be very flexible and are also among the most common components of dual-degree programs.
Because they aren't specialized, most MBA programs, including their online variants, don't require laboratory work or time-consuming projects that can be difficult for distance learning students to complete. In fact, most online MBAs are comprised primarily of coursework and/or a capstone paper or collaborative project. However, lots of the best online MBA programs feature some kind of in-person seminar or residency period at some point in the process. Still, MBAs promote versatility, and their online programs are excellent for those with busy daily schedules or those who must work while attending school. In short, there's never been a better time to earn an MBA online.
Earning an MBA can do more than help a student cross a life goal off a bucket list; having a master's degree of any kind improves employability across most business sectors, and graduates are able to apply for higher-paying jobs. In fact, data from the Bureau of Labor Statistics indicate that managers in the financial, marketing, and sales sectors all benefit from a wage premium over those with bachelor's degrees in business or a similar field. These premiums range from $30,000 to $32,000 per year. The BLS also indicates that general and occupations managers can expect to take advantage of 200,000 new positions within the next seven years. More recent data suggest that managerial occupations are projected to grow by about 7% by 2028, which is faster than average for most occupation types. Because businesses are expanding and more organizations will be hiring more workers in the near future, they'll also require competent business managers to facilitate growth and expansion.
The time is right for those with a skill for managing others and achieving results at a high level. While many of these managerial positions only require an applicant to hold a bachelor's degree, those with MBAs will be considered more favorably when they apply. In this economy, hedging your bets and ensuring your employability is almost as valuable as earning a degree for a higher salary. Furthermore, MBA programs typically involve networking opportunities and chances at internships. These are all great for students looking to get a foot in the door of a particular field or begin climbing the career ladder.
COMMON APPLICATION AND ADMISSION QUESTIONS
Regardless of which school you attend, there are a few common application and admission requirements that most universities will require when considering applicants. First, most master's programs of any kind require all applicants to hold a bachelor's degree. The degree does not necessarily need to be in a related subject, although applicants with a bachelor's degree in a subject related to their target master's program will have a greater chance of being accepted. This is because all master's programs necessarily have more in-depth classes that focus on their subject in more detail than the bachelor's level material.
If you have a bachelor's degree in an unrelated field but still wish to apply for a master's program, you may be required to take supplementary material or classes before moving on to the master's courses. In addition to a bachelor's degree, your transcripts must usually show a high enough GPA for you to be seriously considered for a master's program. The exact GPA requirements will vary depending on the program and its intensity, but a good rule of thumb is to aim for a GPA no lower than 2.5. Although this is the bare minimum, many universities won't consider candidates without GPAs in the 3.0 range or above. Aiming to achieve as high a GPA as possible is key to making your application as attractive to the admissions team as possible. Second, most master's programs require an applicant's GRE scores. The Graduate Record Examinations are standardized exams taken on a computer that measures several aspects of academic ability. The GRE typically examines a student's verbal and quantitative reasoning skills, as well as their analytical writing and critical thinking skills.
Some aspects of the GRE are more specific to a particular program or subject. The GRE can be taken up to five times within a single 12-month period, and once every 21 days within that period. This allows for retaking the exam if a student doesn't do as well as they had hoped the first time around. Most master's programs require students to reach a minimum score threshold in certain aspects of the GRE to be considered for acceptance. Naturally, achieving higher scores on the GRE will make an application more likely to be accepted. Third, most master's programs require a few extra materials to accompany the transcripts from previous academic years and GRE scores.
The exact requirements will vary from university to university, but most programs require at least two letters of recommendation from former faculty or employers. These letters should reflect the applicant's work ethic and intelligence and serve as vouchers from the outside world to demonstrate their readiness for the program. Furthermore, many master's programs require a statement of purpose or an essay detailing the applicant's reasons for continuing their education. These essays can help the admissions team decide if the prospective student would be a good fit for the program or recommend an alternative path if they think that their goals don't coincide with the program's offerings.
WHAT ABOUT FINANCIAL AID & SCHOLARSHIPS?
Going back for more schooling is a financially expensive endeavor for most people. Fortunately, there are lots of financial aid opportunities for those applying to a master's program. The most basic and widespread of these is the Federal Application for Student Aid, or FAFSA. All students should always fill out a FAFSA at the beginning of each academic year so they have the opportunity to receive certain federal grants and loans. The government offers a limited number of subsidized loans for schooling if a student's FAFSA application indicates they need aid. All FAFSA aid is based on a student's economic situation, so those with less money will be in a better position to receive government assistance.
Students should also investigate the financial aid page of their chosen university, and especially their Business or Business Administration department. Many universities have dense alumni networks that offer aid to new students in the form of scholarships or grants. These are often attached to certain essays or work-study requirements, but they can be a great way to grow a network of professional connections and lessen the burden of student loans at the same time. In fact, MBA programs typically have lots of extra-university scholarship options, since there are many financially successful graduates of those programs. In addition, many universities have internships or work-study partnerships with businesses or alumni who fund or sponsor MBA programs.
These may or may not lead to direct cash benefits, but they might lead to gainful employment during school, which can funnel directly into repaying student loans. Similarly, students should check out any possible teaching assistantships or fellowships that might be available through the MBA program. Teaching assistantships are excellent opportunities in which grad students work for one of their program's professors for around 20 hours per week assisting with classwork and other duties. In exchange, they receive a stipend for living expenses and have some or all of their tuition waived. These opportunities require the effective balancing of study and work time, and they are usually very competitive.
Interested parties should be sure to apply early and make sure their application is as attractive as possible, to stand the best chance of snagging an assistantship. Finally, MBA students looking to lower their financial burdens should inquire as to whether their previous work experience can count as credit toward the program. Because MBA programs are designed to prepare students for life in business, students with some work experience might be able to claim that experience as credit for certain courses. The requirements and allowances for this kind of deal will vary greatly from school to school, but the opportunity to effectively cancel the cost of some parts of the degree program is one that should not be passed up. Anyone who has ever worked at a professional business in any kind of higher-level position is recommended to investigate this option.
HOW MUCH CAN I MAKE WITH A MASTER OF BUSINESS ADMINISTRATION? 
With an MBA, the sky's the limit when it comes to earnings. Holding an MBA allows workers to enter a managerial position in a wide variety of occupations. Because business administration is such a diverse skill set, it prepares graduates to handle the managerial affairs of most businesses, even if they don't have direct experience in what that business deals in. For instance, it's possible to become the manager of a department store with an MBA, even if without previous experience working in a department store. In fact, management occupations should be the targeted profession for anyone with an MBA. The Bureau of Labor Statistics reports that the median annual wage for all management occupations was $104,240 in 2018, with that number rising over the last year.
Many of the most lucrative business or management-related positions make more than this, however. For instance, chief executives have a median annual salary of $175,110, and financial managers have a median annual salary of $131,600. Interestingly, most management occupations don't require a master's degree for the position to be filled, but having a master's degree makes an application more attractive to employers and allows for the negotiation of a higher salary. The BLS supports the idea of graduate degrees increasing salaries, based on lots of gathered data. It reports that the median weekly wage for those with a master's degree is $1401, compared to the median weekly earnings of those with a bachelor's degree of $1173.
There's a clear correlation between money earned and higher education. Even if a management position only requires a bachelor's degree, it'll pay in the long term to pursue that position with a master's degree. In addition, students can't discount the financial value of employability over the course of their working lives. In today's job market, an MBA is valuable because flexibility and sector-transferable skills are in demand. Being able to fill a position at multiple companies or organizations is valuable, and it makes time spent unemployed a less likely prospect. BLS data show that those with bachelor's degrees have an unemployment rate of about 2.5%; meanwhile, those with master's degrees have an unemployment rate of 2.2%. This might not sound like a lot, but it matters to hundreds of thousands of job-seekers. Earning an MBA is a great way to hedge one's employment bets.
OUR RANKING CRITERIA 
We have a time-tested, four-part formula designed for ranking the best colleges in the nation that we'd love to share with you. We prioritize four major factors: Earnings Potential, Affordability, Student Satisfaction, and Selectivity. Reliable research and well-harvested data are the main ingredients in our recipe for success. We don't make recommendations based on personal opinions, or financial incentives. Our revenue and content are completely separate, and sponsored schools have no impact on our rankings. The only way to make it onto one of our lists is to have an incredible academic program! If you want to know more, we encourage you to check out our methodology page. 
Check out our ranking of the 10 best online MBA programs! 
MASTER OF BUSINESS ADMINISTRATION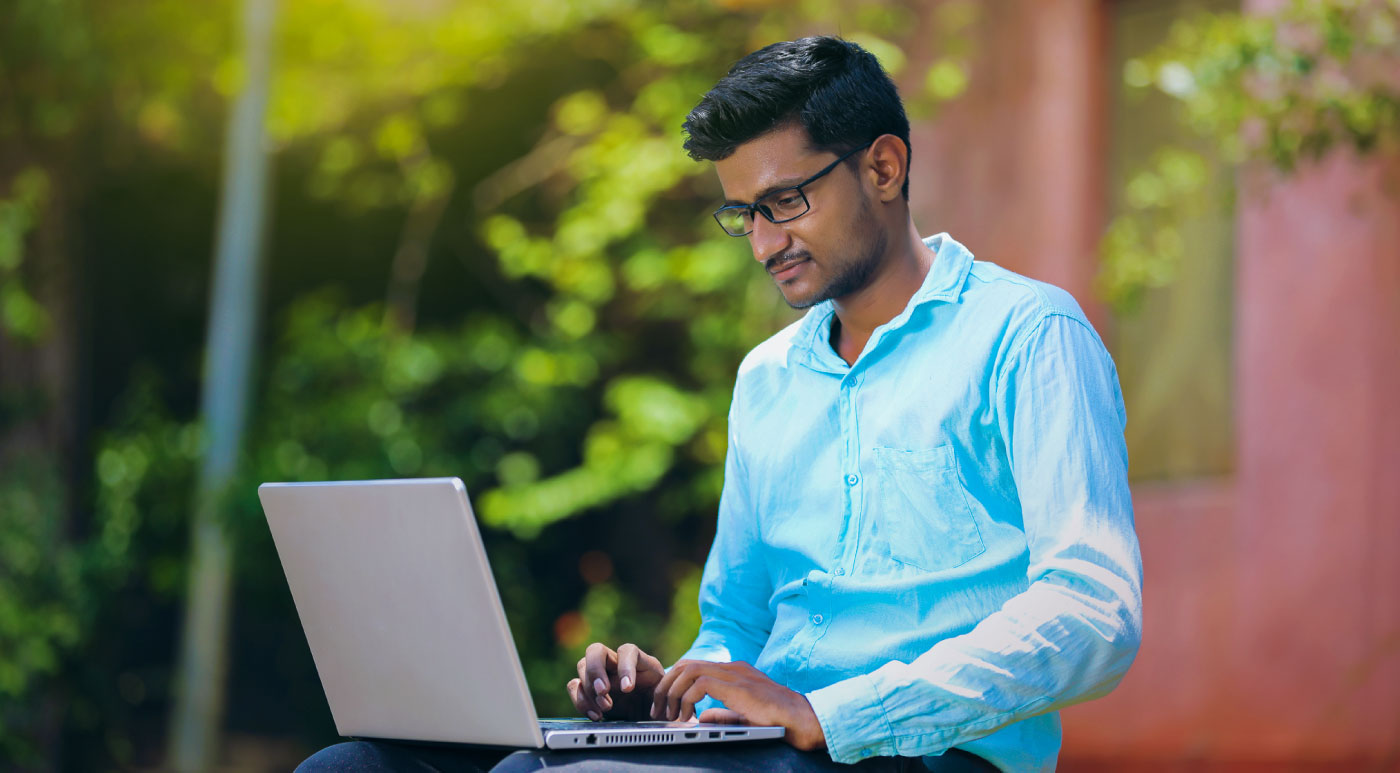 Although it began as an agricultural and engineering-focused university, North Carolina State University has since expanded to become one of the leading public research universities in many academic disciplines. With over 9,000 experienced faculty and staff, NC State hosts one of the most flexible and user-focused online MBA programs around. With so many important companies doing business with the university or hiring its graduates for new enterprises, it's a fantastic university to join for its alumni and networking opportunities alone. The online MBA program can be completed on an asynchronous schedule; students don't have to attend any virtual classrooms and can complete their coursework whenever they like, making it a prime choice for students who have to work a day job or take care of a family. However, NC State does allow students the opportunity to take face-to-face courses at any point if they desire.
In addition, all students must complete two 3-day residencies at the campus in Raleigh, NC. These are essentially orientation seminars and opportunities for students to network with their future faculty and peers. Although this can be difficult for some distance-learning students, it's a great opportunity for all future businessmen and women. The program features flexible and accelerated curricula. The accelerated program allows students to earn an MBA in as little as 21 months. Alternatively, the flexible track gives them up to six years to complete all degree requirements. New students can begin in either the fall or spring semesters, and application requirements are relatively broad.
However, two years of full-time post-baccalaureate professional employment is required for admission consideration, as is a completed course in statistics. Once accepted, NC State's online MBA program consists of 40 credit hours. All classes are taught through NC State's proprietary online learning management system, WolfWare. This digital infrastructure delivers learning materials via videos, online presentations, and podcasts and allows students to collaborate with classmates over the Internet. Regardless of one's chosen classes, this program requires consistent interaction with teachers and peers, and it relies heavily on fostering leadership and group activities among all students.
Those in the online program are encouraged to choose a depth area, which is identical to the areas of concentration allowed for in-person students. These include Financial Management, Innovation Management, Marketing Management, Supply Chain Management, and Technology Entrepreneurship and Commercialization. These areas of concentration allow students to hone their skills in a particular sphere of business administration, preparing them for work in a certain type of management job. Other benefits to NC State's program include the Jenkins MBA Career Resources staff and its Career Management Center. Both of these organizations work tirelessly to build relationships with companies and future employers. They can be great resources for finding employment during or after one's studies and can give students advice and custom leads to follow when they are seeking out work. It's no wonder that NC State's online MBA program is ranked among the top 10 for online business administration programs by U.S. News & World Report.
ONLINE EXECUTIVE MASTER OF BUSINESS ADMINISTRATION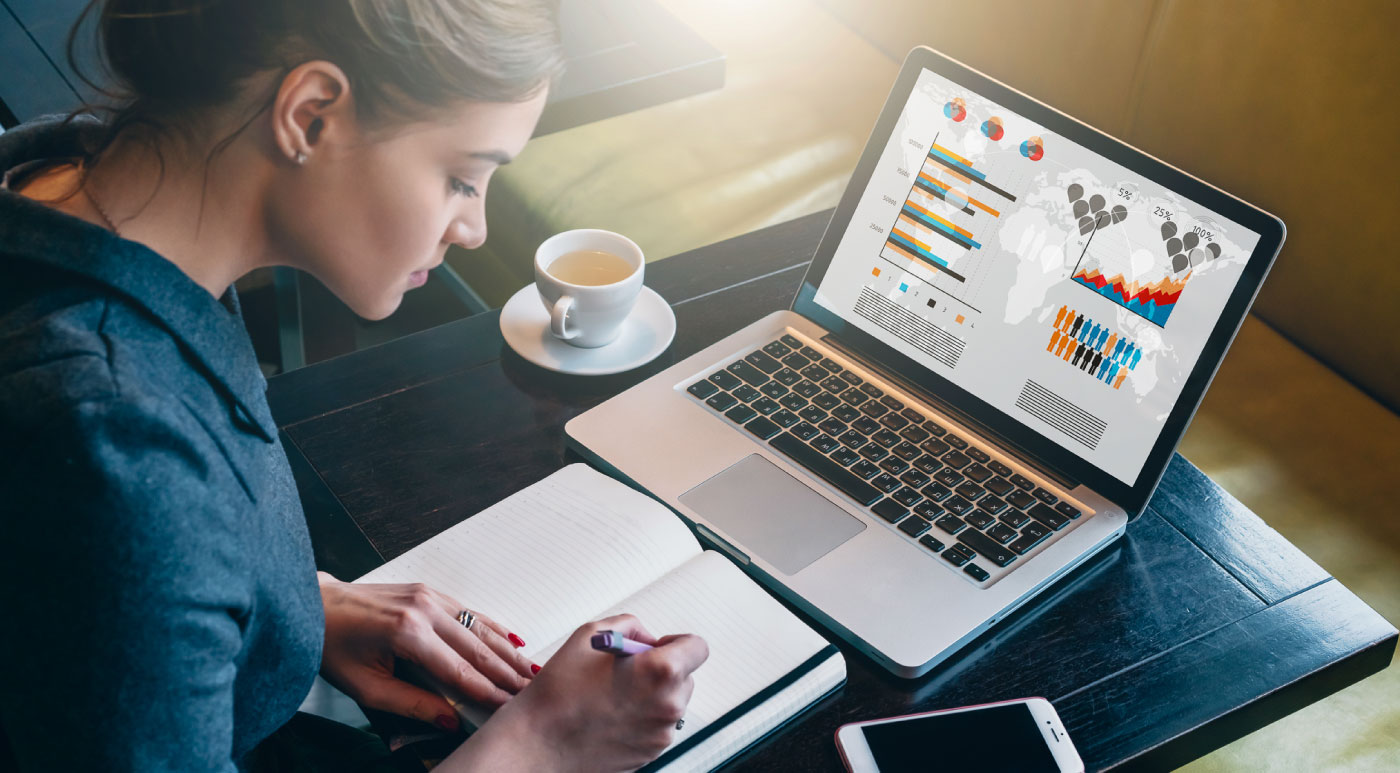 The University of Nevada, Reno was founded in 1874 and was the state's first institution of higher education. Since then, it's grown from a single building to a lush campus covering 290 acres and featuring lots of online learning programs. Although it hosts 21,000 students each year, UNR features a low 19:1 student-to-faculty ratio, making it an excellent university for those concerned about personalized educational needs. The school's culture is largely derived from its small-city spirit: The university is located near Reno, which is a tech hub that often experiences new business innovations. There are close communities of students and working professionals alike. Application requirements are relatively broad, as UNR will welcome anyone with a bachelor's degree regardless of major. However, it does require that all applicants have at least five years of professional work experience beyond their undergraduate studies.
This program is designed for professionals who already have some experience in the businesses they plan to eventually run. UNR's program is offered over 12 courses that typically take two years to complete. The courses add up to 36 credits in all, and they are sequenced so that each course naturally follows from the class taken directly before. It's a very rigorous and structured online program, even though it allows for schedule flexibility due to the distance aspect. Students begin in the fall semester and are grouped together in a single cohort. In this way, the students that one begins the online MBA program will be the same one with which a student finishes. This is an excellent method of ensuring that students in the program coordinate and network to form lasting business relationships after graduation. Because of this aspect, UNR's program requires completion within two years, unlike many other master's programs that offer longer periods to graduate.
Over the course of a student's studies, they will have to work with their peers and the faculty in group projects and discussions beyond those required by many competing programs. UNR's MBA curriculum has a heavy focus on decision-making, analysis, and management. Further in the curriculum, students take courses emphasizing personal branding and strategic management. This is a good program for those who have the time and concentration available to complete the program in a single long stretch. The academic year is divided into three semesters: Fall, Spring, and Summer. Each semester contains two courses taught by one of 11 highly respected and experienced faculty members. UNR's many accolades demonstrate the efficacy of its program. U.S. News & World Report, for instance, ranks it as No. 1 for Online MBA 3-year graduation rates, and at No. 36 among the 200 schools vying for the honor of "Best Online MBA program." UNR also has several pathways to financial aid beyond applying for aid via the FAFSA; these vary from student to student, based on their financial need and individual budget. UNR has a few program-specific scholarships that anyone in need of financial aid should look into.
ONLINE MASTER OF BUSINESS ADMINISTRATION

With a prestigious faculty of more than 200 members and 40 elite programs, Arizona State University is widely considered one of the best schools at which to pursue an online postsecondary education. Its innovative distance learning programs are well-known for their flexibility and ease of use. Indeed, ASU's self-described "student-first" approach can be seen in everything from the design of its curricula to the variety offered in its online learning options. ASU's online MBA program is certainly worth a look for prospective students. The program features two start dates every year, in January and August. Each student must fulfill the mandatory program orientation, which allows them to meet their peers and the faculty. Distance students attend a virtual orientation that fulfills the same purpose. ASU's online MBA curriculum allows students to take a single course at a time over 7.5-week periods.
For this reason, it is an excellent online MBA program for students who have a busy schedule in addition to their studies and don't have time to take more than one class at a time. Students may choose to take up to two courses at once, if they prefer to move through the program at an accelerated pace. Several of the courses have case-based projects that require collaboration with other students. As students progress through the program, they may choose an area of emphasis that will be displayed on the MBA diploma and transcript. These areas of emphasis include Finance, Marketing, Supply Chain Management, and International Business. However, some of these concentrations may or may not be available during a given year, depending on which classes are offered for the online MBA. At the end of the program, students complete a capstone class focusing on strategic management.
Although all students must initially focus on core classes, the program does allow them to expand with flexible elective options and the ability to pursue a dual degree, if they qualify. Combining an MBA with another degree takes less time and money than earning two separate degrees; ASU's concurrent degree program allows students to emphasize their expertise in legal studies, electrical engineering, or industrial engineering, depending on which program they choose. ASU has other benefits to offer besides the specifics of its curriculum. The W.P. Carey Business School has several scholarships related to leadership activities or academic performance, and all students admitted to the program are automatically considered for at least one scholarship.
ASU also features a dense alumni network of more than 90,000 members who have graduated from the business school alone. There's also an effective career services team to help place students in a job shortly after graduation. The program's accolades are many, with U.S. News & World Report naming the school No. 6 on its list of the Top Online MBA Programs standing out in particular. The Princeton Review has named ASU the No. 2 Best MBA Program for Operations, and Financial Times ranks it as No. 9 on its list of the Best Online MBAs Worldwide. Clearly, there's a lot of value in ASU's MBA program.
MASTER OF BUSINESS ADMINISTRATION IN MARKETING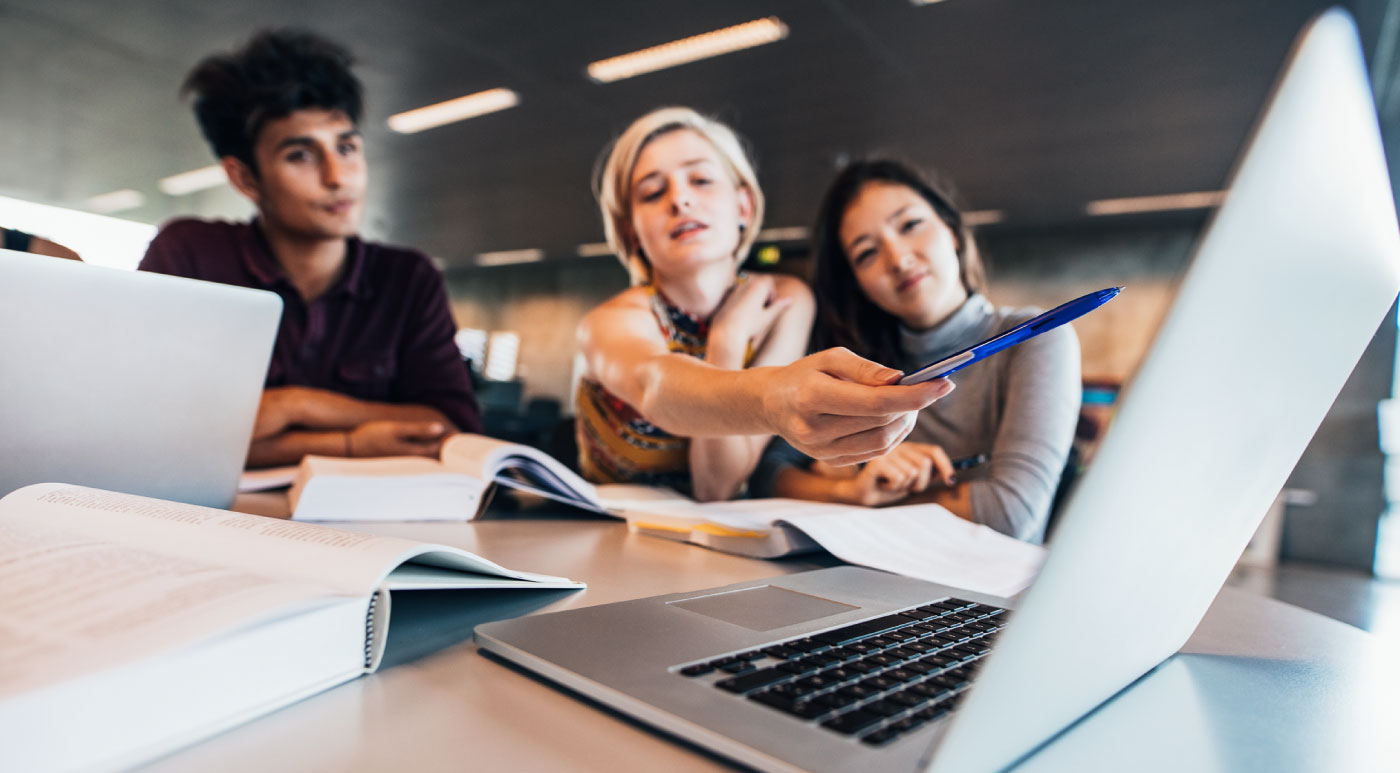 The University of North Texas is one of the largest universities in the nation, in terms of programs offered. This is true for both its on-campus offerings and its online learning opportunities. It boasts a large student body of 38,000 and a dedicated faculty and staff of 4,600. UNT also has over 400 student organizations that even distance learners can take advantage of, either for community enjoyment or employment opportunities after graduation. UNT has been the site of several college "firsts," including the first jazz studies program, the first online program for school library certification, and the country's first four-year aviation logistics program. Naturally, UNT's online MBA program is also quite innovative and has been developed with a focus on flexibility to account for the busier pace of life experienced by most modern students. UNT offers an MBA program with lots of opportunity for specialization.
All students must complete an orientation program that can be live-streamed for distance learners. The program consists of 36 credit hours and 12 classes in all. Each class is 8 weeks long, and there are three semesters and start dates throughout the year, in the Fall, Spring, and Summer. The summer sessions feature courses that are only 5 weeks long. Additionally, UNT offers a 3-week-long winter session to allow students to finish an extra class they may need for graduation. This is another way in which students can accelerate their journey to graduation or tie up any coursework loose ends they might have to meet a personal deadline. UNT allows students to jump into the program at any of its semester start dates, making it easy to begin studies whenever is most convenient for a student's schedule. Students of the program can concentrate their studies in Marketing, Marketing Analytics, Strategic Management, Supply Chain Analytics, Supply Chain Management, or Organizational Behavior and Human Resource Management. While there are a few other concentrations available at the university, the above are the only ones available for online students.
These emphases only require mild variations to the core curriculum. No matter which path students choose, it is possible to complete the entire program in as little as 14 months. This is one of the fastest MBA programs that can be completed online, so it's an excellent choice for those who want to finish their schooling and get back to their professional development as soon as possible. Because of the accelerated format, students are required to complete their work at a rapid pace and in a roughly sequential order. There isn't a lot of freedom in the types or sequences of classes taken, but this has the benefit of allowing all students to experience the full spectrum of the curriculum's content alongside their peers. Classes are presented largely asynchronously, so students attend virtual classrooms rarely, if at all. Those who are accepted into UNT's program are strongly recommended to investigate the scholarships that are available exclusively to UNT's Brint Ryan College of Business students. These scholarships are varied and offer multiple opportunities to lessen the financial burden of continued education.
ONLINE MASTER OF BUSINESS ADMINISTRATION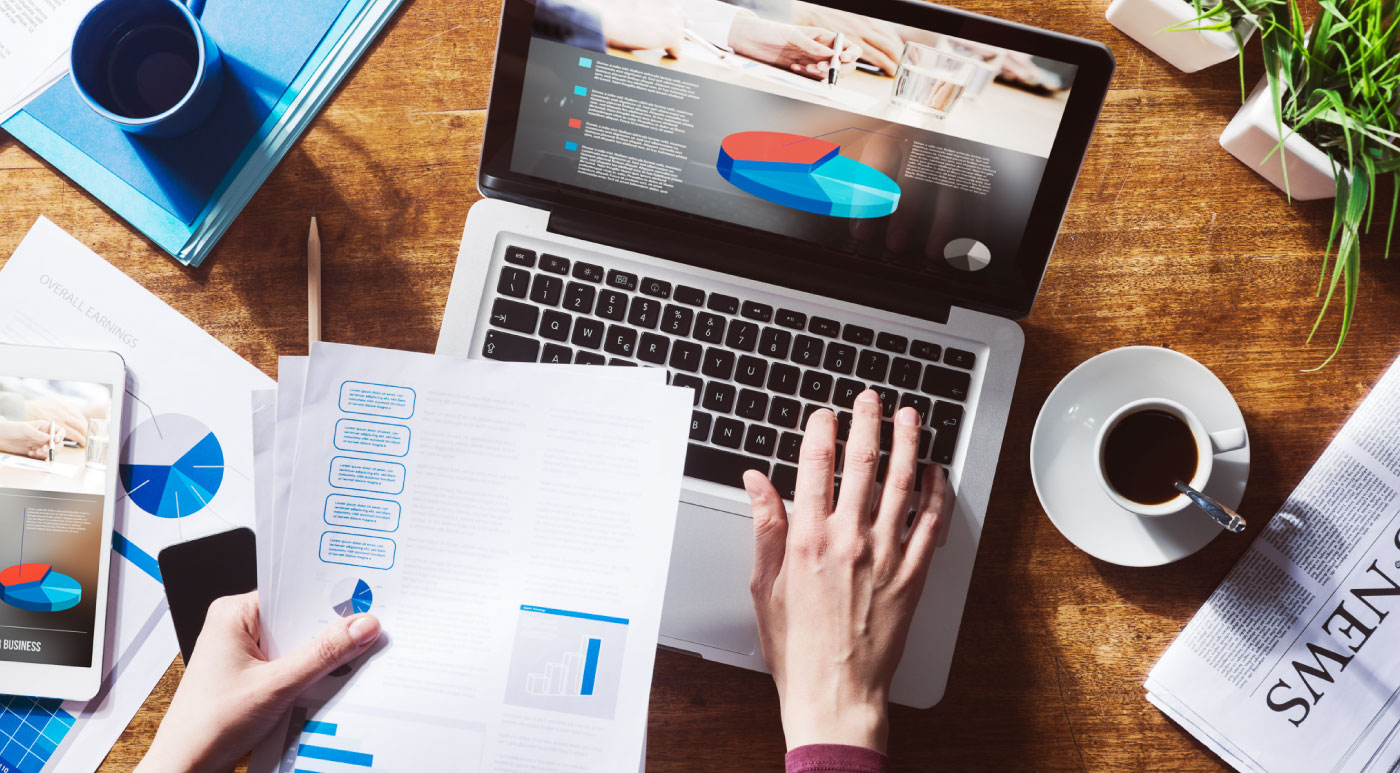 The University of North Carolina at Chapel Hill was the first public university founded in the United States. Since its inception in 1795, it has driven academic innovation and a spirit of discovery and dedication to public service. These days, UNC's academic excellence and low student-to-faculty ratio of 13:1 have been successfully transferred online to afford new learning opportunities to students at a distance. UNC's online MBA program has been designed from the ground up for ambitious students. It incorporates live online classes during which distance learners can communicate directly with both their peers and faculty members in real-time discussions and debates.
This results in an emphasis on communication and leadership, making it one of the most effective online MBA programs in terms of simulating an in-person program. However, aside from having to attend some virtual classroom sessions, the rest of the work can be completed asynchronously. In fact, UNC has a proprietary app that lets students access their schoolwork and turn it in when it's convenient, even if they aren't connected to the internet. This affords plenty of flexibility for working individuals and students with families. UNC's online program features a cohort system, meaning all students stick with the same peers throughout their studies. As applicants to this program typically have between six and 10 years of professional work experience, all classmates are likely to present lively discussions and thought-provoking interactions that will enrich everyone's experience, regardless of their area of focus.
However, each student's cohort is determined by the speed at which they plan to complete the program. Students can finish the program at speeds between 18 and 36 months. This is a much more intense and credit-heavy online program than many other online MBA offerings. Students must complete 62 credits in total, rather than the standard 36-40. Those accepted into the program are also able to declare a concentration of study: they can choose Strategy and Consulting, Marketing, Finance, Entrepreneurship, or Data Analytics and Decision-making. UNC's program has been ranked by U.S. News & World Report as No. 1 among Online MBA Programs. It has also been ranked at No. 2 by Princeton in the same category. It's an intense program, but being accepted at UNC comes with lots of advantages. For instance, students can attend the UNC Global Summit, which is held every year, so long as they are currently attending one of its programs. These summits allow students to meet their faculty and peers in person and lets them network with prominent business leaders and university alumni. This is a much more effective and personal networking opportunity than relying on the career center services found at most universities. In fact, the alumni network is almost worth the cost of admission alone. It's comprised of 37,000 individuals who work in 100 countries, many of whom have a vested interest in the next generation of UNC graduates.
BUSINESS ADMINISTRATION – IMBA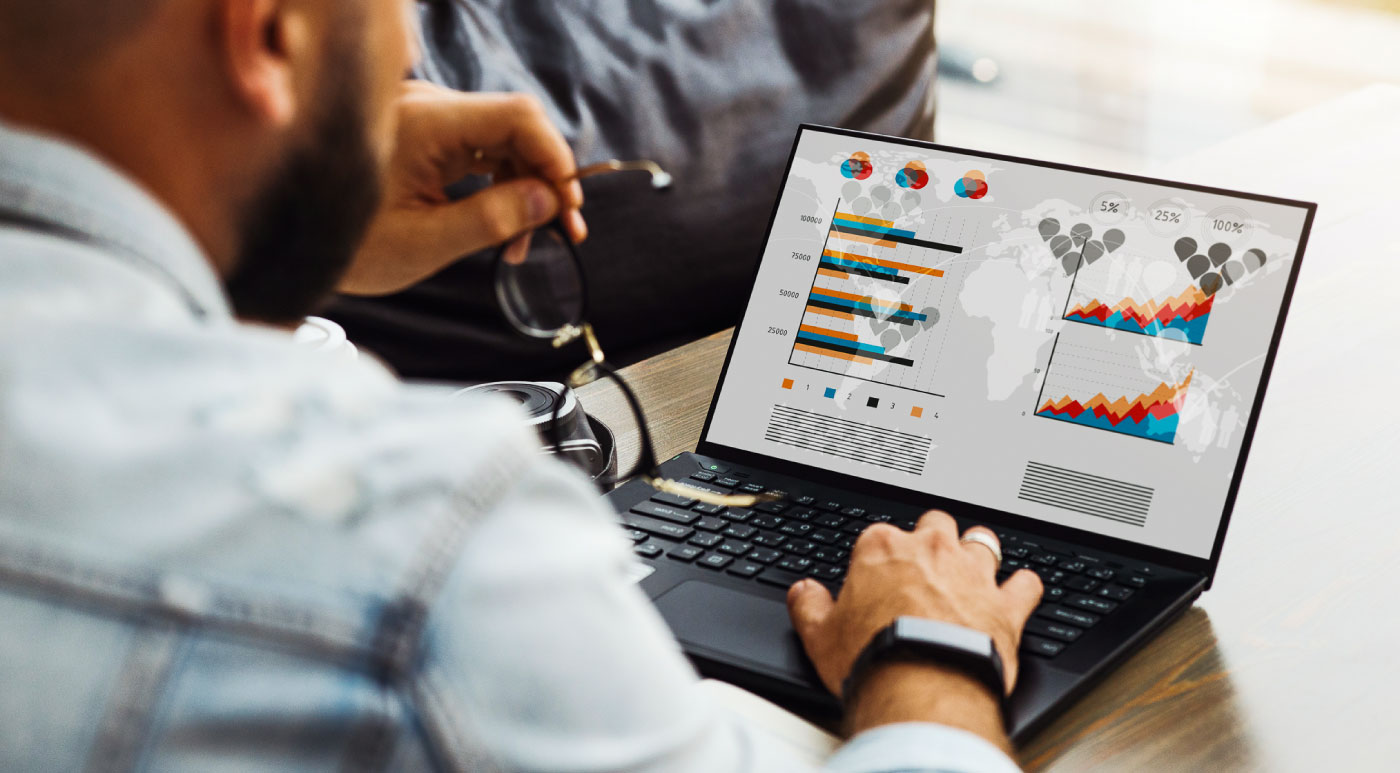 Founded in 1867, the University of Illinois at Urbana-Champaign teaches more than 47,000 students from over 100 countries. It's been the site of many "firsts," including the first graphical web browser, the first MRI, and the world's first shared computing system. Ranked as the country's No. 13 Public University by U.S. News & World Report, UIUC's online iMBA program continues the university's long tradition of academic excellence and intensity. This International Master of Business Administration program focuses on several business specializations. Rather than a generalist degree, students leave UIUC with an MBA that properly reflects their personal interests and career desires, noted right on the degree. As a result, the curriculum features more specific classes than those that many other MBA programs can offer. It's a great program to choose for students who want an MBA but have more specialized interests than many of their business school colleagues. The program is comprised of 72 credit hours and eight specializations: Strategic Leadership and Management, Value Chain Management, Managerial Economics and Business Analysis, Financial Management, Innovation, Global Challenges in Business, Business Analytics, and Digital Marketing. Interestingly, each of these specializations features a curriculum that is fairly unique compared to the others.
No two online iMBA students will have the exact same set of classes, which makes this one of the more individualized programs in the country. Regardless of which specialization a student chooses, they'll complete a capstone project that leads to graduation and reflects their newfound expertise. In addition, each specialization features several classes on leadership. Coursework is mostly asynchronous, although some specializations have classes that require online virtual classroom attendance. Most professors also hold live weekly class sessions to promote healthy discussion and interaction among peers. Each of the faculty members who teach this program have some business experience and have completed a graduate level degree or higher, ensuring that the degree is delivered by those with real-world knowledge. UIUC's program uses a cohort system similar to those used by other universities, which limits the application times and makes the admission windows highly competitive. Each cohort is made up of students from a variety of countries and backgrounds, all of whom progress through the program and specialization work together.
This is a remarkable opportunity to network with other MBA students who share common specialization and preferred business interests. Each cohort begins work in January and only applicants who have at least three years of professional managerial or operational work experience with a real-world business are accepted. UIUC also requires a relatively high GPA of 3.0 and minimum GRE scores. These high standards ensure that everyone in a cohort will be among the top students at the university. Students willing to take on an even more intense workload can apply for the joint iMBA/MSA program. It provides students with degrees in both a Master of Business Administration and a Master of Science in Accounting. This a perfect degree for students planning to head into financial management careers. As a bonus, the program can be completed without adding too much time to one's schooling schedule and without adding much more, in terms of overall costs, to tuition expenses.
MASTER OF BUSINESS ADMINISTRATION ONLINE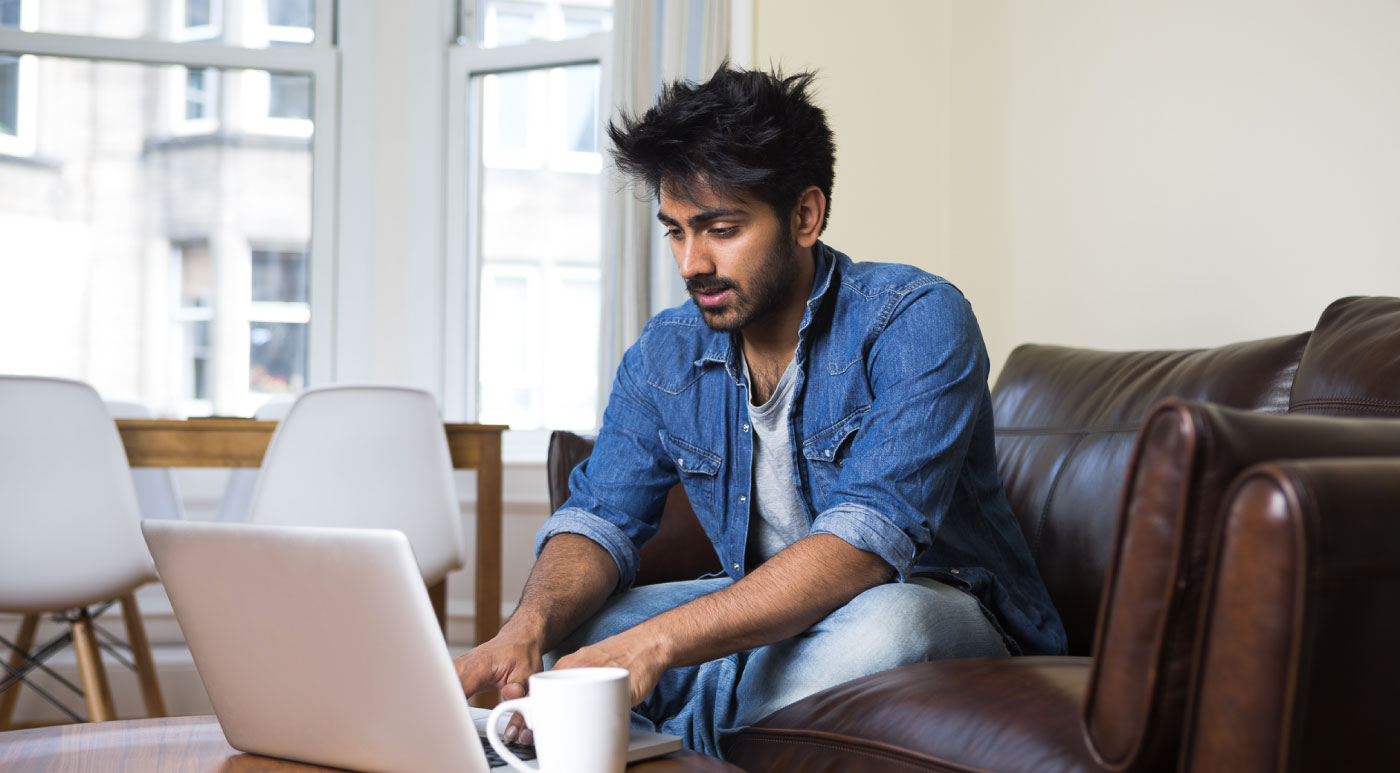 The University of Texas of the Permian Basin is possibly the only university in the U.S. named after a geological formation. As a relatively small university, UTPB teaches about 7,000 students each year and has a faculty of 250. Despite this small population, UTPB has a strong school spirit and lots of on-campus activities. It features an involved alumni network, many of whom donate to the university and hire graduates right out of its classrooms. While the online work offered by UTPB is asynchronous, it's a good idea to visit the campus in person at least once to network and meet many potential employers. UTPB has standard admissions criteria, except for one particular aspect. Students applying to this program may have their GMAT test score requirement waived if their undergraduate studies resulted in a GPA of 3.25 or better. There are six enrollment dates throughout the year, and UTPB's online MBA program comes in three varieties: General, or with an emphasis in Finance or Accounting. Regardless of the degree pursued, each curriculum is delivered 100% online and in an accelerated format, with classes taking place over 8-week sessions.
This allows students to complete the program in as little as 12 months. It is one of the fastest online MBA programs around, even allowing students to begin two courses before they submit certain required application documents and test scores. The program is taught by UTPB faculty who teach the same classes on campus. The teachers of this program are well regarded, with 99% of UTPB seniors reporting that the faculty was engaged and gave immediate feedback on student progress. The curriculum consists of 30 credit hours, or 36 for those who apply with a bachelor's degree in an unrelated area and need to take a remedial statistics course to qualify for the rest of the classes. The core variant of this degree focuses on broad management literacy and has classes in most typical business subjects, including decision-making models, business research, strategic management, and marketing management. The MBA with an emphasis on finance features three classes exclusively developed for that concentration. The MBA with an accounting emphasis follows the same pattern.
UTPB also offers a fourth option, an MBA with a certificate in Health Systems Policy and Management. This is an ideal path for students who have an interest in medical management or health care from the business side of operations. This pathway requires 39 graduate credits and has the student take a test for the certificate at the end of their studies. Aside from its academic offerings, UTPB has several other advantages that make it a school worth considering. It has several loan and scholarship opportunities for online students, and MBA applicants in particular. UTPB also boasts a Business Affairs office. There, students can search for employment opportunities, though most of them pertain to the state of Texas and the companies that are physically near the university's campus. U.S. News & World Report ranks UTPB at No. 35 on its list of the country's Top Public Schools.
MASTER OF BUSINESS ADMINISTRATION ONLINE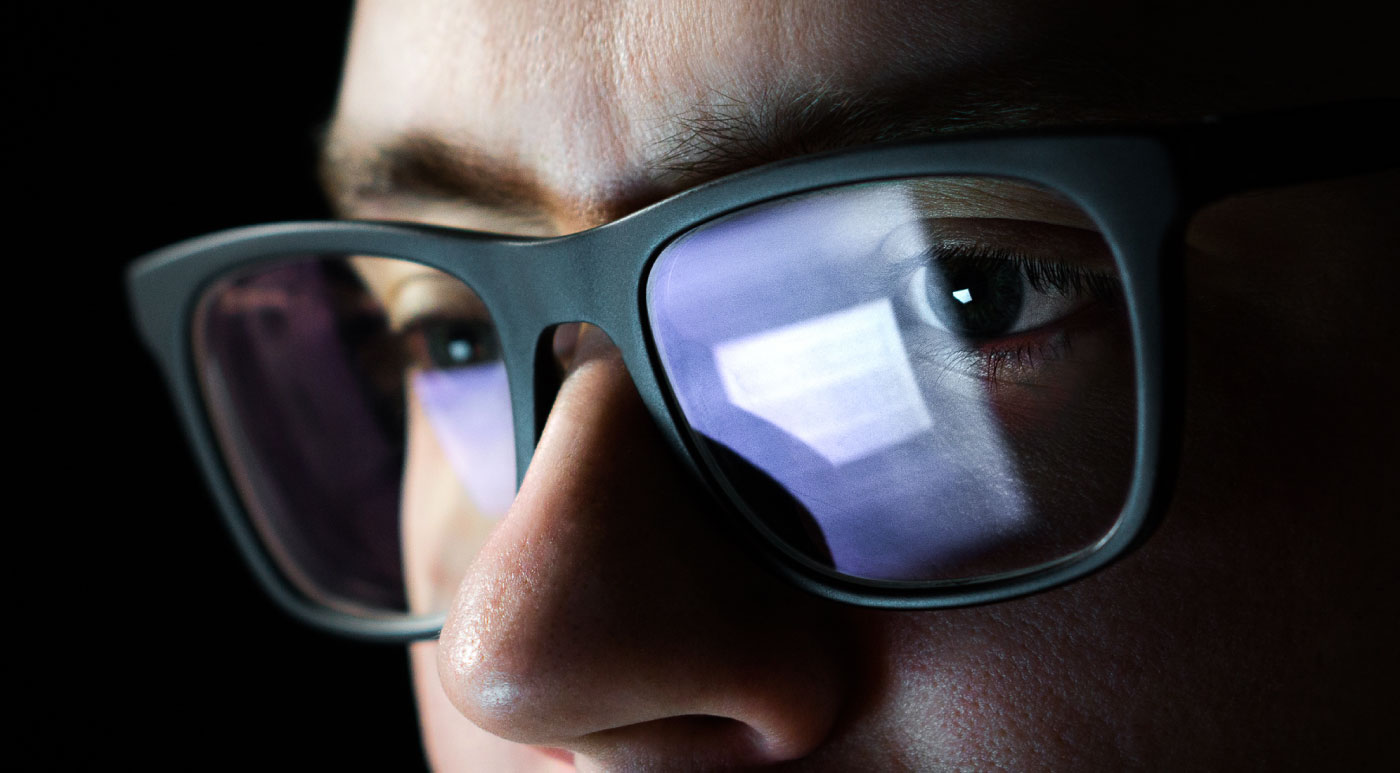 Founded in 1865 as the East Alabama Male College, Auburn University has risen beyond its limited beginnings. Today, it teaches students from all over the world and has a student body of over 30,000. Despite this size, it has a low student-to-faculty ratio of 19:1. Auburn has a worldwide alumni network of 233,000 and more than 300 student organizations. Auburn also has a strong school spirit that largely revolves around its sports teams and mascot, the Tiger. Humorously, the school's rallying cry is "War Eagles!" rather than something pertaining to its actual mascot animal. There are several cultural traditions at the school, including a Gameday, Heyday, and Homecoming celebration each year, among other annual occurrences.
Auburn's online MBA program is comprised of 13 classes, nine of which feature core business materials and four of which are electives chosen by the student in collaboration with an advisor. Auburn allows students up to six years to  complete the degree, so long as they maintain continuous enrollment, making this online program an excellent choice for those who need to finish their schooling at a more relaxed pace. However, most students complete the degree within 2.5 years by taking two courses each semester, including the summer semester. The courses offered each semester can vary from year to year, so all students should set up a firm study plan with their advisor ahead of time. This will ensure that the classes they need are available in each successive semester they attend. Regardless of how quickly a student moves through the program, they finish with a capstone course that requires them to work in a group with other MBA students to provide consultation services to real-world businesses on a variety of relevant topics. This is a course where students practice what they would do once hired by a company or organization. In addition, even online students must attend a 3-day, on-campus residency before graduating. Applicants who live far from the campus should keep this in mind.
Auburn also offers students the opportunity to enlist in dual degree programs that combine business administration with finance, information systems, or industrial and systems engineering. These dual degree options can be completed in 2.5-3 years, depending on how intensely students complete the material. Completing the courses in this way makes it possible to earn both degrees for less money than if they were pursued separately. After graduating, Auburn Online students can access Graduate Career Services, a department specifically tailored for their use. The GCS works with employers across the country and helps connect students with businesses that can make good use of their newly acquired skills and expertise. The personalized service Auburn students experience is superior to the career services offered by most other universities; the GCS even takes students' personality type and team dynamics into account. They're also particularly skilled at improving students' employability through one-on-one career coaching, resume improvement, and presentation tutoring.
MASTER OF BUSINESS ADMINISTRATION ONLINE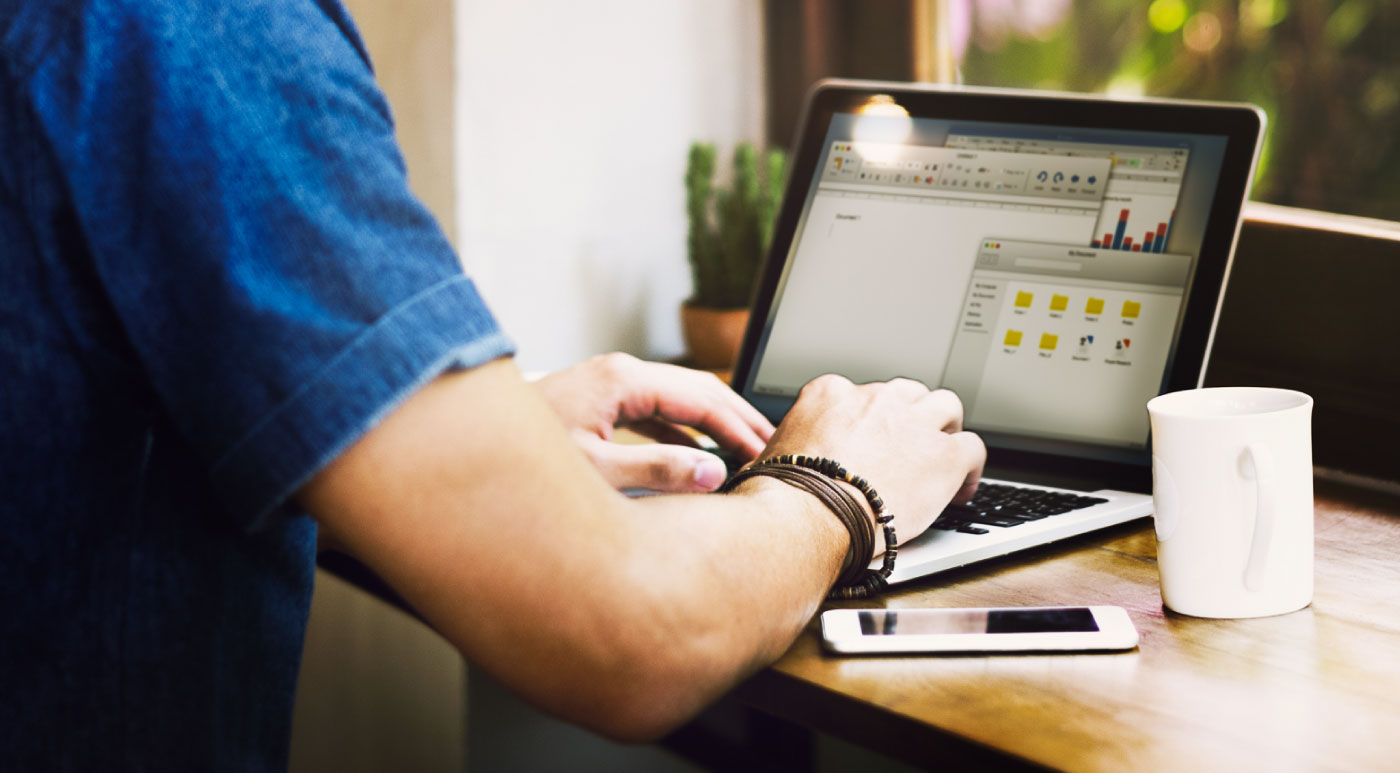 Villanova University champions a strong Catholic intellectual tradition. As a result, its faculty and coursework reflect a philosophical approach that many other universities forgo in the modern era. It's one of the rarer universities that delivers consistent, high-quality online education with some measure of religious emphasis. Perhaps because of this, it has a strong alumni network of 125,000 and offers several high-value scholarship opportunities to students among its various subsidiary schools. The close connections offered here can last for a lifetime, if students desire. In addition to its undergraduate and graduate programs, Villanova offers lots of certificates that can bolster the employability of any young professional. Villanova's MBA program has only recently been transferred to an online format, but this means its students are receiving almost the same curriculum and education as in-person students, even though the classes have been slightly modified to accommodate the online learning format. Admissions requirements for the program are relatively broad compared to other online MBA programs.
Applicants must submit two essays, a resume detailing all prior work experience, two letters of recommendation, and either GMAT or GRE scores. Villanova also offers three start dates: in the Fall, Spring, and Summer. Fall and Spring semesters are 16 weeks long, while the Summer semester is 14 weeks long. The program offers flexibility and convenience, with several personalized decisions made as students proceed through it. The curriculum is comprised of 21 courses that are designed to be completed over six semesters. Each semester is further divided into two terms. Overall, the program has been designed for students to complete all coursework within two years, with all students following the same class progression system. Students don't complete this degree program at a leisurely pace, so applying is discouraged if a student doesn't have two years to focus on the MBA. While most of the classwork can be completed asynchronously, students do need to attend a "Leadership Challenge" weekend residency. This residency affords attendees the opportunity to meet their peers and instructors and network with potential employers. The residency experience also counts toward the credit hour total, so the money spent traveling does go directly toward the degree's progress.
While the program does not require students to declare a specialization, they can choose to specialize in Finance, Analytics, Strategic Management, Marketing, or International Business. All students automatically acquire a specialization if they take 7.5 credits within one of these subject areas. This is a great way to demonstrate expertise in a particular niche within a business administration framework. Upon completing the coursework, all students must complete three capstone projects, focusing on social enterprise consulting, global business, or global strategy practicum. The last practicum capstone has an optional international immersion residency element. While this is not required for online students, the university strongly recommends that all distance learners attempt to attend the in-person immersion residency. It is an excellent opportunity to network with people from across the globe and to gain valuable real-world experience about the realities of international business. The faculty responsible for the program are all nationally recognized experts in their fields, and all of them have real-world business experience to bring to the table.
EXECUTIVE MASTER OF BUSINESS ADMINISTRATION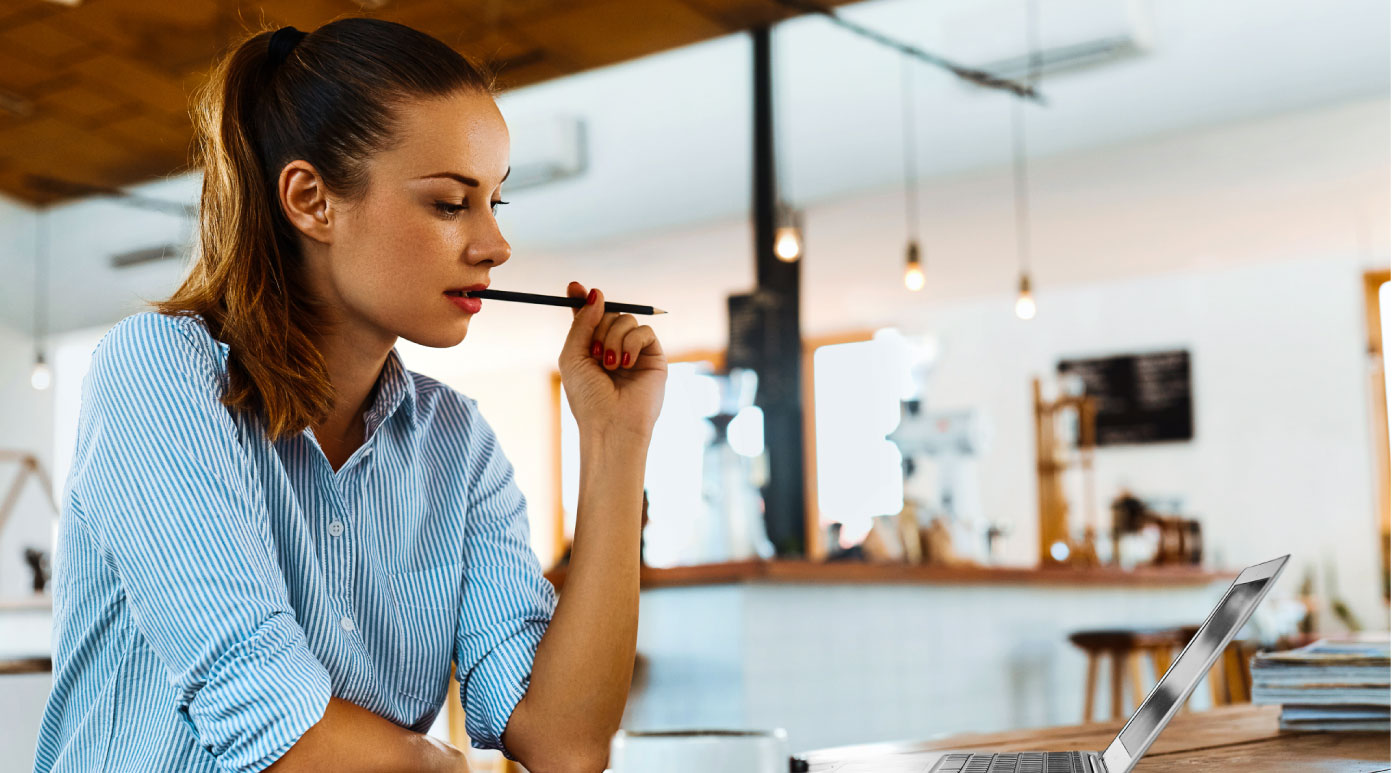 Founded by Thomas Jefferson in 1819, the University of Virginia has long carried on the classic Enlightenment traditions of academic rigor and innovation. As an iconic public institution and the flagship university of the state of Virginia, UVA's excellence and accolades speak for themselves. U.S. News & World Report ranks it the No. 4 Best Public National University and the No. 2 Best Value Public University. Unlike many online MBA programs, UVA's program combines distance learning with in-person residencies. All students begin and end the program with a week spent at UVA's Darden School, in Charlottesville, VA. These week-long sessions focus on business leadership. They emphasize networking opportunities and strengthen students' organizational skills as they develop team dynamics with their peers and teachers. Furthermore, all students are required to attend weekend residencies once per month at the school's facility in Arlington, VA.
These residencies include in-person class attendance that starts at noon on Friday and ends at 3 p.m. on Sunday. Thankfully, the residencies for this program include a stay at a local inn or other school facilities. Students are provided all meals free of charge, and other expenses are considered a part of the overall tuition expenses for the program. Students can also modify the residency schedule with their advisor, if their job or family obligations do not perfectly mesh with the preconceived schedule. The rest of the program incorporates distance learning, which generally features synchronous, live-streamed classes on Tuesday and Thursday nights from 7-8:30 p.m. These must normally be attended for credit, although students may occasionally miss classes and review them from recordings.
Because attendance is required, this is a much more inflexible online MBA program than most others, but the advantage is that students get to interact with their faculty and peers in a much more tangible way than they would in a typical online MBA program. The online classes are high-engagement and require frequent participation in Zoom meetings. Students may also attend conference calls that simulate the environment of real business meetings held at companies around the world. Most of the classes educate students using a case method approach, rather than a lecture-based one. Before class, students prepare for the weekly problem and, using their textbooks and other resources, come up with their own conclusions or possible solutions. Once in class, they discuss and debate problems with their fellow students and try to determine the correct solutions to the challenge.
Discussions and debates are guided by the professor, and students' ideas are tested in a much more direct manner than if they were taught from classwork alone. Because UVA focuses on personalized education to a greater extent than many other universities, students also receive personal feedback sessions and coaching sessions from their instructors over the course of the curriculum. As an Executive Master of Business Administration, UVA's program is devoted to crafting CEOs out of its students. As a result, it's one of the most effective MBA programs we can recommend for students who want to rise to high leadership positions. The program as a whole takes about 21 months, but those who can make it through the entire curriculum will be well prepared for real-world business environments. They'll also have plenty of networking already done in the form of their faculty and peers, due to being forced to connect with them on a regular basis.
OTHER NOTABLE PROGRAMS
#11. Arkansas State University
Location: Jonesboro, Arkansas
Degree: Online MBA
Net Price: $13,459
#12. Louisiana Tech University
Location: Ruston, Louisiana
Degree: Master of Business Administration
Net Price: $9,795
#13. University of Nebraska-Lincoln
Location: Lincoln, Nebraska
Degree: MBA
Net Price: $17,315
#14. Angelo State University
Location: San Angelo, Texas
Degree: Business Administration Master's Degree
Net Price: $11,558
#15. University of North Dakota
Location: Grand Forks, North Dakota
Degree: Business Administration (MBA)
Net Price: $15,374
#16. Indiana University
Location: Bloomington, Indiana
Degree: Business Administration, MBA
Net Price: $11,931
#17. The University of Utah
Location: Salt Lake City, Utah
Degree: MBA Online
Net Price: $13,460
#18. Texas A&M University-Kingsville
Location: Kingsville, Texas
Degree: Online MBA
Net Price: $14,329
#19. Lehigh University
Location: Bethlehem, Pennsylvania
Degree: FLEX MBA
Net Price: $26,782
#20. The University of Texas at Dallas
Location: Dallas, Texas
Degree: Master of Business Administration
Net Price: $9,989