Ready to find your ideal master's program?
www.mastersprogramsguide.com is an advertising-supported site. Featured or trusted partner programs and all school search, finder, or match results are for schools that compensate us. This compensation does not influence our school rankings, resource guides, or other editorially-independent information published on this site.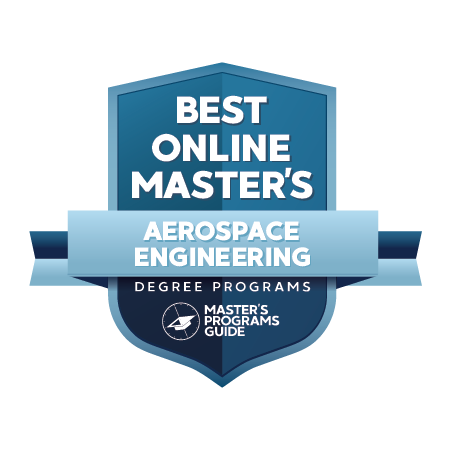 Many young adults are choosing engineering as their professional field, but only a specific type of engineer gets to work on aircraft, satellites, and spacecraft. Aerospace engineers are those responsible for designing and manufacturing the machines that we send into the sky and into orbit. They perform mechanical miracles every day and help make our modern, digital lives possible thanks to advances in rocketry and aerospace development. Aerospace engineers both design and put together airplanes, spacecraft, and robots that we've sent to Mars. They also perform maintenance on already-completed projects to ensure they continue to perform well.
Because aerospace engineers can develop technology for use with both aircraft and spacecraft, the potential applications for their expertise are numerous. There's a lot you can do with an aerospace engineering degree, but most aerospace engineering jobs only require a bachelor's degree, so why pursue a master's degree? Aerospace engineering jobs aren't as commonplace as other engineering positions in related fields, such as the automotive industry. The competition for any aerospace engineering job can be high, depending on the exact job requirements, its location, and the attached salary.
To that end, earning a master's degree in aerospace engineering is a great way to make yourself more attractive to both government and private sector employers and raise your salary ceiling. Aerospace engineers are paid partly based on the position they occupy and their overall experience as an engineer. Engineers with more experience often lead development teams or have more responsibilities, leading to a higher pay grade.
There are two main master's degrees related to aerospace engineering: the Master of Engineering in Aerospace Engineering and the Master of Science in Aerospace Engineering. While they often overlap, and most engineering jobs will accept either as proof of your skills, the MS in Aerospace Engineering is the degree you should pursue if you want to continue academic studies to the doctoral level. With this degree, you can earn a teaching position, instead of working on engineering projects. A Master of Engineering in Aerospace Engineering, however, is best pursued if you don't anticipate ever pursuing a doctoral degree. Overall, any master's degree in aerospace engineering can lead to extra employment opportunities and improve your career prospects greatly. There are many online programs for aerospace engineering that can all be completed from your home or on your own schedule, as well. In this way, employed aerospace engineers can continue their education while still progressing in their field.
See Also: 10 Best Master's in Industrial Engineering
COMMON APPLICATION AND ADMISSION QUESTIONS
Like all graduate programs, applications to aerospace engineering programs need to be of very high quality. Competition for these programs is fierce, and with STEM degrees receiving extra attention from men and women alike, it's even harder to get into aerospace engineering than it is to get into many humanities programs.
First, virtually all applicants must have a Bachelor of Science degree in Aerospace Engineering or in a related field with easily transferable knowledge and skills. Suitable fields include mechanical or civil engineering, as these disciplines are closely related to aerospace engineering. It is very rare for an aerospace program to admit students who don't have backgrounds in engineering. In the event that you are accepted with a bachelor's degree in an unrelated field, you will likely need to take additional core coursework to make up for lacking skills before proceeding into the main program material.
After the bachelor's degree, most MS programs, including those for aerospace engineering, require applicants to have a high minimum GPA in their previous coursework. This almost always means a GPA of 3.0 or above, but most programs have an even higher standard GPA, around 3.2 to 3.6. Furthermore, the Graduate Record Examinations must be completed before applying to any master's program. Rather than having a minimum score requirement, most departments prefer serious applicants to earn a quantitative score in the 80th percentile or above. The GRE tests applicants in areas such as mathematics, reading comprehension, problem-solving, and writing, as well as similar related fields. The GRE can be completed on a computer several times during a 12-month period.
In addition to the above, master's programs typically require several letters of recommendation from peers or teachers in good standing with a university. These letters can often come from your former teachers, or an employer, if you are currently working in a field related to aerospace engineering. The letters must often be supplemented by statements of purpose, during which the applicant must describe their reasons for pursuing a master's degree and their ambitions for the future. Applicants should check with the departments to which they are applying for the exact requirements for the statement of purpose and the number of letters of recommendation to submit.
WHAT ABOUT FINANCIAL AID AND SCHOLARSHIPS?
Financial aid for an MS in Aerospace Engineering can be obtained in several ways. The easiest and most obvious is the FAFSA, which should be completed at the beginning of every academic year during which you plan to attend school. The FAFSA is the government financial aid application that all students must complete before attempting to secure other financial aid from organizations or institutions. It's also the only way to access subsidized government loans or certain large grants, like the Pell Grant. The FAFSA is based almost entirely on economic need.
Next, don't forget to see what scholarships or loans your potential university might offer to its students. Lots of universities have integrated alumni networks or professional organizations that work with college financial aid teams. For instance, a college might have specific scholarships for certain types of graduate programs. This is especially true for historically expensive degrees, such as those in medicine or academia (i.e. degrees that lead to a professor position or a research position), but aerospace engineering students can usually find at least a few funding opportunities by visiting their university's financial aid page. Since these grants and loans are sponsored by private organizations, they'll often have certain requirements for applicants to abide by. Be sure to follow any essay requirements carefully if you decide to apply.
You can also sometimes get financial assistance from internships or teaching assistantships. Internships are often a more viable option for online students, as many teaching assistantships require in-class participation from the assistant, rather than only digital grading work. Depending on your place of employment, you may be able to count your work experience for credit toward your graduate program, saving you money in the long run. Your university may also have specific internship programs with employers in your area. Being accepted into these programs can often lead to a small stipend to cover living expenses, or, some or all of your tuition may be covered by your employer. These programs do occasionally come with contracts for employment after graduation, but these deals can vary greatly.
The American Society for Engineering Education (ASEE) is another great source for financial aid if you are pursuing any type of engineering degree, not just one pertaining to aerospace engineering. It offers fellowships for possible engineering students at every level of higher education. The chief graduate fellowship program is sponsored by the U.S. government and awards stipends for three-year tenures for accepted applicants. The program also includes full tuition and fee payment for your studies, plus a health insurance allowance. The ASEE also has a Naval Research Enterprise Intern Program. This is a 10-week summer research opportunity and a great way forward for aerospace engineers who have a mind for research and pushing the boundaries of the field. Those students who wish to get into the technical or developmental aspects of the field would do well to apply. In addition, the National Science Foundation Graduate Research Fellowship Program can also be found under the ASEE umbrella. This is another fellowship program with a three-year stipend and a $12,000 cost-of-education allowance. Each of these programs is a fantastic way to advance your studies at a minimum cost to yourself. Keep in mind that the programs are extremely competitive and only open for applications at specific times during the year; further, each has its own schedule and major dates.
Finally, don't forget to investigate military options if you plan on going into aerospace engineering. Many of the best aerospace-related careers or job opportunities can be found working for the military or its private, subsidiary contractors, such as Boeing or Lockheed Martin. All branches of the military need excellent aerospace engineers and are willing to pay for college tuition under the right conditions. These contracts always require the recipient to serve in the military, either during or after their studies, but this is still an excellent deal, since these programs save participants from having to take on lots of debt and they gain valuable work experience that can be transferred to other job opportunities after their service is complete.
HOW MUCH CAN I MAKE WITH A MASTER'S DEGREE IN AEROSPACE ENGINEERING?
Becoming an aerospace engineer only requires a bachelor's degree, but earning a master's degree of any kind typically comes with a higher pay ceiling. In other words, your top potential earnings will be higher, even if your pay doesn't immediately increase. Even without a master's degree, the median salary for aerospace engineers was $115,220 in 2018. At the upper end of the scale, those with more experience or in more important positions earned a median salary of $164,210.
Your pay can vary greatly depending on your exact industry, as well. For instance, research and development in the physical, engineering, and life sciences have the best overall median salaries for aerospace engineers, reaching a peak of $124,430. In contrast, engineering services professionals earn an average salary of around $110,200. Still, these industries and the others – navigational, measuring, electromedical, and control instruments manufacturing; the federal government; and aerospace product and parts manufacturing – all have median salaries over $100,000. These are very lucrative career prospects, and aerospace engineers can further choose to work for either the government or the private sector. The private sector is notably more profitable, with annual mean salaries for professional, scientific, and technical services professionals reaching $184,730.
Earning more money in aerospace engineering is all a matter of proving your experience and bargaining for higher pay as a result. Earning a master's degree is a fast way to boost your value, compared to working at a single company or on a single project for a long time to prove your worth. You'll still receive pay raises for consistent performance and great project results, of course. Aerospace engineers with more experience are also more likely to be chosen to lead project teams or to design their own solutions, which both lead to higher pay.
In general, aerospace engineers work in teams and complete large-scale projects with others like them. Similar educational levels and similar working styles mean that the opportunity to compete is normally found in project outcomes, or in the level of experience each engineer acquires over time. Holding a master's degree is a great way to make yourself more valuable in the eyes of your employers quickly, leading to a salary at the upper end of the possible spectrum.
WHAT ARE SOME NOTABLE FACTS OR STATISTICS ABOUT AEROSPACE ENGINEERING?
Aerospace engineers' job prospects are projected by the Bureau of Labor Statistics to grow in the coming years, although only by 2% between 2018 and 2028. This slow growth rate is likely due to the small number of jobs inherent to the profession. Despite more people traveling by air than ever before, and the rising need for satellite equipment in the digital age, there simply isn't a growing need for a large number of new aerospace engineers. The growth that is occurring is likely due to the rise of smaller satellite providers. Low Earth orbit operations are becoming more profitable to independent companies, and thus financially possible. No longer is the federal government the only entity with the money to reach space. In the short term, Projections Central, which is used by the BLS for its own employment data, predicts that California will see the biggest rise in aerospace engineering employment, requiring 200 new engineers in the next year. It's also been calculated from the same resource that around 4000 new aerospace engineering positions will open up over the next nine years. However, all of these are specifically new positions. This number does not take into account the positions that will need filling as older aerospace engineers approach retirement age.
The decline in employment is likely due to the reduction of aerospace engineering manufacturing jobs, where many engineers currently work. Automation is taking its toll across many professions, even those that require some skill or expertise to complete correctly. However, learning additional skills related to computer programming can help make you more valuable despite the ongoing transference of manufacturing positions to automated systems.
If you do decide to pursue a career in aerospace engineering, be aware that your employment locations are relatively limited, compared to less specialized careers. Most aerospace engineers are employed in either the eastern seaboard region, California, Texas, Florida, or nearby states. Of course, this is no coincidence, as most government, private research, and manufacturing activities also happen in these locations. Florida, in particular, is home to many of NASA's aerospace engineering teams and facilities, so you'll find a big concentration of fellow aerospace engineers there. You can also find lots of employment opportunities in Kansas and Colorado, due to their military bases. Texas is home to many private-sector aerospace engineering companies, and it is where lots of the aerospace manufacturing work occurs. Since this is the aspect of aerospace engineering that is declining in employment over time, aerospace engineers may begin to withdraw more rapidly from Texas in greater numbers in the next few years.
OUR RANKING CRITERIA
We have a time-tested four-part formula designed for ranking the best colleges in the nation that we'd love to share with you. We prioritize four major factors: Earnings Potential, Affordability, Student Satisfaction, and Selectivity. Reliable research and well-harvested data are the main ingredients in our recipe for success. We don't make recommendations based on personal opinions, or financial incentives. Our revenue and content are completely separate, and sponsored schools have no impact on our rankings. The only way to make it onto one of our lists is to have an incredible academic program! If you want to know more we encourage you to check out our methodology page.
Check out our list of the 10 best online master's programs in Aerospace Engineering!
MASTER OF SCIENCE OF AEROSPACE ENGINEERING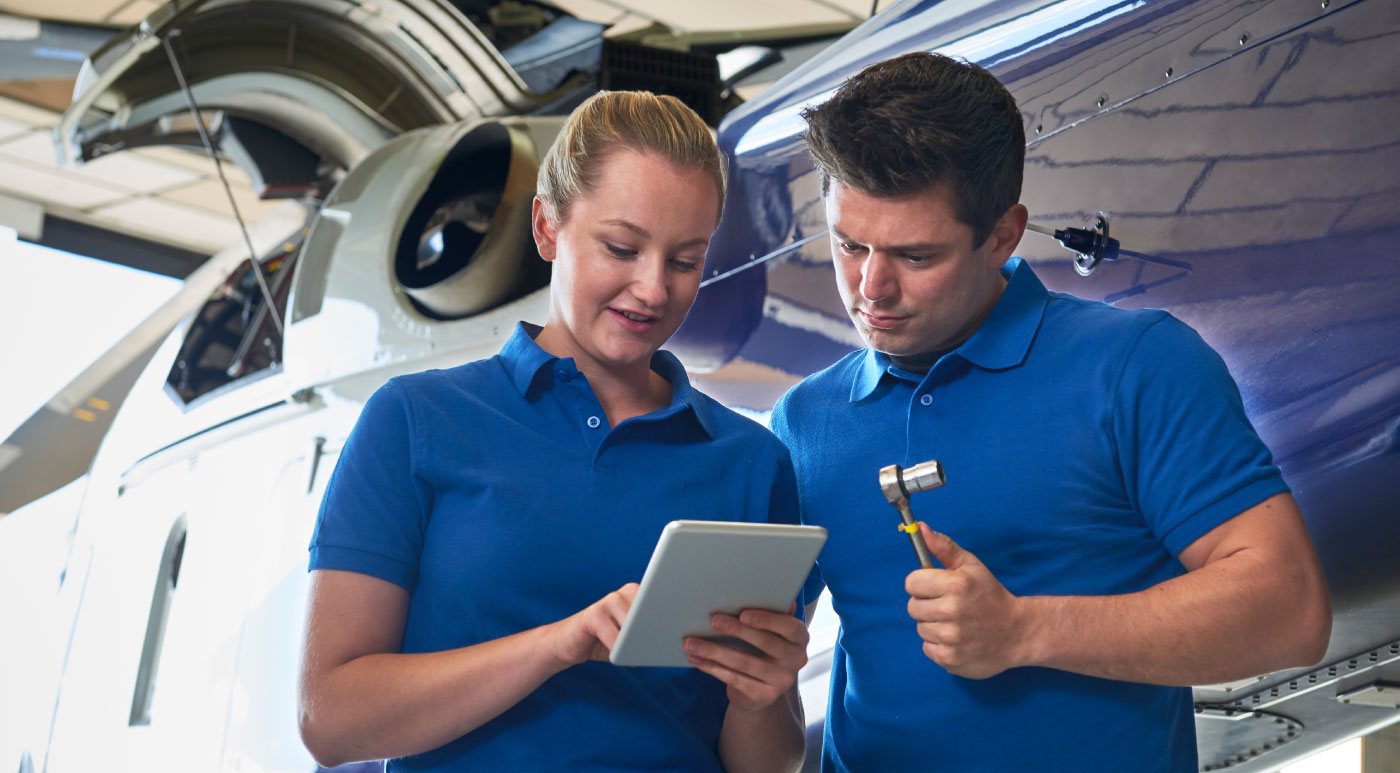 When it was established in 1870, the Missouri University of Science and Technology was known as the Missouri School of Mines. It was the first technological university located west of the Mississippi River. This trailblazing attitude continued as the university changed its name once again, to the University of Missouri-Rolla, and finally to its modern moniker, Missouri S&T. Despite all these name changes, Missouri S&T has been delivering distance education courses since 1974. Its aerospace engineering program benefits greatly from this prior experience, and those advantages are passed onto its students.
Designed for working engineering professionals, Missouri S&T's MS in Aerospace Engineering program offers both a thesis and a non-thesis option. Due to the coursework's interdisciplinary nature, Missouri S&T often accepts non-aerospace engineers into the program, so long as they have a suitable background in some kind of engineering discipline. Both the thesis and non-thesis degree options require 30 credit hours of coursework at a minimum, although the thesis option requires students to dedicate at least six of those hours to thesis research. By contrast, the non-thesis option allows students to allocate those six hours to out-of-department electives.
Whichever path students choose, in most cases, they won't need to attend live lectures or video chat sessions. Only rare instructors require synchronous learning from their distance students. In addition, all distance courses are recorded beforehand and archived on the website, so students can always watch things multiple times to ensure they understand the material. In general, the faculty at Missouri S&T develop their curricula around the understanding that most students will be working or dealing with their families, in addition to schoolwork. Asynchronous education is the norm. Students can complete most degrees within three or four years, if they take one or two classes per semester, although some students are able to fit more classes into the same window and graduate earlier. All students are allotted six years from their initial start date to complete the master's program.
When it comes to admission, Missouri S&T has an interesting opportunity for applicants who have already completed a graduate certificate program at the university. Previous graduates don't need to meet the program's strict admission requirements, such as a 3.0 GPA or high GRE scores. Instead, they are eligible for automatic admission to the program, making this university a great choice to return to for further education if an applicant has used the in-person or distance-learning options before. Furthermore, Missouri S&T offers its graduate certificate programs for those students who do not yet meet the requirements for standard admission. No GRE scores are required to enroll in graduate certificate programs. These programs also count as credit toward the MS in Aerospace Engineering degree. In addition, completing a certificate program with a "B" grade or better in all the core classes allows students to apply to the aerospace engineering program without taking the GRE at all, although it does not guarantee admission. Overall, there are several ways to gain admission to Missouri S&T's aerospace engineering master's program, so it's an excellent school for applicants whose GRE scores aren't the best, or who need an option that doesn't rely so heavily on academic metrics.
MASTER OF AERONAUTICS AND ASTRONAUTICS AEROSPACE ENGINEERING PROGRAM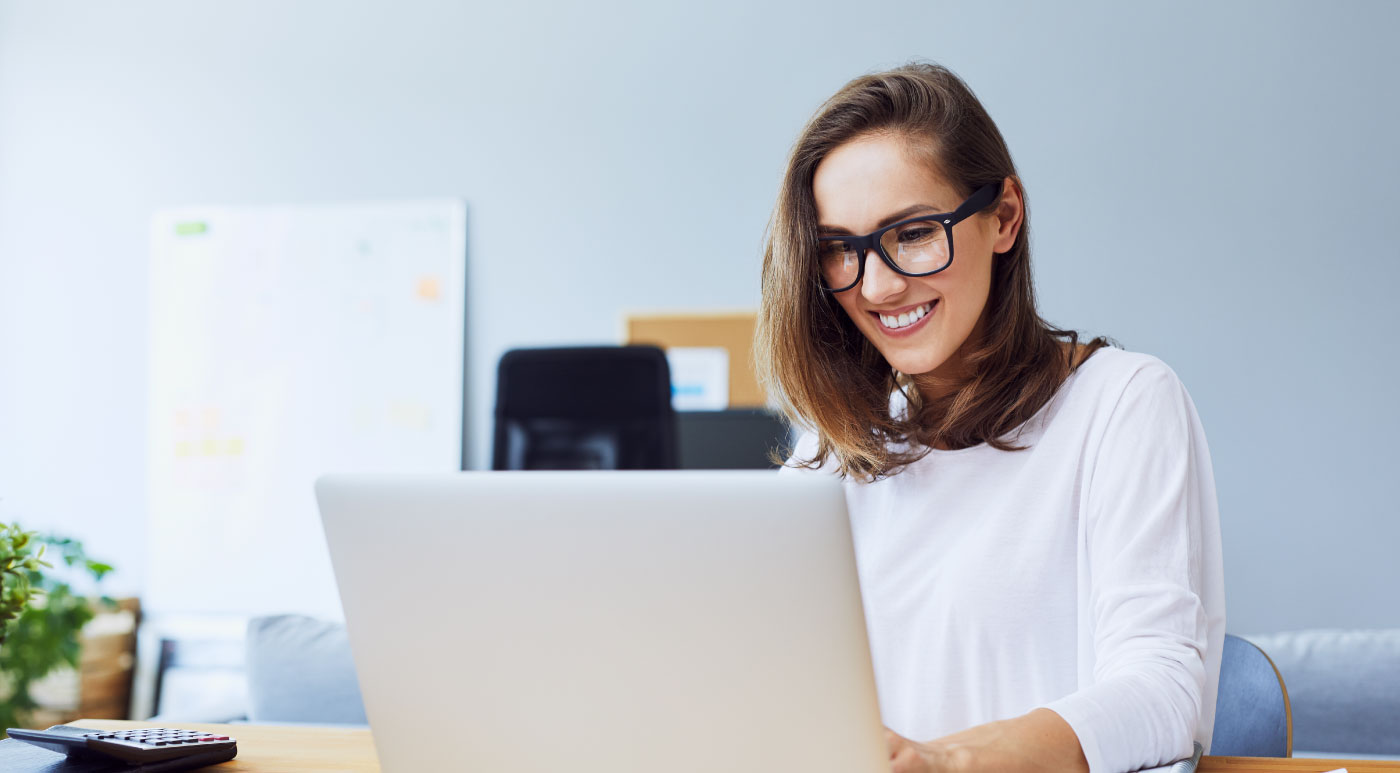 Students wanting to engage in the modern space race should check out Purdue University. Its aerospace engineering program has been ranked No. 4 by U.S. News & World Report, when compared against other aerospace graduate programs. The emphasis on space engineering is seen in the degree name; "astronautics" specifically refers to a focus on developing and manufacturing craft capable of moving into low Earth orbit and beyond. The program offers courses in six topic areas: propulsion, dynamics and control, structures and materials, aerodynamics, aerospace systems, and astrodynamics and space applications.
The curriculum is comprised of 30 credit hours and does not require a thesis, capstone course, or project. All lectures are delivered via video, which students can either stream to their computer or download as MPEG-4 files. Following this curriculum allows students to earn either a standard Master of Science in Aeronautics and Astronautics or a more interdisciplinary version of the same degree, called an Interdisciplinary Master of Science in Engineering. The latter degree includes a concentration in aeronautics and astronautics. Because most of the lectures and study materials are delivered via video, the instruction may be asynchronous or synchronous, depending on the course's instructor. All teachers for the online programs, including this one, teach the same classes as those offered at Purdue's campus, ensuring that all students receive real-world expertise from capable professionals.
The curriculum is made up of 10 courses worth three credit hours each. Of these courses, two are in a minor area in Engineering or Sciences. For students who have already taken courses at Purdue, any relevant engineering courses may be transferable toward a graduate degree, if the final course grade was a "B" or higher. Regardless of students' exact course schedules, they all work with a dedicated Aeronautics and Astronautics Engineering faculty member as a graduate committee advisor. These advisors help students work out a good study plan and ensure that they reach their academic goals on time and according to schedule.
Finally, Purdue is a worthwhile institution to investigate for those students who are in need of significant financial aid. The School of Aeronautics and Astronautics offers several program-specific scholarships, and another is available from Boeing. The Boeing scholarship is particularly notable for women or minority students, as the firm is trying to recruit more employees from these demographics. Most of the other scholarships are disbursed over several years, and many of them offer their own internships or employment opportunities, depending on students' grades and career ambitions.
MASTER OF SCIENCE IN AEROSPACE ENGINEERING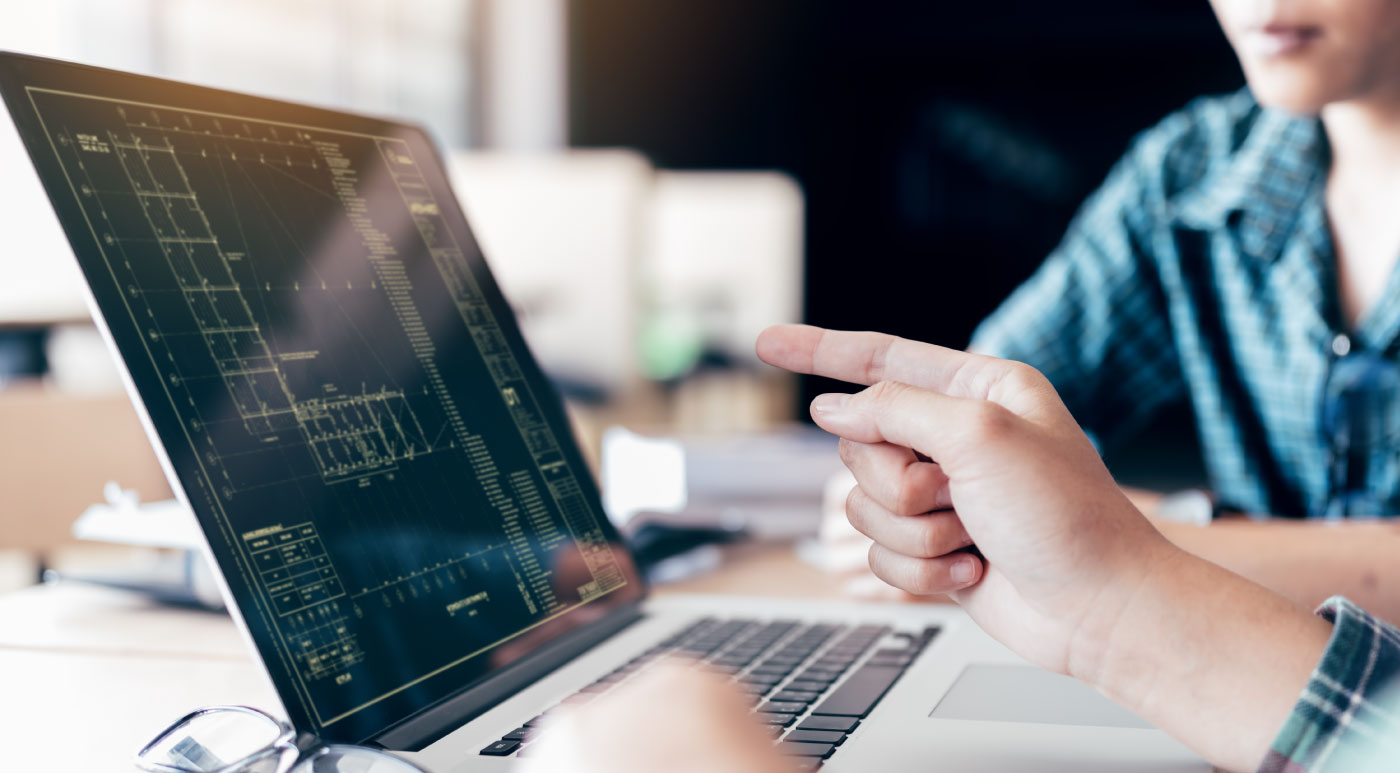 As a top-ranked public university, Georgia Tech is leading the way in multiple avenues of academic progress. It's one of the busiest research universities in the United States and emphasizes education from a technical perspective. Georgia Tech's MS in Aerospace Engineering is ranked at No. 4 according to U.S. News & World Report, and all of its other engineering programs are ranked in the top 10 by the same organization. This is largely due to the school's experienced faculty, which is made up of more than 40 professors currently researching aerospace engineering issues and who have real-world expertise to share with their students. Distance learners at Georgia Tech pay out-of-state tuition, regardless of their location. Georgia Tech also offers out-of-state tuition waivers to certain students, however; check out the school's financial aid page if your economic situation is difficult.
The master's program at Georgia Tech calls for 33 credit hours of coursework, which includes an extra three credit hours of "Special Problems" research. This final class is similar to other graduate research capstone projects. Students select a specific research topic with their advisor's assistance and complete work on the project once it has been approved by the school.
Unlike many distance learning programs, students participate in the same classes that on-campus students attend using streaming video tools. To some extent, this limits the flexibility of the program's schedule, but it also offers students the unique ability to attend class online and enjoy some of the same peer-to-peer interactions they would at a brick-and-mortar university. Students also interact frequently with their instructors via phone chats, online discussion apps, and email. Because of this schedule limitation, Georgia Tech recommends that students who must work while attending school take only one or two classes per semester.
All students in the aerospace engineering program begin with Dr. Oksana Gomas as their advisor. She helps to ensure that they stay on track as their studies progress. A different advisor is assigned once students move into the final stages of their degree programs. As the thesis option for this degree is not offered for distance-learning students, the new advisor assists with the Special Problems research course.
Other student services include various fellowship opportunities and outside sponsorships, which are often led by employers seeking new talent. In fact, more than 700 businesses and industries employ Georgia Tech alumni. Opportunities for networking are high, especially for those students who take advantage of the above sponsorships or fellowships. Online orientation programs are available, as is access to counseling services and various tutoring and workshop appointments.
MASTER OF SCIENCE IN AEROSPACE ENGINEERING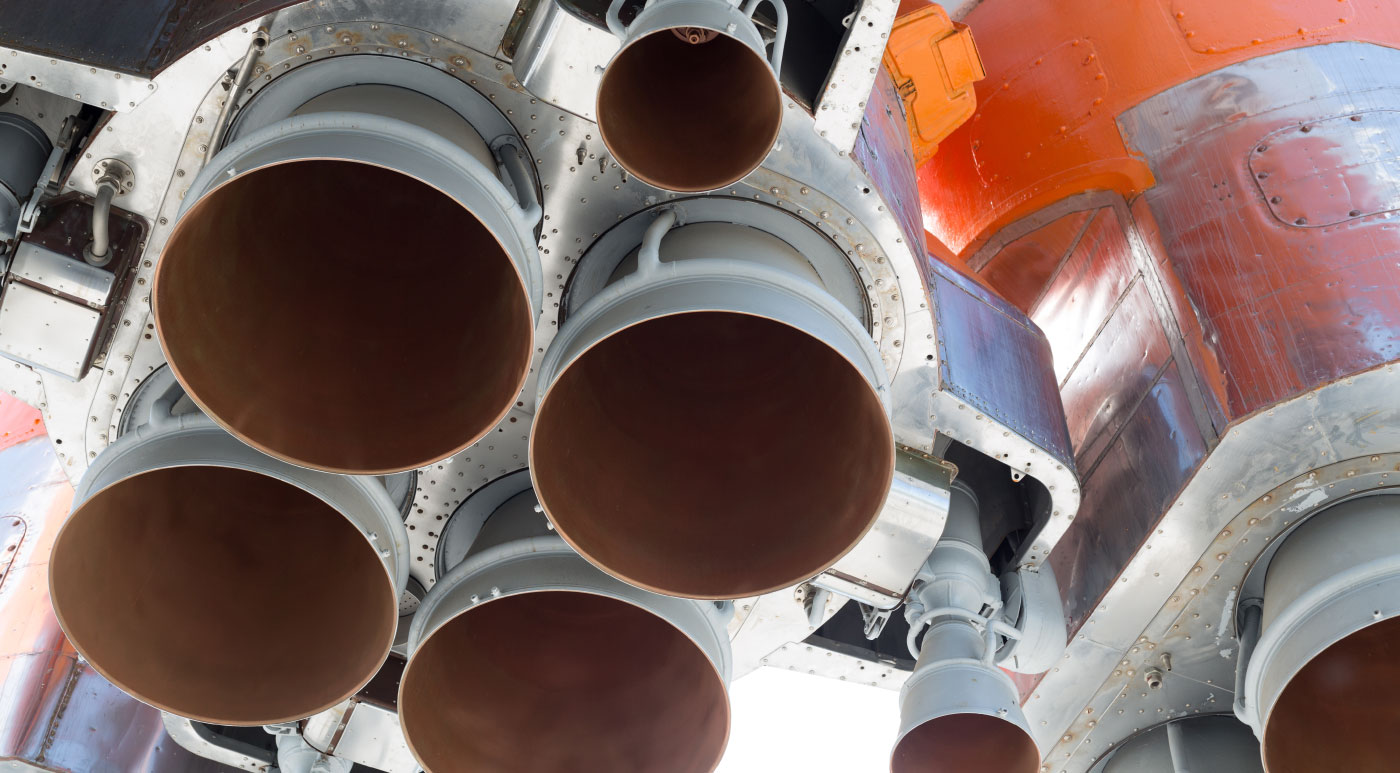 For over 132 years, North Carolina State University has provided students with excellent educational experiences, and this focus on quality continues into the present. Its online learning programs have expanded many times in the last few decades and have grown to become as comprehensive and well-staffed as any school's on-campus offerings. As No. 28 among the country's Best Public Universities, according to the Wall Street Journal, NC State's value can be seen the moment one signs up for distance education. The programs are affordable, too; NC State is ranked as the No. 1 Best College for Your Money in North Carolina by Money magazine.
Application only requires a bachelor's degree with coursework that satisfies the program's prerequisites; a prior degree in aerospace engineering is not required. To earn an MS in Aerospace Engineering from NC State, students complete 30 credit hours of graduate-level courses and must maintain a 3.0 GPA. Three of these credits must be devoted to Project Work in Aerospace Engineering, which ensures that all graduates have some practical experience to showcase on any future resumes or job hunts. The project work is determined by each student's own interests and must be approved by the school before work begins. As a rapid-pace program, the curriculum is designed to be completed in 12 months, but students can opt to take classes more slowly if that works better for their schedule. All online courses are identical to their on-campus counterparts, with the greatest difference being that the online curriculum does not require a final oral exam or a thesis.
Most of the coursework is asynchronous, and video chats are rare. Instead, students complete their assignments and projects at their own pace. This format gives plenty of flexibility to maintain a job or family life while still attending school. The courses offered emphasize aeronautical knowledge and mechanical engineering, adequately preparing students for work in the aviation industry. Topics include Airfoil Theory, Wing Theory, Fracture Mechanics, and the Foundations of Fluid Dynamics. Students must be careful about which classes they take each semester, however, as certain courses are only offered during particular times of the year.
Each student is assigned an Aerospace Engineering advisor to help them develop a suitable study plan and assist with the project course. One extra benefit that distance learners receive at NC State is a pair of online-only application deadlines, so they don't have to compete with on-campus students for spots in the graduate program. These online-only dates are March 15 and May 1, although online students may also apply before the regular application deadlines of January 15 and November 1 for the fall and spring semesters, respectively.
MASTER OF ENGINEERING IN MECHANICAL AND AEROSPACE ENGINEERING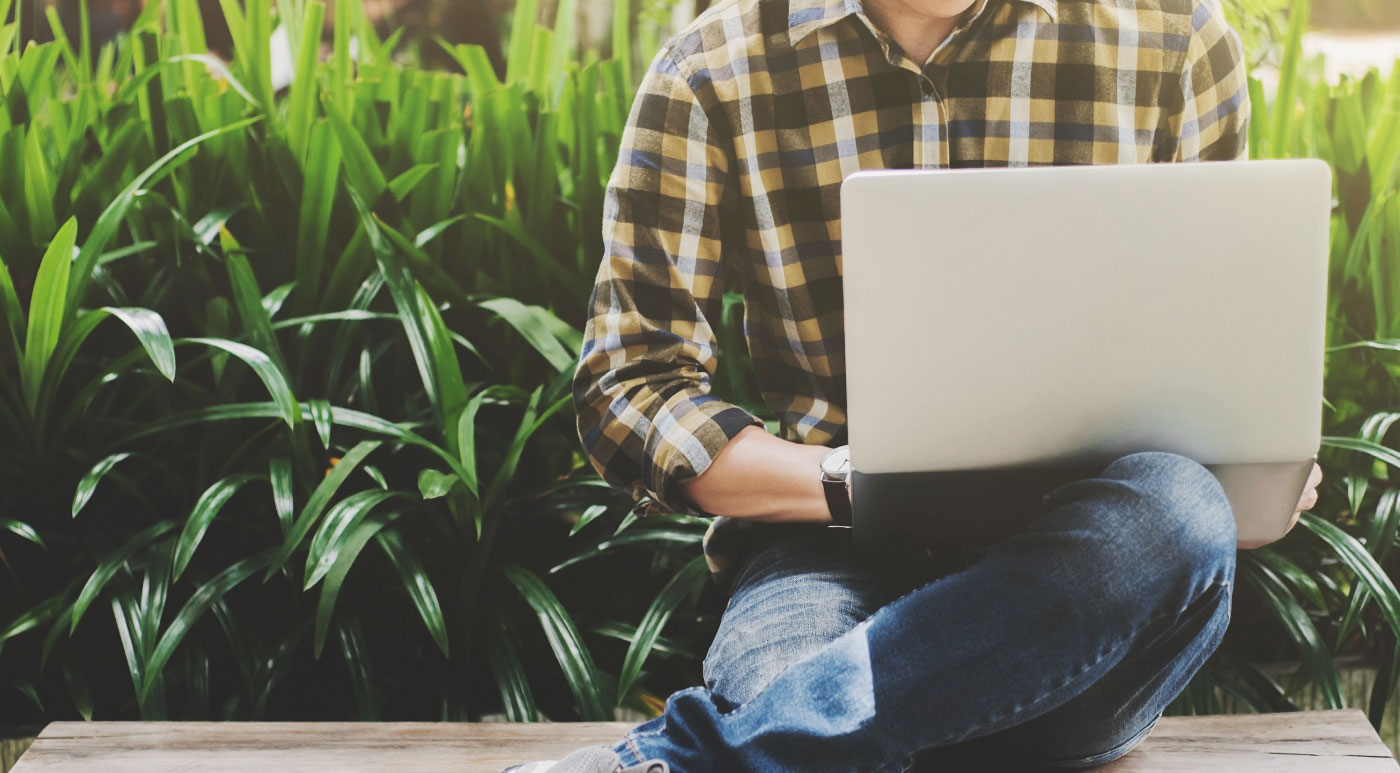 The University of Virginia has a strong aerospace engineering program. It's ranked No. 1 by U.S. News & World Report for public mechanical engineering programs of its faculty size. It's also ranked No. 2 by the same organization for online Master of Engineering programs in general. Its rigor and high standards are designed to allow only superior mechanical engineers to graduate, so it's a fantastic university for students looking to push themselves as far as possible. The university has had a lot of practice at this, as it's been delivering engineering courses to students from a distance for more than 35 years.
Unlike a Master of Science in Aerospace Engineering degree, this Master of Engineering degree is designed to double-down on the expertise that aerospace engineers develop during their undergraduate studies. It doesn't focus so much on preparing students for possible research in the aerospace engineering field; instead, it extends students' expertise and permits them to take on greater engineering challenges and lead development teams of fellow engineers on more lucrative and difficult projects. Ranked No. 1 by BestCollegeValues.com in 2017, this is a phenomenal engineering program, despite its lack of emphasis on scientific theory.
The program's application process requires an extra step not found at most schools, in the form of three assessment tests. These are, in order: an engineering plan of study, an engineering analysis assessment, and an engineering technical writing assessment. Each of these is designed to weed out weaker applicants, as competition for open positions is fierce. At the same time, the University of Virginia does allow certain students to begin working on their degree and have their GRE scores waived if they have already completed classes at the university. The school also accepts new students each spring, summer, and fall term, so there are multiple opportunities to jump on board and begin studying.
The curriculum consists of at least 30 credit hours of work, although only 15 of them must be completed at the University of Virginia. This allows graduate students who haven't yet completed a degree to transfer half of the required credits from another school and still use them to graduate. In fact, the University of Virginia is partnered with several other institutions and will accept transfer credits from these locations more readily than others. Partner institutions include Virginia Tech, Virginia State University, Virginia Commonwealth University, Old Dominion University, and George Mason University. The university also allows a longer timeline for graduate students to complete their degree: seven years, as opposed to the typical six offered by most other universities. Classes offered in the online format vary from year to year, and the university has a catalog of currently and previously offered courses, so prospective students can see the general trend. Typically, classes focus on subjects such as Mechanical Vibrations, Engineering Mathematics, Finite Element Analysis, and Turbulence and Multiphase Flow. As is clear, these technical courses are designed for engineers who want to dive even deeper into the subject and become true experts in their field.
#6. AUBURN UNIVERSITY
MASTER OF SCIENCE IN AEROSPACE ENGINEERING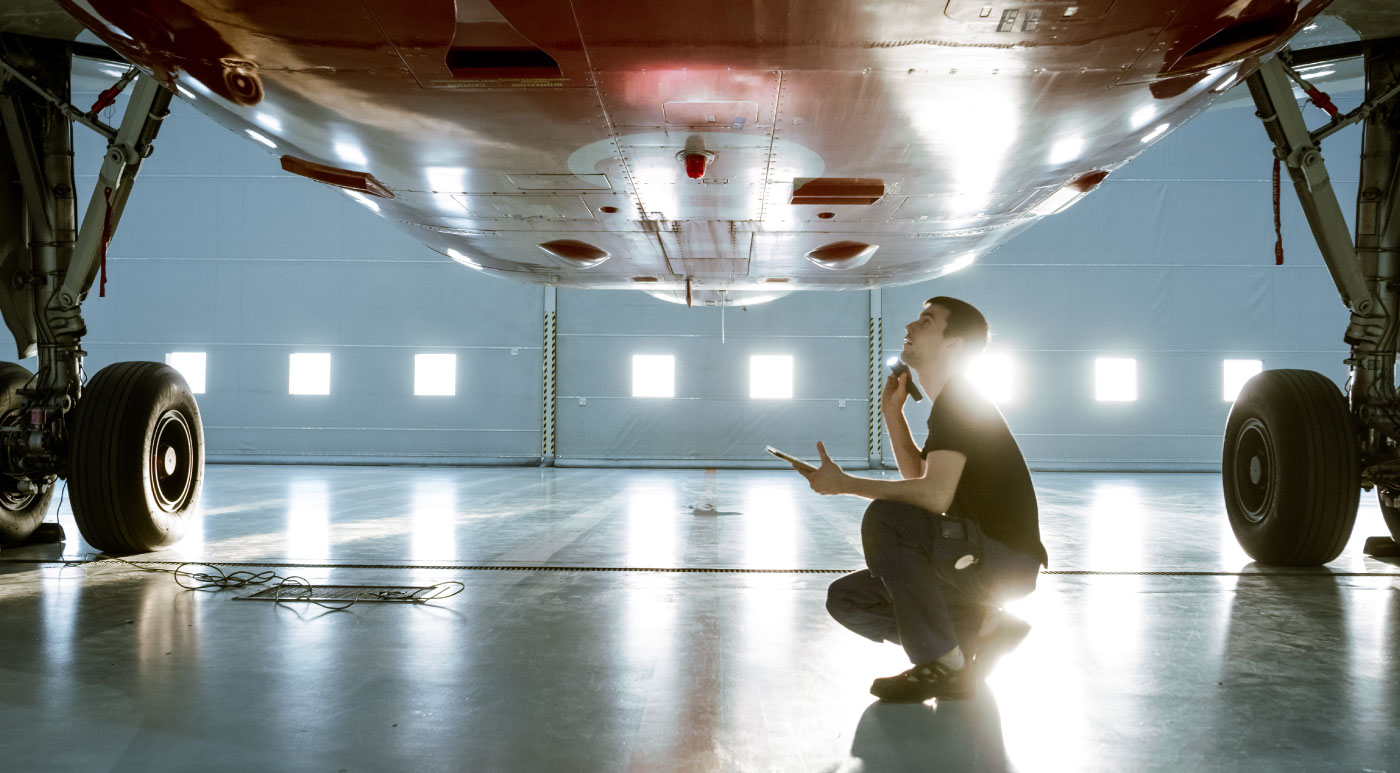 While it was initially founded as the East Alabama Male College, Auburn has since transitioned to a more diverse university with a broad curriculum that no longer focuses explicitly on technical degrees. Today, it educates over 30,000 students, 4,700 of whom are at the graduate level. Students are taught by a full-time faculty of 1,300, resulting in a rough student-to-faculty ratio of about 19:1. Low ratios in this metric are always a plus for everyone, since teachers are less stressed, and students can take more of their time for individual needs.
Applicants to Auburn's MS Aerospace Engineering program should have a GPA of at least 3.0, but priority is given to those who have a 3.4 or above. In addition, GRE scores of 160 for quantitative reasoning and 150 for verbal reasoning are required. Auburn encourages those with degrees outside of aerospace or mechanical engineering to apply, as a diverse student body is one of the goals of the university, though these students may need to take some additional undergraduate aerospace engineering courses before beginning graduate-level work. Auburn is one of the best schools a student can attend if they hope to transition into aerospace engineering but lack a bachelor's degree in the subject. In addition, with its Master of Science program, Auburn prepares students for careers in aerospace engineering research and development. Graduates can easily move into a more academic field or work in a government design laboratory, rather than aerospace manufacturing, thanks to the strong curriculum and course focuses.
Auburn's Department of Aerospace Engineering allows students to pursue either a thesis or non-thesis Master of Science, although online students must complete the non-thesis track. It comprises 30 credit hours of graduate-level coursework, 18 of which must be drawn from a set list of high-level aerospace engineering subjects. These classes include Dynamics of Flight, Orbit Determination, Spacecraft Attitude Dynamics and Control, and Flight Dynamics of Hypervelocity Vehicles. Nine credit hours may be drawn from other technical fields, such as science or mathematics. As is easily imagined, the curriculum adequately prepares students for work on either aircraft or spacecraft, making it an excellent program for those seeking the widest possible expertise in the aerospace engineering field.
Every aerospace engineering student works with Auburn's graduate program officer, Dr. Vrishank Rahav. He helps coordinate plans of study and ensures that students remain on track for the duration of their time in the program. In addition, all students should visit the university's graduate assistantships and fellowships page. There, they can find all of the graduate fellowships and other financial aid opportunities the university has to offer. Several of these pay students' entire tuition costs, and many of them offer extensive networking opportunities that can lead to employment after graduation. Keep in mind that some of these opportunities may require in-person in attendance or work at the university, so online-only learners will have fewer options.
MASTER OF SCIENCE IN AEROSPACE ENGINEERING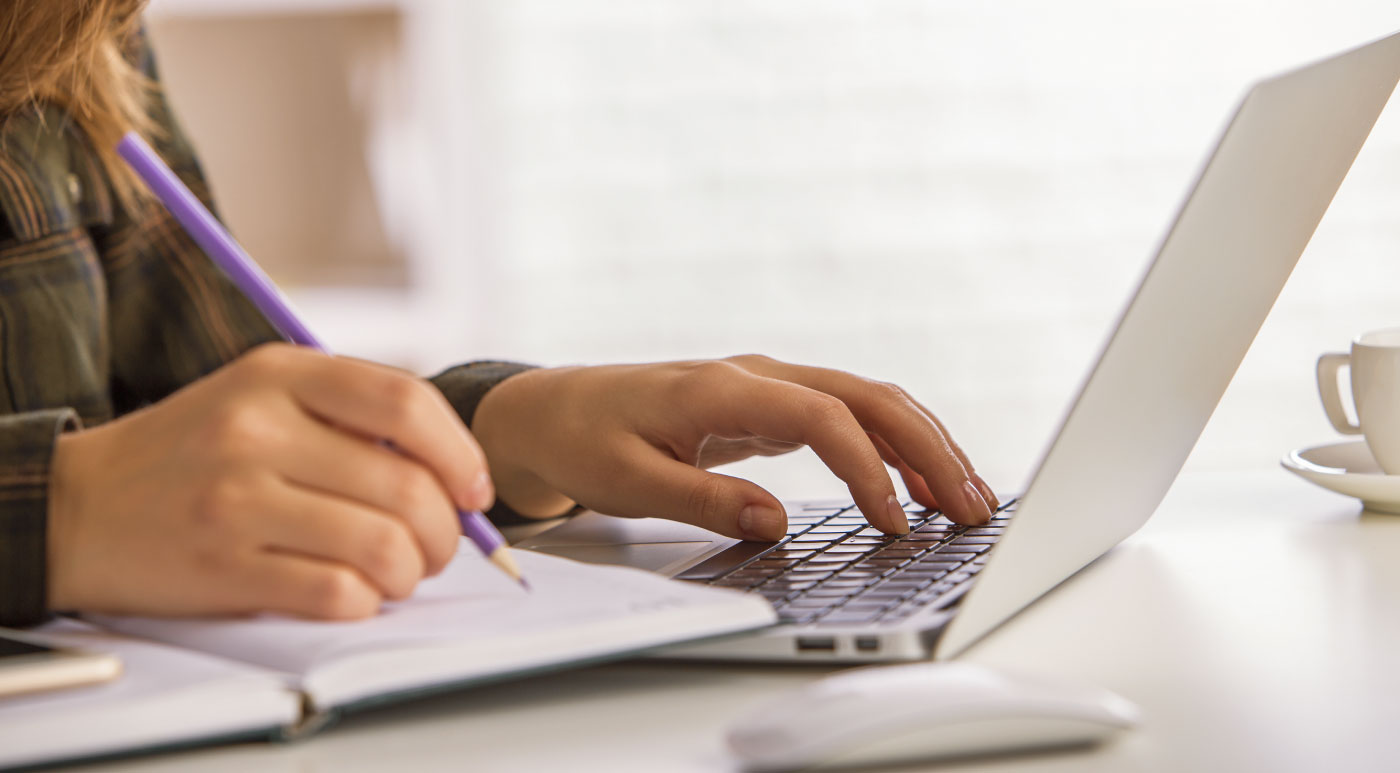 This non-thesis, non-research program can be completed entirely online, yet it uses the same lectures, assignments, exams, and projects as its on-campus counterpart. The University of Illinois at Urbana-Champaign's aerospace engineering program begins with the fundamentals of all three branches of the subject: fluid mechanics, solid mechanics and materials, and dynamics and controls. An additional course in mathematics is also required. After the fundamentals are finished, students can specialize in one or more areas of expertise, such as Aerodynamics, Aerospace Control, Dynamical Systems, Orbital Mechanics, Spacecraft, Solid Mechanics and Materials, Fluid Mechanics, Combustion/Propulsion, and Structure Mechanics. In this way, every graduate of UIUC's program has a strong foundation in aerospace engineering as a whole and a developed focus that allows them to pursue a position in a specific part of the AE job market.
All degrees require 32 credit hours of coursework, and all students must take at least one course from each of the three fundamental areas described above. All classwork is done asynchronously, with students receiving pre-recorded on-campus lectures. They follow the same class syllabus and complete the same coursework as students on UIUC's physical campus. Furthermore, UIUC includes a required online seminar, so that all online students are aware of their responsibilities as distance learners and know how to complete online college work. This course does not count for credit, but can be completed quickly and familiarizes students with UIUC's distinct distance education interface.
Applying to UIUC's AE program should be completed promptly, as the department offers only a single admission deadline, July 1, for the fall semester. With such a limited window for application, competition is typically quite fierce, and serious applicants should seek to surpass the university's minimum GPA requirement of 3.0 if they want to outshine their fellow applicants. Despite its rigor and high barriers to entry, UIUC is an excellent university at which to pursue higher aerospace engineering education, partly due to its extensive selection of both internal and external fellowships. Aerospace engineers can use these to alleviate much of their tuition burden, or take advantage of the graduate awards listed by the university to achieve the same benefit. In addition, students can complete specialized certificates to make their degree even more competitive in the job market and bolster their chances of securing the position they want with a high-competition company like Boeing or Lockheed Martin.
As the No. 13 Best Public University according to U.S. News & World Report, UIUC is an excellent school in more ways than one. Its Grainger College of Engineering is known for its successes too, ranked at No. 9 nationally, also by U.S. News. UIUC has been around since 1867 and has educated more than 47,000 students from over 100 countries. No matter what its students have studied, the school has produced high achievers and grown an extensive alumni network of successful professionals. The quantum-well laser and the first graphical web browser both got their start within UIUC's halls. Archaea, the third and last main branch of the tree of life consisting of single-celled organisms, was also first classified at this university.
AEROSPACE ENGINEERING MASTER'S DEGREE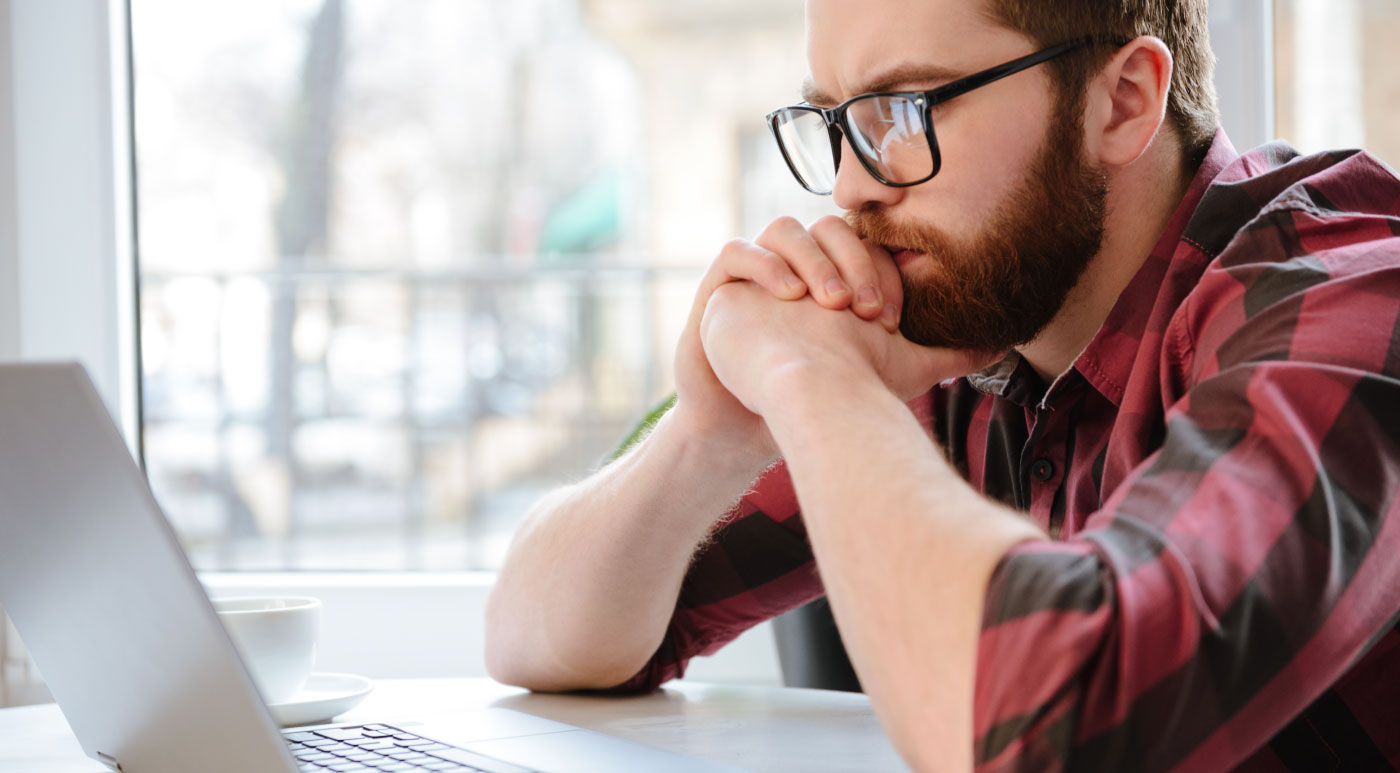 Ranked at No. 23 among aerospace graduate programs by U.S. News & World Report, Iowa State University has been a leading public university since 1869. Today, it has multiple scholarships available for attendees, several of which are reserved for graduate studies only, so it's one of the best schools to check out for students who need financial aid from multiple sources. Iowa State also has another benefit that should attract anyone looking for fast employment after graduation: More 500 companies visit the Iowa State College of Engineering each year to recruit the university's students. While online students can't meet these companies in person, the relationships they develop with the faculty can still allow them to network beyond their normal spheres.
The aerospace engineering graduate program at Iowa State was developed from the educational and research experience of the faculty. Rather than requiring students to take a predetermined list of courses, the program instead decrees a number of course credits that must be earned overall; no specific classes must be completed. This ultimate level of flexibility is unmatched by almost any other university offering online programs, and it allows students to study what they think is most interesting. The program is a fantastic choice for those who have been "turned off" of higher education because of the high number of non-negotiable courses required for graduation from most programs. Iowa State's flexibility is only possible due to the intense interest that its faculty take in each of the online graduate students, helping them to excel and build productive careers.
Each degree requires a minimum of 30 credit hours in research or coursework. Students also have two options for degree completion, based on whether or not they choose to complete a thesis. The Master of Science option is more research-oriented and requires students to develop and complete a thesis with the assistance of their instructors. Alternatively, students can earn a Master of Engineering and focus more on the practical applications and aspects of aerospace engineering. This degree includes more coursework than research experience and may be easier for online students to complete. Students may also take a Creative Component class, which lightens their course load in exchange for a written report and oral presentation, both of which are delivered to the student's graduate committee.
Regardless of which path a student chooses, Iowa State offers several concentrations to select from, including Atmospheric and Spaceflight Dynamics, Aerospace System Design, Computational Fluid Dynamics, Control Systems, Nondestructive Evaluation, Fluid Mechanics, Wind Engineering, Structural Analysis, and Optimization. Each of these allows students to pursue the aspects of aerospace engineering that interest them most. Iowa State also offers a concurrent Bachelor of Science/Master of Science degree program if you haven't yet earned a bachelor's degree. It's a great way to get a jumpstart on master's studies and can reduce the time spent in school by about one year.
MASTER OF SCIENCE IN AEROSPACE ENGINEERING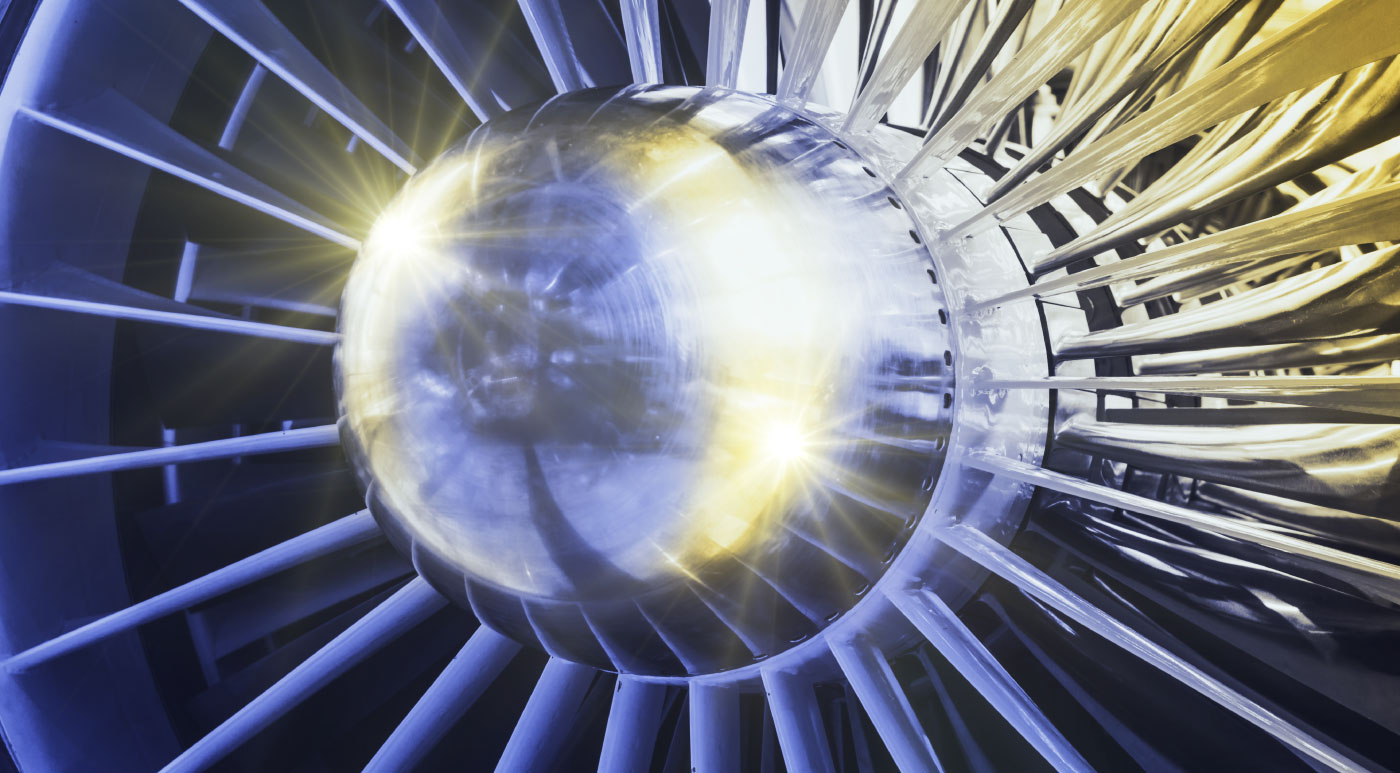 With a long history of producing students who are experts in their fields, Virginia Tech is a great choice for students looking to be on the cutting edge of engineering developments. Its Department of Aerospace and Ocean Engineering is home to the world's No. 5 aerospace engineering program, according to The Center for World University Rankings. U.S. News & World Report ranks the program at No. 14 overall among other similar programs. It's clear that Virginia Tech has a lot of value, in both its classes and faculty.
Virginia Tech offers both Master of Science and Master of Engineering degrees in aerospace engineering through its distance learning programs. The Master of Science degree emphasizes flight mechanics, propulsion, structures, and aerodynamics. This is a degree well designed for students who want to go into aerospace design and research, and particularly those who are interested in aircraft. Meanwhile, the Master of Engineering degree emphasizes hands-on expertise and other aspects of engineering problems.
All students must take four core courses, in vehicle structures, advanced aero and hydrodynamics, vehicle dynamics and control, and applied numerical methods. These core courses are only offered to online students once per year, so it's recommended that they be completed as early in the degree program as possible, to open up students' schedules for later electives. After the core courses, students can choose from more than 10 electives, ranging from orbital mechanics to transonic aerodynamics and computational fluid dynamics. Online students pursue a non-thesis track that requires 30 credit hours for graduation. This can bump up to 33 credit hours, depending on a student's final course details. This final course is a special project and written report that stands as a capstone in lieu of a presented thesis. Eighteen of the total credits for the degree can be electives, and students may also pursue up to nine credits of independent study. These independent study credits can substitute for coursework if the student has real-world experience in a relevant job. Because of the rigor associated with each course, Virginia Tech recommends students only take one or two courses per semester. Particularly motivated students may take more and potentially graduate more quickly than their peers. Virginia Tech also offers outstanding students various fellowship opportunities through its Department of Aerospace and Ocean Engineering.
Students on either degree track may choose a specialization. These are Aero-Hydrodynamics, Dynamics and Control, Structures and Structural Dynamics, and Space Engineering. The last specialization is an exceptional choice for students hoping to enter a space program or to work for organizations such as NASA. In addition, the choice of specialization may affect a student's choice of faculty advisor, as this person assists in developing a study program and typically helps with the final project. Students are given an opportunity to request faculty advisors based on instructors' profiles and areas of experience.
MASTER OF AEROSPACE ENGINEERING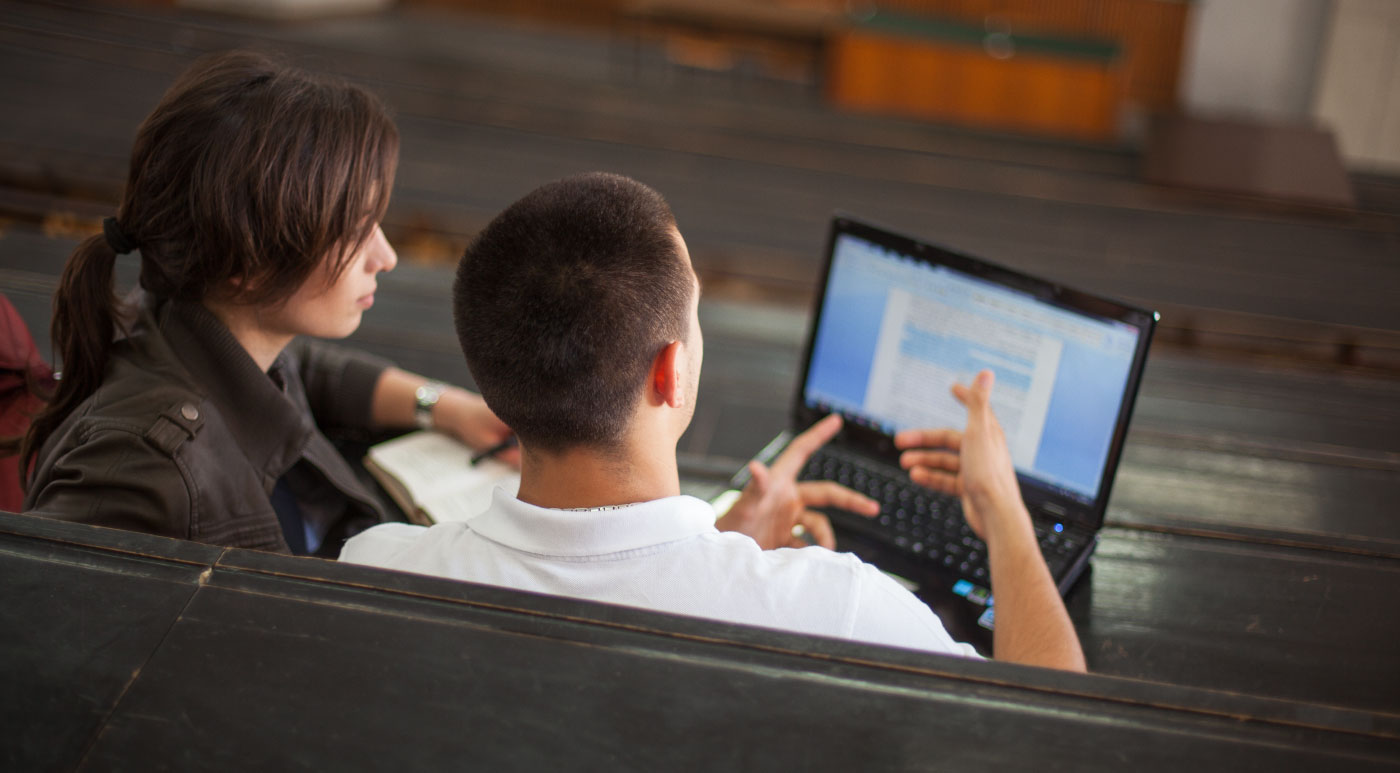 The University of Washington offers a Master of Aerospace Engineering degree geared toward working professionals and recent bachelor's level graduates. As a terminal degree, students don't need to complete a thesis, and the online program runs simultaneously with its in-person counterpart. The program is designed to be completed in three years and is tailored for part-time professionals who don't have the time or money to attend school full-time. In addition, all applicants are required to hold an undergraduate degree in either aerospace or mechanical engineering. Rare exceptions can be made, provided that the applicant takes makeup classes to understand the fundamentals of the master's program. Those who choose to apply should do so as early as possible; UW's Boeing Department of Aeronautics and Astronautics only accepts new degree students for the autumn quarter, and applications are due by August 1.
There are four specialization options available: Controls, Fluids, Structures, and Composites. Each of these specializations is fairly general, relative to expertise options offered by other aerospace engineering programs, but this can be a good choice for students who don't want to narrow their interests before beginning an engineering career. Program graduates are qualified to work in any aerospace engineering position after completing any of these specializations. All students, regardless of the track they choose, must meet once per week in the evening. As this is a set time, students attend class with in-person classmates, watching lectures via webcam. All coursework and lecture materials are the same for online and in-person students, as a result. While this somewhat limits students' flexibility, all other work can be completed asynchronously, opening up lots of time for jobs and other commitments. Each class session is about three hours long.
UW coordinates its online learning efforts through the UW Continuum College, and all lectures, though broadcast in real-time, are archived for repeated viewings. In most cases, students can save and download copies of lectures for review as necessary, although this varies from class to class. Because of this learning system's separation from UW, fees for credit hours can also change from year to year. Rather than follow UW's tuition rates, online learning through the Continuum College is priced using a fee-based method. This means that in- and out-of-state students pay the same rates.
Thankfully, UW has a specific program to assist with graduate-level tuition expenses, the Graduate Funding Information Service. The GFIS works with graduate students from all programs and provides them with unique grants or opportunities to pay for tuition, research projects, and even research travel. While the research funding isn't helpful for Master of Engineering degrees, it's still a great resource that any graduate student in need of extra funding should consider. Beyond its financial assistance, the GFIS can also help students with both general studies and advanced coursework. It provides workshops, databases for writing papers, and can sometimes help students to attend networking events virtually. Many graduate advisors are a part of this service, too.
OTHER NOTABLE PROGRAMS
#11. The University of Texas at Arlington
Location: Arlington, Texas
Degree: MS/MSE in Aerospace Engineering
Net Price: $12,533
#12. University of Colorado Boulder
Location: Boulder, Colorado
Degree: MS in Aerospace Engineering
Net Price: $20,323
#13. Mississippi State University
Location: Starkville, Mississippi
Degree: Master of Science in Aerospace Engineering
Net Price: $16,056
#14. Embry-Riddle Aeronautical University
Location: Daytona Beach, Florida
Degree: Master of Science in Aerospace Engineering
Net Price: $35,358
#15. Old Dominion University
Location: Norfolk, Virginia
Degree: MS/ME in Aerospace Engineering
Net Price: $15,213
#16. University of California, Los Angeles
Location: Los Angeles, California
Degree: MS in Engineering Aerospace
Net Price: $14,760
#17. The University of Alabama
Location: Tuscaloosa, Alabama
Degree: MS in Aerospace Engineering and Mechanics
Net Price: $19,993
#18. University of Utah
Location: Salt Lake City, Utah
Degree: MS in Aerospace Engineering
Net Price: $12,363
#19. University of Southern California
Location: Los Angeles, California
Degree: Master of Science in Aerospace Engineering
Net Price: $32,892
#20. University of Central Florida
Location: Orlando, Florida
Degree: Master of Science in Aerospace Engineering
Net Price: $15,341